Energy Enhancement
APPRENTICE LEVEL 2 Initiation 3
THE REMOVAL OF ENERGY BLOCKAGE THOUGHTFORMS FROM THE CHAKRAS
FROM THE SEVEN CHAKRAS INSIDE THE BODY AND THEN ALL THE EXTERNAL SPIRITUAL CHAKRAS TO WHICH WE ARE CONNECTED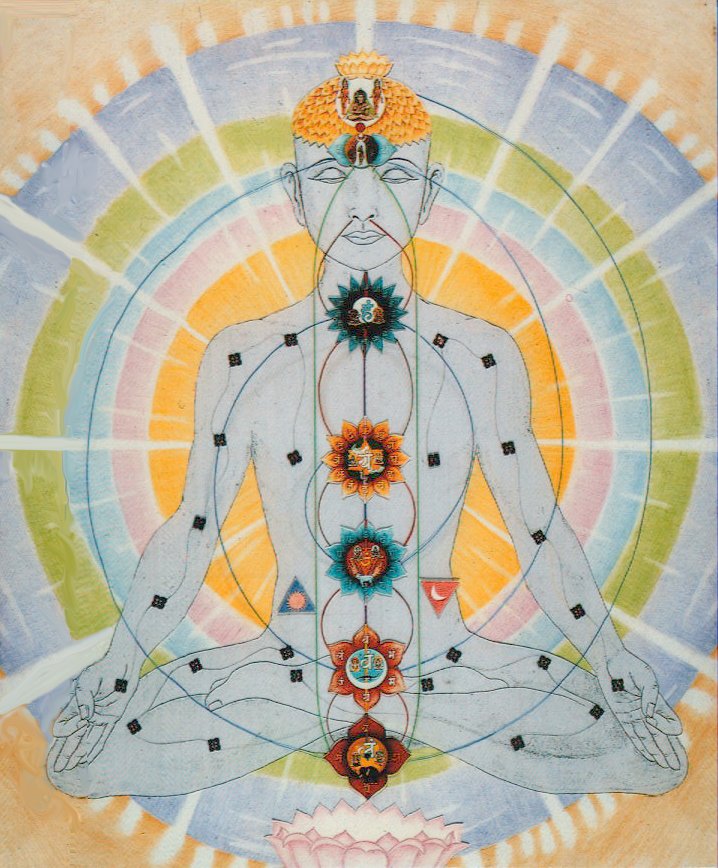 In this Initiation we investigate and remove negative thoughtforms from all the chakras.
1. The Base Chakra or Shakti
1a. The Infinity of Chakras below the Base Chakra or Para Shakti which is the source of all Kundalini Energy - The Kundalini Chakra.
2. The Relationship Chakra
3. The Power Chakra
4. the Heart Chakra
5. The Throat Chakra
6. The Master Control Chakra
7. The Crown Chakra
8. The Soul Chakra.
9. The Group Soul or Monad Chakra
10. The Logos Chakra
11. The STAR Sirius, etc Chakras
12. The Avatar of Synthesis
13. the Infinity of Chakras above the Head on the way towards the One God, the Energy in the Center of the Universe.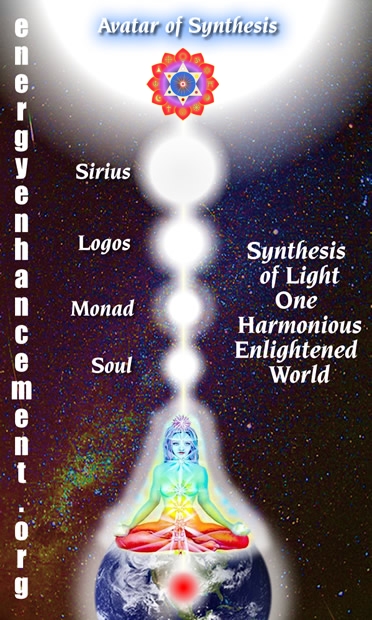 THE CHAKRAS OF THE BODY AND THE CHAKRAS OUTSIDE THE BODY - STRUNG ALONG THE TOWER OF THE ANTAHKARANA, TWIXT HEAVEN - THE CENTER OF THE UNIVERSE AND THE KUNDALINI CHAKRA IN THE CENTER OF THE EARTH. AS WE CLEAR THE ENERGY BLOCKAGES IN AND BETWEEN THE CHAKRAS, ENLIGHTENMENT IS SURE TO FOLLOW...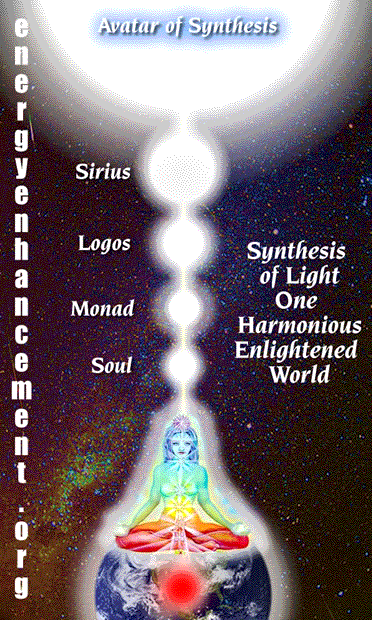 Although we can feel or see with our psychic vision the chakras and the spaces between chakras to see if Implant Blockages exist there, the application of the Seven Step Process can bring out the blockages so that they can not hide from us. Implant Blockages have been distorting and perverting our vision of reality from the time, many lifetimes ago, when they were implanted. As we remove them they are very difficult to replace with blockages of the same grade of difficulty. Therefore every blockage we remove is a step on the path of our own Illumination, Enlightenment.
Also we investigate and remove negative Thoughtforms from the connections between the chakras, thus cleaning the Antahkarana or the Rainbow Bridge which connects us to our Higher Self, thus allowing a free flow of intense intelligent energy which can reformulate our lives in good directions.


Energy Enhancement
APPRENTICE LEVEL 2 Initiation 4
THE REMOVAL OF ENERGY BLOCKAGE THOUGHTFORMS FROM THE DNA
HEAL YOUR DNA
All the cells in your body are under attack from toxins from pesticides, incinerators and dirty fuctories. As we get older many of the cells become perverted and their DNA becomes old and cannot replicate perfectly.
This perverted DNA becomes the source of all cancer WHICH WILDLY REPLICATES ITS PERVERTED DNA SELF THROUGHOUT YOUR BODY!!!
In this Initiation we show you how to heal all your DNA


Energy Enhancement
APPRENTICE LEVEL 2 Initiation 5
THE REMOVAL OF NEGATIVE THOUGHTFORMS - ENERGY BLOCKAGES - FROM THE AURAS
Heal the Physical Aura
Heal the Emotional Aura
Heal the Mental Aura
Heal the Buddhic Aura
Many Blockages exist in the space outside the magnetic sheathe where blockages try to gain entry or affect the body inside the magnetic sheathe.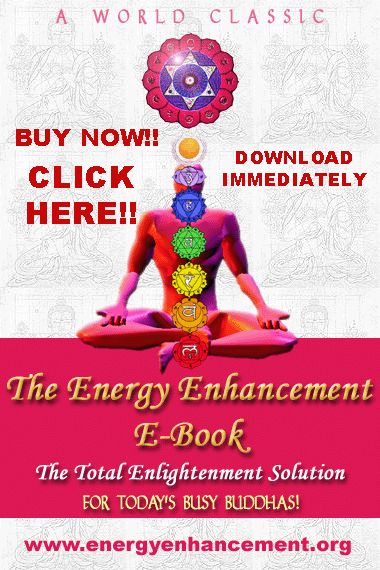 More Essential Information is available in the Energy Enhancement E-Book available NOW on this site....
Click Here for the Online Energy Enhancement E-Book - www.energyenhancement.org/shau.htm




Energy Enhancement APPRENTICE LEVEL 2. Initiation 6.
THE KARMA CLEANING PROCESS
THE REMOVAL OF ENERGY BLOCKAGE THOUGHTFORMS FROM YOUR KARMA
THE REMOVAL OF OLD KARMA
FROM THE TIME IN THE WOMB OF YOUR MOTHER
Remove the blockages from your 9 Months in the Womb of your Mother to the Primal Scream of Birth.
This is what they mean when they say a Master is not under the Laws of Karma.
He has dissolved all the negativity from all his past lives.
He has used his SOUL, MONAD, LOGOS AND HIGHER ENERGIES to dissolve all the negativity, to FORGIVE all the bad actions that he has done, and have been done to him.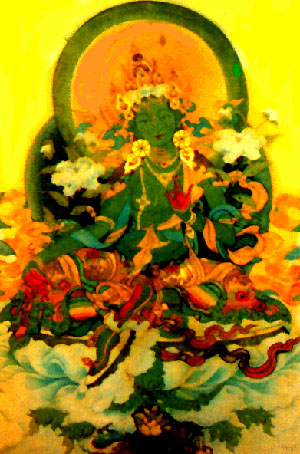 Create a Clean white sheet again from your Messy Dark History Painting which you have created brushful by brushful, every day of your life.
Learn How to easily and quickly Heal, remove all the negative trauma energy from all your Personal History, Your Life until now, of all of its painful memories and blockages which act as filters to our vision.
Learn How to easily and quickly Heal, remove all the negative trauma energy from all your Past Lifetimes, Your Lives until now, of all of their painful memories and blockages.
Learn How to easily and quickly Heal, remove all the negative trauma energy from this Future Life of all of its painful memories and blockages.
Learn How to easily and quickly Heal, remove all the negative trauma energy from all your Future Lifetimes, Your Future Lifetimes of all of their painful memories and blockages which act as filters to our vision.
One of our Students age 37, the director of an Internet Business in Bolivia, started to clean his future of this lifetime by mistake, before he had cleaned all of his past lifetimes and this life. He saw himself at the age of 56 with two children in his arms and no wife and then.... all became blank. He then cleaned this lifetime and all previous lifetimes of all their Negative Energy blockages, Energies and bad Karma. When he came to clean the future of this life he saw himself entering into the light, becoming a spiritual teacher in his fifties, onwards towards AGE 80!!!
One of my Teachers, Zen Master Hogen said, We are all History Paintings. We start with a clean white sheet and then every day we apply paint. Usually our History Paintings become very messy!!! "I am a clean white sheet which is washed constantly. Everytime we meet, it is as if there is no emotional holdover from the past. Everytime, I see you clearly, as if for the first time!" Zen Master Hogen.


Energy Enhancement APPRENTICE LEVEL 2. Initiation 7
THE KARMA CLEANING PROCESS
THE REMOVAL OF ENERGY BLOCKAGE THOUGHTFORMS FROM YOUR KARMA
THE REMOVAL OF OLD KARMA
FROM THIS LIFETIME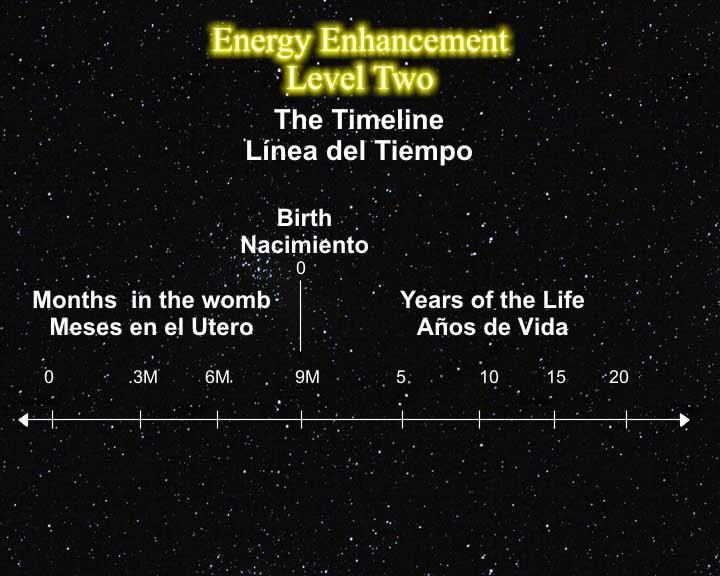 Remove the blockages from all the years of your life
Remove all the Blockages from all your previous lifetimes
Remove the blockages from all the future years of this lifetime
Remove the blockages from all your future lifetimes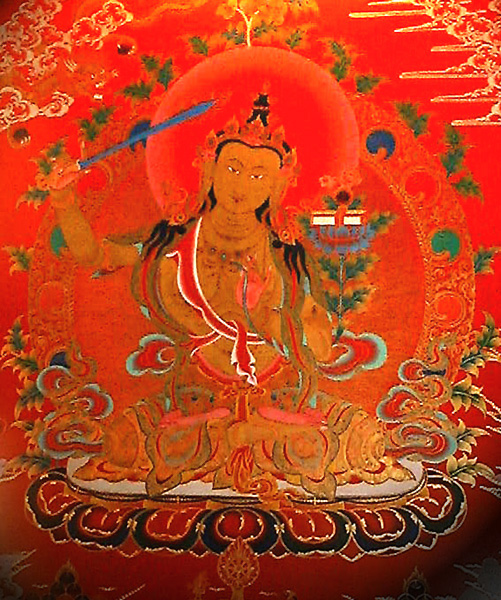 This is what they mean when they say a Master is not under the Laws of Karma.
He has dissolved all the negativity from all his past lives.
He has used his SOUL ENERGY to dissolve all the negativity, to FORGIVE all the bad actions that he has done, and have been done to him.
Create a Clean white sheet again from your Messy Dark History Painting which you have created brushful by brushful, every day of your life.
Learn How to easily and quickly Heal, remove all the negative trauma energy from all your Personal History, Your Life until now, of all of its painful memories and blockages which act as filters to our vision.
Learn How to easily and quickly Heal, remove all the negative trauma energy from all your Past Lifetimes, Your Lives until now, of all of their painful memories and blockages.
Learn How to easily and quickly Heal, remove all the negative trauma energy from this Future Life of all of its painful memories and blockages.
Learn How to easily and quickly Heal, remove all the negative trauma energy from all your Future Lifetimes, Your Future Lifetimes of all of their painful memories and blockages which act as filters to our vision.
One of our Students age 37, the director of an Internet Business in Bolivia, started to clean his future of this lifetime by mistake, before he had cleaned all of his past lifetimes and this life. He saw himself at the age of 56 with two children in his arms and no wife and then.... all became blank. He then cleaned this lifetime and all previous lifetimes of all their Negative Energy blockages, Energies and bad Karma. When he came to clean the future of this life he saw himself entering into the light, becoming a spiritual teacher in his fifties, onwards towards AGE 80!!!
One of my Teachers, Zen Master Hogen said, We are all History Paintings. We start with a clean white sheet and then every day we apply paint. Usually our History Paintings become very messy!!! "I am a clean white sheet which is washed constantly. Everytime we meet, it is as if there is no emotional holdover from the past. Everytime, I see you clearly, as if for the first time!" Zen Master Hogen.
Truly, perhaps Enlightenment is next!!


THIS WORLD NEEDS TO CHANGE
ENERGY ENHANCEMENT AND WORLD CHANGE
There is Something Ancient, Atavistic and Evil which Exists in the Hearts of All Living People which leads to Their Unhappiness, Poverty, Shame and Guilt.
Trauma Caused Energy Blockages are the Cause of Evil People with No Heart - Psychopaths like Hitler, Stalin and Pol Pot who use Torture, Fear, Poverty, Gulag Labour Camps, Killing and War to pursue their Selfish and Evil Ends.
Only People of the Heart, with No Energy Blockages in the Heart talk about Environmental Purity, Pure Food and Water for Everyone, Human Rights, Children's Rights, Education for All, Housing, Free Time to Follow Happiness and Freedom and Self-Evolution, Liberty, Economic Freedom, and Free Speech in their Country and in all the Counties in the World.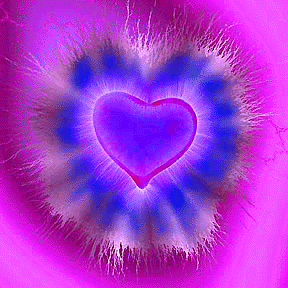 Because people of the Heart, Good People know that Their Happiness and the Happiness of Everyone around them depends on these Freedoms which are all Self-Evident and True for All Time.
ENERGY ENHANCEMENT - SUCCESSFUL ENERGY OF CHANGE FOR ALL PEOPLE
Energy Enhancement is the Only Course in the World which can Remove Energy Blockages producing in all their Client's Lives a Goodness and Purity which Gives Energy, Health, Freedom, Liberation, Personal and World Evolution, Choice, Meaning, Significance and Purpose - TOTAL HAPPINESS!!
NORMAL TRAINING FAILS
For All Human History, Normal Training for people of Abstract Thought, whose Family, Sat Scores and IQ has allowed them to go to University, has produced the Few People who Control the World.
It has produced the Vocational Training for the Workers who Run the World.
Success in Training Intellect and Talent.
And this is enough for Society.
But Some Clever, Talented People are Morally Ambiguous, Evil, Psychopathic and this has been the case with most totalitarian leaders and bosses who have taken the Ring for All Time.
Where All Normal Training Fails is that it does not deal with Man's Energy Blockage Propensity for Egotistical, Selfishness and Competitiveness.
An Evil in the Hearts of All Men which leads to Unhappiness for them and Everyone Around them!!
ENERGY BLOCKAGES OF THE HEART
"EVIL IS" - TOLKIEN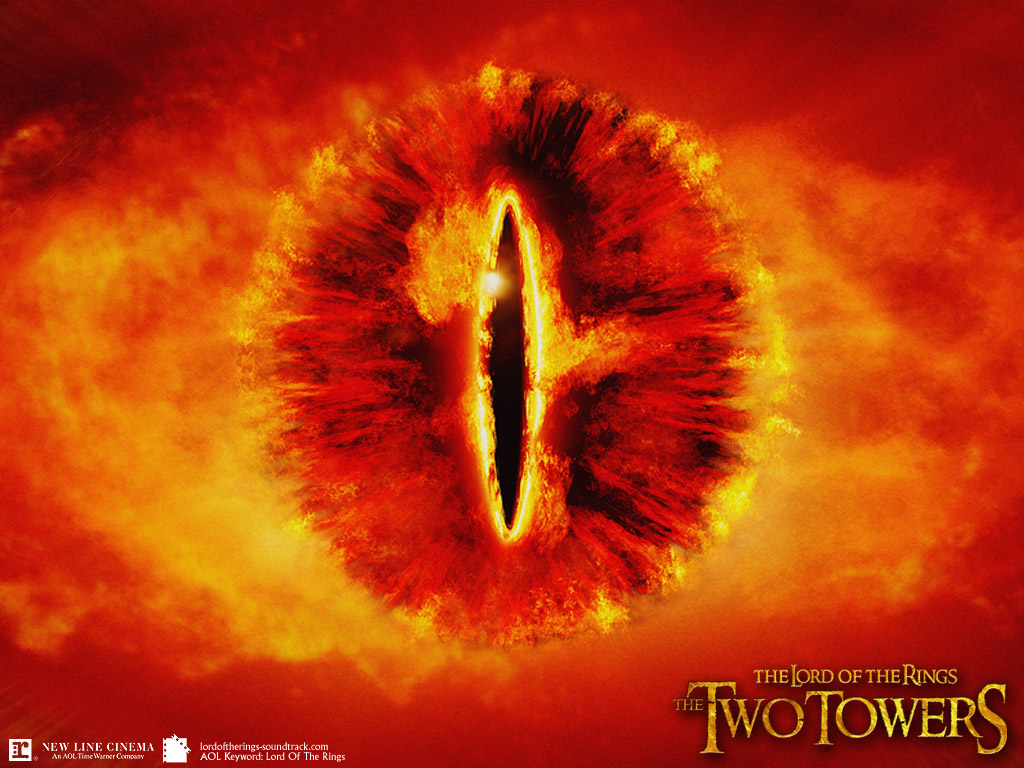 It is Energy Blockages which Allow and Persuade People to Do Evil!!
It is Energy Blockages which Create the Symptoms of Aches and Pains in the Body which Grow into Medical Operations, Heart Disease, Cancer and Death if not Dealt With.
Energy Blockages also Create the Unhappiness of Depression, Manicism, Anger, Fear, Hatred, Jealousy and Selfish Desire.
Energy Blockages Decrease Intelligence, IQ, Create Unwanted and Distracting Thoughts, Thoughts of Egotistical and Selfish Gain, Evil Thoughts.
Energy Blockages Create a Lack of Empathy and Conscience.
Energy Blockages Create Unhappiness in You and Everyone Around You!!
THE PEOPLE OF THE WORLD NEED CHANGE
Where all Normal Training Fails is the Inbuilt Energy Blockage Propensity for Egotistical Selfishness, Competitiveness and Evil in the Hearts of All Men.
It is the Evil which Men Do which makes their Lives and the Lives of Everyone Around them Painful, Shameful, Guilty, Poor, Undeserving - UNHAPPY!!
ENERGY ENHANCEMENT - CHANGE YOU CAN BELIEVE IN
Energy Enhancement is the Only Recognized and Institutional Training which Guarantees Energy, Goodness, Heart and Mercy and thus Guarantees a Life of Happiness, Peace and Joy for You and for All the People around You.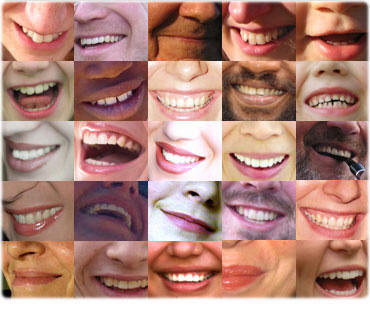 WHO IS THE HAPPIEST PERSON? - THE PERSON WHO CREATES HAPPINESS IN EVERYONE AROUND THEM!!
Energy Enhancement teaches Successful and Ancient Techniques which Increase Energy, remove Energy Blockages, Cleans the Shame and Guilt of Ancient Karma and Improves all Relationships.
Further, they Increase Goodness and Mercy in the Hearts of all People thus producing a Good Life of Happiness and Peace for them and all the People around them.
THE TRAUMA CREATION OF ENERGY BLOCKAGES
"An example of one of the different types of Energy Blockage is that they are sometimes created when we do not get what we expect, or we get what we do not want. They are caused by the Trauma of Disappointment.

Like when our Mother or Father or Son or Daughter dies. Like when a Lover leaves us.

This trauma, this pain is so strong that at that moment the mind can not look at it, so it gets locked away within the body until we get strong enough to process it.

Then amnesia. We forget the pain fulminating in our bodies. We forget the poison until, after a while, disease is the result."

Satchidanand
ENERGY ENHANCEMENT LEVEL TWO THE REMOVAL OF SOCIOPATHIC TRAITS AND THE OPENING OF THE HEART!!
PSYCHOPATHS
"A Psychopath has no conscience due to blockages above the crown chakra. The higher they are, the more consciencelessly psychopathic they are - they have no shame, they can kill without remorse. A Psychopath has no empathy because of the energy blockages in his heart chakra thus he cannot put himself in the shoes of another person, he can not care; He has a screw loose!! Most political leaders and business leaders have these types of blockages - as well as most of humanity. The only question is how many, and how deep? Only Energy Enhancement has the techniques to dissolve them ALL in you!!"
- Energy Enhancement Satchidanand
RELATED ARTICLES
NEW!! MEDITATION - ENERGY BLOCKAGES ARE THE CAUSE OF THE PSYCHOPATH, THE SCHIZOPHRENIC, AND MANIC DEPRESSION. WITH EXAMPLES STALIN, HITLER, ENRON AND MAO
NEW!! MEDITATION - Existentialism and Kubrick's Psychopaths in the Films of Stanley Kubrick.
NEW!! PSYCHOPATHS, CHAKRAS OUTSIDE THE BODY AND THE ANTAHKARANA
NEW!! George Lucas, Star Wars, the Revenge of the Sith, and Psychopaths
NEW!! MEDITATION ENERGY ENHANCEMENT AND Trauma, Pain, Relationships, Divorce, Piercings, Tattoos, BDSM, Sex, Sex Addiction, Tantra, Gambling, Homosexuality, Lesbianism, Drugs and Addiction, Bad backs, Heart Disease, and Cancer.
THE PSYCHOPATH, HERVEY CLECKLEY, THE MASK OF SANITY
CONNECTION WITH THE ANTAHKARANA AND CHAKRAS ABOVE THE HEAD, BY REMOVING THE ENERGY BLOCKAGES ABOVE THE HEAD CREATING CONSCIENCE.
"The mass often serve the state thus, not as men mainly, but as machines, with their bodies. They are the standing army, and the militia, jailors, constables, posse comitatus, etc. In most cases there is no free excercise whatever of the judgement or of the moral sense, but they put themselves on a level with wood and earth and stones, and wooden men can perhaps be manufactured that will serve the purposes as well. Such command no more respect than men of straw or a lump of dirt. They have the same sort of worth as only horses or dogs. Yet such as these are commonly esteemed good citizens.
Others - as most legislators, politicians, ministers, and office holders, - serve the state chiefly with their heads, and, as they rarely make any moral distinctions, they are as likely to serve the Devil, as God.
A very few, as heroes, patriots, martyrs, reformers in the great sense, and men, serve the State with their consciences also, and so necessarily resist it for the most part, and they are commonly treated as enemies by it."
- Henry David Thoreau
BLOCKAGES AND ENERGY ENHANCEMENT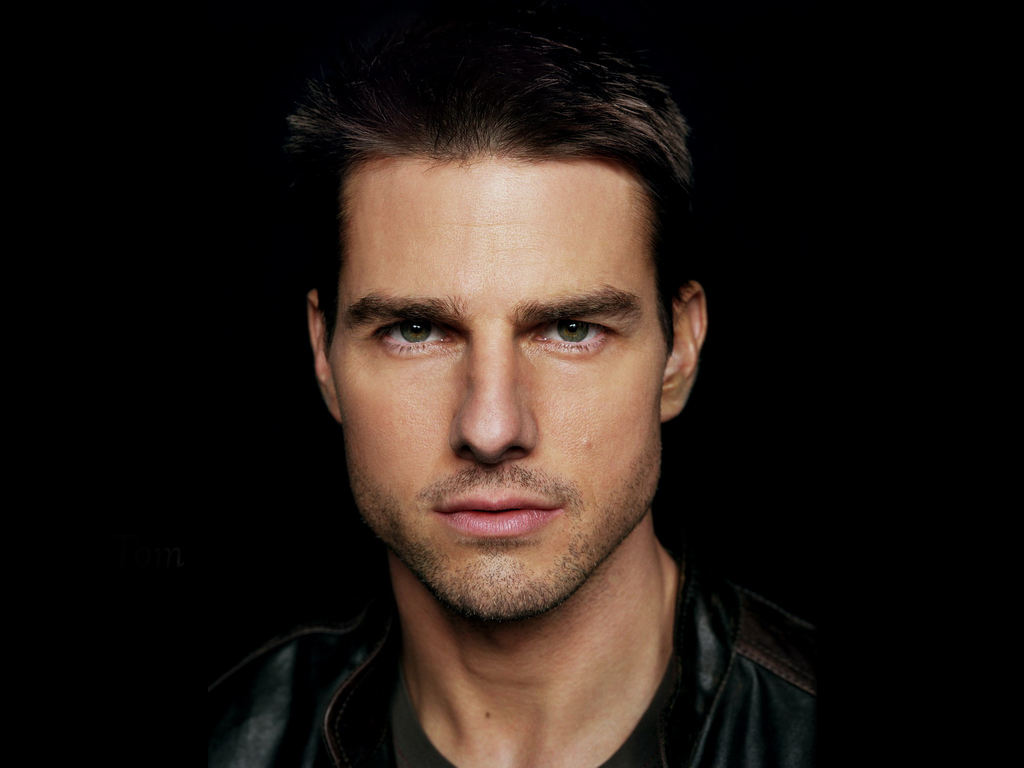 Are You Haunted?

"I got into Energy Enhancement because I was inhibited. Turns out I was inhabited!" - Anonymous, L.A. newspaper ad.

Over the past few decades some highly dramatic stories illustrating the phenomenon of "multiple personalities" have become quite well known.

Some psychiatrists and psychologists, and, in fictional accounts, novelists and scriptwriters, have given considerable attention to extreme cases where another distinctly different "personality" appears to take control over an individual for prolonged periods of time.

Less attention, however, has been given to less dramatic but, perhaps, related occurrences.

Most people have days when they are "not quite themselves." One hears comments like, "It just wasn't like Fred. He was like some kind of madman!" or "She was like a woman possessed!" or "He's a different person when he drinks," or "I don't know what came over me, " or "What got into me?" What's happening? There is no scarcity of theories. This and the following paragraphs examines this area, and offers various explanations concerning it.

Currently, the entirety of Scientology's super-secret "upper levels" deal with this type of "phenomena." but are only able to remove the easy blockages because Scientology does not have the Ancient techniques of the Old Religions of removing Energy Blockages like, for example, the Energy Enhancement Seven Step process. Inner Children and the Strategies of the Vampire seem to be beyond them especially regarding Hubbard's many times reported temper tantrums (violator) and his inability to have other stars around him because a selfish competitive star can only have yes - men around him. He will try to destroy (fair game) all other stars.
But Hubbard was onto energy blockages. Even in 1950 Hubbard was preoccupied by this sort of thing. In Dianetics, the Evolution of a Science-published in 1950 and aired at a broad science fiction audience (consisting of scientifically oriented readers)-Hubbard wrote:

...it was necessary to hark back to the techniques of the Kayan Shaman of Borneo, among others. Their theory is crude; they exorcise demons....Provisionally, let's try to postulate that Man is good.... And we suppose something such as the Borneo Shaman's Toh has entered into him which directs him to do evil things.

Man has believed longer that demons inhabit men than Man has believed they did not. We assume demons. We look for some demons, one way or another. And we find some!

This was a discovery almost as mad as some of the patients on hand. But the thing to do was try to measure and classify demons. Strange work for an engineer and a mathematician! But it was found that the "demons" could be classified. There were several "demons" in each patient, but there were only a few classes of "demons."
There were audio demons...visio demons, interior demons, exterior demons, ordering demons, directing demons, critical demons, apathetic demons, angry demons, bored demons and certain demons who merely blocked things. The last seemed to be most common. Looking into a few minds established soon that it was difficult to find anyone who didn't have some of these demons....

Hubbard then discusses the analogy between the human mind and an electronic computer. Finally he concludes:

There are no demons. No ghosts or ghouls or Tohs. But there are aberrative circuits.

Hubbard doesn't explain how it is that these "circuits" existed structurally. But "structure" was not his concern; his concern was function. He wrote:

...it was not necessary to show how it is done in terms of physical mechanism if we can show that it IS done.

In 1950, a circuit was defined by Hubbard as:

A part of the individual's bank [reactive mind] that behaves as though it were someone or something separate from him and that either talks to him or goes into action of its own accord, and may even, if severe enough, take control of him while it operates.

The jingle heard on the radio that sticks in one's mind, playing over and over; the actor who after many appearances on stage, portraying a particular character, takes a vacation and finds, to his discomfort, that he still at times possesses the qualities of that character; the obsession that grips a person causing him to do things he knows he will later regret-the materialistic viewpoint might simply say, "That's simply something the brain does."

The spiritual viewpoint on the other hand traditionally divides a human being into "body, mind, and spirit," with the spirit being the basic individual and the mind being the recordings of one's past experiences, ideas, conclusions, etc. These recordings are not necessarily considered as a part of the brain, but rather a function of the spirit.

Quoting from Joseph Krutch's More Lives Than One:

The physiologists are very fond of comparing the network of our cerebral nerves with a telephone system but they overlook the significant fact that a telephone system does not function until someone talks over it. The brain does not create thought (Sir Julian Huxley has recently pointed out this fact); it is an instrument which thought finds useful.


PARACELSUS


Paracelsus von Hohenheim (1490-1541) was the outstanding medical therapist of his time and, perhaps, the greatest mystic in the history of Western medicine. He devoted his life to research in the healing arts. Paracelsus visited Constantinople to acquaint himself with the secret practices of the Dervishes and the Sufis.


The following is an excerpt from Paracelsus - His Mystical and Medical Philosophy, by Manly P. Hall, published by the Philosophical Research Society:

[According to Paracelsus]...the elementary is an artificial being, created in the invisible worlds by man himself. In harmony with more recent findings, Paracelsus noted that most elementaries seem to be of an evil or destructive nature. They are generated from the excesses of human thought and emotion, the corruption of character, or the degeneration of faculties and powers which should be used in other,more constructive ways....


Man is therefore a creator, not merely in terms of the perpetuation of the species, but especially in terms of the imagination. Man is creative in the arts, sciences, and philosophies, but his creative powers are not only external, but also internal. Because he lives, man bestows life, and he can generate creatures from his thoughts and emotions....The power to create is the power of vibration, by which anything is set into a peculiar motion....The invisible progeny of man include thought-forms and
emotion-forms. These are like infants or inner children, especially in their beginnings, for they depend upon their creator for their nutrition and survival. Later,however, if the forces which generate continue to operate, these thought and emotion-forms gain strength, finally attaining a kind of independence....Having thus become even stronger than their creator, these thought and emotion-forms will turn upon the one who fashioned them, often causing in him a terrible habit or addiction and destroying his health and happiness.


We know that the human psyche can become ridden with pressure centers or pressure-patterns which we call fixations, complexes, phobias, and the like. We know that these negative psychic formations are nourished by the continued repetition of the attitudes which caused them. We say that negative attitudes become habitual, by degrees taking over and destroying the mental and emotional integrity of the individual.


A fixation, well nourished by attitudes suitable for its perpetuation, intensifies, becoming actually avaricious and resolved to dominate or possess the entire life of its unhappy victim....


Modern thinking therefore, sheds light upon the concept of elementaries, extending beyond the basic research of Paracelsus...[He] used the term obsession to signify possession by an entity. Today the term is used to signify possession by an abnormal attitude....Is it possible that the abnormal attitude has gradually become an entity?

...Many persons under psychological obsession resist treatment, as though some foreign creature were fighting for its survival in them....


Out of his philosophy of elementaries, Paracelsus came to the conclusion that a very large part of what we consider to be disease, results from psychic parasites generated by wrong thoughts and emotion.


GURDJIEFF


From the book The Mystic Path to Cosmic Power, by Vernon Howard:

Gurdjieff was probably born in Alexandropal, in Asia Minor, about 1872. This remarkable and often controversial man spent a dozen years roaming about the East in search of esoteric teachings. He returned with a tremendous wealth of wisdom for the Western world.


Gurdjieff summarized the problem: Mankind is asleep but doesn't know it. So deep is his hypnotic slumber that he does his daily walking and talking and legislating and marrying in a state of unconsciousness.

Actually, the acts are the mechanical acts of hypnotized people. And that, Gurdjieff declares, is the simple reason why the world goes from one disaster to another: "Would", he asks, "a conscious human being destroy himself' through war, and crime, and quarrels No, man simply knows not what he does to himself."


One of the basic principles explains the many and varied I's in a man. The unawakened man is not a unified person. He has dozens of selves within him, each falsely calling itself. Many philosophers, including George Santayana and David Hume, have also observed how a person switches constantly from one I to another.


The many I's within a man explains many mysteries about human nature. For example, a man decides to give up an undesirable habit, but the next day he repeats it again. Why? Because another entity has taken over, an energy blockage that likes the habit and has no intention of giving it up.

Or perhaps a woman decides to quit fooling around with her life; she determines to find her real self. She reads a book or two and goes to a few lectures. Then, suddenly, she loses all interest and goes back to her self-defeating behavior. What happened? An entirely different I, entity, energy blockage that doesn't want her to wake up, took charge.


Gurdjieff provides a simple solution to this contradictory condition: Become aware of the many I's. Watch how one takes over and then another. Also, see that they do not represent the true you, but consist of borrowed opinions and imitated viewpoints. Such self-observation weakens their grip; you eventually find your real I.


LOATHSOME LARVAE


From Mouni Sadhu's The Tarot, A Contemporary Course of the Quintessence of Hermetic Occultism:

Let us imagine that a man has a common evil desire, he makes no attempt to realize it on the physical plane. He only draws a dark desire on the astral plane, and so creates a kind of "entity."...This artificial "being" does not possess a physical body....Such a being can...act and influence only in direction as intended by its unwise creator, man, who is usually unaware of his foolishness.


Now, on whom will the influence of such a demon be exerted Yes, firstly on the father of it himself...who created the astral picture of the evil deed. We call this type of ominous artificial entity a larva. Such a larva will watch it's "father' in order to prevent him from forgetting his evil intention and desire, and to fortify the larva's life by new meditations about the same theme. But it can also attach itself to another man, who has a certain astral and mental affinity with the first one.


THOUGHT-FORMS IN TIBET


Besides the idea that "thought forms" may be inadvertently created, there is also the viewpoint that they can be deliberately brought into being.


The following excerpt is from the book The Yoga of Sex by Omar Garrison:

According to secret lore, man can develop such concentration of mind that he is able to generate psycho-mental energy (called "risal" in Tibet) and to use it for bringing about results that to the uninitiated appear to be supernatural.


It has been because the Tantric* techniques employ these secret methods of concentration that Tantrism has been called the most elaborate system of auto-suggestion in the world.


While such an evaluation may serve to explain the more seductive visions of the sadhaka [adept], it is hardly adequate to account for phenomena witnessed by persons other than the creator of them.


For example, Tantric adepts (especially in Tibet) possess methods for projecting thought forms (called tulpas) which are materialized so completely that they are often mistaken for physical entities.


Moreover, these phantoms are sometimes visualized and given a kind of autonomy, so that they may act and seemingly think without the consent or even knowledge of their creator. In this connection, Madame Alexandra David-Neel, a Frenchwoman who spent many years among the lamas of Tibet, recounts an intriguing personal experience in the creation of a tulpa.


Having a sceptical turn of mind, Madame David-Neel suspected that many stories she had heard concerning such materializations might be gross exaggerations. The most common kind of Tulpa-making in Tibet is that of forming and animating the counterparts of Tibetan deities. So to avoid coming under the influence of this kind of mental suggestion - so prevalent around her - she chose for her thought-child the figure of a fat, jolly monk.

After a few months of performing the prescribed disciplines for ritual projection of thought image, Madame David-Neel relates that the form and character of her phantom monk took on the appearance of real life. He shared her apartment like a guest and, when she departed for a journey, he accompanied her entourage. At first, the monk put in an appearance only when his creator thought of him. But after a time, he began to behave in a very independent manner and to perform various actions not directed by his maker. So real did he become in time, that on one occasion, when a herdsman came to the Frenchwoman's encampment to bring her some butter, he mistook the chimerical monk for a live lama.


Even more alarming to the phantom's begetter, his character began to undergo a subtle change. He grew leaner and his face gradually took on a sly malevolent look. He daily grew more importunate and bold. "In brief," says Madame David-Neel," he escaped my control."


Clearly, the time had come to purge herself of the unwanted companion whom she had brought to life, but who, by her own admission, had turned her existence into a day-nightmare. It required six months of difficult practice and ritual to magically dissolve the monstrous prodigy.


"My mind-creature was tenacious in life," she declared.


How are we to explain such phenomena? Western psychology has only begun to investigate the secret and profound life of the mind. Many of their answers so far are far from adequate to account for occurrences such as that just cited.


Be that as it may, in the case of the deliberately created phantom, such as Madame David-Neel's monk, the independence and individuality of the prodigy ought to give us considerable pause....


Getting back to Hubbard, during the 1952 Philadelphia Doctorate Course, Hubbard said of what used to be called, in Dianetics, "demon circuits":

Each one of these things can be a thinking entity. It thinks it's alive. It can think it's a being as long as energy is fed to it.

He had also mentioned in this lecture series that someone can deliberately "mock up" (i.e., vividly imagine) something and give it a life of its own. Thus these blockage implants can be created by people with vivid imaginations and implanted into people to vampirise their energy and send it back to the Implant creator.

There is the idea of "thought forms" created by the individual himself is the viewpoint that asserts that, while thought forms do exist, real "demons" also exist. But not only "demons"; also many types of "disembodied beings," human and non-human, some big some small, some good, some indifferent, some unconscious,
some insane.

There are many variations of this theme. The movie The Exorcist illustrates one version. A powerful demonic being completely takes over a little girl.


One can also pose a less dramatic scenario. As well one powerful "demon," a person, theoretically, might be infested with many little "demons."



To quote again from Garrison,


"Tantric texts assert that the universe all about us is teeming with thought forms and with beings good and bad-deities, demons, nature spirits, discarnate human egos, phantoms, monsters. The sadhaka is not only made aware that they exist, he is taught disciplines that bring them under his control and enable him to communicate freely to them. The tantric Yogis are not alone in their view, or the claim of ability to communicate and control this, supposed, class of beings. In fact, in various degrees of sophistication, it can be found to be part of the spiritual tradition of Man on all five continents. The witchdoctor, the magi, the medicine man, and many a modern psychic have as a commonality the view that such things exist."

As an aside I find it of interest that Thomas Edison wrote the following in "The Diary and Sundry observations," although it is not in the category of "unwanted psychical or spiritual influences" in one's body or "aura":

Take our own bodies. I believe they are composed of myriads and myriads of infinitesimally small individuals, each in itself a unit of life, and that these units work in squads - or swarms, as I prefer to call them - and these infinitesimally small units live forever. When we "die" these swarms of units, like a swarm of bees, so to speak, betake themselves elsewhere, and go on functioning in some other form or environment.

Edison not only believed in the immortality of the human spirit, but also in the immortality of that which he believed enlivens the physical body - the immortality of each cell.

In 1978 L. Ron Hubbard, felled by his second major heart attack, lay barely conscious and helpless in bed. At the time Dr. Gene Denk and "Case Supervisor International" David Mayo began working with him on his health in 1978, Hubbard conceived of himself as surrounded by a swarm of confused, unconscious, or semi-conscious entities: burnt-out human souls. He had discovered Energy Blockages in the Aura for the first time!


"There are no demons," he had written in 1950. A couple of years later, he spoke of self-generated "thinking entities." Then, a quarter of a century later, he was party to the development of procedures or guided meditations with which any medicine man or witch doctor would probably feel at home. These procedures dealt with the eviction of swarms of non-self-generated parasitic beings.


Now, any decent witch doctor "servicing a client" does his thing and a few hours later goes on his way, goat, chicken or pig in hand, in exchange for his services. In the varied literature regarding "exorcism" and the like-whether such things are considered self-generated or not - one sees a regular reference to a relatively small number of "influences,'" "thought forms," "obsessions," or whatever, in need of "handling."

Hubbard operated on a much grander scale. From his hypnotic pedestal of "ultimate authority," he stated to his followers that everyone was engulfed in thousands upon thousands of degraded beings.

"A man has blockages like a dog has fleas!"

Hubbard says, "You're the effect of all these body Thetans!" (beings attached to the body)

Hubbard's theory and procedure of how to "handle" the entity "phenomenon" is highly secret. This level of auditing brings in probably a million dollars a week internationally for the Church of Scientology The high prices charged depend upon these guided meditations and information being kept tantalizingly mysterious and secret.


"Mystery is the glue that sticks Thetans or Energy Blockages to things," Hubbard once said. He proceeded to use this principle in marketing his Operating Thetan or Blockage Free levels. The secrecy and mystery surrounding these levels pulled people in, bringing in also their wallets and check-books; a major part of it...just to discover the answer to the mystery.


The wealthy Scientologists are sold a lot of auditing with authorised auditors for the eradication of their Energy Blockage "fleas."


Such auditing costs over $400 per hour. It is quite usual for Scientologists to spend well over $100,000 for this level of removing Energy Blockages from the body alone. One man, a geologist, engineer and entrepreneur, spent $450,000.


According to Hubbard, "Nots handles" are those beings or entities, energy blockages or "body thetans" ("BTs") that are located in the body or around the body. The auditing procedure of Nots can locate those body entities, and send them off, no longer infesting the individual or his body.


The entities are inhabiting various things, like a body part (a bone, arm, cell, whatever) or they are a particular condition, such as "TV watcher," or "fear," or "worker," or "solitary angry man," and so on.


According to this line of thought, people get confused as to who they are and who they are not. A person hears these voices or feels desires, and so on, and thinks he is the source of them.


Yet, the theory goes, you are not necessarily the originator of these thoughts or impulses. Another may be. So, by identifying who is the being (who is the source of these vocalizations or impulses) and spotting where it is located, you are freed to think for yourself.


So an auditor has you (the main guy in control) ask each BT, "What are you?" and "Who are you?"


The Body Thetans or Energy Blockages will then separate out and realize that they are in fact themselves; that they are not some body part or whatever. At the same time, you realize that the Energy Blockages or BTs are different from you; that their mental pictures, ideas, and degraded impulses do not originate from you. According to Hubbard, these beings are very easily overwhelmable and hypnotic. Because of this, they tend to take on the personality of whatever (or whoever) comes along that gets their attention.

Hubbard says,

"You have to actually put some life into them to activate them. They're like pebbles on a beach....But listen, you're living in a universe which is crawling with this type of stuff. And planet Earth was a dumping ground to end all dumping grounds....As NED for OTs is run these cats wake up and get handled This relieves the entity infested guy of a lot of phenomena which puzzles him and can hold him down.

As you go along doing the guided meditation many times on each energy blockage (running it) you will find that the Energy Blockages seldom consider themselves live beings. They think they are MEST (Matter, Energy, Space and Time), body parts, significances, conditions-anything but live beings."


No, such energy blockage "beings" are the victims of what Hubbard calls the "dwindling spiral." According to him, any spiritual being in the physical universe is inevitably subject to deterioration and degradation.


Beings who are not removing Energy Blockages are not evolving spiritually, but rather are devolving-heading downward towards "Hubbardian Hell."


In "Ron's Journal 30" Hubbard explains: "But there was one discovery in 1978 that I haven't said very much about and am really not likely to since it is a sad thing. It is what really happens to a thetan or Energy Blockage who is not salvaged or processed and goes on down the chute. Man, when I saw that and knew it to be true I actually felt sorry for these guys or Energy Blockages that try to hit at us. Poor devils. Some religious talk about hell. It's an understatement of what really happens."

In 1967, on the Canary Island of Las Palmas, Hubbard made what he claimed was the most important spiritual breakthrough in the history of the human race. He had unearthed, in his solo-auditing, a super traumatic ancient incident that had killed anyone else who had ever come close to uncovering it.

The resolution of, and safe passage through, this incident was "boldly explored and mapped" by him. This "map" was put into the form of his longhand writings for the highly confidential level of "Operating Thetan Level Three" (OT III) which only deals with Energy Blockages in the Body.


The revelation of OT III was that virtually everyone on this planet - indeed, in "this sector of the Galaxy" - was totally overwhelmed by the effects of an incident that occurred 75 million years ago. And that underlying this cataclysmic event was another more basic cause of "human contamination": everyone without exception had been zapped and zombified by an incident that occurred four quadrillion years ago.


Human beings, he said, "do not respond to reason, they respond only to `R6* symbols.' The designation R6 derives from the OTIII guided Meditation or process or "routine" ("R"), in this case the 6th in a series "0" to...(however many processes or guided meditations he would go through till he found the one that he felt did the trick).


He first "discovered" this "bank" (storage of damaging mental image pictures in the "reactive mind") during the early sixties. and, later in 1967, "discovered" the full incident of which these pictures were but a part. He promoted the incident as the "Wall of Fire." " The "R6 memory bank," is a part of any person's unconscious mind, according to Hubbard. This "bank" was deliberately created by mass implanting which occurred 75 Million years ago. This implanting was a highly "scientific" form of brainwashing, using huge movie screens as part of a program of mass hypnosis.


According to Hubbard, there was no point in reasoning with normal human beings as they were all controlled by implants and Energy Blockages. Instead of reasoning with these people he spoke of reaching into the public and "driving them through your orgs by using the original programming - "R6 bank symbols" (in the form of certain words, and pictures such as, for example, volcanoes) "key in" (in other words reconnect) people to these implants.


The result is that they become attracted to the organisation.


In 1967 all Scientology books suddenly presented a collection of images upon their covers: an exploding volcano; a woman in a monkey suit, eating what appeared to be a turkey leg; the frontal view of a speeding train; an odd-looking old man with a beard; a fellow dressed in a white spacesuit carrying a box (of "packaged beings") into a spaceship. These were R6 bank symbols.


A special "Book Mission" was sent out to promote these books, now empowered and made irresistible by the addition of these overwhelming symbols or images.

Organization staff were assured that if they simply held up one of the books, revealing its cover, that any bookstore owner would immediately order crateloads of them. A customs officer, seeing any of the book covers in one's luggage, would immediately pass one on through.

These images seem to work as Scientology now is one of the richest and fastest growing religions in the world!


The symbols of the Hubbard Sea Org, which include the uniforms worn by Sea Org officers, were designed to fit Hubbard's descriptions of symbols of "R6", and were thus guaranteed to win instant respect and obedience for the person wearing them.


Hubbard had made it plain that he, and only he, had discovered and risen above the "R6 bank." Human existence is controlled utterly by it. He emphasized that, to those who had not completed the lower pre-requisite levels of Scientology, to remove the easy Energy Blockages, reading the materials of OT III was deadly.

The confidential class 8 course with Hubbard's twenty lectures taped on the Apollo in Corfu, Greece gives Hubbard's opinion of Christianity: Somebody on this planet, about 600 B.C. found some pieces of "R6. " I don't know how they found it; either by watching madmen or something. But since that time they have used it. And it became what is known as Christianity. The man on the cross. There was no Christ! The Roman Catholic Church, through watching the dramatizations of people picked up some little fragments of R6. In a bulletin of that period he states: "Also the Christian Church used (and uses) implanting - "They took over the Nicene Creed just before the year zero. invented Christ (who comes from the `crucifixion' in R6, 75 million years ago) and implanted their way to power."


He made it plain that the traumatic effects of the events of 75 million years ago had been the ultimate barrier to the attainment of "full removal of all blockages" Despite the mortal dangers, however, he had braved the "Wall of Fire" and survived. He had then "taped the route" for all Mankind to follow.


Of course getting the blocked people of planet Earth from zombiedom to godhood was going to be no easy task. Yet it must be done. And with the threat of nuclear war looming ever overhead, it must be done fast!


Because of this, to be in the Sea Org - or for that matter to be on staff at any Scientology org - is to be a participant in a never-ending "condensed time emergency. " One never has time to pause and think about what is going on. Besides, doing so would be a form of "self auditing" which is strictly forbidden by Hubbard.
Hubbard said it is impossible for people to free themselves from their own Energy Blockages and thus only authorised auditors are allowed to remove blockages from their clients. And indeed, the job is so difficult that for thousands of years, Gurus are the only people to have successfully made people enlightened.
The Energy Blockages of the more difficult fourth level control a persons mind so completely that they can never have enough energy to overcome them by themselves. And this is true.

In light of all this Hubbard explained: "Anyone is entitled to have opinions and ideas and cognitions - so long as these do not bar the route out..." The road to "Total Freedom," is only available to people who can continue to use the help of the Guru, continue to remove blockages.

Any newly initiated, "good Scientologist" would tell himself: