ENERGY ENHANCEMENT IS THE NEW, SAFE, SMOOTH AND FAST WAY OF LOSING ALL INTERNAL NEGATIVE ENERGY AND PAIN BECAUSE IT WORKS ONLY AT THE ENERGY LEVEL, THEREFORE SPEEDING UP THE PATH OF ENLIGHTENMENT.
ENERGY ENHANCEMENT HAS HELPED MANY PEOPLE ON THIS PATH FROM THOSE WITH THE BIGGEST ENERGY BLOCKAGES TO THOSE WHOSE ASPIRATION IS TO HELP THE WORLD AND ALL THE PEOPLE IN IT.
I connected with her base chakra and her inner child showed me all her chakras and blockages one by one. A very interesting experience. First the Base chakra, one fear and security blockage which I removed very quickly. Then the second, a pain filled relationship blockage which I also removed. Then all the chakras solar plexus, heart etc, feeling the general dirtyness of the psychic body usually cleaned with The Grounding of Negative Energies but no major blockages. Then the head, two blockages, one a person who had just died, very deep and negative. I removed the first blockage but the other one was more difficult and stayed with me, absorbed by my psychic body, for a day before I sent it on.
She felt the movement of energy blockages in the head and in the body as my mind and energy was working on her and told me that she normally got a lot of headaches. She was interested in my exposition of Energy Enhancement as all the while I was working on these blockages I was also talking to her. Such openings show an educated psychic body, one with talent. Not everyone who comes to the Guru has similar experiences. Some also get more. She and I felt that with training she also might be able to help her clients in a similar way. So, she is coming back tomorrow to try out the process, to get her first Initiation in Energy Enhancement."
James Ellerbeck, Yoga Magazine of Great Britain.
What we feel...
I am a brother of yours, who has traveled a little longer upon the Path than has the normal student, and has therefore incurred greater responsibilities. I am one who has wrestled and fought his way into a greater measure of light than has the aspirant who will read this webpage, and I must therefore act as a transmitter of the light, no matter what the cost.

I am not an old man, as age counts among the teachers, yet I am not young or inexperienced. My work is to teach and spread the knowledge of the Ageless Wisdom wherever I can find a response, and I have been doing this for many years.

I seek also to help the ascended Masters whenever opportunity offers, for I have been long connected with Them and with Their work. In all the above, I have told you much; yet at the same time I have told you nothing which would lead you to offer me that blind obedience and the foolish devotion which the emotional aspirant offers to the Guru and Master Whom he is as yet unable to contact. Nor will he make that desired contact until he has transmuted emotional devotion into unselfish service to humanity - not to the Master.

The words that I have written are sent out with no claim for their acceptance. They may, or may not, be correct, true and useful. It is for you to ascertain their truth by right practice and by the exercise of the intuition. I am not interested in having them acclaimed as inspired writings, or in having anyone speak of them (with bated breath) as being the work of one of the Masters.

If they present truth in such a way that it follows sequentially upon that already offered in the world teachings, if the information given raises the aspiration and the will-to-serve from the plane of the emotions to that of the mind then they will have served their purpose.

If the teaching conveyed calls forth a response from the illumined mind of the student worker in the world, and brings a flashing forth of his intuition, then let that teaching be accepted. But not otherwise.

If the statements meet with eventual corroboration, or are deemed true under the test of the Law of Correspondences, then that is well and good. But should this not be so, let not the student accept what is said.
SACRED PINK FLOYD MOVIE - 2.5 HOURS IN STEREO AND 5.1 SURROUND SOUND - ENTERED INTO FILM FESTIVALS WORLDWIDE!!
SERVING YOUR MEDITATION SINCE 1993 - INFORMATION, ENQUIRIES AND BOOKINGS -
THE NEW ENERGY ENHANCEMENT SPECIAL OFFER ONLY AVAILABLE WITH THIS NEWSLETTER - INITIATION ONE - MEDITATION, BY STREAMING VIDEO FOR ONLY 10 US DOLLARS - THE ULTIMATE TECHNIQUES
---

ENERGY ENHANCEMENT IS THE NEWEST AND HIGHEST SPIRITUAL IMPULSE ON THIS PLANET.
STREAMING VIDEO DEMONSTRATION Click HERE!!!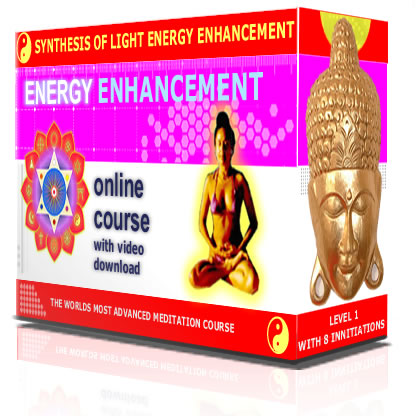 ONLINE COURSE WITH ALL THE INITIATIONS OF ENERGY ENHANCEMENT BY STREAMING VIDEO AND BY VIDEO DOWNLOAD!! - SIGN UP ONLINE - CLICK HERE!!
STREAMING VIDEO DEMONSTRATION Click HERE!!!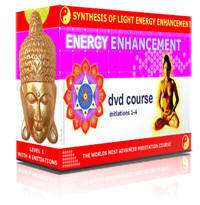 DVD COURSE

- SAME AS THE STREAMING VIDEO, HIGH QUALITY VIDEO, 9 DVDS, 15 HOURS, KUNDALINI KRIYAS, SOUL FUSION, GROUNDING OF NEGATIVE ENERGIES, FREE SACRED DANCE VIDEOS, FREE YOGA VIDEO, SENT BY INTERNATIONAL AIRMAIL ANYWHERE IN THE WORLD,

IMMEDIATE

USE OF STREAMING VIDEO FOR DVD INITIATIONS

WHILST WAITING FOR ARRIVAL OF THE DVDS,

IMMEDIATE

TEXT BACKUP - GET IT NOW BY CREDIT OR DEBIT CARD ONLINE -

CLICK HERE!!
STREAMING VIDEO DEMONSTRATION Click HERE!!!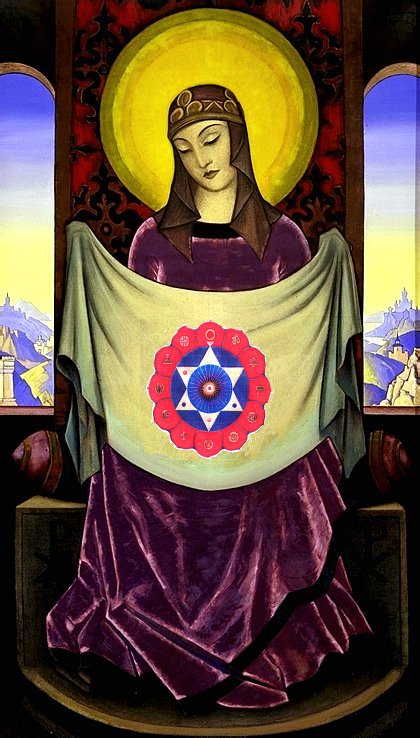 ENERGY ENHANCEMENT MEDITATION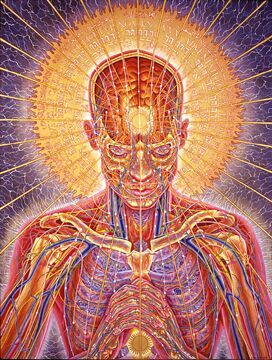 "An example of one of the different types of Energy Blockage is that they are sometimes created when we do not get what we expect, or we get what we do not want. They are caused by the pain of disappointment.

Like when our Mother or Father or Son or Daughter dies. Like when a Lover leaves us.

This trauma, this pain is so strong that at that moment the mind can not look at it, so it gets locked away within the body until we get strong enough to process it.

Then amnesia. We forget the pain fulminating in our bodies. We forget the poison until, after a while, disease is the result."

Satchidanand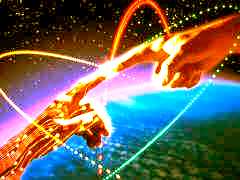 JOIN IN OUR ENERGY ENHANCEMENT VISION OF ONE ENLIGHTENED HARMONIOUS WORLD.
EMBASSIES OF ENLIGHTENMENT IN EVERY MAJOR WORLD CITY.
RETREAT CENTERS IN THE ANDES AND DRAKENSBERG MOUNTAINS.
IF YOU WANT TO CHANGE THE WORLD, CHANGE YOURSELF FIRST.
IF YOU WANT TO MAKE THE WORLD ENLIGHTENED, MAKE YOURSELF ENLIGHTENED FIRST.
JOIN US BY USING THE ENERGY ENHANCEMENT KARMA CLEARING TECHNIQUES REMOVING ALL TRAUMA AND NEGATIVE EMOTIONS.... ON THE PATH OF ENLIGHTENMENT.
ENERGY ENHANCEMENT APPRENTICE LEVEL 3
SOUL SPLIT RETRIEVAL THIS LIFE TRAUMA CLEARING
PAST LIFE KARMA CLEARING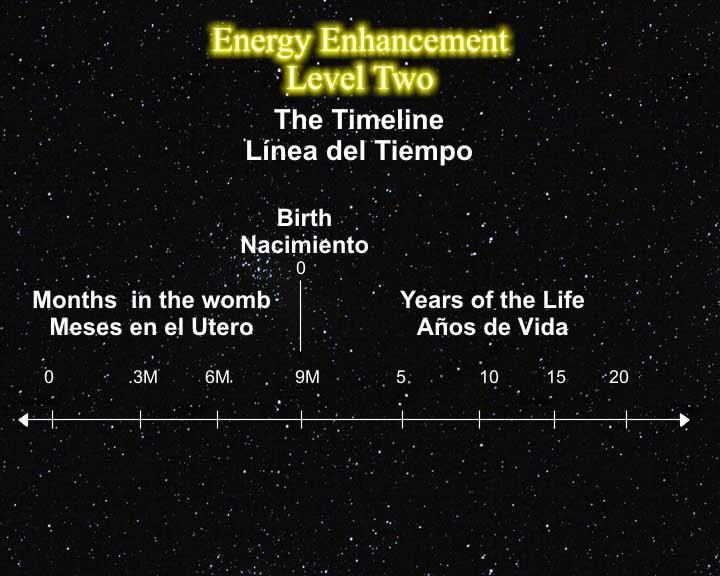 Energy Enhancement is the fastest way to Enlightenment..
Yoga is good but Pranayama is 10 times faster at releasing Energy Blockages whi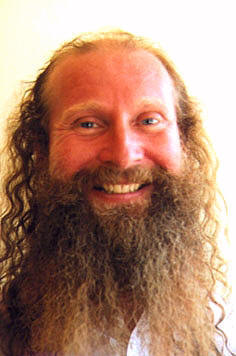 ch stop the Enlightenment process.
Pranayama is good but Meditation is 10 times faster than even that at releasing Energy Blockages which stop the Enlightenment process.
Meditation is good but Samyama is 10 times faster than even that at releasing Energy Blockages which stop the Enlightenment process.
Yoga, Pranayama, Meditation and Samyama are part of the Eight Limbs of Yoga in the Yoga Sutras of Patanjali and Samyama is talked about from over 5000 years ago in the THIRD AND FOURTH Chapter of The Yoga Sutras of Patanjali.
And Samyama IS Energy Enhancement, 1000 times faster on the Path of Enlightenment.
You cannot afford NOT to try it!!
THE REMOVAL OF TRAUMA,
PAST LIFETIME KARMA CLEANUP,
SOUL SPLIT RETRIEVAL,
HEALING INNER CHILDREN,
REMOVING NEGATIVE EMOTIONS,
REMOVING NEGATIVE KARMIC MASS FROM THE STRATEGIES OF THE VAMPIRE
Energy Enhancement APPRENTICE LEVEL 3. Initiation 1.
THE REMOVAL OF OLD KARMA
FROM ALL YOUR PAST LIFETIMES
Remove all the Blockages from all your previous lifetimes
This is what they mean when they say a Master is not under the Laws of Karma.
He has dissolved all the negativity from all his past lives.
He has used his SOUL, MONAD, LOGOS AND HIGHER ENERGIES to dissolve all the negativity, to FORGIVE all the bad actions that he has done, and have been done to him.
Create a Clean white sheet again from your Messy Dark History Painting which you have created brushful by brushful, every day of your life.
Learn How to easily and quickly Heal, remove all the negative trauma energy from all your Personal History, Your Life until now, of all of its painful memories and blockages which act as filters to our vision.
Learn How to easily and quickly Heal, remove all the negative trauma energy from all your Past Lifetimes, Your Lives until now, of all of their painful memories and blockages.
Learn How to easily and quickly Heal, remove all the negative trauma energy from this Future Life of all of its painful memories and blockages.
Learn How to easily and quickly Heal, remove all the negative trauma energy from all your Future Lifetimes, Your Future Lifetimes of all of their painful memories and blockages which act as filters to our vision.
One of our Students age 37, the director of an Internet Business in Bolivia, started to clean his future of this lifetime by mistake, before he had cleaned all of his past lifetimes and this life. He saw himself at the age of 56 with two children in his arms and no wife and then.... all became blank. He then cleaned this lifetime and all previous lifetimes of all their Negative Energy blockages, Energies and bad Karma. When he came to clean the future of this life he saw himself entering into the light, becoming a spiritual teacher in his fifties, onwards towards AGE 80!!!
One of my Teachers, Zen Master Hogen said, We are all History Paintings. We start with a clean white sheet and then every day we apply paint. Usually our History Paintings become very messy!!! "I am a clean white sheet which is washed constantly. Everytime we meet, it is as if there is no emotional holdover from the past. Everytime, I see you clearly, as if for the first time!" Zen Master Hogen.
COME FOR YOUR EE COURSE!
Spiritual Adventures through the Energy Enhancement Course
By Honey Kalaria
ARGENTINA, JANUARY 2005
Honey Kalaria in Argentina
CLEANING THE AKASHIC RECORDS - THE ENERGY ENHANCEMENT KARMA CLEANING PROCESS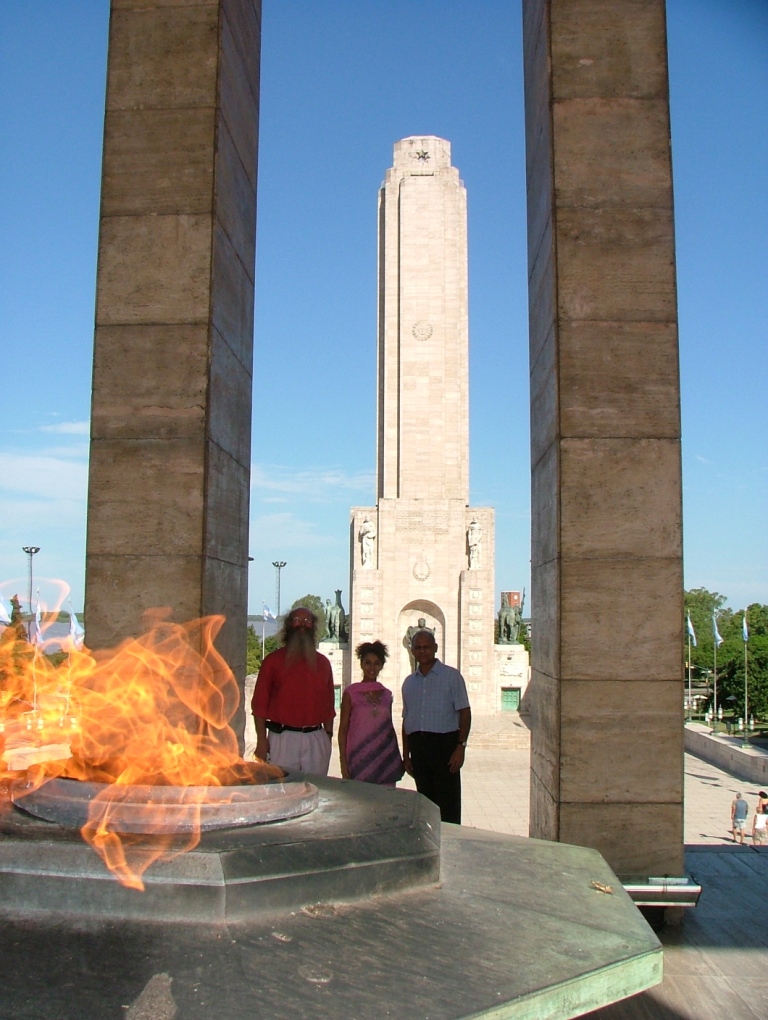 HONEY, SATCHI AND NATWARLAL, HONEYS FATHER, AT THE ANTAHKARANA MONUMENT FROM THE JAN 2005 COURSE IN ARGENTINA
During the Meditation Retreat Honey Kalaria had the following experiences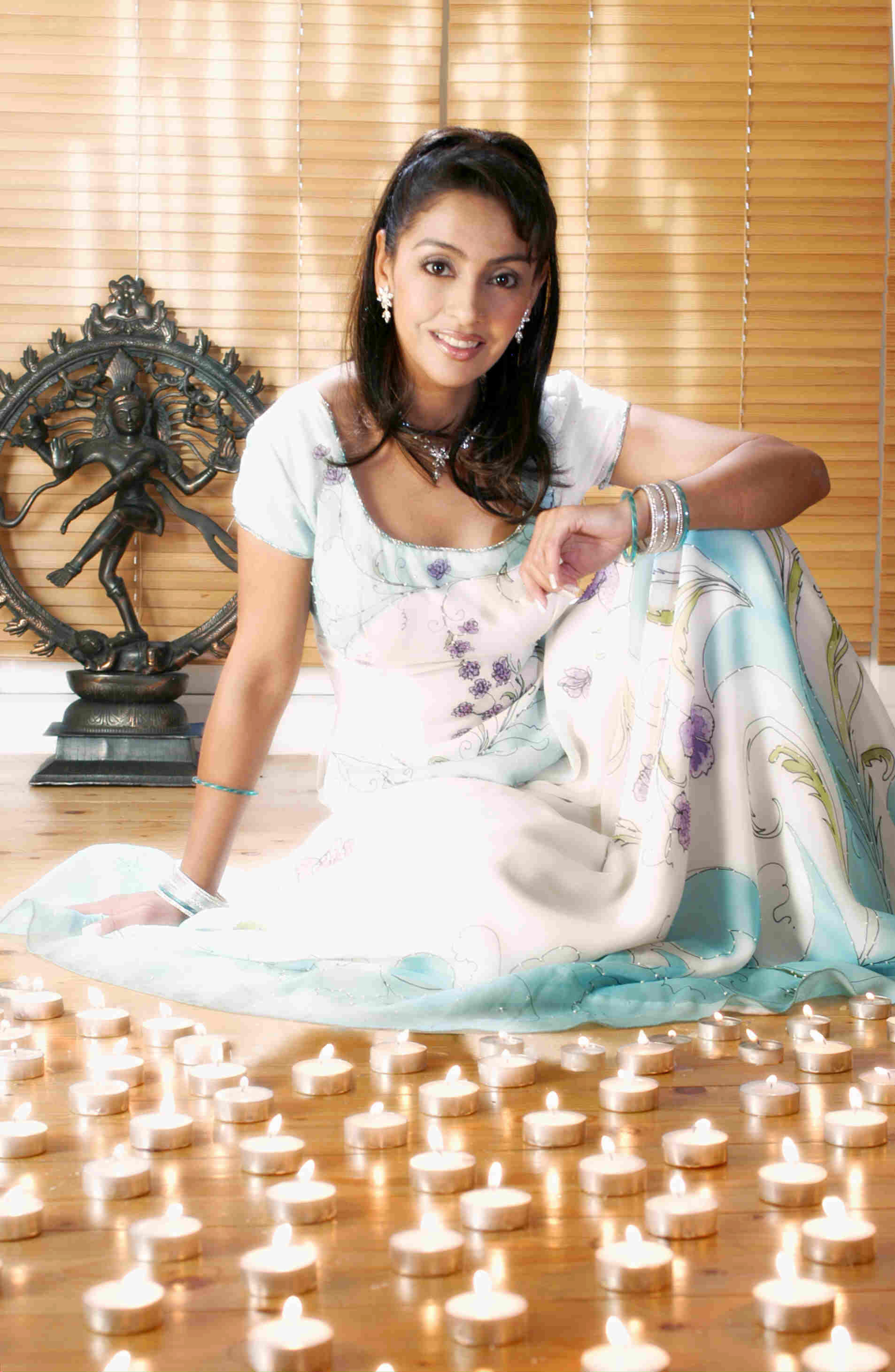 Honey Kalaria is an incredibly beautiful woman, Filmstar, Choreographer, Businesswoman who runs Diva Entertainments and has been presented with a Doctorate in the Arts from London University in recognition of her services.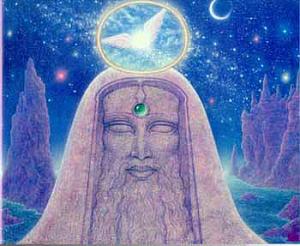 Here I am today, sitting down, putting pen down on paper whilst gathering my thoughts on the amazing Energy Enhancement Course ( www.energyenhancement.org) that I am currently on.
Where do I begin? Firstly, I felt it would be great to share my experiences of the Energy Enhancement course with other like-minded people. The following information is for those interested in growing spiritually, and wanting this world to become a better place - starting from improving themselves!
My name is Honey Kalaria ( www.honeykalaria.com). I live in London, UK and am a dancer, choreographer and an actress specializing in the world of Bollywood (the Indian Film Industry). I run Honeys Dance Academy, the largest British Asian Dance academy in the UK, running 14 schools throughout London and teaching bollywood dance, bhangra and acting I also run Diva Entertainments, which is an agency specialising in providing Asian artists for television, films and stage shows
Although involved in the world of glitz and glamour, I have always been interested in Yoga, meditation and growing spiritually. I respect all religions and faiths, as I believe they can all be used as a ladder to climb up to God. Personally, although I am from a Hindu background, I am a firm follower of the Religion of Humanity. For me, this means trying to make a difference to the people around you every single day, trying to follow a righteous path every single day and making a difference to the world every single day. This I believe should be done through your work, actions, words and deeds, instead of following rituals and customs, although rituals do help people focus on the religious work at hand.
My interest in spirituality has been there since childhood. My Mother used to advise me on how I should pray every night before going to sleep so God could look after me. So, from the age of 2-3 years, I have prayed almost every night, except when I went through a period of becoming an atheist. Yes, an atheist!
My knowledge of spirituality came from a lot of different sources – from a young age I used to get involved in a lot of Hindu ceremonies, around the age of 13years I attended Bible study classes and by the age of 18, I had attended numerous seminars, workshops and courses on meditation and had read many books on related subjects. In my late teens I lost my sister in a tragic car accident. I was shocked and felt abandoned by God due to what had happened, and it was then that I became an atheist for a number of years. Luckily, with passing of time I healed and became strong again. I couldn't keep away from my thirst for spiritual knowledge, and so after a few years, I began learning about different faiths again. I studied about Buddhism, Hinduism, Islam and Christianity and read extensively about Mysticism and Eastern Philosophy. It seemed like God kept testing me along my path through different experiences, and teaching me lessons to help me acquire more wisdom and understanding, but never allowing me to lose complete faith.
In the year 2000 I was blessed to meet my Guru and was introduced to Meditation, a method originating from "Dhyan Yoga" My spiritual growth accelerated in the next few years with Guruji's blessings, and to help me grow further, I feel he guided me to enrol on the Energy Enhancement Course. I felt strangely drawn towards the Energy Enhancement Course when I stumbled upon it through my internet research, a week or two after I had returned from "Guru Purnima", a special spiritual event that I celebrated in India in July 2004
As I also run an East London Meditation centre in Ilford, Essex where a small group of people meet every Sunday from 8-9.30pm, I thought I will inform everyone of this opportunity. There seemed to be a lot of personal commitments coming in the way and resistance to the Energy Enhancement Course by everyone except one friend and my father who agreed to join me. So without wasting much time, the course was booked for the three of us. The course was run by Satchiji, a modern day Guru, and assisted by Devi, a chakra clearing dance expert and Reiki Master.
Once on the course, my exciting adventurous journey began! In my life I have done hundreds of courses but the Energy Enhancement Course I found to be completely different. Firstly, the contents and the teachings seem to be inspired by higher forces and had a deep base in spirituality. Also, you don't just learn about ideas, concepts and theory, but also learn through direct experiences whilst doing the exercises. As you progress through the course, the powerful and effective techniques are taught step by step, so that at each initiation you can work thoroughly and obtain a firm understanding.
The course involved learning how to connect with the Universal Energy (some would call it the Life Force, Spiritual Energy or God) and being able to tap into this powerful energy. By having a direct connection with the Infinite Energy you begin clearing and activating your chakras (the 7 power centres in your body and those chakras above the physical ones) and start removing blockages from your physical and your psychic bodies (aura). These blockages normally prevent people from growing spiritually and living a more harmonious and peaceful life. The Energy Enhancement Course has helped me to strengthen physically, emotionally, mentally and spiritually whilst building my psychic muscles to encourage stronger intuitive skills to develop.
I was told that each of our 7 chakras within our bodies should be seen as a separate mind/brain. We use only 1 brain and the idea is to activate the other 6 brains to build your creativity, intellect, wisdom and genius abilities. This would lead you to become happier and healthier, enjoy being a more emotionally and mentally balanced person and become a more blockage free (negative emotions) human being. The idea is to have a purpose in life to make this world a better, more peaceful and spiritual place, starting from working on yourself as mentioned before.
The Energy Enhancement Course offers a wide range of theoretical knowledge gathered from the most powerful spiritual teachers and sources in the world. I have had the opportunity to absorb teachings from world renowned Guru's, Religions and topics such as Satchidananda, Maharishi Mahesh Yogi, Sai Baba, Gurdieff, Bhagavad Gita, The Bible, Zen Buddhists, Sufism, Mantras, Yoga Sutras by Patanjali, powerful meditations, Reiki and much, much more. I also learnt techniques that include visualization, psychology and powerful spiritual practices together with studying films with spiritual messages. This combination has resulted in giving each student on the course, including myself, a "fast track" spiritual growth boost by expanding our awareness levels and sharpening our intuitive powers.
I must admit that when I started I wasn't exactly sure where all the exercises were going to be leading to, but then I began to have profound experiences. There are just too many to share and perhaps one day I may even write a book on the amazing journey that I have been through whilst on the Energy Enhancement Course. My experiences include having visions, being healed physically, receiving excellent guidance and deep insights from the Spirit of God, finding hidden inner children, Deep Energy Blockages and strategies that I use to behave in a certain way and justify my actions and the list just goes on.
One of the experiences I would like to share with those who believe in re-incarnation is that in one of the exercises, I was blessed to see some of my past lives. I was astounded by what I saw, the clarity of the visions and with actual dates being revealed. What I learnt was that we came into this life to learn various lessons or to complete certain outstanding desires. It is so important to be careful with what you wish for in this life.
CLEANING THE AKASHIC RECORDS - THE ENERGY ENHANCEMENT KARMA CLEANING PROCESS
These were the past lives I saw through the Energy Enhancement Karma Cleaning Process :-
1308 – I was a high society male teacher / lecturer who gave talks about my research into stars, astrology and philosophy. I taught large groups of people, was involved in discussion and debate groups and was well respected in the area of my work. I was also a womaniser and drunkard and died at a young age in my mid 30's. I tried to get my name and got the name Martin or Matthew and second name was something like Hayward or Haywood.
CURRENT PERSONALITY TRAITS: I am a strong communicator, enjoy teaching as I am presently a dance teacher, give lectures in business and success, interested in Astrology and philosophy, a non alcoholic and am a leader in my field of work.
1412 – In my next life I was again living in high society – it must have become a habit to be born into such an environment. I used to be a right hand assistant to the Princess of Jaipur and was accustomed to living in luxury in a grand palace. The princess and I used to take dance classes with a dance Guru and then we would both have fun and practice together. My Father was a farmer providing food and fruits to the King. I got used to organising all the important things for the princess. I even regularly prayed and danced in the Temple for Religious celebrations with the women. There was an incident where a Prince had come to ask for the hand in marriage of the Princess but ended up falling in love with me. From that a lot of challenges and problems were created for everyone concerned.
CURRENT PERSONALITY TRAITS: I have developed skills to delegate and organise projects, run my entertainment business empire successfully, enjoy wearing beautiful Indian costumes and garments, always thought I deserve to be treated as a Princess, perform dance professionally, appreciate historical buildings and palaces.
1638 – It seems that I had taken away someone else's potential marriage partner, so in my next life a partner was not written in my destiny. I was a popular happy go lucky Norwegian girl born in a poor family. I saw my house based on top of a hill with countryside to be seen all around, the market place where I would go to buy vegetables and many other details. My mother had passed away and so being the only child, I used to look after my old and weak father. I always felt that to be a good daughter I had to support my family, otherwise I felt guilty for not being there for them. As a result, I never married my lover and suppressed all my wants and desires. I lived the rest of my life as a spinster.
CURRENT PERSONALITY TRAITS: Find it difficult to break away from my family, and am presently quite happy to be single and living with them. I am also attracted to European men, enjoy the countryside, love nature and get great pleasure in spending time at home (whenever time permits from my busy schedule). I am comfortable living in extravagance as I did in the Jaipur Palace and yet I can be equally satisfied living in simple accommodation as I did here.
1705 – Perhaps I was so heart broken that I must have been wishing to experience what it would have been like being married or having men in my life. So in my next life, I was born as an Arabian dancer, dancing for the rich Sheikh in the desert. I used to look after and be of service to the male guests of the King, and possess excellent communication skills and etiquette. I was born to a beautiful single Mother and was trained to dance at a very young age. After I reached a particular age, I was sold/given away. Luckily I had a lot of faith in God to make things better and constantly prayed to give me strength and take me away from the lifestyle that I was in.
CURRENT PERSONALITY TRAITS: Learnt that it is important to establish a long term personal relationship packed full of variety and consider one night stands as complete waste of time, blessed with natural dancing talent from birth (the skills have developed over many lifetimes), I adore Arabic music and consider belly dancing to be one of my favourite dance forms, I am very spiritual, I enjoy water around me (probably because it was rare to see water in the desert) and have an aquarium in my home and a pond with a waterfall in my garden. I also tend to get along very well with male friends and business associates.
1893 – God always answers prayers from the heart. Wishing to follow spirituality and living away from women serving men led me to become a 11 year old Tibetan boy living in a Buddhist Monastery. It involved simple living, regular meditation and following a chaste life. The training helped me to become extremely disciplined and I gained a lot of my spiritual knowledge and intuitive powers through this lifetime. I had a wise Buddhist Master, who I feel may still be guiding me to stay on the path of spirituality. He used to always say: "You ask too many questions!"
CURRENT PERSONALITY TRAITS: I am always asking questions - as I'm sure all my present Gurus and teachers would agree! I'm extremely interested in spirituality and feel drawn to that area. I have now chosen to wait for a lifetime partner to enjoy a sacred physical relationship with and I felt an urge to study Buddhism.
From the Energy Enhancement Course I have just realised that my past lives have enabled me to develop an interest in different religions and faiths. From my life in Jaipur, I followed Hinduism; as a British lecturer or Norwegian, perhaps Christianity; from the life as an Arabic dancer Islam/Sufism and from a Buddhist monk, Buddhism and meditation. I understood how lifetime lessons and experiences actually develop your soul and past life impressions remain on your psychic bodies. Once certain negative karmas are found, they need to be grounded so that they do not affect your current life situations. I found this insight to be such an eye opener!
There were many other outstanding experiences by the other dozen or so members that were on the course. These people came from all faiths – Sai Baba followers, Catholics, Buddhists, Krishna devotees etc. It was fantastic to see insights into the world of spirituality and how the Energy Enhancement techniques were creating profound changes in people's lives. Deep rooted issues would surface and as soon as they were dealt with, even deeper issues would emerge that we would have to deal with. It was like peeling layers of an onion to go deeper and deeper into our core being to understand who we are and what kind of personality traits we have adopted, consciously and sub-consciously to deal with the issues of this world. I understood clearly how these beliefs, conditioning and past life impressions were affecting all areas of our life. In addition, I also learned how to use the Energy Enhancement techniques to help me ground these negative blockages so they would never affect me again. Of course complete freedom would come after a maintenance programme has been followed.
I continue to say Thank You to God for blessing me to be on this course. I think you need to be extremely lucky to be able to receive such spiritual knowledge and teachings. When trying to do God's work, you always attract dark forces to keep you away from growing spiritually, and there were many challenges experienced by my fellow students and I trying to prevent us from growing. These would be in the form of negative thoughts, distractions, feeling lazy and sleepy, right though to people having to leave half way through the course.
Satchiji and Devi had already warned us in the beginning that if you are not vigilant then some of you will not be able to complete the course, and I had a direct experience of that. My father was one of the people enrolled on the 1 month course in Argentina who had to leave half way due to the death of my uncle (his older brother). He had to immediately fly back to London after hearing the sad news.
One other Buddhist student on the course left suddenly, perhaps because Satchiji had offended him by saying that he was a Black Magician in one of his past lives. None of us are sure why he left but he just called Devi and said that he had decided to leave. The unusual thing was that whilst a group of us were talking and laughing, a statue of Buddha sitting on a corner table, got hit by accident. We couldn't understand how the head of the Buddha got cut across the neck in a straight line and fell on the floor whilst the body of the Buddha remained on the table without moving an inch. Later we were informed by Satchiji and Devi that this was a sign from the dark forces implying: "We have won and have taken the Buddhist student away".
As I take in depth notes, a local student who works as a radio presenter requested if I could go through all the notes and exercises with him. Twice we arranged to meet but each time he failed to turn up. The first time he lost his keys and couldn't get out of his house. The second time he said that he had simply forgot. Again and again I saw these powerful blockages, distractions and situations occurring preventing people from progressing on the course.
It's astounding to see how the Energy Enhancement website currently gets 150,000 hits per year and from those only a dozen of us were able to make it to the course, and even from these, the two previously mentioned students were unable to complete the course
Energy Enhancement Course has been described as the "most advanced meditation course in the world" and I totally agree. It is thorough, the techniques are effective, the knowledge hugely expands your awareness levels, your intuition and perceptive powers increase tremendously, you feel greatly energized with the meditative practices and the course has brought profound changes in my behaviour and in the way I see things.
There are many souls on this earth (whatever faith or belief systems they come from) who could hugely benefit from this unique course. The powerful energy that they receive can be used to help themselves and mankind, making this world a better place. The energy allows you to heal yourself and others, enables you to master relationships, removes bad luck and obstacles from your life, assists you to become a more soul infused personality, works towards removing the Ego, your meditation will become deeper and your concentration levels will increase (great for exams or bringing out the genius in you) ensuring that all areas of your life gets touched by the spirit of God. As Satchiji says "Energy Enhancement, The Core Energy Techniques, is the Most Advanced Meditation Course in the World which will accelerate any other course or Technique you care to use." and "anything you do to benefit others will automatically get support from spiritual energy, allowing your work to become more successful",


To Satchi,

my name is xxxx and I'd like to get some info & prices for a stay/visit in the centre in Rosario.

I'm 25 and a student and I was drawn to your website last year but found its teachings & wisdom really hard to accept at first. A year later, I know that energy enhancement techniques could be very important tools for me to learn, and I'll try to explain why.

I think I've grown up with a weak Earth connection & base chakra blocks that keep me subconsciously fearful and generally disconnected from feelings, people and stops me from fully moving forward with my life and life purpose. As a little child I used to feel very unreal and ungrounded which didn't seem to go away when I got older. It made studying and just having a life in general awkward for me. During my teens I lived on coffee & stimulants to feel alert but ended up depleted physically and mentally. On top of this I was sensitive to energies around me & could feel entities come and leave my body/aura when I was awake and asleep. Prayer and angelic help got me through the very dark difficult times, and still does even today.

When I was 23 I meditated for the first time and it was only then did everything fall into place for me. I tried a past life hypnosis CD to see if recalling my past lives could help me. I practiced a lot and saw some powerful insights.

I got the impression I was a man in another lifetime, and standing in front of me was a beautiful woman wearing a red dress. My awareness was in the man's body as I eyed this this lady from head to toe and was feeling lustful towards her - at the same time I felt this (ENERGY CONNECTIONS - THE PSYCHIC SEXUAL CONNECTION - LEVEL 4 OF EE) in my Abdominal chakra. The man (me!) was really enjoying what stood before him, and I couldn't take it anymore (I thought it was another entity attack) and I said in my mind 'I didn't want to see this!'

Then another past life image flashed. This time I was a woman standing in a castle.. I sensed someone behind me, turned around and saw in the distance a tall dark-haired man watching me from the top of a stone staircase. This faded, and next I felt a falling sensation and saw myself in my mother's womb. I started to cry and I was filled with the feeling that "My life is going to be so hard!" and I woke up. (its funny - I was born 3 weeks overdue - maybe I was having second thoughts!)

I thought it was fun to catch a glimpse of the past. I thought there was no more to see. That was it. Boy was I wrong. Do you know what happened next Satchi? 6 months later I actually met this person. We worked together in a department store in May this year in central London. Soon after we were introduced he said it was his destiny to meet me. I found out that like me, he also lived in Leyton - 5 mins away from me but we'd never met until now. He was a really beautiful man - tall, dark hair although I didn't know who he was at first.

Well, to say we that didn't get on was an understatement. David was magnetic - he was a real charmer, who had a lot of energy, power and influence over people at work, while I was more quiet, reserved (and drained). To cut a long story short, working together this summer was a painful karmic experience. My lessons were those of Power, Identity and integrity. The way I acted in the past was being returned to me in this life. David saw that I had trouble with my boundaries & inability to say no to people. He even told me once that 'I wished I was a bitch but I was just too nice'. I told him to fuck off & he swore at me in polish and walked off (!) Truth was, it was hard to hear the truth about myself, as people really were taking advantage of my niceness/weakness. I was following orders from people who weren't above me like a programmed robot without question!


I left at the end of August to go back to uni, but on my very last day at the store I got confirmation that I'd known him before this lifetime. Without any conscious awareness on his or my part, amazingly, we re-encated the 2 past life visions I saw in my meditation 10 months earlier - this time I was the female, he was the man. I got a discreet clairvoyant vision (for the first time ever) in my mind's eye to let me know who he really was. (a soulmate)

That was a really intense experience which took me months to process & understand! but, I was blessed to see (live - in real time!!) how karma was still affecting me and now I'd like to ask you Satchi and Devi for your wisdom & guidance to help me deal with & erase it from my life forever. Just knowing that I can learn the basics from you to get me started and wipe out my deep seated fears for good makes me eager to get started. I feel like I have no choice - nothing's more important to me now than my emotional, mental and spiritual health.

Thanks so much,
Love,
ENERGY ENHANCEMENT LIVE COURSES
SPAIN
ITS WINTER IN EUROPE, BUT ITS SUMMER IN INDIA!!
COME ON THE ENERGY ENHANCEMENT COURSE
INDIA!
email sol@energyenhancement.org for Course details
Energy Enhancement APPRENTICE LEVEL 3. Initiation 2.
THE REMOVAL OF OLD KARMA
FROM ALL THE FUTURE YEARS IN THIS LIFETIME AND ALL YOUR FUTURE LIFETIMES
Remove the blockages from all the future years of this lifetime
Remove the blockages from all your future lifetimes
Energy Enhancement APPRENTICE LEVEL 3. Initiation 3.
The Retrieval of the Soul Splits of the Inner Children Deep Energy Blockages.
Many psychological books talk about these Inner Children Energy Blockages but Only ENERGY ENHANCEMENT, Through the Grounding of Negative Energies and other Immensely Powerful Blockage Busting Techniques, can drain these Energy Blockages of their Painful Negative Energies and Emotions and Integrate them back into the Soul Central Stem.
Learn how to heal all your Energy Blockages, Your inner children, the Inner Saboteurs, the childish Deep Energy Blockages which split off from the central stem of the personality at the time when YOU are hurt, and which then destructively affect our emotions and our actions for the rest of our lives as they wander into and out of the active personality. These Inner Children Deep Energy Blockages are stronger the older they are and can form at any age in your life.
The Inner Children Deep Energy Blockages are separate egos which have been artificially created through painful experiences. Once created they shuttle in and out of your consciousness without you noticing them, except by their negative effects in your life. They are like separate ego programs, virtual machines, psychic viruses, which live within the one computer, you.
Sometimes these Inner Children Hurt Personalities try to protect you from your old painful memories through amnesia. As you heal them you start to access everything and learn, Its Just Not That Bad!! The Child could not handle the old situation but you, the adult Integrated Personality, viewing the scenes of the past which have been drained of their negative and emotional energy by Energy Enhancement techniques, can handle anything!!
As you heal them and integrate them, then all their experiences become available to the Central Strong Soul Personality, YOU, which then becomes even stronger.
THERE CAN ONLY BE ONE!!
AND THIS ONE IS THE ENLIGHTENED SOUL INFUSED PERSONALITY.

COMPLETELY DISTINCT FROM THE PAIN CAUSED, EGO FILLED, SUBPERSONALITIES.
The development of a Human Being is a series of Paradigm shifts as One by One the Chakras Open. If an Inner Child Personality remains behind it sabotages all the next openings of the chakras, all your Evolution.
See APPRENTICE LEVEL Four THE MASTERY OF RELATIONSHIPS, to see how Energy Enhancement can dissolve the Inner Children Energy Blockages which Unconsciously Link Your Sexual Base Chakra and the Relationship Abdominal Chakra to the Chakras of Other People thus causing Adultery and Divorce.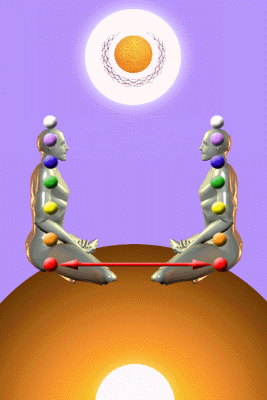 Learn THE MASTERY OF RELATIONSHIPS, the Mastery of the Second Initiation, the Mastery of the Sexual Base Chakra the Relationship Second Chakra, the Mastery of the Psychic Sexual Connection, the Mastery of Intimacy and Independence. The Mastery of Relationships
TRANSMUTE BAD LUCK TO GOOD LUCK
All bad luck comes from these Soul Splits. As your Life is Sabotaged and Fails due to the influence of these inner saboteurs, the your stress rises and their action becomes more intense. It is the Inner Children who want to use the Strategies in order to gain what they have been programmed to do, AND THE INNER CHILDREN WILL USE THE STRATEGIES MORE AND MORE INTENSELY AS THE STRESS INCREASES.
AS THE STRINGS ARE WOUND UP.

IN THIS WAY YOU LOSE BALANCE.
SOUL RETREIVAL WITH ENERGY ENHANCEMENT
This Energy Enhancement Stage teaches you to do the same thing that Shamen do in what they call "Soul Retrieval". To the sound of a beating drum they will enter into the astral plane and bring back to you these split off parts of yourself.
Energy Enhancement teaches you how to do this for yourself, by Yourself. By grounding all these negative energies with the SEVEN STEP PROCESS OF ENERGY ENHANCEMENT we can heal the Deep Energy Blockages and integrate them back into the soul.
Meditation Energy Enhancement and Gurdjieff
Gurdjieff said that the personality which swore to meditate early in the morning every day was not the same personality and the one who threw the alarm clock out of the window!!!
They say "I have changed my mind" and as Monty Python accurately joked, "I will get a new one from the corner store tomorrow!"
He said, "If you are not one, if you have within more than one mind, how can you promise anything? YOU CAN NOT MAKE A PROMISE IF YOU ARE SPLIT!!"
ENERGY ENHANCEMENT TEACHES YOU HOW TO REMOVE ALL THESE PAINFUL PARTS OF THE SPLIT MIND WITHOUT ANY PAIN OR PROBLEM, JUST THROUGH MEDITATION AND THE PRESENCE OF YOUR TEACHERS, IN THE BUDDHAFIELD..
GURDJIEFF, Deep Energy Blockages AND ENERGY BLOCKAGES
PARACELSUS AND BLOCKAGES - CLICK HERE
GURDJIEFF AND BLOCKAGES - CLICK HERE
DAME ALEXANDRA DAVID NEEL - THOUGHT-FORMS IN TIBET - CLICK HERE
HUBBARD, SCIENTOLOGY AND BLOCKAGES
ENERGY ENHANCEMENT SOUL FUSION
ENERGY ENHANCEMENT BLOCKAGE REMOVAL
ENERGY ENHANCEMENT KARMA CLEARING PROCESS
ENERGY ENHANCEMENT MASTERY OF RELATIONSHIPS
BLOCKAGE ELIMINATION AND WORLD CHANGE - THE REMOVAL OF ENERGY BLOCKAGES ENTITIES AND IMPLANTS WITH ADVANCED ENERGY BLOCKAGE BUSTING TECHNIQUES
ENERGY BLOCKAGES, ENTITIES, IMPLANTS AND NAFS - WHAT ARE THEY, WHY ARE THEY FORMED, AND HOW TO REMOVE ENERGY BLOCKAGES AND IMPLANTS BY THE ENERGY ENHANCEMENT SEVEN STEP PROCESS OF ENERGY ENHANCEMENT LEVEL 2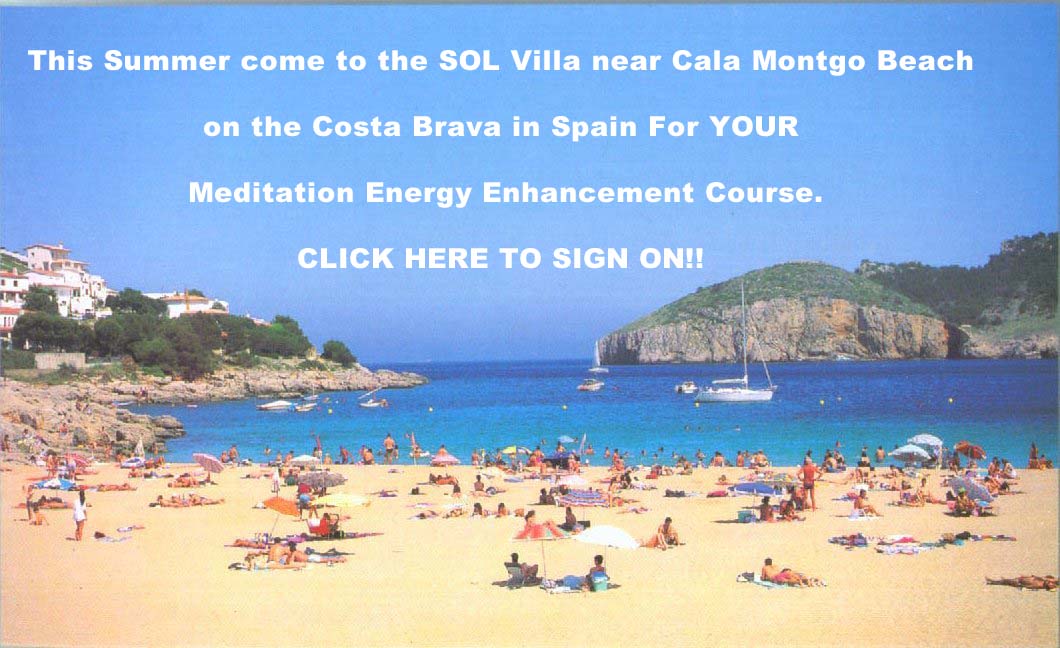 September start email us now!!
Energy Enhancement APPRENTICE LEVEL 3 Initiation 4

THE GROUNDING OF THE EMOTIONS

This Initiation shows how to Ground, to Drain all the negative energies from your negative emotions and thus remove all your emotional Energy Blockages.

1. ANGER

2. MANICISM, OVER THE TOPNESS

3. SEEKING, CRAVING ATTENTION

4. SADNESS AND DEPRESSION

5. FEAR

6. ENVY AND JEALOUSY

7. THE DESIRE TO HARM

8. HATRED

The Relationships of the Negative Emotions and the Strategies to Energy Blockages and Acupuncture.

Acupuncture is a healing modality which has been used for 4000 years. The Energy Channels of the body have been mapped for that time and scientifically, the points on the meridians have a much higher electrical resistance than the surrounding tissue. As yet, science has not been able to explain this but scientifically, empirically, the evidence exists!!

Acupuncture explains that health problems start with what are called energy blockages. These Energy Blockages exist at least 6 months before there is any disease!!

The Theory of Acupuncture Diagnosis, Five Element Traditional Chinese Medicine, says that each Energy Meridian in the human body corresponds to one of the 5 Elements, and each Energy Blockage also creates a Negative Emotion corresponding to the Element of the Meridian.

And not only that, Each negative emotion corresponds to negative Deep Energy Blockages which are those splits in the central stem personality corresponding to the selfish separative ego.

If you look at the 5 Elements in the diagram of the Shen and Ko (Kundalini) cycle, a circular diagram, you will see that the table below joins up, top and bottom.

Remove the Energy Blockages with the advanced techniques of Energy Enhancement and slowly even more of the selfish, competitive ego is removed releasing all the incredible potential of a normal human being, as the last blockage goes, enlightenment itself is sure to follow.

Finally, the Ancient Acupuncture Treatment to remove "The Seven Dragons and the Seven Internal Demons", which you can receive from any practitioner of Traditional Acupuncture, is a wonderful treatment to get rid of the simplest of the Energy Blockages, but Energy Enhancement Techniques are really needed to remove those blockages which are deeper and more intense.

REMOVE ALL NEGATIVE EMOTIONS AT THE LEVEL OF ENERGY WITHOUT GOING NEAR THE PAIN!!

| | | |
| --- | --- | --- |
| The Five Elements | Energy Channel or Meridian | Negative Emotion caused by the Energy Blockage |
| Wood meridians | Liver and Gall Bladder | Irritation and Anger |
| Fire Meridians | Heart, Triple Warmer, Pericardium and Small intestine | Manic |
| Earth Meridians | Stomach and Spleen | Needing to give Sympathy and Attention to support ego or Constantly Seeking Sympathy and Attention |
| Metal or Air Meridians | Lungs or Large Intestine | Depression and Sadness |
| Water Meridians | Kidney and Bladder | Fear |
Add to Onlywire

Del.icio.us

Digg

Reddit

Technorati
ENERGY ENHANCEMENT
The Energy Enhancement Level 3 Sub-Personality Integration Process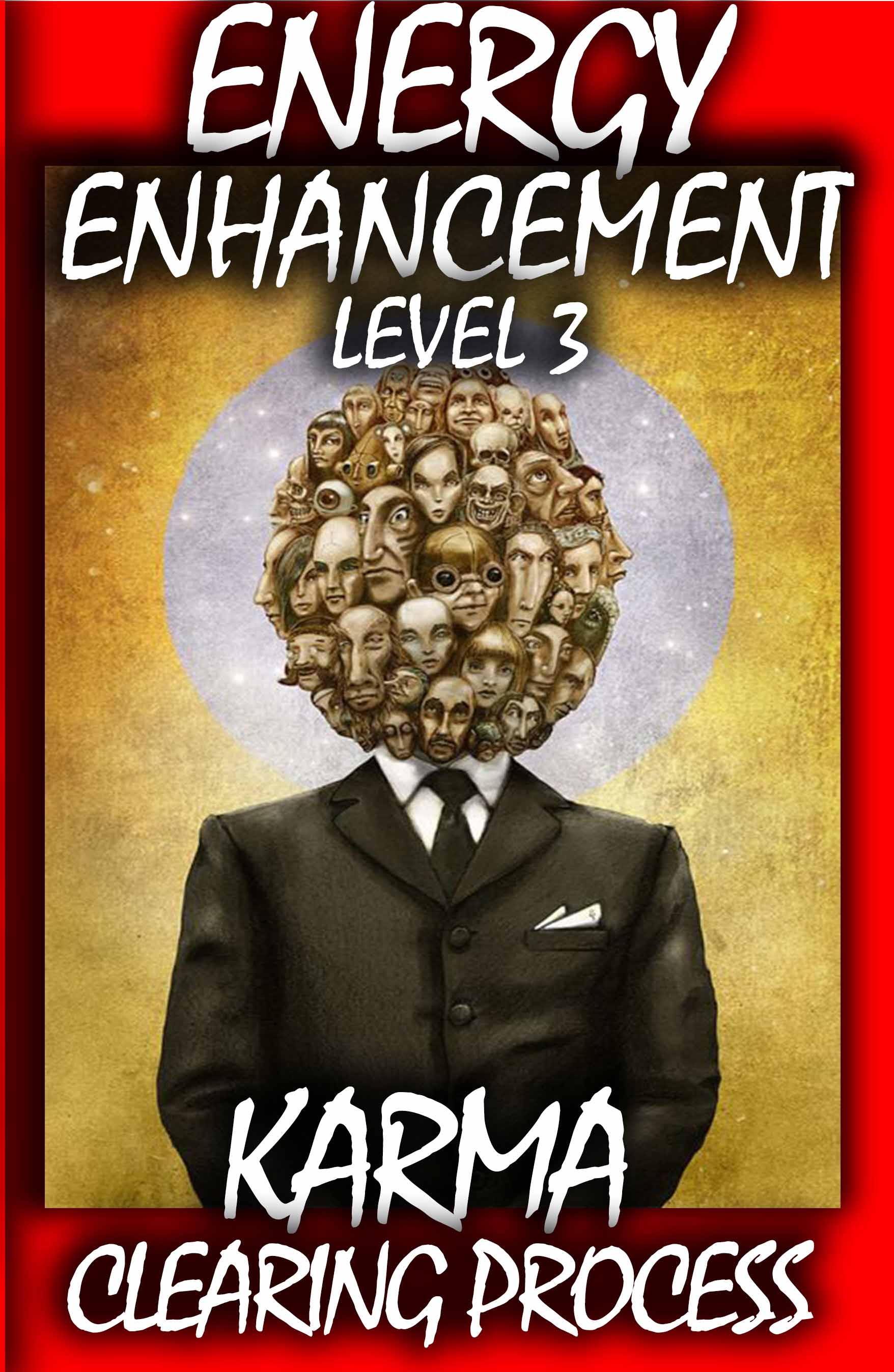 An introduction into Sub-Personalities and the healing of them through Energy Enhancement Techniques.




Sub-personalities are essentially cut off from the energies of the Soul and they are cut off from the energies of the Higher Chakras. This causes them to act immorally, psychopathically, to gain attention and

vampirise the spiritual energies of others

.


Only with Energy Enhancement Meditational techniques can these Sub-Personalities be healed of all their trauma and integrated back into the soul. Their lessons and talents can be absorbed by the mind and then used morally in a good way, rather than psychopathically as previously.

The topic of Sub-Personalities is not emphasized or discussed as extensively on any other meditation Course. Energy Enhancement deals with these directly by helping you to understand the following:


1. The nature of how and why these are formed:

Trauma -

Sub-personalities are Soul-Splits. They are living parts of the soul which have been split off from the soul by trauma, injustice or disappointment. Starved from the Energy of the Infinite Soul they thus act psychopathically to gain attention and vampirise energy from others. When integrated, they are talents used on a higher level. The trauma that surrounds these Soul-Splits is referred to as Negative Karmic Mass (NKM).




2. The criteria in which they operate, how to spot them in yourself and others: Strategies -All sub-personalities use the strategies of the poor me, the violator or the black star in order to gain attention energy. As we see ourselves acting illogically, as we are told by our friends - in my case Swami Satchidanand told me about many of my Subpersonalities - of our illogicality.

3. The Solution to this normalized-soul-split-epidemic. One that saves you lot of time and possible therapy expenses - Energy Enhancement Meditation Techniques - Level 3 – Karma Clearing Process and more. Giving us the tools to heal the trauma of the sub-personalities and re-integrate these split off parts of ourselves back into our self, our Soul, thus healing the sub-personality and its bad behaviour.



It is important to note that Energy Enhancement is an actual solution, not a suppressant or a coping method. There are many therapies, healings and courses that offer that. However this unique course is literally putting the reins back in your hands. Step by step. By transmuting the root of the cause. Then teaching you how to power up and stay connected to Infinite Higher Energy.

To begin with let's explore the concepts of

Integration, wholeness, soul retrieval, Gestalt etc.

All of these are terms used to describe the metaphysical, spiritual and psychological bringing together of 'parts' back into a larger scheme. The Mystical path of Soul Authentication. This process is what leads to a very important concept within Energy Enhancement Meditation;



Soul-Fusion
To Become a Soul-Infused Personality
Enlightenment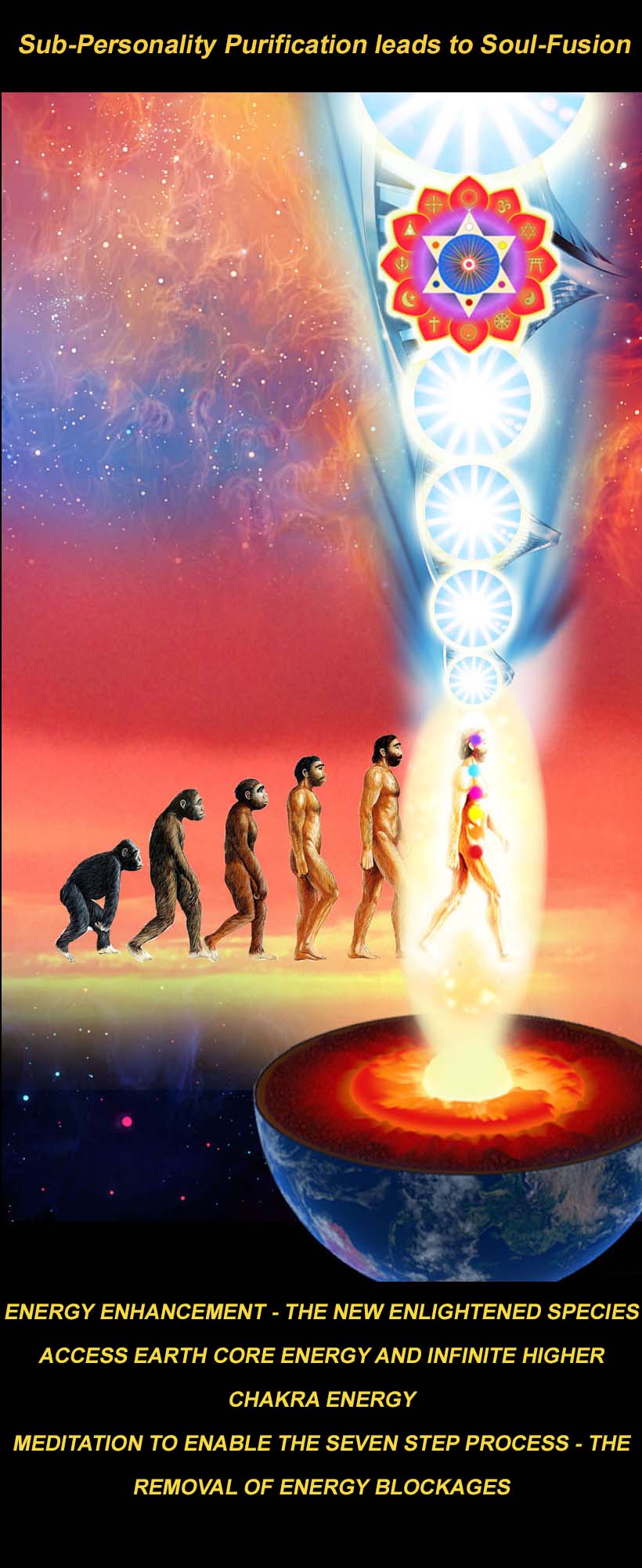 Whereby you begin to infuse the light of the True Self –

The Chakras above the Head – The Soul

- in all the dark places and all that which you think you are. Bringing back all the Sub-personalities, the living parts of the soul which have been split off from the soul by trauma or injustice.

The Chakras Above sahasrara chakra: The most subtle of the chakras lie above the crown chakra at the top of the head, the higher the Chakra the more powerful it is, the more functionality it has, the higher its frequency. As we exist within an Antahkarana tower of energy which stretches from Earth to Heaven, it is really good to be able to talk ...

The Chakras above the head are: The Soul Chakra, The Monad Chakra, The Logos Chakra through various suns, angels and avatars; through an infinity of Chakras to the Highest Energy in the centre of ...

energy enhancement antahkarana directory - the antahkarana is the real golden rod and central pillar of the alchemists

- it is the psychic construction which shows how humanity connects with the astral plane, the

chakras above the head

and with god - it is that which must be blocked in order to control humanity

Psychic Protection - Swami Satchidanand giving an Energy Enhancement Meditation Talk about Psychic Protections www.energyenhancement.org "For those who believe in Enlightenment and understand the ...


Because whatever we may think we are, our existence is a mystery based upon a simple truth of Love and light. Everything that acts as a separate part and not in alignment with this Truth is a

blockage

. Therefore with this purpose towards integration of all of our many sub-personalities back into the soul, as each of us rise up to the task of

Soul-Fusion

then we become more authentic and we identify our

True Selves!



These 'parts' otherwise known as Soul-splits, Soul-Fragments, and Inner Children are referred to as

Sub-Personalities

within

Energy Enhancement.

They all act psychopathically to gain attention in various ways.



This is a sensitive subject, because of the nature in which Sub-personalities are formed.

They don't want to go!


Let it go! Let it gooo! Isn't as easy as the song suggests for many of us. Therefore much compassion, understanding, patience and acceptance is needed for yourself as well as others.

Because we are all in the similar position of having to deal with our Sub-personalities. Many are striving to be and do the best they can.

Interestingly enough, few are inclined be free of the control of the Sub-Personalities only a handful of people find this appealing, even less people actually take on the work of such a task. Because it takes a lot of conscious effort and commitment to face yourself, to look deeply into all that you are.

This is because previously techniques were just not effective enough to affect these grave disorders which cause all the moral and destructive ills of humanity.

Psychology and Jung can only point out the sub-personality, archetype, problem. Psychology and Jung have no effective techniques to deal with the sub-personality, archetype, problem.


Only a handful of people have in the past found this work of removing sub-personalities through the work of spiritual masters like Ramana Maharshi and Gurdjieff.

Gurdieff in particular was very unsubtle and direct about exposing and pointing out these Sub-Personalities. He would do so at dinner parties "a toast to the idiots" was the term used to point out the Sub-personalities of his students.

GURDJIEFF AND ENERGY BLOCKAGES Actually, the acts are the mechanical acts of hypnotized people. And that, Gurdjieff declares, is the simple reason why the world goes from one disaster to another:


Ramana Maharshi used to emanate energy from his heart which would bring people to tears. Releasing trauma, thus enabling the Sub-personality to reintegrate.

Ramana Maharshi said the Energy Blockages he had taken from his mother when she died in order to make her enlightened he had not been able to remove, thus the cancer..


The way of Energy Enhancement Meditation is to guide you through a process of releasing the Trauma-formed Negative Karmic Mass – NKM, that surrounds all of your Sub-Personalities. At the same time connecting you to Higher and Higher Energy.
Swami Satchidanand the course founder of Energy Enhancement also emits an energy, otherwise known as the Buddhafield. It works to remove all that does not serve your Souls purpose – Sub-Personalities and blockages.


It is beneficial for everyone to authenticate themselves by removing all blockages in this way. Not just a handful. However few are curious enough to see for themselves the workings of Sub-Personalities. If they did however they would reap many benefits. The more you in-fuse the Soul the more fulfilling your life becomes. Because you become more of what you were meant to be. That's a good thing!

Energy Enhancement is a Meditational course that addresses the process of Soul-Fusion like no other therapy or healing does. It gives individuals the tools to directly and effectively heal a Sub-Personality and integrate it back into the Soul. It has been well known through-out time about the split nature of individuals. There have been many different approaches and practices towards healing the fragmented soul.


"There can ONLY be ONE"

The mind is divided into a multitude of Sub-Personalities. As we remove the Sub-Personalities, eventually there Will only be ONE Personality left – that is the Soul Infused Personality. Therefore there can only be ONE.


"Every kingdom divided against itself is brought to desolation, and every city or house divided against itself will not stand" - Matthew 12:22-28

Meaning this these Sub-Personalities break you down and divide you, whereas the Soul-Fusion of Energy Enhancement teaches you how to heal those Sub-personalities and integrate them back into your Soul.

The Soul-Infused Personality is called Enlightenment!



Becoming a strength in ONE rather than a stumbling block amongst many – And many they are. Each one of these Sub-Personalities is unconsciously operating through the channels of your experience. Using them selfishly to gain energy. These channels are neutral aspects of the universal energies. Teaching tools of the Soul. They can be used for good or bad. They are talents!

They are the symbolic White Horses on Arjuna's Golden Chariot guided by Krishna who is symbolic of The Soul. The Horses are the senses, the channels through which we experience the world. These Horses are taken over by Sub-personalities and blockages.

When you are Soul-Infused, operating together as ONE unit, you just KNOW what the right thing is.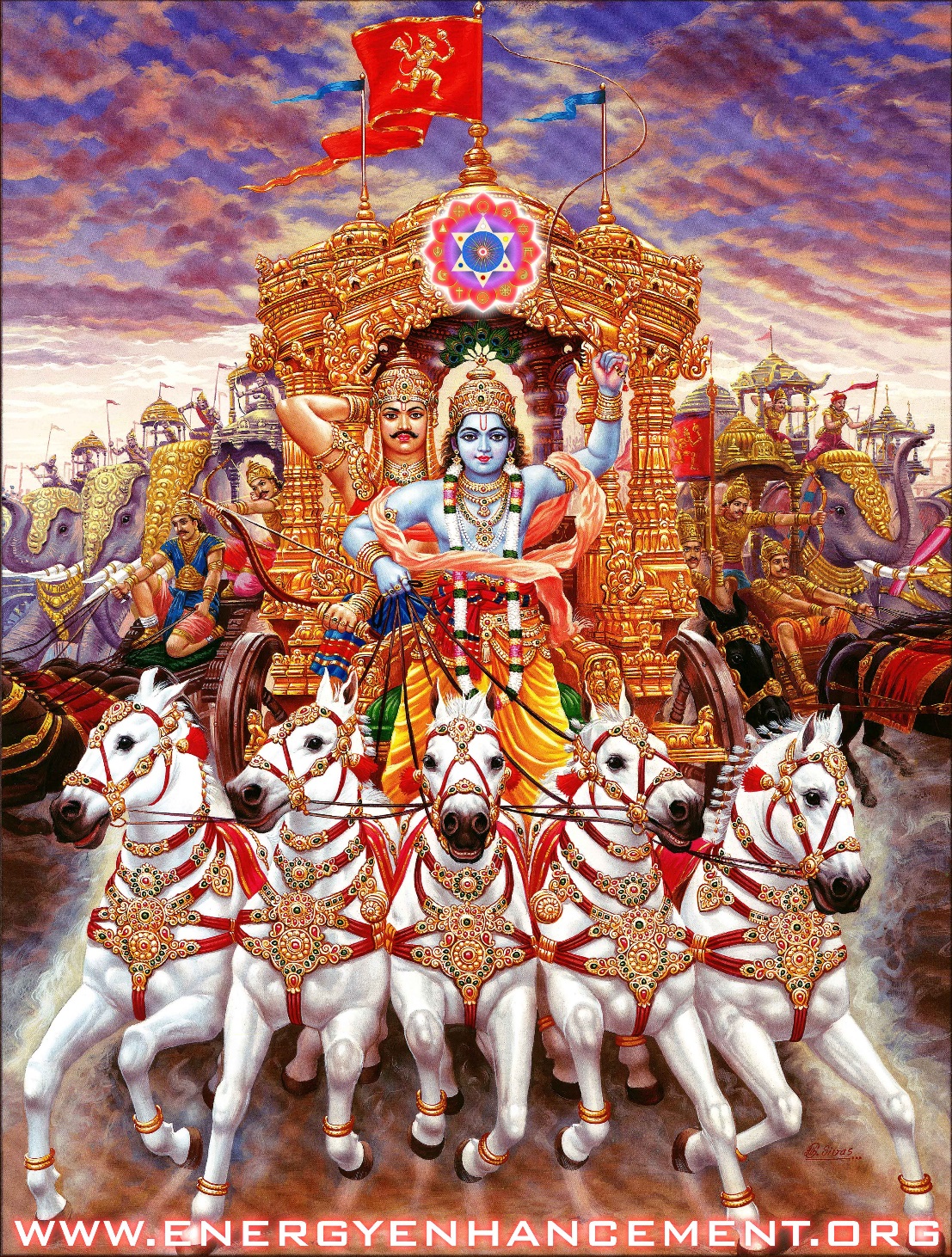 Before that however it may not be so clear. Sub-Personalities are in charge of your chariot, evilly and strategically creating situations whereby energy is vampirised from others, gained for selfish reasons consciously or unconsciously.

All tact and strategy can be used to consciously do the right thing. With the knowledge and wisdom taught on the Energy Enhancement course it is possible see how and what strategies these Sub-Personalities are using to gain energy.


Strategies and Tri-Strategies By learning what these entail exactly, you can begin identify where this may be playing out in your life. Eric Berne's book The Games People Play exposes these Strategies as he describes all the different games played in order to gain attention and energy.

Energy Enhancement has taken this onto a spiritual Level. Exposing how far these games extend.

The main three Strategies that Sub-Personalities use are:





The Poor Me:

Uses situations in order to gain sympathy from others. Many Sub-Personalities are behind illnesses. They don't care about you or how much they destroy you, just so long as they get energy. When this is healed it could be used by the Soul to reach out to people about the pain and suffering of others. Charities use this in order gain peoples help.



The Violator:

Uses aggression in either one of its various forms to again power, revenge, energy and domination etc. over others. When this is healed the energy of anger can be used as tool. Sometimes it necessary to express a little anger to make a point. There's a difference when you are in control and not a Sub-Personality that doesn't care about the destruction it may cause.


The Black Star:

Uses situations to direct attention towards itself. Demanding admiration, defamation of others, competitiveness, comparativeness, creating dramas etc. They want to be the best and number one but no-one else.
When this is healed, then it won't just be all about you and your greatness. It will be the boosting, celebrating and recognition of the greatness of all those around you.



Collectively they are known as the Tri-Strategies.

It is possible for a Sub-Personality to switch from one strategy to the next. i.e. From victim (Poor Me) to Violator.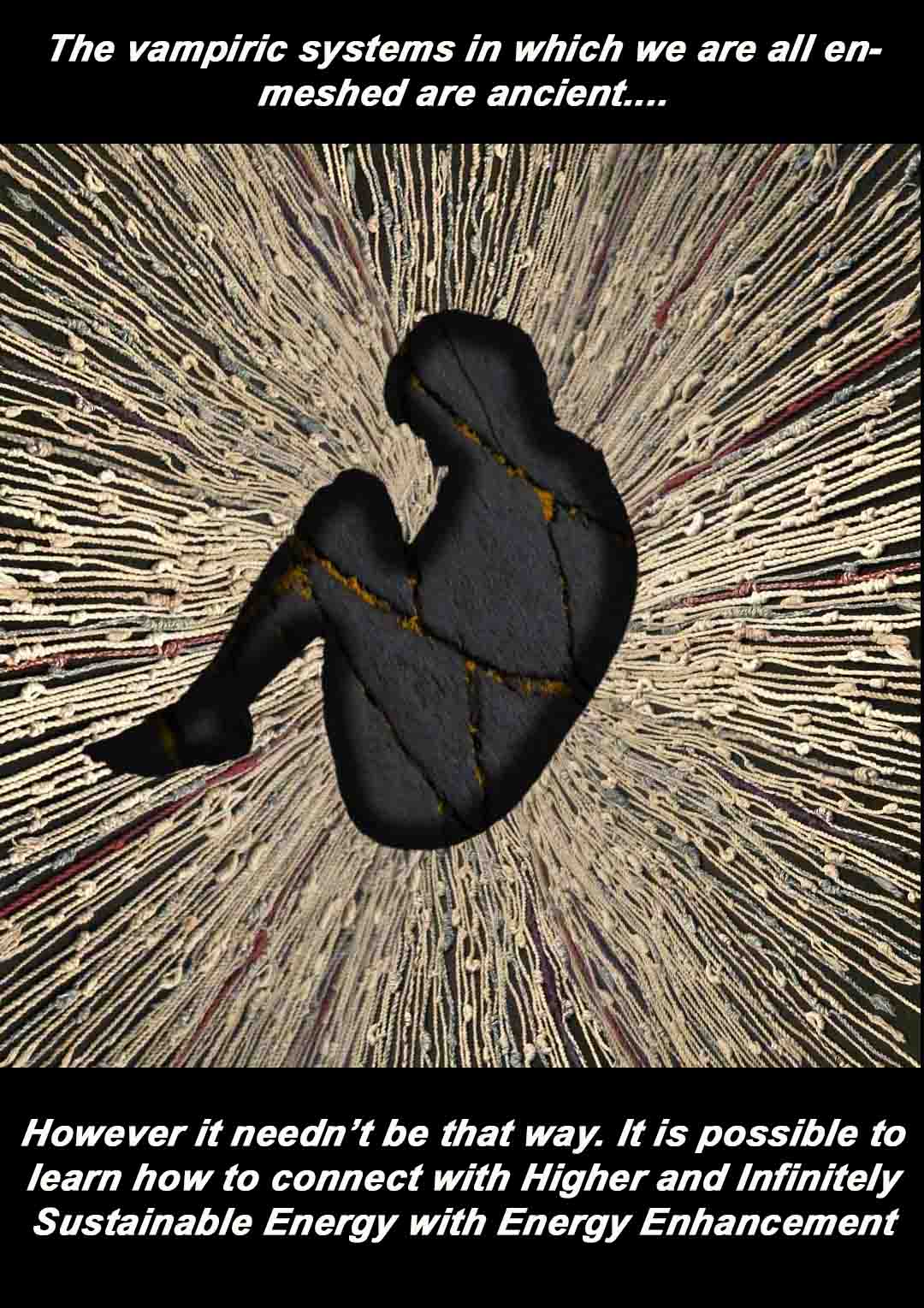 Having understood this, most importantly is the Key to overcoming all of these with a spiritual meditative solution.

Because everything is based within the spiritual in its subtlest form. It is here where one can move what seems like mountains within the physical, mental and emotional experience.

In

Energy Enhancement Level Two

you are taught how use

The Seven Step Process.

It enables you to remove and integrate any Energy Blockage to psychically build up your energy. To see and Ground all the trauma that is surrounding a Sub-Personality. Trauma which is otherwise known as Trauma-formed Negative Karmic Mass (NKM).

This Negative Karmic Mass keeps the Sub-Personality separated from your soul, by doing so it destroys relationships, causes pain, illness, problems, depression and negativity etc.



Seeing and Understanding The Vampiric Network



All these Sub-Personalities operate in a Vampiric manner. The energy continues to feed back through a network created for that very purpose. It is not natural but it is the normality of the majority. Had it not been for the extensive effort of a few Enlightened and Angelic Souls working to wake us up and give us a helping hand, we would all be none the wiser. Enmeshed within these networks where energy is taken from loved ones and all those around and vice versa.

Not many people know at all about connecting to

Higher Chakras

that connect to

God Infinity Energy.

Therefore they continue through life, vamping and being vamped. The energy gained through this way is never for the lasting fulfillment of the Soul.

These Subs move energy away from the Infinite Soul, the True Self, towards the continuation of these Vampiric patterns.

Within

Energy Enhancement Level three

you are taught on how

not

to take energy from others and vice versa. How to connect

Higher

instead and take your Energy from the Infinite Energy of the Chakras above the Head.

These vampiric systems in which we are all enmeshed are ancient. They have been around for thousands of years. Masked by the accepted so-called normality. Even though many of these Sub-Personalities are unconsciously operating, the origins of these were consciously created.
(This is a subject that can be explored further)



However it needn't be that way. It is possible to learn how to connect with Higher and Infinitely Sustainable Energy. Energy Enhancement offers the meditation techniques to change those perverted patterns.



What is perversion? - "The alteration of something from its original course, meaning, or state to a distortion or corruption of what was first intended"



You are intended to be a Wholesome, Abundant, Healthy, Vital, Beautiful, Wise, Fulfilled, Positively Creative and Enriched Soul.



The process of realigning yourself means that each of these Sub-personalities gets healed.

Each time you do so you get more REAL, AUTHENTIC and NATURAL. Embracing and moving towards this clarifying method is the most unique and fulfilling path. Because this is being true to

Who You Really Are.





Moreover, the healing techniques of the 7 Step Process of Energy Enhancement heals the entire structure within which the Sub-Personality operated. Therefore you not only help yourself, you help others who are also connected to that structure. Very often those other people are friends and family members too. Like positive ripples spreading out all the way to infinity.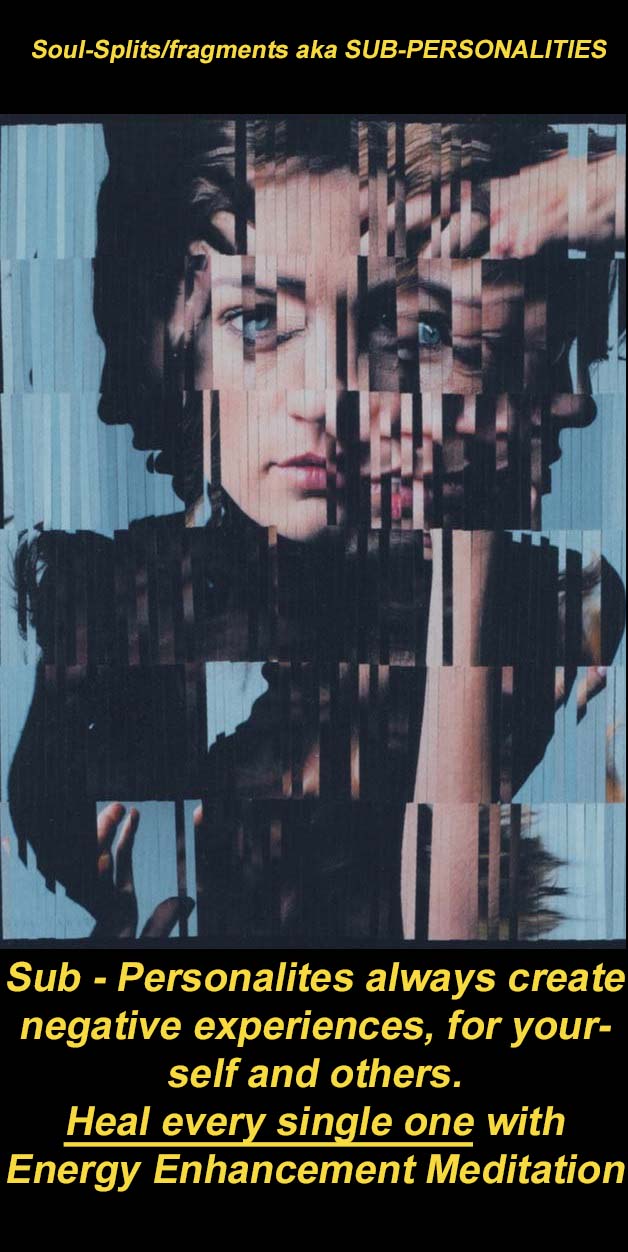 Energy Enhancement Meditation techniques are a Real Solution.
Taking into consideration the individual and the world society. It's a rare opportunity to learn how these Sub-personalities affect you personally as well as healing them.

It is also an opportunity to increase your awareness of how others have similar problems. You see strategies at work before your very eyes. It's like lifting a veil that has pervaded your consciousness for a long, long, time.

So here's the thing about soul-splits/fragments aka Sub-Personalities. Knowing that they exist is a start. Understanding that we have many and this is not healthy takes some getting used to.

However you can come to terms with this when you can see how these sub-Personalities operate within your unique personal experience. Sometimes in subtle and other times in more prominent ways. On a basic level they always create negative experiences, for yourself or others.

On more complex levels they can operate within the sub-conscious. These are more difficult to identify. To makes matters even more interesting they often have access to your Psychic Spiritual Energy – more than you would be consciously aware of.

They can use intellect astutely and manipulate emotions to gain advantage. A lot can be said about the nature of Sub-personalities because they can utilize any aspect of your spiritual, physical, mental, emotional vehicles. At the end of this article are some examples of some experiences.

These Sub-Personalities have been around for as long as can be imagined. They could've been formed from anyone of your past-lives as well as this current life.

Collectively the Sub-Personalities make up your Ego. If you are able to accept that the word ego is being used here to describe aspects that are separated from the Whole. Then you can begin to see the need for integration. As the more you break down the Lump-Sum the more you become WHOLES-SOME.

Energy Enhancement helps to break down this immensely layered task. It lays out a strategic method that brings about healing from the get go!


It is essential that all Trauma and Pain – Negative Karmic Mass must be transmuted back into its natural non-resistive state of wholeness. The effective methods used within Energy Enhancement are referred to as 'Grounding' tools –The Energy Enhancement Course Seven Step Process to Remove Energy Blockages.

Energy in its resistive state it is what we call an Energy Blockage. A Sub-Personality is exactly that – An Energy Blockage.

As you start to remove the resistant Energy Blockages and Sub Personalities you get further connected to Higher Chakras outside of the body.

Once you have connected with these Higher Chakra energies outside of the body, you start to work with Spiritual Alchemy. Healing yourself from a Higher Level.


It is important to understand that as you start to identify and heal Sub-Personalities, that the qualities and talents they were using are not lost, but purified and reintegrated into your Energy Body.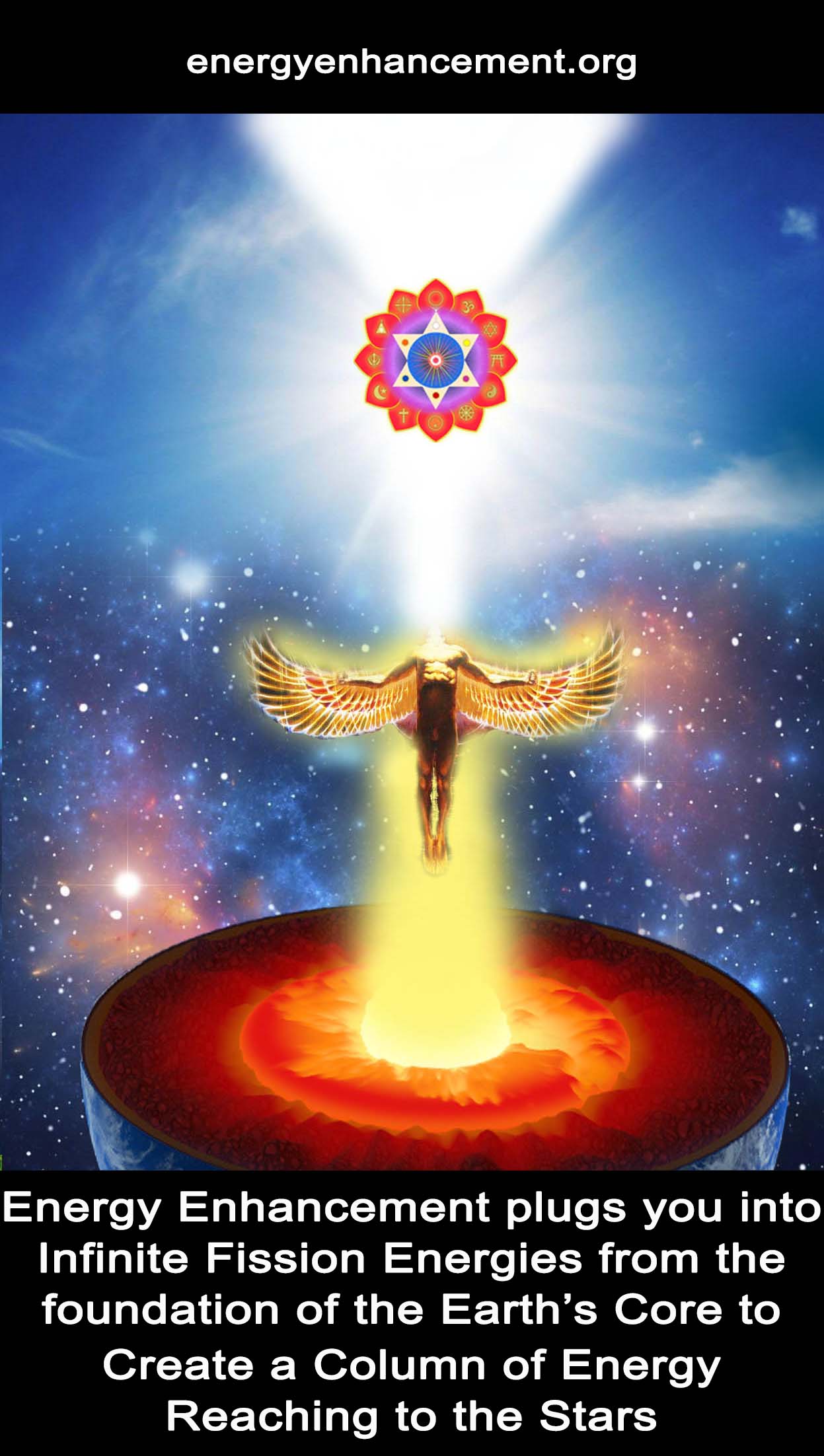 Once you have done that, they'll be in-fused with The Soul and Higher Energy. Becoming an asset to your Evolution. A talent which the Soul can use at its discretion. Unlike THE SUBPERSONALITY before, being used to diffract the light and power of The Soul.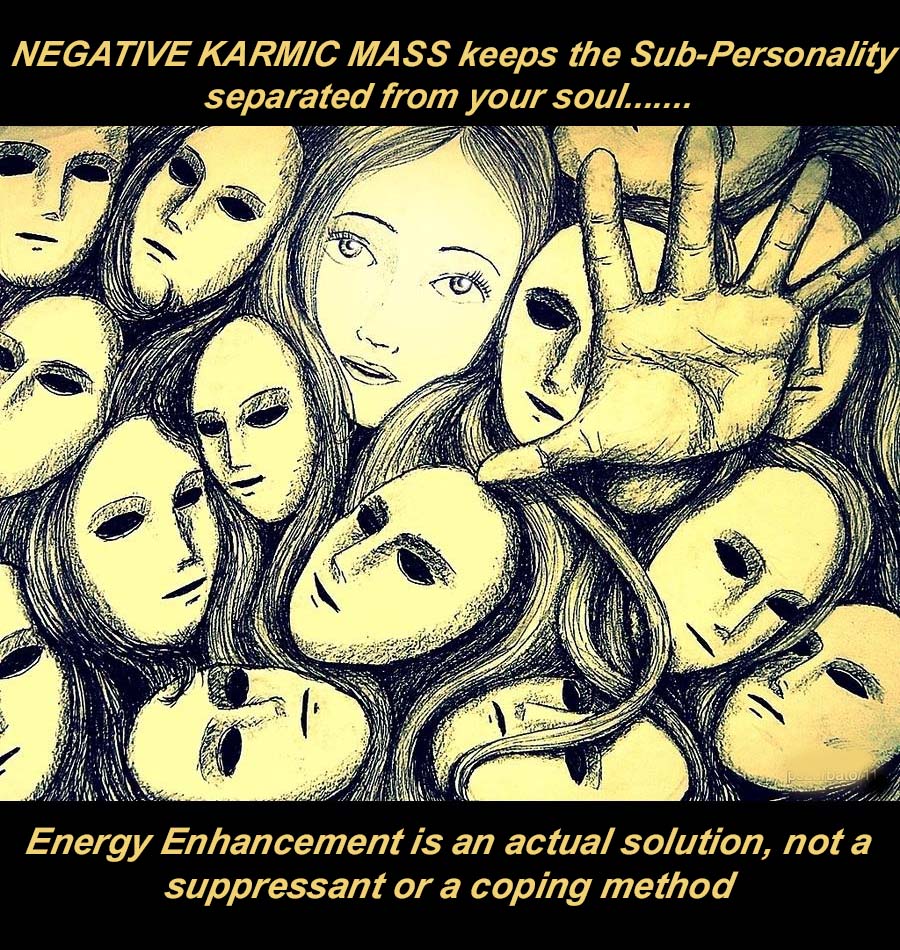 Energy that is drained and scattered out is wiry and weak but channeled together in a stream of current – it is ILLUMINATING.



This all sounds good and well, so why aren't more people on to it?



Quite possibly it is because there are no techniques anywhere which can remove Energy Blockages like the sub-personalities in any psychology or school or University. All they do is talk about them.

Only Energy Enhancement Meditation can REMOVE sub-personalities!!

The Soul has been holding onto to these Sub-Personalities for many, many, years, traveling through lifetimes. There is almost always

the resistance

to let go of them. These Sub-Personalities are teaching tools. Slowly but surely they'll reveal that over time they were not worth holding onto.

However there is no need to wait and suffer for these teachings to come to fruition.



You can consciously participate and speed up this process. Once you start to engage with this liberating process, the energy of your Soul will become more BEAUTIFUL, BIGGER and STRONGER.



It's always a delicate situation with these Sub-Personalities. This is because they have been formed from experiences that could range to anything from disappointment to very traumatic.

They are formed from situations where we learnt something about life. Something which imprinted our soul deeply. However not permanently. As all the Negative Karmic Mass is grounded and cleared away then the spilt can return back to The Soul or Higher. Wisdom often comes from this.

So now you get an idea of what Energy Enhancement is aiming to do for all of humanity. Starting with the few brave and curious early birds!



You have nothing to lose but Your Subpersonalities and the entirety of your Soul to Gain!





Testimonies; Experiences of Grounding Sub-Personalities.


"I found that I had an inner child - Satchidanand told me about it - that reacted towards other people in a vengeful way. So if I had been hurt by them or felt they were being unfair this would then trigger ways to get even.

Usually verbally or being defiant in some way or cutting off from them in order to punish them. I would think about ways in which I could show the other person up in order to teach them a lesson. This was a pointless waste of time. Totally irrational it was as the other person probably didn't even mean what they did or said. Even if they did, I still did like the idea of wasting energy of perpetuating negative situations.

When I applied the 7 step technique I could see that when I was a little girl I would find ways to take revenge on my mother for times she did me wrong. I would squish her lipsticks and I would say hurtful things and not talk to her in order to show her I was cross with her.

I could see this pattern of a little girl not being able to express herself was continuing to affect my relationships in general. More than anything it would make me feel bad for upsetting others. For causing negative repercussions in situations that could've been resolved more quickly. I could see that this was using up my energy in the most destructive way.

After removing the sub-personality, grounding this by using the Energy Enhancement seven step process and integrating it back into the soul, I found that I could communicate my thoughts and feelings better and also not take energy from others in the form of attention seeking reactions.

I felt more aware of the impact I have on others around me. More clear in my responses. What I appreciate most about the healing of inner children sub-personalities is the understanding that comes after I've sent the spilt up to into the higher chakras, the Soul. My spiritual intelligence increases somehow. It so nice to be able to resolve these little and big personal issues privately and effectively"





"My inner children and the blockages supporting them were resistant to getting healed. The comments they made to being healed were "ground us and you'll be lonely" and "you'll lose power or die if you don't let us keep in control".

But I feel I know better and so now I realize I must be in charge, because these inner children are psychopaths and crazy because they're not soul connected. Cut off from the genius juice."





"During the integration time I see the game I was playing, and others were playing on me. To me it felt I stepped into the area it was occupying and at the same time I saw the lesson learnt, and the update, the mental modification and connect to why I was using that strategy on others, and why they were using it on me to vampirise their energy. It usually resolves with, you don't need a strategy to get energy. Just meditate and connect to the infinite energy of the higher chakras."





"I had an interesting moment with a girl at work. After clearing my karma... I coincidently received a holiday for a week and in this week cleared as many inner children as possible using the Energy Enhancement Level 3 videos. I removed so many in a quick amount of time that people were not used to it. The usual exchange of energy in conversation I had with this girl who used a certain strategy no longer worked... I didn't play along any longer, unlike Frodo and Bilbo with Gollum in LOTR, because I had deleted the game from my personal existence. Because I understood it and had integrated it, she stood there looking into me deep for a reaction but I no longer let this vampire in. I had cleared it a few days earlier.... so she looked for it in someone else and then actually changed to a different game."




"Energy Enhancement Level 3 taught me the various ways a vampire comes to you, your house, and uses a strategy to gain a response, to let him into your house. The idea of not letting the vampire in. Don't accept a poor me story, don't let it into your life."




"My experience of a Sub-Personality Inner Child that liked to 'out-do' everyone. It was within me and my sister. They are energetic and can move over miles very quickly, constantly making sure they're the one gaining most energy. I think I happened to mention something in conversation to my mother that was quite impressive, and I noticed it shifted energy onto me, attention onto me, and then during our conversation my mum received a text from my sister about something more impressive.
"I hope this shows they're intellectual and dependent on making sure they're getting the bigger load of energy. They can travel miles very fast. I guess the news, twitter and Facebook are now checkpoints for celebrities to make sure they're 'out-star-ing' the others. Like cats fighting over food. Vamps on blood or energy."





"These Soul-Splits are inner children, sub-personalities who are now cut off from the energy of the soul (which hopefully recharges using meditation) and so they starve for energy and so seek it from other souls. They knock at other's people souls with the 'poor me' strategy for example, and if someone invites that into their life, they'll drain them with that strategy, that life game purely for energetic thievery."






"So far with emails, text or videos Satchi feeds only what the soul needs. E.g. when I retrieve a missing soul part, which is a rewarding experience as your energy takes a big step up. Usually I find a soul part is pinned down by a false belief (flowing against the will of God) and is pinned down by these external BMs who connect to the sub-personality blockage within me with psychic cords, holding it in place, taking energy from it and thus from me. So Satchi's wisdom helps me glue my soul part back to me with logic. So humpty dumpty (soul) after breaking could have used the EE techniques to put himself back together again."







Today I was grounding a blockage that Satchidanand pointed out to me as he does constantly with all our subpersonalities.
A Sub-Personality that resists, rebels and revolts. I call it MY fuck off! Subpersonality.
During meditation I saw this Sub-Personality was formed in past lifetimes and then confirmed in early childhood against my mother who had greater life experience than me, the child who resisted everything she said.

This particular blockage made it difficult to see when someone was genuinely trying to help me.

I was irrational, on overdrive, not liking to be told what to do by anyone. Blindly resisting for the sake of it and not for any good sense!

As I sat meditating and grounding it I saw the scenes in my life. When I was a little girl, I was using strategies to gain attention from my mother.

As I started to use the Energy Enhancement Seven Step Process to send light from my Third Eye to these scenes and the inner child to heal and send her up I was shown more.

I needed to forgive myself for being the way I was. I was also guided to heal other Sub-Personalities too. I was shown to heal the people that triggered them and held and supported my sub-personalities in place by energetic cords, vampirising my sub-personality as a battery to give them energy as well. Healing by Sending them love and light.

So I understood yes these inner children are irrational but they are often connected and held in place and vampirised by other people's blockages.

When grounding my Sub I needed to also ground the blockage within the other person to totally remove the sub-personality .

The wisdom I gained was Instead of complaining, psychically ground the demons and blockages within others. Also that being in alignment with God means not resisting that Divine Energy. So I was very happy to be grounding this blockage.
FOOTNOTES
ENERGY BLOCKAGES AND TRANSPERSONAL PSYCHOLOGY, Transactional Analysis, Eric Berne, Freud, Scripts and Energy Blockages. Scripts and Energy Enhancement Satchidanand
Transactional Analysis, Eric Berne, Freud, Scripts and Energy Blockages. Scripts and Energy Enhancement Satchidanand
http://www.energyenhancement.org/Transactional-Analysis-Scripts-Energy-Blockages/ADDICT-transactional-analysis-Life-scripts-games-people-play-energy-blockages-meditation-course-India.htm

http://www.energyenhancement.org/Transactional-Analysis-Scripts-Energy-Blockages/DEFAULTER-transactional-analysis-Life-scripts-games-energy-blockages-meditation-course-India.htm

http://www.energyenhancement.org/Transactional-Analysis-Scripts-Energy-Blockages/KICK-ME-transactional-analysis-Life-scripts-games-Poor-Me-energy-blockages-meditation-course.htm

http://www.energyenhancement.org/Transactional-Analysis-Scripts-Energy-Blockages/SEE-WHAT-YOU-MADE-ME-DO-transactional-analysis-Life-scripts-games-Poor-Me-energy-blockages-meditation-course.htm
PSYCHOLOGY AND JUNG
Jung believed that the human psyche was composed of three components: the ego, the personal unconscious, and the collective unconscious.According to Jung, the ego represents the conscious mind while the personal unconscious contains memories including those that have been suppressed.
"The energy techniques given in Energy Enhancement have never been explained to me in Aikido (even Ki Aikido), Yoga or Ashtanga Yoga or on any meditation course that I have been on like Transcendental Meditation, and have only been partly taught to me previously by Jung, Taoist Master Mantak Chia and on Tantra Courses.
Analytical Psychology is the name given to the psychological-therapeutic system founded and developed by the Swiss psychiatrist Carl Gustav Jung (1875-1961). Carl Jung was the son of a pastor in the Swiss Reformed Church, and many of his relatives were ministers too.
http://www.energyenhancement.org/THE-TRAUMA-MODEL-AN-ENERGY-ENHANCEMENT-REVIEW-OF-trauma-psychosis-and-schizophrenia.htm
Sub-personalities are Soul-Splits. They are living parts of the soul which have been split off from the soul by trauma, injustice or disappointment. Starved from the Energy of the Infinite Soul they thus act psychopathically to gain attention and vampirise energy from others. When integrated, they are talents used on a higher level. The trauma that surrounds these Soul-Splits is referred to as
http://www.energyenhancement.org/Trauma-Formed-Negative-Karmic-Mass.htm
ENERGY BLOCKAGES
energy blockages, entities, implant control blockages and implant vampire blockages and nafs - what are they, why are they formed, and how to remove energy blockages and implants by the energy enhancement seven step process of energy enhancement level 2 and 3
the energy enhancement gurdjieff and energy blockages gurdjieff was the first spiritual master who talked of the removal of the energy blockage kundabuffer, of the reciprocal maintenance of energy which is the same technique as the kundalini kriyas of energy enhancement and its removal of war and the increase of immortality, of conscious ...
energy blockages, entities, implant control blockages and implant vampire blockages and nafs - what are they, why are they formed, and how to remove energy blockages and implants by the energy enhancement seven step process of energy enhancement level 2 and 3
THE SEVEN STEP PROCESS TO REMOVE ENERGY BLOCKAGES
energy blockages, entities, implant control blockages and implant vampire blockages and nafs - what are they, why are they formed, and how to remove energy blockages and implants by the energy enhancement seven step process of energy enhancement level 2 and 3
Stopping the vampiric drainage and energetic support of the blockage through the use of Energy Enhancement Psychic Protection which can even help in removing the blockage is a necessary preliminary to the Seven Step Process of Energy Enhancement Level Two - Remove Energy Blockages.
Enlightenment 7/9 Meditation and the Total Removal of Trauma and Stress - Satchidanand, in the seventhth talk in this Sequence talks about HOW MEDITATION TOTALLY REMOVES Trauma AND Negativity - Negative Karmic Mass is a very dense negative energy, caused by trauma - https://www.youtube.com/watch?v=8bjQJx1hxHA
THE POOR ME, THE VIOLATOR AND THE SELFISH COMPETITIVE STAR
The criteria in which they operate, how to spot them in yourself and others: Strategies -All sub-personalities use the strategies of the poor me, the violator or the black star in order to gain attention energy. As we see ourselves acting illogically, as we are told by Satchidanand of our illogicality.
THE POOR ME, THE VIOLATOR AND THE SELFISH COMPETITIVE STAR. With all of these vampire strategies they say, "I changed my mind" and, as Monty Python accurately joked, - I will get a new one from the corner store tomorrow!"
These Hurt Inner Children flow in and out of your consciousness and it is these split personalities which use the Strategies like the Violator, the Poor Me and the Selfish Competitive Star in order to get the attention and the Love of everyone around them.
Which use the Strategies of the Poor Me, The Violator, The Selfish Competitive Star, The Aloof, The Interrogator, The Don Juan or the Vamp, The Pleaser, Blamer, Critic, Tyrant and Last but not least, the Self Destructor!