OSHO
ZEN
I CELEBRATE MYSELF: GOD IS NOW WHERE, LIFE IS NOW HERE
Chapter 2: Ringing bells in your heart
Question 3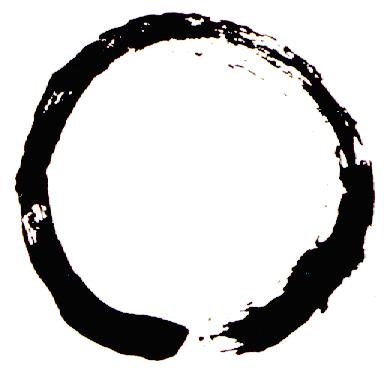 Energy Enhancement Enlightened Texts Zen I Celebrate Myself
Question 3
The third question:
THROUGH MY OWN RECENT ENCOUNTER WITH DEATH, I CAME ACROSS MANY STORIES OF PEOPLE FROM DIVERSE CULTURES AND OF DIFFERENT RELIGIOUS BACKGROUNDS, WHO TEMPORARILY LEFT THEIR BODIES AND APPEARED TO OBSERVERS TO BE DEAD. THEY REPORTED SEEING A "BEING OF LIGHT," WHICH WAS TOTALLY LOVING AND COMPASSIONATE.
COULD THIS "BEING OF LIGHT" BE THE BASIS ON WHICH THE CONCEPT OF GOD HAS BEEN CREATED?
No, not at all. This experience is authentic. It happens sometimes to people who have almost died -- not completely, but almost. They see a luminous being. It is their own being, it is not God. In meditation you will encounter the same luminous being without dying.
Meditation is a kind of death. You are separated from the body, you are separated from the mind -- that's what death does. You are separated from the body, you are separated from the mind. Suddenly you become aware of a luminous being, which you think is separate from you because you have never seen such an experience before. If you have been a meditator, you would have recognized -- "This is me."
You are a light, luminous body inside this body -- a flame, an eternal flame of light. But those who have almost died and come back to life, because they don't have any experience of meditation, they think they have seen something, a luminous being. They remember it vaguely, faintly, a faraway echo, but they remember it. They have seen something luminous. Naturally they cannot conceive that they have seen themselves.
God is not based on the experience of people who were almost dead and have come back again to life. But meditation knows exactly what has been happening to these people -- they have encountered themselves. But because the encounter was for the first time, and so quick ... just like a flash it came and went away, and they were back to life. Naturally they think they have seen some object, some person standing there with a radiant, luminous body, because they have known only objects in their lives. They have never known the subject.
A meditator will not commit such a mistake. A meditator will recognize immediately -- whether alive or dead -- that he is the luminous eternal light.
The sutra:
OUR BELOVED MASTER,
WHEN DAITEN FIRST CAME TO SEKITO, THE MASTER ASKED HIM, "WHAT IS YOUR NO-MIND?"
DAITEN REPLIED, "THE ONE WHO SPEAKS IS IT."
AT THIS, SEKITO SHOUTED "KWATZ!" -- AND LEFT.
Daiten is not yet enlightened, but he must have been a great scholar. He has read in the scriptures that the no-mind is the one from where all that is original comes out. When a buddha speaks, he is not speaking borrowed words. His speaking is coming from no-mind. No-mind is flowing in his words, hence the beauty.
The same ordinary words on the lips of a buddha certainly become magical, alive. Very ordinary words suddenly take a totally different flavor, a new fragrance. They start being poetic. They have around them a certain aura. That's why the words of a buddha start ringing bells in your heart.
He is not speaking strange words. You know those words, you use those words. But when a buddha speaks those same words, because they are coming from no-mind, they carry some space around them that makes the awakened one's words so authoritative. The awakened one is not authoritative. He does not command you, he does not give quotations from the scriptures to support as an evidence. He is his own authority.
I have been telling stories, and people who don't understand me have sometimes written, "Your stories go on changing. Sometimes you say something, sometimes your story completely changes ..." They are only listening to the mere words, not to me. They are blind people, they cannot see that my story is a response to the people to whom I am talking. In the present moment it takes a new shape, a new meaning, a new dimension.
My stories go on changing because life goes on changing. What can I do about it? Sometimes it is spring and there are flowers all over, and sometimes it is not spring and the trees are standing naked without any leaves. What can I do? Life goes on changing. My stories are not dead, they are as alive as I am alive. They are coming from a living source.
And they have told me -- great scholars and professors, linguists, those belonging to different religions -- "I like your story but it is not in the scriptures at all." I said, "Then you should put it in. Your scripture is not growing, it is dead. If you like the story, if you felt there was some meaning, then put it in your scripture."
Buddha is not the end of the world. There are going to be buddhas after Gautam Buddha. There will be buddhas after me, after you, and certainly they are going to continuously improve. It is not an effort, it is a spontaneous phenomenon.
When I start the story I don't know what shape it is going to take. I am as much surprised as you are -- "My God! This story is not the story I have heard before." But what can I do? It is not my mind. Mind has a memory system, so it goes on repeating the same gramophone record, and gets stuck at the same point each time. If it is an ancient gramophone record, the needle goes on stopping at the same place. You start again; again it will stop at the same place.
Once I was participating as a student in an inter-university competition for eloquence. I was the first one to speak, and the second person came from the Sanskrit University of Varanasi. It is devoted completely to Sanskrit scriptures and language. But the student must have been feeling a little inferior to the other students who came from different universities, because in the Sanskrit University they don't teach English. So he must have crammed one statement in English of Bertrand Russell, just to make an impression.
But he was nervous. As he started, after three or four lines, he said, "Bertrand Russell has said ..." -- in English -- and then he stopped. His mind went blank. I was just sitting by his side because he was the second person to speak. The whole auditorium was full of students and professors, and there was a great silence when he stopped. I thought I should help him, so I told him, "Repeat again."
And when you have crammed something, you can repeat it only from the very beginning. So he said, "Sisters and brothers ..." So the whole audience started laughing. He again repeated those three or four sentences and came to the point, "Bertrand Russell has said ..." -- and a fullpoint.
I said, "Repeat!" Finding no way out, he again started, "Brothers and sisters ..."
And it was such a joy -- for ten minutes it continued. I would say, "Repeat," and finding no way out ... and I was the only help. Everybody was laughing. And he would say, "Sisters and brothers ..." -- and finished! Everybody was waiting for these three sentences, "Bertrand Russell has said ..." -- fullpoint.
After ten minutes, the chairman, the vice-chancellor of the university, himself was laughing, and he told the boy, "Just sit down. Don't be worried, everything is okay. Just sit down" -- he was perspiring. And the chancellor said to me, "You should not have done this."
I said, "I was simply helping him. I never thought that he was a gramophone record. I thought some time he may slip ahead -- `Bertrand Russell has said ...' But he proved to be a gramophone record, broken. It was not my fault. And anyway, he gave such a joyous evening. Even if you give him the first prize, I am ready, because he has given so much joy, nobody can give."
Now scientists have found that your memory system functions exactly like the gramophone record. They have opened the brain for other reasons, but somehow they found that if they put an electrode on the memory point in your brain, you start saying something. And if they take the electrode away, you stop and your brain automatically reverses. Again when they put the electrode back, you start from "Brothers and sisters" -- again the same. Take the electrode off, and you stop.
They have discovered that the mind has an automatic reverse system -- once you have stopped, it goes back to its original place. You touch that spot again and the person starts saying the same thing. There is no reason why he is speaking -- nobody has asked anything. But he is helpless -- the memory starts repeating like a record.
Daiten must have been a scholar. He has quoted this sentence, not from his own experience but from scriptures.
What is he saying? When Sekito asked him, "WHAT IS YOUR NO-MIND?"
DAITEN REPLIED, "THE ONE WHO SPEAKS IS IT." One who speaks originally. If one speaks only that which is borrowed, it is from the mind. But if one speaks originally, spontaneously, then it is coming from the space called no-mind. But he forgot the word `originally'. That happens to scholars; it cannot happen to a buddha. Whatever is coming, is coming from the very source. But when you are repeating a scripture which is not your experience, there is going to be some difficulty.
If he had said, "The one who speaks spontaneously -- that is the place of no-mind ..." He has forgotten that one word `original', and perhaps it was not written in the scripture itself, because no buddha has written a single word. All scriptures have been compiled by their disciples, sometimes after the death. Sometimes hundreds of years have passed and then disciples of disciples ... generations have passed.
The four gospels of Jesus are recorded after his death, and not immediately, three hundred years afterwards. Now nobody was a witness; all the witnesses were dead. And these gospels were recorded by people who had not seen Jesus. They had not even seen Jerusalem. Now biblical research scholars have found that even the geography that they have mentioned in the four gospels is wrong. These people have never been to Israel. They have heard from others, who have heard from others, who have heard from others.
That's why I have spoken on Thomas's gospel which was written in India. He was a direct disciple of Jesus, but his gospel is not included in the Holy Bible. It was discovered just thirty years ago, but it is the most beautiful because at least Thomas was a witness. And it has tremendous beauty because it is not only that he was a witness to Jesus, here in India he went through a transformation.
He meditated, he practiced yoga, he lived like a sannyasin and moved from monastery to monastery. Buddha's air was still there. Buddha was gone five hundred years before that, but his fragrance was still alive. So in his gospel there is a certain authority which is lacking in the four gospels of the Bible. First he was a witness, he had heard Jesus, and secondly he himself had experienced the truth. The combination of both, gives a greater authority to the fifth gospel of Thomas than The Holy Bible.
Thomas is the only man in the whole world whose body has not deteriorated. His body is still in a church in Goa. Every year at Christmas time, his body is brought out of the church and his coffin is opened for any observer, for any scientist, for any researcher. Nobody has been able to figure out why it looks so fresh, as if he had died just now. There seems to have been no device used. It is not kept in a freezing temperature, it is in a hot country, but even the skin does not look as if it is dead. He looks so fresh. I have been to see the body.
Jesus' miracles may have been a myth, but this man really managed a miracle. After two thousand years he is the only person around the world whose body looks as if it has died just now -- or perhaps he is fast asleep. No smell, and if it can remain for two thousand years; there is no problem for it to remain forever. Care has to be taken that nobody disturbs it.
There have been efforts to disturb it by Hindus, by Mohammedans, by people who are not Christians, because it is a great argument in favor of Christianity. But the man Thomas was not a Christian, he never knew about Christianity. He came just after Jesus was crucified. He left Jerusalem for the simple reason that Jesus must have told his close friends -- and Thomas was one of those who was very close to him -- about India, and about the universities of Nalanda and Takshashila, and about meditation.
So now that Jesus was crucified, he saw there was no point in being there, and he left. He came by ship, so he landed in South India. But he traveled all over India, and met all kinds of mystics who were deeply rooted in meditation. His body is a proof that he must have followed a certain method which was known to the Tibetan lamas, to the Ladakh people.
They used to use a certain method of meditation when the meditator was dying ... at the last moment, a certain process called Bardo. It was nothing but a post-hypnotic suggestion. When a man is dying, he is in a very vulnerable state. And if he has been a meditator, then he is perfectly awake. Death is coming, but he is perfectly awake. He can be hypnotized and told, "When you leave your body, the body will remain intact as it is ..." You have to continue repeating so that it enters, not only into his mind, it enters even into his bones, into his marrow, into his blood.
Bardo is a very intensive hypnosis, and it is also possible to give directions for the future to the soul that is leaving the body. Both can be done. The body can be preserved by post-hypnotic suggestion. But you cannot do it if the man has died. Then there is nobody to listen to the post-hypnotic suggestion. The man has to be alive, just on the verge of death. You give him the post-hypnotic suggestion: "Your body will remain intact, will remain intact ... you go on." And if he is a meditator, even the bones, the blood, the body starts listening. The soul will leave but the body will remain completely as the soul has left it. This was one way that Bardo was used for the body.
And there was a second way. You can give suggestions to the leaving soul as to what kind of womb will be good -- "Choose rightly. Don't be accidental." Millions of people are making love, and millions of people are dying. So those souls are roaming around, finding a couple who is making love. This is accidental. Because they die unconsciously, they unconsciously grope in the darkness, and whoever comes close by, just by chance they enter into that womb.
Bardo prevents the accidental. It gives the soul a right direction: "You need a certain kind of womb, so don't be in a hurry. You have been a meditator, and you have to find a mother, a father, who will allow you to meditate -- not only allow you to meditate but who will help you to meditate, who are themselves meditators. So don't be in a hurry! Choose a couple."
Sometimes the man of meditation takes time to find the right womb; ordinary persons immediately enter into the womb. Bardo gives two kinds of possibilities: the body can be kept, and the soul can be given a sense of direction where to go. But this is possible only if the man has been deeply into meditation, has been practicing meditation for a long time, and was capable of remaining conscious when death comes, because death is the greatest operation.
Nature has managed it so that nobody should die consciously, just as a surgeon will not be ready to operate on you if you are conscious. First he will give you chloroform or something that makes you unconscious. Then he can operate on you because you don't know what is happening. You are so deeply asleep that things can be removed from your body, bones can be cut, replaced, anything can be done.
Death is the greatest operation, because the whole seventy years' attachment to the body has to be broken. Nature has managed -- this is the wisdom of nature, the intelligence of nature -- that a person who is not capable of detachment with the body, who does not know that "I am not the body," should be made unconscious. Otherwise he will be passing through tremendous anguish and anxiety.
So it is natural wisdom, but it is not applicable to the meditator. The meditator can afford to die consciously without any pain, without any anguish, without any anxiety.
DAITEN REPLIED, "THE ONE WHO SPEAKS IS IT."
AT THIS, SEKITO SHOUTED, "KWATZ!" -- AND LEFT.
This shout says to Daiten, "Shut up! It is not you, it is borrowed. I can see the deadness of your statement." Shouting "Kwatz!" is saying "Shut up!" And then he left immediately, because there was no point in wasting time with this man, he was just a dead scholar.
TEN DAYS LATER, DAITEN AGAIN CAME TO SEKITO AND ASKED, "THE LAST ANSWER I SAID TO YOU WAS NOT NO-MIND."
He realized. He was sincere, at least, honest.
First he had tried to deceive Sekito -- you cannot deceive a master, that is impossible. He looks through and through you. He knows from where the answer is coming: from the mind or from the no-mind. It is so clear to a master from where the answer is coming. Any answer from the mind -- "Kwatz! Shut up!"
He must have thought about it: "Why did the master behave in such a hard way? And I was a stranger, a new person. Certainly there must be some reason why he behaved without any compassion. I must be wrong." And then in ten days' meditation he understood, "What I said was only a repetition of scriptures." So he came back.
TEN DAYS LATER, DAITEN AGAIN CAME TO SEKITO AND ASKED, "THE LAST ANSWER I SAID TO YOU WAS NOT NO-MIND. WHAT IS NO-MIND? Please tell me. I don't know."
An authentic seeker begins with "I don't know, because all that I know is not mine. It does matter. I may have much knowledge, but as far as I am concerned, I don't know." This acceptance is the beginning of the search. If you know already, there is no need to search, there is no need to seek.
SEKITO SAID, "WITHOUT RAISING EYEBROWS OR MOVING EYEBALLS, BRING YOUR NO-MIND HERE."
Strange, but masters are strange people. They have their own ways of pushing you into the unknown territory of your own being.
SEKITO SAID, "WITHOUT RAISING EYEBROWS OR MOVING EYEBALLS, BRING YOUR NO-MIND HERE."
DAITEN SAID, "THERE IS NO NO-MIND TO BE BROUGHT. In the first place, I don't know what no-mind is. In the second place, if it is no-mind how can you bring it? It is not a thing. It is not even a thought, it is pure awareness. It cannot be brought here as an object for your observation."
SEKITO SAID, "BASICALLY, NO-MIND IS." You cannot bring it -- I can understand. It is not a thing, it is not a thought, it is only pure isness, thisness, suchness.
"BASICALLY, NO-MIND IS. WHY DO YOU SAY NO-MIND IS NOT?" It is the only isness in existence. Because you cannot bring it, you think, "It is not. That's why I cannot bring it." You cannot bring it because no-mind is the whole universe. How can you bring it? It is already here.
This very moment it is here, as it was in front of Sekito.
"WHY DO YOU SAY NO-MIND IS NOT? THAT IS THE WRONG STATEMENT." Just say I don't know. Say no-mind is not a thing, not a thought, hence it cannot be brought. But don't say no-mind is not. No-mind only is -- pure is.
AT THIS, DAITEN WAS GREATLY ENLIGHTENED -- hearing this statement, that all that is, is no-mind. Isness and no-mind are two names of the same thing. This presence of life in the trees, in the stones, in people, in birds ... this vast isness, this presence is no-mind. You don't have to bring it here, it is already here. You cannot take it anywhere else.
As far as time is concerned, it is now.
As far as space is concerned, it is here.
If you are silent, you will immediately become aware of it.
This statement made such a deep penetration into Daiten, he was greatly enlightened.
An authentic seeker, sincere seeker, who does not hide himself behind false knowledge, borrowed knowledge, who does not pretend that he knows without knowing, if he accepts "I don't know" -- he is already very close to the truth. He has accepted his innocence now there is no barrier. No God, no scripture, no knowledge -- he is just as close as one can be to no-mind. A little push by the master, a little statement, and he will be drowned into existence. That drowning into existence is enlightenment. Disappearing into existence is enlightenment.
I have always loved one story from China ....
The emperor of China was a great painter. At his seventy-fifth birthday, he was feeling old, and perhaps the day was not far away when he would have to leave the body. So he arranged a great competition before he would leave the body: a competition for painting throughout China.
First, in every state there would be a competition, and one painting would be chosen. Then the final would be in the capital, and the emperor would choose which was the greatest painting. He himself was a competitor. He had painted a beautiful painting.
All the painters came from all over China. They all brought their great canvases that they had done. Only one man came without any painting, just paint and a brush -- strange fellow!
The emperor asked, "Where is the painting?"
He said, "I don't like old things. I will paint freshly here and now. You have to give me a room, because I don't paint on canvas, I paint on the walls. Give me the biggest room in your palace and don't disturb me. And keep a guard so that nobody disturbs me. I don't know how long it will take, because it is going to be a spontaneous thing. I don't know what I am going to paint. I am just going to paint out of spontaneity, whatever happens, however long it takes."
The king said, "I am getting old, that's why I have arranged this competition. You have to be quick and fast."
He said, "No. I don't know. It may be quick. Tomorrow morning I may inform you that the painting is complete, or it may take longer. I cannot promise."
No man of understanding can ever promise anybody, because who knows about the next moment? All promising is in ignorance.
The king said, "You are a difficult person, but I can see in your eyes, and I can see in your face -- perhaps you will be the greatest painter." So he gave him the biggest room in the palace -- and there were many big rooms -- with a plain wall so he could paint, and he closed the doors.
The painter said, "Nobody should enter, not even you, until the painting is complete. I will come out for food or anything I need." And he kept a curtain also so that even the guards could not have a look inside at what was happening behind the curtain.
It took three years for him, and the king was saying, "What are you doing? I may never be able to see your painting, I may die!"
The painter said, "It does not matter. If you die you die. If you are alive you will be able to see it. But I cannot do anything in a hurry."
The emperor had to wait.
Four years passed and the painter came out one morning and said to the emperor, "The painting is complete. You are welcome."
Such curiosity had arisen in the emperor's mind. For four years, he was thinking, "What is that guy painting?" He himself was a painter. It did not take four years for one painting. And when he came the emperor immediately followed him. They went behind the curtain.
The painting was just unbelievable; it looked so real. He had painted a huge forest, so green, lush green, almost three-dimensional. And a small path was going -- you could see the path was going and going ... and then it disappeared into the thickness of the jungle.
And the emperor said, "Where does this path go?"
The painter said, "Let us ... Come with me. We can walk and see where the path goes, because without experience you will not know where it goes."
The story is, both went into the path -- the guards were watching -- and as the path turned around, they both turned around and since then nothing has been heard.
This story -- in a painting you cannot enter -- is a symbolic story. It says you can enter in the isness of things. The painter has made the painting so alive that branches were moving in the wind. The path was no ordinary path, and the symbolic meaning is: if you cannot enter into a painting, the painting is not worth calling a painting. But entering does not mean physical entry. Entering means you get lost completely: you are no more, only the painting is.
That's how you enter into meditation -- you are no more. You come across a tremendous isness; everything disappears, you disappear, yet that isness remains. That experience of isness is enlightenment. This story simply gives a symbolic representation of enlightenment.
A painter is not worth the salt if he himself cannot disappear into his own painting. Picasso is reported to have said, "When I am painting, I am no more, only the painting is."
Nijinsky has said many times in his life -- because he was asked again and again -- "When I am dancing I am no more. As long as I am, the dance is superficial. When only dancing remains and I am no more, then it has a tremendous quality." It was observed by scientists, and they could see the tremendous quality. Whenever he forgot himself completely in dancing he used to jump higher than gravitation allows. Scientists were simply at a loss how to figure it out, because that much of a jump was not possible.
And even more miraculous was his coming back .... Gravitation pulls everything so fast. You see every night -- you think stars are falling. All around the earth six thousand stars fall every day on the earth. They are not stars, stars are very big, a thousand times, a million times bigger than the earth. If one star falls, we are finished. Those are not stars, those are small stones which have been left hanging in space.
When the moon separated from the earth -- once it was part of the earth ... You have all these great oceans, the great Indian Ocean, and the Pacific, and the Atlantic. All these oceans are created because the mud and the stones and everything from these places fell out, because the earth was liquid -- in the beginning it was liquid. The moon is just the combination of that whole lot that has fallen out of the earth. But it created great oceans -- the Pacific is five miles deep.
But when such great lumps fell out, many small pieces also fell out. Those small pieces are just floating in space, millions of pieces of stone of different sizes. The earth's gravitation pulls these stones downwards, and at the point where the atmosphere begins, it is two hundred miles deep. Around the earth there is a thickness of two hundred miles of atmosphere, because up to that point there is air. Beyond that there is no air; it is pure space, even air is not existent. Sometimes those small stones -- and there are a few big stones also ...
The stone in the Mohammedans' holy place that they worship, Kaaba, is also one of the stones that has fallen from outer space, but it is a very huge stone. In every museum you can find stones which have reached to the earth.
But what happens when they enter the earth's atmosphere by chance? Gravitation pulls them so fast that the friction with the air makes them turn into a fiery stone, a fire. That is why you can see them up to a point, and then suddenly they disappear. If the stone was small, then it would come to a certain point and it would be burned out. The force of gravitation is such that only very big stones can come up to the earth, otherwise they disappear in the air somewhere.
Nijinsky's coming back was absolutely against gravitation. He came just as a feather comes slowly -- so slow was his movement coming back. Both the things were against gravitation: first his jump, and then his coming like a feather as if he had no weight; gravitation cannot work on it.
And he was asked about it again and again. He said, "I have tried, but whenever I try, it does not happen so I cannot say anything about it. When I am not, when I get completely disappointed and forget all about it, that one day suddenly it happens. When I am not trying to do it, it happens. I am not, only the dance is. When I am not, only the dance is." Nijinsky perhaps was the greatest dancer in the world.
But this is the misfortune -- that these people were born in the West. They had no idea that they were so close to no-mind. They needed a master just to give them a little push. Nijinsky would have been a Gautam Buddha, and Picasso would have been a Gautam Buddha. They have come so close. But the West has no idea how to go ahead, how to go into the painting.
Just move on on the road and get lost. That will be your great experience -- when you are lost. When you are no more, only existence is.
And this existence gives you such bliss, such ecstasy, such eternity, that you are bound to feel a tremendous sacredness, a great reverence for life and this vast universe which has given birth to you.
One day it will allow you to disappear again into the oceanic consciousness. This entering into the oceanic consciousness is enlightenment.
Shiki wrote:
THE MOON RISES --
LEAF UPON LEAF UPON LEAF
FLUTTERS DOWN.
He must be sitting under a tree, and it must be the time for fall.
"The moon rises ..." -- he is watching the moon rising.
Zen has many ways of meditation -- watch the moon rising. The emphasis is on watching, not on the moon. Watch the sun rising. The emphasis is on watching, what I am calling witnessing to make it more clear -- witness the sun is rising. And witness "leaf upon leaf upon leaf flutters down" -- and you are just a witness.
On one side the sun is rising, on the other side, "leaf upon leaf upon leaf flutters down." And between these two you are just a mirror, no judgment.
He is not saying that the sunrise is beautiful, and he is not saying that the leaf upon leaf upon leaf are creating beautiful music in the air. No, he is not making any judgment. He is simply describing what he has been witnessing, just like a mirror, showing you the sun is rising, and leaf upon leaf upon leaf is fluttering down. He is just a watcher.
This is the whole secret of Zen.
Next: Chapter 2: Ringing bells in your heart, Question 4
Energy Enhancement Enlightened Texts Zen I Celebrate Myself
Chapter 2:
Osho - Talks on Zen: I Celebrate Myself: God Is No Where, Life Is Now Here, Chapter 2: Ringing bells in your heart, WHEN DAITEN FIRST CAME TO SEKITO, THE MASTER ASKED HIM, 'WHAT IS YOUR NO-MIND?' DAITEN REPLIED, 'THE ONE WHO SPEAKS IS IT' at energyenhancement.org
Osho - Talks on Zen: I Celebrate Myself: God Is No Where, Life Is Now Here, Chapter 2: Ringing bells in your heart, Question 1, TO US, ARE THE WORDS `GOD' AND `NO-MIND' SYNONYMOUS? at energyenhancement.org
Osho - Talks on Zen: I Celebrate Myself: God Is No Where, Life Is Now Here, Chapter 2: Ringing bells in your heart, Question 2, NIETZSCHE MADE THE OBSERVATION THAT WHEN 'ORDINARY PEOPLE' ARE IN AN UNPLEASANT SITUATION, 'THEY ALWAYS SEEK TO GET OUT OF IT WITH THE SMALLEST EXPENDITURE OF INTELLIGENCE.' IS GOD SIMPLY THE FIRST AND LAST RESORT OF A RETARDED HUMANITY? at energyenhancement.org
Osho - Talks on Zen: I Celebrate Myself: God Is No Where, Life Is Now Here, Chapter 2: Ringing bells in your heart, Question 3, THROUGH MY OWN RECENT ENCOUNTER WITH DEATH, I CAME ACROSS MANY STORIES OF PEOPLE FROM DIVERSE CULTURES AND OF DIFFERENT RELIGIOUS BACKGROUNDS, WHO TEMPORARILY LEFT THEIR BODIES AND APPEARED TO OBSERVERS TO BE DEAD. THEY REPORTED SEEING A 'BEING OF LIGHT,' WHICH WAS TOTALLY LOVING AND COMPASSIONATE at energyenhancement.org
Osho - Talks on Zen: I Celebrate Myself: God Is No Where, Life Is Now Here, Chapter 2: Ringing bells in your heart, Question 4, ST. BERNARD WROTE: 'WHO IS GOD? I CAN THINK OF NO BETTER ANSWER THAN: HE WHO IS.' ECKHART STATED: 'THOU MUST LOVE GOD AS NOT-GOD, NOT-SPIRIT, NOT-PERSON, NOT-IMAGE, BUT AS HE IS -- A SHEER, PURE, ABSOLUTE ONE, SUNDERED FROM ALL TWONESS AND IN WHOM WE MUST ETERNALLY SINK FROM NOTHINGNESS TO NOTHINGNESS' at energyenhancement.org