OSHO
ZEN
THE MIRACLE
Chapter 4: This harvest moon
Question 1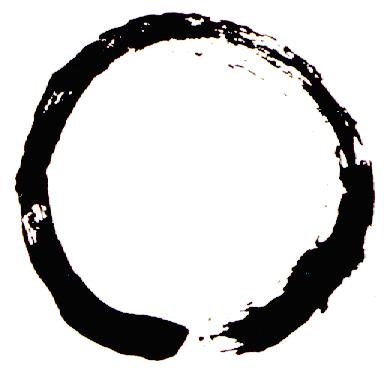 Energy Enhancement Enlightened Texts Zen The Miracle
Question 1
Maneesha has asked:
OUR BELOVED MASTER,
WHAT IS IT ABOUT MAN TODAY THAT HE IS NOT ONLY LACKING IN THE SIMPLICITY AND INNOCENCE OF THE PEOPLE WE HEAR ABOUT IN THESE ZEN DISCOURSES, BUT THAT HE IS SO WARY OF COMMITMENT?
IT IS AS IF WE ARE AFRAID TO HAVE ALL OUR EGGS IN ONE BASKET; OR ARE OBSESSED WITH EXPERIENCING SIMPLY EVERYTHING THAT IS AVAILABLE. SO WE END UP HAVING TASTED EVERYTHING AND NOT BEING NOURISHED BY ANYTHING.
Maneesha, as far as man's inner pilgrimage is concerned, time is not a consideration. In every age, in every time, the same was the problem -- and the same was the solution. We are not in any way encountering something new. It is the same old sleep, the same old unconsciousness, the same old mind full of thoughts which does not allow us to move beyond it.
Nothing has changed as far as discovering the buddha is concerned. It is not relative to time or to space. Any time, in any space, it is available. And the hindrances are the same: your mind weaving thoughts day and night, dreaming, imagining, hallucinating. You are caught up in this hole, so badly entangled that it seems difficult to get out of it. But the way is simple -- you don't have to get out of it. You simply don't cling to it, and it will drop on its own accord.
That's what I call meditation. You simply stand aloof and just see the mind disappearing, like a cloud on a faraway horizon, leaving the sky clean and pure. And in that state arises your consciousness in its full glory, in its full celebration.
It is not without any reason that I want you to end up your meditation every day with celebration, with rejoicing. Slowly slowly, as meditation becomes deeper, your celebration will have more splendor, it will become more majestic, more miraculous.
Before we enter into our daily meditation, just to wake up the sleeping and snoring buddhas...
The third world war is just starting, and after two thousand years Jesus Christ arrives, unannounced, in New York. He has come to give a speech to the United Nations Assembly.
It is late and he is tired after his journey. He looks around for a hotel, but finds that none of them has a room. Finally, in a little back street, Jesus sees a sign which reads, "The Camel and Cow Inn -- Vacancy."
He ties his donkey to a lamppost, goes inside, and walks up to the receptionist. Putting his hand in his pocket, Jesus pulls out some old, rusty nails and throws them on the desk.
"Excuse me," he asks, "can you put me up for the night?"
Chester Cheese walks into the American Express Bank. "I want to open a goddamn current account," snarls Chester.
"I beg your pardon, sir?" replies Mabel, the teller.
"Listen, damn it," repeats Chester. "I said I want to open a goddamn current account."
"I am sorry, sir," says Mabel. "But we don't tolerate language like that in this bank."
Then she leaves the window, walks over to the bank manager and whispers in his ear. The two of them return to where Chester is waiting.
"What?" says the manager icily, "seems to be the problem here?"
"There is no fucking problem," insists Chester. "I just won ten million dollars in the lottery and I want to open a goddamn current account!"
"I see, sir," says the manager. "And you're getting trouble from this bitch?"
Larry Lurch, a New York yuppy, goes into the Fussy Pussy pub in Greenwich Village.
He finds a beautiful girl he has dated before sitting in a corner, sobbing into her Pina Colada.
Larry sits down opposite her.
"Lulu," he asks her sympathetically, "what is wrong?"
"Oh! Everything," she sobs. "My cat, Tiddles, has disappeared, I got fired from my job, I am being thrown out of my apartment, and the doctors tell me I have terminal diarrhea."
"That is terrible," says Larry in a concerned voice. "What about if I take you out on Saturday night and cheer you up?"
Lulu shakes her head and sobs, "I have decided to kill myself on Saturday night."
"Oh!" says Larry, "Well what about Friday night?"
Now, Nivedano... beat the drum.
(Drumbeat)
(Gibberish)
Nivedano...
(Drumbeat)
Be silent. Close your eyes.
Feel your body completely frozen.
No movement...
Go in, deeper and deeper.
This moment you are all buddhas.
This moment you are not,
only the buddha is.
One consciousness,
one oceanic consciousness,
and you are drowned in it.
Drink this experience as much as you can.
Let it sink into your every cell,
into your breathing,
your heartbeat,
so that it remains twenty-four hours with you,
just like an undercurrent.
This moment there is no time,
no space. This moment
you have transcended history, mind. This moment
you are only pure consciousness,
just a light unto yourself.
This is what is meant by being a buddha.
To make it absolutely clear, Nivedano...
(Drumbeat)
Relax, let go.
The body is dead,
the mind is gone far away.
You are left only with a small center,
but this center is the door to existence.
From this center
you are joined with the universal heart.
Never forget the way.
It is very simple,
from mind to heart
and from heart to being
and from being to pure space.
This pure space is
the buddha.
Nivedano...
(Drumbeat)
Come back from your inner journey,
silently, slowly.
There is no hurry. Sit down for a few moments,
reminding yourself you are a buddha.
This reminding every day
that you are a buddha
will become just like breathing.
You don't have to remember;
just like the heartbeat
you don't have to remember.
One becomes simple,
nobody,
just a pure joy.
Okay, Maneesha?
Yes, Beloved Master.
Can we celebrate the assembly of the buddhas?
Yes, Beloved Master!
Next: Chapter 5: You must see for yourself
Energy Enhancement Enlightened Texts Zen The Miracle
Chapters:
Osho - Talks on Zen: The Miracle, Chapter 1: How full, emptiness!, TURN YOUR HEART ROUND AND ENTER THE ORIGIN. DO NOT SEARCH FOR WHAT HAS SPRUNG OUT OF IT! WHEN YOU HAVE GAINED THE ORIGIN, WHAT HAS SPRUNG OUT OF IT WILL COME TO YOU OF ITSELF at energyenhancement.org
Osho - Talks on Zen: The Miracle, Chapter 2: Dissolved, just like ice, NOW, WHEN WE SEE THE FOLLOWERS OF AN ENLIGHTENED ZEN MASTER, WE REALIZE THAT THEY HAVE MANY DIFFICULTIES IN HEARING HIS TRUE TEACHINGS at energyenhancement.org
Osho - Talks on Zen: The Miracle, Chapter 2: Dissolved, just like ice, Question 1, YOU SEEM TO BE THROWING US BACK TO OURSELVES MORE AND MORE LATELY, REMINDING US THAT YOU HAVE DISAPPEARED, SO THERE IS NO ONE TO RELATE TO. BY WHAT MAY WE GAUGE IF WE HAVE A 'GOOD AND FRUITFUL' CONNECTION, WHEN WE ARE CONNECTING WITH NO ONE? at energyenhancement.org
Osho - Talks on Zen: The Miracle, Chapter 3: Unhitch the Universe, STUDENTS OF TODAY FAIL TO ACHIEVE THEIR ENDS. WHAT IS THEIR FAULT? IT LIES IN NOT HAVING FAITH IN THEMSELVES. BY LACK OF FAITH YOU FALL INTO A STATE OF UNCERTAINTY, IN WHICH YOU CONFORM TO ALL THE FLUCTUATIONS IN YOUR SURROUNDINGS, SUBJECTING YOURSELF TO THEIR MYRIAD REVOLUTIONS, SO THAT YOU ARE UNABLE TO ACHIEVE FREEDOM at energyenhancement.org
Osho - Talks on Zen: The Miracle, Chapter 3: Unhitch the Universe, Question 1, I IMAGINED THAT OUR TENDENCY TO PUT OURSELVES DOWN WAS A PRODUCT OF OUR CONDITIONING, AND SOMETHING PECULIAR TO MODERN MAN. BUT EVEN IN RINZAI'S TIME IT APPEARS THAT WAS THE CHIEF OBSTACLE TO SELF-REALIZATION TOO at energyenhancement.org
Osho - Talks on Zen: The Miracle, Chapter 4: This harvest moon, QUIETLY CONSIDER THE FACT THAT IF THIS WERE A TIME WHEN THE TRUE DHARMA HAD NOT YET SPREAD THROUGHOUT THE WORLD, IT WOULD BE IMPOSSIBLE FOR US TO COME INTO CONTACT WITH IT, EVEN IF WE WERE WILLING TO SACRIFICE OUR LIVES TO DO SO at energyenhancement.org
Osho - Talks on Zen: The Miracle, Chapter 4: This harvest moon, Question 1, WHAT IS IT ABOUT MAN TODAY THAT HE IS NOT ONLY LACKING IN THE SIMPLICITY AND INNOCENCE OF THE PEOPLE WE HEAR ABOUT IN THESE ZEN DISCOURSES, BUT THAT HE IS SO WARY OF COMMITMENT? at energyenhancement.org
Osho - Talks on Zen: The Miracle, Chapter 5: You must see for yourself, SUCCESSIVE PATRIARCHS PERSONALLY TRANSMITTED THE DHARMA FROM MASTER TO DISCIPLE. WITHOUT THE PERSONAL TRANSMISSION, NOT A SINGLE PATRIARCH, MASTER OR DISCIPLE, COULD BE A BUDDHA OR A PATRIARCH at energyenhancement.org
Osho - Talks on Zen: The Miracle, Chapter 5: You must see for yourself, Question 1, ARE YOU NOT THE EXCEPTION TO WHAT DOGEN SAYS -- IN THAT YOU DID NOT HAVE A PERSONAL TRANSMISSION FROM A MASTER? at energyenhancement.org
Osho - Talks on Zen: The Miracle, Chapter 6: Cages of gold, IF NOW YOU COMPREHEND IT, WHERE IS THAT WHICH YOU DID NOT COMPREHEND BEFORE? WHAT YOU WERE DELUDED ABOUT BEFORE IS WHAT YOU ARE NOW ENLIGHTENED ABOUT, AND WHAT YOU ARE NOW ENLIGHTENED ABOUT, IS WHAT YOU WERE DELUDED ABOUT BEFORE at energyenhancement.org
Osho - Talks on Zen: The Miracle, Chapter 6: Cages of gold, Question 1, NONE OF THE MASTERS WHOSE SERMONS WE HAVE BEEN HEARING ARE A PATCH ON YOU. IT'S NOT JUST THAT YOU ARE AS GREAT AS ONE WOULD EXPECT THIS FAR DOWN THE LINE; AND I'M SURE IT'S NOT JUST BECAUSE YOU ARE MY MASTER at energyenhancement.org
Osho - Talks on Zen: The Miracle, Chapter 7: The mysterious one, IF YOU WANT TO BE COMFORTABLY INDEPENDENT, FREE FROM BIRTH AND DEATH AND FREE TO GO OR STAY, YOU SHOULD RECOGNIZE THE ONE WHO IS HERE NOW LISTENING TO MY EXPOUNDING OF THE DHARMA at energyenhancement.org
Osho - Talks on Zen: The Miracle, Chapter 7: The mysterious one, Question 1, I HAVE UNDERSTOOD YOU TO SAY LATELY THAT THE BUDDHA, THE 'MYSTERIOUS ONE' WITHIN US, IS ALWAYS THERE, CONSTANT, UNAFFECTED BY WHATEVER WE DO at energyenhancement.org
Osho - Talks on Zen: The Miracle, Chapter 8: Joy in the morning, MY DUTY COMPELS ME TO ATTEMPT THE IMPOSSIBLE. EVEN IN TELLING YOU TO LOOK DIRECTLY INTO YOURSELF AND TO BE UNCONCERNED ABOUT OTHER THINGS, I AM ALREADY BURYING THE REAL THING UNDER VERBIAGE at energyenhancement.org
Osho - Talks on Zen: The Miracle, Chapter 8: Joy in the morning, Question 1, I CAN'T REMEMBER WHEN YOU LAST PAUSED TO LOOK AT YOUR WATCH TO DECIDE WHETHER TO SPEAK FURTHER OR NOT at energyenhancement.org
Osho - Talks on Zen: The Miracle, Chapter 9: The simple task of turning in, LET EACH AND EVERY ONE OF YOU TURN THE LIGHT INWARDS UPON HIMSELF, AND NOT TRY TO MEMORIZE MY WORDS. SINCE TIME WITHOUT BEGINNING, YOU HAVE TURNED YOUR BACK UPON THE LIGHT AND RUN AFTER DARKNESS at energyenhancement.org
Osho - Talks on Zen: The Miracle, Chapter 9: The simple task of turning in, Question 1, IF YOU WERE TO USE JUST ONE WORD TO DESCRIBE THE ESSENCE OF TRUE RELIGIOUSNESS, ONE WORD THAT IS THE KEY TO BEING ABLE TO DROP WHATEVER HAS BEEN AND SIMPLY LIVE ONE MOMENT AT A TIME -- WHAT WOULD THAT ONE WORD BE? at energyenhancement.org
Osho - Talks on Zen: The Miracle, Chapter 10: Sun and moon in one's sleeve, GOOD FRIENDS, MY TEACHING OF THE DHARMA TAKES MEDITATION AND WISDOM AS ITS BASIS. NEVER UNDER ANY CIRCUMSTANCES SAY MISTAKENLY THAT MEDITATION AND WISDOM ARE DIFFERENT; THEY ARE A UNITY, NOT TWO THINGS at energyenhancement.org
Osho - Talks on Zen: The Miracle, Chapter 10: Sun and moon in one's sleeve, Question 1, WHEN YOU SAY EACH EVENING DURING THE MEDITATION, 'GO IN, GO DEEPER AND DEEPER LIKE AN ARROW TO YOUR CENTER,' IS IT THAT THERE IS ACTUALLY NOWHERE TO GO AND NOTHING TO DO BECAUSE WE ARE ALREADY IN? at energyenhancement.org