OSHO
ZEN
WALKING IN ZEN, SITTING IN ZEN
Chapter 13: Light In The Seed
Question 4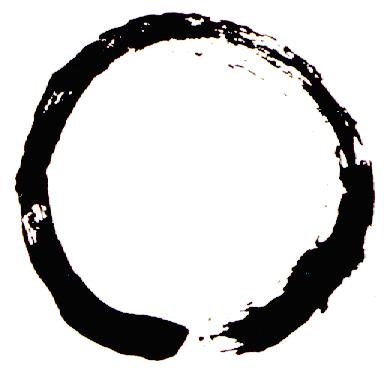 Energy Enhancement Enlightened Texts Zen Walking in Zen, Sitting in Zen
The fourth question
Question 4
OSHO, HOW MANY BRITISH LADIES ARE HERE?
Yatra,
FORTUNATELY NOT MANY -- only three. One is Prem Lisa, but she is new, very new, and I hope she will melt. She gets very much offended; whenever I say anything -- lovingly -- against the British, she gets offended.
Just the other day she wrote to me, "Osho, of course the Australians are such nice people. They were originally chosen by some of the best English judges!"
Judges are never very nice people. Socrates was condemned by very nice Greek judges, sentenced to death. Jesus was also condemned by very nice judges -- the highest rabbis and the greatest Roman magistrates and the governor -- highly cultured people, well-educated. And Jesus himself was uncultured, uneducated, just a carpenter's son; he belonged to the proletariat. Pontius Pilate certainly belonged to the highest strata of society, but do you think that just because Pilate belonged to the highest strata of society, was one of the best Roman governors, he was right and Jesus was wrong? that Socrates was wrong and the judges, who were certainly the best judges of those days in Athens.... And no city has ever seen such culture, such sophistication as Athens has seen. But who was right?
If you ask my preference, I am always for the poor criminals and sinners rather than for the saints and for the judges.
Yes, it is true that the first people to reach Australia were criminals, but so was the case with America. The first people to reach America were criminals, sinners, because sinners and criminals are more courageous people, adventurous. They were not bourgeois. The bourgeoisie is never courageous and judges are always in the service of the vested interests.
And who knows really what is right and what is wrong?
Once Lao Tzu was made a magistrate. Knowing that he was one of the wisest men in the country, the Chinese emperor appointed him a magistrate. He wanted to escape, he wanted to be forgotten, but the emperor was very insistent. He said, "No. You are the wisest man, you should be my greatest magistrate."
He said, "Okay." The first case came to court: a thief had been caught red-handed. And Lao Tzu gave him six months jail and also gave six months jail to the rich man from whom he had stolen.
The rich man said, "Are you in your senses? Six months jail for me too? For what?"
Lao Tzu said, "In fact I am being very lenient with you -- you should get one year's jail. You have accumulated the whole wealth of the town -- you are the original criminal. This man comes only second. If you had not accumulated all the wealth there would have been no need for him to steal. You have created the need to steal. In fact, you are the culprit!"
The rich man went to the emperor. He said, "What nonsense is this? Have you ever heard of this before? Is there any precedent?"
And the king was also worried because if this rich man was a criminal, then what about the emperor? He immediately relieved Lao Tzu from his duties. He said "You may be a wise man, but you are not needed. You are not able to be a judge. A judge has to follow the rules."
Lao Tzu said, "I am following the ultimate law."
The king said, "There is no question of ultimate law. The law that I have decided, that has to be followed."
Lao Tzu said, "Your law is all nonsense. I follow the Tao. You are also one of the criminals."
Now who were those judges? Whom were they serving? Whom were they representing? They were representing the vested interests.
But Lisa got angry. She is a British lady here. Even in the discourse she sits wearing dark sunglasses. I cannot even see her expression, her eyes -- impossible. That's very British-like! Now there is no need for sunglasses here. It is already too dark really; to see is difficult. People are writing to me, "Osho, we cannot see you. Should we start wearing glasses?" And Lisa is wearing dark sunglasses -- it is impossible to see her eyes. That is very diplomatic and very British. But she will melt -- she has fallen into my trap, now there is no exit. It will take time. It is a difficult thing for a British lady to melt and become a sannyasin. It is such a change, such a transformation.
And the second British lady is Somendra! The second British lady is not in the form of a lady, but I don't look at the form, I look at the formless. This is the first time that he is laughing; otherwise I go on telling jokes and he goes on looking at the floor!
And the third British lady is not yet a sannyasin so I cannot tell you her name, but she has been here for seven months just thinking whether to take sannyas or not -- to be or not to be. Seems to be very Shakespearian! Seven months... and I don't think that even seven years will be enough! I cannot tell you her name because unless somebody becomes a sannyasin I remain very polite, very British with the non-sannyasin, very mannerly. I talk about the climate and the weather, etcetera, I don't talk about true matters. Once you are a sannyasin then I start showing my true colors. So I am waiting. But she is also taking such a long time, even my patience is coming to a point... even I have started doubting whether I can wait anymore. Should I drop the very idea?
Several thousand football fans turned up to watch the match between the elephants and the insects. For the first half, the insect team came out onto the field with only ten members and the match was a slaughterhouse. By the time the whistle blew for half-time, the elephants were winning by ten goals to nil.
When the second half of the game was resumed, the eleventh member of the insect team -- a centipede -- took the field and the entire match changed completely. The centipede whipped through the elephant defence time and time again. When the final whistle blew, the insects had won by three hundred and ninety-nine goals to ten. As the players marched off the field, the elephant captain strolled up to the insect captain.
"How come you didn't bring your star player on in the first half?" he asked.
"Ah, well," explained the insect captain, "it takes him so long to get his boots on!"
So I am waiting. This lady seems to be a centipede, a British centipede! She is just getting ready, getting ready, getting ready.... She goes on writing to me, "What to do? Should I take sannyas or not?" And I cannot say to her, "Take," because this is such a risky thing, I don't want to take the responsibility. If a Britisher comes on his own, it is okay. Because it is not an easy job -- even after sannyas it is going to be a difficult thing. If it takes seven months even to decide whether to take sannyas or not, how many years will it take to be really one with me, to be in tune with me, to understand the humor, the laughter, the joy, the bliss, the music, the poetry that prevails here?
Next: Chapter 13: Light In The Seed, Question 5
Energy Enhancement Enlightened Texts Zen Walking in Zen, Sitting in Zen
Chapter 13:
Osho - Talks on Zen: Walking in Zen, Sitting in Zen, Chapter 13: Light In The Seed, Question 1, HOW CAN I BECOME A LIGHT UNTO MYSELF? at energyenhancement.org
Osho - Talks on Zen: Walking in Zen, Sitting in Zen, Chapter 13: Light In The Seed, Question 2, WILL SURRENDER HAPPEN ONLY WHEN I AM READY TO DIE FOR YOU? at energyenhancement.org
Osho - Talks on Zen: Walking in Zen, Sitting in Zen, Chapter 13: Light In The Seed, Question 3, I STILL DON'T ACCEPT MYSELF. WHY NOT? at energyenhancement.org
Osho - Talks on Zen: Walking in Zen, Sitting in Zen, Chapter 13: Light In The Seed, Question 4, HOW MANY BRITISH LADIES ARE HERE? at energyenhancement.org
Osho - Talks on Zen: Walking in Zen, Sitting in Zen, Chapter 13: Light In The Seed, Question 5, DO YOU USE YOUR MIND WHEN YOU SPEAK IN DISCOURSE? at energyenhancement.org
Osho - Talks on Zen: Walking in Zen, Sitting in Zen, Chapter 13: Light In The Seed, Question 6, WILL YOU PLEASE TELL A FEW JOKES ABOUT THE PORTUGUESE? WE POOR PORTUGUESE SANNYASINS FEEL COMPLETELY IGNORED BY YOU at energyenhancement.org