OSHO
ZEN
WALKING IN ZEN, SITTING IN ZEN
Chapter 13: Light In The Seed
Question 6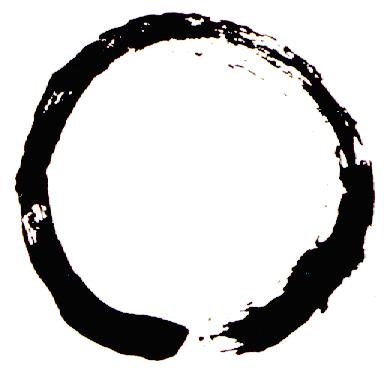 Energy Enhancement Enlightened Texts Zen Walking in Zen, Sitting in Zen
And the last question
Question 6
OSHO, WILL YOU PLEASE TELL A FEW JOKES ABOUT THE PORTUGUESE? WE POOR PORTUGUESE SANNYASINS FEEL COMPLETELY IGNORED BY YOU.
Dhyano,
FROM TODAY it will not be so.
Late one night, Manuel, staggering home drunk, passed through a cemetery, stumbled and fell on the ground.
Just in front of his nose he saw a hand sticking out of a grave and a voice cried, "Help me! Help me! Let me out -- I'm alive!n
The Portuguese shakily covering the hand with earth, replied, "No, you're not alive -- just badly buried!"
A bunch of Portuguese rogues enter a bank.
"Hands up, everybody!" shouts Joachim, the chief. "This is a holdup! Manuel, lock everybody in the toilets. Antonio, bring the manager here!"
The manager is brought trembling to Joachim who asks him for the key of the safe.
"Please, for God's sake, don't kill me! I have left the key at home!" cries the manager.
"Don't worry, man," replies Joachim. "It's only the rehearsal today -- tomorrow is the real thing!"
A Portuguese enters a hospital and says, "Doctor, I want to have my testicles removed."
Shocked, the doctor asks, "Have you really given this decision your full consideration?"
"Yes, doctor, I've really decided. I want my testicles removed."
So the doctor operates on him.
Weeks later, fully recovered, Manuel visits his friend who asks him, "So, Manuel, did you follow my advice? Have you had your tonsils removed?"
"Oh, my God!" cries Manuel. "Was it 'tonsils'?"
A Portuguese was on his first flight -- Rio to Lisbon.
As the plane was ready to take off, the voice of the pilot came through the speakers: "Ladies and gentlemen, welcome aboard our Jumbo Boeing 747. Our plane is equipped with the most modern and sophisticated equipment for your comfort and security. We have three hundred and eighty passengers aboard, a crew of twenty-five people and thirty tons of cargo. We have two super-equipped kitchens that can provide five hundred meals, two bars, twelve toilets, a gambling hall, two cinemas with two hundred seats, a TV for each passenger, and on the upper floor a disco with an orchestra of twenty musicians.
"Now, please, fasten your belts, extinguish your cigarettes and say your prayers -- we are trying to take off with all this junk!"
Manuel and Joaquim were hunting in the Amazon jungle when suddenly a wild animal appeared. Scared, they started to run away, but the animal followed them. Finally Manuel climbed a tree while Joaquim started running around the tree.
From the top of the tree, Manuel shouted, "Aie, Joaquim, the beast is almost on you!"
"Don't worry, Manuel," replied Joaquim, "I'm two rounds ahead of him!"
Next: Chapter 14: Don't Abandon Existence, Question 1
Energy Enhancement Enlightened Texts Zen Walking in Zen, Sitting in Zen
Chapter 13:
Osho - Talks on Zen: Walking in Zen, Sitting in Zen, Chapter 13: Light In The Seed, Question 1, HOW CAN I BECOME A LIGHT UNTO MYSELF? at energyenhancement.org
Osho - Talks on Zen: Walking in Zen, Sitting in Zen, Chapter 13: Light In The Seed, Question 2, WILL SURRENDER HAPPEN ONLY WHEN I AM READY TO DIE FOR YOU? at energyenhancement.org
Osho - Talks on Zen: Walking in Zen, Sitting in Zen, Chapter 13: Light In The Seed, Question 3, I STILL DON'T ACCEPT MYSELF. WHY NOT? at energyenhancement.org
Osho - Talks on Zen: Walking in Zen, Sitting in Zen, Chapter 13: Light In The Seed, Question 4, HOW MANY BRITISH LADIES ARE HERE? at energyenhancement.org
Osho - Talks on Zen: Walking in Zen, Sitting in Zen, Chapter 13: Light In The Seed, Question 5, DO YOU USE YOUR MIND WHEN YOU SPEAK IN DISCOURSE? at energyenhancement.org
Osho - Talks on Zen: Walking in Zen, Sitting in Zen, Chapter 13: Light In The Seed, Question 6, WILL YOU PLEASE TELL A FEW JOKES ABOUT THE PORTUGUESE? WE POOR PORTUGUESE SANNYASINS FEEL COMPLETELY IGNORED BY YOU at energyenhancement.org