OSHO
ZEN
WALKING IN ZEN, SITTING IN ZEN
Chapter 5: Playing On The Path
Question 2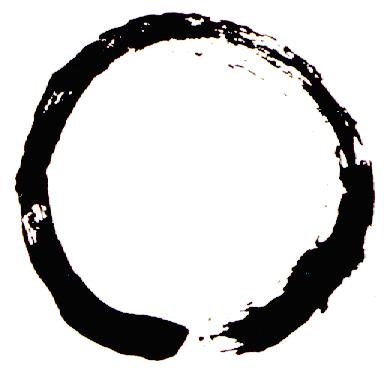 Energy Enhancement Enlightened Texts Zen Walking in Zen, Sitting in Zen
The second question
Question 2
OSHO,
PLEASE SAY SOMETHING MORE ABOUT THE MAN OF ZEN.
Pratibha,
THE MAN OF ZEN IS VERY ORDINARY extraordinarily ordinary. He is so ordinary that there is every possibility if you meet him you will not be able to recognize him. He lives just like you, eats like you, sleeps like you. He is in every way just like you. As far as his outside is concerned he is not different from you at all.
The difference is certainly there, but that difference is inner. He has an insight, he has a clarity. He has eyes and you are blind. He is awake and you are asleep. You are drunk: drunk with greed, drunk with lust, drunk with anger, ambition, ego.
The man of Zen is simply not drunk; he is in his senses. He walks consciously, he sits consciously: "walking in Zen, sitting in Zen." He is not in any way special. He is not like other so-called saints. He will not lie down on a bed of thorns or on a bed of nails, he will not stand on his head. He is not stupid, he is not an exhibitionist. He will not walk naked in the streets. He is not mad, he is not neurotic! He lives in the very ordinary way, in the very normal way.
That's why it is the most difficult thing to recognize the man of Zen. You can recognize a saint who walks on water -- naturally, it is so obvious that he is special. But a man of Zen does not walk on water. He does not perform any miracles. He does not play any kind of egoistic games. He is not an ego, he is not even a person. He is just a presence, a nonentity. He is absolute nothingness. Only when one is absolute nothingness is one full of awareness. Whatsoever he does, he does with totality. Only a man who is not drunk can do things totally. Otherwise one remains partial; only a part goes on doing something and at the same time other parts may be going against it, being destructive. You may be creating something with one hand and destroying it with the other.
A man who is drunk does not know where he is going. He thinks he is on the right path, but that is only his dreaming.
Barry Higgins, a traveling salesman, was driving home to London one afternoon after a hard-drinking lunch with a prospective customer. Through the rearview mirror he spied the flashing blue light of a police car behind. A shiver went up his spine and he grasped the steering wheel tightly to steady his driving. The blue light approached, a siren wailed, and a police car overtook him with a hand signalling him to pull to a stop.
Barry was nervous as he saw the policeman get out of his car. His breath was heavy and his hands were moist on the steering wheel. He wondered what he was going to say.
The policeman came up and bent to speak through the car window. "Ay, ay, now then, had a few, eh?"
Barry could not stop himself and blurted, "Ohh... g... good onsternoon, afterble, I... I'm not as think as you drunk I am!"
The man of Zen is absolutely conscious -- no greed, no anger, no jealousy, no ambition. These are all intoxicants, these are all drugs: they go on keeping you sleepy. It is a miracle how you manage your life with so many poisons running in your bloodstream, in your very being. That is the only difference; otherwise, from the outside, you will not know.
There are other so-called saints who make outside differences because there is no inner difference. They have to stand naked, they have to torture their bodies, they have to go on fasting. They have to distort their bodies, cripple their bodies. They have to do something that makes them more special than you, "holier than thou. "
A Zen man is not "holier than thou." He has no idea of being in any way higher than you. He is simply living his nature.
Yoka says: The man of Zen goes alone.
That is his first characteristic. He is not part of a mob psychology. He is not Hindu, he is not Mohammedan, he is not Christian, he is not Jewish. He is not Indian, he is not Japanese, he is not Chinese -- he cannot be. He never belongs to any crowd. He is alone. He is a rebel. He lives according to his light. He does not follow, he does not imitate. He has reached the goal.
What is the goal? The goal is not somewhere outside you. It is not there, far away like a star; it is within you, it is your own interiority. He has entered his own interiority. And the man who has reached his goal...
... CAN PLAY ON THE PATH OF NIRVANA.
He is playful, he is not serious. He cannot be serious: the whole of life is a divine play, LEELA, and he is part of it. He is just playing a role. He acts the role as beautifully as he can, as perfectly as he can, but he knows that the whole world is a big stage, a great drama -- but nothing more. So he is not serious about it.
THE MAN OF ZEN HAS NATURAL MANNERS AND IS HARMONIOUS.
He does not pretend to be special, he has natural manners. He is very human, utterly human. His humanity is superb, intense, absolute. He does not claim any sacredness -- and because he does not claim he is sacred. He is harmonious. He is not divided within himself, he is not in a constant fight with himself, he is not in a constant civil war. He has a melody, a music. If you sit by his side you will be able to listen to the music.
Navanit asked just the other day: "Osho, whenever I come close to you I immediately smell a certain fragrance. What fragrance is it?" I don't use any perfume -- I cannot. Navanit is a doctor, he knows; hence the question has become more pertinent to him. And he says that he always finds the same fragrance whenever he is close to me.
That fragrance has nothing to do with any perfume. It is the fragrance of harmony, it is the music. It expresses itself in a multi-dimensional way. Sometimes you will hear it as a silent sound like a murmur, the wind passing through the pine trees, or the sound of running water. Sometimes you will hear it as music and sometimes you will experience it as a smell, a beautiful fragrance. Sometimes you will see it as an aura, a light, very mysterious.
But the man of Zen simply lives in harmony, and out of harmony all these things are manifested.
HIS SPIRIT IS SIMPLE, CLEAN, PURE AND SINCERE. HIS ZEN, WHICH NO ONE SEES, IS TREASURE BEYOND ALL VALUE.
You can see his body, you cannot see his Zen. You cannot see his inner meditativeness, you cannot see his awareness unless you become aware yourself. You can know only that much which you have experienced.
Navanit, you are blessed that you are experiencing a certain fragrance. That means you are reaching to a certain depth, a certain height in your being.
HIS ZEN, WHICH NO ONE SEES, IS TREASURE BEYOND ALL VALUE. THIS JEWEL, RARE AND OF INCALCULABLE VALUE, NEVER CHANGES HOWEVER ONE USES IT. AND OTHERS CAN FREELY BENEFIT FROM IT ON ALL OCCASIONS.
The man of Zen is always overflowing with joy. You can share it. He is a giver: he gives delight, he gives joy, he gives beauty, he gives truth. He radiates truth, he radiates God, but so silently... without any declaration. He goes on pouring his blessings into existence. He is a blessing to the world.
Next: Chapter 5: Playing On The Path, Question 3
Energy Enhancement Enlightened Texts Zen Walking in Zen, Sitting in Zen
Chapter 5:
Osho - Talks on Zen: Walking in Zen, Sitting in Zen, Chapter 5: Playing On The Path, Question 1, IT FEELS THAT TO BE A WITNESS IS ALSO A KIND OF THOUGHT. SO WHAT IS THE DIFFERENCE BETWEEN THE WITNESS AND A THOUGHT OF THE WITNESS? at energyenhancement.org
Osho - Talks on Zen: Walking in Zen, Sitting in Zen, Chapter 5: Playing On The Path, Question 2, PLEASE SAY SOMETHING MORE ABOUT THE MAN OF ZEN at energyenhancement.org
Osho - Talks on Zen: Walking in Zen, Sitting in Zen, Chapter 5: Playing On The Path, Question 3, I KNOW MY LOVE STINKS, SO WHY DO I CLING TO THE SMELL? at energyenhancement.org
Osho - Talks on Zen: Walking in Zen, Sitting in Zen, Chapter 5: Playing On The Path, Question 4, WHAT DO YOU THINK? IS JESUS COMING BACK TO EARTH AGAIN AS HE HAD PROMISED OR NOT? at energyenhancement.org
Osho - Talks on Zen: Walking in Zen, Sitting in Zen, Chapter 5: Playing On The Path, Question 5, IS THERE A PLACE FOR COMPETITIVE SPORT IN THE NEW COMMUNE? at energyenhancement.org
Osho - Talks on Zen: Walking in Zen, Sitting in Zen, Chapter 5: Playing On The Path, Question 6, I AM A JEW, ITALIAN, AND A PSYCHOLOGIST! IS THERE ANY HOPE FOR ME? at energyenhancement.org
Osho - Talks on Zen: Walking in Zen, Sitting in Zen, Chapter 5: Playing On The Path, Question 7, ARE YOU PUSHING MY PLEASURE BUTTON? WHEN I SIT IN LECTURE I AM ALL SMILES AND IT TAKES ME HOURS TO WIPE IT OFF MY FACE at energyenhancement.org