OSHO
ZEN
WALKING IN ZEN, SITTING IN ZEN
Chapter 5: Playing On The Path
Question 4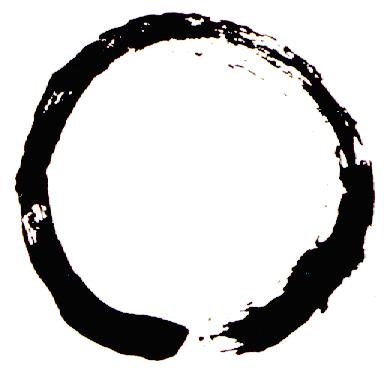 Energy Enhancement Enlightened Texts Zen Walking in Zen, Sitting in Zen
The fourth question
Question 4
OSHO, WHAT DO YOU THINK? IS JESUS COMING BACK TO EARTH AGAIN AS HE HAD PROMISED OR NOT?
Sujata,
ONCE A MAN becomes awakened he cannot come back. He promises out of his compassion, but it is not possible. It is not possible because it is against the law of life. Jesus has promised to come back, Buddha also has promised to come back, Krishna has also promised to come back. Nobody has come yet and nobody is going to come back. It is against the law of life. They promise because of their compassion, their love. They promise because they see your misery, they see your sad state of affairs, they see your tears. So they promise, and their promise fulfils a certain purpose. Because of their promise you go on remembering them and that remembrance helps you. Because of their promise you go on connecting yourself to them, surrendering to them, and that surrendering helps. But they cannot fulfil their promise.
Once a man is awakened there is no possibility of his being born again. One can be born only if something in him has still remained unconscious. Life is an opportunity to become conscious. It is a school, a training school, where people become centered, rooted, integrated. Once they have become integrated, once they have attained self-realization, they cannot be allowed back into the school. They disappear into the universal. They become part of God.
So the first thing to be remembered: Jesus, Krishna or Buddha cannot come, but that does not mean that awakened people will not be there. There will be people like Jesus, like Buddha, like Krishna -- of the same quality. Maybe their faces will not be the same and their bodies may not be the same....
And who would like to have a body like Jesus? You don't know about Jesus, that's why. He was only four feet five inches, and a hunchback! And it is said in the old scriptures that he was the ugliest man who has walked on the earth. Who would like to have his body?
But his disciples have said he was the most beautiful man. They saw his beauty; that is of the inner, hence there is no contradiction. The disciples saw the inner. They saw the real Jesus, the pillar of his consciousness. They saw his interiority. They communed with his being. And, yes, there has never been such a beautiful man.
But the others saw only his body; the others could not see his soul, the others could not see his Zen. Only his disciples could see his Zen, his meditativeness, his love. Only his disciples could feel who he was, his divineness. They could say, "He is the most beautiful man who has ever walked on the earth."
And the descriptions are so contradictory that it has been a problem for the historians how to decide what is right. Both are right; there is no need to decide. It is not a question of choosing this or that.
And, in the second place, even if it were possible for him to come back, do you think he is mad? What did you do with him when he was here? Just remember it: you tortured him as you have never tortured anybody else before him.
Socrates' death was not a torture. He was given poison and within minutes he was dead. His death was a silent one.
The way Jesus was crucified is one of the most violent ways... sometimes it takes three days for the person to die. Just nailing a man on a cross cannot kill him immediately. Blood starts oozing from his body slowly slowly. Life starts oozing out, but very slowly. Even the weakest man will take at least six to eighteen hours to die, and if the man is healthy he can take even three days or more. This is real hell! This is real torture!
He was dying on the cross, and people were throwing stones and abuse. Soldiers were poking their spears into his body, and blood was coming out of his body. He was alive, he was thirsty, and they would not give him water. He was crying for water. And one hundred thousand people had gathered to see this torture.
What did you do with Jesus when he was here? I think that was enough to keep him away from this earth forever!
A new arrival knocked on heaven's door. Jesus was on duty and opened the door.
"Who are you?" he asked.
"Adolf Hitler," came the reply.
"Adolf Hitler! You cannot come here. You are a megalomaniac bent on world domination. Get away!"
"But I want to mend my ways!"
"No way! Get out!"
"Ah, if you will let me in, I will give you something."
"Well," said Jesus, weakening a little, "what is it?"
Hitler, in dress uniform, pulled off his special Iron Cross and showed it to Jesus. "Well," he asked, "can I come in?"
"You just wait here. I'll go and ask my dad."
Jesus found God in his study. "Dad, there's a newcomer at the gate who wants to come in."
"Who is he?"
"Adolf Hitler."
"Adolf Hitler! That megalomaniac bent on world domination? He can't come in here!"
"But he has something very special to give me."
"What is it?"
"His Iron Cross."
God thumped his chair. "What do you need an iron cross for? Hell, you couldn't even carry that wooden one!"
You forced poor Jesus to carry his own cross. He was weak; he had not slept the whole night -- the whole night he was tortured and questioned and investigated. And then he had to carry that big wooden cross. He fell thrice on the road under the burden of the cross. He was hurt and wounded, but the soldiers whipped him again and forced him to carry his cross.
He was only thirty-three years old. He had not seen much of life yet; in fact, it was just the beginning. Had he lived as long as Buddha, the world would have been enriched far more. Buddha lived eighty-four years, Mahavira lived eighty years, Krishna almost the same age. They died at a ripe old age. They saw the whole of life with all its ups and downs, success and failure, misery and joy, ecstasy and agony. They became mature and ripe. They could give to the world something immensely valuable.
Jesus was allowed only three years. He started his ministry when he was thirty years old and he was killed when he was thirty-three. Just three years! He could not do much. He could have done great work for humanity, but we killed him. And now we are waiting for his next coming.
And if he comes you will do the same again, because you are doing the same again to people of that quality, of that insight. You have always been behaving as inhumanly as possible with the Buddhas.
Jesus is a Buddha. That is exactly the meaning of the word "Christ." "Christ" and "Buddha" are synonymous. Buddha means the awakened one, Christ means the crowned one. It is awakening that becomes your crowning, that makes you an emperor, that takes all suffering away from you and gives you the kingdom of God.
No, even if he could come he will not decide to come.
And man has not learned anything. After Jesus, you did the same with Al-Hillaj Mansur. Even more ugly was the behavior with Al-Hillaj Mansur. And the same is the attitude of the masses even today. Nothing has changed. Man seems to be stagnant, stubborn, just living an unconscious life and repeating it.
But, Sujata, why should you be waiting? You can find the awakened ones any time; they are always available. Fortunately, there is always somebody who is a Buddha. And those who are real seekers are bound to find him because he is also seeking and searching for the real seekers. It is not a one-way search.
If you have come here in search of me, I am also searching in my own way for you. It is not one-way. If you are here, you are here only because I have invited you to be here. You are here only because I have called you forth to be here.
Now don't waste your time thinking about whether Jesus will come or not. What do you want with Jesus? I am ready to give you all that Jesus can give to you. Be receptive, be surrendered, because he will ask for the same conditions to be fulfilled. He cannot just deliver you as you are; you will have to fulfil a few conditions. You will have to drop your ego; that is the basic requirement. Fulfil that.
And I am your Jesus. Of course, the body is different, the mind is different, but the consciousness is never different. Two awakened persons are exactly the same. They belong to the same dimension, the same fragrance, the same harmony, the same bliss, the same godliness.
Next: Chapter 5: Playing On The Path, Question 5
Energy Enhancement Enlightened Texts Zen Walking in Zen, Sitting in Zen
Chapter 5:
Osho - Talks on Zen: Walking in Zen, Sitting in Zen, Chapter 5: Playing On The Path, Question 1, IT FEELS THAT TO BE A WITNESS IS ALSO A KIND OF THOUGHT. SO WHAT IS THE DIFFERENCE BETWEEN THE WITNESS AND A THOUGHT OF THE WITNESS? at energyenhancement.org
Osho - Talks on Zen: Walking in Zen, Sitting in Zen, Chapter 5: Playing On The Path, Question 2, PLEASE SAY SOMETHING MORE ABOUT THE MAN OF ZEN at energyenhancement.org
Osho - Talks on Zen: Walking in Zen, Sitting in Zen, Chapter 5: Playing On The Path, Question 3, I KNOW MY LOVE STINKS, SO WHY DO I CLING TO THE SMELL? at energyenhancement.org
Osho - Talks on Zen: Walking in Zen, Sitting in Zen, Chapter 5: Playing On The Path, Question 4, WHAT DO YOU THINK? IS JESUS COMING BACK TO EARTH AGAIN AS HE HAD PROMISED OR NOT? at energyenhancement.org
Osho - Talks on Zen: Walking in Zen, Sitting in Zen, Chapter 5: Playing On The Path, Question 5, IS THERE A PLACE FOR COMPETITIVE SPORT IN THE NEW COMMUNE? at energyenhancement.org
Osho - Talks on Zen: Walking in Zen, Sitting in Zen, Chapter 5: Playing On The Path, Question 6, I AM A JEW, ITALIAN, AND A PSYCHOLOGIST! IS THERE ANY HOPE FOR ME? at energyenhancement.org
Osho - Talks on Zen: Walking in Zen, Sitting in Zen, Chapter 5: Playing On The Path, Question 7, ARE YOU PUSHING MY PLEASURE BUTTON? WHEN I SIT IN LECTURE I AM ALL SMILES AND IT TAKES ME HOURS TO WIPE IT OFF MY FACE at energyenhancement.org