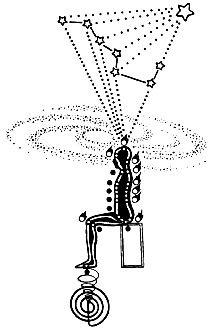 Basically Stream Entry is the first seeming hurdle (seeming as I, as many do, get stuck in terms of thinking of cause-and-effect linear stepwise) on the seeming path to Enlightenment. In other words, there is no path to what you already are.

Buddha: "What do you think, Subhuti? Does a Stream-Enterer think, 'I have attained the fruit of stream-entry.'?"

Subhuti replied, "No, World-Honored One. Why? Stream-Enterer means to enter the stream, but in fact there is no stream to enter. One does not enter a stream that is form, nor a stream that is sound, smell, taste, touch, or object of mind. That is what we mean when we say entering a stream." – The Diamond Sutra
Yes, Nirvana, Nibbana means, "nothing". An energy which is so fine, so energetic that to us gross humans it seems to be nothing.
Therefore this stream of energy which ends in The Energy in the Center of the Universe the highest Buddhist Jhana, the Highest Hindu Chakra above the head.
This too combined with the idea of the Holy Trinity ending in the Father the Highest energy above the Head in Heaven. The Father, the Son here on this planet and the Holy Spirit which descends from the father upon the Son.
READ ABOUT IT IN ENERGY ENHANCEMENT BOOK - "SUPER ENERGY AND SACRED SYMBOLS"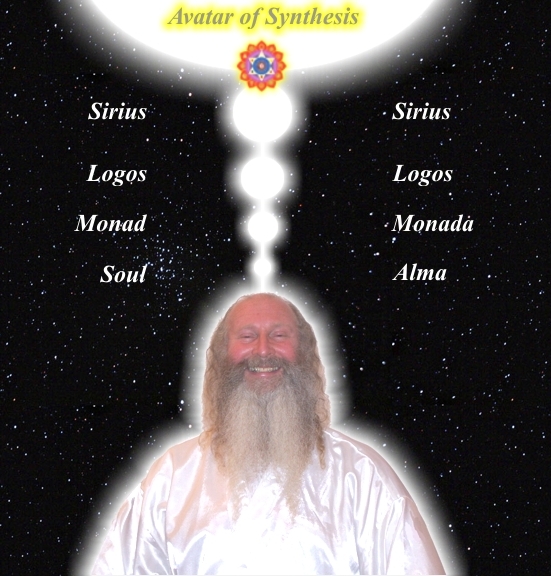 The Hindu Trinity of Brahman in the Center of the Universe, Vishnu the maintainer on the Planet and Shakti in the Center of this Planet and Shiva the Energy which descends from Brahman upon Vishnu and Shakti on this Earth.
The Hindu Trinity of Satchidananand - Sat the, "Truth" the highest energy in the Center of the Universe. Sanskrit Chid or Chitta the Purified Mind is an empty cup which can contain, "Ananda" the Bliss energy which descends from Sat. Chitter Chatter being the impure mind full of unwanted thoughts.
Then the Trinity of the Holy Grail the Sangreal the Sangre Real, the True Blood, the Blood of Christ which descends from the Father into the Cup of Christ on this planet.
Remember the Zen master who poured out a cup of tea for a troublesome student... And kept on Pouring!! "Your Cup is too full" (Of unwanted thoughts and Energy Blockages) - And I have so much energy in my Buddhafield, "I can fill your cup to overflowing!!" "My Cup is Full and Runneth Over!!"
Similar the Wine of the Sufis which descends from Heaven to every saint in Meditation. This is the Alchemical Tavern of Gorakh the concept which ended up in the sacred poetry of Carmina Burana.
Gorakh - "This tulip and rose, moon and stars -- see them and be silent priest! the tavern is not closed, the tavern won't be stopped" (THIS IS THE ALCHEMICAL TAVERN OF CARMINA BURANA WHERE THE WINE - EVERYBODY DRINKS IMMODERATELY - IS THE KUNDALINI ENERGY OF THE MASTER - SATCHIDANAND)



Yep, and now there's no turning back either…

According to Buddhism, a stream-enterer "gains its name from the fact that a person who has attained this level has entered the "stream" flowing inevitably to nibbana. He/she is guaranteed to achieve full awakening within seven lifetimes at most, and in the interim will not be reborn in any of the lower realms."

In Energy Enhancement we Enter the Antahkaranic Stream of Energy flowing between the Earth and the Center of the Universe or Nirvana in the process of "Alignment" with that stream which we learn in Energy Enhancement Initiation 1 - Meditation.
Over the next few Initiations of the "Kundalini Kriyas" taught by Babaji for over 2000 years in the Himalayas and then by his students Lahiri Mahasaya, Sri Yukteswar and then "Paramahamsa Yogananda" who wrote, "Autobiography of a Yogi" and the Taoist Alchemical Orbits taught by Taoist Masters for 4000 years; Energy Enhancement goes further than both of the preceding Religion's teaching.
Energy Enhancement Initiation 2 The Energy Circulation Kriya of the Microcosmic Orbit and then Energy Enhancement Initiation 3 - The Secret Of Alchemical VITRIOL, and the Philosophers Stone which transmutes Lead or Negative karmic mass into The Golden Spiritual Energy which alone gives Illumination.
And then Energy Enhancement Initiation 4 - The Alchemical Supra Galactic Orbit to attain Soul Fusion and the Higher Initiations of Enlightenment - Monadic Fusion, Logoic Fusion, Sirian Fusion to attain Ascended Mastery - the ability to die at will and exist outside the body whilst channeling energy to the Earth.
Read More in ... EE LEVEL 1 GAIN SUPER ENERGY https://www.energyenhancement.org/Level1.htm
Learn connection to Kundalini Chakra in the Center of the Earth, the Spiritual Component of a Miles wide Uranium Nuclear Generator which has heated and kept liquid this planet for Four Billion years!!
Connect to the Gurdjeffian Central Spiritual Sun - The "Big Generator" which powers the "Little Capacitors" which are the Chakras of the Body. This is the Soul Chakra which contains all the memories of your previous lifetimes. The chakra to which we ascend when we die!! More than that, we teach ascension into even higher chakras above the head also teaching the removal of the Blockages above the head releasing even more Energy!!
The point of all these easily Attained Energy Enhancement Techniques is that they give Immediate Access to the Infinite Energy of the Chakras outside the Body. No need of Yoga Asanas to Generate Spiritual Energy. No need of the Huffing and Puffing of the Breath Training of Pranayama.
With Energy Enhancement you gain Twenty - Four Hour Access to Infinite Spiritual Energy to Power Up!! all your Psychic Powers, gaining the energy necessary to Remove Energy Blockages, Clear Karma and Master Relationships.
These Powerful Five Thousand Year old Techniques are Traditional, Time tested, Efficient and Successful, used by every Spiritual Master over the past 5000 Years to Attain Illumination. And they are not Rocket Science, instead they are simple only requiring a little practise to Master.
The Reports of Our Students over 20 Years of Energy Enhancement Teaching by Energy Masters Swamis Satchidanand and Devi Dhyani show the inevitable success of Energy Enhancement Training.
Read More in ... EE LEVEL 1 GAIN SUPER ENERGY https://www.energyenhancement.org/Level1.htm
and COURSE REPORTS 2004-5 https://www.energyenhancement.org/page17.htm

In accounts of the life of the Buddha, there are many examples of people immediately understanding his teaching and breaking the first three 'fetters' that hinder people from seeing Reality. These fetters are: having a fixed view of oneself; doubt; and being attached to rites and rituals as ends in themselves. Such people become 'stream entrants' — because they have entered the stream that draws them irresistibly towards Enlightenment.

Over the centuries there has been a tendency to emphasise the difficulty of making such a breakthrough, and some Buddhist schools teach that it may take many lifetimes, or even that it's no longer possible.
Satchidanand has a different understanding. He suggests that all sincere, committed and effective Dharma practitioners, who have supportive conditions and enough time, who learn in Energy Enhancement Initiation 1 - Meditation, will gain Stream Entry not just in this lifetime, but immediately, Here! Now!
ANCIENT PICTURE OF THE CHAKRAS ABOVE THE HEAD

COME FOR YOUR LIVE COURSE

"Don't hesitate - go for it!! "

MS (Ireland) Human Resources Director, Europe/Asia, of a Fortune 500 US Multinational Company

EMAIL sol@energyenhancement.org for details

Buddhism Stream Entry Pt 3: Meditational Alignment with a Stream of Energy From Heaven to Earth - The Antahkarana

Chakras above the Head - The Buddhist Thirty-one Planes of Existence and Energy Blockages- JHANAS, HEAVENS, Vampire Parasitic Ghost Blockages, DEMONS, ASURAS

Buddhist Stream Entry Part 1 Meditational Alignment with a Stream of Energy From Heaven to Earth - The Antahkarana

Buddhist Stream Entry Part 2: Stream entry and After - Meditational Alignment with a Stream of Energy From Heaven to Earth - The Antahkarana

Buddhism Stream Entry Pt 3: Meditational Alignment with a Stream of Energy From Heaven to Earth - The Antahkarana

CLICK HERE FOR - THE ENOCHIAN WATCHTOWER IS A PERVERTED KUNDALINI KEY

Chakras above Sahasrara Chakra and Below Muladhara Chakra

Chakras and Ida, Pingala, Sushumna and the Caduceus

Chakras and the Initiations of Enlightenment

Osho Book Directory https://www.energyenhancement.org/Osho/Osho-Books-Directory.html

ENERGY ENHANCEMENT LEVEL 4 THE MASTERY OF RELATIONSHIPS..

THE REVENGE OF THE SITH.. < id="role_document4025"> - SATCHIDANAND MOVIE REVIEWS DIRECTORY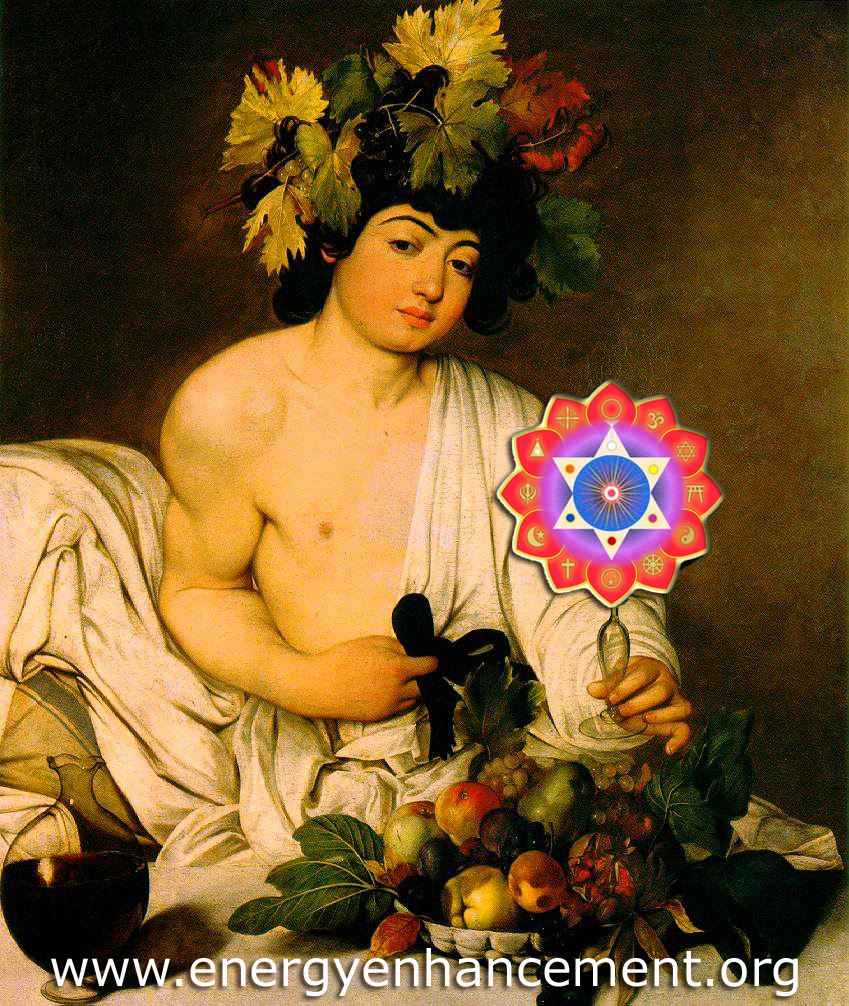 Energy Enhancement Student .. loved your answer, will take star wars more seriously. Who is George Lucas channelling to bring such wisdom to a film?

Satchidanand - It is always better to channel yourself.


Yoda: Premonitions , premonitions. Mm what are these visions you have


Anakin: They're of pain, suffering, death.


Yoda: Yourself u speak of or someone you know


Anakin: Someone


Yoda: Close to you?


Anakin: Yes


Yoda: Careful you must be when sensing the future Anakin, a fear of loss is the path to the dark side


Anakin: I won't let these visions come true Master Yoda


Yoda: Death is a natural part of life, rejoice for those around you that transform to the force, mourn them do not, miss them do not, attatchment leads to jealousy, the shadow of greed that is


Anakin: What must I do Master yoda?


Yoda: Train yourself to let go of everything you fear to lose..

LEARN

The Mastery of Relationships With Energy Enhancement Level Four!!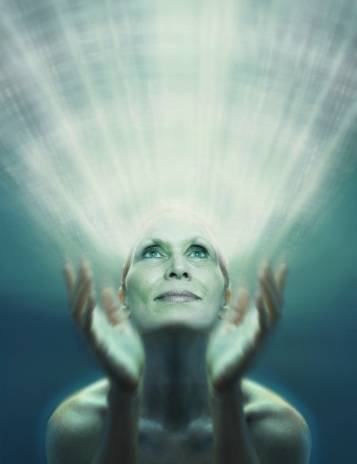 SAMADHI - SAM - WITH, ADHI - THE LIGHT

GET FIVE ENERGY ENHANCEMENT BOOKS FROM AMAZON!!

FROM THE ENERGY ENHANCEMENT FOUNDATION -

ANCIENT SUCCESSFUL MEDITATIONS AT THE BASE OF ALL THE MAJOR RELIGIONS IN THE WORLD - FIVE BOOKS ...

ALL THE INFORMATION ABOVE AVAILABLE IN...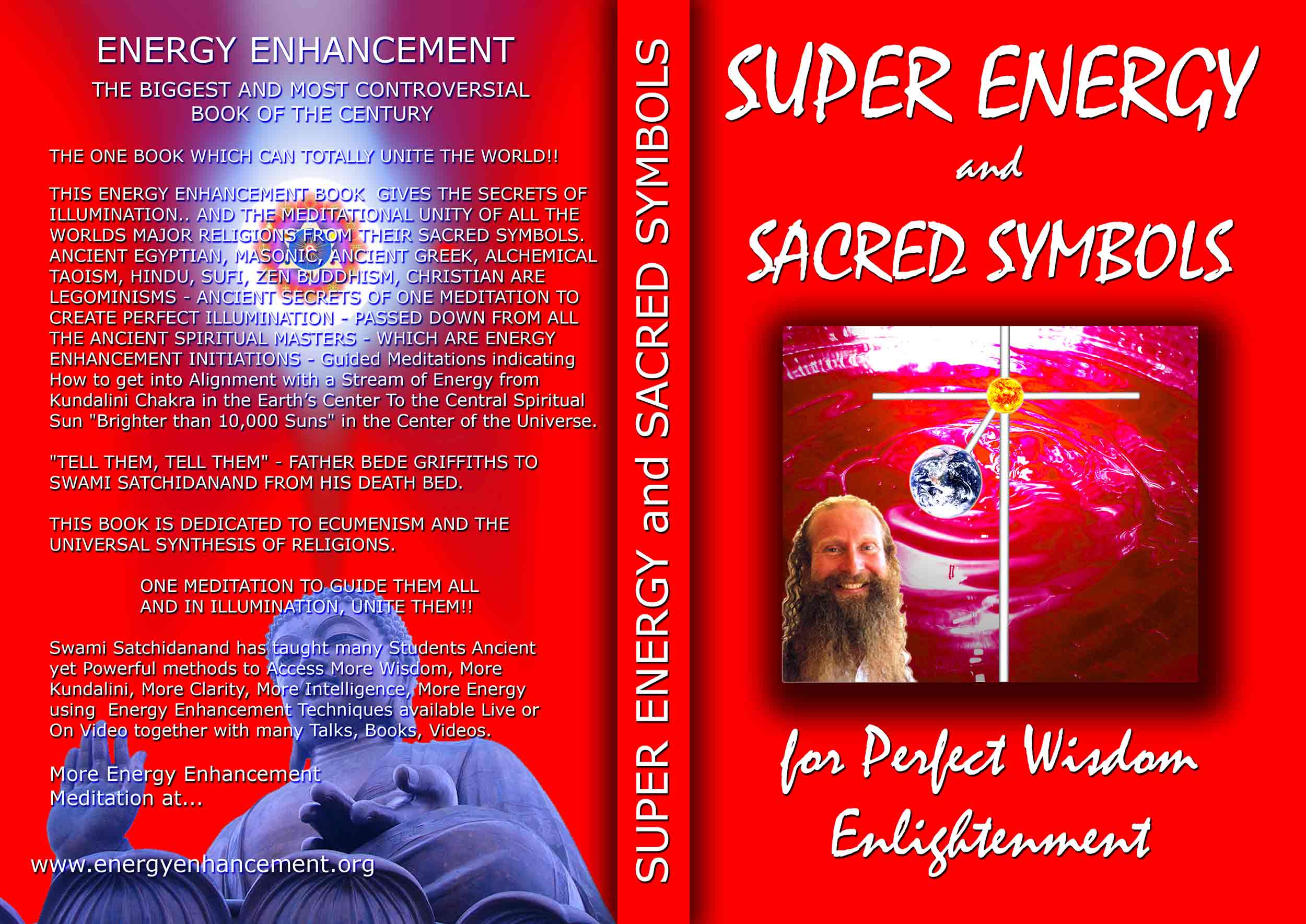 THIS ENERGY ENHANCEMENT BOOK GIVES THE SECRETS OF ILLUMINATION..

AND THE MEDITATIONAL UNITY OF ALL THE WORLDS MAJOR RELIGIONS FROM THEIR SACRED SYMBOLS

"SUPER ENERGY AND SACRED SYMBOLS"

THE BIGGEST AND MOST CONTROVERSIAL BOOK OF THE CENTURY

THE ONE BOOK WHICH CAN TOTALLY UNITE THE WORLD!!
THE ENERGY ENHANCEMENT BOOK SUPER ENERGY AND SACRED SYMBOLS - CLICK HERE!!

< id="role_document2089">THE SECRETS OF SACRED SYMBOLS SHOWING THE UNITY OF ALL THE MAJOR WORLD RELIGIONS - ANCIENT EGYPTIAN, MASONIC, ANCIENT GREEK, ALCHEMICAL TAOISM, HINDU, SUFI, ZEN BUDDHISM, CHRISTIAN< id="role_document2092"> - ARE GURDJIEFFIAN LEGOMINISMS - ANCIENT SECRETS OF ONE MEDITATION TO CREATE ILLUMINATION - PASSED DOWN FROM ALL THE ANCIENT SPIRITUAL MASTERS - WHICH ARE ENERGY ENHANCEMENT INITIATIONS

THIS BOOK IS DEDICATED TO THE ENERGY ENHANCEMENT UNIVERSAL SYNTHESIS OF RELIGIONS

ONE ENERGY ENHANCEMENT GUIDED MEDITATION WHICH HAS ITS BASIS IN SACRED SYMBOLS FROM ALL THE WORLDS MAJOR RELIGIONS

DOWNLOAD THE PDFS - CLICK HERE!!

MORE GORAKH?? CLICK BELOW..

GORAKH - DIE, O YOGI DIE!! CH1

<> Gorakh - Death is Divine FULL!
ENERGY ENHANCEMENT
Energy Enhancement can lead you to God or the universal absolute and it promises Nirvana and transformation, as these things are within you already. Energy Enhancement will not "tell" you about truth, but will give you the Real Spiritual Experience to provoke and challenge and excite into awakening to the truth which lies within. This kind of truth cannot be given as it takes two to Tango and it is the purity and resolution of the Student which calls forth the Energies of Existence. Yet, it can felt through personal experiences which take you out of normal states of awareness – through Initiations and Rites of Passage calling you into new ways of seeing Self and everything you once believed was real.

Within you lies a doorway to the Infinite. The journey to find that doorway can be arduous for it takes you into the landscape of your inner being. Are you willing to Initiate one of the greatest challenges of your life? Are you willing to change your ideas of who you thought you were in order to discover who you really are? Say, "Yes". Leave behind your safety net and discover the knowledge that is your birthright. Many stand at this doorway, but few dare enter.

Inside you live the Mysteries of the Universe. Energy Enhancement is a doorway into that Grand Adventure.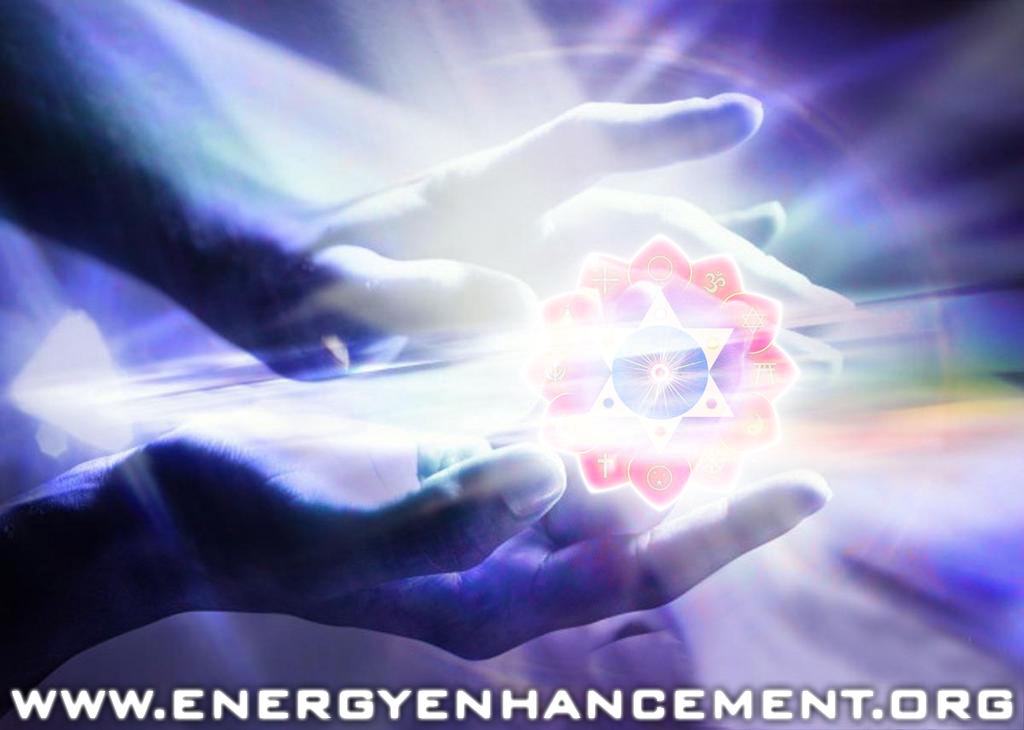 THOMAS BLAIRS REPORT JULY 9TH 2010

SAMADHI IN INDIA!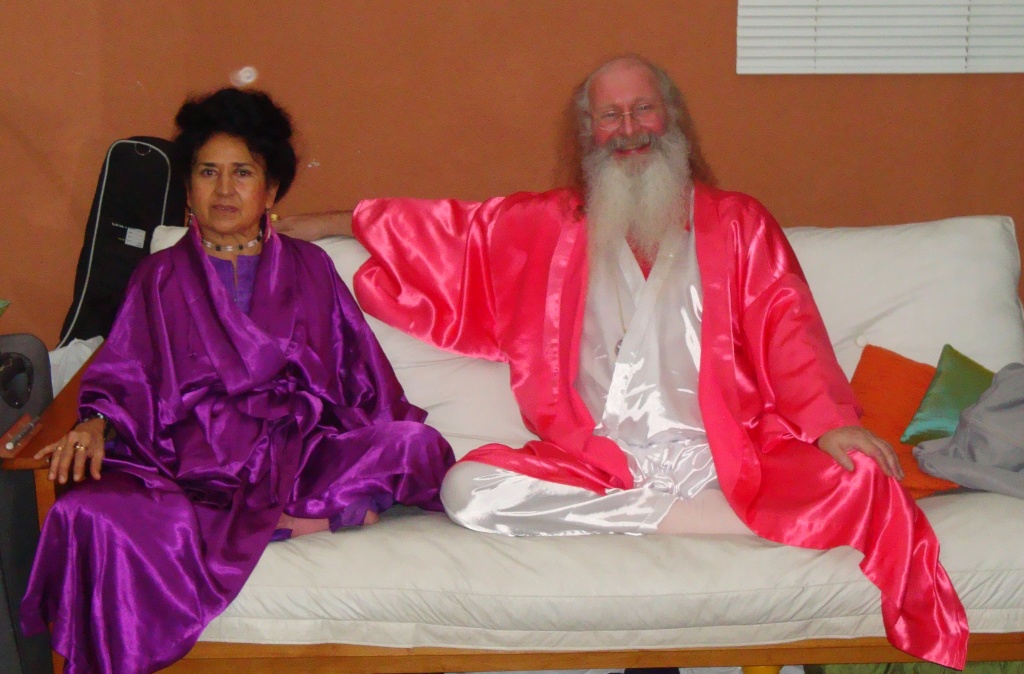 I have been to see Satchi & Devi almost once a year since 2005, and I have to say, that I have never been let down. Every time they greet me at the airport I am received in an atmosphere of great warmth, positivity and generosity, into which I soon relax and know that it's safe to be me with all my "luggage". In June 2010 I recently went on a 6 week course they were holding in India. In the weeks I spent with them it was clear that the blockages I was removing with their help, were increasing the amount of energy flowing through me during meditation. I have never been one to naturally take to meditating, but with these new experiences of Samadhi (sam – with, adhi – light), it was certainly making it possible for me to sit for much longer periods.

I must concede, that on more than one occasion I started to object and complain about what we were doing, and the methods employed to transmute the blockages in my being. Satchi & Devi would patiently wait for me to see that the person complaining was not the real me, it was not the soul infused personality that I really am, but rather the voice of the blockages that did not want to go. There are different types of blockages, and of course, the easy ones are the first to go, but I was now experiencing some really tough ones. They can certainly be very cunning these blockages, and its thanks to the experience and energy of Satchi & Devi that I was able to continue on my way to overcome some really strong blockages.

My experiences of Samadhi: The first time I experienced anything other than a calm mind in meditation was actually the very first course I attended with Satchi & Devi in Spain. The experience of energy surging through my body was first felt in my 1st and 2nd chakras. It was like having champagne bubbling away in my lower abdomen. Before I talk about my experience here in India, I think it would be useful to describe briefly and partly a technique used to commence the flow of energy and so the entry into Samadhi. It's to do with using the mind to visualise chakras above the head and below the base chakra to infinity. For me, the concept of infinity and trying to imagine this distance above my head, kind of triggered a bypass switch in my mind, and all of a sudden my mind was quite literally replaced by a surge of electricity and light – Samadhi.

"If the Map is Correct, Experiences Follow" - Satchidanand

This time here in India I was experiencing different levels of Samadhi. During meditation I notice the attainment of a constant flow of energy through my being which gets more and more intense, and rises further and further up my body, the higher I go up the chakras above my head to an inconceivably bright and intense sun. Quite often my breathing slows or even stops a while at the head of an in-breath as my head feels infused with light. My body feels like it is being purified, and in fact it is, as light is being shone through me. I always finish the meditation feeling more positive about my life and the world around me and a feeling that really everything is ok.

Over and above this, I receive what I would describe as bolts of light lasting between 2-5 seconds.

During these brief moments, I am no longer a body with senses or even a sense of weighing or being anything, and am unable to think.

"In the Buddhafield we find we can Move On More Quickly!" - Satchidanand

It's my experience that the body is like a resistor in an electronic circuit. The more blockages we have, the greater the resistance to the light. By removing a significant number of blockages, I have reduced the resistance of my gross and subtle body, and am now able to sit in Samadhi with ease. And of course, the more light I can sit in, the more blockages I can remove - now that's what I call spiritual progress!

Thomas Blair
ENERGY ENHANCEMENT KUNDALINI KRIYAS.. IN INDIA 2010

YOUR NEXT COURSE!!
COME ON THE IGUASSU ENERGY ENHANCEMENT COURSE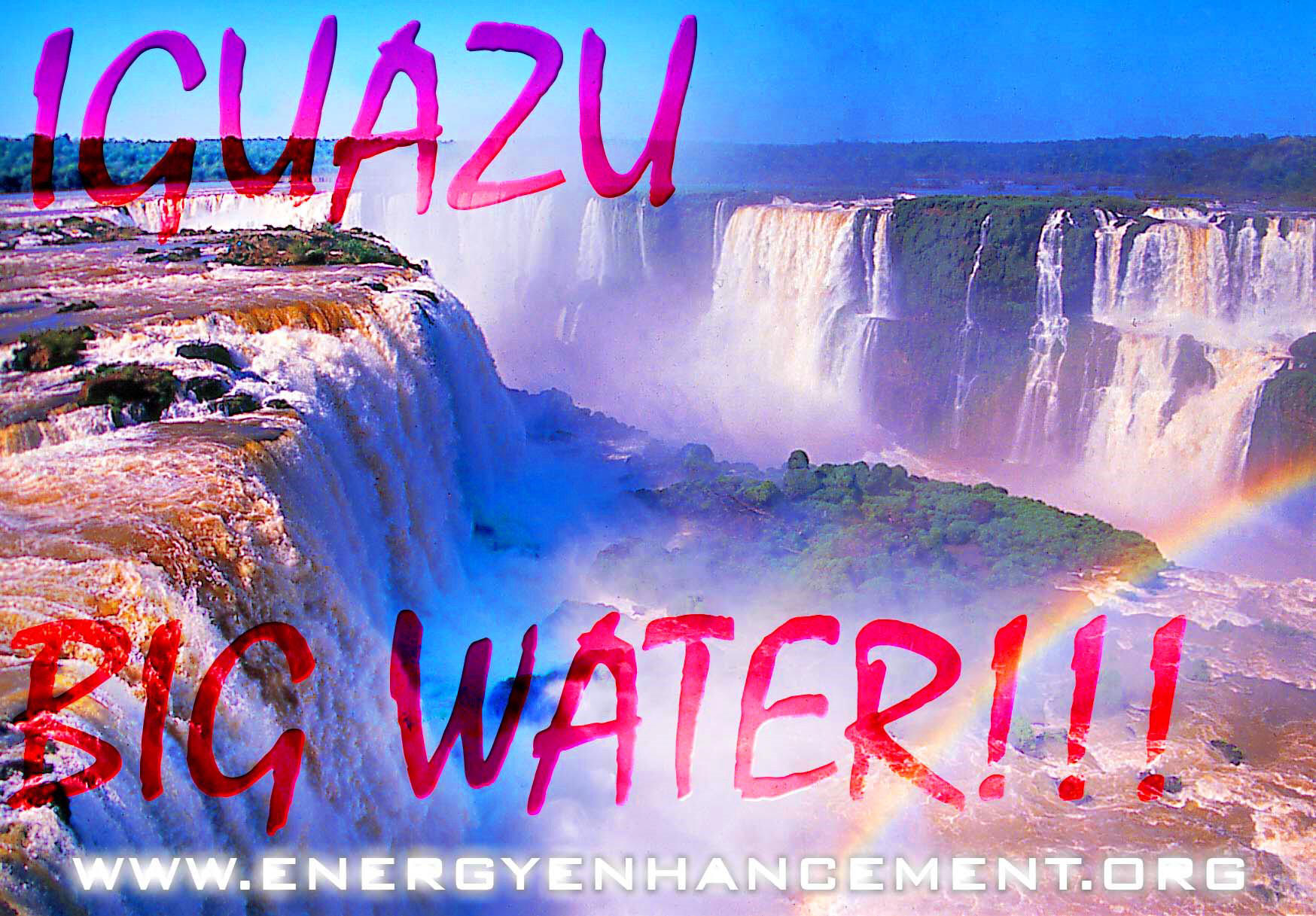 IGUAZU ASHRAM PROJECT

IGUAZU MANAGED ASHRAM PROPERTY

EMAIL sol@energyenhancement.org for details

DROP BODY DROP MIND ILLUMINATE!!

MORE...

Brazil-Iguassu-Energy-Enhancement-Course-Meditation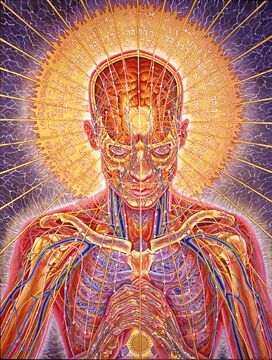 FOUR INITIATION COURSE REPORT
SPEED UP THE PROCESS OF ILLUMINATION!!
Dear Swami,

Not to repeat the story you've heard so many times before, l will shortly say that I started with my "spiritual work" long time ago. I left behind my back a huge pile of literature of every kind considering the matter and I know almost every author you're mentioning in your lectures.
I was practising, meditating, using techniques, with almost no use at all. Although most of the people around me joined some group or community, I proceeded alone along my path, until I met you.
The reason is that, when you are talking, every word you are saying I feel as a key that opens my brain doors and I see the truth directly and with no doubt. Listening to you, I'm constantly repeating "Yes, that's it", everything is so SIMPLE and EVIDENT by no mistake, so, that I'm asking myself how is it possible I did't see it before! I feel finally at home with you.

Talking about my meditations. I must say that I'm not able to sit in a position more than half an hour, but I hope to improve with a time. The light I see is always white or bluish white. I'm fighting with golden colour and I need an effort to visualize it.
The light is sometimes strong, sometimes weak and sometimes I can't do anything at all. Generally, I can breathe the light inside but circling around the body, the place I'm passing is bright but that behind is shadowing, loosing colour. I see everything more clearly when I'm following your instructions, hearing your voice at the background.

At the beginning of my meditations, I had a great pain at my sacral part and a sharp pain at one point in the middle of my heart chakra. The heart chakra pain I felt 24 hours in a day. The point pain became a circle pain, but less painful. At this moment, the sacral pain is almost gone and heart pain I feel mainly when I start meditation, but during it, it gradually vanish. I feel it right now writing this letter to you.

I had no Dhiren's blockbuster experiences with my blockages. It happened to me to SEE the blockage only once. And in a place I didn't expect at all. It was when I was circling around my body pushing energy.
In front my ajna chakra I saw snake's head (Energy Blockages appear like this, sometimes, in meditation - Satchidanand) but I passed on. Second time I came there I saw a long Egyptian hat on my head and I realised the snake wasn't alive but a part of a hat and I passed on. The third time I came I saw a black oval form underneath the hat settled in between my ajna and sahasrara chakra and I passed on.
Next time I came there with energy and I pushed it against the form. The energy fell as a snow on it and immediately melted away. When I came again with energy to blow, IT said to me "Ok, I see you don't want me", it became flat like a piece of paper and laid down.
Since then I pass and repass the same place knowing it is there, but I don't see it any more. As I don't see any other blockage and being sure that there must be some, I'm imaginarilly scratching away the grayish layers and sacrificing them to the fire at the center of the Earth/the blue Monad Sun.

My antahkarana is made of a hard crystal, it is round and thick at the center of the Earth, gradually slimming until the peak reaches the Light of Infinity. It is transparent and highly conductive and I can see the Light coming up and down along it.

The main reason I'm writing this letter to you is my today's meditation which I want to share with you. The experience begun when I left sahasrara going upwards the antahkarana, leaving Solar system. Somewhere at the level of the Soul I saw a shiny Person joining me with his hands closed in a form of a prayer.
I lost Him entering the blue tube, I went up passing blue Sun and Sirius and galaxies along the antahkarana and I joined at the end the Light of Infinity.
Every time I enter it, I'm so joyful that I'm swirling around myself loosing at the same time my shape and merging with Light not seeing me anymore, only being aware that I exist within.
Doing that this time I saw the Person again there, (Probably this guy in the blue tube between the soul and the monad is an ascended master - we give techniques to test them in Level 2 - Satchidanand) coming at a step distance in front of me with hands wide open and his heart sparkling with Light. I wanted so much to make this step forward and fall in his arms and, although nothing was keeping me, I couldn't do it.
Apparently free, I was fixed at a place with no possibility to move. And I was pleading to Him "Take me in you arms", but He didn't move either.
In this moment I was aware of everything at the same moment and at a same place: of me merged into Light in front of a Person I want to reach and I can't, of my physical body sitting in meditation and crying desperately, of this Person in front of me and the whole Universe around.
Then, suddenly, I went down my antahkarana like a glowing ball towards my sahasrara. The impact was tremendous because, instead of my body, there was a thick, dark gray granite egg, and all the Light was dispersed away in a space.
I moved aside, to see my antahkarana coming from the center of the Earth to the bottom of the granite egg, than nothing inside, and then continuing from the top of the egg upwards. I wasn't afraid because the egg seemed nice and shiny, but I felt deeply disturbed, astonished and infinitely sad. And I left meditation.

Not to say to you that I think whole day about it. I'm asking myself if it is maybe the first time I saw my blockage the way it really is and this is disturbing me profoundly. I feel myself as a lost cause.
Please tell me what do you think about it.

Love V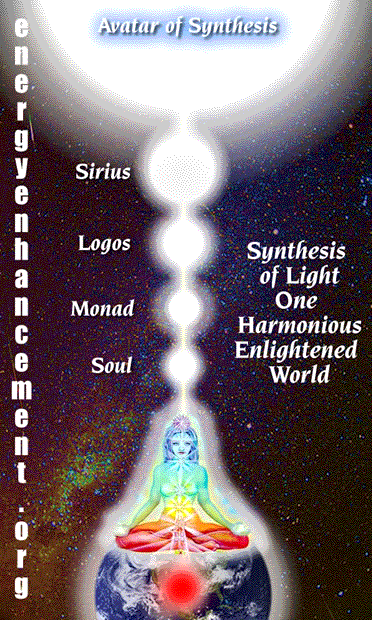 Hello V,

It would seem you have a talent for meditation.

As they say in the Matrix, "It seems you have some skill!!"

We are very happy with your meditations..
Many of our Students when they Gain Energy, When they Power Up! get these experiences in Meditation.

It is the destiny of everyone on this planet to become enlightened. You will also become enlightened.

Positivity is one of the necessary techniques you need to use on energy blockages.

You have now perceived the real state of your spiritual body.
"A man has blockages like a dog has fleas" - Ancient Saying
And this is the task for the next Level of Energy Enhancement, Level 2 - Eliminate Energy Blockages.
We need energy to Power Up!! the Chakras in order to see Energy Blockages.
This is one of the tasks of Level 1 - Gain Energy!

Usually the dark shell is created by implant blockages which we created many lifetimes ago, when we wanted to or were persuaded to join anti-life organisations run by bad people to which these implants are still connected to suck your energy.

Ascended Masters will only give energy to those they trust and whilst you are connected to these implants, the danger is that you can change your mind. Trust only comes with much proof and many good deeds.
It is an easy matter to remove the implants.
You may then receive some energy from your Ascended Master.

Level Two, the Elimination of Energy Blockages, is what you need to remove these implants. We have Streaming Video DVDs which would suit you best. You can also ask any questions or for help to me by email.

Enlightenment, a permanent connection to the Light of the Soul, of God, comes after a lot of Energy Blockages are removed.
ENERGY ENHANCEMENT - SPEED UP THE PROCESS OF ILLUMINATION!!

We also have a live course, many, available this year and next. Iguassu is the proximo.

We will reduce the cost of your Level One and Two DVDs by the cost of the 4 Init Course.
Get Back to Me!!
V came with us to India, Goa, early 2010 for a month long, two Level Energy Enhancement Course. She stayed with us a week at the Ashram of Sathya Sai Baba before returning home.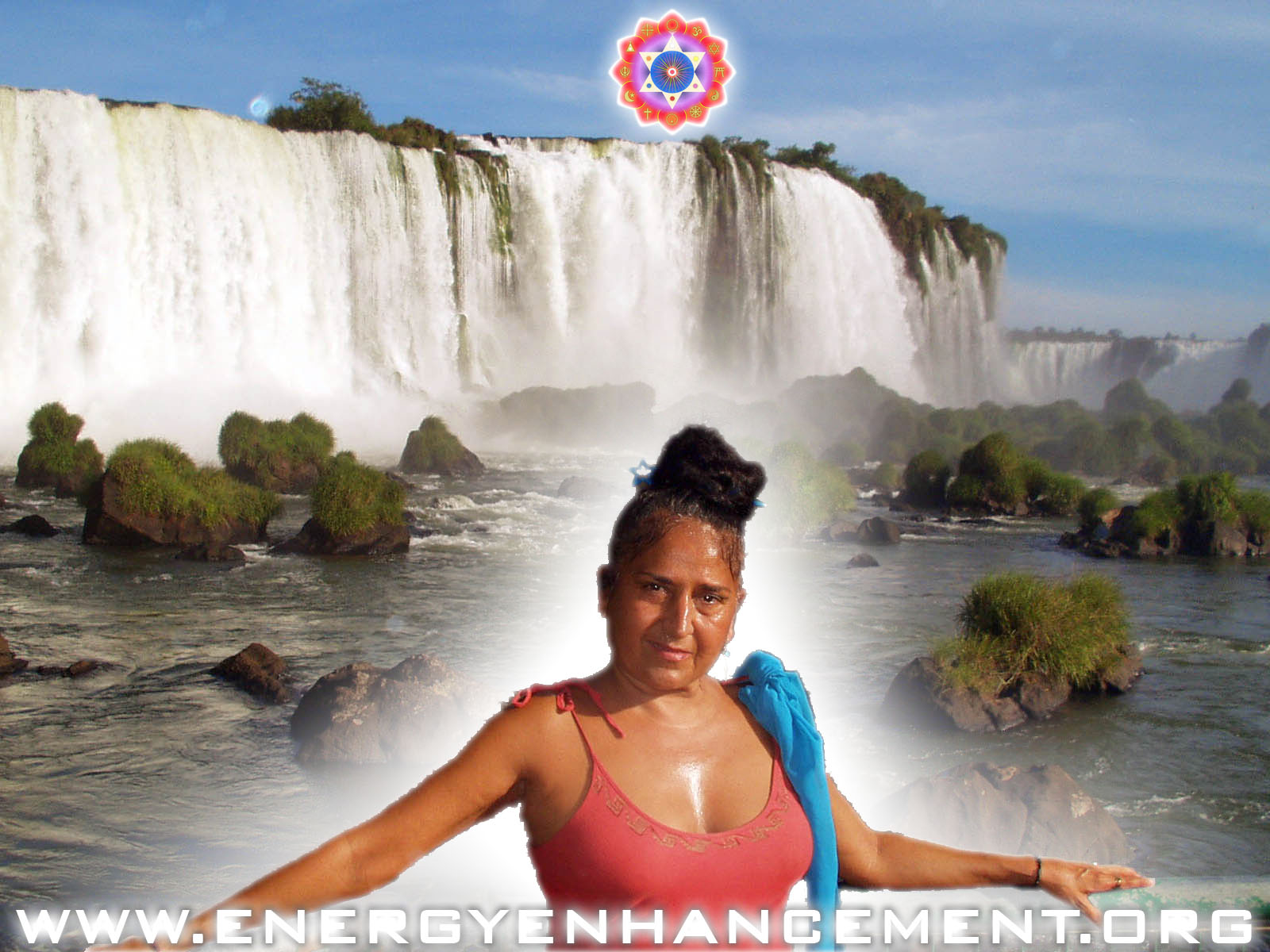 MATAJI DEVI DHYANI - VISIT TO IGUAZU AFTER THE JULY 2008 COURSE
REMOVE ALL BLOCKAGES TO YOUR HAPPINESS
WITH ENERGY ENHANCEMENT - NOW!!
ENERGY ENHANCEMENT APPRENTICE LEVEL 3
THE KARMA CLEARING PROCESS.
KARMA CLEANING PROCESS, CLEAN THE KARMA FROM PAST LIVES, FUTURE LIFE, FUTURE LIFETIMES, SOUL FRAGMENTATION AND RETRIEVAL, INNER CHILDREN, SELFISH EGO SUB PERSONALITES, LIFE DESTROYING STRATEGIES, THE ALOOF, THE INTERROGATOR, THE VIOLATOR, THE SELFISH COMPETITIVE STAR, THE VAMP OR DON JUAN, THE PLEASER, THE BLAMER, THE CRITIC, THE KING, THE SELF DESTRUCTOR, ALL THE DESTRUCTIVE VOWS FROM THIS AND PAST LIFETIMES, THE CREATION OF SELF LOVE, LOVE AND SERVICE.
ARE YOU READY ?
ADVANCED ENERGY ENHANCEMENT MEDITATION SAMYAMA COURSE ARGENTINA

email sol@energyenhancement.org for details

THOMAS BLAIR AT IGUAZU FALLS - THE DEVILS THROAT! OCTOBER 2008

Well, after Thomas Blair's Energy Enhancement Courses in Spain L'Escala 2006, and Spain Palamos 2007, Thomas returned for a third time - an Advanced Energy Enhancement Meditation Course Refresher to Rosario Argentina going on to Iguazu Brazil in October 2008 in which he removed a Dense Multi-Cored Matrix Blockage Implant from past lifetimes.

email sol@energyenhancement.org for details
VANESSA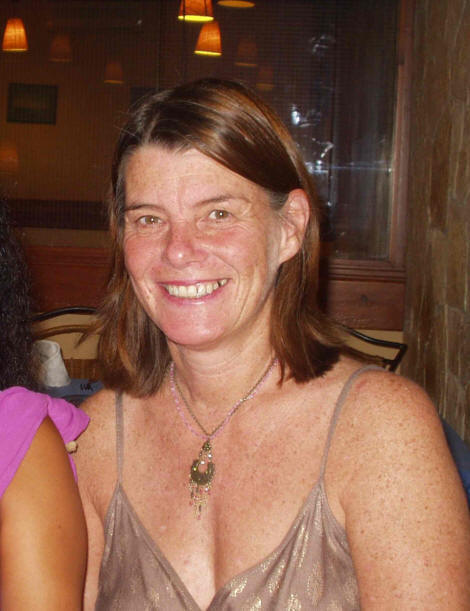 IGUAZU FALLS - SEVENTH NATURAL WONDER OF THE WORLD

EMAIL sol@energyenhancement.org for details


.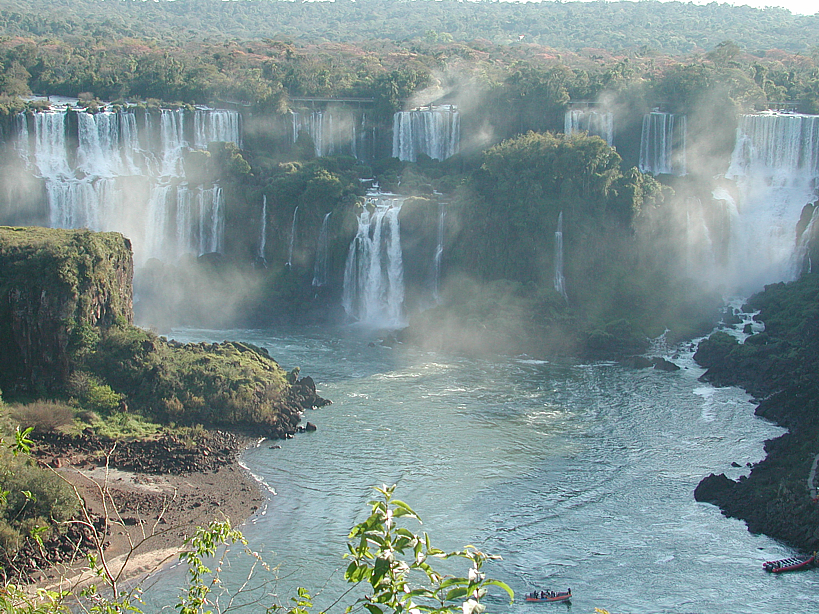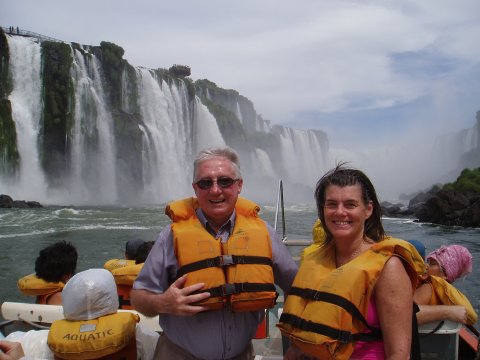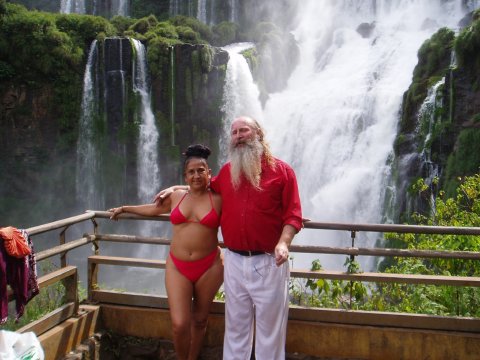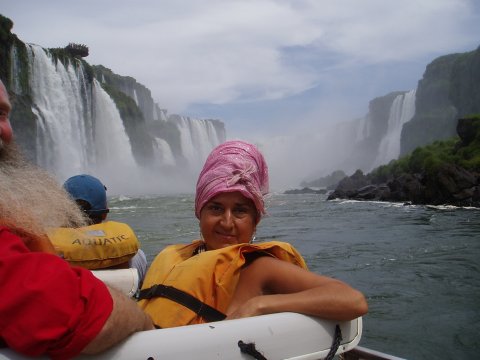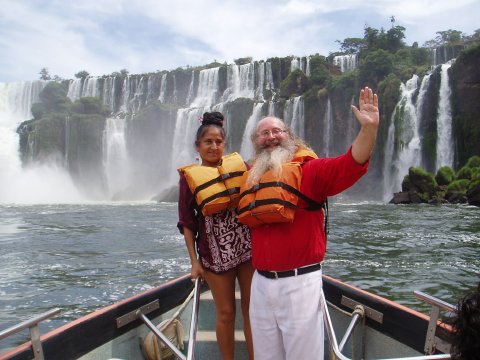 VANESSA WHO WROTE THE REPORT ABOVE, WHO CAME FOR HER SECOND ENERGY ENHANCEMENT COURSE


It was nearly two years ago that I completed the first half of the EE course in Spain with Satchi and Devi. In one respect it seems just yesterday but in another a life time away. A lot has happened in my life between that time deaths, births, daughter's marriage, ill health; the usual variety of life's traumas. I returned from the first course full of determination to follow my spiritual path, I was going to do such great things but being a wife and mother just took over. At the times when I most needed to practice I did not, which in turn lead to much inner suffering.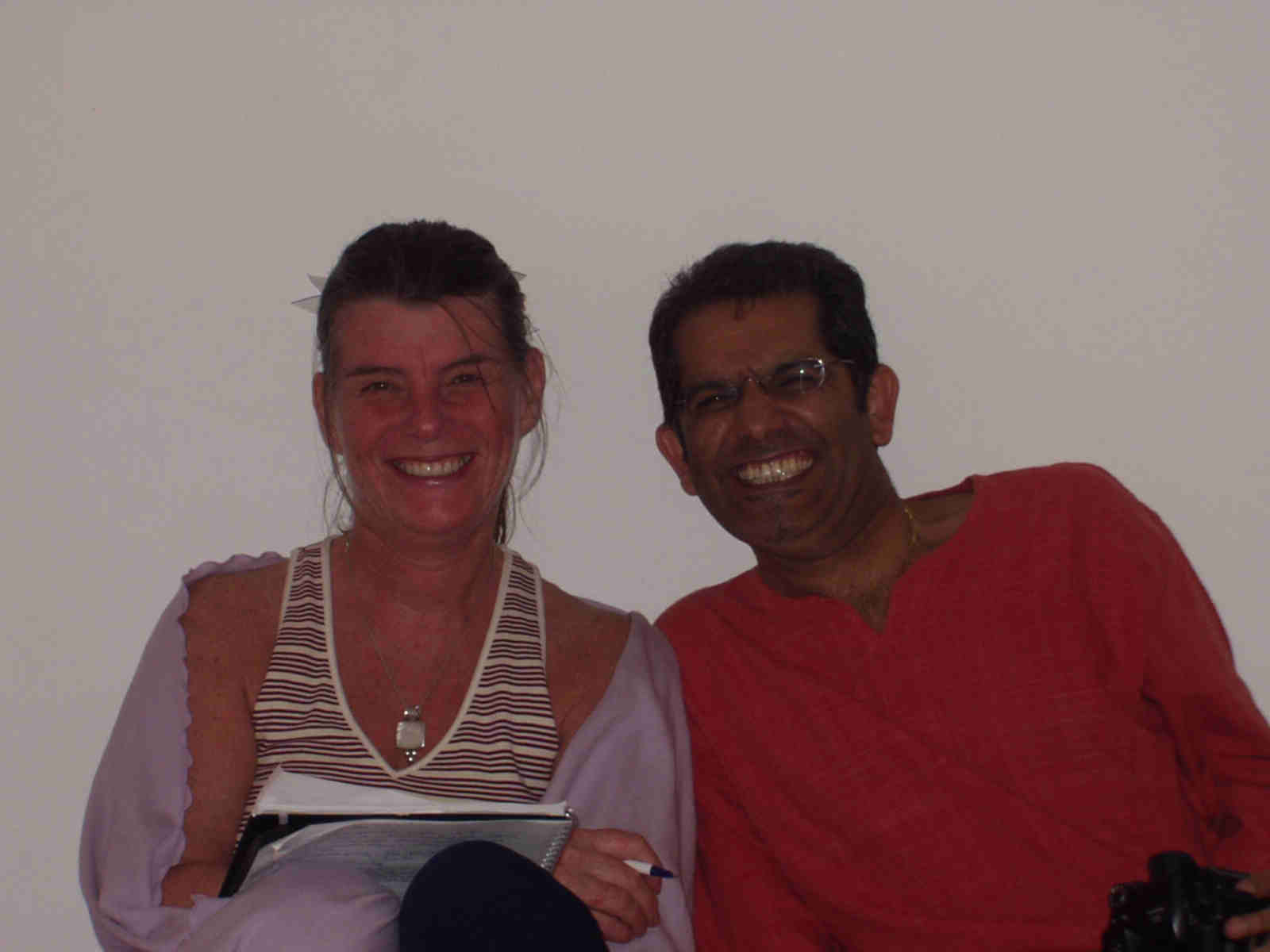 Vanessa with Dhiren, another course member
I was also struggling to get myself acknowledged as a spiritual person by those close to me. I was tired of living two lives, one as a family person and the other as a spiritual one. To incorporate the two was no easy task and relationships problems developed which that is what really brought me back to the course. I needed ways of dealing with relationships of close to me. I had enough of being drawn into emotional traumas and expectations. I needed the tools to develop non-attachment, whilst at the same time being more open and loving.
I needed a better understanding of how to stop my energies from being drained from me and I came back to the course as I needed to find the answers.
The two year gap had been beneficial in that I came with a renewed conviction to learn and develop from what was being taught. I had found I tended to live an insular spiritual life at home, although I was able to learn from the gurus and swami's I mixed with. I was pleased to join an on going group half way through; I was welcomed and made to feel a part of it immediately. The group provided a valuable learning environment as its members explained their personal experiences, as previously on my own I often wondered was it just me who felt like this.
I was deeply touched by their commitment and determination to follow a spiritual path despite all the difficulties. I appreciated being part of the group, over the two weeks I felt a unity of spirit amongst us we acted as a whole and not separate individuals, a sense of oneness and harmony developed. The benefit of the course was the tackling of shared difficulties, as well as learning new techniques with like minded people.
The course is very user friendly and can be easily related to everyday life and the problems that occur in it. Blockages, strategies and inner children all had to be worked on and along with this came the realisation of the benefit of a maintenance programme to be carried on when I return home.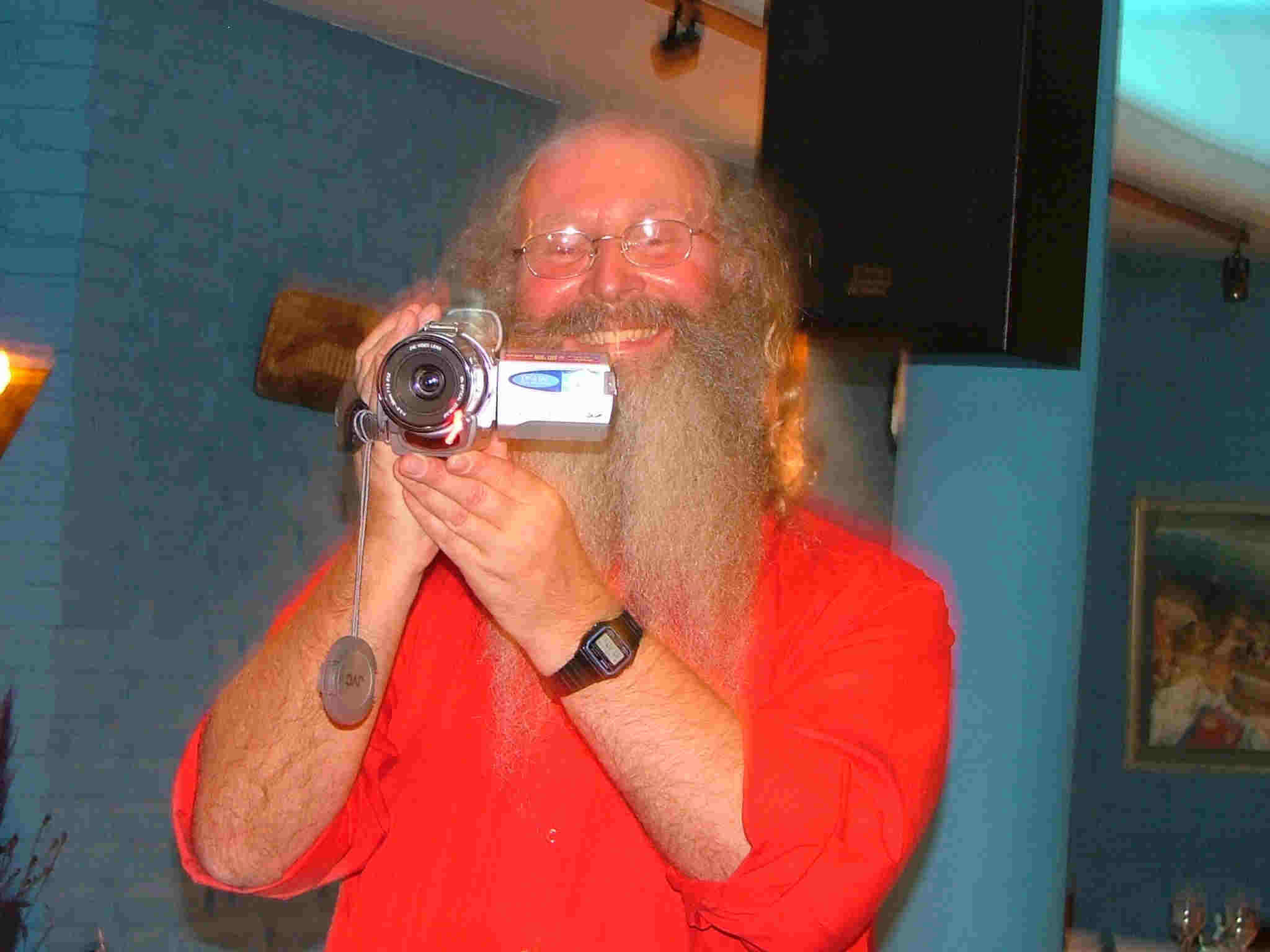 Satchi and Devi are intuitive teachers who know what is best for you and can point you in the right direction. It has been noted by the other group members that my appearance has improved in just one week and I can feel the inner changes that have taken place. My energy levels are high, I have a lightness about my body and a tranquil calmness surrounding me, what more could I want.
At the time of writing we are tackling relationships, having brought about change in ourselves through the techniques learnt on the course we can now bring about change in our relationships with others. This was an important area in my life that I wanted to tackle if I was to move on in my spiritual path. I was trying to merge my family life with my spiritual one and was having problems with those close to me incorporating into their lives. Hence their relationship with me and vice versa needed to be healed in order to create a more spiritual environment. The Energy Enhancement course gave me the tools that can be used in everyday life when I return home. The tools taught are the cleaning of the chakras as well as the lines of communication between chakra to chakra from yourself to another person. At the same time their auras and energy fields can be cleansed. EE is a method for healing yourself and others.
I was putting this into practice with my husband who came to Argentina with me to keep me company but not to participate on the course.
For the first time in his life he picked up a spiritual book to read, which is something I had hoped would happen for many years, and goes to prove something must be happening. I look forward to practising the techniques on my return.
My insight and intuition have developed on the course and many experiences have happened to prove that the teachings do what they say. One night a vision came of the Time Line, which we had just learnt about that day on the Energy Enhancement course. I had never seen one before but it was so clear that it left no doubt to its existence.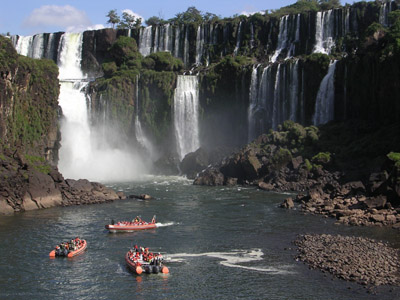 The course is experiential you know it works when you experience it, you do not have to accept what is being said blindly. You have to trust your own abilities to gain from the teachings and it will be revealed to you.
This happens very effectively with the Energy Enhancement Reiki teachings. By giving Reiki to a person they will know that the energies do exist and will lead then to a greater understanding of what meditation is about. I have always wanted to help people through meditation and was pleased Reiki tied in with EE. I can feel the energies descend through me and be transmitted to the person being healed. It is that connection with a higher force and its flow, that has created some very moving experiences I had had with Devi. She is a wonderful teacher of it and her hands give all the learning necessary.
There has been an expansion of my energy fields that I would not have achieved on my own or elsewhere. To be able to use the energies in a healing way has been a blessing. My original expectation from the course was to increase my knowledge of the energies by direct experience of them to gain wisdom and this has been fulfilled.
The EE techniques have deepened my spiritual understanding and also enhanced my spiritual practice. I intend to pass on this knowledge to those I meet on the meditation path.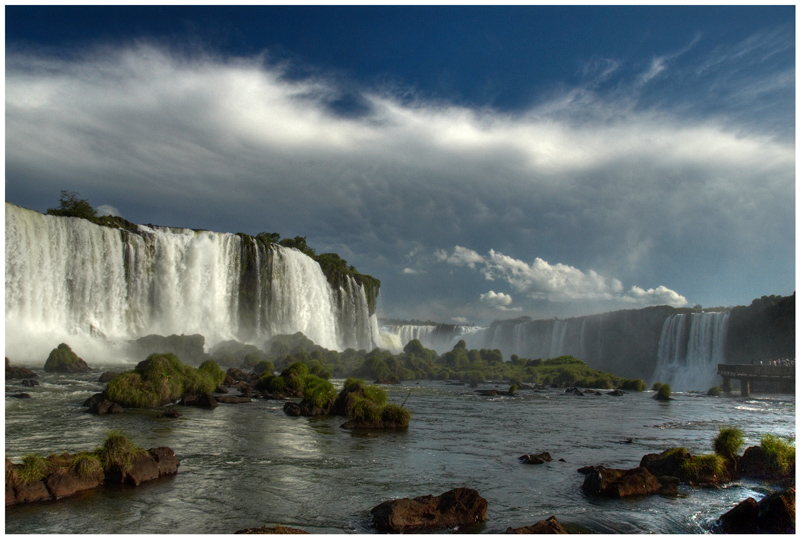 The course has given me confidence to handle the internal saboteurs we all have within us and carry on my spiritual journey with renewed vigour.
The warmth and caring ways of Satchi and Devi have provided a safe environment in which to learn. Many distractions can come to stop you coming on the course but they need to be overcome if you really want to progress on your spiritual path. My deep gratitude and thanks go to both Satchi and Devi for giving so much of themselves.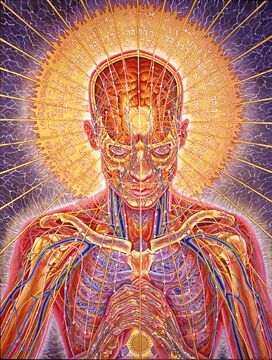 COME ON THE ENERGY ENHANCEMENT COURSE
IGUAZU!!
EMAIL sol@energyenhancement.org for details

This largesse can only come through an increase in the Real Physical Economy
This largesse can only come through an increase in the Real Physical Economy - not the gambling Funny Money of Wall Street.
This increase can only come through cheap plentiful energy and investment in infrastructure.
Infrastructure projects like NAWAPA can link water from rivers in Alaska which run off into the sea to fertile land WHICH NEEDS IRRIGATION in California.
Fourth generation nuclear electrical energy can be provided, almost free for 5000 years with the uranium already mined. Fourth generation nuclear energy will burn 100% of all nuclear fuel even the, "Waste" from other nuclear power stations. If we mine more Uranium and Thorium, we can produce almost free power for all the people in the world for Billions of Years!
The Nuclear Integral Fast Reactor and S-PRISM EFFICIENT FOURTH GENERATION NUCLEAR DESIGN
The Nuclear desalination of water can make the deserts Bloom.
Nuclear Housing - concrete is priced on the cost of energy.
Free education and entertainment mean a possible good life for all humanity without the need for "work". Channeling the passion of humanity in good directions will benefit all humanity.
Russia Moves Firmly To Make Fast Breeders a Major Part of Its Nuclear Program
August 28, 2010 • 9:40AM
Some of the 26 reactors that Rosatom, Russia's state nuclear corporation, plans to build before 2030, will use the Fast Reactor technology, corporation spokesman Sergei Novikov said. According to the corporation's outlook, it will completely phase out the current, third-generation equipment.

The fast breeder reactor achieves what industry insiders call a closed fuel cycle, the ability to use byproducts from one nuclear reaction as fuel for another, allowing for an infinite expansion of fuel reserves. It usually uses mixed oxide fuel made up of about 20 percent plutonium and 80 percent plain, un-enriched uranium that transmutes into much more plutonium as it burns, thus creating more enriched fuel for other reactors.

In addition to an incredible fuel situation, the fast breeder reactor produces waste that is much safer to store, because half of its radioactivity dissipates over 30 to 40 years. In contrast, waste from current nuclear reactors can take more than 25,000 years to decay unless burnt in the Fourth Generation Reactors.


TALKS WITH THE MASTER JULY 2010
ENERGY ENHANCEMENT MEDITATION STREAMING VIDEO DVDS
QUESTION AND ANSWER WITH SATCHIDANAND ON THE STREAMING VIDEO AND DVD ENERGY ENHANCEMENT COURSES
Hello Satchidanand,


Thanks for the the Streaming Video EE Level 1 Meditation.

Y
our last response must be full of love and light because I was able to watch those videos you sent me and practise meditation on the same day. It's a breakthrough for me.

I feel a cool, refreshing sensation when I think I'm aligned properly, like the feeling you get when you walk into an air conditioned room on a hot summer day. It's a very wonderful feeling. Is this a symptom of aligning my spines correctly or is it all just my imagination?

A few minutes into the meditation, I can feel that my body starts to shake. I feel that the shaking comes from my heart beat, though I'm not sure, it could be the result of staying in the posture for the first time - my muscles could just be worn out.

I tried to follow the breathing you mentioned in the video during meditation, but I keep getting the urge to pause and stop breathing in between the in and out breaths. Should I ignore or follow my urge?

Today, I definitely feel that I have more energy. I feel the extra energy comes from the area of my body where my hands were placed during meditation.

I also loved the first talk!

Thanks again for your response.

Andy, Student from the USA
IF A SIMPLE STUDENT CAN GET THIS ENERGY, THIS POWERING UP FIRST TIME WITH ONE INITIATION STREAMING VIDEO - AND EVERY STUDENT GETS THESE EXPERIENCES - THINK WHAT IS POSSIBLE FOR YOU!!
Hello Andy,


First, this is not your imagination.

Spiritual Kundalini Energy is real and this is your first meeting with it!!


First, use a cushion.

Use a BIG cushion sufficient to get your spine in alignment with the energies from the center of the Universe into the center of the earth.

Go with the feeling to hold the breath when you feel to.

Do not do it all the time. Just when you feel it!

You have to feel when you are in alignment. The feeling of being Air conditioned will do.

Then understand that it is possible to be more aligned, closer to the center.

Search.

Keep searching for the center.

Shaking is normal, but usually it is the result of energy blockages - tell me more next time.


Meditate every day, twice a day.

Try to increase your periods of meditation - do not push too much - easily.

Power Up!!

Get back to me with more experiences.

Love and Light

Satchidanand

...The straight spine is just a spine in alignment.

In reality the spine is curved forwards from the base, opening the abdomen, allowing breathing deeply into the abdomen.

The spine at the heart center is open, big heart, spine curved forwards there. Open your Heart!!

I say this on the video.

The kundalini shaking is a blockage symptom!!

Emotions, negative emotions which you cannot control, instead of the emotion of Love, are also symptoms of Energy Blockages

Level 2 is the removal of blockages.

Before that, you need to imagine the energy of your long out breath breathing through the blockage. Breath it out and burn it up in the center of the earth.

Remember, anger and fear are not you. It is the removable blockage!!

Experience of Energy Blockages and their symptoms is part of the course. You need to overcome the symptoms and eventually remove the blockage.

The blockage has been there for years. The energy of meditation makes it visible and thus removable!!

Love and Light,

Satchidanand

You're right! I watched the Video again, and I was surprised how much information I missed the first time.

My spine is curved a bit backwards when I sit, and I think this is due to my lack of flexibility. But, I can feel that my spine is more able to "curve forwards at the base" as I sit more and more.

I always looked for ways to improve my posture, and I found the methods of stretching through the heart and the back of the head perfect for it. Thanks for the great Video! And thank you Satchidanand for giving me these awesome suggestions!

I'll practise diligently to get into alignment and then remove all the Energy Blockages!

Andy
THE ENERGY ENHANCEMENT STREAMING VIDEO HOME STUDY COURSE - BEST VALUE
See 89 Energy Enhancement YouTube STREAMING VIDEOS..
http://www.youtube.com/results?search_query=Swamisatchidanand&search=Search
CLICK ABOVE!!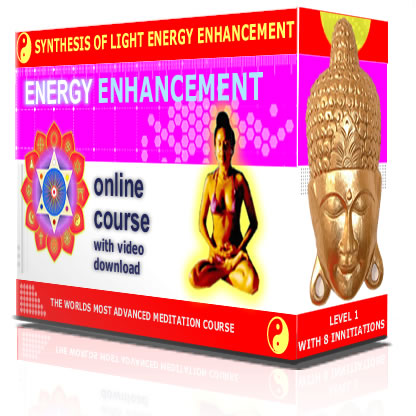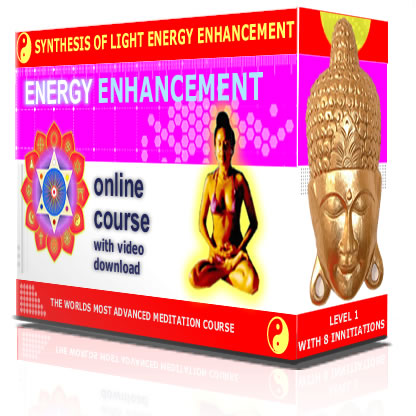 THE ENERGY ENHANCEMENT STREAMING VIDEO HOME STUDY COURSE - BEST VALUE
See 89 Energy Enhancement YouTube STREAMING VIDEOS.. FROM THE ENERGY ENHANCEMENT STREAMING VIDEO HOME STUDY COURSE
http://www.youtube.com/results?search_query=Swamisatchidanand&search=Search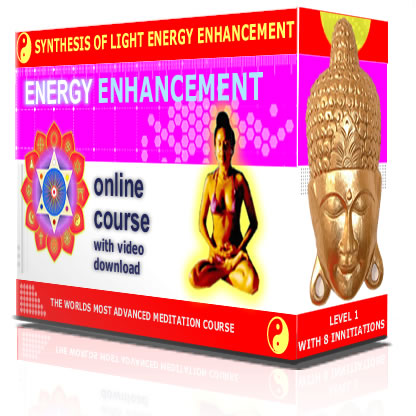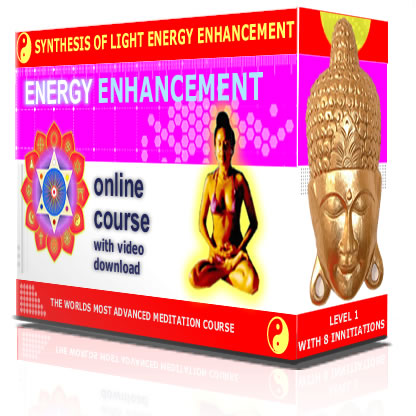 ENERGY ENHANCEMENT ONLINE STREAMING VIDEO INTERNET COURSE LEVEL ONE AND LEVEL TWO

- GAIN THE ENERGY YOU NEED TO POWER UP!!

LEVEL TWO - REMOVE ENERGY BLOCKAGES WHICH AFFECT YOUR HEALTH, YOUR MIND AND EMOTIONS, AND YOUR INNER PEACE!!!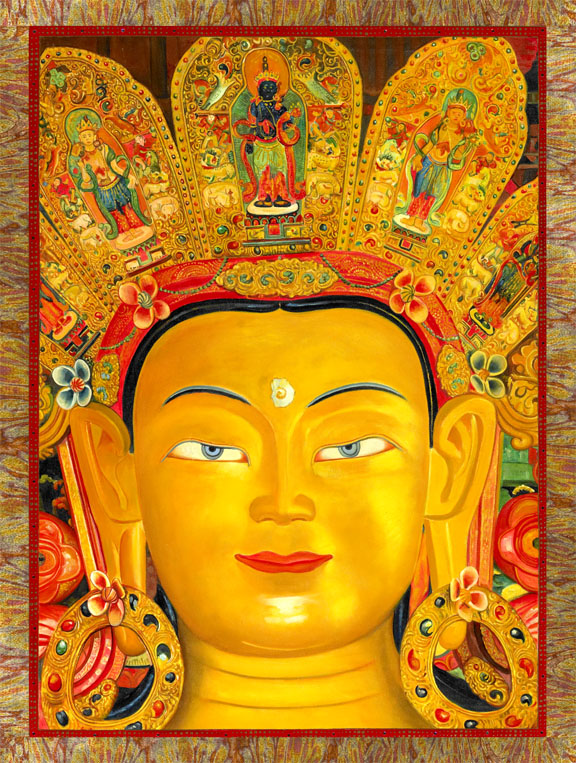 IN THE COMFORT OF YOUR OWN HOME – GAIN THE INCREDIBLE BENEFITS OF THE KUNDALINI KRIYAS, THE GROUNDING OF NEGATIVE ENERGIES, DRAIN THE LAST DREGS OF YOUR VITRIOL. LEARN ENERGY ENHANCEMENT LEVEL ONE AND LEVEL TWO OF THE COURSE ON ENERGY ENHANCEMENT

GAIN THE ENERGY YOU NEED TO POWER UP!!

PASSWORDS TO THE ADDRESSES OF THE ONLINE STREAMING VIDEOS SENT BY EMAIL - BUY BY PAYPAL OR CREDIT CARD FULL PRICE OR DEPOSIT WITH 11 MONTHLY PAYMENTS.

EMAIL sol@energyenhancement.org for details

Chakras above the Head - The Buddhist Thirty-one Planes of Existence and Energy Blockages- JHANAS, HEAVENS, Vampire Parasitic Ghost Blockages, DEMONS, ASURAS

Buddhist Stream Entry Part 1 Meditational Alignment with a Stream of Energy From Heaven to Earth - The Antahkarana

Buddhist Stream Entry Part 2: Stream entry and After - Meditational Alignment with a Stream of Energy From Heaven to Earth - The Antahkarana

Buddhism Stream Entry Pt 3: Meditational Alignment with a Stream of Energy From Heaven to Earth - The Antahkarana

Vedic-Agamic Cosmology - Chakras above Sahasrara Chakra and Below Muladhara Chakra

Chakras and Ida, Pingala, Sushumna and the Caduceus

Chakras and the Initiations of Enlightenment

Osho Book Directory https://www.energyenhancement.org/Osho/Osho-Books-Directory.html