ENERGETIC BLOCKAGES, GRAHAM AND HIS ENERGY ENHANCEMENT COURSE OF MEDITATION ENERGY ENHANCEMENT 2004
COURSE REPORTS
COME ON THE IGUASSU ENERGY ENHANCEMENT MEDITATION COURSE - JANUARY 2011 STUDENT REPORTS

GRAHAM SMITH COURSE REPORT RISHIKESH AND GOA INDIA COURSE REPORTS WITH BHAKTI GANESHA DEVANANDA ENERGETIC BLOCKAGES, GRAHAM AND HIS ENERGY ENHANCEMENT COURSE OF MEDITATION ENERGY ENHANCEMENT 2004

HONEY KALARIA'S 2005 COURSE REPORT

ENERGY ENHANCEMENT COURSE STUDENT REPORT - JAN 22ND TO FEBRUARY 25TH 2011
---
CLICK HERE FOR THE ENERGY ENHANCEMENT SPIRITUAL MASTERS CONTENTS PAGE - SUFI AND SUFISM, DON JUAN AND CASTANEDA, JESUS, ZEN, TAO AND TAOISM, YOGA AND PATANJALI, PYTHAGORAS, GURU AND DISCIPLE, UPANISHADS, TANTRA AND ARTICLES OF ENERGY ENHANCEMENT
---
---
Graham and his Energy Enhancement Course 2004 by Satchidanand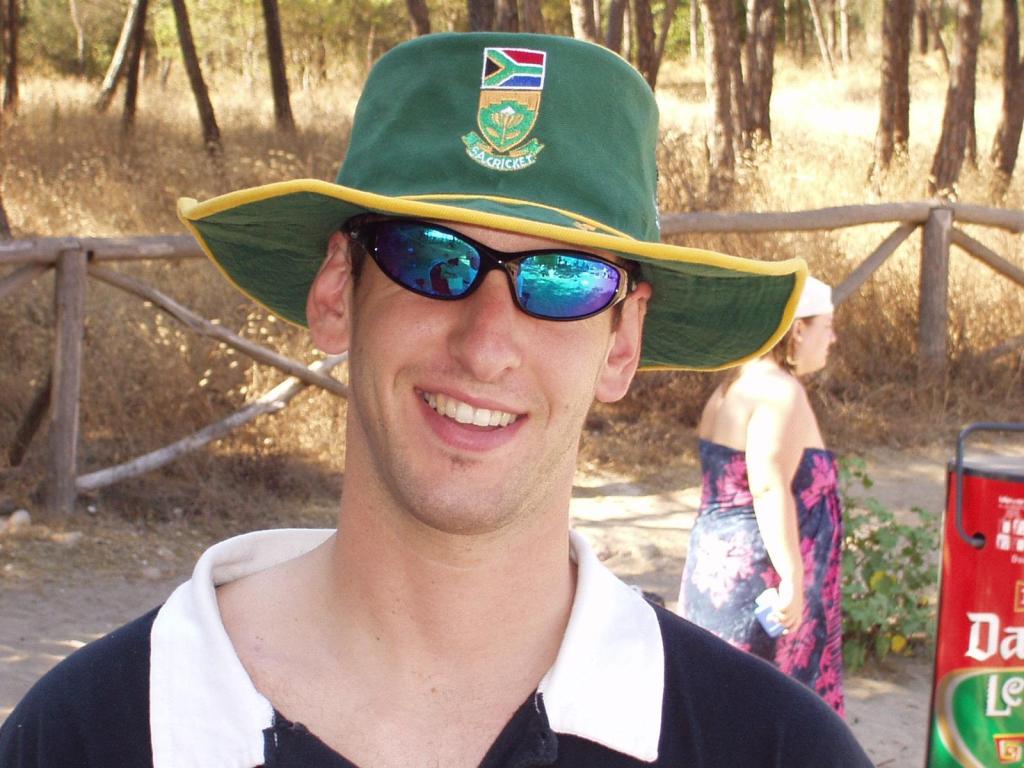 This last week we have been hosting the Energy Enhancement teaching of Graham Smith from Dublin in Ireland.
Graham is 30 years old, likes sport and Guinness, has a Masters in Philosophy from Dublin University, and has recently spent 3 months in a Zen Monastery of the Deshimaru Soto Zen Lineage in France, taking part in many sesheins when one practices meditation for perhaps 6 hours per day for a week or 10 days.
Ah, the practice of Zazen, Shikantaza, just sitting, which I practiced with my Master Roshi Hogen from Japan who still teaches occasionally in Byrom Bay, Australia.
As I described last week in my commentary on Blockages. First the easy blockages come out, then those of medium difficulty, finally the really difficult ones come out. And the last one is a Doozy!!
And after the normal experiences of session which Graham went through. Of pain, sleeping a lot and the raising of emotions and irritability and anger, Graham was told by the Master of the Monastery, John Pierre, that he was so surprised at how much he had improved. Now he can sit for the whole sessein without pain.
Surprised because Graham and John Pierre knows he is an Eejit, which is an Irish word describing many of the "Bhoys" or the "lads" and means, a complete idiot. Which means that I suppose, that Graham knows himself a bit better than that. Knows his ego is an idiot and is so comfortable with that that he does not mind when he is described as an idiot, because he knows that his soul is not!!
He has not taken offence at the testing of his teachers knowing truly, "sticks and stones can hurt my bones, but words can never hurt me." This is the sign of a strong emotional IQ.
Indeed, Gurdjieff was so enamored of this technique, that he used to have a, "Toast of the Idiots" at the end of his dinner parties in strong vodka. He created nineteen hierarchical varieties of Idiots and named all his students one of them by toast.
It creates a necessary humility. It tells you the truth about yourself. It is water off the ducks back of the Soul personality. The Soul personality just does not care what other people think. It is higher than that.
Only the selfish competitive ego personality ever gets hurt.
Now everyone knows that the purpose of sitting is to remove painful blockages from the base chakra, but when the blockages of medium difficulty start to be shifted by the process of just sitting or indeed of life itself, then you need a Zen Master to remove the blockage, or you need a Master and Energy Enhancement techniques to shift them.
Zazen, just sitting, is not a strong enough practice to effect their removal, one needs something stronger.
I remember with Hogen, that even when he was in Japan and I was in England, every morning he used to throw me out of bed at 6am for my Zazen, but as I was practicing I felt him there with me cleaning my base chakra.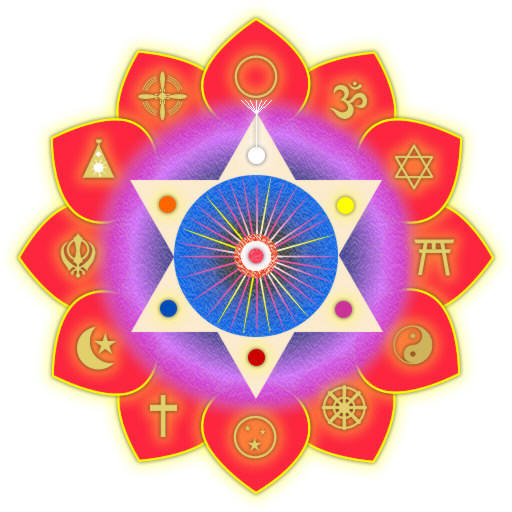 Can you feel my breeze blowing.
Even from 10,000 miles.
Haiku, or Zen Poem written by Zen Master Hogen.
Writing a Haiku
In 17 Syllables
Is Very Diffic…
Written by John Cooper Clarke…
Yet the best kind of Master lets the students know how to do it for themselves.
So Life or Zazen starts to move the blockages one by one and Graham had got to the stage where an "Accident" whilst scuba diving in the Red Sea had caused a problem in his back in the Lumbar vertebrae.
Usually the Energy Blockage calls for the accident and creates the injury and Energy Blockages in the Abdomen, Second Chakra, the Relationship Chakra always cause problems in the Lumbar vertebrae.
These types of Relationship energy blockage call for a jewish mother. They call for the experience of your father leaving you and your mother at the age of Five.
Indeed they call for relationship experiences with people with similar Energy Blockages in the Relationship Chakra so that in the end you can characterize your partners as "Mad as a barrel of Frogs!" as Like calls unto like. As within, so without!
As you pass through the test of the Mastery of Relationships you learn the necessity of Grounding all the pain in your relationship blockages and then all these tests just stop as you Master the Relationship Initiation. In the process you completely heal the physical problems in the Lumbar Vertebrae providing you keep clean and stop absorbing fresh blockages from your relationship partners.
Learning how to do this is a part of Energy Enhancement Level Three, the Mastery of Relationships.
So, to get back to this course, we taught Graham Energy Enhancement LEVEL ONE Techniques.
Meditation
The Microcosmic Orbit
The Grounding of Negative Energies
The Macrocosmic Orbit
The Mastery of Food, the ability to judge if Food contains pesticides.
The first Energy Enhancement methods of removing blockages
Three ever stronger methods of psychic protection.
And after all that, we set Graham loose on his blockages particularly at the region of the Lumbar Vertebrae.
He had the experiences of removing energy blockages in the shoulders and two more blockages in the Lumbar Vertebrae.
However there was still pain in the back and we taught…
Energy Enhancement Level Two, advanced more powerful methods of removing blockages.
Removal of Blockages from parts of the body, where there is pain
Removal of Blockages from all the seven chakras.
Removal of Blockages from the Aura.
Removal of Blockages from the DNA.
So now Graham had the most profound and strong Energy Enhancement techniques to remove the last most powerful Energy Blockage from the Lumbar Region of his spine.
And he sat powerfully in Zazen with me for two hours and his legs started to hurt, and he became irritable and angry. Indeed his whole personality changed and became grouchy.
"I wouldn't want to be a member of any organization which would have me for a member…" Groucho Marx
Indeed he came to inhabit that part of his normal personality which could be described as the violator. This blockage, over many years had kept pushing his anger button. Graham was an angry person.
Indeed this very powerful energy blockage at the base of his spine had caused the constant grouchyness in his personality and the physical problems in the discs of his Lumbar vertebrae.
Many people have this sort of back problem and Energy Blockages underlie every type of Back problem.
Now, when you have a very difficult energy blockage, you should know that the blockage has a lot of very dense black perverted negative energy inside it. Difficult blockages have been known to take several hours to completely ground, when easy ones just take a few minutes.
The skin around these difficult Energy Blockages is very tough, hard to get through, difficult to penetrate, so that the advanced techniques of Energy Enhancement Level Two are completely necessary. Every person has these blockages and those even more difficult inside them.
So, I said to Graham that he should not give up. He should focus on this life problem, because this difficult Blockage had defined his life so far. Getting rid of this blockage was not a matter of Life and Death, It was more Important than that, because this blockage had been with him and defined his life over many lifetimes!!
Indeed, it is not necessary to sit in meditation to use these Energy Enhancement Blockage Busting Techniques. You can focus on them in an easy chair. You can even do them lying down in bed.
So Graham went to bed, lost focus and went to sleep.
I say to my students that you can think of these blockages as a kind of Black Ice. As the heat of the Universal Energy is focused through them they melt into Black Water. As more energy is focused through them then they turn into a black Anesthetic Gas which comes out into the aura and sends you to sleep, unless you can Ground this Gas first, before it gets to you.
Thus when people first start to meditate, they tend to go to sleep.
And then he got up again and sat in meditation and focused and we could feel the reverberations in the Force all throughout the house.
After a while I entered into his blockage and gave him a helping hand and the blockage went, and the pain went. Three Blockages in the Spine and the Last one was very intense!!
And now we are finding even more Blockages in the Lumbar area, when we worked with the DNA, a very painful blockage was brought out and felt in the abdomen!!
And now we have the job of re-aligning his spine with Yoga, after removing all the blockages it will probably stay healed.
And we have the further job of Cleaning the Blockages out of this Life, and of all his past lives and of the Future Lives.
We once had a student who mis-heard me when I told him to clean out all the negative energy from all his past lives. Instead he started to clean the future of this life. He saw himself in 20 years, with two children, no wife, in very difficult times. And then…. Nothing!
So we said, well, better clean the past lives. And he did so and then he accessed the future and this time into his seventies surrounded by white light as a spiritual teacher into his seventies and eighties.
Energy Blockages are Karma and Bad Luck.
Energy Blockages are the selfish, competitive ego.
Grahams After Course Email...

hiya Satchi,
howzitgoin?!
<grin!>

I was aware of a fair bit of energy in the car on the way to the airport,
and on the plane - what were you up to?!

I suppose I'm supposed to believe that you were busy "healing" me!!!!
<wink!>

That is the way it felt allright,
so, if so, thank you very much!


I felt very happy on the plane, and not in a selfish way at all,
I felt like I was sparkling!


<LAUGHS!> I hope yer getting the "tone" / humour of this email,
I'm making fun of myself!

take care!

thanks for everything.

GKS


p.s.

again, thanks,
and give my best to Devi, tell her I'm gonna start practicing the Reiki on
our dog, and we'll see what happens!

xx

__________________


"Just don't give up trying to do what you really want to do. Where there's
love and inspiration, I don't think you can go wrong."
Ella Fitzgerald
1917-1996, Jazz Singer


Love and Light,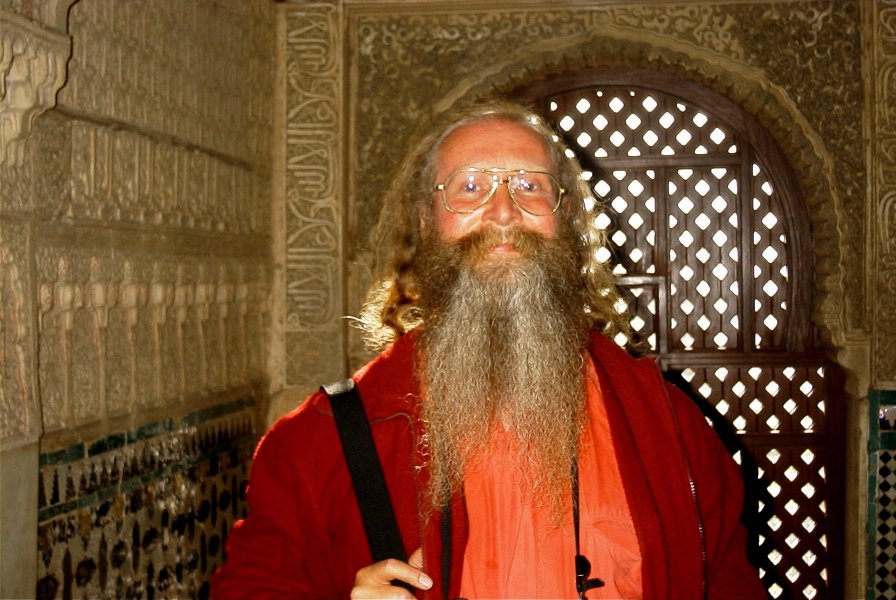 Satchidanand
MORE TESTIMONIALS FROM OTHER ENERGY ENHANCEMENT STUDENTS, - COMPANY DIRECTORS, STUDENTS, CHANGE MANAGERS, NURSES, ACUPUNCTURISTS, TEACHERS, WEALTH MANAGERS, - EVERYONE FROM ALL WALKS OF LIFE<![if !supportLineBreakNewLine]>
<![endif]>
<![if !supportLineBreakNewLine]><![endif]>
<![if !supportLineBreakNewLine]><![endif]>

ENERGY ENHANCEMENT

THE CORE ENERGY TECHNIQUES !!

CLICK BELOW TO GO TO

Take your time, this site has much new wonderful information.

<> <>
ENERGY ENHANCEMENT BLOCKAGE DIRECTORY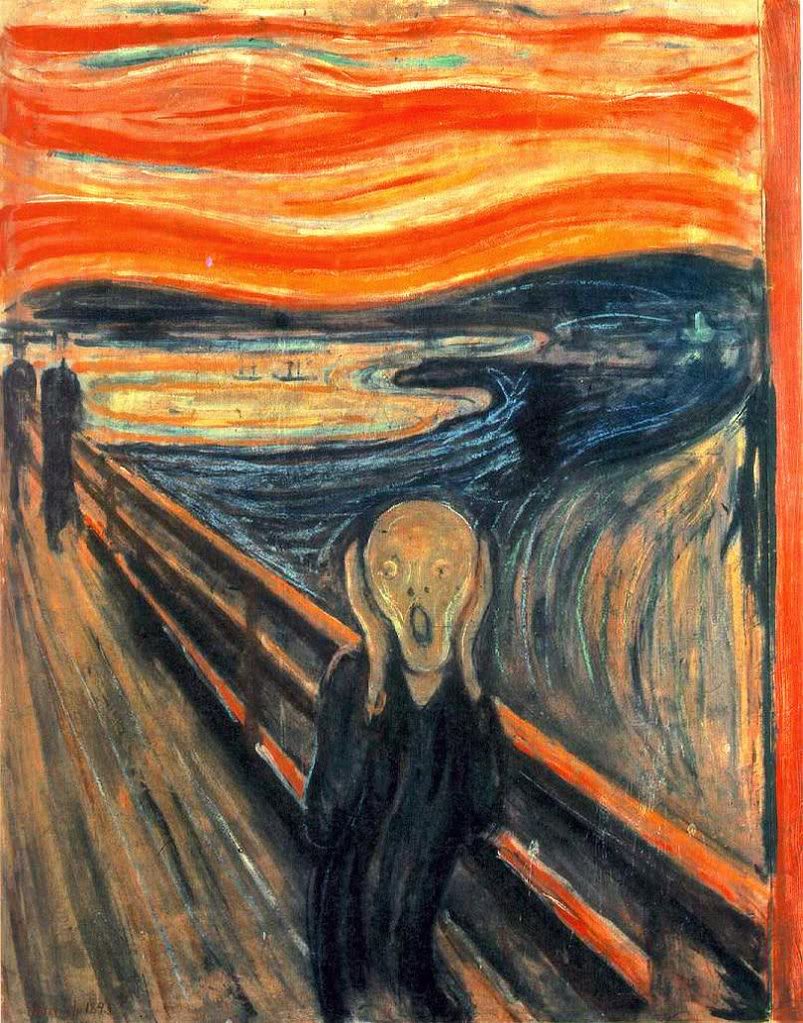 Blockages are surrounded by Trauma-Formed negative karmic mass - The Scream - Munch

BLOCKAGE ELIMINATION AND WORLD CHANGE - THE REMOVAL OF ENERGY BLOCKAGES ENTITIES AND IMPLANTS WITH ADVANCED ENERGY BLOCKAGE BUSTING TECHNIQUES

ENERGY CONNECTIONS BETWEEN PEOPLE, BETWEEN THEIR CHAKRAS AND ENERGY BLOCKAGES. ENERGY CONNECTIONS BETWEEN PEOPLE, BETWEEN THEIR CHAKRAS AND CONTROL IMPLANT BLOCKAGES, VAMPIRE IMPLANT BLOCKAGES, Student experience of sexual Implants, THE OPENING OF PSYCHIC VISION

BLOCKAGE KARMA SUB-PERSONALITIES FROM THE LORD OF THE RINGS AND PATANJALI WITH ENERGY ENHANCEMENT

Chakras above Sahasrara Chakra and Below Muladhara Chakra

THE PSYCHOPATH, HERVEY CLECKLEY, THE MASK OF SANITY

GURDJIEFF AND BLOCKAGES - CLICK HERE

DAME ALEXANDRA DAVID NEEL - THOUGHT-FORMS IN TIBET - CLICK HERE

HUBBARD, SCIENTOLOGY AND BLOCKAGES

LAVE DISTRACTION CONTROL BLOCKAGES ARE CAUSED BY ENERGY BLOCKAGES BELOW THE BASE CHAKRA

PSYCHOPATH DISTRACTION CONTROL BLOCKAGES ARE CAUSED BY ENERGY BLOCKAGES ABOVE THE CROWN CHAKRA AND IN THE HEART CHAKRA

ENERGY ENHANCEMENT GAIN SUPER ENERGY SOUL FUSION

ENERGY ENHANCEMENT BLOCKAGE REMOVAL

ENERGY ENHANCEMENT KARMA CLEARING PROCESS - Remove Ego Sub-Personality Energy Blockages like the Connector Sub-Personality, the Distraction Implant Control Blockages and Implant Vampire Blockages Attention Seeking Strategy Energy Blockages and Inner Children in Energy Enhancement Level 3

Chakras and Ida, Pingala, Sushumna and the Caduceus

Chakras and the Initiations of Enlightenment

CHAKRAS <>

PSYCHOPATHY HEALED BY REMOVING BLOCKAGES IN CHAKRAS OUTSIDE THE BODY IN THE ANTAHKARANA

MEDITATION - ENERGY BLOCKAGES ARE THE CAUSE OF THE PSYCHOPATH, THE SCHIZOPHRENIC, AND MANIC DEPRESSION. WITH EXAMPLES STALIN, HITLER, ENRON AND MAO

MEDITATION - Existentialism and Kubrick's Psychopaths in the Films of Stanley Kubrick.

George Lucas, Star Wars, the Revenge of the Sith, and Psychopaths

LILITH-Succubus-Psychopath-Implanter-Energy-Blockage-Scarlet-Woman

MEDITATION ENERGY ENHANCEMENT AND Trauma, Pain, Relationships, Divorce, Piercings, Tattoos, BDSM, Sex, Sex Addiction, Tantra, Gambling, Homosexuality, Lesbianism, Drugs and Addiction, Bad backs, Heart Disease, and Cancer.

ENERGY ENHANCEMENT MASTERY OF RELATIONSHIPS

THE PURIFICATION PROCESS AND ENERGY BLOCKAGES

BLOCKAGE ELIMINATION AND WORLD CHANGE - THE REMOVAL OF ENERGY BLOCKAGES ENTITIES AND IMPLANTS WITH ADVANCED ENERGY BLOCKAGE BUSTING TECHNIQUES

The Buddhist Five Hindrances of Meditation,

Bijas, your blockage seeds A

nd Energy Enhancement Advanced Meditation Techniques

The Omphalos and the Om Phallus stone from Delphi, and the sexual energy blockage implant in the form of a sexual exitation container of black squirming snakes trapped in a snake basket
The psychopath and the Buddhist icchantika
KRISHNA - THE BHAGAVAD GITA AND THE DEMON QUALITIES OF THE SELFISH COMPETITIVE PSYCHOPATHIC EGO
THE PURPOSE AND THE PSYCHOPATHIC PERVERSION OF THE PURPOSE
ANCIENT THAILAND TRIBAL PSYCHIC PROTECTION AGAINST PSYCHIC CONNECTION AND PSYCHIC ENERGY BLOCKAGE IMPLANTS
THE NATURE OF ALL EVIL IN THE WORLD - PAIN IS THE PROBLEM, ENERGY ENHANCEMENT IS THE SOLUTION
The Twelve Labours of Hercules The Nemean Lion and Energy Blockages
EE Meditation, Shaman + Integrated Soul Personality, Energy Blockage Fragmentation, MPD + DID, Psychology; Pt 1 of 3
EE Meditation, Shaman + Integrated Soul Personality, Energy Blockage Fragmentation, MPD + DID, Psychology; Pt 2 of 3
EE Meditation, Shaman + Integrated Soul Personality, Energy Blockage Fragmentation, MPD + DID, Psychology; Pt 3 of 3<>

<> ENERGETIC BLOCKAGES, GRAHAM AND HIS ENERGY ENHANCEMENT COURSE OF MEDITATION ENERGY ENHANCEMENT 2004