Energy Enhancement MASSAGE and MASSAGE Teacher Training
AND THE ENERGY ENHANCEMENT TEACHING FRANCHISE
MEDITATION ENERGY ENHANCEMENT!!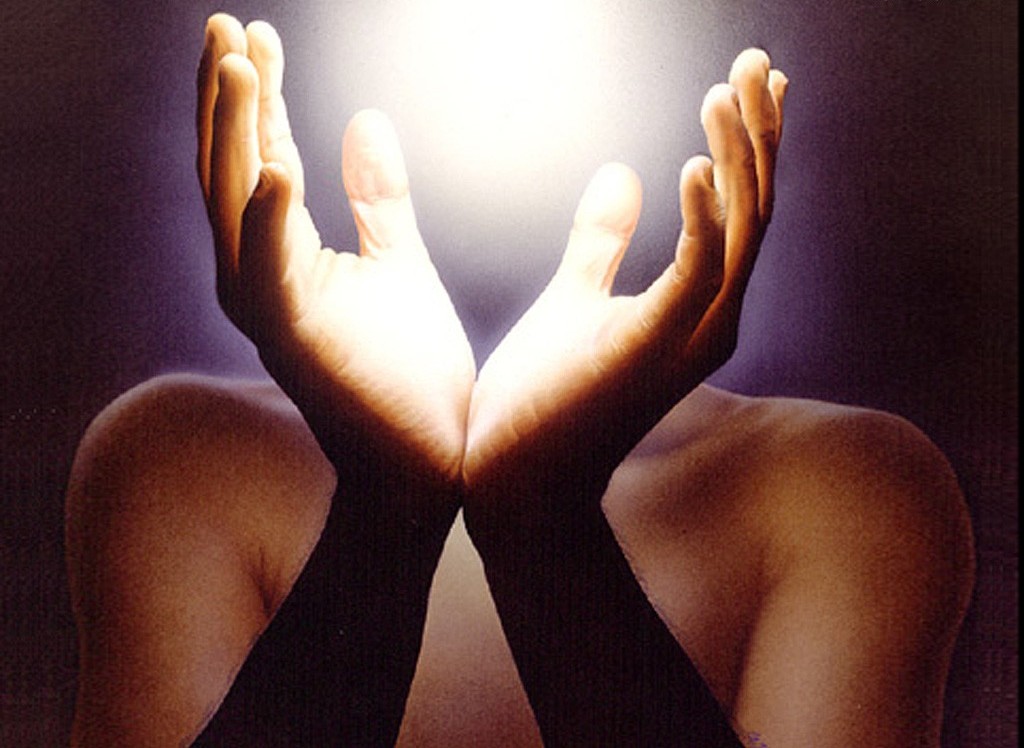 MASSAGE AT THE ENERGY ENHANCEMENT CENTER TO REMOVE ENERGY BLOCKAGES ON YOUR ENERGY ENHANCEMENT COURSE - OR JUST BY ITSELF WITH OR WITHOUT ENERGY ENHANCEMENT REIKI SESSIONS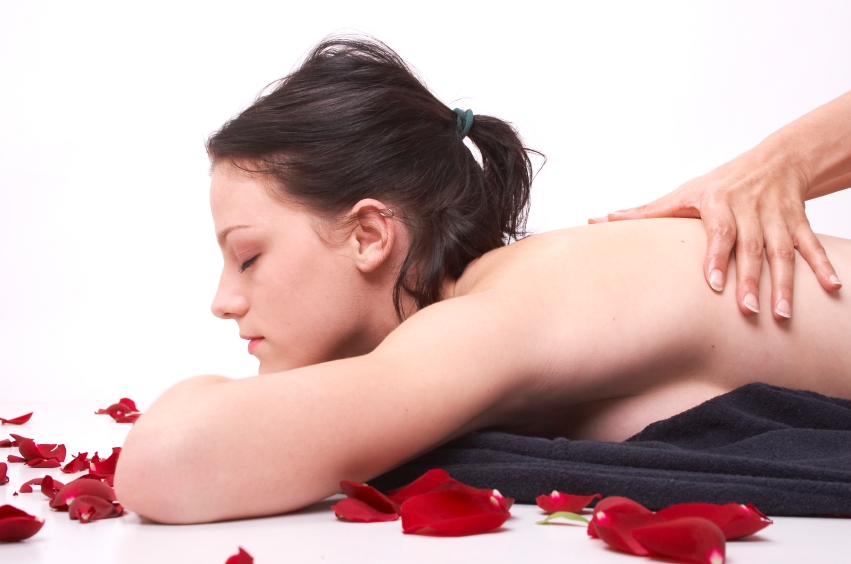 Make Energy Enhancement Blockage Removal Massage part of your Energy Enhancement Course at the Energy Enhancement Center.
Remove Blockages in the Aura and in the Chakras. Remove Implants, Past Life Trauma and Implants, Inner Children, Ego Talents, Dark Energies, Entities, and Obsessions.
Typical Energy Enhancement Day which can be with the Energy Enhancement Course Initiations or just with Personal Practice for those who have already taken the Energy Enhancement Course
Energy Enhancement Initiation and/or Personal Practice 10 - 1pm

Massage with Energy Enhancement Trained Therapist 2 - 5pm

Interview with Satchidanand or Devi Dhyani

Energy Enhancement Initiation and/or Personal Practice 8 - 10pm
Make Energy Enhancement Blockage Removal Massage part of your Energy Enhancement Course at the Energy Enhancement Center WHERE YOU WILL RECEIVE THREE HOURS OF BLOCKAGE REMOVAL MASSAGE PER DAY!
Or, For people who have already received Energy Enhancement Initiations just come for Energy Enhancement Blockage Removal Massage by Itself together with Optional Fasting and your own Energy Enhancement Blockage Removal Practice.
THE ENERGY ENHANCEMENT MASSAGE TRAINING COURSE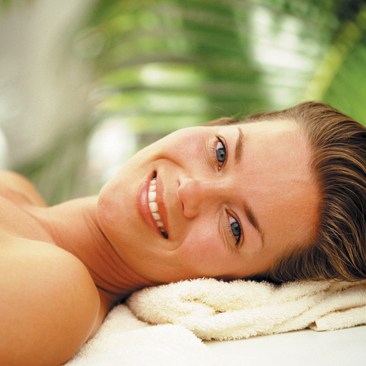 THE ENERGY ENHANCEMENT MASSAGE TRAINING COURSE TAKES ONE MONTH AND IS CERTIFICATED. IT INCLUDES MASSAGE TRAINING AND PRACTICE
Learn How to Remove Blockages in the Aura and in the Chakras. Remove Implants, Past Life Trauma and Implants, Inner Children, Ego Talents, Dark Energies, Entities, and Obsessions in your Clients.
Typical Energy Enhancement Day on the Energy Enhancement Massage Course Learning, Giving, Receiving Massage, Removing Blockages.
Energy Enhancement Personal Practice

Learning and Giving Blockage Removal Massage with Energy Enhancement Trained Therapist 10 - 1pm

Interview with Satchidanand or Devi Dhyani

Receiving Blockage Removal Massage with Energy Enhancement Trained Therapist 7 - 10pm
ENERGY ENHANCEMENT MASSAGE AND/OR ENERGY ENHANCEMENT REIKI CAN BE MADE PART OF ENERGY ENHANCEMENT TEACHING FOR THOSE WANTING TO BECOME ENERGY ENHANCEMENT TEACHERS
ENERGY ENHANCEMENT TEACHERS CAN HELP THE CLIENTS BLOCKAGE REMOVAL THROUGH ENERGY ENHANCEMENT MASSAGE AND/OR ENERGY ENHANCEMENT REIKI BETWEEN INITIATIONS
ENERGY ENHANCEMENT REIKI AND MASSAGE THERAPIST - OSCAR REFJOS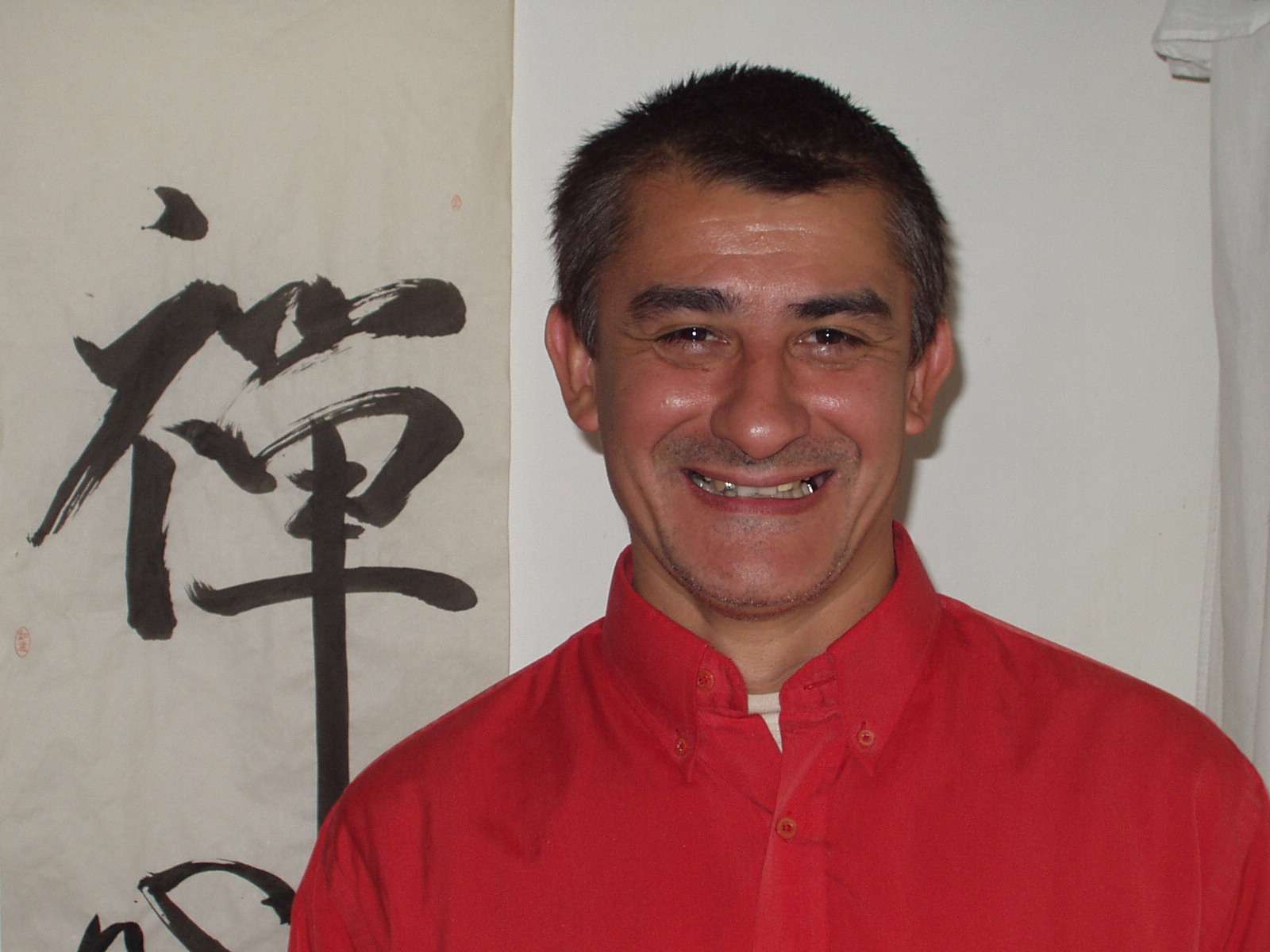 Energy Enhancement work on Client 1 24Feb2008 by Oscar.


The session started by making contact with the clients aura.

I felt heat in the aura's emotional part, but no images appeared. The same happened with the more far away part of the aura one meter away from the body.

I continued in the same way discharging everything, I note there is something else but I can not see it I can only detect it with my body..

His blockage can indicate its position in my body and then I can dedicate my strength to push the blockage more. To put in all my intention and strength to take out or to move it from the place and dissolve it.

I stop time and the space. Cut the blockage in bits, and discharge it. I can see a black liquid like petrol, which is Negative Karmic Mass, fall down into the center of the Earth, discharged, together with a black and red (gusanos?).

Suddenly I can see a man with a military dress of a green colour, I try to see his face but I could not see..

He has a Star of metal in his shoulders and a symbol in the shape of a V with a red colour. Inside it there was a golden figure in the shape of a rhombus, like a diamond.

The man has a similar look as the client, but I could not see his FACE properly. I managed to see his bear and eras; then I can see he is going up the stairs arriving in a corridor which had with very little Light.

I can see not very clearly the image of people on the floor, the military is walking and soothing the people on the floor right to left side with a gang. Now everything is getting dark.

At this moment I can discharge all, and all this has taken more or less 30 minutes.

I believe everything is finished for today, but there is something more in my body. I close my eyes and ask, "what is it?"

I can not see it, please God show me all the past and the past lives.

I can not feel anything, I open my eyes, and with the open eyes I can see the client lying down in the couch with the metal armor of black colour with white ornaments.

Then I said that with only my touch I will melt it but it is not happening.

My hand is going through it but I can not achieve anything I tried to discharge, but it does not work.

I asked for help again "Oh God Omnipotent, Help!!" I want all the connections of the all past lives to come to me to have the possibility of discharging them to elevate them to the level where they belong.

Then there appeared many lines of energy with many human figures and they go to the circle where I am discharging everything to earth.

I put the black metal armour in another circle, - then I did the 7 step process of the Energy Enhancement which can remove and dissolve every blockage - which then started to melt.

I asked when did all this start? When did all these connections Start? At this moment appeared a thin man with dark skin with the clients face, dressing with a simple loincloth.

I understand there was a drought and he was wanting to make water and the rain come back.

I look at the floor and was very dry and for that reason was broken, cracked by the heat of the sun. By surprise there appeared a rhinocerus who hit him on the waist, dropping him on the floor and killing him.

The scene is in África, there are giraffes, elephants and a lot of vegetation. I look again at the man and he is on the soil and in his side three small children with black skin very similar to the black metal armour.

Before I take the images and discharge them, everything is smooth and soft and they go into the direction of the floor disappear.

The images melt my body is totally relaxed and everything finish for today.


The client reports that he felt physically that there was a pain in the throat as though something was moving there all the time Oscar was working on him. It was like a psychic operation which finished when the movement in the throat ceased.



Energy Enhancement work on Client 2 24Feb2008 by Oscar.

I started to perceive her aura around the head and neck. Then I went to her base Chakra, I felt the heat of a blockage in one of my hands. Searching around the Second Chakra I feel heat is reaching my hand and I got dizziness and nausea from it each time more and more strong.

I tried one and another time to discharge the blockage but I could not see any image and there was no improvement. I stared to try to do something but I kept forgetting which is normally caused by the distraction of a strong blockage so I have to maintain my willpower and keep trying to dissolve the blockage and remove it.

I perceive between the legs and feet of client 2 there is something on the shape of an egg, then I moved my hands trying to clean the place.

In a moment I feel itching and heat on my feet, the place where I psychically saw the egg in my client.

The egg was not there any more; I tried with no success to discharge and to see it from another point of view.

Having absorbed the egg blockage I can see myself covered with something black in my feet. I feel pain in my back and in the kidneys.

My back is going bending backwards with a terrible pain.

I tried to discharge all this, but I can not do it.

I tried to use my psychic blue light. I psychically cut my physical body in pieces.

Now after all that, my body is being discharged together with my auric body which was dirty, but the pain did not stop.

I tried in some way to stop this pain. Also now the pain is affecting my tummy, like a soft carress and warm.

At this point using my anger I touched the auric place of the tummy of my client with the intention of catching something there and when I did that I felt something.

I dropped again the wall of the physical and the psychic came to me. At this moment appeared a black lion two 2 meters high with the legs of a women in his mouth.

I got surprised trying to discharge it because I could not do it even by cutting into pieces.

I stopped time and space, asking for Gods help, with all the souls of past lives who have got connections with the lion and I discharged all that into the centre of the earth.

At this point figures started to appear from the break up of the blockage in the second Chakra.

These were rising up, being resurrected into the chakras above the head and being discharged and integrated there with the higher chakras.

I still wanted to discharge the lion but I could not.

I created a violet sphere and connected a creed in the forehead of the lion, asking to have the possibility to transmute his psychic power.

The lion started to melt.

I started to discharge myself and everything is going to normal. My tummy is going good and all CAME back to normal.

The client reports - With this treatment of Oscar, I perceived a very good feeling.

Normally when he is finished to do Energy Enhancement he is giving a massage.

This time I was so pleased, my muscles were so relaxed than when he was massaging, passing his hands on my body, there was no discomfort, even when he was pressing hard on the body..

I feelt a big heavy negative karmic mass was eliminated from me.

I thanks a lot to Oscar!!
OSCARS STORY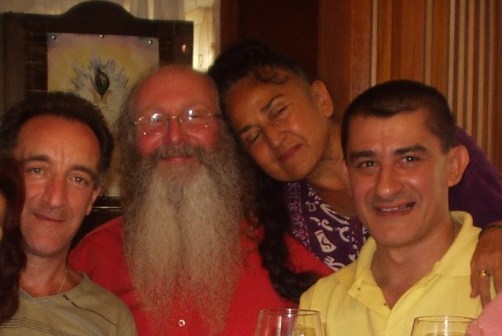 Jan 2007 Course Miriam Gonzales, Don Minihane, Satchidanand, Devi Dhyani, Oscar Refjos and Norma Macdonald
Oscar came on the January 2007 Course in Argentina. He is a solderer, a welder and wanted to become a healer, massager and Reiki Master. Now he has given up his job and is devoting himself to Healing - an example of all those who would like to change their lives.
Like all of our students, in the Buddhafield on the Energy Enhancement Course he quickly developed the ability to see blockages on the psychic plane and remove them so when he gives massage therapy, first he gives Reiki and views all the blockages psychically. Then he removes blockages using the Energy Enhancement seven Step Process. He usually gives a report on the blockages giving details of the past lives in which they occurred. Oscar is developing into the most effective healer we know - Oscar de Deus!!
On the Energy Enhancement Course Levels THREE AND FOUR he was given the opportunity to see his past lives so that he could understand why he was given the problems of this lifetime and the means to overcome his past Karma.
After the month long course we asked Oscar if he wanted to learn massage with us. Later he took the opportunity to become an Energy Enhancement Reiki Master using the techniques of Energy Enhancement as well as the Symbols of Reiki in Energy Enhancement Reiki Initiations also order to remove Energy Blockages in treatment and During Reiki Initiations.
Over the next few months Oscar became an expert massager. We encouraged him to heal psychically using his psychic vision to see the Blockages and then Energy Enhancement techniques to remove them in a sort of psychic operation. Usually Oscar sees the lifetime the Blockage was created and the reason why it was created when he removes the Blockage so its always interesting to hear his report after the treatment.
Coming to the SOL Center Buddhafield each week was beneficial in that Oscar was renewed in Energy by contact with us every week. He was encouraged to Meditate on a regular basis through many problems with his inner demons and thus he managed to maintain his Energy Enhancement Energy obtained during the course as well as progressing on his chosen path of healing.
When we had to go to Europe in September and October 2007 (The testimonials and pictures and videos are coming soon..) Oscar had by that time formulated a plan of leaving his present employment and moving on to being a therapist. Having been invited to join a center he decided to go with the center and twenty clients to the Sacred Mountain of the Incas for thousands of years of Cordoba Province.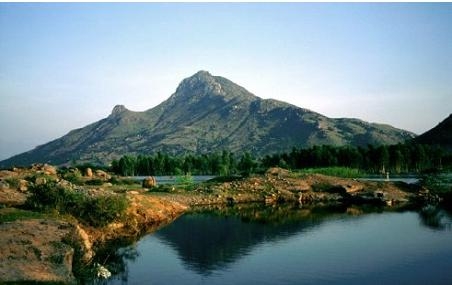 Arunachala Sacred Mountain of Master Ramana Maharshi in South India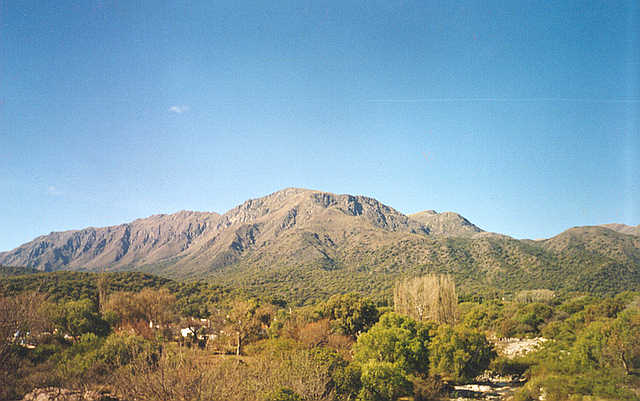 Uritorco Sacred Mountain of Argentina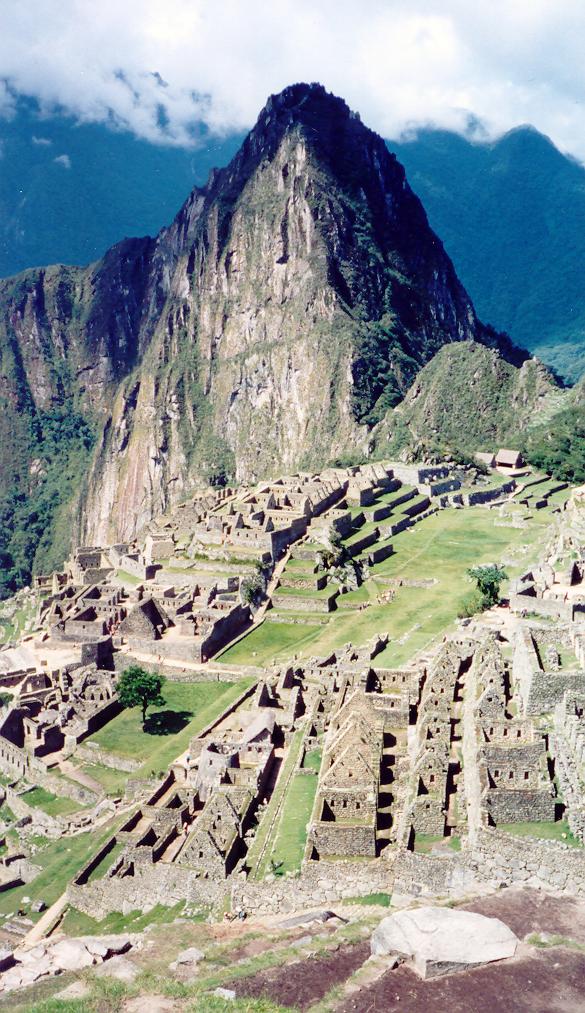 The Sacred Mountain of Machu Pichu in Peru
On the tour he saw deeply that the leader of the center was not a good person to work with. He also was picked out by a Shaman of the area who told him that as a young man he went to Buenos Aires and there was approached by a man who told him that he came from a city on the inside of a Sacred Mountain and that all the Sacred Mountains had cities inside them and that the cities were joined together by pathways of light. He said his job and that of others was to manage the evolution of this planet.
The Ascended Masters of the Planet, The White Magicians – those who have learned to live without a physical body and whose job it is to Manage the evolution of this Planet and all the people in it, - Live in Cities of Light on the Psychic Plane. They are constantly looking for those who have sufficient energy to be able to help in this process.
The man surprised him by greeting him by his name and told him his genealogy. That he came from a line of Shamen and he told him his father's and his grandfather's name. He said that his job in this lifetime was to look after the land. That soon he would be given much land. And indeed, after a few years the government inspector came with title deeds and handed the Sacred Lands of his Tribe to him who by then was the Tribal leader.
Oscar was invited to a ceremony by the Shaman. The leader of the center was always coming and asking him to join in with the Centers program. Why are you always with that Indian?
In the ceremony he saw that many of the Tribe, all young people were being trained by the Shaman. The Shaman had instituted Mines on his land, searching for Geodes of semi-precious stones which he sold in the towns, also jams and conserves of plums and peaches also growing on the land.
In the ceremony he took out a bowl thirty centimeters in diameter of pure crystal about 2 centimeters thick. He started to sound the bowl using the technique used with Tibetan Singing Bowls. Oscar went into Meditation.
In the Meditation Oscar left his body and saw his body sitting below him. As he looked up on the astral plane he saw an Indian, dressed beautifully in traditional Indian dress and hair style, his skin glowing, shining with an inner light.
Oscar has been invited to come back for a month or two. "Where can I stay?", he said. The Shaman pointed to a canyon, "There we have hollowed out many dwellings below the ground."
I asked Oscar if he would return, but he said that he feels the same or higher energy here, with us, "Perhaps I will go".
To me there should be no choice. Oscar should go to receive his gifts of Power from an Enlightened Master. For indeed I have felt his Energy psychically and he is Genuinely Enlightened rather than the normal person teaching something Spiritual to which we can say, "He is not Enlightened!" or "This is a Bad Person, a Vampire"
Students are defined by their choice of Master.
Why was Oscar chosen? Why did he decide to spend time with the Shaman, when no-one else would give the guy a second glance?
It has always been thus. The secrets are said to protect themselves but indeed they are protected by the Energy. If you don't have Energy, you will never be offered more. "To those that have, more will be given" said Jesus Christ. You need energy to get more energy. You need energy to awaken your incipient psychic powers. You need energy to transmute all your energy blockages to get more Energy. You need energy to overcome the passage through the birth and death process, learning to shed your body as you would worn out clothes.
What we are learning here is the benefit of a regular infusion of the Energy Enhancement Buddhafield , in the case of Oscar, over seven months, from February to August 2007 which allowed a successful progress to being recognised by an Enlightened master and being given Energy presents by that Master. However, the Model of Enlightenment training by Enlightened Masters over 5000 years is that the student needs to come and serve the Master in his Ashram, (A group of people surrounding an Enlightened Master) for up to twelve years being the time the Energy of a Master is necessary to produce Enlightenment in the student by totally removing all the blockages to Enlightenment.
VIDEO EXCERPTS FROM THE ENERGY ENHANCEMENT VIDEO COURSE

CLICK BELOW FOR SITE NAVIGATION

NEW MEDITATION ENERGY ENHANCEMENT SITE CLICK HERE!!

FREE REPORT CLICK HERE!! SECRETS OTHER COURSES WILL NEVER TELL YOU JOIN OUR REGULAR SPIRITUAL EMAIL SERVICE

ENLIGHTENMENT WITH MEDITATION ENERGY ENHANCEMENT INTRODUCTION
MEDITATION ENERGY ENHANCEMENT TESTIMONIALS AND LATEST TESTIMONIALS

KUNDALINI WITH ENERGY ENHANCEMENT DIRECTORS DEVI AND SATCHI

HEAL PROBLEMS - TRAUMA, PAIN, RAPE AND ABUSE, RELATIONSHIPS, DIVORCE, BEREAVEMENT, ANGER, FEAR AND DEPRESSION, FRIGIDITY AND IMPOTENCE, SEX ADDICTION, PIERCINGS, TATTOOS, BDSM, T
EE COURSE OVERVIEW THE KARMA CLEANING PROCESS
SPEED UP THE PROCESS OF ENLIGHTENMENT, WISDOM AND LEADERSHIP WITH THE APPRENTICE LEVELS OF THE ENERGY ENHANCEMENT COURSE.....
GAIN ENERGY APPRENTICE LEVEL1
THE KARMA CLEARING PROCESS APPRENTICE LEVEL2
SOUL SPLIT RETRIEVAL APPRENTICE LEVEL3
MASTER TANTRA RELATIONSHIPS APPRENTICE LEVEL4
THE FOUR
YEAR ENERGY ENHANCEMENT COURSE
FREE 90 MINUTE MEDITATION TALK ENLIGHTENMENT
FREE ENERGY ENHANCEMENT DANCE VIDEO 1
COURSES IN ARGENTINA
COURSES IN SPAIN THIS SUMMER

SERVING YOUR MEDITATION SINCE 1993 - ENQUIRIES AND BOOKINGS - SIGN UP TO THE ENERGY ENHANCEMENT NEWSLETTER

ENERGY ENHANCEMENT IS THE NEW, SAFE, SMOOTH AND FAST WAY OF LOSING ALL INTERNAL NEGATIVE ENERGY AND PAIN BECAUSE IT WORKS ONLY AT THE ENERGY LEVEL, THEREFORE SPEEDING UP THE PATH OF ENLIGHTENMENT.

ENERGY ENHANCEMENT HAS HELPED MANY PEOPLE ON THIS PATH FROM THOSE WITH THE BIGGEST ENERGY BLOCKAGES TO THOSE WHOSE ASPIRATION IS TO HELP THE WORLD AND ALL THE PEOPLE IN IT.

ENERGY ENHANCEMENT CAN HELP YOU!!

Part of Satchidanand's Web Blog - "I was meeting a nice girl of 28 this morning here at our center in Rosario. She is a Psychologist but has fallen out of love with Psychology because although it explains things intellectually it gives no TECHNIQUES apart from talking to change anything internally, particularly in herself. You can see how effective Psychology is by looking at Woody Allen.

I connected with her base chakra and her inner child showed me all her chakras and blockages one by one. A very interesting experience. First the Base chakra, one fear and security blockage which I removed very quickly. Then the second, a pain filled relationship blockage which I also removed. Then all the chakras solar plexus, heart etc, feeling the general dirtyness of the psychic body usually cleaned with The Grounding of Negative Energies but no major blockages. Then the head, two blockages, one a person who had just died, very deep and negative. I removed the first blockage but the other one was more difficult and stayed with me, absorbed by my psychic body, for a day before I sent it on.

She felt the movement of energy blockages in the head and in the body as my mind and energy was working on her and told me that she normally got a lot of headaches. She was interested in my exposition of Energy Enhancement as all the while I was working on these blockages I was also talking to her. Such openings show an educated psychic body, one with talent. Not everyone who comes to the Guru has similar experiences. Some also get more. She and I felt that with training she also might be able to help her clients in a similar way. So, she is coming back tomorrow to try out the process, to get her first Initiation in Energy Enhancement."

ARTICLE ON ENERGY ENHANCEMENT FROM THE YOGA MAGAZINE OF GREAT BRITAIN - FIND OUT WHAT THEY SAY!!

Energy Enhancement does exactly what it says on the Tin!

James Ellerbeck, Yoga Magazine of Great Britain.

Here I am today, sitting down, putting pen down on paper whilst gathering my thoughts on the amazing Energy Enhancement Course that I am currently on. Where do I begin? Firstly, I felt it would be great to share my experiences of the Energy Enhancement course with other like-minded people. The following information is for those interested in growing spiritually, and wanting this world to become a better place - starting from improving themselves!

Honey Kalaria, Bollywood Star and Owner of Diva Entertainments

Our Deepest Fear Our deepest fear is not that we are inadequate.

Our deepest fear is that we are powerful beyond measure. It is our light, not our darkness that most frightens us.

We ask ourselves, Who am I to be brilliant, gorgeous, talented, fabulous?

Actually, who are you not to be? You are a child of God. Your playing small does not serve the world.

There is nothing enlightened about shrinking so that other people won't feel insecure around you. We are all meant to shine, as children do.

We were born to make manifest the glory of God that is within us. It is not just in some of us; it is in everyone. And as we let our own light shine, we unconsciously give other people permission to do the same.

As we are liberated from our own fear, our presence automatically liberates others.

by Marianne Williamson from A Return To Love: Reflections on the Principles of A Course in Miracles

(Note: This is often found on the Internet incorrectly stated as a quote by Nelson Mandela from the Inauguration Speech, 1994.)

NEW!! MEDITATION - ENERGY BLOCKAGES ARE THE CAUSE OF THE PSYCHOPATH, THE SCHIZOPHRENIC, AND MANIC DEPRESSION. WITH EXAMPLES STALIN, HITLER, ENRON AND MAO

NEW!! MEDITATION - Existentialism and Kubrick's Psychopaths in the Films of Stanley Kubrick.

NEW!! George Lucas, Star Wars, the Revenge of the Sith, and Psychopaths

NEW!! MEDITATION ENERGY ENHANCEMENT AND Trauma, Pain, Relationships, Divorce, Piercings, Tattoos, BDSM, Sex, Sex Addiction, Tantra, Gambling, Homosexuality, Lesbianism, Drugs and Addiction, Bad backs, Heart Disease, and Cancer.

CLICK HERE FOR SATCHIDANAND ARTICLE ON THE EE INCREDIBLY SUCCESSFUL AND PROFITABLE MOVIE LIST - AMERICAN BEAUTY

CLICK HERE FOR FREE SPIRITUAL DATABASE

CLICK HERE FOR FREE YOGA BOOKS

CLICK HERE FOR FREE SPIRITUAL MP3 TALKS

Become a Teacher of MEDITATION ENERGY ENHANCEMENT!!

Bookmark this page - add it to your Favourites Now!!
---