THESEUS AND THE MINOTAUR, ENERGY CIRCULATION AND OPENING THE HEART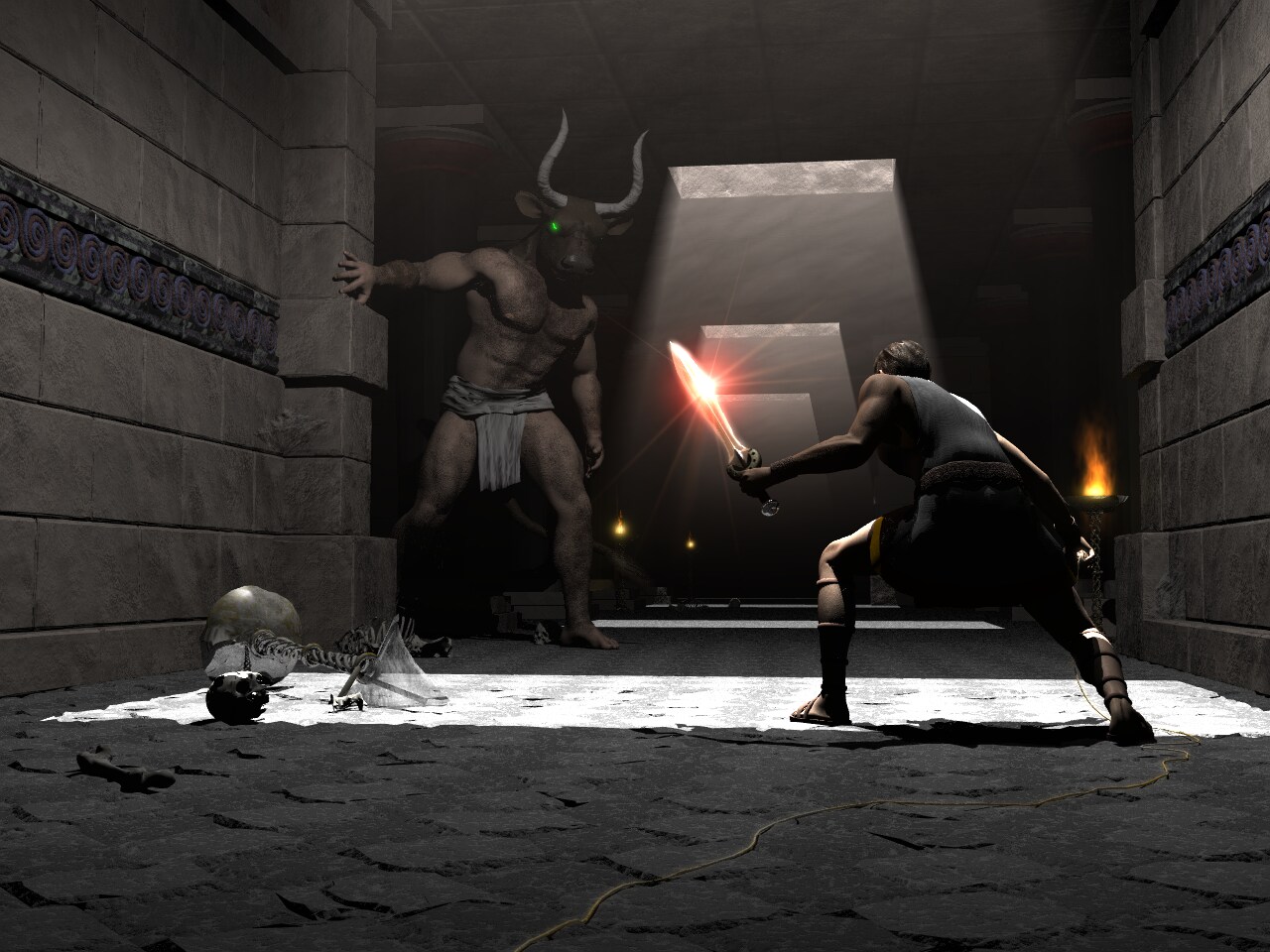 Again the ancient Greek Myths give the Secrets of Meditation Energy Enhancement meditation.
The Labyrinth, is cut into the stone floor of Chartres Cathedral. There was a plate in the middle of the Labyrinth there before the French revolution showing The myth of Theseus and the Minotaur.

Le labyrinthe de Reims
en version « sol »
c'est-à-dire tel qu'il est supposé avoir existé
sur le sol de la cathédrale de Reims.


Le labyrinthe de Chartres
en version « sol »
c'est-à-dire tel qu'il existe encore
sur le sol de la cathédrale de Chartres.
The Minotaur like the Sphinx and the Centaur shows the dual Nature of man. It represents the man without a heart, the savage animal red in tooth and claw. The Law of the Jungle. Kill or be killed. The person only interested in himself to the detriment of everyone around him. The psychopathic personality who only wants for himself and who will do anything, even kill, those who stand against him.
Many people admire Julius Caesar yet when Julius Caesar came to France it contained six million people. After taking it over he had killed one million and one million had been sold off into slavery.
Similarly with Pol Pot of Cambodia, who killed 2 million people. Stalin of the Soviet Union who killed untold millions, 25 million alone during the second world war, and sent everyone else to the concentration camps. Mao Tse Tung of China killed off millions during the cultural revolution in the name of holding onto power, and many other similar psychopaths.
In order to open the heart we need to heal the Minotaur within all of us. It is called Meditation Energy Enhancement Opening of the Heart. Removing the Blockages of the heart and this is the function of the Second Initiation of Meditation Energy Enhancement.
Part of the Initiation is explaining the function of the Golden thread which allowed Theseus to find his way safely out of the Labyrinth created by Daedelus a genius of a man whose mind was made of metal and wheels.
Follow the golden thread, it will lead you to safety. The Golden thread is the Golden Circulation of the Energy..... THE SECRET OF THE GOLDEN FLOWER....
---