SERVING YOUR MEDITATION SINCE 1993 - ENQUIRIES AND BOOKINGS EMAIL sol@energyenhancement.org
Energy Enhancement Book of Secrets - The Higher Levels OF Tantra or Overcoming the Vampires of the Psychic Sexual Connection

Welcome to Energy Enhancement!

Bookmark this page - add it to your Favourites Now!!
The Most Advanced Turbocharged Course of Meditation in the World Today IN 28 Initiations!!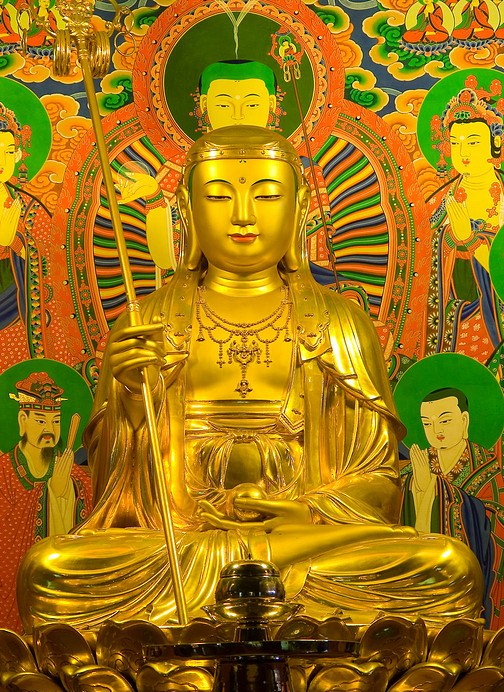 The first Two Levels of the Energy Enhancement Meditation Course shows us how to get rid of our own pain and suffering. That black pall of negativity which suffuses every chakra of our inner being.

It teaches us how to get rid of the pain of the past.

This pain is caused by selfish attachment. The disappointment of making an appointment which then gets dissed.

The pain of holding onto that which must go. The pain of bereavement, broken relationships, divorce and death. The pain of losing anything which is mine.

My house. My money. My car. My power. My reputation. My husband. My wife. My father. My mother. My child. My brother. My sister. My girlfriend. My boyfriend.

If we have too many mines then one day they will explode!!

This explosion of pain is the major cause of unhappiness, suffering and disease.

It is a major cause of death before our natural time.

"Enlightenment comes through practise and Non Attachment."

- The Yoga Sutras of Patanjali.

The next Part of Level three of Energy Enhancement teaches us non - attachment.

How never to have any pain in the future.

Any lower chakra attachment held past its proper time can cause pain.

And we learn to do this in the family because all children are fed psychically through lower chakra energy connections.

When we are in the belly of our mother we are fed physically through the umbilical chord into the abdomen. When we are born the chord is cut. Into the very same spot are already going the energies of the father and mother along psychic, energetic, connections.

We think of this energy as Love.

It is not.

It is energetic food for the child and is entirely necessary until it becomes older.

Because most people do not know how to do this, the opposite is usually the case. Children remain dependent upon, and connected to, their parents usually until their parents die.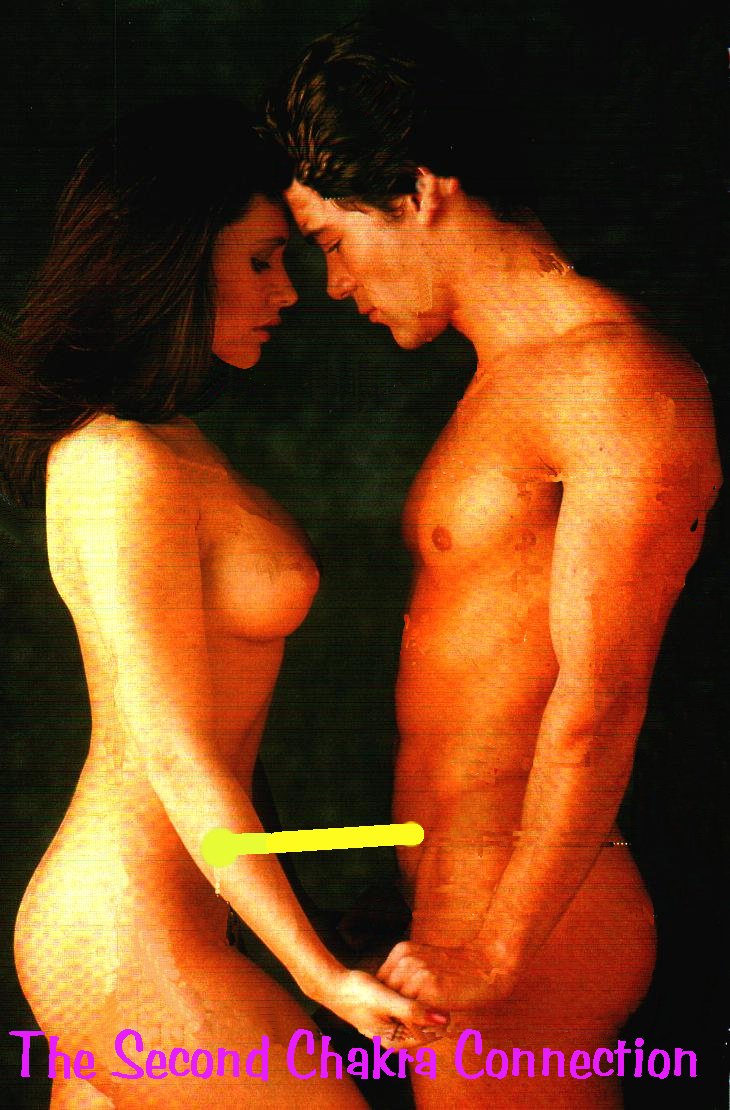 Children ideally need to become weaned of this energy so that they can become individuals, strongly independent of others, with enough vital energy for more than their own needs.

When people reach the age of puberty, they soon discover the opposite sex and these second chakra, vampiric, psychic sexual, lower abdominal connections soon occur. Just through being in the presence of the opposite sex. we unconsciously start to connect with the partners second chakra.

Energy Enhancement teaches us how to move these attachments into the heart after we have used the lower chakra attachments appropriately. Before this attachment causes us to cling on. Before we get hurt by this clinging on.
Then we need never feel the pain of that broken attachment ever again.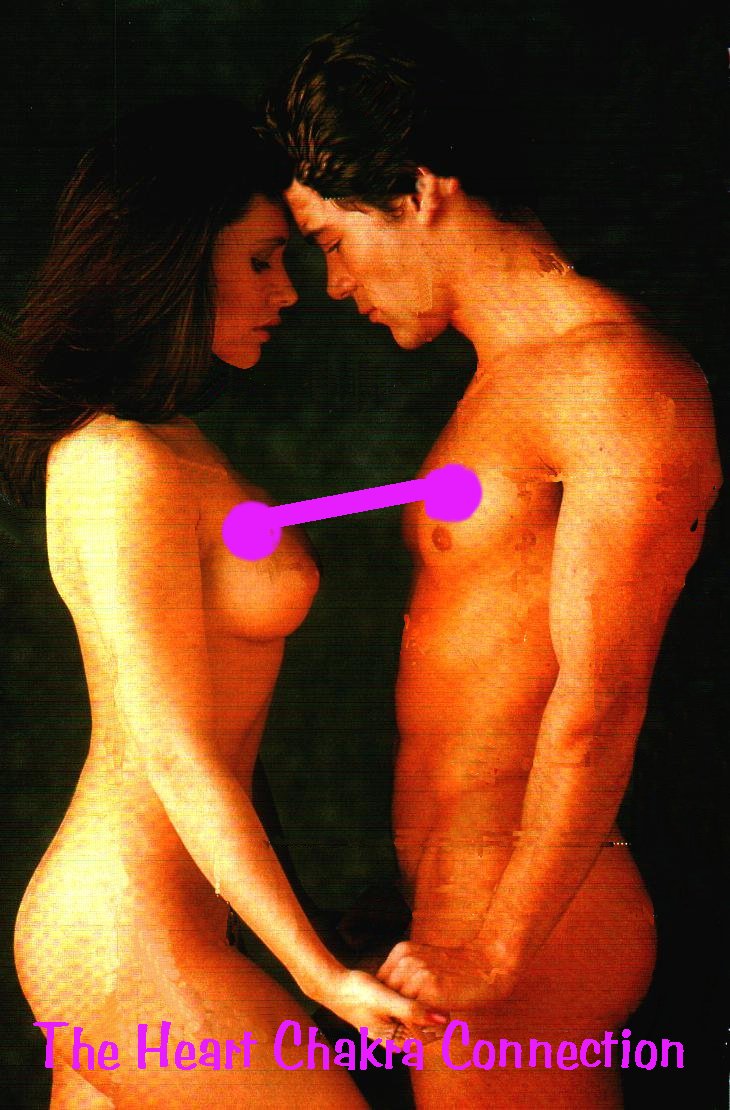 Energy Enhancement teaches us to have mastery over the connections of the chakras so that we can choose our connections. So that we know which connections we have. So we need never hold on to low Chakra connections past their natural time.

Lower chakra connections, when broken or abused, cause pain.
These lower chakra connections, when broken through death or your lover leaving you, act like taut elastic bands. They snap back into your abdomen with a great explosion of pain and grief.
This pain causes psychic damage to the lower chakras which can be healed through the Grounding of Negative energies of the Energy Enhancement Course.
And the psychic attention of a Master of Energy Enhancement Level Three.
The pain of psychic blockages causes the cramps of pre-menstrual tension.
The pain of psychic blockages causes us to say, "Never Again!!" - 25% of all people live alone in a flat with a dog or a cat.
The pain of psychic blockages causes all manner of problems in the abdomen, even, eventually polyps and hysterectomy and stomach cancer.
Perhaps even beer bellies and spare tyres.
-
When we make love we need a lower chakra connection.
We need these lower chakra connections to make babies.
We need these lower chakra connections to feed babies.
We need these lower chakra connections to heal the weak.
After doing these natural things we should learn to Connect Heart to Heart.

The heart is a trans - ego function and desires nothing for itself.
Energy Enhancement teaches how to move the connection back to the Lower chakras when necessary.
Brahmacharya is wrongly translated as celibacy.
Brahma Acharya means Mastery over our connection to Brahma - The Universal spirit - taught in Energy Enhancement Level 2.
Mastery over our connection with the Universal spirit means that we should have Mastery over all lower chakra connections - the ability to Heal them- taught in Energy Enhancement Level Three.
Mastery over the Lower chakra connections needs practise because the other partner provokes the connection. They want to connect with you -
If there had been two things like sex I never would have been Enlightened said Gurdjieff.
Mastery over Energy Enhancement Level Two means we can choose our connections.

We can choose to give.
We can choose to receive.

We need never be drained.

To be separated from the Universal Source is to be selfish. Then to live we think we need to drain the life blood out of the other. To be a Vampire.
There are many Suckers.
Thus the history of Dracula.
We drain the life energy out of the other through the Psychic Sexual Connection which is usually filled with the negative energy of pain.
We use the Strategies of the depressed Poor Me, the Angry Violator, and the Competitive Star personalities to catch the others attention and therefore their life energy. These strategies shuttle through our consciousness without us really knowing they are there.
Energy Enhancement teaches how to heal all these strategies in EE Levels 1 and 2.
To be connected to the Universal Source of all energies is to know we need never steal energy from another human being again. It is to be Enlightened. Then we are connected to an infinite source of energy.
Then we can channel that energy, our life blood to the other, like The Christ.
We can choose to give.
We can choose to receive.

We need never be drained.

Buy the Book of Energy Enhancement to find FULL DETAILS of the Above.
If you are inspired to want to learn these invaluable techniques then you get access to FREE!! Energy Enhancement Book Chapter Downloads and SPECIAL Reduced PRICES by joining SOL Below.
The Energy Enhancement Meditation Course, Online or in Spain or India teaches Ancient Effective Techniques which can solve all the above problems. To Speed up your Mind. To Find Your Deep Peace. To give You access to Your Essential Genius!!
Bookmark this page - add it to your Favourites Now!!
Find out about our program, Course Prices and any Special Offers.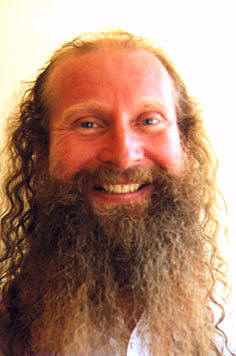 Master Satchidanand
"Energy Enhancement gives you Energy and Peace. It Quickens the Meditative process, makes it faster, because now, Enlightenment is not enough!"
The Three Reiki Initiations, together with The Three Levels of The Energy Enhancement Course Form the most powerful means of Human Evolution available in the World today.
Reiki INITIATIONS ARE given Free with Energy Enhancement.
THE MASTERY OF RELATIONSHIPS!
THE PSYCHIC SEXUAL CONNECTION, HEAL BEREAVEMENT, CLEAN THE TIES WHICH BIND, THE HIGHEST HEART, THE MASTERY OF ADDICTIONS - DRUGS, ALCOHOL, TOBACCO, SEX, FOOD, POWER, MONEY, THE SOUL CONNECTION, CREATE INCREDIBLE RELATIONSHIPS - THE KARMA CLEARING PROCESS WITH ALL YOUR RELATIONSHIPS, FRIENDS, FAMILY, MOTHER AND FATHER, REMOVE BLOCKAGES FROM FRIENDS AND FAMILY, HEAL THE WORLD. BECOME A MASTER, A MERLIN, A JEDI KNIGHT, A WHITE MAGICIAN.
VIDEO EXCERPTS FROM THE ENERGY ENHANCEMENT VIDEO COURSE
CLICK BELOW FOR SITE NAVIGATION
NEW MEDITATION ENERGY ENHANCEMENT SITE CLICK HERE!!

FREE REPORT CLICK HERE!! SECRETS OTHER COURSES WILL NEVER TELL YOU JOIN OUR REGULAR SPIRITUAL EMAIL SERVICE

ENLIGHTENMENT WITH MEDITATION ENERGY ENHANCEMENT INTRODUCTION
MEDITATION ENERGY ENHANCEMENT TESTIMONIALS AND LATEST TESTIMONIALS

KUNDALINI WITH ENERGY ENHANCEMENT DIRECTORS DEVI AND SATCHI

HEAL PROBLEMS - TRAUMA, PAIN, RAPE AND ABUSE, RELATIONSHIPS, DIVORCE, BEREAVEMENT, ANGER, FEAR AND DEPRESSION, FRIGIDITY AND IMPOTENCE, SEX ADDICTION, PIERCINGS, TATTOOS, BDSM, T
EE COURSE OVERVIEW THE KARMA CLEANING PROCESS
SPEED UP THE PROCESS OF ENLIGHTENMENT, WISDOM AND LEADERSHIP WITH THE APPRENTICE LEVELS OF THE ENERGY ENHANCEMENT COURSE.....
GAIN ENERGY APPRENTICE LEVEL1
THE KARMA CLEARING PROCESS APPRENTICE LEVEL2
SOUL SPLIT RETRIEVAL APPRENTICE LEVEL3
MASTER TANTRA RELATIONSHIPS APPRENTICE LEVEL4
THE FOUR
YEAR ENERGY ENHANCEMENT COURSE
FREE 90 MINUTE MEDITATION TALK ENLIGHTENMENT
FREE ENERGY ENHANCEMENT DANCE VIDEO 1
COURSES IN ARGENTINA
COURSES IN SPAIN THIS SUMMER
SERVING YOUR MEDITATION SINCE 1993 - ENQUIRIES AND BOOKINGS - SIGN UP TO THE ENERGY ENHANCEMENT NEWSLETTER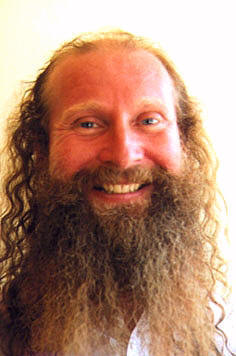 ENERGY ENHANCEMENT IS THE NEW, SAFE, SMOOTH AND FAST WAY OF LOSING ALL INTERNAL NEGATIVE ENERGY AND PAIN BECAUSE IT WORKS ONLY AT THE ENERGY LEVEL, THEREFORE SPEEDING UP THE PATH OF ENLIGHTENMENT.
ENERGY ENHANCEMENT HAS HELPED MANY PEOPLE ON THIS PATH FROM THOSE WITH THE BIGGEST ENERGY BLOCKAGES TO THOSE WHOSE ASPIRATION IS TO HELP THE WORLD AND ALL THE PEOPLE IN IT.
ENERGY ENHANCEMENT CAN HELP YOU!!
Part of Satchidanand's Web Blog - "I was meeting a nice girl of 28 this morning here at our center in Rosario. She is a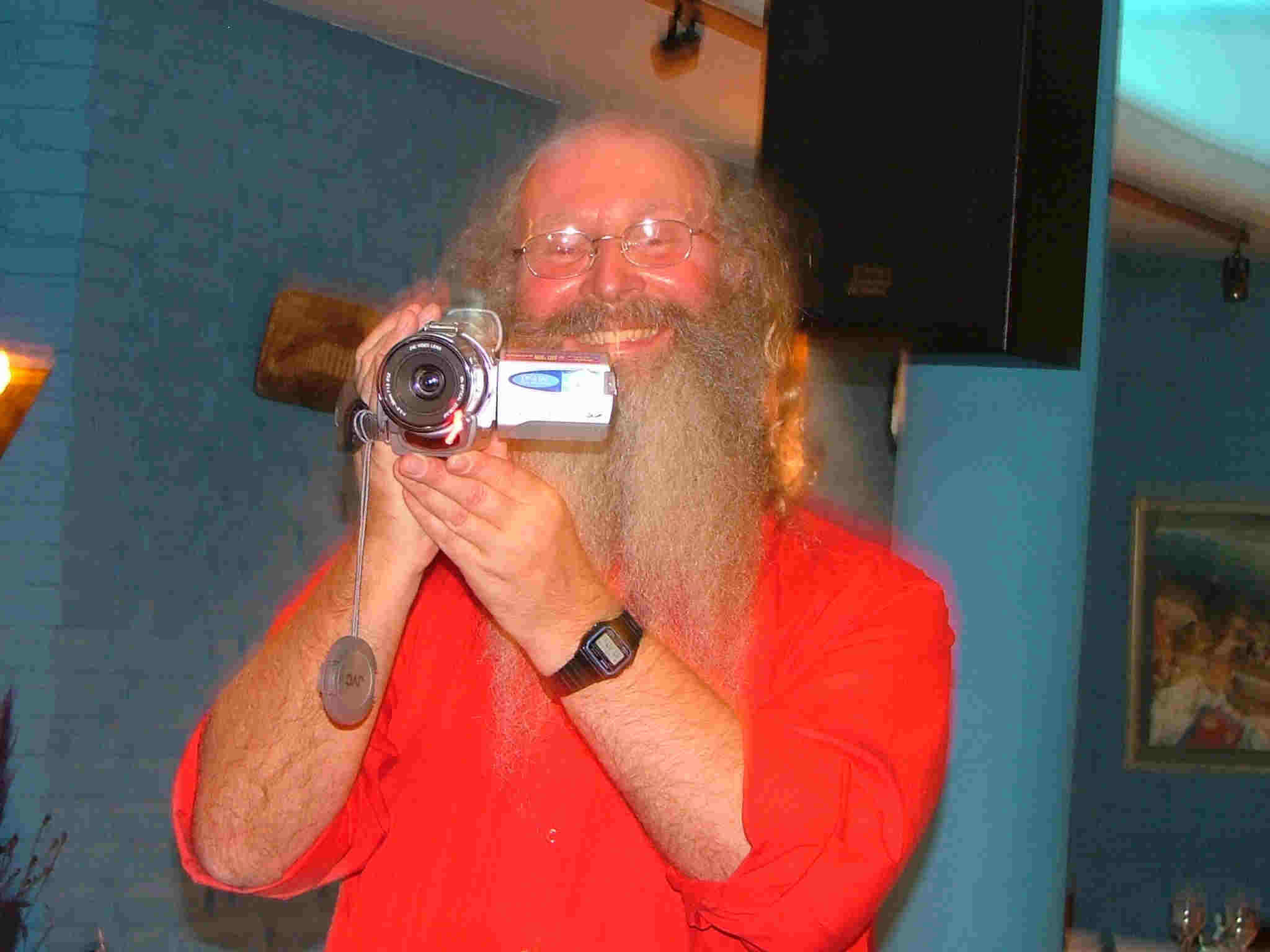 Psychologist but has fallen out of love with Psychology because although it explains things intellectually it gives no TECHNIQUES apart from talking to change anything internally, particularly in herself. You can see how effective Psychology is by looking at Woody Allen.
I connected with her base chakra and her inner child showed me all her chakras and blockages one by one. A very interesting experience. First the Base chakra, one fear and security blockage which I removed very quickly. Then the second, a pain filled relationship blockage which I also removed. Then all the chakras solar plexus, heart etc, feeling the general dirtyness of the psychic body usually cleaned with The Grounding of Negative Energies but no major blockages. Then the head, two blockages, one a person who had just died, very deep and negative. I removed the first blockage but the other one was more difficult and stayed with me, absorbed by my psychic body, for a day before I sent it on.
She felt the movement of energy blockages in the head and in the body as my mind and energy was working on her and told me that she normally got a lot of headaches. She was interested in my exposition of Energy Enhancement as all the while I was working on these blockages I was also talking to her. Such openings show an educated psychic body, one with talent. Not everyone who comes to the Guru has similar experiences. Some also get more. She and I felt that with training she also might be able to help her clients in a similar way. So, she is coming back tomorrow to try out the process, to get her first Initiation in Energy Enhancement."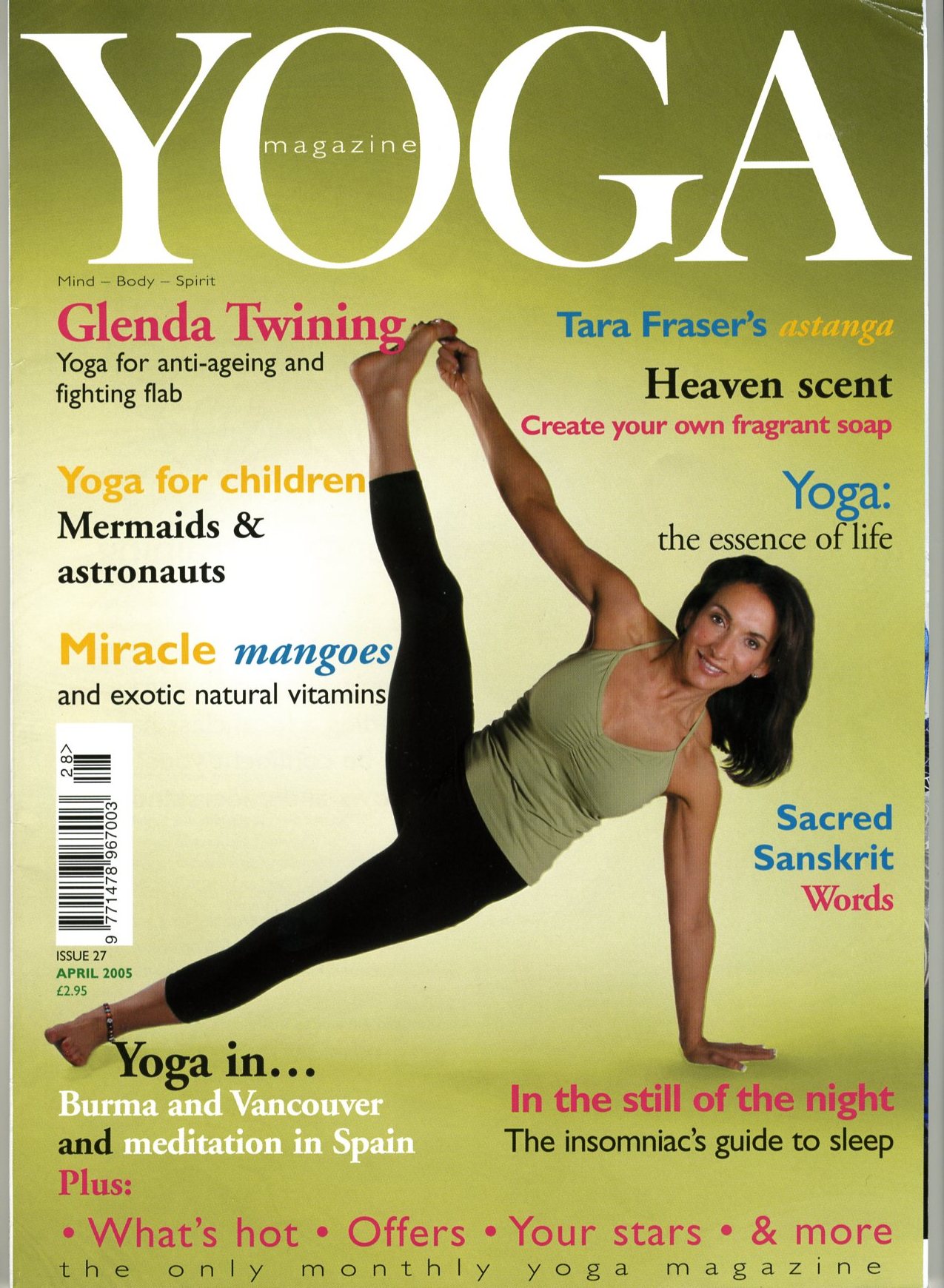 ARTICLE ON ENERGY ENHANCEMENT FROM THE YOGA MAGAZINE OF GREAT BRITAIN - FIND OUT WHAT THEY SAY!!
Energy Enhancement does exactly what it says on the Tin!
James Ellerbeck, Yoga Magazine of Great Britain.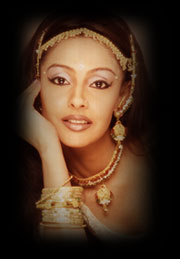 Here I am today, sitting down, putting pen down on paper whilst gathering my thoughts on the amazing Energy Enhancement Course that I am currently on. Where do I begin? Firstly, I felt it would be great to share my experiences of the Energy Enhancement course with other like-minded people. The following information is for those interested in growing spiritually, and wanting this world to become a better place - starting from improving themselves!
Honey Kalaria, Bollywood Star and Owner of Diva Entertainments
Our Deepest Fear Our deepest fear is not that we are inadequate. Our deepest fear is that we are powerful beyond measure. It is our light, not our darkness that most frightens us. We ask ourselves, Who am I to be brilliant, gorgeous, talented, fabulous? Actually, who are you not to be? You are a child of God. Your playing small does not serve the world. There is nothing enlightened about shrinking so that other people won't feel insecure around you. We are all meant to shine, as children do. We were born to make manifest the glory of God that is within us. It is not just in some of us; it is in everyone. And as we let our own light shine, we unconsciously give other people permission to do the same. As we are liberated from our own fear, our presence automatically liberates others.

by Marianne Williamson from A Return To Love: Reflections on the Principles of A Course in Miracles

(Note: This is often found on the Internet incorrectly stated as a quote by Nelson Mandela from the Inauguration Speech, 1994.)
NEW!! MEDITATION - ENERGY BLOCKAGES ARE THE CAUSE OF THE PSYCHOPATH, THE SCHIZOPHRENIC, AND MANIC DEPRESSION. WITH EXAMPLES STALIN, HITLER, ENRON AND MAO
NEW!! MEDITATION - Existentialism and Kubrick's Psychopaths in the Films of Stanley Kubrick.
NEW!! George Lucas, Star Wars, the Revenge of the Sith, and Psychopaths
NEW!! MEDITATION ENERGY ENHANCEMENT AND Trauma, Pain, Relationships, Divorce, Piercings, Tattoos, BDSM, Sex, Sex Addiction, Tantra, Gambling, Homosexuality, Lesbianism, Drugs and Addiction, Bad backs, Heart Disease, and Cancer.
CLICK HERE FOR SATCHIDANAND ARTICLE ON THE EE INCREDIBLY SUCCESSFUL AND PROFITABLE MOVIE LIST - AMERICAN BEAUTY
CLICK HERE FOR FREE SPIRITUAL DATABASE
CLICK HERE FOR FREE YOGA BOOKS
CLICK HERE FOR FREE SPIRITUAL MP3 TALKS
---