ENERGY ENHANCEMENT LIVE COURSE
ONE LEVEL - EIGHT INITIATIONS
INDIA TOUR
JANUARY 2010

Satchidanand and Devi Dhyani with Tour Group at the Taj Mahal
YOUR TOUR GUIDE - SATCHIDANAND, IS IN THE LINE OF SATCHIDANANDA, DISCIPLE OF SIVANANDA OF RISHIKESH WHO WAS ALSO GURU TO SATHYA SAI BABA
FEEL the ENERGY of INDIA!!

India Tour

25/01/2010 Day 01: Landing in Chennai to hotel o/n

26/01 Day 02 : Chennai city tour travel on sleeper train overnight to Puttaparthi

27/01 Day 03 : Puttaparthi to hotel visit Sai Baba

28/01 Day 04 : Puttaparthi

29/01 Day 05 : Puttaparthi

30/01 Day 06 : Puttaparthi

31/01 Day 07 : Puttaparthi /Thiruvannamali

01/02 Day 08 :Thiruvannamali

02/02 Day 09 :Thiruvannamali

03/02 Day 10 :Thiruvannamali

04/02 Day 11 :Thiruvannamali / Pondicherry

05/02 Day 12 : Pondicherry

06/02 Day 13 : Pondicherry/ Mahabalipuram /Chennai hotel

07/02 Day 14 : Chennai

08/02 Day 15: Chennai/ Delhi Rajdhani Express Sleeper 0610am arrive 10.15 am

09/02 Day 16 : arrive Delhi 10.15 Hrs to hotel and relax

10/02 Day 17 : Del/Agra tour.-

11/02 Day 18 : Agra visit the Taj Mahal

12/02 Day 19 : Agra visit the city

13/02 Day 20 : Agra / Vrindavan tour

14/02 Day 21 : Vrindavan

15/02 Day 22: Vrindavan

16/02 Day 23 : Vrindavan/Delhi

17/02 Day 24 : Delhi

18/02 Day 25: Delhi /Haridwar

19/02 Day 26: Haridwar

20/02 Day 27 :Haridwar

21/02 Day 28 :Haridwar

22/02 Day 29: Haridwar/Delhi

23/02 Day 30: Delhi al Airport and out

COME AND GET EXPERIENCED!

CLICK BELOW FOR DETAILS

EMAIL sol@energyenhancement.org

FOR

BOOKINGS
ENLIGHTENMENT..
Many people get along very well with the Energy Enhancement Streaming Videos and DVDs but how many people get enlightened from reading the Bible or the Koran?
How many people become enlightened by reading Buddha's Dhammapada? Whereas 10,000 monks became enlightened by listening to the words of the Buddha, Live, in the Purple Grove!!

The best way to learn Energy Enhancement is by meeting us - entering into the aura of the Buddhafield and studying at the feet of those who know. It has always been thus for those who urgently need the liberation of Enlightenment...
JUST SIGN UP FOR THE NEWSLETTER TO GET THE DETAILS OF THIS NEXT LIVE COURSE!!!!
DON'T MISS IT!!
ENERGY ENHANCEMENT IS THE NEWEST AND HIGHEST SPIRITUAL IMPULSE ON THIS PLANET
Ramana Maharshi on the Energy Enhancement Meditation Tour of India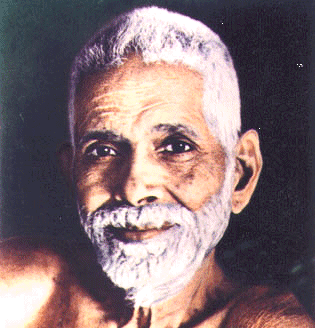 Ramana Maharshi Biography Ramana Maharshi died in 1949. For more information about this enlightened master whose energy still pervades the ashram we visit please read "Ramana Maharshi and the path of Self Knowledge" by Arthur Osborne. He promoted the use of Vichara or Self Enquiry Meditation to Achieve Enlightenment which you will practise in Initiation 4 of Energy Enhancement.
In the summer of 1896, Ramana went into an altered state of consciousness which had a profound effect on him. He experienced what he understood to be his own death, and later returned to life. Satchidanand had the same experience when he was 14 and it was after this he started to practise yoga as a preparation for Meditation, meeting his spiritual masters and Enlightenment
Tiruvannamalai is a centre of power similar to Machu Pichu in Peru. Ramana Maharshi said they were on opposite poles of the planet and the Sacred Mountain of Arunachala - which we can walk up - near Tiruvannamalai is the Focus. We will visit the Great Temple of Tiruvannamalai, one of the largest temples in Southern India with Gopurams which are high gateway towers whose serried rows of white statues are tiered up to the sky and see a part of India seemingly unchanged for many years.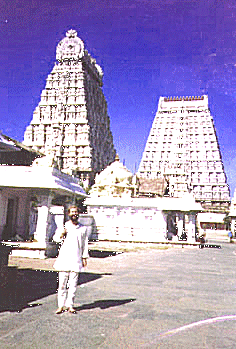 Satchidanand at Tiruvannamalai Temple - the largest fire Shiva Temple in South India at the foot of Mount Arunachala
Climb, walk up, Arunachala, the Energy Power Centre at the opposite pole of Machu Pichu. We will visit the caves around the Sacred Mountain where sages of old entered into Samadhi. Tiruvannamalai can give us a quantum leap in energy which can be used for your own development. We will stay on the Ashram and visit places of interest. Food is served in the Ashram sitting on the floor and upon a leaf plate eaten by the cows afterwards so that there is less work and nothing is wasted. The food is pure south Indian and to our taste, very delicious!

We will visit Aurobindo Ashram and the Matri Mandir in Auroville near Pondicherry. The Samadhi shrine of Aurobindo and the Mother resides on the grounds of their ashram. Satchidanand at the photo.-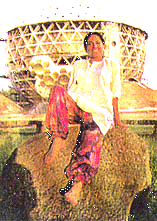 SOL Meditation Tour Guide Devi Dhyani in front of Spherical Matri Mandir (100ft high) in which there is a meditation room whose focus is a meter diameter sphere of pure zeiss glass - sunlight is focussed through it into a pool of water beneath
Covered in flowers and incense every day it provides a haven of peaceful vibrations and a focus for the daily meditation which is available to all, every evening. Visit Auroville - Originally an idea of the Mother for an international community dedicated to the peace of the world. Over the last 20 years the community has reforested the land with over 30 million trees and provided evidence that this can change the climate, creating a Garden of Eden where once there was desert. At the centre of the community has been built a giant structure the Matri Mandir in the shape of a cosmic egg. It houses a meditation room whose focus is the largest crystal ball in the world. Devi Dhyani at the photo.-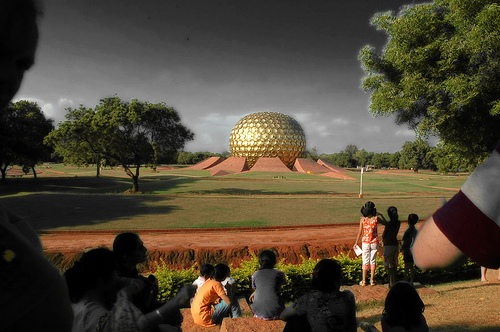 Matri Mandir
For Tour Prices, Bookings, Information, any Feedback on our Website and regular Special Offers on our courses and Indian tours.


COME AND GET EXPERIENCED!

CLICK BELOW FOR DETAILS

EMAIL sol@energyenhancement.org

FOR

BOOKINGS

Bookmark this page - add it to your Favourites Now!!

THIRUVANNAMALAI HOTEL RAMAKRISHNA

(NEAR TO RAMANA MAHARSHI ASHRAM)

Introduction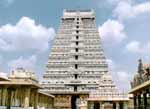 A distinguished pilgrimage town and municipality in Thiruvannamalai district of Tamil Nadu, Thiruvannamalai is an ancient city that has long been associated with many yogis and siddhars. The headquarters of Thiruvannamalai district, Thiruvannamalai has become an international center of study in spiritualism.

Location of Thiruvannamalai:

Thiruvannamalai is situated 185 km from Chennai and 210 km from Bangalore.

History

The name Thiruvannamalai was derived from the name of the holy mountain Tiruvannan Malai. In Thiruvannamalai, Lord Shiva took the form of a column of fire which had no beginning or end, so as to destroy the ego of Lord Vishnu and Brahma. It is said that Lord Shiva in ardhanarashwari form, with one half being Goddess Umadevi, appeared before his devotees here.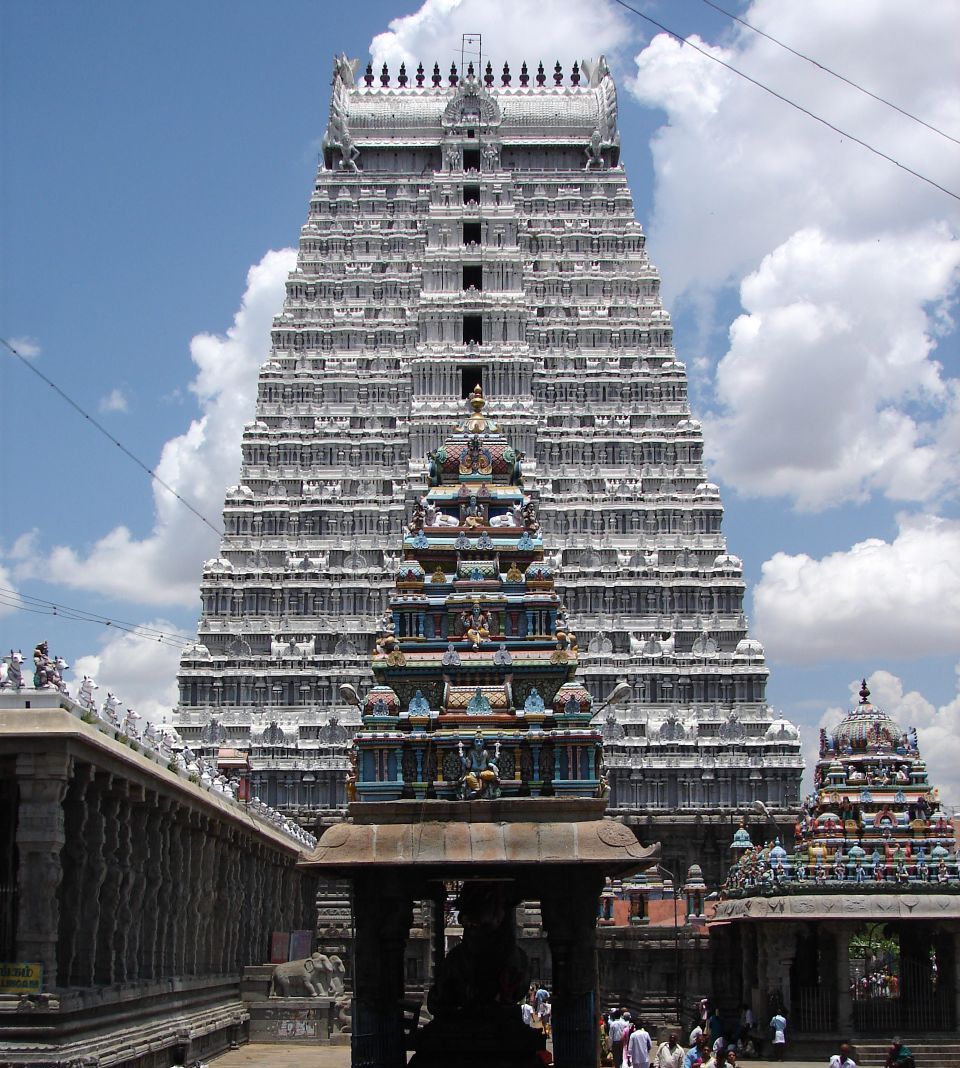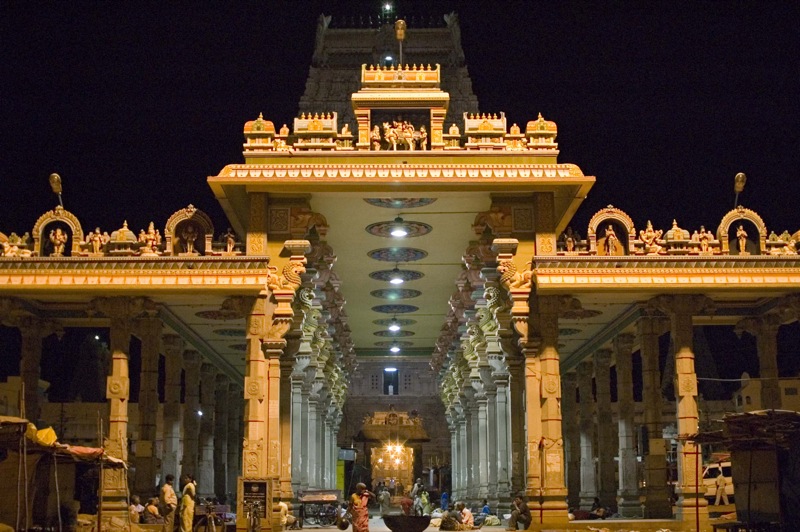 THE SHIVA TEMPLE OF TIRUVANNAMALAI AND THE THOUSAND PILLARED HALL
BUILT IN 1500 THIS IS ONE OF THE GREAT HINDU CATHEDRALS OF SOUTH INDIA
AT THE FOOT OF THE SACRED MOUNTAIN OF ARUNACHALA - WE WILL WALK UP IT!! AND SEE THE CAVES OF THE ENLIGHTENED SAINTS WHO MEDITATED THERE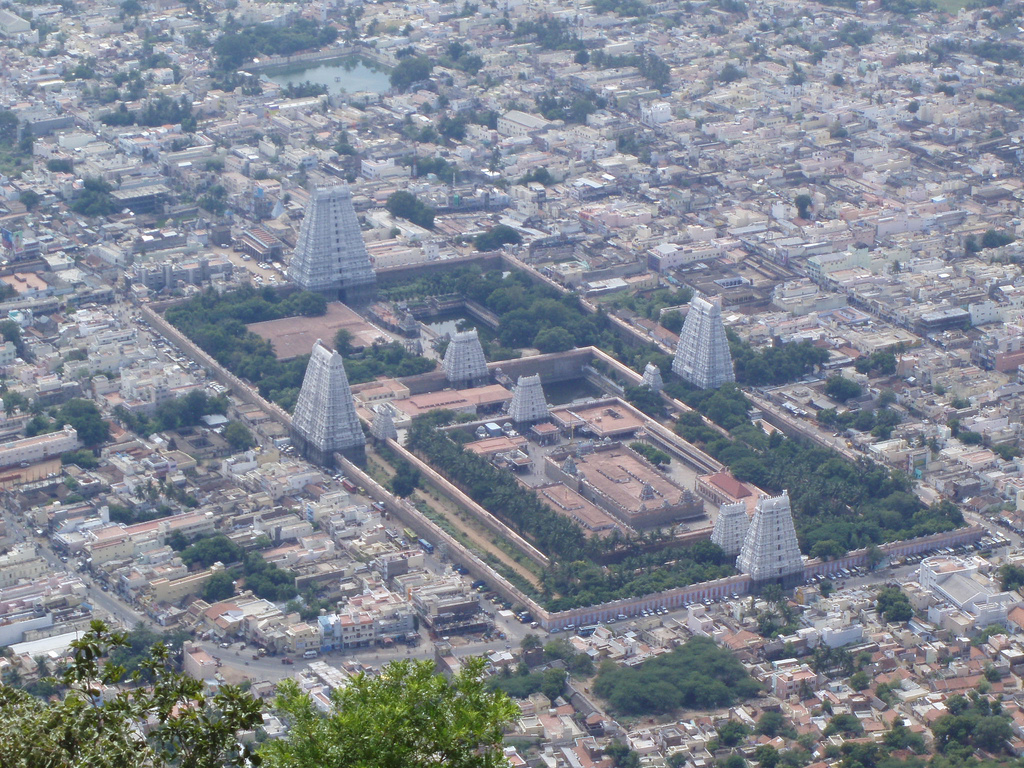 VIEW OF THE TEMPLE FROM THE SACRED MOUNTAIN OF ARUNACHALA - AT THE OPPOSITE END
OF THE WORLD FROM MACHU PICHU
COME AND GET EXPERIENCED!
CLICK BELOW FOR DETAILS
EMAIL sol@energyenhancement.org
FOR PRICES
PIERRE MORENCY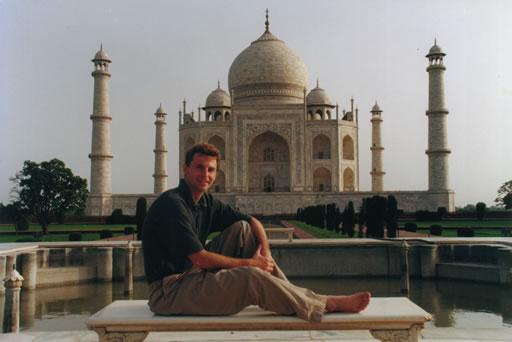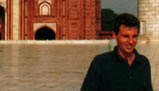 I'm in the process of fully testing the techniques and approaches I've learned but can already feel - and prove!- tremendous changes in my life.
For instance, since I've been working on "cleaning my base chakra" (The Grounding of Negative Energies, Stage Three of Energy Enhancement, -Satchidanand) everything around me seems to be going through a massive cleansing process - Only 2 days after I returned to Canada from India, a chain reaction of events led my to change my 5 employees, change some of my major accounts and delay a move to the United States. 10 weeks after the program, things are stabilizing.
Looking back, I think the cleansing process probably saved my business and my marriage.

Thank you Satchi and Devi!!!

Pierre Morency
Canada
COME AND GET EXPERIENCED!
CLICK BELOW FOR DETAILS
EMAIL sol@energyenhancement.org
FOR PRICES
Ramana Maharshi Biography
Visit the Ashram of Ramana Maharhshi and experience his living energy in the meditation room on the Energy Enhancement Tour of India..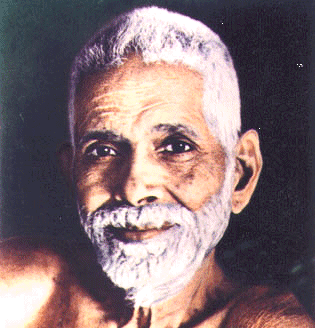 Life

Family Background
Sri Ramana was born in a village called Tiruchuzhi near Madurai in Tamil Nadu, South India on Arudra Darshanam day, into an orthodox Hindu Tamil (Iyer) family, the second of four children of Sundaram Iyer (1845?-1892) and Azhagammal (?-1922), and named Venkataraman at birth. His siblings were Nagaswamy (1877-1900), Nagasundaram (1886-1953) and sister Alamelu (1891/92-1953). Venkataraman's father was a respected pleader.[6]


Childhood
Venkataraman seemed a normal child with no apparent signs of future greatness. He was popular, good at sports, very intelligent but lazy at school, indulged in an average amount of mischief, and showed little religious interest. He did have a few unusual traits. When he slept, he went into such a deep state of unconsciousness that his friends could physically assault his body without waking him up. He also had an extraordinary amount of luck. In team games, whichever side he played for always won. This earned him the nickname 'Tangakai', which means 'golden hand'[7]. When Venkataraman was about 11, his father sent him to live with his paternal uncle Subbaiyar in Dindigul because he wanted his sons to be educated in English so they would be eligible to enter government service and only Tamil was taught at the village school in Tiruchuzhi. In 1891, when his uncle was transferred to Madurai, Venkataraman and his older brother Nagaswami moved with him. In Madurai, Venkataraman attended Scott's Middle School[8]


The Awakening
In 1892, Venkataraman's father Sundaram Iyer suddenly fell seriously ill and unexpectedly died several days later at the age of 42.[8] For some hours after his father's death he contemplated the matter of death, and how his father's body was still there, but the 'I' was gone from it.

After leaving Scott's Middle School, Venkataraman went to the American Mission High School. One November morning in 1895, he was on his way to school when he saw an elderly relative and enquired where the relative had come from. The answer was "From Arunachala."[9] Krishna Bikshu describes Venkataraman's response: "The word 'Arunachala' was familiar to Venkataraman from his younger days, but he did not know where it was, what it looked like or what it meant. Yet that day that word meant to him something great, an inaccessible, authoritative, absolutely blissful entity. Could one visit such a place? His heart was full of joy. Arunachala meant some sacred land, every particle of which gave moksha. It was omnipotent and peaceful. Could one behold it? 'What? Arunachala? Where is it?' asked the lad. The relative was astonished, 'Don't you know even this?' and continued, 'Haven't you heard of Tiruvannamalai? That is Arunachala.' It was as if a balloon was pricked, the boy's heart sank."

A month later he came across a copy of Sekkizhar's Periyapuranam, a book that describes the lives of 63 Saivite saints, and was deeply moved and inspired by it.[10] Filled with awe, and a desire for emulation, he began devotional visits to the nearby Meenakshi Temple in Madurai, and associated with this bhakti, later reported fever like sensations[11]. Soon after, on July 17, 1896,[10] at age 16, Venkataraman had a life changing experience. He spontaneously initiated a process of self-enquiry that culminated, within a few minutes, in his own permanent awakening. In one of his rare written comments on this process he wrote: 'Enquiring within Who is the seer? I saw the seer disappear leaving That alone which stands forever. No thought arose to say I saw. How then could the thought arise to say I did not see.'.[7] As Sri Ramana reportedly described it later:

"It was in 1896, about 6 weeks before I left Madurai for good (to go to Tiruvannamalai - Arunachala) that this great change in my life took place. I was sitting alone in a room on the first floor of my uncle's house. I seldom had any sickness and on that day there was nothing wrong with my health, but a sudden violent fear of death overtook me. There was nothing in my state of health to account for it nor was there any urge in me to find out whether there was any account for the fear. I just felt I was going to die and began thinking what to do about it. It did not occur to me to consult a doctor or any elders or friends. I felt I had to solve the problem myself then and there. The shock of the fear of death drove my mind inwards and I said to myself mentally, without actually framing the words: 'Now death has come; what does it mean? What is it that is dying? This body dies.' And at once I dramatised the occurrence of death. I lay with my limbs stretched out still as though rigor mortis has set in, and imitated a corpse so as to give greater reality to the enquiry. I held my breath and kept my lips tightly closed so that no sound could escape, and that neither the word 'I' nor any word could be uttered. 'Well then,' I said to myself, 'this body is dead. It will be carried stiff to the burning ground and there burn and reduced to ashes. But with the death of the body, am I dead? Is the body I? It is silent and inert, but I feel the full force of my personality and even the voice of I within me, apart from it. So I am the Spirit transcending the body. The body dies but the spirit transcending it cannot be touched by death. That means I am the deathless Spirit.' All this was not dull thought; it flashed through me vividly as living truths which I perceived directly almost without thought process. I was something real, the only real thing about my present state, and all the conscious activity connected with the body was centered on that I. From that moment onwards, the I or Self focused attention on itself by a powerful fascination. Fear of death vanished once and for all. The ego was lost in the flood of Self-awareness. Absorption in the Self continued unbroken from that time. Other thought might come and go like the various notes of music, but the I continued like the fundamental sruti [that which is heard] note which underlies and blends with all other notes."[12].

After this event, he lost interest in school-studies, friends, and relations. Avoiding company, he preferred to sit alone, absorbed in concentration on the Self, and went daily to the Meenakshi Temple, ecstatically devoted to the images of the Gods, tears flowing profusely from his eyes.[13]

Venkataraman's elder brother, Nagaswamy, was aware of a great change in him and on several occasions rebuked him for his detachment from all that was going on around him. About six weeks after Venkataraman's absorption into the Self, on August 29, 1896, he was attempting to complete a homework assignment which had been given to him by his English teacher for indifference in his studies. Suddenly Venkataraman tossed aside the book and turned inward in meditation. His elder brother rebuked him again, asking, "What use is all this to one who is like this?" Venkataraman did not answer, but recognized the truth in his brother's words[14].


The Journey to Arunachala
He decided to leave his home and go to Arunachala. Knowing his family would not permit this, he slipped away, telling his brother he needed to attend a special class at school. Fortuitously, his brother asked him to take five rupees and pay his college fees on his way to school. Venkataraman took out an atlas, calculated the cost of his journey, took three rupees and left the remaining two with a note which read: "I have set out in quest of my Father in accordance with his command. This (meaning his person) has only embarked on a virtuous enterprise. Therefore, no one need grieve over this act. And no money need be spent in search of this. Your college fee has not been paid. Herewith rupees two."[15]

At about noon, Venkataraman left his uncle's house and walked to the railway station. At about three o'clock the next morning, he arrived at Viluppuram and walked into the town at daybreak. Tired and hungry, he asked for food at a hotel and had to wait until noon for the food to be ready. He then went back to the station and spent his remaining money on a ticket to Mambalappattu, a stop on the way to Tiruvannamalai. From there, he set out, intending to walk the remaining distance of about 30 miles (48 km).[10]

After walking about 11 miles (18 km), he reached the temple of Arayaninallur, outside of which he sat down to rest. When the priest opened the temple for puja, Venkataraman entered and sat in the pillared hall where he had a vision of brilliant light enveloping the entire place. He sat in deep meditation after the light disappeared until the temple priests who needed to lock up the temple roused him. He asked them for food and was refused, though they suggested he might get food at the temple in Kilur where they were headed for service. Venkataraman followed, and late in the evening when the puja ended at this temple, he asked for food and was refused again. When he asked for water, he was directed to a Sastri's house. He set out but fainted and fell down, spilling the rice he had been given in the temple. When he regained consciousness, he began picking up the scattered rice, not wanting to waste even a single grain.[16]

Muthukrishna Bhagavatar was amongst the crowd that gathered around Venkataraman when he collapsed. He was so struck by Venkataraman's extraordinary beauty and felt such compassion for him that he led the boy to his house, providing him with a bed and food. It was August 31, the Gokulastami day, the day of Sri Krishna's birth. Venkataraman asked Bhagavatar for a loan of four rupees on the pledge of his ear-rings so that he could complete his pilgrimage. Bhagavatar agreed and gave Venkataraman a receipt he could use to redeem his ear-rings. Venkataraman continued on his journey, tearing up the receipt immediately because he knew he would never have any need for the ear-rings.

On the morning of September 1, 1896, Venkataraman boarded the train and traveled the remaining distance. In Tiruvannamalai he went straight to the temple of Arunachaleswara. There, Venkataraman found not only the temple gates standing open, but the doors to the inner shrine as well, and not a single person, even a priest, was in the temple. He entered the sanctum sanctorum and addressed Arunachaleswara, saying: "I have come to Thee at Thy behest. Thy will be done." He embraced the linga in ecstasy. The burning sensation that had started back at Madurai (which he later described as "an inexpressible anguish which I suppressed at the time") merged in Arunachaleswara. Venkataraman was safely home.[14]


Early Life at Arunachala
The first few weeks he spent in the thousand-pillared hall, but shifted to other spots in the temple and eventually to the Patala-lingam vault so that he might remain undisturbed. There, he would spend days absorbed in such deep samādhi that he was unaware of the bites of vermin and pests. Seshadri Swamigal, a local saint, discovered him in the underground vault and tried to protect him.[17] After about six weeks in the Patala-lingam, he was carried out and cleaned up. For the next two months he stayed in the Subramanya Shrine, so unaware of his body and surroundings that food had to be placed in his mouth or he would have starved.

From there, he was invited to stay in a mango orchard next to Gurumurtam, a temple about a mile out of Tiruvannamalai, and shortly after his arrival a sadhu named Palaniswami went to see him. Palaniswami's first darshan left him filled with peace and bliss, and from that time on his sole concern was serving Sri Ramana, joining him as his permanent attendant. From Gurumurtam to Virupaksha Cave (1899-1916) to Skandasramam Cave (1916-22), he was the instrument of divine protection for Sri Ramana, who would be without consciousness of the body and lost in inner bliss most of the time. Besides physical protection, Palaniswami would also beg for alms, cook and prepare meals for himself and Sri Ramana, and care for him as needed[18].

Gradually, despite Sri Ramana's silence, austerities, and desire for privacy, he attracted attention from visitors, and some became his disciples. Eventually, his family discovered his whereabouts. First his uncle Nelliappa Iyer came and pled with him to return home, promising that the family would not disturb his ascetic life. Sri Ramana sat motionless and eventually his uncle gave up.[19] It was at the temple at Pavalakkunru, one of the eastern spurs of Arunachala, that his mother and brother Nagaswami found him in December 1898. Day after day his mother begged him to return, but no amount of weeping and pleading had any visible effect on him. She appealed to the devotees who had gathered around, trying to get them to intervene on her behalf until one requested that Sri Ramana write out his response to his mother.[20] He then wrote on a piece of paper, "In accordance with the prarabdha of each, the One whose function it is to ordain makes each to act. What will not happen will never happen, whatever effort one may put forth. And what will happen will not fail to happen, however much one may seek to prevent it. This is certain. The part of wisdom therefore is to stay quiet." At this point his mother returned to Madurai saddened.[14]

Soon after this, in February 1899, Sri Ramana moved further up Arunachala where he stayed briefly in Satguru Cave and Guhu Namasivaya Cave before taking up residence at Virupaksha Cave for the next 17 years, using Mango Tree cave during the summers (except for a six month period at Pachaiamman Koil during the plague epidemic).[21]

In 1902, a government official named Sivaprakasam Pillai, with writing slate in hand, visited the young Swami in the hope of obtaining answers to questions about "How to know one's true identity". The fourteen questions put to the young Swami and his answers were Sri Ramana's first teachings on Self-enquiry, the method for which he became widely known, and were eventually published as 'Nan Yar?', or in English, 'Who am I?'.[22]

Several visitors came to him and many became his disciples. Kavyakantha Sri Ganapati Sastri, a Vedic scholar of repute in his age, came to visit Sri Ramana in 1907. After receiving instructions from him, he proclaimed him as Bhagavan Sri Ramana Maharshi. Sri Ramana was known by this name from then on.[23]


Discovery by Westerners
It was in 1911 that the first westerner, Frank Humphreys, then a policeman stationed in India, discovered Sri Ramana and wrote articles about him which were first published in The International Psychic Gazette in 1913.[24] However, Sri Ramana only became relatively well known in and out of India after 1934 when Paul Brunton, having first visited Sri Ramana in January 1931, published the book A Search in Secret India, which became very popular. Resulting visitors included Paramahansa Yogananda, Somerset Maugham (whose 1944 novel The Razor's Edge models its spiritual guru after Sri Ramana),[25] Mercedes de Acosta, Julian P. Johnson, and Arthur Osborne. Sri Ramana's relative fame spread throughout the 1940s. However, even as his fame spread, Sri Ramana was noted for his belief in the power of silence and his relatively sparse use of speech, as well as his lack of concern for fame or criticism[26]. His lifestyle remained that of a renunciate.


Mother's Arrival
In 1912, while in the company of disciples, he was observed to undergo about a 15 minute period where he showed the outward symptoms of death, which reportedly resulted thereafter in an enhanced ability to engage in practical affairs while remaining in Sahaja Nirvikalpa Samadhi. In 1916 his mother Alagammal and younger brother Nagasundaram joined Sri Ramana at Tiruvannamalai and followed him when he moved to the larger Skandashram Cave, where Bhagavan lived until the end of 1922. His mother took up the life of a sannyasin, and Sri Ramana began to give her intense, personal instruction, while she took charge of the Ashram kitchen. Ramana's younger brother, Nagasundaram, then became a sannyasin, assuming the name Niranjanananda, becoming known as Chinnaswami (the younger Swami).

During this period, Sri Ramana composed The Five Hymns to Arunachala, his magnum opus in devotional lyric poetry. Of them the first is Akshara Mana Malai (the Marital Garland of Letters). It was composed in Tamil in response to the request of a devotee for a song to be sung while wandering in the town for alms. The Marital Garland tells in glowing symbolism of the love and union between the human soul and God, expressing the attitude of the soul that still aspires.[27]


Mother's Death
Beginning in 1920, his mother's health deteriorated. On the day of her death, May 19, 1922, at about 8 a.m., Sri Ramana sat beside her. It is reported that throughout the day, he had his right hand on her heart, on the right side of the chest, and his left hand on her head, until her death around 8:00 p.m., when Sri Ramana pronounced her liberated, literally, 'Adangi Vittadu, Addakam' ('absorbed'). Later Sri Ramana said of this: "You see, birth experiences are mental. Thinking is also like that, depending on sanskaras (tendencies). Mother was made to undergo all her future births in a comparatively short time.".[28] Her body was enshrined in a samadhi, on top of which a Siva lingam was installed and given the name Mathrubutheswara [Siva manifesting as mother].[29] To commemorate the anniversary of Ramana Maharshi's mother's death, a puja, known as her Aradhana or Mahapooja, is performed every year at the Mathrubutheswara.

After this, Sri Ramana often walked from Skandashram to her tomb. Then in December 1922, he came down from Skandashram permanently and settled at the base of the Hill, where Sri Ramanasramam is still located today. At first, there was only one hut at the samadhi, but in 1924 two huts, one opposite the samadhi and the other to the north were erected.


The Later Years
The Sri Ramanasramam grew to include a library, hospital, post-office and many other facilities. Sri Ramana displayed a natural talent for planning building projects. Annamalai Swami gave detailed accounts of this in his reminiscences.[30] Until 1938, Annamalai Swami was entrusted with the task of supervising the projects and received his instructions from Ramana directly.

The 1940s saw many of Sri Ramana's most ardent devotees pass away. These included Echamma (1945), attendant Madhavaswami (1946), Ramanatha Brahmachari (1946), Mudaliar Granny and Lakshmi (1948).[31] Sri Ramana was noted for his unusual love of animals and his assertion that liberation was possible for animals too. On the morning of June 18, 1948, he realized his favorite cow Lakshmi was near death. Just as he had with his own Mother, Sri Ramana placed his hand on her head and over her heart. The cow died peacefully at 11:30 a.m. and Sri Ramana later declared that the cow was liberated[32].

Sri Ramana was noted for his belief in the power of silence and relatively sparse use of speech. He led a modest and renunciate life, and depended on visitors and devotees for the barest necessities. However, a popular image of him as a person who spent most of his time doing nothing except silently sitting in samadhi is highly inaccurate, according to David Godman, who has written extensively about Sri Ramana. According to Godman, from the period when an Ashram began to rise around him after his mother arrived into his later years, Sri Ramana was actually quite active in Ashram activities until his health failed[33].


Final Years
In November 1948, a tiny cancerous lump was found on the Maharshi's arm and was removed in February 1949 by the ashram doctor. Soon, another growth appeared, and another operation was done by an eminent surgeon in March, 1949, with Radium applied. The doctor told Sri Ramana that a complete amputation of the arm to the shoulder was required to save his life, but he refused. A third and fourth operation were performed in August and December 1949, but only weakened him. Other systems of medicine were then tried; all proved fruitless and were stopped by the end of March when devotees gave up all hope. During all this, Sri Ramana reportedly remained peaceful and unconcerned. As his condition worsened, Sri Ramana remained available for the thousands of visitors who came to see him, even when his attendants urged him to rest. Reportedly, his attitude towards death was serene. To devotees who begged him to cure himself for the sake of his devotees, Sri Ramana is said to have replied "Why are you so attached to this body? Let it go.", and "Where can I go? I am here."[13]

By April 1950, Sri Ramana was too weak to go to the hall, and visiting hours were limited. Visitors would file past the small room where he spent his final days to get one final glimpse. Swami Satyananda, the attendant at the time, reports, "On the evening of 14 April 1950, we were massaging Sri Ramana's body. At about 5 o'clock, he asked us to help him to sit up. Precisely at that moment devotees started chanting 'Arunachala Siva, Arunachala Siva'. When Sri Ramana heard this his face lit up with radiant joy. Tears began to flow from his eyes and continued to flow for a long time. I was wiping them from time to time. I was also giving him spoonfuls of water boiled with ginger. The doctor wanted to administer artificial respiration but Sri Ramana waved it away. Sri Sri Ramana's breathing became gradually slower and slower and at 8:47 p.m. it subsided quietly." Henri Cartier-Bresson, the French photographer, who had been staying at the ashram for a fortnight prior to Sri Ramana's passing, recounted the event:

"It is a most astonishing experience. I was in the open space in front of my house, when my friends drew my attention to the sky, where I saw a vividly-luminous shooting star with a luminous tail, unlike any shooting star I had before seen, coming from the South, moving slowly across the sky and, reaching the top of Arunachala, disappeared behind it. Because of its singularity we all guessed its import and immediately looked at our watches – it was 8:47 – and then raced to the Ashram only to find that our premonition had been only too sadly true: the Master had passed into parinirvana at that very minute."[34]

Cartier-Bresson took some of the last photographs of Sri Ramana on April 4, and went on to take pictures of the burial preparations. Reportedly, millions in India mourned his passing. A long article about his death in the New York Times concluded: "Here in India, where thousands of so-called holy men claim close tune with the infinite, it is said that the most remarkable thing about Ramana Maharshi was that he never claimed anything remarkable for himself, yet became one of the most loved and respected of all."[35].


Teachings
Part of a series on
Hindu philosophy


Schools
Samkhya · Yoga · Nyaya · Vaisheshika · Purva Mimamsa · Vedanta (Advaita · Vishishtadvaita · Dvaita · Achintya Bheda Abheda)

Persons
Ancient


Gautama · Jaimini · Kanada · Kapila · Markandeya · Patañjali · Valmiki · Vyasa


Medieval
Adi Shankara · Dnyaneshwar · Chaitanya · Kabir · Madhusudana · Madhva · Namdeva · Nimbarka · Ramanuja · Vedanta Desika · Tukaram · Tulsidas · Vallabha


Modern
Asaram Bapu · Aurobindo · Coomaraswamy · Dayananda Saraswati · Gandhi · Narayana Guru · Prabhupada · Ramakrishna · Ramana Maharshi · Shirdi Sai Baba · Sarvepalli Radhakrishnan · Sivananda · Krishnananda · Vivekananda · Yogananda · Sathya Sai Baba

This box: view • talk • edit
Sri Ramana's teachings about self-enquiry, the practice he is most widely associated with, have been classified as the Path of Knowledge (Jnana marga) among the Indian schools of thought. Though his teaching is consistent with and generally associated with Hinduism, the Upanishads and Advaita Vedanta, there are some differences with the traditional Advaitic school, and Sri Ramana gave his approval to a variety of paths and practices from various religions.[5]

His earliest teachings are documented in the book Nan Yar?(Who am I?), first written in Tamil. The original book was published by Sri Pillai,[36] although the essay version of the book (Sri Ramana Nutrirattu) prepared by Sri Ramana is considered definitive as unlike the original it had the benefit of his revision and review. A careful translation with notes is available in English as 'The Path of Sri Ramana, Part One' by Sri Sadhu Om, one of the direct disciples of Sri Ramana. Selections from this definitive version follow[37]:

As all living beings desire to be happy always, without misery, as in the case of everyone there is observed supreme love for one's self, and as happiness alone is the cause for love, in order to gain that happiness which is one's nature and which is experienced in the state of deep sleep where there is no mind, one should know one's self. For that, the path of knowledge, the inquiry of the form "Who am I?", is the principal means.

Knowledge itself is 'I'. The nature of (this) knowledge is existence-consciousness-bliss.

What is called mind is a wondrous power existing in the Self. It projects all thoughts. If we set aside all thoughts and see, there will be no such thing as mind remaining separate; therefore, thought itself is the form of the mind. Other than thoughts, there is no such thing as the world.

Of all the thoughts that rise in the mind, the thought 'I' is the first thought.

That which rises in this body as 'I' is the mind. If one enquires 'In which place in the body does the thought 'I' rise first?', it will be known to be in the heart [spiritual heart is 'two digits to the right from the centre of the chest']. Even if one incessantly thinks 'I', 'I', it will lead to that place (Self)'

The mind will subside only by means of the enquiry 'Who am I?'. The thought 'Who am I?', destroying all other thoughts, will itself finally be destroyed like the stick used for stirring the funeral pyre.

If other thoughts rise, one should, without attempting to complete them, enquire, 'To whom did they arise?', it will be known 'To me'. If one then enquires 'Who am I?', the mind (power of attention) will turn back to its source. By repeatedly practising thus, the power of the mind to abide in its source increases.

The place where even the slightest trace of the 'I' does not exist, alone is Self.

Self itself is the world; Self itself is 'I'; Self itself is God; all is the Supreme Self (siva swarupam)

Sri Ramana warned against considering self-enquiry as an intellectual exercise. Properly done, it involves fixing the attention firmly and intensely on the feeling of 'I', without thinking. It is perhaps more helpful to see it as 'Self-attention' or 'Self-abiding' (cf. Sri Sadhu Om - The Path of Sri Ramana Part I). The clue to this is in Sri Ramana's own death experience when he was 16. After raising the question 'Who am I?' he "turned his attention very keenly towards himself" (cf. description above). Attention must be fixed on the 'I' until the feeling of duality disappears.

Although he advocated self-enquiry as the fastest means to realization, he was also known to have advised the practice of bhakti and self-surrender (to one's Deity or Guru) either concurrently or as an adequate alternative, which would ultimately converge with the path of self-enquiry.[38]


Sri Ramana's teachings and Advaita
Sri Ramana's teachings and the traditional Advaitic school of thought pioneered by Sri Sankaracharya have many things in common. Sri Ramana often mentioned and is known to have encouraged study of the following classical works: Ashtavakra Gita, Ribhu Gita and Essence of Ribhu Gita, Yoga Vasista Sara,[39] Tripura Rahasya[[40]], Kaivalya Navaneetam,[41] Advaita Bodha Deepika,[42] and Ellam Ondre.[43] However, there are some practical differences with the traditional Advaitic school, which recommends a negationist neti, neti (Sanskrit, "not this", "not this") path, or mental affirmations that the Self was the only reality, such as "I am Brahman" or "I am He", while Sri Ramana advocates the enquiry "Nan Yar" (Tamil, "Who am I"). Furthermore, unlike the traditional Advaitic school, Sri Ramana strongly discouraged most who came to him from adopting a renunciate lifestyle.

To elaborate:

The traditional Advaitic (non-dualistic) school advocates "elimination of all that is non-self (the five sheaths) until only the Self remains".[44] The five kosas, or sheaths, that hide the true Self are: Material, Vital, Mental, Knowledge, and Blissful.
Sri Ramana says "enquiry in the form 'Who am I' alone is the principal means. To make the mind subside, there is no adequate means other than self-enquiry. If controlled by other means, mind will remain as if subsided, but will rise again"[45]

Teachers in his tradition
He considered his own guru to be the Self, in the form of the sacred mountain Arunachala. Sri Ramana did not publicize himself as a guru, never claimed to have disciples, and never appointed any successors. While a few who came to see him are said to have become enlightened through association, and there are accounts of private acknowledgements, he did not publicly acknowledge any living person as liberated other than his mother at death. Sri Ramana declared himself an atiasrama[46](beyond all caste and religious restrictions, not attached to anything in life), and did not belong to or promote any lineage. Despite his non-affiliations,[47] there are numerous contemporary teachers who publicly associate themselves with Sri Ramana, and some who assert being in his lineage.

His method of teaching was characterized by the following:

He urged people who came to him to practice self-enquiry;
He directed people to look inward rather than seeking outside themselves for Realization. ("The true Bhagavan resides in your Heart as your true Self. This is who I truly am.");
He viewed all who came to him as the Self rather than as lesser beings. ("The jnani sees no one as an ajnani. All are only jnanis in his sight.");
He charged no money, and was adamant that no one ever ask for money (or anything else) in his name;
He never promoted or called attention to himself. Instead, Sri Ramana remained in one place for 54 years, offering spiritual guidance to anyone of any background who came to him, and asking nothing in return;
He considered humility to be the highest quality;
He said the deep sense of peace one felt around a jnani was the surest indicator of their spiritual state, that equality towards all was a true sign of liberation, and that what a true jnani did was always for others, not themselves.

Notable followers
Over the course of Sri Ramana's lifetime, people from a wide variety of backgrounds, religions, and countries were drawn to him. Some stayed for the rest of their lives (or his) and served him with great devotion, and others came for a single darshan and left, deeply affected by the peace he radiated.

Quite a number of followers wrote books conveying Sri Ramana's teachings. Sri Muruganar (1893-1973), one of Sri Ramana's foremost devotees who lived as Sri Ramana's shadow for 26 years,[48] recorded the most comprehensive collection of Sri Ramana's sayings in a work called Guru Vachaka Kovai (The Garland of Guru's Sayings).[49] Sri Ramana carefully reviewed this work with Sri Muruganar, modifying many verses to most accurately reflect his teaching, and adding in additional verses. Sri Muruganar was also instrumental in Sri Ramana's writing of Upadesa Saram (The Essence of Instruction)[50] and Ulladu Narpadu (Forty Verses on Reality).[51] Sri Sadhu Om (1922-1985)[52] spent five years with Sri Ramana and about 28 years with Sri Muruganar. His deep understanding of Sri Ramana's teachings on self-enquiry are explained in his book The Path of Sri Ramana – Part One.[53] Suri Nagamma wrote a series of letters to her brother in Telugu, describing Sri Ramana's conversations with devotees over a five year period. Each letter was corrected by Sri Ramana before it was sent. Attendants of Sri Ramana included Palaniswami (from 1897), Kunju Swami (from 1920), Madhava Swami, Krishna Bhikshu and Annamalai Swami (from 1928).

Paul Brunton's writings about Sri Ramana brought considerable attention to him in the West. Other Westerners who wrote about Sri Ramana include Arthur Osborne (the first editor of the ashram journal, The Mountain Path), Major Chadwick (who ran the Veda Patasala during Ramana's time), Ethel Merston, and S.S. Cohen. More recently, David Godman, a former librarian at the ashram, has written about Sri Ramana's teaching, as well as a series of books (The Power of the Presence) vividly portraying the lives of a number of lesser-known attendants and devotees of Sri Ramana. Swami Ramdas visited Ramana Maharshi while on pilgrimage in 1922, and after darshan, spent the next 21 days meditating in solitude in a cave on Arunachala. Thereafter, he attained the direct realization that "All was Rama, nothing but Rama".[54]

Maurice Frydman (a.k.a. Swami Bharatananda) a Polish Jew who later translated Nisargadatta Majaraj's work from Marathi to English called "I Am That" was also deeply influenced by Sri Ramana's teachings.

The American yogi, Richard Hittleman, had Ramana Maharshi as his guru and frequently spoke of him in his Yoga teachings. Hittleman went on to become the first person to bring Hatha and Raja Yoga to the English-speaking world through the medium of a television series (in the 1960s and 1970s)[55] Hittleman quoted from Maharshi with great approbation in the last lecture that he (Hittleman) gave, at the very end of his life.

Indian National Congress politician and freedom-fighter, O. P. Ramaswamy Reddiyar, who served as the Premier of Madras from 1947 to 1949 was also a devoted follower of Ramana Maharishi.


Books

Teachings
The Spiritual Teaching of Ramana Maharshi (ISBN 1-59030-139-0)
Be as You Are: The Teachings of Sri Ramana Maharshi, by David Godman (ISBN 0-14-019062-7)
Guru Vachaka Kovai (Garland of Guru's Sayings) by Sri Muruganar, translation Sri Sadhu Om PDF[56]
The Collected Works Of Sri Ramana Maharshi. Contains compositions by Sri Ramana, as well as a large number of adaptations and translations by him of classical advaita works (ISBN 81-88018-06-6)
The Path of Sri Ramana, Part One and The Path of Sri Ramana, Part Two, by Sri Sadhu Om (ASIN B000KMKFX0) PDF[57]
Happiness and the Art of Being: A Layman's Introduction to the Philosophy and Practice of the Spiritual Teachings of Bhagavan Sri Ramana (ISBN 1-4251-2465-8) PDF[58]
The Essential Teachings of Ramana Maharshi: A Visual Journey (ISBN 1-878019-18-X)
Talks with Sri Ramana Maharshi, by Munagal Venkataramiah, covers the period 1935 to 1939 (ISBN 81-88018-07-4) PDF[59]
Reflections: On Talks with Sri Ramana Maharshi, by S.S.Cohen (ISBN 81-88018-38-4) PDF[60]
Padamalai: Teachings of Ramana Maharshi Recorded by Sri Muruganar, edited by David Godman (ISBN 0971137137)
Sri Ramana Gita (ISBN 81-88018-17-1)
The Teachings of Ramana Maharshi in his own words, by Arthur Osborne (ISBN 81-88018-15-5) PDF[61]
Day by Day with Bhagavan by A Devaraja Mudaliar (ISBN 81-88018-82-1). An account of daily discussions during the period 1945 to 1947.
Gems from Bhagavan, by A. Devaraja Mudaliar
Maha Yoga, by 'Who' (Lakshmana Sharma), Rev 2002 (ISBN 81-88018-20-1), PDF[62]
Ramana Puranam: Composed by Sri Ramana Maharshi and Sri Muruganar (ISBN 81-8289-059-9)
Origin of Spiritual Instruction, by Bhagavan Sri Ramana Maharshi (ISBN 978-0970366733)
Who am I?: the teachings of Bhagavan Sri Ramana Maharshi by Ramana Maharshi

Biographies
Self-Realization: The Life and Teachings of Bhagavan Sri Ramana Maharshi, by B.V. Narasimha Swami (ISBN 81-88225-74-6)
Ramana Maharshi and the Path of Self Knowledge, by Arthur Osborne online text
Sri Ramana Leela, by Krishna Bhikshu (Telegu Original) PDF version online[63]
Timeless in Time: Sri Ramana Maharshi, by A.R. Natarajan (ISBN 81-85378-82-7)
Ramana Maharshi: His Life, by Gabriele Ebert (ISBN 978-1411673502)

Reminiscences
A Sadhu's Reminiscences of Ramana Maharshi, by Major A. W. Chadwick (ISBN 81-88018-37-6)
Living By The Words of Bhagavan, by David Godman (no ISBN) about Annamalai Swami
The Power of the Presence, Part One, by David Godman (ISBN 0-9711371-1-0), about several devotees
The Power of the Presence, Part Two, by David Godman (ISBN 0-9711371-0-2), about several devotees
The Power of the Presence, Part Three, by David Godman (ISBN 0-9711371-2-9), about several devotees
Letters from Sri Ramanasramam, by Suri Nagamma (ISBN 81-88018-10-4), contains 273 letters from the period 1945 to 1950, each one corrected by Sri Ramana.
A Practical Guide to Know Yourself: Conversations with Sri Ramana Maharshi (ISBN 81-85378-09-6)
Talks With Sri Ramana Maharshi: On Realizing Abiding Peace and Happiness (ISBN 1-878019-00-7)
Guru Ramana, by S.S. Cohen (ISBN 81-88225-22-3)
Moments Remembered, Reminiscences of Bhagavan Ramana, by V. Ganesan (ISBN 978-8188018437)
Living with the Master, Reminiscences by Kunjuswami (ISBN 81-88018-99-6)
Sri Ramana Reminiscences, by G. V. Subbaramayya

For Children
Sri Ramana, Friend of Animals: Hobbler and the Monkeys of Arunachala ISBN 81-8288-047-5
Sri Ramana, Friend of Animals: The Life of Lakshmi the Cow
Ramana Thatha (Grand Father Ramana), by Kumari Sarada ISBN 81-85378-03-7
Ramana Maharshi (Amar Chitra Katha: The Glorious Heritage of India series) ISBN 81-7508-048-5

Ramana Maharhshi was a guru of international renown from southern India who taught Meditation during the first half of the twentieth century. He was born in 1879 near Madurai, Tamilnadu. His father was a farmer. He was the second of three sons. The family was religious, giving ritual offerings to the family deity and visiting temples. One unusual aspect of his family history was a curse that was put on the family by a wandering monk who was refused food by a family member. The monk decreed that in every generation, one child in the family would renounce the world to lead a religious life.

Ramana was largely disinterested in school and absent-minded during work. He had a marked inclination towards introspection and self-analysis. He used to ask fundamental questions about identity, such as the question "who am I?". He was always seeking to find the answer to the mystery of his own identity and origins.

One peculiar aspect of Ramana's personality was his ability to sleep soundly. He could be beaten or carried from one place to another while asleep, and would not wake up. He was sometimes jokingly called "Kumbhakarna" after a figure in the Ramayana who slept soundly for months.

In the summer of 1896, Ramana went into an altered state of consciousness which had a profound effect on him. He experienced what he understood to be his own death, and later returned to life. Satchidanand had the same experience when he was 14 and it was after this he started to practise yoga as a preparation for Meditation, meeting his spiritual masters and Enlightenment

He also had spontaneous flashes of insight where he perceived himself as an essence independent of the body. During these events, he felt himself to be an eternal entity, existing without reliance on the physical body or material world.

Along with these intuitions came a fascination with the word "Arunachala" which carried associations of deep reverence and a sense that his destiny was closely intertwined with this unique sound. At the age of sixteen, Ramana heard that a place called Arunachala actually existed (the modern town's name is Tiruvannamalai) and this brought him great happiness.

Ramana was nearing the end of high school when a careless criticism describing him as a person not fit to be a student jarred him into making a final decision to leave school. He had been reading a book on famous Tamil saints and resolved to leave home and lead the life of a religious seeker. Naturally, he planned to go to Arunachala, the place which was the focal point of all his religious ideals.

When he was seventeen years old, Ramama left for Arunachala, arriving after four days of mostly train travel. He went directly to the central shrine at the temple and addressed the Shiva symbol (linga) stating he had given up everything and come to Arunachala in response to the god's call.

Ramana spent ten years living in temples and caves meditating, and pursuing spiritual purification, keeping the disciplines of silence and non-attachment. At this point, his reputation as a serious teacher (he was called Brahma Swami) began to grow and other seekers began to visit him. His disciples, some of whom were learned individuals, began to bring him sacred books. He became conversant with the religious traditions of South India written in the different regional languages.

Early disciples had a difficult time learning about Ramana's background and even his native language because he was silent and refused to speak. As time passed he ceased his ascetic phase and began to live a more normal life in an ashram setting. Many people came to visit him with a variety of problems, from both India and abroad.

Ramana's disciples constructed an ashram and temple, and space the accommodate the many visitors. All ate the same food and Ramana sat with the rest of the people during meals and did not expect special treatment. The ashram was a sanctuary for animals and Ramana had great fondness for the cows, monkeys, birds, and squirrels that inhabited the grounds.

Ramana continued to practice the method of inquiry - Vichara Meditation - into the nature of the self best expressed by the question "who am I?".

Ramana was not a guru in the classic sense of a teacher who gives instruction on a regular basis or gives mantras during initiation. In fact, if the seeker wanted to practice repetition of a mantra rather than the "who am I?" Vichara Meditation method of self inquiry, he recommended repeating the pronoun "I" or the phrase "I am" rather than repeating sacred Sanskrit words or the names of gods. This focused the person's mind on "being itself" or the mystery of their own awareness rather than an external object or word.

However, Ramana did give informal initiations using a special glance, or touch, or in dreams. Lex Hixon writes:

... although the Guru , or teacher is within everyone as primal awareness, an illuminated sage can push us in the direction he described as inward in the sense of being more primary, or primal. Ramana could give this initiatory push by touch or by glance. Seated in silence, he would suddenly turn, fix one with an intense gaze, and the person would become directly aware of the right-hand Heart (the spiritual center of one's awareness) and its vibrant current of primal awareness. Those who experienced the power of Ramana's gaze have reported that the initiation was so clear and vivid that they could never again seriously doubt that the Guru was none other than their own primal conscious being.

(Coming Home, The Experience of Enlightenment in Sacred Traditions by Lex Hixon, Jeremy P. Tarcher - Martin's Press, New York, 1989, p. 46)

Ramana also initiated people in dreams by gazing intently into their eyes, and he would sometimes travel in the subtle body to visit people. There are many reports and testimonials where he would appear to a disciple hundreds of miles away as a luminous figure, and the person would recognize his appearance in that form. He noted that one's waking life and one's dream life were both a kind of dream each with different qualities of awareness. He referred to them as "dream 1" and "dream 2". He therefore did not make a big distinction between appearing to a waking disciple and a dreaming disciple since he considered both spheres of existence to be dreams.

Ramana recommended renunciation of enjoyment of physical and mental pleasures as a means of entering into a state where the oneness of the self and cosmos could be perceived. He also felt that a person who is not attached to the results of his actions can live in the world like an actor that plays his or her part but is immune to emotional disturbance, because he realizes he is only play-acting on the stage of life.

Ramana was able to demonstrate his own non-attachment when thieves broke into the ashram and he counseled the disciples and visitors to let them have anything they wanted. He remained calm during the incident even when struck by one of the thieves. He also displayed no loss of equanimity at the death of his mother, who had come to live at the ashram after selling the family home.

Ramana developed cancer and when his devotees voiced concern about losing him, he responded with the statement "I am not going anywhere, where shall I go? I shall be there where I am always." He died in April, 1950, sitting in lotus position. The final word that passed from his lips was the sacred syllable OM.

The French photographer Cartier-Bresson was visiting Ramana's ashram as Ramana neared death. He noted the following astronomical event which appeared in the night sky over the sacred mountain Arunachala as Ramana died:

I saw a shooting star with a luminous tail unlike any I had ever seen before moving slowly across the sky and reaching the top of Arunachala, the mountain, disappearing behind it. We immediately looked at our watches. It was 8:47. We raced to the ashram only to find that the master had passed in to Mahanirvana at that exact minute. Nor was this experience only documented by a select few … All the English and Tamil papers which arrived this morning from Madras referred to the meteor which had been seen in the sky over the entire state of Madras at 8:47 on the night of April 14 by a large number of people in different places. These eyewitnesses had been struck by its peculiar look and behavior.
Ramana who often circumambulated the sacred mountain as an act of worship seemed to be making his final arc around the mountain as a blazing light in the night sky.

--------------------------------------------------------------------------------
Books on Ramana Maharshi:
Ramana Maharshi and the path of Self Knowledge by Arthur Osbourne

Day to Day with Bhagavan by Arthur Osbourne

The Collected Works of Ramana Maharshi by Arthur Osbourne
Be As You Are by Davis Godman

A Search in a Secret India by Paul Brunton

All quotes herein are translations from Tamil or Sanskrit to English; and therefore, in a certain sense, indirect quotes.
Who Am I?

Self-enquiry
Your duty is to be, and not to be this or that. I Am That I Am sums up the whole truth; the method is summarized in Be Still. Interview (c. 1945) in The Spiritual Teachings of Ramana Maharshi (1972), p. 75

Sri Ramana Gita
Let knowledge be guessed by the sign of equality to all beings.
... just as the limb gives assistance to the body, likewise the member of the community helps the community and reigns supreme.
It is said that a good brotherly feeling with a sense of equality is the supreme goal to be reached collectively by all members of the community.
By happy fraternity amongst themselves, the embodied beings get the supreme peace. Then all this earth shines like one house. When the men, the embodied beings treat each other with equal respect and have good brotherly feelings amongst themselves, great peace and harmony abound. Then all this earth shines like one house. The whole world shines like the one dwelling house of the entire human family.
[A member of the community] should conduct himself always by word, mind and body in such a fashion that it results in help to the society. He should also make his own men understand this.
Having set one's family in consonance with the community, he should make his family prosperous to ensure the prosperity of the community.
Peace is for the purification of one's mind. Power is for the growth of the community. Having established the community with power, one should then establish supreme peace.

The Science of the Heart
Selected excerpts from Sri Ramana's volitional discourse on Hridaya Vidya
2. That, from where all the activities of the embodied beings emerge, is mentioned as the heart. The description of its form is conceptual.
3. It is said that the I-activity is the root of all activities. From where the I-thought emerges, that in short is the heart.
In the definition of the heart is placed as a corollary that the direct Sadhana for knowing the heart is the tracking down to the origin of the I-thought.
8. For one stationed in the Self, Sahasrara will be of pure effulgence. There: if any mental formulation falls within its presence, it will not live.
9. Even when the sensory objects to be known are in the proximity, when the difference is not taken in, the mind does not cause a break in Yoga.
10. Even in intake, the one steadfast thought is said to be the natural state. Nirvikalpa Samadhi will result when the sensory objects are not present.
11. The macrocosm is in its entirety in the body. The body is in its entirety in the heart. Therefore heart is the summarised form of all the macrocosm.
12. The world is none other than the mind. The mind is none other than the heart. Therefore the entire story finishes in the heart.
13. It is said that the heart is in the microcosm just as the orb of the sun in the macrocosm. The mind in Sahasrara is like the disc of the moon.
14. Just as the sun gives light to the moon this heart bestows the effulgence on the mind.
15. As in the night when the sun is not present, one sees the light in the moon, the man who is not present in the heart, sees merely the mind.
16. Without seeing the origin of light, the true form of one's Self, the ordinary man sees by the mind different things and is deluded.
17. The Jnanin present in the heart sees the mind merged in the light of the heart, like moonlight in the presence of the sun during the day.
18. The deeply learned ones know the mind as the directly expressed meaning of the supreme knowledge. The heart is the meaning aimed at. The Supreme is none other than the heart.
19. This perception of division between the seer and the object that is seen, is situated in the mind. For those remaining in the heart, the seer becomes one with the sight.
20. The activity affected by causes like fainting, sleep, excessive joy, grief, possession by spirits, fear etc goes to the heart, its own place.
21. During that time, the embodied person does not know the attainment in the heart. It is known in the Samadhi. The difference in name is due to the difference in cause.

Abide as the Self
True silence is really endless speech.
There is no greater mystery than this: being Reality ourselves, we seek to gain Reality.
I want you to dive consciously into the Self, i.e., into the Heart.
Unless one is happy, one cannot bestow happiness on others.
We see only the script and not the paper on which the script is written. The paper is there, whether the script is on it or not. To those who look upon the script as real, you have to say that it is unreal--an illusion--since it rests upon paper. The wise person looks upon both paper and script as one.
Forgetfulness of your real nature is true death; remembrance of it is rebirth
Truly there is no cause for you to be miserable and unhappy. You yourself impose limitations on your true nature of infinite Being and then weep that you are but a finite creature. Then you take up this or that sadhana to transcend the nonexistent limitations. But if your sadhana itself assumes the existence of the limitations, how can it help you to transcend them? Hence I say know that you are really the infinite, pure Being, the Self Absolute. You are always that Self and nothing but that Self. Therefore, you can never be really ignorant of the Self; your ignorance is merely a formal ignorance... Know then that true Knowledge does not create a new Being for you; it only removes your "ignorant ignorance." Bliss is not added to your nature; it is merely revealed as your true and natural state, eternal and imperishable. The only way to be rid of your grief is to know and be the Self.
Even if you try not to do your duty you will be perforce obliged to do it. Let the body complete the task for which it came into being. Sri Krishna also says in the Gita, whether Arjuna liked it or not he would be forced to fight. When there is work to be done by you, you cannot keep away; nor can you continue to do a thing when you are not required to do it, that is to say, when the work allotted to you has been done. In short, the work will go on and you must take your share in it -- the share which is allotted to you. [Question: How can it be done? Reply:] Like an actor playing his part in a drama: free from duality.
In accordance with the prarabdha of each, the One whose function it is to ordain makes each to act. What will not happen will never happen, whatever effort one may put forth. And what will happen will not fail to happen, however much one may seek to prevent it. This is certain. The part of wisdom therefore is to stay quiet.
Wanting to reform the world without discovering one's true self is like trying to cover the world with leather to avoid the pain of walking on stones and thorns. It is much simpler to wear shoes.
Eating, bathing, going to the toilet, talking, thinking, and many other activities related to the body are all work. How is it that the performance of one particular act is alone (considered) work? To be still is to be always engaged in work. To be silent is to be always talking.
We loosely talk of Self-realization, for lack of a better term. But how can one realize or make real that which alone is real? All we need to do is to give up our habit of regarding as real that which is unreal. All religious practices are meant solely to help us do this. When we stop regarding the unreal as real, then Reality alone will remain, and we will be That.
It is false to speak of realization. What is there to realize? The real is as it is always. We are not creating anything new or achieving something which we did not have before. The illustration given in books is this. We dig a well and create a huge pit. The space in the pit or well has not been created by us. We have just removed the earth which was filling the space there. The space was there then and is also there now. Similarly we have simply to throw out all the age-long sanskaras which are inside us. When all of them have been given up, the Self will shine alone.
Relative knowledge pertains to the mind and not to the Self. It is therefore illusory and not permanent. Take a scientist, for instance. He formulates a theory that the Earth is round and goes on to prove it on an incontrovertible basis. When he falls asleep the whole idea vanishes; his mind is left a blank. What does it matter whether the world remains round or flat when he is asleep? So you see the futility of all such relative knowledge. One should go beyond relative knowledge and abide in the Self. Real knowledge is such experience, and not apprehension by the mind.
Your own Self-realization is the greatest service you can render the world.
Why should you trouble yourself about the future? You do not even properly know about the present. Take care of the present, the future will take care of itself.
There are no impediments to meditation. The very thought of such obstacles is the greatest impediment.
Ishta-devata and Guru are aids - very powerful aids on this path. But an aid to be effective requires your effort also. Your effort is a sine qua non. It is you who should see the sun. Can spectacles and the sun see for you? You yourself have to see your true nature. Not much aid is required for doing it!
Existence of Isvara follows our conception of Isvara. Let us first know whose concept He is. The concept will be only according to the one who conceives. Find out who you are and the other problem will solve itself.
If one watches whence the notion 'I' arises, the mind gets absorbed there; that is tapas. When a mantra is repeated, if one watches whence that mantra sound arises, the mind gets absorbed there; that is tapas.
Silence is most powerful. Speech is always less powerful than silence.
Seek the seeker.
Self-Enquiry paraphrased, as spoken by Ram Dass in the film 'Abide as the Self.'
Non-action is unceasing activity. The sage is characterized by eternal and intense activity. His stillness is like the apparent stillness of a fast rotating gyroscope.
In reference to an excerpt - "by his non-action, the sage governs all" - from Lao Tze's Tao Te Ching.
The world is so unhappy because it is ignorant of the true Self. Man's real nature is happiness. Happiness is inborn in the true Self. Man's search for happiness is an unconscious search for his true Self. The true Self is imperishable; therefore, when a man finds it, he finds a happiness which does not come to an end.
Know Thyself. All else will be known to thee of its own accord. Discriminate between the undying, unchanging, all-pervading, infinite Atma and the ever-changing, phenomenal and perishable universe and body. Enquire, "Who am I?" Make the mind calm. Free yourself from all thoughts other than the simple thought of the Self or Atma. Dive deep into the chambers of your heart. Find out the real, infinite "I". Rest there peacefully for ever and become identical with the Supreme Self.
The Self is only one. Do you feel hurt if you blame yourself or scorn yourself for your errors? If you hold the Self there is no second person to scorn you. When you see the world you have lost hold of the Self. On the contrary, hold the Self and the world will not appear.
In the Heart's cavity, the sole Brahman as an ever-persisting 'I' shines direct in the form of the Self. Into the Heart enter thyself, with mind in search or in deeper plunge. Or by restraint of life-movement be firmly poised in the Self.

Biography
What message is needed when heart speaks to heart?

Reality in Fourty Verses
Under whatever name or form we worship It, It leads us on to knowledge of the nameless, formless Absolute. Yet, to see one's true Self in the Absolute, to subside into It and be one with It, this is the true Knowledge of the Truth.




Quotes About Sri Ramana (see: Ramana Smriti)
Sri Ramana is a true son of the Indian earth. He is genuine and, in addition to that, something quite phenomenal. In India he is the whitest spot in a white space. What we find in the life and teachings of Sri Ramana is the purest of India; with its breath of world-liberated and liberating humanity, it is a chant of millenniums...
Carl Jung in his foreward, 'Sri Ramana and his message to modern man', as published in the book, The Spiritual Teaching of Ramana Maharshi
THE PATH TO SURRENDER
(From Teachings of Bhagavan Sri Ramana Maharshi in His Own Words: Last chapter to the book Ramana Smriti)

There are only two ways to conquer destiny or to be independent of it. One is to enquire whose this destiny is and discover that only the ego is bound by it and not the Self, and that the ego is non-existent. The other way is to kill the ego by completely surrendering to the Lord, realizing one's helplessness and saying all the time, 'Not I, but Thou, oh Lord', giving up all sense of 'I' and 'mine' and leaving it to the Lord to do what he likes with you.

Surrender can never be regarded as complete so long as the devotee wants this or that from the Lord. True surrender is the love of God for the sake of love and nothing else, not even for the sake of salvation. In other words, complete effacement of the ego is necessary to conquer destiny, whether you achieve this effacement through Self-enquiry or through bhakti marga. The spark of spiritual knowledge (jnana) will consume all creation. Since all the countless worlds are built upon the weak or non-existent foundation of the ego, they all disintegrate when the atom-bomb of knowledge falls on them.

All talk of surrender is like stealing sugar from a sugar image of Ganesha and then offering it to the same Ganesha. You say that you offer up your body and soul and all your possessions to God, but were they yours to offer? At best you can say, 'I wrongly imagined till now that all these, which are Yours, were mine. Now I realise that they are Yours and shall no longer act as though they were mine'. And this knowledge that there is nothing but God or Self, that 'I' and 'mine' do not exist and that only the Self exists is jnana. It is enough that one surrenders oneself.

Surrender is giving oneself up to the original cause of one's being. Do not delude yourself by imagining this source to be some God outside you. One's source is within oneself. Give yourself up to it. That means that you should seek the source and merge in it. Because you imagine yourself to be out of it, you raise the question, 'Where is the source'?

Some contend that just as sugar cannot taste its own sweetness and that there must be someone to taste and enjoy it, so an individual cannot both be the Supreme and also enjoy the bliss of that state; therefore the individuality must be maintained separate from the Godhead in order to make enjoyment possible. But is God insentient like sugar? How can one surrender oneself and yet retain one's individuality for supreme enjoyment? Furthermore they also say that the soul, on reaching the divine region and remaining there, serves the Supreme Being. Can the sound of the word 'service' deceive the Lord? Does He not know? Is He waiting for these people's services? Would He not – the Pure Consciousness – ask in turn, 'Who are you apart from Me that presume to serve Me'?

CHANGE THE FUTURE BY HEALING YOUR PAST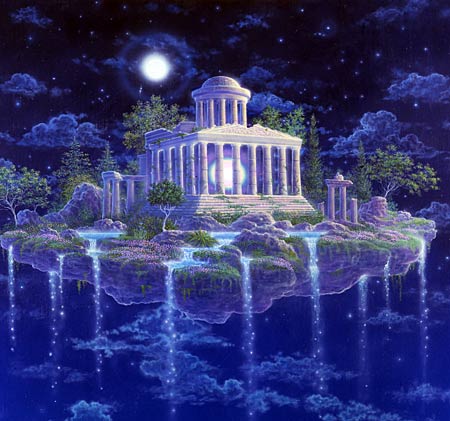 INCREASE INTELLIGENCE
THE POWER TO DO
ENERGY ENHANCEMENT IS EXTRAORDINARY - ALL OF THE STUDENTS GET INCREDIBLE ENERGY HEALING EXPERIENCES!!!
EXPERIENCE ENERGETIC REALITY ON THE ENERGY ENHANCEMENT COURSE
ENERGY ENHANCEMENT IS EXPERIENTIAL
- GET REAL EXPERIENCE OF SPIRITUAL ENERGY THE ENLIGHTENED HAVE TALKED ABOUT FOR THOUSANDS OF YEARS - NOW AVAILABLE IN THE ENERGY ENHANCEMENT BUDDHAFIELD.
EVERY STUDENT HAS THEIR EXPERIENCE - JUST READ THEIR TESTIMONIALS. WE GIVE YOU THE TECHNIQUES, YOU GET YOUR EXPERIENCE, AND WE GO FROM THERE....
THE ANCIENT TECHNIQUES OF ENERGY ENHANCEMENT HAVE BEEN TAUGHT WITH GREAT SUCCESS FOR MANY YEARS
SEE THE TESTIMONIALS OF OUR STUDENTS TO UNDERSTAND HOW THE APPRENTICE COURSES OF ENERGY ENHANCEMENT....
Meditation Course Testimonial - Jo-Ferris - Special teacher of abused children, Southern India 1996
DEVI AND FRIEND AT THE TAJ MAHAL
My journey to India was not only a journey halfway round the world, it was also a journey deep within myself. Each ashram had a powerful energy which had a sometimes intense effect on my emotions.

At Ramana Maharshi Ashram I felt as though layers of protection that I had used defensively were being taken away and my heart felt more open.

At father Bede Griffiths Ashram I remembered past traumas and worked through the pain. I gained a deeper insight into myself and my relationships with others.
At Sai Babas ashram I felt a gentle heart energy. The time spent there was a time of reflection. It enabled me to really focus on what I need from my life and relationships and how I can expand myself and grow further.

During the tour I found that having time to meditate every day was invaluable. I was able to be more in contact with my Inner self. A space where peace reigned and where wisdom and guidance can pour forth.
At times I was able to write down this guidance to help me in the future. The meditations and Energy Work gave me an insight into my emotional and physical wellbeing, how the two things are interconnected and which areas I need to work on. I now have a range of practises to take to England.

I feel as though I have grown through my experiences in India. In particular I feel more comfortable with my femininity and can now see how a women can be a powerful person without having to be like a man.

Devi Dhyani has been an important role model for me. During the tour Devi and Satchidanand were always available to talk to and healing was freely given when I needed it. I felt supported, safe, and looked after by both Devi and Satchidanand during the tour.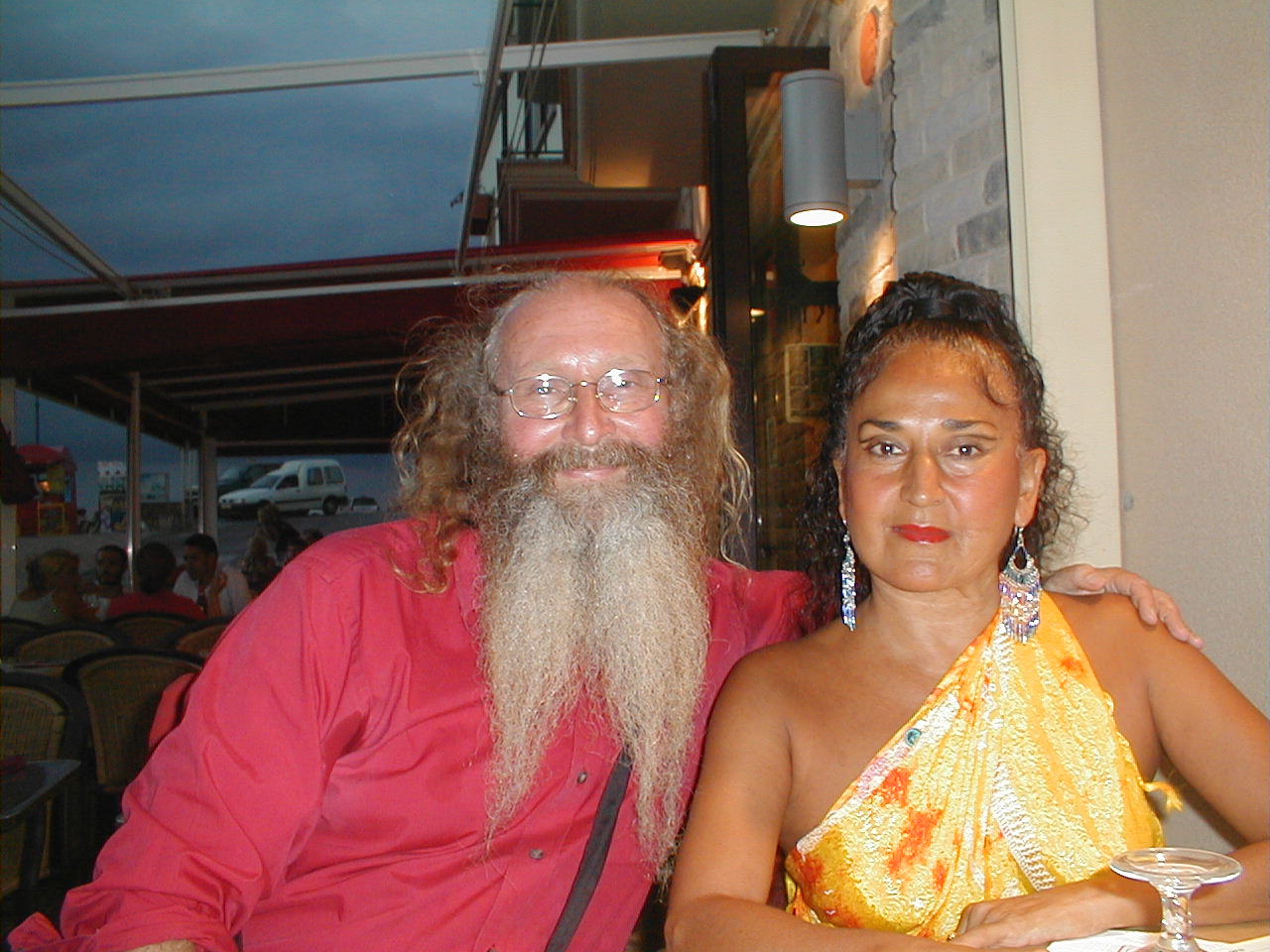 The tour has been a time for releasing the pain, introspection, and self realisation. I feel as though it has been a vital part of my growth. I wouldn't have missed one minute of it !
(The last time we heard, several years ago Jo was the Head Teacher of an Osho School in England - Osho Ko Hsuan School, Devon)

Meditation Course Testimonial - Susan Wade - Nurse - Experiences on the Southern India Tour -1996
From Devi and Sat I have gained Support, friendship, healing and guidance in contacting our source of inner wisdom through the release of old patterns of behaviour - daily practice of meditation and Energy Work.
From the Energy Work I got the importance of daily routine of meditation - time to be alone and get in contact with my higher self, also tune into my thought system and experience how I really feel about issues affecting my life eg. Trust - I find it hard to form close friendships through lack of trust, opening myself up may result in pain. Learning to take risks, trust in guidance from my higher self. If I do experience pain in any relationship - what lessons can I learn from this pain - see it as a teaching/growth experience rather than negative experience which reconfirms to my darker side Just can't trust anybody - told you so!

Hatha yoga - gentle form of yoga which allows you to proceed at your own pace - awareness of stiffness/pain of body joints. Correct breathing into the pain allows the body to relax and the pain to leave - allowing you to master the pain with awareness rather than give up. The chanting was good. I have felt a fire in the heart and heat in the spine after chanting with Devi and Sat in Sai Babas Ashram.

The Ashram of Sri Ramana Maharshi embraced me with love, gentleness and feeling of inner peace. On walking up the steps into the cave of Ramana Maharshi I was embraced by strong energy - a welcome energy. During meditating in his room (in the cave) I had a strong vision of him entering my forehead. He (Ramana Maharshi) told me it was time to go home. The vision has reappeared to bring me support during periods of deep inner pain experienced throughout the tour.

In the Ashram of Father Bede Griffiths I felt strong presence of spiritual energy. The lectures from brother Martin about looking at life and teachings of Christs message through love and not fear, as man likes to believe, has allowed me, as a Catholic, to respect Christs teaching and see him as a teacher of love and wisdom. Happiness is here to obtain in this life, not the next.

Ashram of Sai Baba - Opening of my heart Chakra.
During a healing session with Devi and Satchidanand, a person who wronged me, raped me, 22 years ago, leaving me with pain and guilt, came through Satchidanand in a healing session to say he was sorry for the grief he had caused. This has helped me to release a lot of pent up tension, anger guilt, pain. To be asked for forgiveness awakens the part of you that would like to be forgiven for the times I have wronged people - to look at the areas in my life I need to resolve before I get a true picture of my inner qualities, strengths, accepting guidance within.

The power of forgiveness and to forgive is a very strong quality to possess, a wonderful friend to have.
(Since the course Susan has left UK where she has been working as a nurse for many years and returned home to New Zealand. - Ramana Maharshi "It is time to go Home"
"WHERE CAN I GO?" RAMANA MAHARSHI - Ascended Master
"GET EXPERIENCED WITH ENERGY ENHANCEMENT" - SATCHIDANAND
Love and Light, Satchidanand


COME AND GET EXPERIENCED!

CLICK BELOW FOR DETAILS

EMAIL sol@energyenhancement.org

FOR

BOOKINGS

SPEED UP THE PROCESS OF ENLIGHTENMENT

Speed Up the Process of Evolution, Intelligence, Emotional Stability, Energy, Kindness, Wisdom and Leadership which many courses profess to teach but which Energy Enhancement has given with both hands to the many and varied students taught by it.

THE ENERGY ENHANCEMENT FOUNDATION FOR THE PRESERVATION AND DISSEMINATION OF ENERGY ENHANCEMENT SUCCESSFUL ADVANCED MEDITATION TECHNIQUES TO SPEED UP THE PROCESS OF ENLIGHTENMENT

ENERGY ENHANCEMENT APPRENTICE LEVEL 3

THE KARMA CLEARING PROCESS

KARMA CLEANING PROCESS, CLEAN THE KARMA FROM PAST LIVES, FUTURE LIFE, FUTURE LIFETIMES, SOUL FRAGMENTATION AND RETRIEVAL, INNER CHILDREN, SELFISH EGO SUB PERSONALITES, LIFE DESTROYING STRATEGIES, THE ALOOF, THE INTERROGATOR, THE VIOLATOR, THE SELFISH COMPETITIVE STAR, THE VAMP OR DON JUAN, THE PLEASER, THE BLAMER, THE CRITIC, THE KING, THE SELF DESTRUCTOR, ALL THE DESTRUCTIVE VOWS FROM THIS AND PAST LIFETIMES, THE CREATION OF SELF LOVE, LOVE AND SERVICE.

ARE YOU READY ?
THE ENERGY ENHANCEMENT INITIATION 2

LEARN THE KUNDALINI KRIYAS OF KRIYA YOGA

THE 5 ELEMENTARY CIRCULATIONS OF THE KI OF TAOISM

MORE ADVANCED THAN MEDITATION!!

FASTER THAN MEDITATION

ABOVE AND BEYOND MEDITATION

THE CIRCULATION OF THE ENERGIES,

THE MICRO AND MACROCOSMIC ORBITS OF CHINESE ALCHEMICAL TAOISM,

THE FIVE ELEMENTAL CIRCULATIONS OF THE QI.

MEDITATION, SHAKTIPAT, ENERGY CIRCULATION, THE KUNDALINI KRIYAS, THE FIVE ELEMENTAL PATHS OF THE CHI OF CHINESE ALCHEMICAL TAOISM, THE GROUNDING OF NEGATIVE ENERGIES, V.I.T.R.I.O.L, THE ART CARD OF THE THOTH TAROT, ACCESS TO KUNDALINI ENERGY, STRONG PSYCHIC PROTECTION, LEARN THE MERKABA, PYRAMID PROTECTION, POWER TOWER PROTECTION, CREATE THE ANTAHKARANA, SOUL FUSION, MONADIC INFUSION, LOGOS INFUSION!!!

I felt very emotional and started to shake and cry as the waves of negative energy released through my body down to my feet and then to 'ground'. This reaction completely surprised me as I thought Yoga was all about stretching the muscles, developing agility and finally achieving calm. Anna Andersen on her Energy Enhancement Yoga Teacher Training Course

http://www.energyenhancement.org/page17.htm

The Same Guided Meditation as this ADVANCED TECHNIQUE of Energy Enhancement has been symbolised in many cultures. All the SYMBOLS below mean the same CIRCULAR GUIDED MEDITATION.

The Circular Broach in the costume of the Zen Master on the left. Zen is the Hybrid of Buddhism and Taoism. Hogen, the name of my Master, Zen Master Hogen means, "Master of the Tao"

The Christian Fishes.

The picture left is of the evening Arati Ceremony at the Sacred City of Haridwar taken by the Directors of Energy Enhancement on one of their India Tours.

The Zen Circle.

The Circular Sacred Thread traditionally worn around the body, over the shoulder and around the genitals, by the Hindu Brahmins who are Brahmacharya, celibate, and working under the tutelage of a Guru.

When the circulation of the energies, the Microcosmic Orbit, the Macrocosmic Orbit starts to function then the higher attachment of the Soul and higher starts to control all lower attachments.

All the symbols ABOVE are the same GUIDED MEDITATION of...

ENERGY ENHANCEMENT Initiation 2 - THE CIRCULATION OF THE ENERGIES

are Ancient symbols, Thousands of years old, which show the Antiquity of Energy Enhancement Guided Meditation of Energy Circulation.

The Ancient and successful Techniques incorporating the technology of change

YOGANANDA, MASTER OF KRIYA YOGA, THE CIRCULATION OF THE ENERGIES, AND THE KUNDALINI KRIYAS

"With these techniques, your evolution will increase with every energy revolution to create a revolution in your evolution" - Paramahamsa Yogananda

GET THESE TECHNIQUES, LEARN THEM NOW

FROM SWAMI SATCHIDANANDA IN SPAIN OR FROM THE ONLINE OR VIDEO COURSES

These are the start of the Kundalini Kriyas and The Five Elemental paths of the Chi of the Taoist masters, comprising Initiations 1-4 of Energy Enhancement.

These INITIATIONS give the Hidden Taoist Secrets of the Microcosmic AND the Macrocosmic Orbit

Through patient and unselfish love they gave me ten unforgettable days that has changed my life, my way of seeing, thinking, breathing, living!

Thanks Satchi & Devi for teaching me how to fly - you will always be my Jonathan Livingston Seagull!

Anna Andersen

More Essential Information is available in the Energy Enhancement E-Book available NOW on this site....

Click Here for the Online Energy Enhancement E-Book - www.energyenhancement.org/shau.htm

This technique cleans all the Chakras Helping all parts of the mind including the Unconscious, to become more calm and still.

To remove the stones in the path of the watercourse To remove blockages to the flow of your energy.

It teaches how to cleanse the psychic body so that our psyche becomes sensitive and our energy more powerful.

It strengthens the psychic circuits and decreases the resistance to the flow of Energy. It helps to build the psychic body, as Gurdjieff called it, "The Body Kesdjian".

http://www.energyenhancement.org/page17.htm

Exerpt from the E-Book -The Energy Enhancement Book, available by download.

This technique of Energy Circulation (EE Initiation 2) and Grounding (EE Initiation Three) is referred to in the 12 Labours of Hercules. Ancient teachings in the form of stories which enable "The Son (Hercules) of God (Zeus)" to get married to the daughter of the king of the underworld.

To integrate the Crown Chakra with the Base Chakra or how to become Enlightened.

All ancient myths refer to hidden levels of meditation.

Throughout history, simple stories and symbols containing many levels of meaning have usually not been destroyed by the prevalent Religion as have been the competing religions temples and texts. In particular The Herculean Labour of the cleaning of the Augean stables refers to the cleaning of the Base Chakra with a River of Energy.

The Fifth labour of Hercules. Exerpt from the E-Book -The Energy Enhancement Book, available by download.

In the past, psychologists have only worked on one painful experience at a time by providing a meaningful theory by Freud or Jung and then examining the problem. Through understanding the problem, it is released and the client adjusted back into society in his proper place. He may still be neurotic because only one problem has been solved.

The same with ancient lives. We may travel back to, see and fix one life problem in one of our past lives, but what about the other thousands of life-times, each with their own traumas, deaths and problems.

Energy Enhancement Techniques teaches how to remove All of the traumas, deaths and problems as simple negative energy. You do not have to see the problems.

They are simply grounded as Negative energy.

Learn how to simply, "Ground the last dregs of your VITRIOL!"

THE FIFTH LABOUR OF HERCULES

There is an ancient Greek myth about Hercules, (a Son of God, Zeus), wanting to marry Persephone the Daughter of the King of the underworld. The Crown Chakra wanting to combine with the Base Chakra. Shiva combining with Shakti. A Human Being becoming Enlightened.

He needed to ask her father's permission. When he did, her father was pleased to marry his daughter to the son of Zeus, but first he must perform 12 tasks. The 12 labours of Hercules.

The fifth task was to clean out the Kings stables - The Augean stables. Hercules said, "No Problem," but when he saw the stables, he realised what a mountainous task he had taken on.

There were thousands of horses and they had been creating manure for hundreds of years.

Just like we, ourselves, create and absorb pain and Karma over thousands of lifetimes.

At first, he tried to dig the manure, examining every turd. Just like the psychologists and past life therapists of today. But after one month he had got nowhere. He had only cleared a small hole in a mountain of shit.

After much thought, he then projected to change the course of the river Styx, the river we cross when we die, through the stables. When he did this, the stables were quickly cleaned as the river washed all the manure away.

Deep Rivers of Energy lie hidden deep within us.

As we learn to access and then to use them. So, All our History. All our pain can be dissipated and washed away.

ENERGY ENHANCEMENT EASILY REMOVES ENERGY BLOCKAGES

http://www.energyenhancement.org/page17.htm

After the removal of the above blockage for the small of the back, her back was completely free from pain. So much so that she stopped taking the prescribed anti- inflammatory medication which had been prescribed by her doctor, and which she had been taking for seven years.

THE START OF THE ENERGY ENHANCEMENT ENERGIES REMOVES THE ENERGY BLOCKAGES INSIDE WHICH CAUSE LACK OF MEMORY AND INTELLIGENCE, ANGER AND DEPRESSION, ACHES, PAINS AND ALL DISEASE EVEN INCLUDING CANCER.

STOP THE PAIN - TRANSMUTE AND DISSOLVE ALL TRAUMA AND NEGATIVE ENERGY

THE PAINLESS REMOVAL OF STRESS, TRAUMA AND NEGATIVE EMOTION

The Buddhafield of energy, in which evolutionary progress can quickly be made, and Kundalini Energy are absolutely necessary to any course of Meditation.

Energy Enhancement Advanced Techniques allow PAINLESS progress above and beyond any other courses
ENERGY ENHANCEMENT TEACHES YOU HOW TO REMOVE ALL THESE PAINFUL PARTS AND EMOTIONS WITHOUT ANY PAIN OR PROBLEM, JUST THROUGH MEDITATION AND THE PRESENCE OF YOUR TEACHERS, IN THE BUDDHAFIELD..
ENERGY ENHANCEMENT ON THE COSTA BRAVA
Dearest Satchi and Devi,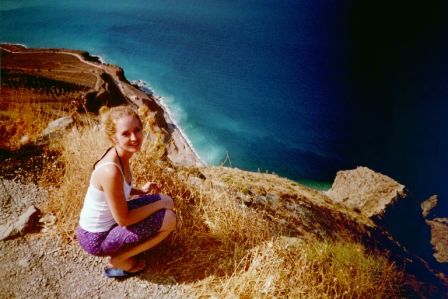 It has been almost five months since I said good-bye in the airport in Crete. There are several bits of writing that I owe you and that will come your way eventually. I am in transition between my touring job and my theatre camp. Now that I am done with the tour I have had a few minutes to reflect on what I brought away with me from Greece. (Please feel free to use this as a testimonial.)

When I went looking for an intensive yoga or dance training program one year ago I hoped that I would be able to direct my life down a more positive path, learn to focus my emotions in a positive way, learn to use my empathy as a tool and not as a crutch, improve my physical health, and refine my yoga teaching skills.
I accomplished all of those things with you! While I feel a little half baked on some points I can safely say that the test drive of 5 months on the road has proved the difference in my interaction with the world.
I can only imagine that, had I been able to spend the entire 9 months with you this year I would feel even more solid in the skills I have learned.
When I decided to fly half way around the world to study for 9 months with people I had never met before, or even talked to on the phone, my friends said I was a little crazy but encouraged me to follow my heart. (Thank goodness I have open-minded friends.)
My gut instinct told me that you were both good people and that you would help me with my goals. Here is my advice to anyone who is unsure if it is wise to fly half way around the world to join you:
DO IT!
You are two of the most compassionate and supportive people I know. You challenged me exactly the way I needed to be challenged.
When I look back on my time with you I often tell people that I flew half way around the world to be with my parents.
While I mean this factiously because of your similarities to my parents in your effect on me I also mean that.....
You stirred as much change in me as someone a close as a parent can.
I just want to emphasize that my goals for my training with your, despite it being shorter than expected, were met. I know that there is more work to be done but I am thrilled with the results.

I am in the process of putting together the next year for myself. Where will you be January through May?

Much love, light and learning,
Arwen
http://www.energyenhancement.org/page17.htm
THE TRUTH IS ONE, THE PATHS ARE MANY
SIVANANDA OF RISHIKESH

"I LOVE ALL GURUS, ALL RELIGIONS, ALL TEACHERS, ALL METHODS"
The Energy Enhancement Symbol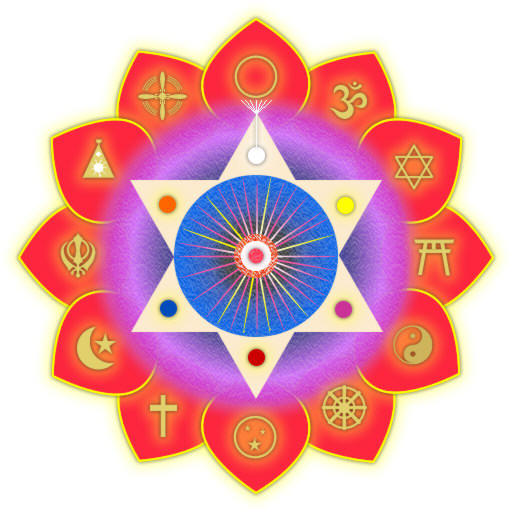 The Energy Enhancement Symbol of the Twelve Petalled Lotus of the Heart Center with One of the Symbols of the Worlds Major Religions in Each One of the Petals.
Inside the symbol is the Hexagram - The Seal of Solomon, with the Seven Chakras describing the Three Initiations on the Path of Enlightenment -
Initiation 1. The Opening of the Heart. Solar Plexus to Heart Chakra.
Initiation 2. The Mastery of Relationships, Abdomen to Throat Chakra.
Initiation 3. Enlightenment, Base to all the Head Chakras which is taught on the Energy Enhancement Course plus many other Initiations. At the Very Center is the Heart Chakra radiating Peace and Light outwards.. like the Sun...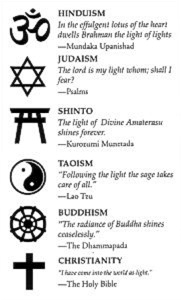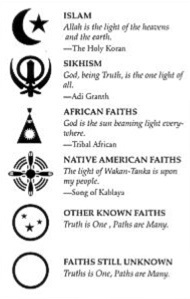 ---
"The day is short and the work is Great and the workers are Lazy. But the reward is Large and our Master urges us to make Haste."
Writings of the Abbod of Halmyrach
---
Here is a Testimonial about our Three Level Energy Enhancement Course over One Month With MS, Human Resources Director Europe/Asia of a large Fortune 500 US Multinational Company

Looking for a way to spend a productive month in beautiful surroundings with great people? Well I'm very happy to recommend Energy Enhancement run by SOL in Spain and to be specific Satchidanand and Devi Dhyani.

Initially I was looking for some Yoga and meditation to mark a significant change in my life and to enhance my general health and wellbeing.

By accident I came across the SOL Web site over a year ago and just noted it - made a few enquiries and did nothing other than to file it for future reference.

One year later I called to follow up and arranged to come and do the full Energy Enhancement programme for 4 weeks.
I was not sure if this was wise, as I knew nothing other than what I had read on the web site and the testimonials, which I was a bit sceptical about!

However, I am now adding my own because if you read this you might be a bit like me.

Don't hesitate - go for it!
EXPERIENCE MORE!!!
EMAIL sol@energyenhancement.org for PRICES AND BOOKINGS

SATCHI PROVED THIS TO ME IN THE FIRST FIVE MINUTES OF OUR FIRST MEDITATION, BY PUTTING MY BACK AND TOP OF THE HEAD IN THE RIGHT POSTURE. I IMMEDIATELY FELT A FLOW OF ENERGY GOING UP MY SPINE.
Once this stage was reached I had tremendous energy!
more?....
http://www.energyenhancement.org/page17.htm
"EASY AND SMOOTH ENERGY ENHANCEMENT PUTS YOU IN CONTACT WITH KUNDALINI ENERGY WHICH SPEEDS UP THE PROCESS OF ENLIGHTENMENT AND INTELLIGENCE"
PAUL
Energy Enhancement is truly an atom bomb, extremely powerful stuff. When I return to real life I will be in such a kick ass state, I want to go dancing and engage with existence! Yes! The clouds have parted!

But seriously, it is great. What more can I say? I don't want to oversell it, so I'll simply say that in the end it'll make you feel better, you'll meet two wonderful people and have a great time. My spirits have been lifted and my mind expanded since I've been here, and I have a strong feeling inside that life will simply go on getting better and better for me and for everyone I know."
COME AND GET EXPERIENCED!
CLICK BELOW FOR DETAILS
EMAIL sol@energyenhancement.org
FOR PRICES
THE ENERGY ENHANCEMENT APPRENTICE LEVEL TWO COURSE
THE REMOVAL OF ENERGY BLOCKAGES.
THE REMOVAL OF THOUGHTFORMS, IMPLANTS, ENTITIES, AURIC EGG BLOCKAGES, DISAPPOINTMENT, BEREAVEMENT, NEGATIVE EMOTIONS - ANGER, FEAR, WANTING SYMPATHY, MANIC, SADNESS, DEPRESSION, CHRONIC DEPRESSION, ENVY, JEALOUSY, THE DESIRE TO DO HARM, EMOTIONAL IQ, CLEAR CANCER FROM THE DNA, CHAKRAS, PARTS OF THE BODY, THE TIMELINE, THE KARMA CLEANING PROCESS, THE WOMB, CLEAN THE KARMA FROM ALL THE YEARS OF YOUR LIFE, CREATE GOOD LUCK, AND GOOD HEALTH.
Energy Enhancement Advanced Techniques allow PAINLESS progress above and beyond any other course.
Energy Enhancement Advanced Techniques only use ENERGY which underlies all other human functions.
Brenda Wilkinson, Co Durham.
You have both made me think about life in a very different way and I thank you both with all my love.

http://www.energyenhancement.org/page17.htm
MEDITATION, SHAKTIPAT, ENERGY CIRCULATION, THE KUNDALINI KRIYAS, THE FIVE ELEMENTAL PATHS OF THE CHI OF CHINESE ALCHEMICAL TAOISM, THE GROUNDING OF NEGATIVE ENERGIES, ACCESS TO KUNDALINI ENERGY, CHECK OUT FOOD, REMOVE ENERGY BLOCKAGES, STRONG PSYCHIC PROTECTION, LEARN THE MERKABA, PYRAMID PROTECTION, POWER TOWER PROTECTION, CREATE THE ANTAHKARANA, SOUL FUSION, MONADIC INFUSION, LOGOS INFUSION!!!
EXPERIENCE MORE!!!
EMAIL sol@energyenhancement.org for PRICES AND BOOKINGS

"SATCHI PROVED THIS TO ME IN THE FIRST FIVE MINUTES OF OUR FIRST MEDITATION, BY PUTTING MY BACK AND TOP OF THE HEAD IN THE RIGHT POSTURE. I IMMEDIATELY FELT A FLOW OF ENERGY GOING UP MY SPINE."
Once this stage was reached I had tremendous energy!"
more?....
http://www.energyenhancement.org/page17.htm
COME AND GET EXPERIENCED!
COURSES COSTA BRAVA SPAIN
EMAIL sol@energyenhancement.org
Since that time I am always connected to and able to source the white light from above my head. Many times during this process I just forget to breathe as though my breathing is just naturally suspended. I am now living in the Light!!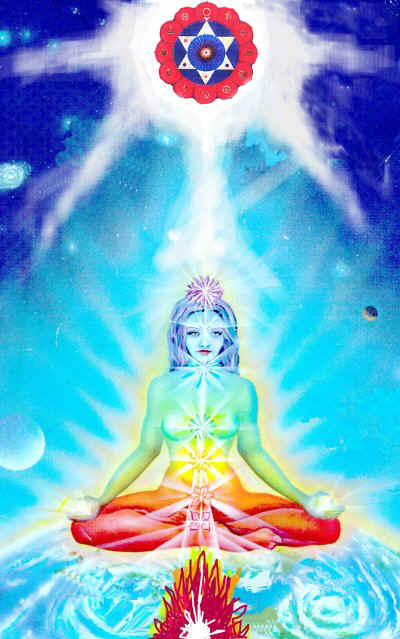 My energies are naturally far higher than when I arrived on the Energy Enhancement course just two weeks ago. I am experiencing the fruits of meditation which normally arrive, if they do, after twenty years of meditation and it has only taken me two weeks.

This is the first meditation course I have been on. I have an injured knee from a few months ago in a motor cycle accident, yet the knee is now healed of its blockages and of its pain here on the Energy Enhancement Course and I am sitting in meditation for more than three hours a day, on the ground in the easy meditation posture, here in the light and working on more of my deep internal blockages.

Truly, perhaps Enlightenment is next!!
http://www.energyenhancement.org/page17.htm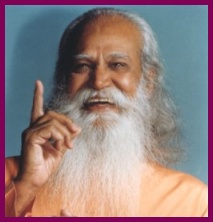 INTENSIVE VIDEO COURSE LEVEL ONE STREAMING VIDEO -
SPECIAL OFFERS..
EMAIL sol@energyenhancement .org for details
BUY NOW!!


... I recommend you try this Energy Enhancement for yourself.
They gave some inner WEALTH to me and Yoga and better relationships to Candy.
Candy even wants to accompany my daily meditation sessions now!!
I suggest you try the Video course or the Online Course first before you invite them to YOUR home or go to visit them wherever in the World they are. I guess Spain or India this year. You will not be disappointed.
BUT YOU CAN BUY THIS NEW DVD COURSE NOW, 20% OFF
PRICE WILL RISE NEXT WEEK!!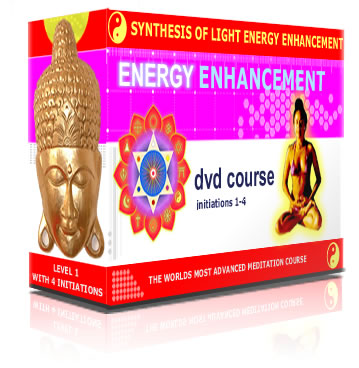 NOW.. IN VIDEO... ON DVD
IF YOU WANT TO SPEED UP YOUR PROCESS WITH THE ULTIMATE TECHNIQUES ON THE PATH OF ENLIGHTENMENT....... BUY THE DVD COURSE NOW!!!
20% off. PRICE WILL RISE NEXT WEEK!!
NEW!! IMPROVED!! 12 HOURS OF VIDEO, EIGHT DVDS

FREE SHIPPING

FREE TEXT SUPPORT

FREE SACRED DANCE AND CHANTING VIDEO

ENERGY ENHANCEMENT INITIATIONS 1 TO 4
EIGHT DVDs...

| | |
| --- | --- |
| | 1. Initiation 1 Meditation |

Meditation Introductory Talk With Instructions - The Initiation
Introductory Talk Heart Sutra Heart Sutra 1- Heart Sutra 2

| | |
| --- | --- |
| | 2. Initiation 2 Energy Circulation Part 1 |



Introductory Talk - The Initiation
Students Questions

| | |
| --- | --- |
| | 3. Initiation 2 Energy Circulation Part 2 |



Students Experience - Initiation Part 2
Students Experiences Part 2

| | |
| --- | --- |
| | 4. Initiation 3 The Grounding Of The Negatives Enegies |



Introductory Talk - The Initiation
Students Experiences

| | |
| --- | --- |
| | 5. Initiation 4 Macrocosmic Orbit 1 |



Introductory Talk - The Initiation
Talk After The Initiation

| | |
| --- | --- |
| | 6. Initiation 4 Macrocosmic Orbit 2 |

| | |
| --- | --- |
| | 7. FREE Sacred Dance Pink Floyd and Gurdjieffs Sacred Dances |




"IF YOU HAVE NEVER SEEN DEVI DANCE HER SACRED DANCE THEN THIS SERIES OF DVDS IS UNMISSABLE! HERE IS RAW HEALING ENERGY AND KUNDALINI WITH SOME OF THE FINEST MUSICIAN CHANNELERS, INDIGO CHILDREN OF THE FIRST GENERATION."

Swami Devi Dhyani at the Lavarden Theatre

in 5.1 Surround sound

PINK FLOYD, DAVID GILMOUR, Brick in the Wall, High Hopes, Sorrow, Comfortably Numb. THE SACRED DANCES OF GURDJIEFF, NATACHA ATLAS

| | |
| --- | --- |
| | 8. FREE Sacred Dance Led Zeppelin and Ravels Bolero |

Swami Devi Dhyani at the Lavarden Theatre

in 5.1 Surround sound

LED ZEPPELIN, JIMMY PAGE, ROBERT PLANT, THE LONDON METROPOLITAN ORCHESTRA, MORROCAN ORCHESTRA Since I've Been Loving You, Friends, Kashmir RAVELS BOLERO, IN THE STYLE OF FLAMENCO AND THE WHIRLING DERVISHES OF RUMI - IN THIS DEVI TURNS PERHAPS 800 TIMES!






email
NOW!! for details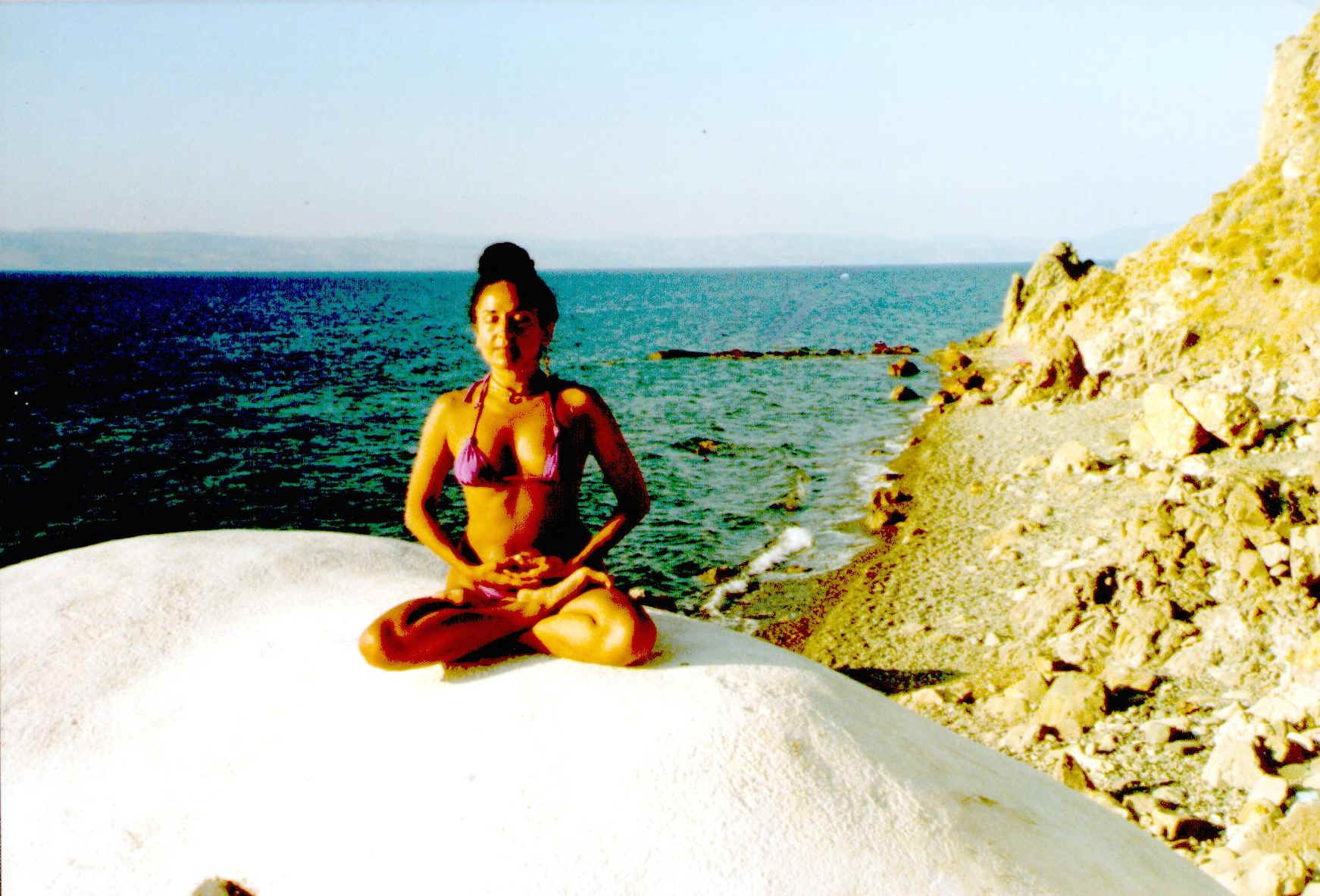 Devi is pure magic.
She said I just know where the point is. I can just see it, and when she treated it our client felt a terrible pain where Devi was touching her on the feet.
The Pains at the back of the heart now were completely gone!
Devi used the light puncture and the Techniques of Energy Enhancement to ground all the negative energy in the point on the feet. It took her five minutes and after that treatment there was no more pain in the point of the feet and the pains on either side of the abdomen had also disappeared. Where did it go to?
http://www.energyenhancement.org/page17.htm
Pain is due to an energy blockage.
Devi searching for the reason of the pain in the back of the Heart found the Wood Meridian was not working, so she used the Metal Meridian to remove it.
She treated the pain in the back with the light crystal color puncture the point was just right because the pain was sharp even when was not any force in the application of the crystal light puncture and after the wood meridian started to work she started to treat the Bladder Meridian with the Earth Meridian to made disappear the pain in the back and so it did.
The Pains at the back of the heart now were completely gone!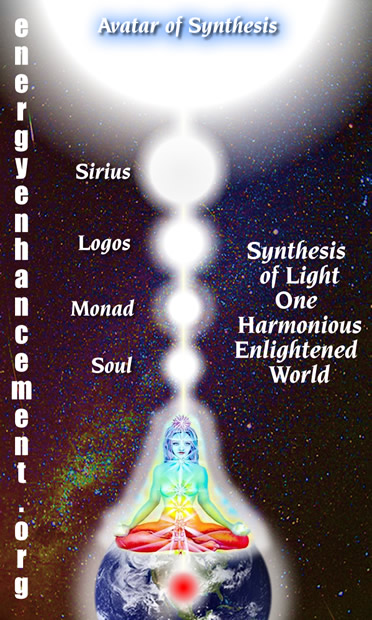 COME TO SPAIN AND GET EXPERIENCED!
EMAIL sol@energyenhancement.org for PRICES AND BOOKINGS
---
---
"The day is short and the work is Great and the workers are Lazy. But the reward is Large and our Master urges us to make Haste."
Writings of the Abbod of Halmyrach
SPEED UP THE PROCESS OF ENLIGHTENMENT
Speed Up the Process of Evolution, Intelligence, Emotional Stability, Energy, Kindness, Wisdom and Leadership which many courses profess to teach but which Energy Enhancement has given with both hands to the many and varied students taught by it.
STOP THE PAIN - TRANSMUTE AND DISSOLVE ALL TRAUMA AND NEGATIVE ENERGY
Testimonial From Gary Spaid a Wealth Counselor in Vail Valley, Colorado, USA.
So, what did we get? I can say that practicing the technique of Stage 4 of Level One of Energy Enhancement with Devi and Satchy gave more power to the top down approach of Meditation. I had an experience of the MAGIC!! that I so longed for in my meditation.
Sitting in the flame of Kundalini and seeing my karma burn up was a POWERFUL experience.
http://www.energyenhancement.org/page17.htm
---
SUFI STORIES, THE SUFI ANCIENT, JUNAID, TAUGHT BY DEMONSTRATION . BY EXPERIENCE!!

THE SUFI ANCIENT, JUNAID, TAUGHT BY DEMONSTRATION, THROUGH A METHOD IN WHICH HE ACTUALLY LIVED THE PART WHICH HE WAS TRYING TO ILLUSTRATE. THIS IS AN EXAMPLE:



ONCE HE WAS FOUND BY A NUMBER OF SEEKERS, SITTING SURROUNDED BY EVERY IMAGINABLE LUXURY.



THESE PEOPLE LEFT HIS PRESENCE AND SOUGHT THE HOUSE OF A MOST AUSTERE AND ASCETIC HOLY MAN, WHOSE SURROUNDINGS WERE SO PLAIN THAT HE HAD NOTHING BUT A MAT AND A JUG OF WATER.



THE SPOKESMAN OF THE SEEKERS SAID, 'YOUR SIMPLE MANNERS AND AUSTERE ENVIRONMENT ARE MUCH MORE TO OUR LIKING THAN THE GARISH AND SHOCKING EXCESSES OF JUNAID, WHO SEEMS TO HAVE TURNED HIS BACK UPON THE PATH OF TRUTH.'



THE ASCETIC HEAVED A GREAT SIGH AND STARTED TO WEEP.



'MY DEAR FRIENDS, SHALLOWLY INFECTED BY THE OUTWARD SIGNS WHICH BESET MAN AT EVERY TURN,' HE SAID, 'KNOW THIS, AND CEASE TO BE UNFORTUNATES! THE GREAT JUNAID IS SURROUNDED AT THIS MOMENT BY LUXURY BECAUSE HE IS IMPERVIOUS TO LUXURY. AND I AM SURROUNDED BY SIMPLICITY BECAUSE I AM IMPERVIOUS TO SIMPLICITY.'





THE belief in the myth of change is the most dangerous kind of belief. Man has suffered much from it -- much more than from any other kind of belief. The myth of change -- that something better is possible, that man can improve upon himself, that there is some place to go to, that there is somebody to be, that there is some kind of utopia -- has corrupted human mind infinitely down the centuries. It has been a constant poisoning.

Man is already there. Man has been all along that which he wants to be. Man need not change in order to be. All that is needed is an understanding, an awareness -- not a change. Becoming is never going to give you being. Through becoming you will remain constantly in anguish, in tension -- because becoming means that the goal is somewhere else, that the goal is never here, never now, that the goal is far away. You have to strive for it and your whole life is wasted in striving. And you can go on striving and you will not find it because the goal is here and now, and you are looking then and there.

Your being is in the present, and all ideas of becoming are projections into the future. By projecting into the future, you go on missing the present. That is a way of escaping from the reality. The idea that you have to become something is the idea that takes you away from your real being, from your authentic being. You are already that -- that's why I say the myth of change is one of the most dangerous myths.

It has two dimensions to it. One is political, the other is religious.



The political dimension is that the society can be improved, that revolution can help, that there is a utopia that can be realised. Because of this, politicians have been able to torture, to murder, to exploit, to oppress. And people have suffered in the hope that revolution is going to happen. That revolution never happens. Revolutions come and go and society remains as it has always been.

Hitlers, Stalins, Maos, can exploit people for their own sake. And if you want to get to the utopia, to the wonderland, to paradise, you obviously have to pay for it. This is the secular dimension of the myth -- that something better is possible. Right now it is not there, but some day it can be -- you have to sacrifice for it. Millions of people were killed in Soviet Russia, tortured inhumanly, for their own good. And logic says that if you want to have a better society, who is going to pay for it? You are going to pay for it, naturally. So the people cannot even revolt, they cannot even resist. If they resist, they look like enemies of the revolution. And the myth is so deep-rooted in the mind that they accept all kinds of humiliations in the hope that maybe if they cannot live in a golden age, their children will. This is the secular direction of the same neurosis.

The religious dimension is that you can have a better future -- if not in this life, then in the next. Of course, you have to sacrifice. If you sacrifice the present, you will have the future.

That future never comes. The future in itself cannot come. The tomorrow is not possible, it is always today. It is always the present that is there. The future is just in the mind, in the imagination. It is a dream; it is not part of reality.

The political myth has been taken up by the sadists -- those who want to torture others. and the religious myth has been taken up by the masochists -- those who want to torture themselves. Torture yourself. Fast. Don't sleep. Don't do this. Don't do that. This is the whole secret of the so-called ascetic attitude towards life: torture yourself. And naturally, your body is helpless, your body is defenceless. It cannot protest. It cannot go against you.

There is a possibility that people may revolt against the politicians, but what is the possibility that your body may revolt .against you? There is no possibility. The body is very innocent, helpless. You can go on torturing it and you can go on feeling that you have immense power because you can torture it. You can go on killing it, and feel powerful. And you can attain to a great ego.

I here are two kinds of people in the world: the sadists and the masochists. Sadists are those whose enjoyment consists of torturing others, and masochists are those whose enjoyment consists of torturing themselves -- but it is the same violence, it is the same aggression. The sadist throws it on somebody else; the masochist turns it upon himself. Because the sadist throws it on others, sooner or later they will revolt. But when the masochist throws it upon himself there is nobody to revolt.

In fact, all revolutionaries; once they are in power, by and by lose respect. Sooner or later they are dethroned; sooner or later their power is destroyed; sooner or later they are thought to be criminals. Your whole history consists of these criminals. Your history is not the history of humanity because it is not the history of humanness. How can it be the history of humanity? It is not the history of humanity, it is only the history of politics, political conflicts, struggles, wars.

It is as it you write the history of robbers and murderers and you call it the history of humanity. The revolutionaries are great murderers, they are no ordinary murderers -- otherwise they would have been in the jail or sentenced to death. They are powerful people. They possess power. Until their power goes, they are worshipped like God. But their power goes sooner or later. A day comes when Hitler is no longer honoured; he becomes an ugly dirty name. A day comes when Stalin is no longer honoured. Just the reverse happens.

But with the other dimension, the religious dimension, of the myth -- the ascetic, the self-torturer, the masochist -- people never come to know their reality because they never torture anybody else. They torture only themselves. And people go on respecting them. People respect them very much because they are not harmful to anybody except to themselves. That is their business. The ascetics have always been worshipped. But ascetism is a kind of neurosis; it is not normal.

To eat too much is abnormal; to fast is also abnormal. the right amount of food is normality. To be in the middle is to be normal. To be exactly in the middle is to be healthy and whole and holy.

If you go to one extreme, you become a politician. If you go to the other extreme, you become a religious fanatic, an ascetic. Both have missed balance.

So the first thing to be understood is that the religion that we are creating here -- and it has to be created again and again because it becomes corrupted again and again -- the religion that we are invoking here is not political and is not in the ordinary sense even religious. It is neither sadistic nor masochistic. It is normal. It is to be in the middle.

And what is the way to be in the middle? The way to be in the middle is to be in the world but not to be of it. To be in the middle means to live in the world but not to allow the world to live in you. To be exactly in the middle and to be balanced means you are a witness to all that happens to you. Witnessing is the only foundation for a real authentic religion. Whatsoever is, has to be witnessed -- joyfully, ecstatically. Nothing has to be denied and rejected. All denial, all rejection, will keep you in limits and you will remain in conflict. Everything has to be accepted as it is.

And you have to be a watcher. Pleasure comes -- watch. Pain comes -- watch. Neither be disturbed by pleasure nor be disturbed by pain. Let your calm remain unperturbed. Let your silence, your tranquillity, remain undisturbed. Pain will come and go and pleasure will come and go. Success will come and go and failure will come and go. And soon you will come to understand the point that it is only you who remains. That is eternal. This witnessing is eternal.

The contents that flow in the consciousness are temporary. One moment they are there, another moment they are gone. Don't be worried about them; don't be either in favour of them or against them. Don't try to possess them, don't hold onto them, because they are going to go. They have to go. It is the very nature of things that they cannot be permanent.

Something pleasant is happening. It cannot be permanent. It will have to go. And following it, something unpleasant is already getting ready to happen. It is the rhythm of life -- day and night, life and death, summer and winter. The wheel goes on moving.



Don't hold on and don't try to make something very, very permanent. It is not possible. The more you try, the more frustrated you will become, because it cannot be done. And when it cannot be done, you feel defeated. You feel defeated because you have not understood one simple thing: nothing can be static. Life is a flux. Only one thing is eternally there and that is your consciousness, that innermost watcher.

Sufis call it 'the watcher on the hills'. The valleys go on changing but the watcher remains on the top of the hill. Sometimes the valley is dark and sometimes the valley is light and sometimes there is dancing and singing and sometimes there is weeping and crying -- and the watcher sits on the hill-top and just goes on watching.

By and by the content of consciousness does not matter Only consciousness becomes significant. That is the essential foundation of all true religion. And this is the understanding of the Sufis.

Before we enter into this small parable today. Let me tell you that there are four ways to approach truth, to be connected with truth.

The first is known in the East as KARMA yoga -- the way of action. Man has three dimensions in him: action, knowing, feeling. So three ways use these three directions: action, knowing feeling. You can act, and you can act with total absorption, and you can offer your act to God. You can act without becoming a doer. That is the first way -- KARMA yoga: being in action without being a doer. You let God do. You let God be in you. You efface yourself.

In this, the path of action, consciousness changes the content. These two things have to be understood: consciousness and content. This is all that your life consists of. There is something which is the knower in you and something which is the known. For example, you are listening to me. Now two things are there: whatsoever I am saying will be the content, and whatsoever you are inside, listening, watching, that is the consciousness. You are looking at me. Then my figure in your eyes is the content and you, who are looking at that figure in the eye, are consciousness -- the object and the subject.

On the path of action, consciousness changes the content That is what action is. You see a rock. Somebody may stumble upon it -- because it is getting dark, night is falling. so you remove the rock from the path. This is action. What have you done? Consciousness has changed the content.

On the path of action, content is important and has to be changed. If somebody is ill and you go and serve him and you give him medicine, you are changing the content. If somebody has fallen in the river and is drowning, you jump in and you save him from drowning. You have changed the content.



Action is content-directed. Action is will -- something has to be done. Of course, if the will remains ego-oriented, then you will not be religious. You will be a great doer, but not religious. And your path will be of action but not towards God. When you allow God to become your will, when you say, 'Let thy will be mine,' when you surrender your will to the feet of god and his will starts flowing through you, then it is the path of action -- KARMA yoga.

The goal of KARMA yoga is freedom, moksha -- to change the contents so much that nothing antagonistic is left there, nothing harmful is left there; to change the content according to your heart's desire, so that you can be free of limitations. This is the path of Jainism, yoga, and all action-oriented philosophies.

The second path is the path of knowledge, knowing -- GYANA yoga. On the second path consciousness is changed by the content. On the first, content is changed by consciousness; on the second it is just the reverse -- consciousness is changed by the content.

On the path of knowledge you simply try to see what is the case -- whatsoever it is. That's what Krishnamurti goes on teaching. That is the purest path of knowing. There is nothing to be done. You have just to attain to clarity, to see what is the case. You have just to see that which is. You are not to do anything. You have simply to drop your prejudices and you have to drop your concepts, notions, which can interfere with reality, which can interpret reality, which can colour reality. You have to drop all that you carry in your mind as A PRIORI notions -- and then let the reality be there. Whatsoever it is, you just see it. And that changes you.

To know the real is to be transformed. Knowing the real as the real, you cannot act in any other way than the way of reality. Once you have known the reality, reality starts changing you. Consciousness is changed by the content.

The goal of the path of knowledge is truth. The goal of KARMA yoga, the path of action or will, was freedom. The goal of the path of knowing -- Vedanta, Hinduism, Sankhya, and other paths of knowing, Ashtavakra, Krishnamurti -- is truth, BRAHMAN. Thou art that. Let that be revealed, then you become that. Once you know that, you become that. By knowing God, one becomes God. Thou art that -- that is the most essential phenomenon on the second path.

The third is BHAKTI yoga -- the way of feeling. Love is the goal. Consciousness changes the content and the content changes consciousness. The change is mutual. The lover changes the beloved, the beloved changes the lover. On the path of will, consciousness changes content, on the path of knowing, content changes consciousness; on the path of feeling, both interact, both affect each other. The change is mutual. That's why the path of feeling is more whole. The first path is half, the second path also half, but the path of love is more round, more whole, because it has both in it.

Vaishnavas, Christianity, Islam, and other paths; Ramanuja, Vallabha, and other devotees -- they say that subject and object are not separate. So if one changes the other, then something will remain unbalanced. Let both change each other. Let both meet and merge into each other, let there be a unity. As man and woman meet and merge into each other, let there be a unity. As man and woman meet and there is great joy, let there be an orgasm between consciousness and content, between you and reality, between that and thou. Let it not be only a knowing, let it not be only partial -- let it be total.

These are the three ordinary paths. Sufism is the fourth. One of the greatest Sufis of this age was George Gurdjieff. His disciple, P. D. Ouspensky, has written a book called THE FOURTH WAY. It is very symbolic.

What is this fourth way? If it is neither of action, nor of knowing, nor of feeling -- because these are the three faculties -- then what is this fourth way? The fourth way is the way of transcendence. In India this is called RAJA yoga -- the royal path, the fourth way. Neither consciousness changes the content, nor the content changes consciousness. Nothing changes nothing. All is as it is with no change. Content is there, consciousness is here, and no change is happening. No effort to change is there.

This is what I mean by being. With all the three paths something remains in the mind that has to be done. With the fourth, all becoming disappears. You simply accept whatsoever is. In that acceptance is transcendence. In that very acceptance you go beyond. You remain just a witness. You are no longer doing anything here, you are just-being here.

A goal is not possible with the fourth way. There is no goal. With the first, the goal is freedom; with the second, truth; with the third, love. With the fourth there is no goal. Zen and Sufism belong to the fourth. That's why Zen people say 'the pathless path, the gateless gate' -- because there is no goal. The goal-less goal. We are not going anywhere. We are not striving for anything. All that is needed is already here. It has been here all along. You have just to be silent and see. There is no need to change anything. With the fourth, the myth of change disappears.

And when there is no need to change, joy explodes -- because the energy that gets involved in changing things is no longer involved anywhere; it is released. That released energy is what is called joy.

Sometimes it happens to you too, unknowingly. Sometimes sitting alone, doing nothing, you feel something happen. You cannot believe what it is. You cannot even trust what it is. It is so incredibly new, so unknown. It happens to everybody -- in rare moments, for no reason at all. You cannot figure it out; you cannot reckon why it has happened.

You have been Lying in your bathtub and suddenly something happens. The mind is not rushing in its usual way; the body is relaxed in the hot water. You are not doing anything; you are just being there. suddenly it comes -- the silence4 of the house, the birds singing outside, the children playing in the street. All is there as it has been, but with a new quality. There is great restfulness, a relaxation. Something in you is no longer striving for anything. You are not goal-oriented, you are just herenow.

If you start thinking about what it is, you miss it immediately. If you start trying to get hold of it again, you will never get hold of it again. It comes when it comes. It comes when the right situation is there. But you cannot create that right situation. If you try to create it, you will fall into one of the first three ways. If you try to change the content, you will become a follower of the path of action. If you try to change your consciousness through the content, you will become a follower of the second path -- the path of knowledge. If you try to make both meet and mingle and merge, then you will become a follower of the third path.

But if you don't do anything -- not willing, not knowing, not feeling -- if you just relax, then there is witnessing. Witnessing is not knowing; witnessing is totally different. In fact, it cannot be said that you are witnessing. You are not doing anything -- not even witnessing. You are just there. Things are happening. Suddenly a bird starts singing outside and you hear it -- because you are there, you hear it. There is no effort to hear it, there is no deliberate concentration for it.

Just the other day I came across a Shankhya sutra of immense beauty: DHYANAM NIRVISHAYAM MANAH -- that's how Shankhya sutras define DHYANA. Meditation is mind without thoughts, without feelings, without will. Meditation is consciousness without any striving. DHYANAM NIRVISHAYAM MANAH. There is no longing for any object. You are not striving for anything. Then you are in DHYANA, then you are in meditation. You are not doing anything; on no plane are you doing anything. All doing has simply disappeared. there is utter silence inside you, and absolute rest.

Let this word 'rest' be remembered by you. Relaxation. You cannot do it, remember. How can you do it? If you do it you cannot relax, because then relaxation becomes a goal and you become a doer. You can only understand it. You can only allow it to happen; you cannot do it, you cannot force it. It has nothing to do with your doing. You can only understand how it happens and you can remain in that understanding. And it comes.

DHYANAM NIRVISHAYAM MANAH. When the mind is, with no desire, no object, no goal, not going anywhere, then how can it be tense? It is not a state of concentration . It is not concentration at all because concentration will need striving; concentration is a kind of tension. It is not even attention, because attention is also a kind of tension.

The Encyclopaedia Britannica defines the word 'meditation' as concentration. That is absolutely wrong. Meditation is not concentration. Concentration means mind striving, forcing, willing, trying to do something. Putting one's whole energy into one direction -- that's what concentration means. Meditation means you are not putting your energy into any direction; it is simply overflowing. It is not going in any particular direction, it is simply overflowing like a fragrance, a fragrance overflowing from a flower, unaddressed -- neither to the north nor to the south. It is not going anywhere, or, it is going everywhere. Wherever the winds will take it, it is ready to go. It is utterly relaxed.

This moment happens sometimes to you. I would like you to remember that it is not something rare that happens only to religious people. It happens in ordinary life too but you don't take note of it. You are afraid of it.

Just a few days ago, I received a letter from a woman. She had been here, then she went home. For six months she was trying and trying to meditate and it did not happen according to her idea of meditation. She must have had some desire about what it should be like. She must have had some expectations, and it was not happening.

She has written a letter to say that one day she was just sitting in the room. There was nothing to do. The husband had gone to the office; the children had gone to school; the house was empty. She was just sitting, not doing anything, there was no desire to do. She was just sitting in the chair with closed eyes -- and it happened. It was suddenly there, with all its benedictions. But she became frightened. She became frightened because when it happened suddenly a fear came to her -- because it was there, meditation was there, but she was not there. That became a great fear and she simply pulled herself out of it. It felt as if she was disappearing.

Yes, it happens. Your ego cannot exist there. Your ego is not possible there. Your ego is nothing but all your tensions together. Your ego is nothing but a bundle of past tensions, of present tensions, and of future tensions. When you are non-tense, the ego simply falls to the ground in pieces.

She became afraid. For six months she had been trying to meditate and nothing was happening, and then one day it happened. It came while she was completely unaware of it. She was taken aback. It was there. And she had been provoking it and desiring and asking and praying, and it had not come. And then it came. But she missed. It was there but she became frightened. It was too much. She felt as if she might disappear into it and might not be able to come out of it. She pulled herself out of it. Now she writes that she is crying and weeping, and wants it back.

Now this wanting it back won't help -- because it came that day without any wanting. Without any idea of what was going to happen, suddenly it came. It always comes like sudden lightning.

This is the fourth way, that's why it is called RAJA yoga -- the royal path. The king is not supposed to do anything. Servants do. The king is not supposed to do anything. He simply sits on his throne and things happen. There are so many people to do it. That's why it is called RAJA yoga -- the path of the king. The other three are ordinary; the fourth is really exceptional. The king is not expected to do anything; he simply sits there relaxed. That's what we mean by one who is a king. Doing has disappeared, knowing has disappeared, feeling has disappeared -- the king is utterly relaxed. In that relaxation it happens.

Sufi and Zen are RAJA yogas -- the royal paths. Neither consciousness changes the content nor the content changes consciousness. This is the fundamental principle: nothing changes, there is no change happening. Things are. The flower is there and you are there. You don't change the flower and the flower does not change you. Both exist together. It is existence with no motive.

Zen people call it nirvana, the goal, the no-goal -- nirvana. One simply ceases to be. the word 'nirvana' is beautiful. It means: as if somebody has blown out a candle. Just a few minutes before it was there, the lamp was burning bright, and then you blew it out. Now the flame has disappeared into the infinity. It has become part of the cosmos. You cannot find it. You cannot trace where it has gone, where it is. It has simply disappeared.



There is a Sufi parable.

A Sufi mystic was entering a village and he came across a small boy who was carrying a lit candle. The boy was going to the mosque. The night was coming and the boy was going to the mosque to put the candle there -- as an act of worship.

The mystic saw the boy, the innocent boy, his face lighted by the light of the candle. The mystiC asked the boy, 'Have you yourself lighted the candle?' And the boy said, 'Yes, sir.'

The mystic jokingly asked, 'Then you must have seen from where the flame comes. Can you tell me from where the flame comes?' The boy laughed and blew out the candle and said, 'Now you have seen it going. Can you tell me where it has gone?'



Nobody knows from where it comes and nobody knows to where it goes. It comes out of nothingness or out of all -- which means the same -- and it goes back into nothingness or into the all -- which is the same. That is nirvana.

Sufis have the word for it -- FANA. It means exactly the same. One is utterly lost.

There is no need to do anything on the path of will or on the path of knowledge or on the path of feeling. Nothing is needed to be done -- because if you do something you will remain, you will persist a little. Something of the ego may linger on. No change, no improvement, no effort to make you better is needed -- just be.

Mohammed says: 'Be in this world as a stranger or as a passer-by.' Be in this world but don't be of it. Be in this world but don't allow the world to be in you. 'Be for this world as if thou were to live a thousand years, and for the next as it thou were to die tomorrow.' Live this moment as if you are going to live forever and yet be mindful that the next moment may not come. So live totally, and yet remain a witness. Be involved in it, but still keep yourself like a watcher on the hill.

That is what Junaid was doing.



ENERGY ENHANCEMENT

THE CORE ENERGY TECHNIQUES !!

ENERGY ENHANCEMENT, !!! ULTIMATE !!!!!! ANCIENT !!! !!! EFFECTIVE !!!!! SUCCESSFUL !!!


1. Get into Intense alignment with Your Own Kundalini Energy and Immediate Access to the Meditative State.

2. Remove your Energy Blockages with The Circulation of the Energies, the Kundalini Kriyas, Ancient Taoist Energy Circulations which have worked effectively for 5000 years to help all towards ENLIGHTENMENT.

3. The Grounding of all your Negative Energies through Alchemical VITRIOL - Become Incredibly POSITIVE and ENERGETIC!!

4. Alignment with Your Higher Self - INCREASE YOUR IQ, INCREASE YOUR LUCK, ACCESS YOUR HIGHEST ENERGIES!! ACHIEVE WHAT YOU WERE PUT ON THIS PLANET TO DO.

5. Learn how to USE and Increase the LOVE of Your Heart Center to ZAP YOUR NEGATIVE EMOTIONS AND DEVELOP PSYCHIC POWERS TO HEAL YOURSELF AND OTHERS.

6. Overcome ENERGY VAMPIRES - MASTER ENERGY PROTECTION AND MAINTAIN YOUR HIGH ENERGIES!!

7. EXPERIENCE INCREDIBLE RELATIONSHIPS WITH ENERGY ENHANCEMENT - THE CORE ENERGY TECHNIQUES

8. ENERGY ENHANCEMENT Techniques are the source of all Successful spiritual training courses over the last 5000 years. Become a Jedi Master, a Gandalf, a Transmitter of the FORCE a Bringer of the Light!!

GET MORE ENERGY!!!
ENERGY ENHANCEMENT -
!!! ULTIMATE !!!
!!! ANCIENT !!!
!!! EFFECTIVE !!!
!!! SUCCESSFUL !!!

Goto and SIGNUP NOW!!
http://www.energyenhancement.org/HomeStudyMeditationCourse.htm


CLICK BELOW TO GO TO

Take your time, this site has much new wonderful information.



Now this story.



THE SUFI ANCIENT, JUNAID, TAUGHT BY DEMONSTRATION...



Sufis always teach by demonstration. There is no better way. So it always happens that when outsiders come to a Sufi Master, they are always puzzled -- because they cannot understand what is happening. They don't know the whole story. They only take the fragment that is in front of their eyes. It may be a demonstration. It may be something in which the disciples and the Master know what is going on.

Gurdjieff used to do that. And outsiders were always puzzled. And there are hundreds of books written on Gurdjieff by outsiders. Naturally they are all against him, because they don't know the whole story. It is only possible for art, insider to know the whole story.

For example, if you had suddenly reached Gurdjieff, you might have been surprised. He might have been shouting -- humiliating somebody, using abusive words. He was a past master in using abusive words. And when he was in a rage, he was really in a rage -- it was as if he was going to murder.

If you saw it, naturally you would wonder what kind of Master he was. He did not seem to be at all enlightened -- because you have a certain idea about enlightenment: that the Master will be such and such. He should fulfil your expectation. But Masters don't exist to fulfil your expectations. They have something else far more important to do than to go on fulfilling your expectations. They are not here for that kind of work. They are not asking for your respect or for any respectability. They are not bothered by public opinion; they are not asking for your vote. They are doing something which is immense, which is possible to understand only when you are an insider.

The insider knows on whom Gurdjieff is throwing all kinds of abuse. He knows -- or maybe in some moments he knows and in some moments he also misses. There are some moments when you will feel, 'What kind of man is this? Why is he abusing me so hard? What have I don?' You may have done a very small wrong, negligible, and he is being mad out of all proportion -- as if you have committed a sin. Sometimes even the insider may miss. But the insider will be able to remember. Gurdjieff has said, 'You have to be watchful. I will provoke you. I will provoke you in many ways, so that you can lose your watchfulness.'

Now something is transpiring between Gurdjieff and his disciple. You as an outsider will miss it. He is not in rage. The rage is just acting, and the disciple is being provoked into being angry. If the disciple gets angry, he misses the point. He loses an opportunity. If the disciple remains calm and quiet, watchful; does not allow the content to change this consciousness; and does not try in any way to change Gurdjieff and his behaviour -- that is consciousness trying to change the content.... The content is there -- Gurdjieff is mad. So okay, Gurdjieff is mad. And one is there watching -- neither the consciousness is affecting the content nor the content is affecting the consciousness. And you cannot deceive Gurdjieff -- because a slight change in your consciousness and your whole behaviour changes. Your face changes, your aura changes, your energy pattern changes -- you are no longer the same person.

If the disciple can remain undisturbed, unperturbed, can remain as he was before Gurdjieff started going into this rage, he has taken one step into the inner journey. He has come closer to the Master.

But it will be difficult for people who come from the outside. If you had gone to Gurdjieff.... It was a rare phenomenon. Every night he would invite all his disciples. The whole community would gather together. And there would be eating and drinking -- so much that anybody from the outside would think that these people were just mad. What were they doing? And Gurdjieff would go on forcing people to eat and to drink. He would force people to drink so much alcohol that you would think that this was an epicurean phenomenon. What kind of religion was this? Just eat, drink, and be merry? And that too was going to extremes. And Gurdjieff was very insistent about going on drinking. He himself used to drink as much as a man could drink, but he was never drunk. That was the whole point. He would tell the disciple to drink.

And there comes a point when you lose control. Immediately your reality comes up, surfaces. You can never see the real person unless he is drunk. People have repressed themselves so much that only alcohol can bring them up from their repressions. It was one of the greatest experiments ever done by any Master.

In the East we know it has been done by tantricas down the ages, but Gurdjieff was the first man to do it in the West. Whenever he saw that a disciple had drunk too much and had come to his reality -- that now he was no longer the same person that he was pretending to be -- then he would watch. Now he could be helpful. Now he knew your unconscious. What psycho-analysis does in years, he did in one day. Psychoanalysis goes on poking you to bring your unconscious up. The psychoanalyst will sit, day in and day out, by the side of the couch and listen to all kinds of nonsense and rubbish, for years -- just to help you to go on throwing out rubbish. By and by the real will start-coming up. When the top rubbish is thrown out, then the inner rubbish-will start coming up. But it takes years.

Gurdjieff used to do it in a master-stroke, in a single day. The first day the disciple was there, the first initiation would be through alcohol. The Master wants to know the unconscious immediately because there the real work is to be done. He does not want to waste time with the conscious personality. That is a -mask. Once he has known, then there will be no need. But he will take you into deep drunkenness.

Now, if somebody comes from the outside -- the so-called religious people -- they will be puzzled, very puzzled. What is happening! If somebody comes who has been tasting. Gurdjieff will give him too much to eat, and if somebody comes who has been eating too much, he will put him on a fast. He will disturb your old patterns, because when patterns are disturbed, your reality comes up. It is like changing gears. When you change one gear to another, just in the middle you have to pass through the neutral.

If a man -- for example, a Jaina -- has never eaten meat in his whole life and he goes to Gurdjieff, Gurdjieff will force him to eat meat. This is destroying his whole personality. For fifty years he has not eaten, neVer touched, maybe has never seen, meat. Now his whole personality will revolt. He will feel nauseous. The very idea may be nauseous.

My own grandmother, when she was alive, would not even allow tomatoes in the house because they looked like meat. That was her idea. Tomatoes -- such innocent people! They were not allowed in the home.

So if a person who has not even eaten tomatoes is forced to eat meat, you can understand what turmoil the Master is throwing him into. He is putting him upside-down. it will really be a destruction of all his patterns. He will vomit, he will fall ill, he may have fevers, he may have nightmares -- but this will destroy all his learned patterns and he will become again a child. And from there work can start.

If a man has been eating meat, drinking, Gurdjieff will put him on vegetable food. He will tell him not to drink at all. He will make him a vegetarian, a teetotaller -- he will force him to be as holy as possible. The technique is the same -- to disturb the past, to put things upside-down so that the facade no longer functions and the mask can be removed and the reality can be seen.

A Master has to put his disciples into their childhood again because from there they have been distracted. Somebody has become a Mohammedan, somebody has become a Hindu, somebody has become a Christian -- from that moment they have been distracted. The Master has to put them back into their childhood so another kind of life, another kind of reality, starts growing.



THE SUFI ANCIENT, JUNAID, TAUGHT BY DEMONSTRATION, THROUGH A METHOD IN WHICH HE ACTUALLY LIVED THE PART WHICH HE WAS TRYING TO ILLUSTRATE. THIS IS AN EXAMPLE....



He will live the part that he is going to illustrate. But how can an outsider know it -- know what is going on? It is a drama. It is a psychodrama. Only the people who are inside, who know the inside information -- what is going on -- will be able to see. Even they may miss many times. Suspicion will arise even in them.

For example, a naked woman is dancing. There are wine flasks. Wine is being poured into glasses, is handed over to people. There is luxury all around. There is dancing and music -- a kind of orgy is going on. And Junaid is sitting just in the middle of it -- the master of the ceremony.

You see it. And you have an idea of how a Master should be. It is very rare to find a man who does not come with any idea. It is natural. It can be forgiven. Everybody comes with an idea. If a Christian comes to me, he has the idea of Christ. He starts looking at me -- am I behaving like Christ or not? If he feels I am not, then I cannot be anything. A Jaina comes; he has the idea of Mahavira. He looks; he is expecting me to behave like a Mahavira. I am neither Christ, nor Mahavira, nor Buddha -- I am just myself. I exist in my own right. I have no borrowed authority; my authority is my own. But people come with ideas. They have been trained. So it becomes very difficult. They look from the prejudices, hidden behind the prejudices. If I fulfil their prejudice, then it is okay; if I don't, then they will think that this is not the Master, this is not the true Master. They will have to go somewhere else.

And remember, no true Master has ever fulfilled anybody's desire. He cannot, if he wants to help you. He has to annoy you, he has to shock you. He has to be shocking because his whole work is to shock you into awareness.



ONCE HE WAS FOUND BY A NUMBER OF SEEKERS SITTING SURROUNDED BY EVERY IMAGINABLE LUXURY.

THESE PEOPLE LEFT HIS PRESENCE AND SOUGHT THE HOUSE OF A MOST AUSTERE AND ASCETIC HOLY MAN, WHOSE SURROUNDINGS WERE SO PLAIN THAT HE HAD NOTHING BUT A MAT AND A JUG OF WATER.



Now Junaid is one of the greatest Sufi Masters. An ordinary man will fulfil your desire -- in fact, only an ordinary man will fulfil your desire, he will pretend to be whatsoever you can expect him to be -- but no real man is going to be defined by you. He remains indefinable. No real man can be put into categories. He remains uncategorised. A real man is like mercury -- you cannot hold him in tight compartments. A real man is freedom. If you want to see the real Master, you will have to put all your notions aside.

And how can you have the right notion? You don't even know who you are, and you pretend to know what a Master should be! You are completely oblivious of your own reality and you want to believe that you can know the ultimate reality or the ultimate expression of reality. It is pretentious, and it is dangerous, and only you will be the loser. If you want to seek the real Master, you will have to drop all expectations. You will have to go nude, naked. You will have to go without any mind -- only then is there any possibility of any contact.

Just the other night a young man took sannyas. I was watching him. He was very closed. I was watching him. Whatsoever I said to him -- and I talked to him for almost half an hour -- was not heard by him. I was watching. His ears were closed. His mind was very much clouded. And then finally I asked, 'Have you something to say to me?' He said, 'Yes, I am a Christian, how can I have two names? I have been given a Christian name, I have been initiated into Christianity. And you are giving me another name. Now there will be difficulty.'

I was watching -- he had not heard a single word. I asked him, 'If you really know that you are growing, if you know that you are silent, happy, blissful, if by being a Christian you are contented, then there is no need to be a sannyasin. You are already a sannyasin. Why have you come here then? For what? If things are going perfectly well wherever you are, be there with all my blessings. Why have you come for sannyas? Nobody has asked you. You have come on your own. You have asked me to initiate you and now you bring a problem. If you are not growing, if yoU are not happy where you are, then drop the past.'

Now this young man is carrying a notion. He thinks he is a Christian. How can you be a Christian if you have not contacted Christ? The so-called priest in the church cannot make you a Christian. Only when you partake of Christ do you become a Christian. The ordinary priest himself is not a Christian -- what to say about the ordinary man? Even the Vatican pope is not a Christian. He cannot be -- because to be a Christian does not mean to belong to a church, it means to enter into Christ-consciousness.

Jesus is not the only Christ. Buddha is also a Christ, so is Mohammed, so is Junaid, so is Kabir and so is Nanak. Christ is a state just as Buddha is a state. It is the same thing; it is the same state. These two names indicate the same state. Jainas call it the state of Jina, the conqueror -- because they follow the path of will. Buddhists call it the state of Buddha: the state of awakening, awareness, witnessing. They follow the fourth path. Christ is a state, the ultimate state -- when you are no longer a man but you become God, when you transcend humanity, when you surpass humanity.

But you can become a Christian only if yoU partake of a Christ -- otherwise your Christianity will be false and your false Christianity will prevent you from making contact with any living Christ. But people come with their minds. It can be understood, it can be forgiven, but forgiving does not mean that you have to cling to it. It has to be dropped.

Now this young man can become Christian for the first time -- if he enters me and allows me to enter him. For the first time he has come around a Christ-consciousness, but he is afraid. He is afraid because he is a Christian and naturally he cannot think of me as Christ because he has an idea of Christ. If he sees me crucified only then will he believe -- but then it will be too late.

And I am not going to repeat the drama! Once, it is good twice, it is boring!

Now these seekers came to Junaid. Junaid was sitting surrounded by every imaginable luxury. They must have interpreted. They must have been shocked and annoyed. What kind of Master is he?

Just the other day Maitreya brought me a Hindi magazine. They have written an article against me as the cover story. And on the cover page the title is: WHAT KIND OF GOD? Naturally, they have a certain idea -- what kind of God? I am not Rama, I am not Krishna, I am not Mahavira -- so what kind God am I? And these are the same people who, when Mahavira was there, were asking, 'What kind of God?' -- because he was not Rama and he was not Krishna. And these are the sane people who, when Krishna was there, were asking, 'What kind of God?' -- because he was not Rama. These are the same people who go on asking again and again. Rama is never repeated. Nothing is ever repeated. This existence is so unique and so beautiful.

So if you want to make contact with reality, you will have to drop notions. We all have notions.



The Sunday-school teacher asked her class to learn an appropriate phrase from the Bible and recite it as they were putting their pennies in the collection box.

On the following Sunday little Lucas came up with, 'It is more blessed to give than to receive,' as he dropped his penny in the box.

Richard's quotation was, 'The Lord loveth a cheerful giver.' This too was well received.

And so on down the line to little Lloyd. As he grudgingly made his contribution, he mumbled, 'A fool and his money are soon parted.'



Now all three boys had looked in the Bible, in the same Bible, but they had found three different quotes. When you look, you always find something that reflects you.



Father Duffy and Rabbi Muchnik were chattering at a town meeting.

'Could I ask you a question?' enquired Father Duffy.

'Of course,' said Rabbi Muchnik.

'It has always been my understanding that the apostles were Jews. Isn't that correct?'

'Absolutely right!' replied the Rabbi.

'Then how the deuce did the Jews let go of a good thing like the Catholic Church and let the Italians grab it?'



Now that is a relevant question. How did the Jews allow such a beautiful business to be lost? The richest business in the world is the Catholic Church. The question is relevant -- how did the Jews allow it to be lost? How did they miss it? This is not very Jewish.

Our minds work continuously.



In a small class the teacher asked, 'Who is the greatest man in the world?'

One boy said, 'Abraham Lincoln.'

Another boy said, 'Mahatma Gandhi.'

Another boy said, 'Washington.'

Another boy said, 'Karl Marx.'

And so on and so forth.

And then came the little Jewish boy who said, 'Jesus Christ.'

The teacher was surprised and said, 'Aren't you a Jew? How come?'

The little boy said, 'In my heart of hearts I know that the greatest man in the world is Moses -- but business is business.'



Whenever you interpret something, rather than thinking that it is objective, always remember it is a reflection of your mind.

Now these seekers were very puzzled at seeing the luxury and Junaid sitting there. These people must have been very, very attached to things; these people must have been very, very desirous of having, possessing; these people must have been very, very materialistic. Seeing Junaid surrounded by all these luxuries, a deep jealousy must have arisen in them which was not visible to them. and whenever people are very indulgent they have a religious idea that people who are indulgent are not religious. How can they be religious? They are indulgent. So people who are religious must be far away from all kinds of indulgence. If you are too much of a money maniac, then you will have an idea that the real man of God will not have any desire for money.

This has to be understood. You always put the opposite higher than you because you condemn yourself utterly. You know that you are mad about money, so immediately the idea comes, 'So he is just like me. He is nothing special. He is just like me.' If you are too sexual, if your mind is continuously fantasising about sex and you see Junaid sitting with a beautiful woman, immediately Junaid is condemned in your mind. So he is just like you. This is what you would like to do -- so what is the point of making this man your Master?

People go on searching for the opposite. People only respect the opposite. This has to be understood -- this tendency. People are attracted by the opposite but the opposite cannot change you -- because the attraction of the opposite is a very natural law. Man is attracted to woman; woman is attracted to man. The poor is attracted to the rich and -- you will be surprised -- the rich is attracted to the poor. Rich people always think that the poor are enjoying great things -- they have beautiful sleep, they have good appetite. Rich people always think that there is great )oy in living in nature -- in living in a hut, in a cottage. Rich people always think that in small villages far away there is joy and bliss. In great cities how can there be joy? They live in the great cities and they hanker for the village.

And ask the villager. He hankers for Bombay, New York London. His hankering is to reach the biggest city possible. His hankering is to live in a big skyscraper. He wants all that the rich people have.

Remember, rich people are interested in the poor -- so whenever they see an enlightened person living in poverty their heads bow down. They say, 'This is the right thing.' If they see a JANAK, a rich man, enlightened, they cannot believe it. It is impossible for them. Their understanding becomes a barrier.

Now an enlightened person has no bondage. He can live in poverty if he feels this is going to help his disciples; he can live in riches if he feels this is going to help his disciples. His whole life is a teaching. It is a deliberate device. It is a situation. It depends on him what he chooses. He has no bondage to anything. And he can change from one to another. He is utterly free.

They thought that this was not the right man. They left Junaid. They missed a great opportunity.



THESE PEOPLE LEFT HIS PRESENCE AND SOUGHT THE HOUSE OF A MOST AUSTERE AND ASCETIC HOLY MAN, WHOSE SURROUNDINGS WERE SO PLAIN THAT HE HAD NOTHING BUT A MAT AND A JUG OF WATER.



They must have thought that this was the right man. They were all worldly people. Seeing Junaid surrounded by worldly luxuries they thought that he was just like them.

Look into your so-called religious people and see who they respect -- you will be surprised. For example, in India, the Jainas are amongst the richest people. They are the Jews of India. They have all kinds of luxuries. It is a small community but it has one of the biggest portions of this country's wealth. See their saints. They are naked; they don't possess anything. This is rare. The community is rich and the community worships somebody who is absolutely naked, possesses nothing. It looks strange logic but it is not. The opposite is attractive.

The rich people can only worship the poor. They live in luxury; they can only worship somebody who lives in austerity. If you want Jainas to be your disciples, you will have to become a a masochist. You will have to torture yourself. The more elan and thin you become -- just bones -- the more and more respect will be coming to you. You will have to commit slow suicide. The more dead you are, the more people will be coming to worship you.

And this is strange! These people are living wealthy, rich lives. But the opposite attracts. It is always the opposite that attracts.

Another example.... Mohammedans are poor people in this country. When their religious festival days come, they will purchase new clothes, new perfume. They will prepare good food for themselves and invite friends. When the Mohammedans' religious function comes, they will wear new clothes because that is the only time they purchase or they can purchase. Then the whole year they will use the same clothes. And they will prepare good sweets. delicious foods, invite people. Those days will be of great joy. And they will spend money. They cannot afford to spend money the whole year round -- only once or twice in a year.

Now the Jainas, the richest community in India, when their religious festival days come, they fast. They don't eat at all! The whole year round they eat too much. Jainas are the only people in India who go on diets. They eat too much. They are the only people who are interested in naturopathy. And when their religious days come, they fast. On their religious days, they live very saintly lives. They will not use their ordinary clothes, they will use just white clothes..They will look saintly. They will go in saintly robes to their temples. This is only for ten days -- the whole year round they are just the opposite.

What is happening? The opposite attracts. Remember always that just because something is opposite to you, it does not mean it is true. It may be opposite to you, but it may not be opposite at all. Or the person who is being opposite to you, may just be trying to attract your respect. It is very easy to gain respect by just becoming opposite to people.

And people very, very much respect those who are maso-chistic. They think this is great. They are torturing themselves for the other world. Their sacrifice is great. It is nothing! It is simply neurosis! Those people are ill. They need psychiatric treatment -- because it is natural to be joyous, to be healthy, to be hungry, to eat. It is natural to live comfortably. It is unnatural to create discomfort. It is very normal to find a way of life which is less and less inconvenient. A person who seeks inconvenience is somehow pathological.

So they left the presence of Junaid and they came to a very, very ascetic and austere man WHOSE SURROUNDINGS WERE SO PLAIN THAT HE HAD NOTHING BUT A MAT AND A JUG OF WATER. It appealed to them.



THE SPOKESMAN OF THE SEEKERS SAID, 'YOUR SIMPLE MANNERS AND AUSTERE ENVIRONMENT ARE MUCH MORE TO OUR LIKING THAN THE GARISH AND SHOCKING EXCESSES OF JUNAID, WHO SEEMS TO HAVE TURNED HIS BACK UPON THE PATH OF TRUTH.'

-- as if they knew what truth was and what the path of truth was; as if they knew what was transpiring there between Junaid and his disciples; as if they knew that it was a psychodrama. They knew nothing. From the very outside they judged. Never judge anything from the outside.

And when you go inside, the deeper you go, the more totally different will be the vision. Then you will see the real; then you will see what reality is. Never watch it from the outside.

It happens here every day. People come to watch. They see you dancing, singing, and they say, 'What is this? Dancing and singing? How is dancing and singing related to religion?' They have a certain idea that religion means that somebody should be sitting under a tree with closed eyes, in a yoga posture. If people see you all sitting here under trees with closed eyes in yoga postures, then we will be mobbed. Then the whole country will start rushing here. So many saints!

But I prevent them. I have my own devices -- simple devices! If they see a man and woman holding hands, they escape! This is not the place. This is what they always wanted to do and have not. They feel jealous -- 'This can't be a religious place. These people are just living in the world, being very worldly -- laughing, dancing, singing, loving.' This is not their idea of religion.

But they don't know what is transpiring here. It is possible that a man who is sitting under a tree with closed eyes in a yoga posture will be a murderer.



It happened once....

A man murdered somebody and escaped. The police followed him and were coming closer and closer. Then the murderer came to a river which was flooded. He was puzzled because he did not know how to swim and it was dangerous to go into the river.Looking around he saw a man, a saint, sitting under a tree. He had rubbed ashes on his body. So he threw his clothes in the river, became naked, rubbed ashes on his body, and sat under the tree. The police officers came and looked at these two great ascetic saints. They touched their feet -- in India that's how things are -- they touched their feet. The murderer laughed inside. This was a miracle! Just a few minutes ago they were after him. If he had been caught he would have been sentenced to death. But now they became his followers. They started coming to him for satsanga, to sit by his side. And in India every stupid person knows things about spirituality, so he started talking about spirituality. By and by greater officers came. Finally the king came. and when the king touched his feet he could not believe what was happening.



But this happens. You look only at the posture, you look only at the outside. It is possible that when people are dancing they may be in a state of utter silence. The music is outside, the noise is outside, their bodies are moVing, there is great movement, but there may be a point deep inside which is not moving at all. In fact, to attain to that point which is not moving, movement is the best background. When everything is moving around you, the wheel is moving fast, just at the centre of it -- the centre of the cyclone -- nothing is moving.

You may see a man sitting silently with closed eyes and he may be fantasising about women. And it is possible that a man may be holding the hand of his woman and may not be sexual at all in that moment. But that is something inner. In fact, as I see reality, to be with a loving woman and to be with a loving man is the best way to get beyond sexuality. If you love, sex disappears. If you have enjoyed, penetrated, got involved with love energy, sooner or later you will find that sex disappears. If you want to remain sexual, starve yourself of sex -- and you will remain sexual. And your mind will go on fantasising.

You can just try a small experiment. If you eat well -- I'm not saying too much, just the right amount, what Bud&a calls SAMYAK AHAR, right food, whatsoever is needed by your body -- you can forget about food. If you fast one day, you will think about food the whole day. And you will fantasise. Fantasy comes out of unlived experiences. Your so-called saints sitting under trees in austerity may be just the opposite. Deep inside they may be fantasising about all kinds of things, they may be fighting with them.

I am creating a totally different kind of situation -- where you are allowed to be natural so you can see everything that your mind wants to see. Then you can go beyond.

That was the situation -- but they missed. That's what was happening there. Junaid was sitting in luxury with his disciples, creating a situation in which they could become very, very silent and witness.

'YOUR SIMPLE MANNERS,' they said to the ascetic, 'AND AUSTERE ENVIRONMENT ARE MUCH MORE TO OUR LIKING THAN THE GARISH AND SHOCKING EXCESSES OF JUNAID, WHO SEEMS TO HAVE TURNED HIS BACK UPON THE PATH OF TRUTH.'

THE ASCETIC HEAVED A GREAT SIGH AND STARTED TO WEEP.



The ascetic knew far better about his own inside. He must have been a sincere man. Otherwise it is very difficult when people are respecting and worshipping you to say, 'No, you are wrong.' He must have been a sincere man.

'MY DEAR FRIENDS, SHALLOWLY INFECTED BY THE OUTWARD SIGNS WHICH BESET MAN AT EVERY TURN,' HE SAID, 'KNOW THIS, AND CEASE TO BE UNFORTUNATES! THE GREAT JUNAID IS SURROUNDED AT THIS MOMENT BY LUXURY BECAUSE HE IS IMPERVIOUS TO LUXURY. AND I AM SURROUNDED BY SIMPLICITY, BECAUSE I AM IMPERVIOUS TO SIMPLICITY.'



He said something tremendously meaningful, tremendously significant -- 'Know this. Don't be befooled by shallow, outward signs, otherwise you will remain always unfortunate. You will miss the real person because the real will not in any way fulfil your expectations. He has no obligation to fulfil your expectations. The unreal and the pseudo will always be ready to fulfil your expectations, and you will fall into the trap of the unreal. And you will remain unfortunate.'

He said, 'Know this, and cease to be unfortunate. Know one thing: that the outward is not a sign for the inward.' If you want to see the inward, you have to see it directly, immediately. You are not to see from the outward signs.

'THE GREAT JUNAID IS SURROUNDED AT THIS MOMENT BY LUXURY BECAUSE HE IS IMPERVIOUS TO LUXURY.'



He can be surrounded by luxury because he can remain beyond. He is impervious to it. There is no passage inside his being for luxury to enter and affect him. He is a watcher on the hills. He is there and yet not there. Luxury is surrounding him but he is not surrounded by luxury. That's why he is sitting there.

'And as far as I am concerned,' the ascetic said, 'I am surrounded by simplicity because I am afraid of luxury. I am still weak. I am still desirous. I am pretending to be simple. Junaid IS simple. He can afford to be surrounded by luxury because he is simple. He knows his simplicity cannot be destroyed and corrupted by anything. He is so beyond the material that it does not matter. The material matters no more. He can be in the marketplace and yet be in his deep meditation. I cannot afford that because I am not impervious to luxury. On the contrary, I am impervious to simplicity. Although simplicity is all around me it is not entering me. There is no passage.'

The man must have been an authentic, honest man. Of course, he was still moving in the wrong direction, but he was not a fake. He was moving in the wrong direction but moving with sincerity. When you move in the wrong direction with sincerity, sooner or later your sincerity will bring you to the right direction.

The story does not say anything else, but one thing is certain: this man understands Junaid. How long can he remain away from Junaid? He will have to go to the Master. And he understands his problem -- how long can he go on pretending by arranging simplicity around him? One day or other he will get out of it, and he will start looking for the right key. The right key is the fourth way.

The fourth way means content not affecting consciousness; consciousness not affecting content. The world is there, I am here. There is no bridge. There is no meeting. This is the path of Sufism, the path of Zen, the path of all essential religions.



OSHO - Sufis, the People of the Path Volume 2 Chapter 11

<![if !supportLineBreakNewLine]>
<![endif]>

MORE?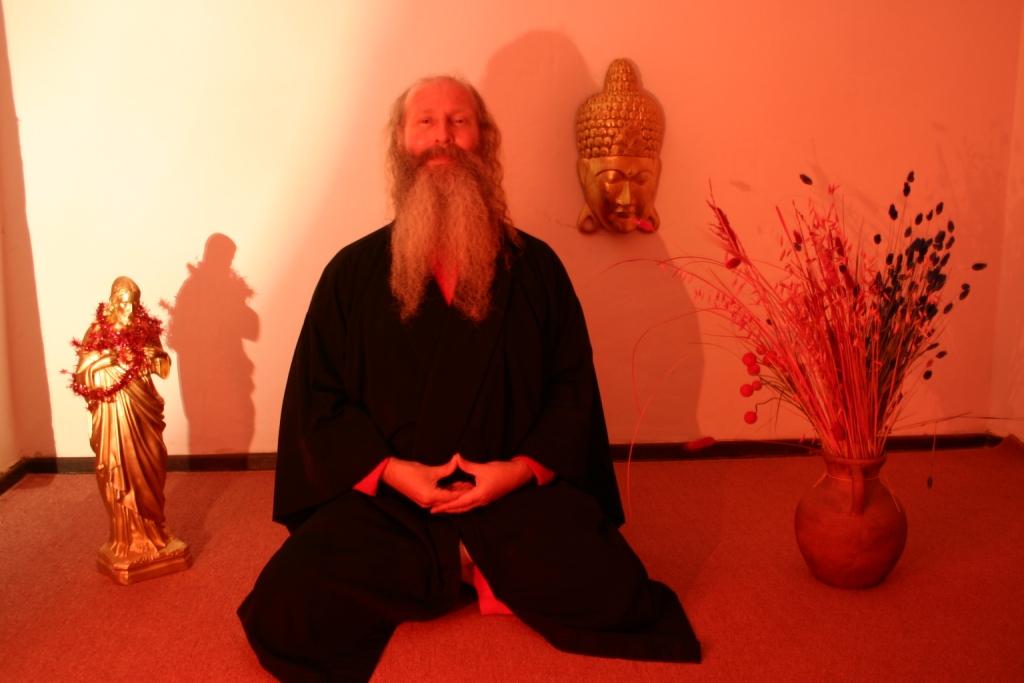 SATCHIDANAND IN THE MEDITATION ROOM OF THE ENERGY ENHANCEMENT CENTER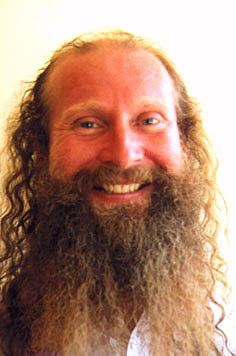 ---
We welcome your input and appreciate your support. We thank you for your time and look forward to providing you with the Energy Enhancement tools to speed up your evolution. Meditate a little everyday...and dissolve all doubt in the fire of your eternal flame.

Love and light
Energy Enhancement Team
email sol@energyenhancement.org for details