ANNA'S ENERGY ENHANCEMENT COURSE STUDENT REPORT - JAN 22ND TO FEBRUARY 25TH 2011- COMPLETE
PSYCHIC POWERS, PSYCHIC VISION, SIDDHIS, AND INCREDIBLE SPIRITUAL EXPERIENCES WITH THE TRIANGLE OF CHAKRAS IN THE HEAD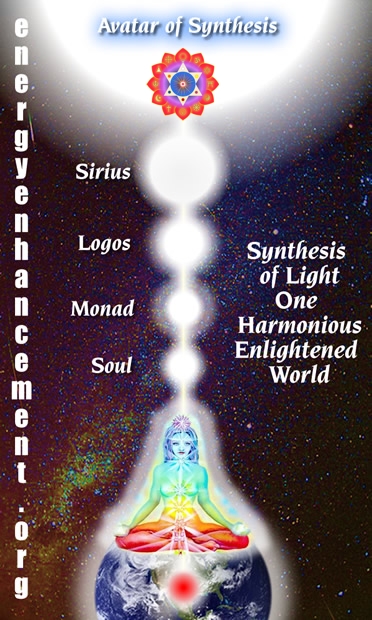 "A few days ago Satchidanand was glowing such that Anna could not look at him.

She said she needed sunglasses.

She had to leave the presence.

The growing pains produced by the spiritual radiation were intense.

"Swami Satchidanand is Radiator of Spiritual Tension,

a Walking Point of Crisis"

- This is The Buddhafield of Satchidanand

Due to the effects of the Radiation she took a day out and went to sleep.

In the dream she knew she was dreaming.

In the dream she was asleep. and she knew she was asleep in the dream.

And she was watching what was going on in the second dream - three levels.

She saw Devi cleaning the floor, and Devi was not happy with the result. Some floorboards were white but some were dark.

Eventually Devi gave up and left a crystal on a bed of salt with a cloth over the top.

Anna examined the crystal from the second level.

And then a cat came in with three kittens.

Apparently Satchidanand was there because he said, "She is feeding, shoo her out!!" so she did. And we think this refers to the three energy blockage snakes in the cave of snakes Anna found in the sacrum during the first week with us. Blockages out!!

And then onto the fourth level of dream, a pink room where Satchidanand was cleaning a mirror of its greasy marks because the mind needs to reflect that which is to be truly true. Greasy spots reflect a lie, an untruth, the symptoms of energy blockages"

"There she removed five inner children sub-personalities and a mazy unclarity in the limpid clarity required of a clean mental aura.

As she cleared it she was allowed to ascend to Sirius and in the temple there entered into the sacred flame. She found herself entering naked into a golden room with golden filigrees on the door. Eight naked men followed her in. With her in the center they lay on the floor feet towards her, heads pointing away in a circle around her. There they turned into golden skeletons and Anna ascended up the Antahkarana spinning clockwise.

There was an Angel who noted her name in the book and allowed her to continue her ascent in to the Avatar of Synthesis - SYMBOLISING THAT NOW, AFTER PURIFICATION, SHE CAN BE A PART OF THAT HIGH COMMUNITY. There she noticed many clones of Master Satchidanand with his glasses who is the hands of the Avatar of Synthesis on this planet"

"There she also received the vision of herself on a Long Superhighway. There are many souls in the cars speeding along there. She knows it is a long road. But she also knows that Energy Enhancement is the Fastest Path!!

"After her meditation on the superhighway Anna continued her Energy Enhancement Initiations with The Spiritual Aura of Energy Enhancement Level 2 Initiation 5. As she went out into the infinite spiritual Aura she was taken upwards exactly as in the previous Initiation in the mental Aura. She was taken Higher. As she ascended again the Angel checked her name off in the book allowing her to enter into the great community of Souls at the Avatar of Synthesis.

She found herself in front of Satchidanand who was sitting on a throne, radiating white light. She felt herself like a three years old child taken by Satchidanand and standing at his side, enfolded in his arms and in his love. She felt him touching her back and head and tears came down from her eyes.

From the crowd of great souls around her came the cry, "Give her the present!"

And Satchidanand gave her a triangular mechanism created out of pure mental matter looking like light or ether. She was told it was to integrate the triangle of Chakras in the head, forming a

n integrated Unit out of the three chakras of the head.

The functioning triangle of Sahasrara Ray One of Purpose and Will connected with the light of the Central Spiritual Sun above the head of Intuition, Alta Major Center at the occipital base of the Skull Ray Two of Love connected with the energies beaming out of the left eye, and Ajna Brow Chakra Ray Three of the Intellect connected with the energies beaming out of the right eye and the connections between them - ALL POWERED BY THE VAST ENERGIES OF THE BASE CHAKRA CONNECTED WITH THE INFINITE ENERGIES OF KUNDALINI CHAKRA.

Putting in the integrative triangle was a blast. Satchidanand said, "You need to get used to it"

The purpose of this triangle is to Radiate the Light of the higher chakras and so influence and evolve her own students.. I suppose they will have to get sunglasses also!! LOL!!

"

ANNA'S ENERGY ENHANCEMENT COURSE STUDENT REPORT - JAN 22ND TO FEBRUARY 25TH 2011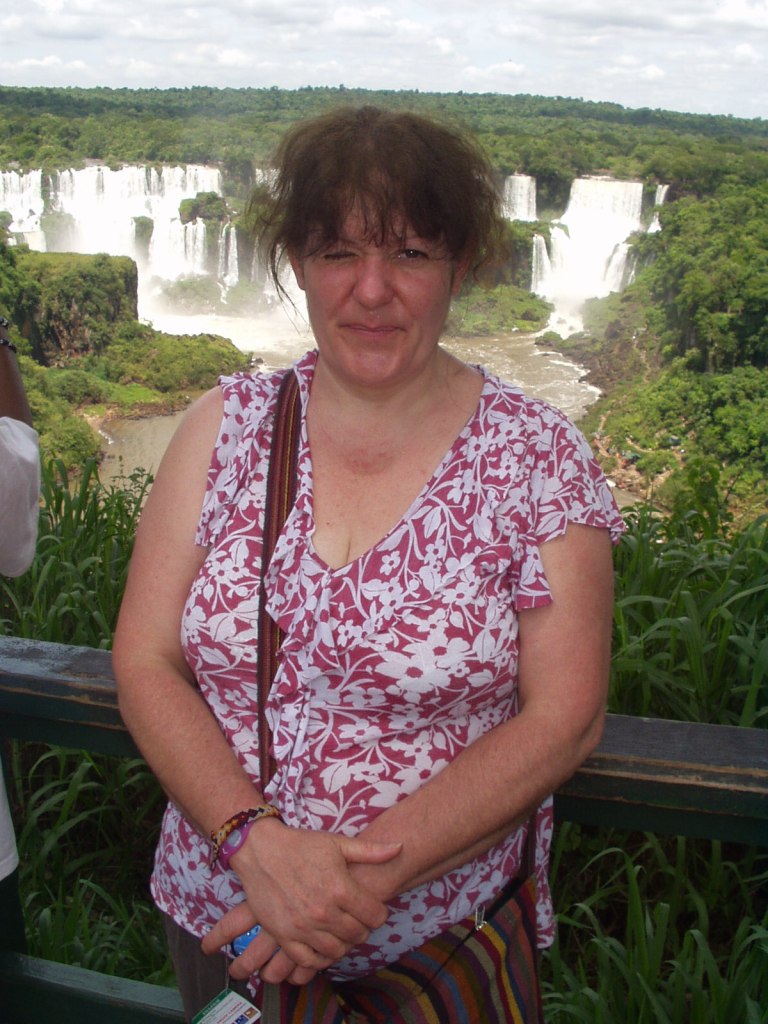 Anna Visiting Iguassu Falls January 2011
Anna's Energy Enhancement Course Report 22nd February 2011
I never realized the power of blockages until a couple of weeks prior to coming on this course. As my departure date came closer the blockages began to show themselves in greater intensity. They showed themselves in every aspect of my relationships with all around me. They invaded my thoughts, my emotions and my actions. Creating statements not only in my head but also voiced statements which I knew were not really what I deeply felt about me and the reasons why the course was important to me. I wanted to be rid of these blockages they were holding me back from my Path. They were preventing further advancement, they wanted to hold me were I was, the blockages were happy with their life in me. I knew that I needed to travel away from my own reality to have undisturbed time, devoted time, with out distraction to be able to work on these deep seated blockages. As soon as I got on the airplane the blockages fell silent, they tried to hide even deeper inside of me hoping that they would not be discovered.

When the work began, the blockages would try to distract me in every way possible. Creating illusions in my mind and procrastination, I'll do it later, I don't need to do this now, I'll read, dream, sleep anything but settle down to do the meditation required to deal with a particular aspect of the blockages. Slowly the work reached into the deeper levels of my subconscious and I could look at the different effects that particular blockages had upon how I responded to certain situations, repeated patterns of behavior that I had been trying to break using other spiritual methods I knew.

Deeper and deeper I travel into my subconscious and the benefits I received back became deeper and deeper. I recover my inner sense of joy and happiness which I had not felt for a while. Life can beat you down every now and again and I had few tools to be able to restore my inner joy and inner happiness. My internal smile returned.

As the Initiations progressed so did my internal peace. As I was reaching the end of Initiation 3, which took a lot of time, dedication and bloody mindedness I received several amazing gifts from Spirit, from the Divine Love that we all crave for. I had three distinct experiences.

The first one was of a downloading nature; I had gone to lie down after a particularly challenging meditation, I had placed my newly acquired large quartz crystal on my heart chakra. I realized that time had passed but not how long and when I came to I found it difficult to move my arms and legs, my body was so heavy, my palm chakras were shining so brightly, I felt as if crystals had been implanted, energy flowed down my forearms, down my legs. I had been out for just over an hour. I felt as if I had been floating, somewhere else, not completely sure of where or what had been happening, but I felt so good, so blessed, so loved. It took me a few hours to fully integrate back into my physical body.

The next gift happened the shortly after. I got up but was having great difficulty in waking up, my mind just wanted to go back to sleep. I forced myself to attend breakfast and after it was decided that I should go back to sleep for a while. I fell into a deep sleep for 3 hours and awoke remembering in full detail the contents of the most amazing dream I have ever experienced. I was dreaming in three different realities. I knew I was asleep in the physical sense; I was also asleep in my dream and also walking about. I knew in my dream that I was asleep in both realities. At some point during my physical sleep I turned onto my back, all that happened next was whilst I was asleep.

I began to realize that my occipital was hurting; hurting like it had never hurt before. I felt a loving hand gently stroke the right side of my face, tears rolled down my face in both my dream and in reality. Tears created by the loving compassionate touch that I received. I only saw the hand. I had blazing white light fill my mind and time had no meaning. This happened several times during the dream sequence. I knew I was asleep in the physical world and I knew I was asleep in my dream world.

I moved from the room that I was asleep in, in my dream world, to a space that was occupied by Satchi and Devi. They were cleaning, Devi on her hands and knees cleaning the floor around where I sat on a reclining chair. In through the French window to my left I saw a black Mother cat come into the room followed by three little fuzzy black balls, her kittens. I said to Satchi the cats have got in. In a very loving voice Satchi says to me ´She is feeding; make sure you get her out´. It was as if the cat was just looking for somewhere safe to feed her kittens. I got up from the chair and walked down a corridor and shushed the cats out, Satchi said you might wanted to have a look in this room and I entered a totally baby pink room, the floor, ceiling and walls baby pink in color. The only thing in the room was a large mirror which Satchi had been cleaning grease marks off of.

I then return to the room in which I am asleep in my dream and I find Devi cleaning the floor around me. She knew I was asleep. She is not happy with the way the floor had turned out and she is complaining about using too much liquid to clean the floor. It was as if the floor had been bleached in parts. I wake up in my dream and find that she has left a cloth, some salts and a large quartz crystal on the floor beside me. I pick up the crystal to investigate what she has left and return all in the same place as I found it.

Before returning to the physical world I became aware of the pain in both my palms and I turn to look at my right palm and find a clear quartz crystal has been placed into my palm chakra. I also have a pain in my left palm but not to the same intensity. Upon waking I realize that I have had my right hand in the receiving position, palm upwards by my head and my left hand in the releasing position, palm downwards facing towards my feet.

At some point in my dream I did think Satchi what have you done to me and could you turn down the intensity please but I also know that you only receive what you can cope with. I woke up feeling refreshed, amazed and a little bit in awe of what I had just experienced. The number three had already been present in my mediations and I immediately understood that the cat and her kittens were blockages trying to return. I also understood that Satchi and Devi had both been working hard to help me clean my body, soul and chakras.

My third out of this world experience happened towards the end of completing Initiation Four of Level Two. Just before the meditation came to an end I was propelled upwards, higher than I have ever been before. It was as if my Antahkarana had become a space ship, higher and higher I went. I was taken to an outcrop, a landing platform with mountains all around.

In the centre of the circular disc was a lit candle. With out hesitation I walked straight in to the burning candle. As soon as I did this the candle changed into a golden circular chamber with beautiful lattice grills all around. A door opened and people began to walk in to the chamber. I thought who are they? But the image quickly changed and they lay down all around me in an eight pointed shape with their feet towards me. They had turned into golden skeletons. I was raised higher, spinning, turning in a clockwise direction with rainbow light showering down upon me.

Satchi advised me to return to this place to ask where I had gone to, what was the name of this place? What was the reason I was taken there? What was the next step in my path? When I returned the next day I was shown several different levels as I was taken higher and higher. At one stage I was shown an Angel looking in a book, I had the impression that she was checking to see if my name was there.

As I arrived at the next level I began to see Satchi look-alikes, several men with long white beards and wearing glasses. I had been asking my questions and the images changed to a long road, a highway spreading out before me. As I began to travel along the highway, cars came and went in both directions. Sitting on the highway barriers, on both sides of the highway, I saw people. The souls of people also traveling the path or people waiting to helped along their soul path?

I have had many other experiences whilst here, feelings of great gratitude and forgiveness towards family members, towards friends both past and present, towards my self in this present life and towards myself in past lives. I have felt things make sense, a sort of order restored within, a newly found strength of balance. New tools to help me deal with what life can throw at me. I feel that I am able to love myself more than before. I have felt supported, physically, emotionally and spiritually by Satchi and Devi. I have felt their compassion and the compassion of the Divine Universal love for all.
ANNA - 22ND FEBRUARY 2011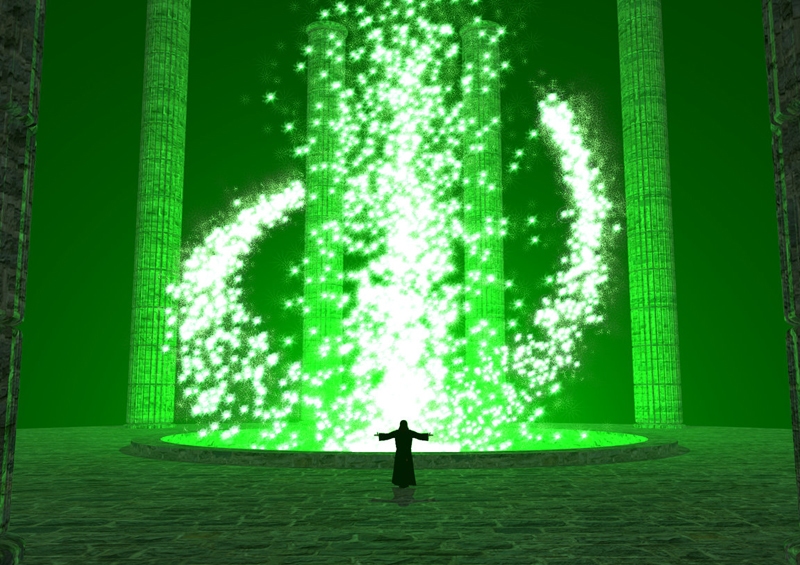 Satchidanand's Energy Enhancement Course Report on Anna, Updated 25th February 2011 - Including a few of the Teachings and Experiences received by Anna on the Course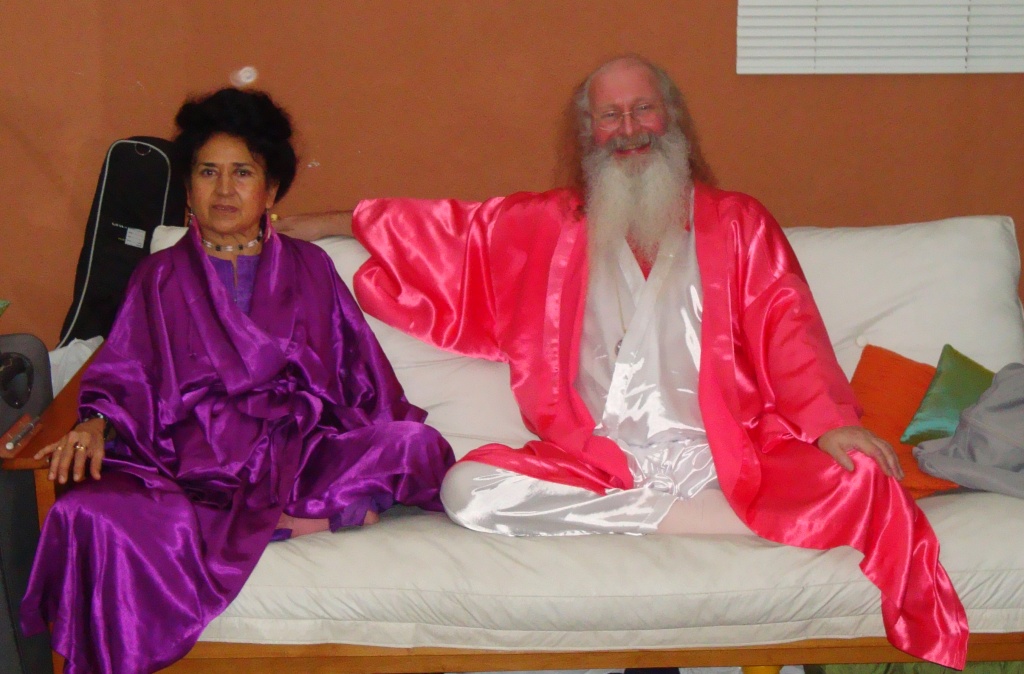 Anna came to Iguassu for a One Month Two Level Energy Enhancement Course. She is the Loving wife of one of our previous students and mother of two strapping Irish sons. She has been involved in Shaman training and now teaches how to make shamanic drums in workshops worldwide.

We all have psychic powers. Normally they have so little energy powering them that they do not work properly - As we "Powered UP!" all of the psychic powers in Energy Enhancement Level One - Anna started to "see" (Psychic Vision is always one of the first "Siddhis" to arrive in Energy Enhancement) She had the experience of Blockages above the head in the chakras above the head which she "Saw" as the inability to create the antahkarana higher than the Logos chakra, preventing her ascent of the Antahkarana.

In association of the information on the Omphallos Stone (See the Energy Enhancement Book, "Super Energy and Sacred Symbols") - captured in its "Argenon" or "Snake basket" from Delphi and the dark, "Pythonesses" the divinatory priestesses of the Delphi Cult which covered the whole Mediterranean and through Plutarch, the then head of the order, became one of the state religions of Rome through Augustus Caesar in his meeting with them in Capri. She investigated the, "Cave of the Snakes" which she found in the spine in the Sacral Region and worked on three Viper Snake energy blockages which she found there - from past lifetimes in these organisations.

As we move on into Energy Enhancement Level Two, - The Elimination of Energy Blockages - all these blockages we have seen will have to go!!

Anna has been talking of looking and feeling much better now, so I suppose we will have to have the, "After" picture to follow the, "Before" one above.

As Anna was working on the Energy Blockages above the head using the Seven Step Process of level 2 she found incredible energy intensity as she grounded and sent up Energy Blockages implanted into her Antahkarana many lifetimes ago.

She said, "but you did not tell me about the intensity of the Energy before I came" and this is what I wrote to her husband by email..

Anna is Working on the Fourth Level and above of the Seven step process.

She said, "You didn't tell me it would be this intense!"

I say that its like this the very first time. Growing pains. It will not be like that again.

All we are doing is increasing our abilities to handle the highest flux densities of energy.

The end of the process is that we become Ascended Masters.

To do this we have to study with someone at a higher level.

Its all very well working on the things we can do easily.

But in order to progress, we need to work on the things at a higher level.

More on the edge.

In chess, "we can only improve by playing a better opponent". (From The Guy Ritchie Movie, "Revolver", First Cut, where the whole movie is about removing all the sub personalities of the Ego)

Its what Castaneda calls, "The Perfect Enemy"

Long may it continue from that place of, "No Fear"

Anna has removed blockages from above the head, below the base and is now working on the blockages within the body. Base Chakra, Money, sex, security, fear, Base Chakra energy connections with other people.

As she says, "The Three F's Fear, Food and Fucking". And as she was working on these areas she was getting the past life experiences where these blockages were formed.

Energy Enhancement works on the, "Need to Know" basis. Most of the stuff we do not need to know, and this stuff just gets grounded. But sometimes there is something which our Soul wants us to know. These are the visions which are shown to us all the way through the Energy Enhancement Course.

And in Energy Enhancement it is the Soul who is in charge of the Course. Not Me. Not the Anna personality, but that Soul infused Personality who is in the process of throwing out all the other Dark Sub-Personalities, connected to the dark side, infused with trauma caused negative Karmic mass. This process is just that symbolised by the Bhagavad Gita where Arjuna represents the Pandava White Angels inside a human being and The Kaurava family represents the Dark Angels within a human being. The war between the two of them represents the process of purification of the Energy Enhancement course where our student will ground and heal all the Energy Blockages before absorbing them back into the Soul where they all become ONE! There can only be ONE!!

THIS BATTLE CAN ONLY BE WON WITH THE HELP OF KRISHNA WHO SYMBOLISES THE HIGHER SELF, THE SOUL, THE MONAD AND HIGHER!!

As she was working on some of the childish sub personalities created in every family where there is competition and jealousy for the love and attention of the parents from every sibling, she had tremendous intensity of energy in the Visshuddhi throat chakra moving down into the Heart chakra particularly in the Mental Aura of the heart Chakra.

"The energy was so intense", she said, "But I was in that space of No-Mind and it was not me doing the work. Everything was ready for this great operation and It was being Done for me and as I sat for an Hour!! (I have never ever been able to sit for anything like that length of time before) so the whole mass of deep dark energy blockages were cleared out of the region. The result was that someone, Shiva, Lakshmi, Krishna, opened up all the minor chakras in my body, shining in my hand chakras and brow chakra and I felt all the meridians flowing with the light. Wow!!

After that I had a go at the triangle of Chakras within the head. The functioning triangle of Sahasrara Ray One of Purpose and Will connected with the light of the Central Spiritual Sun above the head of Intuition, Alta Major Center at the occipital base of the Skull Ray Two of Love connected with the energies beaming out of the left eye, and Ajna Brow Chakra Ray Three of the Intellect connected with the energies beaming out of the right eye and the connections between them.

Removing the Energy Blockages in this region caused me the next day to be blinded by the light emanating from the psychic body of Satchidanand during our regular daily talks. Every day I see his Aura glowing bright white, but today it was so brilliant I could barely watch him. I suppose I will have to wear sun glasses!!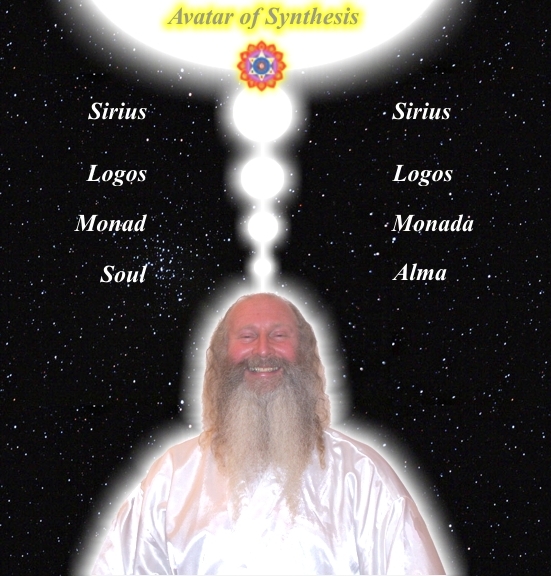 I told him that it was only the preparation of previous courses on the Shamanka Shamanic path which had given me enough purity and strength to continue the Energy Enhancement Process. He told me that great masters will not meet with normal people as the radiant energy of the master will be too much for the normal student and will, "Blow them out". The Radiant Light, The Buddhafield of Masters will, "cast out" the energy blockages of the student. Usually the Energy Blockages will talk to the students to Go from the Ashram before that can happen by creating bad thoughts and resentment over anything to do with the Master or the Ashram. Thus they are, "Blown Out". Great Masters will only meet with their disciples who have proven able to take the energies..
Before I came on the Energy Enhancement Course. For two weeks before it I was in the state of incredible fear. All my blockages were afraid, jumping up and down and trying to get me not to come. I was in an incredible state just before I had to get on the plane but I knew what was going on. I knew I had to defeat these energy blockages and now I am here I would never not have come. The course has just blown me away!!
Thus Satchidanand says, "You have been looking all over the World to find One Master who is Genuine. Me, I've been looking all my life for a genuine Student" We need to know that we are on the path of increasing that studentness inside of us. For this, normally we need some previous spiritual path before meeting a genuine Master. Only a genuine student can become enlightened.
Osho had a student in Germany who wrote to everyone to say that he was Enlightened. Osho knew he was not and so asked him to come to meet him again. When he came he said, "I don't know what happened. When I was in Germany I was Enlightened. But now I am here suddenly it has gone from me and I am back in the same unenlightened state." But then he want back to Germany and again he was writing everyone to say he was enlightened again.
There are many people alive in the world like Hitler and Stalin who are the cause of all the problems in the World.
There are many Charlatans in the World. Milarepa visited one before he found his real Master and became Enlightened. Milarepa became one of the greatest saints in Tibet and the thousand songs of Milarepa are still sung in Tibet. But before he went on the Path of Light, Milarepa practised to become a Black Magician so he had some previous spiritual training. He came to a monastery on the banks of one of the deepest and coldest lakes in the Himalayas. The Master there said, "Just chant my name and you will be able to do anything!!"
One of the defining traits of a Student is faith. People who are cynical would say naivety. Whatever we call it, this trait is necessary. To believe that one person in the World has ever become enlightened requires a big leap of Faith whether that person is Jesus Christ, Buddha or Krishna.
So when Milarepa came out out of his interview with the Master all the cynical non students decided to have some fun. They said, "At the top of the mountain is a 1000 meter cliff. Surely by chanting the Masters name you can jump off the top without any problems!" And Milarepa was so stupid he said, "yes!"
And the students followed him up the mountain to the top of the cliff every moment expecting him to chicken out. But Milarepa sat at the top in the Lotus. And chanting the Masters name he flung himself from the top!!
The students were horrified. They ran to the bottom expecting to see his broken body on the rocks. But he was there!! Sitting in the Lotus posture chanting the Master's name.
So they said, "Now walk across the waters of the Lake" and chanting the Masters name, Milarepa walked on the Waters of the deepest coldest lake in the whole of Tibet.
The Master was looking out of his window and saw this. He asked his closest disciple what was going on and the Disciple told him that he was chanting the Masters name and thus was able to do anything.
The Master was really proud, "I am so powerful" he thought.
So next morning at 4am he went out to the lake and chanting his own name went out onto the lake, fell in and drowned!!
They were all searching for the Master. Where was he?
But Milarepa just shrugged and went off looking for his genuine Master, found him and became Enlightened.
Just because you have psychic powers does not mean that you are enlightened. Milarepa developed his on a dark path of Black magic.
Everyone on the energy enhancement course develops psychic powers in order to remove energy blockages in yourself, and in others..
The test of Illumination is the ability to stay with a Master without any problems as the Master and his Soul and his Monad will always try to bring the Student's Energy Blockages to the attention of the Student so that he can work on them and remove them.
WRITTEN 16TH FEBRUARY 2011 - ONLY NINE DAYS LEFT TO GO!!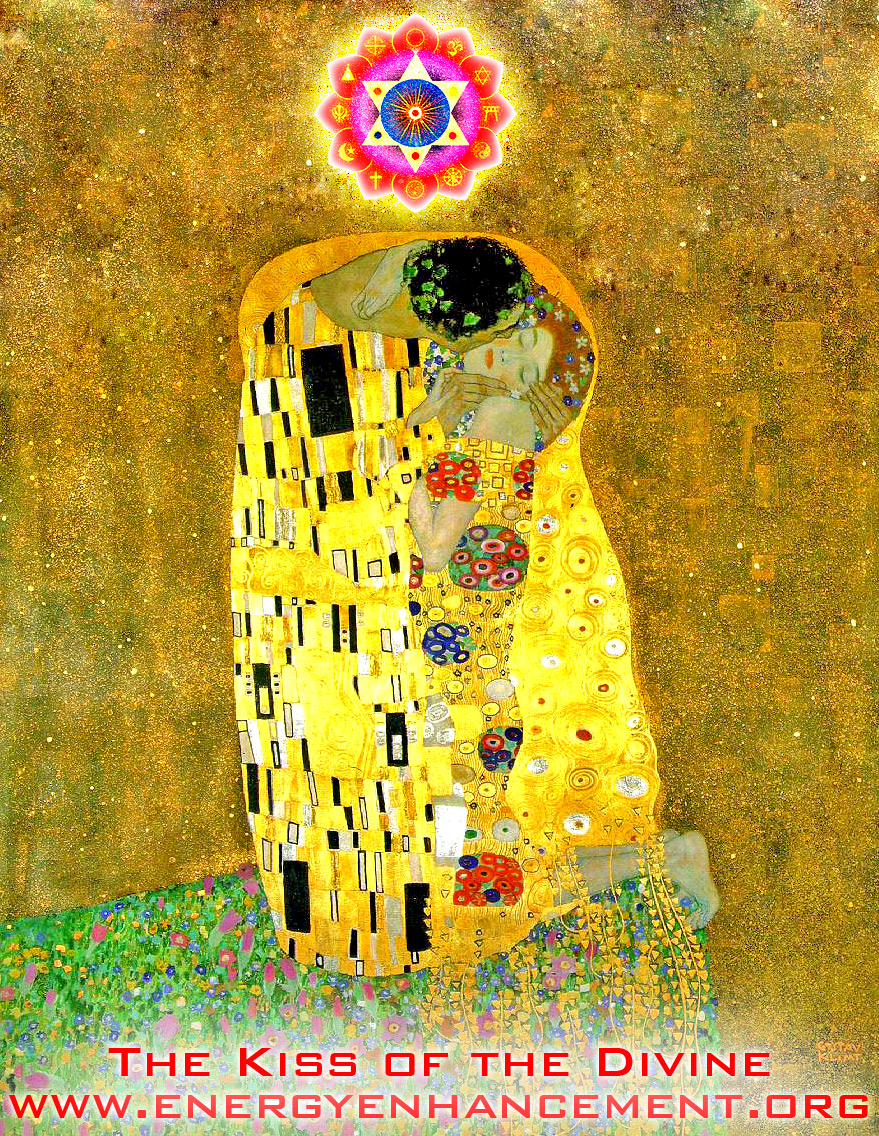 Hi,

Anna is very happy!!

A few days ago I was glowing such that she could not look at me.

She said she needed sunglasses.
She had to leave the presence.

The growing pains produced by the spiritual radiation were intense.
"
Swami Satchidanand is Radiator of Spiritual Tension,
a Walking Point of Crisis"
- This is The Buddhafield of Satchidanand


Due to the effects of the Radiation she took a day out and went to sleep.

In the dream she knew she was dreaming.

In the dream she was asleep. and she knew she was asleep in the dream.

And she was watching what was going on in the second dream - three levels.

She saw Devi cleaning the floor, and Devi was not happy with the result. Some floorboards were white but some were dark.

Eventually Devi gave up and left a crystal on a bed of salt with a cloth over the top.

Anna examined the crystal from the second level.

And then a cat came in with three kittens.

Apparently Satchidanand was there because he said, "She is feeding, shoo her out!!" so she did. And we think this refers to the three energy blockage snakes in the cave of snakes Anna found in the sacrum during the first week with us. Blockages out!!

And then onto the fourth level of dream, a pink room where Satchidanand was cleaning a mirror of its greasy marks because the mind needs to reflect that which is to be truly true. Greasy spots reflect a lie, an untruth, the symptoms of energy blockages. And so on.

Anna can tell you the rest.

But Anna is very happy with the result of her efforts in meditation, cleaning all the chakras of the antahkarana very carefully every day.

Because spiritual experiences have to be earned.

A lot of very good work has been done.

Anna is happy and energised.

We read her palm and very good future it is too.

More work needs to be done and Anna is thinking of a regular Energy Enhancement session every day at home.

Good!!

We also are happy at keeping it all together!!

Lots of Love and Light,

Masters Satchidanand and Devi Dhyani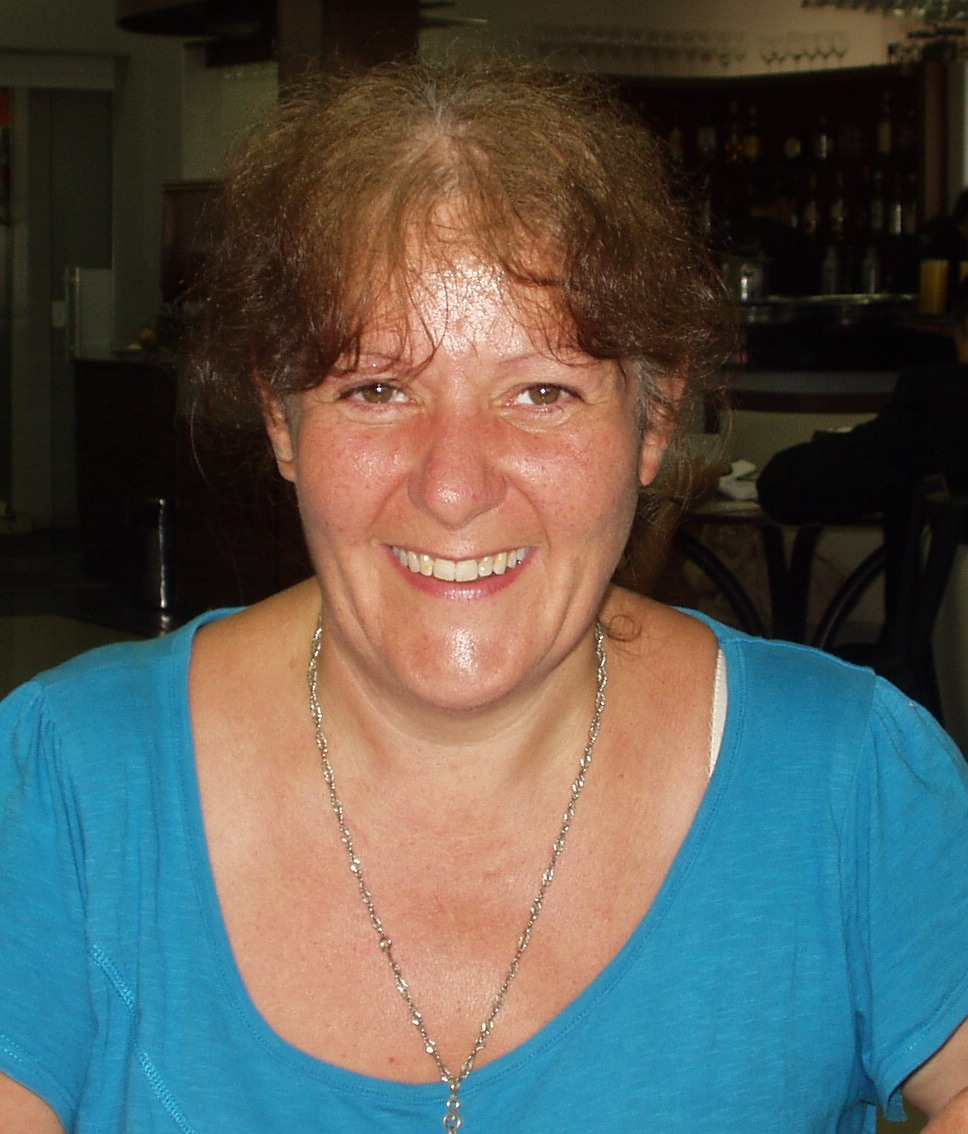 Anna - After the Energy Enhancement Meditation Course 25th February 2011
Written 22nd February 2011
Well, since her dream Anna has been working on the Four Auras - Initiation Five of Level Two of Energy Enhancement - including the Physical Aura and the DNA.
As she was working on the Physical Aura she had the experience of seeing a spear point lodged in her shoulder, in the middle of the Clavicle right side. She saw that it was there from past lives but was also having its effects in this lifetime having severe pain there, worked on it for many years with acupuncture which although it drained the pain, did not fully remove the cause. In this meditation the spear point was handed to her, she grounded it and sent it up and then sewed the damage in the clavicle with golden thread.
The emotional aura was tough too, so much so that even with the air conditioning on, she was sweating with the effort and the intensity needed for clearing it. She felt the weight on her shoulders felt all of her life, from supporting those around her, disappearing.
And on to the mental aura. There she removed five inner children sub-personalities and a mazy unclarity in the limpid clarity required of a clean mental aura.
As she cleared it she was allowed to ascend to Sirius and in the temple there entered into the sacred flame. She found herself entering naked into a golden room with golden filigrees on the door. Eight naked men followed her in. With her in the center they lay on the floor feet towards her, heads pointing away in a circle around her. There they turned into golden skeletons and Anna ascended up the Antahkarana spinning clockwise.
There was an Angel who noted her name in the book and allowed her to continue her ascent in to the Avatar of Synthesis - SYMBOLISING THAT NOW, AFTER PURIFICATION, SHE CAN BE A PART OF THAT HIGH COMMUNITY. There she noticed many clones of Master Satchidanand with his glasses who is the hands of the Avatar of Synthesis on this planet.
Each organisation tests its aspirants to see if they are high enough to join them. Those who do not pass the test are rejected. Then they grow within the organisation.
There she also received the vision of herself on a Long Superhighway. There are many souls in the cars speeding along there. She knows it is a long road. But she also knows that Energy Enhancement is the Fastest Path!!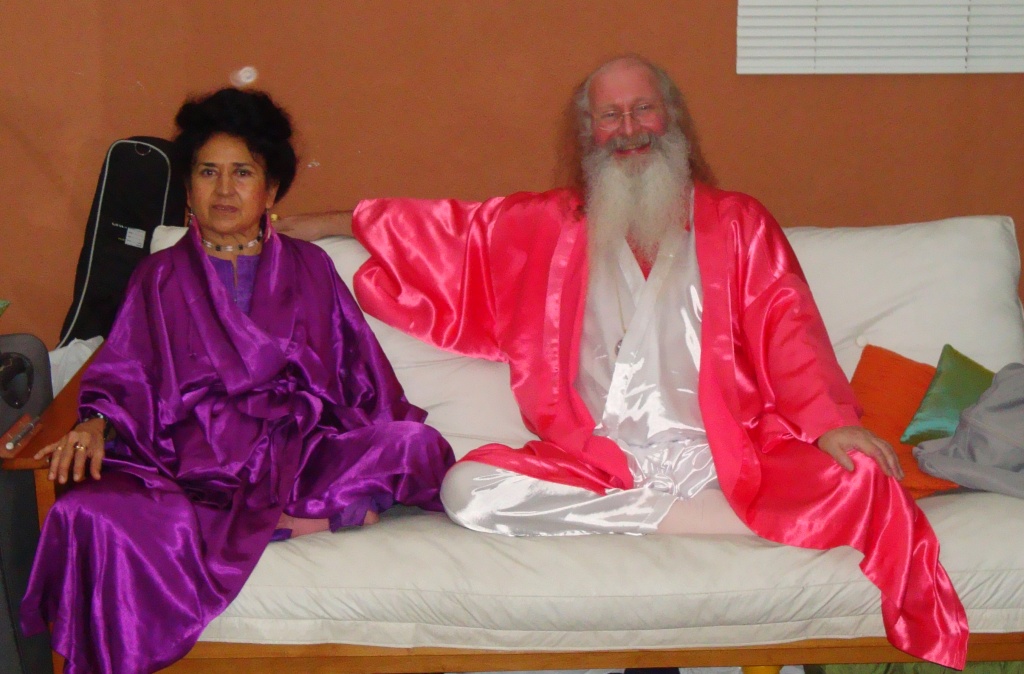 After her meditation on the superhighway Anna continued her Energy Enhancement Initiations with The Spiritual Aura of Energy Enhancement Level 2 Initiation 5. As she went out into the infinite spiritual Aura she was taken upwards exactly as in the previous Initiation in the mental Aura. She was taken Higher. As she ascended again the Angel checked her name off in the book allowing her to enter into the great community of Souls at the Avatar of Synthesis.

She found herself in front of Satchidanand who was sitting on a throne, radiating white light. She felt herself like a three years old child taken by Satchidanand and standing at his side, enfolded in his arms and in his love. She felt him touching her back and head and tears came down from her eyes.

From the crowd of great souls around her came the cry, "Give her the present!"

And Satchidanand gave her a triangular mechanism created out of pure mental matter looking like light or ether. She was told it was to integrate the triangle of Chakras in the head, forming a

n integrated Unit out of the three chakras of the head.

The functioning triangle of Sahasrara Ray One of Purpose and Will connected with the light of the Central Spiritual Sun above the head of Intuition, Alta Major Center at the occipital base of the Skull Ray Two of Love connected with the energies beaming out of the left eye, and Ajna Brow Chakra Ray Three of the Intellect connected with the energies beaming out of the right eye and the connections between them - ALL POWERED BY THE VAST ENERGIES OF THE BASE CHAKRA CONNECTED WITH THE INFINITE ENERGIES OF KUNDALINI CHAKRA.

Putting in the integrative triangle was a blast. Satchidanand said, "You need to get used to it"

The purpose of this triangle is to Radiate the Light of the higher chakras and so influence and evolve her own students.. I suppose they will have to get sunglasses also!! LOL!!

Only two more days to go!!

Recapitulating the Years of the Life was the final initiation of Level Two of Energy Enhancement.

As Devi gave her a special Course on the Elimination of Energy Blockages including removing all negative energy from the conception point where she found that practising the Initiations again would remove even more of the selfish competitive star, the "Self Importance" of don Juan and Castaneda, The "Vanity" of Gurdjieff, and aid the "Creation of Impeccability", Anna could only report on the first few years of her life. The rest is homework.

However

she did mention the start of spotting the Inner Children Saboteurs of her life. To start with, these Inner Children Saboteurs tried to prevent the process through the technique employed by many different types of Energy Blockages called, "Procrastination"

Due to the fact that Anna's birthday is the 21st December she very rarely had a special birthday celebration as a child - it being so near to Christmas. The angry/sad Inner Child created at this point had tried to gain attention and vampirise the energies of all around her by creating Dramas, becoming a, "Drama Queen" at this date every year of her life up till now.

Anna saw this. And now she has used the Energy Enhancement techniques to drain the trauma-formed negative Karmic mass out of the Birthdays, out of the Birthday Inner child and to Integrate this troublesome Inner Child with Love, back into the Central Stem of the Soul, thus further integrating the mind.

Anna spotted more and more Inner Children and knew the task in front of her was steep to Integrate ALL the Inner Children created during this past lifetime.

To help the process of removing all, "Touchiness" which is the symptom of all inner children in her and your life, I recommended the use of the technique of the Petty Tyrant in order to reach the, "Impeccableness" of Illumination. Petty Tyrants show us our, "Self Importance" of the Selfish Competitive Ego.

To help with the process I read out the following story all the while saying that the path of don Juan came from a dark Sorceric path only recently cleaned out by don Juan himself and a lot of the teachings of the sorcerors way can take you down the path of darkness.

Even, "Impeccability" is not sufficient because, "Impeccability" can be used only with the energies of Intellect and Will as by Stalin, Hitler and Mao, whereas the true perfection of "Impeccability" can only come with the use of Intellect, Will AND Love!! as given by the Buddha and Jesus Christ.

However, the use of treating Petty Tyrants in your life to, "Stalk" yourself so as to find all points of, "Touchiness" of, "Self Importance" is a great technique. Use it!! Use it!!

So I read out the following excerpt so she could understand the technique... See Don Juan Carlos Castaneda and Petty Tyrants CLICK HERE!!

Use the Energy Enhancement techniques to drain the Self Important trauma-formed negative Karmic mass out of the Inner children to Integrate these troublesome Inner Children with Love, back into the Central Stem of the Soul, thus further integrating the mind.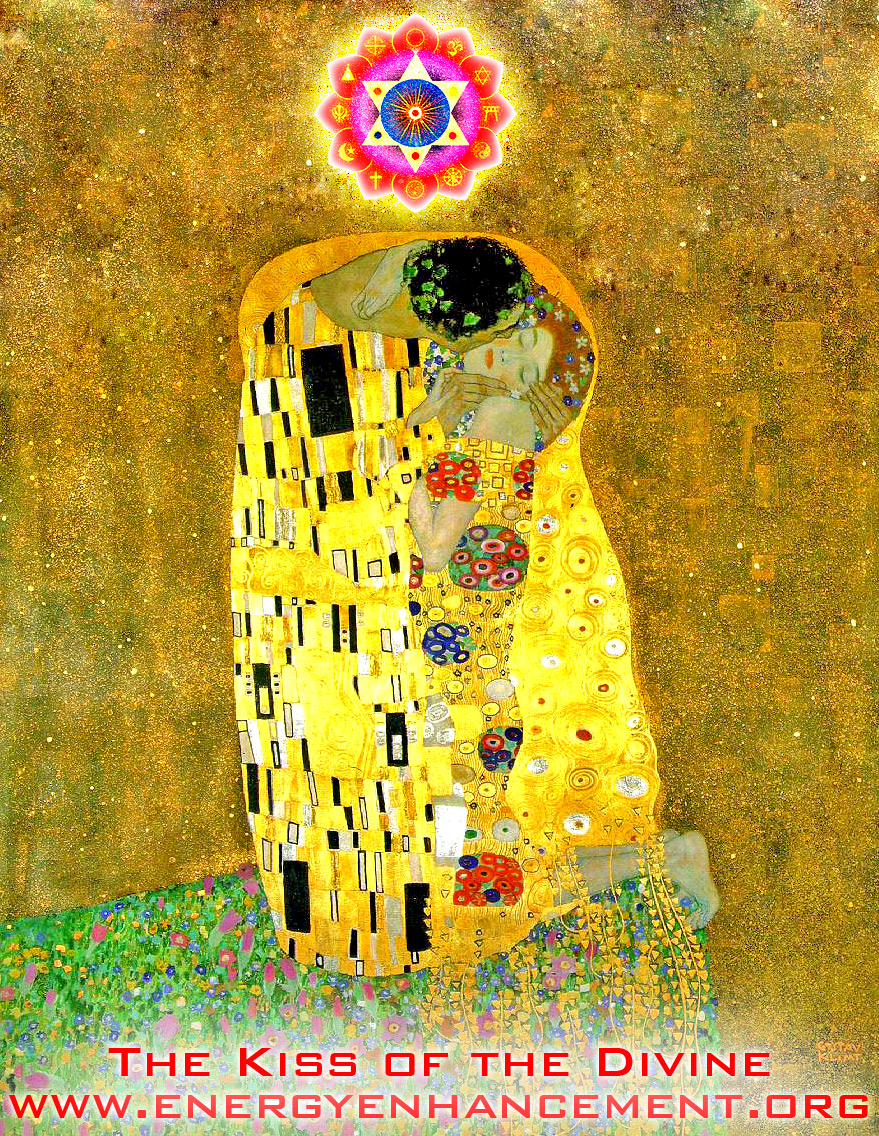 Better out than in!!

LEARN TO RECOGNIZE THE FALSE AS FALSE
-WITHOUT THAT, THERE CAN BE NO LASTING TRANSFORMATION
ENERGY ENHANCEMENT IS THE ONLY COURSE WHICH GIVES YOU THE TOOLS TO REMOVE THE FALSE TRAUMA - FORMED NEGATIVE KARMIC MASS PAIN BODY, AND ENERGY BLOCKAGES - FAST!!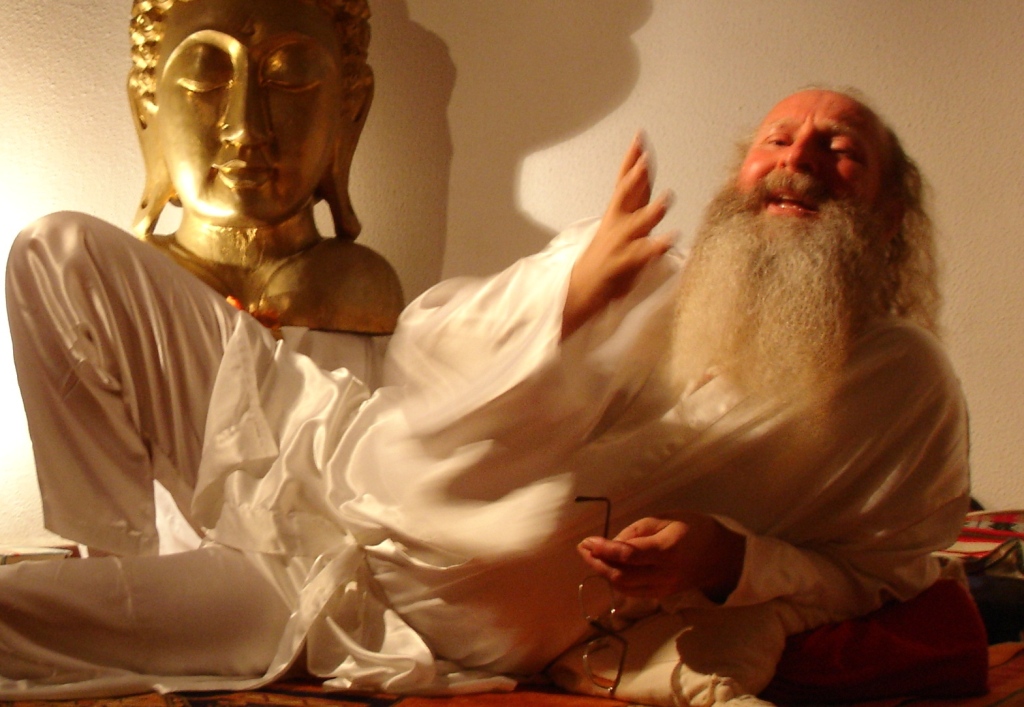 THERE ARE NO SHORT CUTS
DEEP EXPERIENCE COMES FROM THE BEST SOURCES ONLY
FROM THE GENUINE GURUS - THE REAL REMOVERS OF DARKNESS
DON'T BE A MISERLY CAMEL - GET THE PEARL OF ENERGY ENHANCEMENT NOW!!
COME ON A LIVE ENERGY ENHANCEMENT COURSE!!
AT THE
WORLD ENERGY CENTER SACRED TO THE INCAS SACRED TO THE GUARANI
IGUAZU FALLS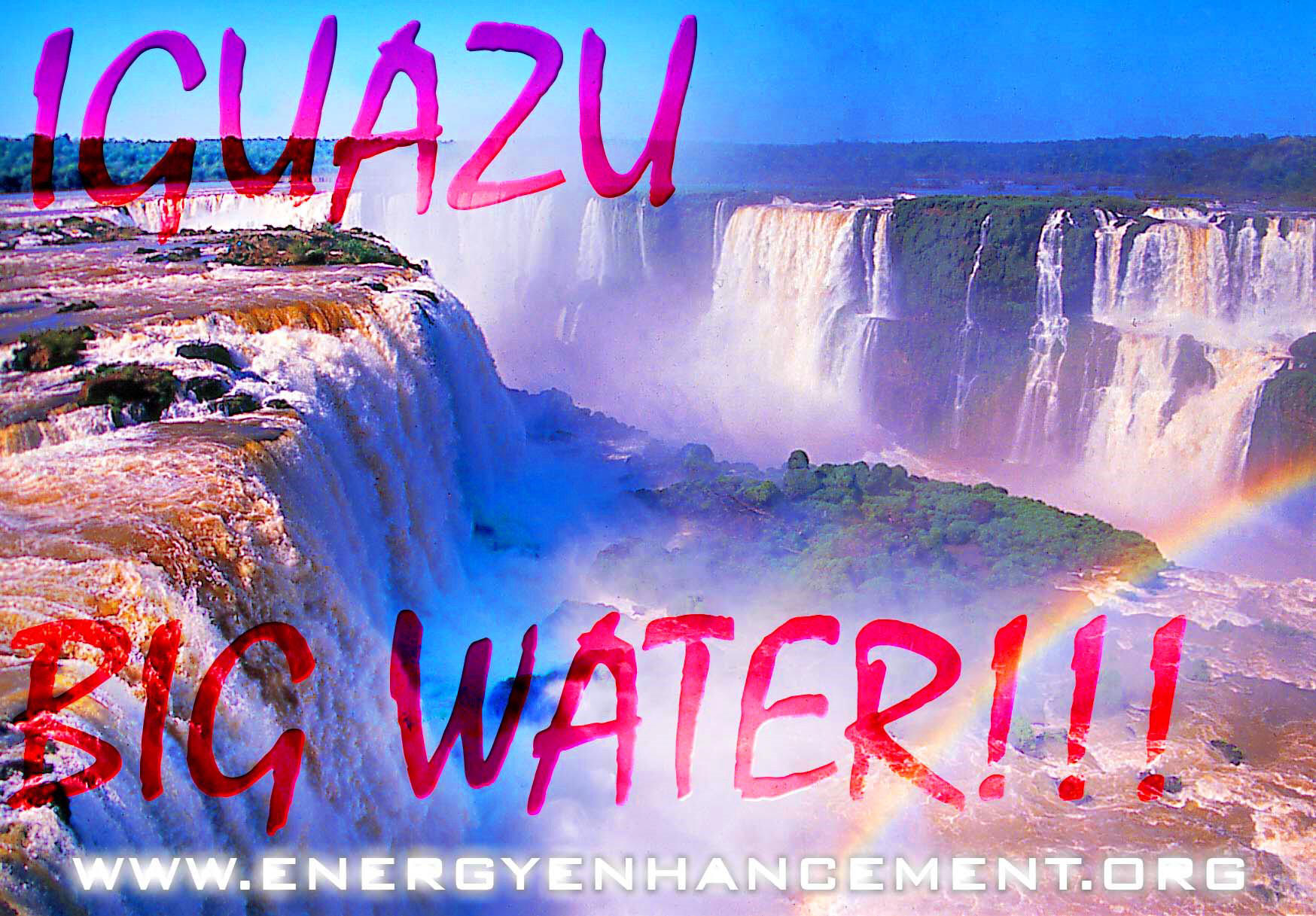 IGUAZU FALLS IS A WORLD ENERGY CENTER SACRED TO THE INCA AND THE GUARANI FOR THOUSANDS OF YEARS
email sol@energyenhancement.org for details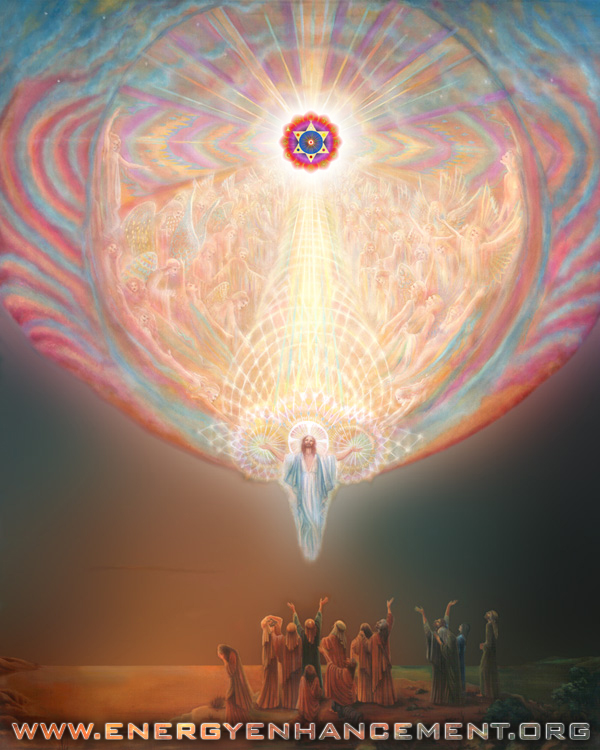 INITIATIONS ON THE PATH OF ENLIGHTENMENT TO BECOME A MERLIN, A JEDI, AN AVATAR AND RELATIONSHIPS
PREPARATION FOR THE INITIATION OF THE OPENING OF THE HEART AND THE THE INITIATION OF THE MASTERY OF RELATIONSHIPS AND THEN THE INITIATION OF SOUL FUSION - BECOME A JEDI, A MERLIN, AN AVATAR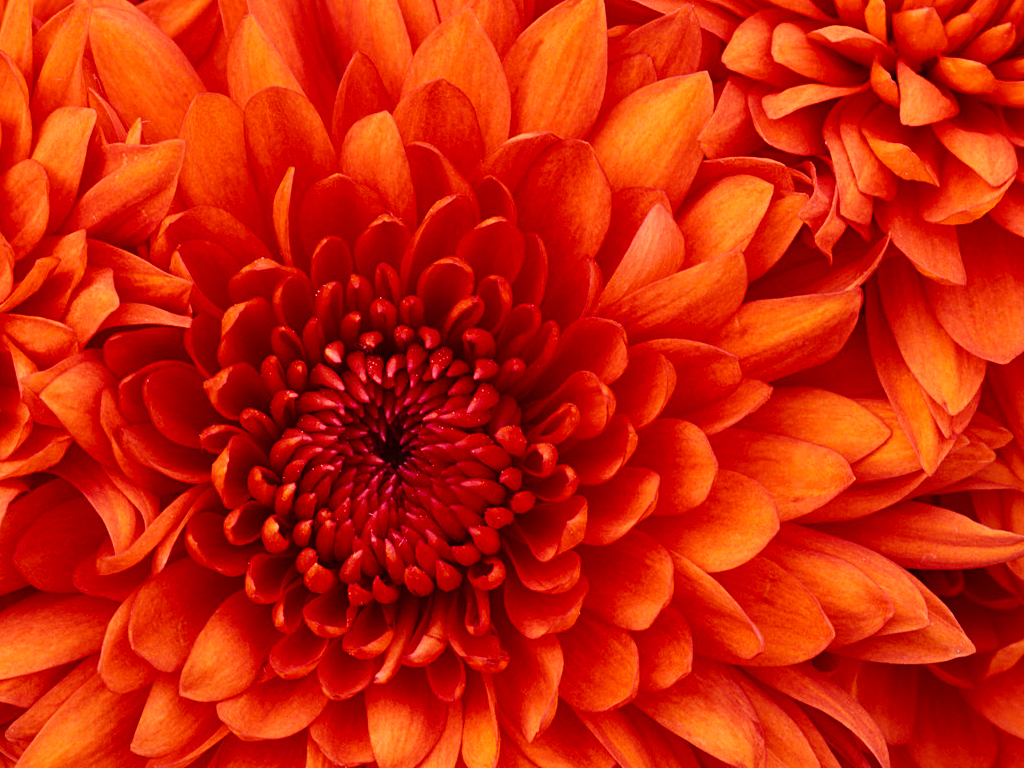 You are that Seed!!
You who have been born with the possibility of a soul need the the Energy Enhancement Techniques bringing water-wine, the light of Heaven and time in order to grow so that you too can grow sufficiently high to channel the Holy Spirit, the Energy of God.
Aham Bramasmi - I Am That
Tat Tvam Asi - You are that also
If a map is true then the results will be profound, the path will work. All Students of Energy Enhancement Speed Up their process, develop Psychic Vision, Remove their Blockages by themselves.
For thousands of years Enlightened Masters have existed. They exist in every age. And they all say, if you are really serious about Illumination, then you need to learn from one who has walked the path. One who knows by his experience the TRUE and not the false path.
Come and learn from Energy Enhancement..

"I feel that I have been given some secret knowledge, which was only given to the initiated, or hidden among a lot of unnecessary sub techniques in other disciplines."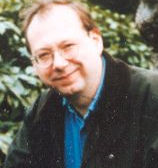 "One effect of Energy Enhancement is that I can no longer look at other disciplines like Ashtanga Yoga, Transcendental Meditation, NLP, Aikido and Ki Aikido and Mantak Chia and his Chi Gung, in the same light, because they do not contain this learning"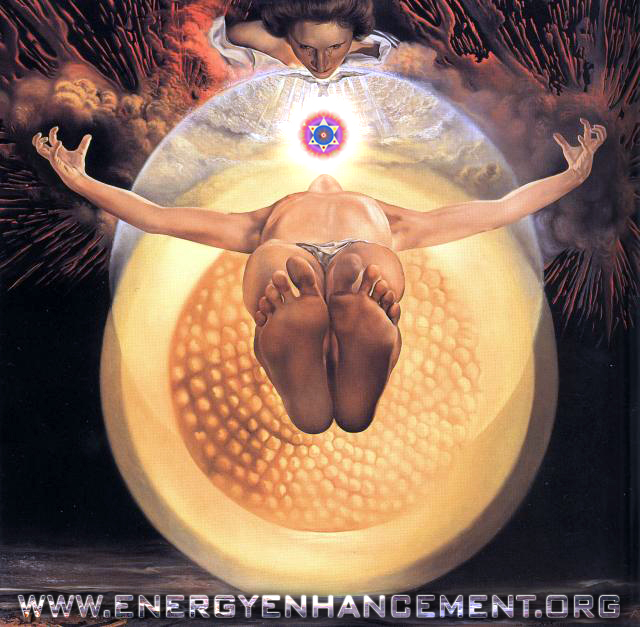 COME ON A LIVE ENERGY ENHANCEMENT COURSE!!
WITH
SATCHIDANAND AND DEVI DHYANI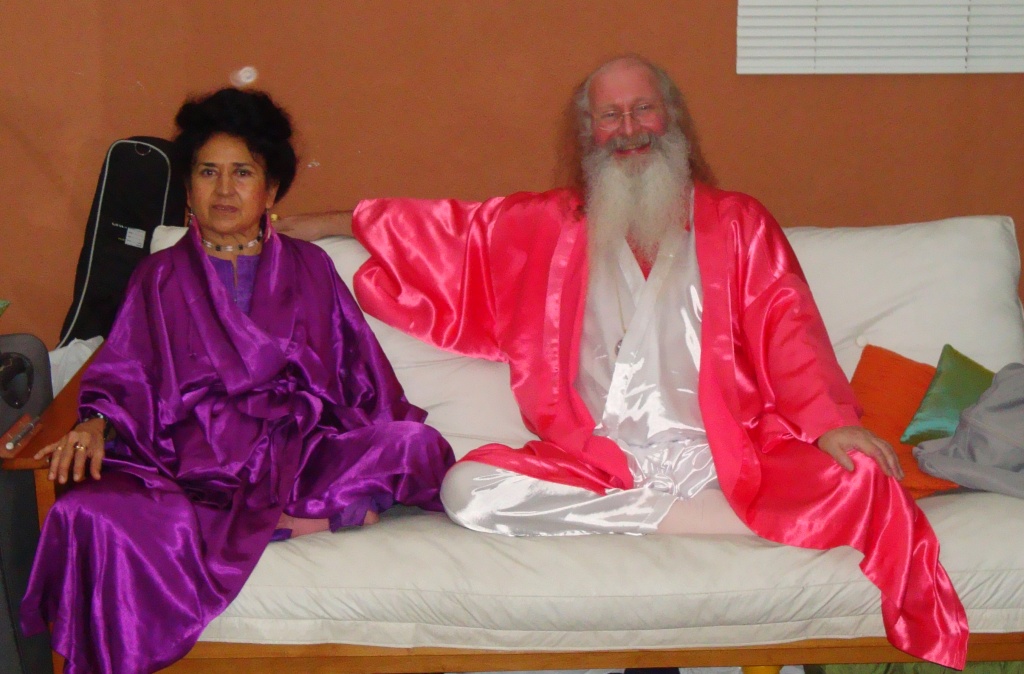 GROUNDING IS THE START OF THE KARMA CLEARING PROCESS.
KARMA CLEANING PROCESS, CLEAN THE KARMA FROM PAST LIVES, FUTURE LIFE, FUTURE LIFETIMES, SOUL FRAGMENTATION AND RETRIEVAL, INNER CHILDREN, SELFISH EGO SUB PERSONALITES, LIFE DESTROYING STRATEGIES, THE ALOOF, THE INTERROGATOR, THE POOR ME, THE VIOLATOR, THE SELFISH COMPETITIVE STAR, THE VAMP OR DON JUAN, THE PLEASER, THE BLAMER, THE CRITIC, THE KING, THE SELF DESTRUCTOR, ALL THE DESTRUCTIVE VOWS FROM THIS AND PAST LIFETIMES, THE CREATION OF SELF LOVE, LOVE AND SERVICE.
Spiritual Experience is a million times better than listening about it or reading the books
ENERGY ENHANCEMENT EXPERIENCE
is the proof of the books!!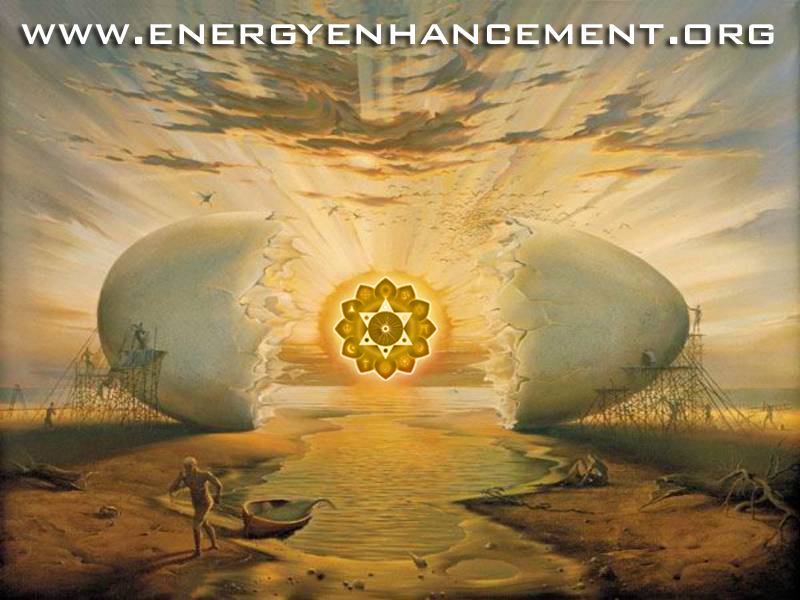 SALVADOR DALI ENERGY ENHANCEMENT SYMBOL OF THE AVATAR OF SYNTHESIS - THE SOCIETY PROPPED UP EGO EGG SHELL IS BROKEN REVEALING THE LIGHT OF THE SOUL WHICH ALL UNMADE MEN - FILLED WITH ENERGY BLOCKAGES, TURN THEIR BACKS ON


And he got this experience and many more like it because he has been on the Energy Enhancement Course!!

And everyone who comes on the Energy Enhancement Course or tries the DVD Course gets many spiritual experiences.. just READ the Reports of our Students

Come try it Yourself...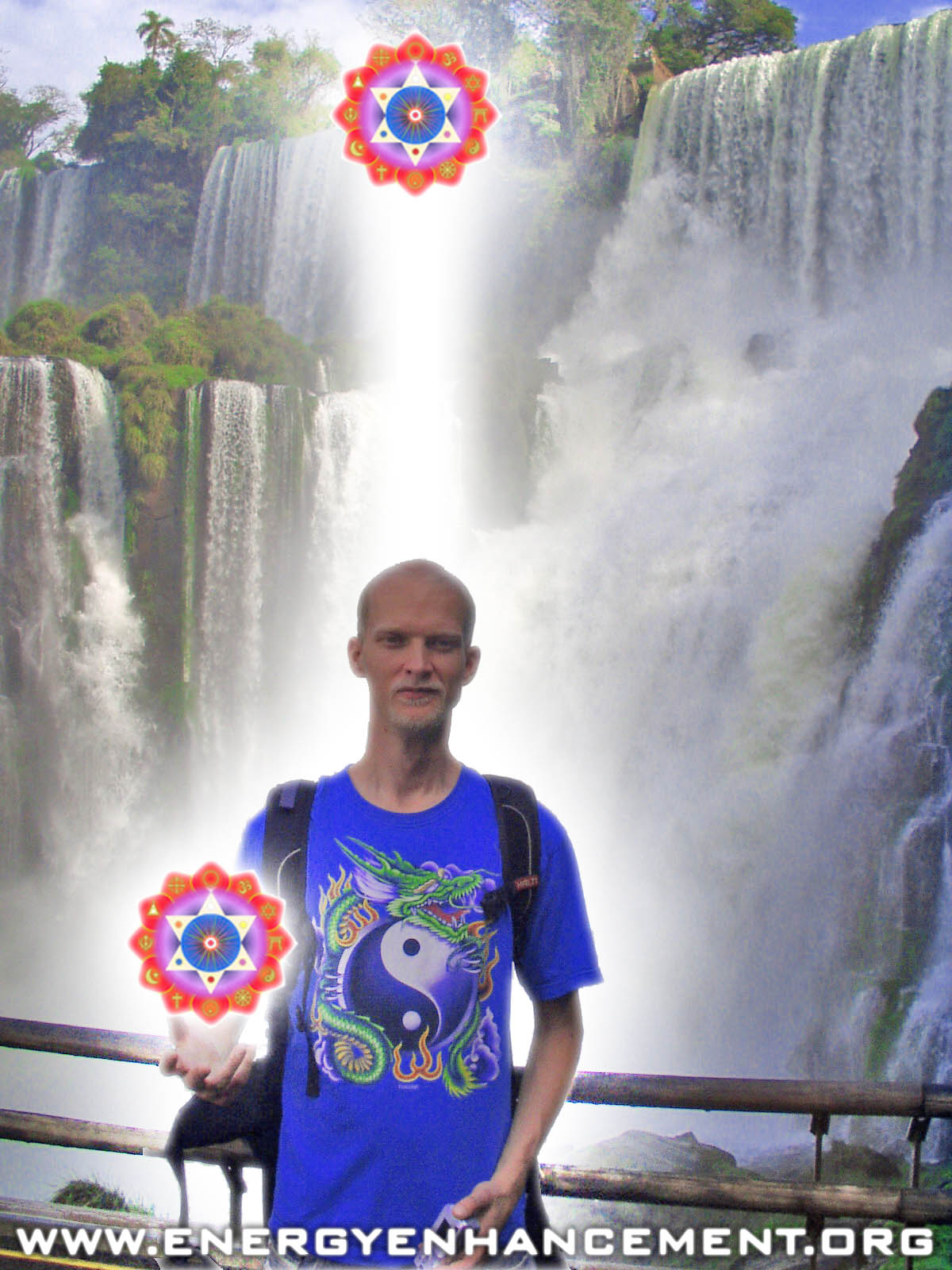 UK DVD STUDENT JAN 2011
"Oh and using your technique I've very recently just shifted a massive block from the sacral which has aided my grounding and all other chakras. From this my solar plexus will be working much more effectively and so will attract more abundance so paying you should be less difficult."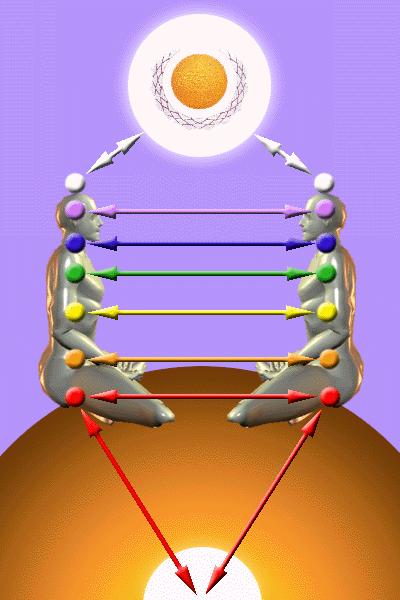 Hello Satchi and Devi!

I had some meditation experiences I'd like to share.

I woke up in the middle of the night last week and could not sleep so I decided to meditate.
I connected to the center of the earth and it was unlike anything I've ever felt. And
there has not been a day since that I don't think of that feeling. . I felt pulsing, gentle
waves of energy, like the oceans waves and just as much power as the ocean but there was a
mother like quality about it. It felt very sacred.

Since that day I keep getting information about being grounded to this force. And to think
that it all started because I pushed a stream of love out from my heart. Isn't it funny how something so
simple can change a life forever.

I am taking my time with the course. It is my main goal in life to integrate Energy
Enhancement into my being. I am ecstatic to think of what more sacred feelings I have in
store on my journey toward illumination!

And that is the first share that I wrote and now the second.

It is Oct. 22 and my paternal Grandfather died. I am remembering a dream I had of him
coming to me and sobbing and telling me he has led a "mutated" life.

It was not two weeks before that I was in meditation when I felt I had entered Samadhi.
Directly after I was done meditating my brother came to me and told me my Grandfather was
very sick and at the hospital.

In the course of the two weeks before his death I had been waking up at night and seeing a
Gremlin like creature on or by my bed.

In a past article I got from Satchi he says his own father came to him four days before he
died and Satchi cleared him and sent him to heaven. He said that usually family members who
die go to the most evolved person and can cause them cancer.

I know my Grandfather has come to me for help. I want to make my family happy! I know that
if I don't bring him to heaven he will give me cancer. I SEE it.

All this is what will push me more and more and more to Energy Enhancement. I have to do
it!!!!

And that is all I have to share.

Love and Light,
M, DVD Student, 23rd Jan 2011
USA DVD STUDENTS JAN 2011
"Dear Satchi and Devi, We were happy to hear from you! We are still in the process of moving to a new place and we maybe making a much larger move than we once thought. We are very excited! The new levels sound great! I turned 24 on the 9th of January and leading up to that day I was going through a lot of karmic mass related stuff. I worked everyday to ground some negative energy and I now feel better and lighter than ever! I understand more of myself now too and feel more able to show love to myself and all those around me. And also I feel this experience has made my meditation experience even stronger!

You are both an inspiration of love and light and we are blessed to have you in our lives!" Much Love and Light!" USA DVD STUDENTS JAN 2011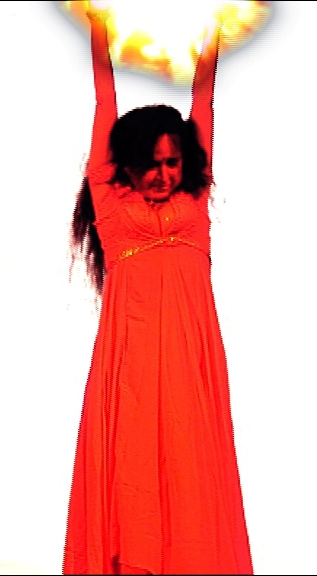 "I had to burst out in laughter as I listened to Track 9.. It is perhaps the most powerful, insightful, cosmic, depth-charging piece I've ever experienced in all my lifetimes — I literally felt the gears locking into place as I watched and listened.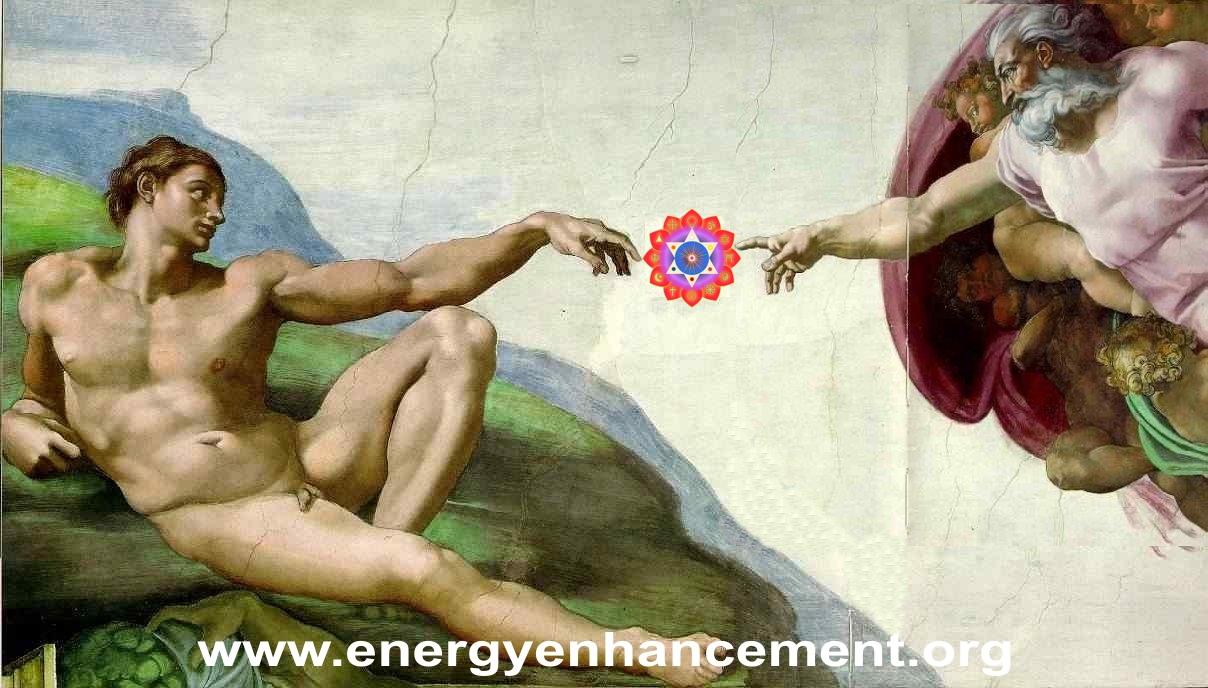 I was receiving downloads in my soul throughout that remain there untapped consciously for now, but I could feel their luminosity and comfort"
USA DVD STUDENT JULY 2010 "J"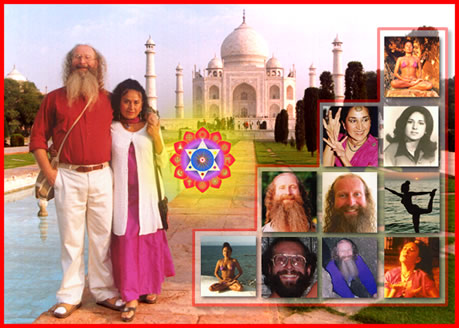 HONEY KALARIA EMAILS SATCHIDANAND JANUARY 2011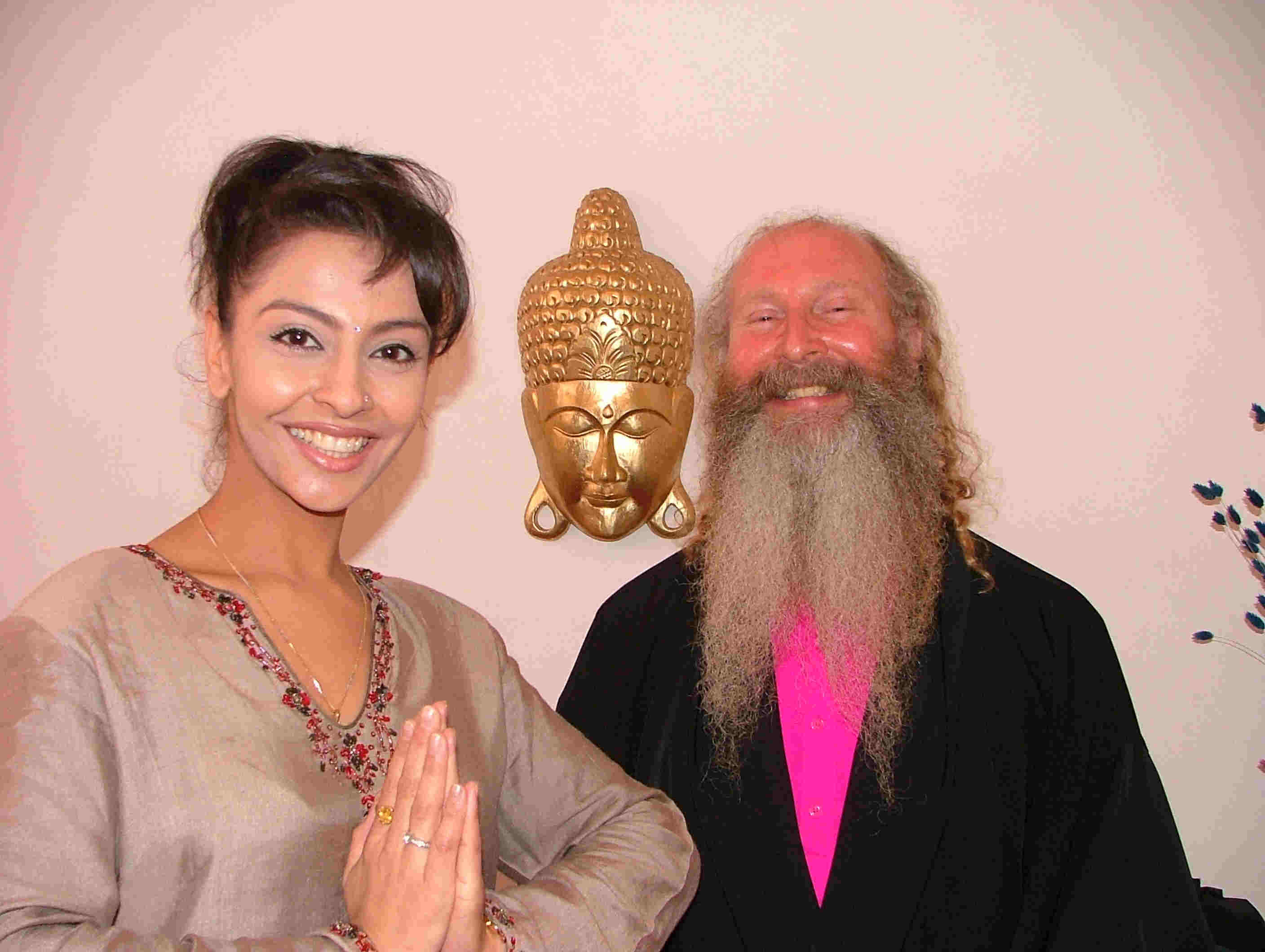 Dear Satchidanandji and Devi

Thank you for the birthday wishes.

How are you? I am so glad to hear about the Iguazu ashram project and wanted to wish you luck with the venture. I hope all is going well. I have just launched my new website - (www.honeykalaria.com) and will shortly be launching The Honey Kalaria Foundation to help various causes. I am also raising funds for an International Meditation Centre here in the UK.

Wishing you love and light


Honey Kalaria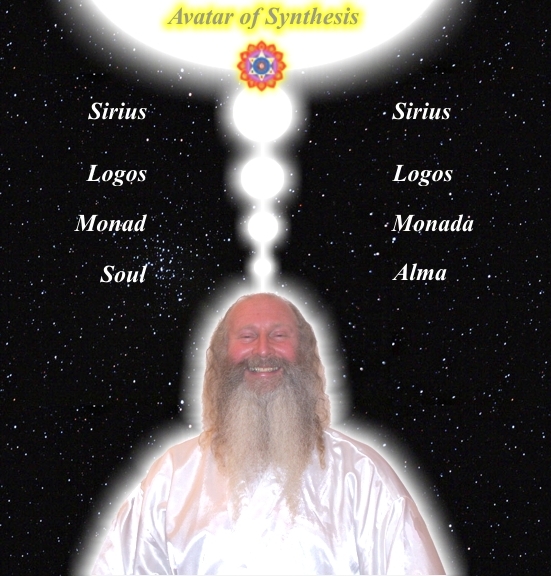 Dear Honey,

How am I? Very well and working hard to make Our Energy Enhancement Foundation the Center of Excellence it already is.

A Five Star Retreat at the World Heritage Site of Iguazu Falls with High Flux Densities of Spiritual Energy in the Buddhafield, Air Conditioning, Upgraded Fixtures, Swimming Pool, Sauna, Incredible Vegetarian Food,

As you know, Energy Enhancement really works - and much better than most of the expensive courses taught by the so called, "famous" teachers.

I told you I had taken away your Energy Blockage in the Second, abdominal chakra, during your course with us and you said your menstrual problem had improved.

I often think that the seven step process could have helped Ramana Maharshi from succumbing to the Energy Blockage which gave him Cancer!!

Yes, Energy Enhancement is a much higher Revelation, meant to help the Enlightened take more, higher, Initiations!!

In your Course Report you said you wanted to know about your relationships and you had lifetime after lifetime of feedback about this, explaining how you came to be as you are now. The problem started with the loss of Your husband in a Turkish past life and you even met up with this guy, Ramiya, on the Course!!

The problem is one of loss, if you like, bereavement and fear of bereavement. To lose the person we are attached to. And the problem of attachment to the Prince and the problems this brought in its wake.

And the solution - a movement to being successful at other things which do not give that same problem. As when you were looking after the business matters of the Princess, with great success.

Yet every success is always followed by failure. In the end it is all taken away as we die, and all of our success, all of our empire cannot follow us into the grave.

Our only legacy is that which we pass on to the people of the future.

Our only legacy is our own evolution, which can only come from the very highest teachings and the highest aspiration.

It is the reduction of attachment which is the key...

Yoga Sutras of Patanjali - "Enlightenment comes through practise and non attachment"

It is the attachment of the Energy Blockages of the ego which needs to be dissolved.

And it is here that Energy Enhancement holds the key!!.

My aim in this lifetime, which cannot fail!! as it is the will of the Higher Masters that this be so, that Energy Enhancement become the new Meditation Technique, which influences all the World Meditations, improving them and thus improving the evolution of all Humanity. This must be so because there is no course in the world which teaches more than Energy Enhancement. It is the Source of all meditational excellence.

Personally, I do not care about name or fame.

It is sufficient that Energy Enhancement fulfils its purpose.

Thus I offer Energy Enhancement..

1 Further Levels to remove even more blockages.
2. Energy Enhancement Teacher Training and Certification.

All at the best lowest prices in order to support the movement of Energy Enhancement into World Centers like London.

This must be my aim, my purpose, my life!!

Yours in Love and Light,

Satchidanand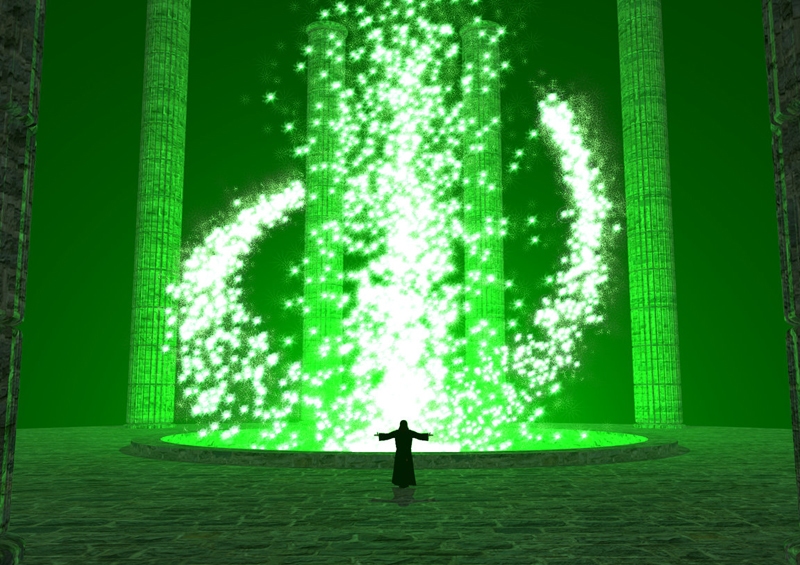 ANTAH KA RANA
IGUASSU FALLS - ONE OF THE SEVEN NATURAL WONDERS OF THE WORLD - UNITED NATIONS WOLD HERITAGE OF HUMANITY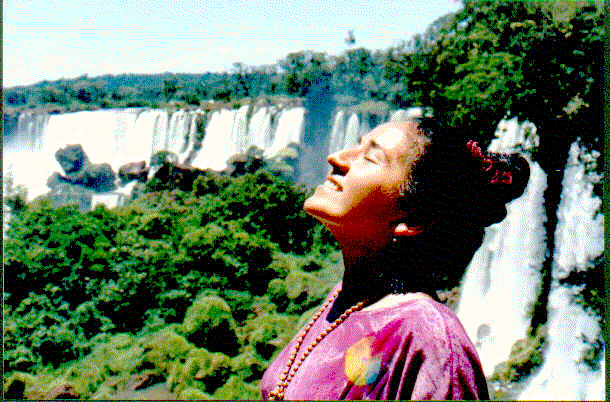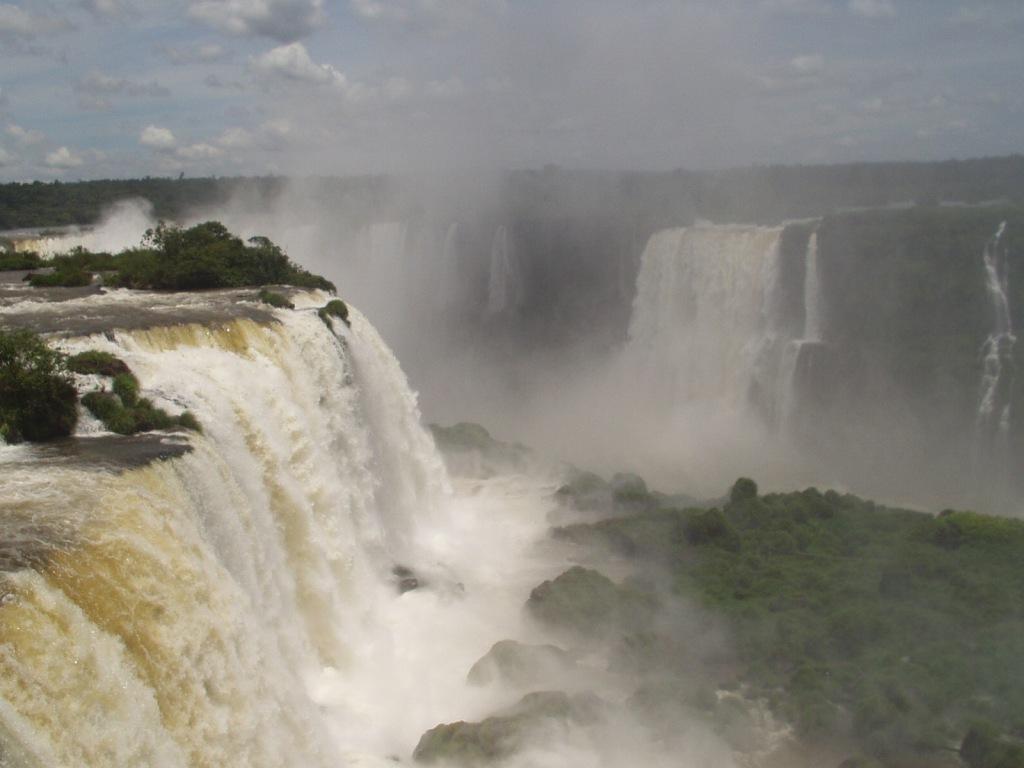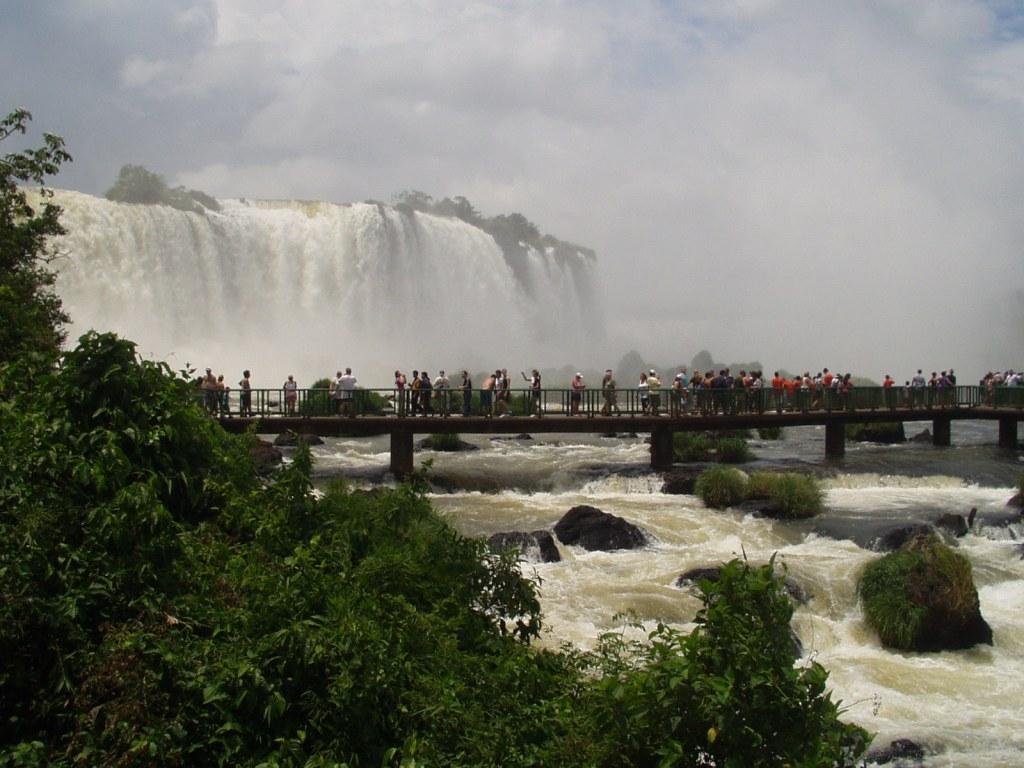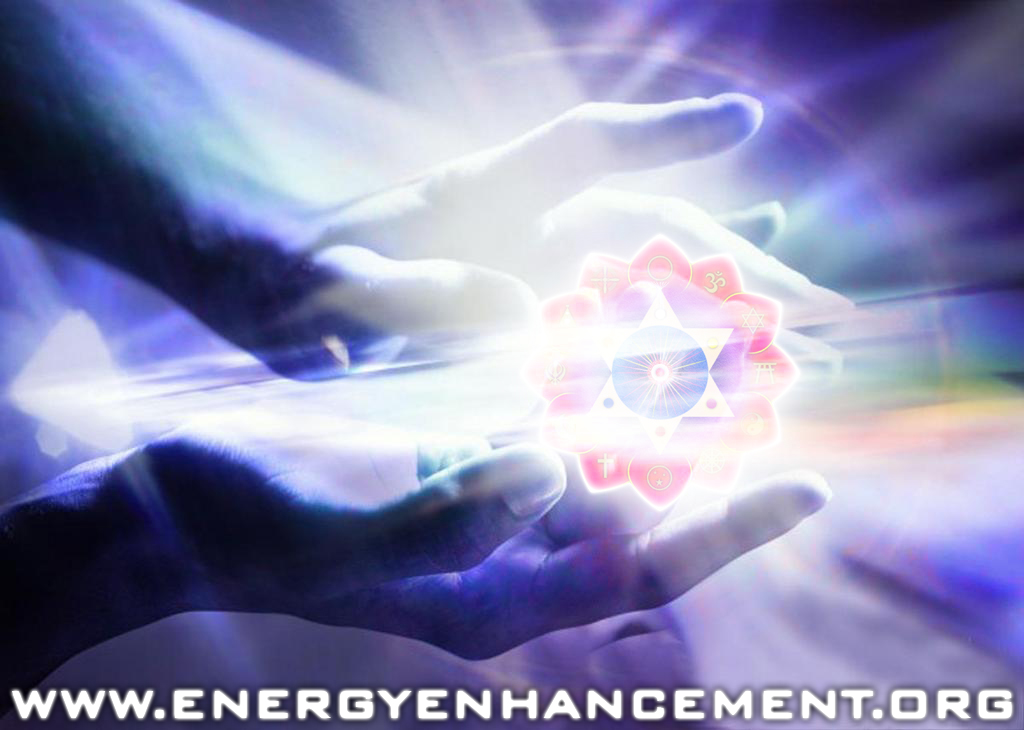 NEXT WEEK WE VISIT THE ARGENTINE SIDE FOR A BOAT TRIP DOWN THE RIVER TO SEE THE NATURE AND ALSO VISIT UNDER THE FALLS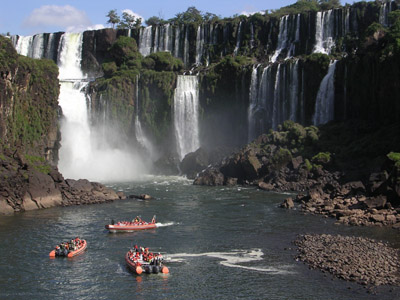 INCREASE YOUR PSYCHIC VISION
FROM DON MINIHANES COURSE REPORT - LAST WEEK OF ENERGY ENHANCEMENT REIKI MASTERY OPTION
"I am now in the last week of the course and I feel like a totally different person. I have regained myself and have been given from nothing having no psychic vision at all at the start of the energy enhancement course, a clarity of psychic vision that is breathtaking."
"As we practiced on each other with Energy Enhancement Level 4 techniques - Energy Connections and the Mastery of Relationships and How to remove Energy Blockages and Implants from our Students - we came very quickly to realise this. I could literally feel the energy moving inside each chakra as the other person worked within me from several meters away and when I worked on the other person I could see me projecting energy to them and could see where the blockages were within their chakras.
I could force the energy from my centres into their centres and clean their centre bringing the energy full circle back to me. You could tell the state of their chakras by the amount of energy returning to your own centre and this was achieved by mind power only.
Before I came here to learn Energy Enhancement Satchi said he would teach me to do it in this way and I was sceptical about this claim. I could never envision me having psychic vision, but I have now, I can now do astonishingly powerful Reiki sessions on people without going any where near them and distance healing over any distance is a piece of cake, incredible stuff."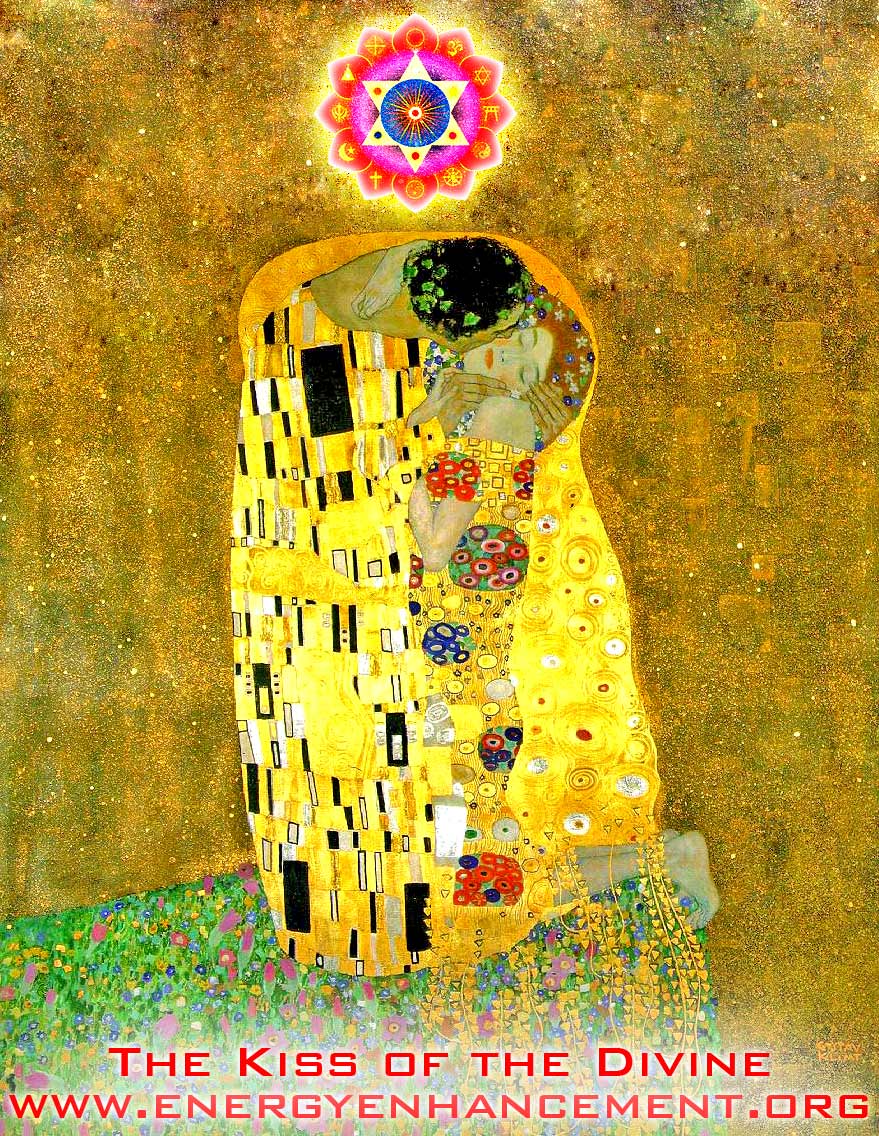 "I am totally de-stressed and have expanded in every way. I feel stronger and fitter and much more mentally agile than I have ever felt in my life. The fog and confusion of life has gone and I feel that I have just received the inside information on everything. I am ready for anything and am wide awake. I am full of the most incredible energy imaginable and have Energy Enhancement Reiki that is so powerful it staggers me. I know a thing or two about Reiki and had a very strong Reiki connection before I got here, now I have a connection that is beyond description and I have yet to undergo the second initiation this week and then the masters. I have opted to take this as an extra and for anyone who is interested, I believe this is beyond anything you will ever experienced anywhere."
I am now equipped with life tools and healing tools that one only dreams of and there is nothing out there in the world that will ever faze me again. I am absolutely delighted that I decided to come here, because this experience has changed me, for the good of me and for all those that I will touch when I leave here. I am so excited and can't wait to start exploring my new found talents"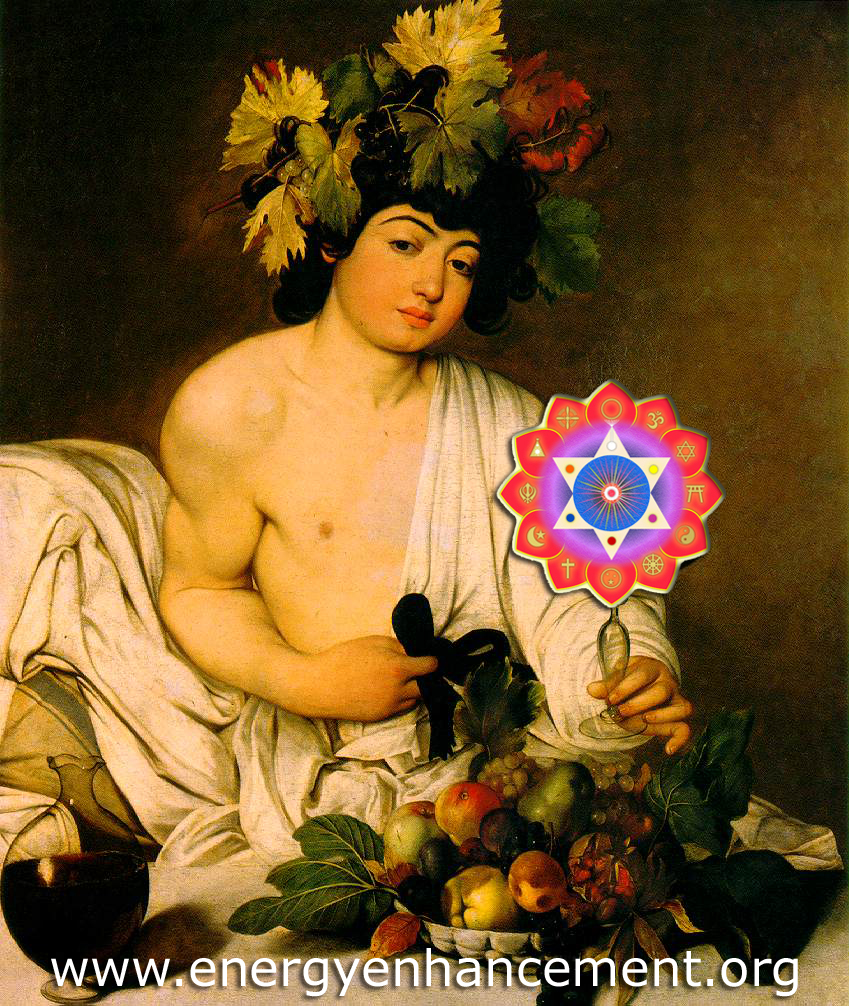 ENERGY ENHANCEMENT LEVEL 4 THE MASTERY OF RELATIONSHIPS..
THE REVENGE OF THE SITH..
- SATCHIDANAND MOVIE REVIEWS DIRECTORY
Energy Enhancement Student .. loved your answer, will take star wars more seriously. Who is George Lucas channelling to bring such wisdom to a film?


Yoda: Premonitions , premonitions. Mm what are these visions you have

Anakin: They're of pain, suffering, death.

Yoda: Yourself u speak of or someone you know

Anakin: Someone

Yoda: Close to you?

Anakin: Yes

Yoda: Careful you must be when sensing the future Anakin, a fear of loss is the path to the dark side

Anakin: I won't let these visions come true Master Yoda

Yoda: Death is a natural part of life, rejoice for those around you that transform to the force, mourn them do not, miss them do not, attatchment leads to jealousy, the shadow of greed that is

Anakin: What must I do Master yoda?

Yoda: Train yourself to let go of everything you fear to lose..
The Mastery of Relationships With Energy Enhancement Level Four!!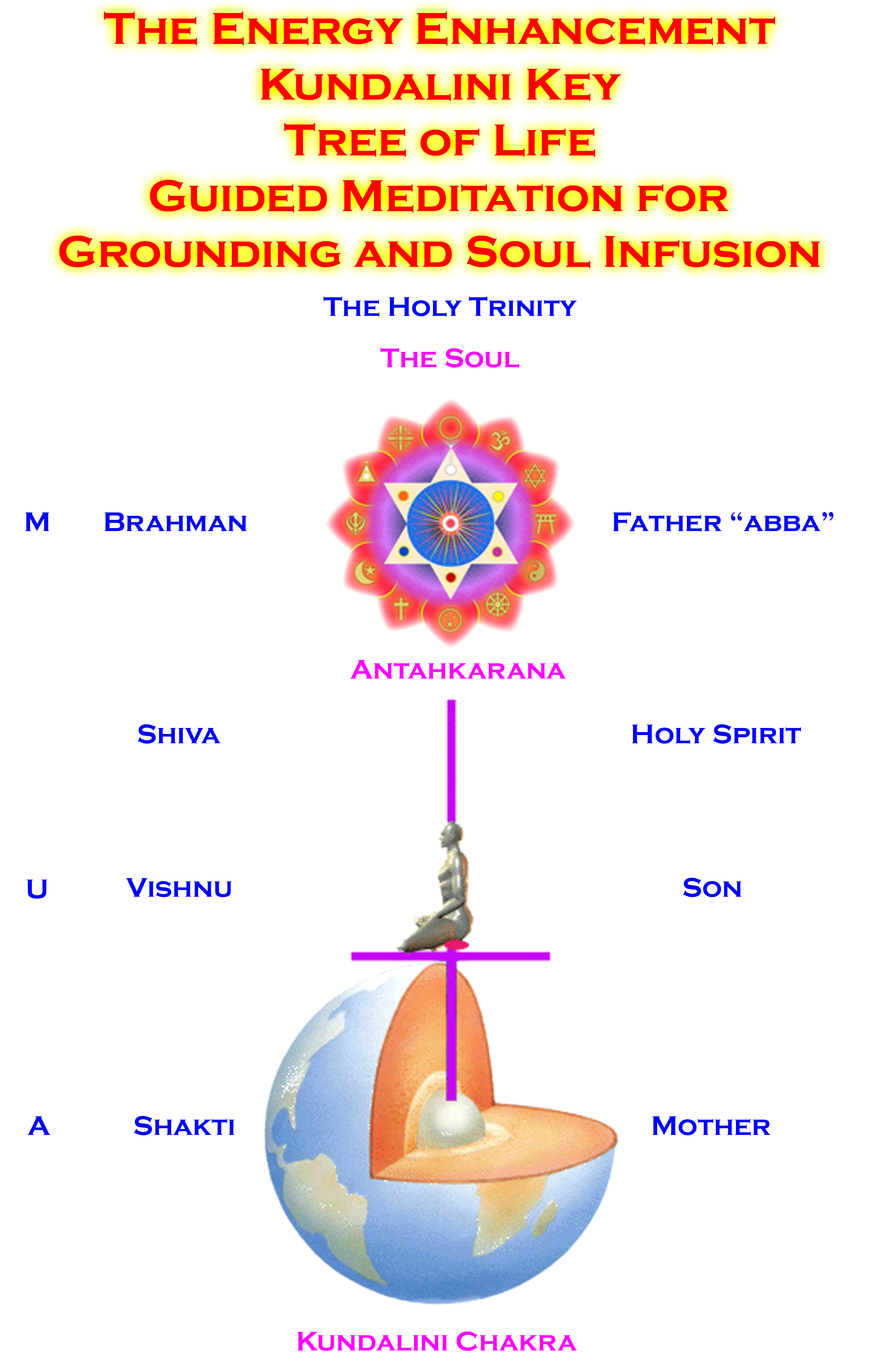 ENERGY ENHANCEMENT ANTAHKARANA DIRECTORY
THE ENERGY ENHANCEMENT SAMYAMA DIRECTORY
Psychology, Transactional Analysis, Life Games, Scripts Energy Blockages Directory
THE SATCHIDANAND KUNDALINI KEY DIRECTORY
SATCHIDANAND MOVIE REVIEWS DIRECTORY
ENERGY ENHANCEMENT PSYCHIC SEXUAL CONNECTION DIRECTORY
ENERGY ENHANCEMENT ENERGY VAMPIRES DIRECTORY
THE LILITH SUCCUBUS INCUBUS DIRECTORY
Tamil Siddar BHOGAR - Kundalini Yoga and Spiritual Alchemy
IGUAZU MANAGED ASHRAM PROPERTY
Further Study