OSHO
SUFISM
THE SECRET
Chapter 6: Life Is An Empty Canvas
Question 1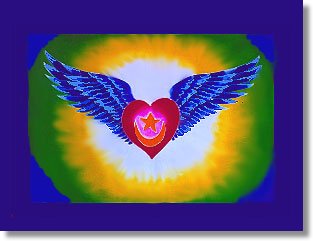 Energy Enhancement Enlightened Texts Sufism The secret
The first question:
Question 1
I AM IN DEEP CONFUSION ABOUT TRUST AND ACTION. PART OF ME SAYS, "IF YOU SIT BACK, NOTHING WILL HAPPEN. GOD HELPS THOSE WHO HELP THEMSELVES," WHILE ANOTHER PART OF ME SAYS, "DON'T DO ANYTHING. DON'T PUSH THE RIVER. JUST TRUST AND EVERYTHING WILL BE ALL RIGHT."
I AM NEITHER TRUSTING ENOUGH NOR ACTIVE ENOUGH. I AM CAUGHT BETWEEN THE TWO, OR MOVE FROM ONE POSITION TO THE OTHER. CAN YOU SAY SOMETHING ABOUT THIS PLEASE?
Shantidharma, trust does not mean that everything will be all right. Trust means everything is already all right. Trust knows no future; trust knows only the present. The moment you think of the future, it is already distrust.
The moment you start thinking, "Everything will be all right if I can trust," your mind is active, you are not trusting. You are simply trying to manipulate existence, now through passivity, but the manipulation is there. Inactivity is not trust. If this motive is there, that "Everything has to be all right for me," you are watching by the corner of the eye. You have not yet understood what trust is.
You are hanging between activity and inactivity, and activity and inactivity are just two aspects of the same coin. They are not opposites, they are complementaries. And you will go on hanging between those, wavering between those two, because when you will do something, sooner or later you will get tired.
Each action brings tiredness, and then one starts hoping that something will happen through inaction. If you are in inaction, through inaction you will get bored sooner or later. Every inactivity bores, and then you move to action. This is the duality of action and inaction. You have not yet known what trust is.
Trust is neither action nor inaction. Trust can act, trust can be inactive. Trust simply means all is already right; there is no need to hanker for something else. "A" need not be "B". Whatsoever you are, you are, and it is good. Relaxing into it does not mean becoming inactive -- because you may be an active person, so if you relax in it, great activity will be released. Or you may be an inactive person: if you relax in it, great inactivity may be released. But that has nothing to do with you. You are not deciding whether to be active or inactive; you are simply relaxing into whosoever you are. Then whatsoever happens happens, whatsoever is happening is happening, and all is good, because God is.
I am not saying, let me repeat again, that you will necessarily become inactive, no. Lao Tzu will become inactive, Krishna will not become inactive, but both are men of trust. Then where do they meet? -- because their personalities are totally different, not only different but diametrically opposite. Krishna lives a life of intense activity and Lao Tzu lives a life of tremendous passivity, but both are men of trust.
Lao Tzu has trusted and relaxed and this is what he finds happening to him, that he falls deeper and deeper into passivity. He becomes just a presence, a silent presence. If something happens at all through him, it is action through inaction. Remember these words: action through inaction. If something at all happens through him, he is just a catalytic agent. It happens through his presence, not through his activity.
Just the opposite is the case with Krishna: he is all activity. He is also a man of trust. He has relaxed into himself and in that very relaxation he has exploded into a thousand and one actions. If sometimes you find him inactive, that simply means action is getting ready, action is pregnant in his inaction.
If Lao Tzu is action through inaction, then Krishna is inaction through action. But both are men of trust. As far as trust is concerned there is no difference at all, both have relaxed.
When a rose relaxes it becomes a rose, and when a lotus relaxes it becomes a lotus. Lotus is lotus, rose is rose -- both are different -- but as far as their relaxation is concerned, their acceptance is concerned, it is the same acceptance, the same being, the same trust.
Shantidharma, don't start thinking that trust is synonymous with inactivity; it is not. So simply relax into your own self.
And a third possibility is also there, because Jesus is both. Sometimes he is active and sometimes very inactive. He is just standing between Lao Tzu and Krishna. If Krishna is all action and Lao Tzu all inaction, Jesus is just exactly in the middle -- a great synthesis. Sometimes he is very active, and then he goes to the mountains for forty days to fast, to sit silently with the trees, to meditate, to be with God. Then he comes back again to the world. He is a revolutionary, a rebel. But again and again he says to his disciples, "Now it is enough and I would like to go into seclusion." Again and again he goes to meditate in the mountains, he disappears for days, and then again he is there in the world like a flame, a torch burning from both ends together.
All these three possibilities are there. Simply relax and let things happen. But don't misunderstand trust as inactivity.
That has happened in this country: trust became inactivity. This country has thought for centuries that if you trust in God, then there is no need to do anything. And it looks logical too: if you trust that he is the doer, then why should you bother? You just sit silently, wait; whenever it is going to happen, it is going to happen; and if it is not going to happen, it is not going to happen. Why interfere? The whole country became lethargic, passive. It has lost all luster.
And the West has taken another extreme: because God's existence became suspicious through scientific evolution, God is no more so certain as he used to be, his existence is uncertain, so to trust in him may be simply stupid. Man has to act on his own. So the West has taken just the opposite route, to be active, constantly active -- so much so that even in the night people cannot fall asleep. The activity has become chronic; even in their sleep they toss and turn and they talk and they dream. Their sleep is a disturbed sleep, and many have completely forgotten how to sleep. Insomnia is becoming almost a universal phenomenon in the West -- too much activity. Because "God is not", so you cannot trust.
In the East, too much inactivity -- because "God is", So you need not act -- but both standpoints are utterly foolish.
Trust simply means that you relax into your nature. Whether God is or is not has nothing to do with trust. That too has to be understood.
Whenever you use the word "trust" you always ask, "In whom?" as if trust needs an object. No, trust does not need any object. Trust is a state of your being; it is not object-oriented. A man who does not believe in God can trust, and a man who believes in God may not trust; God is not so important, not necessarily needed. For example, Buddha trusts; he does not believe in God. Mahavira trusts; he does not believe in God. Lao Tzu trusts; he neither believes in God nor disbelieves in God; he never talks about God, God is almost irrelevant.
Then trust is something which happens in you, it has no outer reference. Trust is your relaxed state of being. Trust means be yourself: don't do anything which goes against your nature. You can call nature "God" or you can call God "nature"; it is just a question of preference. If you are a theist, call nature "God"; if you are an atheist, perfectly good, call God "nature" -- but trust remains the very foundation of a real life.
And then whatsoever happens -- action, inaction, both -- allow it. Go into it deeply, totally, wholly.
Next: Chapter 6: Life Is An Empty Canvas, Question 2
Energy Enhancement Enlightened Texts Sufism The secret
Chapter 6:
Osho - Talks on Sufi Stories: The secret, Chapter 6: Life Is An Empty Canvas, Question 1, I AM IN DEEP CONFUSION ABOUT TRUST AND ACTION. PART OF ME SAYS, 'IF YOU SIT BACK, NOTHING WILL HAPPEN...' at energyenhancement.org
Osho - Talks on Sufi Stories: The secret, Chapter 6: Life Is An Empty Canvas, Question 2, I AM EXPERIENCING SOMETHING THAT I AM CALLING 'THE PAIN OF MYSELF' CAN YOU SAY WHAT THIS IS? at energyenhancement.org
Osho - Talks on Sufi Stories: The secret, Chapter 6: Life Is An Empty Canvas, Question 3, OSHO, CAN YOU PLEASE GIVE ME YOUR CAR? at energyenhancement.org
Osho - Talks on Sufi Stories: The secret, Chapter 6: Life Is An Empty Canvas, Question 4, IS NOT LIFE NOTHING BUT MISERY? at energyenhancement.org
Osho - Talks on Sufi Stories: The secret, Chapter 6: Life Is An Empty Canvas, Question 5, OSHO, AS I READ YOUR BOOKS AND HEAR YOUR DISCOURSES YOU SEEM TO MISQUOTE AND TAKE OUT OF CONTEXT THE WORDS OF SIGMUND FREUD. WHAT IS YOUR POINT, OSHO? I DON'T UNDERSTAND THE TRICKERY INVOLVED at energyenhancement.org
Osho - Talks on Sufi Stories: The secret, Chapter 6: Life Is An Empty Canvas, Question 6, IN THE PROCESS OF BECOMING MORE ORDINARY, WHAT IS HAPPENING, TO THE EGO? at energyenhancement.org
Osho - Talks on Sufi Stories: The secret, Chapter 6: Life Is An Empty Canvas, Question 7, OSHO, WE MUST BE FREE. YET WHERE DOES FREEDOM END AND SELFISHNESS BEGIN? at energyenhancement.org