OSHO
SUFISM
THE SECRET
Chapter 6: Life Is An Empty Canvas
Question 2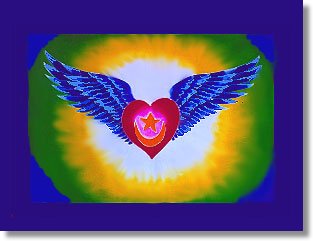 Energy Enhancement Enlightened Texts Sufism The secret
Question 2
I AM EXPERIENCING SOMETHING THAT I AM CALLING "THE PAIN OF MYSELF". CAN YOU SAY WHAT THIS IS?
Vandan, the ordinary life of humanity is a continuous effort to avoid oneself. Everybody is doing it, in different ways of course. Nobody can sit silently and be alone. Watch yourself, how fidgety you become if there is nothing to do. If the radio is not there and television is not there and the newspaper is not there and you don't have a book to read and nobody to talk to, just think how fidgety, restless you become. You are almost in a panic, as if you are dying. You need something to remain occupied with, you cannot be with yourself.
And whenever you are with yourself you start feeling bored. Now, this is strange. And if somebody else feels bored with you, you feel very hurt, but you yourself feel bored with yourself! And everybody is the same: nobody feels good being alone.
Man is constantly escaping from himself; that is his whole activity. In business, chasing money, or in politics, chasing power, a constant need to be amused is there, to be entertained is there. Go to the football match or go to the cricket match or go to the races -- but go somewhere. Join some club, some crowd, go to the movie, be a spectator somewhere or other, but don't ever sit silently.
Why? What is the fear? Because the moment you sit silently, the first thing that one experiences is a tremendous loneliness -- and fear arises out of it, and pain and anguish. When you sit silently for a few moments, you suddenly see that your whole life is just illusory. You are only believing that you have friends -- because nobody is going to be with you when you die. You are only believing that you have a wife, a husband, children, father, mother, brothers. These are all just make-believes so that you are never allowed to know your loneliness.
Whenever you are alone, that loneliness erupts, surfaces. Suddenly you start feeling yourself a stranger in a vast world, an abysmal world, infinite. And you are there, just a tiny speck of dust -- although conscious, but so tiny, so helpless, so powerless, and all alone. That creates pain, panic, anguish. You rush back into some activity, you start doing something or other that keeps you away from this truth.
There are only two types of people: one, who escape from their loneliness -- the majority, the ninety-nine point nine percent, who escape from themselves; and the remaining point one percent is the meditator, who says, "If loneliness is a truth, then it is a truth; then there is no point in running away from it. It is better to go into it, encounter it, see it face to face, what it is."
Meditation means going into your loneliness wholeheartedly, to discover it, to investigate it, to inquire into it. That's what meditation is all about.
And the person who is a meditator is religious; all others are just worldly. They may go to the churches, to the temples, to the synagogues -- that doesn't matter, that doesn't mean a thing. That is again an occupation. Going to the temple, to the church, to the synagogue is an occupation. It is exactly the same as going to the Lion's Club or the Rotary Club or to the movie or to the cricket match; it is the same, a religious kind of entertainment. You can go there, and you get involved in something, a ritual, a prayer, music, this and that.
Meditation means you are not escaping anymore. Although it hurts, but you are not escaping. It is painful, but you are not escaping. If it is there, you have to face it, to inquire as deeply as possible into it, because it is your reality. And by knowing it deeply you will become a man of wisdom.
Vandan, what you are feeling is the first step of meditation. You are encountering your loneliness. If you go on encountering it, if you are courageous enough and you go on encountering it and you don't start escaping, then loneliness one day changes its color: it becomes aloneness. And that is the moment of great mutation, when loneliness become aloneness. They don't mean the same thing, they are worlds apart.
Loneliness is when you hanker for something, some occupation; when you hanker for the other and you miss the other, that is loneliness. And when you have started enjoying it, the beauty, the austere beauty of being alone, the silence, the stillness, the joy of just being, breathing in the sun, just sitting under a tree doing nothing, listening to the birds, just being utterly herenow, and a great joy arises... aloneness.
But before that joy, there is going to be much pain. It happens only when you have passed through your pain. The pain is just like when somebody wants to leave alcohol; he will feel much pain because he has become addicted to alcohol. Now he will go through withdrawal symptoms. The body will ask, the mind will ask, because they always become settled with routines: the mind will say "I need alcohol"; the body will say "I need alcohol". There is great thirst, great urge -- "What are you doing?" And you will feel great pain.
If you can persist and remain patient and watching, withdrawal symptoms will disappear sooner or later. It depends on you. If you are really determined to go into it, those withdrawal symptoms will disappear.
Vandan, you are feeling withdrawal symptoms. You have become addicted to the other. Now for the first time you are taking a courageous step of being lonely: the pain will be there. It is a birth pain, pain of growth. It will disappear, nothing to be worried about. It is good, because it is not going to harm you. Escapes harm, encounters never. Facing a truth is always maturing, helps you to become integrated. Escaping from the truth is living a lie. You can deceive, but you are simply deceiving yourself and nobody else, and you will be the loser in the end.
If one starts allowing this pain... Let it be. Note that there is pain, but don't do anything about it. Let it be. An old habit is disappearing... it hurts. Slowly, slowly you will see your inner sky changing -- from darkness to light, from loneliness to aloneness. Aloneness is the joy of being yourself. Loneliness is the misery of missing the other. Aloneness is positive, loneliness is negative.
And the man who can be alone, blissfully alone, becomes a Buddha. The man who can be utterly alone has arrived home. His is the great benediction. He is a Sufi.
Next: Chapter 6: Life Is An Empty Canvas, Question 3
Energy Enhancement Enlightened Texts Sufism The secret
Chapter 6:
Osho - Talks on Sufi Stories: The secret, Chapter 6: Life Is An Empty Canvas, Question 1, I AM IN DEEP CONFUSION ABOUT TRUST AND ACTION. PART OF ME SAYS, 'IF YOU SIT BACK, NOTHING WILL HAPPEN...' at energyenhancement.org
Osho - Talks on Sufi Stories: The secret, Chapter 6: Life Is An Empty Canvas, Question 2, I AM EXPERIENCING SOMETHING THAT I AM CALLING 'THE PAIN OF MYSELF' CAN YOU SAY WHAT THIS IS? at energyenhancement.org
Osho - Talks on Sufi Stories: The secret, Chapter 6: Life Is An Empty Canvas, Question 3, OSHO, CAN YOU PLEASE GIVE ME YOUR CAR? at energyenhancement.org
Osho - Talks on Sufi Stories: The secret, Chapter 6: Life Is An Empty Canvas, Question 4, IS NOT LIFE NOTHING BUT MISERY? at energyenhancement.org
Osho - Talks on Sufi Stories: The secret, Chapter 6: Life Is An Empty Canvas, Question 5, OSHO, AS I READ YOUR BOOKS AND HEAR YOUR DISCOURSES YOU SEEM TO MISQUOTE AND TAKE OUT OF CONTEXT THE WORDS OF SIGMUND FREUD. WHAT IS YOUR POINT, OSHO? I DON'T UNDERSTAND THE TRICKERY INVOLVED at energyenhancement.org
Osho - Talks on Sufi Stories: The secret, Chapter 6: Life Is An Empty Canvas, Question 6, IN THE PROCESS OF BECOMING MORE ORDINARY, WHAT IS HAPPENING, TO THE EGO? at energyenhancement.org
Osho - Talks on Sufi Stories: The secret, Chapter 6: Life Is An Empty Canvas, Question 7, OSHO, WE MUST BE FREE. YET WHERE DOES FREEDOM END AND SELFISHNESS BEGIN? at energyenhancement.org