OSHO
ZEN
ZEN: THE PATH OF PARADOX
VOL. 3
Chapter 2: Only One Exists
Question 4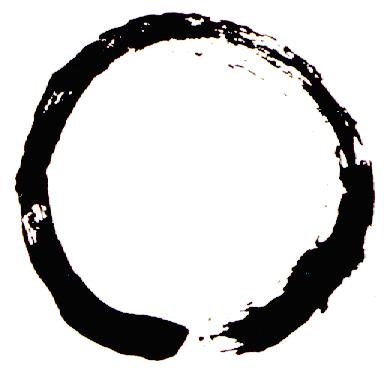 Energy Enhancement Enlightened Texts Zen Paradox, Vol. 3
The fourth question:
Question 4
WHY CAN'T ONE RELIGION UNDERSTAND AN OTHER RELIGION'S APPROACH TO REALITY? WHY IS THERE SO MUCH CONFLICT AND MISUNDERSTANDING?
THERE IS NO MISUNDERSTANDING BETWEEN A Buddha and a Christ, no misunderstanding between a Mahavir and a Krishna, no misunderstanding between a Zarathustra and a Mohammed. These are religious people.
There is misunderstanding between Mohammedans and Hindus and Jains and Christians, but these are not religious people. These are just pseudo-religious; they believe they are religious but they are not religious. How can there he misunderstanding when religion has arisen in your heart? Religion makes you so free of all kinds OF opinions. How can there be any misunderstanding? You can misunderstand when you carry an opinion in your mind. When all opinions have been dropped and the mind has attained to silence, how can there be any conflict, misunderstanding?
A Buddha sitting, and by his side a Christ sitting there be any argument? No possibility. How can two silences argue? Yes, if YOU are sitting by the side of a Buddha there is the possibility of every kind of argument. But Buddha sitting by the side of Christ, there is no question of argumentation. They have nothing to propose, they have nothing to state. They will look into each other's eyes and will see the infinity -- two mirrors facing each other will reflect each other in millionfold ways, but nothing else will arise.
But with people who think they are religious and are not there are misunderstandings; they are understandable. If they are not, that will be mysterious, because we speak in languages.
Islam has one language, Christianity has another language, and misunderstanding is bound to be there because those languages are very different -- the metaphors are different, the symbology is different.
For example, no Buddhist uses the word 'God'. Christians use the word 'God'; that is the very center of their whole religion Now, there is bound to be misunderstanding. Christians think Buddhists are atheists, and Buddhists think Christians are just anthropomorphic -- thinking of God in man's image, just projections. But this happens in ordinary day-to-day life also. Even when you speak the same language, you are misunderstood.
Language is not a very good vehicle for communication. Listen to a few stories.
The first divorce case in Calcutta had some funny sidelights. The attorney for the complainant put his client on the stand and asked him, "Now, as I understand it, every night when you returned from work, instead of having your wife alone and waiting for you, you found a different man hiding in the closet?"
"Yes, that's right."
"And this, of course, caused you untold anguish and unhappiness, did it not?"
"Of course it did," came the hurt reply. "I never had any room to hang up my clothes"'
People have their own ways of understanding. Words have their own meanings for each person. ALL language is very, very personal.
A husband brings home a monkey and two rabbits to the one room in which he and his wife live. She looks dismayed. "What will they eat?"
"The same food as we do," says the husband.
"Where will they sleep?"
"At the foot of the bed."
"What about the smell?" she protests.
"They'll get used to it," he answered, "as I did."
You watch it, and you will find these misunderstandings everywhere. Morning till evening, you watch, and you will find a thousand and one places where people speaking the same language and talking about the ordinary reality go on misunderstanding each other, go on making words mean something very personal.
The farm woman boarded the bus with nine children and refused to pay fares for any of them.
"These three are seven," she said, "these three are five, and these three are two years old."
The bus driver looked at her in astonishment. "You mean to tell me you get three every time?'
"Shucks, no. Sometimes we don't get any."
Language conveys and yet does not convey. What to say about the other reality -- which nobody knows, and about which those who know keep silent? Those who know go on saying that nothing can be said about it. But for the people who have not known, some maps have to be drawn, some words have to he created, some structures have to be made, some guidelines have to be given. Those guidelines are what Hinduism is, Islam is, Christianity is. Different people have drawn them in different ways.
For example, if five persons are sent into a forest to describe the forest and they come back, do you think they will bring the same message and the same picture from the same forest? No, the painter will bring a painting, and the poet will bring a song. And the biologist will bring something else, the chemist something else again, and the woodcutter still something else again. And they will all be coming from the same forest, they will be visiting the same place, maybe together. But, still, when they bring their message it will be different.
Buddha and Mohammed and Christ enter into the same purity, into the same luminosity, but when they come back Bud&a speaks in his way -- a king's son has his own ways of speaking. Christ speaks in his own way -- a carpenter's son has his own way of speaking. They are utterly different. A carpenter's son has to speak the carpenter's language. That's why Jesus' language is very very earthly and very powerful.
Buddha's language is very abstract; only a few people can understand Buddha's language -- very sophisticated, very cultured, very educated. Jesus is uneducated, never been to any school, knows only the way people, ordinary people talk in ordinary life. But that's the beauty of his language -- very forceful. The more cultured language becomes, the more far away it is from life. It can be understood only by great scholars. But Jesus' language can be understood by any -- a labourer, a farmer, a fisherman. Hence Christianity's appeal all over the world for all the poor people.
Rich people don't become interested in Christianity. Rich people can have their own sophistication. With somebody else. Buddha is beautiful.
And you see, the miracle is happening! In the East where people are poor, people are becoming Christians. In the West where people have become rich, they are becoming Buddhists. Buddha is becoming more important than Christ in America. Sooner or later, America will belong to Buddha, not to Christ, because now people have come to a cultured state where Buddha's language is more appealing.
In India Buddhism has disappeared! India lost that class; India became poor. When Buddha walked on this earth, twenty-five centuries ago, India was the most rich, affluent country in the world -- the golden bird. The country was very very cultured. Many universities were functioning, many colleges, many schools. And to talk about philosophy was a very common thing.
It is said that when Shankara entered a town to have a discussion with Mandan Mishra, he inquired at the well outside the town, "How will I know where the house of Mandan Mishra is?" -- the philosopher whom he was going to challenge to a debate.
And the girls on the well giggled and laughed. They said, "You don't worry, you go -- wherever you find parrots reciting the Upanishads you will know this is Mandan Mishra's house."
And that was actually the case. Even parrots were reciting sutras from the Upanishads. Even the gate guard talked in such a refined way that Shankara was a little puzzled, became a little afraid. And when they discussed, Mandan Mishra's wife, Bharti, presided over the discussion. Even women were tremendously cultured, educated. His wife presided over these two philosophers' discussion.
Things were totally different -- then Buddhism flowered. Now things are very much down. The appeal of Buddhism cannot be very deep today in India. Christianity is more appealing. Christ speaks the language of the proletariat.
Have you not watched many things happening in the world? Communism is a by-product of Christianity. Nothing like communism has happened in India. Great religions were born -- Buddhism, Jainism, Hinduism -- but nothing like communism happened out of them. They lived in the skies. Communism happened through Christianity -- it is a poor man's religion.
But in America, Christianity is losing ground. The moment you become very rich, the moment you start feeling great things and start thinking great ideas, and great music appeals to you and great dance and great art, naturally Buddha becomes important again. Hence the appeal of Zen.
People speak THEIR language and they understand THEIR language. Different religions speak different languages on different planes. They speak about the One, they speak about the same, but the speakers are different. And when the hearers catch hold of those words from Buddha, Christ, Mahavir, they can't see the similarity. They are so dissimilar -- the language is so different that they cannot see the unity in it. That's why there is much misunderstanding. There is no way to create understanding without becoming religious yourself.
If you meditate, if you become silent, if you attain a few glimpses of no-mind, all misunderstanding will disappear. Suddenly you will see all is one, only one exists -- in millions of forms -- but only one exists.
Next: Chapter 2: Only One Exists, Question 5
Energy Enhancement Enlightened Texts Zen Paradox, Vol. 3
Chapter 2:
Osho - Talks on Zen: Zen: The Path of Paradox, Vol. 3, Chapter 2: Only One Exists, Question 1, IS RELIGION REALLY THAT SIMPLE THAT EVEN I CAN UNDERSTAND? at energyenhancement.org
Osho - Talks on Zen: Zen: The Path of Paradox, Vol. 3, Chapter 2: Only One Exists, Question 2, I AM GROPING IN DARKNESS. OSHO, CAN'T YOU TAKE ME OUT OF IT? at energyenhancement.org
Osho - Talks on Zen: Zen: The Path of Paradox, Vol. 3, Chapter 2: Only One Exists, Question 3, AFTER BEING ENLIGHTENED, HOW IS MEDITATION NECESSARY? at energyenhancement.org
Osho - Talks on Zen: Zen: The Path of Paradox, Vol. 3, Chapter 2: Only One Exists, Question 4, WHY CAN'T ONE RELIGION UNDERSTAND AN OTHER RELIGION'S APPROACH TO REALITY? WHY IS THERE SO MUCH CONFLICT AND MISUNDERSTANDING? at energyenhancement.org
Osho - Talks on Zen: Zen: The Path of Paradox, Vol. 3, Chapter 2: Only One Exists, Question 5, I AM TIRED OF MY WIFE. DO YOU HAVE ANY SUGGESTIONS? WHAT SHOULD I DO? at energyenhancement.org
Osho - Talks on Zen: Zen: The Path of Paradox, Vol. 3, Chapter 2: Only One Exists, Question 6, BOTH I AND MY BROTHER-IN-LAW ENJOYED THE LECTURE TODAY. BUT I MYSELF ENJOYED THE LECTURE WITH FULL MIND AND MY BROTHER-IN-LAW SAYS HE ENJOYED THE LECTURE AS A WITNESS. I FEEL THAT HE IS A FOOL AND THAT I AM CLEVER. KINDLY CLARIFY at energyenhancement.org
Osho - Talks on Zen: Zen: The Path of Paradox, Vol. 3, Chapter 2: Only One Exists, Question 7, WHY DO YOU SAY THAT POLITICS AND RELIGION ARE DIAMETRICALLY OPPOSITE? at energyenhancement.org