OSHO
ZEN
WALKING IN ZEN, SITTING IN ZEN
Chapter 9: To Enjoy Life Is Bliss
Question 5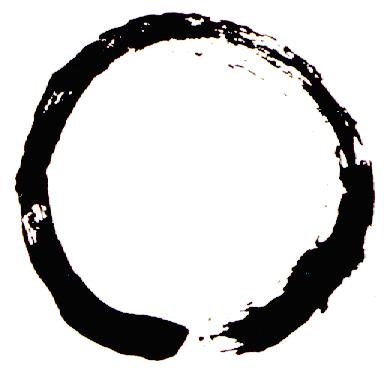 Energy Enhancement Enlightened Texts Zen Walking in Zen, Sitting in Zen
The fifth question
Question 5
OSHO, YOU SAID TODAY THAT ALL WOMEN ARE ESSENTIALLY NUNS BUT THAT NO MEN ARE MONKS. BUT SINCE I CAME TO LIVE IN POONA MY SEXUAL ENERGY SEEMS TO HAVE DISAPPEARED -- I THINK I'M JUST TERRIFIED OF ALL THE VIBRANT, ALIVE WOMEN HERE!
Swami Anand Neeraj,
I THINK YOU ARE turning into a nun -- miracles happen! I will have to change your name; just wait a little longer. If you finally decide that it has really happened and it was not just a passing phase, you will be known as Ma Anand Neeraj.
An old man phoned his son-in-law -- he had just got married to his daughter -- and asked him, "How are things going?"
The son-in-law said, "I am sorry to say, sir, but it seems I am married to a nun."
The old man said, "What do you mean -- 'married to a nun?
The young man said, "None in the night, none in the morning."
The old man laughed and he said, "Now I understand. Then tonight you come for dinner to my home and see the Mother Superior."
If, Neeraj, you have turned into a nun, slowly you will grow into a Mother Superior! Don't be worried. Growth is all that is needed -- this is a growth center. Just go on growing. Don't be worried about what you are growing into; growth is the point. If you are growing, all is right.
Next: Chapter 9: To Enjoy Life Is Bliss, Question 6
Energy Enhancement Enlightened Texts Zen Walking in Zen, Sitting in Zen
Chapter 9:
Osho - Talks on Zen: Walking in Zen, Sitting in Zen, Chapter 9: To Enjoy Life Is Bliss, Question 1, I HAVE BEEN HERE NOW FOR ALMOST TWO AND A HALF YEARS, BUT I STILL FEEL THAT SOMETHING IN MY LIFE GOES BASICALLY WRONG. EXCEPT FOR SHORT GLIMPSES, I AM UNABLE TO FIND ANY LASTING MEANING IN IT. MOST OF THE TIME I'M HANGING IN A BOTTOMLESS, QUITE FRIGHTENING, UNCOMFORTABLE 'NOWHERE.' WHAT IS WRONG? at energyenhancement.org
Osho - Talks on Zen: Walking in Zen, Sitting in Zen, Chapter 9: To Enjoy Life Is Bliss, Question 2, I JUST DECIDED TO TAKE SANNYAS BECAUSE I WANTED TO DO IT ANYWAY (DURING MY FIVE WEEKS OF BEING HERE). NOW INNER STRUGGLE STARTS AGAIN; I FEEL UNDER PRESSURE AND THAT IT WAS NOT A FREE DECISION AND DID NOT REALLY COME FROM MY HEART at energyenhancement.org
Osho - Talks on Zen: Walking in Zen, Sitting in Zen, Chapter 9: To Enjoy Life Is Bliss, Question 3, WHAT IS GAUTAM THE BUDDHA'S MESSAGE IN SHORT? at energyenhancement.org
Osho - Talks on Zen: Walking in Zen, Sitting in Zen, Chapter 9: To Enjoy Life Is Bliss, Question 4, I AM A FOOL. WHAT SHOULD I DO? at energyenhancement.org
Osho - Talks on Zen: Walking in Zen, Sitting in Zen, Chapter 9: To Enjoy Life Is Bliss, Question 5, YOU SAID TODAY THAT ALL WOMEN ARE ESSENTIALLY NUNS BUT THAT NO MEN ARE MONKS. BUT SINCE I CAME TO LIVE IN POONA MY SEXUAL ENERGY SEEMS TO HAVE DISAPPEARED -- I THINK I'M JUST TERRIFIED OF ALL THE VIBRANT, ALIVE WOMEN HERE! at energyenhancement.org
Osho - Talks on Zen: Walking in Zen, Sitting in Zen, Chapter 9: To Enjoy Life Is Bliss, Question 6, A FEW QUESTIONS... at energyenhancement.org
Osho - Talks on Zen: Walking in Zen, Sitting in Zen, Chapter 9: To Enjoy Life Is Bliss, Question 7, WHAT IS BEING OPEN? at energyenhancement.org
Osho - Talks on Zen: Walking in Zen, Sitting in Zen, Chapter 9: To Enjoy Life Is Bliss, Question 8, WHAT IS THE DIFFERENCE BETWEEN AN OPTIMIST AND A PESSIMIST? at energyenhancement.org
Osho - Talks on Zen: Walking in Zen, Sitting in Zen, Chapter 9: To Enjoy Life Is Bliss, Question 9, CAN I COUNT ON YOU TO KILL ME? at energyenhancement.org
Osho - Talks on Zen: Walking in Zen, Sitting in Zen, Chapter 9: To Enjoy Life Is Bliss, Question 10, YOU SAID THAT THERE IS A RUSSIAN HERE. WHAT DO YOU THINK OF RUSSIANS? WILL THERE BE A THIRD WORLD WAR? at energyenhancement.org
Osho - Talks on Zen: Walking in Zen, Sitting in Zen, Chapter 9: To Enjoy Life Is Bliss, Question 11, I AM LEAVING FOR ITALY. WOULD YOU PLEASE TELL ME A JOKE TO TELL TO THE ITALIANO? at energyenhancement.org