OSHO
ZEN
WALKING IN ZEN, SITTING IN ZEN
Chapter 9: To Enjoy Life Is Bliss
Question 7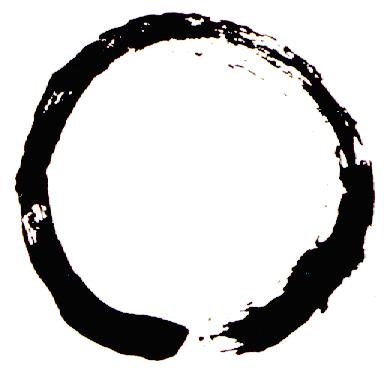 Energy Enhancement Enlightened Texts Zen Walking in Zen, Sitting in Zen
The seventh question
Question 7
OSHO,
WHAT IS BEING OPEN?
Devena,
BEING OPEN SIMPLY MEANS being without mind. If the mind is there you are closed. Mind is a wall surrounding you. It is a transparent wall, hence you can see through it and you can go on living behind it without ever becoming aware that you are living in a prison cell. Prisons should be made of glass, then very few people will suffer so much in prisons. They will be able to see the people walking on the road, talking; they will be able to see everything, and they will believe that they are free. If they are not going out and mixing with the people, that is simply their own decision that they don't want to mix with the crowds. They are "aristocrats," they are not ordinary people, they are "special" people. And these walls which cannot be seen will not be thought of as walls, they will look like protection.
That's how the mind is: mind is a transparent wall of glass, very transparent glass -- Belgian-made, not Indian, because in India you cannot make transparent glass; it is impossible.
If you have a mind then politically the mind is going to be either communist or socialist or fascist; religiously it is going to be Catholic, Protestant, Christian, Hindu, Mohammedan; philosophically it will belong to a certain school of philosophy. It can't be free. Mind can't have freedom -- its very existence is a slavery -- and mind keeps you closed. You always look from a certain fixed angle, from a certain fixed obsession; you can't see things as they are. It is impossible for the mind to see things as they are -- it is inevitable that it will distort them according to its own a priori conclusions.
Just the other day I was telling you I received a letter from an Irish mother written to her daughter who is a sannyasin here, saying that she has been reading my books, she has looked at pictures of me, she felt something -- the books are beautiful. The only question she wants to ask is: Is this man a Catholic or not? "If he is a Catholic then everything is okay; if he is not a Catholic, then come back home as soon as possible."
And Irish Mukta has also received a letter from her mother, a totally different letter but in a way the same. Mukta's mother says, "As I have understood, you are in the best of places in the world. The only thing that disturbs me is that it is a religious place; if it were not for the religion, then it would be one hundred percent beautiful." Now, for one the word "religion" is creating trouble; for the other, if it is not Catholic then there is trouble.
People go on inquiring who I am, Hindu, Christian, Mohammedan. And I say I am neither this nor that, I am simply a blissful man who is enjoying life in totality. And I call this religion -- the only real religiousness.
Devena, dropping the mind is becoming open. Meditation is an effort to dismantle the wall brick by brick. Sannyas is a decision that we will behead ourselves and we will start living as no-minds. We will function from a state of not-knowing, because only then are you innocent and only then are you open. And that's the really scientific attitude, the scientific approach towards life.
At the ultimate peak, science and religion have to meet. If both are seeking truth -- and both are seeking truth -- then at the ultimate peak they are bound to meet. Howsoever different the paths are that they follow, their fundamental, their essential core cannot be different. The essential core of the scientific approach is that you should not approach any fact with any conclusion; you should approach the fact in a state of not-knowing; only then will you be able to encounter it as it is. If you have a certain idea then your idea is going to influence your conclusion; your observation will become prejudiced. And a prejudiced mind can never be scientific; in fact, a prejudiced mind is the only mind there is. Hence I say a mind can never be scientific, nor can a mind be religious.
Science approaches the outer world of facts without any fanatical attitudes and religion approaches the inner world of facts without any fanatical attitudes. The fanatic believes more in his fiction than in the facts; he imposes his fictions on the facts.
A certain Dr. Banerjee came to me; he wanted my help. He said, "I am a scientist." He is the head of a department at Rajasthan University, doing some research work in parapsychology; he is the head of the parapsychology department. He told me that he wanted my help because he was doing some scientific work on the theory of reincarnation: that man is born many times again and again.
I talked with him and I said, "Do you believe in reincarnation?"
He said, "Certainly. I am a Hindu and I believe that it is true. Now I want to prove it scientifically."
I said, "Then your research is unscientific from the very beginning. If you are a Hindu and you believe that it is true without experimenting, without going into the process of experimentation, without gathering facts, and already the belief is there, then you will impose your belief. You will not listen to the facts; you will try to distort the facts according to your theory, according to your a priori belief. You are not a scientist at all. Forget that idea that you are a scientist. Who has given you a Ph.D.? And what nonsense are you doing in your parapsychology department? Better call it the teaching of Hindu religion. Why call it parapsychology? Then some Christian will try to prove scientifically that there is no reincarnation, there is only one life. And if it is to be proved democratically, then Christians, Jews and Mohammedans outnumber Hindus and if it is to be decided democratically, by vote, then they will win because how many Hindus are there? Almost half of humanity is Christian, the second great religion is Mohammedanism, then there are Jews -- all three together are enough to defeat a small community of Hindus very easily. If everybody sets out with his belief to find out facts to prove it, then it is not scientific."
He had come to stay for a few days; he escaped immediately, and I have not heard of him anymore since then. He was not interested in inquiring, he did not have an open mind, but he confessed to me that he was a Hindu thinking that I was also a Hindu. He would not have said that to any Christian or to a Mohammedan or to a Jew. He was very embarrassed when I said these things to him. The last thing that he asked me was, "Are you not a Hindu?"
I said, "I am nobody. Why should I be a Hindu? Blood is neither Hindu nor Mohammedan nor Christian, nor are bones Hindu, Mohammedan, Christian. How can consciousness be Hindu, Mohammedan and Christian? I am just my consciousness, I am my bliss. How can bliss be Hindu or Mohammedan?"
Devena, being open means dropping your mind politically, religiously, philosophically; dismantling it brick by brick. It is a painful process, but it is the only way to know the truth and it is the only way to be free from all kinds of superstitions, from all kinds of fanatical beliefs. The idea of the fanatic is: "My religion is true, and don't be misled by the facts!" He does not trust the facts; he believes his dogma. And the more ancient it is the more he believes in it. His idea is: "How could people have believed in it for such a long period? It must be true."
But the Jews are as old as the Hindus and they have always believed that there is only one life, and Hindus have always believed that there are many lives. The religions that were born out of Hinduism -- Jainism and Buddhism -- both believe in many lives, and the religions that were born out of Judaism -- Christianity and Islam -- both believe that there is no other life, only one life. Time cannot be decisive. nor can numbers be decisive.
Only a scientific approach or a religious approach... it is the same to me. I call it science when your inquiry is objective, I call it religious when your inquiry is subjective, but for both inquiries an open consciousness is absolutely required. That is the first, fundamental requirement: a consciousness without any mind -- and that can happen only through meditation. Meditation is the only magic that can help you to be free from the mind, can help you to be free from yourself, your past and all the burden of the past.
Next: Chapter 9: To Enjoy Life Is Bliss, Question 8
Energy Enhancement Enlightened Texts Zen Walking in Zen, Sitting in Zen
Chapter 9:
Osho - Talks on Zen: Walking in Zen, Sitting in Zen, Chapter 9: To Enjoy Life Is Bliss, Question 1, I HAVE BEEN HERE NOW FOR ALMOST TWO AND A HALF YEARS, BUT I STILL FEEL THAT SOMETHING IN MY LIFE GOES BASICALLY WRONG. EXCEPT FOR SHORT GLIMPSES, I AM UNABLE TO FIND ANY LASTING MEANING IN IT. MOST OF THE TIME I'M HANGING IN A BOTTOMLESS, QUITE FRIGHTENING, UNCOMFORTABLE 'NOWHERE.' WHAT IS WRONG? at energyenhancement.org
Osho - Talks on Zen: Walking in Zen, Sitting in Zen, Chapter 9: To Enjoy Life Is Bliss, Question 2, I JUST DECIDED TO TAKE SANNYAS BECAUSE I WANTED TO DO IT ANYWAY (DURING MY FIVE WEEKS OF BEING HERE). NOW INNER STRUGGLE STARTS AGAIN; I FEEL UNDER PRESSURE AND THAT IT WAS NOT A FREE DECISION AND DID NOT REALLY COME FROM MY HEART at energyenhancement.org
Osho - Talks on Zen: Walking in Zen, Sitting in Zen, Chapter 9: To Enjoy Life Is Bliss, Question 3, WHAT IS GAUTAM THE BUDDHA'S MESSAGE IN SHORT? at energyenhancement.org
Osho - Talks on Zen: Walking in Zen, Sitting in Zen, Chapter 9: To Enjoy Life Is Bliss, Question 4, I AM A FOOL. WHAT SHOULD I DO? at energyenhancement.org
Osho - Talks on Zen: Walking in Zen, Sitting in Zen, Chapter 9: To Enjoy Life Is Bliss, Question 5, YOU SAID TODAY THAT ALL WOMEN ARE ESSENTIALLY NUNS BUT THAT NO MEN ARE MONKS. BUT SINCE I CAME TO LIVE IN POONA MY SEXUAL ENERGY SEEMS TO HAVE DISAPPEARED -- I THINK I'M JUST TERRIFIED OF ALL THE VIBRANT, ALIVE WOMEN HERE! at energyenhancement.org
Osho - Talks on Zen: Walking in Zen, Sitting in Zen, Chapter 9: To Enjoy Life Is Bliss, Question 6, A FEW QUESTIONS... at energyenhancement.org
Osho - Talks on Zen: Walking in Zen, Sitting in Zen, Chapter 9: To Enjoy Life Is Bliss, Question 7, WHAT IS BEING OPEN? at energyenhancement.org
Osho - Talks on Zen: Walking in Zen, Sitting in Zen, Chapter 9: To Enjoy Life Is Bliss, Question 8, WHAT IS THE DIFFERENCE BETWEEN AN OPTIMIST AND A PESSIMIST? at energyenhancement.org
Osho - Talks on Zen: Walking in Zen, Sitting in Zen, Chapter 9: To Enjoy Life Is Bliss, Question 9, CAN I COUNT ON YOU TO KILL ME? at energyenhancement.org
Osho - Talks on Zen: Walking in Zen, Sitting in Zen, Chapter 9: To Enjoy Life Is Bliss, Question 10, YOU SAID THAT THERE IS A RUSSIAN HERE. WHAT DO YOU THINK OF RUSSIANS? WILL THERE BE A THIRD WORLD WAR? at energyenhancement.org
Osho - Talks on Zen: Walking in Zen, Sitting in Zen, Chapter 9: To Enjoy Life Is Bliss, Question 11, I AM LEAVING FOR ITALY. WOULD YOU PLEASE TELL ME A JOKE TO TELL TO THE ITALIANO? at energyenhancement.org