ADVANCED ENERGY ENHANCEMENT MEDITATION SAMYAMA COURSE ARGENTINA

email sol@energyenhancement.org for details

THOMAS BLAIR AT IGUAZU FALLS - THE DEVILS THROAT! OCTOBER 2008

Well, after Thomas Blair's Energy Enhancement Courses in Spain L'Escala 2006, and Spain Palamos 2007, Thomas returned for a third time - an Advanced Energy Enhancement Meditation Course Refresher to Rosario Argentina going on to Iguazu Brazil in October 2008 in which he removed a Dense Multi-Cored Matrix Blockage Implant from past lifetimes.

email sol@energyenhancement.org for details

THOMAS BLAIR AND DEVI DHYANI AT IGUAZU FALLS - THE DEVILS THROAT! OCTOBER 2008

email sol@energyenhancement.org for details

DEVI DHYANI AND SATCHIDANAND - IGUAZU FALLS OCTOBER 2008

THE ENERGY ENHANCEMENT INITIATION 2

LEARN THE KUNDALINI KRIYAS OF KRIYA YOGA

THE 5 ELEMENTARY CIRCULATIONS OF THE KI OF TAOISM

MORE ADVANCED THAN MEDITATION!!

FASTER THAN MEDITATION

ABOVE AND BEYOND MEDITATION

<> THE CIRCULATION OF THE ENERGIES,

<> THE MICRO AND MACROCOSMIC ORBITS OF CHINESE ALCHEMICAL TAOISM,

<> THE FIVE ELEMENTAL CIRCULATIONS OF THE QI.

MEDITATION, SHAKTIPAT, ENERGY CIRCULATION, THE KUNDALINI KRIYAS, THE FIVE ELEMENTAL PATHS OF THE CHI OF CHINESE ALCHEMICAL TAOISM, THE GROUNDING OF NEGATIVE ENERGIES, V.I.T.R.I.O.L, THE ART CARD OF THE THOTH TAROT, ACCESS TO KUNDALINI ENERGY, STRONG PSYCHIC PROTECTION, LEARN THE MERKABA, PYRAMID PROTECTION, POWER TOWER PROTECTION, CREATE THE ANTAHKARANA, SOUL FUSION, MONADIC INFUSION, LOGOS INFUSION!!!

I felt very emotional and started to shake and cry as the waves of negative energy released through my body down to my feet and then to 'ground'. This reaction completely surprised me as I thought Yoga was all about stretching the muscles, developing agility and finally achieving calm. Anna Andersen on her Energy Enhancement Yoga Teacher Training Course

https://www.energyenhancement.org/page17.htm

The ancient symbols of energy circulation in all Ancient Traditions provides energy enhancement with a path which works - FAST!!

The Same Guided Meditation as this ADVANCED TECHNIQUE of Energy Enhancement has been symbolised in many cultures. All the SYMBOLS below mean the

same CIRCULAR GUIDED MEDITATION.

The Yin Yang Symbol of Chinese Alchemical Taoism.

The Circular Broach in the costume of the Zen Master on the left. Zen is the Hybrid of Buddhism and Taoism. Hogen, the name of my Master, Zen Master Hogen means, "Master of the Tao"

The Christian Fishes.

The picture left is of the evening Arati Ceremony at the Sacred City of Haridwar taken by the Directors of Energy Enhancement on one of their India Tours.

The Zen Circle.

The Circular Sacred Thread traditionally worn around the body, over the shoulder and around the genitals, by the Hindu Brahmins who are Brahmacharya, celibate, and working under the tutelage of a Guru.

When the circulation of the energies, the Microcosmic Orbit, the Macrocosmic Orbit starts to function then the higher attachment of the Soul and higher starts to control all lower attachments.

The ancient symbols of energy circulation in all Ancient Traditions provides Energy Enhancement with a path which works - FAST!!

All the symbols ABOVE are the same GUIDED MEDITATION of...

ENERGY ENHANCEMENT Initiation 2 - THE CIRCULATION OF THE ENERGIES

are Ancient symbols, Thousands of years old, which show the Antiquity of Energy Enhancement Guided Meditation of Energy Circulation.

The Ancient and successful Techniques incorporating the technology of change.

YOGANANDA, MASTER OF KRIYA YOGA, THE CIRCULATION OF THE ENERGIES, AND THE KUNDALINI KRIYAS

"With this technique, your evolution will increase with every energy revolution to create a revolution in your evolution" - Paramahamsa Yogananda

GET THESE TECHNIQUES, LEARN THEM NOW

FROM SWAMI SATCHIDANANDA LIVE! OR FROM THE ONLINE OR VIDEO COURSES

These are the start of the Kundalini Kriyas and The Five Elemental paths of the Chi of the Taoist masters, comprising Initiations 1-4 of Energy Enhancement.

These INITIATIONS give the Hidden Taoist Secrets of the Microcosmic AND the Macrocosmic Orbit

Through patient and unselfish love they gave me ten unforgettable days that has changed my life, my way of seeing, thinking, breathing, living!

Thanks Satchi & Devi for teaching me how to fly - you will always be my Jonathan Livingston Seagull! Anna Andersen

More Essential Information is available in the Energy Enhancement E-Book available NOW on this site....

Click Here for the Online Energy Enhancement E-Book - www.energyenhancement.org/shau.htm

This technique cleans all the Chakras. Helping all parts of the mind including the Unconscious, to become more calm and still.

To remove the stones in the path of the watercourse. To remove blockages to the flow of your energy.

It teaches how to cleanse the psychic body so that our psyche becomes sensitive and our energy more powerful.

It strengthens the psychic circuits and decreases the resistance to the flow of Energy. It helps to build the psychic body, as Gurdjieff called it, "The Body Kesdjian".

REPORT FROM INJA BY Pierre Morency
Canada

I'm in the process of fully testing the techniques and approaches I've learned but can already feel - and prove!- tremendous changes in my life.

For instance, since I've been working on "cleaning my base chakra" (The Grounding of Negative Energies, Stage Three of Energy Enhancement, -Satchidanand) everything around me seems to be going through a massive cleansing process - Only 2 days after I returned to Canada from India, a chain reaction of events led my to change my 5 employees, change some of my major accounts and delay a move to the United States. 10 weeks after the program, things are stabilizing.

Looking back, I think the cleansing process probably saved my business and my marriage.

Thank you Satchi and Devi!!!


<>Pierre Morency
Canada

https://www.energyenhancement.org/page17.htm

Exerpt from the E-Book -The Energy Enhancement Book, available by download.

This technique of Energy Circulation (EE Initiation 2) and Grounding (EE Initiation Three) is referred to in the 12 Labours of Hercules. Ancient teachings in the form of stories which enable "The Son (Hercules) of God (Zeus)" to get married to the daughter of the king of the underworld.

To integrate the Crown Chakra with the Base Chakra or how to become Enlightened.

All ancient myths refer to hidden levels of meditation.

Throughout history, simple stories and symbols containing many levels of meaning have usually not been destroyed by the prevalent Religion as have been the competing religions temples and texts. In particular The Herculean Labour of the cleaning of the Augean stables refers to the cleaning of the Base Chakra with a River of Energy.

The Fifth labour of Hercules. Exerpt from the E-Book -The Energy Enhancement Book, available by download.

In the past, psychologists have only worked on one painful experience at a time by providing a meaningful theory by Freud or Jung and then examining the problem. Through understanding the problem, it is released and the client adjusted back into society in his proper place. He may still be neurotic because only one problem has been solved.

The same with ancient lives. We may travel back to, see and fix one life problem in one of our past lives, but what about the other thousands of life-times, each with their own traumas, deaths and problems.

Energy Enhancement Techniques teaches how to remove All of the traumas, deaths and problems as simple negative energy. You do not have to see the problems.

They are simply grounded as Negative energy.

Learn how to simply, "Ground the last dregs of your VITRIOL!"

THE TWELVE LABOURS OF HERCULES

THE FIFTH LABOUR OF HERCULES

There is an ancient Greek myth about Hercules, (a Son of God, Zeus), wanting to marry Persephone the Daughter of the King of the underworld. The Crown Chakra wanting to combine with the Base Chakra. Shiva combining with Shakti. A Human Being becoming Enlightened.

He needed to ask her father's permission. When he did, her father was pleased to marry his daughter to the son of Zeus, but first he must perform 12 tasks. The 12 labours of Hercules.

The fifth task was to clean out the Kings stables - The Augean stables. Hercules said, "No Problem," but when he saw the stables, he realised what a mountainous task he had taken on.

There were thousands of horses and they had been creating manure for hundreds of years.

Just like we, ourselves, create and absorb pain and Karma over thousands of lifetimes.

At first, he tried to dig the manure, examining every turd. Just like the psychologists and past life therapists of today. But after one month he had got nowhere. He had only cleared a small hole in a mountain of shit.

After much thought, he then projected to change the course of the river Styx, the river we cross when we die, through the stables. When he did this, the stables were quickly cleaned as the river washed all the manure away.

Deep Rivers of Energy lie hidden deep within us.

As we learn to access and then to use them. So, All our History. All our pain can be dissipated and washed away.

THE TWELVE LABOURS OF HERCULES

THE SIXTH LABOUR OF HERCULES -The Stymphalian Birds - THE PATH OF ILLUMINATION AND THE REMOVAL OF ENERGY BLOCKAGES ABOVE THE HEAD

CERBERUS, THE TWELFTH AND FINAL LABOUR OF HERCULES, THE REMOVAL OF ENERGY BLOCKAGES IN AND BELOW THE BASE CHAKRA AND THE PATH OF ILLUMINATION

The Twelve Labours of Hercules - The Nemean Lion and Energy Blockages

THE TWELVE LABOURS OF HERCULES AND THE AUGEAN STABLES BASE CHAKRA ENERGY BLOCKAGE CLEANOUT

ENERGY ENHANCEMENT EASILY REMOVES ENERGY BLOCKAGES

https://www.energyenhancement.org/page17.htm

HAPPINESS - NO PAIN - NO KARMA WITH ENERGY ENHANCEMENT!!

After the removal of the above blockage for the small of the back, her back was completely free from pain. So much so that she stopped taking the prescribed anti- inflammatory medication which had been prescribed by her doctor, and which she had been taking for seven years.

THE START OF THE ENERGY ENHANCEMENT ENERGIES REMOVES THE ENERGY BLOCKAGES INSIDE WHICH CAUSE LACK OF MEMORY AND INTELLIGENCE, ANGER AND DEPRESSION, ACHES, PAINS AND ALL DISEASE EVEN INCLUDING CANCER.

STOP THE PAIN - TRANSMUTE AND DISSOLVE ALL TRAUMA AND NEGATIVE ENERGY

THE PAINLESS REMOVAL OF STRESS, TRAUMA AND NEGATIVE EMOTION

The Buddhafield of energy, in which evolutionary progress can quickly be made, and Kundalini Energy are absolutely necessary to any course of Meditation.

Energy Enhancement Advanced Techniques allow PAINLESS progress above and beyond any other course.
ENERGY ENHANCEMENT TEACHES YOU HOW TO REMOVE ALL THESE PAINFUL PARTS AND EMOTIONS WITHOUT ANY PAIN OR PROBLEM, JUST THROUGH MEDITATION AND THE PRESENCE OF YOUR TEACHERS, IN THE BUDDHAFIELD..
ENERGY ENHANCEMENT ON THE COSTA BRAVA
Dearest Satchi and Devi,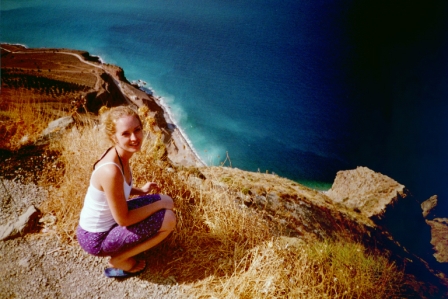 It has been almost five months since I said good-bye in the airport in Crete. There are several bits of writing that I owe you and that will come your way eventually. I am in transition between my touring job and my theatre camp. Now that I am done with the tour I have had a few minutes to reflect on what I brought away with me from Greece. (Please feel free to use this as a testimonial.)

When I went looking for an intensive yoga or dance training program one year ago I hoped that I would be able to direct my life down a more positive path, learn to focus my emotions in a positive way, learn to use my empathy as a tool and not as a crutch, improve my physical health, and refine my yoga teaching skills.

I accomplished all of those things with you! While I feel a little half baked on some points I can safely say that the test drive of 5 months on the road has proved the difference in my interaction with the world.

I can only imagine that, had I been able to spend the entire 9 months with you this year I would feel even more solid in the skills I have learned.

When I decided to fly half way around the world to study for 9 months with people I had never met before, or even talked to on the phone, my friends said I was a little crazy but encouraged me to follow my heart. (Thank goodness I have open-minded friends.)

My gut instinct told me that you were both good people and that you would help me with my goals. Here is my advice to anyone who is unsure if it is wise to fly half way around the world to join you:

DO IT!

You are two of the most compassionate and supportive people I know. You challenged me exactly the way I needed to be challenged.

When I look back on my time with you I often tell people that I flew half way around the world to be with my parents.

While I mean this facetiously because of your similarities to my parents in your effect on me I also mean that.....

You stirred as much change in me as someone a close as a parent can.

I just want to emphasize that my goals for my training with your, despite it being shorter than expected, were met. I know that there is more work to be done but I am thrilled with the results.

I am in the process of putting together the next year for myself. Where will you be January through May?

Much love, light and learning,
Arwen

https://www.energyenhancement.org/page17.htm

TEACHERS OF SATCHIDANAND

THE TRUTH IS ONE, THE PATHS ARE MANY

SIVANANDA OF RISHIKESH

"I LOVE ALL GURUS, ALL RELIGIONS, ALL TEACHERS, ALL METHODS"

The Energy Enhancement Symbol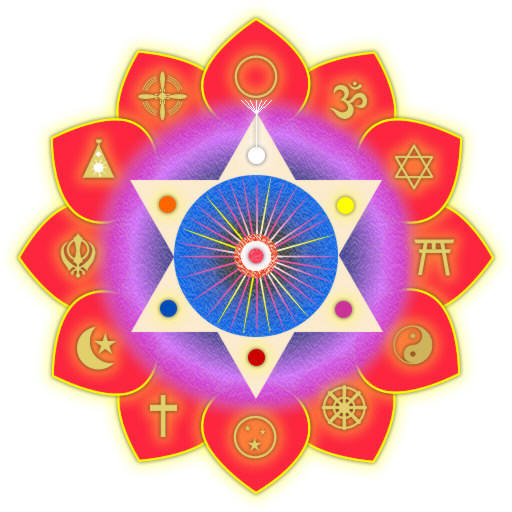 Swami Satchidananda Energy Enhancement and the Synthesis of Religion - "One Meditation to Rule them All"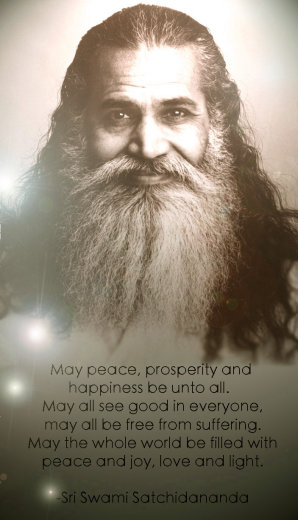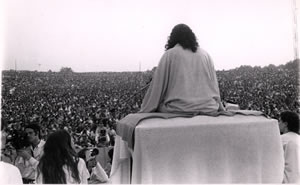 SWAMI SATCHIDANANDA - WOODSTOCK GURU 1969

Interfaith Pioneer "THE TRUTH IS ONE, PATHS ARE MANY"
<>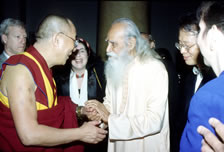 SATCHIDANANDA WITH DALAI LAMA
H. H. Swami Satchidananda (Sri Gurudev) was a leading proponent of interfaith understanding. His motto, "Truth is One, Paths are Many," has been celebrated around the world. He organized many interfaith programs, retreats, and conferences. In 1968, Sri Gurudev, along with Rabbi Gelberman; Brother David Steindl-Rast, a Roman Catholic Benedictine monk; and Eido Tai Shimano, a Zen Buddhist monk, co-founded the Center for Spiritual Studies, in which the clergy of different faiths met once a month to share their dialogue. This center grew into the Yoga Ecumenical Seminar that held weekend retreats for the followers of different religions wishing to come together in prayer and meditation and to share ideas.

During these interfaith retreats and symposiums, Sri Gurudev had another innovation: the Yoga Ecumenical Service (now known as the Light Of Truth Universal Service), in which representatives of different faiths gathered together around a circular altar and performed a worship service to a central light. This light—in the form of a lit candle—was adopted as the universal symbol of the Divine. Performing the service were celebrants representing their respective faiths, and offering worship to the central light from their own faith tradition.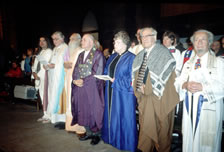 SATCHIDANANDA AT INTERFAITH CENTER
Sri Gurudev was also invited to serve on the advisory boards of many interfaith organizations. For over 30 years, he lent support to organizations including: The Temple of Understanding, Thanksgiving Square, The Parliament of the World's Religions, The International Interfaith Centre, The Interfaith Center of New York, and the United Religions Initiative.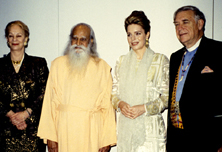 SATCHIDANANDA WITH QUEEN NOOR OF JORDAN RECEIVING JULIET HOLLISTER AWARD AT THE UNITED NATIONS

In 1980, the World Thanksgiving Council named Sri Gurudev a "Fellow of World Thanksgiving." In 1994, in recognition of his tremendous contribution to interfaith dialogue and understanding, Sri Gurudev was chosen to be among the first recipients of an interfaith award presented by The Temple of Understanding. Sri Gurudev received the Juliet Hollister Award at the United Nations. The two other eminent recipients were Her Majesty Queen Noor of Jordan and the Very Reverend James Parks Morton, Dean Emeritus of The Cathedral of St. John the Divine and President of The Interfaith Center of New York.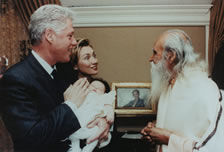 SATCHIDANANDA WITH PRESIDENT CLINTON

In 1998, Sri Gurudev was invited to meet President and Mrs. Clinton. During the visit, the Clintons expressed their appreciation for Sri Gurudev's continued support of the Clinton Administration, as well as for his prayers and encouragement during difficult times. Sri Gurudev gave the Clintons a mala (prayer beads), along with copies of his books. They all then participated in a blessing ceremony for the President's godchild.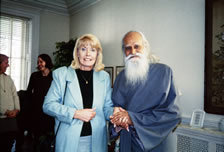 SATCHIDANANDA WITH BETTY WILLIAMS
That same month, President John Casteen of the University of Virginia invited Sri Gurudev to a luncheon at the University with Ms. Betty Williams, Nobel Peace Laureate and children's rights activist. Following the luncheon, Sri Gurudev joined H. H. the Dalai Lama and Archbishop Desmond Tutu at the Nobel Peace Laureates' conference sponsored by the University. After the conference, the Dalai Lama invited Sri Gurudev to attend a plenary session in Washington, D.C. with several other religious leaders to discuss how they could work more closely together toward furthering interreligious dialogue and world peace. This group formally became the "Interreligious Friendship Group" and, in November 1999, it met for another planning session hosted by President Jimmy Carter at the Carter Center in Atlanta, Georgia.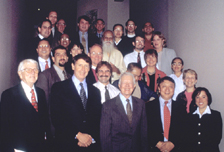 SATCHIDANANDA AT CARTER CENTER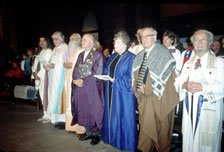 SATCHIDANANDA WITH INTERFAITH CENTER
Also in the Fall of 1999, Sri Gurudev was invited to give the opening prayers for an interfaith service convened by The Interfaith Center of New York and The Temple of Understanding. This service was a celebration of the interfaith community's commitment to the work of the United Nations, and it marked the opening of the 54th Session of the General Assembly. The Secretary-General of the United Nations, H. E. Kofi Annan, Mrs. Annan, and the President of the General Assembly, H. E. Theo-Ben Gurirab addressed the gathering. During the program, The Rev. James P. Morton gave a tribute in honor of Sri Gurudev's 50th anniversary of Sannyas (ordination as a monk), citing his leadership in the field of interfaith dialogue for those many years.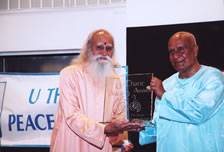 SWAMI SATCHIDANANDA WITH SRI CHINMOY RECEIVING UNITED NATIONS U THANT PEACE AWARD

Then, in April 2002, Sri Chinmoy presented the U Thant Peace Award to Sri Gurudev, on behalf of The Peace Meditation at the United Nations. The Rev. James P. Morton hosted the occasion at The Interfaith Center. The U Thant Peace Award is given to individuals and organizations that have exemplified the lofty spiritual ideals of the late United Nation's Secretary General U Thant and that have implemented those ideals in the tireless pursuit of world peace. Previous recipients of this prestigious award have included, H. H. Pope John Paul II, Mother Teresa, Archbishop Desmond Tutu, and Nelson Mandela.



"I believe all religions pursue the same goals, that of cultivating human goodness and bringing happiness to all human beings. Though the means might appear different the ends are the same."
—H. H. the 14th the Dalai Lama Tenzin Gyatso

"Every human being under the sun is graciously welcome at the LOTUS."
—The Very Rev. James P Morton, The Interfaith Center of New York

"Words cannot express the uplifting feelings I have experienced in visiting this shrine. The LOTUS celebrates the unity of all faiths, the many paths but one God."
—Rabbi Joseph Gelberman, the New Synagogue; Founder and President, All Faiths Seminary International

"The LOTUS stands as a living monument to the interfaith ideals."
—Dr. Karan Singh, Member of Parliament (India); Internat'l Chairman of the Temple of Understanding

"I appreciate the LOTUS which promotes understanding among all people and among all religions. May we all come to the path of unity that will allow us to overcome the enemy of separation that is now trying to destroy all of the earth."
—Sun Bear, Founder and Medicine Chief of the Bear Tribe Medicine Society

"The LOTUS is a 'Statue of Spirituality' equal to the Statue of Liberty. It unites spirituality into the reality of the Oneness of God and Light and gives everybody unity in diversity."
—Yogi Bhajan, Sikh Dharma Chief Religious and Administrative Authority for the Western Hemisphere

"The LOTUS is a visual testimony to interfaith understanding and stands as a beacon of Truth and Peace."
—The Venerable Prabhasa Dharma, Founder of the International Zen Center; 45th generational heir of the Vietnamese Lam Te (Rinzai) Zen Lineage

"The LOTUS was built to address the challenge of the hour: for us to work together in the formation of a global spirituality that will make us realize that we are all one and the welfare of any one lies in the well-being of us all."
—Father Basil Pennington, OCSO, Abbot of the Cistercian Monastery

"More people have died in the name of God and religion than in all the wars and natural calamities. But, the real purpose of any religion is to educate us about our spiritual unity. It is time for us to recognize that there is one truth and many approaches. The basic cause for all the world problems is the lack of understanding of our spiritual unity. The need of the hour is to know, respect, love one another and to live as one global family. Our humble aim in building the LOTUS is to spread this message."

—H. H. Sri Swami Satchidananda, founder of LOTUS






World Faiths Symposium Address
By H. H. Sri Swami Satchidananda
19 July 1986, Charlottesville, Virginia


Beloved friends, this World Faiths Symposium is really a great opportunity for us to come together and to understand each other and our essential unity. We all know that each mind has at least a little difference from other minds.

God—or whatever you like to call the One who created the entire universe—seemed never to make duplicates. The modem scientists say that even two snowflakes are not exactly similar. Two bodies are not similar. Two thumbs are not similar. We are all different physically, mentally, intellectually and, of course, materially too. But in one thing we are one. That is spirit. It is the same spirit that runs through every individual, everything in life.

The life force that runs through this body is the same that runs through a small mosquito. That means that we are all united in spirit. A mosquito is my own brother or sister. And that is what we call universal love, and that is what we call God. If God is love, it means that if you can express that universal love, you are none other than God.

It is to emphasize that unity in the midst of varieties that we are gathered here. That's why it's a world symposium, with the theme "Truth is One, Paths are Many." There are many approaches to one Truth. All of our friends here this morning have many cultures, many approaches, but we are all here together to express that one Truth. Let us experience that one Truth.

As our Barbara Marx Hubbard said, "Thoughts are the beginning, words are the continuation, but the acts should be the culmination." Action is most important.

My very dear friend Father Joachim Pillai said, "Find the unity within yourself." It is true. The Bible said, "Love thy neighbor as thyself." If we take time to analyze that phrase we see that it means you have to see yourself in your neighbor. Only then can you love him or her as your own self. How can we do that?

To give a small analogy: Imagine that I give you a tray of fruits. I ask you to look for the apple and pick it up. You look at everything on the tray. If you have to identify the apple, what do you need to have already within you? The image of an apple. Unless you know what an apple is you cannot pick the apple from the tray. So, to pick the apple you should have the apple in you. In the same way, to pick your neighbor as yourself you should know who your Self is. That is why the scriptures say, "Know thyself." Then, see thyself in your neighbor. Then love your neighbor as yourself.

It's not only the charity that begins at home; even that knowledge—the knowledge of one's own Self—helps you to see yourself in everybody, in everything. That's what is called Self-Realization. It begins within. It begins at home. It begins with the individual.

We talk a lot about seeing the same spirit in everybody, but unless we recognize that we are spiritual beings essentially functioning in this body and mind, we don't identify ourselves as the Spirit. Instead, we identify ourselves with other things that we use. When you use a human body, you are a human. But when you use an animal's body, you are an animal. When you use the body that has a black color, you call yourself black.

We usually identify ourselves with the things we use in our lives. You live in a certain country so you identify with that country and say, "I am an American." or "I am an Australian." or "I am an Indian." Why? Because you happen to be on that soil, because you happen to be in a certain body. But if you recognize yourself as Spirit, you can no longer say, "Only this is my home; only these are my people."

That limited identification has to be sacrificed. That's why every shrine, every temple, every church has a sacrificial altar. What is it that we sacrifice? We sacrifice the little "i" We sacrifice the part that says, "This is mine. That is mine. And the rest is not mine." We seem to have too many mines around us. As you all know, more mines means more opportunity for explosions. We may think it's only on the war field that mines are thrown. But we throw mines in the home. So we have to defuse the mine, change the label and call it Thine. It is very simple; once that is done then the "mines" won't explode anymore. We should free ourselves from all these temporary identifications. In reality we are all that pure "I," pure Self.

There is a beautiful saying in the Rig Veda: "Bring all the beautiful truths from wherever they are; and take them as your own." That is what we should remember. Let the inspiration come from all the sources. Every source, and every individual, has something to offer. I'm not saying to get rid of your individuality. We don't want to do that. Keep your identity and use it but don't be limited to that. See everybody as your friend, as your brother, as your sister. There's only one God in the heaven; we're all God's children. We have come to play a game, not to fight. Let's have fun. Thank you so much.



LOTUS - LIGHT OF TRUTH UNIVERSAL SHRINE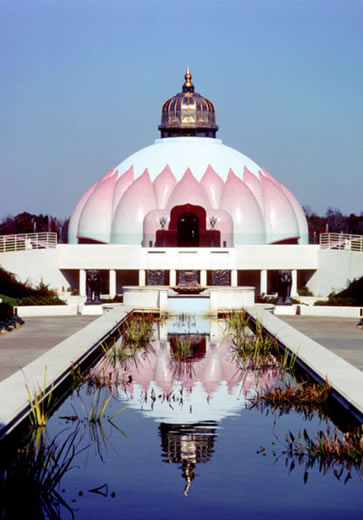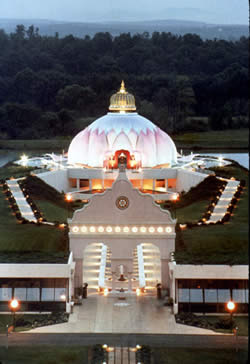 Perhaps the crowning glory of Sri Gurudev's interfaith work is the Light Of Truth Universal Shrine—an interfaith shrine built in Yogaville in 1986. LOTUS celebrates the unity behind the diversity of the world religions. Open to people of all faiths to meditate and pray, this shrine uses the universal symbol of light as the symbol of the Divine. It is the first shrine ever built to house altars for every major faith and also faiths less well-known and those not yet known.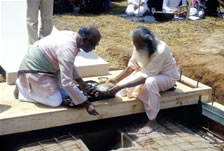 PUTTING GEMS INTO THE FOUNDATION OF THE LOTUS




LOTUS Prayer
By H. H. Sri Swami Satchidananda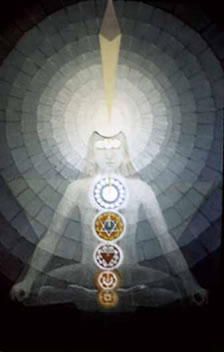 O Lord, the Light of Lights,
You are the Indweller of the entire Universe.
You are the Light of Awareness.
You are the Light of our Consciousness.
You are the One who enlightens everything and
everybody.
You are the One who makes the sun shine, the moon shine,
Who makes the stars shine, who makes the fire burn.
Kindly lead us to that Light of Wisdom
and remove the darkness of ignorance; enlighten our hearts.
Help us experience that Light within and without.
Help us see the same Light, the same Spirit dwelling everywhere in everything,
or to be more accurate, as everything.
Help us to understand You and You alone through all these various forms
and names, through all these different approaches and ways of worship.
Help us recognize the central unity. Help us realize we are Your image,
Your children, no matter what the differences are.
Let us behold Your Spirit running through all.
Give us the strength and courage and capacity to experience that Peace
and Joy and share that experience with everyone.
Help us to get away from these selfish temptations
with which we are creating all the differences, all the fights, and all the wars.
We have suffered enough due to our ignorance.
Please guide us to know our brothers and sisters
and to know we are all parts of your family.
Enlighten our paths, O the Light of Lights, Lord of Lords. Help us, guide us.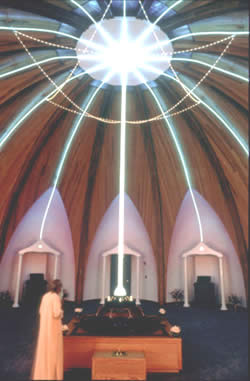 INSIDE LOTUS IS THE LIGHT SHINING DOWN FROM THE CHAKRAS ABOVE OUR HEADS SEPARATING INTO THE 12 SHRINES OF ALL THE MAJOR RELIGIONS ON THIS PLANET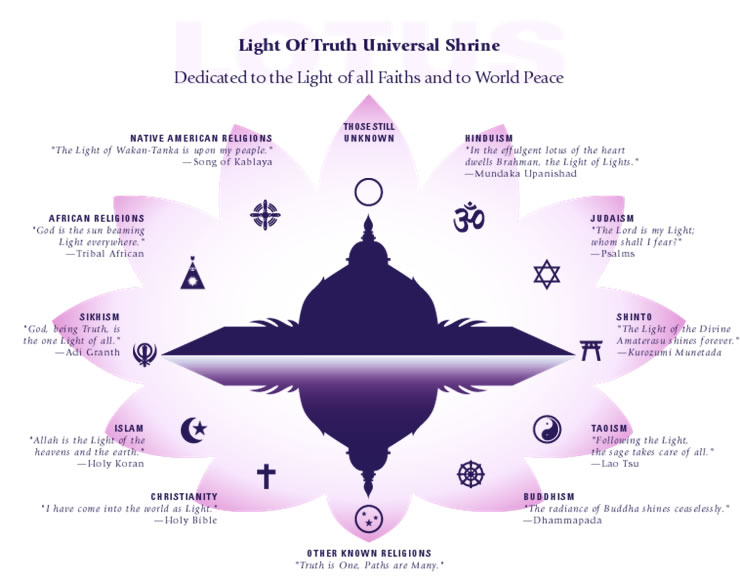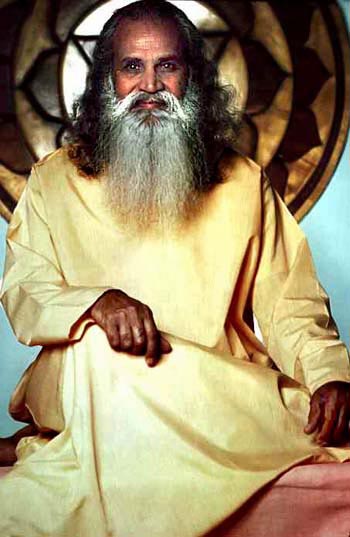 Purpose of the LOTUS
Every village should have a temple. First, you build the temple and then live around the temple. This was the teaching of the great old saintly lady, Avvaiyar. She said, "Never live in a village where there is no temple." That was her commandment. That means God is the Lord of the village. We are all God's subjects. So, the Light Of Truth Universal Shrine will be the palace for that king, for God. That is the dream that seems to be haunting me.

The main reason for all the unrest in the world, I feel, is the lack of proper understanding of the spiritual side of the people. I'm trying to bring an awareness that, only through faith, can we help people to realize their spiritual oneness. The moment people understand their spiritual oneness, there is peace. The scriptures say that peace is really in realizing the oneness.

Before I even started building the LOTUS, I did some serious thinking, "Is it necessary? Should we spend money for that? Why can't we spend that money for the more needy people who need something immediately?" And people sometimes ask me these questions. My answer is that I don't deny the importance of immediate service to those who are needy, poor, sick and hungry. But why are people poor? Why are they sick? Why are they hungry? Treating a disease is good, but treating the cause is more important.

The world is destroying itself in the name of religion: "Mine is the best, yours is the worst." The Hindus and Muslims. The Sikhs and the Hindus. The Jews and the Christians. Fighting, fighting. Is that what the religion is for? Do you think God will be happy? No. God wants all His children loving each other, playing with each other, even when they follow different paths. That is why I wanted to build the LOTUS.

The LOTUS will draw many people because it is something unique in the whole world. LOTUS is one of a kind. There is no other shrine like this, accommodating all the various chapels under one roof. The other day, someone sent me a small clipping about a church in California where there is a Catholic and a Protestant chapel under one roof. Here, we are putting all the world religions under one roof. In that respect, it is unique. It should be the pride of Yogaville.

All the religions coming together, respecting each other is Yoga in religion. To bring the religions together is LOTUS. To bring the people together is Yogaville. That is why LOTUS is a part of Yogaville. We are trying our best to reach the people and to tell them that peace is the most important thing. Without peace, even if you have gained the whole world, it is of no use.

Our religion in Yogaville could be called, "Undoism." Enough damage has been done to nature and humanity in the name of religion and God. It is time to undo that. Look at history: More people were killed in the name of God and religion. Even wars and other calamities didn't kill so many people.

That's why, you may call it any way—Hindu or Undo or Christian or Buddhist or Jewish or no religion. Our religion is the basic foundation of all the religions, all the faiths. What we practice is found in every faith, every religion. That means we want to be good and do good. We are be-gooders and do-gooders. We want our lives to be easeful and peaceful so that we can be useful. That is our religion.

We don't say people should give up their chosen religion. No. Never, never, never. We don't believe in that kind of conversion. Just because I love my mother, should I ask you to renounce your mother and love my mother? I should know that as I love my mother, you also love your mother. So we say, "Let us each love our mothers." There is no need to give up your own. In fact, you should not. Be loyal to your parents, your religion, your country; but, at the same time, love the other fellow's also.

You don't have to renounce this to love somebody. That's why it is a universal approach. It is not uniformity, but universality—unity in diversity. We are not trying to put everything into one religion. The world is really beginning to understand this now. There are many, many global interfaith conferences. The time has come; the world has shrunk. We cannot separate ourselves and deny each other. It's time to know, respect, love one another and to live as one global family. Our humble aim in building the LOTUS is to spread that message.

Excerpted from the booklet, "Heaven on Earth: My Vision of Yogaville" by Sri Swami Satchidananda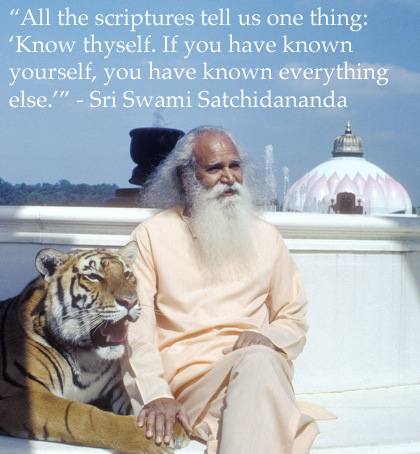 Energy Enhancement APPRENTICE LEVEL 4 and the Heart Center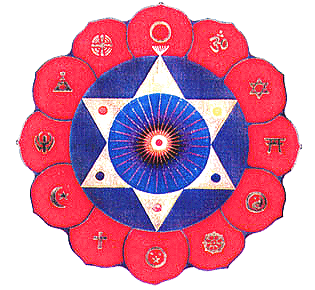 The SOL Symbol, from The Synthesis of Light - SOL, contains 12 petals which in India symbolises the chakra Lotus of the Heart Center. Each petal contains a Symbol of one of the Major Religions of the World. Each Religion teaches some techniques of Enlightenment - Gifts to the World.

The Age of Aquarius, the Year 2000, the New Milennium, is the Age of Synthesis.

Energy Enhancement Synthesises, brings together these Meditation gifts for the first time in one Course.-

THEY SHOWED US THE PATH OF THE HEART.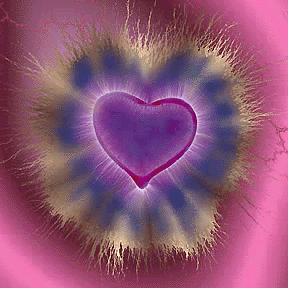 With Energy Enhancement APPRENTICE LEVEL four

Learn how to Heal all your Primary Relationships
Learn how to develop strength and purity in your Heart Centre.
To Heal your Heart with Excellence.
---
THE TRUTH IS ONE, THE PATHS ARE MANY

The Energy Enhancement Symbol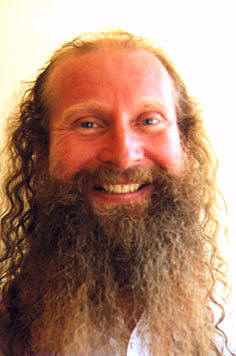 SWAMI SATCHIDANAND STUDENT OF SWAMI SATCHIDANANDA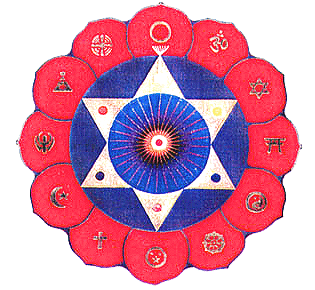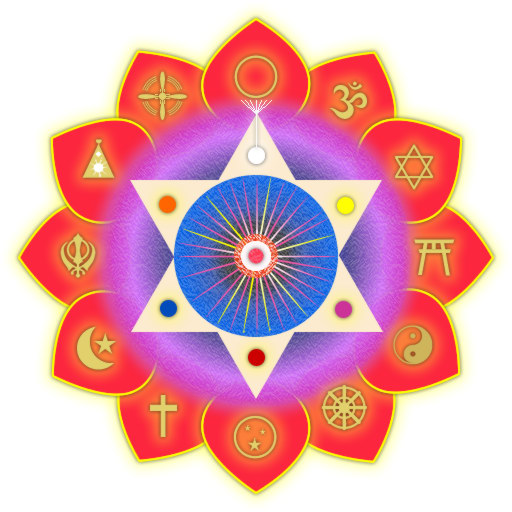 SWAMI SATCHIDANANDAS SYMBOL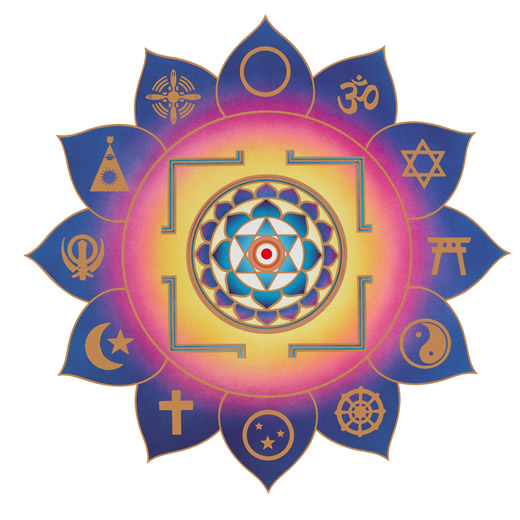 The Energy Enhancement Symbol of the Twelve Petalled Lotus of the Heart Center with One of the Symbols of the Worlds Major Religions in Each One of the Petals.
Inside the symbol is the Hexagram - The Seal of Solomon, with the Seven Chakras describing the Three Initiations on the Path of Enlightenment -
Initiation 1. The Opening of the Heart. Solar Plexus to Heart Chakra.
Initiation 2. The Mastery of Relationships, Abdomen to Throat Chakra. Initiation
3. Enlightenment, Base to all the Head Chakras which is taught on the Energy Enhancement Course plus many other Initiations.
At the Very Center is the Heart Chakra radiating Peace and Light outwards.. like the Sun...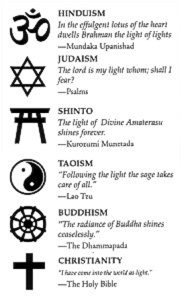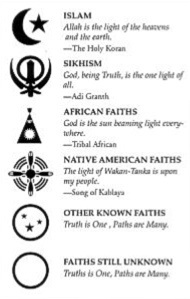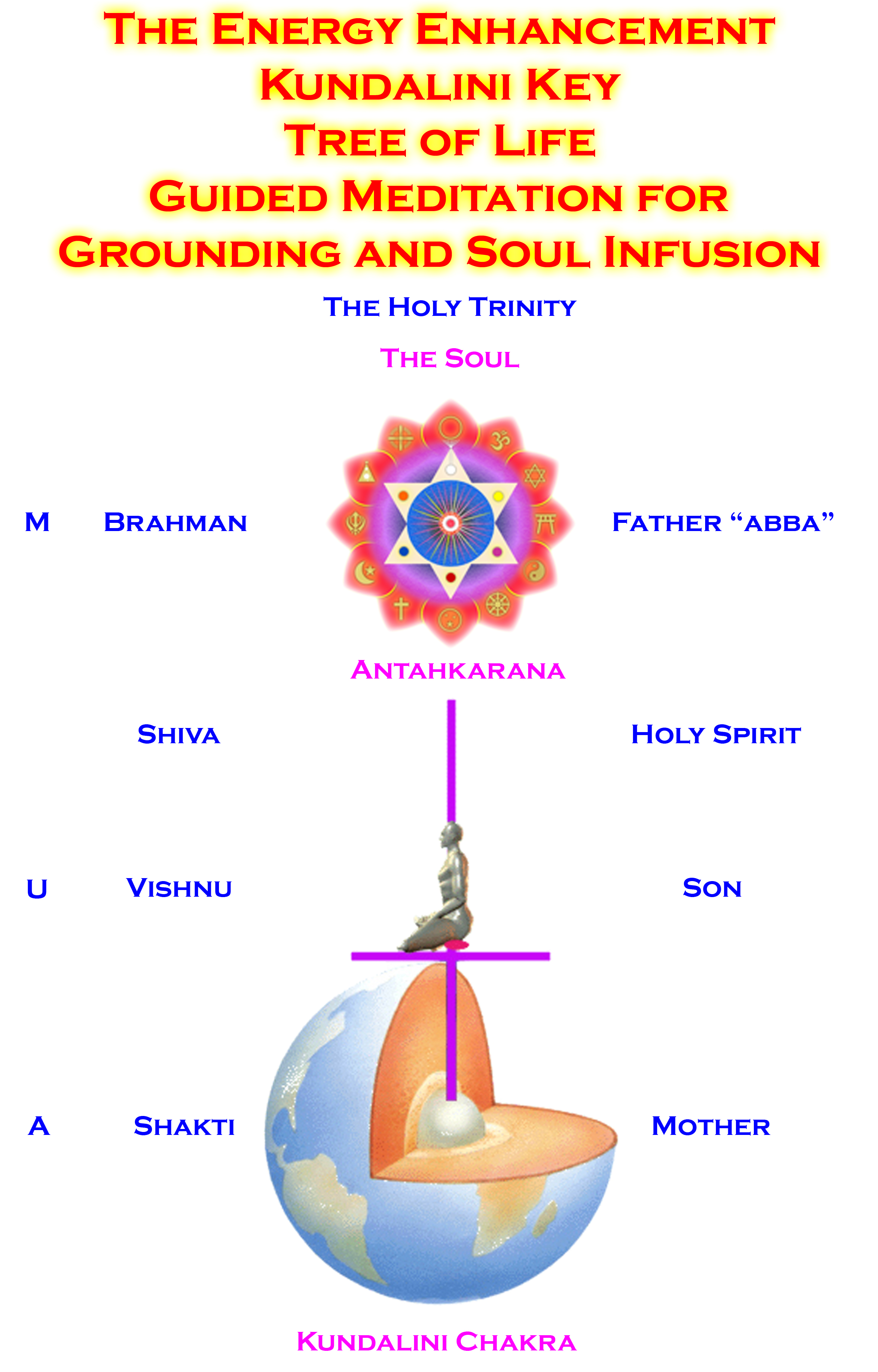 ENERGY PROJECTION OUT OF THE BODY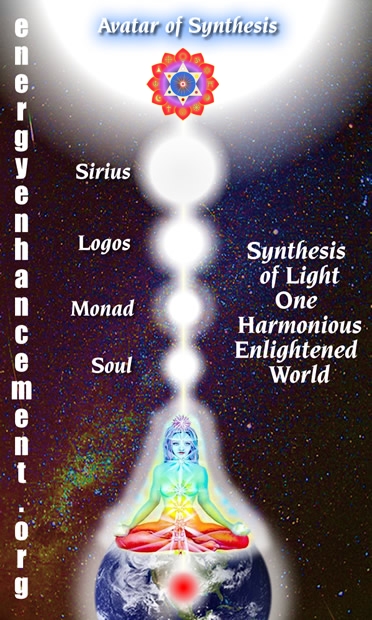 What is a Guru?
By H. H. Sri Swami Satchidananda

A Guru is a stitta pragnyam, one of steady wisdom—one who transcends the body and the mind. The one you call the Guru is the Self. It is the Self that can have equanimity. It is that Divine within, the God within; the Guru is not the man or woman—remember that. When you see somebody and say that they are a "Guru," you don't mean that person—the physical body or the intelligence. You mean that Self.

"Gu" means darkness. "Ru" means remover—the one who removes your ignorance. You are ignorant of your Guru within. He or she just removes that ignorance so that you can see your own Guru within. The Guru is simply one who reflects your original condition, your inner Guru. The external Guru's duty is to show your own Guru within. That way, you won't need to depend on the external Guru.

You are that Guru; you are that Self, in truth. In reality, every one of you is a Guru. However, some people seem to know it; others don't. Sometimes the children seem to know it more. A little boy came up to me and said, "I'm God. Do you know that?" Children seem to know. And that's why they have that divine face. Somehow, we seem to have lost it. We all had that knowledge when we were born. Once you realize that, you will be possessed by beautiful qualities. Nothing can shake you. Until and unless that happens, nothing else can save you. Let us know this first.

The external Guru is to point out the Guru within you. It's almost like a mirror showing your face. The mirror doesn't have a face of its own. It simply reflects your face. Isn't it true that no one has seen his or her own face? Have you ever seen your face? Do you know for sure that you have a face? How do you know? Have you seen it? Yes, in the mirror. But, in the mirror what you see isn't really your face. What you see in the mirror is the reflection.

The Guru should not think that he or she is a Guru. But, the disciple should think of himself or herself as a disciple. It is the disciple that makes the Guru. When you see something beautiful in someone and when you want to learn from that person, then he or she becomes your teacher. The person should not come and say, "Hey, I am your teacher; learn from me." No genuine teacher will ever say that. If asked the question, "Are you my teacher?" they would say, "Well, I don't know. You should know that. If you are learning something from me, maybe I am your teacher then. If you are not learning anything, then I am not your teacher." As long as the disciple wants to learn, it's fine. If the disciple feels, "I am not really satisfied with this teaching; I would like to go to someone else," then, fine; go. There is no bond. A teacher, a Guru, is there not to bind the disciple, but to free the disciple.

In reality, the Guru is not the person. The Guru is the omnipresent consciousness which pervades everything and which guides the entire universe constantly. But because the Guru is within you, and you have never seen it, you want to see it with a reflection. It is there where the external Guru, or the teaching, comes in. Actually, the Guru is the teaching. The teacher may not always be present, but the teaching will always be there. The teaching is the Guru. With the help of the teaching, you will realize your own Guru within. And that Guru constantly guides you in all your efforts in life.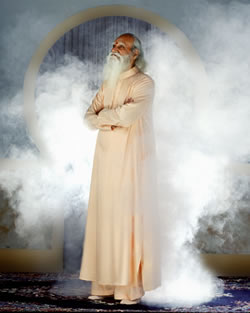 You Will Never Be Without Me
By H. H. Sri Swami Satchidananda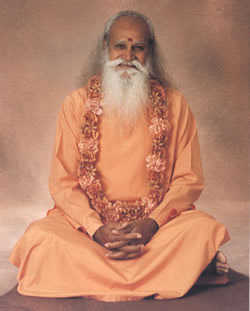 When I leave my body I will continue to guide you from a higher level. When you are in the Guru's physical presence you may think that the guidance is coming form the physical side. No, spiritual help need not depend on the physical body.

It's almost like I'm wearing a robe. But when I take this robe off, you are able to see something more real. Once the physical body is gone, those who have the capacity to see, will see the spiritual body. It is the spiritual body that is able to go everywhere, moving freely. The time will come when I will no longer be confined in the body and can easily reach everybody.

Evolved souls, enlightened beings, sages and saints, when they depart from the body they can easily reach everybody. They can do more great things than they did while they were in the body.

The Guru-disciple relationship never ends. It's always there. Whether the Guru leaves the body, or the disciple dies. That relationship is eternal, and Guru and disciple can never be separated.

Remember you will never be without me, never! The body may go, but I am always with you. Always!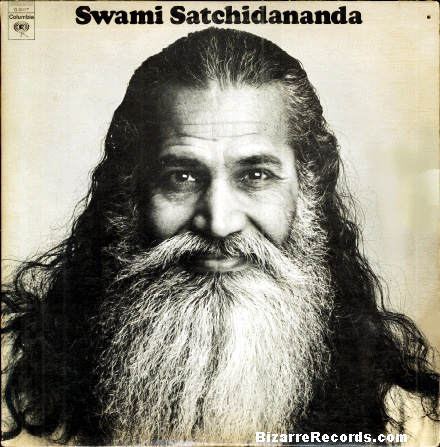 THE TWELVE LABOURS OF HERCULES
THE SIXTH LABOUR OF HERCULES -The Stymphalian Birds - THE PATH OF ILLUMINATION AND THE REMOVAL OF ENERGY BLOCKAGES ABOVE THE HEAD
CERBERUS, THE TWELFTH AND FINAL LABOUR OF HERCULES, THE REMOVAL OF ENERGY BLOCKAGES IN AND BELOW THE BASE CHAKRA AND THE PATH OF ILLUMINATION
The Twelve Labours of Hercules - The Nemean Lion and Energy Blockages
THE TWELVE LABOURS OF HERCULES AND THE AUGEAN STABLES BASE CHAKRA ENERGY BLOCKAGE CLEANOUT
THE SIDDHIS - THE PSYCHIC POWERS GIVEN BY SAMYAMA PURIFICATION - REMOVAL OF ENERGY BLOCKAGES FROM THE CHAKRAS - FROM THE YOGA SUTRAS OF PATANJALI - Energy Enhancement Level 5
If the Map is correct the results follow...
If you are tired of all the many systems of meditation which leave questions unanswered and where the path to enlightenment is ill defined and uncertain then don't delay end the suffering as soon as possible – learn Energy Enhancement.
Jean, FROM THE SEPTEMBER 2005 ENERGY ENHANCEMENT COURSE
---
"The day is short and the work is Great and the workers are Lazy. But the reward is Large and our Master urges us to make Haste."

Writings of the Abbod of Halmyrach
---
ENERGY ENHANCEMENT IN SPAIN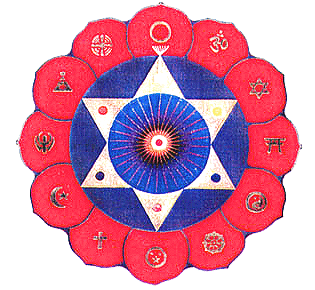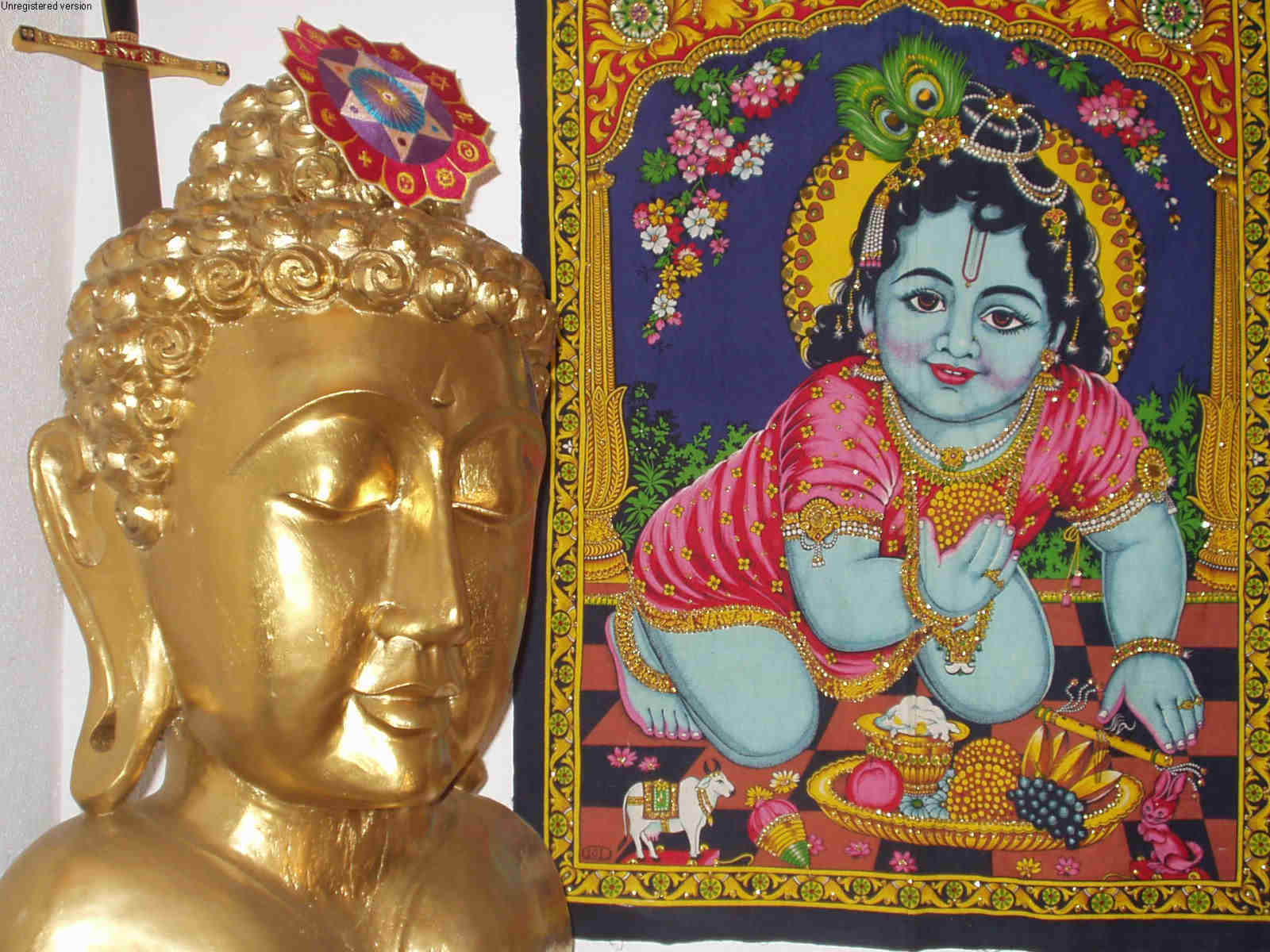 The Meditation Room of the Energy Enhancement Villa - BUDDHA AND KRISHNA

Bookmark this page - add it to your Favourites Now!!

Here is a Testimonial about our Three Level Energy Enhancement Course over One Month With MS, Human Resources Director Europe/Asia of a large Fortune 500 US Multinational Company


Looking for a way to spend a productive month in beautiful surroundings with great people? Well I'm very happy to recommend Energy Enhancement run by SOL in Spain and to be specific Satchidanand and Devi Dhyani.

Initially I was looking for some Yoga and meditation to mark a significant change in my life and to enhance my general health and wellbeing.

By accident I came across the SOL Web site over a year ago and just noted it - made a few enquiries and did nothing other than to file it for future reference.

One year later I called to follow up and arranged to come and do the full Energy Enhancement programme for 4 weeks.

I was not sure if this was wise, as I knew nothing other than what I had read on the web site and the testimonials, which I was a bit sceptical about!

However, I am now adding my own because if you read this you might be a bit like me.

Don't hesitate - go for it!

https://www.energyenhancement.org/page17.htm

EXPERIENCE MORE!!!

EMAIL sol@energyenhancement.org for PRICES AND BOOKINGS

SATCHI PROVED THIS TO ME IN THE FIRST FIVE MINUTES OF OUR FIRST MEDITATION, BY PUTTING MY BACK AND TOP OF THE HEAD IN THE RIGHT POSTURE. I IMMEDIATELY FELT A FLOW OF ENERGY GOING UP MY SPINE.
Once this stage was reached I had tremendous energy!

more?....

https://www.energyenhancement.org/page17.htm

"EASY AND SMOOTH ENERGY ENHANCEMENT PUTS YOU IN CONTACT WITH KUNDALINI ENERGY WHICH SPEEDS UP THE PROCESS OF ENLIGHTENMENT AND INTELLIGENCE"

PAUL

Energy Enhancement is truly an atom bomb, extremely powerful stuff. When I return to real life I will be in such a kick ass state, I want to go dancing and engage with existence! Yes! The clouds have parted!

But seriously, it is great. What more can I say? I don't want to oversell it, so I'll simply say that in the end it'll make you feel better, you'll meet two wonderful people and have a great time. My spirits have been lifted and my mind expanded since I've been here, and I have a strong feeling inside that life will simply go on getting better and better for me and for everyone I know."

https://www.energyenhancement.org/page17.htm

COME AND GET EXPERIENCED!

CLICK BELOW FOR DETAILS

EMAIL sol@energyenhancement.org

FOR PRICES

THE ENERGY ENHANCEMENT APPRENTICE LEVEL TWO COURSE

THE REMOVAL OF ENERGY BLOCKAGES.

THE REMOVAL OF THOUGHTFORMS, IMPLANTS, ENTITIES, AURIC EGG BLOCKAGES, DISAPPOINTMENT, BEREAVEMENT, NEGATIVE EMOTIONS - ANGER, FEAR, WANTING SYMPATHY, MANIC, SADNESS, DEPRESSION, CHRONIC DEPRESSION, ENVY, JEALOUSY, THE DESIRE TO DO HARM, EMOTIONAL IQ, CLEAR CANCER FROM THE DNA, CHAKRAS, PARTS OF THE BODY, THE TIMELINE, THE KARMA CLEANING PROCESS, THE WOMB, CLEAN THE KARMA FROM ALL THE YEARS OF YOUR LIFE, CREATE GOOD LUCK, AND GOOD HEALTH.

Energy Enhancement Advanced Techniques allow PAINLESS progress above and beyond any other course.

Energy Enhancement Advanced Techniques only use ENERGY which underlies all other human functions.

Brenda Wilkinson, Co Durham.
You have both made me think about life in a very different way and I thank you both with all my love.


https://www.energyenhancement.org/page17.htm

MEDITATION, SHAKTIPAT, ENERGY CIRCULATION, THE KUNDALINI KRIYAS, THE FIVE ELEMENTAL PATHS OF THE CHI OF CHINESE ALCHEMICAL TAOISM, THE GROUNDING OF NEGATIVE ENERGIES, ACCESS TO KUNDALINI ENERGY, CHECK OUT FOOD, REMOVE ENERGY BLOCKAGES, STRONG PSYCHIC PROTECTION, LEARN THE MERKABA, PYRAMID PROTECTION, POWER TOWER PROTECTION, CREATE THE ANTAHKARANA, SOUL FUSION, MONADIC INFUSION, LOGOS INFUSION!!!

EXPERIENCE MORE!!!

EMAIL sol@energyenhancement.org for PRICES AND BOOKINGS

COME AND GET EXPERIENCED!

INDIA INJA 2010

EMAIL sol@energyenhancement.org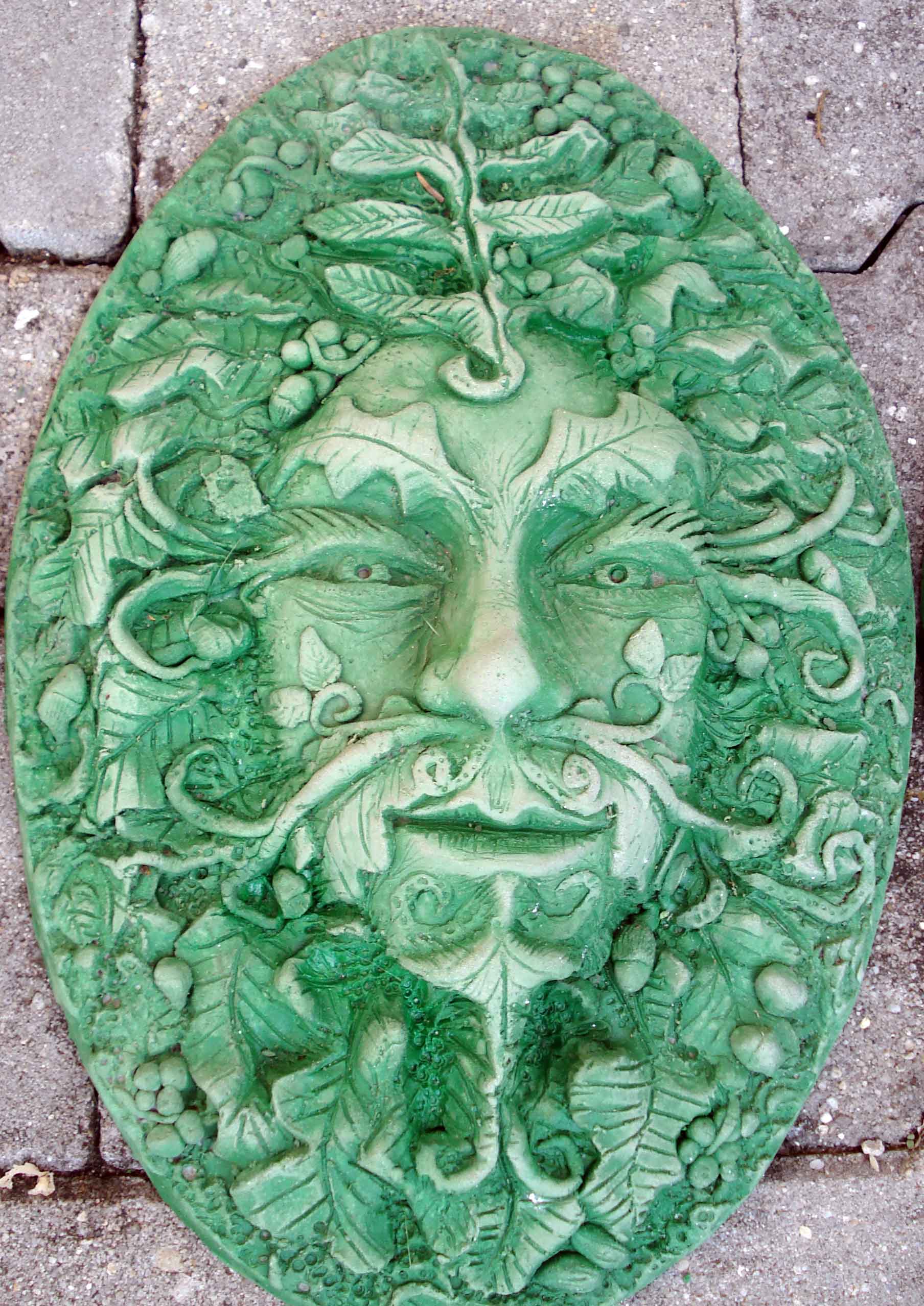 THE GREEN MAN OF THE DRUIDS
SEXUAL IMPLANTS
As time went on he saw connections from the blockages in the head to all the chakras in the body, and all the other implants above the head and all the other blockages below the base. These implants had been totally imprisoning his soul and tried to gain great Orc influence in the path of his life, as they try to influence all Humans on this planet to parasitise all psychic energy on this planet as a Rose is destroyed by Aphid Insects.
After regaining the Jolly Green Giant the image of the tree changed and he was able to see more blockages above the head, Still Connected to the Base, in the form of Blockage Implant Rings which he referred to as, "Collets".
As he was meditating on grounding the Collets one day - as he released the Collets - he saw many of his previous girlfriends, And each of the girlfriends was connected to one of their friends who controlled them. And he cut all the connections from the Collets to them as he removed the Collets totally.
If you have sexual implants in the base chakra so this will lead to an ease of connection to partners who have the same type of sexual implants thus creating inappropriate sexual relationships, disappointment, adultery, divorce.
All your sexual energy and the energy of all your orgasms will be channeled back to the implanter and to the person who controls and implants the implanter who may not consciously know that they are controlled implanters, that their job is to implant their victims during the sexual act.
So, Thomas totally and carefully removed each part of the Implant Blockage Matrix Above the head, In the Head, In all of the chakras, in the base Chakra, beneath the Base Chakra and the G Clamps which connected them.
After all that he felt better!! - "Blockage Gone, Pain Gone!"
RESTAURANTS, ROSARIO, VEGETARIAN FOOD AND IGUAZU FALLS IN BRAZIL

IGUAZU FALLS PANORAMA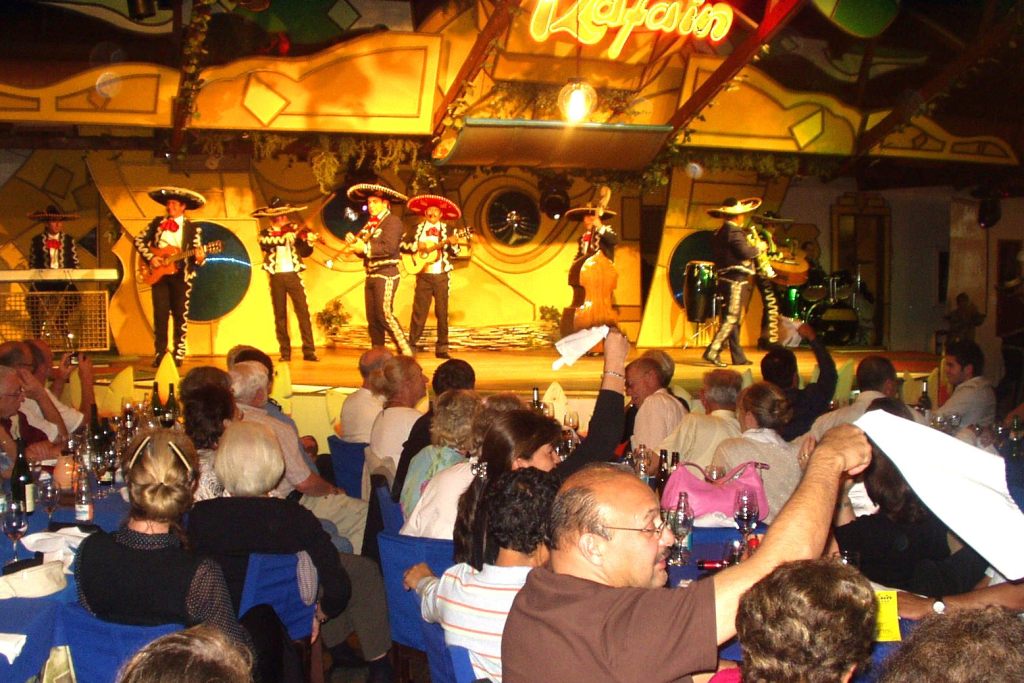 IGUAZU RAFAIN SHOW OF ALL SOUTH AMERICAN DANCES AND VEGETARIAN DINNER - MEXICO MARIACHI
And during the process we visited Rosario, Visited some restaurants, gave him good vegetarian food, took him to Brazil and Iguazu Falls, boosted the buddhafield, advised on the order of Blockage Matrix removal, used Pratipaksha Bhavana - good advice - to help in his Soul Path.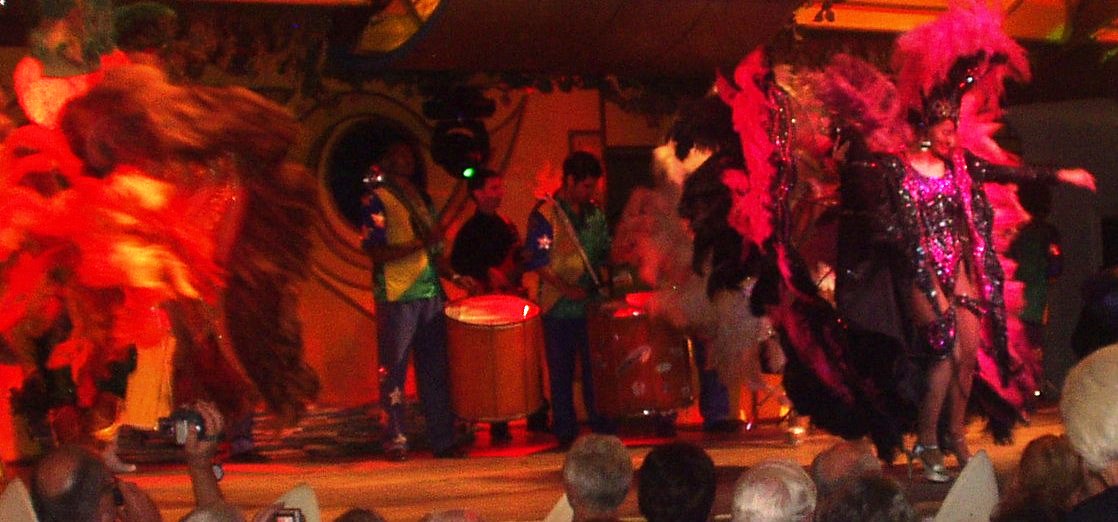 IGUAZU RAFAIN SHOW OF ALL SOUTH AMERICAN DANCES AND VEGETARIAN DINNER - BRAZILIAN SAMBA

IGUAZU FALLS PANORAMA

COME AND GET EXPERIENCED!

INDIA INJA 2010

EMAIL sol@energyenhancement.org

Since that time I am always connected to and able to source the white light from above my head. Many times during this process I just forget to breathe as though my breathing is just naturally suspended. I am now living in the Light!!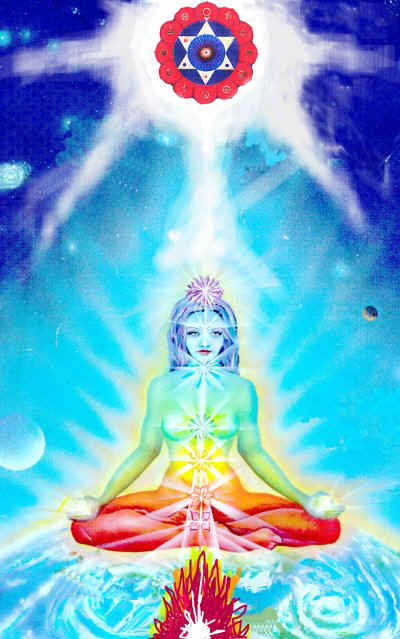 My energies are naturally far higher than when I arrived on the Energy Enhancement course just two weeks ago. I am experiencing the fruits of meditation which normally arrive, if they do, after twenty years of meditation and it has only taken me two weeks.

This is the first meditation course I have been on. I have an injured knee from a few months ago in a motor cycle accident, yet the knee is now healed of its blockages and of its pain here on the Energy Enhancement Course and I am sitting in meditation for more than three hours a day, on the ground in the easy meditation posture, here in the light and working on more of my deep internal blockages.

Truly, perhaps Enlightenment is next!!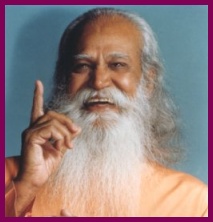 COME AND GET EXPERIENCED!

INDIA GOA TO HIMALAYAS 2010

EMAIL sol@energyenhancement.org


... I recommend you try this Energy Enhancement for yourself.

They gave some inner WEALTH to me and Yoga and better relationships to Candy.
Candy even wants to accompany my daily meditation sessions now!!

I suggest you try the Video course or the Online Course first before you invite them to YOUR home or go to visit them wherever in the World they are. I guess Spain or India this year. You will not be disappointed.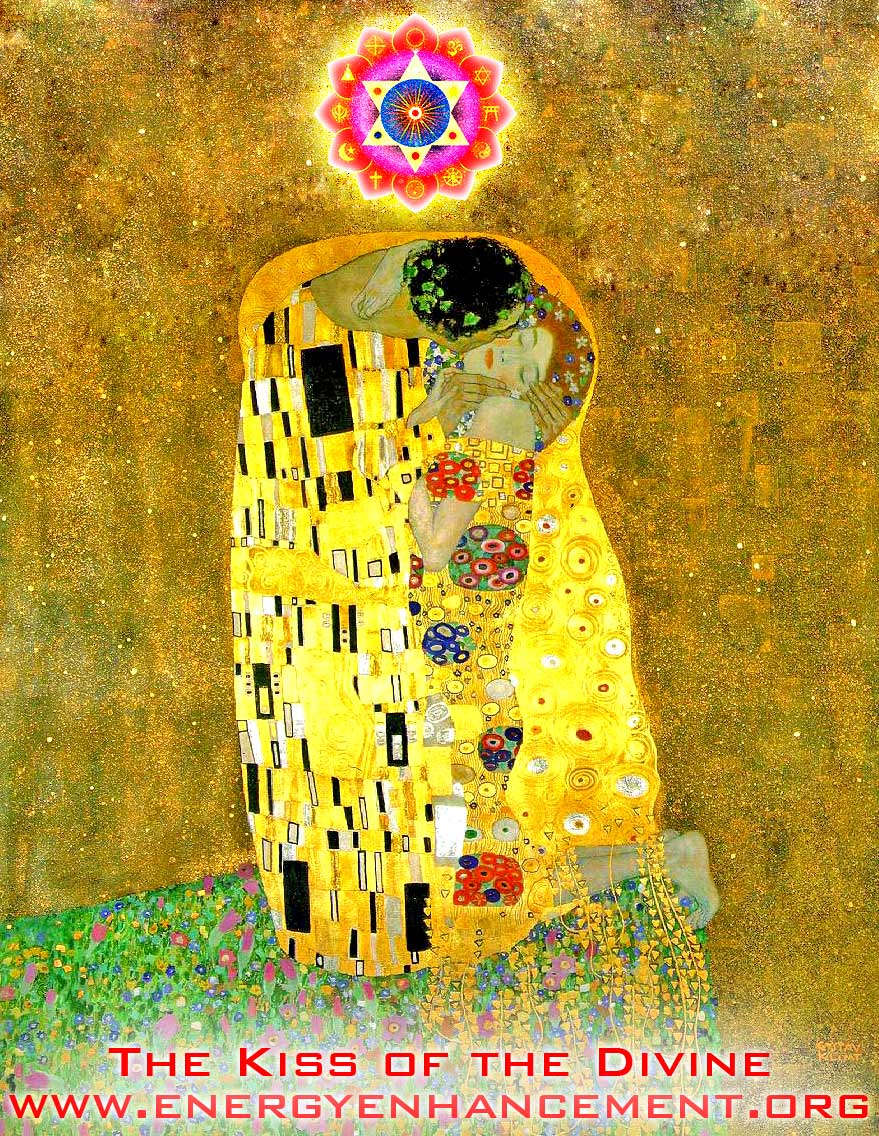 YOU CAN BUY THIS NEW DVD COURSE NOW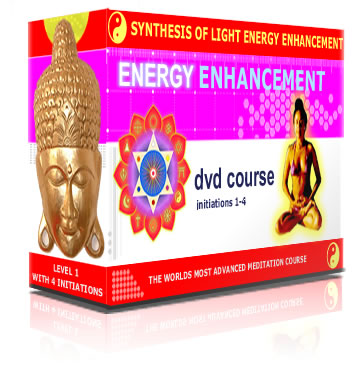 NOW.. IN VIDEO... ON DVD

IF YOU WANT TO SPEED UP YOUR PROCESS WITH THE ULTIMATE TECHNIQUES ON THE PATH OF ENLIGHTENMENT....... BUY THE DVD COURSE NOW!!!

20% off. PRICE WILL RISE NEXT WEEK!!
NEW!! IMPROVED!! 12 HOURS OF VIDEO, EIGHT DVDS

FREE SHIPPING

FREE TEXT SUPPORT

FREE SACRED DANCE AND CHANTING VIDEO

ENERGY ENHANCEMENT INITIATIONS 1 TO 4
| | |
| --- | --- |
| | 1. Initiation 1 Meditation |

Meditation Introductory Talk With Instructions - The Initiation
Introductory Talk Heart Sutra Heart Sutra 1- Heart Sutra 2

| | |
| --- | --- |
| | 2. Initiation 2 Energy Circulation Part 1 |



Introductory Talk - The Initiation
Students Questions

| | |
| --- | --- |
| | 3. Initiation 2 Energy Circulation Part 2 |



Students Experience - Initiation Part 2
Students Experiences Part 2

| | |
| --- | --- |
| | 4. Initiation 3 The Grounding Of The Negatives Enegies |



Introductory Talk - The Initiation
Students Experiences

| | |
| --- | --- |
| | 5. Initiation 4 Macrocosmic Orbit 1 |



Introductory Talk - The Initiation
Talk After The Initiation

| | |
| --- | --- |
| | 6. Initiation 4 Macrocosmic Orbit 2 |

| | |
| --- | --- |
| | 7. FREE Sacred Dance Pink Floyd and Gurdjieffs Sacred Dances |




"IF YOU HAVE NEVER SEEN DEVI DANCE HER SACRED DANCE THEN THIS SERIES OF DVDS IS UNMISSABLE! HERE IS RAW HEALING ENERGY AND KUNDALINI WITH SOME OF THE FINEST MUSICIAN CHANNELERS, INDIGO CHILDREN OF THE FIRST GENERATION."

Swami Devi Dhyani at the Lavarden Theatre

in 5.1 Surround sound

PINK FLOYD, DAVID GILMOUR, Brick in the Wall, High Hopes, Sorrow, Comfortably Numb. THE SACRED DANCES OF GURDJIEFF, NATACHA ATLAS

| | |
| --- | --- |
| | 8. FREE Sacred Dance Led Zeppelin and Ravels Bolero |

Swami Devi Dhyani at the Lavarden Theatre

in 5.1 Surround sound

LED ZEPPELIN, JIMMY PAGE, ROBERT PLANT, THE LONDON METROPOLITAN ORCHESTRA, MORROCAN ORCHESTRA Since I've Been Loving You, Friends, Kashmir RAVELS BOLERO, IN THE STYLE OF FLAMENCO AND THE WHIRLING DERVISHES OF RUMI - IN THIS DEVI TURNS PERHAPS 800 TIMES!




email
sol@energyenhancement.org
NOW!! for details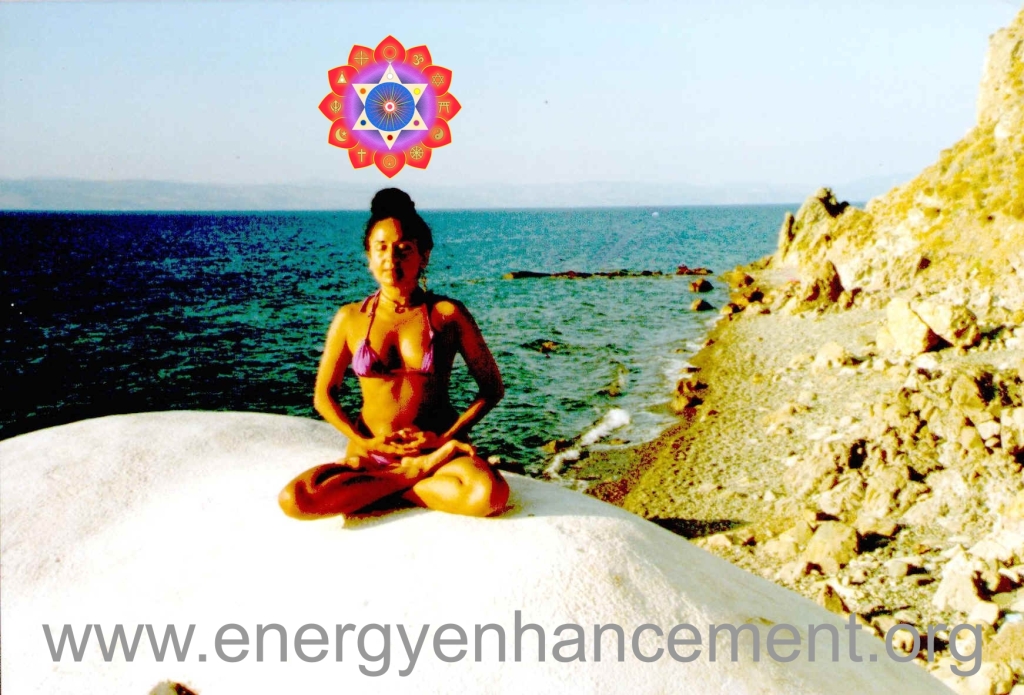 Devi is pure magic.

She said I just know where the point is. I can just see it, and when she treated it our client felt a terrible pain where Devi was touching her on the feet.

The Pains at the back of the heart now were completely gone!

Devi used the light puncture and the Techniques of Energy Enhancement to ground all the negative energy in the point on the feet. It took her five minutes and after that treatment there was no more pain in the point of the feet and the pains on either side of the abdomen had also disappeared. Where did it go to?

Pain is due to an energy blockage.

Devi searching for the reason of the pain in the back of the Heart found the Wood Meridian was not working, so she used the Metal Meridian to remove it.

She treated the pain in the back with the light crystal color puncture the point was just right because the pain was sharp even when was not any force in the application of the crystal light puncture and after the wood meridian started to work she started to treat the Bladder Meridian with the Earth Meridian to made disappear the pain in the back and so it did.

The Pains at the back of the heart now were completely gone!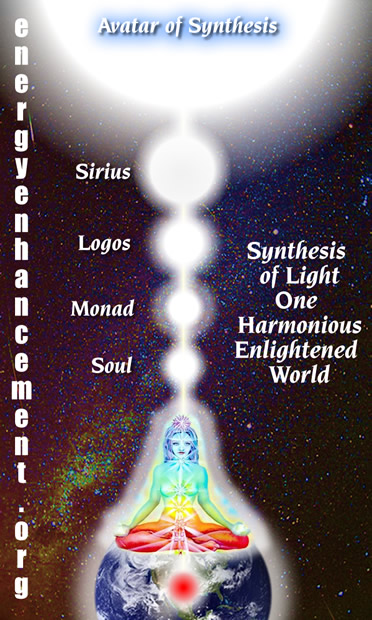 COME AND GET EXPERIENCED!

ENERGY ENHANCED INDIA - LIVE COURSES GOA - COME NOW!!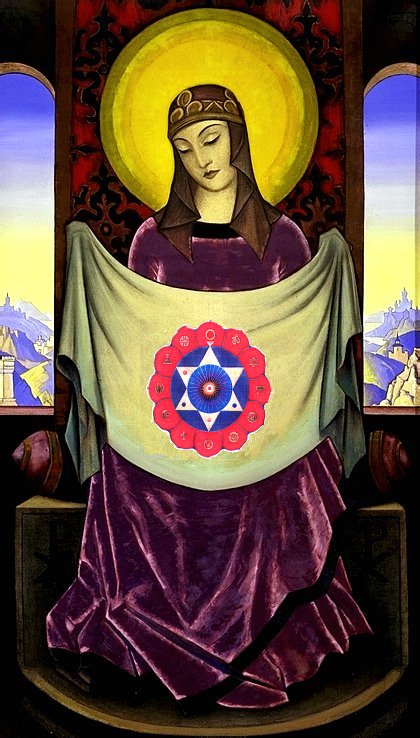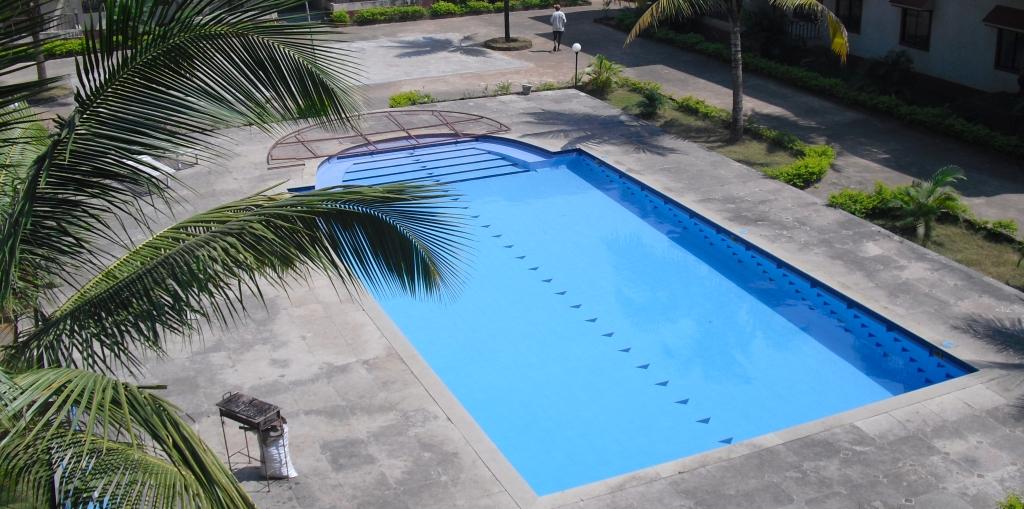 SWIMMING POOL AT THE ENERGY APARTMENTS including air conditioning and Satchidanand and Devi Dhyani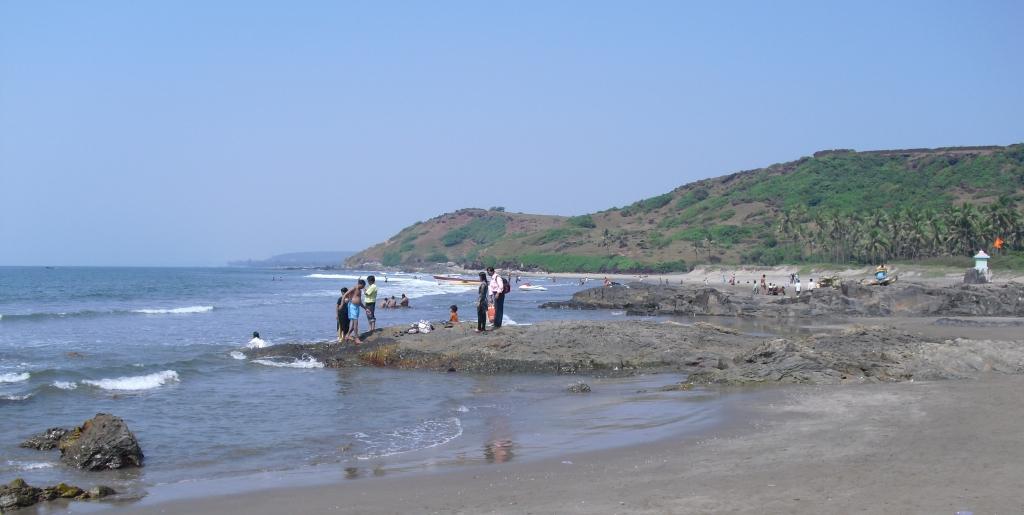 VAGATOR BEACH GOA

ENERGY ENHANCED INDIA - LIVE COURSES HIMALAYAS 2010 COME LATER!!
HIMALAYAS VIEW FROM OUR CENTER WITH SATCHIDANAND AND DEVI DHYANI APRIL - MAY 2010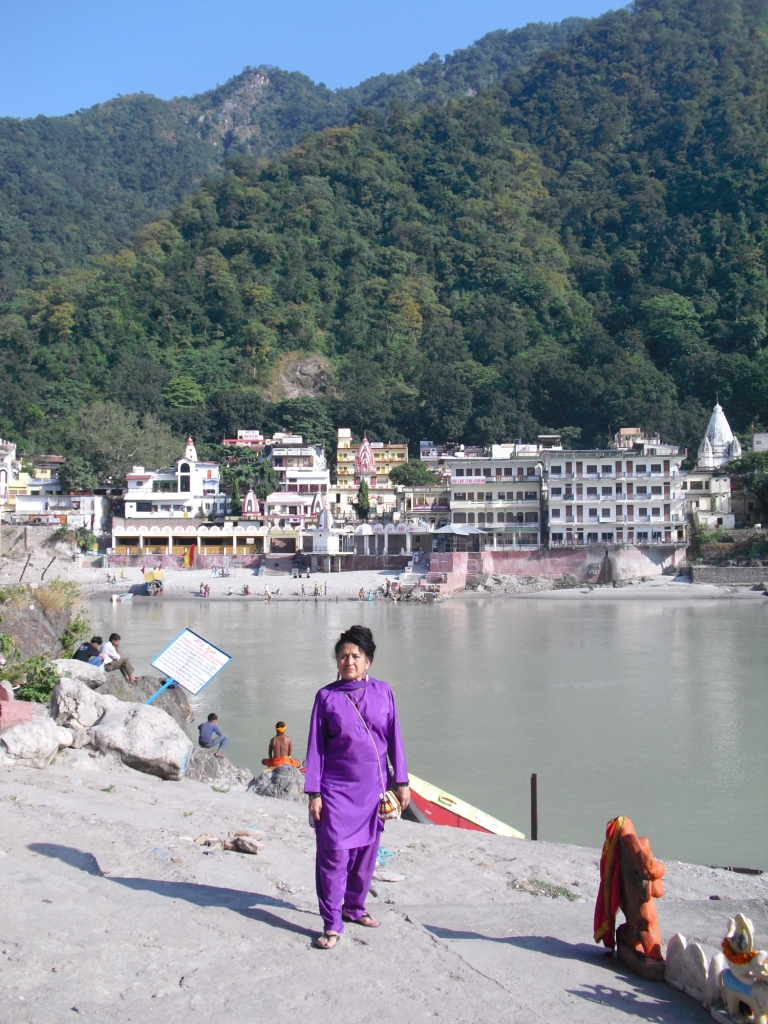 DEVI DHYANI ON THE BANKS OF THE GANGES, RISHIKESH - OCTOBER 2009

EMAIL sol@energyenhancement.org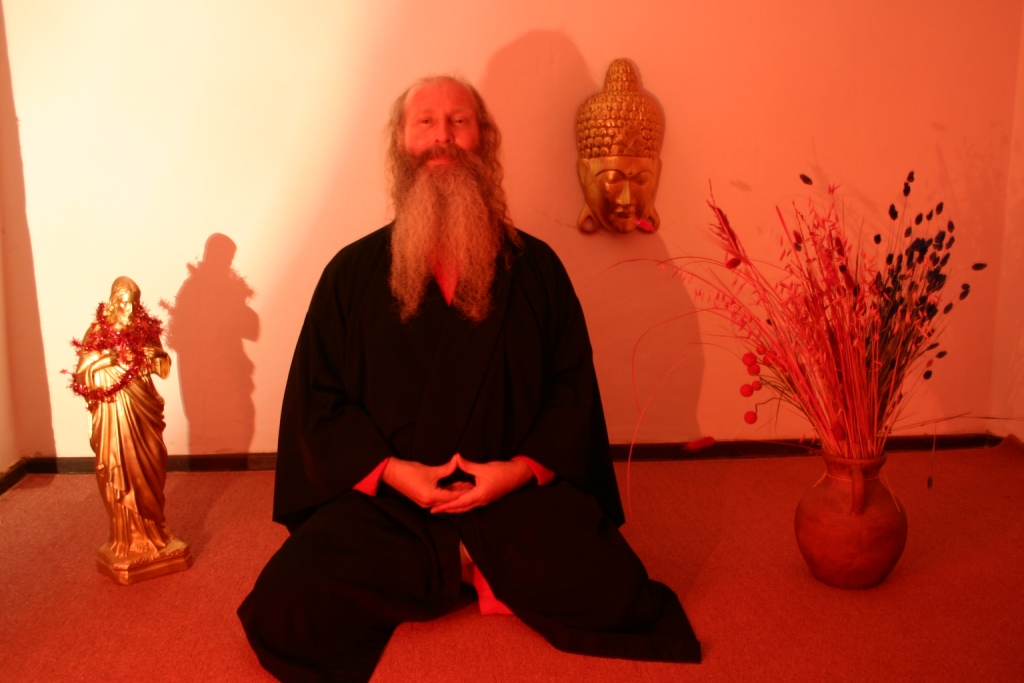 SATCHIDANAND IN THE MEDITATION ROOM OF THE ENERGY ENHANCEMENT CENTER
NIGHTLY ARATI HARIDWAR ON THE BANKS OF THE GANGES TAKEN BY SATCHIDANAND OCTOBER 2009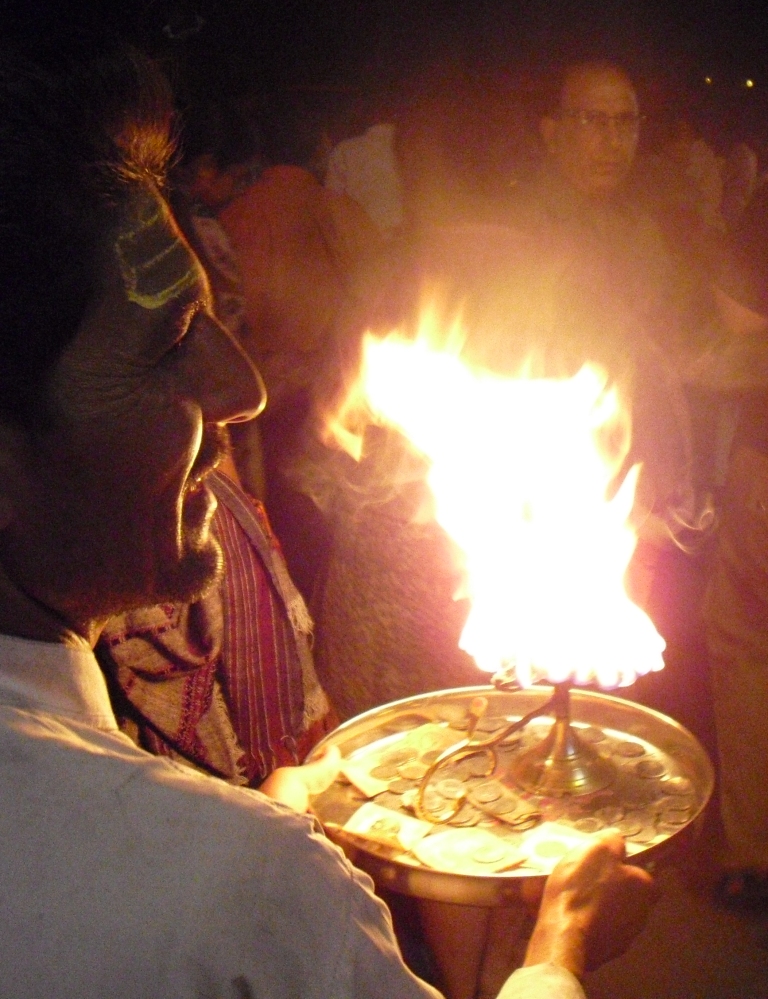 NIGHTLY ARATI HARIDWAR TAKEN BY SATCHIDANAND OCTOBER 2009

CHANGE FOR THE GOOD!!

CHANGE FOR THE HAPPINESS!!

NOW!!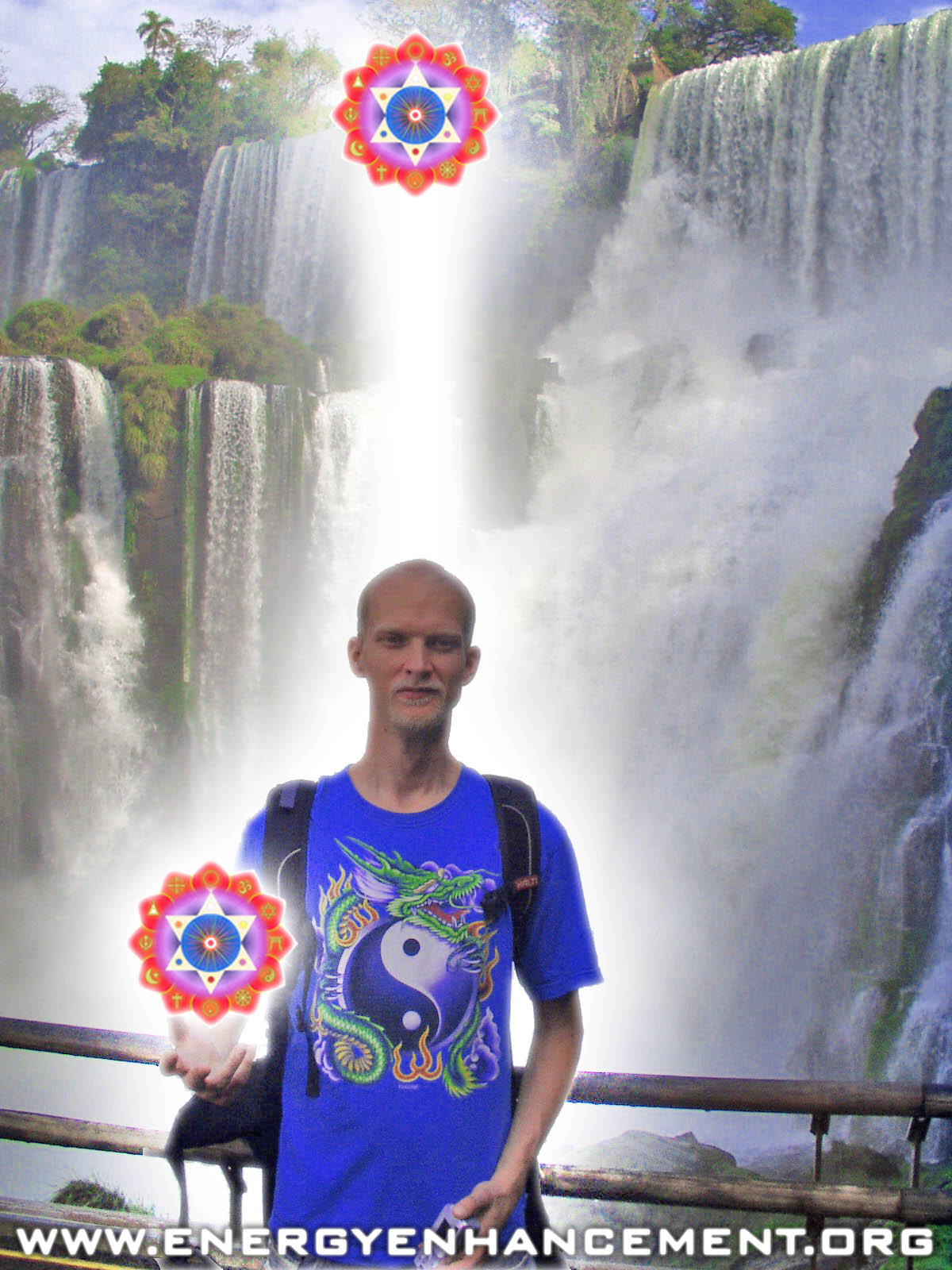 ENERGY ENHANCEMENT STUDENT AT IGUASSU

ENERGY ENHANCEMENT MEDITATION SAMYAMA ENLIGHTENMENT!!!

NOT ONLY MASSIVE ENERGY - LEVEL 1

NOT ONLY ENERGY BLOCKAGE ELIMINATION - LEVEL 2

NOT ONLY KARMA CLEANING - LEVEL 3

AND MASTERY OF RELATIONSHIPS - LEVEL 4

BUT ENLIGHTENMENT!!

"FOR THOSE WHO BELIEVE IN ENLIGHTENMENT AND UNDERSTAND THE URGENCY OF THE SITUATION" - GAUTAMA BUDDHA

EMAIL sol@energyenhancement.org GET EXPERIENCED!

EMAIL sol@energyenhancement.org for PRICES AND BOOKINGS
---
---
"The day is short and the work is Great and the workers are Lazy. But the reward is Large and our Master urges us to make Haste."
Writings of the Abbod of Halmyrach
SPEED UP THE PROCESS OF ENLIGHTENMENT

Speed Up the Process of Evolution, Intelligence, Emotional Stability, Energy, Kindness, Wisdom and Leadership which many courses profess to teach but which Energy Enhancement has given with both hands to the many and varied students taught by it.

STOP THE PAIN - TRANSMUTE AND DISSOLVE ALL TRAUMA AND NEGATIVE ENERGY

Testimonial From Gary Spaid a Wealth Counselor in Vail Valley, Colorado, USA.

<

>So, what did we get? I can say that practicing the technique of INITIATION 4 of Level One of Energy Enhancement - The Supra Galactic Orbit - with Devi and Satchi gave more power to the top down approach of Meditation. I had an experience of the MAGIC!! that I so longed for in my meditation.

Sitting in the flame of Kundalini and seeing my karma burn up was a POWERFUL experience.




https://www.energyenhancement.org/page17.htm
---
MEDITATION
THE SECRET OF SECRETS VOL2
Riding on a Miracle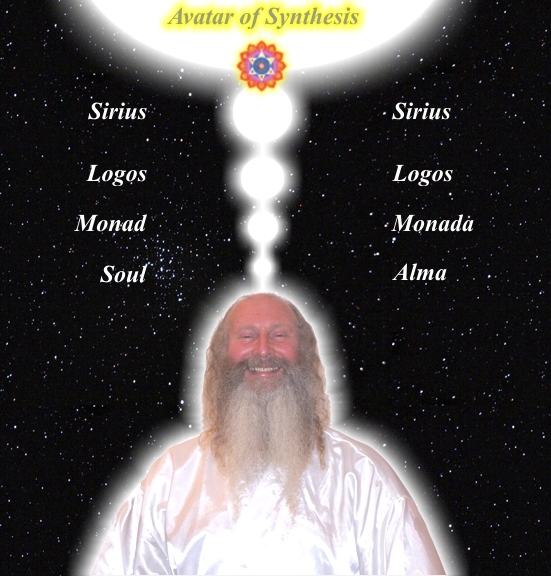 MASTER LU-TSU SAID: 'RELEASE IS IN THE EYE... THE SEED-BLOSSOMS OF THE HUMAN BODY MUST BE CONCENTRATED UPWARD IN THE EMPTY SPACE.' -

(ENERGY ENHANCEMENT INITIATION 4) IMMORTALITY IS CONTAINED IN THIS AND ALSO THE OVERCOMING OF THE WORLD.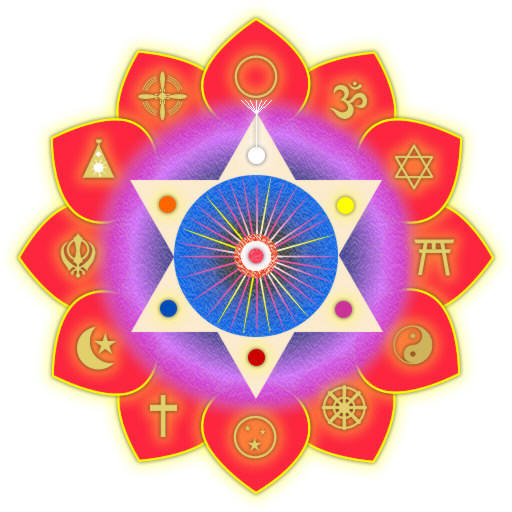 THE LIGHT IS NOT IN THE BODY ALONE, NOR IS IT ONLY OUTSIDE THE BODY. MOUNTAINS AND RIVERS AND THE GREAT EARTH ARE LIT BY SUN AND MOON; ALL THAT IS THIS LIGHT. THEREFORE IT IS NOT ONLY WITHIN THE BODY. UNDERSTANDING AND CLARITY, PERCEPTION AND ENLIGHTENMENT, AND ALL MOVEMENTS (OF THE SPIRIT) ARE LIKEWISE THIS LIGHT; THEREFORE IT IS NOT JUST SOMETHING OUTSIDE THE BODY. THE LIGHT-FLOWER OF HEAVEN AND EARTH FILLS ALL THE THOUSAND SPACES. BUT ALSO THE LIGHT-FLOWER OF THE INDIVIDUAL BODY PASSES THROUGH HEAVEN AND COVERS THE EARTH. THEREFORE, AS SOON AS THE LIGHT IS CIRCULATING, HEAVEN AND EARTH, MOUNTAINS AND RIVERS, ARE ALL CIRCULATING WITH IT AT THE SAME TIME.

TO CONCENTRATE THE SEED-FLOWER OF THE HUMAN BODY ABOVE IN THE EYES, THAT IS THE GREAT KEY OF THE HUMAN BODY. CHILDREN, TAKE HEED! IF FOR A DAY YOU DO NOT PRACTISE MEDITATION, THIS LIGHT STREAMS OUT, WHO KNOWS WHITHER? IF YOU ONLY MEDITATE FOR A QUARTER OF AN HOUR, BY IT YOU CAN DO AWAY WITH THE TEN THOUSAND AEONS AND A THOUSAND BIRTHS. ALL METHODS END IN QUIETNESS. THIS MARVELLOUS MAGIC CANNOT BE FATHOMED.

BUT WHEN THE PRACTICE IS STARTED, ONE MUST PRESS ON FROM THE OBVIOUS TO THE PROFOUND, FROM THE COARSE TO THE FINE. EVERYTHING DEPENDS ON THERE BEING NO INTERRUPTION. THE BEGINNING AND THE END OF THE PRACTICE MUST BE ONE. IN BETWEEN THERE ARE COOLER AND WARMER MOMENTS, THAT GOES WITHOUT SAYING. BUT THE GOAL MUST BE TO REACH THE VASTNESS OF HEAVEN AND THE DEPTHS OF THE SEA, SO THAT ALL METHODS SEEM QUITE EASY AND TAKEN FOR GRANTED. ONLY THEN HAVE WE MASTERED IT.


AN OLD FABLE has it that when God was creating the world he was approached by four questioning angels. 'How are you doing it?' the first one asked. The second queried, 'Why?' The third one said, 'May I have it when you finish?' The fourth one said, 'Can I help?'

The first one was the question of the scientist, the second, the philosopher's, the third, the politician's, and the fourth was the question of the religious one.

The scientific inquiry into existence is that of detached observation. The scientist has to be objective. To be objective he has to remain uninvolved; he cannot participate, because the moment he becomes a participant he becomes involved. Hence the scientist can only know the outer circumference of life and existence. The innermost core will remain unavailable to science; its very methodology prohibits it.

The philosopher only speculates, he never experiments. He goes on asking AD infinitum, 'Why?' And the question is such that whatsoever the answer, it can be asked again -- 'Why?' There is no possibility of any conclusion through philosophy. Philosophy remains in a state of non-conclusion. It is a futile activity; it leads nowhere.

The politician simply wants to possess the world, to own it. He is the most dangerous of all because he is the most violent. His interest in life is not in life itself but in his own power. He is power-hungry, power-mad; he is a maniac, he is destructive. The moment you possess something alive, you kill it, because the moment something becomes a property it is no more alive. Possess a tree, and it is no more alive. Possess a woman or a man, and you have killed them. Possess anything, and death is the outcome, because only death can be possessed.

Life is freedom. It remains basically free. You cannot possess it, you cannot put it into the bank, you cannot draw a line around it. You cannot say, 'This is mine'; to say so is disrespectful, to say so is egoistic, to say so is mad.

Life possesses us. How can we possess it? We have to be possessed by life more and more. The whole gestalt has to change: from being possessive, one has to become capable of being possessed by the whole.

The politician never comes to know the truth of life.

The religious person participates. He dances with life. He sings with existence. He helps life. He is surrendered to existence, and he is not detached and aloof. He does not really ask any question, he is not after knowledge; his whole effort is how to be in harmony with existence, how to be totally one with it. Hence the Eastern word for the ultimate experience: SAMADHI.

It comes from two words. SAM -- SAM means together with. The same root SAM has moved into English, too; it is in 'sympathy', it is in 'symphony'. A little bit changed, it is in 'synthesis', 'synchronicity'. SAM means together with. ADHI means the lord, God. SAMADHI means union with God, to be one with God. And that is exactly the meaning of the English word 'religion'. It means to become one with existence; not to be divided, not to remain separate but to become one. And only in this oneness does one come to know, see, experience, and be.

Religion is also a great experiment -- the greatest, in fact -- but with a difference. Science experiments with the object, religion experiments with the subject itself. Its whole concern is: Who am I?

One should begin from the beginning. Unless I know myself, I am not going to know anything else. If deep down I remain ignorant, then my whole knowledge is just garbage. It is based on ignorance, it is rooted in ignorance. First the light has to happen inside me, and then it can spread. Then it can go to the very boundaries of existence -- if there are any boundaries. But first this has to happen within me. The first flame has to come from my subjectivity. When my centre is full of light, then only will whatsoever is known really be known. Unless you know yourself, unless the knower is there, how can you know anything else? If you yourself are in deep darkness, all the lights that you have created outside are deceptions, illusions.

The religious quest is the greatest quest in existence. A few things have to be understood about this quest.

The first thing: religion cannot creep; it has to dance or die. And that's what is not happening in the world -- religion is not dancing, hence it has died. Religion is creeping and crawling; it has forgotten how to fly. Religion has become dogma. Dogma is death; it is a corpse. To be flowing and alive and flying, religion has to exist as an experience -- not as a theory, not as theology, but as meditation; not as a philosophy about God but as a personal experience of God. And, know perfectly well: to know about God is not to know God. You can go on knowing about and about, but you will never know God. To know about is to go round and round without penetrating the very centre of it.

Religion cannot creep, and religion is creeping. Christianity, Hinduism, Islam -- they are all creeping. They have all become apologetic. They are all afraid of the scientific growth in the world. They have been fighting against science. They tried all that they could do to prevent scientific growth, but they failed. Now they try to get all of their support from science -- whatsoever they can manage -- but they know perfectly well that they have become secondary. They can exist only if science supports them. They can exist only if scientific argument becomes a prop. This is creeping. Religion is no more on its own ground, on its own feet; it needs support from science. It is living a borrowed existence, a borrowed life. Its time is gone.

Why has it happened? Once a religion becomes dogma and is no more experience, it dies automatically. And a dead body cannot stand on its own, it needs support. All the churches and the temples are supported, they are not standing on their own.

When there is a Buddha he stands on his own. When there is a Christ he stands on his own. Then religion dances, sings a song. Then it is alive, it blooms, there are a thousand and one flowers, and great fragrance is released.

My effort here is to make religion dance again. There is no need for any support, because religion in itself is the greatest authentic experience. Others should look towards science for support, not religion! If religion starts dancing, starts becoming alive, science will need its support, because science itself is losing ground. It is becoming uglier and uglier every day. It is becoming more and more life-negative every day. It is becoming more and more political every day. All that science discovers is possessed by the politician. And all that science discovers serves death; it is no more serving life. Ninety percent of scientific effort goes on war. Science is losing face. Unless religion starts dancing, even science will no longer have any future. Science will need some release of energy from religion to support it. And if religion can be alive again and science becomes a part, a shadow of religion, then only can it be free of the politician and his madness. Otherwise it seems impossible.

Man is coming closer and closer to the ultimate destruction of life on the earth. Only a release of religious energy can save him, can save humanity.

What we are doing here may look like a very small experiment, but its potential is infinite. The future of humanity depends on only one thing: that religion can again lead man, that religion can again become the central influence on man, that religion can again become humanity's dream.

And remember, it is a very difficult dream -- almost impossible. To dream to be with God, to dream to be in God, is bound to be something like an impossible dream. Man has lost courage. His dreams are tiny now, his dreams are very mundane; he no longer dreams of the transcendental. And remember, if you stop dreaming about the transcendental, you will live a meaningless life. Meaning arises only in contact with the transcendental. Meaning arises only when you are part of a greater whole, when you are part of something higher than you, something bigger than you. When man tries to surpass himself then there is religion. And that's what I call the dance of religion -- man trying to transcend himself. No other animal can do it. No other animal is capable of it. Only man has the potential and the possibility to surpass himself. And a few men have surpassed themselves; a few men have reached to the other shore.

And when I am talking to you, I am talking from the other shore. Hence, I am not saying it from borrowed knowledge, I am saying it from my own experience. I know the impossible can become possible. It has become possible in me, it can become possible in you. Once your inner being becomes full of light, once you know no darkness within yourself, then you are religious.

Dream the impossible dream. It may look almost absurd in the beginning -- it does look -- but if it is strong enough, it transforms your reality.

I have heard...

Three trees once grew on a hillside, and as they swayed in the breeze they would dream what they would like to be.

'I should like to be cut down one day,' said the first tree, 'and turned into a baby's cradle.'

'I should like to be cut down one day,' said the second, 'and become a great ship sailing the seas, carrying treasure and precious stones.'

And the third said, 'I should like to stand on a hill-top and point people to heaven.'

One day the woodcutters came along and cut down the first tree. 'Let's make it into a cattle stall,' they said.

'But I don't wish to be a cattle stall,' cried the tree. 'I want to be a baby's cradle.' But they turned it into a cattle stall, and when the child Jesus was born, they laid him gently in the cattle stall for there was nowhere else to put him. And the tree said, 'Why, this is far far more wonderful than ever I dreamed.'

The woodcutters said of the second tree, 'Let's make this tree into a fishing boat.'

But the tree said, 'No! I don't wish to be a fishing boat; I want to be a great ship carrying treasure and precious stones.' But they turned the tree into a fishing boat and put it on an island lake. And a fisherman called Simon Peter bought the boat, and Jesus sailed in the boat and taught the people from it. And the tree said, 'Why, this is far far more wonderful than ever I dreamed.'

And of the third tree they said, 'Let's make it into a cross.' But the tree said, 'I don't want to be a cross -- a thing of shame on which men die. I want to stand on a hill-top and point people to heaven.' But they turned the tree into a cross and Jesus was nailed to that cross. And all down the years, men have looked to that cross, and it has pointed them to God.

Even if trees can dream something, they become it. So what to say about man?

Man has the greatest potential on the earth, in existence. If you are lacking something, it means you are lacking a great dream of surpassing yourself. You have become satisfied with the mundane. You have started creeping on the earth, crawling on the earth. You don't look upwards. There is a great beyond calling you forth! There is a great beyond challenging you. And only that man is truly a man who accepts the challenge of the beyond. All others are only men in name, in form, but not really men.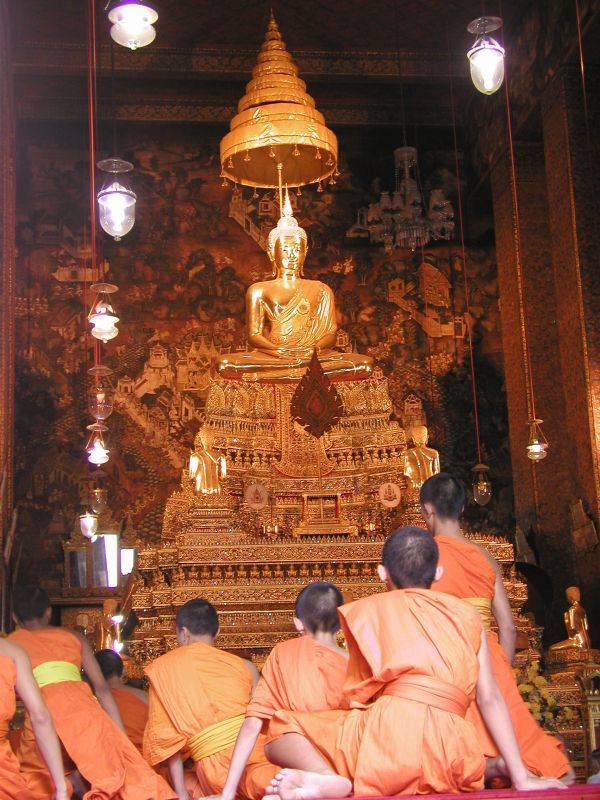 AT THE FEET OF THE BUDDHA

Be a man! Accept the challenge of the unknown, of the beyond. Let it become a great dream in your being. That which you appear to be is only a seed. The seed has to fall into the soil, and has to die, and has to become a tree, and has to bloom.

If you cut the seed, you will not find flowers there. That's where science is missing the whole point -- it goes on cutting the seed. It says, 'You say this seed will bring great flowering? We will cut and dissect the seed, and see.' And they cut and dissect the seed, and they have the methodology to dissect the seed, but no flower is found. So they say there is no flower. That's how they have come to the conclusion that there is no God in existence, that there is no soul, that there is no beyond, that life is just an accident and there is no destiny to life.

There is a famous saying of the Zen Master, Ikkyu.

'If you break open the cherry tree, where are the blossoms?

But in springtime how they bloom!'

Wait for the springtime. If you want to see, then wait for the springtime. And then you will find a Buddha, not a man; and you will find a Jesus, not a man; and you will find a Krishna, not a man. Then you will find the flower, and the seed is no more found there; the seed has disappeared, its function fulfilled. It was protecting something of immense value, it was carrying a blueprint; now it is no more needed. The soil has been found, the spring has arrived, and the seed was courageous enough to die.

Man's ego is nothing but a seed. It is very protective. People ask me, 'If ego is such a barrier towards God, then why in the first place does ego exist? If mind is such a barrier to God, then why does mind exist at all?' It exists to protect you, just as the hard shell of the seed exists to protect the potential. The potential is very soft; it will be destroyed if the hard shell is not around it. The hard shell is not the enemy. The hard shell will be the enemy only if the spring has come, and the soil has been found, and the seed rejects death. If the hard shell says, 'Now, I will go on protecting you, even against the spring. I will protect you against this soil,' then there is going to be trouble.

That's where the problem arises. The ego in itself is not a problem. The child needs it, otherwise the child will be very unprotected. He will not know how to survive in this world of struggle. He will not know how to protect himself against so many hazards. He is so soft, tender, he will die before he becomes a Buddha. The ego helps him. The ego is a kind of armour, and so is the mind -- it protects him.

It is not your enemy. It is the enemy only when the moment has come and you are ready to move into meditation -- you have found a Master, you have found a method and you are ready -- but the mind says, 'No, I cannot die. Just think of all the blessings that I have showered upon you. Just think of all the benefits that I have given you. Just think of all that I have done for you! Feel grateful, and don't try to destroy me.'

Then the problem arises: then the protector becomes destructive. Then you have to fight against your own mind, you have to fight against your own ego, you have to fight against your own armour, because the armour is no more needed. You have to release your inner potential -- spring has come.

So when spring has come, only then is it a problem; otherwise it is not a problem, it is a help. The helpful can become a hindrance. When its time is gone, it has to go.

Dream of the impossible. Dream of surpassing yourself. Dream of NIRVANA, dream of MOKSHA, dream of the kingdom of God; only then will you start working and moving towards it, and only then with that dream, will your feet have the quality of dance.

Without the dream you will become dull. That's why people are dragging. How can they dance? For what? Just to go every day to the office and work, and come back home and quarrel with the wife and listen to all the complaints of the children? And next day the same rut starts again -- year in, year out. What is there to dance about? In fact, it is a miracle how man goes on living, why he does not commit suicide. What does he live for?

There is nothing that is awaiting him, there is nothing that he can look up to. There is no star in the night; it is all darkness. It is a miracle how man goes on living, how he manages. The people who commit suicide seem to be more logical. The people who go on living seem to be very illogical. Miserable, bored, dragging -- but they go on living. But it shows something. It shows one thing: that your innermost being knows that the possibility is there. Any day you may become alert about the potential, about the possible. Any day, the dream will possess you. And then there will be meaning and there will be dance.

'Religion is art,' said William Blake. 'Religion is art, not money.'

This is a very very pregnant statement. And only a man like William Blake could have made it. He is a mystic poet.

What is art? 'Art is a way,' he says, 'of doing something': painting, poetry, dancing, sculpture, music, pottery, weaving. 'Art is a way of doing something.' He does not say anything about creating oneself. But that is exactly what religion is. It is not painting, it is not poetry, it is not sculpture, it is not music, but something on the same lines, something beyond -- creating oneself.

Religion is a way of doing something also -- living, loving, seeing, being. All art is 'making'. It is helping God to create. That's why I call the man who said to God, 'Can I help?' the religious man.

If you want to know the creator you will have to become a creator in some measure on your own. Poetry may not be religion proper but it points in the right direction. When a poet is really in a creative state, he knows something of religion -- a faraway distant music, because when he is in a creative state, he is no more himself. He participates -- although in a very small measure, but he participates in God.

Just a drop of divinity enters into him. That's why great poets have always said, 'When we write poetry, we are not the creators of it. We become possessed. Some unknown energy enters, sings, dances in us. We don't know what it is.' When a painter is lost into his painting, he is utterly lost into his painting, his ego disappears. Maybe only for moments, but in those egoless moments God paints through him.

If you participate in God, God participates in you. Art is an unconscious form of religion. Religion is conscious art. Art is as if you are religious in a dream, but it is pointing in the right direction. The artist is the nearest to the religious. But it is not understood that way. You don't think of a poet as religious or a painter as religious, on the contrary, if somebody fasts, tortures his body, makes his being ugly, you start thinking that HE is religious. He is simply being violent with himself. He is just suicidal, he is neurotic, and you think he is religious.

Neurotics become MAHATMAS; they are respected and worshipped as saints. They are not religious at all. The difference between a so-called saint and a murderer is not much. The murderer murders somebody else, and your so-called saint murders himself. But both do the same thing: both are violent, both are destructive. And whenever you are destructive you are farthest from God, because God is creativity. To me, aesthetics is the closest neighbour of religiousness, not ethics.

Lenin is reported to have said, 'Ethics will be the aesthetics of the future.' I say: No, just the contrary; aesthetics will be the ethics of the future. Beauty is going to be the truth of the future, because beauty can be created. And a beautiful person, who loves beauty, who lives beauty, who creates beauty, is moral -- and with no effort. His morality is not a cultivated morality, it is just his aesthetic sense that makes him moral. He cannot kill because he cannot think of killing as being beautiful. He cannot cheat, he cannot be dishonest because all these things make him feel ugly. His criterion is beauty. And I agree with William Blake that religion is art.

All art is making. All making necessitates a kind of faith. You see what is not there, and work in such a way that what was invisible, intangible, inaudible, is given shape in time and space. What is produced will be apparent to the senses -- a painting, a poem, or a garden. Art is not to be confused, however, with the object it produces.
MORE?

COME AND GET EXPERIENCED!

ENERGY ENHANCED INDIA - LIVE COURSES GOA - COME NOW!!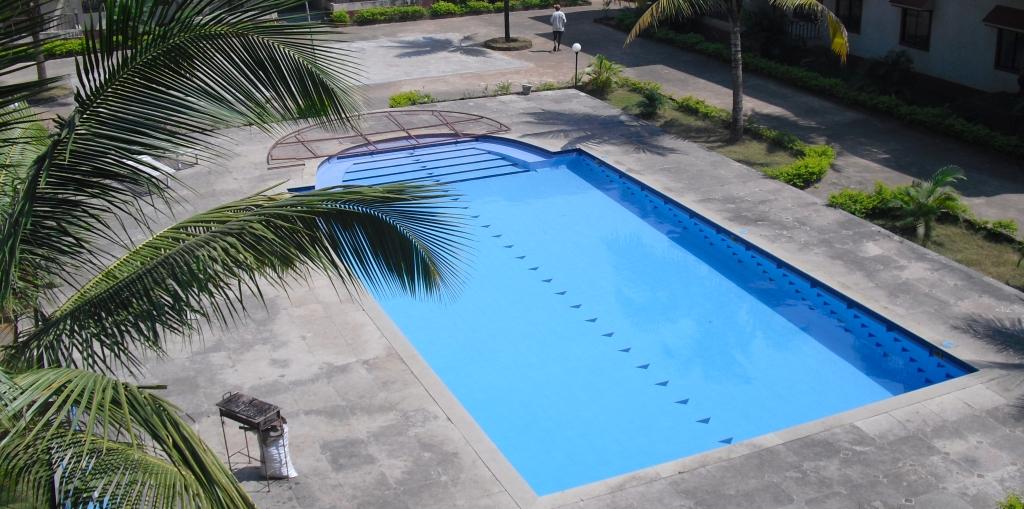 SWIMMING POOL AT THE ENERGY APARTMENTS including air conditioning and Satchidanand and Devi Dhyani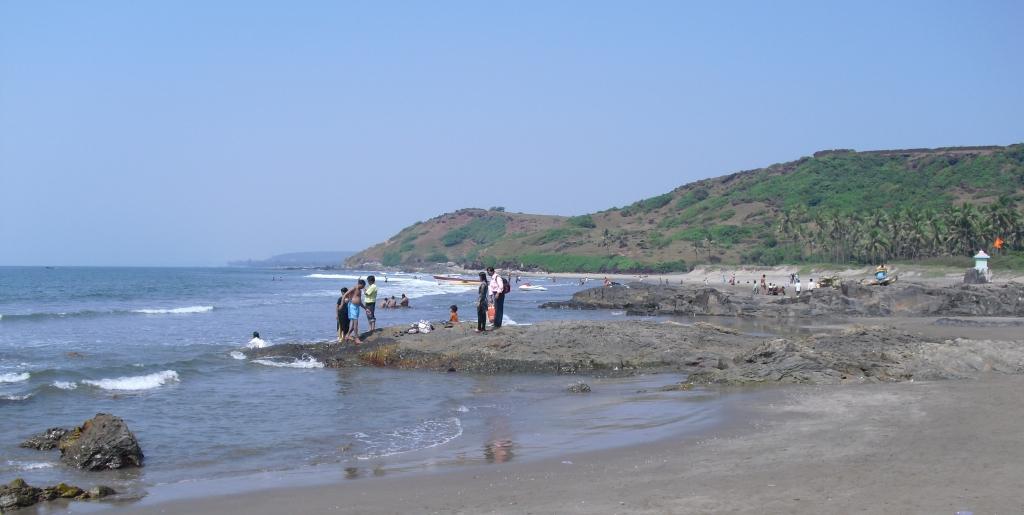 VAGATOR BEACH GOA

ENERGY ENHANCED INDIA - LIVE COURSES HIMALAYAS 2010 COME LATER!!
HIMALAYAS VIEW FROM OUR CENTER WITH SATCHIDANAND AND DEVI DHYANI APRIL - MAY 2010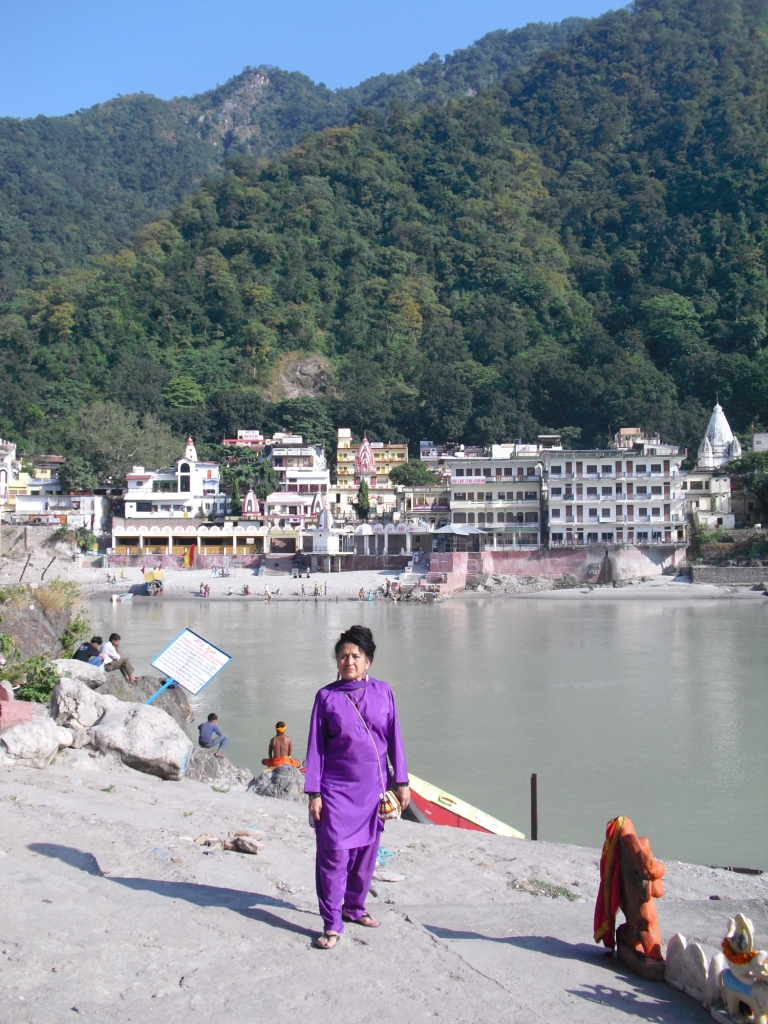 DEVI DHYANI ON THE BANKS OF THE GANGES, RISHIKESH - OCTOBER 2009

EMAIL sol@energyenhancement.org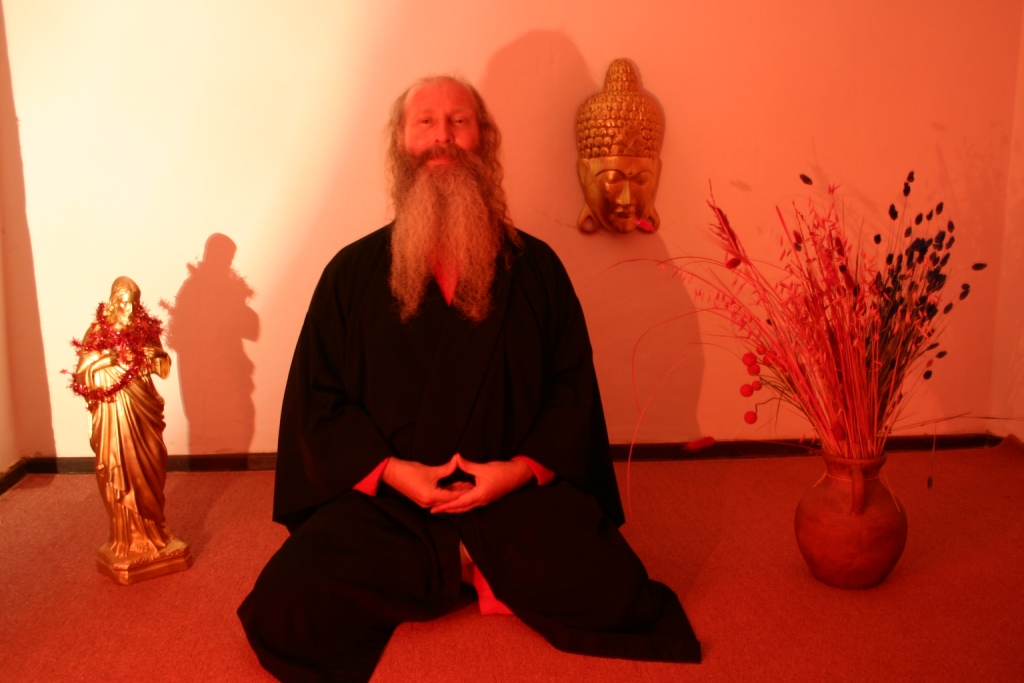 SATCHIDANAND IN THE MEDITATION ROOM OF THE ENERGY ENHANCEMENT CENTER
NIGHTLY ARATI HARIDWAR ON THE BANKS OF THE GANGES TAKEN BY SATCHIDANAND OCTOBER 2009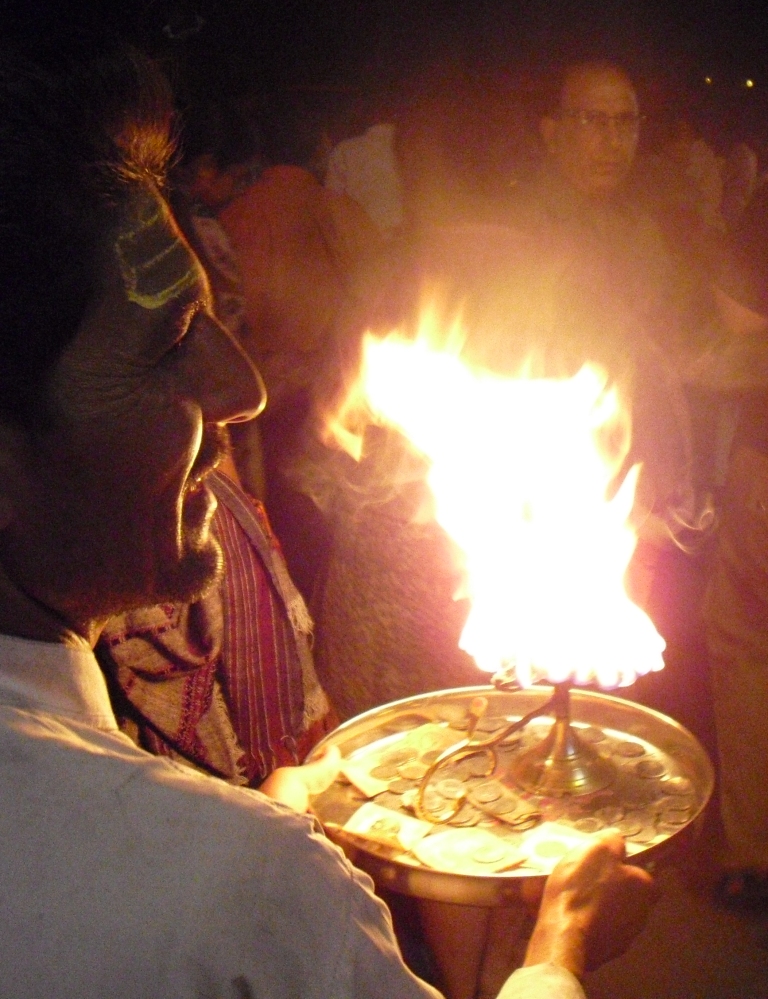 NIGHTLY ARATI HARIDWAR TAKEN BY SATCHIDANAND OCTOBER 2009

CHANGE FOR THE GOOD!!

CHANGE FOR THE HAPPINESS!!

NOW!!

ENERGY ENHANCEMENT MEDITATION SAMYAMA ENLIGHTENMENT!!!

NOT ONLY MASSIVE ENERGY - LEVEL 1

NOT ONLY ENERGY BLOCKAGE ELIMINATION - LEVEL 2

NOT ONLY KARMA CLEANING - LEVEL 3

AND MASTERY OF RELATIONSHIPS - LEVEL 4

BUT ENLIGHTENMENT!!

"FOR THOSE WHO BELIEVE IN ENLIGHTENMENT AND UNDERSTAND THE URGENCY OF THE SITUATION" - GAUTAMA BUDDHA

ENLIGHTENMENT

THIS WORLD NEEDS TO CHANGE

ENERGY ENHANCEMENT AND WORLD CHANGE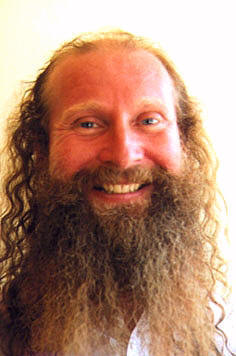 ---
We welcome your input and appreciate your support. We thank you for your time and look forward to providing you with the Energy Enhancement tools to speed up your evolution. Meditate a little everyday...and dissolve all doubt in the fire of your eternal flame.

Love and light
Energy Enhancement Team email sol@energyenhancement.org for details