Sacred Pink Floyd "MAROONED"
Sacred Pink Floyd, "MAROONED" This is Swami Devi Dhyani performing Marooned - The Pleasure of ILLUMINATION and LIBERATION in the Cosmic Heart Chakra in the Center of the Highest Heart, Prajna Paramita, Wisdom Chakra.

More.. Sacred Pink Floyd, Set the Controls for the Heart of the Sun Chakra..
http://uk.youtube.com/watch?v=JHA8WwM...

"After all that" From the Yoga Sutras of Patanjali, All That being the Hell of not being Enlightened and subject to Money, Being another Brick in the Wall, Being Anaesthetised - Comfortably Numb, Death - the Great Gig in the Sky and the Madness of The Dark Side of the Moon, All the Normal things we Daily Deal with.. After all this suffering, From the Yoga Sutras of Patanjali,
"Here are Complete Instructions on how to become Enlightened"

- we learn how to Ground all our Negativity into the Center of the Earth. And then in the Finale Devi Ascends higher through the Chakras outside the body towards the Sun Chakra and further into The Monad, Logos and Sirius Chakras towards the highest Heart of the Energies of God, Atman, Purusha, Prajna Paramita - the 10,000 names of the One God..

This connection between Earth and Heaven actualises the Heart, the Holy Trinity which all the religions talk about. And after this the Enlightenment, the Illumination. Devi says, "Everyone can do it!!"

This is Devi Dhyani performing THE DANCE OF THE WINGS - FLYING ALONE, MAROONED, ALL ONE IN THE SOUL. At the end Shakti kisses, connects with Shiva, the Sacred Tantric Fusion of the two polarities of God, AND THEN THE HEART OPENS.. . www.energyenhancement.org

This Dance is the message of all the Enlightened Masters like Buddha, Jesus Christ, Mahavira, Kabir, Mohammed and Krishna.

This is the last part of the Finale of the 2.5 hour performance at the Lavarden Theatre of Pulse, Division Bell, Dark Side of the Moon plus Incredible Finale, Comfortably Numb, Set the Controls for the Heart of the Sun turning segueing into Marooned - Alone, All One, in the Soul - from Movie "Sacred Pink Floyd" in HDV and 5.1 Surround Sound Produced by Synthesis of Light.

In it Devi Tells the story, using the Sacred Doctrine of Blavatsky and the Sacred Sutras of Dzyan, of the Evolution of Humanity from Soulless Golems, Gollums, into Sparks of the Enlightened Divine.

With her Dancing and Incredible Special effects Devi makes a joy out of watching the best music ever created in the World. She illuminates the true meaning and significance of the David Gilmour and Pink Floyd Poetry.

Devi Dhyani is a Doctor of Law and was given a grant by "Fondo Nacional de las Artes" and help from the "Indian Embassy of India", to learn Classical Indian Dance at Kalakshetra School of Classical Indian Dance in Madras. She's also a teacher of Classical Ballet and Spanish Dances as well as being a Director of Energy Enhancement.

She has made DVD's of many Sacred Dance performances, including, Akhnaten by Philip Glass, Carmina Burana, Classical Indian Dance to John McLaughlin, Shakti and L Shankar; The Pachamama Series of DVD's about Wild Shamanic Women Performance including Lisa Gerrard of Dead Can Dance, Natacha Atlas, Nico, Sherezade by Rimsky Korsakov, as well as, Sacred Pink Floyd 2.5 hour performance in High Definition and 5.1 Surround Sound at the Lavarden Theatre. Sacred Pink Floyd has been sent to many International Film Festivals, including, The Sundance Film Festival, Cancún and The International Buddhist Film Festival.

Future Projects in HDV: Beethoven's 9th Symphony including the Ode to Joy and the Brotherhood of Man and Humanity by Schiller, and Carmina Burana by Carl Orff - Free.

Devi Dhyani is a Reiki Master, Teacher of Yoga and of Yoga Teachers, Initiator of Meditation and The Advanced Meditation Techniques of Energy Enhancement - www.energyenhancement.org

Search youtube for tag.. swamisatchidanand for more Devi Dhyani Sacred Dance information on the Advanced Techniques of Energy Enhancement Meditation..

Increase Energy, Remove Energy Blockages, Clean Karma, Master Fantastic Relationships, Improve IQ.

1. The Chakras above the head.. How man connects with the Universe Soul Chakra, Monad Chakra, Logos Chakra and the Kundalini Chakra.

2. The Antahkarana Tower, rainbow bridge, which stretches from the center of the earth through every human being through all the chakras and upwards through chakras outside the body into the center of the Universe. A Connection between heaven and Earth.

3. Psychic Energy Blockages which block your connections between your chakras and between you and other people. Psychic Energy Blockages create disease in the Body, Negative Emotions and UNWANTED thoughts which this energy enhancement meditation removes.

FREE - ALL SACRED DANCE PERFORMANCE DVDS BY BLESSINGS GURU DEVI DHYANI TO INCREASE YOUR KUNDALINI ENERGY. 11 Sacred dance Videos. The Advanced Techniques of Energy Enhancement Meditation,
www.energyenhancement.org
SINCE 1993 - FIFTEEN YEARS OF FANTASTIC COURSE REPORTS
IGUAZU
BIG WATER!!

ARGENTINA JANUARY 5TH 2009 THE JOURNEY TO IGUAZU!!

email sol@energyenhancement.org for details

When you receive energy correctly

And not everyone does because they get the symptoms of energy blockages instead - Going to sleep, shaking, pain, heat, cold, negative emotions, - all the common so called symptoms of Kundalini Energy. But when you get taught to receive energy correctly on the Energy Enhancement Course - "When the energy is flowing correctly, there is no movement" - Saadi of Shiraz.

And this is the Energy Enhancement Experience.. "We eventually get into a state of energy transfer. We both feel it as white light flowing from one to the other in an incredibly intense way which lasts for two hours. At the end of that time I perceive an initiation which is taking place on the astral plane. Surrounded by a group of ascended masters I introduce him to the chief initiator who uses the rod of initiation to touch his third eye with the intense energies of initiation so that his energies can never again drop into that state we call normal waking consciousness."

If you can receive energy then the chances are that you can give energy. Only the people who can receive energy correctly can go on to become enlightened, can go on to become Initiators of men, Gurus and Spiritual Masters.

If you only get the symptoms of Energy Blockages in the fire of the Buddhafield which is the intense aura of energy which surrounds every Spiritual Master then you need to remove the Energy Blockages which produce the symptoms. The

Energy Enhancement Level Two Seven Step Process is the unfailing technique which can remove any Energy Blockage.

When we become a stream enterer, we tap into the Energies of the Earth and of Heaven and of the Buddhafield and through energising our faculties, we start to have spiritual experiences beyond the norm. We start to feel and see energy to start with, which always comes to every student.

It happens with all of our students...

INNER PEACE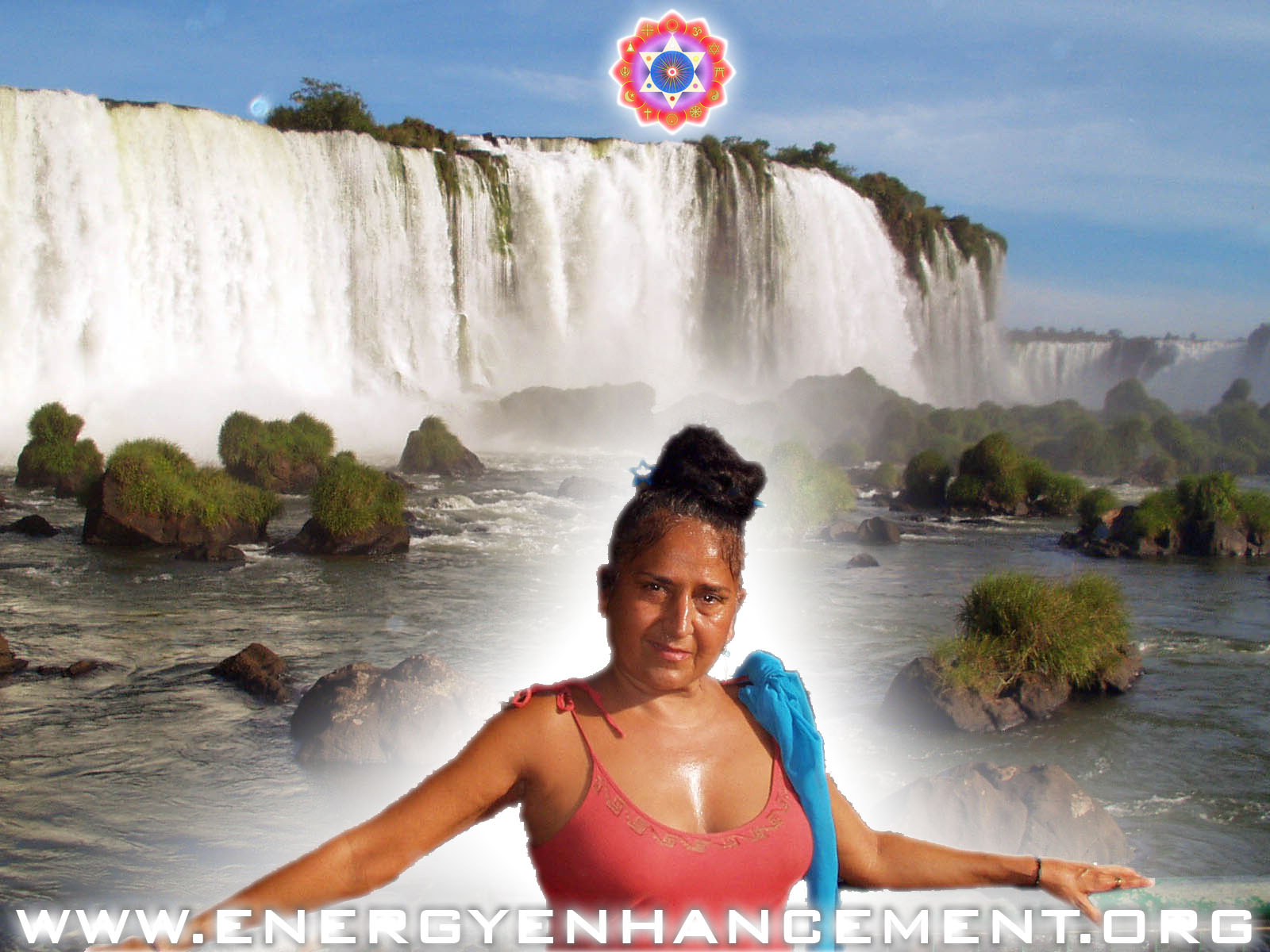 MATAJI DEVI DHYANI - VISIT TO IGUAZU AFTER THE JULY 2008 COURSE
VISIT TO IGUASU FALLS AFTER THE EE COURSE
ARGENTINA JANUARY 5TH 2009 THE JOURNEY TO IGUAZU!!
email sol@energyenhancement.org for details
Mabu Foz & Thermas, 5 Stars
Mabu Foz & Thermas Hotel is only 15 minutes away from both the airport and the centre of Foz Do Iguacu, Parana, Brazil. A beautiful 5 star Foz do Iguacu hotel very near the Argentinean border and within easy access of the Iguazu Cataracts.

Iguacu Falls has been considered as one of the 7 wonders of the world, and the Iguacu National Park is the main ecological feature of Foz do Iguacu that is a model of nature preservation.

Harmoniously integrated with the beautiful scenery of the region the Mabu Foz & Thermas Hotel in Foz do Iguacu is the planet's largest source of thermal waters because it is located on the world's largest underground water reservoir, all flowing, crystal-clear, to Mabu's facilities.

The water at the Mabu Foz & Thermas Hotel in Foz do Iguacu, always pleasant and relaxing is also therapeutic. It has been analysed by the MDS Laboratories, from Pennsylvania - USA, which found out that its composition is ideal for the skin and extremely healthy.

Surrounded by tropical nature it features modern decorated bedrooms and suites all with a wide range of facilities and spread over four floors.

Mabu Foz & Thermas Hotel in Foz do Iguacu provides the Brasserie Portinari offers an always varied menu, and is the meeting point at breakfast, lunch and dinner time. You can also have drinks, delicacies and quick snacks at the Carmen Miranda Cafe or the Pirate's Bar, near the fountains.

If you need intimacy or just wish to enjoy, with friends, the pleasures of a good table, the International Dumont Restaurant, by reservation, offers French-Italian cuisine.

An area of 10,000 square meters is available at the Mabu Foz & Thermas Hotel in Foz do Iguacu totally designed to turn your event into an unforgettable experience. One of the largest infrastructures in the state of Parana, the event area has a capacity for more than 5,000 people.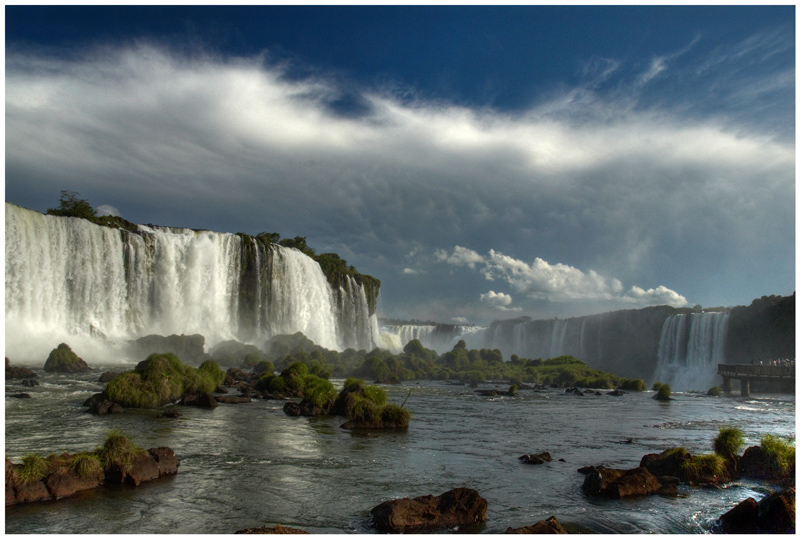 Colonial Iguacu & Spa Hotel is a modern 3 star Foz do Iguacu hotel on the outskirts of Foz do Iguacu, Parana, Brazil. A 10 minute drive to the city centre where there are many restaurants, theatres and business centres and the famous Iguazu Cataracts

Colonial Iguacu & Spa Hotel in Foz Do Iguacu is only 500m from the Iguacu National park and close to the famous Iguacu Falls. It is a fantastic area to stay for a relaxing holiday or business trip.

Colonial Iguacu & Spa Hotel in Foz Do Iguacu consists of 160 spacious, well appointed guest rooms equipped with adequate facilities for a 3 star hotel.

The restaurant serves international cuisine prepared by well qualified staff. The Boite La Cascade bar has a beautiful waterfall in front of it and has a relaxing atmosphere.

There is a sauna, spa and outdoor swimming pool set in the luscious gardens of the Colonial Iguacu & Spa Hotel in Foz Do Iguacu. Enjoy a snack and a drink by the pool. The fitness room is also available for those guests who enjoy some exercise while on holiday and surrounding the hotel are special walking/jogging trails.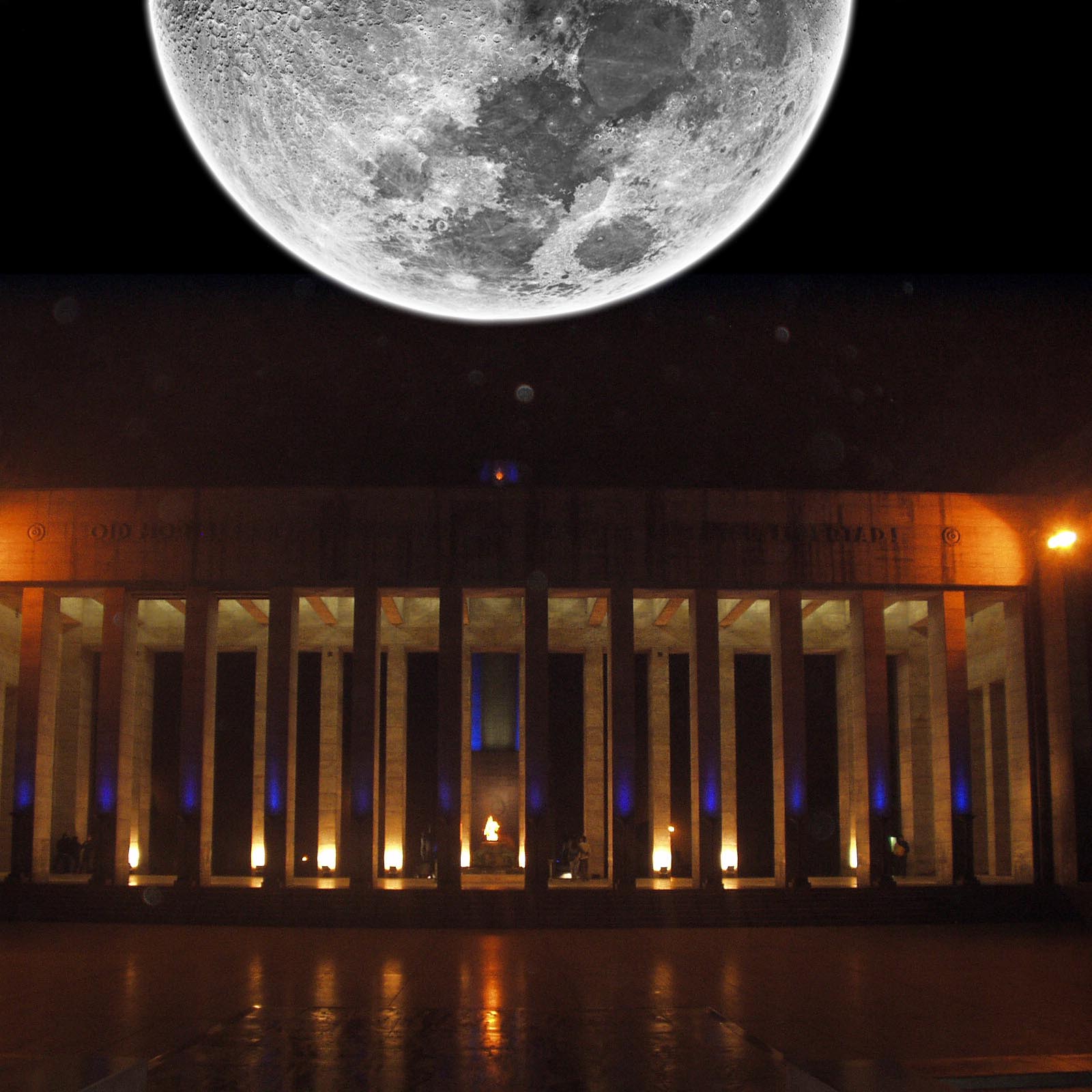 Rosario
ARE YOU READY FOR THE ENERGIES OF ENLIGHTENMENT?
COME VISIT SATCHIDANAND
ARGENTINA JANUARY 5TH 2009 THE JOURNEY TO IGUAZU!!
email sol@energyenhancement.org for details
Energy Enhancement Meditation Course DVD. Its good to start the process at home by DVD to gain energy and start to remove energy blockages which create aches and pain and sleepiness in the body and then come for the live course in Argentina - we are now discounting the cost of the Flight to Buenos Aires and giving the DVD free!!.


ARGENTINA JANUARY 5TH 2009 THE JOURNEY TO IGUAZU!!

Panorama & Acquamar Resort, 4 Stars

Foz do Iguacu, BRAZIL

Panorama & Acquamar Resort Hotel is in the south-western corner of the state, near the borders of Paraguay and Argentina at Foz do Iguacu, Parana, Brazil. A great 4 star Foz do Iguacu hotel ideal for all the family surrounded by natural beauties like

With a unique leisure and accommodation infrastructure, the Panorama & Acquamar Resort Hotel in Foz do Iguacu offers 154 apartments with balconies and 102 anti-allergic apartments with ceramic floors all with modern amenities.

There is a restaurant with terrace open for breakfast, lunch and dinner with International menus, a bar and a coffee shop as well as a pub for drinks and snacks.

Panorama & Acquamar Resort Hotel in Foz do Iguacu is in 130.000 m² of native forests and tropical gardens, woods and gardens, giving guests a direct contact with nature, permeate the entire complex.

Attached to the hotel is the Acquamania Water Park with pools, giant toboggans and buoy-cross which guaranteed fun for adults and children on very hot days in the summer.

Meeting and banqueting facilities are also available at the Panorama & Acquamar Resort Hotel in Foz do Iguacu to organize parties, events and conferences.

IGUAZU FALLS

- WITH ENERGY ENHANCEMENT

UNITED NATIONS WORLD HERITAGE SITE

ON THE BORDER OF BRAZIL AND ARGENTINA

ARGENTINA JANUARY 5TH 2009 THE JOURNEY TO IGUAZU!!

email sol@energyenhancement.org for details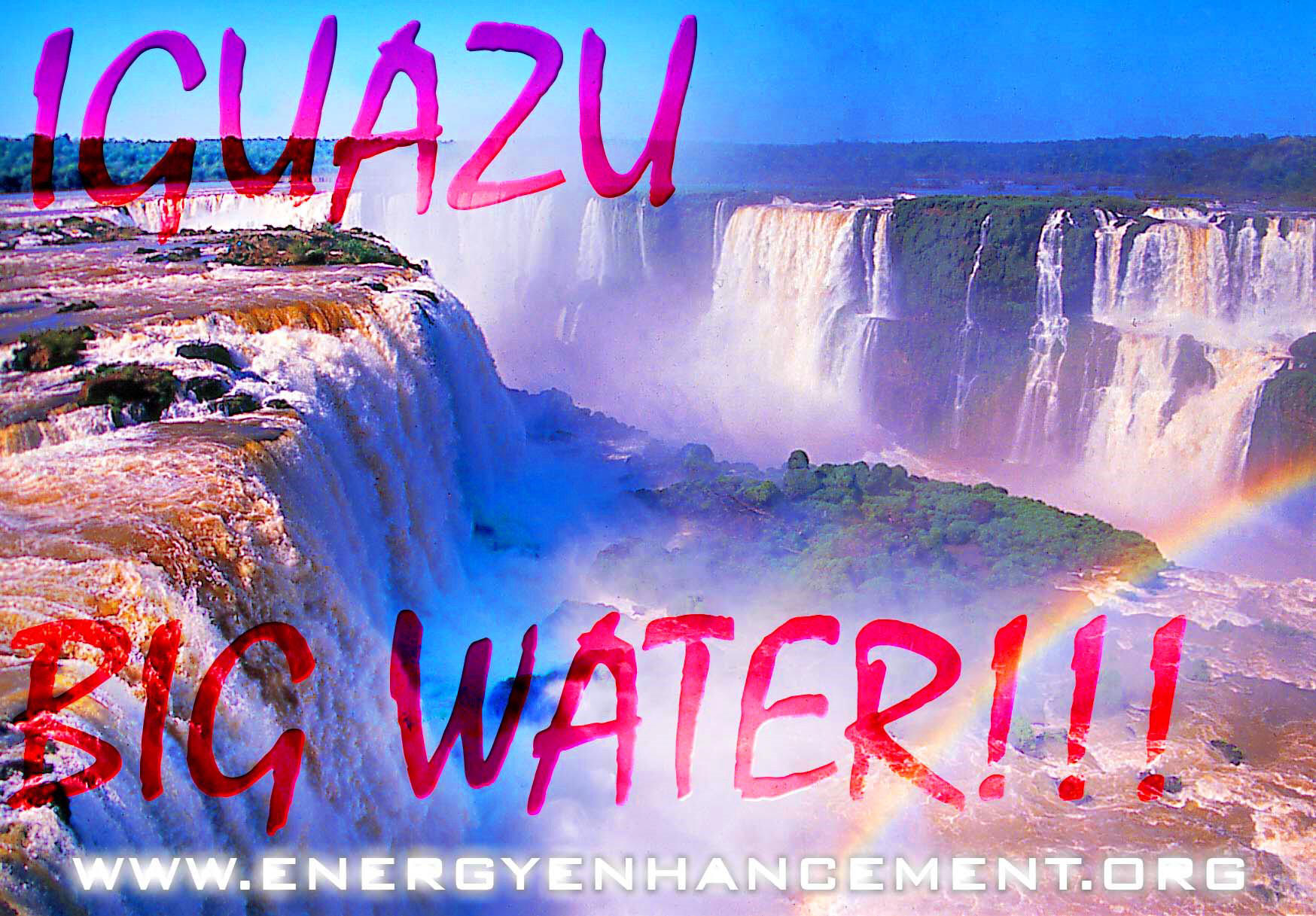 ARGENTINA JANUARY 5TH 2009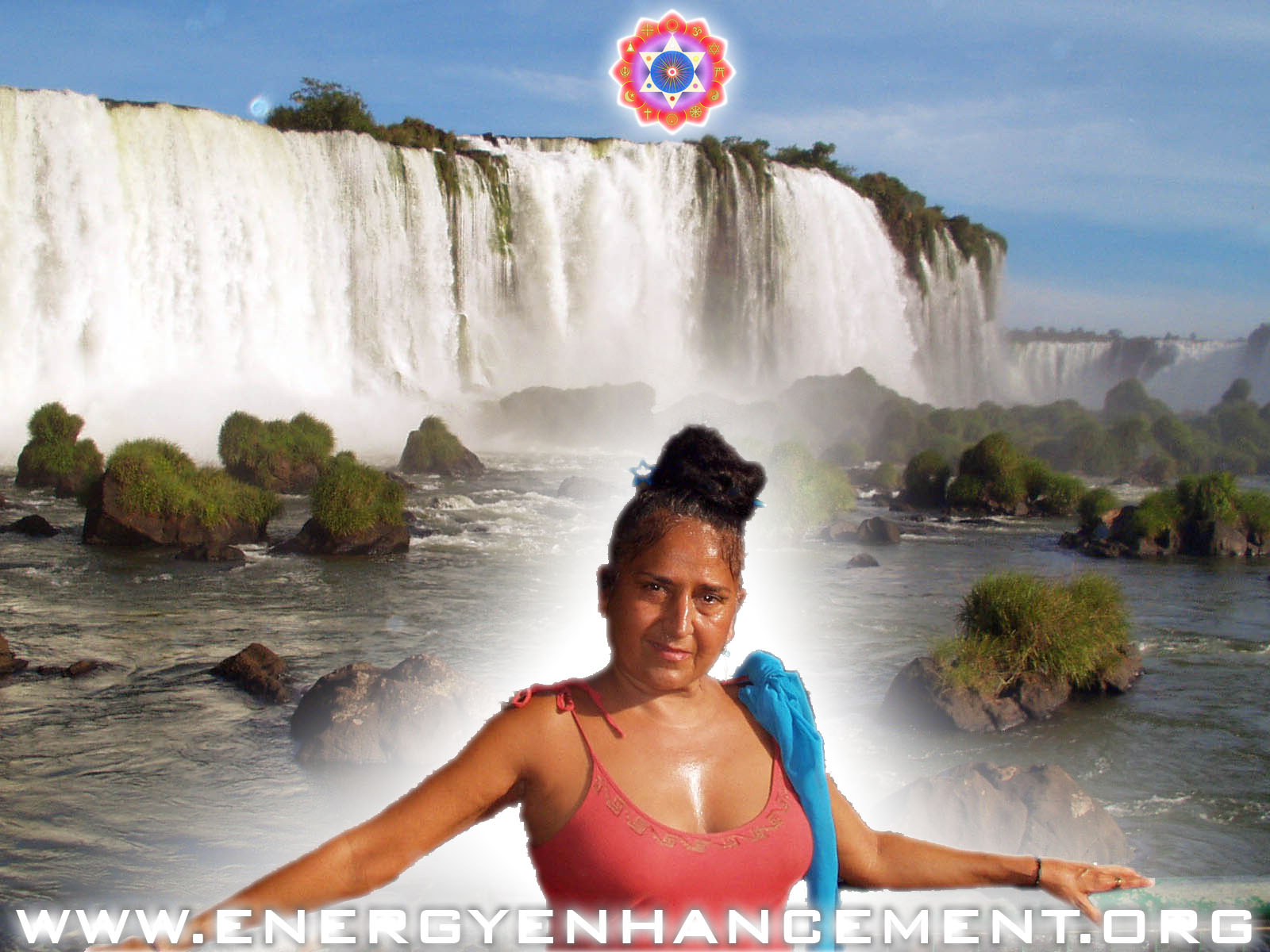 MATAJI DEVI DHYANI - VISIT TO IGUAZU AFTER THE JULY 2008 COURSE
VISIT TO IGUASU FALLS AFTER THE EE COURSE
Argentina Foz De Iguazu HIGHLIGHT of my trip...
Since deciding to come to South America Foz De Iguzu has always been top of mind. I have now viewed the amazing falls from both the Brasilian and Argentinean sides.
WOW! Speechless! An amazing experience! I was expecting it to be good but not that good. Amazing landscape that creates the Argentine and Brasilian border. From Paraguay i crossed into the town of Pousada in Argentina and stayed there the night. At the hotel i met an Australian and Scottish couple and travel with them north to Puerto Iguazu, the next day we toured the falls together.
I felt like a little kid as i approached the falls and could hear the power of the water. Needless to say the first glimpse was far greater than any expectations i had. After about 400 photos i decided to do the boat tour that takes you underneath the falls. Yes i mean underneath! I got absolutely soaked but it was great! Words cannot describe the views and feelings.
They tell me people have been healed at that spot by the spiritual power of the Falls Iguazu.
We went to the Sheraton for their buffet lunch that overlooks the falls and after lunch hiked up to the Garganta Del Diablo, The Devils throat! This was even more spectacular than the Foz Falls, 1.2 Mil litres of water per second pouring down 70 metres to what does look like a throat, the mist spraying back up onto our faces was an exilherating feeling. It was VERY hard to leave, i wanted to stay there forever.

ARGENTINA JANUARY 5TH 2009 THE JOURNEY TO IGUAZU!!

email sol@energyenhancement.org for details

Energy Enhancement Meditation Course DVD. Its good to start the process at home by DVD to gain energy and start to remove energy blockages which create aches and pain and sleepiness in the body and then come for the live course in Argentina - we are now discounting the cost of the Flight to Buenos Aires and giving the DVD free!!.


ARGENTINA JANUARY 5TH 2009 THE JOURNEY TO IGUAZU!!

email sol@energyenhancement.org for details
ENERGY ENHANCEMENT TALES OF ENLIGHTENMENT JULY 2008 ARGENTINA
GOLDEN LIGHT SURGES INTO MY BRAIN...
"A POINT OF LIGHT EXPLODES, it opens and golden light surges in to my brain from the center of my head. Like liquid light it fills me up and at the same time the universe is born, the light expands forming energies that divide and merge forming particles eventually forming atoms, molecules witch form stardust stars solar systems galaxies, planets and the they form life, living cells that connect to form a physical brain, manifestation of the cosmic mind and consciousness, eventually reaching my cortex and I open my eyes and remember my self.
My center is the center of the universe, the circle is complete! I am absolutely everything. All time is curved around me, all galactic systems are me, all life is me and I am through this small body I am complete. My personal mind goes in to absolute shock, into hysterical laughter that I cannot stop. I am overflowing billion times billion. Infinite amount of information fills me in a timeless time, my consciousness is flowing from the beginningless beginning of all reaching the final destination of all.
The grand cycle is complete and I encounter all the infinite forms of existence as well as the formless forms of enlightenment beings, the future. I am, one with my self from the future! From the times of conscious creation. There is only space, all of my meridians are ONE! Stretching through all the creation. Then I leave my body and I am guided through many things that I cannot explain or remember in my current state."
As we were talking well into the night at the end of our Energy Enhancement Course together.
After he has removed many energy blockages over the last four weeks. Blockages above the crown chakra in the Antahkarana which were preventing him from re-connecting with the Source of all Life. He described one of the blockages between one million and Infinity of chakras above the head as a dense translucent crystal which was incredibly difficult to remove, different from the other blockages which he had found below it which were dense and covered with a black tarry substance or blood and which were more easy to transmute and dissolve.
We eventually get into a state of energy transfer. We both feel it as white light flowing from one to the other in an incredibly intense way which lasts for two hours. At the end of that time I perceive an initiation which is taking place on the astral plane. Surrounded by a group of ascended masters I introduce him to the chief initiator who uses the rod of initiation to touch his third eye with the intense energies of initiation so that his energies can never again drop into that state we call normal waking consciousness.
Never to lose the Light of Enlightenment, ever again.
ENERGY ENHANCEMENT - THE REAL THING

IGUAZU - SPIRITUAL WATER!!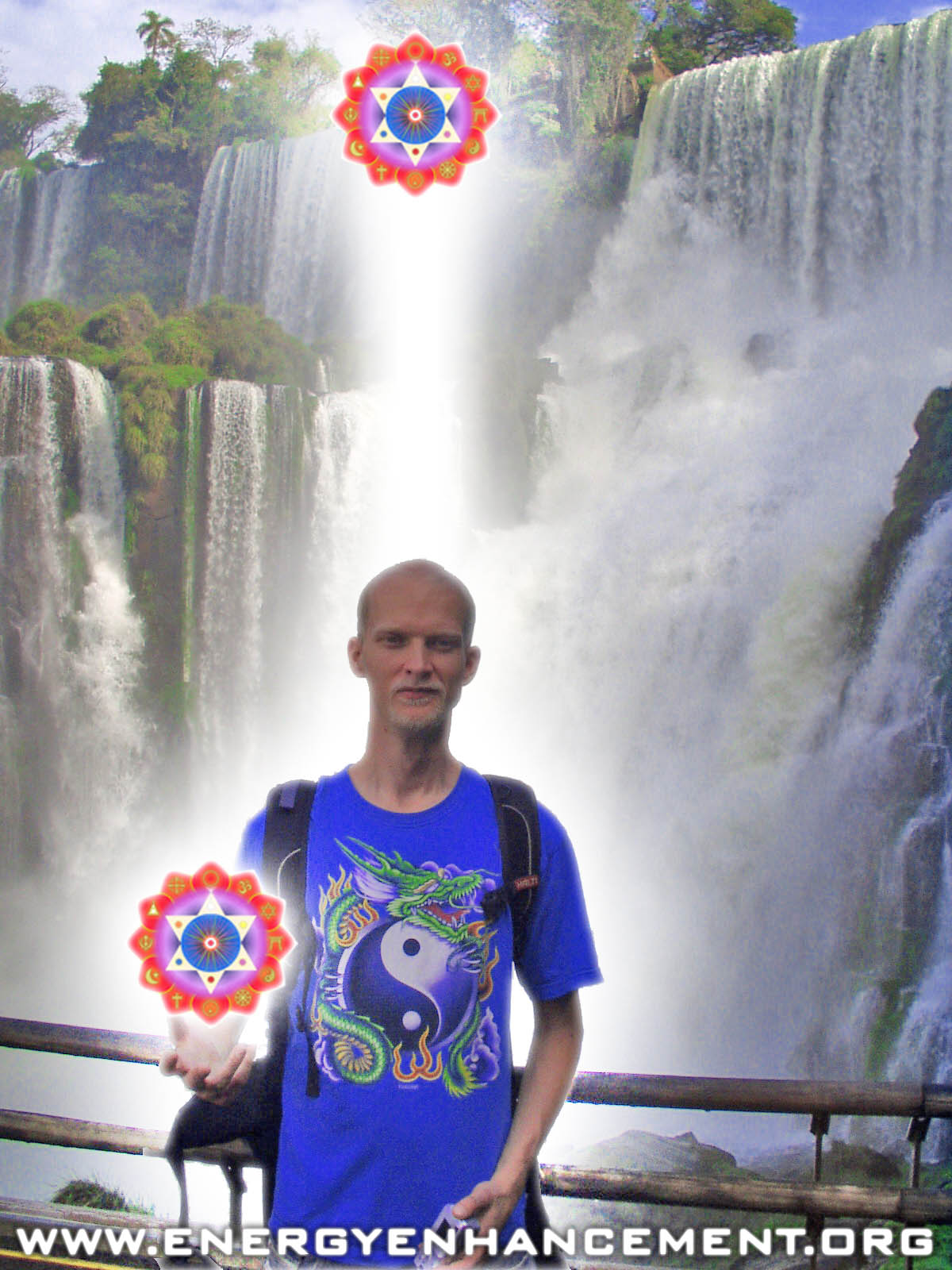 Get your asses over here Now and Speed Up your process of Enlightenment on the Energy Enhancement course!!
ARGENTINA JANUARY 5TH 2009 THE JOURNEY TO IGUAZU!!
email sol@energyenhancement.org for details
ARGENTINA JANUARY 5TH 2009 THE JOURNEY TO IGUAZU!!
Energy Enhancement Meditation Course DVD. Its good to start the process at home by DVD to gain energy and start to remove energy blockages which create aches and pain and sleepiness in the body and then come for the live course in Argentina - we are now discounting the cost of the Flight to Buenos Aires and giving the DVD free!!.

ARGENTINA JANUARY 5TH 2009 THE JOURNEY TO IGUAZU!!
ARGENTINA JANUARY 5TH
200
9 THE JOURNEY TO IGUAZU!!
TWO CAN PLAY..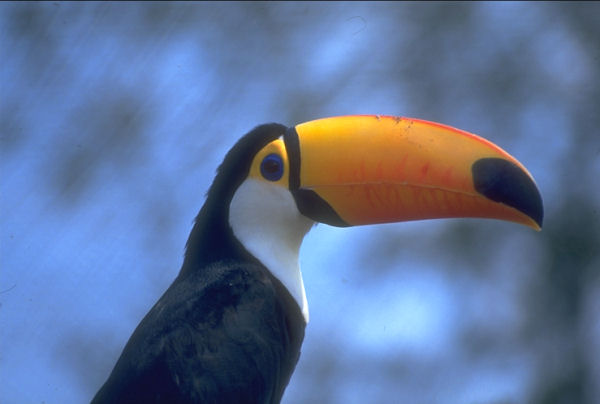 TOUCAN - IGUAZU
ENERGY ENHANCEMENT TALES OF SAMADHI WHITE LIGHT JULY 2008 ARGENTINA
One of the differences between Energy Enhancement and a normal meditation Course is that Energy Enhancement is experiential - you get direct experience of psychic powers, blockages, visions of past lives, a direct experience of reality which leads on to a steady practice of Blockage removal and so, on towards freedom and liberation in this lifetime.

One of the ways to understand this is to read the experiences, the Reports of our Students on the Energy Enhancement Course which are available in two or three large pages on the site. They all say the same thing, that Energy Enhancement works and with Energy Enhancement you can move along your path of spirituality faster than with any other path.

The teachers, Satchidanand and Devi Dhyani have been teaching Energy Enhancement now for almost twenty years and have much experience with students and with meditation. They come from a line of Masters who initiated them in Sannyas before they too took on the task of world teaching. Satchidanand from Sivananda of Rishikesh having been initiated by Sivananda's high Initiate, Yogiraj Swami Satchidananda, and having received some of his spiritual energy upon his death. The energy transmission of the Masters is talked about in much more detail elsewhere than we have space for here, but be aware that the Spiritual Transmission exists and is fully at work in any Energy Enhancement Course.
If you can receive energy correctly.
And not everyone can because they get the symptoms of energy blockages instead - Going to sleep, shaking, pain, heat, cold, negative emotions, - all the common so called symptoms of Kundalini Energy. But if you can receive energy correctly - "When the energy is flowing correctly, there is no movement" - Saadi of Shiraz.
"We eventually get into a state of energy transfer. We both feel it as white light flowing from one to the other in an incredibly intense way which lasts for two hours. At the end of that time I perceive an initiation which is taking place on the astral plane. Surrounded by a group of ascended masters I introduce him to the chief initiator who uses the rod of initiation to touch his third eye with the intense energies of initiation so that his energies can never again drop into that state we call normal waking consciousness."
If you can receive energy then the chances are that you can give energy. Only the people who can receive energy correctly can go on to become enlightened, can go on to become Initiators of men, Gurus and Spiritual Masters.
If you only get the symptoms of Energy Blockages in the Buddhafield which is the intense aura of energy which surrounds every Spiritual Master then you need to remove the Energy Blockages which produce the symptoms. The Energy Enhancement Level Two Seven Step Process is the unfailing technique which can remove any Energy Blockage.

When we become a stream enterer, we tap into the Energies of the Earth and of Heaven and of the Buddhafield and through energising our faculties, we start to have spiritual experiences beyond the norm. We start to feel and see energy to start with, which always comes to every student.

It happens with all of our students...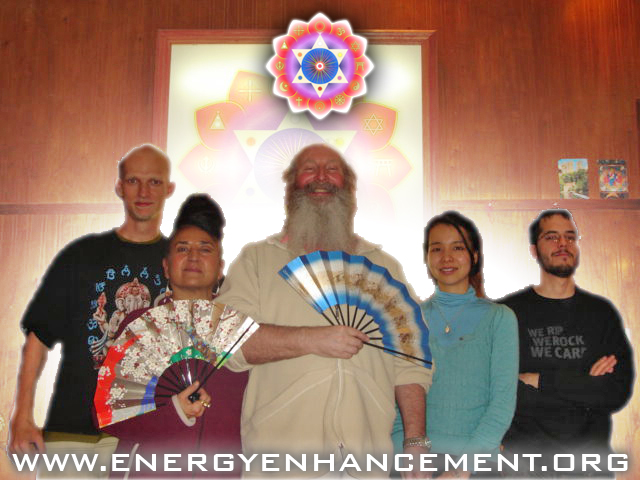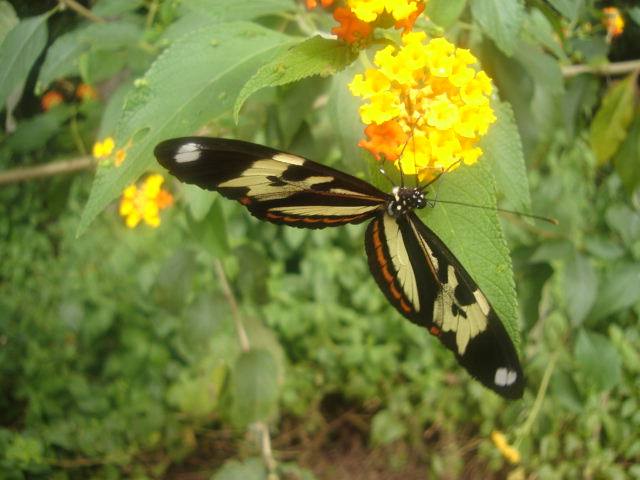 IGUAZU IS FILLED WITH BUTTERFLIES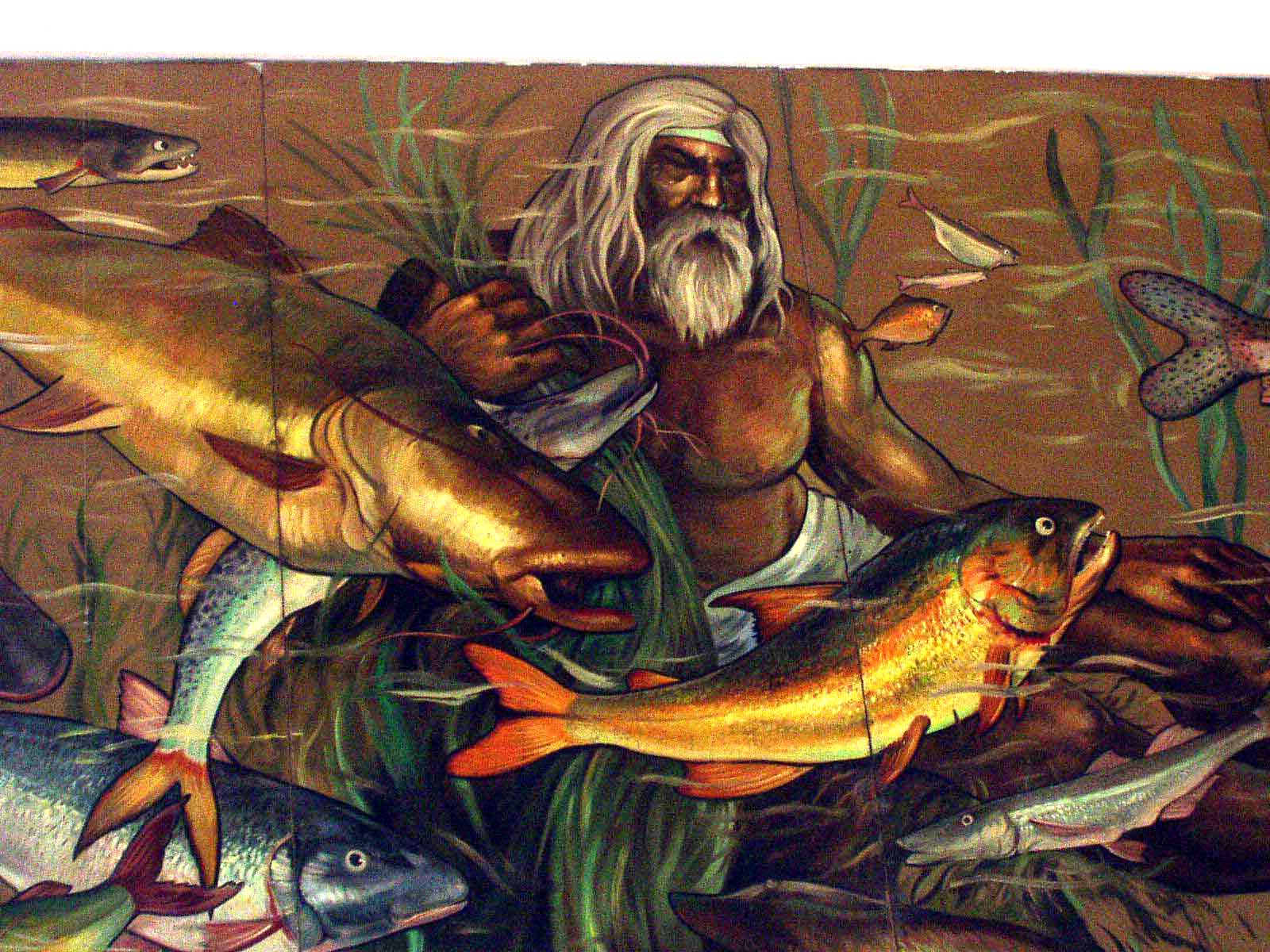 THE RIVER GOD OF THE PARANA - ROSARIO
ENLIGHTENMENT
Energy Enhancement APPRENTICE LEVEL 4. Initiation 3.
The Total healing of all Chakra connections
Energy from further Improving Relationships and Protection.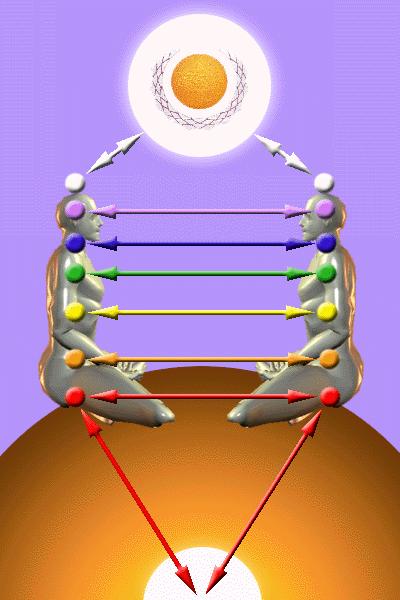 ENLIGHTENMENT
"Enlightenment is attained by Meditation And Non-Attachment" - Yoga Sutras of Patanjali
Energy Enhancement
APPRENTICE LEVEL 4. Initiation 4.
Creating and Cleaning the soul connection in your students and friends
ILLUMINATION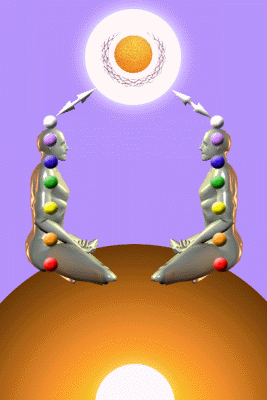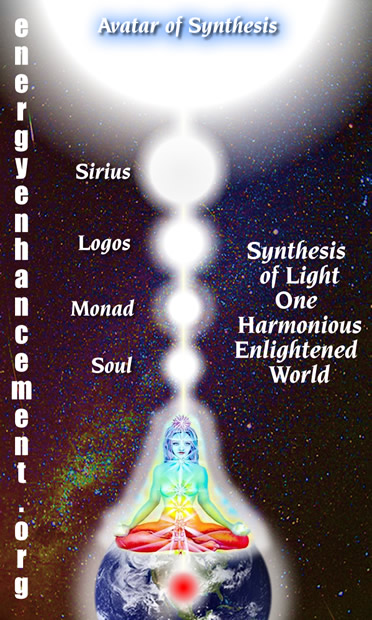 SINCE 1993 - FIFTEEN YEARS OF FANTASTIC COURSE REPORTS
JEANS SEPTEMBER 2005
COURSE TESTIMONIAL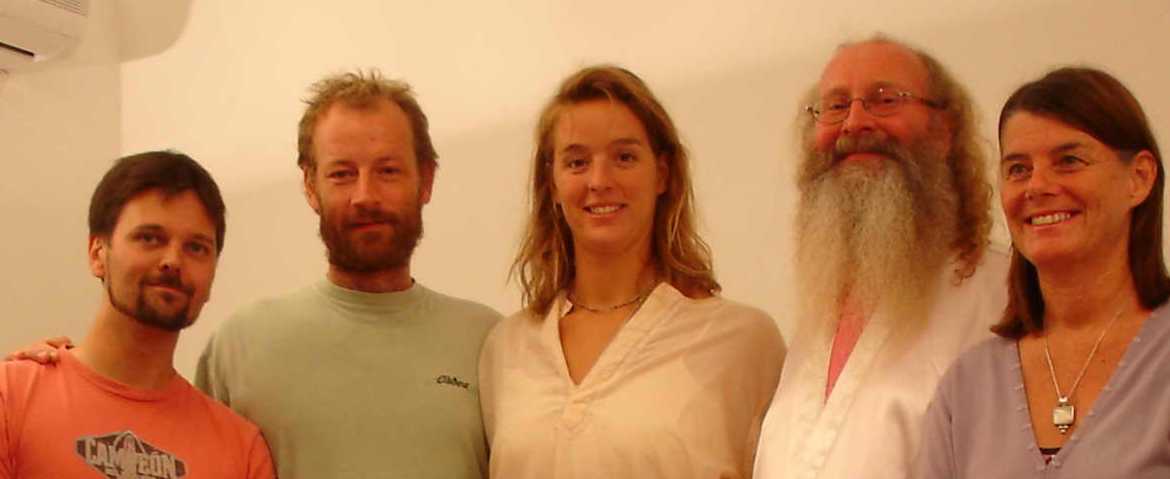 JEAN, THOMAS, AMY, SATCHIDANAND AND VANESSA IN SPAIN
My Introduction and background
My name is Jean, and I am a thirty seven year old Chartered Engineer from the UK working in the Nuclear Industry.
Since beginning the four-week Energy Enhancement course two weeks ago I have been consistently impressed with the efficacy of this programme.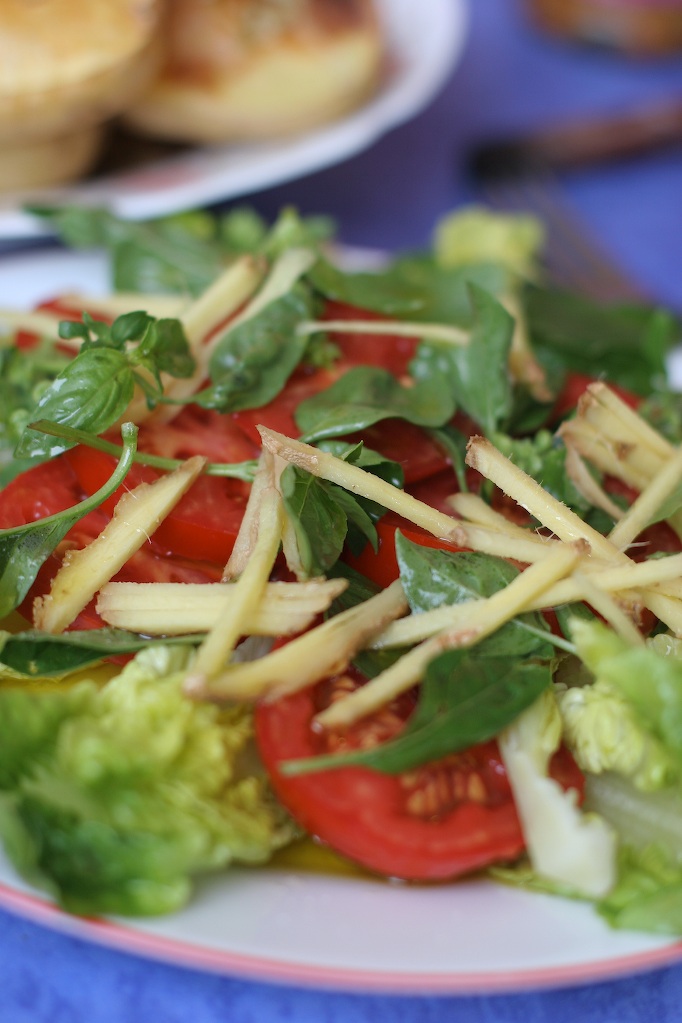 FOOD ON THE ENERGY ENHANCEMENT COURSE
PHOTOGRAPHED BY INTERNATIONAL PHOTAGRAPHER AND STUDENT YUKO SATO. YUKO SATO LIKES FOOD AND INDEED PROFESSIONALLY PHOTOGRAPHS FOOD AND MANY OTHER THINGS FROM SHANGHAI TO LONDON. FROM THE COURSE SHE WENT ON TO A TWO WEEK FAST AND LIVER CLEANSE.
I have experience of many forms of meditation and practices for self improvement including: Transcendental meditation (TM) 12 years, Kriya Yoga 9 years, Sushila Buddhi Dharma (SUBUD) 7 years, and more recently the Sedona Method and the Course in Miracles. The Energy Enhancement programme encapsulates and expands all of these systems, it is complete and no questions are left unanswered.
After years of trying all these methods, I had had some success with my mind and emotions but the DVD and Online Energy Enhancement Course over one year so improved my psychic vision that I was able to see 13 energy blockages along my spine as shiny black stones.
The extra energy from the ONLINE AND DVD EE Meditation caused me shake every time I meditated, a phenomena that has been reported in many books describing the action of Kundalini energy.
I had to wait for the advanced blockage removing techniques of EE Level 2 and a lot of hard work over one week before these energy blockages were removed and my Kundalini shaking, so much a part of my preliminary Energy Enhancement meditational experience over the last year, was brought to a stop.
Energy Enhancement In Spain Course Arrangements
The course takes place in L'Escala on the Costa Brava in Northern Spain. The duration is four weeks to learn the four levels of Energy Enhancement.
I was allowed to make payments in easy monthly instalments via Pay Pal beginning a year in advance of the course start date. This planning well ahead also allowed me to book cheap flights from my home in the UK to Barcelona. From Barcelona I caught a train to Figueres station (only 8 Euros) where Satchi collected me.
Accommodation is available at the SOL centre with Satchi and Devi or in one of the many campsites and villas available nearby. I chose to stay at the SOL centre to take maximum advantage of the 'Buddha Field' of energy, which pervades there.
This highly charged energy field boosts progress towards freedom from negative feelings, circumstances, persons, places and conditions – towards enlightenment.
What is Energy Enhancement?
Energy Enhancement is a systematic and complete programme for removing all the negative thought forms (blockages), which cause an individual to be unhappy, stressed, unenthusiastic and tired. This course promises enlightenment.
The course was devised and is delivered by Master Satchidanand (Satchi) and his wife Devi Dhyani. These two highly evolved individuals have very impressive credentials. Satchi had two enlightened masters, Zen Master Roshi Hogen of Japan and Swami Satchidanada, Yogiraj and disciple of Swami Sivananda of Rishikesh of India and the USA who died in 2002 at the ripe old age of 89.
Devi has been teaching Meditation for over 20 years (34 years - SATCHI). All the details and much more are available at www.energyenhancement.org . The benefit of all this is available to all the students who undertake the course – it is real!
ENERGY ENHANCEMENT PROGRAMME LEVEL 1
The programme begins at level 1 which includes basic training in meditation and the manipulation of life energy (Ki, Chi, Pranha, Orgone, Kundalini). It also includes techniques for avoiding food, which contains poisons such as pesticides and for dealing with the effects any poisonous substance, which you may have ingested in the past. These poisons reduce your energy and therefore your progress towards happiness.
ENERGY ENHANCEMENT PROGRAMME LEVEL 2
Level 2 provides training and actual experience in removing the blockages (negative thought forms) to the free flow and accumulation of this energy in the body. With the skills learned in this stage it is possible for an individual to systematically remove all these blockages improving day by day until eventually none are left. This state of freedom is commonly referred to as Enlightenment or the end of personal suffering. I have not encountered any other system, which makes the light at the end of the tunnel so clear and attainable.
ENERGY ENHANCEMENT PROGRAMME LEVEL 3
Level 3 deals with past life resolution (I will be taking this part of the course in the next week)
ENERGY ENHANCEMENT PROGRAMME LEVEL 4
Level 4 deals with the mastery of relationships – or how to help your loved ones and acquaintances (final week)
My Experiences
Energy Enhancement Online course
Prior to coming on the residential course at L'Escala I had an excellent introduction to Energy Enhancement by taking the online course. Over a period of a year I was introduced to and worked with the principles of Level 1 of Energy Enhancement. The course material was abundant and clear.
Any clarification that was required was forthcoming from Satchi via email. So I already knew before I came to L'Escala that the programme was effective because from the online course I had already had experience of energy flowing through my body, Kundalini shaking and psychic vision of the blockages (negative thought forms) like shiny black stones, which restrict that flow.
My Energy Enhancement Residential Course in Spain
My first notable experience on the course came when Satchi gave instructions on how to sit correctly in meditation. With Satchi's help I was able to align my spine perpendicular to the surface of the earth and the Kundalini energy that radiates from within it.
Kundalini Shaking
The flow of energy caused my body to shake like electricity. I had had this shaking experience before with the more advanced level one techniques of the DVD Course but this time all that was required was correct posture.
Heart Chakra Warmth
Throughout Energy Enhancement Level 1 I experienced instances of movement and beautiful warmth in the heart as the Chakra increased in energy. This occurred during initiation from Devi, dealing with toxins and construction of psychic protection. The flow of energy became stronger and stronger causing my body to shake more intensely as it hit upon resistances.
Blockage Removal Techniques
In Energy Enhancement Level 2 the techniques were given to remove those resistances – the first few baby steps towards ultimate freedom. Some of my experiences of blockage (negative thought form) removals are given below:
Heart Chakra Blockage: This was my first blockage removal attempt and required a little help from Satchi. After I had worked on it for a while without completion Satchi asked if he could have a look to which I replied in the positive.
From that point I was aware of great heat and light at the front of my body as though the sun was shining on me – but I was indoors! Needless to say the blockage is gone!
Solar Plexus Chakra Blockage: For some time I had been experiencing pain at the bottom of my breast bone – one of the signs that there is a blockage. I tackled it with the techniques of Energy Enhancement Level 2 until it was successfully removed. There was an immediate reduction in pain which reduced to virtually nil over the following days – proof to me that these techniques work!
Blockages on the spine: I had been aware from using the techniques of level 1 gained from the online course that there were blockages along my spine. These blockages caused my body to shake when connecting to high levels of Kundalini energy – an interesting phenomena which let me know that something was happening but not helpful in the long run.
Using the techniques of level 2 to remove these thirteen blockages which looked to me in my meditation like shiny black stones, the shaking ceased and the energy increased!
Childhood trauma – The techniques of EE can be used to remove the negative thought forms associated with past trauma. When I applied the techniques to the memory of a near fatal childhood accident when I fractured my skull at the age of two I spontaneously experienced wonderful feelings of warmth and compassion towards the child that I was, and of forgiveness the whole situation that had occurred.
These are just a few of the experiences that I have had since being here. All of my fellow students have had similar and much more dramatic experiences.
Conclusion
I have been working for over 12 years with many well known techniques including Transcendental meditation and Kriya Yoga, Subud, A Course in Mircles and the Sedona Method.
Although I have made good progress with these techniques I now consider these to have been preliminary techniques to prepare me for Energy Enhancement.
These methods that I have tried before simply don't provide for the systematic identification of Energy Blockages or contain the Advanced Techniques for the removal of the energy blockages to enlightenment that Energy Enhancement does.
If you are serious about self-improvement, growth, change, enlightenment! Then the Energy Enhancement course is for you.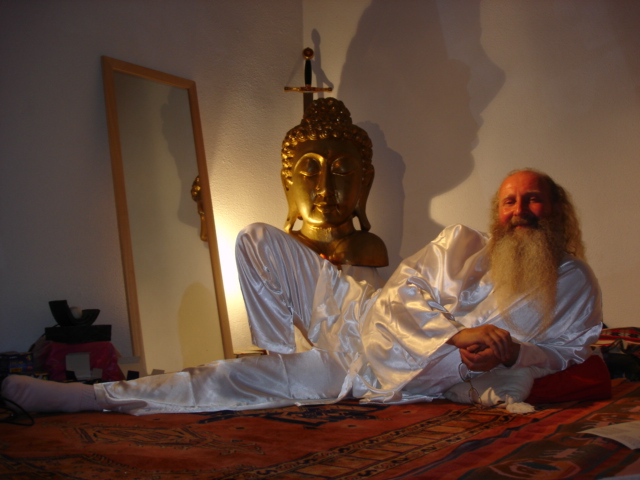 SATCHIDANAND BY AMY ZANTRAS. AMY ZANTRAS IS LIVING AS A MASTER IN AN ASHRAM IN INDIA AND SPEAKING IN SATSANG IN INDIA, CANADA AND SWEDEN.
If you are tired of all the many systems of meditation which leave questions unanswered and where the path to enlightenment is ill defined and uncertain then don't delay end the suffering as soon as possible – learn Energy Enhancement.
Jean, FROM THE SEPTEMBER 2005
ENERGY ENHANCEMENT COURSE
SINCE 1993 - FIFTEEN YEARS OF FANTASTIC COURSE REPORTS
IGUAZU
BIG WATER!!
ARGENTINA JANUARY 5TH 2009 THE JOURNEY TO IGUAZU!!
email sol@energyenhancement.org for details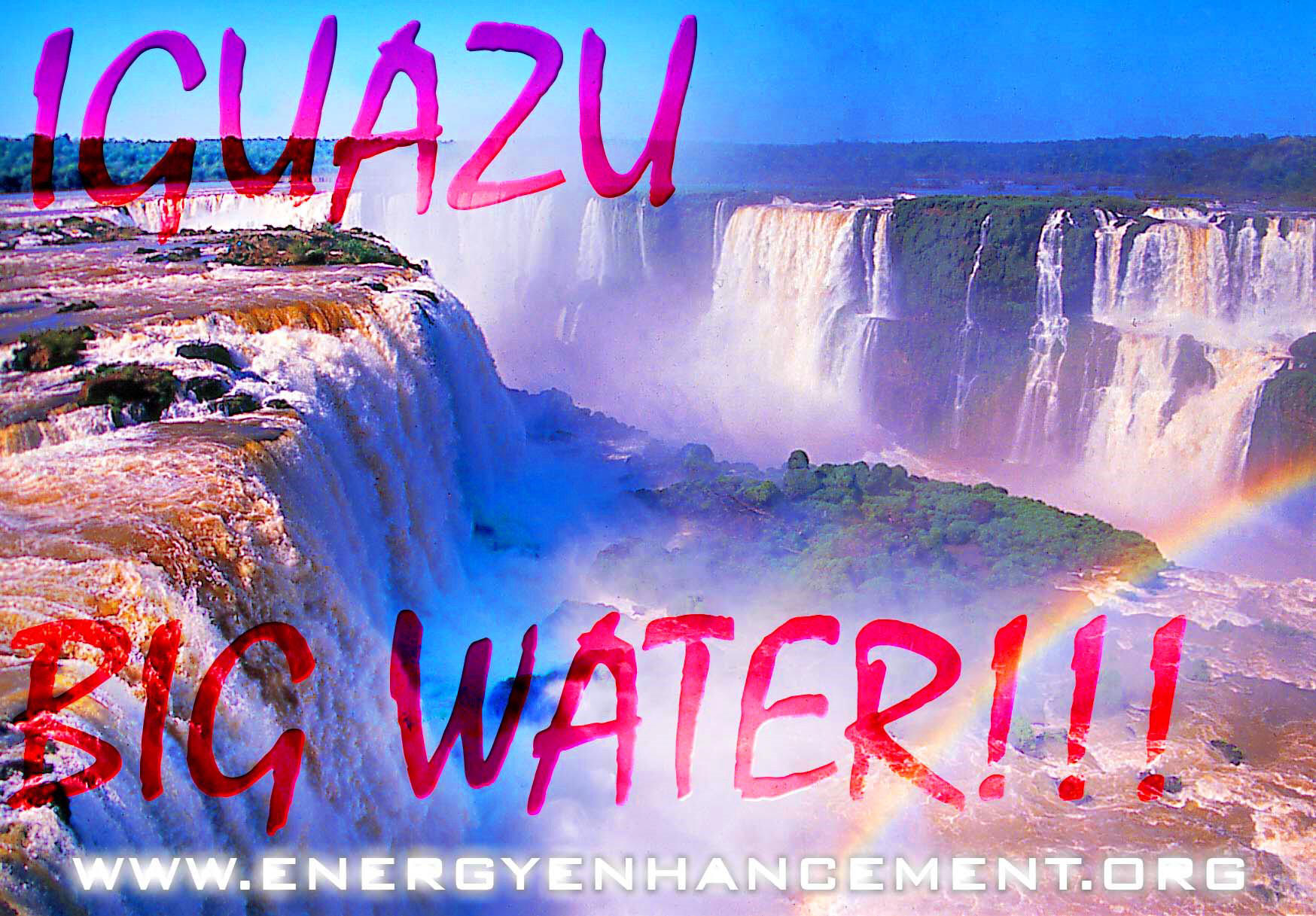 ARGENTINA JANUARY 5TH 2009
When you receive energy correctly
And not everyone does because they get the symptoms of energy blockages instead - Going to sleep, shaking, pain, heat, cold, negative emotions, - all the common so called symptoms of Kundalini Energy. But when you get taught to receive energy correctly on the Energy Enhancement Course - "When the energy is flowing correctly, there is no movement" - Saadi of Shiraz.
And this is the Energy Enhancement Experience.. "We eventually get into a state of energy transfer. We both feel it as white light flowing from one to the other in an incredibly intense way which lasts for two hours. At the end of that time I perceive an initiation which is taking place on the astral plane. Surrounded by a group of ascended masters I introduce him to the chief initiator who uses the rod of initiation to touch his third eye with the intense energies of initiation so that his energies can never again drop into that state we call normal waking consciousness."
If you can receive energy then the chances are that you can give energy. Only the people who can receive energy correctly can go on to become enlightened, can go on to become Initiators of men, Gurus and Spiritual Masters.
If you only get the symptoms of Energy Blockages in the fire of the Buddhafield which is the intense aura of energy which surrounds every Spiritual Master then you need to remove the Energy Blockages which produce the symptoms. The Energy Enhancement Level Two Seven Step Process is the unfailing technique which can remove any Energy Blockage.

When we become a stream enterer, we tap into the Energies of the Earth and of Heaven and of the Buddhafield and through energising our faculties, we start to have spiritual experiences beyond the norm. We start to feel and see energy to start with, which always comes to every student.

It happens with all of our students...
INNER PEACE
ARGENTINA JANUARY 5TH 2009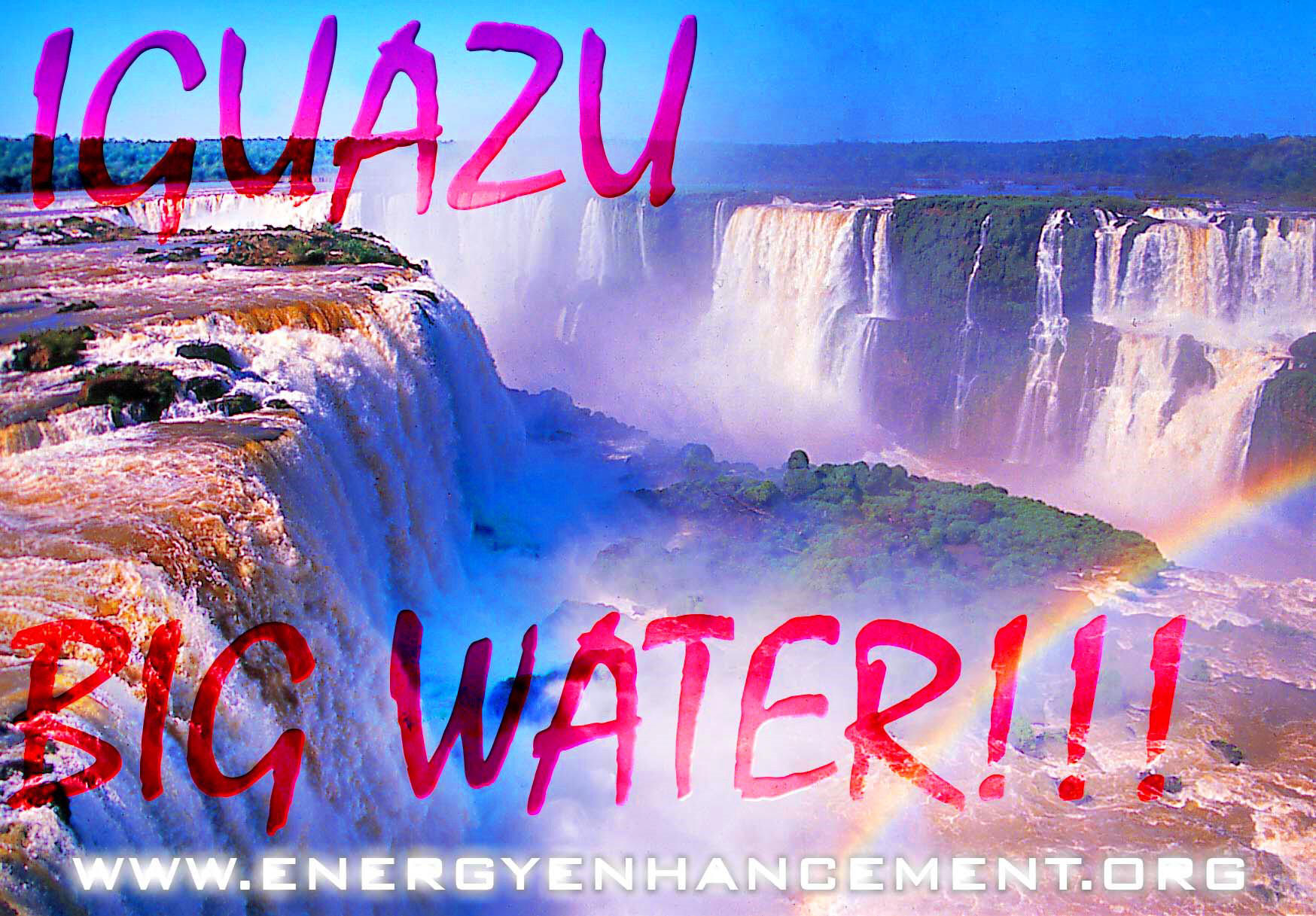 ARGENTINA JANUARY 5TH 2009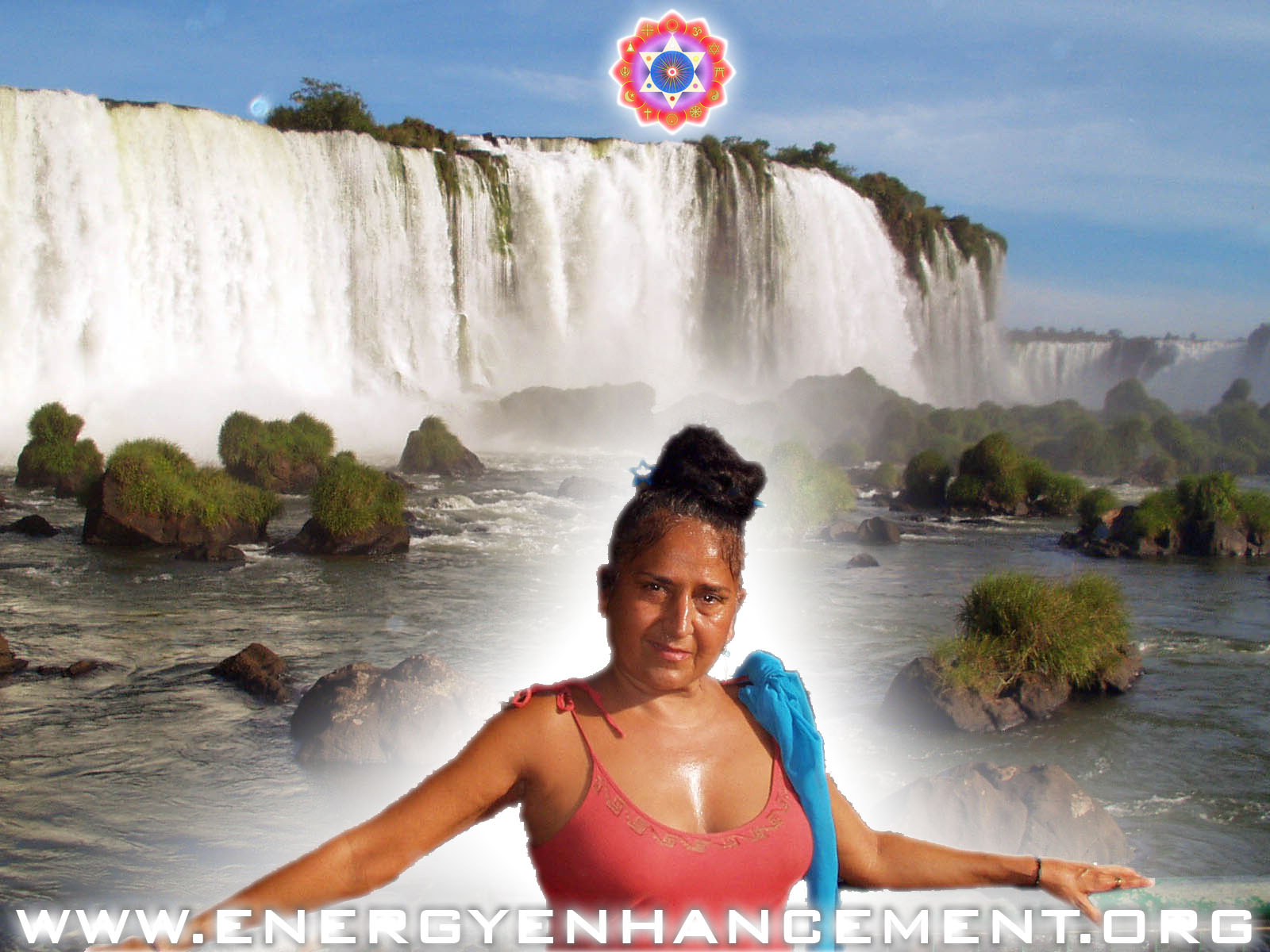 MATAJI DEVI DHYANI - VISIT TO IGUAZU AFTER THE JULY 2008 COURSE

PREPARATION FOR ENERGY ENHANCEMENT

When you give your deposit for the Energy Enhancement Live Course then we immediately send you the Full DVDs of the Level One and Level Two Course together with all the free DVD's - a total of 12 DVD's!!

Usually the students practice some of the initiations before they come on the course so that when the Buddhafield hits them they can remove more Energy Blockages whilst they are on the Course.

We recommend you start now with any

DVD COURSE. A regular Spiritual Practise with Energy Enhancement in advance of any Live Course will give you Massive Energy, and Remove All Energy Blockages.

The Synthesis of Light Symbol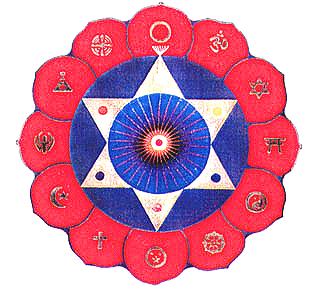 ENERGY ENHANCEMENT AND THE MASTERY OF RELATIONSHIPS
Really we need to complete Energy Enhancement Levels One and Two before we can start to Master Relationships. By increasing our energies in Energy Enhancement Level 1 we become more attractive as we gain Massive Energy. By removing the blockages in Energy Enhancement Level 2 we remove many of our bad habits which everyone hates. Further we believe no relationship can stand the strains provided by Strategies and Inner children of Energy Enhancement Level 3.
Energy Enhancement removes the Strategies of the Poor Me, Violator and Selfish Competitive Star.
Energy Enhancement removes the Relationship Destroying Trauma Created Inner Children Sub - Personalities which form through the blows of life in this and in previous lifetimes and are the basis of Bad Behavior and Addiction.
3. HEALING THE TRAUMA IN ALL YOUR RELATIONSHIPS - LEVEL 4
Negative Energy exists between you and all your relationships. As you ground all the trauma so you will find you can normalise all your relationships. Because we travel lifetime to lifetime in groups in most relationships we have done this bad thing to this person and in the next lifetime they have returned the favour with interest. Most relationships involve revenge. With Energy Enhancement any interaction or future interaction with any person or Institution involving the ancient karma of trauma created negative energy can be Grounded improving all your outcomes.
3. MASTERY OF ENERGY CONNECTIONS BETWEEN CHAKRAS - LEVEL 4
Bad Connections create Imbalances in Energy Flows and are caused by Energy Blockages in you, and in your Relationships. By removing the Energy Blockages in other people, so we normalise the Energy Flows which CAN and DO Vampirise our Energy Systems.
SINCE 1993 - FIFTEEN YEARS OF FANTASTIC COURSE REPORTS
THE MASTERY OF RELATIONSHIPS - DON
"As we practiced on each other we came very quickly to realise this. I could literally feel the energy moving inside each chakra as the other person worked within me from several meters away and when I worked on the other person I could see me projecting energy to them and could see where the blockages were within their chakras.
I could force the energy from my centres into their centres and clean their centre bringing the energy full circle back to me. You could tell the state of their chakras by the amount of energy returning to your own centre and this was achieved by mind power only.
Before I came here Satchi said he would teach me to do it in this way and I was sceptical about this claim. I could never envision me having psychic vision, but I have now, I can now do astonishingly powerful Reiki sessions on people without going any where near them and distance healing over any distance is a piece of cake, incredible stuff."
SINCE 1993 - FIFTEEN YEARS OF FANTASTIC COURSE REPORTS
Honey Kalaria in Argentina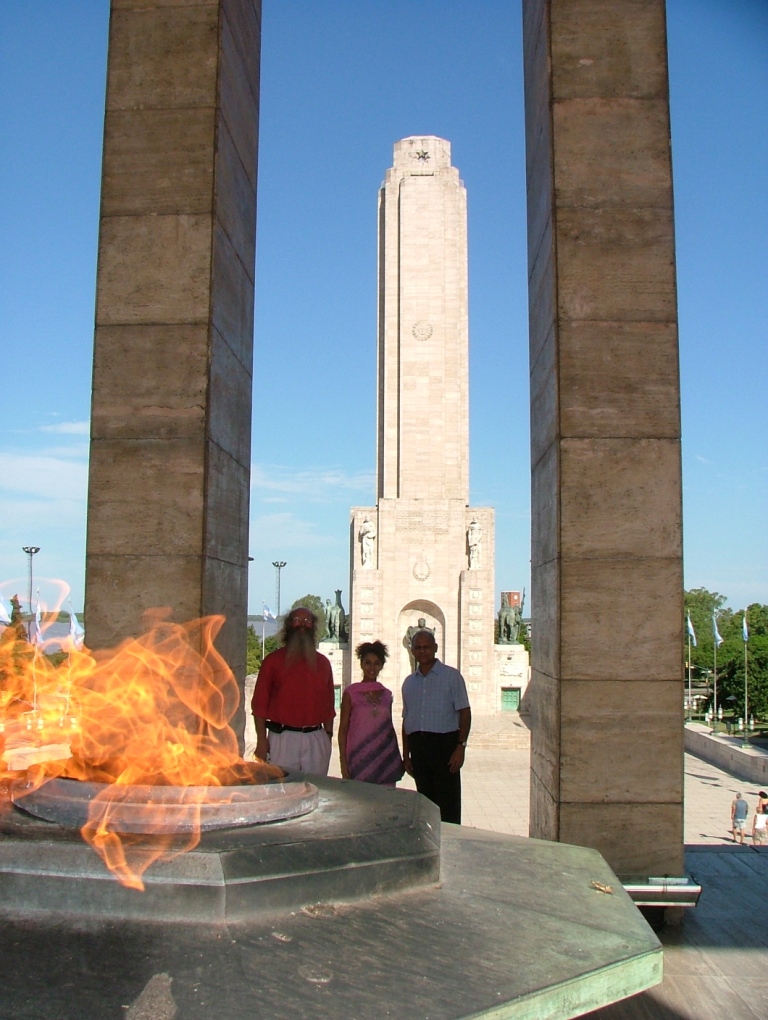 HONEY, SATCHIDANAND AND NATWARLAL, HONEYS FATHER, AT THE ANTAHKARANA MONUMENT FROM THE JAN 2005 COURSE IN ARGENTINA
During the Meditation Retreat Honey Kalaria had the following experiences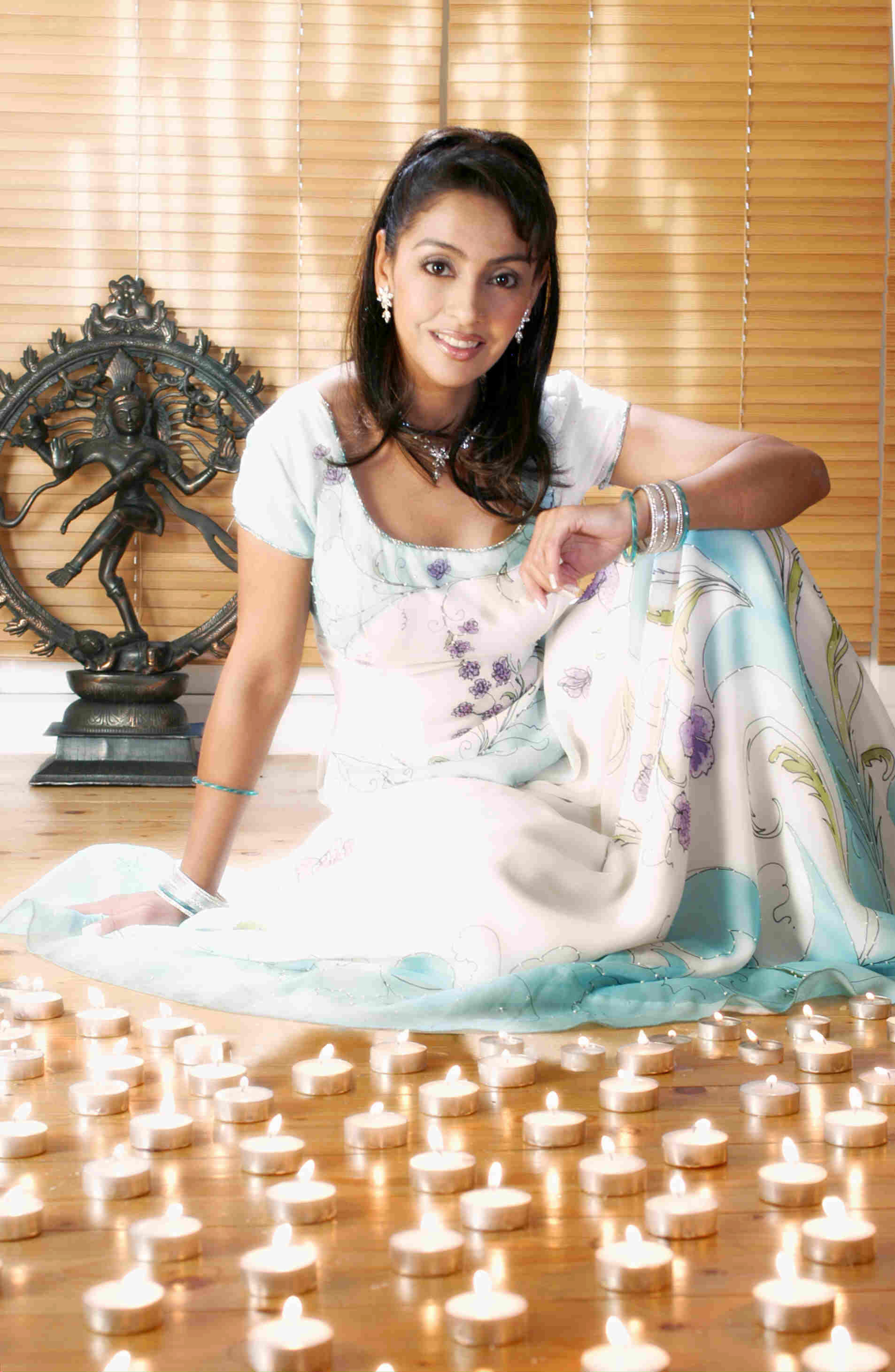 Honey Kalaria is an incredibly beautiful woman, Filmstar, Choreographer, Businesswoman who runs Diva Entertainments and has been presented with a Doctorate in the Arts from London University in recognition of her services.
Here I am today, sitting down, putting pen down on paper whilst gathering my thoughts on the amazing Energy Enhancement Course that I am currently on.
Where do I begin? Firstly, I felt it would be great to share my experiences of the Energy Enhancement course with other like-minded people. The following information is for those interested in growing spiritually, and wanting this world to become a better place - starting from improving themselves!
My name is Honey Kalaria ( www.honeykalaria.com ). I live in London, UK and am a dancer, choreographer and an actress specializing in the world of Bollywood (the Indian Film Industry). I run Honey's Dance Academy, the largest British Asian Dance academy in the UK, running 14 schools throughout London and teaching bollywood dance, bhangra and acting ( www.honeysdanceacademy.com ). I also run Diva Entertainments, which is an agency specialising in providing Asian artists for television, films and stage shows ( www.divaentertainments.com ).
Although involved in the world of glitz and glamour, I have always been interested in Yoga, meditation and growing spiritually. I respect all religions and faiths, as I believe they can all be used as a ladder to climb up to God. Personally, although I am from a Hindu background, I am a firm follower of the Religion of Humanity. For me, this means trying to make a difference to the people around you every single day, trying to follow a righteous path every single day and making a difference to the world every single day. This I believe should be done through your work, actions, words and deeds, instead of following rituals and customs, although rituals do help people focus on the religious work at hand.
INTEREST IN SPIRITUALITY
My interest in spirituality has been there since childhood. My Mother used to advise me on how I should pray every night before going to sleep so God could look after me. So, from the age of 2-3 years, I have prayed almost every night, except when I went through a period of becoming an atheist. Yes, an atheist!
My knowledge of spirituality came from a lot of different sources – from a young age I used to get involved in a lot of Hindu ceremonies, around the age of 13years I attended Bible study classes and by the age of 18, I had attended numerous seminars, workshops and courses on meditation and had read many books on related subjects. In my late teens I lost my sister in a tragic car accident. I was shocked and felt abandoned by God due to what had happened, and it was then that I became an atheist for a number of years. Luckily, with passing of time I healed and became strong again. I couldn't keep away from my thirst for spiritual knowledge, and so after a few years, I began learning about different faiths again. I studied about Buddhism, Hinduism, Islam and Christianity and read extensively about Mysticism and Eastern Philosophy. It seemed like God kept testing me along my path through different experiences, and teaching me lessons to help me acquire more wisdom and understanding, but never allowing me to lose complete faith.
MEETING WITH THE GURU
In the year 2000 I was blessed to meet my Guru - My spiritual growth accelerated in the next few years with Guruji's blessings, and to help me grow further, I feel he guided me to enrol on the Energy Enhancement Course. I felt strangely drawn towards the Energy Enhancement Course when I stumbled upon it through my internet research, a week or two after I had returned from "Guru Purnima", a special spiritual event that I celebrated in India in July 2004.
Since then I have started up a meditation centre where meditation is taught for free within easy traveling distance of London.
THE ENERGY ENHANCEMENT COURSE
At the East London Meditation centre, I thought I would inform everyone of this opportunity. There seemed to be a lot of personal commitments coming in the way and resistance to the Energy Enhancement Course by everyone except one friend and my father who agreed to join me. So without wasting much time, the course was booked for the three of us. The course was run by Satchiji, a modern day Guru, and assisted by Devi, a chakra clearing sacred dance expert and Reiki Master.
Once on the course, my exciting adventurous journey began! In my life I have done hundreds of courses but the Energy Enhancement Course I found to be completely different. Firstly, the contents and the teachings seem to be inspired by higher forces and had a deep base in spirituality.
DIRECT EXPERIENCE OF INFINITE ENERGY
Also, you don't just learn about ideas, concepts and theory, but also learn through direct experiences whilst doing the exercises. As you progress through the course, the powerful and effective techniques are taught step by step, so that at each initiation you can work thoroughly and obtain a firm understanding.
The Energy Enhancement Course involved learning how to connect with the Universal Energy , some would call it the Life Force, Spiritual Energy or God , and being able to tap into this powerful energy.
By having a direct connection with the Infinite Energy you begin clearing and activating your chakras or the seven power centres in your body and those chakras above the physical ones , and start removing blockages from your physical and your psychic bodies (aura).
These blockages normally prevent people from growing spiritually and living a more harmonious and peaceful life.
The Energy Enhancement Course has helped me to strengthen physically, emotionally, mentally and spiritually whilst building my psychic muscles to encourage stronger intuitive skills to develop.
THE SEVEN CHAKRA SUPER COMPUTER YOU
I was told that each of our seven chakras within our bodies and the chakras above the crown chakra should be seen as a separate mind - brain like one of the processors in a parallel processing computer . All the Super Computers these days are parallel processing computers. The integration of all the processor chakras produces the super computer you. We use only one brain or processor and the idea is to activate the other chakra brains or processors to build your creativity, intellect, wisdom and genius abilities.
This will lead you to become happier and healthier, enjoy being a more emotionally and mentally balanced person and become a more blockage free ( free of negative emotions) human being. The idea is to have a purpose in life to make this world a better, more peaceful and spiritual place, starting from working on yourself as mentioned before.
The Energy Enhancement Course offers a wide range of theoretical knowledge gathered from the most powerful spiritual teachers and sources in the world. I have had the opportunity to absorb teachings from world renowned Guru's, Religions and topics such as Satchidananda, Maharishi Mahesh Yogi, Sai Baba, Gurdjieff, Bhagavad Gita, The Bible, Zen Buddhis m , Sufism, Mantras, The Yoga Sutras of Patanjali, powerful meditations, Free Reiki Mastery and much, much more. I also learnt techniques that include visualization, psychology and powerful spiritual practices together with studying films with spiritual messages. This combination has resulted in giving each student on the course, including myself, a "fast track" spiritual growth boost by expanding our awareness levels and sharpening our intuitive powers.
AMAZING EXPERIENCES ON THE ENERGY ENHANCEMENT COURSE
I must admit that when I started I wasn't exactly sure where all the exercises were going to be leading to, but then I began to have profound experiences.
There are just too many to share and perhaps one day I may even write a book on the amazing journey that I have been through whilst on the Energy Enhancement Course. My experiences include having visions, being healed physically, receiving excellent guidance and deep insights from the Spirit of God, finding hidden inner children, sub-personalities and strategies that I use to behave in a certain way and justify my actions and then finding my 400 year old husband!! The list just goes on.
PAST LIFE EXPERIENCES
One of the experiences I would like to share with those who believe in re-incarnation is that in one of the exercises, I was blessed to see some of my past lives. I was astounded by what I saw, the clarity of the visions and with actual dates being revealed. What I learnt was that we came into this life to learn various lessons or to complete certain outstanding desires. It is so important to be careful with what you wish for in this life.
These were the past lives I saw :-
PAST LIFE IN LONDON
1308 – I was a high society male teacher / lecturer who gave talks about my research into stars, astrology and philosophy. I taught large groups of people, was involved in discussion and debate groups and was well respected in the area of my work. I was also a womaniser and drunkard and died at a young age in my mid 30's. I tried to get my name and got the name Martin or Matthew and second name was something like Hayward or Haywood.
CURRENT PERSONALITY TRAITS : I am a strong communicator, enjoy teaching as I am presently a dance teacher, give lectures in business and success, interested in Astrology and philosophy, a non alcoholic and am a leader in my field of work.
PAST LIFE IN INDIA
1412 – In my next life I was again living in high society – it must have become a habit to be born into such an environment. I used to be a right hand assistant to the Princess of Jaipur and was accustomed to living in luxury in a grand palace. The princess and I used to take dance classes with a dance Guru and then we would both have fun and practice together. My Father was a farmer providing food and fruits to the King. I got used to organising all the important things for the princess. I even regularly prayed and danced in the Temple for Religious celebrations with the women. There was an incident where a Prince had come to ask for the hand in marriage of the Princess but ended up falling in love with me. From that a lot of challenges and problems were created for everyone concerned.
CURRENT PERSONALITY TRAITS: I have developed skills to delegate and organise projects, run my entertainment business empire successfully, enjoy wearing beautiful Indian costumes and garments, always thought I deserve to be treated as a Princess, perform dance professionally, appreciate historical buildings and palaces.
PAST LIFE IN NORWAY
1638 – It seems that I had taken away someone else's potential marriage partner, so in my next life a partner was not written in my destiny. I was a popular happy go lucky Norwegian girl born in a poor family. I saw my house based on top of a hill with countryside to be seen all around, the market place where I would go to buy vegetables and many other details. My mother had passed away and so being the only child, I used to look after my old and weak father. I always felt that to be a good daughter I had to support my family, otherwise I felt guilty for not being there for them. As a result, I never married my lover and suppressed all my wants and desires. I lived the rest of my life as a spinster.
CURRENT PERSONALITY TRAITS: Find it difficult to break away from my family, and am presently quite happy to be single and living with them. I am also attracted to European men, enjoy the countryside, love nature and get great pleasure in spending time at home (whenever time permits from my busy schedule). I am comfortable living in extravagance as I did in the Jaipur Palace and yet I can be equally satisfied living in simple accommodation as I did here.
PAST LIFE IN ARABIA
1705 – Perhaps I was so heart broken that I must have been wishing to experience what it would have been like being married or having men in my life. So in my next life, I was born as an Arabian dancer, dancing for the rich Sheikh in the desert. I used to look after and be of service to the male guests of the King, and possess excellent communication skills and etiquette. I was born to a beautiful single Mother and was trained to dance at a very young age. After I reached a particular age, I was sold/given away. Luckily I had a lot of faith in God to make things better and constantly prayed to give me strength and take me away from the lifestyle that I was in.
CURRENT PERSONALITY TRAITS: Learnt that it is important to establish a long term personal relationship packed full of variety and consider one night stands as complete waste of time, blessed with natural dancing talent from birth (the skills have developed over many lifetimes), I adore Arabic music and consider belly dancing to be one of my favourite dance forms, I am very spiritual, I enjoy water around me (probably because it was rare to see water in the desert) and have an aquarium in my home and a pond with a waterfall in my garden. I also tend to get along very well with male friends and business associates.
PAST LIFE IN TIBET
1893 – God always answers prayers from the heart. Wishing to follow spirituality and living away from women serving men led me to become a 11 year old Tibetan boy living in a Buddhist Monastery. It involved simple living, regular meditation and following a chaste life. The training helped me to become extremely disciplined and I gained a lot of my spiritual knowledge and intuitive powers through this lifetime. I had a wise Buddhist Master, who I feel may still be guiding me to stay on the path of spirituality. He used to always say: "You ask too many questions!"
CURRENT PERSONALITY TRAITS: I am always asking questions - as I'm sure all my present Gurus and teachers would agree! I'm extremely interested in spirituality and feel drawn to that area. I have now chosen to wait for a lifetime partner to enjoy a sacred physical relationship with and I felt an urge to study Buddhism.
PAST LIFE IN TURKEY
Satchiji suggested I go through an Energy Enhancement past life regression exercise to find out if I previously knew one of the students on the Energy Enhancement course called Ramya. Ramya is half Italian and half Spanish, a Hare Rama Hare Krishna devotee and is a Radio presenter for a spiritual program that was voted the best Radio Program in Argentina and received The Golden Seagull award.

I was feeling his magnetic energy from the start of the course and became curious as to why – I have never felt this type of intense connection! I felt that I knew him and Ramya also felt that we had met before and had a very strong connection of some sort.

1611 During the exercise I found myself on a battlefield / town in Turkey. I was crying and leaning over Ramya's body that was covered in blood as he lay dying in front of me! Scenes of death and destruction were all around me. I had a young child in my left arm and I was pregnant. I was so much in love with my husband and felt heart broken seeing him suffer during his last moments of life. I must have made a vow to meet again in our next life so we can be together once more.

CURRENT PERSONALITY TRAITS:
I noticed how throughout my lives I had never got married and even today I remain single as I am so dedicated to my work. Ramya and I had to both ground this karmic relationship using Energy Enhancement techniques so that we could now be free to move on.

From the Energy Enhancement Course I have just realised that my past lives have also enabled me to develop an interest in different religions and faiths. From my life in Jaipur, I followed Hinduism; as a British lecturer or Norwegian, perhaps Christianity; from the life as an Arabic dancer Islam/Sufism and from a Buddhist monk, Buddhism and meditation.
THE MYSTERY OF KARMA AND THE GROUNDING OF NEGATIVE ENERGIES
I understood how lifetime lessons and experiences actually develop your soul and past life impressions remain on your psychic bodies. Once certain negative karmas are found, they need to be grounded so that they do not affect your current life situations. I found this insight to be such an eye opener, especially when meeting my 400 year old past life husband from Turkey! I couldn't believe that from all the places in the world that I can travel to, I ended up being drawn to Argentina, doing a meditation course, meeting Ramya and completing a Karmic relationship promise that I had made 400 years ago.
CHANGE YOUR LIFE
There were many other outstanding experiences by the other dozen or so members that were on the course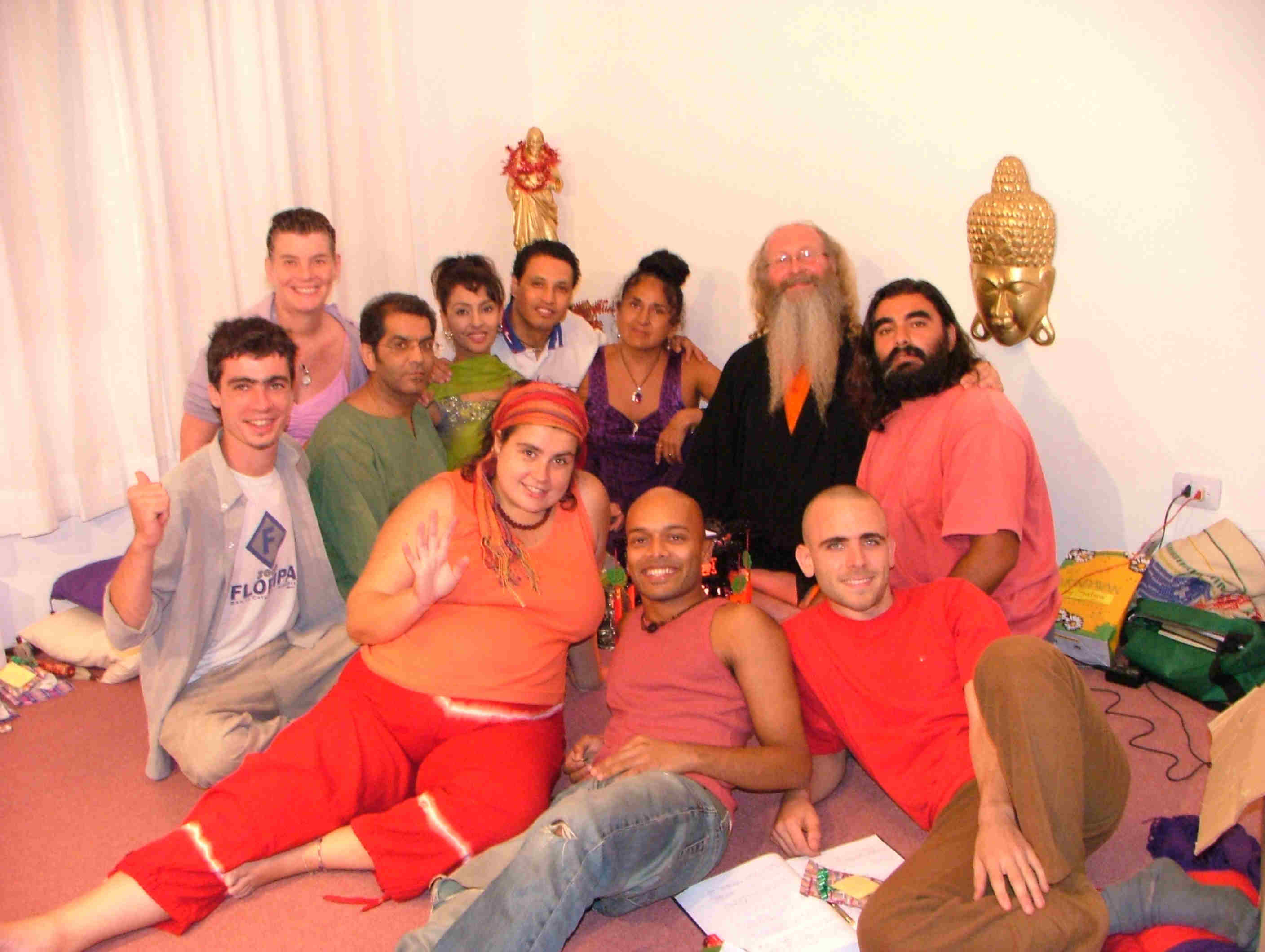 DEVI, VANESSA, DHIREN, RAMIA, HONEY, FEDERICO, SIVANANDA, DAVID, SHAKTIANANDA, SANTHAN, NATWARLAL, HONEY, DEVI AND SATCHI, ABOVE.
These people came from all faiths – Sai Baba followers, Catholics, Buddhists, Krishna devotees etc. Shaktiananda gave birth to two babies 2 months after the course! It was fantastic to see insights into the world of spirituality and how the Energy Enhancement techniques were creating profound changes in people's lives.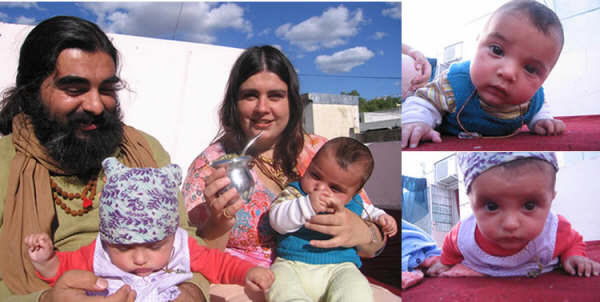 THE KARMA CLEARING PROCESS
Deep rooted issues would surface and as soon as they were dealt with, even deeper issues would emerge that we would have to deal with. It was like peeling layers of an onion to go deeper and deeper into our core being to understand who we are and what kind of personality traits we have adopted, consciously and sub-consciously to deal with the issues of this world. I understood clearly how these beliefs, conditioning and past life impressions were affecting all areas of our life.
In addition, I also learned how to use the Energy Enhancement techniques to help me ground these negative blockages so they would never affect me again. Of course complete freedom can only come after a maintenance program has been followed.
CHALLENGES ON THE COURSE
I continue to say Thank You to God for blessing me to be on this course. I think you need to be extremely lucky to be able to receive such spiritual knowledge and teachings. When trying to do God's work, you always attract dark forces to keep you away from growing spiritually, and there were many challenges experienced by my fellow students and I trying to prevent us from growing. These would be in the form of negative thoughts, distractions, feeling lazy and sleepy, right though to people having to leave half way through the course.
Satchiji and Devi had already warned us in the beginning that if you are not vigilant then some of you will not be able to complete the course, and I had a direct experience of that. My father was one of the people enrolled on the 1 month course in Argentina who had to leave half way due to the death of my uncle (his older brother). He had to immediately fly back to London after hearing the sad news.
One other Buddhist student on the course left suddenly, perhaps because Satchiji had said that he may have been a Black Magician in one of his past lives. None of us are sure why he left but he just called Devi and said that he had decided to leave. It could have been the ego coming in the way and stopping him progressing. The unusual thing was that whilst a group of us were talking and laughing, a statue of Buddha sitting on a corner table, got hit by accident. We couldn't understand how the head of the Buddha got cut across the neck in a straight line and fell on the floor whilst the body of the Buddha remained on the table without moving an inch. Later we were informed by Satchiji and Devi that this was a sign from the dark forces implying: "We have won and have taken the Buddhist student away".
As I take in depth notes, a local student who works as a radio presenter , Ramia, I talk about him more later, requested if I could go through all the notes and exercises with him. Twice we arranged to meet but each time he failed to turn up. The first time he lost his keys and couldn't get out of his house. The second time he said that he had simply forgot. Again and again I saw these powerful blockages, distractions and situations occurring preventing people from progressing on the course.
It's astounding to see how the Energy Enhancement web site currently gets over 150,000 hits per year and from those only a dozen of us were able to make it to the course, and even from these, the two previously mentioned students were unable to complete the course.
ENERGY ENHANCEMENT, THE MOST ADVANCED MEDITATION COURSE IN THE WORLD
Energy Enhancement Course has been described as the "most advanced meditation course in the world" and I totally agree. It is thorough, the techniques are effective, the knowledge hugely expands your awareness levels, your intuition and perceptive powers increase tremendously, you feel greatly energized with the meditative practices and the course has brought profound changes in my behaviour and in the way I see things.
BENEFITS OF THE ENERGY ENHANCEMENT COURSE
There are many souls on this earth (whatever faith or belief systems they come from) who could hugely benefit from this unique course. The powerful energy that they receive can be used to help themselves and mankind, making this world a better place. The energy allows you to heal yourself and others, enables you to master relationships, removes bad luck and obstacles from your life, assists you to become a more soul infused personality, works towards removing the Ego, your meditation will become deeper and your concentration levels will increase (great for exams or bringing out the genius in you) ensuring that all areas of your life gets touched by the spirit of God. As Satchiji says "Energy Enhancement, The Core Energy Techniques, is the Most Advanced Meditation Course in the World which will accelerate any other course or Technique you care to use," and "anything you do to benefit others will automatically get support from spiritual energy, allowing your work to become more successful" .
Both Satchiji and Devi are beautiful and inspiring souls, passionately committed to helping people grow spiritually and accelerating each students progress towards enlightenment. They allow the students to grow at their own pace, whilst passing on profound knowledge and techniques in a light hearted and joyful manner. Both of them have extensive knowledge, possess strong perceptive powers and bathe people around them in the strong Buddhafield of energy that surrounds them. They have both made my stay in Argentina a delightful and a memorable one.
As I realized how wonderful and life transforming this course is, I got inspired to make this course available to others in London.
There will be a small group of people who will be able to take advantage of this "revolutionary meditative program" in London and be honoured to learn personally from the Great Master, Satchidanand .
Trust me, the course is priceless and even paying £10,000 each would have been a bargain! Why should you not give yourself the opportunity to do a fast track program that will allow you to achieve the same results in a year, that would have taken you over 20 years to obtain with any other course.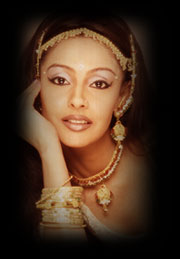 HONEY KALARIA
Honey Kalaria is an incredibly beautiful woman, BOLLYWOOD Filmstar and Choreographer, Businesswoman who runs Diva Entertainments and has been presented with a Doctorate in the Arts from London University in recognition of her services.
Master of Meditation, Devi Dhyani
Energy Enhancement will help you get everything you need and will make you enjoy everything you have!
Energy Enhancement quickly dissolves negativities. If you have Energy, you have Everything!
Energy Enhancement is complete Freedom!
The Secret - Mind Power Secrets of Kundalini Power Meditation
Swami Satchidanand giving the first 10 minutes of an Energy Enhancement meditation talk on "THE SECRET" Movie and DVD from the Energy Enhancement Meditation Course DVD. Its good to start the process at home by DVD to gain energy and start to remove energy blockages which create aches and pain and sleepiness in the body and then come for the live course in Argentina - we are now discounting the cost of the Flight to Buenos Aires.

"For those who believe in Enlightenment and understand the urgency of the Situation" - Lord Buddha
DON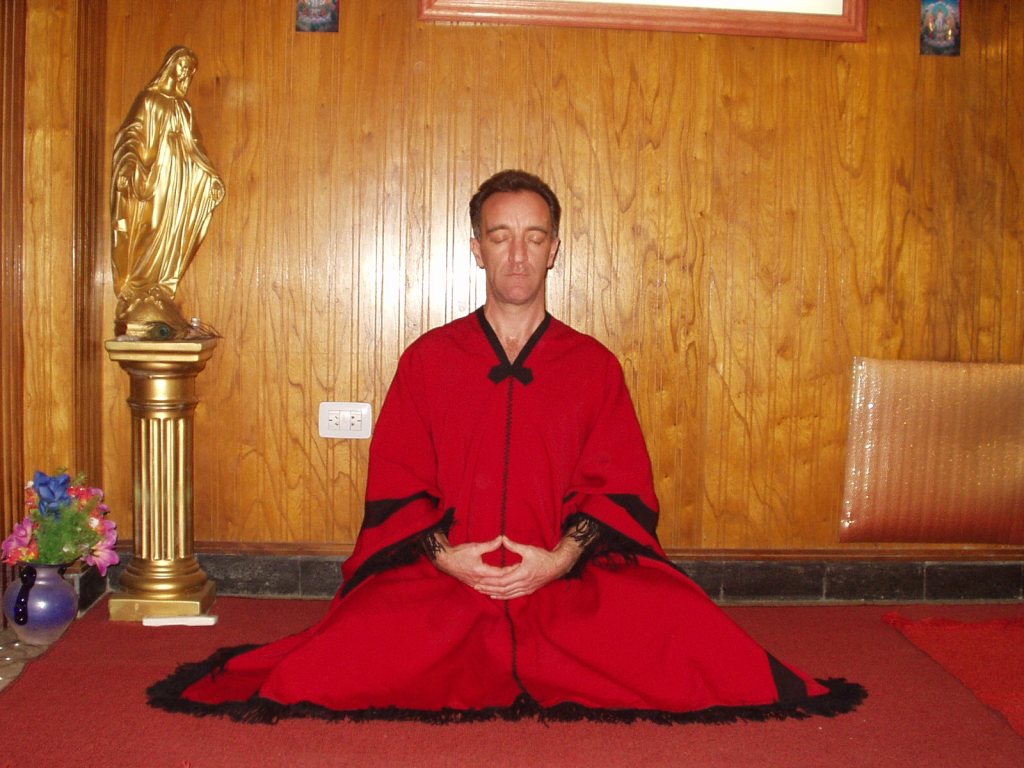 I wanted to tell you about a recent event in Energy Enhancement Meditation where i was lifted out of myself into pure white light by many hands that reached down for mine and i was lifted straight up and out of myself. I remember such an incredible feeling of elation and freedom and peace as i went up and entered pure brilliant white light, it was blinding blue white so bright i could barely look at it.

i thought i was only there for a few seconds only to find that a whole hour and a half had gone by when i returned, eyes full of tears and charged with incredible energy.

I was charged with energy for several days after but was not able to repeat what had happened, my soul had reached up and other souls reached down and grabbed me and pulled me straight of my body and up to the soul level, I was literally yanked out and up. I think i was being shown the road, hurry up boy, we haven't got all day, that kind of feeling i got.
Annie and i discussed at length the Energy enhancement teacher training course and we both agree this is the way ahead for the future. I want to do this and while i am worried about the cost, I feel that timing and preparation are more important as i want to be the best thief i can possibly be. Also i am learning every day about who i really am and i feel that the energyenhancement hits i received are still turning me inside out and upside down as i shed so much of my former self and emerge as a newer model being without the dualities that identified with me before i underwent energyenhancement surgery. In effect i feel i am still in recovery and the new me is steadily emerging. It is a wonderful feeling and i am in debt to you both greatly for all that you have done for me.

I have to say this. I can spot a sub-personality and their destructivity a mile away not only in me but in everyone else as well. It is all becoming clearer and clearer, as i observe with my new eyes i am seeing the world and this existence in the real. Its all your fault you know and long may it continue. My delusions are evaporating a little every day.


I have to go now and do some work, I will write again soon and i love you both very much.


With much love to you both

Don 17 AUGUST 2008
Don came on the January 2006 Course to Argentina

---
ENERGY ENHANCEMENT INITIATION FOUR - THE SUPRA ADVANCED KUNDALINI KRIYAS OF KRIYA YOGA
Energy Enhancement APPRENTICE LEVEL 1.
Initiation 4.
a. The Taoist Supra-Galactic Orbit
b. The Creation, projection, of the Antahkarana to the Soul Chakra
c. The Creation, projection, of the Antahkarana to the Monad Chakra
d. The Creation, projection, of the Antahkarana to the Logos Chakra
e. The Creation, projection, of the Antahkarana to the Sirius Chakra
f. The Creation, projection, of the Antahkarana to the Avatar of Synthesis Chakra
g. The Creation, projection, of the Antahkarana to the infinite Chakra of God
THE TAOIST Macrocosmic Orbit, The Energy Enhancement Supra Galactic Orbit
Apparently the name of the Macrocosmic Orbit, The Energy Enhancement Supra Galactic Orbit,, The Energy Enhancement Supra Galactic Orbit, has been usurped by some Taoist masters who teach a subset of the microcosmic orbit - just in the legs and base chakra - under this name.
The Energy Enhancement Macrocosmic Orbit, The Energy Enhancement Supra Galactic Orbit,, The Energy Enhancement Supra Galactic Orbit, is far far more powerful.
Therefore we have decide to re-name the Macrocosmic Orbit, The Energy Enhancement Supra Galactic Orbit,, The Energy Enhancement Supra Galactic Orbit, as the..
TAOIST SUPRA GALACTIC ORBIT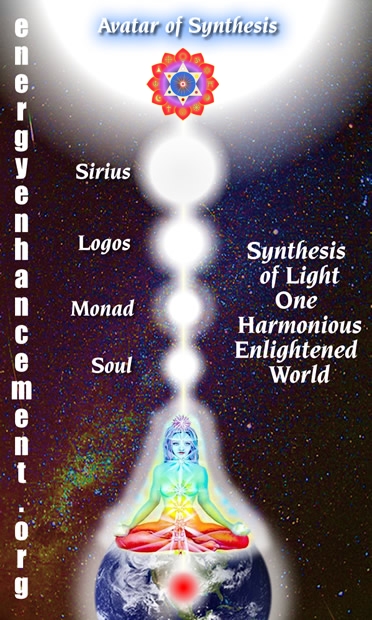 "The force and degree of a man's inner benevolence evokes in others a proportionate degree of ill-will" - Gurdjjieff
"Evil people always hate those at the opposite end of the moral spectrum" - Earl Spencer at the funeral of Lady Diana
"The Radiance of the Buddhafield irritates, depresses or upsets Negative Energy Blockages, this is the scientific test for Energy Blockages and by these fruits, ye shall know them!" - Satchidanand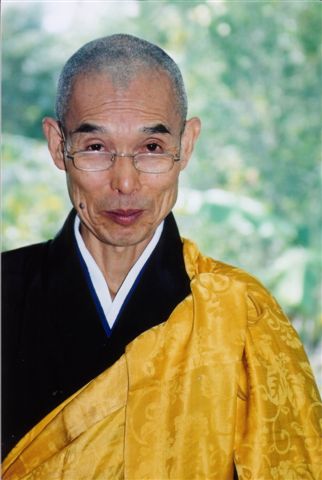 ROSHI HOGEN
As my Master Roshi Hogen says THE ANTAKARANA IS "The spring at the top of the Mountain."
Illness is caused by a lack of energy. We can only heal ourselves when we learn to fill ourselves with energy by these methods.
I was very happy with Zen Master Hogen. Every Day as soon as I got out of bed, for many years, I would meditate.
But strangely I found more and more that I was getting thrown out of bed every morning by him so I could meditate.
And he was connected to me, "Can you feel my breeze blowing? Even from Ten Thousand Miles!" I had the vision several times of him polishing my base chakra whilst I was sitting in meditation.
And then, after many years of work, zazen, meditation, with Zen master Hogen I meditated on the Koan of Ramana Maharshi, "Who am I"
Immediately I had the experience of travelling along the Antahkarana out of the body to a place where was all my past lives hanging in space thousands of them in a neat matrix. I decided to enter into one of them and saw that past life gaining much experience. I then decided to go higher. There too I gained much experience.
When I went to Hogen in Dokusan with this experience, after I told him about the past lives he said, "We can explore this area of the Astral Plane for 10,000 years and get nowhere!" Then I told him about going higher and he smiled! And in another space I saw his aura expanding, gold, and enfolding me in the energy of his love...
After this I was allowed to find another Master...
SATCHIDANAND MEETS SWAMI SATCHIDANANDA FOR THE FIRST TIME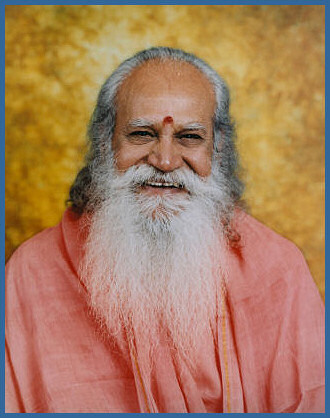 So when a friend asked me if I wanted to go to London to meet Swami Satchidananda I was hesitant. But they persuaded me to go. So there I was in this big hall. Arriving late and there was no space for me to sit. So I went and sat on the floor in meditation posture at the front, just in front of him. And I was not impressed really by what he was talking about because I was arrogant. You can hear one of his wonderful talks here Listen to our free MP3s of Swami Satchidananda Here!!
But then at the end of the talk he said lets meditate. And he chanted Om Shanthi and I found myself a hundred meters up in the air looking down at my body sitting in meditation below.
And I looked up and way above me was Swami Satchidananda and he was moving his hands saying, "Come on Up! Come on Up!"
So I thought it might be a good idea to learn from him.
And although I read his books now and recommend them to everyone, Integral Yoga, The Yoga Sutras of Patanjali and The Living Gita, Commentary on the Bhagavad Gita, although the information in these books are a great gift to humanity, they are poor fare in comparison to what initially attracted me to him.
And what I got in abundance every time I met him was Energy and Psychic experience. Visions, telepathy, Initiations on the Astral Plane all came to me every time I met him and when I went to stay at the Ashram, 1000 acres in Virginia in America, for three months, the experiences accelerated every time I meditated. The knowledge that we cannot die, we are all connected. Satori and the lower levels of Enlightenment.
It took me a few years after these experiences with Swami Satchidananda to get fully cooked but my Sat Guru, Satchidananda, student of Swami Sivananda of Rishikesh was with me at every step.
THE Macrocosmic Orbit, The Energy Enhancement Supra Galactic Orbit,, The Energy Enhancement Supra Galactic Orbit,
OVERCOME THE SHOCK AND FEAR OF THE DEATH PROCESS
SOUL CONTACT!
THE ENERGY ENHANCEMENT BOOK SACRED SYMBOLS AND SUPER ENERGY
IS A 300 PAGE PDF FILLED WITH SECRET KNOWLEGE LIKE THAT HERE... GET IT FREE WITH THE ENERGY ENHANCEMENT DVD COURSE.. ORDER IT NOW..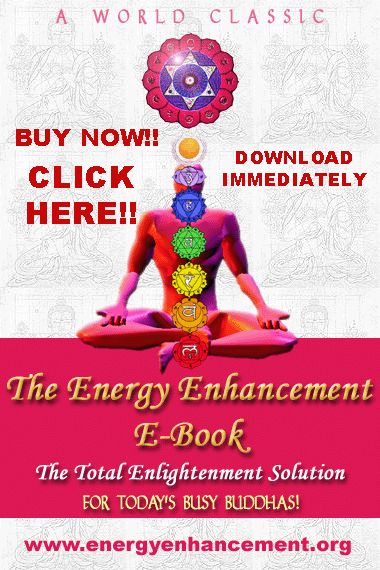 INITIATION FOUR - THE SUPRA ADVANCED KUNDALINI KRIYA OF KRIYA YOGA
THE CENTRAL SPIRITUAL SUN OF AKHNATEN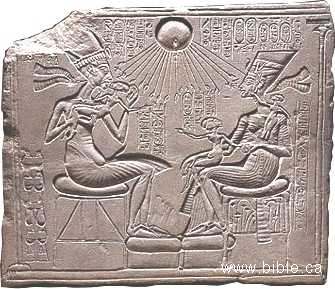 The Energy transmutation of Energy Enhancement produces inner peace, clarity, openness and truth. The Energy Enhancement student's "NO" to all the past negative energy and energy blockages held inside springs from an unequivocal "YES" to themselves and to their life!
On War and Violence
by Sri Swami Satchidananda

Your first duty is to find the peace in you. If you root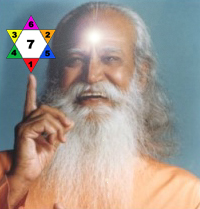 yourself in your peace and then lend your hand, you will certainly bring peace. If not, you will only add more and more to the peaceless condition.

Violence cannot stop violence. A war can never really be won by violence alone. The mind must be changed. A violent victory only means that you have handicapped your enemy. He is still your enemy and the peace is only temporary. You have covered the fire so it doesn't show now, but it is still inside and one day it will flare up again.

When you win a war with your power, your enemy simply retreats and waits for an opportunity to strike back at you. You have won the war but not the heart. Real victory is to win the heart, not just the land or the political power.

Yoga tells you that your own peaceful thoughts will bring results. In the name of Yoga, we try to collect the mind and send out peaceful vibrations. A sincere thought will travel all over the world. It is more than an atomic bomb, it's more than a missile.

Even if you don't believe in God or prayer, sit and say, "Let there be peace. Let the minds of the people who want war be changed." We believe in thought force. Because it is the very same thought force that creates war. Remember that. It is the human mind that creates all these bombs, all these wars.

If you still want a war, fight it against undesirable thinking, not against a nation of people. And to fight such a war, you have to send out beautiful thoughts. Make every thought a powerful anti missile. Sit quietly and send out powerful peaceful thoughts. I'm not joking - it is possible. Even one minute spent in peace is valuable. Don't think, "When our brothers are dying, how can we sit quietly and think of peace?" This crazy world is, in a way, stabilized because of people sitting for a few minutes in meditation every day. Know that.

Don't ever think that by raising your hand or throwing a bomb or shouting something you can help the situation. Do it in a nonviolent way. Don't hurt anybody, dont hate anybody. As long as you have hatred in your mind, you are unfit to talk of peace.

An excerpt from the book, 'Beyond Words'
ARGENTINA JANUARY 5TH 2009 THE JOURNEY TO IGUAZU!!
ARGENTINA JANUARY 5TH 2009 THE JOURNEY TO IGUAZU!!
email sol@energyenhancement.org for details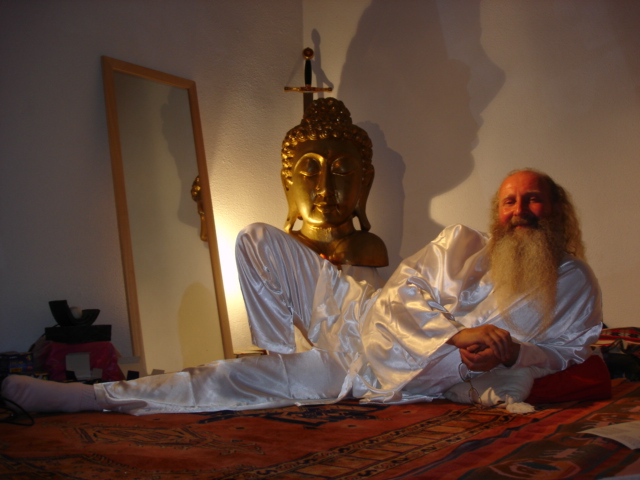 SATCHIDANAND - ENERGY ENHANCEMENT TALES OF ENLIGHTENMENT JULY 2008 ARGENTINA
THE EE STUDENT REPORTS - CLICK BELOW!!
THE TEACHING
ENERGY ENHANCEMENT THEORY IS SCIENTIFIC AND SIMPLE. IT WORKS WITH EVERYONE - SEE THE TESTIMONIALS ONE, IT IS OVER 5000 YEARS OLD. YOU CAN LEARN THE SCIENCE AND THE TECHNOLOGY BY VIDEO
THE FOUR INITIATION ONLINE STREAMING VIDEO COURSE AND THE TWO LEVEL ONLINE STREAMING VIDEO COURSE
THE FOUR INITIATION 12 DVD COURSE WITH FREE DVDS!
THE TWO LEVEL DVD COURSE WITH FREE DVDS!!

OR LIVE COURSES...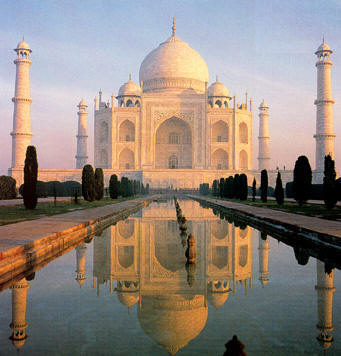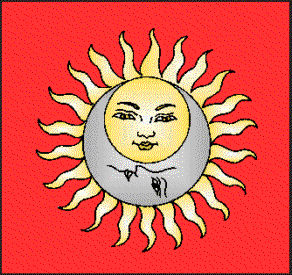 BUDDHA, CHRIST AND ALL ENLIGHTENED MASTERS SAY THAT YOU NEED TO LEARN TO WORK WITH MEDITATION TO ATTAIN WISDOM, INTEGRATION, SOUL FUSION, INTUITION AND LIFE MASTERY.
ENERGY ENHANCEMENT SPEEDS UP THE PROCESS
ENERGY ENHANCEMENT-
"An example of one of the different types of Energy Blockage is that they are sometimes created when we do not get what we expect, or we get what we do not want. They are caused by the pain of disappointment.

Like when our Mother or Father or Son or Daughter dies. Like when a Lover leaves us.

This trauma, this pain is so strong that at that moment the mind can not look at it, so it gets locked away within the body until we get strong enough to process it.

Then amnesia. We forget the pain fulminating in our bodies. We forget the poison until, after a while, disease is the result."

Satchidanand
NEXT ENERGY ENHANCEMENT COURSE EMAIL sol@energyenhancement.org
HERE ARE THE COLLECTED TESTIMONIALS BY OUR STUDENTS WITH COMMENTS BY SATCHIDANAND
ALTHOUGH, TO PEOPLE WHO HAVE NO KNOWLEDGE OF MEDITATION AND ENERGY BLOCKAGE REMOVAL, THESE REAL EXPERIENCES OF OUR STUDENTS MAY SOUND FANTASTIC AND STRANGE, WE CAN ATTEST THAT THEY ARE TRUE AND MORE, THAT THEY ARE COMMON TO ALL MEDITATION COURSES WITH SPIRITUAL MASTERS.
FURTHER, THE AMOUNT AND INTENSITY OF THESE EXPERIENCES SHOW YOU THAT THIS COURSE ROCKS!
IT WORKS, AND EVERY STUDENT CAN ATTEST TO THE FACT THAT THEY GAINED SOMETHING VALUABLE AND PRECIOUS ON THE COURSE, A PEARL OF GREAT PRICE!!
IF YOU WANT TO PROGRESS FASTER THAN ANY OTHER COURSE IN THE WORLD. THEN YOU NEED TO TRY AN ENERGY ENHANCEMENT COURSE.
Whether you are a Management Corporate Executive, any sort of Alternative Practitioner, meditator, yogi or anyone who wants to evolve, - become better, smarter, more evolved, more empathic, more successful; this course will enable direct experience of superior life performance.
IF YOU WANT TO IMPROVE ALL ASPECTS OF YOUR MEDITATION
AND YOUR LIFE, THEN WE CAN ELIMINATE YOUR PROBLEMS WITH ENERGY ENHANCEMENT SPIRITUAL AND INTELLECTUAL DEVELOPMENT -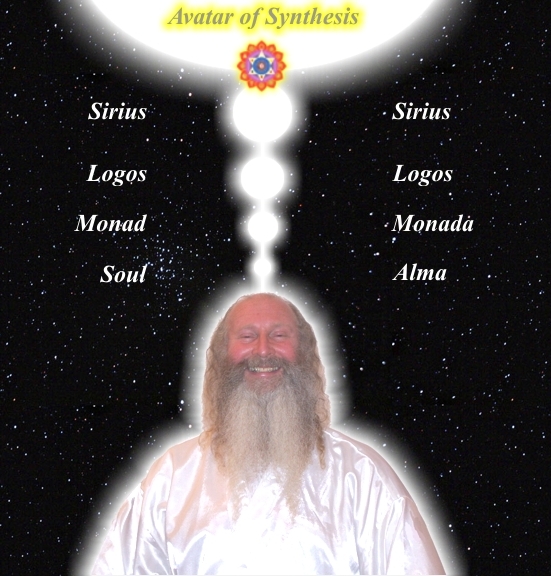 Siva Samhitã, iii, 10-19: "Now I shall tell you how easily to attain success in Yoga, by knowing which the Yogis never fail in the practice of Yoga. Only the knowledge imparted by a Competent Teacher through his lips is powerful and useful; otherwise it becomes fruitless, weak and very painful.
And this is why - by coming into the Buddhafield of Energy surrounding Energy Enhancement Satchidanand obtained through many years of meditation with many enlightened masters, you obtain Shaktipat- an infusion of energy to help you get into a permanent state of meditation.
SPEED UP THE PROCESS OF ENLIGHTENMENT!!
email sol@energyenhancement.org for details...
THE ENERGY ENHANCEMENT APPRENTICE LEVEL ONE COURSE -
GAINING MORE ENERGY.
LEVEL1
MEDITATION, SHAKTIPAT, ENERGY CIRCULATION, THE KUNDALINI KRIYAS, THE FIVE ELEMENTAL PATHS OF THE CHI OF CHINESE ALCHEMICAL TAOISM, THE GROUNDING OF NEGATIVE ENERGIES, V.I.T.R.I.O.L, THE ART CARD OF THE THOTH TAROT, ACCESS TO KUNDALINI ENERGY, STRONG PSYCHIC PROTECTION, LEARN THE MERKABA, PYRAMID PROTECTION, POWER TOWER PROTECTION, CREATE THE ANTAHKARANA, SOUL FUSION, MONADIC INFUSION, LOGOS INFUSION!!!
INITIATIONS 1 TO 8 OF LEVEL 1
ENERGY ENHANCEMENT APPRENTICE LEVEL 3
THE KARMA CLEARING PROCESS.
THE KARMA CLEARING PROCESS.
SOUL SPLIT RETRIEVAL APPRENTICE LEVEL3
KARMA CLEANING PROCESS, CLEAN THE KARMA FROM PAST LIVES, FUTURE LIFE, FUTURE LIFETIMES, SOUL FRAGMENTATION AND RETRIEVAL, INNER CHILDREN, SELFISH EGO SUB PERSONALITIES, LIFE DESTROYING STRATEGIES, THE ALOOF, THE INTERROGATOR, THE VIOLATOR, THE SELFISH COMPETITIVE STAR, THE VAMP OR DON JUAN, THE PLEASER, THE BLAMER, THE CRITIC, THE KING, THE SELF DESTRUCTOR, ALL THE DESTRUCTIVE VOWS FROM THIS AND PAST LIFETIMES, THE CREATION OF SELF LOVE, LOVE AND SERVICE.
COME AND GET EXPERIENCED!
EMAIL sol@energyenhancement.org for PRICES AND BOOKINGS
---
THE TRUTH IS ONE, THE PATHS ARE MANY
The Energy Enhancement Symbol
The Energy Enhancement Symbol of the Twelve Petalled Lotus of the Heart Center with One of the Symbols of the Worlds Major Religions in Each One of the Petals. Inside the symbol is the Hexagram - The Seal of Solomon, with the Seven Chakras describing the Three Initiations on the Path of Enlightenment -
Initiation 1. The Opening of the Heart. Solar Plexus to Heart Chakra.
Initiation 2. The Mastery of Relationships, Abdomen to Throat Chakra.
Initiation 3. Enlightenment, Base to all the Head Chakras which is taught on the Energy Enhancement Course plus many other Initiations.
At the Very Center is the Heart Chakra radiating Peace and Light outwards.. like the Sun...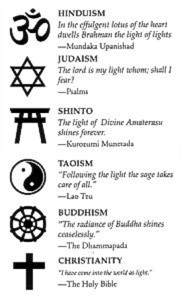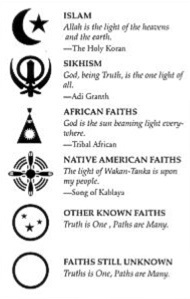 ---
"The day is short and the work is Great and the workers are Lazy. But the reward is Large and our Master urges us to make Haste."
Writings of the Abbod of Halmyrach
SPEED UP THE PROCESS OF ENLIGHTENMENT
Speed Up the Process of Evolution, Intelligence, Emotional Stability, Energy, Kindness, Wisdom and Leadership which many courses profess to teach but which Energy Enhancement has given with both hands to the many and varied students taught by it.
ARGENTINA JANUARY 5TH 2009 THE JOURNEY TO IGUAZU!!
ARGENTINA JANUARY 5TH 2009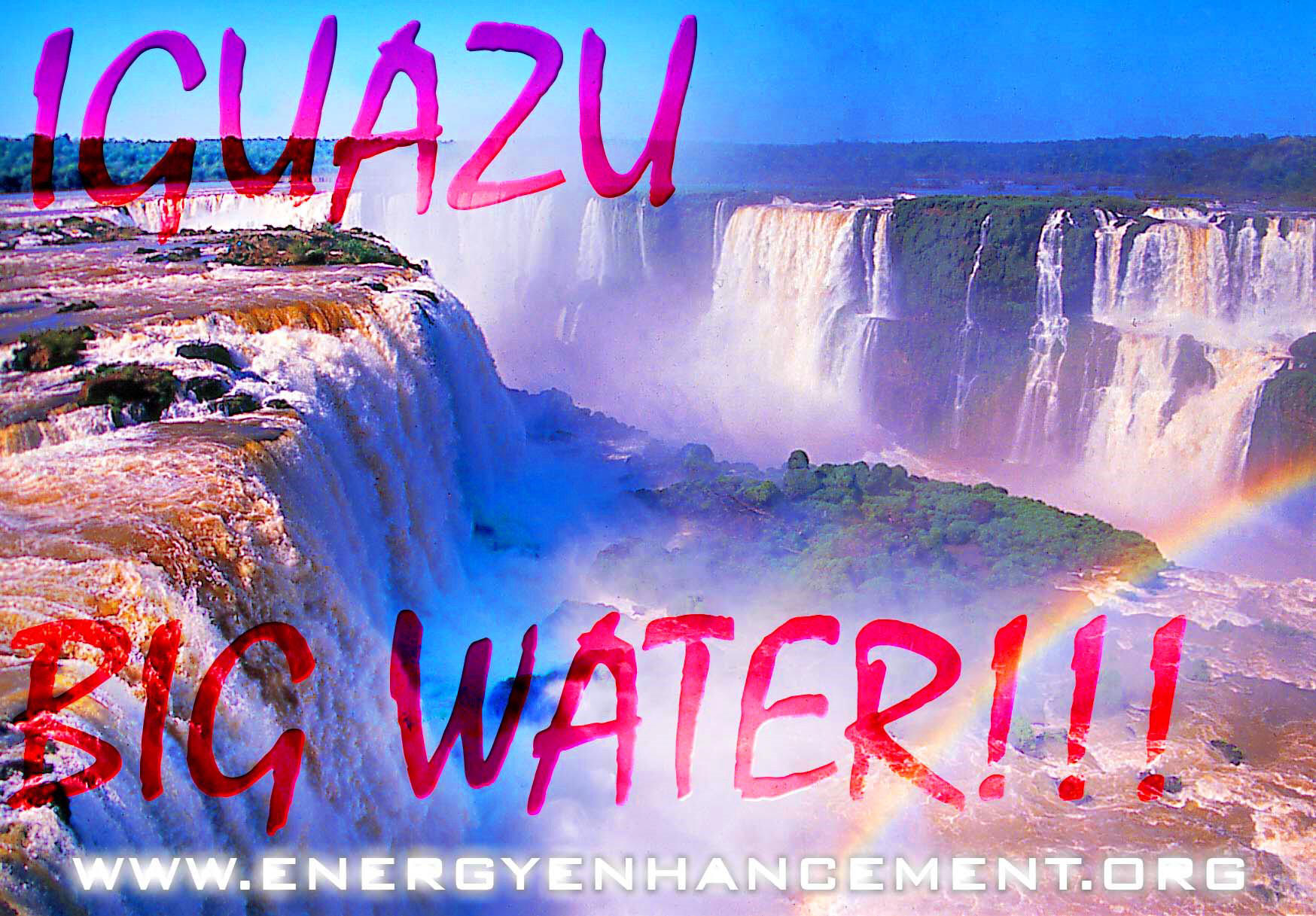 ARGENTINA JANUARY 5TH 2009 THE JOURNEY TO IGUAZU!!
TRANSMUTE AND DISSOLVE ALL TRAUMA AND NEGATIVE ENERGY
Testimonial From Gary Spaid a Wealth Counselor in Vail Valley, Colorado, USA.
So, what did we get? I can say that practicing the technique of Stage 4 of Level One of Energy Enhancement meditation with Devi and Satchy gave more power to the top down approach of Meditation. I had an experience of the MAGIC!! that I so longed for in my meditation.
Sitting in the flame of Kundalini and seeing my karma burn up was a POWERFUL experience.
http://www.energyenhancement.org/page17.htm
Energy Enhancement Innovative Knowledge Leads
to Inner Peace

BATMAN RETURNS
THE DARK KNIGHT
"THE NIGHT IS ALWAYS DARKEST BEFORE DAWN"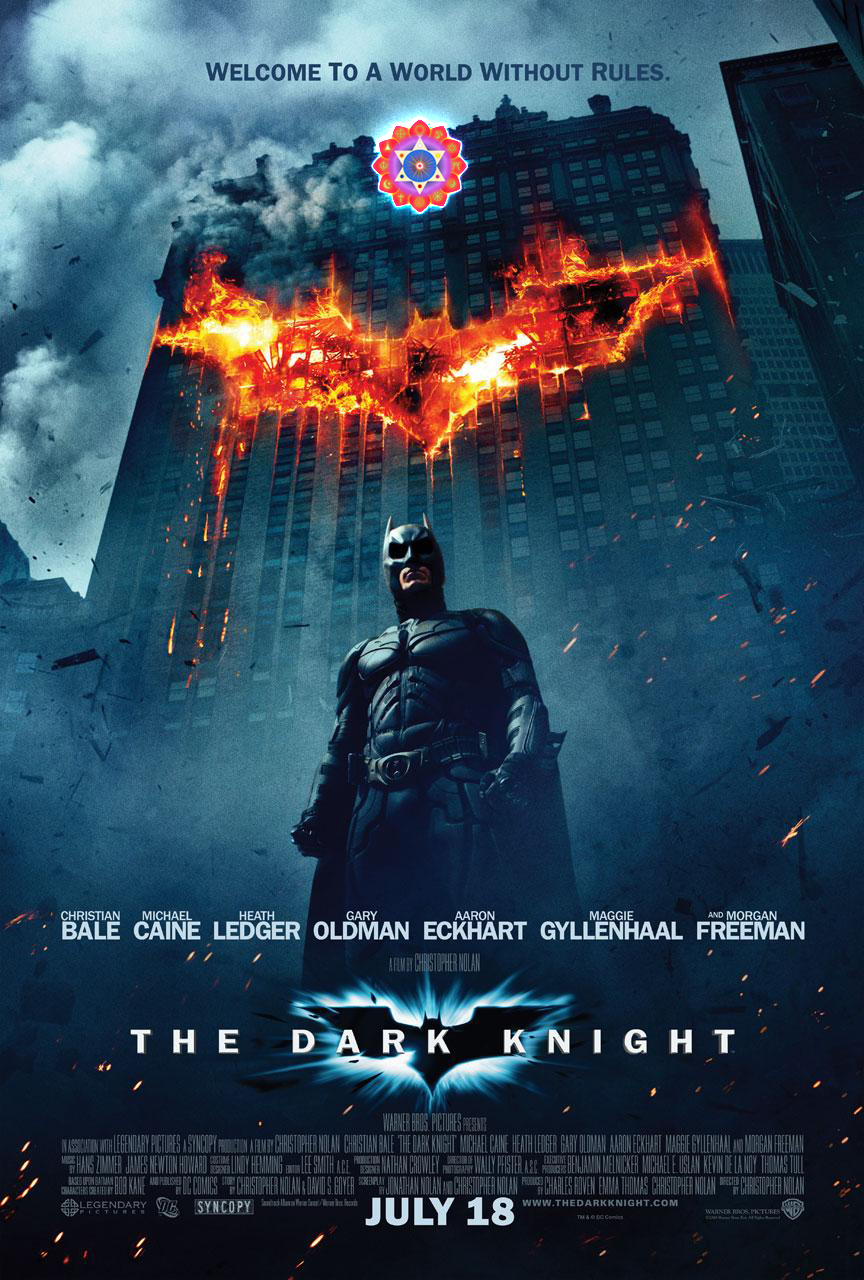 The Dark Knight is taking a lot a lot of money at the box office because it is a great movie.
All great Myths tell great truths about current society and here is my take on the teaching of Batman Returns thesis and The Dark Knight antithesis.
1. In Batman Returns the father of Batman tried to do good but was assassinated for it, - there are many accident creating James Bonds in the world - very much like Warren Beatty's and Oscar winning Halle Berry's take on the Kennedy assassinations in the excellent Movie "Bulworth". Teaching - in order to do good, do it secretly - "You got to be the Spirit, boy, you can't be no Ghost!"
Thus Batman tries to do good and this Billionaire creates a vigilante Secret Society to help all humanity, all by himself.
2. As well as the good guys having a Secret Society there is a bad guys Secret Society which wants to destroy corruption by working behind the scenes to destroy the World which spawned that corruption, thus the continuous destruction of nations and societies from within. This is very much like the history of Sauron in the book, The Silmarillion by Lord of the Rings writer, JRR Tolkien where before the times of the Middle Earth Sauron corrupts and destroys the Numenoreans through corrupting their king Ar-Pharazôn from within through lies and deceit.
3. One of the Gangsters of Gotham City - under pressure from the success of Batman - decides to consolidate and to destroy Batman by creating, planning and funding the terrorist Joker. The Joker takes out all the other gangsters leaving just one left, the one gangster who created him, and distracts the Batman and the police from that one gangster who has taken over the whole gangster business. The real use of Joker/terrorists.
4. The District Attorney, who Batman hopes can take his place making Batman unnecessary, is turned to darkness through the loss of his love. He is not strong enough for synthesis and when tested, though she was killed by the Joker he believes the propaganda of the Joker/terrorist and starts to kill. He is turned by the Joker into another Joker/terrorist.
Very much how many bad people are created - see Francis Ford Coppola's "Dracula" where Dracula blames God for the Death of his wife and thus turns to darkness by turning away from receiving energy from God and instead draining energy from the people, "The Blood is the Life!" and also Annakin Skywalker in the "Revenge of the Sith" where the Emperor turns Annakin into Darth Vader by playing on his fear of the Death of his mother and the projected death of his wife. However, both of these people are synthesized, turned to the light again by the people around them who love them. No such luck for this DA in "The Dark Knight" .
5. The fight of the Thesis, positive polarity Batman against his Antithesis negative polarity Joker/terrorist produces a movie based upon one-dimensional Newton's, "Action and Reaction are Equal and Opposite". One creates the other and thus the Joker's line about Batman, "You complete me!" They are an item. You can't have one without the other. It is the Bush America!!
6. And this is where this very good movie fails. By stating that there is no solution to this Batman Action and created Joker/terrorist Reaction.
In stating that the state of the world is ruled by only two polarities, Thesis and Antithesis IT FAILS.
It does not, in this picture, give the solution... and the solution is below!
Everyone knows that the Law of Synthesis is 1+1 equals 3, or philosophically Hegel said, "thesis plus antithesis creates synthesis" or Action, Reaction, Solution. Only in this way can we create peace.
Only by adding the energy of fire to thesis/flour and antithesis/water can we make synthesis/bread - Peace.
The fire which is necessary to transmute the trauma created thesis/antithesis of this Dark world into a World of Peace is the energy of the Soul which Transmutes all Trauma - it was Trauma which Created Batman and it was Trauma which created the Joker. They both need to be Grounded and the Trauma dissolved for them to be at peace.
That which can dissolve that Trauma to Create Inner Peace is the Energy of Energy Enhancement.
Energy Enhancement Innovative Knowledge Leads
to Inner Peace
---
MORE SATCHIDANAND WISDOM MEDITATION ARTICLES - CLICK HERE!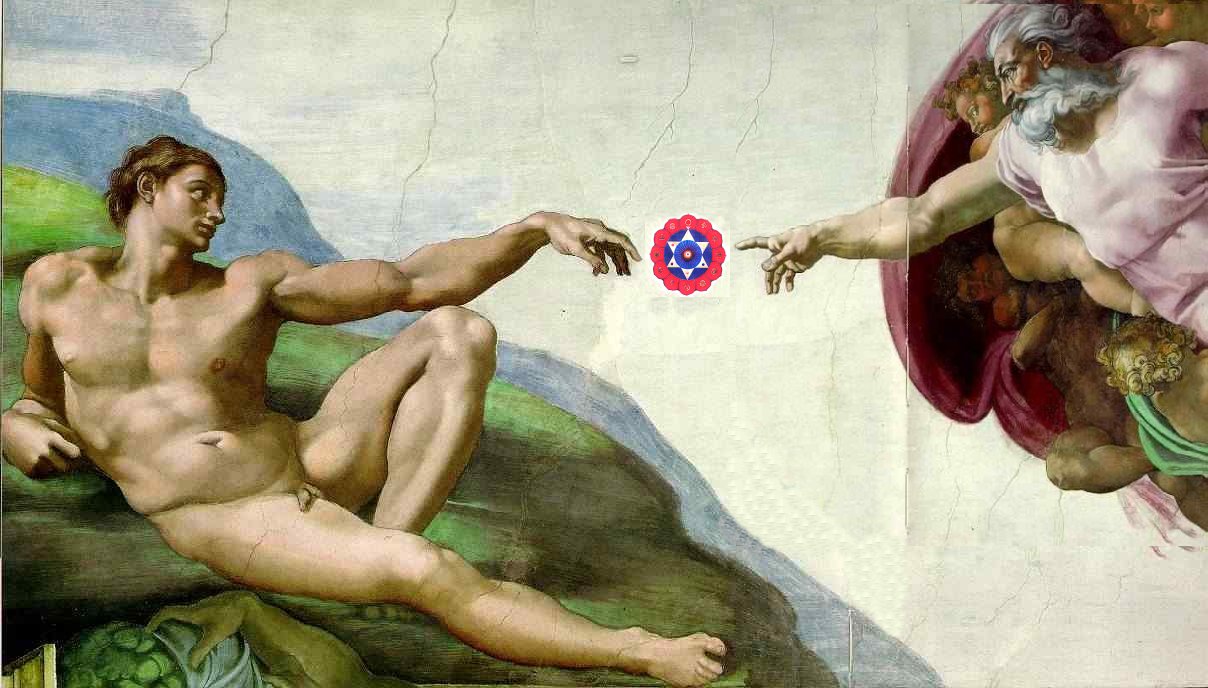 BUONAROTTI - THE PROCESS OF ENLIGHTENMENT
---
Satchidanands ENERGY ENHANCEMENT Stories:-

After practising Zazen Meditation with Roshi Hogen Daido Yamahata for a time I began to feel him cleaning my Base Chakra every time I meditated. I was also doing Energy Enhancement techniques at that time which speeded up the meditative process. He used to wake me up early every morning and say "Get out of bed, Meditate Now!!"

Then by accident or by Luck. And to be Spiritual, you have to be lucky. I came across Swami Satchidananda of Yogaville.

I went to one of his talks and at the end of the talk he said "Lets Meditate for a couple of minutes."

So, we chanted Ha Ri OM and started to meditate.

I found myself one hundred feet in the air looking down at my body meditating below.

I looked up and there was Swami Satchidananda one hundred feet higher, saying "Come on up!! Come on up!!"

So I though that perhaps it would be a good thing to learn from him.....

In my interview with him I said what happened and said that I only had one problem in that I had heard that you were only supposed to have one Guru and Roshi Hogen was doing a really good job with me.

Satchidananda asked if I had any problems between the teachings of Hinduism and Zen. I said "NO, no problems!!" because I understood that the terminology of Meditation in Hinduism meant "The flow of Energy towards a Point of concentration" and Meditation or Zen in Japan meant Nirbija Samadhi or Enlightenment.

So he told me that I should think of Hogen and him as two engines on a train. Hogen was the one pushing FROM THE BASE CHAKRA. He was the one pulling FROM THE CROWN CHAKRA.

Hogen was the one looking after the base chakra. Satchidananda was the one looking after the Crown Chakra.

And this was proved to me later in his ashram and indeed everywhere I met him with incredible experiences of the higher planes, of Initiation, of telepathy indeed all the tales of Masters of the past came true when I was with him!!

And when I went on my "Grand Tour" of India I met up "Luckily" with many great Yogis and meditators. And with each one I had a wonderful Spiritual experience.

Sri Yogendra of Bombay had the reputation of not suffering fools gladly. If anyone was disrespectful he used to beat them up and throw them out!!

When he was young they used to put him in darkened rooms so that people could see the Prana, blue, rushing like electricty around his body.

He was 96 years old when I had my Interview with him. All I could do was to sit at his feet and remain quiet whilst he told me of his experiences. Spread out across the Whole Universe. In New York in the Thirties. Healing the children of Millionaires he earned enough to create his Ashram.

For the next day all I could feel was the energy rushing through my body Up and DOWN!! With a great Noise!!

That night, Yogendra told his son. "I can't seem to retain my Prana as well as I should. I think it is time to go!"

That night he died.

Same but different experiences with Hogen, Ramana Maharshi, Sri Sathya Sai Baba, Swami Satchidananda, Father Bede Griffiths and last but not least, Osho.
http://en.wikipedia.org/wiki/Osho


All the stories like the ones above are waiting, eagerly, to be put into a book.

The purpose of Meditation practise is to get you into a state of meditation 24 hours a day. You need ENERGY to do this. You need ENERGY to get you into a state where you can receive more ENERGY!!

As Rumi said. You need to learn how to become a perfect thief!! You need to get quiet enough so that you can steal the energy of the Enlightened.

But the real perfect thief is exemplified in PromeTheus. Like all Enlightened Masters, he steals the fire from heaven and is condemned to have his liver eaten each day by another student thief like an eagle and every night for it to be grown back.

This Fire comes from that Fire. But Fire still remains. - Mandukya Upanishad

To Catch Light yourself. To Become Prometheus.

This is why Energy Enhancement Techniques are needed to Speed up the Meditative Process.

Swami Satchidananda - E GO!! Techniques, like those of Energy Enhancement are also needed.

As Hogen said to me, "Meditate a little every day!"

As Swami Satchidananda said to me, "Meditate regularly for a while and with EnTheosiasm"

As Vivekananda said, "If one person can become Enlightened. If you can recognise that even one person has ever become Enlightened!! Then know. That YOU TOO, can become Enlightened.

IT IS YOUR DESTINY!!"

"EASY AND SMOOTH ENERGY ENHANCEMENT PUTS YOU IN CONTACT WITH KUNDALINI ENERGY WHICH SPEEDS UP THE PROCESS OF ENLIGHTENMENT AND INTELLIGENCE"

Masters... and the flowers showered, the energy of existence flows.

Satchi

explained that if we had the power to heal our own blockages, we also had the power to heal the blockages of others. The power to do this comes from an integration of the body, emotions, mind and spirit created through the Core Energy Techniques of Energy Enhancement within the Energy Enhancement Buddhafield.

Satchi explained that the higher levels of Energy which create the Energy Enhancement Buddhafield and the Energy momentum to heal the students and raise their Energy Levels so that they can do likewise came from His connection with his teachers,

Zen Master Hogen

from Japan, Swami Satchidananda from Yogaville in the USA but previously a disciple, a Yogiraj, of Swami Sivananda of Rishikesh.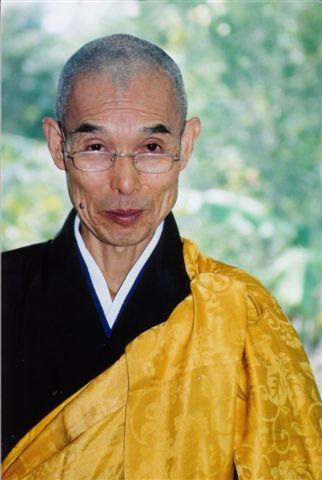 There is a transmission of Energy from Master to Disciple which occurs in silence. The preparation for this is the student's responsibility but the Energy always finds its place. It is the Energy of Initiation, which confirms the student in his enlightenment, but before this Initiation, "you need to be there before you can stay there."

Indeed, many people go searching for Integration and Enlightenment from technique to technique and teacher to teacher whereas a true student can learn anywhere. We need to increase that studentness within ourselves. We need to learn to be a true student. The ability to learn. The ability to ask. The ability to receive.

One lack of respect for the teachings. One negative word, ONE BLOCKAGE, and heaven and earth are set infinitely apart. One negative word can destroy the silence of a moment.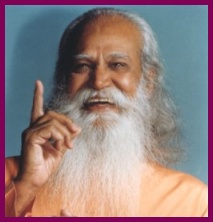 Swami Satchidananda talked of the time when Swami Sivananda died and of the Energy Initiation, which came to him at that time even though he was in Celon and Sivananda was dying in Rishikesh. He felt that some of Sivananda's fire had been given to him at that time.



Each Spiritual Master is a gift from existence, working in his own personal individual way to express his gift, his way, his energy channelled from the universe itself. They are individuals with strong personalities, "Personages!!" unselfishly aiming their lives at the benefit of humanity, the world and the Universe.

Even the intellect gets confused because the intelligent energy of existence, above the intellect, chit shakti, is the guiding force and initiator. Each spiritual master is as different from the others as a rose is different from a lily.

Just smell the perfume. Are they not the flowers of the Universe itself?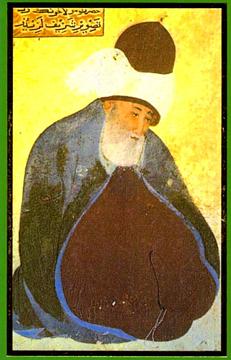 As Jallaluddin Rumi said around 1200AD, "Take what is in my hand!


If you have lost heart in the Path of Love
Flee to me without delay
I am a fortress; invincible - Rumi

Satchi explained that after working with Zen Master Hogen and Swami Satchidananda for many years, these energy initiations had come to him also.

Sri Yogendra of Bombay.




Satchi had the last and his only interview with Sri Yogendra of Bombay. Sri Yogendra died that same night saying that at the age of 96, it was difficult for him to hold in his energy. And this from a man who in his prime they used to put in darkened rooms where people used to go to see the prana, bioenergy, rushing blue over the surface of his body.

In the interview, Satchi said he could only sit at the masters feet and say nothing.

Yogendra glanced at him and he was drawn to sit. Rooted to the spot. Yogendra talked of the time he was in New York, healing the children of millionaires. It was there in the 1930s where he gained the money to build his ashram in Bombay, "They used to appreciate me there and gave me a black stallion to ride around on in Central park."
Satchi heard him say at the end of the interview that the people of England had good hearts, and this from a Master who in his early years had had the reputation of beating up students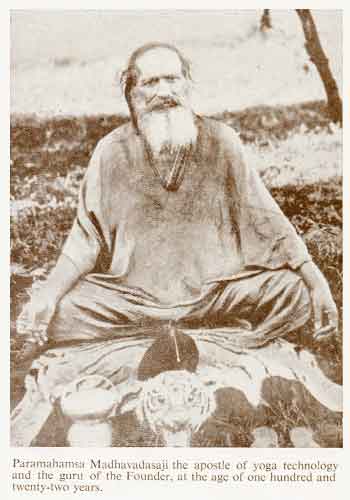 who took liberties, showed a lack of respect!! He knew that by these words Shri Yogendra had judged his heart and found him worthy.

And then afterwards the energy.. Sent to him by Yogendra, which he was given during the interview. WHOOM! WHOOM! Up and Down. Down and Up. From Heaven to Earth and Earth to Heaven. ENERGY!! with great noise for 24 hours!!
Usually gurus are given the energy of Transmission by their Masters and here is the Master of Shri Yogendra, Paramahamsa Madhavadasaji at the age of 122 years.
After that last interview with Shri Yogendra the great Master died the day after. Apparently he was talking to his son, Shri Jayadeva, the present head of the ashram in Bombay, and he said that it was getting difficult for him to hold onto his energy, it was time for him to move on to the other plane, he was going.

OSHO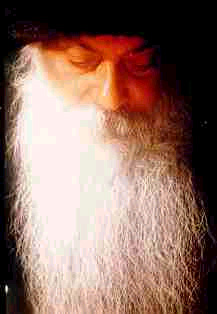 Satchi attended his only and last Satsang with OSHO on January 16th 1990. During the Satsang, Satchi had the experience of seeing Osho's aura. Satchi's mind just stopped, during the satsang when Nivedano hit the drum. As it stopped he saw the physical aura of Osho, Yellow, Black and horrible just one inch away from his skin. I suppose this is my vision of the poison which killed him, Satchi said.

But then the spiritual aura came out, white and filled with light up to 10 feet away from Osho and then Whoof!! It spread out over the whole of the Buddha hall and filled it with white light.
Satchi said he just sat there, tears falling down his face for what seemed forever.

Osho died 2 days later.
Father Bede Griffiths
http://en.wikipedia.org/wiki/Bede_Griffiths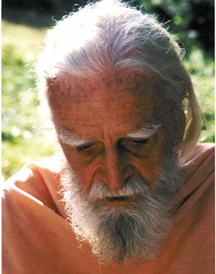 And then at the "Satchidananda" Ashram of the Bendictine Father Bede Griffiths (Also named Guru Swami Dayananda) on the banks of the River Cauvery in Tamil Nadu in Southern India. More energy phenomena. Father Augustine was giving mass and as usual Satchidanand, not a Catholic, with a Ho Hum lack of respect was there.
As Augustine raised the Chalice to heaven, Satchidanand saw a ray of lightning hit the chalice, bounce off and deflect into his heart center. This had the effect of making him burst into tears.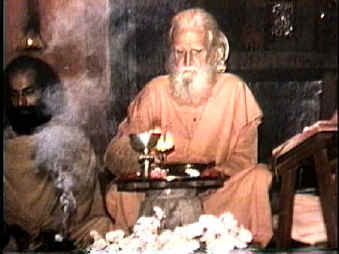 Father Bede, a famous Benedictine monk who wrote many books exemplified the urge of the Benedicines to Ecumenise, to explore the Energies of the Hindu Religion, where he took Sannyas, taught from the Bible Upanishads and the Gita, "its all in the explanation!" had his first heart attack 2 days later at the age of 96 and died 3 months later.
Swami Satchidananda
http://en.wikipedia.org/wiki/Swami_Satchidananda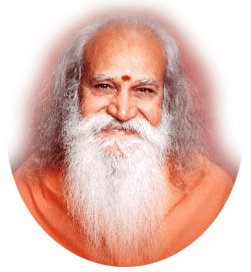 And then 2 days before Satchi's Master, Swami Satchidananda, died at the untimely age of 89, Satchi felt the transmission of Energy from his Master. Filled with white light for 3 days in a row, in the middle of the night for hours, unable to sleep.
Masters get given energy on the death of other Masters. Masters get given and store up energy, the energy of enlightenment, the energy of transmission, the high level atomic energy given by the scepter of Initiation by Sanat Kumara.
They store energy all their lives to do their work and to give to other people all of their lives. Upon their death, that energy needs to pass onto their successors. And that Energy transmission is what helps to create the next generation of Masters.
Swami Satchidananda said the same thing happened to him when his Master, Swami Sivananda Died.
http://en.wikipedia.org/wiki/Sivananda
Satchidananda was in Celon at the time and the Dying Sivananda was in the Himalayas, but the energy still passed to him.


Masters take no heed of which religion they are born into. They become channels for the light despite, or rather because of, the general low energy level of the world and its corruption and mixedness. It is their job to raise the energy of their students and of the world in the few short days before they leave this planet. To leave it a better place than when they came.

As I leave after a couple of days in the company of Devi Dhyani and Satchidanand I look forward to my future training with them Learning Energy Enhancement Levels One, The Connection with Energy!! Energy Enhancement Level Two, The removal of Blockages and Energy Enhancement Level Three, the Mastery of Relationships and the Psychic Sexual Energy Connection, this August. OLYMPIA PANZA 2004

mailto:sol@energyenhancement.org

BECOME AN ENERGY ENHANCEMENT STUDENT.

Fortunately, all you really need to do is become an Energy Enhancement student and follow our student program, either on the Online Course, Video Course, or on Energy Enhancement Courses in the Energy Enhancement Buddhafield with Satchidanand and Devi Dhyani.

Once you have enrolled you will be taught a complete holistic life management system that takes you through all the various and important stages of healing and enlightenment.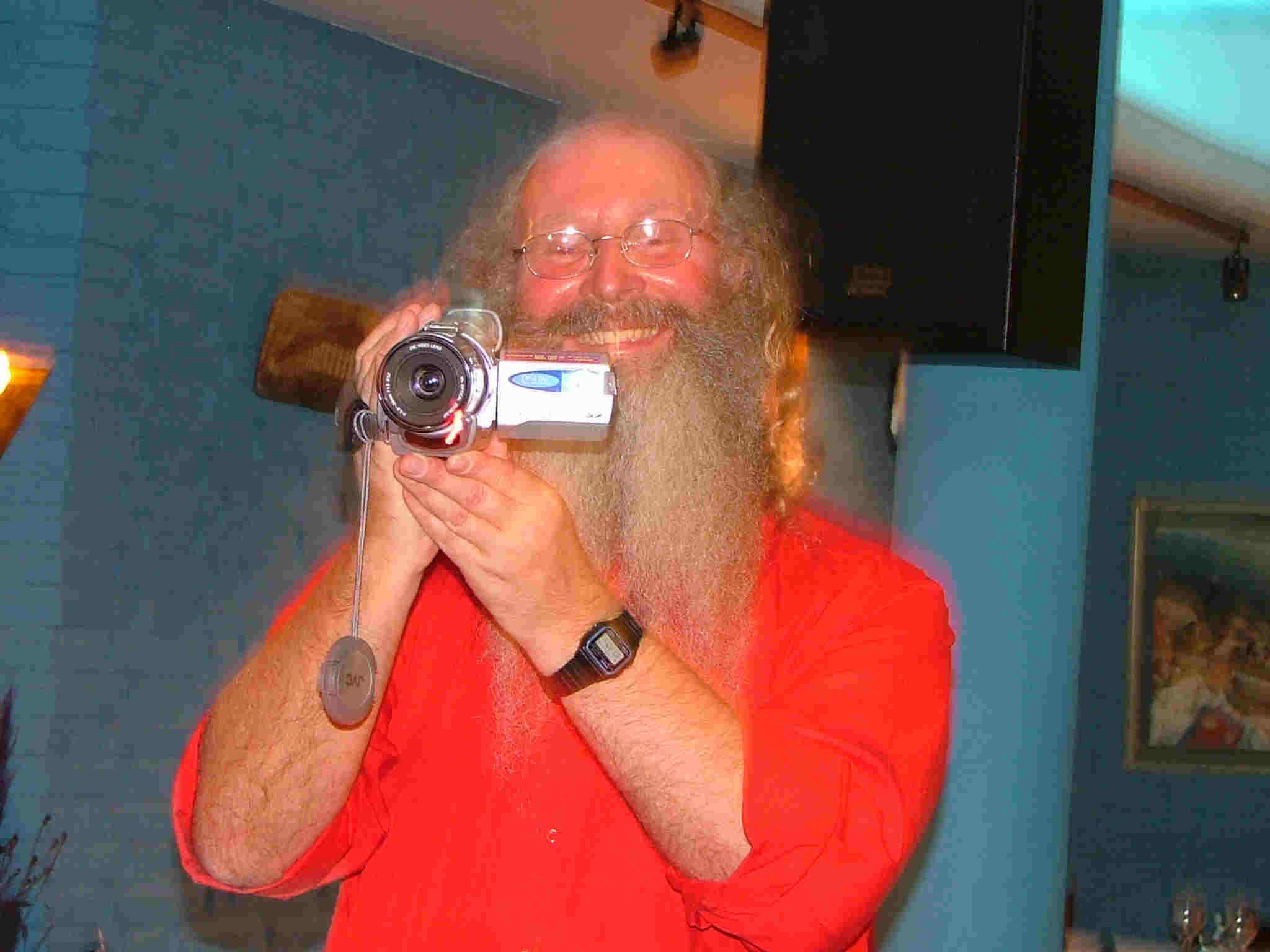 Satchidanand has been practising Yoga, an Ancient preliminary Technique for Energy Enhancement, since he was 16 years old.
ENERGY ENHANCEMENT TRANSMUTES ALL PROBLEMS TO REVEAL CREATIVE INTELLIGENCE!!
---
COME ON AN ENERGY ENHANCEMENT COURSE!!
THE DOWNLOADABLE ONLINE COURSE

THE VIDEO COURSE IN 12 DVDs

THE ONLINE/VIDEO COURSE COMBINATION

SUMMER COURSES ON THE COSTA BRAVA IN SPAIN

WINTER COURSES IN MACHU PICHU, BRAZIL, ARGENTINA AND INDIA!!!
Energy Enhancement Enlightened Texts Hassidism The Art of Dying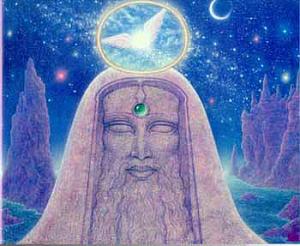 MORE
BLOCKAGES - SCIENTOLOGY AND ENERGY ENHANCEMENT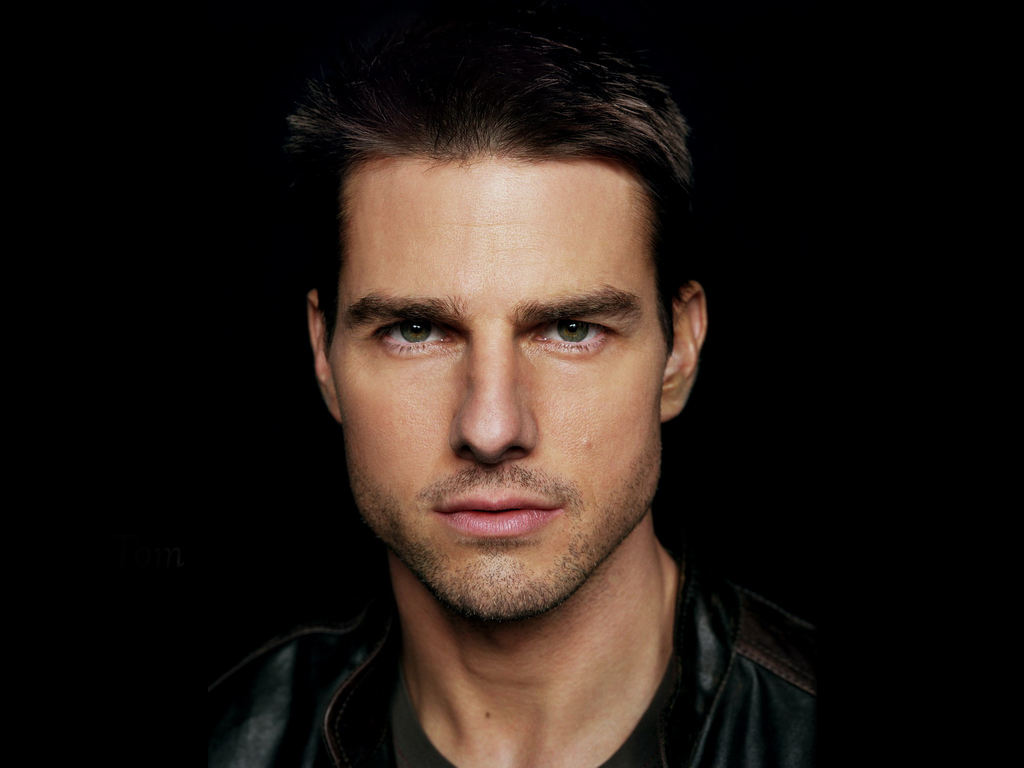 TOM CRUISE
Are You Haunted?

"I got into Energy Enhancement because I was inhibited. Turns out I was inhabited!" - Anonymous, L.A. newspaper ad.

Over the past few decades some highly dramatic stories illustrating the phenomenon of "multiple personalities" have become quite well known.

Some psychiatrists and psychologists, and, in fictional accounts, novelists and scriptwriters, have given considerable attention to extreme cases where another distinctly different "personality" appears to take control over an individual for prolonged periods of time.

Less attention, however, has been given to less dramatic but, perhaps, related occurrences.

Most people have days when they are "not quite themselves." One hears comments like, "It just wasn't like Fred. He was like some kind of madman!" or "She was like a woman possessed!" or "He's a different person when he drinks," or "I don't know what came over me, " or "What got into me?" What's happening? There is no scarcity of theories. This and the following paragraphs examines this area, and offers various explanations
concerning it.

Currently, the entirety of Scientology's super-secret "upper levels" deal with this type of "phenomena." but are only able to remove the easy blockages. Inner Children and the Strategies of the Vampire, the Violator, The Poor Me and the Selfish Competitive Star seem to be beyond them especially regarding Hubbards many times reported temper tantrums (violator) and his inability to have other stars around him because a selfish competitive star can only have yes - men around him. He will try to destroy (fair game) all other stars.
But Hubbard was onto energy blockages. Even in 1950 Hubbard was preoccupied by this sort of thing. In Dianetics, the Evolution of a Science-published in 1950 and aired at a broad science fiction audience (consisting of scientifically oriented readers)-Hubbard wrote:

...it was necessary to hark back to the techniques of the Kayan Shaman of Borneo, among others. Their theory is crude; they exorcise demons....Provisionally, let's try to postulate that Man is good.... And we suppose something such as the Borneo Shaman's Toh has entered into him which directs him to do evil things.

Man has believed longer that demons inhabit men than Man has believed they did not. We assume demons. We look for some demons, one way or another - "And we find some! What the thinker thinks, the prover proves"

This was a discovery almost as strange as some of the patients on hand. But the thing to do was try to measure and classify demons. Strange work for an engineer and a mathematician! But it was found that the "demons" could be classified. There were several "demons" in each patient, but there were only a few classes of "demons."
There were audio demons...visio demons, interior demons, exterior demons, ordering demons, directing demons, critical demons, apathetic demons, angry demons, bored demons and certain demons who merely blocked things. The last seemed to be most common. Looking into a few minds established soon that it was difficult to find anyone who didn't have some of these demons....

Hubbard then discusses the analogy between the human mind and an electronic computer. Finally he concludes:

There are no demons. No ghosts or ghouls or Tohs. But there are aberrative circuits.

Hubbard doesn't explain how it is that these "circuits" existed structurally. But "structure" was not his concern; his concern was function. He wrote:

...it was not necessary to show how it is done in terms of physical mechanism if we can show that it IS done.

In 1950, a circuit was defined by Hubbard as:

A part of the individual's bank [reactive mind] that behaves as though it were someone or something separate from him and that either talks to him or goes into action of its own accord, and may even, if severe enough, take control of him while it operates.

The jingle heard on the radio that sticks in one's mind, playing over and over; the actor who after many appearances on stage, portraying a particular character, takes a vacation and finds, to his discomfort, that he still at times possesses the qualities of that character; the obsession that grips a person causing him to do things he knows he will later regret-the materialistic viewpoint might simply say, "That's simply something the brain does."

The spiritual viewpoint on the other hand traditionally divides a human being into "body, mind, and spirit," with the spirit being the basic individual and the mind being the recordings of one's past experiences, ideas, conclusions, etc. These recordings are not necessarily considered as a part of the brain, but rather a function of the spirit.

Quoting from Joseph Krutch's More Lives Than One:

The physiologists are very fond of comparing the network of our cerebral nerves with a telephone system but they overlook the significant fact that a telephone system does not function until someone talks over it. The brain does not create thought (Sir Julian Huxley has recently pointed out this fact); it is an instrument which thought finds useful.

PARACELSUS

Paracelsus von Hohenheim (1490-1541) was the outstanding medical therapist of his time and, perhaps, the greatest mystic in the history of Western medicine. He devoted his life to research in the healing arts. Paracelsus visited Constantinople to acquaint himself with the secret practices of the Dervishes and the Sufis.

The following is an excerpt from Paracelsus - His Mystical and Medical Philosophy, by Manly P. Hall, published by the Philosophical Research Society:

[According to Paracelsus]...the elementary is an artificial being, created in the invisible worlds by man himself. In harmony with more recent findings, Paracelsus noted that most elementaries seem to be of an evil or destructive nature. They are generated from the excesses of human thought and emotion, the corruption of character, or the degeneration of faculties and powers which should be used in other,more constructive ways....

Man is therefore a creator, not merely in terms of the perpetuation of the species, but especially in terms of the imagination. Man is creative in the arts, sciences, and philosophies, but his creative powers are not only external, but also internal. Because he lives, man bestows life, and he can generate creatures from his thoughts and emotions....The power to create is the power of vibration, by which anything is set into a peculiar motion....The invisible progeny of man include thought-forms and emotion-forms. These are like infants or inner children, especially in their beginnings, for they depend upon their creator for their nutrition and survival. Later,however, if the forces which generate continue to operate, these thought and emotion-forms gain strength, finally attaining a kind of independence....Having thus become even stronger than their creator, these thought and emotion-forms will turn upon the one who fashioned them, often causing in him a terrible habit or addiction and destroying his health and happiness.

We know that the human psyche can become ridden with pressure centers or pressure-patterns which we call fixations, complexes, phobias, and the like. We know that these negative psychic formations are nourished by the continued repetition of the attitudes which caused them. We say that negative attitudes become habitual, by degrees taking over and destroying the mental and emotional integrity of the individual.

A fixation, well nourished by attitudes suitable for its perpetuation, intensifies, becoming actually avaricious and resolved to dominate or possess the entire life of its unhappy victim....

Modern thinking therefore, sheds light upon the concept of elementaries, extending beyond the basic research of Paracelsus...[He] used the term obsession to signify possession by an entity. Today the term is used to signify possession by an abnormal attitude....Is it possible that the abnormal attitude has gradually become an entity?
...Many persons under psychological obsession resist treatment, as though some foreign creature were fighting for its survival in them....

Out of his philosophy of elementaries, Paracelsus came to the conclusion that a very large part of what we consider to be disease, results from psychic parasites generated by wrong thoughts and emotion.

GURDJIEFF

From the book The Mystic Path to Cosmic Power, by Vernon Howard:

Gurdjieff was probably born in Alexandropal, in Asia Minor, about 1872. This remarkable and often controversial man spent a dozen years roaming about the East in search of esoteric teachings. He returned with a tremendous wealth of wisdom for the Western world.

Gurdjieff summarized the problem: Mankind is asleep but doesn't know it. So deep is his hypnotic slumber that he does his daily walking and talking and legislating and marrying in a state of unconsciousness.

Actually, the acts are the mechanical acts of hypnotized people. And that, Gurdjieff declares, is the simple reason why the world goes from one disaster to another: "Would", he asks, "a conscious human being destroy himself' through war, and crime, and quarrels No, man simply knows not what he does to himself."

One of the basic principles explains the many and varied I's in a man. The unawakened man is not a unified person. He has dozens of selves within him, each falsely calling itself. Many philosophers, including George Santayana and David Hume, have also observed how a person switches constantly from one I to another.

The many I's within a man explains many mysteries about human nature. For example, a man decides to give up an undesirable habit, but the next day he repeats it again. Why? Because another entitiy sub personality I has taken over, an energy blockage that likes the habit and has no intention of giving it up.
Or perhaps a woman decides to quit fooling around with her life; she determines to find her real self. She reads a book or two and goes to a few lectures. Then, suddenly, she loses all interest and goes back to her self-defeating behavior. What happened? An entirely different I, entity, energy blockage that doesn't want her to wake up, took charge.

Gurdjieff provides a simple solution to this contradictory condition: Become aware of the many I's. Watch how one takes over and then another. Also, see that they do not represent the true you, but consist of borrowed opinions and imitated viewpoints. Such self-observation weakens their grip; you eventually find your real I.

LOATHSOME LARVAE

From Mouni Sadhu's The Tarot, A Contemporary Course of the Quintessence of Hermetic Occultism:

Let us imagine that a man has a common evil desire, he makes no attempt to realize it on the physical plane. He only draws a dark desire on the astral plane, and so creates a kind of "entity."...This artificial "being" does not possess a physical body....Such a being can...act and influence only in direction as intended by its unwise creator, man, who is usually unaware of his foolishness.

Now, on whom will the influence of such a demon be exerted Yes, firstly on the father of it himself...who created the astral picture of the evil deed. We call this type of ominous artificial entity a larva. Such a larva will watch it's "father' in order to prevent him from forgetting his evil intention and desire, and to fortify the larva's life by new meditations about the same theme. But it can also attach itself to another man, who has a certain astral and mental affinity with the first one.

THOUGHT-FORMS IN TIBET

Besides the idea that "thought forms" may be inadvertently created, there is also the viewpoint that they can be deliberately brought into being.

The following excerpt is from the book The Yoga of Sex by Omar Garrison:

According to secret lore, man can develop such concentration of mind that he is able to generate psycho-mental energy (called "risal" in Tibet) and to use it for bringing about results that to the uninitiated appear to be supernatural.

It has been because the Tantric* techniques employ these secret methods of concentration that Tantrism has been called the most elaborate system of auto-suggestion in the world.

While such an evaluation may serve to explain the more seductive visions of the sadhaka [adept], it is hardly adequate to account for phenomena witnessed by persons other than the creator of them.

For example, Tantric adepts (especially in Tibet) possess methods for projecting thought forms (called tulpas) which are materialized so completely that they are often mistaken for physical entities.

Moreover, these phantoms are sometimes visualized and given a kind of autonomy, so that they may act and seemingly think without the consent or even knowledge of their creator. In this connection, Madame Alexandra David-Neel, a Frenchwoman who spent many years among the lamas of Tibet, recounts an intriguing personal experience in the creation of a tulpa.

Having a sceptical turn of mind, Madame David-Neel suspected that many stories she had heard concerning such materializations might be gross exaggerations. The most common kind of Tulpa-making in Tibet is that of forming and animating the counterparts of Tibetan deities. So to avoid coming under the influence of this kind of mental suggestion - so prevalent around her - she chose for her thought-child the figure of a fat, jolly monk.

After a few months of performing the prescribed disciplines for ritual projection of thought image, Madame David-Neel relates that the form and character of her phantom monk took on the appearance of real life. He shared her apartment like a guest and, when she departed for a journey, he accompanied her entourage. At first, the monk put in an appearance only when his creator thought of him. But after a time, he began to behave in a very independent manner and to perform various actions not directed by his maker. So real did he become in time, that on one occasion, when a herdsman came to the Frenchwoman's encampment to bring her some butter, he mistook the chimerical monk for a live lama.

Even more alarming to the phantom's begetter, his character began to undergo a subtle change. He grew leaner and his face gradually took on a sly malevolent look. He daily grew more importunate and bold. "In brief," says Madame David-Neel," he escaped my control."

Clearly, the time had come to purge herself of the unwanted companion whom she had brought to life, but who, by her own admission, had turned her existence into a day-nightmare. It required six months of difficult practice and ritual to magically dissolve the monstrous prodigy.

"My mind-creature was tenacious in life," she declared.

How are we to explain such phenomena? Western psychology has only begun to investigate the secret and profound life of the mind. Many of their answers so far are far from adequate to account for occurrences such as that just cited.

Be that as it may, in the case of the deliberately created phantom, such as Madame David-Neel's monk, the independence and individuality of the prodigy ought to give us considerable pause....

Getting back to Hubbard, during the 1952 Philadelphia Doctorate Course, Hubbard said of what used to be called, in Dianetics, "demon circuits":

Each one of these things can be a thinking entity. It thinks it's alive. It can think it's a being as long as energy is fed to it.

He had also mentioned in this lecture series that someone can deliberately "mock up" (i.e., vividly imagine) something and give it a life of its own. Thus these blockage implants can be created by people with vivid imaginations and implanted into people to vampirise their energy and send it back to the Implant creator.

There is the idea of "thought forms" created by the individual himself is the viewpoint that asserts that, while thought forms do exist, real "demons" also exist. But not only "demons"; also many types of "disembodied beings," human and non-human, some big some small, some good, some indifferent, some unconscious,
some insane.
There are many variations of this theme. The movie The Exorcist illustrates one version. A powerful demonic being completely takes over a little girl.

One can also pose a less dramatic scenario. As well one powerful "demon," a person, theoretically, might be infested with many little "demons."

To quote again from Garrison,

"Tantric texts assert that the universe all about us is teeming with thought forms and with beings good and bad-deities, demons, nature spirits, discarnate human egos, phantoms, monsters. The sadhaka is not only made aware that they exist, he is taught disciplines that bring them under his control and enable him to communicate freely to them. The tantric Yogis are not alone in their view, or the claim of ability to communicate and control this, supposed, class of beings. In fact, in various degrees of sophistication, it can be found to be part of the spiritual tradition of Man on all five continents. The witchdoctor, the magi, the medicine man, and many a modern psychic have as a commonality the view that such things exist."

As an aside I find it of interest that Thomas Edison wrote the following in "The Diary and Sundry observations," although it is not in the category of "unwanted psychical or spiritual influences" in one's body or "aura":

Take our own bodies. I believe they are composed of myriads and myriads of infinitesimally small individuals, each in itself a unit of life, and that these units work in squads - or swarms, as I prefer to call them - and these infinitesimally small units live forever. When we "die" these swarms of units, like a swarm of bees, so to speak, betake themselves elsewhere, and go on functioning in some other form or environment.

Edison not only believed in the immortality of the human spirit, but also in the immortality of that which he believed enlivens the physical body - the immortality of each cell.

In 1978 L. Ron Hubbard, felled by his second major heart attack, lay barely conscious and helpless in bed. At the time Dr. Gene Denk and "Case Supervisor International" David Mayo began working with him on his health in 1978, Hubbard conceived of himself as surrounded by a swarm of confused, unconscious, or semi-conscious entities: burnt-out human souls. He had discovered Energy Blockages in the Aura for the first time!

"There are no demons," he had written in 1950. A couple of years later, he spoke of self-generated "thinking entities." Then, a quarter of a century later, he was party to the development of procedures or guided meditations with which any medicine man or witch doctor would probably feel at home. These procedures dealt with the eviction of swarms of non-self-generated parasitic beings.

Now, any decent witch doctor "servicing a client" does his thing and a few hours later goes on his way, goat, chicken or pig in hand, in exchange for his services. In the varied literature regarding "exorcism" and the like-whether such things are considered self-generated or not - one sees a regular reference to a relatively small number of "influences,'" "thought forms," "obsessions," or whatever, in need of "handling."
Hubbard operated on a much grander scale. From his hypnotic pedestal of "ultimate authority," he stated to his followers that everyone was engulfed in thousands upon thousands of degraded beings.
"A man has blockages like a dog has fleas!"

Hubbard says, "You're the effect of all these body Thetans!" (beings attached to the body)

Hubbard's theory and procedure of how to "handle" the entity "phenomenon" is highly secret. This level of auditing brings in probably a million dollars a week internationally for the Church of Scientology The high prices charged depend upon these guided meditations and information being kept tantalizingly mysterious and secret.

"Mystery is the glue that sticks Thetans or Energy Blockages to things," Hubbard once said. He proceeded to use this principle in marketing his Operating Thetan or Blockage Free levels. The secrecy and mystery surrounding these levels pulled people in, bringing in also their wallets and check-books; a major part of it...just to discover the answer to the mystery.

The wealthy the Scientologists, are sold a lot of auditing with authorised auditors for the eradication of their Energy Blockage "fleas."

Such auditing costs over $400 per hour. It is quite usual for Scientologists to spend well over $100,000 for this level of removing Energy Blockages from the body alone. One man, a geologist, engineer and entrepreneur, spent $450,000.

According to Hubbard, "Nots handles" are those beings or entities, energy blockages or "body thetans" ("BTs") that are located in the body or around the body. The auditing procedure of Nots can locate those body entities, and send them off, no longer infesting the individual or his body.

The entities are inhabiting various things, like a body part (a bone, arm, cell, whatever) or they are a particular sub-personality, or condition, such as "TV watcher," or "fear," or "worker," or "solitary angry man," and so on.

According to this line of thought, people get confused as to who they are and who they are not. A person hears these voices or feels desires, and so on, and thinks he is the source of them.

Yet, the theory goes, you are not necessarily the originator of these thoughts or impulses. Another may be. So, by identifying who is the being (who is the source of these vocalizations or impulses) and spotting where it is located, you are freed to think for yourself.

So an auditor has you (the main guy in control) ask each BT, "What are you?" and "Who are you?"

The Body Thetans or Energy Blockages will then separate out and realize that they are in fact themselves; that they are not some body part or whatever. At the same time, you realize that the Energy Blockages or BTs are different from you; that their mental pictures, ideas, and degraded impulses do not originate from you. According to Hubbard, these beings are very easily overwhelmable and hypnotic. Because of this, they tend to take on the personality of whatever (or whoever) comes along that gets their attention.

Hubbard says,

"You have to actually put some life into them to activate them. They're like pebbles on a beach....But listen, you're living in a universe which is crawling with this type of stuff. And planet Earth was a dumping ground to end all dumping grounds....As NED for OTs is run these cats wake up and get handled This relieves the entity infested guy of a lot of phenomena which puzzles him and can hold him down.
As you go along doing the guided meditation many times on each energy blockage (running it) you will find that the Energy Blockages seldom consider themselves live beings. They think they are MEST (Matter, Energy, Space and Time), body parts, significances, conditions-anything but live beings."

No, such energy blockage "beings" are the victims of what Hubbard calls the "dwindling spiral." According to him, any spiritual being in the physical universe is inevitably subject to deterioration and degradation.

Beings who are not removing Energy Blockages are not evolving spiritually, but rather are devolving-heading downward towards "Hubbardian Hell."

In "Ron's Journal 30" Hubbard explains: "But there was one discovery in 1978 that I haven't said very much about and am really not likely to since it is a sad thing. It is what really happens to a thetan or Energy Blockage who is not salvaged or processed and goes on down the chute. Man, when I saw that and knew it to be true I actually felt sorry for these guys or Energy Blockages that try to hit at us. Poor devils. Some religious talk about hell. It's an understatement of what really happens."

In 1967, on the Canary Island of Las Palmas, Hubbard made what he claimed was the most important spiritual breakthrough in the history of the human race. He had unearthed, in his solo-auditing, a super traumatic ancient incident that had killed anyone else who had ever come close to uncovering it.
The resolution of, and safe passage through, this incident was "boldly explored and mapped" by him. This "map" was put into the form of his longhand writings for the highly confidential level of "Operating Thetan Level Three" (OT III) which only deals with Energy Blockages in the Body.

The revelation of OT III was that virtually everyone on this planet - indeed, in "this sector of the Galaxy" - was totally overwhelmed by the effects of an incident that occurred 75 million years ago. And that underlying this cataclysmic event was another more basic cause of "human contamination": everyone without exception had been zapped and zombified by an incident that occurred four quadrillion years ago.

Human beings, he said, "do not respond to reason, they respond only to `R6* symbols.' The designation R6 derives from the OTIII guided Meditation or process or "routine" ("R"), in this case the 6th in a series "0" to...(however many processes or guided meditations he would go through till he found the one that he felt did the trick).

He first "discovered" this "bank" (storage of damaging mental image pictures in the "reactive mind") during the early sixties. and, later in 1967, "discovered" the full incident of which these pictures were but a part. He promoted the incident as the "Wall of Fire." " The "R6 memory bank," is a part of any person's unconscious mind, according to Hubbard. This "bank" was deliberately created by mass implanting which occurred 75 Million years ago. This implanting was a highly "scientific" form of brainwashing, using huge movie screens as part of a program of mass hypnosis.

According to Hubbard, there was no point in reasoning with normal human beings as they were all controlled by implants and Energy Blockages. Instead of reasoning with these people he spoke of reaching into the public and "driving them through your orgs by using the original programming - "R6 bank symbols" (in the form of certain words, and pictures such as, for example, volcanoes) "key in" (in other words reconnect) people to these implants.

The result is that they become attracted to the organisation.

In 1967 all Scientology books suddenly presented a collection of images upon their covers: an exploding volcano; a woman in a monkey suit, eating what appeared to be a turkey leg; the frontal view of a speeding train; an odd-looking old man with a beard; a fellow dressed in a white spacesuit carrying a box (of "packaged beings") into a spaceship. These were R6 bank symbols.

A special "Book Mission" was sent out to promote these books, now empowered and made irresistible by the addition of these overwhelming symbols or images.
Organization staff were assured that if they simply held up one of the books, revealing its cover, that any bookstore owner would immediately order crateloads of them. A customs officer, seeing any of the book covers in one's luggage, would immediately pass one on through.
These images seem to work as Scientology now is one of the richest and fastest growing religions in the world!

The symbols of the Hubbard Sea Org, which include the uniforms worn by Sea Org officers, were designed to fit Hubbard's descriptions of symbols of "R6", and were thus guaranteed to win instant respect and obedience for the person wearing them.

Hubbard had made it plain that he, and only he, had discovered and risen above the "R6 bank." Human existence is controlled utterly by it. He emphasized that, to those who had not completed the lower pre-requisite levels of Scientology, to remove the easy Energy Blockages, reading the materials of OT III was deadly.
The confidential class 8 course with Hubbard's twenty lectures taped on the Apollo in Corfu, Greece gives Hubbard's opinion of Christianity: Somebody on this planet, about 600 B.C. found some pieces of "R6. " I don't know how they found it; either by watching madmen or something. But since that time they have used it. And it became what is known as Christianity. The man on the cross. There was no Christ! The Roman Catholic Church, through watching the dramatizations of people picked up some little fragments of R6. In a bulletin of that period he states: "Also the Christian Church used (and uses) implanting - "They took over the Nicene Creed just before the year zero. invented Christ (who comes from the `crucifixion' in R6, 75 million years ago) and implanted their way to power."

He made it plain that the traumatic effects of the events of 75 million years ago had been the ultimate barrier to the attainment of "full removal of all blockages" Despite the mortal dangers, however, he had braved the "Wall of Fire" and survived. He had then "taped the route" for all Mankind to follow.

Of course getting the blocked people of planet Earth from zombiedom to godhood was going to be no easy task. Yet it must be done. And with the threat of nuclear war looming ever overhead, it must be done fast!

Because of this, to be in the Sea Org - or for that matter to be on staff at any Scientology org - is to be a participant in a never-ending "condensed time emergency. " One never has time to pause and think about what is going on. Besides, doing so would be a form of "self auditing" which is strictly forbidden by Hubbard.
Hubbard said it is impossible for people to free themselves from their own Energy Blockages and thus only authorised auditors are allowed to remove blockages from their clients. And indeed, the job is so difficult that for thousands of years, Gurus are the only people to have successfully made people enlightened.
The Energy Blockages of the more difficult fourth level control a persons mind so completely that they can never have enough energy to overcome them by themselves. And this is true.

In light of all this Hubbard explained: "Anyone is entitled to have opinions and ideas and cognitions - so long as these do not bar the route out..." The road to "Total Freedom," is only available to people who can continue to use the help of the Guru, continue to remove blockages.

Any newly initiated, "good Scientologist" would tell himself: "I have a reactive energy blocked mind! My opinion is irrelevant, especially when compared to that of this guy who has broken free and who will eventually free me also."

Before 1967 Scientologists regarded themselves as the elite of earth. While the materials of OT III in some ways served to further enhance that feeling, and many Sea Org members, for instance, were said to have been the "loyal officers," i.e., the good guys who opposed the mass implanting, when all this happened, these materials served also to greatly increase their feeling of Gratefulness to their Founder Guru, - Hubbard.
And whereas Hubbard was able to help in removing easy Energy Blockages of creativity, communication and the Body, when it came to Body Implants from external Energy Vampires and internal Inner Children and their Strategies of the Vampire like the Violator, the Poor me and the Selfish Competitive Star. It has been reported many times that Hubbard was a shouting and angry man. Perhaps he had had reached his limit in dealing with the more difficult Energy Blockages. Perhaps he was passionate.
The resistance of the Blockages to their removal makes martyrs of all the saints as the blockage controlled people cry, "Nail them up!". Yet his effort to mechanise the process of Blockage Removal and his success in using it on so many people was and is a great try.
In Energy Enhancement you don't need a therapist to remove your Blockages, we teach you how to do it for yourself...
It needs the Twenty Eight Initiations of Energy Enhancement and a lot of intuitive and psychic help in order to remove all Energy Blockages, even the most powerful and reach illumination. Energy Enhancement has the key to the removal of all energy blockages!!