IGUAZU
BIG WATER!!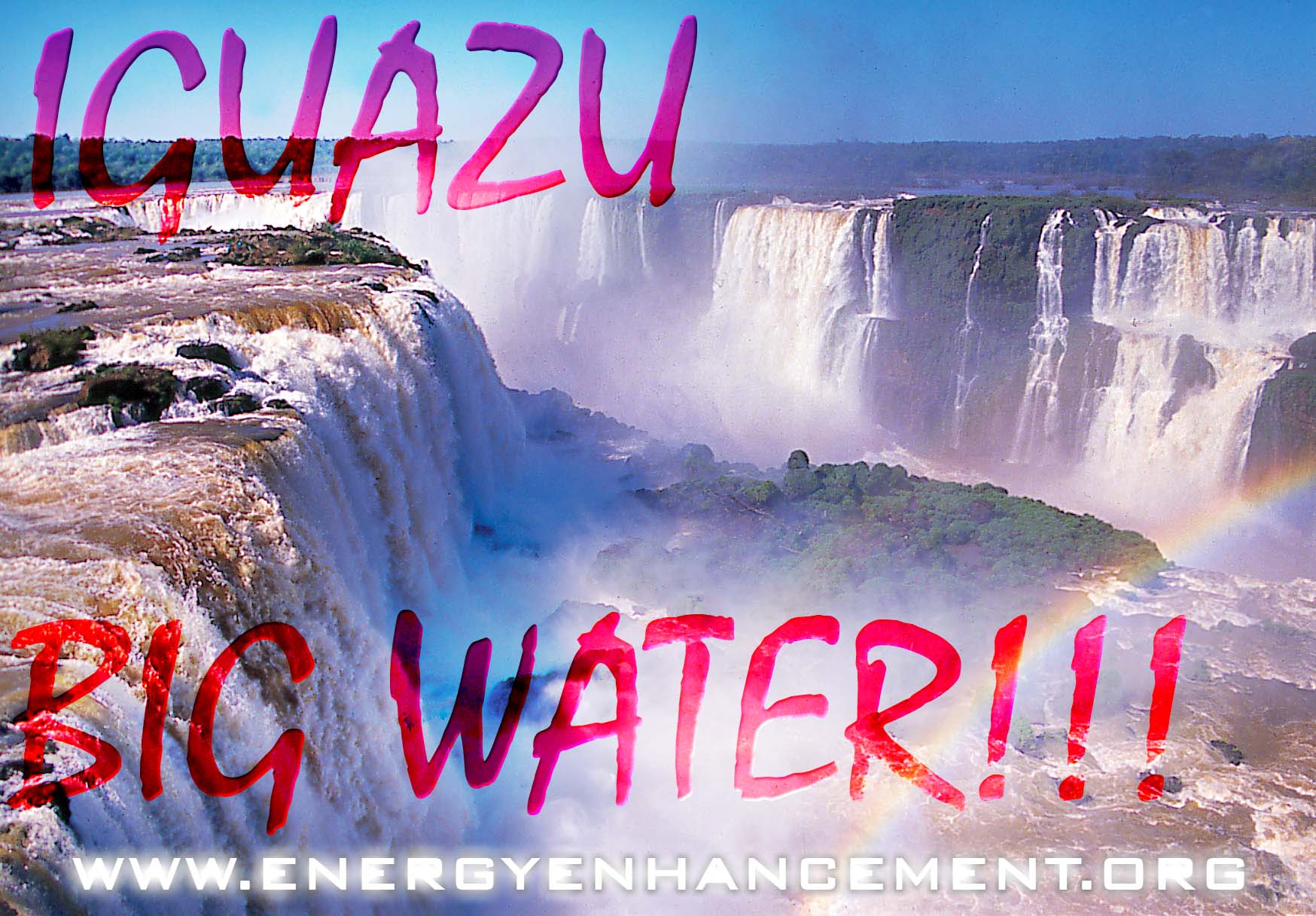 NATIONAL PARK OF IGUAZU - UNITED NATIONS PROTECTED SITE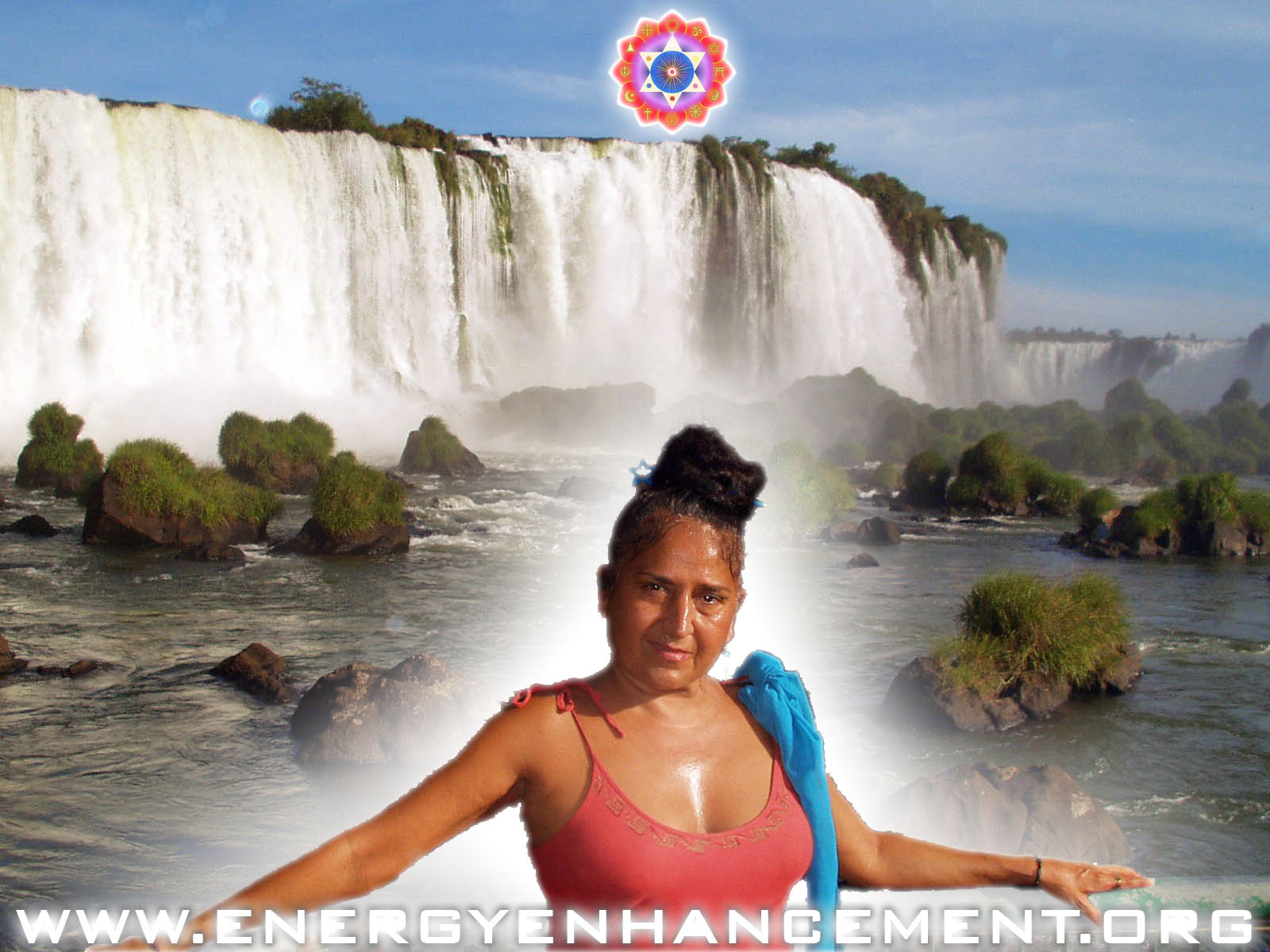 PROJECTION OUT OF THE BODY
He remembered lying on the bed in the hotel room just outside the amazing waterfalls of Iguazu on the Argentine/Brazil border - Big Water as it means in the Guarani!! And he had been bathed in the purifying energies of the waterfalls that day. And when he returned to the Hotel that night he felt the energies in all the meridians of his body and they were raging and they were coalescing in his abdomen and they traveled up the meridian of the right side of his nose.

And the next moment he was out of his Body!! It was the first time this had happened to him although he had read about it many times happening to other people. But now it was happening to him and he could see his body lying down on the bed below him and he could see the silver cord connecting him with his body and it was beginning to feel alright.

So he wondered if he could travel further and tried to get through the wall to visit Satchi next door but the walls resisted and threw him back and he fell back into his body and the next thing he knew he was waking up but he remembered being out of his body but nothing had happened and he had been consciously outside his body for the very first time!!
In Energy Enhancement we teach and give real experience of ascending, projection, through the Astral and Buddhic Planes, escaping beyond the reach of Death and reaching towards Immortality.


And he had just completed the first month of his Energy Enhancement course and had received the energy of the Buddhafield. He had received many, many experiences of a spiritual nature and had felt his very being expand in such a way that he knew Enlightenment was within his very grasp...

You know, if you have been outside the body then no-one can take that away from you. You know that you can exist outside the body and all the existentialist bullshit is just that... Existentialist Bullshit!!

Because I have been outside the body and I know that I will exist without my body after death and that I am an immortal soul who will travel on, body after body, lifetime after lifetime, gaining experience, and gaining evolution and perfection as I travel the path of Enlightenment, just like all the Spiritual Masters have said from time immemorial.

Spiritual Experience is a million times better than listening about it or reading the books.
ENERGY ENHANCEMENT EXPERIENCE
is the proof of the books!!

And he got this experience and many more like it because he has been on the Energy Enhancement Course!!

And everyone who comes on the Energy Enhancement Course or tries the DVD Course gets many spiritual experiences.. just READ the Reports of our Students

Come try it Yourself...
"DROP BODY
DROP MIND"
- Zen Master Dogen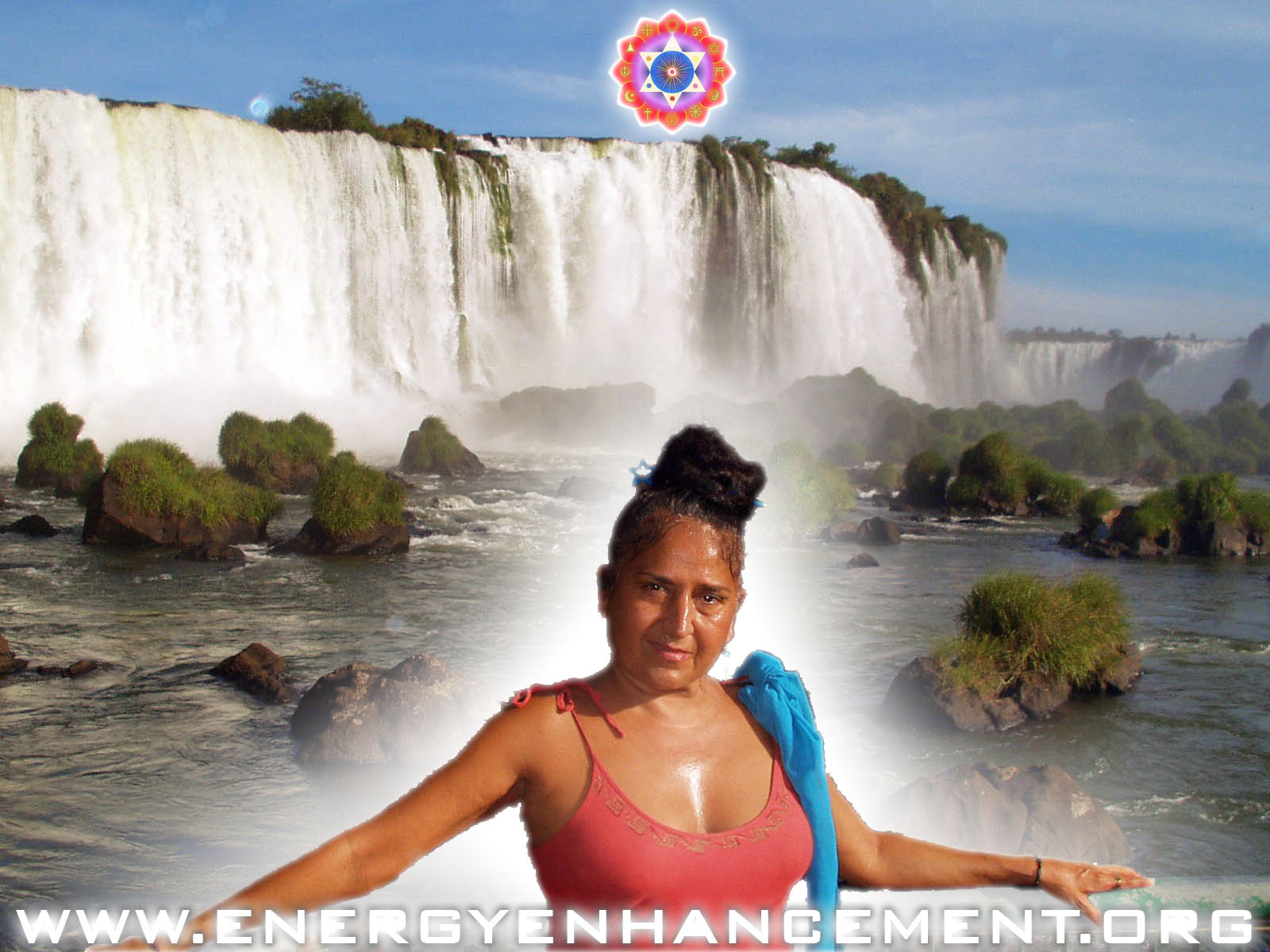 MATAJI DEVI DHYANI - VISIT TO IGUAZU AFTER THE JULY 2008 COURSE
VISIT TO IGUASU FALLS AFTER THE EE COURSE
***CLICK HERE FOR THE LATEST ENERGY ENHANCEMENT COURSE REPORTS FROM ARGENTINA JULY 2008
ENERGY ENHANCEMENT
GROUNDING KARMA WITHOUT HYPNOSIS
GROUNDING IS THE START OF THE KARMA CLEARING PROCESS.
KARMA CLEANING PROCESS, CLEAN THE KARMA FROM PAST LIVES, FUTURE LIFE, FUTURE LIFETIMES, SOUL FRAGMENTATION AND RETRIEVAL, INNER CHILDREN, SELFISH EGO SUB PERSONALITES, LIFE DESTROYING STRATEGIES, THE ALOOF, THE INTERROGATOR, THE VIOLATOR, THE SELFISH COMPETITIVE STAR, THE VAMP OR DON JUAN, THE PLEASER, THE BLAMER, THE CRITIC, THE KING, THE SELF DESTRUCTOR, ALL THE DESTRUCTIVE VOWS FROM THIS AND PAST LIFETIMES, THE CREATION OF SELF LOVE, LOVE AND SERVICE.
Honey Kalaria in Argentina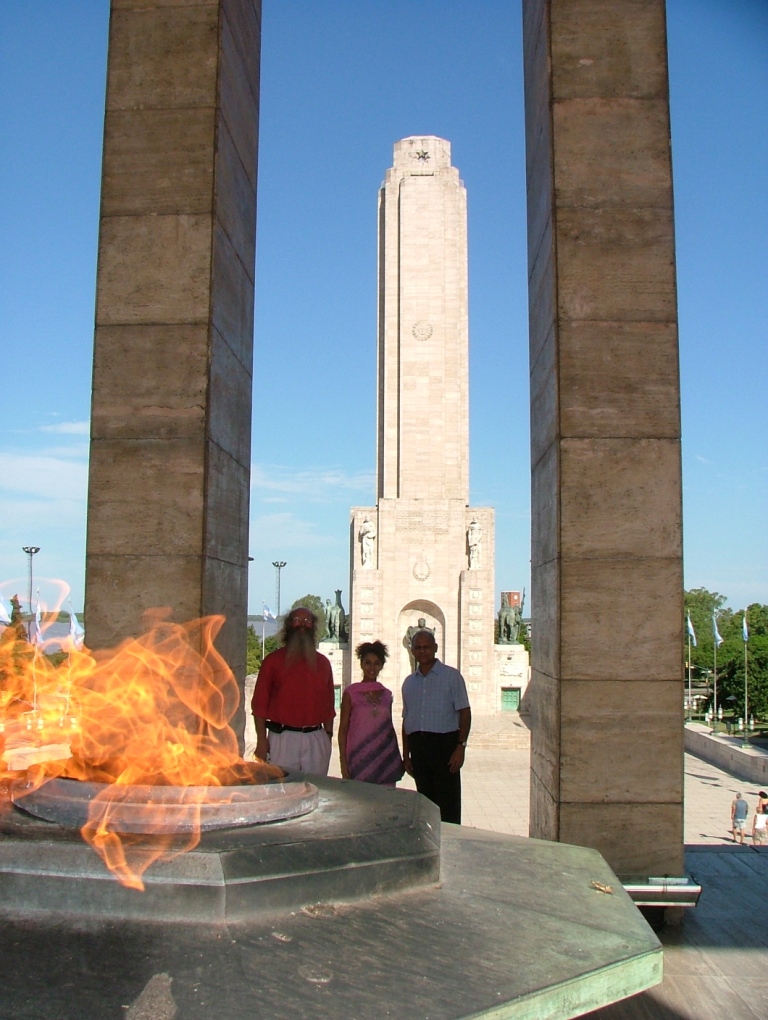 HONEY, SATCHI AND NATWARLAL, HONEYS FATHER, AT THE ANTAHKARANA MONUMENT FROM THE JAN 2005 COURSE IN ARGENTINA
During the Meditation Retreat Honey Kalaria had the following experiences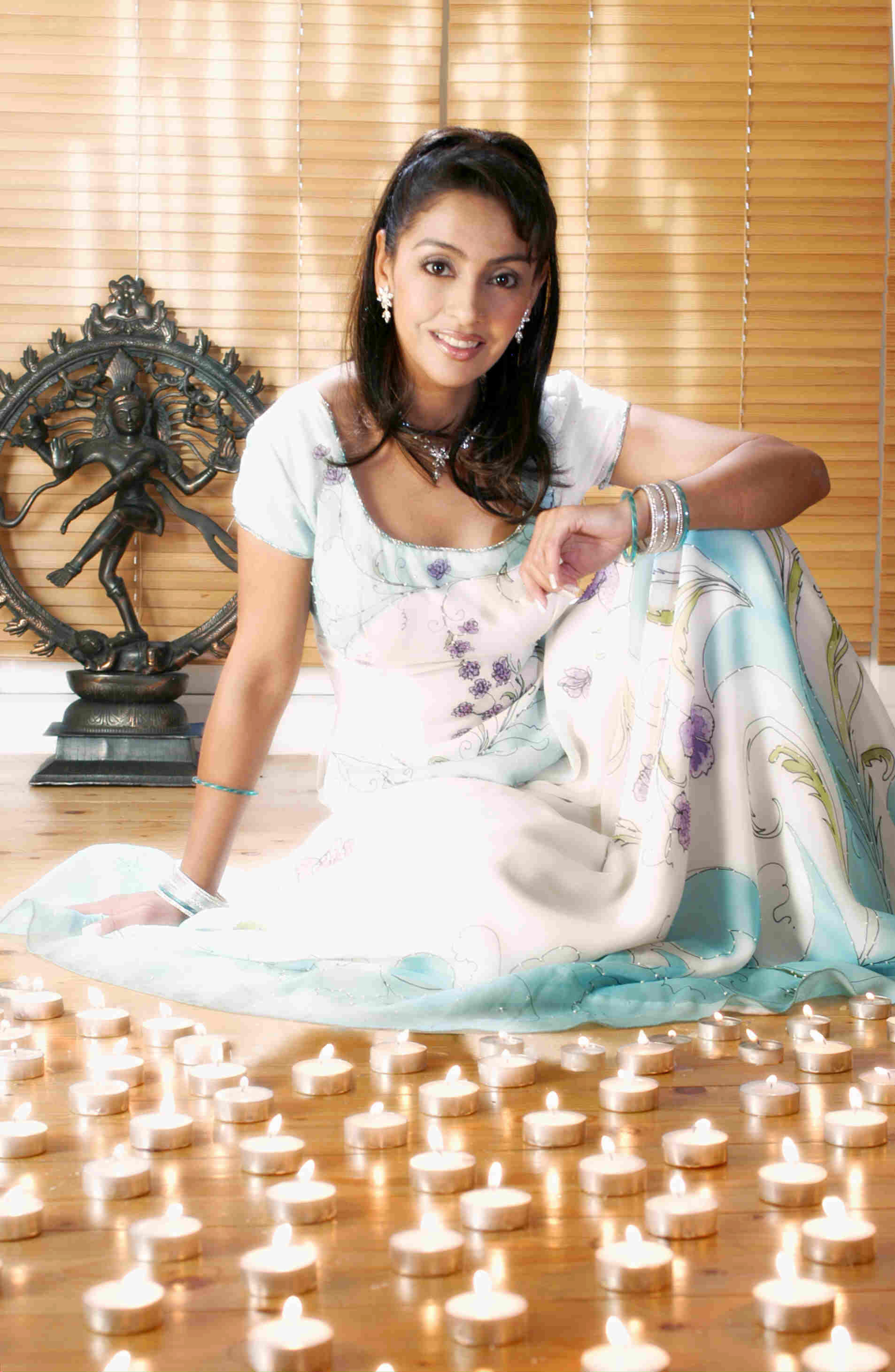 Honey Kalaria is an incredibly beautiful woman, Filmstar, Choreographer, Businesswoman who runs Diva Entertainments and has been presented with a Doctorate in the Arts from London University in recognition of her services.
Here I am today, sitting down, putting pen down on paper whilst gathering my thoughts on the amazing Energy Enhancement Course that I am currently on.
Where do I begin? Firstly, I felt it would be great to share my experiences of the Energy Enhancement course with other like-minded people. The following information is for those interested in growing spiritually, and wanting this world to become a better place - starting from improving themselves!
My name is Honey Kalaria ( www.honeykalaria.com ). I live in London, UK and am a dancer, choreographer and an actress specializing in the world of Bollywood (the Indian Film Industry). I run Honeys Dance Academy, the largest British Asian Dance academy in the UK, running 14 schools throughout London and teaching bollywood dance, bhangra and acting ( www.honeysdanceacademy.com ). I also run Diva Entertainments, which is an agency specialising in providing Asian artists for television, films and stage shows ( www.divaentertainments.com ).
Although involved in the world of glitz and glamour, I have always been interested in Yoga, meditation and growing spiritually. I respect all religions and faiths, as I believe they can all be used as a ladder to climb up to God. Personally, although I am from a Hindu background, I am a firm follower of the Religion of Humanity. For me, this means trying to make a difference to the people around you every single day, trying to follow a righteous path every single day and making a difference to the world every single day. This I believe should be done through your work, actions, words and deeds, instead of following rituals and customs, although rituals do help people focus on the religious work at hand.
INTEREST IN SPIRITUALITY
My interest in spirituality has been there since childhood. My Mother used to advise me on how I should pray every night before going to sleep so God could look after me. So, from the age of 2-3 years, I have prayed almost every night, except when I went through a period of becoming an atheist. Yes, an atheist!
My knowledge of spirituality came from a lot of different sources – from a young age I used to get involved in a lot of Hindu ceremonies, around the age of 13years I attended Bible study classes and by the age of 18, I had attended numerous seminars, workshops and courses on meditation and had read many books on related subjects. In my late teens I lost my sister in a tragic car accident. I was shocked and felt abandoned by God due to what had happened, and it was then that I became an atheist for a number of years. Luckily, with passing of time I healed and became strong again. I couldn't keep away from my thirst for spiritual knowledge, and so after a few years, I began learning about different faiths again. I studied about Buddhism, Hinduism, Islam and Christianity and read extensively about Mysticism and Eastern Philosophy. It seemed like God kept testing me along my path through different experiences, and teaching me lessons to help me acquire more wisdom and understanding, but never allowing me to lose complete faith.
MEETING WITH THE GURU
In the year 2000 I was blessed to meet my Guru - My spiritual growth accelerated in the next few years with Guruji's blessings, and to help me grow further, I feel he guided me to enrol on the Energy Enhancement Course. I felt strangely drawn towards the Energy Enhancement Course when I stumbled upon it through my internet research, a week or two after I had returned from "Guru Purnima", a special spiritual event that I celebrated in India in July 2004.
Since then I have started up a meditation centre where meditation is taught for free within easy traveling distance of London.
THE ENERGY ENHANCEMENT COURSE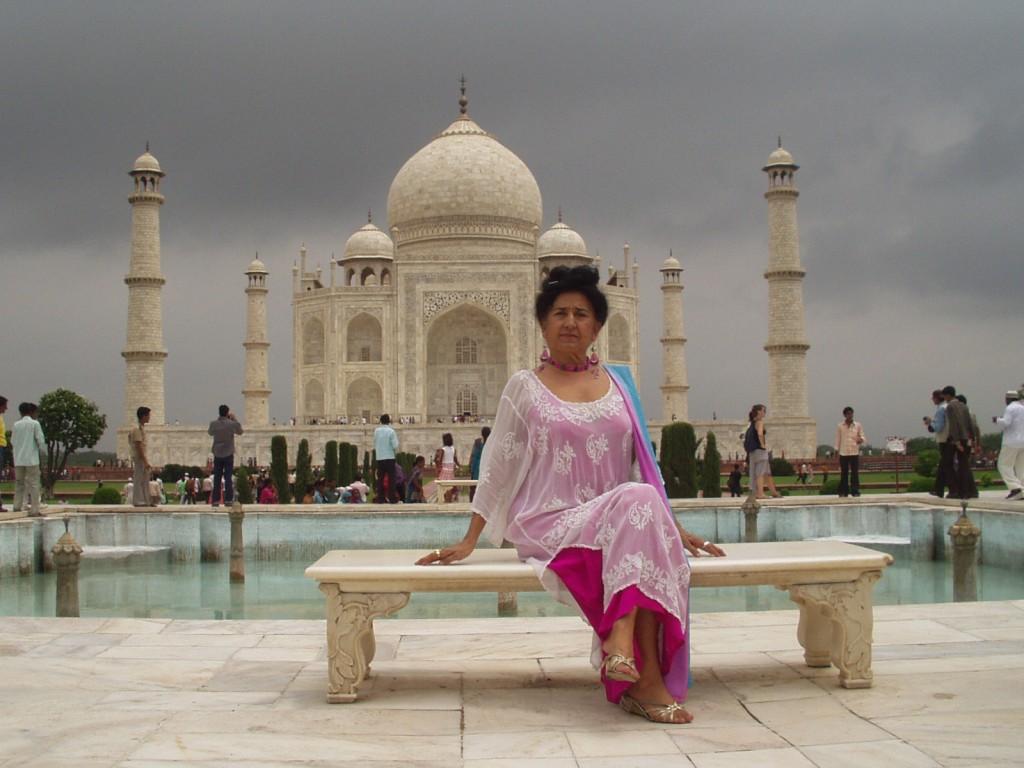 DEVI DHYANI - TAJ MAHAL 2010
A t the East London Meditation centre, I thought I would inform everyone of this opportunity. There seemed to be a lot of personal commitments coming in the way and resistance to the Energy Enhancement Course by everyone except one friend and my father who agreed to join me. So without wasting much time, the course was booked for the three of us. The course was run by Satchiji, a modern day Guru, and assisted by Devi, a chakra clearing sacred dance expert and Reiki Master.
Once on the course, my exciting adventurous journey began! In my life I have done hundreds of courses but the Energy Enhancement Course I found to be completely different. Firstly, the contents and the teachings seem to be inspired by higher forces and had a deep base in spirituality.
DIRECT EXPERIENCE OF INFINITE ENERGY
Also, you don't just learn about ideas, concepts and theory, but also learn through direct experiences whilst doing the exercises. As you progress through the course, the powerful and effective techniques are taught step by step, so that at each initiation you can work thoroughly and obtain a firm understanding.
The Energy Enhancement Course involved learning how to connect with the Universal Energy , some would call it the Life Force, Spiritual Energy or God , and being able to tap into this powerful energy.
By having a direct connection with the Infinite Energy you begin clearing and activating your chakras or the seven power centres in your body and those chakras above the physical ones , and start removing blockages from your physical and your psychic bodies (aura).
These blockages normally prevent people from growing spiritually and living a more harmonious and peaceful life.
The Energy Enhancement Course has helped me to strengthen physically, emotionally, mentally and spiritually whilst building my psychic muscles to encourage stronger intuitive skills to develop.
THE SEVEN CHAKRA SUPER COMPUTER YOU
I was told that each of our seven chakras within our bodies and the chakras above the crown chakra should be seen as a separate mind - brain like one of the processors in a parallel processing computer . All the Super Computers these days are parallel processing computers. The integration of all the processor chakras produces the super computer you. We use only one brain or processor and the idea is to activate the other chakra brains or processors to build your creativity, intellect, wisdom and genius abilities.
This will lead you to become happier and healthier, enjoy being a more emotionally and mentally balanced person and become a more blockage free ( free of negative emotions) human being. The idea is to have a purpose in life to make this world a better, more peaceful and spiritual place, starting from working on yourself as mentioned before.
The Energy Enhancement Course offers a wide range of theoretical knowledge gathered from the most powerful spiritual teachers and sources in the world. I have had the opportunity to absorb teachings from world renowned Guru's, Religions and topics such as Satchidananda, Maharishi Mahesh Yogi, Sai Baba, Gurdjieff, Bhagavad Gita, The Bible, Zen Buddhis m , Sufism, Mantras, The Yoga Sutras of Patanjali, powerful meditations, Free Reiki Mastery and much, much more. I also learnt techniques that include visualization, psychology and powerful spiritual practices together with studying films with spiritual messages. This combination has resulted in giving each student on the course, including myself, a "fast track" spiritual growth boost by expanding our awareness levels and sharpening our intuitive powers.
AMAZING EXPERIENCES ON THE ENERGY ENHANCEMENT COURSE
I must admit that when I started I wasn't exactly sure where all the exercises were going to be leading to, but then I began to have profound experiences.
There are just too many to share and perhaps one day I may even write a book on the amazing journey that I have been through whilst on the Energy Enhancement Course. My experiences include having visions, being healed physically, receiving excellent guidance and deep insights from the Spirit of God, finding hidden inner children, sub-personalities and strategies that I use to behave in a certain way and justify my actions and then finding my 400 year old husband!! The list just goes on.
PAST LIFE EXPERIENCES
One of the experiences I would like to share with those who believe in re-incarnation is that in one of the Energy Enhancement Initiations, I was blessed to see some of my past lives. I was astounded by what I saw, the clarity of the visions and with actual dates being revealed. What I learnt was that we came into this life to learn various lessons or to complete certain outstanding desires. It is so important to be careful with what you wish for in this life.
These were the past lives I saw :-

PAST LIFE IN LONDON
1308 – I was a high society male teacher / lecturer who gave talks about my research into stars, astrology and philosophy. I taught large groups of people, was involved in discussion and debate groups and was well respected in the area of my work. I was also a womaniser and drunkard and died at a young age in my mid 30's. I tried to get my name and got the name Martin or Matthew and second name was something like Hayward or Haywood.
CURRENT PERSONALITY TRAITS : I am a strong communicator, enjoy teaching as I am presently a dance teacher, give lectures in business and success, interested in Astrology and philosophy, a non alcoholic and am a leader in my field of work.

PAST LIFE IN INDIA
1412 – In my next life I was again living in high society – it must have become a habit to be born into such an environment. I used to be a right hand assistant to the Princess of Jaipur and was accustomed to living in luxury in a grand palace. The princess and I used to take dance classes with a dance Guru and then we would both have fun and practice together. My Father was a farmer providing food and fruits to the King. I got used to organising all the important things for the princess. I even regularly prayed and danced in the Temple for Religious celebrations with the women. There was an incident where a Prince had come to ask for the hand in marriage of the Princess but ended up falling in love with me. From that a lot of challenges and problems were created for everyone concerned.
CURRENT PERSONALITY TRAITS: I have developed skills to delegate and organise projects, run my entertainment business empire successfully, enjoy wearing beautiful Indian costumes and garments, always thought I deserve to be treated as a Princess, perform dance professionally, appreciate historical buildings and palaces.

PAST LIFE IN NORWAY
1638 – It seems that I had taken away someone else's potential marriage partner, so in my next life a partner was not written in my destiny. I was a popular happy go lucky Norwegian girl born in a poor family. I saw my house based on top of a hill with countryside to be seen all around, the market place where I would go to buy vegetables and many other details. My mother had passed away and so being the only child, I used to look after my old and weak father. I always felt that to be a good daughter I had to support my family, otherwise I felt guilty for not being there for them. As a result, I never married my lover and suppressed all my wants and desires. I lived the rest of my life as a spinster.
CURRENT PERSONALITY TRAITS: Find it difficult to break away from my family, and am presently quite happy to be single and living with them. I am also attracted to European men, enjoy the countryside, love nature and get great pleasure in spending time at home (whenever time permits from my busy schedule). I am comfortable living in extravagance as I did in the Jaipur Palace and yet I can be equally satisfied living in simple accommodation as I did here.

PAST LIFE IN ARABIA
1705 – Perhaps I was so heart broken that I must have been wishing to experience what it would have been like being married or having men in my life. So in my next life, I was born as an Arabian dancer, dancing for the rich Sheikh in the desert. I used to look after and be of service to the male guests of the King, and possess excellent communication skills and etiquette. I was born to a beautiful single Mother and was trained to dance at a very young age. After I reached a particular age, I was sold/given away. Luckily I had a lot of faith in God to make things better and constantly prayed to give me strength and take me away from the lifestyle that I was in.
CURRENT PERSONALITY TRAITS: Learnt that it is important to establish a long term personal relationship packed full of variety and consider one night stands as complete waste of time, blessed with natural dancing talent from birth (the skills have developed over many lifetimes), I adore Arabic music and consider belly dancing to be one of my favourite dance forms, I am very spiritual, I enjoy water around me (probably because it was rare to see water in the desert) and have an aquarium in my home and a pond with a waterfall in my garden. I also tend to get along very well with male friends and business associates.

PAST LIFE IN TIBET
1893 – God always answers prayers from the heart. Wishing to follow spirituality and living away from women serving men led me to become a 11 year old Tibetan boy living in a Buddhist Monastery. It involved simple living, regular meditation and following a chaste life. The training helped me to become extremely disciplined and I gained a lot of my spiritual knowledge and intuitive powers through this lifetime. I had a wise Buddhist Master, who I feel may still be guiding me to stay on the path of spirituality. He used to always say: "You ask too many questions!"
CURRENT PERSONALITY TRAITS: I am always asking questions - as I'm sure all my present Gurus and teachers would agree! I'm extremely interested in spirituality and feel drawn to that area. I have now chosen to wait for a lifetime partner to enjoy a sacred physical relationship with and I felt an urge to study Buddhism.
PAST LIFE IN TURKEY
Satchiji suggested I go through an Energy Enhancement past life regression exercise to find out if I previously knew one of the students on the Energy Enhancement course called Ramya. Ramya is half Italian and half Spanish, a Hare Rama Hare Krishna devotee and is a Radio presenter for a spiritual program that was voted the best Radio Program in Argentina and received The Golden Seagull award.

I was feeling his magnetic energy from the start of the course and became curious as to why – I have never felt this type of intense connection! I felt that I knew him and Ramya also felt that we had met before and had a very strong connection of some sort.

1611 During the exercise I found myself on a battlefield / town in Turkey. I was crying and leaning over Ramya's body that was covered in blood as he lay dying in front of me! Scenes of death and destruction were all around me. I had a young child in my left arm and I was pregnant. I was so much in love with my husband and felt heart broken seeing him suffer during his last moments of life. I must have made a vow to meet again in our next life so we can be together once more.

CURRENT PERSONALITY TRAITS:
I noticed how throughout my lives I had never got married and even today I remain single as I am so dedicated to my work. Ramya and I had to both ground this karmic relationship using Energy Enhancement techniques so that we could now be free to move on.

From the Energy Enhancement Course I have just realised that my past lives have also enabled me to develop an interest in different religions and faiths. From my life in Jaipur, I followed Hinduism; as a British lecturer or Norwegian, perhaps Christianity; from the life as an Arabic dancer Islam/Sufism and from a Buddhist monk, Buddhism and meditation.
THE MYSTERY OF KARMA AND THE GROUNDING OF NEGATIVE ENERGIES
I understood how lifetime lessons and experiences actually develop your soul and past life impressions remain on your psychic bodies. Once certain negative karmas are found, they need to be grounded so that they do not affect your current life situations. I found this insight to be such an eye opener, especially when meeting my 400 year old past life husband from Turkey! I couldn't believe that from all the places in the world that I can travel to, I ended up being drawn to Argentina, doing a meditation course, meeting Ramya and completing a Karmic relationship promise that I had made 400 years ago.
CHANGE YOUR LIFE
There were many other outstanding experiences by the other dozen or so members that were on the course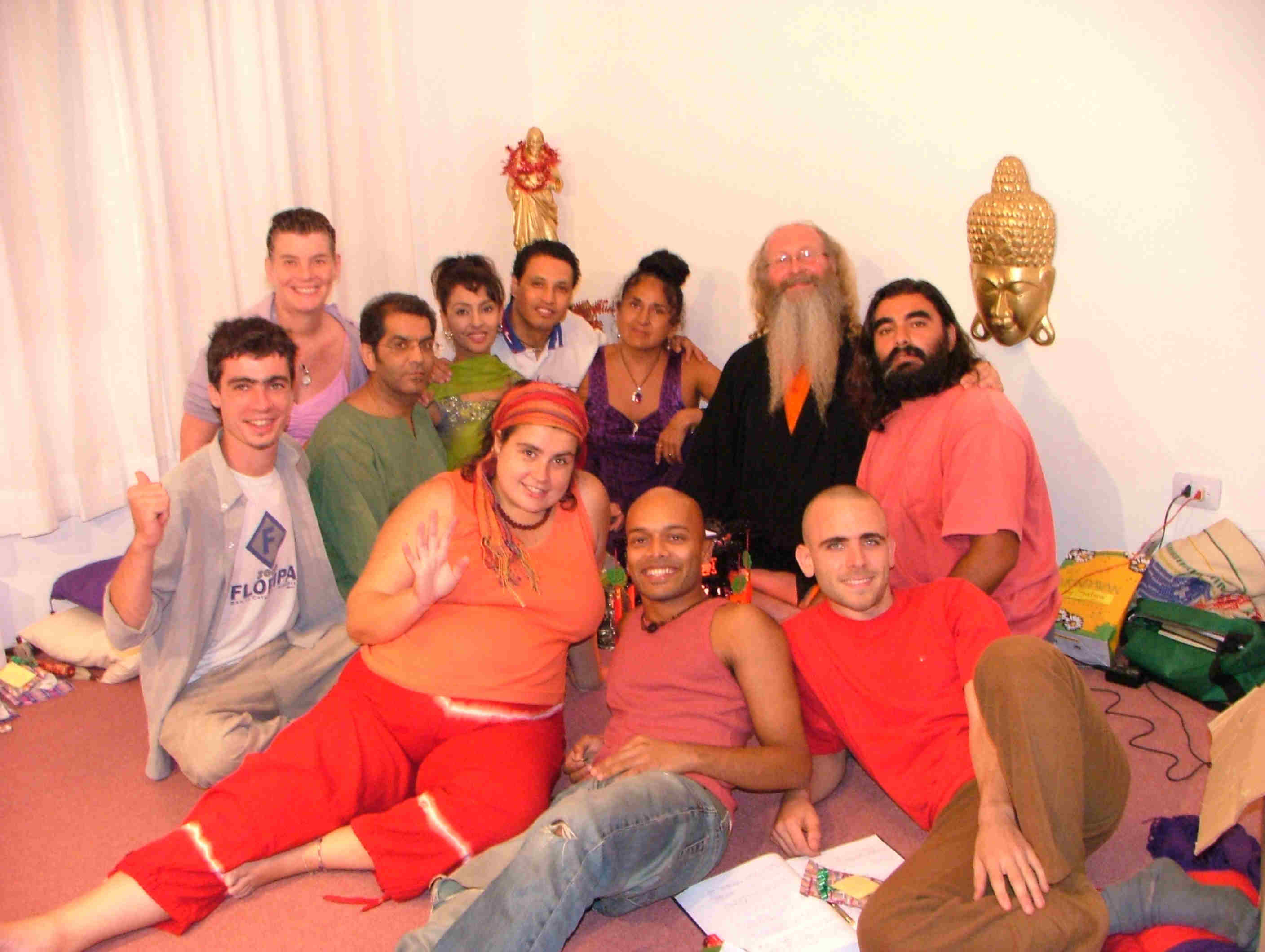 DEVI, VANESSA, DHIREN, RAMIA, HONEY, FEDERICO, SIVANANDA, DAVID, SHAKTIANANDA, SANTHAN, NATWARLAL, HONEY, DEVI AND SATCHI, ABOVE.
These people came from all faiths – Sai Baba followers, Catholics, Buddhists, Krishna devotees etc. Shaktiananda gave birth to two babies 2 months after the course! It was fantastic to see insights into the world of spirituality and how the Energy Enhancement techniques were creating profound changes in people's lives.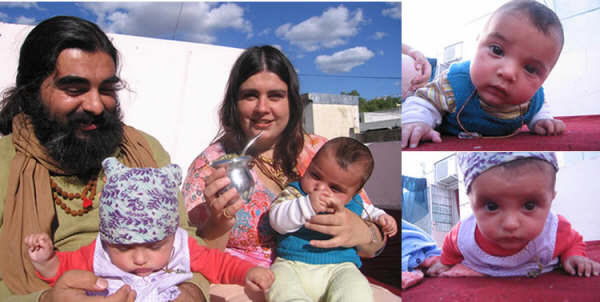 THE KARMA CLEARING PROCESS
Deep rooted issues would surface and as soon as they were dealt with, even deeper issues would emerge that we would have to deal with. It was like peeling layers of an onion to go deeper and deeper into our core being to understand who we are and what kind of personality traits we have adopted, consciously and sub-consciously to deal with the issues of this world. I understood clearly how these beliefs, conditioning and past life impressions were affecting all areas of our life.
In addition, I also learned how to use the Energy Enhancement techniques to help me ground these negative blockages so they would never affect me again. Of course complete freedom can only come after a maintenance program has been followed.
CHALLENGES ON THE COURSE
I continue to say Thank You to God for blessing me to be on this course. I think you need to be extremely lucky to be able to receive such spiritual knowledge and teachings. When trying to do God's work, you always attract dark forces to keep you away from growing spiritually, and there were many challenges experienced by my fellow students and I trying to prevent us from growing. These would be in the form of negative thoughts, distractions, feeling lazy and sleepy, right though to people having to leave half way through the course.
Satchiji and Devi had already warned us in the beginning that if you are not vigilant then some of you will not be able to complete the course, and I had a direct experience of that. My father was one of the people enrolled on the 1 month course in Argentina who had to leave half way due to the death of my uncle (his older brother). He had to immediately fly back to London after hearing the sad news.
One other Buddhist student on the course left suddenly, perhaps because Satchiji had said that he may have been a Black Magician in one of his past lives. None of us are sure why he left but he just called Devi and said that he had decided to leave. It could have been the ego coming in the way and stopping him progressing. The unusual thing was that whilst a group of us were talking and laughing, a statue of Buddha sitting on a corner table, got hit by accident. We couldn't understand how the head of the Buddha got cut across the neck in a straight line and fell on the floor whilst the body of the Buddha remained on the table without moving an inch. Later we were informed by Satchiji and Devi that this was a sign from the dark forces implying: "We have won and have taken the Buddhist student away".
As I take in depth notes, a local student who works as a radio presenter , Ramia, I talk about him more later, requested if I could go through all the notes and exercises with him. Twice we arranged to meet but each time he failed to turn up. The first time he lost his keys and couldn't get out of his house. The second time he said that he had simply forgot. Again and again I saw these powerful blockages, distractions and situations occurring preventing people from progressing on the course.
It's astounding to see how the Energy Enhancement web site currently gets over 350,000 hits per year and from those only a dozen of us were able to make it to the course, and even from these, the two previously mentioned students were unable to complete the course.
ENERGY ENHANCEMENT, THE MOST ADVANCED MEDITATION COURSE IN THE WORLD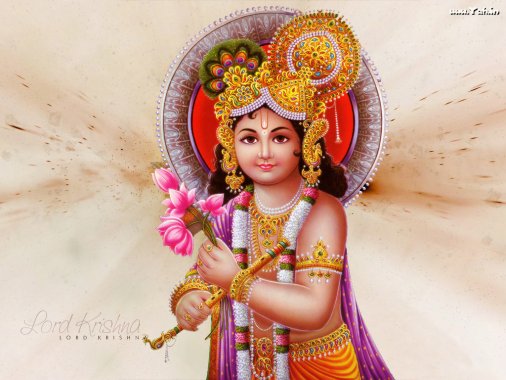 Energy Enhancement Course has been described as the "most advanced meditation course in the world" and I totally agree. It is thorough, the techniques are effective, the knowledge hugely expands your awareness levels, your intuition and perceptive powers increase tremendously, you feel greatly energized with the meditative practices and the course has brought profound changes in my behaviour and in the way I see things.
BENEFITS OF THE ENERGY ENHANCEMENT COURSE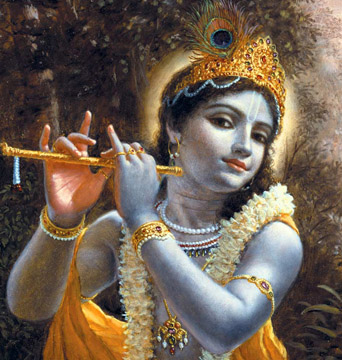 KRISHNA AND THE ANTAHKARANA FLUTE
There are many souls on this earth (whatever faith or belief systems they come from) who could hugely benefit from this unique course. The powerful energy that they receive can be used to help themselves and mankind, making this world a better place. The energy allows you to heal yourself and others, enables you to master relationships, removes bad luck and obstacles from your life, assists you to become a more soul infused personality, works towards removing the Ego, your meditation will become deeper and your concentration levels will increase (great for exams or bringing out the genius in you) ensuring that all areas of your life gets touched by the spirit of God. As Satchiji says "Energy Enhancement, The Core Energy Techniques, is the Most Advanced Meditation Course in the World which will accelerate any other course or Technique you care to use," and "anything you do to benefit others will automatically get support from spiritual energy, allowing your work to become more successful" .
Both Satchiji and Devi are beautiful and inspiring souls, passionately committed to helping people grow spiritually and accelerating each students progress towards enlightenment.
They allow the students to grow at their own pace, whilst passing on profound knowledge and techniques in a light hearted and joyful manner. Both of them have extensive knowledge, possess strong perceptive powers and bathe people around them in the strong Buddhafield of energy that surrounds them. They have both made my stay in Argentina a delightful and a memorable one.
As I realized how wonderful and life transforming this course is, I got inspired to make this course available to others in London.
There will be a small group of people who will be able to take advantage of this "revolutionary meditative program" in London and be honoured to learn personally from the Great M aster , Satchidanand .
Trust me, the course is priceless and even paying £10,000 each would have been a bargain! Why should you not give yourself the opportunity to do a fast track program that will allow you to achieve the same results in a year, that would have taken you over 20 years to obtain with any other course.
The Trauma Model -
All Psychological Problems Caused By Trauma - Formed Negative Karmic Mass


Trauma is the cause of all psychiatric problems. Many different psychiatric disorders including depression, substance abuse, anxiety and eating disorders, psychotic symptoms and personality disorders fit the clinical profile of the trauma model.

In The Trauma Model, Dr. Ross provides a detailed, scientifically testable model of mental illness. He defines the problem as the central conceptual problem in psychiatry at the beginning of the twenty-first century, then solves it using the logic and predictions of the trauma model.

Energy Enhancement dissolves Trauma - Formed Negative Karmic Mass and thus is suitable for a wide range of addictions, self-destructive behaviors and symptoms from the mild to the more problematic. FROM "THE TRAUMA MODEL" by Dr Colin A. Ross


The Osiris Complex
: Case-Studies in Multiple Personality Disorder by Colin A. Ross

The purpose of this book is to provide understanding of the relationship between childhood trauma and serious mental illness.

Dr Colin Ross, one of the most respected North American authorities on Multiple Personality Disorder, writes that his MPD patients have taught him that virtually all psychiatric symptoms are potentially trauma driven and dissociative in nature.

He believes that MPD research will shift the paradigm of psychopathology in the direction of a general trauma model, and away from the two dominant schools of twentieth-century psychiatry, the psychoanalytical and the biomedical. The Osiris Complex is a collection of case histories illustrating the clinical roots of the paradigm transformation Dr Ross anticipates.

Contrary to prevalent opinion, MPD patients do not have more than one personality; the so-called different personalities are fragmented components of a single personality, abnormally personified and dissociated from each other.

Adult patients exhibit core symptoms: voices in the head and ongoing blank spells or periods of missing time. The voices are the different parts of the personality talking to one another and to the main, presenting part of the person who comes for treatment.

Periods of missing time occur when aspects of the personality take turns being in control of the body and memory barriers are erected between them.

Patients also experience symptoms such as depression, anxiety, eating disorders, substance abuse, sleep disorders, sexual dysfunction, psychosomatic symptoms, and symptoms that mimic schizophrenia.

MPD patients have experienced the most extreme childhood trauma of any diagnostic group and therefore exhibit the psychobiology and psychopathology of trauma to an extreme degree. The good news is that once diagnosed, the MPD patient can be brought back to health.

This book is important for all mental health professionals, and also for the general reader interested in psychiatric phenomena. It will play a powerful role in the social revolution necessary for the recognition of the preponderance, intensity, and hiddenness of severe childhood emotional, physical, and sexual abuse in our culture.
What follows is an account of one meditation session which took place in June 2010.
…I was now feeling awkward. I was feeling stiff in my chair and did not know what to say. Devi mentions the smell, which I could smell myself. It was the strange rotten vegetable smell of armpit sweat I have had before when under stress or when food poisoned. As I was listening to Devi and Satchi, two chess pieces to manoeuvre me into check mate, I was experiencing other physiological symptoms. Satchi had mentioned The Resistor sub personality and maybe others and the guy inside me knew it could not hide. My eye and/ or lips were starting to twitch and I could feel like somebody was trying to wriggle themselves free from under my skin. This is no joke, it was as if there was somebody inside of me. It's as if this other person in me wanted me to act in some way. My mouth was twitching because this other person wanted to hurl words at Satchi and Devi but I was aware enough to be present and observe all this stuff going on without acting or saying anything. Who is this person inside me then? The Cowboy!! A sub personality? An Alter (Fritzmeier)?
The Human Condition – Split Mind
Now, a couple of months on from writing the above, I am back to append to this article some information I have found important in explaining the multiple personalities that allow for that disease we term the "human condition". The following is extracted from Fritz Springmeier & Cisco Wheeler - The Illuminati Formula - Monarch Mind Control Science, and for the purpose of this article, 'alters' are synonymous with 'sub-personalities':
Switching - This is when one part (fragment) of the mind takes over from
another, or in simple terms, this is when one alter personality (or alter
fragment) takes the body from the alter which is holding the body.
Switching can occur via the Programmers' codes for calling up alters,
or by external or internal stimuli that trigger an alter to come out.
Switching will usually cause at least a flicker of the eyes, and for outside
observers, who know the different personalities, they will observe
another personality take the body.
Well, when I read the above, I could not at first believe how close this resembled my experience with Satchi and Devi – the twitching or flickering of the eyes. Then came the question of how badly my mind was split. Was every body like this or was it just me? I rationalise in my head that, yes, everybody is capable of switching personalities, it's just that this work by Springmeier was dealing with the extreme end of the spectrum of what can be called the human condition. Gurdjieff, in reference to sub-personalities, is known for saying that the person who decides to get up at 4am to meditate is not the same as the person who throws the alarm clock out of the window. So, unless one is enlightened with a soul infused personality, then one is split to some degree.
Satchi's Light, Triggers & Reveals Sub-Personalities

TRAUMA FORMED NEGATIVE KARMIC MASS
It is our experience with all of our students that,
"Trauma - Formed Negative Karmic Mass"
is the cause of all our problems.
Through Energy Enhancement Samyama - "THE GROUNDING OF NEGATIVE ENERGIES" and "THE REMOVAL OF ENERGY BLOCKAGES" we can remove all "Trauma - Formed Negative Karmic Mass" thus creating Illumination.
Pain creates a dense form of energy called Negative Karmic Mass which does not allow entry of the subtle energies of God. Indeed, it cuts people off from God.
The perverted Energy called Trauma - Formed Negative Karmic Mass is Pure Concentrated Evil and is the cause of all Evil in the World. ALL EVIL, ALL WAR.
Therefore by not creating this Evil Trauma Formed Negative karmic Mass through Ahimsa
- Give no pain, by word, thought or deed - we do not create the Evil of the World.
Further, by learning the Meditative Ability to Ground
Trauma - Formed Negative Karmic Mass or
Negative Energies and Eliminate Energy Blockages, we can learn how to Dissolve all our Pain and Further!! to Remove all the Evil on this Planet!!
The Removal Of Trauma - Formed negative Karmic Mass can be achieved by
1. The Grounding of Negative Energies through the Guided Meditation encoded in the Latin Word, VITRIOL in Initiation Three of Level One of Energy Enhancement -
2. Also through the Energy Enhancement Seven Step Process to Remove Energy Blockages of Level 2 of Energy Enhancement.

PAIN CAUSED BY ENERGY BLOCKAGES

Negative Karmic Mass becomes locked into the body as Energy Blockages which create Pain in the Body as one of its Symptoms which eventually cause cancer and heart disease.

NEGATIVE EMOTIONS CAUSED BY ENERGY BLOCKAGES
Other symptoms of Negative Karmic Mass are Negative Emotions, - Fear, Anger, Manicism, Wanting Sympathy, Jealousy, Corruption, Thievery, Revenge, Hate, Sadness, Depression.

EXISTENSIALISM CAUSED BY ENERGY BLOCKAGES


Energy Blockages cut us off from the joy of the Light of the Soul where the world becomes seen as a Wasteland filled with misery; the Anomie of Existentialism.

A LACK OF EMPATHY AND CONSCIENCE CAUSED BY ENERGY BLOCKAGES
Higher symptoms of Energy Blockages are a lack of Empathy - blockages of the Heart, the inability to put yourself in the shoes of another - the External Consideration of Gurdjieff which all create a lack of Pity and further, a lack of Conscience caused by blockages above the Crown Chakra, a Moral infirmity written about by Nobel Prize winner for poetry, T. S. Elliot in "The Wasteland".

NEGATIVE KARMIC MASS COATS AND CREATES ENERGY BLOCKAGES
Negative Karmic Mass in its gaseous, liquid or solid forms is what is used to create Energy Blockages as it coats Energy Blockages and cuts off the core of the blockage from the energy connections of higher chakras which are aligned and ordered function angel matrices, like a crystal. Negative Karmic Mass stops Energy Blockages from integrating with the higher chakras.

THE PURIFIED ENERGY BLOCKAGE CORE ABSORBED BY THE HIGHER CHAKRAS
This integration of blockages, purified of their Negative Karmic Mass by Energy Enhancement meditation Techniques, with the Higher Chakras is one of the ways in which Higher chakras become bigger and more able to channel more energy from the chakras above them.

ENERGY BLOCKAGES ARE THE EVIL SEPARATIVE EGO
Negative Karmic Mass is a Dense form of energy which is created when the energy of God is perverted by being made to go against the will of God. This always creates pain which then creates more Negative Karmic Mass.

As the totality of energy blockages in Human beings form the Selfish Competitive ego, cut off from the will of God, and doing what they selfishly want, Pain is the result.
CLICK HERE FOR ... ENERGY ENHANCEMENT BLOCKAGE REMOVAL
ARE YOU READY FOR THE ENERGIES OF ENLIGHTENMENT?
LIVE ENERGY ENHANCEMENT COURSES
THE KUNDALINI KRIYAS
LEVELS ONE - GAIN ENERGY AND TWO - REMOVE ENERGY BLOCKAGES OVER ONE MONTH
COME VISIT SATCHIDANAND AT..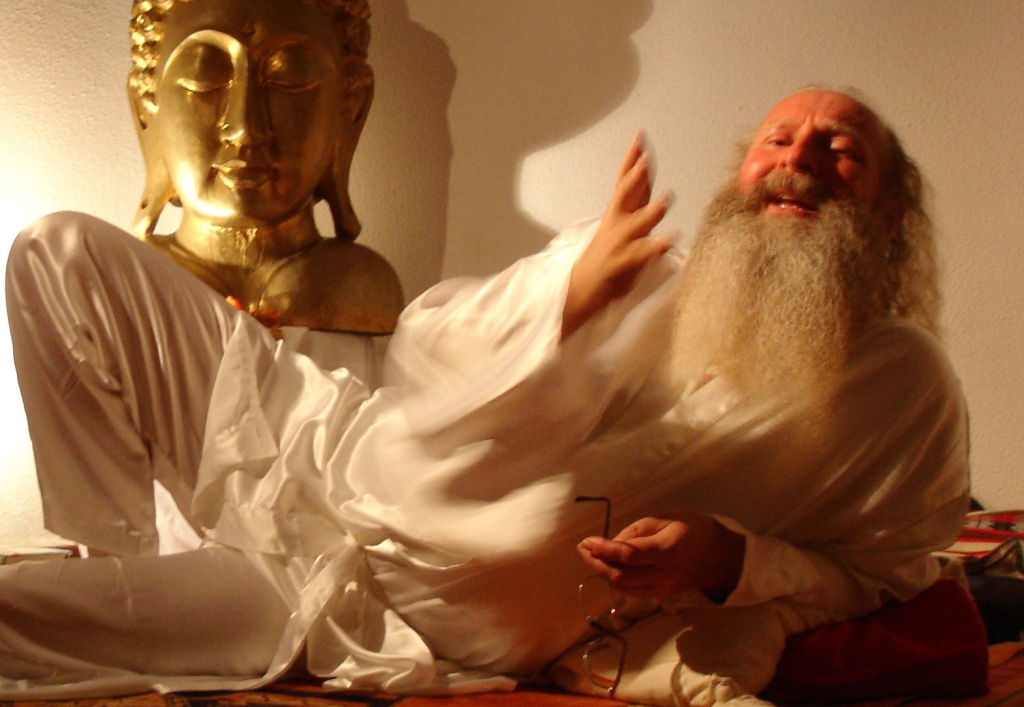 WORLD ENERGY CENTER SACRED TO THE INCAS SACRED TO THE GUARANI
IGUAZU FALLS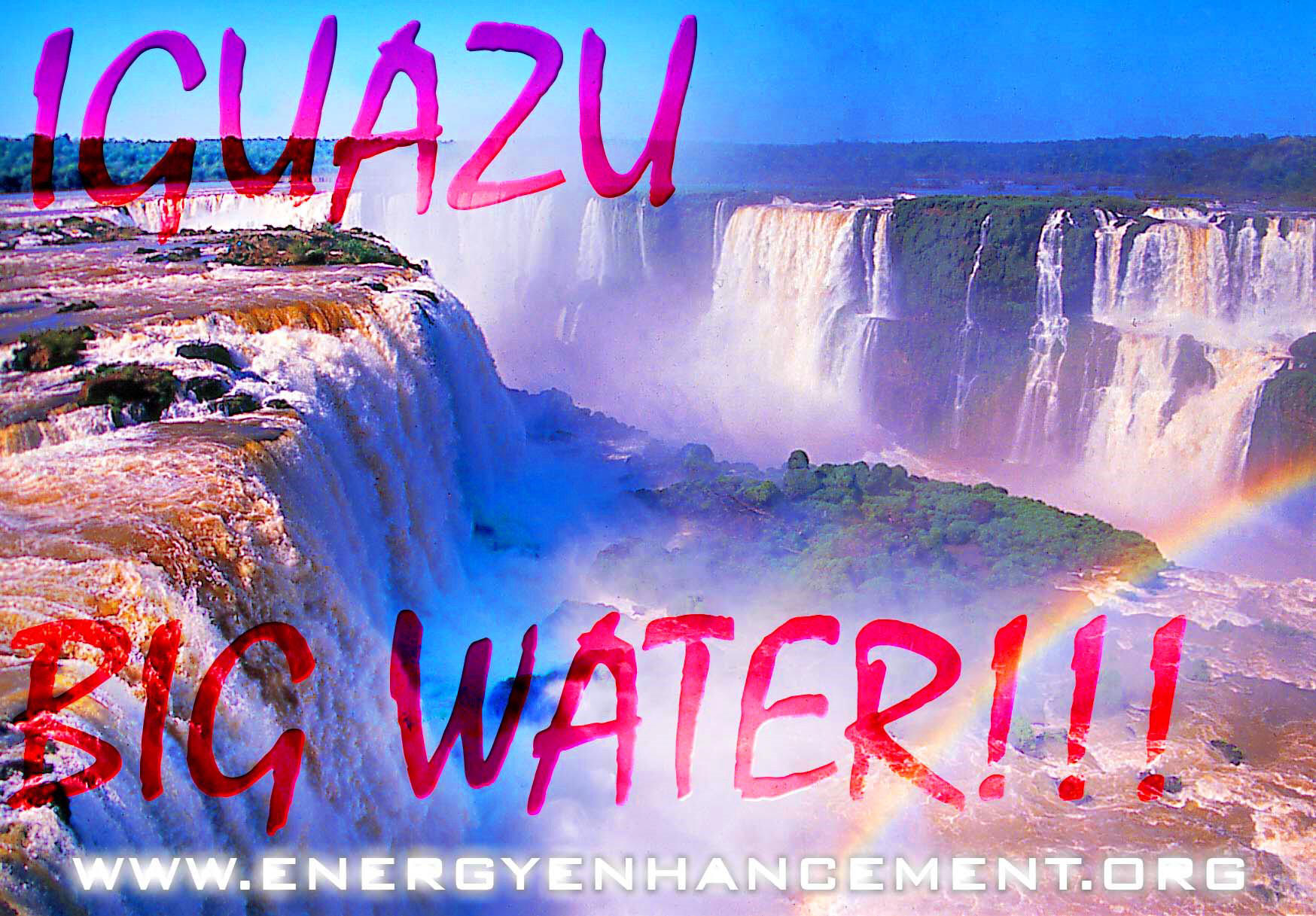 IGUAZU FALLS IS A WORLD ENERGY CENTER SACRED TO THE INCA AND THE GUARANI FOR THOUSANDS OF YEARS
email sol@energyenhancement.org for details
---
Olympia Panza.
Here is a Testimonial from written by Satchi from a report given him by Olympia Panza.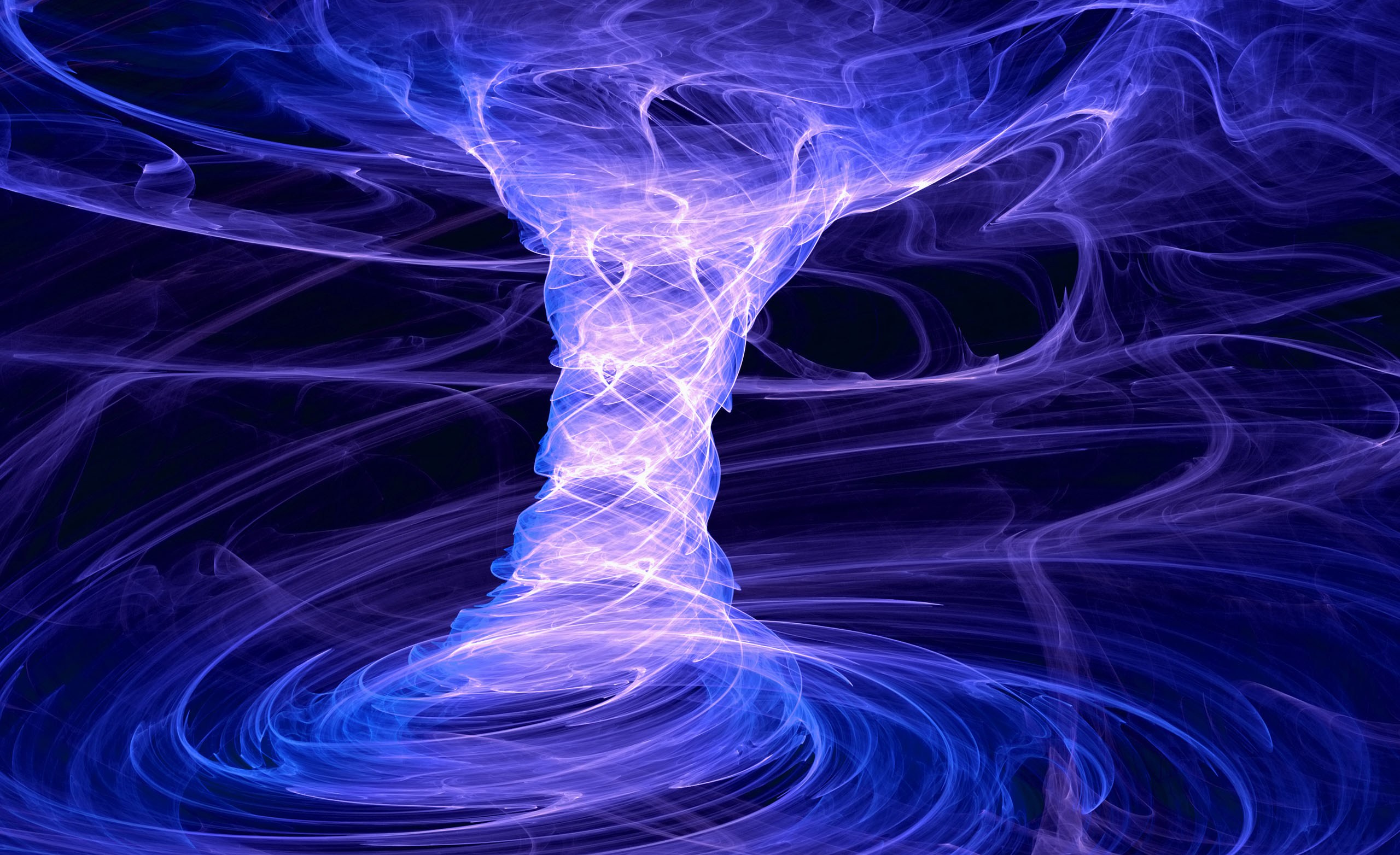 When I came to see Satchi at the airport for the first time I was struck by his energy but it was the second time, when he was talking to another student when meeting us off the train at Figueres that I really started to feel the Buddhafield of Energy Surrounding him

Suddenly I started yawning like the big healer guy in "The Green Mile" and then tears started from my eyes and I felt I was getting rid of a lot of Painful memories from the past.

Satchi taught us meditation and the Circulation of the Energies in order, as he said, "To improve our psychic vision" During these initiations I saw all my Energy Blockages in colour!! I saw my abdomen filled with blackness and thought back to my first periods, filled with pain, my inability to breathe properly and the problems I have with digesting food.

I saw all the brown clouds of pain filling my lumbar region and the problems with the throat chakra making me understand my problems with communication and the Peter Principle, we always do that which we most need to learn, which caused me to become a journalist and an arabian belly dancer teacher.

Satchi saw/felt them too and asked if I would like some healing because he explained that normally he liked to teach the Removal of Blockages Techniques of Energy Enhancement Level 2 and let the students heal themselves, but because I was going before he could teach that, he thought that a little band aid would be helpful because he felt that the abdominal blockages were not made in this lifetime but had come to me from my previous lifetimes.

I lay on my back and Satchi placed his hands over my abdomen and I drifted off to a place of peace. I imagined myself lying on the grass in the sunshine. I saw Satchi as an energy there too, blowing through me like the wind. In this space I was a man, and not a woman as I am in this lifetime, and very focussed and filled with anger. Many images of women relationships passed in front of me some of them pregnant and I saw that I had no respect for the women in my life. I was wounded in the right side of my belly and I was dying.

As Satchi healed my belly I felt the pain of the wound I was dying from and people watching me said that this pain was reflected in my face. Finally the pain was gone and Satchi said that was enough for now. The previous lifetime had been healed and I had been brought face to face with attitudes in a previous lifetime, anger and a lack of respect, being mirrored in this. I saw how my irritation and anger was taking me away from my infinite peace and how these attitudes were reflected back at me in my relationship with my husband.

It was interesting that the relationship chakra, the abdomen, the place I was wounded was reflecting my previous attitudes and the Karma of those previous lifetimes was being given back to me so that I would be taught never have those attitudes again. I want to learn from my mistakes.

Satchi says you only get visions if you need to learn something.

Satchi explained that the intellectual level thought that it could solve everything just like this.. "I should not get angry!!" but that the intellectual level did not have the power to make that promise because its links with the emotions were broken, blocked and faulty.

He explained that the intellectual level similarly says, "The whole world should be filled with peace." Yet for 10,000 years there have been one or two wars every year.

The Techniques of Energy Enhancement allow the mind to have the power to implement its decisions through the Removal of Negative Emotions. The removal of Energy Blockages, which create physical disease in the body and negative emotions in the mind.
THE POWER OF TOTAL CONTROL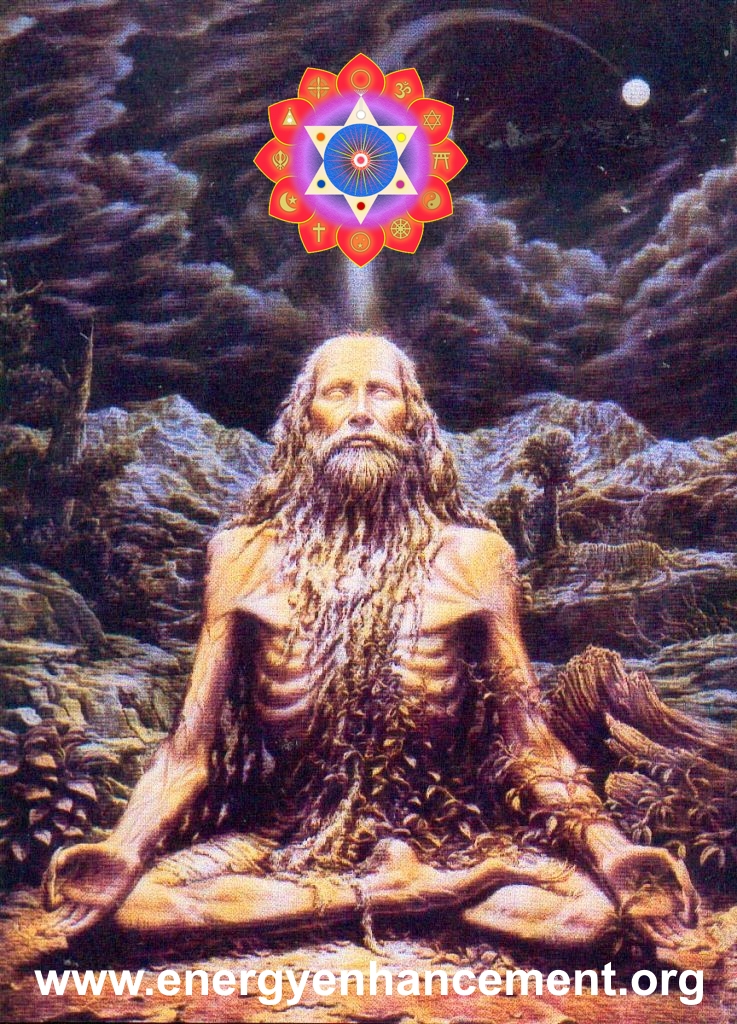 "EASY AND SMOOTH ENERGY ENHANCEMENT PUTS YOU IN CONTACT WITH KUNDALINI ENERGY WHICH SPEEDS UP THE PROCESS OF ENLIGHTENMENT AND INTELLIGENCE"
THE 5 ELEMENTARY CIRCULATIONS OF THE KI OF TAOISM
ARE THE SAME MEDITATIONS AS
TAUGHT IN THIS INITIATION OF ENERGY ENHANCEMENT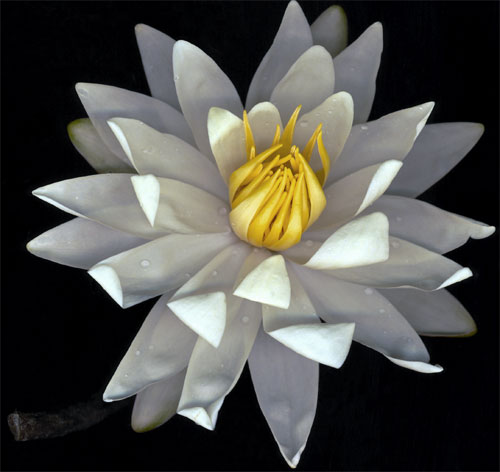 Masters... and the flowers showered, the energy of existence flows.
Satchi explained that if we had the power to heal our own blockages, we also had the power to heal the blockages of others. The power to do this comes from an integration of the body, emotions, mind and spirit created through the Core Energy Techniques of Energy Enhancement within the Energy Enhancement Buddhafield.

Satchi explained that the higher levels of Energy which create the Energy Enhancement Buddhafield and the Energy momentum to heal the students and raise their Energy Levels so that they can do likewise came from His connection with his teachers, Zen Master Hogen from Japan, Swami Satchidananda from Yogaville in the USA but previously a disciple, a Yogiraj, of Swami Sivananda of Rishikesh.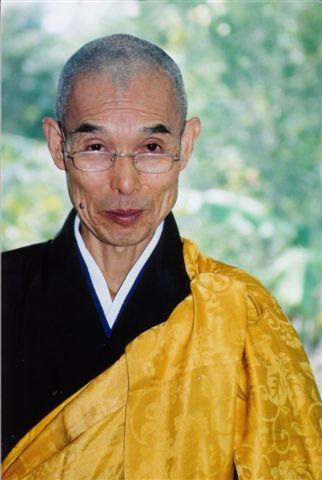 There is a transmission of Energy from Master to Disciple which occurs in silence. The preparation for this is the student's responsibility but the Energy always finds its place. It is the Energy of Initiation, which confirms the student in his enlightenment, but before this Initiation, "you need to be there before you can stay there."

Indeed, many people go searching for Integration and Enlightenment from technique to technique and teacher to teacher whereas a true student can learn anywhere. We need to increase that studentness within ourselves. We need to learn to be a true student. The ability to learn. The ability to ask. The ability to receive.

One lack of respect for the teachings. One negative word, ONE BLOCKAGE, and heaven and earth are set infinitely apart. One negative word can destroy the silence of a moment.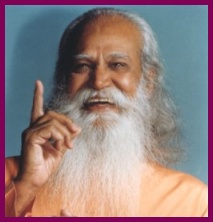 Swami Satchidananda talked of the time when Swami Sivananda died and of the Energy Initiation, which came to him at that time even though he was in Celon and Sivananda was dying in Rishikesh. He felt that some of Sivananda's fire had been given to him at that time.

Each Spiritual Master is a gift from existence, working in his own personal individual way to express his gift, his way, his energy channelled from the universe itself. They are individuals with strong personalities, "Personages!!" unselfishly aiming their lives at the benefit of humanity, the world and the Universe.

Even the intellect gets confused because the intelligent energy of existence, above the intellect, chit shakti, is the guiding force and initiator. Each spiritual master is as different from the others as a rose is different from a lily.

Just smell the perfume. Are they not the flowers of the Universe itself?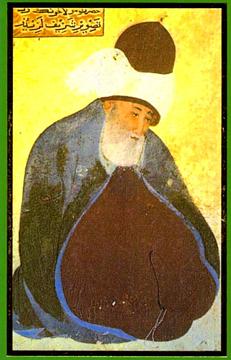 As Jallaluddin Rumi said around 1200AD, "Take what is in my hand!

If you have lost heart in the Path of Love
Flee to me without delay
I am a fortress; invincible - Rumi
Satchi explained that these energy initiations had come to him also.



He had the last and his only interview with Sri Yogendra of Bombay. Sri Yogendra died that same night saying that at the age of 96, it was difficult for him to hold in his energy. And this from a man who in his prime they used to put in darkened rooms where people used to go to see the prana, bioenergy, rushing blue over the surface of his body.

In the interview, Satchi said he could only sit at the masters feet and say nothing.

Yogendra glanced at him and he was drawn to sit. Rooted to the spot. Yogendra talked of the time he was in New York, healing the children of millionaires. It was there in the 1930s where he gained the money to build his ashram in Bombay, "They used to appreciate me there and gave me a black stallion to ride around on in Central park." Satchi heard him say at the end of the interview that the people of England had good hearts, and this from a Master who in his early years had had the reputation of beating up students who took liberties, showed a lack of respect!!

And then afterwards the energy.. Sent to him by Yogendra, which he was given during the interview. WHOOM! WHOOM! Up and Down. Down and Up. From Heaven to Earth and Earth to Heaven. ENERGY!! with great noise for 24 hours!!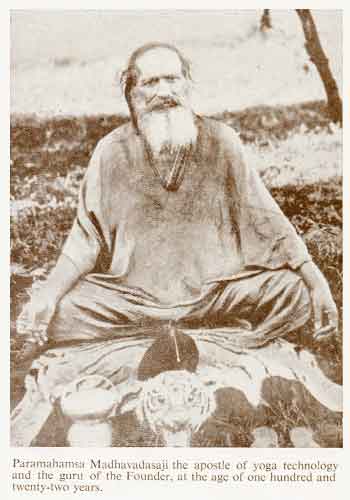 Usually gurus are given the energy of Transmission by their Masters and here is the Master of Shri Yogendra Paramahamsa Madhavadasaji at the age of 122 years.
After that last interview with Shri Yogendra the great Master died the day after. Apparently he was talking to his son, Shri Jayadeva, the present head of the ashram in Bombay, and he said that it was getting difficult for him to hold onto his energy, it was time for him to move on to the other plane, he was going.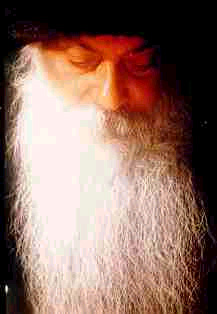 Satchi attended his only and last Satsang with OSHO on January 16th 1990. During the Satsang, Satchi had the experience of seeing Osho's aura. Satchi's mind just stopped, during the satsang when Nivedano hit the drum. As it stopped he saw the physical aura of Osho, Yellow, Black and horrible just one inch away from his skin, I suppose this is what killed him, Satchi said.

But then the spiritual aura came out, white and filled with light up to 10 feet away from Osho and then Whoof!! It spread out over the whole of the Buddha hall and filled it with white light.
Satchi said he just sat there, tears falling down his face for what seemed forever.

Osho died 2 days later.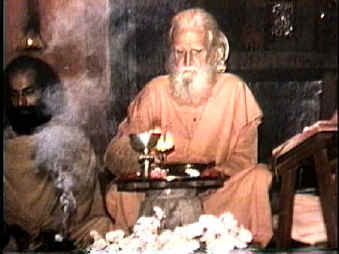 And then at the "Satchidananda" Ashram of the Bendictine Father Bede Griffiths on the banks of the River Cauvery in Tamil Nadu in Southern India. more energy phenomena. Father Augustine was giving mass and as usual Satchidanand, not a Catholic, with a Ho Hum lack of respect was there. As Augustine raised the Chalice to heaven, Satchidanand saw a ray of lightning hit the chalice, bounce of and deflect into his heart center. This had the effect of making him burst into tears. Father Bede, a famous monk who exemplified the urge of the Benedicines to Ecuminise, to explore the Energies of the Hindu Religion, where he took Sannyas, taught from the Upanishads and the Gita, had his first heart attack 2 days later at the age of 96 and died 3 months later.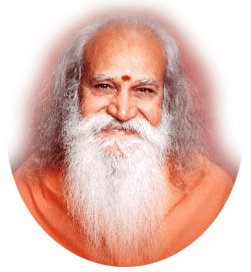 And then 2 days before Satchi's Master, Swami Satchidananda, died at the untimely age of 89, Satchi felt the transmission of Energy from his Master. Filled with white light for 3 days in a row, in the middle of the night for hours, unable to sleep.
Masters get given energy on the death of other Masters. Masters get given and store up energy, the energy of enlightenment, the energy of transmission, the high level atomic energy given by the scepter of Initiation by Sanat Kumara.
They store energy all their lives to do their work and to give to other people all of their lives. Upon their death, that energy needs to pass onto their successors. And that Energy transmission is what helps to create the next generation of Masters.
Swami Satchidananda said the same thing happened to him when his Master, Swami Sivananda Died.
Satchidananda was in Celon at the time and the Dying Sivananda was in the Himalayas, but the energy still passed to him.

Masters take no heed of which religion they are born into. They become channels for the light despite, or rather because of, the general low energy level of the world and its corruption and mixedness. It is their job to raise the energy of their students and of the world in the few short days before they leave this planet. To leave it a better place than when they came.

As I leave after a couple of days in the company of Devi Dhyani and Satchidanand I look forward to my future training with them Learning Energy Enhancement Levels One, The Connection with Energy!! Energy Enhancement Level Two, The removal of Blockages and Energy Enhancement Level Three, the Mastery of Relationships and the Psychic Sexual Energy Connection, this August. OLYMPIA PANZA 2004

mailto:sol@energyenhancement.org

BECOME AN ENERGY ENHANCEMENT STUDENT.

Fortunately, all you really need to do is become an Energy Enhancement student and follow our student program, either on the Online Course or in the Energy Enhancement Buddhafield with Satchidanand and Devi Dhyani.

Once you have enroled you will be taught a complete holistic life management system that takes you through all the various and important stages of healing and enlightenment.
My name is Sophia


I discovered Energy Enhancement through a dance workshop. Devi did some initiation to different dance including Indian dance. She was wonderful and sweet as she always is. We also did some chanting and practised a bit of meditation. Because of the high level of energy emanating from Devi and Satchi it enhanced my own energy and for the first time I felt it flowing pretty strongly between my hands!!…

It was such a great surprise! Even if I have read about it, I never had the chance to feel it for real. Satchi explained to me how the energy works in the body. How your own physical and mental strength depends upon the level of energy that you hold within yourself. He also told me that your ability to build it up or to increase it will increase your intellectual possibility as well as keeping a healthy body much longer….

The problem is that over the years we lose our inner energy due to bad experiences that happen to us in life. Negative thoughts forms are also responsible for its lack. The solution to all these problems is learning Energy Enhancement! So I had to go onto the course!!!

I am now finishing the Energy Enhancement Level 3 of the Energy Enhancement Course. I have learned so much in this course that there is no way that I could sum it up in few lines!

However I can tell you about an experience that I had during my first week. This proved me and may be to you as well, that meditation is very active process using the energy of the earth and those from the universe. I was sitting in the lotus position, applying some of the basic Energy Enhancement techniques, and suddenly I felt my whole body getting warmer and warmer. My hands started to shake a little bit and I was feeling slightly dizzy.

As I was still concentrating on the technique a heat from within started to make my whole body sweat. Although it was a cool September day I was getting so warm that I could feel the drops of sweat coming down the back of my spine, from my head onto the my neck. Once the meditation over I had to get change and have a shower because even my clothes were all damp. I can guarantee to you that I am not a person to get very warm even in the hottest summer day in Spain!

This was a very interesting experience for me and it proved to me another time the effectiveness of Energy Enhancement Meditation.

INITIATION THREE - THE EARTH PATH OF CHINESE ALCHEMICAL TAOISM
We have a very ancient saying,
"The more God, the more Devil.
The more Flesh the more Worms.
The more property, the more anxiety.
The more control of negative energies, the more negative energies that need control."
The Abbods of Amel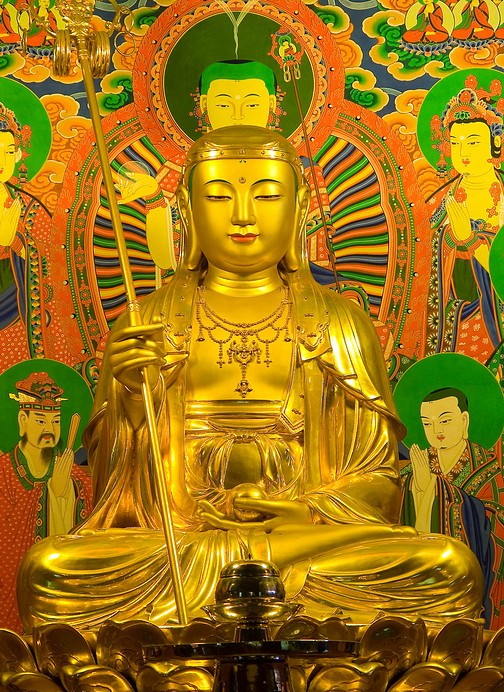 ENERGY ENHANCEMENT
- JUST GROUND IT!!
FREE ENERGY ENHANCEMENT SPIRITUAL BLOGS
GET YOUR FREE ENERGY ENHANCEMENT SPIRITUAL BLOG HERE - USE FOR SPIRITUAL, ECOLOGICAL AND PERSONAL PURPOSES - USE THE MOST ADVANCED WEB TWO WORDPRESS TECHNIQUES WHICH SPREAD YOUR MESSAGE TO HELP THE WORLD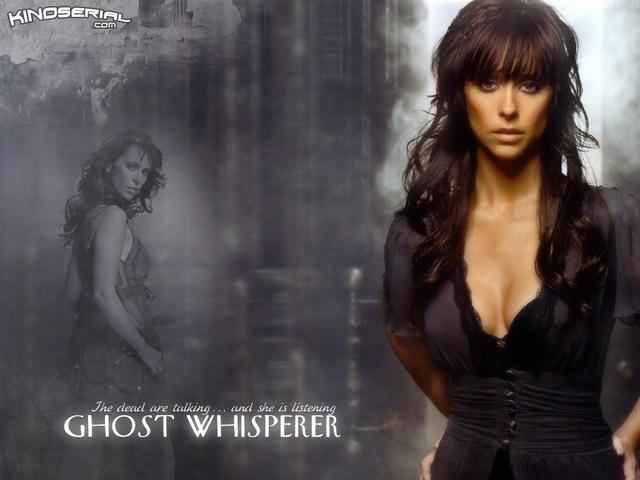 SENDING SPIRITS UP INTO THE LIGHT
MEDITATION ENERGY ENHANCEMENT
APPRENTICE LEVEL 1. Initiation 3.
The Grounding of Negative Energies.
That's why you are suffering. That's why you are poor -- because you have forgotten how to live on this earth! Nobody has taught you how to live on this earth, how to love this earth. They have all taught you that this earth is ugly, that it is a punishment that you have been sent here, that you are not supposed to enjoy. If you enjoy, you will be sent again. You are supposed to be very sad, detached. You have to renounce all the joys of the earth so next time you don't have to be born, and then you will enjoy heavenly pleasures.

Because these people have been talking too much about the "other world", they have destroyed this world. I teach you this earth.

This very earth, the paradise. This very body the Buddha - OSHO
Free up your energies
WITH THE PAINLESS PROCESS OF ENERGY ENHANCEMENT!!
Learn these advanced meditational techniques which show how to
GROUND ALL NEGATIVE ENERGIES,
OR Transmute ALL stress, pain and negative energy which is held psychically inside you.
Energy Enhancement Initiation Three is a Practical Guided Meditation which will put you in touch with your own earth energy connection.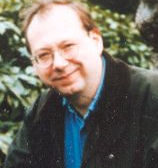 Philip Chester SAYS, "ENERGY ENHANCEMENT MEDITATION IS THE CORE ENERGY TECHNIQUE."

"My feeling and expectation from before coming on the course that energy enhancement is THE Core energy technique, has been met.
Energy Enhancement techniques can be applied to any of the above disciplines and it will improve them all....

"IT ALLOWS YOU TO RAISE YOUR ENERGY LEVELS, AND AS IMPORTANTLY, SHOWS YOU HOW TO KEEP IT AND TO PROTECT IT FROM BEING SIPHONED OFF BY OTHERS."
The Fulcrum point, the evolutionary Initiation we are learning about here is the Earth Connection.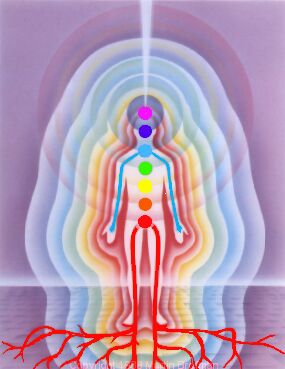 That of when the child was in the Womb up till the age of Four Months at this time the baby is learning to integrate the interior and exterior of its body. Sometimes this integration is faulty due to a painful abusive shock to the psyche. Yoga, dance, massage and other Pre - Energy Enhancement Techniques can help with this Initiation. Even fairly well integrated, everyone needs to improve this Earth connection.
"As within" said Hermes Trismegistus "So Without". The baby, so used to the soul connection and not understanding its new role of learning how to raise the Energy Vibration of the Earth, needs to learn to integrate the Earth connection.
If there is a problem with this Initiation of earth integration in the Base Chakra then it is indicated that from an early age the child and then the adult will feel fear, have problems with its food, money and with its security and with just not wanting to be here, sometimes even hiding from reality.
FEAR IS THE BLOCKAGE OF THE BASE CHAKRA
WITH ENERGY ENHANCEMENT...
JUST GROUND IT!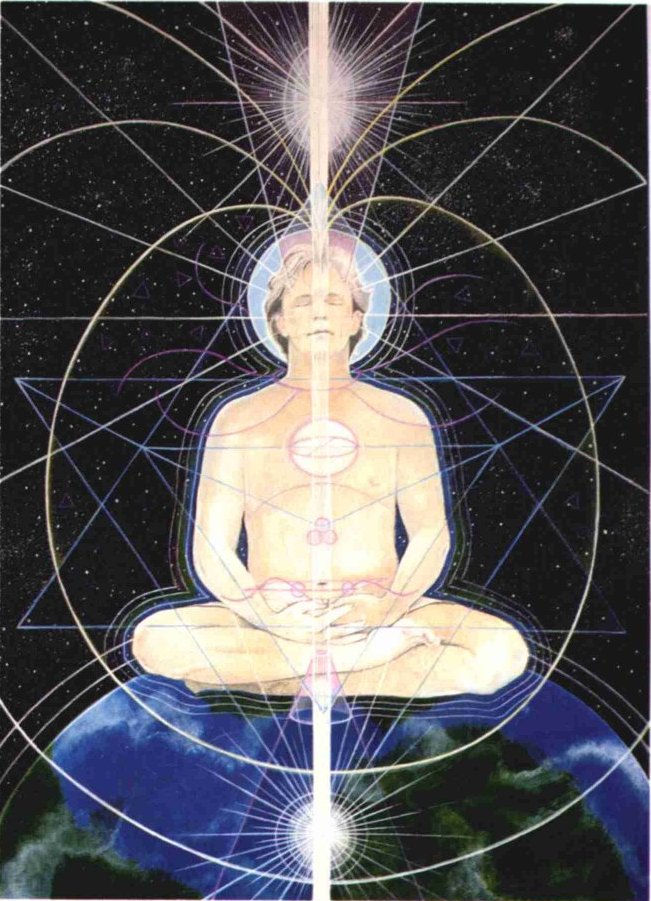 REMOVE ALL BLOCKAGES IN THE BASE CHAKRA
The fear blockages of having nothing. The fear of death, even when this is not likely to happen, can cause you to take the stupid slave-like path in life. As Jesus Christ said -"Look at all the lillies in the field. They toil not, neither do they spin, yet Solomon in all his Glory was not arrayed as such as these...."
REMOVE ALL ENERGY BLOCKAGES
THE PAINLESS Integration of the Earth connection, the removal of blockages in the base chakra, will remove all fear, it will help us to be practical, to help give us the capacity to "DO", to help us make our vision a practical reality.
HAVE A FEAR FREE LIFE!!
We also need to learn how to remove Blockages below the base chakra which have reduced our energy and make it probable we would depend on others, be a slave, do what we are told.
KUNDALINI ENERGY BURNS OUT ALL ENERGY BLOCKAGES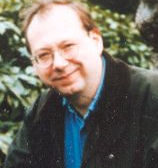 "I FELT HOT IN MY SPINE, SOME OF MY BLOCKAGES WERE BURNED AND REMOVED, AND AGAIN AT THE END OF THE MEDITATION I FELT A HIGHER LEVEL OF ENERGY." - ENERGY ENHANCEMENT STUDENT PHILIP CHESTER.

"Energy Enhancement Initiation Three is to expand the energy orbit to the centre of the earth, and to ground and burn up blockages. Blockages can be grounded and burned, and you do not have to relive traumas or even remember the source of traumas. I felt hot in my spine, some of my blockages were burned and removed, and again at the end of the meditation I felt a higher level of energy."

"ONCE THIS STAGE WAS REACHED I HAD TREMENDOUS ENERGY"

The Earth Connection helps the baby to know that it will return to the Soul whether it is successful with its integration with the Earth or not. Helps it to learn to Master the physical environs of this planet. Sometimes this Initiation will make problems with this Earth connection but this integration needs to start to happen before for progress to be made.
Even with no major evolutionary "Fulcrum Point" problems, every student needs to strengthen this earth connection through these Energy Enhancement techniques because it is your base and foundation upon which can be built the Temple of Solomon.
Symbolising Evolutionary Integration. Symbolising all your levels of the Auric Body which need to be fed and created, so that we can function at our full capacity.
LEARN HOW TO STRENGTHEN YOUR EARTH CONNECTION
Learn to build your house on THIS EARTH, the Rock; The Philosophers Stone or Piedra from which came Peter the Apostle. THE SOURCE OF ALL KUNDALINI ENERGY!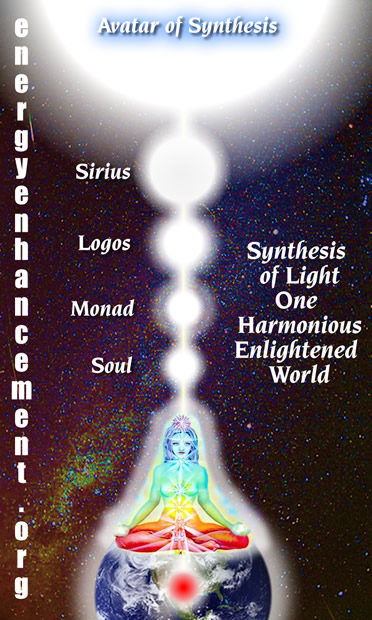 MORE ENERGY!!
We teach in our Energy Enhancement Course Initiation 3 the Contact with inorganic matter, the earth, the Inorganic beings of Don Juan and Carlos Castenada from where we get the energy to build our psychic bodies, GURDJIEFF'S "The Body Kesdjian" and to access the Soul Plane and Higher. The next Levels of the Matrix!!

Satchi and Devi are both inspiring, wonderful examples of how to achieve this integration. No ascetic renunciation here! Only energy; how to get more of it, how to connect.
CASTANEDA AND DON JUAN
The Art of Dreaming
"Those worlds are in different positions of the assemblage point. But positions sorcerers arrive at with a movement of the assemblage point, not a shift. Entering into those worlds is the type of dreaming only sorcerers of today do. The old sorcerers stayed away from it, because it requires a great deal of detachment and no self-importance of the ego whatsoever. A price they couldn't afford to pay.

For the sorcerers who practice dreaming today, dreaming is freedom to perceive worlds beyond the imagination. Freedom is an adventure with no end, in which we risk our lives and much more for a few moments of something beyond words, beyond thoughts or feelings.
What can be the driving force to do all this? To seek freedom is the only driving force I know. Freedom to fly off into that infinity out there. Freedom to dissolve; to lift off; to be like the flame of a candle, which, in spite of being up against the light of a billion stars, remains intact, because it never pretended to be more than what it is: a mere candle" - DON JUAN
DON'T REMAIN EGOTISTICALLY SEPARATE FROM THE UNIVERSE LIKE DON JUAN -
RECOGNISE THAT YOU ARE A PART (APART) - SATCHIDANAND
ENERGY ENHANCEMENT TEACHES YOU THE METHODOLOGY OF CONNECTION WITH THE INFINITE ENERGIES OF THE UNIVERSE IN ORDER TO - "POWER UP!!"
"CONNECT, ONLY CONNECT!!" - GOETHE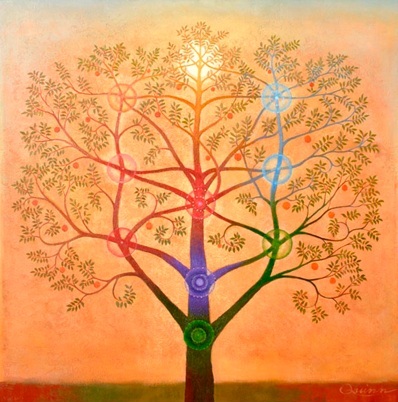 JEAN REPORTS..
"I have experience of many forms of meditation and practices for self improvement including: Transcendental meditation (TM) 12 years, Kriya Yoga 9 years, Sushila Buddhi Dharma (SUBUD) 7 years, and more recently the Sedona Method and the Course in Miracles. The Energy Enhancement programme encapsulates and expands all of these systems, it is complete and no questions are left unanswered."
Jean, NUCLEAR ENGINEER, FROM THE SEPTEMBER 2005 ENERGY ENHANCEMENT COURSE
The PAINLESS Grounding of Negative Energies is an Ancient, further and more advanced technique going on from Energy Circulation. It is the Earth Circulation of the Five Elemental Taoist Circulations- Paths of the Chi.
THE FIRST FORMULA OF ALCHEMY..
VITRIOL
is the First Formula of Alchemy - the hidden meaning of VITRIOL gives the hidden Meditational meaning of the Philosophers Stone - THAT WHICH TRANSMUTES BASE METAL INTO GOLD
VITRIOL is a Latin word which means Acid. The acid which can dissolve all negativity.
The Integration of all the Chakras ends in complete freedom, Kaivalya or Enlightenment. We can use this meditational formula to Ground all Negativity.
THE PAINLESS GROUNDING OF NEGATIVE ENERGIES IS THE SECRET OF THE PHILOSOPHERS STONE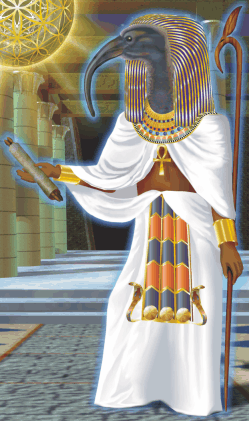 Each letter in the word VITRIOL stands for another Latin word which together give the First Formula, THE FIRST GUIDED MEDITATION of ALCHEMY. - !!NOW TAUGHT TO YOU IN ENERGY ENHANCEMENT!!
VISITA
INTERIORE
TERRAE
RECTIFICANDO
INVENIES
OCCULTEM
LAPIDEM
THE ART CARD OF THE THOTH TAROT WITH THE LATIN TRANSLATION OF VITRIOL IN THE SUN SYMBOL BACKGROUND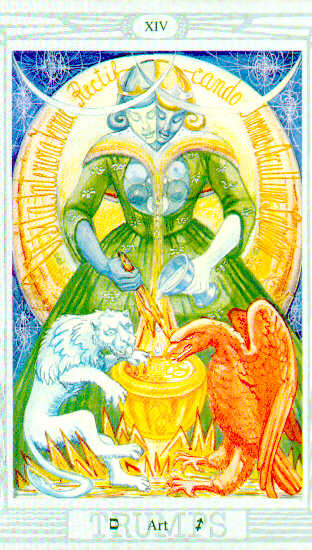 A Guided meditation encoded for centuries in the word VITRIOL - a guided meditation given in the Art Card of the Tarot, THOTH Pack,
See the latin words, an explanation of VITRIOL in a circle behind the figure on the card above.
Showing what is and how to activate "The Philosophers Stone" The "Occultem Lapidem" which is the catalyst which changes Base metal Energy Blockages into pure Spiritual Golden Energy.
Not the metal Gold, the Element Gold or "Fools Gold" as the Alchemists used to call it.
The Enhancement of the pure Golden Spiritual Energy of the Crown Chakra and the transmutation of the Negative Energy slowing down the Base Chakra, or how to change or transmute
the BLOCKAGES OF THE BASE CHAKRA, the Base metal (lead) into PURE SPIRITUAL GOLDEN ENERGY, THE ALCHEMICAL SECRET OF THE GOLDEN FLOWER.
Learn how to Ground Negative Energies. Learn how to transform the stress, the Negative Energy, of daily life, which arises in you or that which you pick up from other people. The stress which arises from the painful memories of the past.
Learn how to use Energy Enhancement get rid of all Painful Traumatic Memories and the Energy Blockages which hold them in the Body, the Emotional Armour of Reich, which causes toxins to be deposited in the area of the Stiffness, eventually failing in the body and making operations necessary.
Learn how to use Energy Enhancement to ground the pain of broken relationships.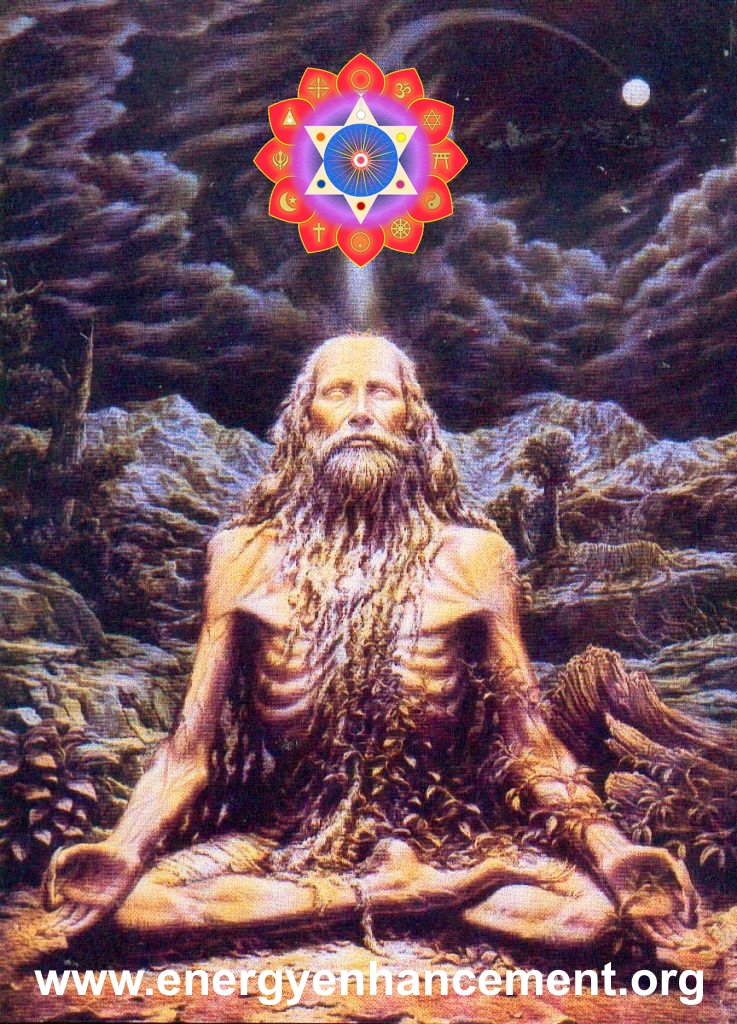 Learn how to use Energy Enhancement to ground the pain of bereavement, the pain of divorce, the pain of abuse. The pain which causes fear, sadness, anger and grief.
Learn how to Ground Negative Energies to gain this energy to heal yourself and others.
LEARN HOW TO CONNECT WITH THE EARTH MOTHER, THE SOURCE OF ALL KUNDALINI SHAKTI, OF ALL KUNDALINI ENERGY, WHOSE JOB IS TO REMOVE ALL ENERGY BLOCKAGES!!
"CONNECT, ONLY CONNECT" - GOETHE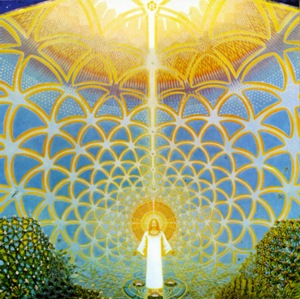 JESUS CONNECT
With Energy Enhancement it is not necessary to go anywhere near painful memory, negative emotions and catharsis which are the foundations of other courses.
If you are not experiencing spiritual energy in your Yoga or Meditation practise then What is UP!!
ENERGY ENHANCEMENT AND KUNDALINI TANTRA
"EASY AND SMOOTH ENERGY ENHANCEMENT PUTS YOU IN CONTACT WITH KUNDALINI ENERGY WHICH SPEEDS UP THE PROCESS OF ENLIGHTENMENT AND INTELLIGENCE"
ENERGY ENHANCEMENT GIVES REAL SPIRITUAL EXPERIENCE ABOVE AND BEYOND ALL OTHER COURSES
The Cleaning of the Base Chakra is, on the Physical Level, The Removal of Toxins - The start of the Creation of IMMORTALITY!
COME AND GET EXPERIENCED!
CLICK BELOW FOR DETAILS
EMAIL sol@energyenhancement.org
FOR PRICES

... I recommend you try this Energy Enhancement for yourself.
They gave some inner WEALTH to me and Yoga and better relationships to Candy.
Candy even wants to accompany my daily meditation sessions now!!
I suggest you try the Video course or the Online Course first before you invite them to YOUR home or go to visit them wherever in the World they are. I guess ARGENTINA or India this year. You will not be disappointed.
ENERGY ENHANCEMENT DVD COURSE
YOU CAN BUY THIS DVD COURSE NOW BY CREDIT DEBIT CARD OR PAYPAL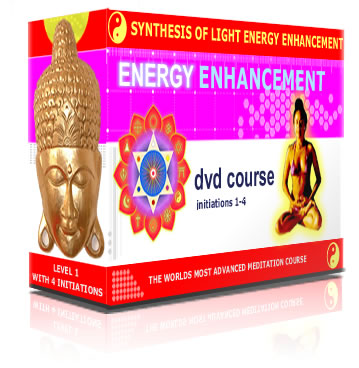 NOW.. IN VIDEO... ON DVD
email
NOW!! for details
COME TO IGUAZU - COURSES FEBRUARY AND APRIL WHERE IT IS HIGH SUMMER!!!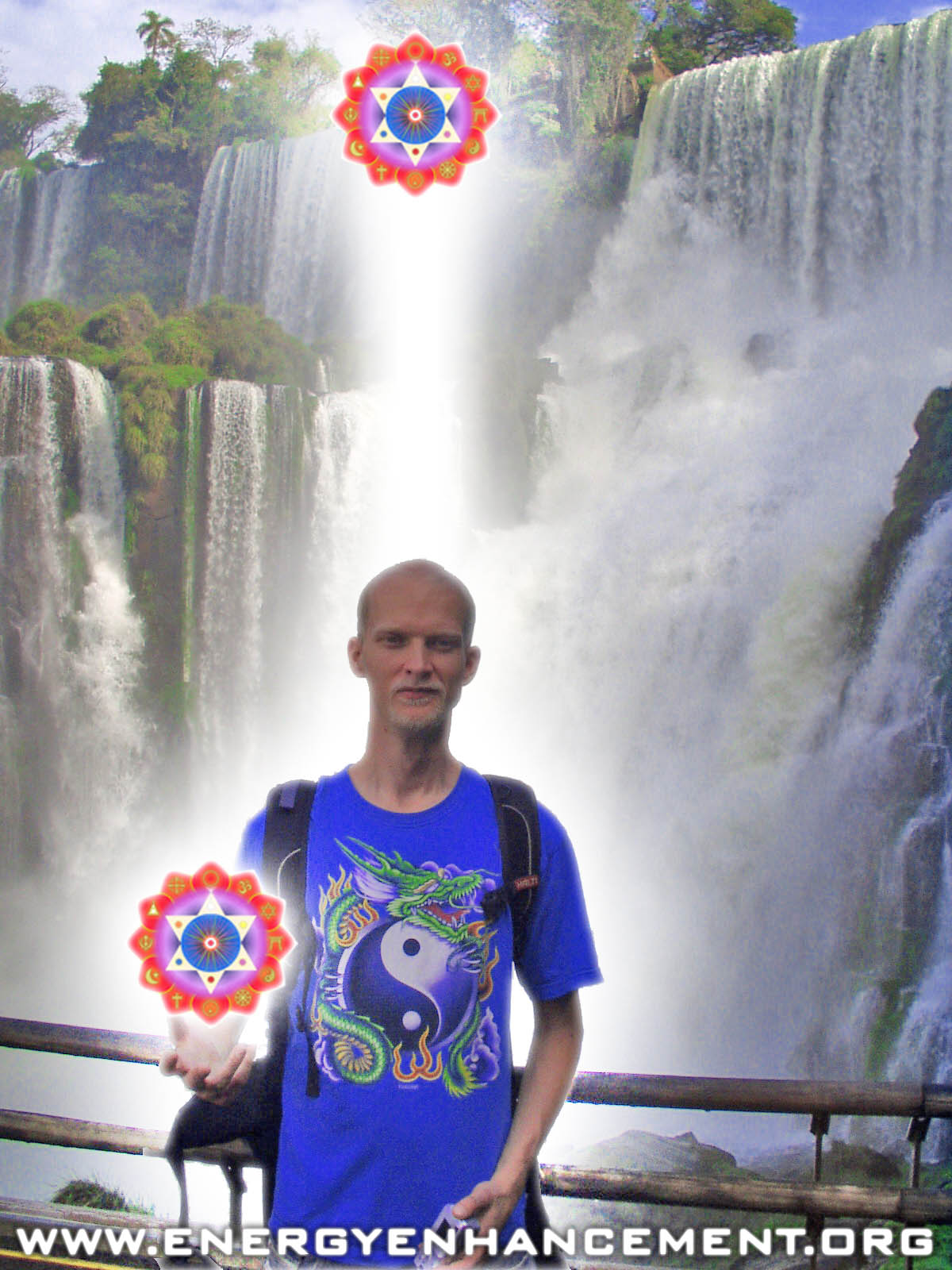 email
NOW!! for details

When I came to see Satchi at the airport for the first time I was struck by his energy but it was the second time, when he was talking to another student when meeting us off the train at Figueres that I really started to feel the Buddhafield of Energy Surrounding him. Suddenly I started yawning like the big healer guy in "The Green Mile" and then tears started from my eyes and I felt I was getting rid of a lot of Painful memories from the past. Olympia Panza 2004
Brenda Wilkinson, Co Durham.
You have both made me think about life in a very different way and I thank you both with all my love.

MEDITATION, SHAKTIPAT, ENERGY CIRCULATION, THE KUNDALINI KRIYAS, THE FIVE ELEMENTAL PATHS OF THE CHI OF CHINESE ALCHEMICAL TAOISM, THE GROUNDING OF NEGATIVE ENERGIES, ACCESS TO KUNDALINI ENERGY, CHECK OUT FOOD, REMOVE ENERGY BLOCKAGES, STRONG PSYCHIC PROTECTION, LEARN THE MERKABA, PYRAMID PROTECTION, POWER TOWER PROTECTION, CREATE THE ANTAHKARANA, SOUL FUSION, MONADIC INFUSION, LOGOS INFUSION!!!
THE GROUNDING OF NEGATIVE ENERGIES AND THE SECOND FORMULA OF ALCHEMY
"Solve Et Coagule" said the Alchemists, or "Dissolve to Integrate". THE SECOND FORMULA OF ALCHEMY IS SEC A LATIN WORD MEANING "TO DRY" - Dry out the WATER OF THE Emotions - get rid of your fear, pain, anger, jealousy and negativity etc. THROUGH VITRIOL.
"DRAIN THE LAST DREGS OF YOUR VITRIOL"
GET RID OF ALL YOUR ANGER AND PAIN WITH ENERGY ENHANCEMENT
This is "The Secret of the Golden Flower" a book translated from Ancient Chinese Alchemical Taoist sources by Jung.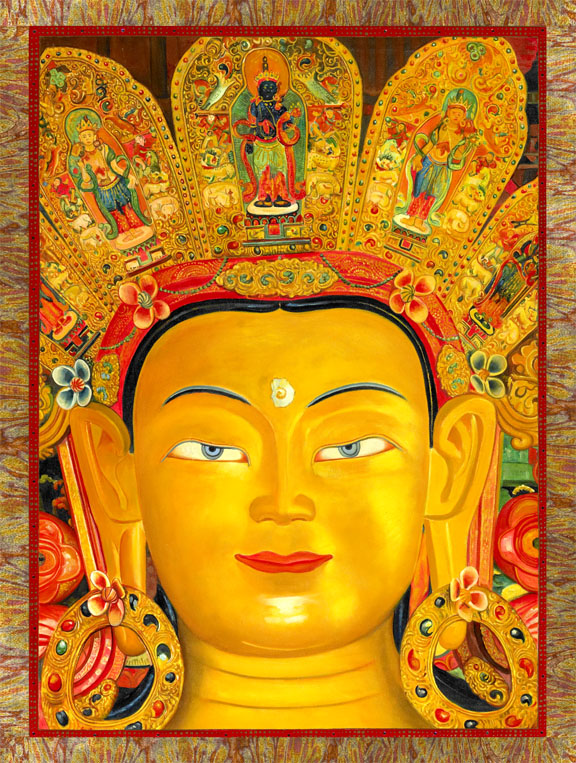 The Launch pad of Enlightenment and the Creation of Genius!

"Energy Enhancement does not promote a spirituality that grows only in the mountains, apart from the cities and the hustle and bustle of everyday life. It shows you how to integrate the peace of retreat with the activity of life - work, relationships, enjoyment, and spirituality - there should be no separation!" Energy Enhancement Student, Paul Inman
The Synthesis of Light Symbol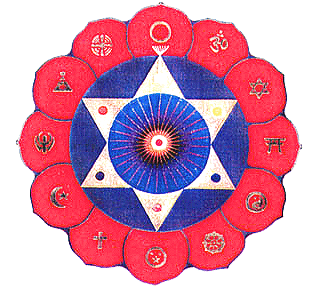 ENERGY ENHANCEMENT ON THE COSTA BRAVA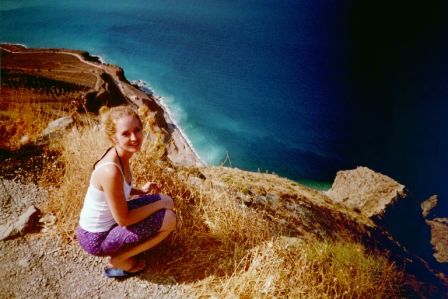 ENERGY ENHANCEMENT WITH VANESSA, ON THE COSTA BRAVA, SPAIN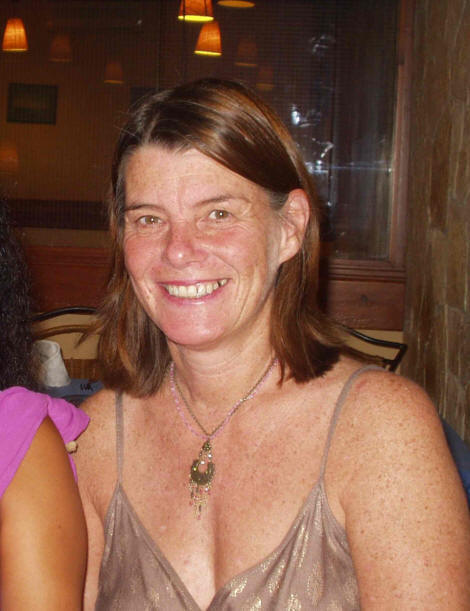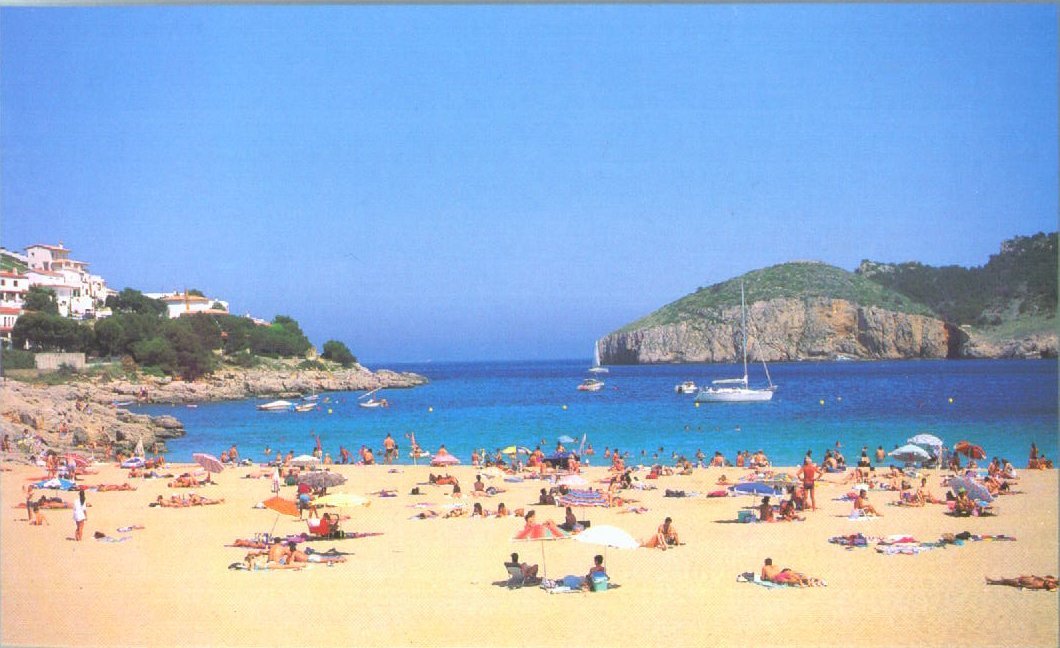 L'Escala. Satchidanand, Well, after traveling from India to SPAIN we have resumed our Energy Enhancement Courses with our new clients in the beautiful SOL Villa on the Costa Brava in SPAIN. Here is an Interesting testimonial from over the first four days of the Energy Enhancement Level One Course.......

The Experiences at the Energy Enhancement Course with Satchidanand and Devi Dhyani

During past meditation sessions for over two years, I have twirled like a top when my bottom came into contact with the floor.

Satchi explained this was the Kundalini rising and I needed to find the centre of it. By swaying backwards and forwards, then side to side, I could touch upon its centre but it is a very fine place to contact and I kept going off course.

The same movement was to be done with my head, keeping the chin down. Then I needed to keep rechecking throughout the meditation to find it again.



After two years the swaying finally stopped in ONE session with Energy Enhancement! I later found out that Satchi had been working on this blockage at the same time using Energy Enhancement Level 2 Techniques.

On the next session we dealt with the circulation of energy, imagining a gold, white or silver light filling the body. The aim was to intensify it and get it to burn from inside. It had to permeate the whole body, chest, belly, arms, and legs. Then we were to take the light out from our heart centre in a thin line through the chakras.

It could flow either way and we were to test each out, the air or the water path. As we did so we were to look out for places where we did not see the light or feel it, where the light jumped, or there was pain or where we got distracted.

At these various places, there would be a blockage. When a blockage was identified we were to push thread through them and continue the sequence. The breath, crown and heart chakras were to be used as pushing tools.

There would be an increase in the power of the new techniques to remove blockages used in Energy Enhancement Levels Two and Three.

The main thing I noticed was that there were small black circles at various places en route. I could not say exactly where they were but just knew their vague vicinity. These Black Circles are our clients view of Energy Blockages she spotted during the meditation. Satchidanand

I repeated in the evening, focusing on my belly blockage but got distracted by a cough and had to leave the room. Satchi explained the belly and throat chakras were connected, hence my cough.

Distraction has to be caught.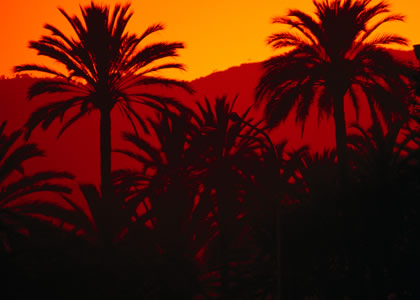 In bed that night on another try, I was enjoying the white light so much I did not feel like following the sequence and wanted to remain in the white light.
I fell sleep but was awoken by a loud popping sound and an image of a black disc appearing in front of me.
ENERGY ENHANCEMENT IS EXTRAORDINARY - ALL OF THE STUDENTS GET INCREDIBLE HEALING EXPERIENCES!!!


Next morning we took the sequence a stage further with the transmutation of cosmic energy and taking the energy to its fire core. The meaning of vitriol was explained and its relevance to alchemy as being the first formula or guided meditation of alchemy. Vitriol also means anger and we were to use this technique "To drain the last dregs of our Vitriol".

We were taught that blockages were seen as black like coal, food for the fire which would increase its heat. That Kundalini heat would then flow up the spine. I could not feel the heat coming up my spine just a gentle warmth.

As I was trying this process I became angry, I knew I did not want my blockages anymore, that was why I had come on the Energy Enhancement course, I was fed up with them, they had served no purpose for me so far in my life, they had done me no good I wanted rid of them. I threw them in the fire with venom.

As I started to throw, I wanted to throw more on. I became very angry. I felt I had so much to be angry about; I could go on forever.

After this session I felt quite good.

My Energy Enhancement REIKI Initiations with Devi Dhyani, Devi uses Energy Enhancement Techniques in the Reiki Initiations, so....

On receiving my first Reiki initiation I felt very peaceful. Blue and white energies kept expanding. As the session went on I started to cry, tears rolling down my cheeks and there was some kundalini jolting of my body but I was not unduly worried.

At the second session I felt I was being pulled up by one single hair on my head, up and up it pulled me. Later it felt as though a whole lot of stuff was coming out of my head into the universe. First my little fingers felt numb then the other fingers followed suit. My feet also felt numb and slightly raised off the floor. My bottom also felt as though it was coming off the chair. Upwards and upwards was the movement. I felt emotionally tearful and tears welled slight. I felt very powerful, that I could move mountains with this strength.

On the third session I felt Devi's hands heat and a feeling of pushing me downwards. Initially again there was an image of white hands in the pray position and an opening up of my heart chakra, they felt more empowered this time. I felt snake like movements up and down my spine and I still felt numbness in my fingers tips but power going into them. I asked for help and the session ended with like wings flying slowly upwards, it was very beautiful and brought tears to my eyes, I wanted to fly too.

On the fourth session I felt similar sensations as before but this time the snake went outside my body, moving slowly upwards towards a star of light.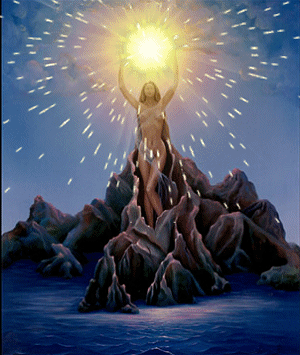 My heart felt as though it was opening more and I felt a throbbing in my hands. A tornado started in my body, swirling very fast from the bottom of my spine upwards, eventually it slowed down to a snails pace, the energies had become gentler. ;
From the white light I asked for help with my belly blockage. The light told me to use the white thread to weave in and out of this blockage and I successfully sent it down into the fire.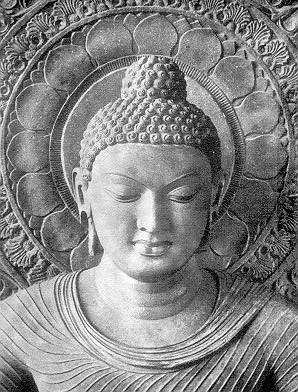 REPORT ABOUT STUDENT LISABETA
INCREASE YOUR INTELLIGENCE
Energy Enhancement Advanced Techniques allow PAINLESS progress above and beyond any other course.



On the last day of her course, after 4 weeks of Energy Enhancement blockage removal, Lisabeta was getting ready for her Yoga Teacher Training tryout. She was going to give another lesson in Yoga to us.

Well as she was preparing she decided to do a little meditation and when she sat, she just felt all this energy which made her want to sit even more.

She felt herself ascending higher and higher like her head was going up into the center of the universe and she was breaking through one of her old barriers, like her head was pushing through the top of an egg.


As she broke through this barrier, she felt fingers brushing through her hair with a sweet indescribable energy for what seemed like a long time. Well, we were trying to get her to come to the yoga class. Talking to her and telling her to come out of it. But she could not hear us, she did not want to. She was in bliss. Gentle fingers brushing slowly through her hair.
She stayed in this state for two hours without moving!
She looks just glowing with energy, relaxed and wonderful. A big smile all over her face!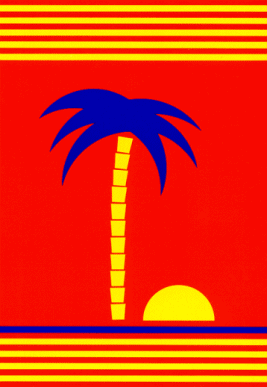 ENERGY ENHANCEMENT COURSE SPAIN, SUMMER L'ESCALA!!!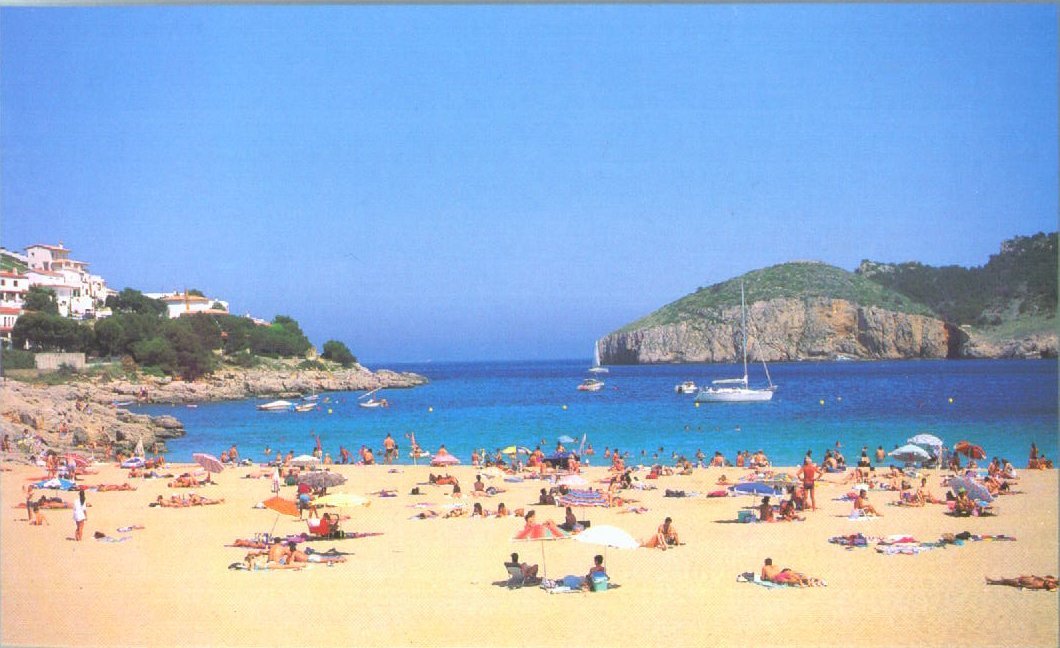 EMAIL sol@energyenhancement.org
THE MOST ADVANCED AND PRODUCTIVE MEDITATION COURSE IN THE WORLD AS SAID IN THE TESTIMONIALS OF OUR PAST STUDENTS!!!
TEACHING IN EASY STEPS...
WEEK ONE LEVEL ONE - THE GAINING OF ENERGY
MEDITATION, SHAKTIPAT, ENERGY CIRCULATION, THE KUNDALINI KRIYAS, THE FIVE ELEMENTAL PATHS OF THE CHI OF CHINESE ALCHEMICAL TAOISM, THE GROUNDING OF NEGATIVE ENERGIES, ACCESS TO KUNDALINI ENERGY, CHECK OUT FOOD, REMOVE ENERGY BLOCKAGES, STRONG PSYCHIC PROTECTION, LEARN THE MERKABA, PYRAMID PROTECTION, POWER TOWER PROTECTION, THE BUDDHAFIELD, CREATE THE ANTAHKARANA, SOUL FUSION, MONADIC INFUSION, LOGOS INFUSION, SIRIAN INFUSION, THE AVATAR OF SYNTHESIS!!!
EMAIL sol@energyenhancement.org
L'Escala and environs is something of an education if your experience of SPAIN to date has been high rises and package tourists….forget all that …instead think….roman ruins…beautiful villages…..terrific beaches ….bucolic countryside…...fabbo sunsets …. and more than a few good bottles of grape juice……..in short, something of a revelation……..not a stuffed donkey in sight …honest!

The Ancient Roman Columns at the Ruins of Empuries as the Sun Goes down.
Empuries, just outside of L'Escala, is the Oldest Greek and Roman site in SPAIN, an Ancient Trading Center which was first Founded 3000 years ago.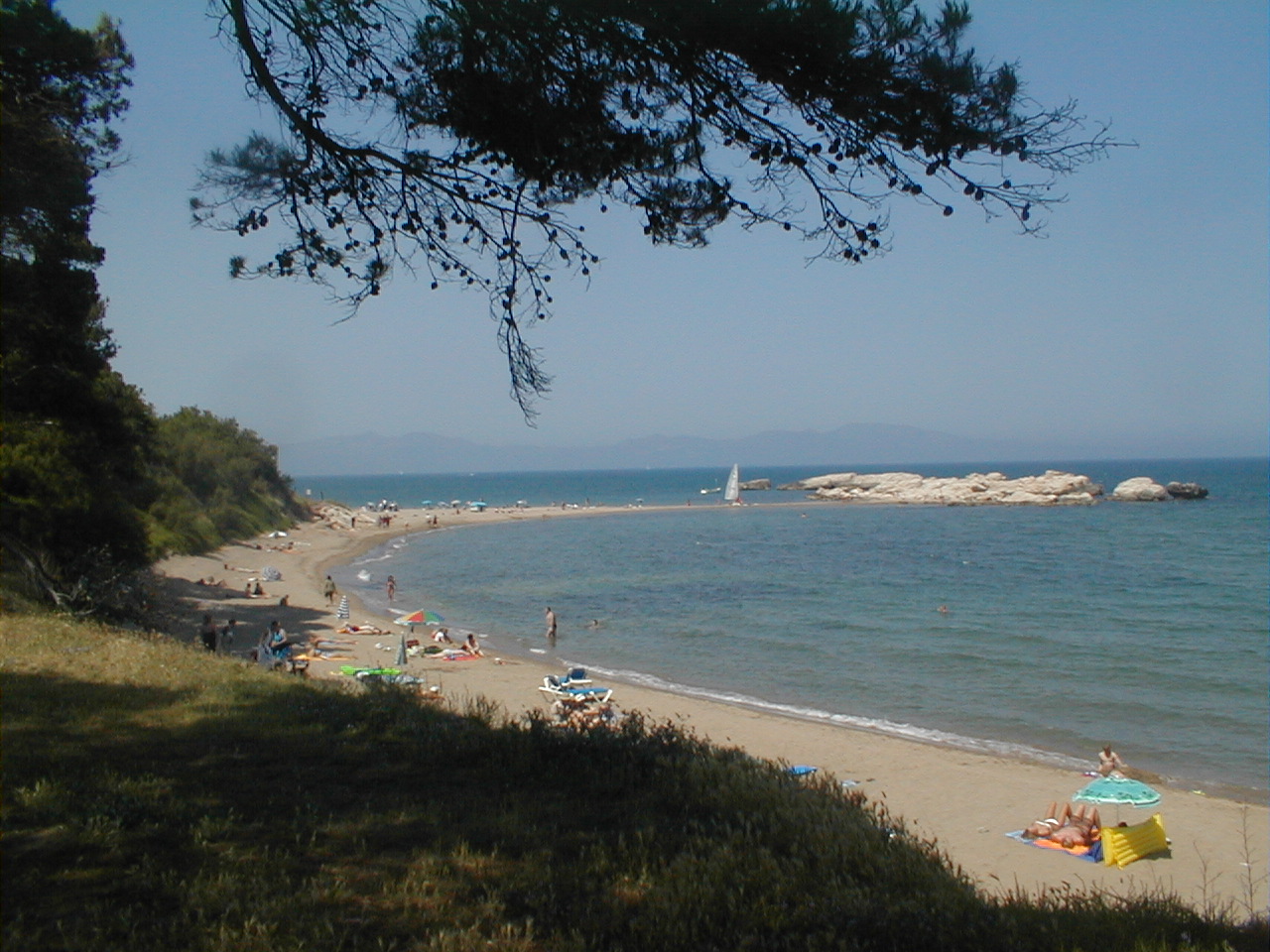 Biggest surprise of the week goes to Energy Enhancement….
Kind of difficult to summarise but I find it to be a pretty effective method of self-analysis combined with a strategy for dealing with whatever 'shows up' as a result of all the digging…………from a personal viewpoint it allowed me to work on two areas which although I was aware of, I didn't really have much of a clue as to how to deal with ………….one of the blockages in particular was kinda heavy (see gay men and their mothers volume 1 chapter 23) but being with Satchi and Devi made it do-able………..not going to say too much about your would-be hosts 'cos I don't want to make them blush ……….think I'll leave it at….. 'Inspired and Inspiring'

Picture of the Sunset taken outside of L'Escala Cafe 1869 as the sun sets over Empuries and the Pyrenees, by Alan Dolan!!
Will I come back for Level 2???????
I believe the phrase is …."You bet your butt!!"
Alan Dolan
Communications Person, Well known aerospace company, Riyadh, The Magic Kingdom of Saudi Arabia.
PS. Did I mention the banana and ginger shakes ????
EXPERIENCE MORE!!!
INCREASE YOUR INTELLIGENCE
EMAIL sol@energyenhancement.org for PRICES AND BOOKINGS

SATCHI PROVED THIS TO ME IN THE FIRST FIVE MINUTES OF OUR FIRST MEDITATION, BY PUTTING MY BACK AND TOP OF THE HEAD IN THE RIGHT POSTURE. I IMMEDIATELY FELT A FLOW OF ENERGY GOING UP MY SPINE.
Once this stage was reached I had tremendous energy!
more?....
http://www.energyenhancement.org/page17.htm
Meditation is a prerequisite to the further advanced states of Energy Enhancement and just this Energy Enhancement Meditation is enough to gradually lead you towards your Ultimate Clarity, your Ultimate peace.
THE PAINLESS REMOVAL OF STRESS, TRAUMA AND NEGATIVE EMOTION
CONNECT, ONLY CONNECT - GOETHE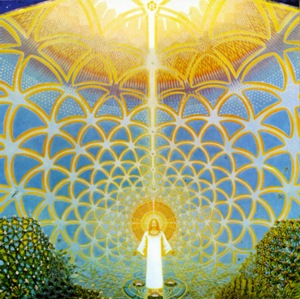 With Energy Enhancement it is not necessary to go anywhere near painful memory, negative emotions and catharsis which are the foundations of other courses.
"EASY AND SMOOTH ENERGY ENHANCEMENT PUTS YOU IN CONTACT WITH KUNDALINI ENERGY WHICH SPEEDS UP THE PROCESS OF ENLIGHTENMENT AND INTELLIGENCE"
COME AND GET EXPERIENCED!
CLICK BELOW FOR DETAILS
EMAIL sol@energyenhancement.org
FOR PRICES
THE ENERGY ENHANCEMENT APPRENTICE LEVEL TWO COURSE
THE REMOVAL OF ENERGY BLOCKAGES.
THE REMOVAL OF THOUGHTFORMS, IMPLANTS, ENTITIES, AURIC EGG BLOCKAGES, DISAPPOINTMENT, BEREAVEMENT, NEGATIVE EMOTIONS - ANGER, FEAR, WANTING SYMPATHY, MANIC, SADNESS, DEPRESSION, CHRONIC DEPRESSION, ENVY, JEALOUSY, THE DESIRE TO DO HARM, EMOTIONAL IQ, CLEAR CANCER FROM THE DNA, CHAKRAS, PARTS OF THE BODY, THE TIMELINE, THE KARMA CLEANING PROCESS, THE WOMB, CLEAN THE KARMA FROM ALL THE YEARS OF YOUR LIFE, CREATE GOOD LUCK, AND GOOD HEALTH.
Energy Enhancement Advanced Techniques allow PAINLESS progress above and beyond any other course.
Energy Enhancement Advanced Techniques only use ENERGY which underlies all other human functions.
With Energy Enhancement it is not necessary to go anywhere near painful memory, negative emotions and catharsis which are the foundations of other courses.
There are Four APPRENTICE LEVELs of Energy Enhancement Teaching, each APPRENTICE LEVEL is a Meditation Course having Seven Meditational Initiations which can be taken in a Week-Long Course.
Each APPRENTICE LEVEL is entirely independent of the others and complete in itself. You do not have to take every APPRENTICE LEVEL, but the APPRENTICE LEVELs must be taken in the order of One, Two, Three and Four.
Brenda Wilkinson, Co Durham.
You have both made me think about life in a very different way and I thank you both with all my love.

MEDITATION, SHAKTIPAT, ENERGY CIRCULATION, THE KUNDALINI KRIYAS, THE FIVE ELEMENTAL PATHS OF THE CHI OF CHINESE ALCHEMICAL TAOISM, THE GROUNDING OF NEGATIVE ENERGIES, ACCESS TO KUNDALINI ENERGY, CHECK OUT FOOD, REMOVE ENERGY BLOCKAGES, STRONG PSYCHIC PROTECTION, LEARN THE MERKABA, PYRAMID PROTECTION, POWER TOWER PROTECTION, CREATE THE ANTAHKARANA, SOUL FUSION, MONADIC INFUSION, LOGOS INFUSION!!!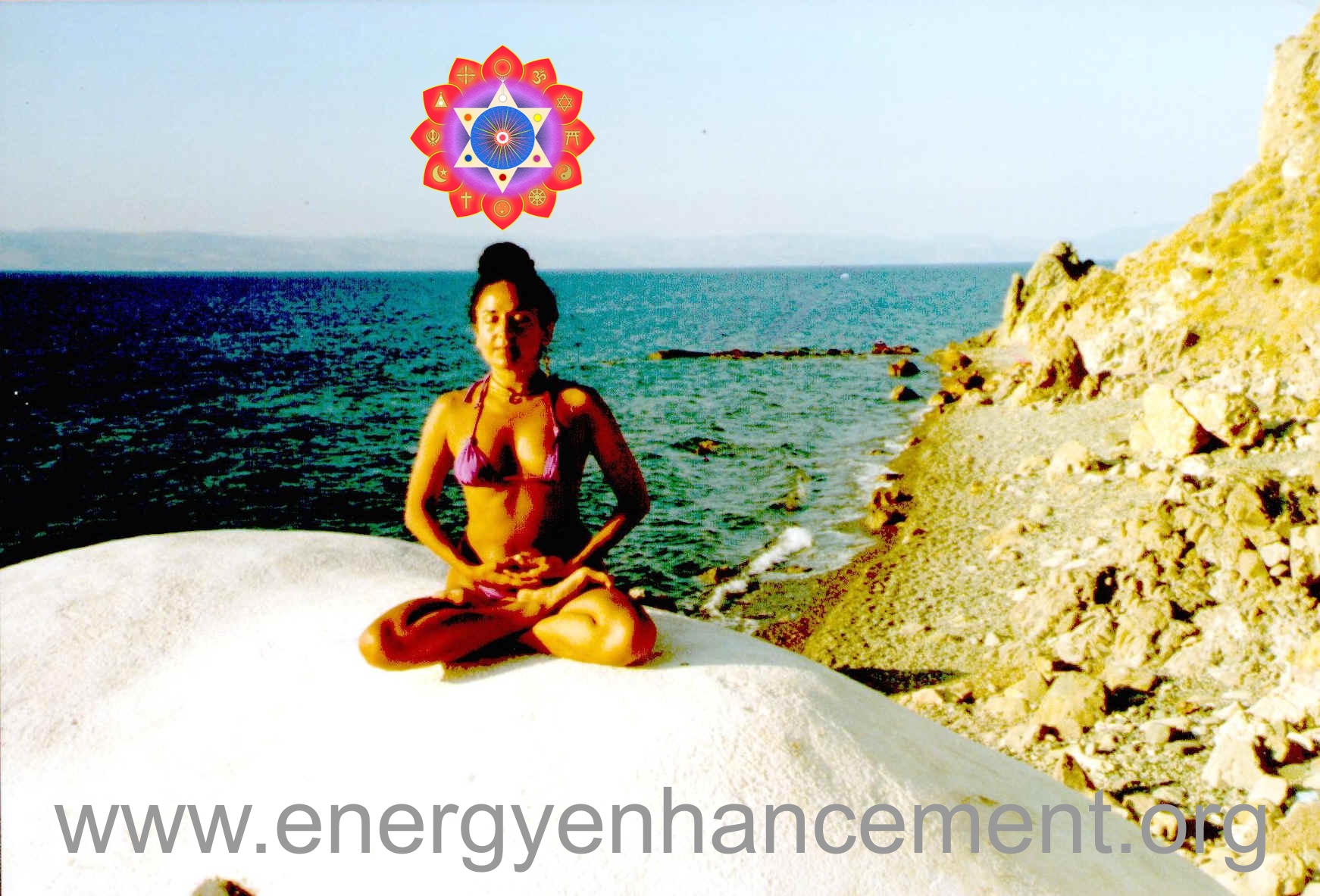 Devi is pure magic.
She said I just know where the point is. I can just see it, and when she treated it our client felt a terrible pain where Devi was touching her on the feet.
The Pains at the back of the heart now were completely gone!
Devi used the light puncture and the Techniques of Energy Enhancement to ground all the negative energy in the point on the feet. It took her five minutes and after that treatment there was no more pain in the point of the feet and the pains on either side of the abdomen had also disappeared. Where did it go to?
Pain is due to an energy blockage.
Devi searching for the reason of the pain in the back of the Heart found the Wood Meridian was not working, so she used the Metal Meridian to remove it.
She treated the pain in the back with the light crystal color puncture the point was just right because the pain was sharp even when was not any force in the application of the crystal light puncture and after the wood meridian started to work she started to treat the Bladder Meridian with the Earth Meridian to made disappear the pain in the back and so it did.
The Pains at the back of the heart now were completely gone!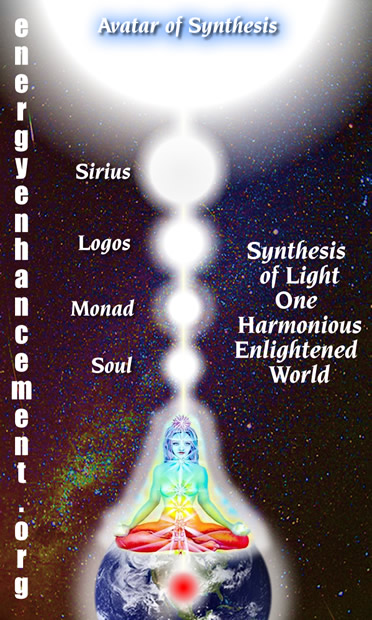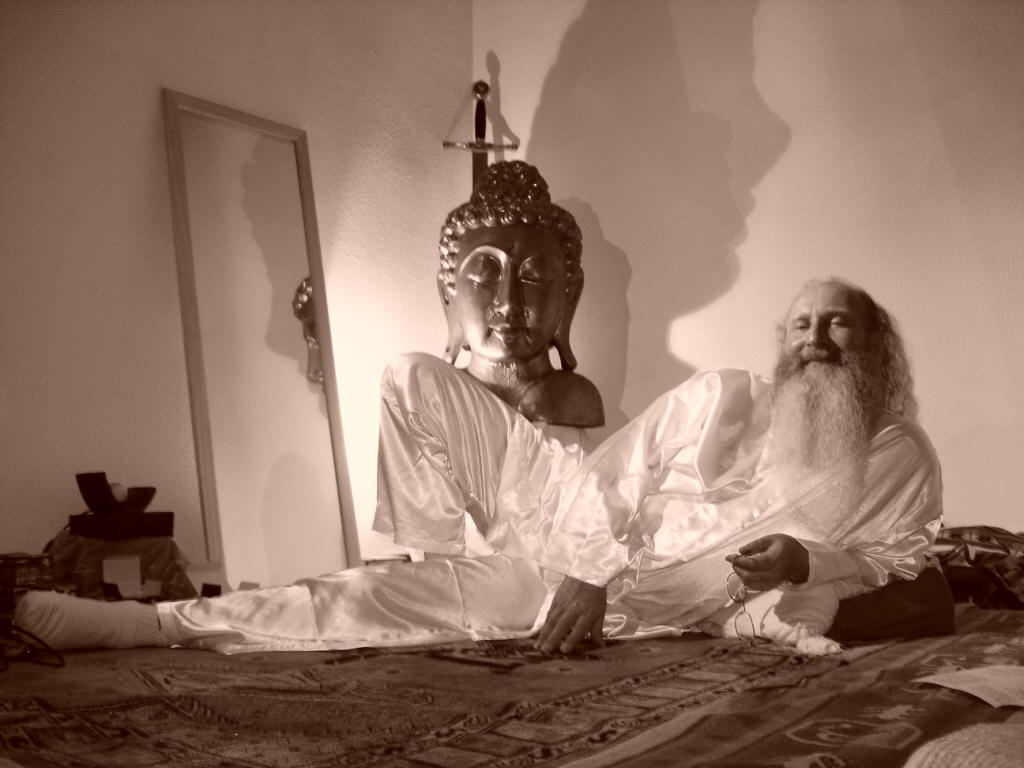 COME TO IGUAZU - COURSES FEBRUARY AND APRIL WHERE IT IS HIGH SUMMER!!!
COME AND GET EXPERIENCED!
Argentina Foz De Iguazu HIGHLIGHT of my trip...
Since deciding to come to South America Foz De Iguzu has always been top of mind. I have now viewed the amazing falls from both the Brasilian and Argentinean sides.
WOW! Speechless! An amazing experience! I was expecting it to be good but not that good. Amazing landscape that creates the Argentine and Brasilian border. From Paraguay i crossed into the town of Pousada in Argentina and stayed there the night. At the hotel i met an Australian and Scottish couple and travel with them north to Puerto Iguazu, the next day we toured the falls together.
I felt like a little kid as i approached the falls and could hear the power of the water. Needless to say the first glimpse was far greater than any expectations i had. After about 400 photos i decided to do the boat tour that takes you underneath the falls. Yes i mean underneath! I got absolutely soaked but it was great! Words cannot describe the views and feelings.
They tell me people have been healed at that spot by the spiritual power of the Falls Iguazu.
We went to the Sheraton for their buffet lunch that overlooks the falls and after lunch hiked up to the Garganta Del Diablo, The Devils throat! This was even more spectacular than the Foz Falls, 1.2 Mil litres of water per second pouring down 70 metres to what does look like a throat, the mist spraying back up onto our faces was an exilherating feeling. It was VERY hard to leave, i wanted to stay there forever.
WITH SPECIAL VISIT TO IGUAZU FALLS IN BOTH ARGENTINA AND BRAZIL FOR ONE WEEK AFTER THE COURSE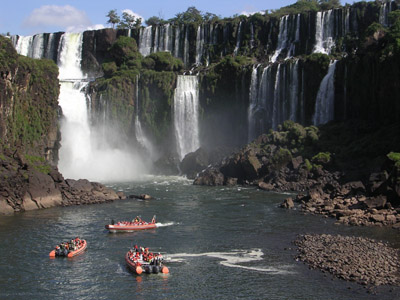 ENQUIRE FOR YOUR COURSE NOW!!
email sol@energyenhancement.org for details
---
THE TRUTH IS ONE, THE PATHS ARE MANY
The Energy Enhancement Synthesis of Light (SOL) Symbol
SOL SYMBOL
SUN SYMBOL
The Energy Enhancement Symbol of the Twelve Petalled Lotus of the Heart Center with One of the Symbols of the Worlds Major Religions in Each One of the Petals.
Inside the symbol is the Hexagram - The Seal of Solomon, with the Seven Coloured Chakras describing the Three Initiations on the Path of Enlightenment
- Initiation 1. The Opening of the Heart. Solar Plexus to Heart Chakra.
Initiation 2. The Mastery of Relationships, Abdomen to Throat Chakra.
Initiation 3. Enlightenment, Base to all the Head Chakras which is taught on the Energy Enhancement Course plus many other Initiations.
At the Very Center is the Heart Chakra radiating Peace and Light outwards.. like the Sun.. SOL...
THE WORLDS MAJOR RELIGIONS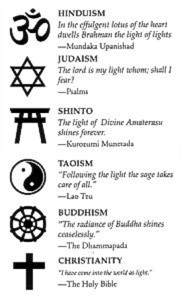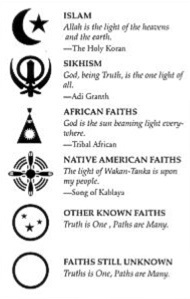 ---
"The day is short and the work is Great and the workers are Lazy. But the reward is Large and our Master urges us to make Haste."
Writings of the Abbod of Halmyrach
SPEED UP THE PROCESS OF ENLIGHTENMENT
Speed Up the Process of Evolution, Intelligence, Emotional Stability, Energy, Kindness, Wisdom and Leadership which many courses profess to teach but which Energy Enhancement has given with both hands to the many and varied students taught by it.
STOP THE PAIN - TRANSMUTE AND DISSOLVE ALL TRAUMA AND NEGATIVE KARMIC MASS ENERGY
ENERGY ENHANCEMENT COURSE REPORT
From Gary Spaid a Wealth Counselor in Vail Valley, Colorado, USA.
So, what did we get? I can say that practicing the technique of Stage 4 of Level One of Energy Enhancement with Devi and Satchy gave more power to the top down approach of Meditation. I had an experience of the MAGIC!! that I so longed for in my meditation.
Sitting in the flame of Kundalini and seeing my karma burn up was a POWERFUL experience.

ARGENTINA After Energy Enhancement Course Email...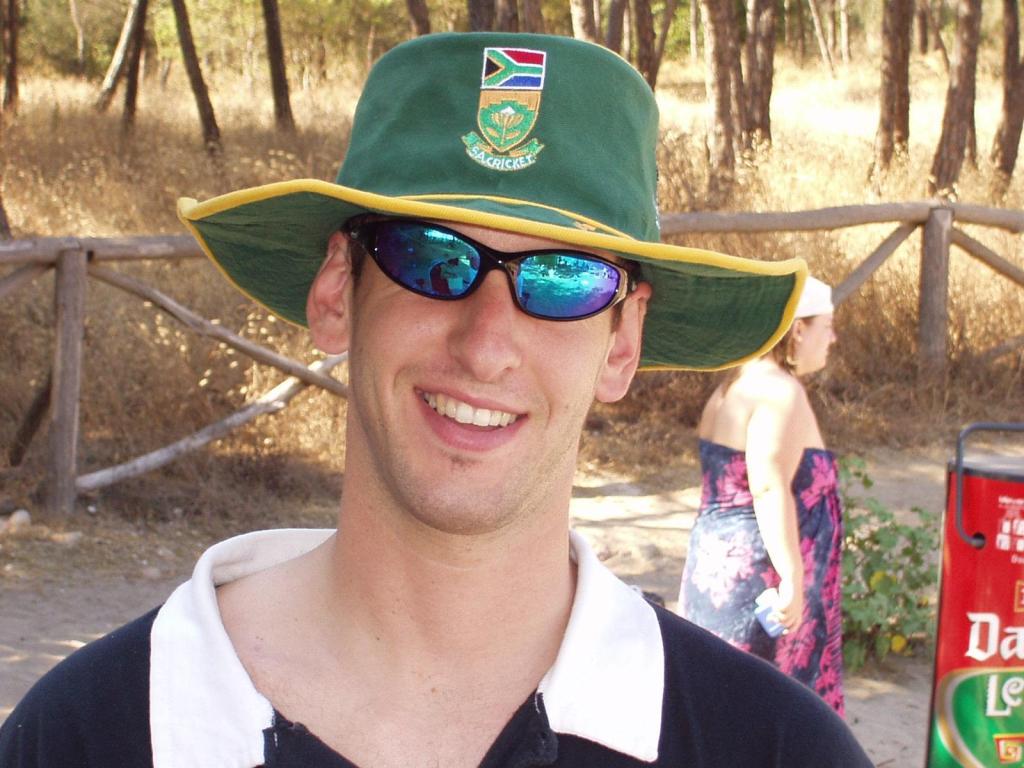 Graham at the Beach

hiya Satchi,
howzitgoin?!
<grin!>

I was aware of a fair bit of energy in the car on the way to the airport, and on the plane - what were you up to?!

I suppose I'm supposed to believe that you were busy "healing" me!!!!

<wink!>

That is the way it felt all right, so, if so, thank you very much!


I felt very happy on the plane, and not in a selfish way at all, I felt like I was sparkling!


<LAUGHS!> I hope yer getting the "tone" / humour of this email,
I'm making fun of myself!

take care!

thanks for everything.

GKS
http://www.energyenhancement.org/page17.htm
---
SUFI IS A FEELING OF THE HEART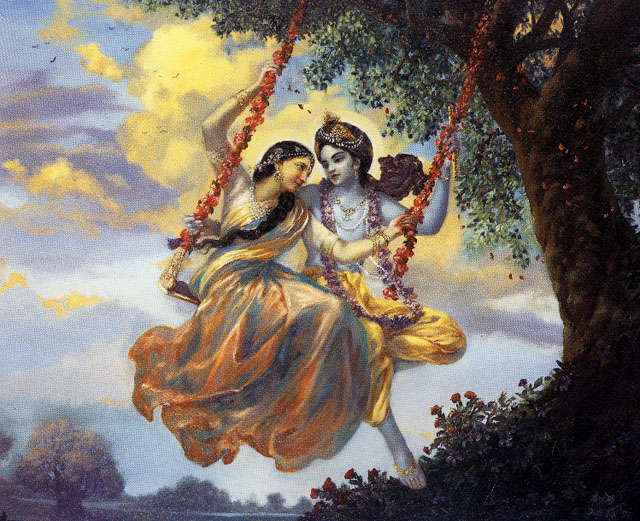 UWAIS WAS ASKED, 'HOW DO YOU FEEL?'

HE SAID, 'LIKE ONE WHO HAS ARISEN IN THE MORNING AND DOES NOT KNOW WHETHER HE WILL BE DEAD IN THE EVENING.'

THE OTHER MAN SAID, 'BUT THIS IS THE SITUATION OF ALL MEN.'

UWAIS SAID, 'YES, BUT HOW MANY OF THEM FEEL IT?'




ONCE a learned Mohammedan came to me and asked, "You are not a Mohammedan, then why do you speak on Sufism?' I told him, 'I am not a Mohammedan, obviously, but I am a Sufi all the same.'

A Sufi need not be a Mohammedan. A Sufi can exist anywhere, in any form -- because Sufism is the essential core of all religions. It has nothing to do with Islam in particular. Sufism can exist without Islam; Islam cannot exist without Sufism. Without Sufism, Islam is a corpse. Only with Sufism does it become alive.

Whenever a religion is alive it is because of Sufism. Sufism simply means a love affair with God, with the ultimate, a love affair with the whole. It means that one is ready to dissolve into the whole, that one is ready to invite the whole to come into one's heart. It knows no formality. It is not confined by any dogma, doctrine, creed or church. Christ is a Sufi, so is Mohammed. Krishna is a Sufi, so is Buddha. This is the first thing I would like you to remember: that Sufism is the innermost core -- as Zen is, as Hassidism is. These are only different names of the same ultimate relationship with God.

The relationship is dangerous. It is dangerous because the closer you come to God, the more and more you evaporate. And when you have come really close you are no more. It is dangerous because it is suicidal... but the suicide is beautiful. To die in God is the only way to live really. Until you die, until you die voluntarily into love, you live an existence which is simply mediocre; you vegetate, you don't have any meaning. No poetry arises in your heart, no dance, no celebration; you simply grope in the darkness. You live at the minimum, you don't overflow with ecstasy.

That overflow happens only when you are not. You are the hindrance. Sufism is the art of removing the hindrance between you and you, between the self and the self, between the part and the whole.

A few things about this word 'Sufi'. An ancient Persian dictionary has this for the entry 'Sufi'... the definition given goes in rhyme: SUFI CHIST -- SUFI, SUFIST. WHO IS A SUFI? A SUFI IS A SUFI. This is a beautiful definition. The phenomenon is indefinable. 'A Sufi is a Sufi.' It says nothing and yet it says well. It says that the Sufi cannot be defined; there is no other word to define it, there is no other synonym, there is no possibility of defining it linguistically, there is no other indefinable phenomenon. You can live it and you can know it, but through the mind, through the intellect, it is not possible. You can become a Sufi -- that is the only way to know what it is. You can taste the reality yourself, it is available. You need not go into a dictionary, you can go into existence.



I have heard....

A small boy was playing in the garden. He was a very small boy and was very much frightened of the large bulldog that occupied the yard next to his home.

One day, feeling rather adventurous, the little boy climbed the fence, and the huge bulldog rushed up to him and licked his face. The boy began to scream and his mother arrived on the scene almost immediately.

'Did he bite you, darling?'

'No,' whimpered the little boy, 'but he tasted me.'



If you are not ready to have a bite of Sufism you can at least taste it.

And that's what I am going to make available to you -- a little taste. And once you have tasted even a drop of the nectar called Sufism you will become more thirsty for more. For the first time you will start feeling a great appetite for God.

These talks cannot explain to you what Sufism is -- because I am not a philosopher. I am not a theologian either. And I am not really talking on Sufism, I will be talking Sufism. If you are ready, if you are ready to go into this adventure, then you will attain to a taste of it. It is something that will start happening in your heart. It is something like a bud opening. You will start feeling a certain sensation in the heart -- as if something is becoming alert, awake there; as if the heart has been asleep for long and now it is the first glimmer of the morning -- and there you will have the taste.

Sufism is a special kind of magic, a rare kind of magic. It can be transferred only from person to person, not from a book. It cannot be transferred by scriptures. It is also just like Zen -- a transmission beyond words. The Sufis have a special word for it -- they call it silsila. What Hindus call parampara they call silsila. silsila means a transfer from one heart to another heart, from one person to another person It is a very, very personal religion.

You cannot have it without being related to an enlightened Master -- there is no other way. You can read all the literature that exists on Sufism and you will be lost in a jungle of words. Unless you find a guide, unless you fall in love with a guide, you will not have the taste.

I am ready to take you on this far-away journey, if you are courageous, adventurous. I hope you are -- because only courageous people become attracted towards me. This place is not for cowards; this place is not for those so-called religious people; this place is not for so-called Godfearing people -- this place is for those whom I call Godloving people. And they have a totally different quality. A Godfearing person never moves into the deeper realms of religion, he cannot -- because of his fear.

The word 'Godfearing' is so absurd. If you are afraid of God then where are you going to be loving? Whom are you going to love? If you cannot even love God then love will not be possible for you at all. If even with God you are related through fear, then this can't be a relationship.

But we have been taught to be afraid of God. In fact, we have only been taught to be afraid of everything. Our whole life is a trembling, a fear, a cowardice -- fear of hell, fear of God, fear of punishment. We are good, virtuous, because we are afraid. What kind of virtue is it which is based on fear?

And how can you love God if your basic approach is through fear? Out of fear love never arises -- that is an impossibility. And out of love fear never arises. When you love a person all fear disappears. And when you are afraid ail love disappears. You can hate the person if you are afraid of him, but you cannot love him. Down the centuries man has been taught to be afraid of God and the ultimate result is that Nietszche had to declare that God is dead. That is the ultimate result of the fear-oriented mind. How long can you tolerate this God? How long can you remain afraid? One day or other you will have to kill him. That's what Nietszche did. When he said, 'God is dead,' he also said, 'Now man is free.' 'God is dead and now man is free.' Otherwise how can you be free with God if God is only a source of fear? Fear cannot give you freedom.

People who come to me are Godloving people. When I say 'Godloving' I mean they are in search. They want to know. And they want to know authentically, they don't want to have borrowed knowledge about it. They want to have a taste. They want to encounter, they want to face God, they want to look into his eyes.

But before you can become capable of looking into the eyes of God, you will have to become capable of looking into the eyes of a Master. From there you take off. The journey begins.

I will make myself available to you. Sufism is just an excuse. I will not be talking about Sufism, I will be talking Sufism itself. The word 'Sufism' is also beautiful. It has many orientations and all are beautiful. And I would not like to emphasise any one orientation, as it has been done again and again. A few people choose one orientation, a few people choose another, but my understanding is that all those orientations are beautiful and have something special to say. I accept them all.

One old Sufi Master, Abul Hasam, has said, 'Sufism was once a reality without a name and now Sufism is a name without reality.'

For many centuries Sufism existed without a name. It existed as reality. That's why I say Jesus was a Sufi, so was Mohammed. so was Mahavir and so was Krishna. Anyone who has come to know God is a Sufi. Why do I say so? Try to understand the word 'Sufi' and it will become clear to you.

The word 'Sufi' is a new coinage, a German coinage, out of German scholarship. Is not more than one hundred and fifty years old. In Arabic the word is tasawwuf. But both come from a root 'suf' which means wool.

It seems very strange. Why should wool become the symbol of Sufism? The scholars go on saying that it is because Sufis used to wear woollen robes. That's true. But why? Nobody has answered it. Why should they be wearing woollen robes? Mohammed says in the Koran that even Moses was wearing a woollen robe when he encountered God. When God spoke to him he was entirely in a woollen robe. But why?

There is a deep symbolism in it. The symbolism is that wool is the garb of the animals and a Sufi has to become as innocent as an animal. The Sufi has to attain to a primal innocence. He has to drop all kinds of civilisation, he has to drop all kinds of cultures, he has to drop all conditionings, he has to become again an animal. Then the symbol becomes tremendously significant.

When man becomes animal he does not fall back, he goes higher. When man becomes animal he is not just an animal. That is not possible. You cannot fall back. When a man becomes an animal he becomes a saint. He remains conscious but his consciousness is no more burdened by any conditioning. He is no more a Hindu and no more a Mohammedan and no more a Christian. He is in tune with existence as deeply as any animal. He has dropped. all kinds of philosophies, he carries no conceptualisations in his mind, his mind is without any content. He is, but he is no more in the mind. To be without mind -- that is the meaning of the woollen robe. To be like innocent animals, not to know what is good and what is bad... and then the highest good arises, the 'summum bonum'.

When you know this is good and that is bad, and you choose good against bad, you remain divided. When you choose, there is repression. When you say 'I will do this. This has to be done. This should be done', this becomes an 'ought'. Then naturally you have to repress -- you have to repress that which you have condemned as bad. And the repressed part remains inside you and goes on poisoning your system. And sooner or later it will assert, sooner or later it will take revenge. When it explodes, you will go mad.

Hence all civilised people are always on the verge of madness. This earth is a big madhouse. A few have already become mad, a few are potentially ready. The difference between you and the mad people is not of quality, it is only of quantity, only of degree. Maybe they have gone beyond the hundred degrees and you are just lingering somewhere -- at ninety-eight, ninety-nine -- but any moment any situation can push you beyond the boundary. Don't you see it? Can't you observe your mind? Can't you see the madness that goes on and on inside? It is continuously there. You avoid it; you get occupied in a thousand and one things just to avoid it. You don't look at it, you want to forget about it. It is too scary, frightening. But it is there -- and whether you avoid it or not it is growing. It is continuously accumulating momentum. It can come to the peak any time. Any small thing can trigger it. When you choose, you have to repress.

The animal does not choose. Whatsoever is, is. The animal simply accepts it; its acceptance is total. It knows no choice.

So does a Sufi. A Sufi knows no choice. He is choicelessly aware. Whatsoever happens he accepts it as a gift, as a God-given thing. Who is he to choose? He does not trust in his mind, he trusts in the universal mind That's why when you come across a Sufi you will see such animal innocence in his eyes, in his being; such freedom, such joy, as only animals know -- or trees or rocks or stars.

Idries Shah has condemned the definition of 'sufi' from 'suf' -- wool -- on exactly the same grounds as I am approving of it. He says that Sufis are so alert about symbols how can they choose wool as a symbol? The wool represents the animal and Idries Shah says Sufis cannot choose the animal as a symbol. They are the people of God -- why should they choose the animal? He seems very logical, and he may appeal to many people.

But on exactly the same grounds I approve the definition. To me, to be an animal means to be innocent, not to know morality, not to know immorality. To be an animal is not a condemnation. A saint is more like animals than like you, than like the so called human beings. The human beings are not natural beings, they are very unnatural, artificial, plastic. Their whole life is a life of deception. If you touch somebody's face you will never touch his face, you touch only his mask. And remember, your hand is also not true. It has a glove on it. Even lovers don't touch each other; even in love you are not innocent; even in love you are not without masks. But when you want to love God you have to be without masks. You have to drop all deceptions. You have to be authentically whatsoever you are, to be choicelessly whatsoever you are. In that primal innocence God descends.

So the reasons Idries Shah finds to condemn the definition that 'Sufi' comes from 'suf' are exactly the reasons I approve it.



I have heard....

The Catholic priest was trying to get a Jew converted to his faith.

He said, 'All you have to do is say three times, "I was a Jew, now I'm a Catholic. I was a Jew, now I'm a Catholic. I was a Jew, now I'm a Catholic."'

He said it, but the priest thought he had better check up on his convert one Friday at his home.

The Jew was frying chicken. 'Now, you know you can't eat that chicken on Friday.'

'Oh, yes, I can,' he replied. 'I dipped it in a pan three times and said, "Once I was a chicken, now I am a fish."'



That's how we go on living.

All our religion is just like that -- just verbal. It does not penetrate into your being. And you know that whatsoever you say you do exactly the opposite of it. You think one thing, you say another, and you do something else. You are a trinity, you are not one. And all those three persons are going in three different directions. You are a crowd -- hence the misery.

The animal is one -- hence the blissfulness of the animal. The animal has nothing whatsoever to be happy about. He has not a big palace to live in and he has not the TV and the radio and all that. He has nothing and yet you will find great peace, silence, joy, celebration. Why? One thing is there: the animal is not a chooser.

The Sufi is not a chooser. Choose and you deceive; choose and you start going false; choose and you become plastic.



A man was going to attend a Halloween party dressed in the costume of the Devil. On his way it began to rain, so he darted into a church where a revival meeting was in progress. At the sight of his Devil's costume, people began to scatter through the doors and windows.

One lady got her coat sleeve caught on the arm of one of the seats and as the man came closer she pleaded, 'Satan, I've been a member of this church for twenty years, but I've really been on your side all the time.'



But that's the situation of all ladies and of all gentlemen -- they pay lipservice to God but basically they are surrendered to the Devil. The Devil is deeper because the Devil has been repressed. Whenever something is repressed it goes deeper into your being; you become only a hypocrite.

By asserting the symbol of the animal Sufis declare, 'We are simple people. We don't know what is good and what is bad. We know only God, and whatsoever happens is his gift. We accept it. We are not doers on our own accord. ' This is the first meaning of the word 'Sufi'.

There is another possibility: the word 'Sufi' can be derived from 'sufa' -- purity, cleanliness, purification. That too is good. When you live a life of choicelessness a natural purity comes. But remember, this purity has nothing of morality in it. It does not mean pure in the sense of being good; it means pure in the sense of being divine, not in the sense of being good. Pure simply means pure of all ideas, good and bad both. Purity means transcendence. One has no idea at all, no prejudices. One trusts life so utterly that one need not have any ideas, one can live without ideas. When ideas are there in the mind they create impurity, they create wounds. When you are too full of ideas, you are too full of dirt. All ideas are dirty. Yes, even the idea of God is a dirty idea, because ideas are dirty.

For a Sufi, God is not an idea, it is his lived reality. It is not somewhere sitting on a throne high in the heavens, no -- it is herenow, it is all over the place, it is everywhere. God is just a name for the totality of existence.

Purity means a contentless mind -- so please don't be misguided by the word 'purity'. It does not mean a man who has a good character. It does not mean a man who behaves according to the Ten Commandments. It does not mean a man who is respected by the society as a good man.

A Sufi has never been respected by the society. A Sufi lives such a rebellious life that the society has almost always been murdering Sufis, crucifying them -- because the Sufi makes you aware of your falsity. He becomes a constant sermon against your artificiality, against your ugliness, against your inner inhumanity to human beings, against your masks, against all that you are and represent. A Sufi becomes a constant pain the neck to the so-called society and to the so-called respectable people.

I have heard.... It happened that Abu Yasid, a Sufi mystic, was praying -- these are parables, remember, they are not historical facts -- and God spoke to Abu Yasid and said, 'Yasid, now you have become one of my chosen people. Should I declare it to the world?' Abu Yasid laughed. He said, 'Yes, you can -- if you want me to be crucified. Declare. You declared about al-Hillaj and what happened? They crucified him. Whenever you declare that somebody has attained, people crucify him immediately. They don't love you and they cannot tolerate your people. So if you want me to be crucified, declare.' And it is said that God never declared about Abu Yasid. He kept quiet.

This has been the case.

Somebody asked al-Hillaj Mansoor, the greatest mystic ever, 'What is the ultimate in Sufi experience?' Al-Hillaj said, 'Tomorrow, tomorrow you will see what the ultimate in Sufi experience is.' Nobody knew what was going to happen the next day. The man asked, 'Why not today?' Al-Hillaj said, 'You just wait. It is going to happen tomorrow -- the ultimate.' And the next day he was crucified. And when he was crucified he shouted loudly for his friend who had asked the question. He said, 'Where are you hiding in the crowd? Now come on and see the ultimate in Sufism. This is what it is.'

If you start living in God you become intolerable to the so-called society. The society lives in hypocrisy. It cannot tolerate truth. Truth has to be crucified. It can love the Church but it cannot love Christ. It can love the Vatican pope but it cannot love Jesus. When Jesus is gone then it is good -- you can go on worshipping him. When Mansoor is gone you can go on talking about him. But when he is there he is a fire. Only those who are ready to be consumed by the fire will be ready to fall in love with Mansoor.

'Sufa' means purity; purity in the sense that there is no content in the mind any more. Mind has disappeared. There is no mind, no thinking, no thought. It is a state of satori, samadhi.

There is another possibility and that too is beautiful. And I accept all these possibilities. The third possibility is from another word, 'sufia', which means: chosen as a friend by God.

Sufis say that you cannot search for God unless he has already chosen you. How can you search for God if he has not already searched for you? All initiative is from the side of God. He is searching for you, he is desiring you, he goes on groping for you -- 'Where are you?' When he chooses somebody only then do you start choosing him. You may not know it -- because when he chooses, how can you know?

The same is true about a Master. You think that you choose a Master? Nonsense, just nonsense! It is always the Master who chooses you. The very idea that you choose the Master is egoistic. How can you choose the Master? How will you know in the first place who the Master is? How will you decide? What criterions have you got? You cannot choose a Master, the Master chooses you.

You have come to me from far-away lands -- many more are coming, they are on the way. Soon this place is going to become really crowded because I have chosen many who are not yet even alert about it. But they have started moving. They think they are searching for a Master; they think they are seekers. And it is natural. It can be forgiven. But they have been chosen by somebody.

And so is the ultimate case with God. God chooses first, then you start feeling a hunger for him. And it is only Sufis who have told it. No other tradition has said so clearly that man cannot choose God, it is God who chooses man. It is a blessing. Even to feel a thirst for God is a great blessing. You should feel happy that you have been chosen, that God has already called you. The first call is always heard in the deep unconscious so you cannot figure it out -- what it is, from where it is coming. You feel it as if it is coming from you. It is not coming from you.

Man cannot take the initiative. How can man take the initiative? Man is so impotent, man is so helpless. Man cannot start the journey on his own unless he is pulled, unless some magnetic force starts pulling him towards some unknown goal. You can choose only that which you know. How can you choose God? You can take the initiative for other things, the worldly things, because you know them. You can have an idea of how to purchase a beautiful house or how to have this woman as your wife or this man as your husband or how to have more money, more power, more prestige -- you can choose these things. How can you choose God? You have not even had a glimpse, not even in your dreams. How can you choose something so utterly unknown to you?

But you are not unknown to God. He can choose you. Whenever he chooses, a great desire arises in you to find him. That is an indication that he has chosen you. You have become a Sufi -- chosen as a friend by God.

That is also beautiful.



The fourth possibility is from the Greek word 'sufiya'. 'Sufiya' means wisdom. Wisdom is not synonymous with knowledge -- knowledge is through scriptures, through others, borrowed. Wisdom arises in your own being; you are a light unto yourself. Wisdom means that you know, not that you believe. Knowledge is belief. Somebody says 'God is' and you believe. You believe the man, hence you believe that he must be saying the truth. Jesus says 'God is' and you believe; I say 'God is' and you believe -- then it is knowledge. You love me, you trust me, you start believing -- but it is knowledge.

And a man becomes a Sufi only when he has known. When he himself has known, when he himself has touched the reality, when he himself has seen the face of God, then he becomes a Sufi. He has become wise. He is no more just knowledgeable, it is his own experience now.

The English term 'philosophy' comes from the same root 'sufiya' but it has gone astray. Sufi also comes from the same root 'sufiya' but it has not gone astray. Philosophy became just speculation -- thinking and thinking and thinking, never arriving at any conclusion. And if you don't arrive at any conclusion your life is not going to be transformed. Just by thinking, nobody is transformed; only when you arrive at some experienced conclusions do you grow. Philosophy is a game with words and logic -- a beautiful game. If you like it you can play it, but you remain the same. It never changes you.

That's why science had to get a divorce from philosophy. The day science got a divorce from philosophy it started growing. It became experimental, it became objective. Science does not depend on thinking any more, it depends on experimentation. That is one possibility of getting a divorce from philosophy.

Another possibility of getting the divorce is Sufism. Science moves towards the object and becomes experimentation, Sufism moves towards the subject and becomes experience. But both are concerned about reality -- science for the reality that is outside and Sufism for the reality that is inside. Both have divorced philosophy.

Science depends on experiment because with the object experiment is possible; Sufism depends on experience because you can only experience the inner consciousness, you cannot experiment upon it. It is not an object, it is your subjectivity.

And the last possibility is from the Hebrew root 'ain sof' which means the absolutely infinite, the search for the absolutely infinite, the search beyond the relative, the search for the unbounded, the eternal, the timeless.

Yes, that's exactly what Sufism is. Sufism is all these things and more. To indicate that more I will repeat the definition in the Persian dictionary: SUFI CHIST -- SUFI, SUFIST. WHO IS A SUFI? A SUFI IS A SUFI. Nothing more can be said about it.

But you can enter into the temple of Sufism and you can taste it.

Before we enter into this small story of today a few more things will be helpful to understand. They will become a background.

The Koran says there are three basic qualities which have to be in the heart of the seeker. The first is khushu. khushu means humility, humbleness. The second is karamat. karamat means charity, sharing, the joy of giving. And the third is sijd. sijd means truthfulness, authenticity, not to pretend but to be whatsoever you are. These three are the three pillars of Sufism.

Humility does not mean the ordinary so-called humbleness. The ordinary humble person is not egoless. He carries a new kind of ego -- of being humble. He thinks he is humble, 'Nobody is as humble as I am. I am the topmost in humility.' But he goes on comparing. The ego has not changed, the ego has only taken a new posture, a new gesture, more subtle.

First the ego was very gross. When you go on bragging about your money. It is very gross. One day you renounce your money and then you start bragging that you have renounced all. This is very subtle, but the bragging continues. First you say, 'I am somebody.' In a thousand and one ways you try to prove that you are somebody. Then one day, seeing the futility of it, you drop the whole trip, you turn back, you take another gesture -- you stand on your head and you start saying, 'I am nobody.' But 'I am' continues. The claim was for somebody, now it is for nobody. The claim was there, the claim is still there. Now it has taken a subtle form.

Humility, khushu, means a man who has understood all the ways of the ego. And by understanding all the ways of the ego, the ego has disappeared. There is no claim, not even of being humble. When there is no claim, there is humility, there is khushu.

This is one of the most essential qualities for those who want to move towards God -- because if you are too much you will not be moving. You have to be liquid, you have to melt; you cannot remain frozen in your ego. Only when you melt will you start moving. And when you start moving where else can you move? All movement is towards God. Only those who are ossified are not reaching towards God -- otherwise, if you are moving, you are moving towards God. There is no other movement.

The second is charity -- karamat. Charity does not mean that you give and you feel very good that you have given, that you give and you oblige the person to whom you have given. Then it is not karamat, then it is not charity. Charity is when you give and you feel obliged that the other has taken it; when you give with no idea that you are obliging anybody in any way; when you give because you have too much -- what else can you do? It is not that the other needs. Charity is when you give out of your affluence, when you give out of your abundance. It is not that the other is needy and you are helping the other; the other is not the question at all. You give because you have -- what else can you do? The flower has bloomed and the fragrance spreads to the winds -- what else can the flower do? The lamp has been lighted and it shares its light, it spreads its light. The cloud is full of water and it showers -- what else can it do?

When you do out of your abundance only then is there charity. And then you don't bother who is worthy of receiving it -- that is not the point at all.



You must have read the beautiful parable of Jesus. Jesus is incomparable as far as parables go. A man, a rich man, called a few labourers to work in his garden. By the afternoon it was felt that they were not enough, that the work would not be completed by the evening. So a few more labourers were called. But by the evening it was felt that even those were not enough so a few more labourers were called.

At sunset the rich man gave them money for all that they had done. But he gave them all alike: those who had come in the morning received the same and those who had come in the afternoon they also received the same and those who had come just when the sun was setting they also received the same. Naturally, the labourers who had come in the morning were angry. They protested. And they said, 'This is unjust. We came in the morning, we did the whole day's work and we received the same award. And these people have just come and they have not done a thing and they are also receiving the same. This is unjust.'

The master laughed and he said, 'Whatsoever you have received is not enough for the work you have done?' They said, 'That is enough. But what about these people who have not done anything and who have also received?' And the master said, 'I give to them out of my abundance. Can't I give my money? It is my money. You have received. For whatsoever you have done you have received. Can't I throw my money away? What protest is there? Shy should you be worried?'



And Jesus used to say, 'This man is the man of charity. He gives out of his abundance.'

This is what Sufis call karamat.

And the third is truthfulness. It does not mean saying the truth, it means being the truth. Saying is only half way; being is the true thing. You can say truth a few times when it doesn't harm you -- that's what people go on doing. When truth is not going to harm them they become truthful. And if sometimes truth is going to harm others they persist in being very, very truthful. But when the truth is not going to help you then you drop it, then it is no more meaningful.

That's why people say 'Honesty is the best policy.' But the man who say 'Honesty is the best policy' is not an honest mall, remember. Policy? The very word is dishonest. Truth cannot be a policy and honesty cannot be a policy. They can only be your very heart -- not policies. Policies can be used and dropped. Policies are political. When honesty pays, you are honest -- that's what it means. 'Honesty is the best policy.' When it does not pay, you become dishonest. You have no relationship with honesty. You use it. That's what it means when you say policy.

SIJD -- the Sufi word means to be truthful, to be true. It is not only a question of policy. Whatsoever happens, whatsoever the result, not thinking of the result at all but just to be whatsoever is true, to risk all for truth -- that's what sijd is. It is to risk everything for truth -- because if truth is saved, all is saved, and if truth is lost, all is lost.



Now this small story.



UWAIS WAS ASKED, 'HOW DO YOU FEEL?'



Uwais is a Sufi Master.



HE SAID, 'LIKE ONE WHO HAS ARISEN IN THE MORNING AND DOES NOT KNOW WHETHER HE WILL BE DEAD IN THE EVENING.'

THE OTHER MAN SAID, 'BUT THIS IS THE SITUATION OF ALL MEN.'

UWAIS SAID, 'YES, BUT HOW MANY OF THEM FEEL IT?'



Now many things have to be understood.

First, when Uwais said, 'LIKE ONE WHO HAS ARISEN IN THE MORNING AND DOES NOT KNOW WHETHER HE WILL BE DEAD IN THE EVENING,' he is saying many things. It is a very pregnant statement. You will have to go deep into it.

First he is saying that a Sufi lives moment by moment; he does not bother about what is going to happen the next moment. He has no plan for the next moment. A Sufi has no future. This moment is all. He lives in it, he lives totally in it, because there is nowhere else to go. You cannot live totally in the moment if you have a future -- a part of your being will be flowing towards the future, naturally. If you have a past you cannot live in the present -- part of your mind will be flowing towards the past. You will become fragmented. The major part of. your being will remain hanging somewhere in the past and the remaining greater part will have already moved somewhere in future. Nothing will he left for the present. And the present is so small, so atomic, that you can miss it very easily. People are missing it. People have pasts and people have futures, people don't have any present.

The Sufi lives in the present. To live in the present the basic need is to withdraw yourself from the past, to withdraw yourself from the future. Then there comes a concentration of energies, then this small moment becomes luminous, you pour your total energy into it -- then there is joy and benediction. If you are miserable it is only because you live in the past and in the future. A miserable man has past and future, a man who lives in bliss has only the moment, this moment. He lives in the now.

Ashley Montagu has coined a new word -- it will be very, very helpful to understand. He says that this newness, this constantly being new in the moment, this constantly dropping out of the past and not jumping into the future is a great art. He calls that art 'neoteny'. 'Neo' means new, 'teny' means stretched out, extended.

A man can live his whole life in newness, a man can live his whole life like a child, a man can have the quality of a child extended all over his life -- the art is to live in the moment. The person who lives in the moment never grows old. He matures but he never grows old. He really grows. Growing old is not really growing. Growing old is only dying slowly; growing old is only committing suicide. The man who lives in the moment never becomes old in the sense that people become old. He never becomes knowledgeable; he is always innocent, curious, thrilled, full of wonder. Every moment brings a new surprise. He is ready to explore new dimensions of life. He is always on an adventure. He is an explorer. He is never fed up with life. He is never bored.



In a church the priest declared that after the services there would be a meeting of the Board. Everybody left. Only the Board members were there. But a stranger was also sitting there just in the front row.

The priest was a little puzzled. He said, 'Sir, have you not understood? I said there would be a meeting of the Board.'

And the stranger said, 'Yes. And who is more bored than me? You tell me.'



Look at people. Look at people's eyes. They don't have the glimmer of surprise. Look at their faces. Their faces say that nothing is going to happen any more. They are bored, utterly bored. If they are not committing suicide it is only because they are cowards. Otherwise there is nothing to live for; there is no meaning, no significance. There seems to be no joy. Just go to any street and stand on the side and see people. Just everybody seems to be so full of dust.

Why do people go on living? -- because they are afraid to commit suicide. Otherwise life has no joy. Or maybe they are so bored that they don't feel that anything is going to happen even in death. They are so bored, nothing is ever going to happen. Nothing ever happens. And the reason? The reason is that they are burdened by the past.

Sufism says: don't be burdened by the past and don't be burdened by the future either. This moment is precious, why waste it in thinking about things which are no more or in thinking about things which are not yet? Let this moment be one of great joy.

And that joy becomes a prayer, that joy becomes jikr, that joy becomes a remembrance of God. It is no use just repeating Allah, Allah, Allah; it is no use just repeating Ram, Ram, Ram. When you are full of joy then you remember Allah in the deepest core of your being. It is not that you repeat it verbally; your whole existence says Allah, your every cell, your every fibre of being, says Allah. It is not that you repeat it; it is not verbal, it is existential. It is there, it is constantly there. It becomes a climate inside you. You start living in that juice, in that joy.

So the first thing Uwais says is, 'This is my feeling. I live moment to moment, without any plan or future. I don't know what is going to happen this evening -- maybe death.' By 'death' he simply means that anything is possible, even death is possible. 'I live in surprise, I live in wonder, I live in mystery. And the greatest mystery is death.'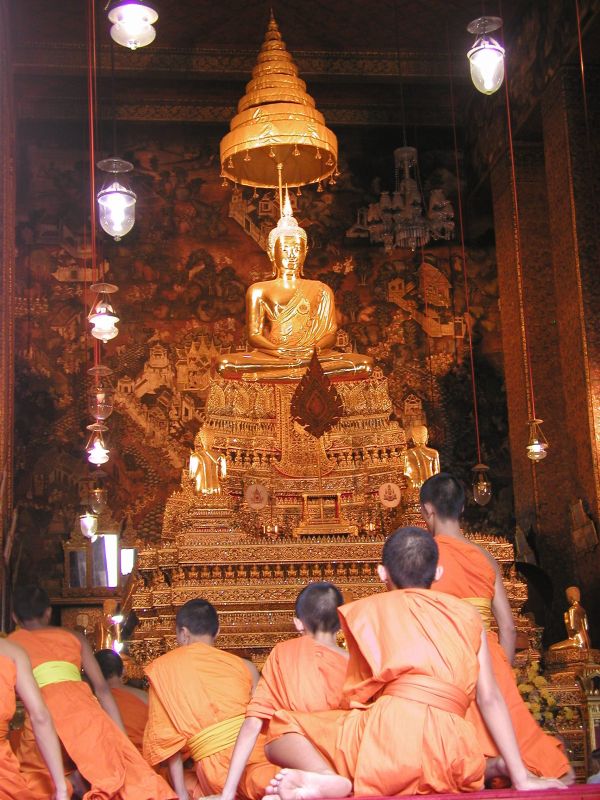 SITTING AT THE FEET OF THE BUDDHA, WE ARE ALL LEARNING

There are only two mysteries: life and death. And the greatest is certainly death -- because life is spread out and death is very intense. Life happens in seventy, eighty, a hundred years. Naturally it is spread out. Death happens in a single moment, it is very intense. Death is the culmination, the crescendo. Death is the greatest orgasm there is -- hence, by the way, people are afraid of orgasm. It is because they are afraid of death. Many people don't have orgasms. Or even if they do, it is a local orgasm, not very orgasmic -- because of fear. The orgasmic moment is a death moment. And in death happens the. ultimate orgasm. In that moment you utterly disappear into nothingness. It is the greatest experience.

Uwais says, 'I don't know what is going to happen -- maybe death.' Death is a door to God. Those who know how to die know how to enter into God. Clingers clinging to life never know what God is because they don't allow death. And death comes every day. As each moment passes by, something dies. If you are thirty years old you have been dying for thirty years continuously. If you gather those moments of thirty years, those dead moments that you have already lived, if you gather them then you are burdened. Then you start growing old. Then you are carrying such a load -- how can you be in a dance? That load won't allow it. If you can drop that load every day and you are again fresh, again innocent, again a child, then, then you also know death happening every day -- life and death happening both together.

And then one day comes the ultimate death and one accepts it, welcomes it, celebrates it, disappears into it dancing. How you behave at the moment of death will show how you have lived. Your death moment will be a testament.

Uwais is saying, 'I am always facing death and waiting for it. And I am thrilled by the possibility of it.' But to face death means to live courageously. People avoid death. They have even avoided the very idea of it. They think that everybody else dies but they are not going to die.

If you live in such innocence you live in ignorance. Ignorance is a great religious quality. A man of knowledge cannot become religious but an ignorant man can easily become religious.

Uwais says, 'LIKE ONE WHO HAS ARISEN IN THE MORNING AND DOES NOT KNOW WHETHER HE WILL BE DEAD IN THE EVENING.' Nothing is certain, nothing is predictable; everything remains open. For a Sufi all. is possible. Nothing is absolutely certain, everything is possible -- that is what opening, an open mind, means.



THE OTHER MAN SAID, 'BUT THIS IS THE SITUATION OF ALL MEN.'



Everybody is going to die and nobody knows when he is going to die.

The other has not understood the statement of Uwais. We understand only at our own plane.



UWAIS SAID, 'YES. BUT HOW MANY OF THEM FEEL IT?'



They are going to die.

Every moment the unknown penetrates into life -- that's what death is. But they don't feel it. They are not aware of it. People live in a kind of sleep, in a kind of slumber. People are almost sleep-walkers.



The passenger in the taxi cab was more than slightly inebriated. Glancing at his watch he saw that the time was seven o'clock. Shortly afterwards he glanced at a clock in a jeweller's store which registered 6:55.

'Hey, what's the time?' he asked the cabbie.

'It's 6:50,' the cabbie replied.

'Stop and turn around,' he demanded, 'we're going in the wrong direction!'



People are almost asleep, drunk; there is not even a ray of awareness.



It happened....

It was the first part in five years that he had managed to get in any play. True, it was only a small speaking part, but it was a start. The hero was to come on the scene and say, 'Did you see this man get killed?' His part was simply to look the hero straight in the eyes and answer, 'I did.'

For weeks he practised with those two words -- I did, I did, I did -- studying elocution, practising facial expressions and intonations Then came the big day. The hero walked in glanced at the body on the floor looked at the actor and asked, 'Did you see this man get killed?'

Looking full into the eyes of the hero he answered clearly, 'Did I?'



People are not alert at all. They are asleep. A kind of dullness, a kind of fog surrounds your being. It is very foggy and confused. Very rarely do you become alert, very, very rarely; rare are those moments. Gurdjieff used to say that if a man had them seven times in his life it is more than you can expect. Very rarely.

In very great danger sometimes you become alert. Somebody comes to kill you and puts a revolver on your chest -- then for a single moment the fog disappears. Death is there. Or, if you are driving at ninety, a hundred miles per hour and then suddenly at a turn you see that now everything is gone, for a moment the accident seems to be certain, absolutely certain -- the fog disappears. Hence the appeal of danger -- because only in danger do you sometimes feel that you are. Hence the appeal of war. When people go to war and move into the clutches of death, sometimes rare moments come. But otherwise, in an ordinary comfortable, convenient life, people go on snoring.



A traveller enquired the way to the post office from a drunkard. The drunkard was an old inhabitant of the town.

'Well, you go down two blocks and turn right... no, you go down two blocks and turn left... no, that ain't right either, you go up this street one block, turn right and go one block.... Truth is mister, I don't think you can get to the post office from here at all.'



People are living in that fog. And it is not only that when you drink you become foggy -- you are drinking a thousand and one kinds of alcohol every moment. Somebody is money-mad -- then money is his alcohol. Somebody is power-mad -- then he is drinking power and will become a drunkard. And there are different kinds of mad people. But everybody has his own particular kind of alcohol which makes him drunk.

Have you seen the eyes of a miser looking at his money? He looks at the money as if he is looking at his beloved. He touches money with such tenderness. He feels one hundred rupee notes with such love and care. And when the money is there he forgets the whole world.

Watch a politician -- power-mad. He is drunk. He need not have any other alcoholic beverages, he need not have any drugs. He is already drugged by power. He may even be against alcohol and against drugs, he may try to bring prohibition to the country, but he himself is drunk. And certainly the alcohol that is created out of power is more dangerous than any alcohol that comes out of grapes. These power maniacs are the really dangerous people in the world.

But everybody is drunk. They drink different kind of drinks but they are drunk. A Sufi is one who is not drunk -- that's what Uwais means when he says, 'YES. BUT HOW MANY OF THEM FEEL IT?'

Remember, there is a difference. If the same question was asked of Bodhidharma or Rinzai they would have said, 'How many of them are aware of it?' Uwais says, 'How many of them feel it?' That's the difference between two different paths -- the path of awareness, meditation, and the path of love, feeling.

Sufism is the path of love, feeling. If Bodhidharma had been asked he would have said, 'How many are aware of it?' He would have used the word 'aware' not 'feel'. No Zen Master would use the word 'feel' -- that is the basic difference, otherwise there is no difference.

Sufism is heart-wakefulness -- the arising of feeling. The Koran says: 'It is not the eyes that are blind but the hearts.' By 'heart' is meant the faculty that perceives the transcendent, the beloved. Sufis are known as those who have hearts. Says al-Hillaj Mansoor, 'I saw my Lord with the eye of the heart. I asked him "Who art thou?" and he answered "thou."' The eye of the heart....

Remember this. Sufism is the path of love. It is more dancing than Zen, it is more singing than Zen, it is more celebrating than Zen. That's why the countries where Sufism has existed have created the best and the most beautiful poetry that has ever existed in the world. The Persian language became very poetic and it has created the greatest poets of the world. The very language has become poetic, the very language has become very juicy -- because God is thought of as the beloved.

That too has to be understood -- the last thing today. For Zen people there is no God, your own awareness is the ultimate. Zen comes out of Gautam Buddha's insight. Sufism comes out of Mohammed's love affair with God.



It happened....

The year was 610 A. D. Mohammed was in a cave on Mount Hira. He received his first spiritual experience and feared that he had become either mad or, as he said, a poet. He went to his wife trembling with fear saying, 'Woe is me. Poet or possessed?' He had even thought of casting himself down from the high rocks to kill himself. It was such a shock, it was such a great voltage of love. For three days he was trembling constantly as if in a deep dangerous fever.

And the fear was that he thought that he had either become a poet or he had gone mad. Out of this experience of Mohammed starts the river of Sufism. It has remained always both poetic and possessed. He was both. He had become a poet and he had become possessed. He had gone mad and he had become a mystic.



You must have heard about the beautiful Sufi legend of Majnu and Laila. It is not an ordinary love story. The word 'majnu' means mad, mad for God. And 'laila' is the symbol of God. Sufis think of God as the beloved; 'laila' means the beloved. Everybody is a 'majnu' and God is -- the beloved. And one has to open one's heart, the eye of the heart.

That's why Uwais says, 'YES. BUT HOW MANY OF THEM FEEL IT?' People have become completely unfeeling, they don't feel at all. They have by-passed their heart. They don't go through the heart, they have reached to the head. They have avoided the heart Hence there seems to be no benediction in life. It is only through the heart that the flowers bloom and it is only through the heart that the birds start singing, and it is only through the heart that you come to realise life not as a dry awareness but as a celebration.

Sufism is great celebration. I invite you to celebrate it with me.

INCREASE YOUR PSYCHIC VISION
FROM DON MINIHANES COURSE REPORT - LAST WEEK OF ENERGY ENHANCEMENT REIKI MASTERY OPTION
"I am now in the last week of the course and I feel like a totally different person. I have regained myself and have been given from nothing having no psychic vision at all at the start of the energy enhancement course, a clarity of psychic vision that is breathtaking."
"As we practiced on each other with Energy Enhancement Level 4 techniques - Energy Connections and the Mastery of Relationships and How to remove Energy Blockages and Implants from our Students - we came very quickly to realise this. I could literally feel the energy moving inside each chakra as the other person worked within me from several meters away and when I worked on the other person I could see me projecting energy to them and could see where the blockages were within their chakras.
I could force the energy from my centres into their centres and clean their centre bringing the energy full circle back to me. You could tell the state of their chakras by the amount of energy returning to your own centre and this was achieved by mind power only.
Before I came here to learn Energy Enhancement Satchi said he would teach me to do it in this way and I was sceptical about this claim. I could never envision me having psychic vision, but I have now, I can now do astonishingly powerful Reiki sessions on people without going any where near them and distance healing over any distance is a piece of cake, incredible stuff."
"I am totally de-stressed and have expanded in every way. I feel stronger and fitter and much more mentally agile than I have ever felt in my life. The fog and confusion of life has gone and I feel that I have just received the inside information on everything. I am ready for anything and am wide awake. I am full of the most incredible energy imaginable and have Energy Enhancement Reiki that is so powerful it staggers me. I know a thing or two about Reiki and had a very strong Reiki connection before I got here, now I have a connection that is beyond description and I have yet to undergo the second initiation this week and then the masters. I have opted to take this as an extra and for anyone who is interested, I believe this is beyond anything you will ever experienced anywhere."
I am now equipped with life tools and healing tools that one only dreams of and there is nothing out there in the world that will ever faze me again. I am absolutely delighted that I decided to come here, because this experience has changed me, for the good of me and for all those that I will touch when I leave here. I am so excited and can't wait to start exploring my new found talents"
MORE ON ENERGY ENHANCEMENT REIKI
The Process of Purification
The process of Your evolution as well as that of the world and all the people in it is that of Purification.
We are a higherarchy of Functions mixed with Trauma – Formed Negative Karmic Mass and these Functions which are composed of ordered Colonies of Angels are what underly the Physical Body, The Emotional Body, the Mental Body.
And also these Angel Colonies form the Spiritual Bodies which exist above the Crown Chakra and the center of the Universe.
It is the dense energy of Evil Trauma – Formed Negative Karmic Mass which separate, wall off, stripe through and disorder these talent functions within themselves and which cause these functions to act with an evil egotistical interest separated from the energy of God in the Center of the Universe.
It is the dense energy of Trauma – Formed Negative Karmic Mass which forms the ego which separates, walls off, these talent functions from the energy of God in the Center of the Universe and from each other.
Thus the many histories of Dissociative Identity Disorder and Multiple Personality Disorder as many personalities can exist in One Mind as the various sub – personalities, separate minds, become walled off within the one mind by the evil Trauma – Formed Negative Karmic Mass.
MPD and DID are the problems caused by and associated with the Organ Kundabuffer (Kundabuffer is an Energy Blockage which walls off one part of the Body or Emotions or Mind from another part), as Gurdjieff said, which cause all the problems of Humanity in this world.
Thus Gurdjieff said, "The guy who says he will get up at Four in the Morning is not the same Guy who throws the alarm clock out of the window!"
This reality is what powers the dark Side, "Divide and Conquer" said the Romans.
As one human being becomes infected with Trauma – Formed Negative Karmic Mass so he becomes more and more evil like a Orc as defined by the Lord of the Rings. He becomes less intelligent, loses the ability to do anything and all his talents become desire filled, grasping, selfish, egotistical, psychopathic.
Because this separative nature of the ego which destroys Love and the Will. Because Love and a functioning Will can only be ONE!
Thus the weapons of the dark side, Drugs, Sex, Violence and Rock and Roll which all cause separation, which all destroy Love and which all destroy the Will.
Talents have been formed as functions in every human being over many lifetimes these Talent Personalities become refined and really good at their job.
In the Unenlightened these Talents are contaminated by desire, grasping… The Selfish, Competitive EGO.
Sub – Personalities like the Star, the Poor Me and the Violator, are used to vampirise attention and energy in everyone around them. With Energy Enhancement these Star, the Poor Me and Violator Sub – Personalities become purified such that they are used intentionally for a good purpose.
For example charities use the Poor Me by using a photograph of starving people in order to excite compassion in people looking at the picture, so as to awaken the hearts of the people looking at the picture, in order gain the funds to help the starving people.
Then there is the egotistical connector Sub - Personality
Then there is the egotistical business Sub – Personality striped with Trauma – Formed Negative Karmic Mass. We can characterize the Bad Business Sub – Personality as like Shylock in the Merchant of Venice..
Shakespeare actually wrote this play, "The Merchant of Venice" to excite compassion in the Hearts of the audience viewing the play for the Fall of Shylock. Even this Golem who destroys his own life and the life of his family through his evil actions deserves pity.
And I pity the egotistical Business Sub – Personality.. Filled with hate. A Miser who makes money his God to the detriment of all other functions. The egotistical Business Sub – Personality does what it does, mechanically with no thought for anything else. Only to hoard money. "Look at me!! I've got a Million Pounds!"
Enlightenment comes from Purification through..
Alignment with the Energies of the Soul in Energy Enhancement Level 1 Initiation 4 and also in Energy Enhancement Level 1 Initiation 6 which intensifies the alignment of Initiation 4. As we absorb the energies of the Soul so we Supercharge the Physical, Emotional and Mental Bodies and throw out the Trauma – Formed Negative Karmic Mass. The feeling of correct alignment is amazing – well loved by every student for its beneficial effects on every part of the Bodymind and for its Purificative effects.
The Elimination of Energy Blockages which necessarily involves the Grounding of the Negative Energies of Trauma – Formed Negative Karmic Mass.
The Resurrection of the Purified Blockage Core into the Purified Angel Matrices, like pure Angel Crystal Functionality which exist in chakras above the head without any Trauma – Formed Negative Karmic Mass without any pain. Total peace and purity. It is the true forgiveness of every bad thing we have every done or ever will do. This augmentation of Chakra Functionality and size, the ability to channel higher quantities and qualities of energy, creates the growing functionality of a larger Psychic Body. As Gurdjieff said, "The Coating of the Higher Being Body proper to a real Human Being", of the many Enlightenment Initiations... Enlightenment, Guru or Master, World Teacher.. These Purified Blockage Cores come originally from the pre-enlightened person own body but later from their own Guru or Master's Group and later still from World Transmission, World Transformation of every Soul on this planet.
Normally the Egotistical Business personality only wants money and so allies and aligns only with the impure and the corrupt in some shape or form. As they see the corruption they slowly change their practises higher and higher.
Until that time it is "Business as usual" based on contracts given by local and national government, based on laws created by National Government. For example trillions of Dollars each year are spent on..
Research and development of new armaments, warplanes, satellites, Submarines, Warships, Ballistic Missiles, highly enriched Uranium, Fusion Bombs, created by private companies in the "Military Industrial Complex".
Armaments – Explosive Materiel, Napalm etc. created by private companies used in the useless Wars of Vietnam and Iraq whose only purpose was to create profits for the "Military Industrial Complex" as termed and warned about by President Eisenhower in 1960.
War, the standing Army of those who, " Make the sacrifice" and once the sacrifice is made are then forgotten about and cheated out of their pensions over, for example, "Gulf War Syndrome". Used to keep totalitarian dictators in power so that Natural Resources – Petroleum, Metals, Uranium, Diamonds, can be corruptly and cheaply bought and to create future terrorists who are the cause of the necessity for totalitarian dictators and the slave repression of a Totalitarian Society. "You can fool most of the people most of the time, and this is enough in any democracy where you need a maximum of 51% of the vote" and probably less of the vote, because people who understand this information and are disgusted by the corruption of politicians, of the fact that all politicians have to take the Ring, to prove that they are corrupt and are trustworthy enough to, "Stay Bought" before being chosen in advance, so that there is no free choice of people to vote for, will never vote again.
Petroleum – The creation of the Scarcity of Energy Business – Scare means Fear – so as to bump up the prices. One hour of sunlight shining on this planet is sufficient to power all industry, all homes on this planet, for 100 years. The Abundance of the energy of God above our heads is Infinite.
Pharmaceuticals. A. Legal – prescribed by Doctors who are not taught by Pharma-bought, Chair Endowed, University Professors to treat with pharma-less 4000 year old Acupuncture or highly effective Homeopathy. And B. Illegal which only make money because they are kept illegal as in, "Prohibition" Massive trillion dollar Illegal profits are only possible with, "Prohibition". It is possible for doctors to prescribe these "illegal" drugs freely to registered addicts as was done in Britain in the 1960's which totally stops profits for Organised Crime. Such are the profits from legal and illegal drugs that most politicians who take briefs from lobbyists to vote for and speak out for the "Medical Industrial Complex" and "Prohibition" are feeding from the same Company Trough.
Inside every Human Being is the Egotistical Business Sub-Personality filled with Trauma – Formed Negative Karmic Mass who over many lifetimes has become an expert in money business.
There are psychological tests available to Psychologists which test the amount of Corruption, Trauma – Formed Negative Karmic Mass, or the Propensity for Psychopathy, in any human being.
It is not easy to cheat on these tests which can be given to children, every year, to test that they are being cured of psychological problems by Energy Enhancement techniques.
Children have recorded examinations every year for all subjects. Why not test for psychopathy? Parents can independently test their children to help their future development. They can cure all problems before adulthood with Energy Enhancement techniques. Enlightened countries can do it, mandate it, by decree.
These tests and the records from childhood should become mandatorily transparent for any proposed politician or CEO or Professor in any country in the world, which will totally solve the corruption of the Egotistical Psychopathic Business Sub-Personality filled with Trauma – Formed Negative Karmic Mass.
As the Business sub-personality is purified so it becomes possible to ally or align, place your money with the Highest Energies. It is not possible for the Egotistical Business Sub-Personality filled with Trauma – Formed Negative Karmic Mass to align with any pure person.
This alone shows the Height of your Evolution.
Align with Energy Enhancement.
Do Not be Satisfied with Less!!
Come on an Energy Enhancement Course to remove your Egotistical Business Sub-Personality filled with Trauma – Formed Negative Karmic Mass, NOW!!