OSHO
ZEN
ZEN: THE PATH OF PARADOX
VOL. 3
Chapter 4: Therapy is a Function of Love
Question 6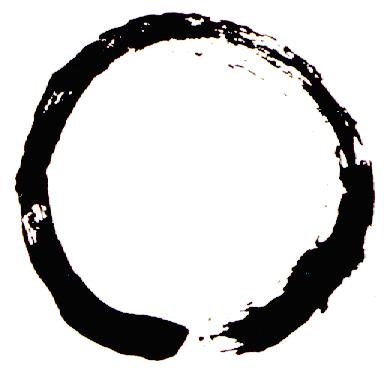 Energy Enhancement Enlightened Texts Zen Paradox, Vol. 3
The sixth question:
Question 6
I HAVE BEEN THINKING AND THINKING FOR TWO OR THREE YEARS NOW OF BEING INITIATED INTO SANNYAS BUT SOMEHOW IT DOESN'T SEEM TO HAPPEN. WHAT DO YOU HAVE TO SAY ABOUT IT?
You are plain lazy. Meditate on this:
In the southern part of Arkansas, where the natives take life easy, a man and his wife were one day sitting on the porch when a funeral procession passed the house.
The man was comfortably seated in a chair which was tilted back on its hind legs against the side of the house, and he was engaged in whittling a piece of wood. As the procession proceeded he said, "I reckon ole man Simpson's havin' about the biggest funeral that's ever been held around here, Caroline -- would you like to see?"
"A purty good-sized one, is it, Bud?" queried the wife, making no effort to move.
"You betcher," Bud answered.
"I certainly would like to see it," said the woman, "It's a shame I ain't facin' that way."
For three years thinking about being initiated...? For three years thinking about sannyas? For what are you waiting? lust plain lazy, cannot take any decisive attitude. Cannot act! You must be a driftwood, accidental.
Become essential! By remaining accidental, one never arrives anywhere. And when I say "Become non-accidental," I mean take some decisions. And sannyas is one of the great decisions in life, it is a turning-point. It is a hundred-and-eighty-degree turn. It will change the very quality of your life, of your being. It will change your whole world. It will never be the same again.
What are you waiting for? If you are happy the way you are, then drop the idea. Be decisive! Then drop the idea! If you are perfectly happy, then why bother? Why think about it at all?
I am not saying to become a sannyasin, remember. I am simply saying "Be decisive." Remaining three yeas in indecisiveness is destructive. Either decide this way or that. If you are feeling good as you are, if you are feeling right as you are, if you are living your life perfectly happily, then why bother about sannyas? Forget all about it!
But you must not be happy. You can't be happy. That's why the idea is arising. The way you have lived up to now has not been the right way. You know it! Then for three yeas just to think about.... You will become more and more dull as the time passes. Three yeas you have been indecisive; four years you will be indecisive, five yeas you will be indecisive. The more you remain indecisive, the more difficult decision will become -- because you are learning a process of remaining indecisive. Either TAKE IT! or forget about it! There is no NEED to remain hanging in limbo.
Three tortoises find a bottle of whiskey in the desert, but they don't have the opener with them. They decide that the youngest one has to go off to the nearest oasis to fetch a corkscrew. "But don't touch the whiskey," he says before taking off. So the two tortoises wait patiently.
Ten years pass, then twenty years, and there is no sign of the friend or the corkscrew. "He probably has lost his way. Let's break the bottle," the two say.
At that moment the young one appears from behind a hill shouting, "If you start cheating, I won't be going at all!"
So how long are you going to be hiding behind your hill? Either go, or simply say you don't want to go.
And this is one of the problems for many people. They simply leave it to circumstances to decide. And even when you are not deciding, something is being decided. Even not to decide is a kind of decision, remember.
For example, you are suffering from a disease and the doctor says, "Get operated on," and you say, "I am trying to decide whether to get operated on or not. " But while you are not getting operated on, you are deciding not to get operated on. Those days are passing and the disease is increasing. If you decide not to get operated on, don't say, "I am not deciding." If you remain indecisive, it is a kind of decision in favour of the disease, against the operation.
During these three years you have been thinking about sannyas, three years you have been there without sannyas -- this was a kind of decision, a negative decision.
Just watch! If being a non-sannyasin feels good, it is perfectly good. With all my blessings, remain a non-sannyasin. I am here only to help you to be more blissful. I am not interested in anything else. If you can be happy without sannyas, then that is the way to be.
But then don't create this anxiety in your head. You will not be happy, you can't be happy. Hence the idea comes again and again to become a sannyasin, to be initiated. And if the idea is coming, then be man enough -- have a little courage! ALWAYS MOVE WITH A POSITIVE DECISION. That is how one grows into integrity. Never remain in the hands of circumstances; otherwise one becomes, by and by, very lousy.
Either you have understood that your way of life, your style of life, has been meaningless, or you have not understood. If you have not understood, then try to understand; there is no question of decision right now. If you have understood, then take the jump.
It happened:
A captain of artillery, a sergeant and a bombardier were arguing about the act of love. The captain declared it was ninety percent pleasure and ten percent work. The sergeant said it was ten percent pleasure and ninety percent work. The bombardier, who was scared of both, said it was fifty percent work, fifty percent pleasure.
They decided to ask the first person who came along, and it happened to be a humble gunner. In answer to the question he said, "Of course, it's a hundred percent pleasure. If it wasn't you lot would make us gunners do it for you!"
Either your life is a pleasant life... even if it is sixty percent pleasure, even if it is fifty-one percent happiness, remain in it. No need to get out of it, because if you get out of something which was fifty-one percent happiness, then the other will be only forty-nine percent. And sooner or later you will start repenting about it; you will have taken a wrong decision.
But I have seen people coming to me and they say, "Ninety percent I have decided to take sannyas, only ten percent the mind is wavering." But do you want to decide for the ten percent? If you don't take it, then you are deciding in favour of the minority. Decide at least in favour of the majority.
I know you cannot be total. How can you be total? Totality will come one day after you have reached to your very innermost core. You will be total in your actions. Then there is no question of minority and majority. Then there is no choice, then there are no alternatives. The obvious is obvious and one does it without any choice. Then there is great freedom -- freedom from choosing. Otherwise, choice always creates anxiety.
But right now you cannot be total. So I will suggest that if the major part of your being is ready for sannyas, take the jump. The minor part of the mind can go on rationalizing. The minor part can go on playing tricks and tactics and strategies on you. It can go on arguing -- it WILL GO ON arguing to the very end, till you take the jump. As long as the hope is there that you may remain with the minor, the minor will try to persuade you.
But look into its arguments -- they are all absurd. You have lived your past, you have not lived your future. This much is certain. Future is open, past is closed. Past you know, future you don't know. If you remain the same as you have lived up to now you will be simply repeating the past. And past you know! -- so what is going to be new by repeating it?
Even if sometimes you go astray, my own suggestion is: be courageous and go astray, but don't repeat the past! At least something new will be possible, some new pasture of being and life will be possible. And if you miss it and you don't get anywhere, you can always come back to the past. The past is always there waiting for you -- it is a junkyard. It never grows, it never goes anywhere, it is just sitting there. You can always come back to it. It is a dead thing, it is a corpse -- the corpse will not run!
You can always go back to your past, it is always there. But don't destroy your future, and don't decide always according to the past. The past tends to capture your future too. The past becomes dictatorial for the future too. It says, "Just be the same as you have been up to now."
Little Bobby Bratwell, caught in mischief for the tenth time one day, was asked by his mother, "How do you expect to get into heaven?"
The lad thought a minute, then replied, "Well, I'll just run in and out and in and out and keep slamming the door until Saint Peter says, 'For heaven's sake, Bobby, come in or stay out!'
Next: Chapter 4: Therapy is a Function of Love, Question 7
Energy Enhancement Enlightened Texts Zen Paradox, Vol. 3
Chapter 4:
Osho - Talks on Zen: Zen: The Path of Paradox, Vol. 3, Chapter 4: Therapy is a Function of Love, Question 1, HOW CAN I WORK AS A THERAPIST IN AN EGOLESS WAY? WHAT SHOULD I DO? at energyenhancement.org
Osho - Talks on Zen: Zen: The Path of Paradox, Vol. 3, Chapter 4: Therapy is a Function of Love, Question 2, IS PSYCHIC HEALTH POSSIBLE APART FROM A RELIGIOUS VIEW OF THE WORLD? at energyenhancement.org
Osho - Talks on Zen: Zen: The Path of Paradox, Vol. 3, Chapter 4: Therapy is a Function of Love, Question 3, WHY DON'T YOU GIVE ANY PROOF FOR GOD'S EXISTENCE? at energyenhancement.org
Osho - Talks on Zen: Zen: The Path of Paradox, Vol. 3, Chapter 4: Therapy is a Function of Love, Question 4, I DON'T UNDERSTAND THE CONCEPT OF ORIGINAL REALIZATION, OR THE ORIGINAL FACE ZEN PEOPLE at energyenhancement.org
Osho - Talks on Zen: Zen: The Path of Paradox, Vol. 3, Chapter 4: Therapy is a Function of Love, Question 5, I AM VERY MUCH IMPRESSED BY WHAT YOU SAY AND WANT TO DONATE QUITE A SUBSTANTIAL AMOUNT OF MONEY TO YOUR WORK. BUT I WANT TO GIVE THE MONEY DIRECTLY TO YOU. IS THIS POSSIBLE? at energyenhancement.org
Osho - Talks on Zen: Zen: The Path of Paradox, Vol. 3, Chapter 4: Therapy is a Function of Love, Question 6, I HAVE BEEN THINKING AND THINKING FOR TWO OR THREE YEARS NOW OF BEING INITIATED INTO SANNYAS BUT SOMEHOW IT DOESN'T SEEM TO HAPPEN. WHAT DO YOU HAVE TO SAY ABOUT IT? at energyenhancement.org
Osho - Talks on Zen: Zen: The Path of Paradox, Vol. 3, Chapter 4: Therapy is a Function of Love, Question 7, WHAT IS PREOCCUPATION? at energyenhancement.org