OSHO
ZEN
TURNING IN
Chapter 2: Morality: nothing but delusion
Question 1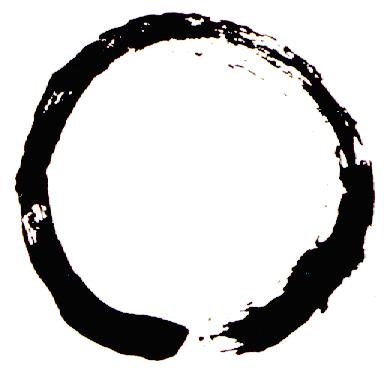 Energy Enhancement Enlightened Texts Zen Turnin In
Question 1
Maneesha has asked:
OUR BELOVED MASTER,
I UNDERSTOOD YOU TO SAY RECENTLY THAT THERE WAS NO SENSE GIVEN TO US TO TAKE US INWARDS, AND HENCE MEDITATION WAS ABOVE THE NATURAL -- TRANSCENDENTAL.
WHAT THEN IS THE URGE, THE ENERGY THAT PROVOKES A PERSON TO GO ABOVE WHAT IS NATURAL? AND WHY DOES GOING IN AFFECT SOME PEOPLE'S LIVES, EVEN TOTALLY CHANGE SOME PEOPLE'S LIVES, WHILE IT LEAVES OTHERS ABSOLUTELY UNTOUCHED?
Maneesha, you have asked two questions. One is, "What then is the urge, the energy that provokes a person to go above what is natural?" Boredom.
Have you ever seen a bored buffalo, or a bored donkey? In the whole of nature you will not find anybody bored except man. Boredom is a unique quality as far as man in concerned, a very high-rate quality.
Man becomes bored with nature too, but first one should come to be natural. As you become natural, slowly slowly you become bored with it. And that boredom is being discussed by the existentialists in the West, but without understanding the deeper implications the East has encountered. The existentialists stop with boredom; the East has not stopped with boredom, it has taken a quantum leap. It has gone beyond nature.
But beyond nature is not against nature. Beyond nature is simply above nature, supranature, transcendental to nature.
So the first thing is finding the self, the nature. There is not much trouble in it, you just have to put your delusions aside. Then soon, you will start feeling bored with nature itself because it is repetitive: waking in the morning, eating your food, going to your work, coming home in the evening, going to your bed... a circle... silent, peaceful, no more tensions of the old days, no more anguishes and worries of the old days, very content. But even contentment at a point becomes boredom, even peace at a point becomes heavy.
Even enlightenment at a point has to be dropped.
The moment you drop enlightenment you transcend nature. Enlightenment is the ultimate point up to which nature can take you, and then there is the cliff. Jumping into the unknown, disappearing into the universe -- that is the quantum leap.
So there are two jumps: one is a very small one, from delusions to nature; the other one is really The Great Matter -- but boredom is the cause.
Just look at the life of a Gautam Buddha -- no television, no cigarettes, no cards to play, no chess, no football games, no boxing matches.... What is in the life of poor Buddha? -- just a silence, eternally silent, where nothing happens, no football.
That's why I say it is very difficult for Americans to become enlightened. They are so entertained that the point of boredom never comes. They go on changing their wives.... In India you are bound to get bored with your wife, but in America you will simply change. Why get bored?
The average time in America for everything is three years: in three years you have to change your wife, you have to change your car, you have to change your house, you have to change your job, you have to change your city, you have to change everything. This way... and seven and a half hours per day, millions of people are just sitting glued in their chairs before that idiot-box, television.
Now they have started a great association, the association of TV potatoes, and people are becoming members and wearing potato badges.
It is very difficult in America to become enlightened. So much is going on....
It was good Buddha was born twenty-five centuries before, in India. Here, things are very much still the same. Just go into a deeper part of the country, into a village, and you will find life utterly boring -- simple, but there is nothing, just simplicity. This simplicity comes to a point when you want to disappear into the universe. That is the urge to go beyond the natural.
"And why does going in affect some people's lives, even totally change some people's lives, while it leaves others absolutely untouched?"
It all depends on the receptivity of the people. You may come across a buddha, you may even shake hands with a buddha, and you may not recognize anything unusual at all. You are a bamboo without holes. You are not receptive enough.
To recognize a buddha is in itself a great meditative quality. Unless you have been meditating you will not be able to see the radiance of the buddha nor his rhythmic heartbeat, nor his grace and beauty, nor the area of energy that is created around him just like a magnet. The deeper you go into meditation, the more you can recognize. So a few people who are in some way receptive -- poets, dancers, musicians, creative people who are not limited by the boundaries of the knowledge given to them but are always searching for the new, always open to receive a new guest -- these people will recognize the buddha immediately. But there are millions more to whom buddha is just a word. They are bamboos without holes. They will not be affected at all.
It is unfortunate, but you cannot interfere in somebody's life. You cannot start drilling holes in somebody's life to make him receptive. You have just to wait: perhaps their time has not come. Perhaps tomorrow, or the day after tomorrow... and it does not matter in the eternity of time. Whenever it happens it is always fresh and new, whenever it happens it is always early.
Now, let us drill a few holes in everybody without touching any screwdriver.
Just the hands should be enough!
(THE MASTER MAKES TICKLING MOTIONS TOWARDS ANANDO, AND SETS OFF WAVES OF GIGGLES.)
You should not touch....
Jablonski goes to the hardware store and asks the manager for a job.
"Okay," says the manager, "you can have the job if you can sell. Can you sell?"
"I guess so," says Jablonski.
"Well," says the manager, "watch me and learn something!"
A man comes into the store and asks the manager for some grass seed. "Fourth aisle over, third shelf," says the manager.
The man returns with the grass seed and the manager says, "Would you like to buy one of our new lawn mowers? They are on sale right now."
"What?" says the man. "But I don't even have my grass yet."
"I know," says the manager, "but you will in a few weeks and then you will need a new lawn mower. And if you buy one now, it will be much cheaper."
"I guess you are right," says the man, and he buys the lawn mower.
"So," says the manager to Jablonski, "do you think you can do that?"
"Sure," replies Jablonski. "No problem!"
"Okay," says the manager. "I have to go to the bank. You take over -- and sell!"
Jablonski nods and waits for his first customer. Just then a woman walks up to him and says, "Where are the tampons?"
"Fifth aisle over, fourth shelf down," replies Jablonski, professionally.
When she returns to pay, Jablonski asks, "Do you have a lawn mower?"
"No. Why?" asks the woman.
"Well," says Jablonski, "you might as well mow the lawn while you aren't doing any fucking!"
Young Leonard Loophole is on vacation in the woods, and he decides to write a letter to his girlfriend. But he has no writing paper with him, so he walks to a nearby village store.
Inside, he approaches the girl attendant, Molly Must, a very sexy young brunette.
"Do you keep stationery?" asks Leonard.
"Well," says Molly, in a sexy voice, "I can until the last few seconds, and then I go completely wild!"
Zabriski is leaving on a business trip to Poland. "I always hate to leave," he says to his friend, Klopski. "I never trust my wife on her own. There is always this doubt... always this doubt."
"Don't be worried," says Klopski. "I am your best friend. While you are gone, I will keep an eye on her."
"Really?" says Zabriski. "Would you do that for me? I am so relieved. I know that I should trust my wife, but there is always this doubt... always this doubt."
"It is okay," says Klopski. "Leave it to me."
Three weeks later Zabriski returns and meets with his friend. "I am afraid I have some bad news," says Klopski.
"Well, what is it?" asks Zabriski.
"The very first night you were gone," tells Klopski, "I watched Seamus O'Ryan sneak into the back door of your house. Your wife met him there dressed only in high-heels and red satin panties."
"Really?" asks Zabriski. "Then what?"
"Then Seamus kissed your wife and he put his hand down into her red satin panties."
"Really?" asks a shocked Zabriski. "Then what?"
"Then," says Klopski, "she put her hand down inside his pants, and Seamus began kissing her breasts."
"Really?" gasps Zabriski. "Then what?"
"Then," continues Klopski, "they fell back onto the sofa. She threw off her panties, he threw off his pants, and then the lights went out -- so I could not see any more."
"What? The lights went out?" shouts Zabriski. "You see? There is always this doubt!"
Nivedano...
(Drumbeat)
(Gibberish)
Nivedano...
(Drumbeat)
Be silent, close your eyes.
Feel your body to be completely frozen.
Gather yourself in.
Nothing exists outside,
just concentrate on the center of your being.
This is the only refuge -- to be in this space,
you are beyond death, beyond life. You are meeting with existence.
Except this meeting, all religion is simply talk.
From this point you can take the jump
and disappear into the open sky. It is within you
to transcend even yourself.
Rejoice this moment, feel blissful.
See the flowers everywhere.
Look -- in everything, the moon.
From your space of buddhahood
the whole existence becomes a great poetry, a great song.
A great creative energy arises out of this space.
This nothingness, this emptiness is the origin of the smallest grass leaf up to the biggest star.
Deeper... deeper.
Don't hold anything, just go deeper.
Nivedano...
(Drumbeat)
The body is there, the mind is there,
but you are not the body, you are not the mind.
You are just the watcher, just the witness.
Nothing has ever happened to you
and nothing will ever happen to you;
you are just a mirror, reflecting.
This moment, this suchness is your original nature.
Everything else is imposed on you.
This space is purely your own.
To realize this is to become a buddha.
It is simply a recognition:
you are already a buddha,
you just don't have the guts to recognize
and to remember it in your day-to-day work.
Twenty-four hours you are a buddha;
there is not even a holiday for your buddha.
Just keep this consciousness as an undercurrent,
flowing into all your activities,
waking, sleeping...
This is the only religiousness that I know. All so-called religions are political exploitations, fictions of the priests. They have taken the whole dignity of human beings; they have made them slaves, and sacrificial. You can only assert your freedom by being a buddha. Out of this, whatever you do is right, is good, is graceful.
This moment, this place is so blessed
that ten thousand buddhas have melted like ice
into each other.
There is only one lake of buddhahood; drink out of it.
Nivedano...
(Drumbeat)
Come back from your great experience,
but bring the fragrance of it with you.
Sit down like a buddha for a few seconds...
collecting all that has happened in these few
moments within you,
becoming clearly aware of the road that leads to
your innermost core,
because you will be going and coming on the same
way every day.
This is the way towards your home,
where you are the host, not the guest.
Okay, Maneesha?
Yes, Beloved Master.
Can we celebrate the buddhas?
Yes, Beloved Master!
Next: Chapter 3: Go on unconcerned
Energy Enhancement Enlightened Texts Zen Turnin In
Chapters:
Osho - Talks on Zen: Turning In, Chapter 1: The absolute host, RYUSUI SAID: EMPTINESS IS A NAME FOR NOTHINGNESS, A NAME FOR UNGRASPABILITY, A NAME FOR MOUNTAINS, RIVERS, THE WHOLE EARTH. IT IS ALSO CALLED THE REAL FORM. IN THE GREEN OF THE PINES, THE TWIST OF THE BRAMBLES, THERE IS NO GOING OR COMING at energyenhancement.org
Osho - Talks on Zen: Turning In, Chapter 1: The absolute host, Question 1, CAN ONLY THE EYES OF ENLIGHTENMENT SEE EMPTINESS? at energyenhancement.org
Osho - Talks on Zen: Turning In, Chapter 2: Morality: nothing but delusion, GOOD FRIENDS, IN THIS TEACHING, FROM THE OUTSET, SITTING IN MEDITATION DOES NOT CONCERN THE MIND NOR DOES IT CONCERN PURITY; WE DO NOT TALK OF STEADFASTNESS at energyenhancement.org
Osho - Talks on Zen: Turning In, Chapter 2: Morality: nothing but delusion, Question 1,I UNDERSTOOD YOU TO SAY RECENTLY THAT THERE WAS NO SENSE GIVEN TO US TO TAKE US INWARDS, AND HENCE MEDITATION WAS ABOVE THE NATURAL -- TRANSCENDENTAL at energyenhancement.org
Osho - Talks on Zen: Turning In, Chapter 3: Go on unconcerned, WHAT IS THE USE OF CATCHING A DREAM, AN ILLUSION, A FLOWER IN THE SKY? THERE IS, FOLLOWERS OF THE WAY, ONLY THE ONE WHO IS NOW PRESENT HERE AND IS LISTENING TO MY EXPOUNDING OF THE DHARMA.at energyenhancement.org
Osho - Talks on Zen: Turning In, Chapter 3: Go on unconcerned, Question 1, IT SEEMS THAT THE MIND GIVES US THE ILLUSION OF CONTROL OVER LIFE, WHILE AWARENESS MAKES US RESPONSIBLE FOR OUR LIVES. IS NOT THE TURNING POINT RECOGNIZING THE DIFFERENCE BETWEEN BEING IN CONTROL AND BEING RESPONSIBLE? at energyenhancement.org
Osho - Talks on Zen: Turning In, Chapter 4: Enlightenment is the way to extinction, DAIKAKU SAID: THIS TEACHING IS THE SCHOOL OF THE ENLIGHTENED MIND. THE ENLIGHTENED MIND ITSELF BASICALLY HAS NO DELUSION OR ENLIGHTENMENT at energyenhancement.org
Osho - Talks on Zen: Turning In, Chapter 4: Enlightenment is the way to extinction, Question 1, NOBODY IN THEIR RIGHT MIND WOULD WANT TO BE EXTINGUISHED. SO WHO OR WHAT IS IT INSIDE US THAT FEELS A PULL TOWARDS OBLITERATION? at energyenhancement.org
Osho - Talks on Zen: Turning In, Chapter 5: Meditation, the method of great liberation, DAIKAKU SAID TO HIS ASSEMBLY OF MONKS: 'SITTING MEDITATION IS THE METHOD OF GREAT LIBERATION; ALL THE TEACHINGS FLOW FORTH FROM THIS; MYRIAD PRACTICES ARE MASTERED THIS WAY. SUPERNORMAL POWERS, KNOWLEDGE, WISDOM AND VIRTUE, ALL ARISE FROM HERE at energyenhancement.org
Osho - Talks on Zen: Turning In, Chapter 5: Meditation, the method of great liberation, Question 1, SITTING IN FRONT OF YOU AND FACING NOTHINGNESS FOR A FEW MINUTES EACH EVENING IS ONE THING, BUT QUITE ANOTHER WHEN IT CONFRONTS ONE DURING THE OTHER TWENTY-THREE HOURS AND FIFTY-FIVE MINUTES OF THE DAY at energyenhancement.org
Osho - Talks on Zen: Turning In, Chapter 6: Underlying great doubt there is great satori, HAKUIN SAID: MY HUMBLE ADVICE TO YOU DISTINGUISHED PERSONS WHO STUDY THE PROFOUND MYSTERY OF THE BUDDHA-DHARMA IS THIS at energyenhancement.org
Osho - Talks on Zen: Turning In, Chapter 6: Underlying great doubt there is great satori, Question 1, I HAVE UNDERSTOOD YOU TO ENCOURAGE US TO KEEP THE ABILITY TO DOUBT ALWAYS ALIVE. IS THERE NO POINT AT WHICH DOUBT IS NO LONGER NEEDED? A POINT WHEN IT IS NO LONGER HELPFUL? at energyenhancement.org
Osho - Talks on Zen: Turning In, Chapter 7: Nothingness is your original face, WHAT I TELL PEOPLE ABOUT IS NOTHING SPECIAL; IT'S THE UNBORN, ENLIGHTENED, NO-MIND INNATE IN EVERYONE. WHAT IS IT ABOUT? at energyenhancement.org
Osho - Talks on Zen: Turning In, Chapter 7: Nothingness is your original face, Question 1, COULD IT REALLY BE THAT ONE DAY ENLIGHTENMENT IS SEEN AS 'NOTHING SPECIAL'? COULD CHILDREN LIVE SIMPLY THROUGH AWARENESS, RATHER THAN CONDITIONING, SO THAT THEY POP OFF INTO NIRVANA ALMOST AS SOON AS THEY POP OUT INTO LIFE? at energyenhancement.org
Osho - Talks on Zen: Turning In, Chapter 8: Fulfilling buddhahood right where you are, THIS SCHOOL IS AN EXCEEDINGLY DEEP AND SUBTLE TEACHING; ONCE YOU HAVE HEARD IT, IT BECOMES AN EXCELLENT CAUSE FOR ENLIGHTENMENT FOR ALL TIME at energyenhancement.org
Osho - Talks on Zen: Turning In, Chapter 8: Fulfilling buddhahood right where you are, Question 1, WHAT PLACE DOES A STRUCTURED MEDITATION TECHNIQUE HAVE IN THE LIVES OF YOUR SANNYASINS, BOTH WHEN WE ARE LIVING NEAR YOU AND WHEN WE ARE AWAY? at energyenhancement.org