OSHO
ZEN
TURNING IN
Chapter 4: Enlightenment is the way to extinction
Question 1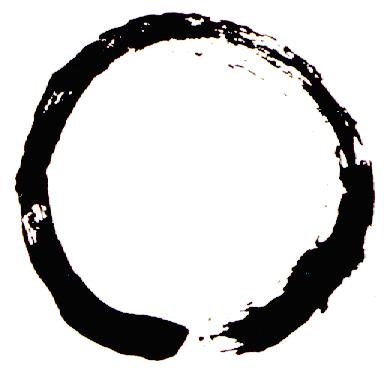 Energy Enhancement Enlightened Texts Zen Turnin In
Question 1
Maneesha has asked a similar question:
OUR BELOVED MASTER,
NOBODY IN THEIR RIGHT MIND WOULD WANT TO BE EXTINGUISHED. SO WHO OR WHAT IS IT INSIDE US THAT FEELS A PULL TOWARDS OBLITERATION?
It was absolutely right to ask Buddha, "Your teaching is strange: meditating seems to be the ultimate suicide. Why should one desire extinction?" But Buddha's answer was very clear, although it was not received by the Indian mind.
His answer was very clear. He said, "Because you are the problem; hence extinction is the only solution."
It is not that you have problems; this has to be understood very clearly. It is not that you have problems, so problems can be solved separately and you can be saved. If that were the situation, then Buddha would have been wrong. But this is not the situation. You are the problem. You cannot be without problems.
Just think that one morning you wake up and you don't have any problems -- you will be in such grief. You will say, "My God, what am I going to do? No problems at all!"
You cling to problems because problems give you personality. They give you a certain identity.
Without problems, you are no more. You are just a collection of problems. That's why Buddha is right, that meditation is the extinction not only of problems but of you too, because you were nothing but a collection, a name for a collection of problems. When all the problems are gone, you are gone... you are not separate from your problems. Buddha's greatest contribution to the world was the realization that man himself is the problem. You may go on changing problems -- that is possible -- but you cannot exist without problems. There is no need! If you don't have any problem, what is the point of existing?
Psychologists now say that after retirement, people lose almost ten years of life. If they had remained working they would have lived ten years more, but because they got retired... They had been hankering for years to be retired so they could go on a world tour or visit ancient palaces, castles, the Himalayas. They will enjoy, life will be fun. Up to now life has been just work, work, work. After retirement they can enjoy life as fun.
But after retirement they find that life has become absolutely useless. Nobody needs them. Their children are grown up, they have gone their way. And even if they tour around the world...
I have seen tourists with all kinds of cameras and bags and machinery covering both their sides, but look at their faces! They know that they are unnecessarily running from the Taj Mahal to Ajanta, from Ajanta to Ellora. They know perfectly well that all this is useless; they are simply keeping themselves engaged in something which is futile. Now death seems to be the only release. Naturally their lifespan shrinks.
What Gautam Buddha is saying is a very ultimate answer to man. He says that you are the problem. It does not matter what shape the problem takes -- unless you are ready to extinguish yourself, the problem will go on coming in new forms. Youth has its problems, childhood has its problems; the child wants quickly to grow up.
I have been talking to small children. They all want to grow up quickly because they see that others are enjoying -- smoking cigarettes, going to the movies, having girlfriends. They want to grow as quickly as possible.
Once I used to live by the side of a post office, and I used to go early, at three o'clock in the morning, for a walk. One night I saw a little boy. It was a full-moon night, so I could figure out who he was; he was the postmaster's son. And seeing me, he hid himself behind a tree.
I got hold of him and I asked, "What is the matter? Why are you hiding? Just come out."
He said, "I will come out, but don't tell my daddy."
I said, "What is the problem, that you are trying to hide?"
He was hiding an artificial mustache, and a cigarette. He was pretending to be his father. He was walking the same way as his father walked.... He said, "Just don't tell him, otherwise he will give me a good beating."
I said, "What is the hurry? Someday the mustache will grow, and then you can smoke cigarettes also. It is too soon."
He said, "I have been waiting and waiting and everybody seems to be enjoying and I have to go on playing with toys. Whenever I make a fuss my father brings another toy. How long do I have to be with toys? I want real things!"
I said, "You can have real toys."
He said, "I have! I can show you in my house, you come with me. I have a beautiful girl who opens her eyes and if you lie her down she closes her eyes. But after all it is only a toy! -- it is not a real girlfriend."
I said, "That's true!"
Small children have their problems. When they grow up, they have their problems. The same girlfriends, the same boyfriends that they had wanted become a nightmare, nagging each other, torturing each other, doing everything nasty to each other and still holding together. It is very difficult to get rid of your torturer, because deep down you also feel alone if nobody tortures you.
The Hindu shastras say that you have to beat your woman once a week absolutely; otherwise she will think you don't love her. I think there is something in it! If you don't beat your girlfriend, she will beat you. It is up to you to choose.
George Bernard Shaw used to say that giving women equality is impossible. When asked why he said, "My lifelong experience" -- and nobody has lived so long as he has lived, he almost made a century -- "My experience is, either you keep the woman down with force or she will keep you down. Equality is not possible. Either you are superior or she is superior. One of you has to be inferior at any cost."
Equality is impossible, according to George Bernard Shaw, and I can see the point. It is always difficult.
So when you are young you have your troubles and you want to get out of this troubled age quickly, but problems remain.
As old age starts coming one becomes afraid, because old age means death is not far away. And old age means the younger generation around you is no longer interested in you. You are too old, too out of fashion. You cannot mix with the younger generation, they avoid you. You are finished; just understand the point that you are finished. All your false teeth won't help.
There are people around who have everything false, and they are thinking to deceive younger people. But how long can you deceive? -- in the night you have to take out your false teeth. One day you may not be observed, but the second day... while sleeping your false hair falls from your skull, and the woman who is lying beside you cannot believe that you have been deceiving her! But everything seems to be false.
There is an age where false things are needed; otherwise you are out-of-date. But what are you doing here? Just go to your graves! Meditate there! The world has left you alone. Old age... and death seems to be knocking at any moment on your door, and the fear of the unknown... Your whole life is a problem.
From the very birth the child resists coming out of the womb because he has lived for nine months in a most comfortable, most luxurious place. No work, and every need is automatically provided -- why should he leave this place? And who knows what is outside? That is why women have so much trouble giving birth to a child: the child clings, the child does not want to come out. From that moment, up to when you are put on a funeral pyre, you are just trouble -- to yourself and to others.
Maneesha, that is the need, the desire, for ultimate annihilation, dissolving into the universe -- so that you don't have any personal needs, any personal problems; so that you don't have any burden, not even of being, because being is also a burden.
Buddha's insight is so great that he is still ahead of his time. Even though twenty-five centuries have passed, he has not yet found his contemporaries, because what he is saying is so ultimately true that it hurts, that one wants not to see it, to close one's eyes.
It was for this reason that Buddhism could not grow in India -- because India's mind was, for centuries, cultivated with the idea that prayer, meditation, yoga, everything is for a reward.
And Buddha says, "If you have any idea of reward, you will miss. The very idea of attaining something will prevent you from merging into existence." It was so contrary to people's minds that only a few very intelligent people followed him. And after he died, within three hundred years... just three hundred years after his death, not even a ripple remained. In India, Buddhism has completely disappeared.
Three hundred years later Alexander the Great came to India. He wanted to meet some Buddhist saints, but he could not. He could not find any. Why did it disappear so quickly, such a great insight? The reason is, the Indian mind is basically greedy. It talks about renunciation, but even renunciation is for a reward. It talks about charity, but charity is also for a reward. Everything is business.
Buddhism managed to grow its roots in China, in Korea, in Japan, in Thailand, for the simple reason that they were not so-called religious people. China was under the great impact of Confucius, who did not believe in God, who did not believe in any heaven or any hell. Buddhism found the right ground where people were not asking for attainment, even after death. And Japan was even more fertile a land; they did not have the Indian greed.
It is very strange that India continues to claim to the whole world that it is the only spiritual land. It is all cow dung. I have lived for half a century, and I have watched the Indian mind from all sides -- they are more greedy than any people in the world, but they have made even their greed spirituality.
Buddha could not make his roots here for the simple reason that the Indian mind was already prejudiced and prepared for having great pleasures beyond death. It could not lose those pleasures. And naturally, to the mind, the question that Maneesha is asking arises.
"Nobody in their right mind" -- that is true... "Nobody in their right mind would want to be extinguished."
But who is there who is in their right mind? In fact, when you are in your right mind, you would love to be extinguished. Only the insane want to continue. What is the point? Just think for a moment: before you were born, do you think there was something missing in the world? And think again: when you will be dead, do you think something will be missing in the world? Millions of people have come and gone -- the world continues.
Buddha is saying: Birth is pain, youth is pain, old age is pain, death is pain -- why do you want to continue? For what? His meditation is a search for dissolving oneself back into the cosmos. It is total rest, rest from yourself; total freedom, freedom even from yourself.
This is one of the reasons I am not part of India. Those who have come to me from all over the world are not greedy people. They really want to understand that life is a problem, that mind is a problem. In fact, to be is to be a problem. Then why not be courageous and not be?
You will find very few Indians here; they are all against me. Again they find another buddha teaching annihilation, extinction, teaching ultimate death. But only very intelligent people can understand it. Buddhism is for the most sophisticated, for the most intelligent. It is not for the ordinary people, for the mediocre. They will go on suffering, but they will never understand that their very being is suffering. Non-being is the freedom from suffering.
A few laughs before you disappear, die, extinguish... and this time really go. At least for a few moments you will be a buddha, and there is no harm if you don't come back. We will still celebrate -- it is a promise.
Dilly and Dally, two salesmen, are standing together at the bar, talking about football. At the other end of the bar an old drunk is having trouble holding himself and his drink upright at the same time.
Suddenly Dilly notices a very unpleasant smell.
"Hey, Dally!" he says, "do you smell shit?"
Dally sniffs the air, nods and starts to hold his nose.
"I think it's coming from that old drunk over there," he says.
"Excuse me," says Dally to the old guy, "but there is a terrible smell around here. Did you shit in your pants?"
The bleary-eyed drunk lifts up his head and stares at Dilly.
"Yup," he slobbers, "what about it?"
"Well," says a shocked Dilly, "why don't you go to the bathroom and wash yourself?"
The old drunk stares back, blinking, and then says, "Because I haven't finished yet!"
Three secretaries, Betty, Boopsee and Barbara, are working in the same office for the same boss, the famous male chauvinist tyrant, Dumford Porkeye.
"He is so mean," says Betty to Boopsee and Barbara on their coffee break, "so yesterday I put salt in his sugar bowl just to watch his face when he drank his coffee."
"That's nothing," says Boopsee. "I found a pack of condoms in his desk drawer and took a pin and put holes in the ends of all them!"
At that moment, Barbara fainted.
Donald Dixteen is touring Spain. He is looking at the boats in the harbor of a small fishing village, when Old Carlos comes over to him and asks, "How many boats do you see there in the water?"
"About twenty-five," replies Donald.
"Twenty-eight, in fact!" says Carlos. "And I built every one of them with my own hands! But do my neighbors call me Carlos the boat builder? They do not! How many houses do you see on the hillside over there?" continues Carlos.
"Thirty-two," replies Donald.
"Correct!" agrees Carlos, "all built by me. But do my neighbors call me Carlos the house-builder? They do not!
"Well, what do they call you?" insists Donald. "Carlos the what?"
"What do they call me?" exclaims Carlos, eyeing a nearby hen lovingly.
"You wouldn't believe it," explains Carlos, "just because of that one little chicken I fucked!"
Nivedano...
(Drumbeat)
(Gibberish)
Nivedano...
(Drumbeat)
Be silent, close your eyes.
Feel your body to be frozen.
Gather your consciousness inwards,
deeper and deeper....
This silence, this peace, this blissfulness
discovers the buddha within you.
For these few moments you are a buddha
and it is up to you, if you can remember --
then you can be a buddha twenty-four hours.
`Buddha' simply means silent awareness.
And the silent awareness is not something dead,
it is full of joy,
it is full of juice,
it is full of dance.
It has a music of its own.
To make it more clear, Nivedano...
(Drumbeat)
Relax....
Relax into the universe.
Drop yourself, with all your problems.
Just don't be!
This is transcending even the buddha.
This is entering into the cosmos itself,
losing all your personality, individuality.
The dewdrop slipping from the lotus leaf
into the ocean...
This is the most blissful
and ecstatic moment of your life.
Continue to remember it.
It is your own nature.
It is not something uncommon,
it is not something extraordinary,
it is just pure nature, simply very ordinary,
without any claim to anything.
This brings so much light and so much delight
that it starts overflowing in you.
Nivedano...
(Drumbeat)
Come back, but don't come back
leaving your experience behind --
bring it with you.
Slowly, gracefully resurrect.
Sit for a few seconds as buddhas,
collecting,
remembering where you have been...
the experience...
so that it becomes an undercurrent in your life
twenty-four hours a day.
It can change all your gestures, activities --
not only yours, it can change people around you.
It is infectious.
Share it, don't be a miser!
Okay, Maneesha?
Yes, Beloved Master.
Can we celebrate the ten thousand buddhas?
Yes, Beloved Master.
Next: Chapter 5: Meditation, the method of great liberation
Energy Enhancement Enlightened Texts Zen Turnin In
Chapters:
Osho - Talks on Zen: Turning In, Chapter 1: The absolute host, RYUSUI SAID: EMPTINESS IS A NAME FOR NOTHINGNESS, A NAME FOR UNGRASPABILITY, A NAME FOR MOUNTAINS, RIVERS, THE WHOLE EARTH. IT IS ALSO CALLED THE REAL FORM. IN THE GREEN OF THE PINES, THE TWIST OF THE BRAMBLES, THERE IS NO GOING OR COMING at energyenhancement.org
Osho - Talks on Zen: Turning In, Chapter 1: The absolute host, Question 1, CAN ONLY THE EYES OF ENLIGHTENMENT SEE EMPTINESS? at energyenhancement.org
Osho - Talks on Zen: Turning In, Chapter 2: Morality: nothing but delusion, GOOD FRIENDS, IN THIS TEACHING, FROM THE OUTSET, SITTING IN MEDITATION DOES NOT CONCERN THE MIND NOR DOES IT CONCERN PURITY; WE DO NOT TALK OF STEADFASTNESS at energyenhancement.org
Osho - Talks on Zen: Turning In, Chapter 2: Morality: nothing but delusion, Question 1,I UNDERSTOOD YOU TO SAY RECENTLY THAT THERE WAS NO SENSE GIVEN TO US TO TAKE US INWARDS, AND HENCE MEDITATION WAS ABOVE THE NATURAL -- TRANSCENDENTAL at energyenhancement.org
Osho - Talks on Zen: Turning In, Chapter 3: Go on unconcerned, WHAT IS THE USE OF CATCHING A DREAM, AN ILLUSION, A FLOWER IN THE SKY? THERE IS, FOLLOWERS OF THE WAY, ONLY THE ONE WHO IS NOW PRESENT HERE AND IS LISTENING TO MY EXPOUNDING OF THE DHARMA.at energyenhancement.org
Osho - Talks on Zen: Turning In, Chapter 3: Go on unconcerned, Question 1, IT SEEMS THAT THE MIND GIVES US THE ILLUSION OF CONTROL OVER LIFE, WHILE AWARENESS MAKES US RESPONSIBLE FOR OUR LIVES. IS NOT THE TURNING POINT RECOGNIZING THE DIFFERENCE BETWEEN BEING IN CONTROL AND BEING RESPONSIBLE? at energyenhancement.org
Osho - Talks on Zen: Turning In, Chapter 4: Enlightenment is the way to extinction, DAIKAKU SAID: THIS TEACHING IS THE SCHOOL OF THE ENLIGHTENED MIND. THE ENLIGHTENED MIND ITSELF BASICALLY HAS NO DELUSION OR ENLIGHTENMENT at energyenhancement.org
Osho - Talks on Zen: Turning In, Chapter 4: Enlightenment is the way to extinction, Question 1, NOBODY IN THEIR RIGHT MIND WOULD WANT TO BE EXTINGUISHED. SO WHO OR WHAT IS IT INSIDE US THAT FEELS A PULL TOWARDS OBLITERATION? at energyenhancement.org
Osho - Talks on Zen: Turning In, Chapter 5: Meditation, the method of great liberation, DAIKAKU SAID TO HIS ASSEMBLY OF MONKS: 'SITTING MEDITATION IS THE METHOD OF GREAT LIBERATION; ALL THE TEACHINGS FLOW FORTH FROM THIS; MYRIAD PRACTICES ARE MASTERED THIS WAY. SUPERNORMAL POWERS, KNOWLEDGE, WISDOM AND VIRTUE, ALL ARISE FROM HERE at energyenhancement.org
Osho - Talks on Zen: Turning In, Chapter 5: Meditation, the method of great liberation, Question 1, SITTING IN FRONT OF YOU AND FACING NOTHINGNESS FOR A FEW MINUTES EACH EVENING IS ONE THING, BUT QUITE ANOTHER WHEN IT CONFRONTS ONE DURING THE OTHER TWENTY-THREE HOURS AND FIFTY-FIVE MINUTES OF THE DAY at energyenhancement.org
Osho - Talks on Zen: Turning In, Chapter 6: Underlying great doubt there is great satori, HAKUIN SAID: MY HUMBLE ADVICE TO YOU DISTINGUISHED PERSONS WHO STUDY THE PROFOUND MYSTERY OF THE BUDDHA-DHARMA IS THIS at energyenhancement.org
Osho - Talks on Zen: Turning In, Chapter 6: Underlying great doubt there is great satori, Question 1, I HAVE UNDERSTOOD YOU TO ENCOURAGE US TO KEEP THE ABILITY TO DOUBT ALWAYS ALIVE. IS THERE NO POINT AT WHICH DOUBT IS NO LONGER NEEDED? A POINT WHEN IT IS NO LONGER HELPFUL? at energyenhancement.org
Osho - Talks on Zen: Turning In, Chapter 7: Nothingness is your original face, WHAT I TELL PEOPLE ABOUT IS NOTHING SPECIAL; IT'S THE UNBORN, ENLIGHTENED, NO-MIND INNATE IN EVERYONE. WHAT IS IT ABOUT? at energyenhancement.org
Osho - Talks on Zen: Turning In, Chapter 7: Nothingness is your original face, Question 1, COULD IT REALLY BE THAT ONE DAY ENLIGHTENMENT IS SEEN AS 'NOTHING SPECIAL'? COULD CHILDREN LIVE SIMPLY THROUGH AWARENESS, RATHER THAN CONDITIONING, SO THAT THEY POP OFF INTO NIRVANA ALMOST AS SOON AS THEY POP OUT INTO LIFE? at energyenhancement.org
Osho - Talks on Zen: Turning In, Chapter 8: Fulfilling buddhahood right where you are, THIS SCHOOL IS AN EXCEEDINGLY DEEP AND SUBTLE TEACHING; ONCE YOU HAVE HEARD IT, IT BECOMES AN EXCELLENT CAUSE FOR ENLIGHTENMENT FOR ALL TIME at energyenhancement.org
Osho - Talks on Zen: Turning In, Chapter 8: Fulfilling buddhahood right where you are, Question 1, WHAT PLACE DOES A STRUCTURED MEDITATION TECHNIQUE HAVE IN THE LIVES OF YOUR SANNYASINS, BOTH WHEN WE ARE LIVING NEAR YOU AND WHEN WE ARE AWAY? at energyenhancement.org