OSHO
ZEN
TURNING IN
Chapter 8: Fulfilling buddhahood right where you are
Question 1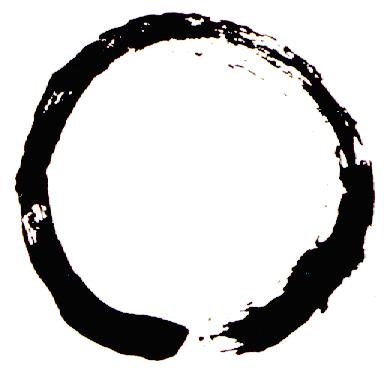 Energy Enhancement Enlightened Texts Zen Turnin In
Question 1
Maneesha has asked:
OUR BELOVED MASTER,
WHAT PLACE DOES A STRUCTURED MEDITATION TECHNIQUE HAVE IN THE LIVES OF YOUR SANNYASINS, BOTH WHEN WE ARE LIVING NEAR YOU AND WHEN WE ARE AWAY?
IS IT SUFFICIENT TO SIT IN MEDITATION IN YOUR PRESENCE OR LISTEN TO A VIDEO, AND THEN TO CARRY THAT MEDITATIVENESS INTO THE REST OF THE DAY, OR SHOULD ADDITIONAL TIME BE SET ASIDE TO DO ZAZEN OR VIPASSANA?
Maneesha, it is up to everyone's convenience.
If you feel that it is not enough to be meditative in all your activities, then it is perfectly good to have some small time just for meditation. But if you feel that you have the same joy, the same silence when you are doing your work meditatively as when you are sitting especially for meditation, then there is no need.
Ultimately, there should be no need. For the beginners I am saying, at your convenience. But finally, your whole life should be nothing but a meditation. Whatever you do should be a meditation. And there should be no separate, particularly structured timetable. That is for the beginners. And I don't think you are beginners; now it is time enough not to be beginners.
Before we enter into the meditation, a little clearance, a little lightness, a little of Sardar Gurudayal Singh.
Giovanni comes home early one day and finds his wife Sofia in bed with Luigi, the carpenter.
Sofia screams; Luigi screams. Then Giovanni runs to the closet, pulls out his pistol, and faces his wife. Then he puts the barrel of the gun to his forehead.
"Oh, no! Oh, no! Poor Giovanni," cries Sofia. "Don't do that!"
Giovanni smirks at her and says, "Don't feel sorry for me, you stronza! You are gonna to be the next!"
Kowalski and Zabriski are having a few beers at the Crunchy Crumpet pub.
"Jesus Christ!" says Kowalski. "The judge really nailed me in court today."
"What happened?" asks Zabriski.
"Well," says Kowalski, "first, he fined me five hundred dollars for attempting to make love to some woman on the bus. And then, when he took a good look at her, he fined me an extra ten dollars for being drunk!"
Big Black Leroy strides into the Hoo Flung Dung Bar and Noodle House in Chinatown.
"Hey, Chink!" shouts Leroy to Five Dragons Wu behind the bar, "give me a drink!"
Wu frowns but serves Leroy a drink.
Five minutes later, Leroy is thirsty again. "Hey, Chink!" he shouts, "give me a drink!"
Five Dragons Wu scowls but serves the drink.
Leroy knocks back the drink and shouts again, "Hey, Chink, how about a drink?"
"Listen, buster," says Wu, finally, "I keep my temper. You come behind the bar and see how you like to be insulted!"
Leroy and Five Dragons Wu change places.
"Okay?" asks Wu. "Now, you nigger, give me a jigger!" "Sorry," replies Leroy, "we don't serve Chinks!"
Nivedano...
(Drumbeat)
(Gibberish)
Nivedano...
(Drumbeat)
Be silent.
Close your eyes.
Feel your body to be completely frozen.
Gather all your life force and go deeper into yourself, making your life-energy just like an arrow.
Deeper and deeper....
The deeper you go,
the closer you are to your buddhahood.
At the deepest, you are no more,
just the buddha is.
This is the ultimate experience of the meditator.
In this moment, the dewdrop slips into the ocean
and becomes the ocean.
In this moment is the whole eternity.
Life and death are just games, waves in the eternal consciousness that you are.
It is not yours individually, it is the vast ocean in which everybody is part.
This life-energy expresses itself in millions of ways:
in the roses, in the birds, in the trees, in the oceans.
It is the same life-energy in different forms.
Once you see the point,
all life becomes sacred, divine.
There is no other God
than this existence itself.
To make it clear, Nivedano...
(Drumbeat)
Relax.
The body is there, the mind is there,
you are a watcher.
This watching is the most miraculous thing.
This watching takes you to the transcendental,
to the beyond,
to skies beyond skies, to infinity.
The joy of it, the blissfulness of it, is inexpressible,
but it brings a dance to you,
and slowly slowly the dance deepens
into every fiber of your being,
into your twenty-four-hour activities.
Something inside goes on dancing, singing,
rejoicing, for no reason at all.
Just to be in such a beautiful existence
is enough to be grateful.
I know no other prayer than gratefulness --
a deep gratitude to existence.
Nivedano...
(Drumbeat)
Come back, but bring with you the experience,
the space, the taste of silence.
Sit down for a few moments as buddhas,
remembering and reminding yourself
that this is what you have to carry along in your life,
that this experience of being a buddha has to become your heartbeat, your breathing,
your joy, your love.
Okay, Maneesha?
Yes, Beloved Master.
Can we celebrate the gathering of the buddhas?
Yes, Beloved Master.
THE END
Energy Enhancement Enlightened Texts Zen Turnin In
Chapters:
Osho - Talks on Zen: Turning In, Chapter 1: The absolute host, RYUSUI SAID: EMPTINESS IS A NAME FOR NOTHINGNESS, A NAME FOR UNGRASPABILITY, A NAME FOR MOUNTAINS, RIVERS, THE WHOLE EARTH. IT IS ALSO CALLED THE REAL FORM. IN THE GREEN OF THE PINES, THE TWIST OF THE BRAMBLES, THERE IS NO GOING OR COMING at energyenhancement.org
Osho - Talks on Zen: Turning In, Chapter 1: The absolute host, Question 1, CAN ONLY THE EYES OF ENLIGHTENMENT SEE EMPTINESS? at energyenhancement.org
Osho - Talks on Zen: Turning In, Chapter 2: Morality: nothing but delusion, GOOD FRIENDS, IN THIS TEACHING, FROM THE OUTSET, SITTING IN MEDITATION DOES NOT CONCERN THE MIND NOR DOES IT CONCERN PURITY; WE DO NOT TALK OF STEADFASTNESS at energyenhancement.org
Osho - Talks on Zen: Turning In, Chapter 2: Morality: nothing but delusion, Question 1,I UNDERSTOOD YOU TO SAY RECENTLY THAT THERE WAS NO SENSE GIVEN TO US TO TAKE US INWARDS, AND HENCE MEDITATION WAS ABOVE THE NATURAL -- TRANSCENDENTAL at energyenhancement.org
Osho - Talks on Zen: Turning In, Chapter 3: Go on unconcerned, WHAT IS THE USE OF CATCHING A DREAM, AN ILLUSION, A FLOWER IN THE SKY? THERE IS, FOLLOWERS OF THE WAY, ONLY THE ONE WHO IS NOW PRESENT HERE AND IS LISTENING TO MY EXPOUNDING OF THE DHARMA.at energyenhancement.org
Osho - Talks on Zen: Turning In, Chapter 3: Go on unconcerned, Question 1, IT SEEMS THAT THE MIND GIVES US THE ILLUSION OF CONTROL OVER LIFE, WHILE AWARENESS MAKES US RESPONSIBLE FOR OUR LIVES. IS NOT THE TURNING POINT RECOGNIZING THE DIFFERENCE BETWEEN BEING IN CONTROL AND BEING RESPONSIBLE? at energyenhancement.org
Osho - Talks on Zen: Turning In, Chapter 4: Enlightenment is the way to extinction, DAIKAKU SAID: THIS TEACHING IS THE SCHOOL OF THE ENLIGHTENED MIND. THE ENLIGHTENED MIND ITSELF BASICALLY HAS NO DELUSION OR ENLIGHTENMENT at energyenhancement.org
Osho - Talks on Zen: Turning In, Chapter 4: Enlightenment is the way to extinction, Question 1, NOBODY IN THEIR RIGHT MIND WOULD WANT TO BE EXTINGUISHED. SO WHO OR WHAT IS IT INSIDE US THAT FEELS A PULL TOWARDS OBLITERATION? at energyenhancement.org
Osho - Talks on Zen: Turning In, Chapter 5: Meditation, the method of great liberation, DAIKAKU SAID TO HIS ASSEMBLY OF MONKS: 'SITTING MEDITATION IS THE METHOD OF GREAT LIBERATION; ALL THE TEACHINGS FLOW FORTH FROM THIS; MYRIAD PRACTICES ARE MASTERED THIS WAY. SUPERNORMAL POWERS, KNOWLEDGE, WISDOM AND VIRTUE, ALL ARISE FROM HERE at energyenhancement.org
Osho - Talks on Zen: Turning In, Chapter 5: Meditation, the method of great liberation, Question 1, SITTING IN FRONT OF YOU AND FACING NOTHINGNESS FOR A FEW MINUTES EACH EVENING IS ONE THING, BUT QUITE ANOTHER WHEN IT CONFRONTS ONE DURING THE OTHER TWENTY-THREE HOURS AND FIFTY-FIVE MINUTES OF THE DAY at energyenhancement.org
Osho - Talks on Zen: Turning In, Chapter 6: Underlying great doubt there is great satori, HAKUIN SAID: MY HUMBLE ADVICE TO YOU DISTINGUISHED PERSONS WHO STUDY THE PROFOUND MYSTERY OF THE BUDDHA-DHARMA IS THIS at energyenhancement.org
Osho - Talks on Zen: Turning In, Chapter 6: Underlying great doubt there is great satori, Question 1, I HAVE UNDERSTOOD YOU TO ENCOURAGE US TO KEEP THE ABILITY TO DOUBT ALWAYS ALIVE. IS THERE NO POINT AT WHICH DOUBT IS NO LONGER NEEDED? A POINT WHEN IT IS NO LONGER HELPFUL? at energyenhancement.org
Osho - Talks on Zen: Turning In, Chapter 7: Nothingness is your original face, WHAT I TELL PEOPLE ABOUT IS NOTHING SPECIAL; IT'S THE UNBORN, ENLIGHTENED, NO-MIND INNATE IN EVERYONE. WHAT IS IT ABOUT? at energyenhancement.org
Osho - Talks on Zen: Turning In, Chapter 7: Nothingness is your original face, Question 1, COULD IT REALLY BE THAT ONE DAY ENLIGHTENMENT IS SEEN AS 'NOTHING SPECIAL'? COULD CHILDREN LIVE SIMPLY THROUGH AWARENESS, RATHER THAN CONDITIONING, SO THAT THEY POP OFF INTO NIRVANA ALMOST AS SOON AS THEY POP OUT INTO LIFE? at energyenhancement.org
Osho - Talks on Zen: Turning In, Chapter 8: Fulfilling buddhahood right where you are, THIS SCHOOL IS AN EXCEEDINGLY DEEP AND SUBTLE TEACHING; ONCE YOU HAVE HEARD IT, IT BECOMES AN EXCELLENT CAUSE FOR ENLIGHTENMENT FOR ALL TIME at energyenhancement.org
Osho - Talks on Zen: Turning In, Chapter 8: Fulfilling buddhahood right where you are, Question 1, WHAT PLACE DOES A STRUCTURED MEDITATION TECHNIQUE HAVE IN THE LIVES OF YOUR SANNYASINS, BOTH WHEN WE ARE LIVING NEAR YOU AND WHEN WE ARE AWAY? at energyenhancement.org