OSHO
ZEN
WALKING IN ZEN, SITTING IN ZEN
Chapter 16: All Moons In The One Moon
Question 6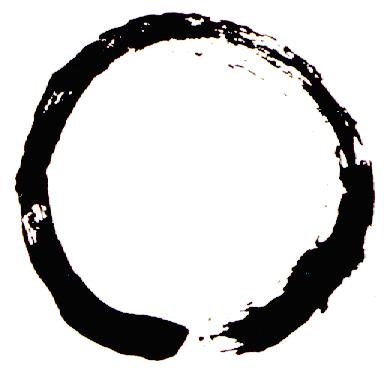 Energy Enhancement Enlightened Texts Zen Walking in Zen, Sitting in Zen
The sixth question
Question 6
OSHO, WHY DO YOU TELL SO MANY JOKES? ARE YOU NOT INTERESTED AT ALL IN HIGHER THINGS?
Pratima,
IS THERE ANYTHING HIGHER than a joke? Then you have not understood my jokes at all! These jokes are not just jokes, it is serious matter!
Paul Reps was invited to give a lecture at the University of B.C. He was advertised as a well-known mystic and philosopher and author of the famous ZEN FLESH, ZEN BONES.
The occasion attracted a number of noted intellectuals. Paul Reps sat very relaxed in a simple wooden chair telling his little Zen stories. Many people in the audience enjoyed the stories, but some of the great intellects got bored. Finally one of the more knowing ones stood up and said, "Sir, could you please speak on a somewhat higher level?"
Without pausing, Paul Reps placed his chair on the table and continued with his beautiful Zen stories.
Do you want me to do that? I can speak on as high a level as possible. I can sit on the roof. You will not be able to see me. That will be very esoteric! Just the way God used to speak in the past, from high above! You will only hear the voice... but I will still tell the jokes!
Next: Chapter 16: All Moons In The One Moon, Question 7
Energy Enhancement Enlightened Texts Zen Walking in Zen, Sitting in Zen
Chapter 16:
Osho - Talks on Zen: Walking in Zen, Sitting in Zen, Chapter 16: All Moons In The One Moon, Question 1, I CANNOT UNDERSTAND THE PHILOSOPHY OF ZEN. WHAT SHOULD I DO TO UNDERSTAND IT? at energyenhancement.org
Osho - Talks on Zen: Walking in Zen, Sitting in Zen, Chapter 16: All Moons In The One Moon, Question 2, I FIND ALL QUESTIONS TO BE FALSE BECAUSE THEY IMPLY ANSWERS. IN MY EXPERIENCE THERE ARE NO ANSWERS, ONLY DISCOVERY. IF THIS IS SO, WHY DO YOU INSIST ON QUESTIONS AND ANSWERS? ARE YOU NOT MISLEADING PEOPLE INTO BELIEVING THEIR QUESTIONS HAVE ANSWERS? at energyenhancement.org
Osho - Talks on Zen: Walking in Zen, Sitting in Zen, Chapter 16: All Moons In The One Moon, Question 3, JUST TWO SMALL QUESTIONS. FIRST: HOW MANY PSYCHIATRISTS DOES IT TAKE TO SCREW IN A LIGHT BULB? at energyenhancement.org
Osho - Talks on Zen: Walking in Zen, Sitting in Zen, Chapter 16: All Moons In The One Moon, Question 4, HOW DO YOU DECIDE WHICH QUESTIONS TO ANSWER? at energyenhancement.org
Osho - Talks on Zen: Walking in Zen, Sitting in Zen, Chapter 16: All Moons In The One Moon, Question 5, I WAS BORN A NEW YORK JEW AND FOR SEVENTEEN YEARS IN CALIFORNIA I HAVE BEEN A PROMISING TOURIST IN FOUR DIFFERENT LEARNED PROFESSIONS, NUMEROUS AVOCATIONS AND AN UNSUCCESSFUL MARRIAGE. JOY AND SATISFACTION HAVE NOT BEEN MY EXPERIENCE, EXCEPT FOR MOMENTARY GLIMPSES. I AM QUIETLY DESPERATE. PLEASE COMMENT OR TELL SOME APPROPRIATE JOKES at energyenhancement.org
Osho - Talks on Zen: Walking in Zen, Sitting in Zen, Chapter 16: All Moons In The One Moon, Question 6, WHY DO YOU TELL SO MANY JOKES? ARE YOU NOT INTERESTED AT ALL IN HIGHER THINGS? at energyenhancement.org
Osho - Talks on Zen: Walking in Zen, Sitting in Zen, Chapter 16: All Moons In The One Moon, Question 7, I AM GOING MADDER AND MADDER, BUT THIS SEEMS NOTHING COMPARED TO YOU. EACH DAY YOU APPEAR MADDERER AND MADDERER. WHERE WILL IT ALL END? at energyenhancement.org
Osho - Talks on Zen: Walking in Zen, Sitting in Zen, Chapter 16: All Moons In The One Moon, Question 8, HAVE YOU GOT A REALLY GOOD JOKE I CAN BRING TO A NON-ORANGE LOVER IN THE WEST WHO IS A SCIENTIST AND HAS BEEN READING AND UNDERLINING YOU FOR FOUR YEARS? at energyenhancement.org
Osho - Talks on Zen: Walking in Zen, Sitting in Zen, Chapter 16: All Moons In The One Moon, Question 9, PLEASE TELL ME -- ENOUGH WHAT FOR TODAY? at energyenhancement.org
Osho - Talks on Zen: Walking in Zen, Sitting in Zen, Chapter 16: All Moons In The One Moon, Question 10, WHAT IS 'WALKING IN ZEN, SITTING IN ZEN'? at energyenhancement.org