OSHO
ZEN
WALKING IN ZEN, SITTING IN ZEN
Chapter 6: Absolute Love In Absolute Freedom
Question 1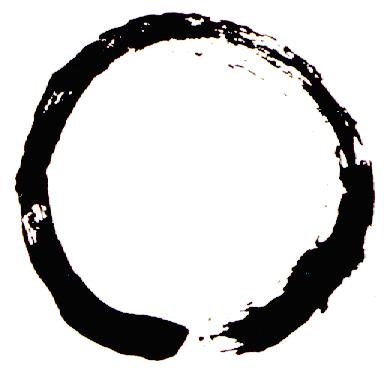 Energy Enhancement Enlightened Texts Zen Walking in Zen, Sitting in Zen
The first question
Question 1
OSHO, WHY DO I WANT TO WAKE UP WHEN, AS YOU SAY, AWAKENING ONLY HAPPENS WHEN I AM NOT? THIS SEEMS VERY PARADOXICAL.
Deva Satyarthi,
THE EGO IS NOT YOUR REAL SELF; the ego is a false entity, arbitrary. It is the ego that is your sleep, that surrounds you like a darkness, like a cloud. Hidden behind this darkness is your real self, your real being, which wants to wake up, which wants to get out of all this smoke, out of all this darkness, which wants to get out of the prison of the ego.
There is really no paradox, it only appears so. It appears paradoxical. Your question seems relevant... but you have two selves. One is the real: the one that you were born with, the one that was even before your birth, the one that will be there even when death has happened, the one that is running underneath like a hidden current. And the other is created by you, by your family, by your church, by your society, by your state, by the crowd.
This false one is a pretender: it pretends to be the real self. And the real self wants to come out of this unreal one surrounding it. It is a constant suffering for the real self because the real is being suffocated by the unreal; the real feels imprisoned in a dark cell. The real self is vast and has become confined in a very small space. It is crippling and paralyzing.
So when I say awakening happens only when you are not, I mean when your false ego is no more. And that is the only "I" you are aware of right now -- that is the "I" you are identified with. Hence I say whatsoever you know of yourself will not be there when awakening happens. That does not mean you will not be there. You will be there, but that "you" will be so new, so utterly discontinuous with THIS "YOU" that you are living right now, that it is better not to mention it at all.
Hence Buddha is silent about it. Not only that... if you insist, he calls your real self anatta, a no-self, for the simple reason that to call it also a self may be confusing. The false is known as the self; if the real is also called a self, you may get confused. You are already too much confused! Buddha calls it a no-self.
But don't lose heart. Don't be worried, don't be afraid that you will die completely. As you are, you will not be there, but you will be there as you should be. Your natural, your spontaneous being will be there.
And Buddha is also right in calling it a no-self because when the real self is there you don't have any idea of "I." The "I" is also a thought. The real self has no idea of "I"; the real self is one with the universal self. It is not separate from existence, it is not an island. The unreal self is separate, the unreal self creates separation, hence, the unreal self creates misery. To be separate from the whole is to be miserable. To be one with the whole is bliss.
And the paradox is only apparent; there is no paradox in reality.
One Sunday morning at the parish of St. Mary's, Little Wakefield, the signboard announcing the subject of the day's sermon read: "And forgive us our trespasses." A few yards away, stuck into the grass, was another sign which read: "Trespassers will be prosecuted."
Just like that: there is no real contradiction, but it appears to be there. On the one hand, a sign says: "And forgive us our trespasses," and on the other hand another sign says: "Trespassers will be prosecuted." But they are not concerned with the same object; their meaning is totally different.
When I say you will not be there, I am talking about the artificial self -- which you are not but which you have come to believe that you are. Your real self will be there -- which you are but which you have forgotten completely.
Next: Chapter 6: Absolute Love In Absolute Freedom, Question 2
Energy Enhancement Enlightened Texts Zen Walking in Zen, Sitting in Zen
Chapter 6:
Osho - Talks on Zen: Walking in Zen, Sitting in Zen, Chapter 6: Absolute Love In Absolute Freedom, Question 1, WHY DO I WANT TO WAKE UP WHEN, AS YOU SAY, AWAKENING ONLY HAPPENS WHEN I AM NOT? THIS SEEMS VERY PARADOXICAL at energyenhancement.org
Osho - Talks on Zen: Walking in Zen, Sitting in Zen, Chapter 6: Absolute Love In Absolute Freedom, Question 2, PLEASE COMMENT ON THESE WORDS OF YOKA: BY ZAZEN WE CAN OBTAIN DIRECTLY THE ULTIMATE TRUTH. THE SCHOLARS LIKE TO TEACH OTHERS BUT HAVE NO DEEP CONVICTIONS THEMSELVES. ONCE YOU HAVE REVEALED YOUR PREJUDICES YOU CAN SEE YOUR TRUE SELF. HOW CAN YOU WANDER OFF INTO EXTERNAL STRUGGLES? at energyenhancement.org
Osho - Talks on Zen: Walking in Zen, Sitting in Zen, Chapter 6: Absolute Love In Absolute Freedom, Question 3, WHY CAN I TAKE ALMOST EVERYTHING LIGHTLY EXCEPT MY HUSBAND, PRAVASI? WHY DO I FIGHT HIM SO? WHY DO I ALWAYS TRY TO CHANGE HIM? at energyenhancement.org
Osho - Talks on Zen: Walking in Zen, Sitting in Zen, Chapter 6: Absolute Love In Absolute Freedom, Question 4, WHY ARE YOU SO MUCH AGAINST KNOWLEDGE? at energyenhancement.org
Osho - Talks on Zen: Walking in Zen, Sitting in Zen, Chapter 6: Absolute Love In Absolute Freedom, Question 5, WHY DO THE JAINA MONKS LIVE NAKED? at energyenhancement.org
Osho - Talks on Zen: Walking in Zen, Sitting in Zen, Chapter 6: Absolute Love In Absolute Freedom, Question 6, WHENEVER I GET OFF ON THE JOKES YOU CRACK, UNDERNEATH MY LAUGHTER I GET RUN OVER BY A BULLDOZER AND END UP FEELING LIKE A MASHED POTATO! HOW LONG CAN AN OVER- AND OVER-MASHED POTATO SURVIVE? at energyenhancement.org
Osho - Talks on Zen: Walking in Zen, Sitting in Zen, Chapter 6: Absolute Love In Absolute Freedom, Question 7, I WORK FOR THE SHREE RAJNEESH ASHRAM, POONA INDIA. PLEASE... TELL ME A JOKE! at energyenhancement.org