OSHO
ZEN
WALKING IN ZEN, SITTING IN ZEN
Chapter 6: Absolute Love In Absolute Freedom
Question 7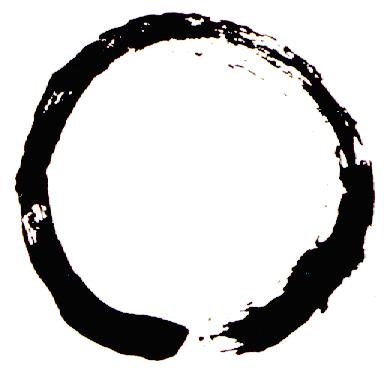 Energy Enhancement Enlightened Texts Zen Walking in Zen, Sitting in Zen
The last question
Question 7
OSHO,
I WORK FOR THE SHREE RAJNEESH ASHRAM, POONA INDIA. PLEASE... TELL ME A JOKE!
Deva Yashen,
WHY A JOKE? I am not miserly! I will tell you three jokes!
The Italian bride and groom went into the honeymoon suite. The bride, eager to go but still a trifle bashful, insisted that they turn off the light and undress in the dark.
The bride made it into bed in seconds and she lay there sighing deeply. "Oh, my darling," she said, "I just can't believe I'm really married."
She heard a scuffling sound in the darkness, and she repeated, "Oh, my darling, I can't believe that I'm really married! "
From out of the darkness, the bridegroom's voice said furiously, "If I ever manage to get this zipper unjammed you will!"
The second:
An old philosopher goes to see the doctor and says, "Doc, I've got a question you can probably help me with. When I was a young man in my twenties I used to get an erection once in a while and I'd grab it with both hands and I couldn't bend it. Then later on in my forties I would get a hard-on and I'd grab it with both hands and I couldn't bend it. Now, doc, I'm in my seventies and you know -- the other day I was surprised! I got a hard-on and I grabbed it with both hands and I could bend it. Now, doc, does this mean I'm getting stronger?"
And the third:
An American tourist's pretty wife said she didn't feel well and went to consult a well-known French doctor. Worried, the American followed her to the doctor's office to make sure everything was alright. To his anger and dismay, he found her in bed with the doctor when he got there.
'What in hell do you think you're doing?" he raged.
Said the foxy Frenchman, "Do not excite yourself, my friend. I am merely taking the lady's temperature."
"Okay, doc," said the burly American, doubling his big fists. "But that thing better have numbers on it when you take it out!"
Next: Chapter 7: Better Mad Than Stupid, Question 1
Energy Enhancement Enlightened Texts Zen Walking in Zen, Sitting in Zen
Chapter 6:
Osho - Talks on Zen: Walking in Zen, Sitting in Zen, Chapter 6: Absolute Love In Absolute Freedom, Question 1, WHY DO I WANT TO WAKE UP WHEN, AS YOU SAY, AWAKENING ONLY HAPPENS WHEN I AM NOT? THIS SEEMS VERY PARADOXICAL at energyenhancement.org
Osho - Talks on Zen: Walking in Zen, Sitting in Zen, Chapter 6: Absolute Love In Absolute Freedom, Question 2, PLEASE COMMENT ON THESE WORDS OF YOKA: BY ZAZEN WE CAN OBTAIN DIRECTLY THE ULTIMATE TRUTH. THE SCHOLARS LIKE TO TEACH OTHERS BUT HAVE NO DEEP CONVICTIONS THEMSELVES. ONCE YOU HAVE REVEALED YOUR PREJUDICES YOU CAN SEE YOUR TRUE SELF. HOW CAN YOU WANDER OFF INTO EXTERNAL STRUGGLES? at energyenhancement.org
Osho - Talks on Zen: Walking in Zen, Sitting in Zen, Chapter 6: Absolute Love In Absolute Freedom, Question 3, WHY CAN I TAKE ALMOST EVERYTHING LIGHTLY EXCEPT MY HUSBAND, PRAVASI? WHY DO I FIGHT HIM SO? WHY DO I ALWAYS TRY TO CHANGE HIM? at energyenhancement.org
Osho - Talks on Zen: Walking in Zen, Sitting in Zen, Chapter 6: Absolute Love In Absolute Freedom, Question 4, WHY ARE YOU SO MUCH AGAINST KNOWLEDGE? at energyenhancement.org
Osho - Talks on Zen: Walking in Zen, Sitting in Zen, Chapter 6: Absolute Love In Absolute Freedom, Question 5, WHY DO THE JAINA MONKS LIVE NAKED? at energyenhancement.org
Osho - Talks on Zen: Walking in Zen, Sitting in Zen, Chapter 6: Absolute Love In Absolute Freedom, Question 6, WHENEVER I GET OFF ON THE JOKES YOU CRACK, UNDERNEATH MY LAUGHTER I GET RUN OVER BY A BULLDOZER AND END UP FEELING LIKE A MASHED POTATO! HOW LONG CAN AN OVER- AND OVER-MASHED POTATO SURVIVE? at energyenhancement.org
Osho - Talks on Zen: Walking in Zen, Sitting in Zen, Chapter 6: Absolute Love In Absolute Freedom, Question 7, I WORK FOR THE SHREE RAJNEESH ASHRAM, POONA INDIA. PLEASE... TELL ME A JOKE! at energyenhancement.org