ENERGY ENHANCEMENT

THE SUPER ADVANCED ENERGY ENHANCEMENT KUNDALINI KRIYAS OF ALCHEMIST TAMIL SIDDAR BHOGAR, AND HIS STUDENTS BABAJI, PATANJALI AND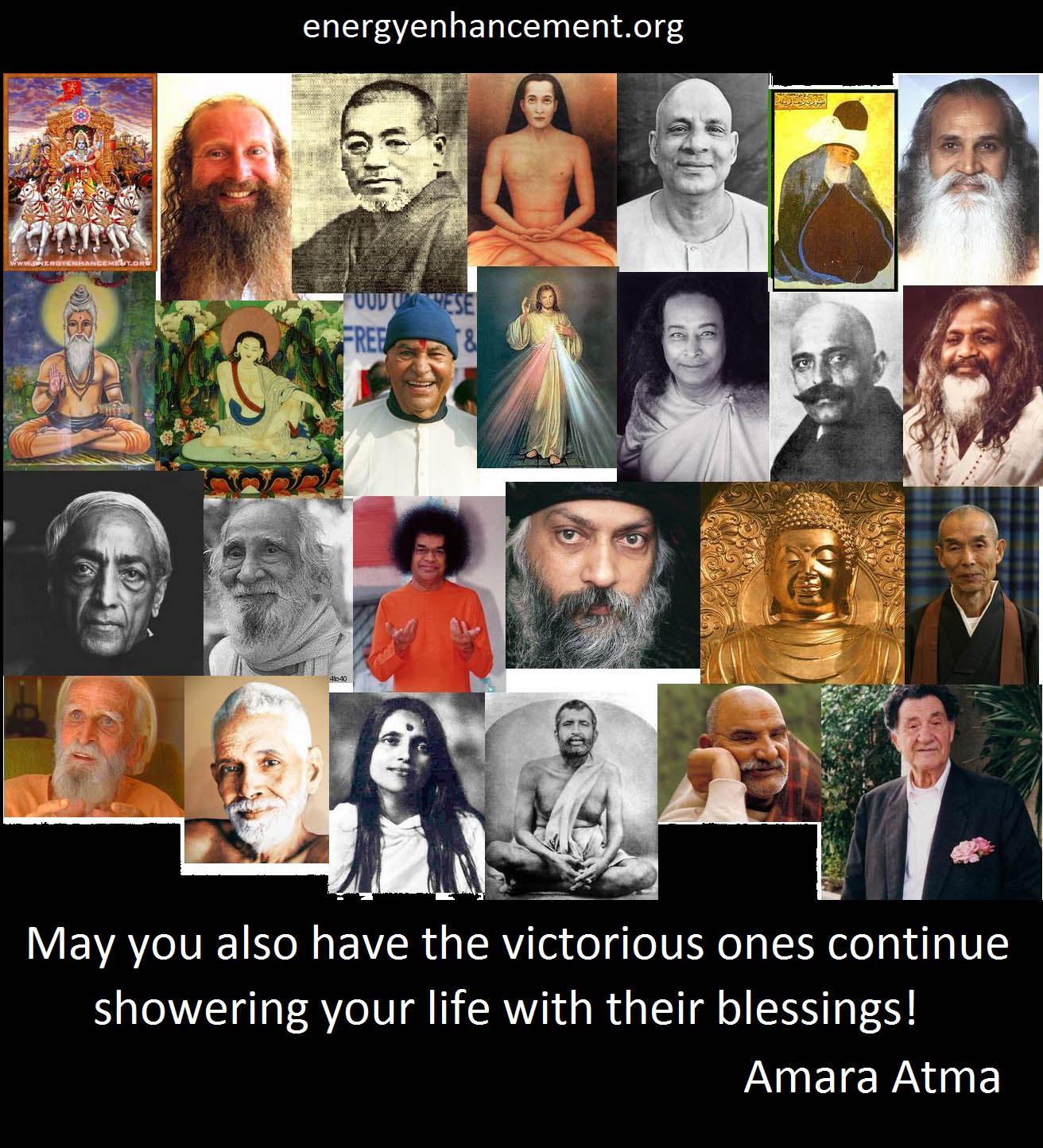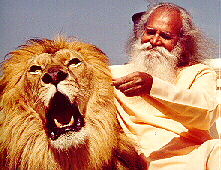 TAMIL SIDDAR SWAMI SATCHIDANAND
Swami Satchidananda was the teacher of Swami Satchidanand and born in the South of India in Coimbatore and he was a genuine Tamil Siddar - "The greatest kundalini yogi in the West" - named Yogiraj by his Guru Swami Sivananda of Rishikesh after the Ashram of Ramana Maharshi.
THE ENERGY ENHANCEMENT TAMIL SIDDAR BHOGAR - KUNDALINI YOGA AND SPIRITUAL ALCHEMY< 230" 219" 218" 217" 216" 215" 214" 213" 212" 211" 210" 209" 208" 207" 206" style="background-color: #FFFF00" 70" 22796"> < style="background-color: #FFFF00">ASCENDED MASTER BABAJI OF THE HIMALAYAS, CREATOR OF THE KUNDALINI KRIYAS WAS A STUDENT OF TAMIL SIDDAR BHOGAR OF PALANI HILL IN SOUTHERN INDIA WHO TRANSMIGRATED INTO THE BODY OF LAO TSU FOUNDER OF TAOISM AND CREATOR OF TAOIST ALCHEMY AND THE MEDITATIONAL ORBITS AND ENERGY CIRCULATION.
< style="background-color: #FFFF00">SATCHIDANAND VISITED PALANI HILL IN 1994 WITH HIS MASTER TAMIL SIDDAR SATCHIDANANDA.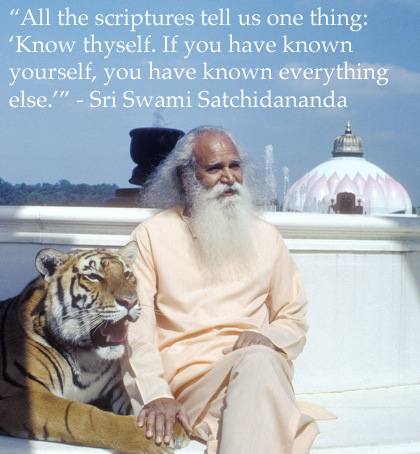 Swami Satchidananda was the teacher of Swami Satchidanand
Hi Satchindanand,

ENERGY ENHANCEMENT STUDENT REPORT
I am activating my mission in a wild ride of intense energy clearing and clear visions.

I'm riding the wave of synchronicity in the synchromystery to have found your teachings after being shown "the white light above my head" and experiencing it directly as pure love and pure light.

Then, I was guided to your teachings which demonstrated I was on the right track Energy Enhancement circulating this divine white light energy up and down my spine.

Then, Energy Enhancement grounding down to the center of the earth to allow blockages to clear. My left hand was blocked to receiving so I've been working on that. Energy Enhancement Level 1 vastly increases energy and removes easy blockages. Energy Enhancement Level 2 is the removal of heavy duty blockages.

Even though I knew of these things even before this for many many years, encountering your information is like a lightning bolt of wisdom to take everything I've been learning directly and studying with others to the next level. Truly the Energy Enhancement Buddhafield encountered at the energyenhancement.org site and through personal emails with Satchidanand zaps the energy up massively.

I KNOW and have experienced the reality of which you speak.

My meditation time has increased dramatically since following your teachings. I'm really grateful and hope to break through to take your courses.

In the meantime, I'm always learning and activating on the inner planes and I'm very grateful. Also, I knew Swami Satchidananda, one of your teachers, in Virginia.

Blessings!
TAMIL SIDDAR BHOGAR
< style="background-color: #FFFF00"> TAMIL SIDDAR BHOGAR CREATED BOTH THE KUNDALINI KRIYAS AND TAOIST MEDITATIONAL ORBITS TAUGHT IN ENERGY ENHANCEMENT ALSO THE PHYSICAL IMMORTALITY OF KAYA KALPA AND ALCHEMICAL TAOISM - BY TRANSMIGRATING INTO THE BODY OF LAO TSU.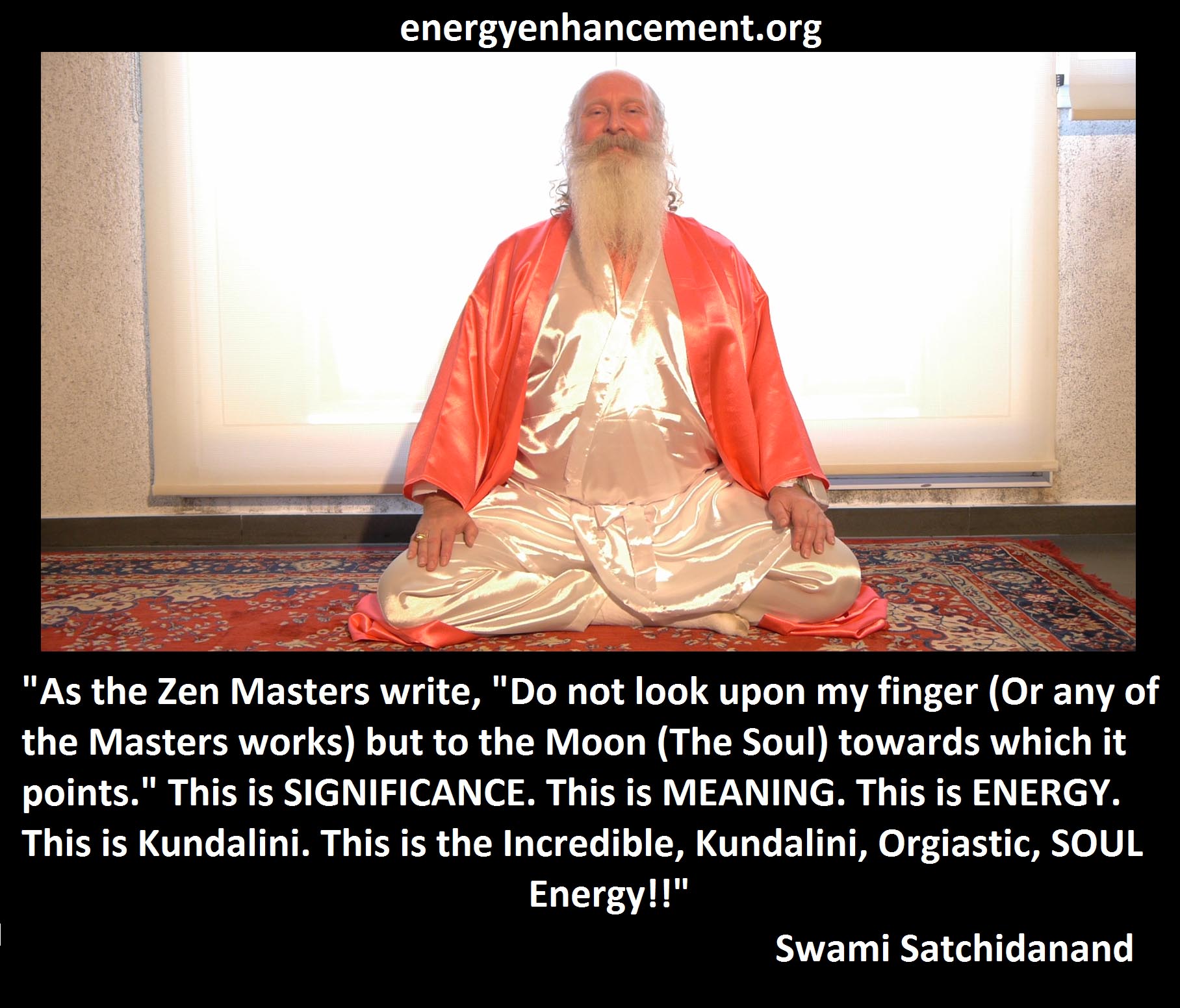 Over the next few Initiations of the "Kundalini Kriyas" taught by Babaji, Student of Tamil Siddar Bhogar, for over 2000 years in the Himalayas and then by his students Lahiri Mahasaya, Sri Yukteswar and then "Paramahamsa Yogananda" who wrote, "Autobiography of a Yogi".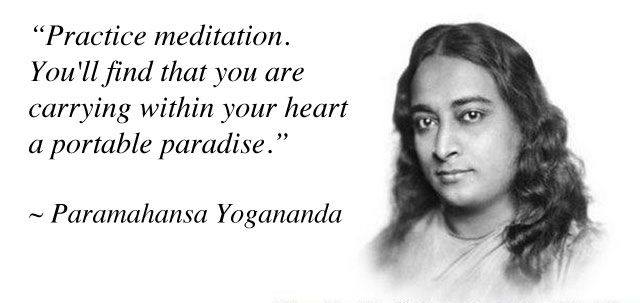 Yogananda
Tamil Siddar Bhogar transmigrated into the Body of Lao Tsu and there taught the Kundalini Kriyas as the Taoist Orbits and the Taoist Alchemical Orbits were taught by Taoist Masters for 4000 years; Energy Enhancement goes further than both of the preceding Religion's teaching.
Tamil Siddar Bhogar was the teacher of Tamil Siddar Patanjali whose "Yoga Sutras of Patanjali" are the major teaching on the higher techniques of Meditation, Samadhi and Samyama for 5000 years.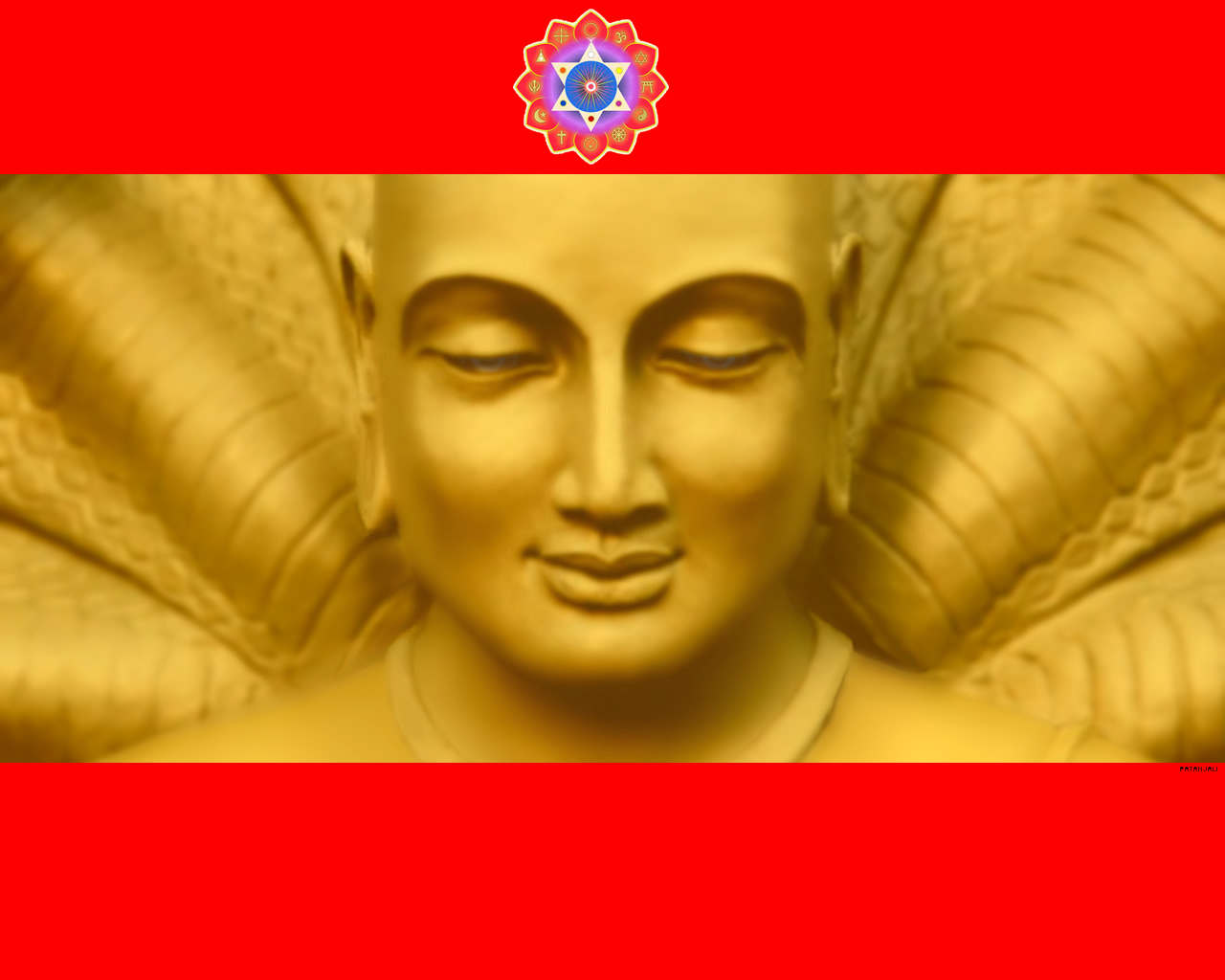 TAMIL SIDDAR PATANJALI WROTE THE YOGA SUTRAS OF PATANJALI - "COMPLETE INSTRUCTIONS ON ENLIGHTENMENT"
About Swami Satchidanand


To many people across the globe, the name Swami Satchidanand is synonymous with Meditation. He is a legendary figure in the world of Personal Development. His insights, inspiration, ideas, systems, and strategies are the techniques on which countless lives have spun — the sparks that have ignited career transformations, personal epiphanies, inner awakenings, and the creation of Happiness and Enlightenment the world over.

Swami Satchidanand is the heir to the legacy of Gurdjieff, Sri Yogendra, Theos Bernard, Patanjali student of Bhogar, Swami Satchidananda and Zen Master Hogen.

Upon discovering Yoga at the age of 14, Swami Satchidanand's life changed in an instant, leading him on his own quest for the fulfillment of Enlightenment - "Seek ye first the Kingdom of God - then all else will be added unto ye!!" That quest led him to Zen Master Hogen and Swami Satchidananda who soon became Swami Satchidanand's colleagues and mentors. With visits to Osho, Sri Yogendra, Sri Sathya Sai Baba and renegade Benedictine Monk Father Bede Griffiths, today, Swami Satchidanand continues to build upon and spread the remarkable teachings of these giants.

As a speaker, author, consultant, coach, and mentor, Swami Satchidanand works with individuals around the world, instilling within them not only the Ancient, Time Tested, Effective, Spiritual Techniques which every Enlightened Master for 10,000 years have used to become Enlightened.
Also the Secrets removed from popular ephemeral double plus good modern confections of courses and theories which do not work to create not only the spiritual soul mental foundations of success and the motivation to achieve, but also the actionable strategies that will empower them to grow, improve, and thrive in today's ever-changing world.

Through the Energy Enhancement Foundation, Swami Satchidanand, Swami Devi Dhyani and their team create the Video and Live Buddhafield to burn away limiting Energy Blockages and teach the Ancient techniques, principles, strategies and fundamentals that help people and organizations create the soul results they want in life.

All you Indigos - What is stopping you acheiving your potential, becoming Superhuman through Siddhis, Superpowers, easily attained in Energy Enhancement Meditation?
Energy Enhancement..

IMMEDIATE Meditational Experience

AT A VERY GOOD PRICE

Buy Now!!

< style="font-size: 50pt" 3995" 4002" 4163" 4162" 4161" 4160" 4159" 4158" 4157" 4156" 4155" 4154" 4153" 4152" 4151" 4150" 4149" 4148" 4147" 4146" 4145" 4144" 4143" 4142" 4141" 4140" 4139" 4138" 4137" 4136" 4135" 4134" 4133" 4132" 4131" 4130" 4129" 4128">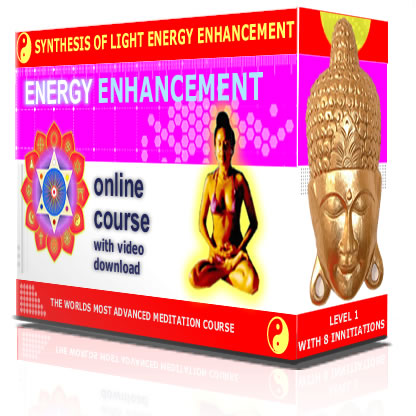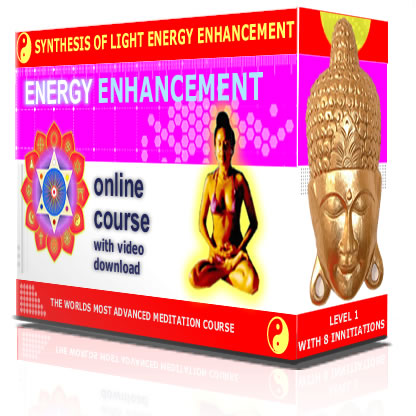 1. Energy Enhancement - A Powerhouse of Culture and Enlightenment - Beaming out the Buddhafield of the Energy Enhancement Meditation Course and Sacred Shaktipat Dance - Enlightenment Evolution Constantly, for a Long Time - Since 1991! - and with Enthusiasm.

2. Energy Enhancement Shaktipat!! - Energy Enhancement Kundalini Activation - Feel the Power of Kundalini starting to Remove your Blockages then increase the Power of the Flow with the Energy Enhancement Video Course. Siddha Gurus have activated their student's Kundalini for thousands of Years by emmanating Angels which students absorb. Called Yoga Kundalini Shaktipat Diksha or Uppadesa by Mantra, Touch or Glance. The important Kundalini effect is a start to Your Enlightenment - Arouse Kundalini Energy for Health, Wealth, Beauty, Realisationships, Intelligence, Vim and Vigour!! With every Energy Enhancement Meditation Course..

3. Energy Enhancement Buddhafield!! For thousands of years Gurus have removed the blockages of their students and given Siddis within the Ashram Buddhafield on courses, on retreats, or as Sannyasins. Come to the Ashram for the maximal Evolutionary Experience.

4. The Energy Enhancement Meditation Streaming Video Course with Video Shaktipat Buddhafield in the comfort of your own home - Level One has 25 Hours of tuition with Satchidanand Email Answers to All Your Questions!!!! Email for details!!

5. Live Energy Enhancement Meditation Courses in Brazil - Iguazu Falls is the Seventh Wonder of the Natural World - it's an incredible Power Center to learn Energy Enhancement - and India where its Summer in your Winter! Email for details!!

Energy Enhancement Initiation 2 The Energy Circulation Kriya of the Microcosmic Orbit and then Energy
Enhancement Initiation 3 - The Secret Of Alchemical VITRIOL, and the Philosophers Stone which transmutes Lead or Negative Karmic Mass or Energy Blockages into The Golden Spiritual Energy - ANGELS!! - which alone gives Illumination.
ENERGY ENHANCEMENT TEACHES YOU HOW TO TRANSMUTE ENERGY BLOCKAGES INTO ALCHEMICAL SPIRITUAL GOLD - ANGELS!!
And then Energy Enhancement Initiation 4 - The Alchemical Supra Galactic Orbit to attain Soul Fusion and the Higher Initiations of Enlightenment - Monadic Fusion, Logoic Fusion, Sirian Fusion to attain Ascended Mastery - the ability to die at will and exist outside the body whilst channeling energy to the Earth.
Read More in ... EE LEVEL 1 GAIN SUPER ENERGY https://www.energyenhancement.org/Level1.htm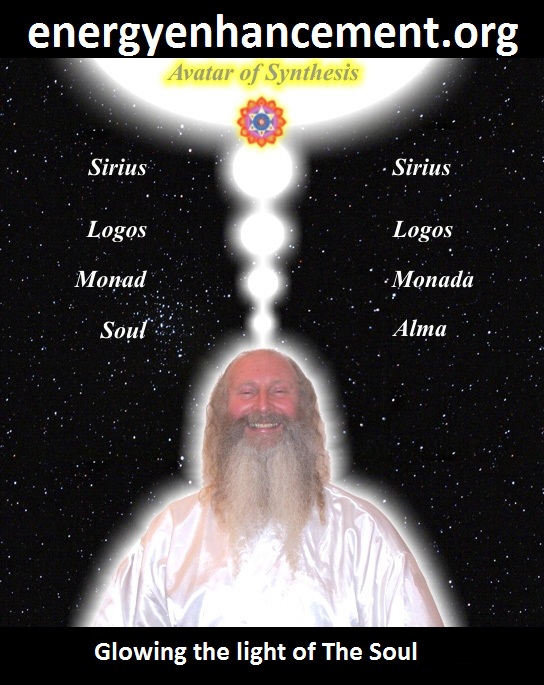 Learn connection to Kundalini Chakra in the Center of the Earth, the Spiritual Component of a Miles wide Uranium Nuclear Generator which has heated and kept liquid this planet for Four Billion years!!
Connect to the Gurdjeffian Central Spiritual Sun - The "Big Generator" which powers the "Little Capacitors" which are the Chakras of the Body. The "Big Generator" is the Soul Chakra which contains all the memories of your previous lifetimes. The chakra to which we ascend when we die!! More than that, we teach ascension into even higher chakras above the head also teaching the removal of the Blockages above the head releasing even more Energy!!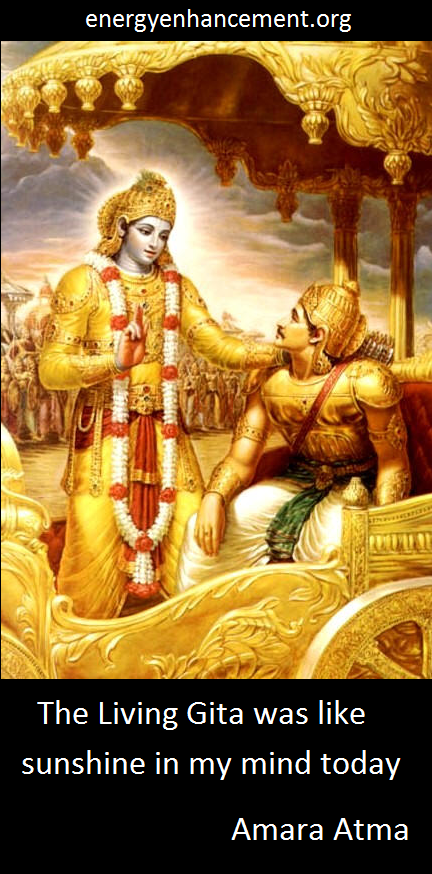 KRISHNA IS YOUR SOUL!!
The point of all these easily Attained Energy Enhancement Techniques is that they give Immediate Access to the Infinite Energy of the Chakras outside the Body. No need of Yoga Asanas to Generate Spiritual Energy. No need of the Huffing and Puffing of the Breath Training of Pranayama.
With Energy Enhancement you gain Twenty - Four Hour Access to Infinite Spiritual Energy to Power Up!! all your Psychic Powers, gaining the energy necessary to Remove Energy Blockages, Clear Karma and Master Relationships.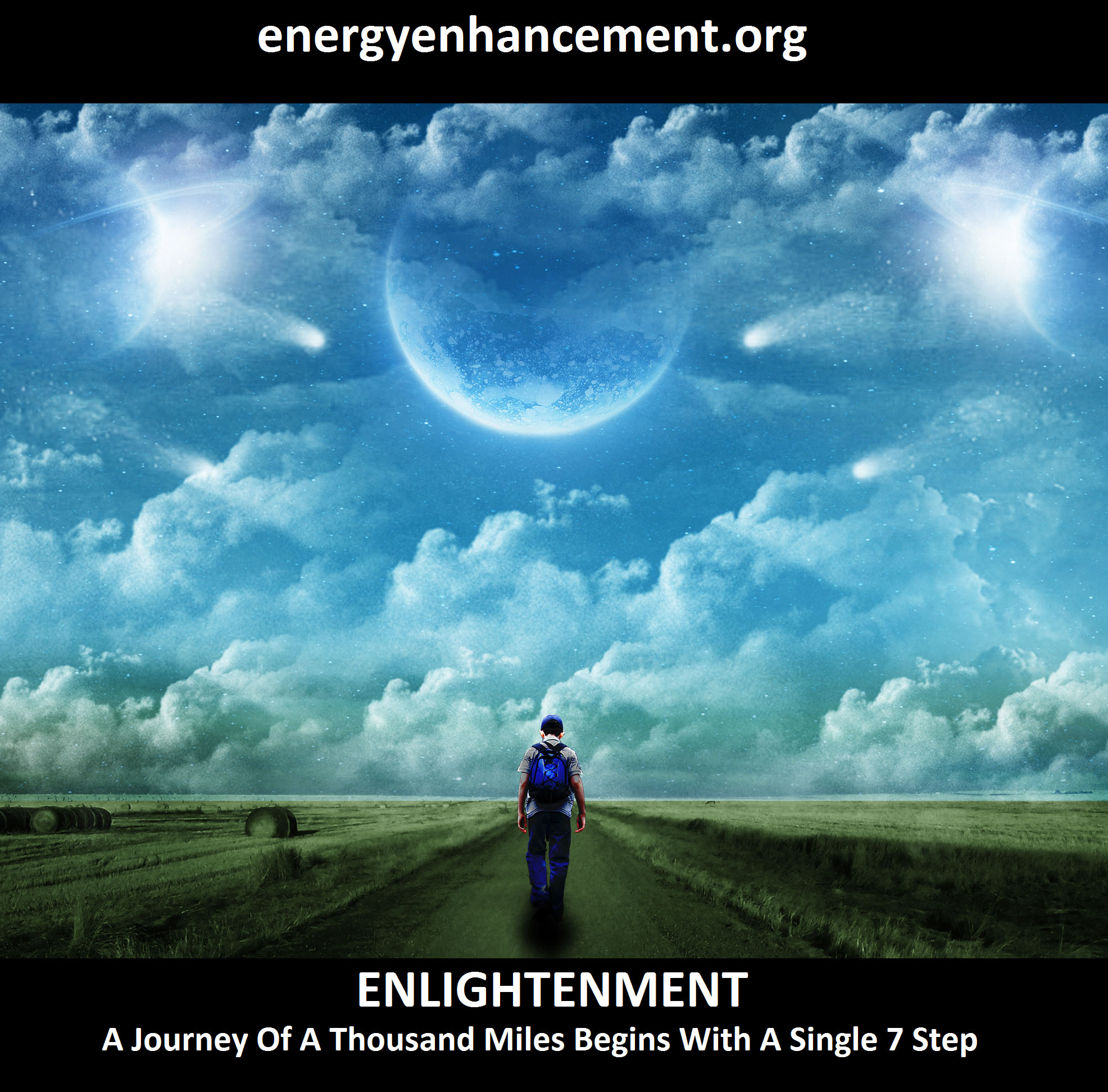 THE SEVEN STEP PROCESS OF ENERGY ENHANCEMENT REMOVES EVEN THE DEEPEST BLOCKAGES
These Powerful Five Thousand Year old Techniques are Traditional, Time tested, Efficient and Successful, used by every Spiritual Master over the past 5000 Years to Attain Illumination. And they are not Rocket Science, instead they are simple only requiring a little practise to Master.
The Reports of Our Students over 20 Years of Energy Enhancement Teaching by Energy Masters Swamis Satchidanand and Devi Dhyani show the inevitable success of Energy Enhancement Training.
Read More in ... EE LEVEL 1 GAIN SUPER ENERGY https://www.energyenhancement.org/Level1.htm
and INCREDIBLE STUDENT COURSE REPORTS https://www.energyenhancement.org/page17.htm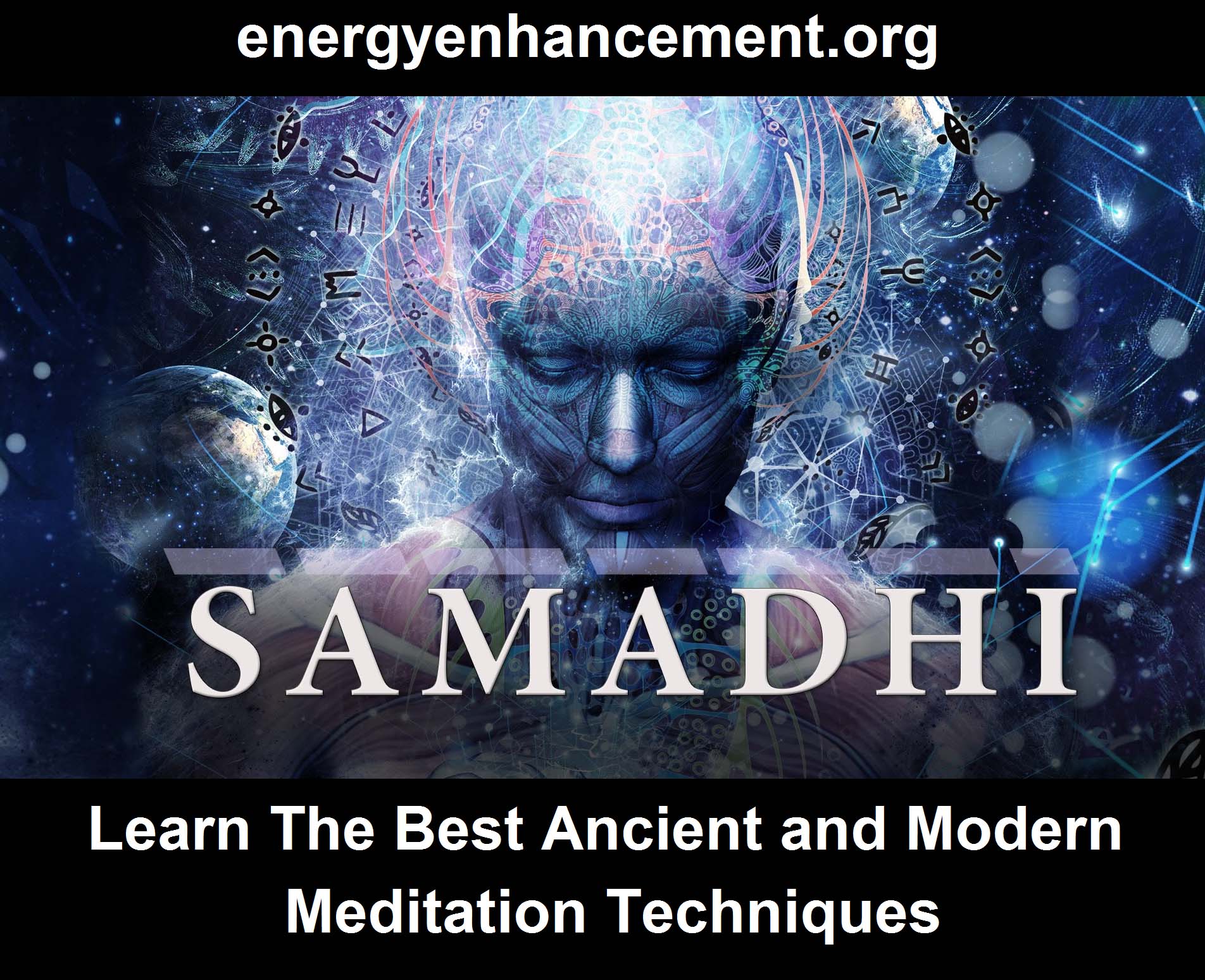 What can we do about the topic of topics, predation by Archontic Demonic energy blockage implants?

"All we can do is discipline ourselves to the point where they will not touch us," Don Juan advises.

Energy Enhancement is that discipline.

Significantly, he says will not, not can not. He also says that the alien predator energy blockages are the way the universe tests us, as just noted.

It follows that the intent to arrange our minds and lives so that the flyers/Archontic Demonic energy blockage are not willing to intrude on us is the capital exercise, the primary test in progress for humanity which is taught in..

THE ENERGY ENHANCEMENT COURSE


"Miracles, Miracles and yet more Miracles!!" - Graham Smith on his Energy Enhancement Course in India November 2009

"DO IT!" M.S. - HR Director PepsiCo Europe/Asia

INCREDIBLE PRICE REDUCTIONS!!

Buy Now!!

GIVE YOURSELF A

CHRISTMAS PRESENT

MAKE A NEW YEAR RESOLUTION!!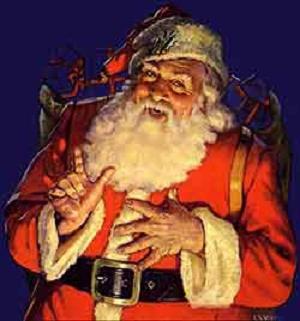 WHICH CAN...

SPEED UP!

IMMEDIATE Meditational Experience

AT A VERY GOOD PRICE

Buy Now!!

< style="font-size: 50pt" 3995" 4002" 4163" 4162" 4161" 4160" 4159" 4158" 4157" 4156" 4155" 4154" 4153" 4152" 4151" 4150" 4149" 4148" 4147" 4146" 4145" 4144" 4143" 4142" 4141" 4140" 4139" 4138" 4137" 4136" 4135" 4134" 4133" 4132" 4131" 4130" 4129" 4128">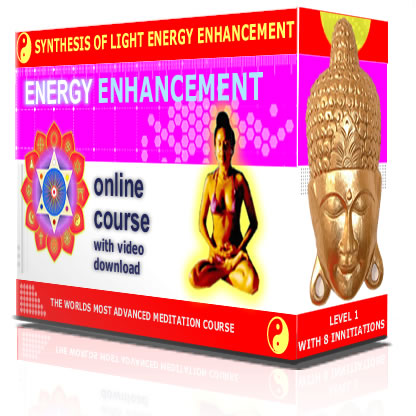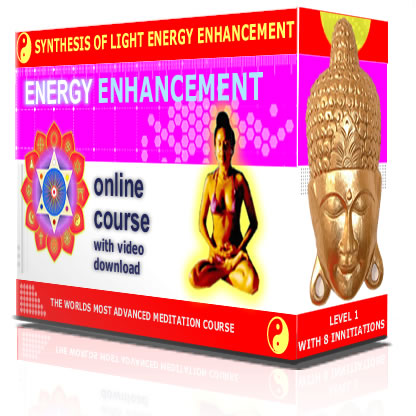 NOW.. IN VIDEO...

ENERGY ENHANCEMENT IS THE NEWEST AND HIGHEST SPIRITUAL IMPULSE ON THIS PLANET.

BHOGAR - The Tamil Siddar - Kundalini Yoga, Spiritual Alchemy

Siddha Bhoganāthar: An Oceanic Life Story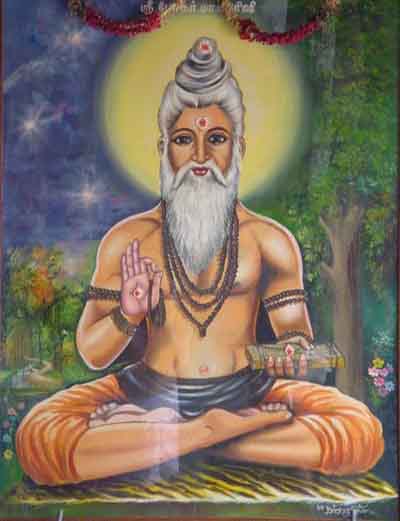 Bhogar Mahārshi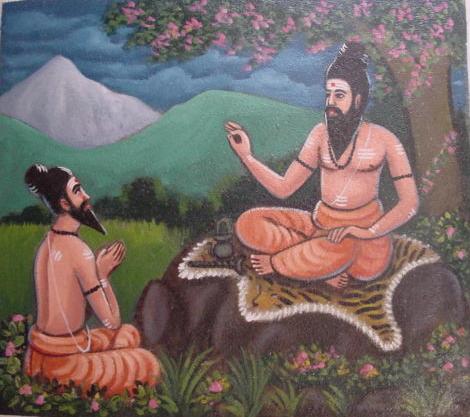 Bhogar receiving instructions from his teacher, Kālāngi Nāthar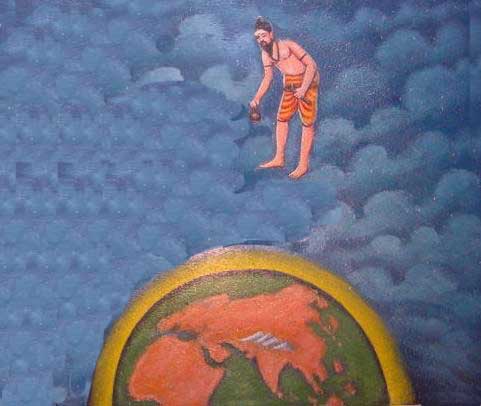 Bhogar, traversing the sky, observes faraway places like Arabia, Rome, and China.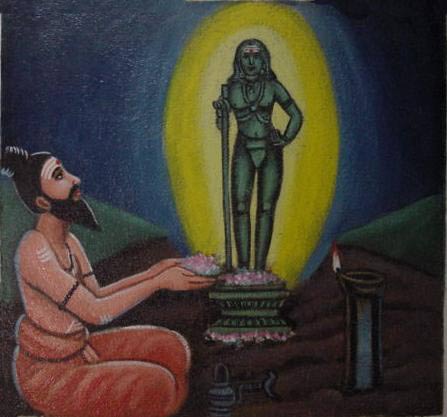 Bhogar worshipping Lord Dandāyudhapāni.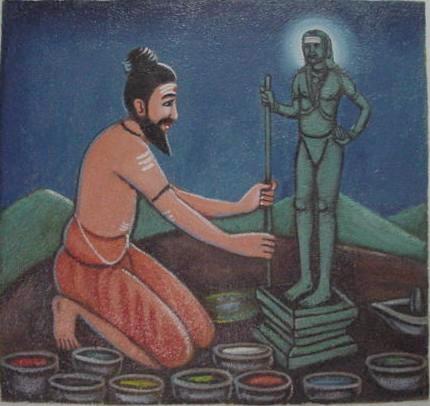 Bhogar worshipping Lord Dandāyudhapāni.
Click on pictures at right to visit: The Life of Bhogar in Pictures.
Bhoganāthar or Bhogar, the Jñāna Guru of Babaji, in the poem "Bhogar Jñāna Sagarama" (Bhogar's Oceanic Life Story, consisting of 557 verses, verse number 2, lines number 3 and 4), identifies himself as a Tamilian, (Ramaiah, 1979; 1982. p. 17).[1] In the same verse he states that the great Siddha Kālangi Nāthar initiated him in Jñāna Yoga (supreme self-knowledge).
Kālangi Nāthar was born in Kaśi (Benares). He attained the immortal state of swarūpa samādhi at the ago of 315, and then made China the center of his teaching activities. He belonged to the ancient tradition of Nava (nine) Nāth sadhus (holy ascetics), tracing their tradition to Lord Shiva. There are nine important shrines associated with this tradition, five of which are in the Himālaya Mountains: Amarnāth (where Shiva first taught Kriya Yoga to his Shakti partner, Parvati Devi), Kedarnāth, Badrināth (India), Kailāsanāth, (Tibet) and Paśupatināth (Nepal).
Meanwhile, Bhoganāthar practiced Kundalini Yoga in four stages. The first three stages arc described in a later chapter on "The Psychophysiology of Kriya Kundalini Pranayama". Bhoganāthar chose the Palani Malai (mountain) in what is now southwestern Tamil Nadu as the site for intensive yogic practice (tapas) for the final stage. He attained swarūpa samādhi at Palani, through the grace of Lord Muruga, or the eternal youth, "Kumāra Swāmi". The Kumāraswāmi temple at Palani became the epicenter of his activities. He visited many countries astrally, and physically and through transmigration leaving his body to enter into the body of another. In one of his songs Bhoganāthar claims to have flown to China at one point in a sort of airplane which he built: he held discussions with Chinese Siddhas before returning to India (Kailasapathy, 1969, p. 197-211). His visit to South America has been confirmed by accounts left by the Muycas of Chile:
"Bocha, who gave laws to Muycas, was a white, bearded man, wearing long robes, who regulated the calendar, established festivals, and vanished in time like others (other remarkable teachers who had come across the Pacific according to numerous legends of Incas, Aztecs and Mayans)." (Lal 1965, p. 20).[2]
He convened a meeting of many siddhas just before the beginning of the present Kali Yuga, in 3102 BC, to determine the best way for humanity to progress along the spiritual path during the coming period of darkness. The Yoga of love and devotion, Bhakti Yoga, was chosen as being the best means.

Bhoganāthar was entrusted by the siddhas with the task of defining the rituals for the worship of their favorite deity "Palani Āndavar", the Lord (Muruga) of Palani.

Many rituals that center around the bathing (abhishekam) of an idol of Palani Andavar with many substances, including pancha­amirtam consisting of five fruits and honey, were developed by him and continue to be followed to this day. The idol had to be created from a substance that would last throughout Kali Yuga.

The most resilient of known substances, granite, was known to wear and crack after thousands of such rituals. So Bhoganāthar fashioned it out of nine secret herbal and chemical ingredients, nava pashanam, which made it harder than granite. Eight of the ingredients were combined in a mold of the idol. The ninth, was added as a catalyst, to solidify it.

In recent times the scientists who attempted to determine the composition of a small sample of the material of the idol, were startled to find that it immediately sublimated when heated. Thus its composition remains a mystery to date. The traces of the substance are contained in the ritual offerings in which it is bathed. When these are returned and consumed by the devotee, their spiritual progress is enhanced.

A mission to China and transmigration

Kālangi Nāthar decided to enter into samādhi in seclusion for 3,000 years. He summoned Bhoganāthar telepathically from Tamil Nadu to China to take over his mission. Bhoganāthar traveled by sea, following the trade route. In China, he was instructed by Kālangi Nāthar in all aspects of the Siddha sciences.

These included the preparation and use of the kaya kalpa herbal formulae to promote longevity.

After Kālangi Nāthar entered into trance, Bhoganāthar assumed his teaching mission to the Chinese. To facilitate this, he transmigrated his vital body into the physical body of a deceased Chinese man, and there­after went by the name "Bo-Yang". "Bo" is a derivation of the word "Bhogam" which means bliss, material and spiritual. This bliss, for which he was named "Bo-Yang" is experienced when the Kundalini shakti, the feminine primordial yin energy awakens, passes up to the crown of the head, the seat of Shiva, the masculine yang pole, in the Sahasra cakra at the summit of the head and unites with it.

The result of this integration of feminine and masculine parts of the being, or union ("Yoga") of Shakti and Shiva, Yin and Yang, is Satchidananda: Absolute Existence-Consciousness-Bliss.
Transformation of his physical body
Bhoganāthar decided to overcome the limitations of the Chinese body, with its degenerative tendencies, and prolong its life through the use of the kaya kalpa herbs long enough for the effect of Kriya Kundalini Pranayama and related yogic techniques to bring swarūpa samādhi.
In his poem Bhogar Jñāna Sutra 8, verse number 4, he describes vividly what happened after carefully preparing a tablet using thirty five different herbs:
With great care and patience I made the (kaya kalpa) tablet and then swallowed it:
Not waiting for fools and skeptics who would not appreciate its hidden meaning and importance.
Steadily I lived in the land of the parangis (foreigners) For twelve thousand years, my fellow!

I lived for a long time and fed on the vital ojas (sublimated spiritual energy)
With the ojas vindhu I received the name, Bhogar:
The body developed the golden color of the pill:
Now I am living in a world of gold
(based upon translation by Yogi S.A.A. Ramaiah, 1979, p. 40-42).
He chose three of his best disciples and his faithful dog, and took them to the top of a mountain. After first offering a tablet to the dog, the dog immediately fell over dead. He next offered it to his leading disciple, Yu, who also immediately fell over dead. After offering it to the two remaining disciples, who by this time were extremely nervous, and who promptly hid their tablets rather than swallow them, Bhoganāthar swallowed the remaining tablets and also fell over unconscious. Crying with grief, the two remaining disciples went down the mountain to get material to bury the bodies. When the disciples returned to the spot where the bodies had been left lying, all that was found was a note, in Bhoganāthar's handwriting, which said:
The kaya kalpa tablets are working. After awakening from their trance I restored faithful Yu and the dog. You have missed your chance for immortality. (Ibid.)
This kaya kalpa enabled Bhoganāthar to transform the Chinese body over a period of 12,000 years, during which time it developed a lustrous golden color. (The physiological transformation to the state of swarūpa samādhi was, however, completed only later, at Palani in the final phases of Kriya Kundalini Yoga and related practices. These phases will be described in chapter 11. Bhoganāthar's own graphic description is recorded in the poem at the end of this chapter Initiation into Samādhi.)
In this poem Sutras of Wisdom — 8. he sings prophetically of the taking up of the practice of pranayama in modern times by millions of persons who would otherwise have succumbed to drug abuse:
Will chant the unifying verse of the Vedanta.
Glory to the holy feet of Uma (the Divine Mother of the Universe. Shakti),
Will instruct you in the knowledge of the sciences, ranging from hypnotism to alchemy (kaya kalpa).
Without the need for pills or tablets, the great scientific art of pranayama breathing, will be taught and recognized
By millions of common people and chaste young women.
Verse no. I (based upon translation by Yogi S.A.A. Ramaiah, 1982, p. 40).
Becomes known as Lao-Tzu, founder of Taoism
After this incident with the Chinese disciples, Bo-Yang became also known as Lao-Tzu, and was accessible for nearly 200 years, and trained hundreds of Chinese disciples in Tantric Yoga practices, wherein semen and sexual energies are conserved and sublimated into spiritual energies. The advanced techniques which he taught involve raising the energies from the mūladhāra cakra corresponding to the perineum up to the sahasrara cakra during sexual intercourse with a spiritually minded partner, resulting in sublimated energy, tejas. manifesting throughout all the cells of the body. In the fifth century B.C., Confucius met Lao-Tzu Bo-Yang and afterwards said of him:
I know a bird can fly, a fish can swim, and an animal can run. For that which runs, a net can be fashioned; for that which swims, a line can be strung. But the ascent of a Dragon on the wind into heaven is something which is beyond my knowledge. Today I have met Lao-Tzu, who is perhaps like a Dragon. Among the Chinese, particularly, the Taoists, the Dragon is the symbol of Kundalini Shakti, the primordial force.
At the end of his mission to China, about 400 BC, Bhoganāthar, with his disciple Yu (whom he also gave the Indian name Pulipani) and other close disciples, left China by the land route. As recorded in the Taoist literature, at the request of the gatekeeper at the Han Ku mountain pass Lao-Tzu crystallized his teachings. He did so in two books, the Tao Ching, with 37 verses, and the Te Ching with 42 verses (MacKintosh, 1971).[3]
In book two he says 'Do good to him who has done you injury', which was also said by the contemporary Tamil Siddha, Tiruvalluvar in his Tirukkural (Tiruvalluvar, 1968). Taoist yoga traditions con­tinue to seek physical immortality using techniques remarkably similar to those taught in Tamil Shiva Yoga Siddhānta.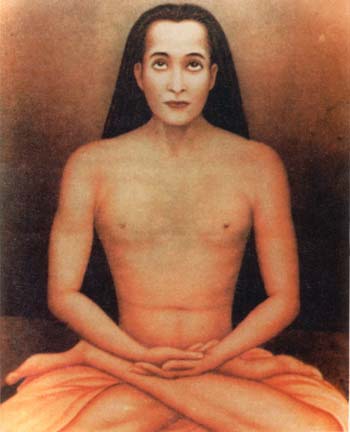 Kriya Babaji, disciple of Bhogar
Bhogar Nath and his young disciple Babaji Nagaraj at Kataragama, illustration from Babaji and the 18 Siddha Kriya Yoga Tradition
Kriya Babaji shrine, Kataragama
Return to India
Along their way, they visited several shrines in the Himalayas and Kāmarūpa, the famous Tantric Shakti shrine in Assam.[4] He composed his greatest work of 700,000 verses near Mt. Kailasa with the blessings of Lord Shiva. It was later abridged to 7,000 verses, and is known as Bhogar Sapta Kandam. He later visited Gaya, India and Arabia. Upon his return to Tamil Nadu he introduced the Chinese salts and chemistry, which he called Cīna-cāram and porcelain making. He submitted his 7,000 verse manuscript for evaluation to his guru, Agastyar at Courtrallam and to an academy of siddhas there. It was endorsed by all of them as a great work.
Following this, many siddhas, including Konkanavar, Karuvoorar, Nandeeswar, Kamala Muni, Satta Muni, Macchamuni, and Sundarandar became his disciples to study the sciences of kaya kalpa and yoga. He eventually turned over his teaching mission to Pulipani.
Establishes shrine at Katirkamam and attains swarūpa samādhi
After performing tapas at Sathura Giri, and Shiva Gin, he went to Katirkamam in Sri Lanka to perform tapas and win the grace of Lord Muruga. Under inspiration from the Lord he established the famous Yantra shrine, representing the 1,008 petalled lotus cakra, which blossomed in Bhogar there. Next he went to Palani where he attained swarūpa samādhi. He retired to Katirkāmam, where Babaji Nagaraj met him around 211 AD.
Second Mission to China
Later, after the period of the Six Dynasties (220 to 590 AD), Bhoganāthar returned with some Tamil disciples to China. He left his mission in Tamil Nadu with Pulipani, the Chinese Siddha. During the construction of the Brihitīswarar Shiva Temple in Tanjore, Tamil Nadu, around 900 AD. Bhoganāthar advised its builders as to how to raise the eighty ton capstone to the top of the temple, more than 200 feet high. This was done through his disciple Karuvoorar and another Tamil disciple who acted as intermediaries and through messages tied to the legs of courier birds, like today's homing pigeons. At Bhogar's suggestion a gradient ramp five miles long was built, up which the stone was pulled to the top of the temple. This was one of the most remarkable engineering feats of all times. About this time he also advised the King of Tanjore to build a small shrine dedicated to one of his greatest disciples, Karuvoorar, behind the Bhrihiteeswarar Shiva Temple.
Current Activities
While Bhoganāthar is reported to have left the physical plane at Palani, he continues to work on the astral plane, inspiring his disciples and devotees, and even in rare instances he transmigrates into another's physical body for specific purposes.
---
Source: Babaji and the 18 Siddha Kriya Yoga Tradition, by M. Govindan (Kriya Yoga Publications, 1991), pp. 113-118.
"ALL TRADITIONAL MEDITATIONS HAVE BEEN DESIGNED TO FAIL" - SATCHIDANAND -

FIND ALL THE INCREDIBLE TECHNIQUES REMOVED FROM TRADITIONAL MEDITATIONS - DESIGNED TO FAIL - AND TAUGHT IN ENERGY ENHANCEMENT

DISCOVER THE ENERGY ENHANCEMENT MEDITATION COURSE


EE HOME PAGE INTRODUCTION https://www.energyenhancement.org/index.html

<>
EE LEVEL 1 SUPER KUNDALINI ENERGY https://www.energyenhancement.org/Level1.htm

<>
EE LEVEL 2 ELIMINATE ENERGY BLOCKAGES https://www.energyenhancement.org/Level2.htm

<>
EE LEVEL 3 REMOVE DEEPER KARMA BLOCKAGES https://www.energyenhancement.org/Level3.htm

<>
EE LEVEL 4 EASILY CLEAN THE DEEPEST VAMPIRE ENERGY CORDS, IMPLANT BLOCKAGES, MASTERY OF RELATIONSHIPS, FAMILY, FRIENDS BLOCKAGES https://www.energyenhancement.org/Level4.htm

"WE PUT BACK WHAT THE OTHERS TOOK OUT!!"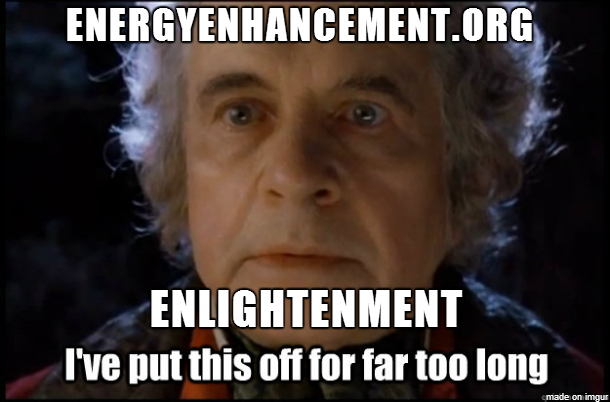 ENERGY ENHANCEMENT COURSES
TAMIL SIDDHARS : YOGIS FROM TAMIL REGION


SIDDHAS - PSYCHIC POWERS WHICH OCCUR IN MEDITATION PRACTISE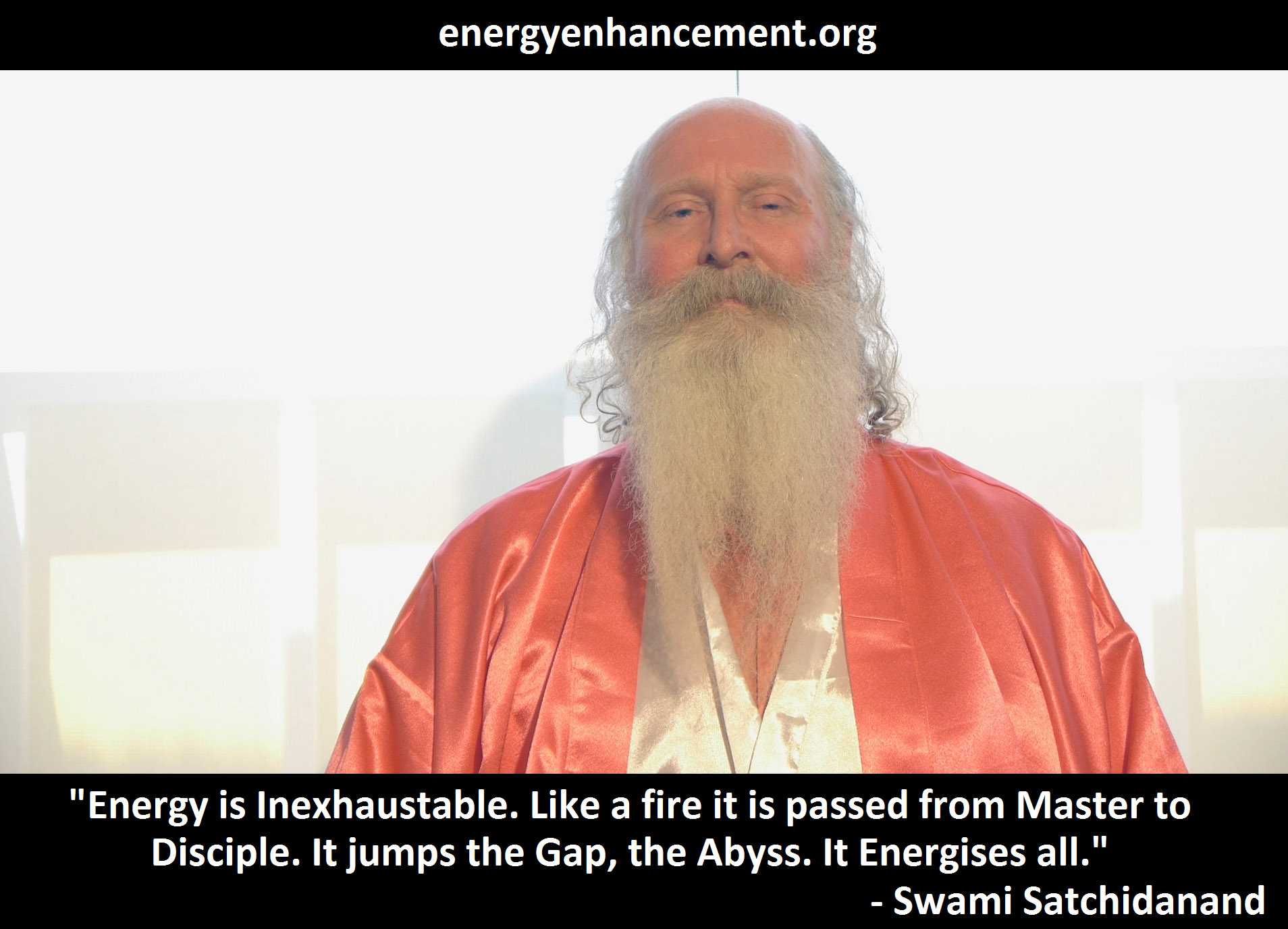 A '''Siddha''' in Sanskrit means "One who is accomplished" and refers to perfected masters who have transcended the Ahamkara (Ego or I-maker), have subdued their minds to be subservient to their Awareness, and have transformed their bodies composed mainly of dense Rajo-tama Gunas into a different kind of bodies dominated by Satva. This is usually accomplished only by persistent meditation over many lifetimes.

A Siddha has also been defined to refer to one who has attained a Siddhi. The Siddhis as paranormal abilities are considered emergent abilities of an individual that is on the path to Siddhahood, and do not define a Siddha, who is established in the Pranav - the Aum, which is the spiritual substrate of creation. The Siddhi in its pure form means "the attainment of flawless identity with Reality (Brahman); perfection of Spirit."

The concept of Siddhas is a prime notion in Jainism.

==Siddha-loka==
In Hindu cosmology Siddhaloka is a subtle world (lokam) where perfected beings (Siddhas) take birth. They are endowed with the Eight Primary Siddhis at birth.

In South India, a Siddha refers to a being who has achieved a high degree of physical as well as spiritual perfection or enlightenment. The ultimate demonstration of this is that Siddhas allegedly attained physical immortality. Thus Siddha, like Siddhar or Cittar (indigenisation of Sanskrit terms in Tamil Nadu) refers to a person who has realised the goal of a type of Sadhana and become a perfected being. In Tamil Nadu, South India, where the Siddha tradition is still practiced, special individuals are recognized as and called Siddhas, or Siddhars or Cittars, who are on the path to that assumed perfection after they have taken special secret Rasayanas to perfect their bodies, in order to be able to sustain prolonged meditation along with a form of Pranayama which reduces the number of breaths taken by them considerably.

Siddha medicine is a form of medical treatment of diseases using substances of all possible origins in a way that balances the possible harmful effect of each substance. This form of medicine was professed and practised by Siddhars who wrote their recipes on for the use of future generations. Siddha medicine was developed by outstanding Dravidians (ancient Tamils), locally called Cittars.
Preparations are made mainly out of the parts of the plants and trees such as leaves, bark, stem, root etc, but include also mineral and some animal substances. This form of medicine is still today well known in South India, and is a form of Ayurveda. The use of metals like gold, silver and iron powders (Sanskrit bhasma) in some preparations is a special feature of Siddha medicine, which claims it can detoxify metals to enable them to be used for stubborn diseases. This claim is especially relevant in the case of mercury which is relatively often used in the system; that means medicine containing should only be received from a highly qualified practitioner of the art.
ALCHEMY DEGENERATED
However this Alchemy which was created by Tamil Siddar Bhogar and then as Lao Tzu in his Chinese incarnation as Taoist Alchemy and then via the Egyptians as Hermes Trismegistus and the Sufi Alchemists such as Dun Nun the Egyptian whereby it entered into Europe as medieval Alchemy. This Alchemy has been degenerated - the same as the Middle Ages Alchemists saying that they could create the Metal Gold from the Metal lead - Jung deciphered Alchemy -
Jung proved that in the real Alchemy the items Gold, Lead, Sulphur, Mercury referred to spiritual energies..
LEAD being the Earth, Mercury being the Holy Spirit which travels between Earth and the center of the Universe and Sulphur being the Sun or the Central Spiritual Sun. These three comprise the Holy Trinity and are talked about in the Guided meditation described in the Emerald Tablet of Hermes Trismegistus. This Guided meditation is the same as the Kundalili Kriyas and the Taoist Meditational Orbits both Microcosmic and Macrocosmic.
As with Gurdjieff and his Reciprocal maintenance the movement of the Energies from Heaven to Earth between the Father and the Son, between the central Spiritual Sun and the Earth has the effect of transmuting Energy Blockages which always are trying to stop this flow of energy.
These Alchemical meditations are in order to Transmute Base metal, lead, the Energy Blockages in the Earth and in Human Beings into Spiritual Gold, The Earth being transmuted into a Sacred Planet and the Human Being, filled with evil blockages, into An Enlightened Being and Ascended master, Like Tamil Siddar, Bhogar.
Thus Physical Gold, Lead and Mercury are sidetracks meant to poison and distract people away from the true Alchemy which has been known for thousands of years.
Energy Enhancement teaches the Real Spiritual Alchemy Gaining Spiritual Energy and purifying the body from its Energy Blockages.
Satchidanand



Siddhars are altruistic and teach through truth. Black Magicians are self-centered liars.

Not only do people run away after committing acts of sin, but the spirits too.

The quintessence of Sri Pambatti Siddhar's Grantha Sastra is proper regulation of breath. When breath is regulated in various ways, different spirits get controlled.

Spirituality is the stage of preparing man for the vision of God; Gnana is the result of God realisation.
'Winning over God' means mastery of three levels.

1. Winning over God,
2. Changing ones Karma ones fate and
3. Controlling life principles in one's own self.

Pranava is an interminable, resplendent glow of fire.
Sufferings occur effortlessly; Prosperity is earned hard.
Good deeds are immeasurable; Debt and Karma is precisely calculable.

All forms of energy have two states, genuine and false. In the case of a Gnani, one merges into the other.

Man's witness lasts till his lifetime; divine witness is eternal.
One of the six abodes of Lord Muruga remains embedded in the Indian Ocean.

Who is a siddha ?
A siddha is one who has attained siddhi, i.e. "power, prowess, strength, ability", then a special kind of psychic and supernatural, miraculous, occult power. There are eight kinds of super natural powers called as "Ashtama Siddhis":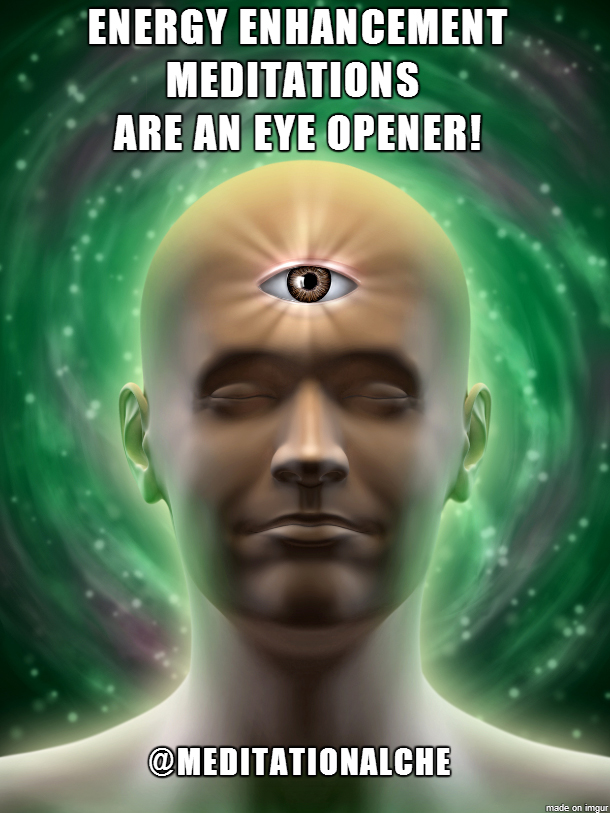 "YOGA IS THE INCREASE OF PSYCHIC VISION" - SWAMI SATCHIDANANDA

Anima (shrinking) - Power of becoming the size of an atom and entering the smallest beings.
Mahima (illimitability) - Power of becoming mighty and co-extensive with the universe. The power of increasing one's size without limit.
Lagima (lightness) - Capacity to be quite light though big in size.
Garima (weight) - Capacity to weigh heavy, though seemingly small size.
Prapthi (fulfillment of desires) - Capacity to enter all the worlds from Brahma Loga to the neither world. It is the power of attaining everything desired.
Prakasysm (irresistable will) - Power of disembodying and entering into other bodies (metempsychosis) and going to heaven and enjoying what everyone aspires for, simply from where he stays.
Isithavam (supremacy) - Have the creative power of God and control over the Sun, the moon and the elements and
Vasithavam (dominion over the elements) - Power of control over King and Gods. The power of changing the course of nature and assuming any form.
According to the book "Valmiki Suthira Gyanam" authored by Siddhar Valmiki, "By purifying the mind and attaining perfection one becomes a siddha (Tamil Chittan); He is indeed fit to be called SIVA". A classical definition of siddhas is given by Siddhar Thirumoolar: "Those who live in yoga and see the divine light and power through yoga are the siddhars (Tamil Chittar)".
Patanjali was a Tamil Siddar, thus the second sutra of the Yoga Sutras of Patanjali is, "Yogas Citta Vritti Nirodha". The Citta is the Mind, Vrittis are Energy Blockage impurities, and Nirodha means the Removal of the Energy Blockages.. Only then we have Yoga or Union with the Higher Energies, Illumination, Enlightenment. Satchidanand.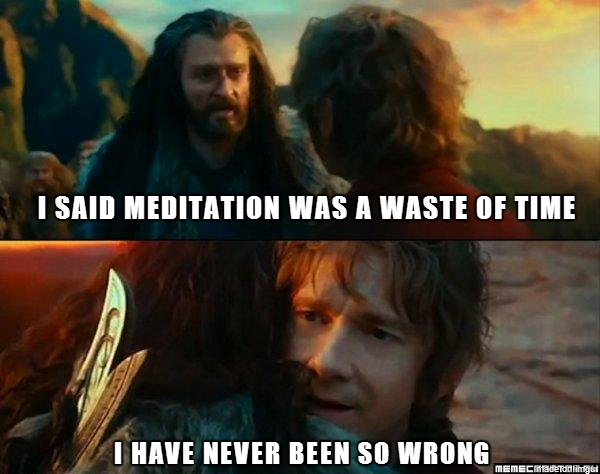 There are some features which are typical for all or almost all siddhars as a body of thinkers.
First, in sharp opposition to the bhakti tradition, they refuse to allow themselves be carried away by idol worship in particular temples.
Second, in contrast to bhakti which emphasizes passionate devotion to God, the siddhar emphasize knowledge, yoga practice, and character, moral behavior, right conduct. Anger, lust and egoism are the worst sins.
Third, almost all siddhar's raise a protest against caste and casteism.
The whole atmosphere of siddha thinking is empirical and experimental. Their writings are not in the nature of clear cut formalized statements of any well defined doctrine. Hence, it is difficult to extricate a philosophical system out of their writings, at least at the present state of our knowledge of their works. However, it is possible to point out a few essential features, and one day, when their writings are better known, it should be possible to state their philosophy more explicitly.

The 18 Siddhars
There are 18 siddhars in the tamil siddha tradition. Each of the siddhars had lived in varied places under different names. The following are most common names of the 18 siddhars. They are listed in the order of their time period.

Sri Patanjali Siddhar
Sri Agasthiar Siddhar
Sri Kamalamuni Siddhar
Sri Thirumoolar Siddhar
Sri Kuthambai Siddhar
Sri Korakkar Siddhar
Sri Thanvandri Siddhar
Sri Sundaranandar Siddhar
Sri Konganar Siddhar
Sri Sattamuni Siddhar
Sri Vanmeegar Siddhar
Sri Ramadevar Siddhar
Sri Nandeeswarar Siddhar
Sri Edaikkadar Siddhar
Sri Machamuni Siddhar
Sri Karuvoorar Siddhar
Sri Bogar Siddhar
Sri Pambatti Siddhar
Table of 18 Siddharsālangi Nāthar
Table of 18 Siddhars
| | | | | | |
| --- | --- | --- | --- | --- | --- |
| Sl. No | Name of the Siddhar | Tamil month of Birth | Tamil Birth Star | Duration of Life | Place of Samadhi |
| 1 | Sri Patanjali | Panguni | Moolam | 5 Yugas 7 Days | Rameswaram |
| 2 | Sri Agasthiar | Markazhi | Aayilyam | 4 Yugas 48 Days | Thiruvananthapuram |
| 3 | Sri Kamalamuni | Vaikasi | Poosam | 4000 Years 48 Days | Thiruvarur |
| 4 | Sri Thirumoolar | Purattathi | Avittam | 3000 Years 13 Days | Chidambaram |
| 5 | Sri Kuthambai | Aadi | Visagam | 1800 Years 16 Days | Mayavaram |
| 6 | Sri Korakkar | Karthigai | Aayilyam | 880 Years 11 Days | Perur |
| 7 | Sri Thanvandri | Iyppasi | Punarpoosam | 800 Years 32 Days | Vaideeswarankoil |
| 8 | Sri Sundaranandar | Aavani | Revathi | 800 Years 28 Days | Madurai |
| 9 | Sri Konganar | Chitthirai | Utthiradam | 800 Years 16 Days | Titupathi |
| 10 | Sri Sattamuni | Aavani | Mrigasirisham | 800 Years 14 Days | Thiruvarangam |
| 11 | Sri Vaanmeegar / Valmiki | Purattasi | Anusham | 700 Years 32 Days | Ettukudi |
| 12 | Sri Ramadevar | Masi | Pooram | 700 Years 06 Days | Azhagarmalai |
| 13 | Sri Nandeeswarar | Vaikasi | Visagam | 700 Years 03 Days | Kasi |
| 14 | Sri Edaikkadar | Purattasi | Thiruvadirai | 600 Years 18 Days | Tiruvannamalai |
| 15 | Sri Machamuni | Aadi | Rohini | 300 Years 62 Days | Thiruparankundram |
| 16 | Sri Karuvoorar | Chitthirai | Hastham | 300 Years 42 Days | Karuvur |
| 17 | Sri Bogar | Vaikasi | Bharani | 300 Years 18 Days | Pazhani |
| 18 | Sri Pambatti | Karthigai | Mrigasirisham | 123 Years 14 Days | Sankarankoil |
The traditional Siddhas, right from Siddha Nandidevar to Saint Ramalingam of the 19th century, were well known Siddha-World rulers and great benefactors of mankind, who, either by their own insistence or by the gratitude of their subjects had been transferred to the ranks of Heaven of Life. Ancient mysticism termed as Mythology today, was already well developed in those earliest times. At that early date, Lord Vaduka, Karuppasamy, Goddess Varahi, Goddess Indrani, all have been mentioned as medicinal deities.

When the medicinal procedures of the ancient Siddhas expressed remarkable effect in that profoundly religious age, they were deified! Epidemics that exposed entire nations to the threat of annihilation posed particularly dangerous. Rulership depended on the ability to thwart off the ravage of disease. These are the kinds of examples recorded in original works of the Siddhas explaining how the Siddha system helped the people at particular periods. Such incidents were considered miracles. The Siddhas came to be worshipped as deities with divine honours. The reality that these compassionate 'benefactors' had a special and direct contact with the supernatural and as a result were themselves accorded divine attributes could not have been casually ruled out.

Though much of the rationality, compassion and spiritual insights of ancient civilizations are disregarded under the banner of Myths and many records have been lost or dismissed, one fact has emerged clearly - in every available palm script of Siddha works, the origin of metallurgy and its various uses; the archetypal healing Gods and deities; the mysterious mystical power spots; and meetings of the ancient Siddhas till date clearly traces back to the Mountains and Forests of Siddhas.

As people formed colonies and migrated from their magico-religious outlook of life and its darker face of illness and mundane abnormalities, the distinctive healing power spots of ancient Siddhas were the only available and sought out aid and remedy for later periods. Dark forces that brought disease, collective death and inert psychic blocks were propitiated by mystical ceremonies that involved visiting the caves of the ancient Siddhas, reciting incantations (mantra) or supplications and expiations.

Many of their manuscripts traveled all over Tamil Nadu, across different periods of time and spread. Many lay hidden with people who kept them without really knowing their true significance. The remaining manuscripts have been significantly guarded in mountain caves under the mystical supervision of ferocious guarding deities appointed by the Siddhas themselves. These manuscripts are the foremost treasures of the ancient Siddha tradition. The valuable yogic insights that emerged from the mystery of the life-giving and life-taking rhythm of Nature have been recorded in these manuscripts and are known to give endless possibilities for healing human problems. They have even described the identifying features and the locations of certain healing Herbs meant for increasing longevity and some that can even bring a dying person back to life.

The next treasure trove of the ancient Siddhas are the ancient medicinal preparations of the Siddhas that lay buried under certain caves and rocks. These healing materials are in the form of Kalangu (tuber), Kalpa Basma (Elixir preparations) and are also governed by mysterious forces as protection from bad-tempered persons.

'Malai vala sastra' is a Sastra exclusively describing many mysteries of these mountains. The Siddhas, Gorakkar, Bogar, Agasthiyar and Karuvoorar have all written works on these subjects giving ample information of these treasures and other occult and spiritual mysteries secreted in the Siddha mountains, forests and caves throughout the Indian region. Some of the texts even mention caves that are not visible to the common eye. These mystical regions and power spots are the spiritual rejuvenative places and some are still known to be places of revelation and meeting places of the ancient Siddhas. In present day Tamil Nadu, Chaturagiri, the Pothikai hills, the Kolli hills, the Kancha hills, the Mahendragiri mountain ranges etc are all named as ancient Siddha mountains. The Agasthiyar hill in Kerala and the Srisailam mountain of Andhra Pradesh, the Girnar mountain of Gujarat are also amongst those revered as Their ancient power spots.

A strong conviction even present day followers of the Siddha path treasure is that an individual of true quest who is a recipient of the Siddhas grace can gain access to these kinds of places. There are many more accurate details of different places and its significant relationship with the Siddhas but it is impossible to share all of it in this small homepage.

ALCHEMY AND THE TAMIL SIDDHARS
Joseph Caezza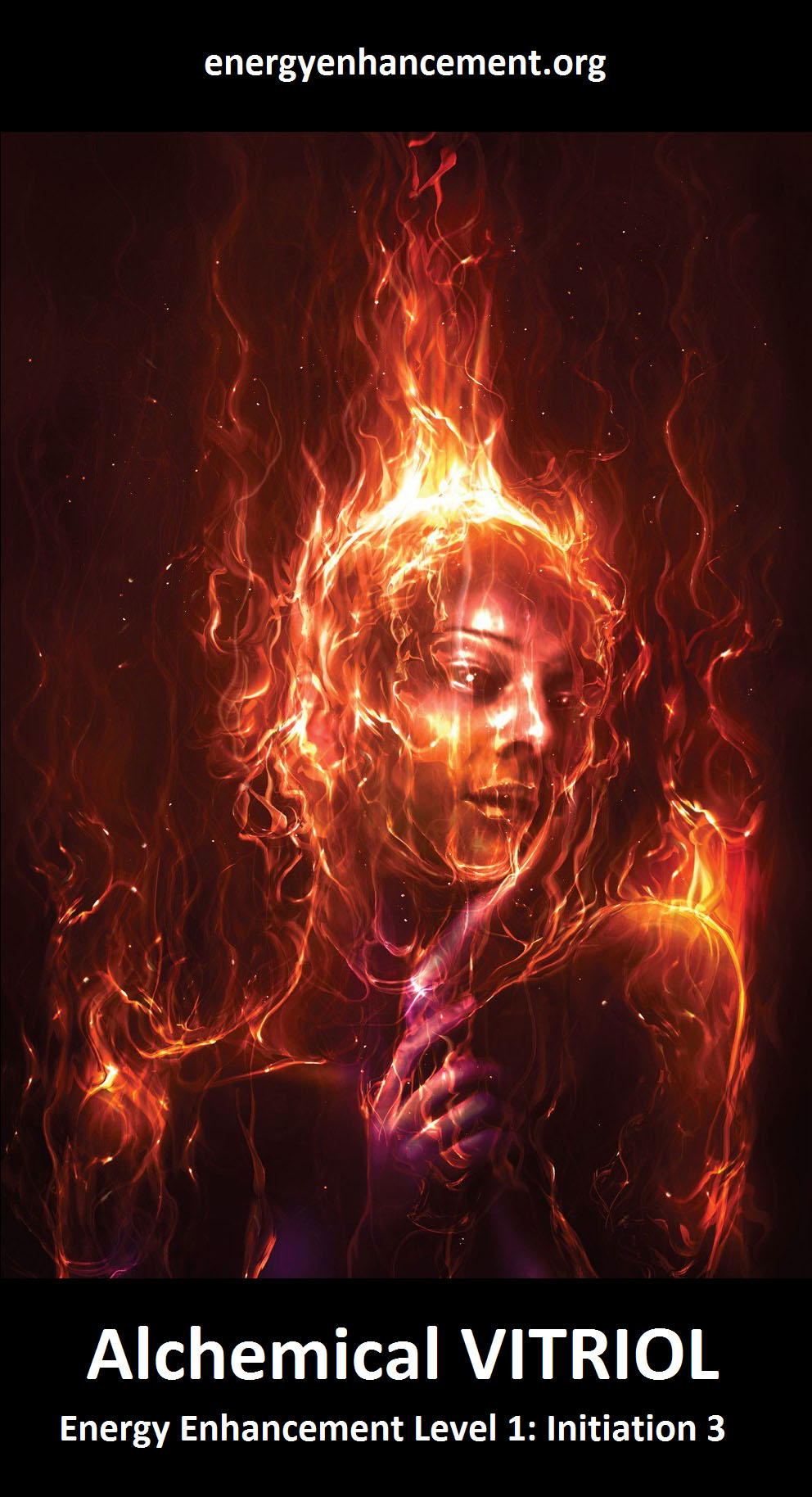 In the hungered New Age frenzy where the practice and principles of Ayurveda, traditional Hindu medicine, have become so well known, the West still remains largely ignorant of the South Indian Tamil Siddhar tradition. It represents a wonderful parallel to that of the Rosicrucian Alchemists. Just as the Rosicrucians claim lineage to the high culture of Ancient Egypt, itself only an artifact of "Atlantis", so too do Tamil Siddhars trace their original heritage to an advanced civilization destroyed by a great flood about 10,000 years ago. The lost continent supporting this heritage purportedly stretched from Madagascar to Australia with Sri Lanka constituting its central surviving land mass.
Ancient Egyptian High Culture appears suddenly, even from the earliest times at a very advanced level. Examples of its elegance include high yield strains of grain, a precise calendrical system, refined medicine even featuring neurosurgery, but above all its complete system of hieroglyphic language which seems to serve a higher state of consciousness. These advances emerge suddenly from Neolithic chaos. So too, from earliest recorded history Tamil language appears as one of the most sophisticated literary systems on the face of this planet. This lack of developmental period suggests that both Tamil and Egyptian cultures were surviving artifacts, preserved by the greatest sages of highly advanced civilizations destroyed by geological cataclysm.
The contemporary scholar, Kamil Zvelebil, in THE SMILE OF MURUGAN, explains the necessity of understanding the siddhars, the primordial Tamil sages, before any deeper appreciation of South Indian civilization becomes possible. These spiritual giants composed the foundations of literary and scientific development. Yet because they wrote in obscure style so reminiscent of western alchemy and often ridiculed the orthodox caste system with its over-emphasis on ritual worship, the Siddhars have always moved on the outer perimeter of social acceptability. Their chief artifacts aside from a complete medical system include a vast body of esoteric literature as well as ever popular rustic poems and bardic songs.
Zvelebil outlines the common features of siddhar poetry: "a protest, sometimes expressed in very strong terms, against the formalities of life and religion; rough handling of priests and Brahmins in general ; denial of the religious practices and beliefs of Brahmanism, and not only that: an opposition against the generally accepted pan Indian social doctrine and religious practice; protest against the abuses of temple rule; emphasis on the purity of character; claims made by the authors of these poems that they have achieved certain psychokinetic powers and other capabilities which belong to the sphere of parapsychological phenomena; use of imaginative and ambiguous language, rather puzzling though strongly colloquial; no systemic doctrinal exposition. Finally, all these poems are ascribed to a body of sages known as the siddhars (1)."
Does this description recall the mood of the Rosicrucian manifestoes and the Alchemical literature of 17th century Europe during the age of Reformation against the corruption in the Roman Catholic Church?
The Siddhars present themselves as the greatest masters of yoga, medicine and alchemy.
Unlike their western counterparts who emphasized the transmutation of base metal into gold, the Tamil sages stressed the accomplishment of physical immortality or at least extended longevity as the ultimate token of self-realization.
Parallels exist in the western concept of the "glorified body". Just as in the west, these sages left a vast number of inscrutable texts accessible only to initiates. Their Hermetic emphasis on knowing reality directly by reading "the signatures of Nature", developing contemplative "seeing" as Castanada uses the term or cultivating, "the intelligence of the heart", as described by Schwaller de Lubicz, goes far beyond conventional understandings of Eastern meditation techniques. Such vision in ancient times served as the basis of a sacred science with bountiful practical applications.
Patanjali, one of the greatest Tamil siddhars who accomplished himself at Rameswaram, explicated the essentials of mystic discipline, in his well known YOGA SUTRAS.
Although postures, breath and contemplative techniques play a major role this tradition also includes the practical science of Nature; Cosmology, Astrology, Herbalism, Chemistry Alchemy and Medicine. While Ayurvedic medicine concerns itself generally with herbs and organic treatments the siddhars add strong emphasis on use of inorganic salts, metals and mineral poisons.
Like the romantic notion of the Rosicrucians the siddhars are bound by an oath of secrecy. They wander anonymously practicing their yogic disciplines, doing service to their fellow men especially as dispensers of potent medicines. In the west sages such as Roger Bacon, Albertus Magnus and Basil Valantine acquired legendary status as alchemists. So too a rich tradition venerates the exploits of these Tamil mystics. Eighteen of the siddhars are venerated above others for accomplishing themselves to the highest level of perfection. The historic locations in India where they performed their penance today comprise spiritually charged centers of pilgrimage.
The first and foremost of the siddhars, Agastyar, fits the image of his western counterpart, Thoth-Hermes. Considered the founder of Tamil language and grammar, he presided over the first two sangams, ancient literary academies located on the now submerged continent south of Sri Lanka.
He also appears as the primordial giver of arts and sciences. Innumerable classic works ascribe themselves to his authorship. Contemporary Tamil scholars assert that at least 26 classic authors wrote under this name. Who were they all aspiring to imitate?
Folk tales abound in accounts of Agastyar's constant battles with local demons. He pops into the story line of classic epics, the Ramayana and Mahabharata, to bestow blessing and guidance. Tradition has it that Agastyar still lives in the Pothigai Hills below the Western Ghats, occasionally appearing to the sincere aspirant (2).
Thirumoolar, - a favourite of Swami Satchidananda who quoted from him many times - another of the most renowned Tamil masters, accomplished his magnum opus of yogic reintegration at Chidambaram, the sacred spot where Shiva performs his cosmic dance. The chief contribution of Thirmoolar, the THIRMANDIRAM, an esoteric masterpiece of 3000 verses explains man's yogic path to immortal divinity, referring metaphorically to the philosopher's stone that transmutes base metal into gold. Here is the essential classic text of siddhar wisdom. Only in the recent past has this work been made available to the English reading public.
Karuvoorar, an architect as well as a yogin-alchemist, played a major role in the design and construction of the Brihadeshwara Temple at Thanjavur. The feats involved in this task recall not only the emergence of the Gothic cathedrals which occurred at about the same time but also the construction of the pyramids. A popular tour guide describes this as one of India's greatest temples:
"This superb and fascinating monument is one of only a handful in India with World Heritage listing and is worth a couple of visits. On top of the apex of the 63 meter high temple, a dome encloses an enormous Shiva Lingam. Constructed from a single piece of granite weighing an estimated 81 tonnes, the dome was hauled into place along a six-km earth work ramp in a manner similar to that used for the Egyptian Pyramids (3)."
From a western perspective Bogar might be the most intriguing of the siddhars. Born into a family of gold smiths in central South-India, Bogar received initiation from the illustrious Natha Yogi, Kalangi. Contemplative insight allegedly guided Bogar to construct a primitive form of aircraft that he used in a journey to China. He is also credited with inventing a sea-going craft using a stream engine, preparing an indestructible statue of the god, Muruga, using nine poisonous herbs and minerals and making a major contribution to the siddhar medicine system which boasts possession of fabulous remedies that heal presently incurable diseases and make possible an extreme longevity. Bogar achieved the ultimate state of perfection at the hill top shrine of Palani where the statue he fabricated is still in use. Elaborate temple murals here chronicle his wondrous exploits.
These claims seem somewhat reminiscent of the achievements of the contemporary western Hermetic master Schwaller de Lubicz, who in an attempt to free France from imported energy invented an engine fueled by vegetable oil. He designed following principles of number and harmonic proportion imbibed from contemplative vision a ship which possessed innovative properties of speed and balance in the roughest waters. He developed an airplane motor still used in France today. He also prepared Homeopathic medicines from plants and rediscovered the medieval alchemical procedure for producing the brilliant red and blue stained glass found in the windows of the Gothic Cathedrals. Evidence suggests that Scwaller was the original genius behind the Fulcanelli material, perhaps the most significant alchemical literature of the century. (see GNOSIS No. 7)
A popular legend describes how Bogar made several missionary excursions into China. A master of astral projection and soul transmigration, Bogar entered the body of a recently deceased Chinese youth, revived it and grew to become the Chinese sage, Lao Tzu, author of the TAO TE CHING and founder of Taoism. Taoism has a rich alchemical faction devoted to physical longevity that lends credit to this bizarre tale. The TAO TE CHING embodies the same esoteric style that haunts the obscure language of the Tamil siddhars and echoes ideas from western alchemy. Any student of Taoist Yoga is shocked by the similarity of its techniques to those of the Tamil siddhars.
Initially I could not accept the possibility that Bogar was Lao Tzu. During an extensive pilgrimage to the shrines of the siddhars in 1989 I encountered well educated residents of Palani who took it for granted that Bogar was indeed Tao Tzu. Finally, I found a pilgrimage guide book written in English, a rare commodity indeed in this off-the-beaten-track location. It described Palani's Hill temple to Lord Muruga and contained a brief monograph on Bogar identifying him as the Chinese sage, Lao Tzu.
Bogar's monumental work of 7000 verses has recently been edited in Tamil by one of the great living apostles of this tradition, Yogi S.A. Ramaiah of Madras. Since 1954, Yogi Ramaiah has traveled the world, giving lectures, initiating students and building temples. An American center at Yuma, Arizona features a temple containing eighteen granite images dedicated to the greatest siddhars. He does not offer the customary guru-disciple relationship but rather teaches postures, breathing and contemplative techniques geared to give access to what Anthony Rooley described so wonderfully in the third issue of ALEXANDRIA as "The Invisible College", a higher inspired state of mind. Jean Dubuis, the contemporary French alchemist describes a vaguely similar practice as "night school". These concepts might be related to the medieval notion of "the communion of saints" not as blind faith but as actual guiding contemplative experience. Although mantras do play a role the actual advanced techniques taught by Yogi Ramaiah seem more in tune with the methods of western alchemy.
Yogi Ramaiah has so far avoided becoming a personality cult by shifting attention to his own guru, "Babaji", the immortal Yogin made famous in Yogananda's AUTOBIOGRAPHY OF A YOGI . This shadowy character remains a premier figure among that semi-mythical category of perfected immortal saints which include personages like Harikhan Baba and Bagwan Lakulisa. These beings allegedly inhabit remote regions of the Himalayas, emerging on rare occasion to reveal the more esoteric levels of yogic attainment.
In recent times "Babaji" has become a New Age band wagon that everyone delights to jump on, from Sondra Ray and Leonard Orr, the father of the rebirthing movement to Nina Hagen, the German Rock singer. Babaji's picture even appears on the album jacket of the Beatles, SERGENT PEPPERS LONELY HEARTS CLUB BAND. In the vast realm of human imagination, what myth could possibly be more attractive to the ego than that of physical immortality?
Yogi Ramaiah offers the world a unique biography of this immortal saint. Babaji was born in 203 A.D. near the sanctuary of Chidambaram. At an early age he was kidnapped, sold into slavery and then purchased by a wealthy man who freed him. Babaji was thus absolved from the responsibilities of caste and family. He soon fell in with a group of advanced wandering sages who trained him in contemplative methods of self-realization. In his wanderings Babaji studied with Bogar at Katirgama in Sri Lanka and at Courtrallam with Agastyar. He finally achieved the highest yogic realization at Badrinath near the Himalayan border.
Is there an echo here of the story of Christian Rosenkreutz who sets off as an orphaned youth on a pilgrimage to the Holy Land and falls into the company of mysterious adepts who train him in ultimate wisdom?
A most intriguing enigma might arise from consideration of Babaji's yantra, a geometric device used along with mantra for invoking the master's grace and guidance. This yantra consists of a triangle situated in a square in turn circumscribed by a circle. It calls to mind a number of 17th century western alchemical diagrams. Notable examples include the final engraving from Heinrich Khunrath's AMPHITHEATRUM SAPIENTIAE AETERNAE (4), the seventh key of Basil Valantine's TWELVE KEYS and the Rosicrucian seal on the diploma presented to Dr. Bacstrom by a mysterious adept in 1794, published in Manly Hall's, ORDERS OF THE GREAT WORK-ALCHEMY(5). Stanislas Klassowski de Rolla explicates the meaning of Khunrath's emblem:
"Syzygy or conjunction of the macrocosmic Unity with the microcosmic triunity. The entire process of the elaboration of the Philosopher's Stone is symbolized here ...(4)."
The history of the Tamil siddhars has yet to be written. Their writings remain scattered waiting for the scholarly treatment they deserve. The task of separating the complex mythic and actual historic biographies of these sages recalls the difficulty associated with penetrating the wisdom of the western alchemical tradition. Scholars can argue even against the historical Jesus but in the end a good dream is more powerful than any historical reality. The perennial wisdom at the root of Rosicrucian alchemy or the Tamil siddhar tradition transcends time and space. It is an ever present guide leading any sincere aspirant into the immortal realm of imagination and its central diadem of self-luminous Gnosis. In the light of Gnosis all sages from every continent throughout history are forever united.
REFERENCES
1. Kamil Zvelebil, "The Cittar: An Enigma", chapter 14 of THE SMILE OF MURUGAN on TAMIL LITERATURE OF SOUTH INDIA (Leiden, Brill, 1973) p. 218
2. Thiru N Kandaswamy Pillai, HISTORY OF SIDDHAR MEDICINE, (Madras, Manorama Press, Gov. of Tamil Nadu, 1979), p 254
3. Hugh Finlay, editor INDIA, A TRAVEL SURVIVAL KIT (5th edition, Hong Kong, Lonely Planet, 1993), p. 1011
4. Stanislas Klassowski de Rolla, THE GOLDEN GAME: ALCHEMICAL ENGRAVINGS OF THE SEVENTEENTH CENTURY, (New York, Braziller, 1988), p. 41
5. Manly P. Hall, ORDERS OF THE GREAT WORK- ALCHEMY (Los Angeles, P.R.S., 1940) p. 34.
THE GURU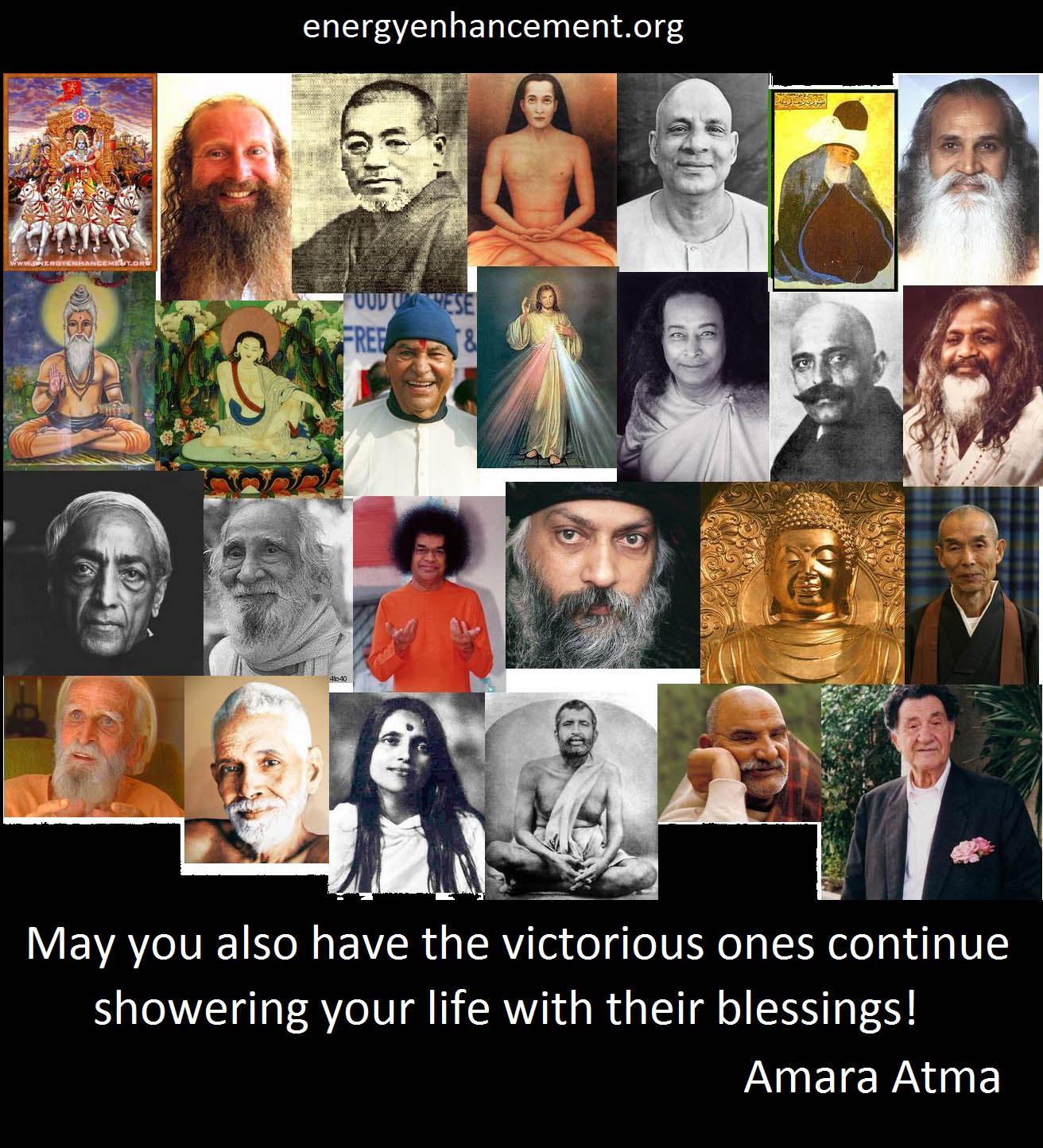 At first we must progress without a Guru. We are at the stage of, "doing what we can for ourselves". However, after visiting spiritual places on pilgrimage, after practising Yoga, Pranayama and Meditation for a few years by ourselves - as anyone can who can read a book, there comes a necessity for absorbing the higher spiritual energies in order to attain spiritual initiation, Illumination.

This energy is only available from a genuine spiritual Guru.

Without this previous spiritual experience through Yoga etc, we are not competent to choose a Guru, instead we will choose a charlatan, one whose aim is to vampirise the energies of the student, not to give; not to, 'Charge them up with the charge of the Soul"

Without this previous experience we are at the stage of the student who, given a ring by a Sufi Master went to the market place to have it valued. There the maximum price offered was 50 Rupees. Then he was told to go to the biggest jewelers in town. There he was offered 50,000 Rupees.

We need that previous spiritual experience to judge our Gurus truly...

"To be Spiritual we have to be Lucky" - Satchidanand

Why Energy Enhancement Personal Development is the Best Investment You'll Ever Make


I'm a strong believer that personal development is the best investment you could ever make. The reason is really simple. Improving yourself proactively, working on your awareness, improving your skills and knowledge about how you can get to the edge of your potential, all of that is an investment into the greatest asset you'll always have: Yourself.

I know from my own experience that this is true. And I know it from the fact that almost every Spiritually successful person started out low and became high!!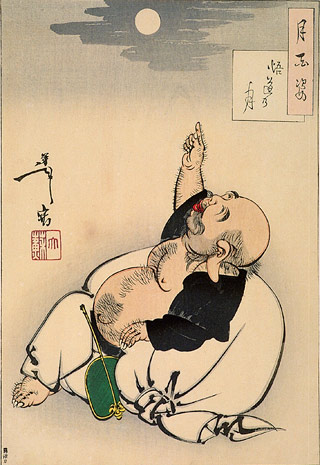 HOTEI POINTING AT THE MOON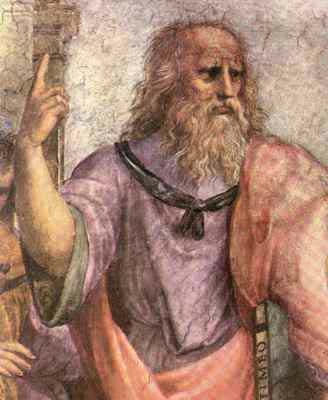 PLATO POINTING TOWARDS THE SOUL
BECOME A SOUL INFUSED BEING!!

Energy Enhancement Satchidanand and Devi Dhyani 1995 visit to Palani Hill with Tamil Siddar Swami Satchidananda ...a disciple of Sivananda of Rishikesh whose main centre is in Virginia in the USA.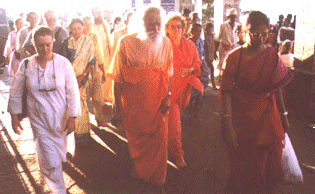 With Swami Satchidananda at Palani Hill Temple
From there we will visit the great hill temple of Palani, Temple of Bhogar, one of the most magnificent Energy Centers in the whole of South India. Satchidananda comes from Tamil nadu and everyone who knew him and experienced his psychic powers, his energies, knew that he also was Tamil Siddar. Satchidanand is his student.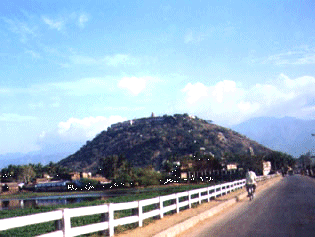 Palani Hill Temple
CLICK HERE FOR

THE ENERGY ENHANCEMENT TOUR OF INDIA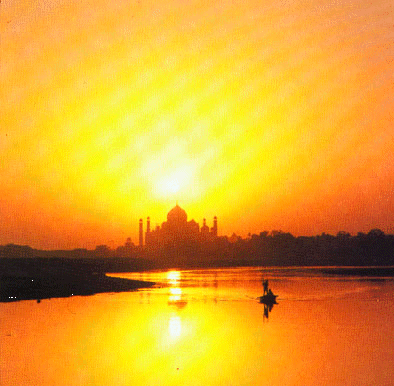 THE INCREDIBLE MEDITATION COURSE AND MEDITATION TECHNIQUES CREATED TO PRODUCE ENLIGHTENMENT AND ILLUMINATION
<
style="font-size: 50pt" 3951">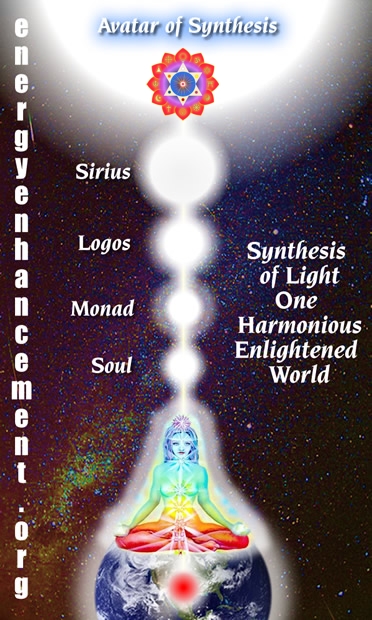 ALCHEMICAL "VITRIOL" - The Energy Enhancement Course Level One, Initiation Three, Streaming Video.. KUNDALINI PURIFICATION..

STUDENT REPORT September 2013 -

Further notes:


Also I noticed as soon as Satchidanand emailed me, I got a down-pouring of light from above the crown which kept charging me up the rest of the day – and my cravings died out! Then I realized the cravings were ego-blockages and that I did not want them.


This meditation 3 - The Energy Enhancement Course Level One, Initiation Three Streaming Video... is great! I've done it some more and it's incredibly powerful. I don't know why it isn't more well known or taught?

"BECAUSE TRADITIONAL MEDITATIONS ARE DESIGNED TO FAIL!!"

It's really bringing up little blockages which are complaining while being pushed down into the earth's core to get purified. The hot fire energy has gotten much stronger in my body while doing the practice, mostly the base of the spine heats up, but also the middle of the spine. There are lots of little blockages being noticed. But I'm pushing them out.


I think this is my new favorite meditation practice! It's far more powerful than the normal orbit practice.


Have practiced it some more – my body gets very hot during the practice – just like the video says.

"JUST LIKE IT SAYS ON THE TIN!!"

"DRAIN THE LAST DREGS OF YOUR, "VITRIOL""


My mother came into the room and told me she 'couldn't be near me' because I was giving off too much heat – like a radiator! After this I noticed that by thinking about certain areas of my body I could send the intense heat to that area!


So now this meditation is definitely the most powerful one I have got. Very impressive. I do an in breath/out breath orbit and then hold for a moment at the earth-core. Then I bring up the energy again.


I've had another experience today, which is light surrounding a part of my selfish ego, and my ego submitted. The light has won for this issue. It is no longer possible to tolerate some of my selfish behaviours.

Now I feel very peaceful.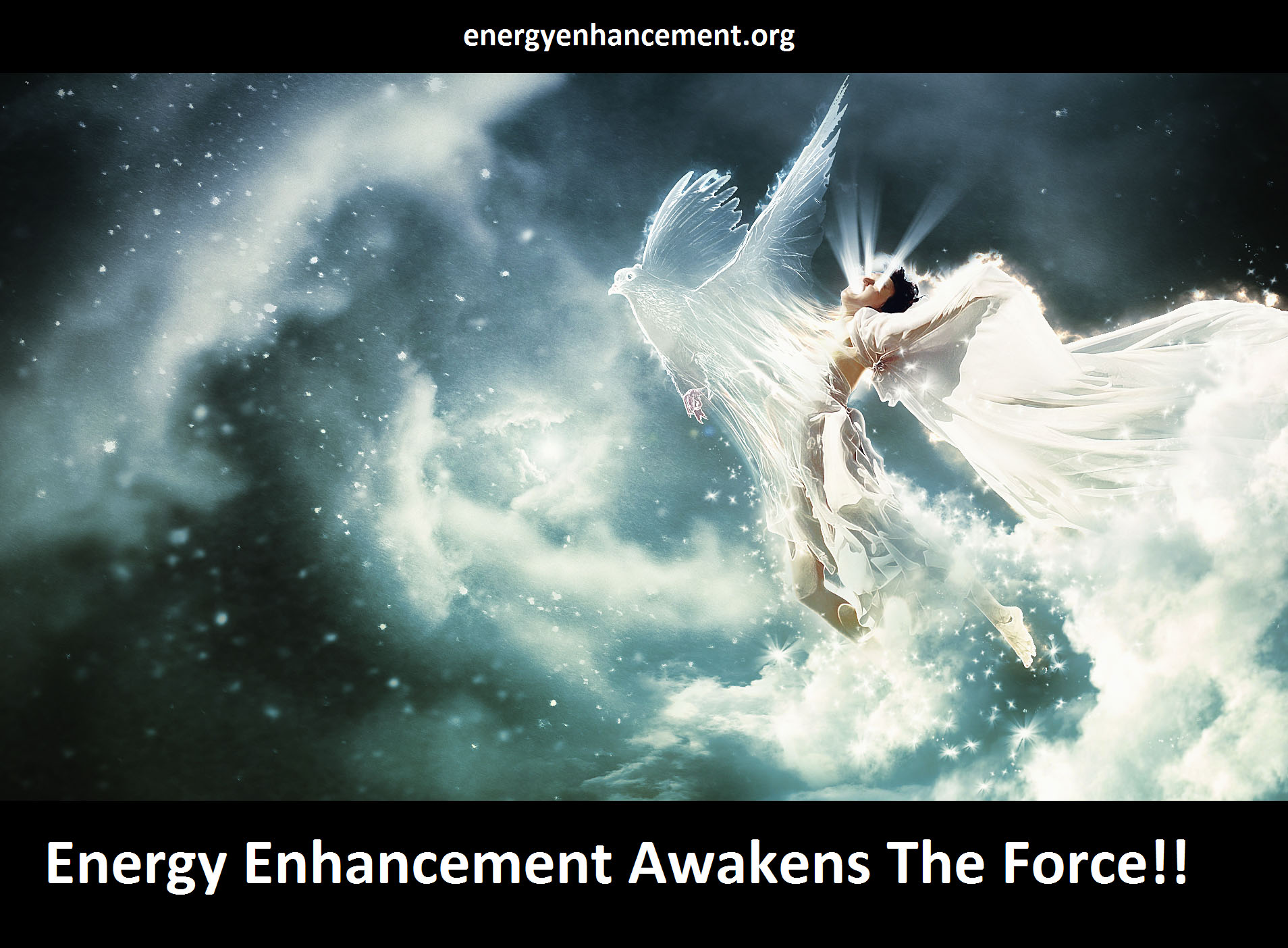 THE ENERGY ENHANCEMENT TAMIL SIDDAR BHOGAR - KUNDALINI YOGA AND SPIRITUAL ALCHEMY ASCENDED MASTER BABAJI OF THE HIMALAYAS, CREATOR OF THE KUNDALINI KRIYAS WAS A STUDENT OF TAMIL SIDDAR BHOGAR OF PALANI HILL IN SOUTHERN INDIA WHO TRANSMIGRATED INTO THE BODY OF LAO TSU FOUNDER OF TAOISM AND CREATOR OF TAOIST ALCHEMY AND THE MEDITATIONAL ORBITS AND ENERGY CIRCULATION. SATCHIDANAND VISITED PALANI HILL IN 1994 WITH HIS MASTER TAMIL SIDDAR SATCHIDANANDA. BHOGAR CREATED BOTH THE KUNDALINI KRIYAS AND TAOIST MEDITATIONAL ORBITS TAUGHT IN ENERGY ENHANCEMENT ALSO THE PHYSICAL IMMORTALITY OF KAYA KALPA AND ALCHEMICAL TAOISM - BY TRANSMIGRATING INTO THE BODY OF LAO TSU.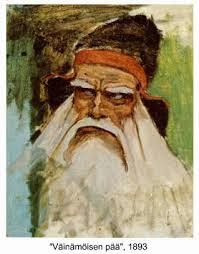 THE TAMIL SIDDARS Vanaimoinen and Bhogar, and his Student Patanjali, and Ramana Maharshi, and their Connection with Tolkien and Energy Enhancement
<>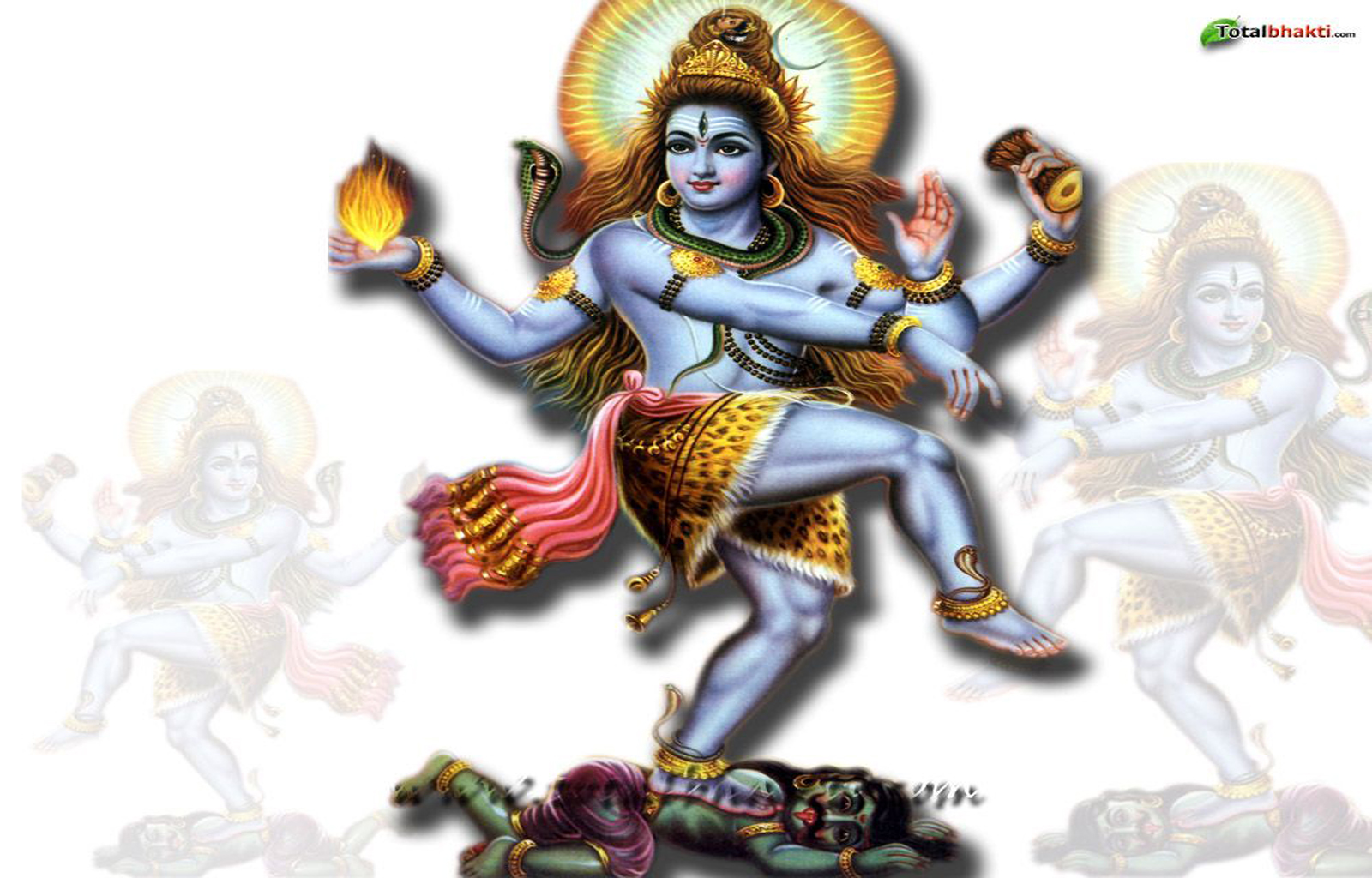 ANGEL PSYCHIC POWERS THE ARCHANGEL SAINT MICHAEL'S BALLS AND HIS CONNECTION WITH SHIVA NATARAJ AND THE TAMIL SIDDARS, VANAIMOINEN, BHOGAR, LAO TSU AND THE TAOIST ORBITS, BABAJI, YOGANANDA AND THE KUNDALINI KRIYAS, PATANJALI AND THE YOGA SUTRAS OF PATANJALI, RAMANA MAHARSHI AND SWAMI SATCHIDANANDA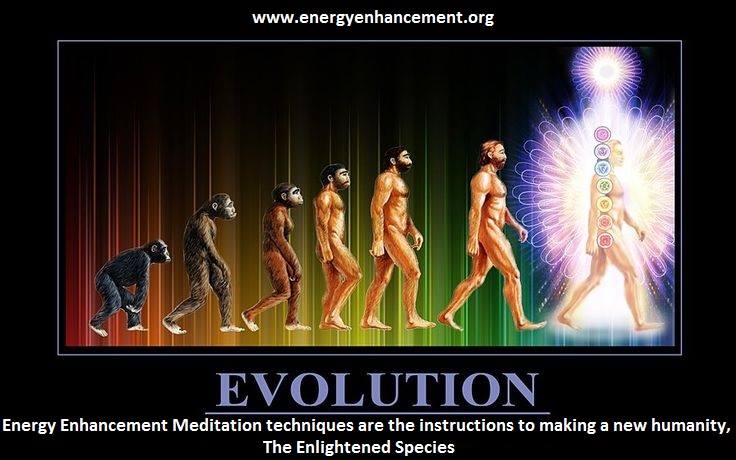 Buddhist Stream Entry and Energy Enhancement Channeling the Stream of Energy of the the Chakras above the Head
In accounts of the life of the Buddha, there are many examples of people immediately understanding his teaching and breaking the first three 'fetters' that hinder people from seeing Reality.
These fetters are: having a fixed view of oneself; doubt; and being attached to rites and rituals as ends in themselves. Removing the fetters, such people become 'stream entrants' — because they have entered the stream of energy of the Chakras above the head and below the base - The Column of Energy stretching out to God - The Antahkarana!! - that draws them irresistibly towards Enlightenment.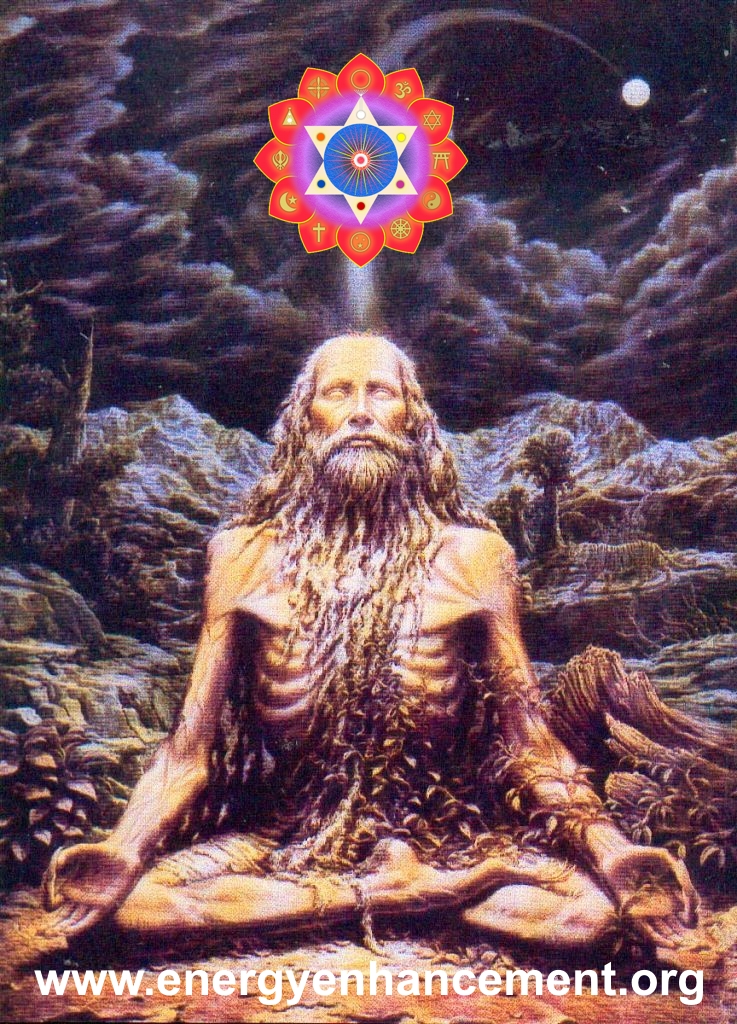 Over the centuries there has been a tendency to emphasise the difficulty of making such a breakthrough, and some Buddhist schools teach that it may take many lifetimes, or even that it's no longer possible.
Satchidanand has a different understanding. He suggests that all sincere, committed and effective Dharma practitioners, who have supportive conditions and enough time, who learn in Energy Enhancement Initiation 1 - Meditation, will gain Stream Entry not just in this lifetime, but immediately, Here! Now!
ANCIENT PICTURE OF THE CHAKRAS ABOVE THE HEAD

COME FOR YOUR LIVE COURSE

The One-Way Ticket that is Stream Entry
Sole dominion over the earth,
going to heaven,
lordship over all worlds:
	the fruit of stream-entry
	excels them.
— Dhp 178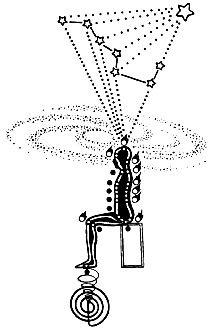 Energy Enhancement Initiation 1 - Meditation, will gain Stream Entry not just in this lifetime, but immediately, Here! Now!

Basically Stream Entry is the first seeming hurdle (seeming as I, as many do, get stuck in terms of thinking of cause-and-effect linear stepwise) on the seeming path to Enlightenment. In other words, there is no path to what you already are.

Buddha: "What do you think, Subhuti? Does a Stream-Enterer think, 'I have attained the fruit of stream-entry.'?"

Subhuti replied, "No, World-Honored One.
Why? Stream-Enterer means to enter the stream, but in fact there is no stream to enter. One does not enter a stream that is form, nor a stream that is sound, smell, taste, touch, or object of mind. That is what we mean when we say entering a stream." – The Diamond Sutra
Yes, Nirvana, Nibbana means, "nothing". An energy which is so fine, so energetic that to us gross humans it seems to be nothing - YET IT IS THE INFINITE FREE ENERGY IN THE CENTER OF THE UNIVERSE..
In Energy Enhancement we teach Alignment with this Stream Of Energy "TWIXT HEAVEN AND EARTH" - Stream Entry - In the first Initiation of Energy Enhamcement meditation.
Further, Coupled with The Energy Enhancement Initiation in VITRIOL, a guided meditation from Alchemy and Taoist Alchemy where we burn up all the negative emotions - WHERE WE LEARN TO GROUND NEGATIVE ENERGIES - "First Mastic, Then Mystic" - Gurdjieff, and all of the negative energy in the Third Initiation of Energy Enhancement.
Then onto the Super Galactic Orbit of the Kundalini Kriyas of
Tamil Siddha Bhogar, Yogananda and Babaji and Taoist Orbits of Lao Tsu and we have the entry of super spiritual energy to power your meditation towards Enlightenment!! - FAST!!!
Therefore this stream of energy which starts in the Nuclear Fission Powered Spiritual Center of the Earth and ends in The Energy in the Center of the Universe - The Fusion Powered Central Spiritual Sun - the highest Buddhist Jhana, the Highest Infinity Chakra above the head - The Highest Energy with 10,000 names.
This too, combined with the idea of the Holy Trinity ending in the Father the Highest energy above the Head in Heaven. The Father, the Son here on this planet and the Holy Spirit which descends from the father upon the Son.
READ ABOUT IT IN ENERGY ENHANCEMENT BOOK - "SUPER ENERGY AND SACRED SYMBOLS"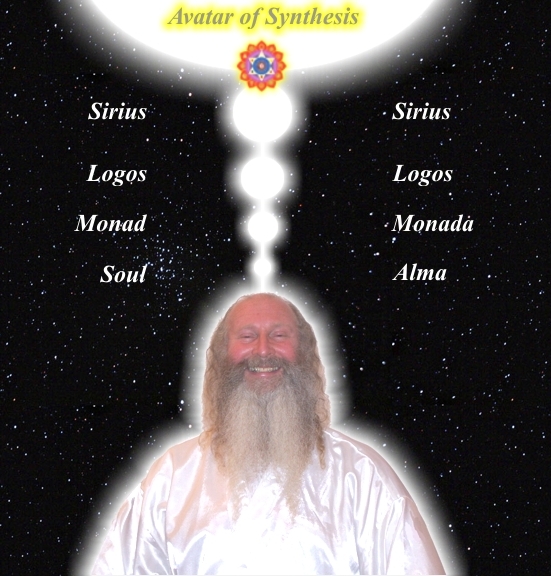 The Hindu Trinity of Brahman in the Center of the Universe, Vishnu the maintainer on this Planet and Shakti in the Center of this Planet and Shiva the Energy which descends from Brahman upon Vishnu and Shakti on this Earth.

The Hindu Trinity of Satchidanand - Sat the, "Truth" the highest energy in the Center of the Universe. Sanskrit Chid or Chitta the Purified Mind is an empty cup which can contain, "Ananda" the Bliss energy which descends from Sat.

Chitter Chatter being the impure mind full of unwanted thoughts.
Then the Trinity of the Holy Grail the Sangreal the Sangre Real, the True Blood, the Blood of Christ which descends from the Father into the Cup of Christ on this planet.
Remember the Zen master who poured out a cup of tea for a troublesome student... And kept on Pouring!! "Your Cup is too full" (Of unwanted thoughts and Energy Blockages) - And I have so much energy in my Buddhafield, "I can fill your cup to overflowing!!" "My Cup is Full and Runneth Over!!"
Similar the Wine of the Sufis which descends from Heaven to every saint in Meditation.
This is the Alchemical Tavern of Gorakh the concept which ended up in the sacred poetry of Carmina Burana danced by Devi Dhyani with subtitles in Latin - English and Spanish - See the DVD.
Gorakh - "This tulip and rose, moon and stars -- see them and be silent priest! The tavern is not closed, the tavern won't be stopped" (THIS IS THE ALCHEMICAL TAVERN OF CARMINA BURANA WHERE THE WINE - EVERYBODY DRINKS IMMODERATELY - IS THE KUNDALINI ENERGY OF THE MASTER - THE ENERGY OF ENLIGHTENMENT - SATCHIDANAND)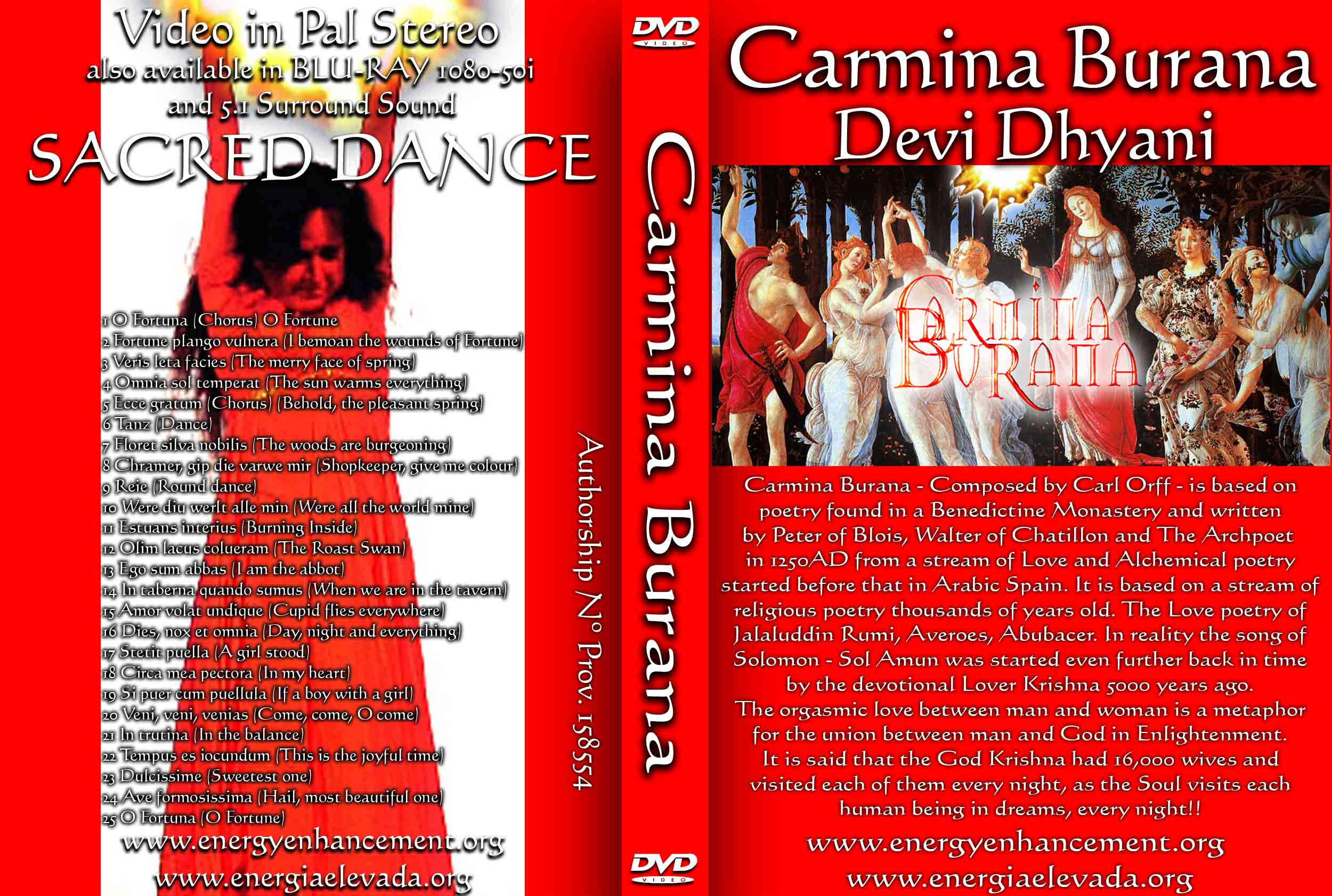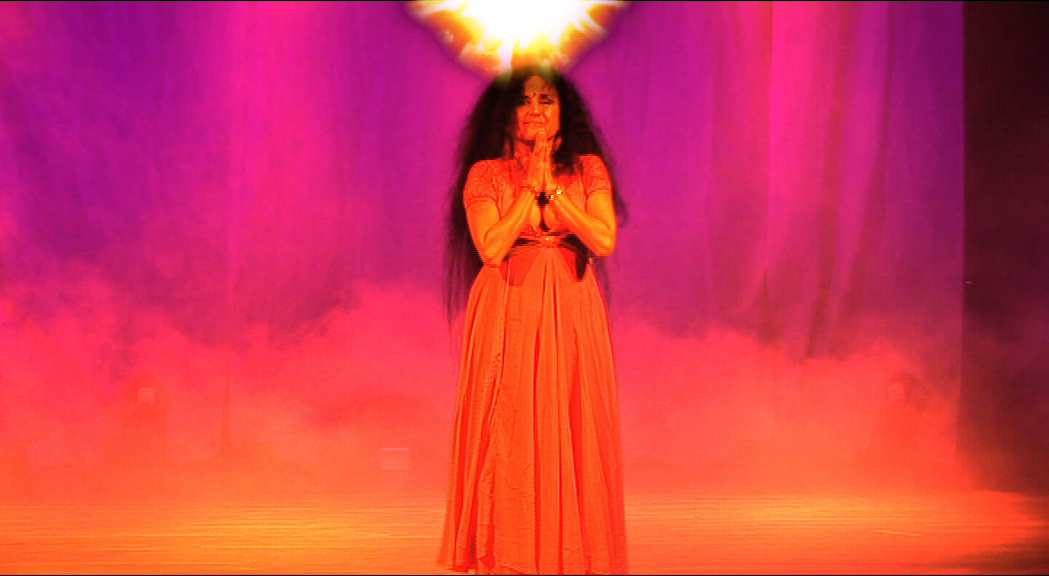 Devi from Carmina Burana Sacred Dance and the Crescent Moon Chalice containing the Sun Disk

DEVI DHYANI DANCING CARMINA BURANA IN HIGH DEFINITION

CARMINA BURANA AND THE YOGA OF LOVE AND DEVOTION

ENERGY ENHANCEMENT STREAM ENTRY USING THE ENERGY ENHANCEMENT KUNDALINI KEY
Sole dominion over the earth,
going to heaven,
lordship over all worlds:
the fruit of stream-entry
excels them.
— Dhp 178

Energy Enhancement Initiation 1 - Meditation, will gain Stream Entry not just in this lifetime, but immediately, Here! Now!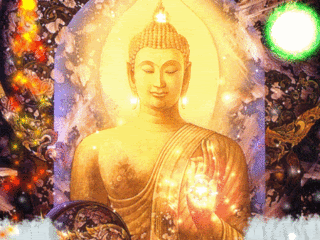 Yep, and now there's no turning back either…

According to Buddhism, a stream-enterer "gains its name from the fact that a person who has attained this level has entered the "stream" flowing inevitably to nibbana. He/she is guaranteed to achieve full awakening within seven lifetimes at most, and in the interim will not be reborn in any of the lower realms."
In Energy Enhancement we Enter the Antahkaranic Stream of Energy flowing between the Earth and the Center of the Universe or Nirvana in the process of "Alignment" with that stream which we learn in Energy Enhancement Initiation 1 - Meditation.
"Don't hesitate - go for it!! "
MS (Ireland) Human Resources Director, Europe/Asia, of a Fortune 500 US Multinational Company
EMAIL
sol@energyenhancement.org
for details
BOLIVIA, TITICACA, TIWANAKU - WE WERE THERE!! SEPTEMBER 2015!!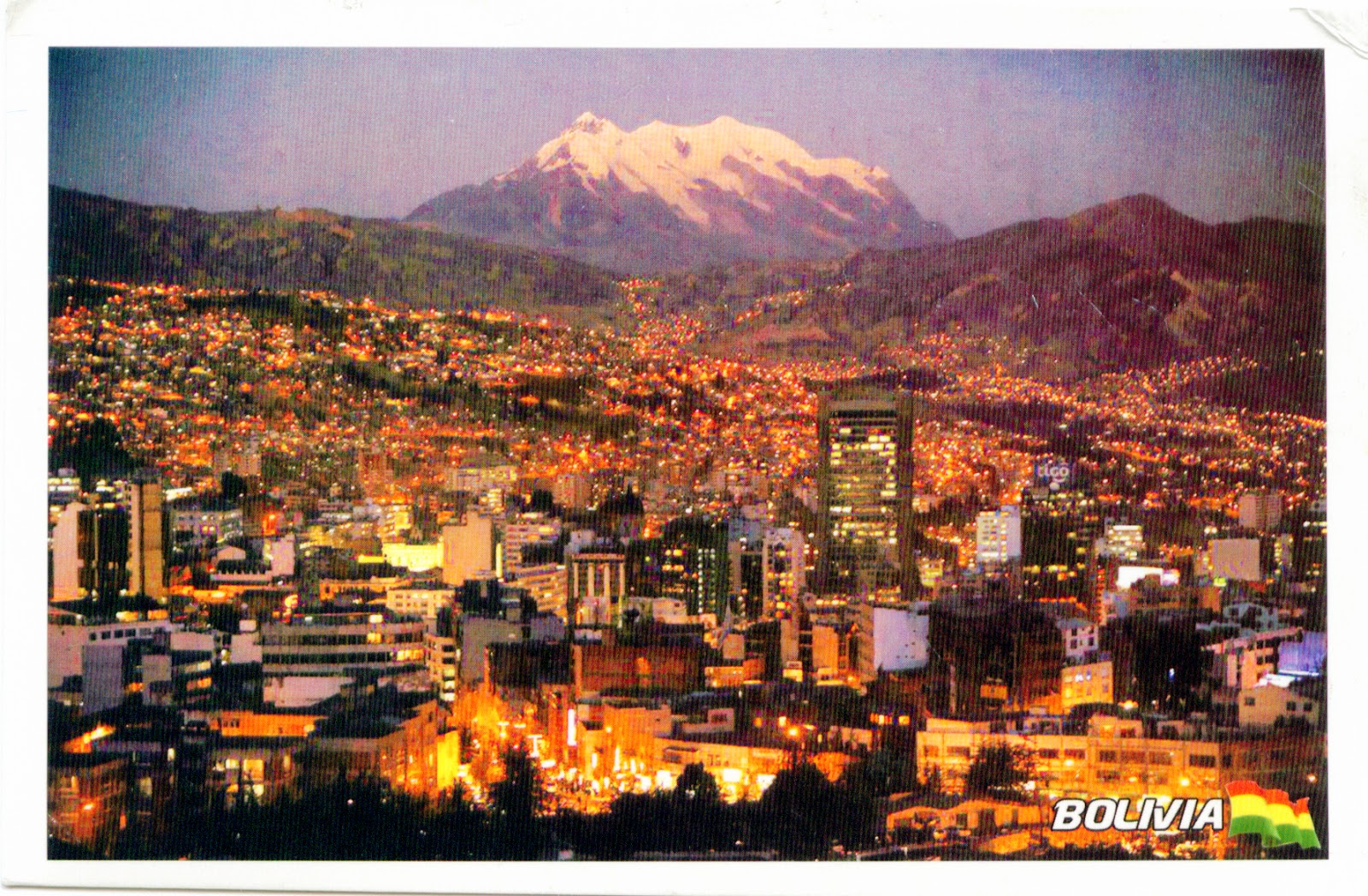 LA PAZ BOLIVIA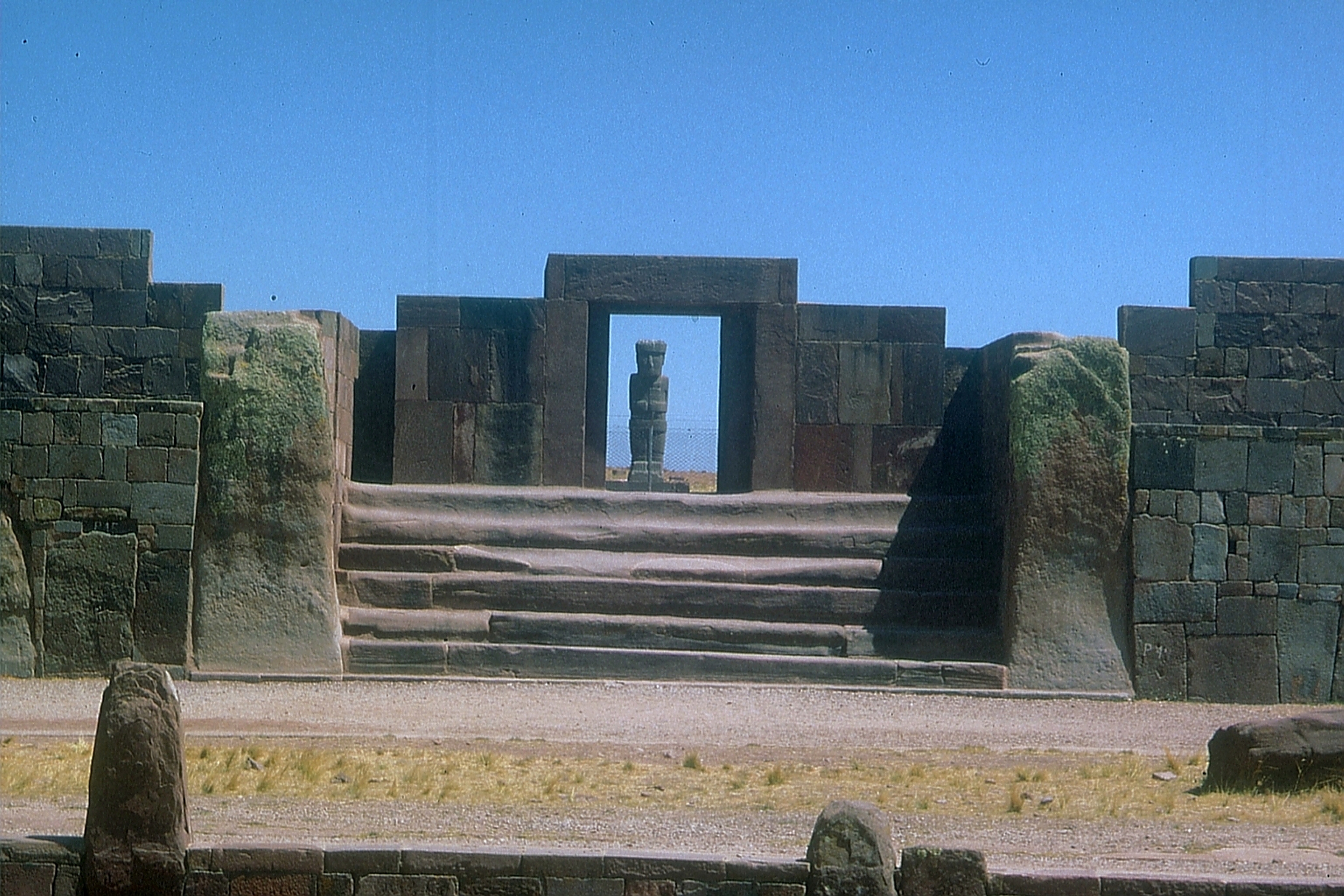 TIWANAKU - BOLIVIA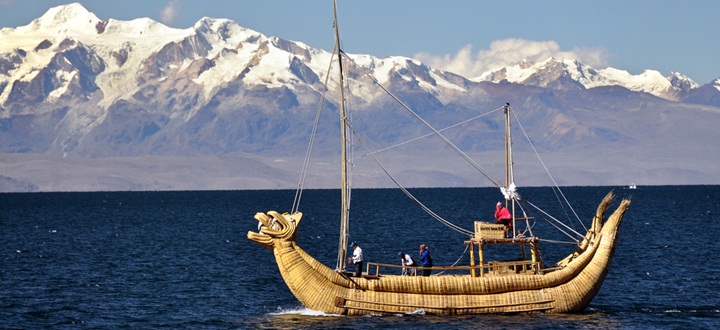 TITIKAKA - BOLIVIA

GET THE LEVEL FOUR STREAMING VIDEOS OR COME FOR A LIVE COURSE!!
NOW!!
LEVEL 1 - 4 VIDEO COURSES ANYTIME IN THE COMFORT OF YOUR OWN HOME
Free!!, with Two Levels of Energy Enhancement Streaming Videos you can start to Practise..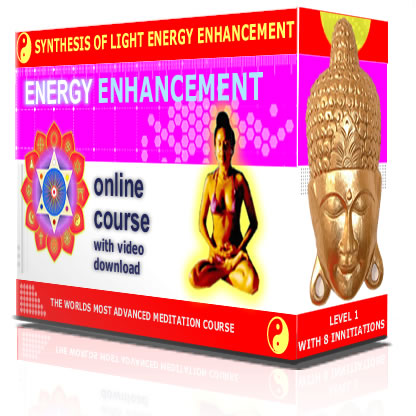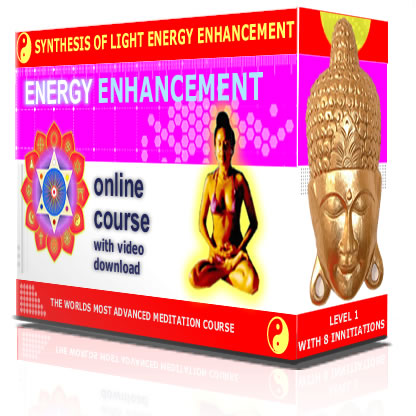 sol@energyenhancement.org Buy Now!!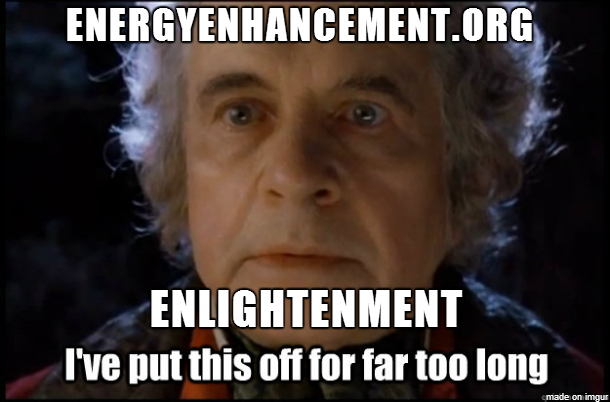 FREE!!

Energy Enhancement Infinite Wealth Home Training Program

WITH TWO LEVELS OR MORE OF ENERGY ENHANCEMENT STREAMING VIDEOS!! Ride the wave of awakening and break free from the 26 Wealth Blocks holding you back with the Energy Enhancement Infinite Wealth home training program.

The FREE!! - With Two Levels - Energy Enhancement Infinite Wealth Home Training Program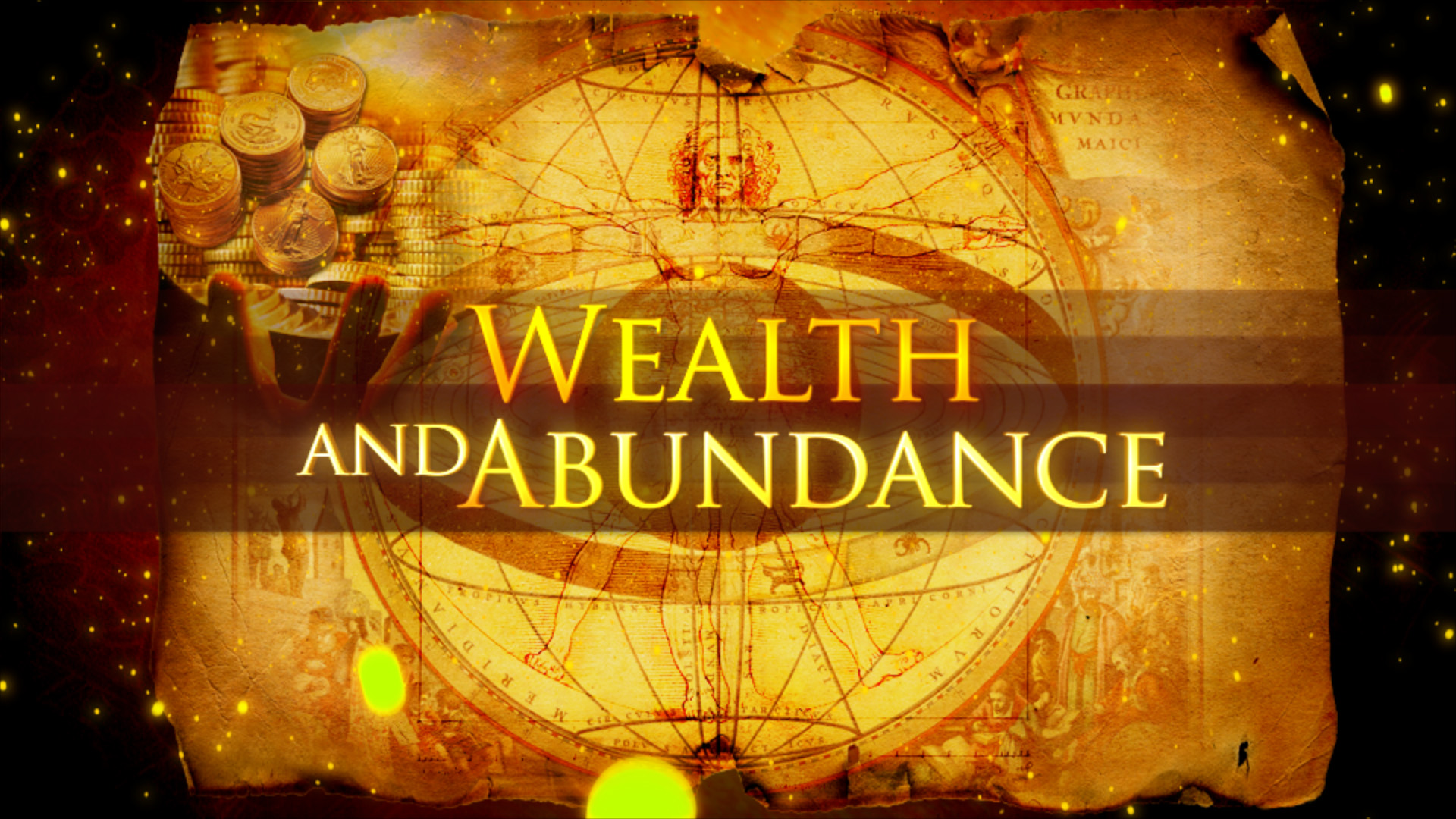 - RESTORING THE ENERGY ENHANCEMENT KUNDALINI KEY

Phillip Chester
Phillip Chester - Change manager working directly to the Managing Directors of several fortune 500 companies.
"I feel that I have been given some secret knowledge, which was only given to the initiated, or hidden among a lot of unnecessary sub techniques in other disciplines."
"The energy techniques given in Energy Enhancement have never been explained to me in Aikido (even Ki Aikido), Yoga or Ashtanga Yoga or on any meditation course that I have been on like Transcendental Meditation, and have only been partly taught to me previously by Taoist Master Mantak Chia and on Tantra Courses. Mantak Chia I found particularly confusing; Chi Gung I found awkward"
"ENERGY ENHANCEMENT GOES MUCH FURTHER THAN ALL THE ABOVE, IN A MORE EFFECTIVE WAY THAT ANY OF THE OTHERS I HAVE EXPERIENCED..."

One effect of Energy Enhancement is that I can no longer look at other disciplines like Ashtanga Yoga, Transcendental Meditation, NLP, Aikido and Ki Aikido and Mantak Chia and his Chi Gung, in the same light, because they do not contain this learning.
Phillip Chester - Change manager working directly to the Managing Directors of several fortune 500 companies.
"To get through all the events in life quicker, to fast forward your evolution, to live 20 lifetimes and much more in one lifetime, you need a lot of energy to get through it. I think Maharishi Mahesh Yogi sums it up well, "to attend appointments at the market you need to keep visiting the bank". The bank, the infinite energy from the chakras above the head. To pick up this energy use Level 1: Macrocosmic orbit and enter the stream in meditation.

This relates to this phrase "To see the world in a grain of sand and heaven in a wild flower. To hold eternity in the palm of your hand and infinity in an hour.". The point is that with meditation you can speed through 10,000 lifetimes of lessons in one lifetime... To get through life quicker, the realisations quicker and to reach the ultimate state of being on this planet, Enlightenement, Faster."
ENERGY ENHANCEMENT STUDENT 20 FEBRUARY 2014

GAIN ENERGY - POWER UP!! APPRENTICE LEVEL 1

DVD Course

TWO WEEK LIVE COURSES

THE ENERGY BLOCKAGE REMOVAL PROCESS

DVD Course

TWO WEEK LIVE COURSES

THE KARMA CLEARING PROCESS APPRENTICE LEVEL3

ONE MONTH

LIVE COURSES

MASTERY OF RELATIONSHIPS TANTRA APPRENTICE LEVEL4

DVD Course

ONE MONTH

LIVE COURSES

ENERGY ENHANCEMENT LEVEL 5 - IMMORTALITY WITH ENERGY ENHANCEMENT - CREATING THE IMMORTAL VAJRA DIAMOND BODY

ONE MONTH

LIVE COURSES
SERVING YOU SINCE 1991 - ENQUIRIES AND BOOKINGS EMAIL sol@energyenhancement.org
LIVE ENERGY ENHANCEMENT COURSES
COME TO IGUAZU NOW!! - FOR YOUR ENERGY ENHANCEMENT COURSE,
SACRED IGUAZU
BIG WATER!!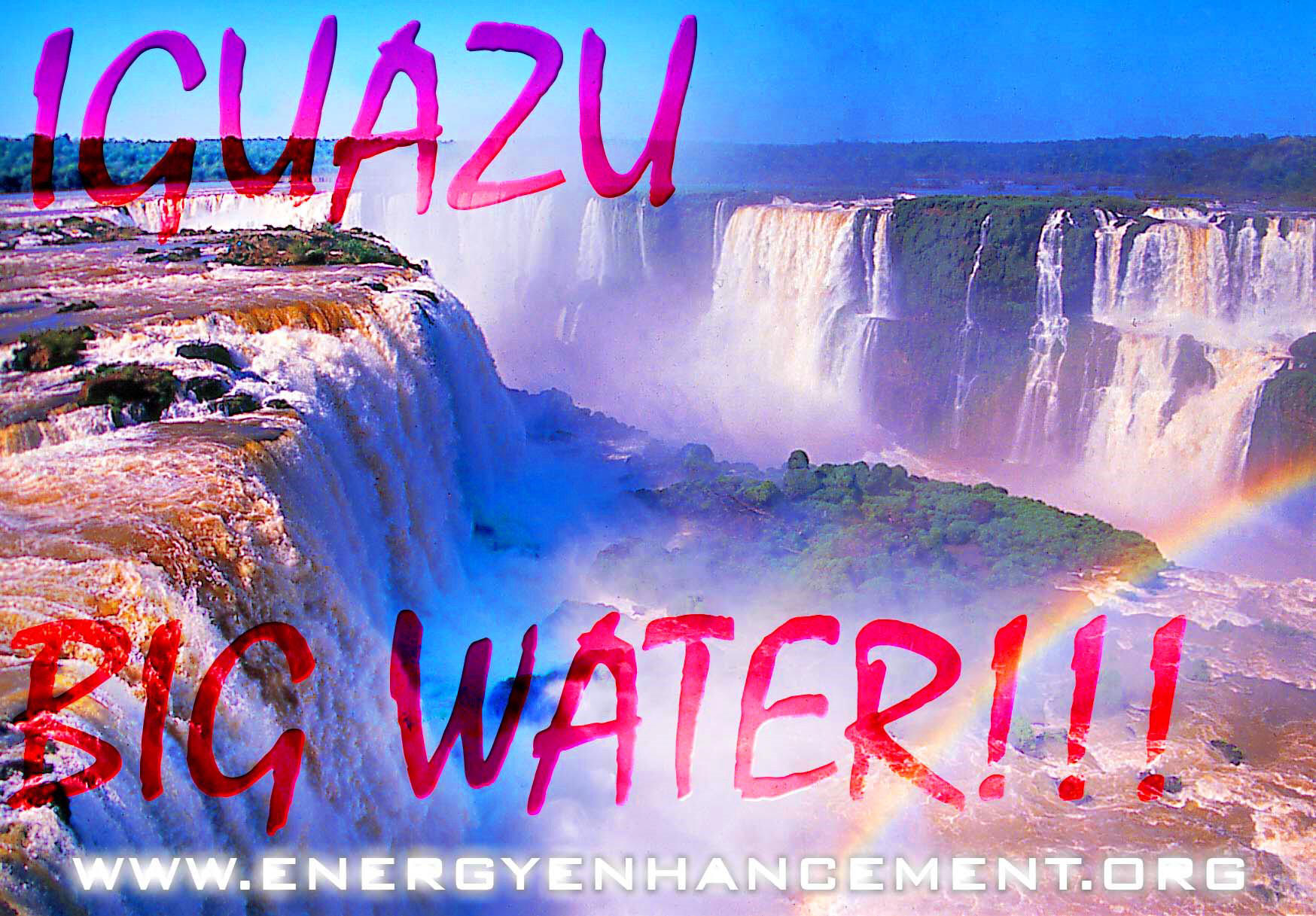 IGUAZU FALLS IS A WORLD ENERGY CENTER SACRED TO THE INCA AND THE GUARANI FOR THOUSANDS OF YEARS
IN
SPAIN, ELEGANT 5Star INDIA TAJ MAHAL, INDIA TOUR, SACRED IGUASSU FALLS, MEXICO, PERU

BOLIVIA, LA PAZ, TITICACA, TIWANAKU - SEPTEMBER 2015!!

Buddhism Stream Entry Pt 3: Meditational Alignment with a Stream of Energy From Heaven to Earth - The Antahkarana

Chakras above Sahasrara Chakra and Below Muladhara Chakra

Chakras and Ida, Pingala, Sushumna and the Caduceus

Chakras and the Initiations of Enlightenment

AXIS MUNDI IS THE ENERGY ENHANCEMENT KUNDALINI KEY

THE KUNDALINI KEY - YGGDRASIL, ORB, SCEPTER, MACE OF HANUMAN

THE KUNDALINI KEY - ANKH, SWORD IN THE STONE - SPEAR OF SAINT MICHAEL

THE KUNDALINI KEY TO MEDITATION BUILDS THE PSYCHIC CHARGE

THE EMERALD TABLET OF HERMES TRISMEGISTUS IS THE KUNDALINI KEY

THE AGNI HOTRA KUNDALINI KEY TO MEDITATION

THE SHIVA LINGAM AND YONI IS THE KUNDALINI KEY - FROM 5000 YEARS OF HINDUISM

THE STUPA IS THE KUNDALINI KEY TO STREAM ENTRY - NO LONGER TAUGHT IN BUDDHISM - Chakras above the Head -The Buddhist Thirty-one Planes of Existence and Energy Blockages- JHANAS, HEAVENS, Vampire Parasitic Ghost Blockages, DEMONS, ASURAS

Buddhist Stream Entry Part 1 - THE KUNDALINI KEY TO Meditational Alignment with a Stream of Energy From Heaven to Earth - The Antahkarana

Buddhist Stream Entry Part 2: THE KUNDALINI KEY TO Stream entry and After - Meditational Alignment with a Stream of Energy From Heaven to Earth - The Antahkarana

Buddhism Stream Entry Pt 3: THE KUNDALINI KEY TO Meditational Alignment with a Stream of Energy From Heaven to Earth - The Antahkarana

THE KUNDALINI KEY - ANKH, SWORD IN THE STONE - SPEAR OF SAINT MICHAEL

CLICK HERE FOR - THE ENOCHIAN WATCHTOWER IS A PERVERTED KUNDALINI KEY

THE KUNDALINI KEY IN HINDUISM - THE MACE OF HANUMAN IS THE KUNDALINI KEY NO LONGER TAUGHT IN HINDUISM

"Traditional forms of meditation are designed to fail!!"

THE KUNDALINI KEY "Traditional forms of meditation are designed to fail!!" HAS BEEN REMOVED FROM ALL TRADITIONAL MEDITATION COURSES EXCEPT ONE - ENERGY ENHANCEMENT!!


THE DOME OF THE ISLAMIC SUFI TAJ MAHAL, THE MASONIC CAPITOL, CATHOLIC SAINT PETERS IN ROME - IS THE KUNDALINI KEY!!


THE SUFI FOUNTAIN AT THE ALHAMBRA IS THE KUNDALINI KEY!!
THE HINDU SHIVA LINGAM IS THE KUNDALINI KEY!!
THE IONA CROSS IS THE KUNDALINI KEY!!
THE BUDDHIST STUPA IS THE KUNDALINI KEY!!
ATLAS FROM GREEK MYTHOLOGY IS THE KUNDALINI KEY!!
THE EGYPTIAN ANKH IS THE KUNDALINI KEY!!
THE ARTHURIAN SWORD IN THE STONE IS THE KUNDALINI KEY!!
THE CHRISTIAN SPEAR OF SAINT MICHAEL IS THE KUNDALINI KEY!!
ENERGY ENHANCEMENT AND TANTRA

CLICK below...

THE-KUNDALINI-KEY-SUFI-DOME-MINARET- CHAKRAS-JHANAS-STUPA-BUDDHISM-ATLAS-GREEK-MYTH.htm

Osho Book Directory https://www.energyenhancement.org/Osho/Osho-Books-Directory.html

Sole dominion over the earth,
going to heaven,
lordship over all worlds:
	the fruit of stream-entry
	excels them.
— Dhp 178
enhancement kundalini key
BECOME A STREAM ENTERER - 
ONLY AVAILABLE WITH ENERGY ENHANCEMENT
AS THE INFORMATION ON STREAM ENTRY
HAS BEEN REMOVED FROM BUDDHISM

THE BLACK CROWS HAVE REMOVED THE KUNDALINI KEY FROM BUDDHISM -
"TRADITIONAL MEDITATIONS HAVE BEEN DESIGNED TO FAIL!!"
THE TEACHING IS THAT KUNDALINI ENERGY SPRINGS ETERNAL 
FROM THE CENTER OF THE EARTH THUS THE LEGOMINISM, ALCHEMICAL VITRIOL
THE STUPA - IN THE SHAPE OF THE ENERGY ENHANCEMENT KUNDALINI KEY - 
REPRESENTS A HEMISPHERE OF THE EARTH
THE SPIRE REPRESENTS THE ANTAHKARANA
 

THE ENERGY ENHANCEMENT KUNDALINI KEY IS A LEGOMINISM - 
AN ANCIENT TEACHING HIDDEN IN SYMBOL OR WORD - WHICH TEACHES THE MOST EFFICIENT WAY TO MEDITATE
The Katmandu Bodhinath Stupa where the hemisphere of the white base represents the Earth and the tower above represents the Antahkarana Kundalini Key.. - A Tower representing the Infinity of Chakras above the head where getting your Body and Mind into alignment in Meditation, with the energies from the center of the Universe through an infinity of Chakras above the head ("lordship over all worlds")
through the body to the center of the Earth Chakra, Kundalini Chakra and below that ("Sole dominion over the earth, going to heaven"), using Energy Enhancement Advanced Meditation Techniques will Enlighten you.
A Stream Enterer is a person who aligns his body and mind with this stream of Energy from the Infinity of Chakras above the head where getting your Body and Mind into alignment in Meditation, with the energies from the center of the Universe through an infinity of Chakras above the head through the body to the center of the Earth Chakra, Kundalini Chakra and below that in Meditation.

Dharma or Dhamma is the Conscience acquired by one who enters into the Stream of Energy from Heaven to Earth and also into the higher Chakras above the head, the Jhanas, and gradually wears away his Energy Blockages. Dharma is a non intellectual quality gained by communion with the chakras above the head - with energies higher than the intellect of the intuitional Opening of the Heart or Metta; and Will. The gaining of Spiritual Energy of Level 1 of Energy Enhancement brightens up all the faculties, usually supplying sufficient Energy to awaken the Dharma Eye of Psychic Vision.

Nirvana, or Illumination follows as the good effects of that Alignment in

Energy Enhancement Meditation and its consequent removal of All Energy Blockage Impurities

Nibbana names the transcendent and singularly ineffable freedom that stands as the final goal of all the Buddha's teachings.

You can talk about the effects below of the Quantum Leap of Enlightenment for ten thousand years but without meditating. Without accessing the energies of the Jhanas, the Samadhis of the Chakras above the head. Without purifying all the energy blockage Dark Angels within and outside your body. These talks can only show you how you are not and how all people are not, and how all the world is not enlightened. "After All That" you are ready to start The Energy Enhancement Process.

Only this feedback can feed the will to attempt the process and not drop back.

"After All That, Here are complete instructions on Enlightenment" - First Sutra of the

Yoga Sutras of Patanjali of Raja Yoga

If nothing is happening in your Meditation, Whats Up!! Some people sit for 20 Years without any discernable Change. Energy Enhancement Advanced meditation Techniques Speed Up the meditative Process.

What follows is the good effects of that Alignment in Energy Enhancement Meditation an its consequent removal of Energy Blockage Impurities..

In Buddhism, as in every major religion after the founder dies, there seems to be a loss of information such that the initial impulse of the religion is lost and only the partial and inessential remains.

For example,

1. It is obvious from the Kundalini Key shape of the Stupa, - in that the hemisphere is the earth and the tower the

Antahkarana with all the heavens, Jhanas, or Chakras above the head - was one of the keys to the success of the original buddhist meditations.
Thuparama Stupa Sri Lanka - THE KUNDALINI KEY - Hemisphere Earth with Kundalini Earth Chakra and tower Antahkarana
2. It is obvious that a stream of Energy Exists from Heaven to Earth and that only when a person consciously aligns himself with that energy that he becomes a stream enterer and when he gets the access to the

chakras above the head in Samadhi or Jhanas, such that he gets access to so much spiritual energy that his Dharma Eye - Psychic vision opens that he becomes a stream winner.

What we have left below is what happens when a person has access to all the above information to help his practise. He becomes Good and Does Good. He activates Yama and Niyama from the Yoga Sutras of Patanjali. But these saintly powers of goodness only can come from one who is in tune with the energies of the Universe. For that we need the Kundalini Key symbolised by the shape of the Stupa or the Dome of the Taj Mahal (sufi) or the Dome of the Capitol in Washington (Masonic). For that we need Meditation and Samyama. For that we need Energy Blockage removal!!

It is good that the student knows that he has to become good and that he has to make himself good, but without Spiritual Energy and without energy blockage removal techniques, no wonder people meditate for 20 years and never get anywhere.

It is impossible to get all the good results below just by telling yourself to be good. The blockages will just laugh at you and however much you try to resist them, the temptations will always be too much and you will backslide, and you will fail.

You need Energy Enhancement.

Energy Enhancement gives the original techniques which form the basis of every religion on this planet and which therefore Speed Up!! the Process of meditation many times. The techniques work like they were meant to work before they were removed by those who followed the founder of every religion and the spiritual technology was lost; Everywhere!!

THE BLACK CROWS HAVE REMOVED THE KUNDALINI KEY FROM BUDDHISM -

"TRADITIONAL MEDITATIONS HAVE BEEN DESIGNED TO FAIL!!"

ENERGY ENHANCEMENT TEACHES YOU THE KUNDALINI KEY - THE ONLY WAY YOU CAN TRULY BECOME A STREAM ENTERER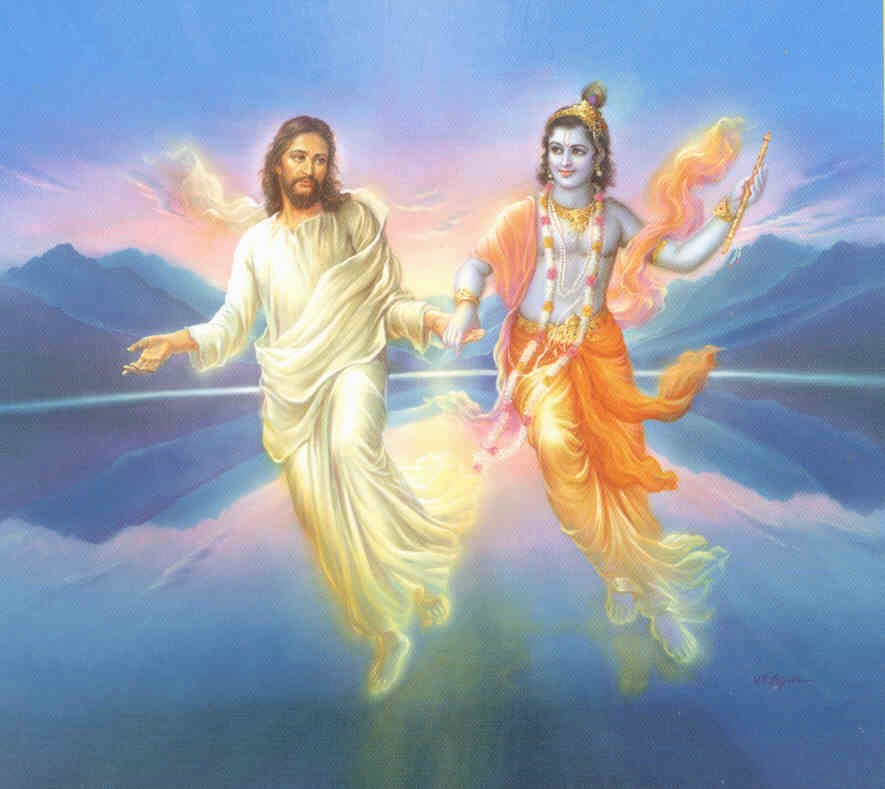 Krishna - Christ
"When virtues decline and the evils flourish,

I give myself birth to protect the good and destroy the sinners.

In every age I appear for establishing righteousness."

Krishna - Bhagavad Gita

In every age there is a need for renewal of the original spiritual impulse in order to provide more Happy Enlightened Beings for the benefit of Humanity, for the benefit of the World, For the benefit of the Universe.

Energy Enhancement is that renewal of the original spiritual impulse.

THE ENERGY ENHANCEMENT COURSE

THAILAND

email

sol@energyenhancement.org

THAILAND

CHIANG MAI - THAILAND

I CHALLENGE ALL SKEPTICS - ANYWHERE IN THE WORLD - COME ON A LIVE ENERGY ENHANCEMENT COURSE AND IF YOU DON'T GET DIRECT SPIRITUAL EXPERIENCE WE WILL GIVE YOUR YOUR MONEY BACK!!

GAIN ENERGY

REMOVE ENERGY BLOCKAGES

SPEED UP THE PROCESS OF ENLIGHTENMENT!!

email sol@energyenhancement.org for details...

THE GURU SHISHYA RELATIONSHIP

FROM THE STREAMING VIDEO COURSE - SATCHIDANANDS REPLY TO A STUDENT

I've been thinking about your email almost constantly since I read it. I would like to help you in any way I can. I can sense your feeling of urgency to bring this wealth of knowledge to more and more people as soon as possible. It IS the answer; it IS the key and it is therefore no wonder that there are challenges in doing so. And though I am nowhere near enlightened, I do understand fiery energy firsthand and how it can become almost a practice learning how to temper that inner fire around other people. Of course I am required to temper my energy; you are not because you are enlightened and in the flow of the Dharma by burning others' blocks. I'm just saying that yes, I can imagine. . .

The email about Buddhism today was magnificent.

1. Would it be possible to state clearly up front that the best way to accelerate one's enlightenment is by being present with a Living Master, within his Buddhafield, and information on how to do that can be found by coming on a live Energy Enhancement Course in Brazil, Spain, India.. Wherever you are at the time... LIVE ENERGY ENHANCEMENT COURSES COMING NOW!!
THAILAND!!
INDIA
IGUAZU

GROUND NEGATIVE ENERGIES AND ELIMINATE ENERGY BLOCKAGES - COME ON A LIVE COURSE GET THE STREAMING VIDEOS - NOW!!

EMAIL sol@energyenhancement.org
ENERGY ENHANCEMENT LEVEL 4 THE MASTERY OF RELATIONSHIPS..

THE REVENGE OF THE SITH.. < id="role_document4025"> - SATCHIDANAND MOVIE REVIEWS DIRECTORY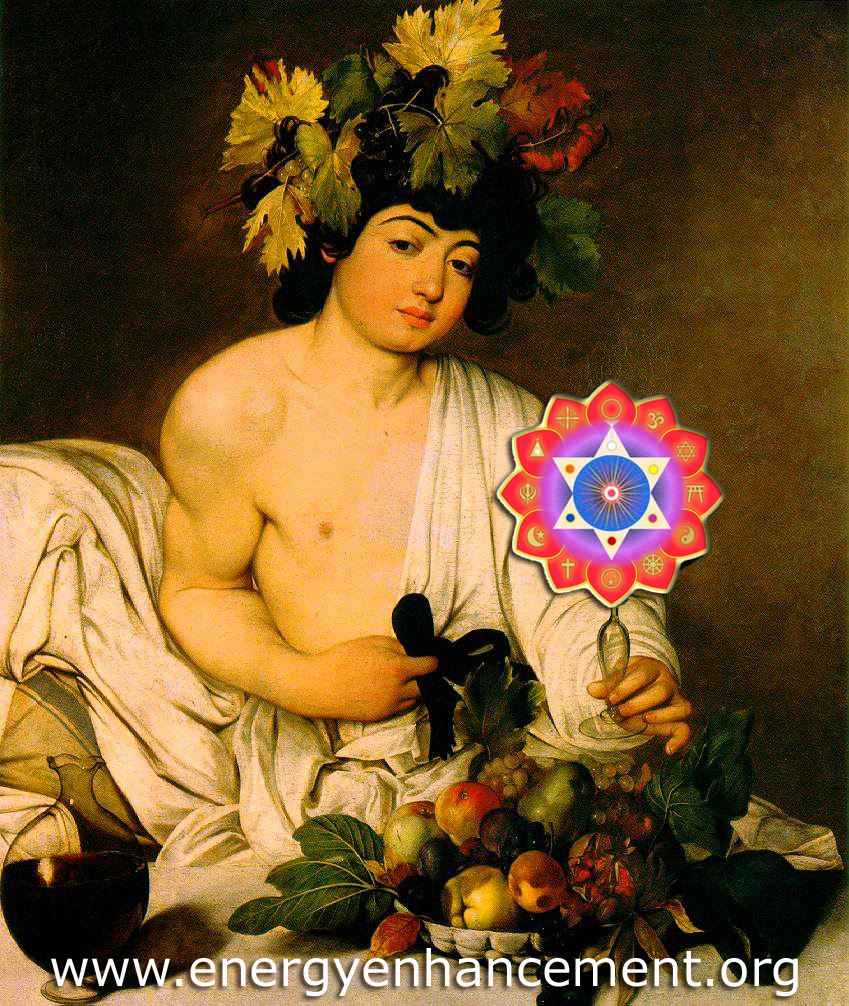 Energy Enhancement Student .. loved your answer, will take star wars more seriously. Who is George Lucas channelling to bring such wisdom to a film?

Satchidanand - It is always better to channel yourself.


Yoda: Premonitions , premonitions. Mm what are these visions you have


Anakin: They're of pain, suffering, death.


Yoda: Yourself u speak of or someone you know


Anakin: Someone


Yoda: Close to you?


Anakin: Yes


Yoda: Careful you must be when sensing the future Anakin, a fear of loss is the path to the dark side


Anakin: I won't let these visions come true Master Yoda


Yoda: Death is a natural part of life, rejoice for those around you that transform to the force, mourn them do not, miss them do not, attatchment leads to jealousy, the shadow of greed that is


Anakin: What must I do Master yoda?


Yoda: Train yourself to let go of everything you fear to lose..

LEARN

The Mastery of Relationships With Energy Enhancement Level Four!!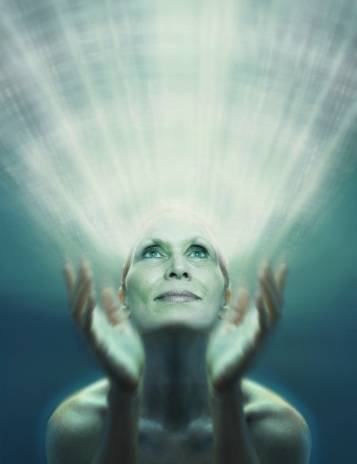 SAMADHI - SAM - WITH, ADHI - THE LIGHT GET FIVE ENERGY ENHANCEMENT BOOKS FROM AMAZON!!

FROM THE ENERGY ENHANCEMENT FOUNDATION -

ANCIENT SUCCESSFUL MEDITATIONS AT THE BASE OF ALL THE MAJOR RELIGIONS IN THE WORLD - FIVE BOOKS ...

ALL THE INFORMATION ABOVE AVAILABLE IN...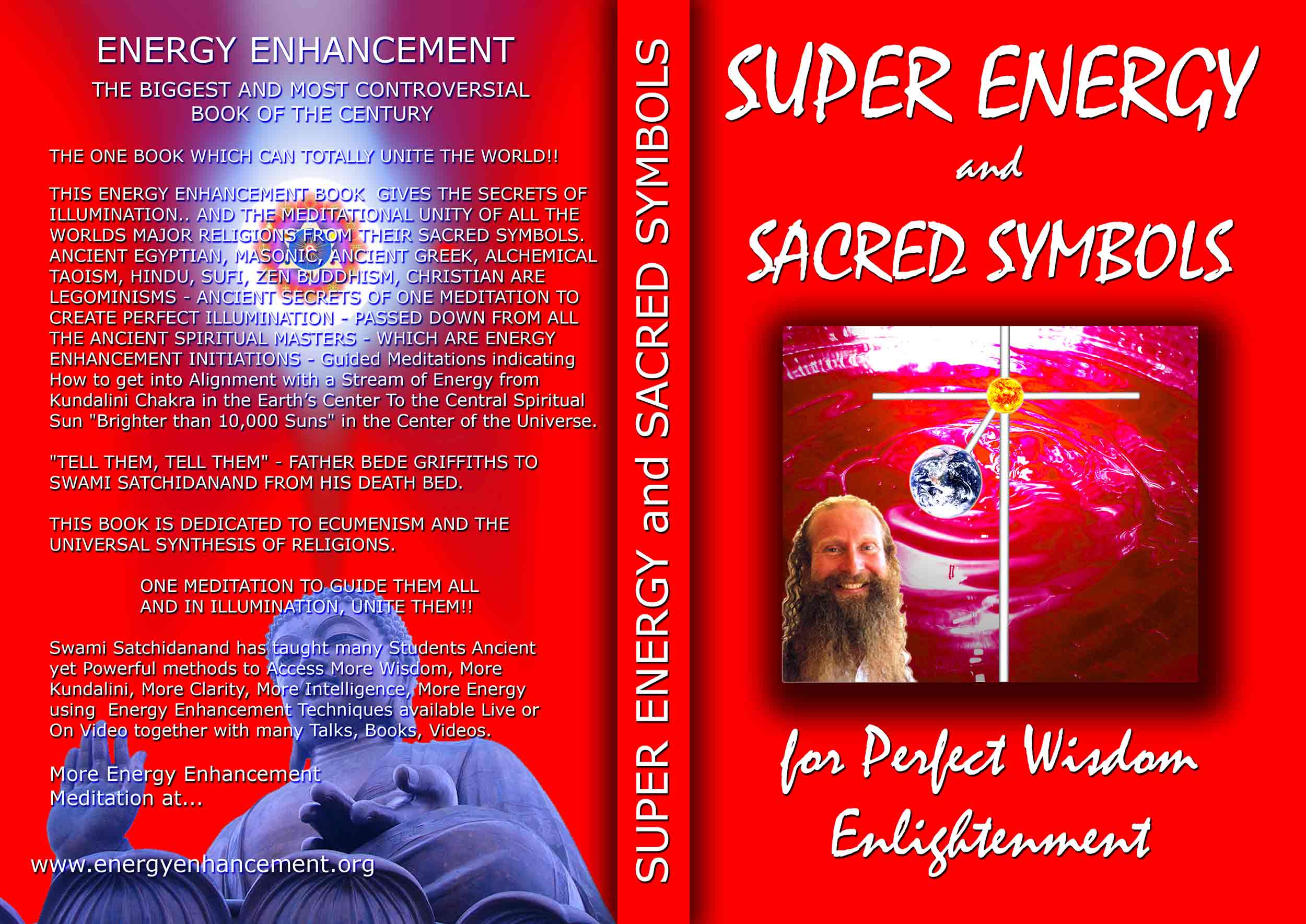 THIS ENERGY ENHANCEMENT BOOK GIVES THE SECRETS OF ILLUMINATION..

AND THE MEDITATIONAL UNITY OF ALL THE WORLDS MAJOR RELIGIONS FROM THEIR SACRED SYMBOLS

"SUPER ENERGY AND SACRED SYMBOLS"

THE BIGGEST AND MOST CONTROVERSIAL BOOK OF THE CENTURY

THE ONE BOOK WHICH CAN TOTALLY UNITE THE WORLD!!
THE ENERGY ENHANCEMENT BOOK SUPER ENERGY AND SACRED SYMBOLS - CLICK HERE!!

< id="role_document2089">THE SECRETS OF SACRED SYMBOLS SHOWING THE UNITY OF ALL THE MAJOR WORLD RELIGIONS - ANCIENT EGYPTIAN, MASONIC, ANCIENT GREEK, ALCHEMICAL TAOISM, HINDU, SUFI, ZEN BUDDHISM, CHRISTIAN< id="role_document2092"> - ARE GURDJIEFFIAN LEGOMINISMS - ANCIENT SECRETS OF ONE MEDITATION TO CREATE ILLUMINATION - PASSED DOWN FROM ALL THE ANCIENT SPIRITUAL MASTERS - WHICH ARE ENERGY ENHANCEMENT INITIATIONS

THIS BOOK IS DEDICATED TO THE ENERGY ENHANCEMENT UNIVERSAL SYNTHESIS OF RELIGIONS

ONE ENERGY ENHANCEMENT GUIDED MEDITATION WHICH HAS ITS BASIS IN SACRED SYMBOLS FROM ALL THE WORLDS MAJOR RELIGIONS

DOWNLOAD THE PDFS - CLICK HERE!!

MORE GORAKH?? CLICK BELOW..

GORAKH - DIE, O YOGI DIE!! CH1

<> Gorakh - Death is Divine FULL!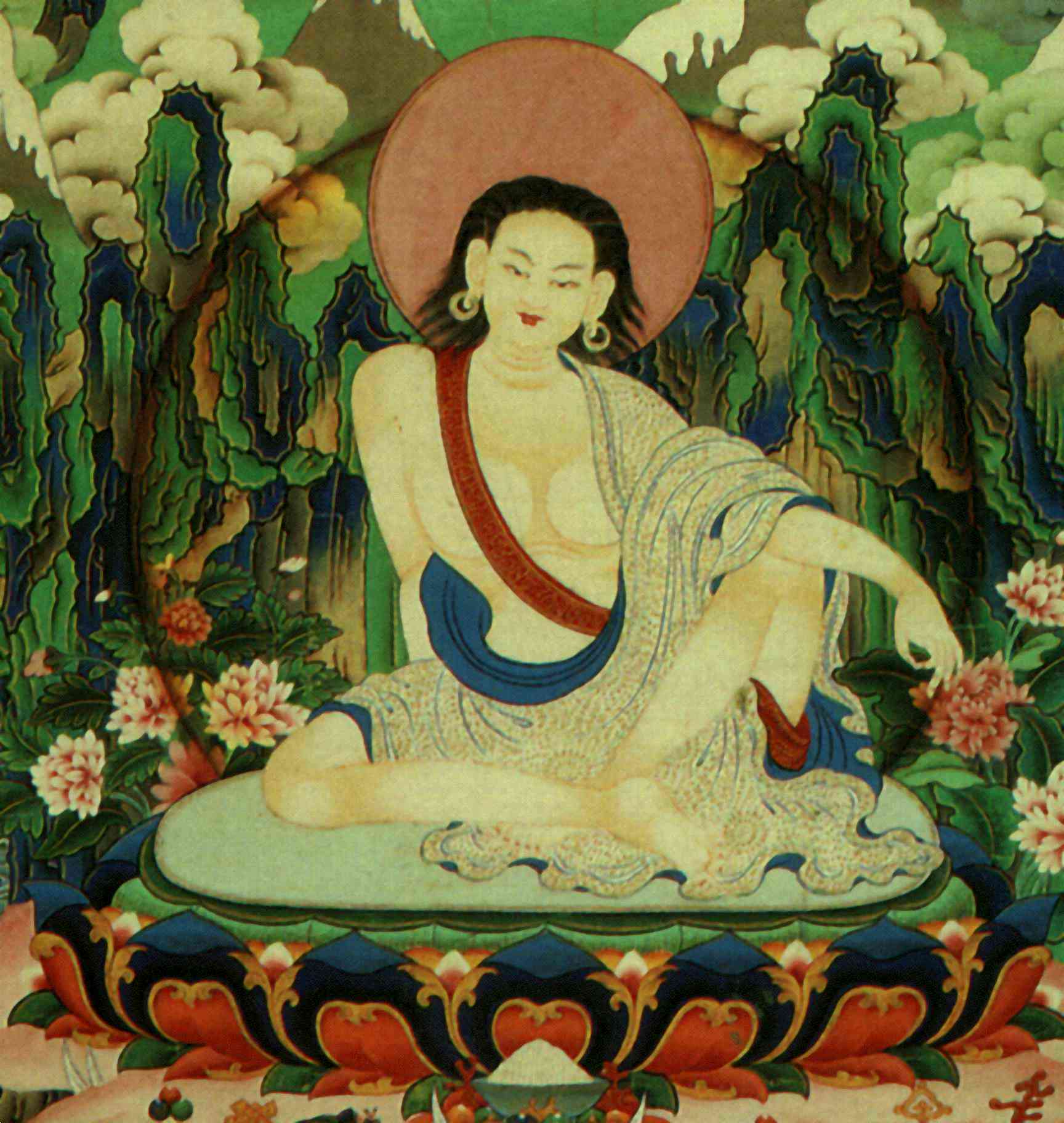 Milarepa, Yogi of Tibet

According to a blessing Milarepa uttered towards the end of his life, anyone who but hears the name Milarepa even once attracts an instant blessing and will not take rebirth in a lower state of existence during seven consecutive lifetimes. This was prophesied by Saints and Buddhas of the past even before his lifetime.



Milarepa of Tibet
Milarepa is one of the most widely known Tibetan Saints. In a superhuman effort, he rose above the miseries of his younger life and with the help of his Guru, Marpa the Translator, took to a solitary life of meditation until he had achieved the pinnacle of the enlightened state, never to be born again into the Samsara (whirlpool of life and death) of worldly existence. Out of compassion for humanity, he undertook the most rigid asceticism to reach the Buddhic state of enlightenment and to pass his accomplishments on to the rest of humanity. His spiritual lineage was passed along to his chief disciples, Gambopa and Rechung. It was Rechung who recorded in detail the incidents of Milarepa's life for posterity. The narrative of his life has thus been passed down through almost a millennium of time and has become an integral part of Tibetan culture. In addition to Rechung's narrative of his life, summarized below, Milarepa extemporaneously composed innumerable songs throughout his life relevant to the dramatic turns of events of himself and his disciples in accordance with an art form that was in practice at the time. These songs have been widely sung and studied in Tibet ever since and have been recorded as the Hundred Thousand Songs of Milarepa. His faithful devotion, boundless religious zeal, monumental forbearance, superhuman perseverance, and ultimate final attainment are a great inspiration today for all. His auspicious life illumined the Buddhist faith and brought the light of wisdom to sentient beings everywhere.


The Life of Milarepa
Milarepa was born into the family of Mila-Dorje-Senge in the year 1052. His father was a trader in wool and had become wealthy by the standards of the time when his wife bore a son. The son was named Thopaga which means delightful to hear, and Thopaga, later known as Mila-repa (Mila, the cotton clad), lived up to his name as he had a beautiful voice and charmed his companions with his singing. The family lived in a large stone house that consisted of three stories held in place by a large central pillar and supporting columns - a mansion in comparison to the modest homes of his neighbors. The brother and sister of Milarepa's father had also settled in the area along with their families, and the clan would often congregate at the great stone house of Mila-Dorje-Senge. The family was well to do and generous and became the darling of all the relatives and neighbors in the area. They would often gather at the house to enjoy feasts. The gathering of friends and neighbors would often fawn over the small children - the young son Milarepa (then called Thopaga), and his sister, Peta who was four years younger. During this period the family enjoyed the admiration and attention of their neighbors, ate only the finest food and wore nothing but fancy clothes and jewelry.

About this time the father, Mila-Dorje-Senge, became gravely ill and accepting his impending death, called together the extended family and made known to all that he wanted his entire estate and all possessions put into the care of his brother and sister until such time as Milarepa had grown and married Zesay, one of the neighboring girls who had been betrothed to him in childhood according to the tradition of the times.

After the fathers death, however, Milarepa's greedy Aunt and Uncle who had been given charge of the property, divided the estate between them, dispossessing Milarepa, his mother, and sister Peta of all their worldly possessions. They were forced to live with them in the lowest accommodations and were given only coarse food and even made to work in the fields. Over the ensuing years their health suffered, their clothes were rough and tattered, the heads of the two children became invaded by lice. The mother and her two children who had formerly been the darlings of the village, now became objects of derision and abuse by all, who now spurned and ridiculed them.


A Rock Monastery in Tibet "All worldly pursuits have but the one unavoidable end, which is sorrow: acquisitions end in dispersion; buildings in destruction; meetings in separation; births, in death. Knowing this, one should, from the very first, renounce acquisition and heaping up, and building, and meeting; and faithful to the commands of an eminent guru, set about realizing the Truth (which has no birth or death)."

ENERGY ENHANCEMENT
Energy Enhancement can lead you to God or the universal absolute and it promises Nirvana and transformation, as these things are within you already. Energy Enhancement will not "tell" you about truth, but will give you the Real Spiritual Experience to provoke and challenge and excite into awakening to the truth which lies within. This kind of truth cannot be given as it takes two to Tango and it is the purity and resolution of the Student which calls forth the Energies of Existence. Yet, it can felt through personal experiences which take you out of normal states of awareness – through Initiations and Rites of Passage calling you into new ways of seeing Self and everything you once believed was real.

Within you lies a doorway to the Infinite. The journey to find that doorway can be arduous for it takes you into the landscape of your inner being. Are you willing to Initiate one of the greatest challenges of your life? Are you willing to change your ideas of who you thought you were in order to discover who you really are? Say, "Yes". Leave behind your safety net and discover the knowledge that is your birthright. Many stand at this doorway, but few dare enter.

Inside you live the Mysteries of the Universe. Energy Enhancement is a doorway into that Grand Adventure.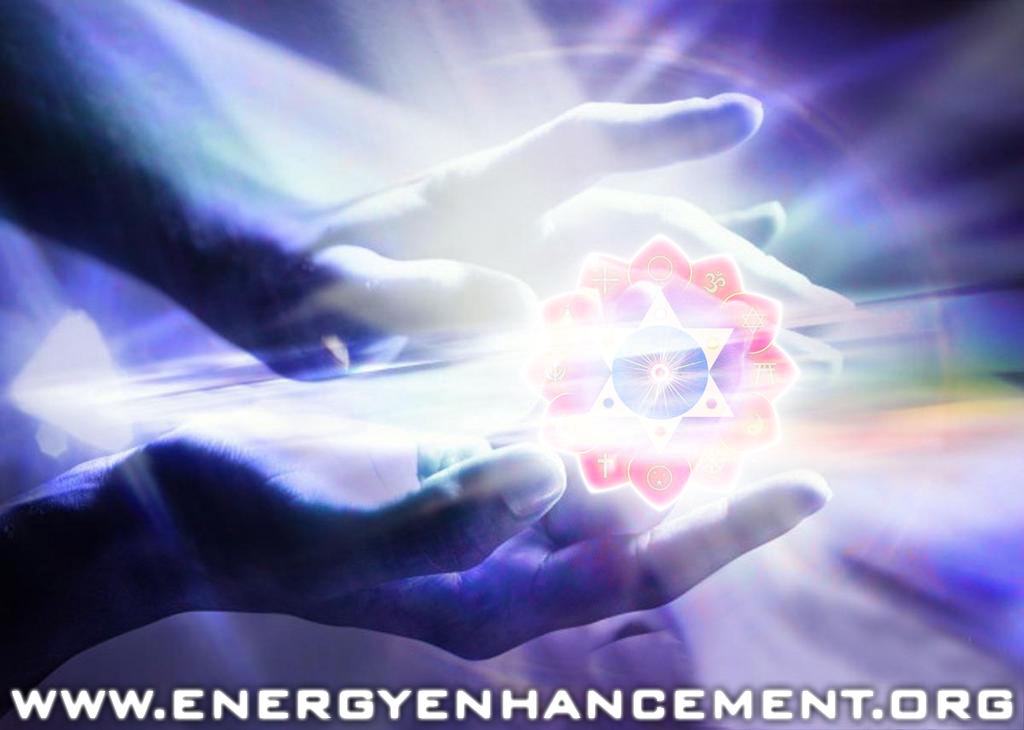 THOMAS BLAIRS REPORT JULY 9TH 2010

SAMADHI IN INDIA!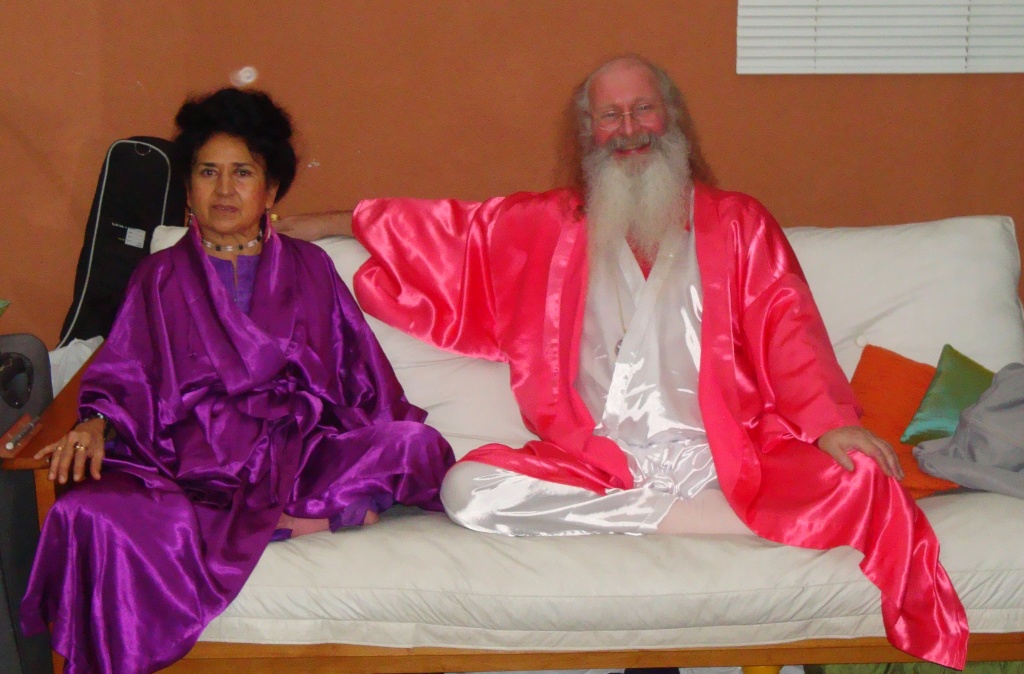 I have been to see Satchi & Devi almost once a year since 2005, and I have to say, that I have never been let down. Every time they greet me at the airport I am received in an atmosphere of great warmth, positivity and generosity, into which I soon relax and know that it's safe to be me with all my "luggage". In June 2010 I recently went on a 6 week course they were holding in India. In the weeks I spent with them it was clear that the blockages I was removing with their help, were increasing the amount of energy flowing through me during meditation. I have never been one to naturally take to meditating, but with these new experiences of Samadhi (sam – with, adhi – light), it was certainly making it possible for me to sit for much longer periods.

I must concede, that on more than one occasion I started to object and complain about what we were doing, and the methods employed to transmute the blockages in my being. Satchi & Devi would patiently wait for me to see that the person complaining was not the real me, it was not the soul infused personality that I really am, but rather the voice of the blockages that did not want to go. There are different types of blockages, and of course, the easy ones are the first to go, but I was now experiencing some really tough ones. They can certainly be very cunning these blockages, and its thanks to the experience and energy of Satchi & Devi that I was able to continue on my way to overcome some really strong blockages.

My experiences of Samadhi: The first time I experienced anything other than a calm mind in meditation was actually the very first course I attended with Satchi & Devi in Spain. The experience of energy surging through my body was first felt in my 1st and 2nd chakras. It was like having champagne bubbling away in my lower abdomen. Before I talk about my experience here in India, I think it would be useful to describe briefly and partly a technique used to commence the flow of energy and so the entry into Samadhi. It's to do with using the mind to visualise chakras above the head and below the base chakra to infinity. For me, the concept of infinity and trying to imagine this distance above my head, kind of triggered a bypass switch in my mind, and all of a sudden my mind was quite literally replaced by a surge of electricity and light – Samadhi.

"If the Map is Correct, Experiences Follow" - Satchidanand

This time here in India I was experiencing different levels of Samadhi. During meditation I notice the attainment of a constant flow of energy through my being which gets more and more intense, and rises further and further up my body, the higher I go up the chakras above my head to an inconceivably bright and intense sun. Quite often my breathing slows or even stops a while at the head of an in-breath as my head feels infused with light. My body feels like it is being purified, and in fact it is, as light is being shone through me. I always finish the meditation feeling more positive about my life and the world around me and a feeling that really everything is ok.

Over and above this, I receive what I would describe as bolts of light lasting between 2-5 seconds.

During these brief moments, I am no longer a body with senses or even a sense of weighing or being anything, and am unable to think.

"In the Buddhafield we find we can Move On More Quickly!" - Satchidanand

It's my experience that the body is like a resistor in an electronic circuit. The more blockages we have, the greater the resistance to the light. By removing a significant number of blockages, I have reduced the resistance of my gross and subtle body, and am now able to sit in Samadhi with ease. And of course, the more light I can sit in, the more blockages I can remove - now that's what I call spiritual progress!

Thomas Blair
ENERGY ENHANCEMENT KUNDALINI KRIYAS.. IN INDIA 2010

YOUR NEXT COURSE!!
COME ON THE IGUASSU ENERGY ENHANCEMENT COURSE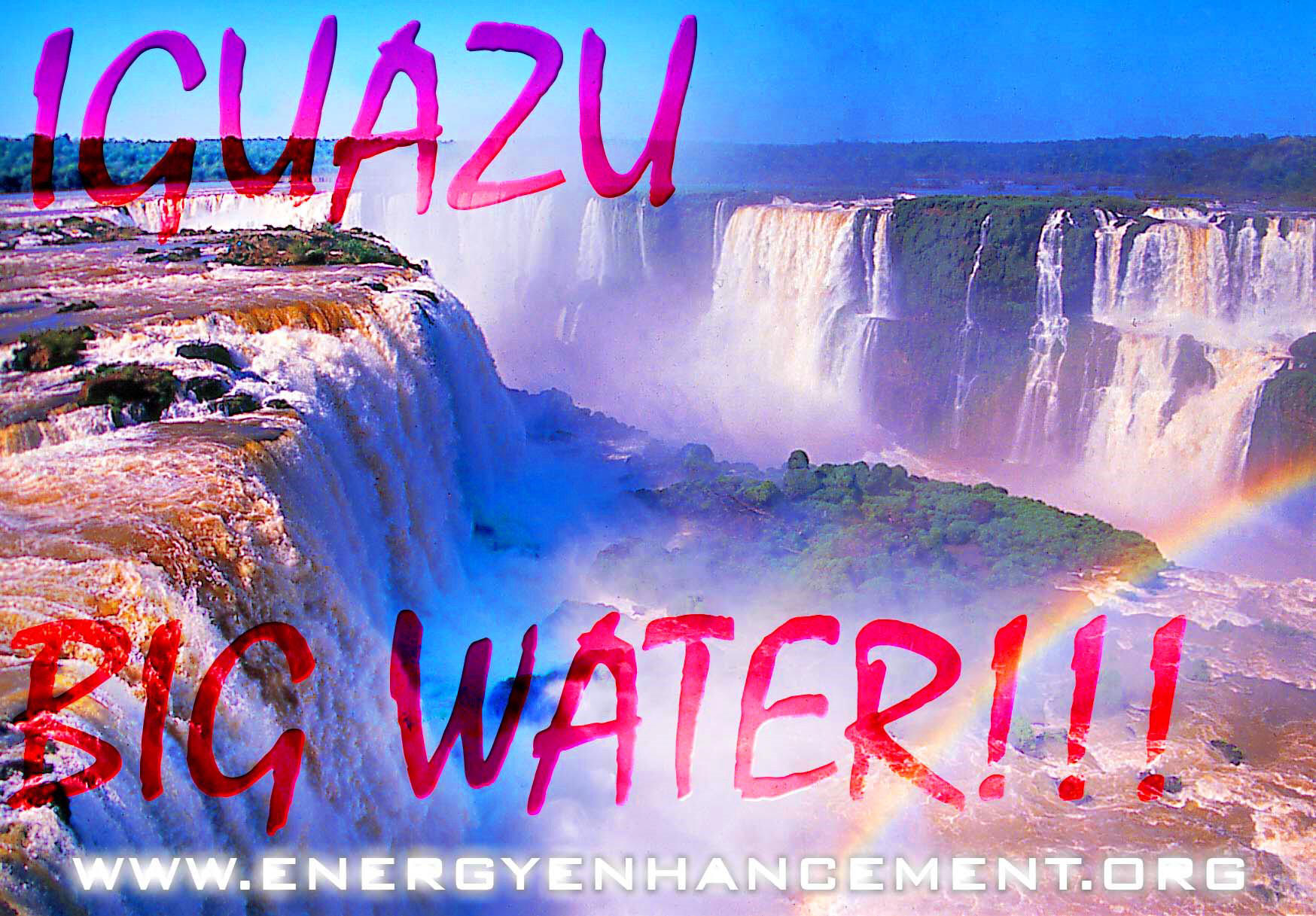 IGUAZU ASHRAM PROJECT

IGUAZU MANAGED ASHRAM PROPERTY

EMAIL sol@energyenhancement.org for details

DROP BODY DROP MIND ILLUMINATE!!

MORE...

Brazil-Iguassu-Energy-Enhancement-Course-Meditation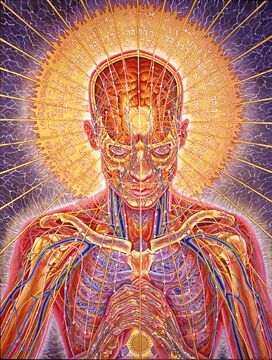 FOUR INITIATION COURSE REPORT
SPEED UP THE PROCESS OF ILLUMINATION!!
Dear Swami,

Not to repeat the story you've heard so many times before, l will shortly say that I started with my "spiritual work" long time ago. I left behind my back a huge pile of literature of every kind considering the matter and I know almost every author you're mentioning in your lectures.
I was practising, meditating, using techniques, with almost no use at all. Although most of the people around me joined some group or community, I proceeded alone along my path, until I met you.
The reason is that, when you are talking, every word you are saying I feel as a key that opens my brain doors and I see the truth directly and with no doubt. Listening to you, I'm constantly repeating "Yes, that's it", everything is so SIMPLE and EVIDENT by no mistake, so, that I'm asking myself how is it possible I did't see it before! I feel finally at home with you.

Talking about my meditations. I must say that I'm not able to sit in a position more than half an hour, but I hope to improve with a time. The light I see is always white or bluish white. I'm fighting with golden colour and I need an effort to visualize it.
The light is sometimes strong, sometimes weak and sometimes I can't do anything at all. Generally, I can breathe the light inside but circling around the body, the place I'm passing is bright but that behind is shadowing, loosing colour. I see everything more clearly when I'm following your instructions, hearing your voice at the background.

At the beginning of my meditations, I had a great pain at my sacral part and a sharp pain at one point in the middle of my heart chakra. The heart chakra pain I felt 24 hours in a day. The point pain became a circle pain, but less painful. At this moment, the sacral pain is almost gone and heart pain I feel mainly when I start meditation, but during it, it gradually vanish. I feel it right now writing this letter to you.

I had no Dhiren's blockbuster experiences with my blockages. It happened to me to SEE the blockage only once. And in a place I didn't expect at all. It was when I was circling around my body pushing energy.
In front my ajna chakra I saw snake's head (Energy Blockages appear like this, sometimes, in meditation - Satchidanand) but I passed on. Second time I came there I saw a long Egyptian hat on my head and I realised the snake wasn't alive but a part of a hat and I passed on. The third time I came I saw a black oval form underneath the hat settled in between my ajna and sahasrara chakra and I passed on.
Next time I came there with energy and I pushed it against the form. The energy fell as a snow on it and immediately melted away. When I came again with energy to blow, IT said to me "Ok, I see you don't want me", it became flat like a piece of paper and laid down.
Since then I pass and repass the same place knowing it is there, but I don't see it any more. As I don't see any other blockage and being sure that there must be some, I'm imaginarilly scratching away the grayish layers and sacrificing them to the fire at the center of the Earth/the blue Monad Sun.

My antahkarana is made of a hard crystal, it is round and thick at the center of the Earth, gradually slimming until the peak reaches the Light of Infinity. It is transparent and highly conductive and I can see the Light coming up and down along it.

The main reason I'm writing this letter to you is my today's meditation which I want to share with you. The experience begun when I left sahasrara going upwards the antahkarana, leaving Solar system. Somewhere at the level of the Soul I saw a shiny Person joining me with his hands closed in a form of a prayer.
I lost Him entering the blue tube, I went up passing blue Sun and Sirius and galaxies along the antahkarana and I joined at the end the Light of Infinity.
Every time I enter it, I'm so joyful that I'm swirling around myself loosing at the same time my shape and merging with Light not seeing me anymore, only being aware that I exist within.
Doing that this time I saw the Person again there, (Probably this guy in the blue tube between the soul and the monad is an ascended master - we give techniques to test them in Level 2 - Satchidanand) coming at a step distance in front of me with hands wide open and his heart sparkling with Light. I wanted so much to make this step forward and fall in his arms and, although nothing was keeping me, I couldn't do it.
Apparently free, I was fixed at a place with no possibility to move. And I was pleading to Him "Take me in you arms", but He didn't move either.
In this moment I was aware of everything at the same moment and at a same place: of me merged into Light in front of a Person I want to reach and I can't, of my physical body sitting in meditation and crying desperately, of this Person in front of me and the whole Universe around.
Then, suddenly, I went down my antahkarana like a glowing ball towards my sahasrara. The impact was tremendous because, instead of my body, there was a thick, dark gray granite egg, and all the Light was dispersed away in a space.
I moved aside, to see my antahkarana coming from the center of the Earth to the bottom of the granite egg, than nothing inside, and then continuing from the top of the egg upwards. I wasn't afraid because the egg seemed nice and shiny, but I felt deeply disturbed, astonished and infinitely sad. And I left meditation.

Not to say to you that I think whole day about it. I'm asking myself if it is maybe the first time I saw my blockage the way it really is and this is disturbing me profoundly. I feel myself as a lost cause.
Please tell me what do you think about it.

Love V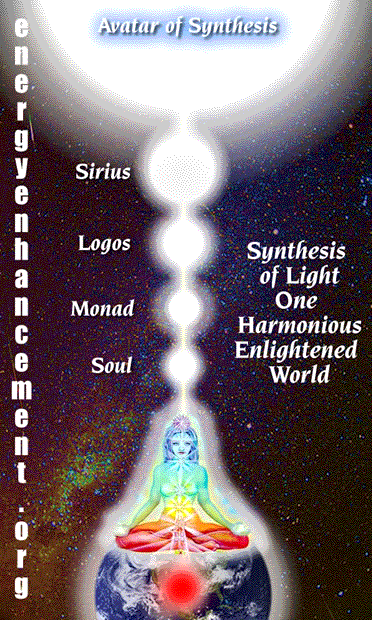 Hello V,

It would seem you have a talent for meditation.

As they say in the Matrix, "It seems you have some skill!!"

We are very happy with your meditations..
Many of our Students when they Gain Energy, When they Power Up! get these experiences in Meditation.

It is the destiny of everyone on this planet to become enlightened. You will also become enlightened.

Positivity is one of the necessary techniques you need to use on energy blockages.

You have now perceived the real state of your spiritual body.
"A man has blockages like a dog has fleas" - Ancient Saying
And this is the task for the next Level of Energy Enhancement, Level 2 - Eliminate Energy Blockages.
We need energy to Power Up!! the Chakras in order to see Energy Blockages.
This is one of the tasks of Level 1 - Gain Energy!

Usually the dark shell is created by implant blockages which we created many lifetimes ago, when we wanted to or were persuaded to join anti-life organisations run by bad people to which these implants are still connected to suck your energy.

Ascended Masters will only give energy to those they trust and whilst you are connected to these implants, the danger is that you can change your mind. Trust only comes with much proof and many good deeds.
It is an easy matter to remove the implants.
You may then receive some energy from your Ascended Master.

Level Two, the Elimination of Energy Blockages, is what you need to remove these implants. We have Streaming Video DVDs which would suit you best. You can also ask any questions or for help to me by email.

Enlightenment, a permanent connection to the Light of the Soul, of God, comes after a lot of Energy Blockages are removed.
ENERGY ENHANCEMENT - SPEED UP THE PROCESS OF ILLUMINATION!!

We also have a live course, many, available this year and next. Iguassu is the proximo.

We will reduce the cost of your Level One and Two DVDs by the cost of the 4 Init Course.
Get Back to Me!!
V came with us to India, Goa, early 2010 for a month long, two Level Energy Enhancement Course. She stayed with us a week at the Ashram of Sathya Sai Baba before returning home.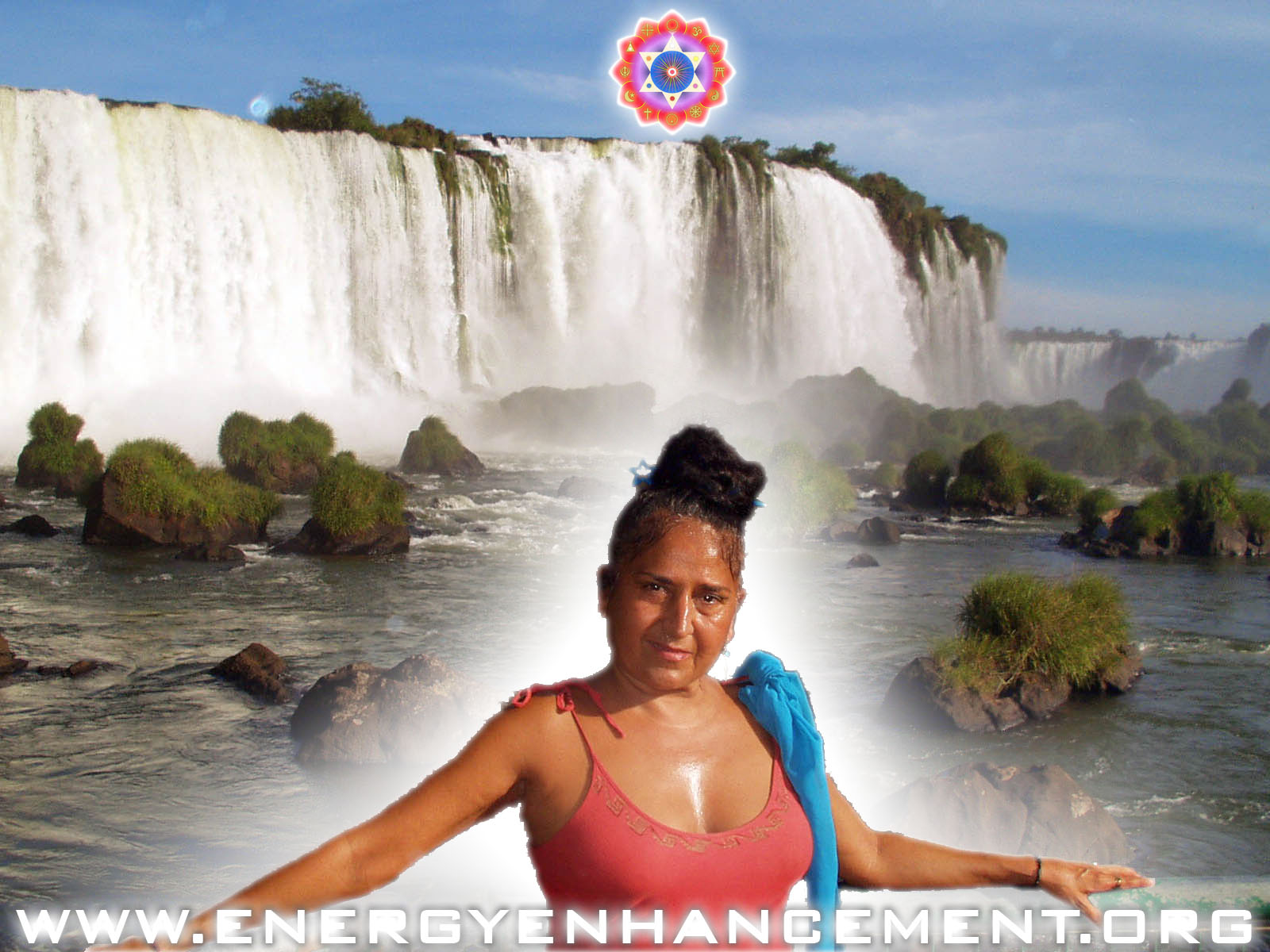 MATAJI DEVI DHYANI - VISIT TO IGUAZU AFTER THE JULY 2008 COURSE
REMOVE ALL BLOCKAGES TO YOUR HAPPINESS
WITH ENERGY ENHANCEMENT - NOW!!
ENERGY ENHANCEMENT APPRENTICE LEVEL 3
THE KARMA CLEARING PROCESS.
KARMA CLEANING PROCESS, CLEAN THE KARMA FROM PAST LIVES, FUTURE LIFE, FUTURE LIFETIMES, SOUL FRAGMENTATION AND RETRIEVAL, INNER CHILDREN, SELFISH EGO SUB PERSONALITES, LIFE DESTROYING STRATEGIES, THE ALOOF, THE INTERROGATOR, THE VIOLATOR, THE SELFISH COMPETITIVE STAR, THE VAMP OR DON JUAN, THE PLEASER, THE BLAMER, THE CRITIC, THE KING, THE SELF DESTRUCTOR, ALL THE DESTRUCTIVE VOWS FROM THIS AND PAST LIFETIMES, THE CREATION OF SELF LOVE, LOVE AND SERVICE.
ARE YOU READY ?
ADVANCED ENERGY ENHANCEMENT MEDITATION SAMYAMA COURSE ARGENTINA

email sol@energyenhancement.org for details

THOMAS BLAIR AT IGUAZU FALLS - THE DEVILS THROAT! OCTOBER 2008

Well, after Thomas Blair's Energy Enhancement Courses in Spain L'Escala 2006, and Spain Palamos 2007, Thomas returned for a third time - an Advanced Energy Enhancement Meditation Course Refresher to Rosario Argentina going on to Iguazu Brazil in October 2008 in which he removed a Dense Multi-Cored Matrix Blockage Implant from past lifetimes.

email sol@energyenhancement.org for details
VANESSA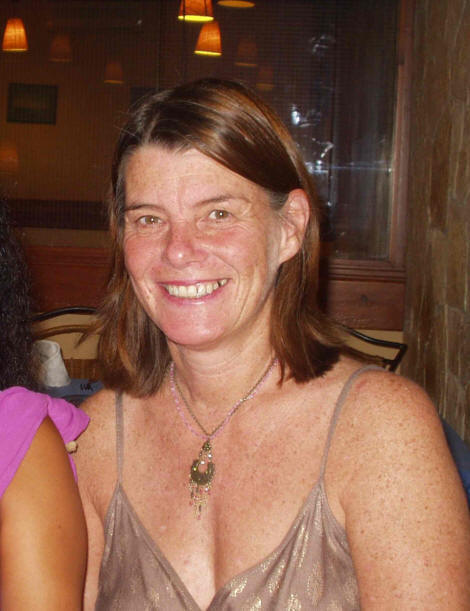 IGUAZU FALLS - SEVENTH NATURAL WONDER OF THE WORLD

EMAIL sol@energyenhancement.org for details


.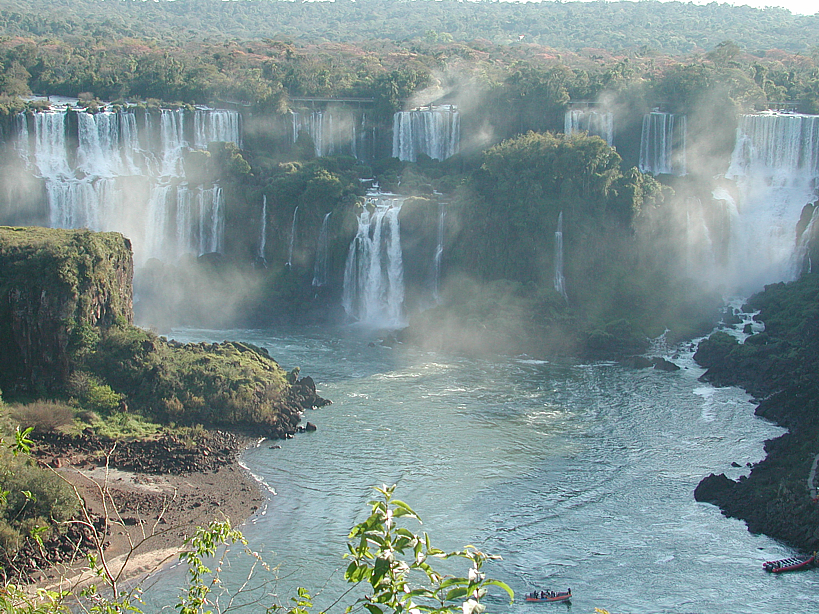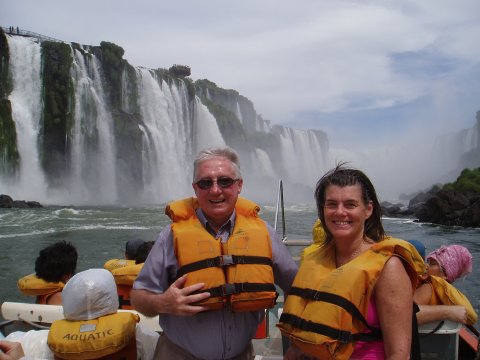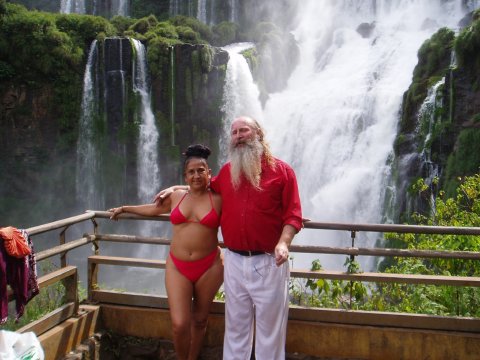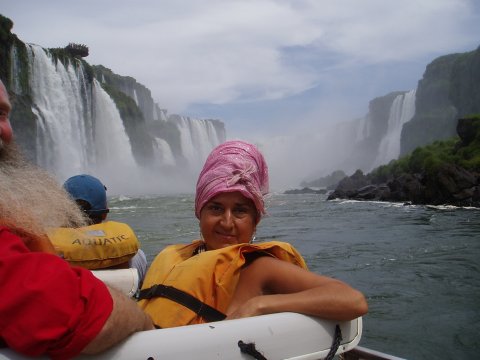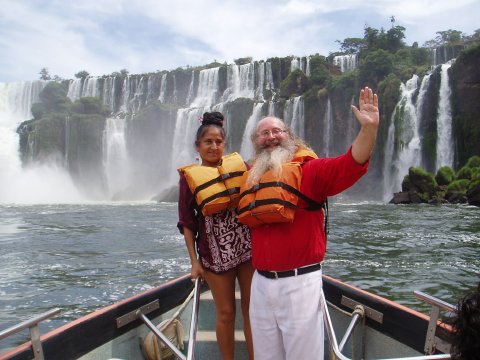 VANESSA WHO WROTE THE REPORT ABOVE, WHO CAME FOR HER SECOND ENERGY ENHANCEMENT COURSE


It was nearly two years ago that I completed the first half of the EE course in Spain with Satchi and Devi. In one respect it seems just yesterday but in another a life time away. A lot has happened in my life between that time deaths, births, daughter's marriage, ill health; the usual variety of life's traumas. I returned from the first course full of determination to follow my spiritual path, I was going to do such great things but being a wife and mother just took over. At the times when I most needed to practice I did not, which in turn lead to much inner suffering.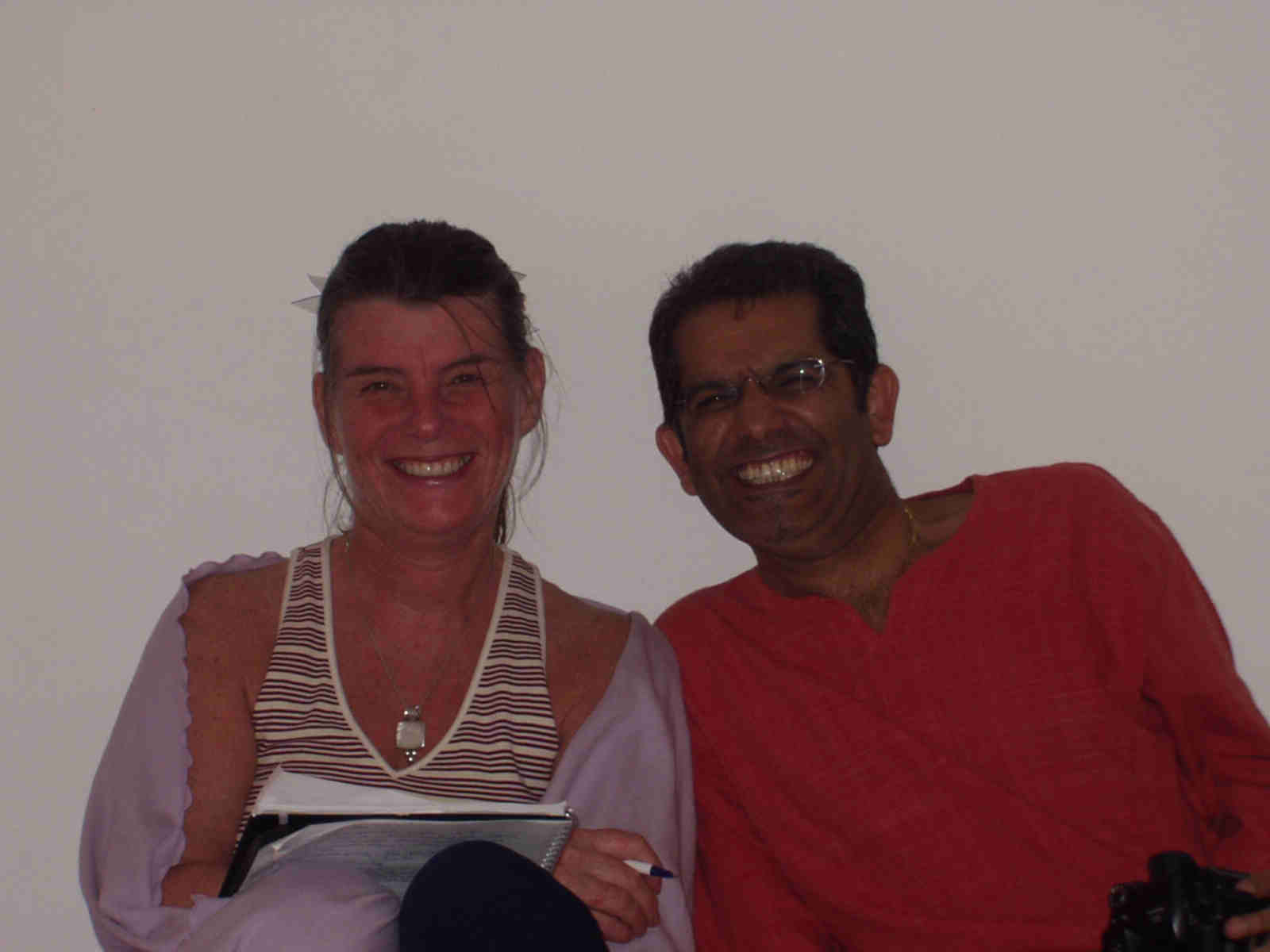 Vanessa with Dhiren, another course member
I was also struggling to get myself acknowledged as a spiritual person by those close to me. I was tired of living two lives, one as a family person and the other as a spiritual one. To incorporate the two was no easy task and relationships problems developed which that is what really brought me back to the course. I needed ways of dealing with relationships of close to me. I had enough of being drawn into emotional traumas and expectations. I needed the tools to develop non-attachment, whilst at the same time being more open and loving.
I needed a better understanding of how to stop my energies from being drained from me and I came back to the course as I needed to find the answers.
The two year gap had been beneficial in that I came with a renewed conviction to learn and develop from what was being taught. I had found I tended to live an insular spiritual life at home, although I was able to learn from the gurus and swami's I mixed with. I was pleased to join an on going group half way through; I was welcomed and made to feel a part of it immediately. The group provided a valuable learning environment as its members explained their personal experiences, as previously on my own I often wondered was it just me who felt like this.
I was deeply touched by their commitment and determination to follow a spiritual path despite all the difficulties. I appreciated being part of the group, over the two weeks I felt a unity of spirit amongst us we acted as a whole and not separate individuals, a sense of oneness and harmony developed. The benefit of the course was the tackling of shared difficulties, as well as learning new techniques with like minded people.
The course is very user friendly and can be easily related to everyday life and the problems that occur in it. Blockages, strategies and inner children all had to be worked on and along with this came the realisation of the benefit of a maintenance programme to be carried on when I return home.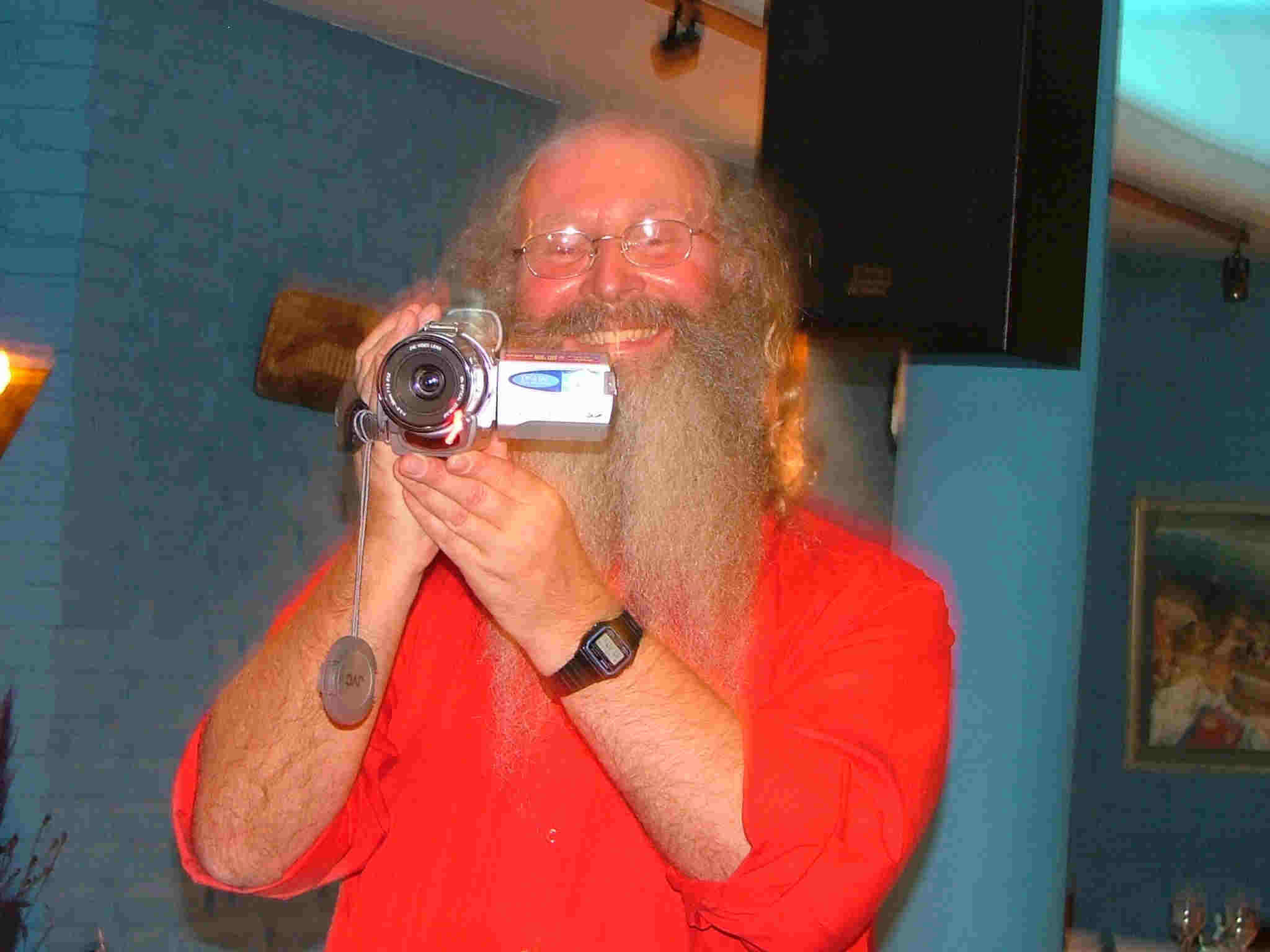 Satchi and Devi are intuitive teachers who know what is best for you and can point you in the right direction. It has been noted by the other group members that my appearance has improved in just one week and I can feel the inner changes that have taken place. My energy levels are high, I have a lightness about my body and a tranquil calmness surrounding me, what more could I want.
At the time of writing we are tackling relationships, having brought about change in ourselves through the techniques learnt on the course we can now bring about change in our relationships with others. This was an important area in my life that I wanted to tackle if I was to move on in my spiritual path. I was trying to merge my family life with my spiritual one and was having problems with those close to me incorporating into their lives. Hence their relationship with me and vice versa needed to be healed in order to create a more spiritual environment. The Energy Enhancement course gave me the tools that can be used in everyday life when I return home. The tools taught are the cleaning of the chakras as well as the lines of communication between chakra to chakra from yourself to another person. At the same time their auras and energy fields can be cleansed. EE is a method for healing yourself and others.
I was putting this into practice with my husband who came to Argentina with me to keep me company but not to participate on the course.
For the first time in his life he picked up a spiritual book to read, which is something I had hoped would happen for many years, and goes to prove something must be happening. I look forward to practising the techniques on my return.
My insight and intuition have developed on the course and many experiences have happened to prove that the teachings do what they say. One night a vision came of the Time Line, which we had just learnt about that day on the Energy Enhancement course. I had never seen one before but it was so clear that it left no doubt to its existence.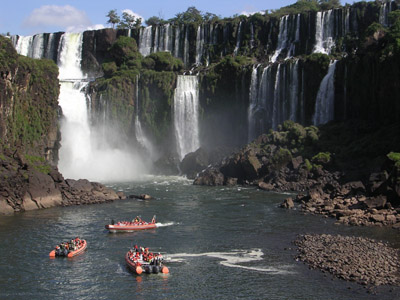 The course is experiential you know it works when you experience it, you do not have to accept what is being said blindly. You have to trust your own abilities to gain from the teachings and it will be revealed to you.
This happens very effectively with the Energy Enhancement Reiki teachings. By giving Reiki to a person they will know that the energies do exist and will lead then to a greater understanding of what meditation is about. I have always wanted to help people through meditation and was pleased Reiki tied in with EE. I can feel the energies descend through me and be transmitted to the person being healed. It is that connection with a higher force and its flow, that has created some very moving experiences I had had with Devi. She is a wonderful teacher of it and her hands give all the learning necessary.
There has been an expansion of my energy fields that I would not have achieved on my own or elsewhere. To be able to use the energies in a healing way has been a blessing. My original expectation from the course was to increase my knowledge of the energies by direct experience of them to gain wisdom and this has been fulfilled.
The EE techniques have deepened my spiritual understanding and also enhanced my spiritual practice. I intend to pass on this knowledge to those I meet on the meditation path.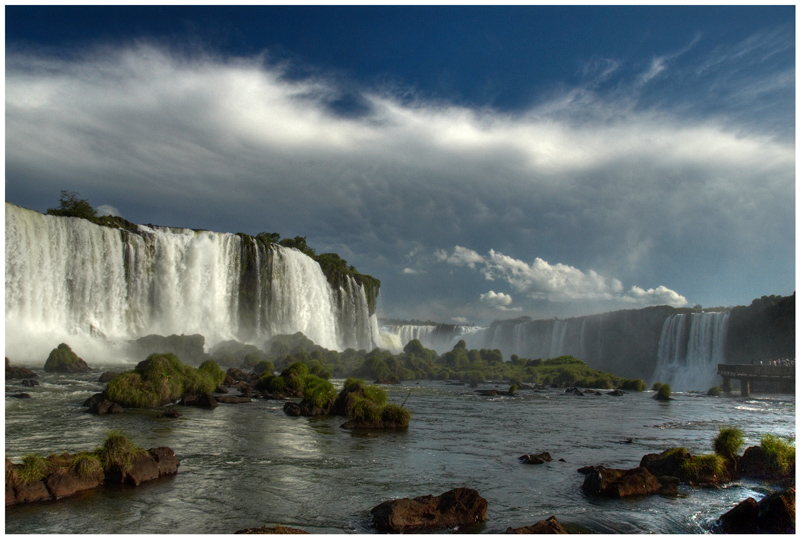 The course has given me confidence to handle the internal saboteurs we all have within us and carry on my spiritual journey with renewed vigour.
The warmth and caring ways of Satchi and Devi have provided a safe environment in which to learn. Many distractions can come to stop you coming on the course but they need to be overcome if you really want to progress on your spiritual path. My deep gratitude and thanks go to both Satchi and Devi for giving so much of themselves.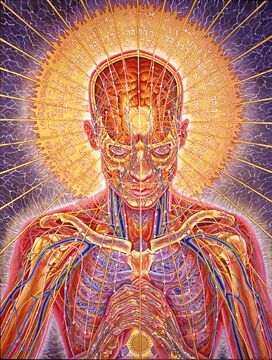 COME ON THE ENERGY ENHANCEMENT COURSE
IGUAZU!!
EMAIL sol@energyenhancement.org for details

This largesse can only come through an increase in the Real Physical Economy
This largesse can only come through an increase in the Real Physical Economy - not the gambling Funny Money of Wall Street.
This increase can only come through cheap plentiful energy and investment in infrastructure.
Infrastructure projects like NAWAPA can link water from rivers in Alaska which run off into the sea to fertile land WHICH NEEDS IRRIGATION in California.
Fourth generation nuclear electrical energy can be provided, almost free for 5000 years with the uranium already mined. Fourth generation nuclear energy will burn 100% of all nuclear fuel even the, "Waste" from other nuclear power stations. If we mine more Uranium and Thorium, we can produce almost free power for all the people in the world for Billions of Years!
The Nuclear Integral Fast Reactor and S-PRISM EFFICIENT FOURTH GENERATION NUCLEAR DESIGN
The Nuclear desalination of water can make the deserts Bloom.
Nuclear Housing - concrete is priced on the cost of energy.
Free education and entertainment mean a possible good life for all humanity without the need for "work". Channeling the passion of humanity in good directions will benefit all humanity.
Russia Moves Firmly To Make Fast Breeders a Major Part of Its Nuclear Program
August 28, 2010 • 9:40AM
Some of the 26 reactors that Rosatom, Russia's state nuclear corporation, plans to build before 2030, will use the Fast Reactor technology, corporation spokesman Sergei Novikov said. According to the corporation's outlook, it will completely phase out the current, third-generation equipment.

The fast breeder reactor achieves what industry insiders call a closed fuel cycle, the ability to use byproducts from one nuclear reaction as fuel for another, allowing for an infinite expansion of fuel reserves. It usually uses mixed oxide fuel made up of about 20 percent plutonium and 80 percent plain, un-enriched uranium that transmutes into much more plutonium as it burns, thus creating more enriched fuel for other reactors.

In addition to an incredible fuel situation, the fast breeder reactor produces waste that is much safer to store, because half of its radioactivity dissipates over 30 to 40 years. In contrast, waste from current nuclear reactors can take more than 25,000 years to decay unless burnt in the Fourth Generation Reactors.


TALKS WITH THE MASTER JULY 2010
ENERGY ENHANCEMENT MEDITATION STREAMING VIDEO DVDS
QUESTION AND ANSWER WITH SATCHIDANAND ON THE STREAMING VIDEO AND DVD ENERGY ENHANCEMENT COURSES
Hello Satchidanand,


Thanks for the the Streaming Video EE Level 1 Meditation.

Y
our last response must be full of love and light because I was able to watch those videos you sent me and practise meditation on the same day. It's a breakthrough for me.

I feel a cool, refreshing sensation when I think I'm aligned properly, like the feeling you get when you walk into an air conditioned room on a hot summer day. It's a very wonderful feeling. Is this a symptom of aligning my spines correctly or is it all just my imagination?

A few minutes into the meditation, I can feel that my body starts to shake. I feel that the shaking comes from my heart beat, though I'm not sure, it could be the result of staying in the posture for the first time - my muscles could just be worn out.

I tried to follow the breathing you mentioned in the video during meditation, but I keep getting the urge to pause and stop breathing in between the in and out breaths. Should I ignore or follow my urge?

Today, I definitely feel that I have more energy. I feel the extra energy comes from the area of my body where my hands were placed during meditation.

I also loved the first talk!

Thanks again for your response.

Andy, Student from the USA
IF A SIMPLE STUDENT CAN GET THIS ENERGY, THIS POWERING UP FIRST TIME WITH ONE INITIATION STREAMING VIDEO - AND EVERY STUDENT GETS THESE EXPERIENCES - THINK WHAT IS POSSIBLE FOR YOU!!
Hello Andy,


First, this is not your imagination.

Spiritual Kundalini Energy is real and this is your first meeting with it!!


First, use a cushion.

Use a BIG cushion sufficient to get your spine in alignment with the energies from the center of the Universe into the center of the earth.

Go with the feeling to hold the breath when you feel to.

Do not do it all the time. Just when you feel it!

You have to feel when you are in alignment. The feeling of being Air conditioned will do.

Then understand that it is possible to be more aligned, closer to the center.

Search.

Keep searching for the center.

Shaking is normal, but usually it is the result of energy blockages - tell me more next time.


Meditate every day, twice a day.

Try to increase your periods of meditation - do not push too much - easily.

Power Up!!

Get back to me with more experiences.

Love and Light

Satchidanand

...The straight spine is just a spine in alignment.

In reality the spine is curved forwards from the base, opening the abdomen, allowing breathing deeply into the abdomen.

The spine at the heart center is open, big heart, spine curved forwards there. Open your Heart!!

I say this on the video.

The kundalini shaking is a blockage symptom!!

Emotions, negative emotions which you cannot control, instead of the emotion of Love, are also symptoms of Energy Blockages

Level 2 is the removal of blockages.

Before that, you need to imagine the energy of your long out breath breathing through the blockage. Breath it out and burn it up in the center of the earth.

Remember, anger and fear are not you. It is the removable blockage!!

Experience of Energy Blockages and their symptoms is part of the course. You need to overcome the symptoms and eventually remove the blockage.

The blockage has been there for years. The energy of meditation makes it visible and thus removable!!

Love and Light,

Satchidanand

You're right! I watched the Video again, and I was surprised how much information I missed the first time.

My spine is curved a bit backwards when I sit, and I think this is due to my lack of flexibility. But, I can feel that my spine is more able to "curve forwards at the base" as I sit more and more.

I always looked for ways to improve my posture, and I found the methods of stretching through the heart and the back of the head perfect for it. Thanks for the great Video! And thank you Satchidanand for giving me these awesome suggestions!

I'll practise diligently to get into alignment and then remove all the Energy Blockages!

Andy
THE ENERGY ENHANCEMENT STREAMING VIDEO HOME STUDY COURSE - BEST VALUE
See 89 Energy Enhancement YouTube STREAMING VIDEOS..
http://www.youtube.com/results?search_query=Swamisatchidanand&search=Search
CLICK ABOVE!!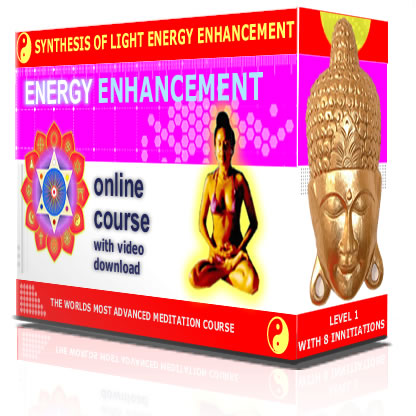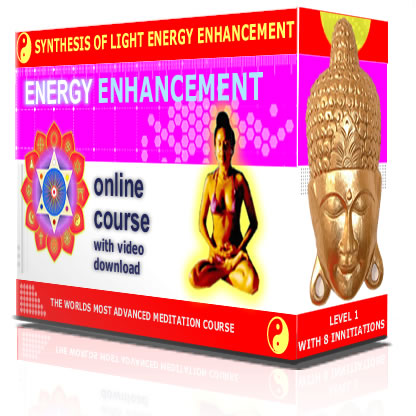 THE ENERGY ENHANCEMENT STREAMING VIDEO HOME STUDY COURSE - BEST VALUE
See 89 Energy Enhancement YouTube STREAMING VIDEOS.. FROM THE ENERGY ENHANCEMENT STREAMING VIDEO HOME STUDY COURSE
http://www.youtube.com/results?search_query=Swamisatchidanand&search=Search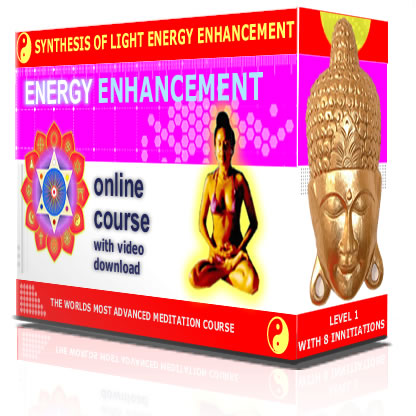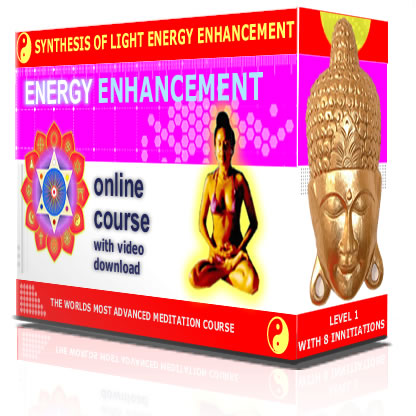 ENERGY ENHANCEMENT ONLINE STREAMING VIDEO INTERNET COURSE LEVEL ONE AND LEVEL TWO

- GAIN THE ENERGY YOU NEED TO POWER UP!!

LEVEL TWO - REMOVE ENERGY BLOCKAGES WHICH AFFECT YOUR HEALTH, YOUR MIND AND EMOTIONS, AND YOUR INNER PEACE!!!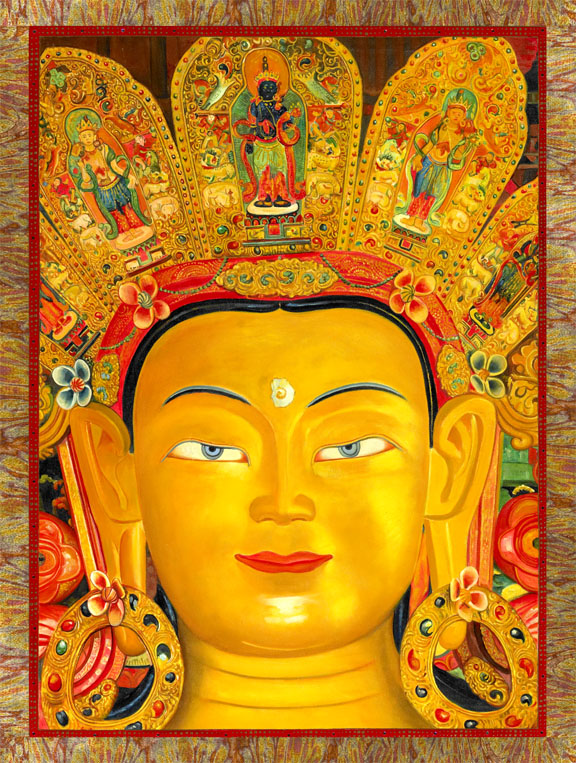 IN THE COMFORT OF YOUR OWN HOME – GAIN THE INCREDIBLE BENEFITS OF THE KUNDALINI KRIYAS, THE GROUNDING OF NEGATIVE ENERGIES, DRAIN THE LAST DREGS OF YOUR VITRIOL. LEARN ENERGY ENHANCEMENT LEVEL ONE AND LEVEL TWO OF THE COURSE ON ENERGY ENHANCEMENT

GAIN THE ENERGY YOU NEED TO POWER UP!!

PASSWORDS TO THE ADDRESSES OF THE ONLINE STREAMING VIDEOS SENT BY EMAIL - BUY BY PAYPAL OR CREDIT CARD FULL PRICE OR DEPOSIT WITH 11 MONTHLY PAYMENTS.

EMAIL sol@energyenhancement.org for details

Chakras above the Head - The Buddhist Thirty-one Planes of Existence and Energy Blockages- JHANAS, HEAVENS, Vampire Parasitic Ghost Blockages, DEMONS, ASURAS

Buddhist Stream Entry Part 1 Meditational Alignment with a Stream of Energy From Heaven to Earth - The Antahkarana

Buddhist Stream Entry Part 2: Stream entry and After - Meditational Alignment with a Stream of Energy From Heaven to Earth - The Antahkarana

Buddhism Stream Entry Pt 3: Meditational Alignment with a Stream of Energy From Heaven to Earth - The Antahkarana

Vedic-Agamic Cosmology - Chakras above Sahasrara Chakra and Below Muladhara Chakra

Chakras and Ida, Pingala, Sushumna and the Caduceus

Chakras and the Initiations of Enlightenment

Osho Book Directory https://www.energyenhancement.org/Osho/Osho-Books-Directory.html