Toxins in our food and in our Environment are one of the major causes of cellulite, obesity, scaly skin, tooth loss, baldness and hair loss in both men and women. If we have not got enough energy to excrete toxins from our bodies immediately, the body stores the toxins in places which will not immediately kill you.


In fat cells causing the brown fat of cellulite and obesity. The Orangepeel effect which is very difficult to get rid of.


In the hair and nails. As the nails take up the toxins they split and break. Hair diagnosis is a standard way of finding out which toxins you are storing. As the hair becomes filled with Toxins it becomes unhealthy. It Loses its shine. It becomes dry and unmanageable. We constantly need to feed it conditioner. Eventually we give up and cut it short. But healthy shining hair shows the health of the body and is very attractive. The hair fills up with toxins from the tip to the root, when it reaches the root, the hair falls out!


Bad breath is caused by the body excreting high level toxins from the mouth. Tongue scrapers and body scrapers have been found in Turkish and Roman baths for thousands of years. Bad breath, smelly armpits and smelly feet show the quality of the diet. Pure, sweet smelling saliva shows the purity of your diet. Toxins in the mouth over many years cause tooth decay.


Toxins like pesticides are also a major cause of Low Birthrate in many Countries, dificulties in becoming pregnant, premature abortion and menopause, low energy, spots and pimples, Osteoporosis, Arthritis, ME, Multiple Sclerosis, Meningitis, Altsheimers Disease, Senile Dementia, BSE and Gulf War Syndrome.


The age at which we catch these horrible diseases is coming down as Toxins in the environment increase


Toxins in the Environment are one of the major causes of disease and death all over the world.
Meditation Energy Enhancement teaches techniques, hidden for many years, which enable the digestion of all levels of food. Physical food first in this Initiation and later, emotional and mental food.

---
"First Mastic. Then Mystic.", Said Gurdjieff.
---
"YOU MUST TRANSMUTE ALL YOUR NEGATIVE ENERGY BLOCKAGES BEFORE YOU CAN BECOME ENLIGHTENED" says MEDITATION ENERGY ENHANCEMENTSATCHIDANAND
MEDITATION ENERGY ENHANCEMENT
DIRECTOR SATCHIDANAND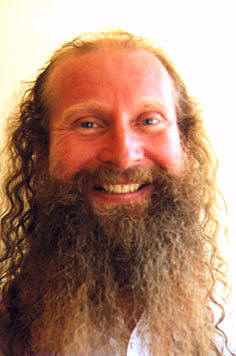 To the sinful and vicious I appear to be evil. But to the good, beneficient am I. Mirza Khan, Ansari, Sufi. We Meditate in Pieces to make One Piece (Peace) Satchidanand
Satchidanand comes from England and was Born in the Ancient Chinese year of the DRAGON. Through working, contact and exchanging Energy with many masters including Swami Satchidananda of South India and of the USA, Yogaville, Virginia and Zen Master Roshi Hogen (Master of the Tao) of Japan, Sri Yogendra, Bede Griffiths, Osho and Ascended Masters, he works towards the ideal of one spiritual truth on many paths using Meditation Energy Enhancement and healing. He creates an Meditation Energy Enhancement Buddhafield wherever he is, where people can gain the energy to remove their blockages and become Enlightened.

"THE TECHNIQUES OF MEDITATION ENERGY ENHANCEMENTTEACH YOU HOW TO DO THIS"
---