Craig Adamson
TESTIMONIAL REVIEW OF THE FIRST DVD OF FOUR, INITIATION ONE - MEDITATION
...... how to align the spine so that it is square to the earth. Once in alignment I could easily feel the current from the center of the earth flowing though me. This was very energizing.
These changes I feel will dramatically impact my meditation progress for the better.
The breathing technique .... greatly enhanced.
Overall, I think that this video gives the .... most important and often overlooked key to meditation. ..... squaring the body to tap into the earth's energy system.
Craig Adamson
Craig Adamson
TESTIMONIAL REVIEW OF THE SECOND DVD OF FOUR, INITIATION TWO
First you learn how to identify where you have blockages and second you learn techniques on how to clear the blockages.....
I can also feel a stronger kundalini flow when I align myself as taught in Energy Enhancement Initiation 1.
I have identified the energy blockages in my spine and body and have been using the Energy Enhancement techniques to remove them.
Craig Adamson
I have been working for over 12 years with many well known techniques including Transcendental meditation and Kriya Yoga, Subud, A Course in Mircles and the Sedona Method.
Although I have made good progress with these techniques I now consider these to have been preliminary techniques to prepare me for Energy Enhancement.
These methods that I have tried before simply don't provide for the systematic identification of Energy Blockages or contain the Advanced Techniques for the removal of the energy blockages to enlightenment that Energy Enhancement does.
If you are serious about self-improvement, growth, change, enlightenment! Then the Energy Enhancement course is for you.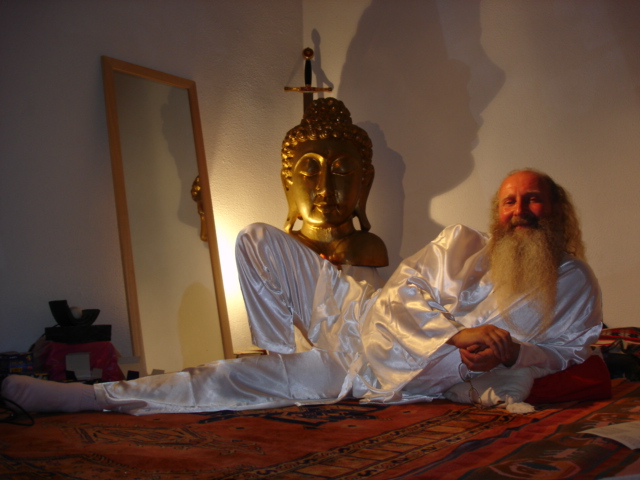 If you are tired of all the many systems of meditation which leave questions unanswered and where the path to enlightenment is ill defined and uncertain then don't delay end the suffering as soon as possible – learn Energy Enhancement.
Jean, FROM THE SEPTEMBER 2005 ENERGY ENHANCEMENT COURSE