OSHO
ZEN
THE BUDDHA: THE EMPTINESS OF THE HEART
Chapter 1: The emptiness of the heart
Question 1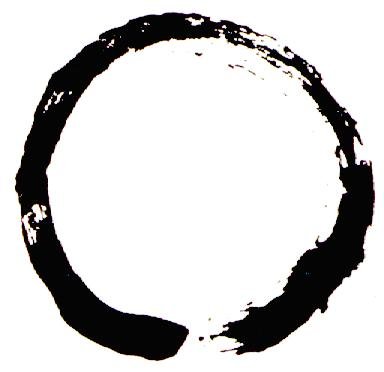 Energy Enhancement Enlightened Texts Zen The emptiness of the heart
Question 1
Maneesha has asked:
OUR BELOVED MASTER,
IN THE WEST, THEY SAY THAT LOVE -- TWO FULL HEARTS -- MAKES THE WORLD GO ROUND. JUDGING BY THE CASUALTY RATE, FULL HEARTS DON'T SEEM TO BE THE ANSWER.
WHAT IS THE WORLD OF THE EMPTY HEART OF ZEN?
In the first place, whatever is said in the West, that "love -- two full hearts -- makes the world go round" is all nonsense. Whether you are here or not, the world will continue to go round.
And two hearts full of love... where are you going to find them?
The world would have stopped long ago if it were dependent on two hearts full of love. Even to find one heart is very difficult; two is too much! But those are just mass-mind oriented proverbs, not statements of a man like Bukko.
When Bukko says the empty heart is the buddha, he is talking about a very authentic experience. And it does not depend on anybody else.
Love is both, a joy and a misery, because two are involved. Wherever there is duality, there is going to be conflict. You can put the conflict aside for a few days on the honeymoon, but after the honeymoon the conflict arises on every point. What kind of curtains? -- and immediately there are two voices. What kind of carpets, and what kind of literature, what kind of furniture? On every point you will find that those great lovers are in absolute disagreement! There is the beginning of real love, which always ends in divorce.
The world of religion is not the world of duality. It is a world of oneness. You have to find your own heart, utterly empty, empty of all rubbish. And when your heart is empty of all rubbish, you are the buddha. There is no other experience which goes beyond it.
Now before you become buddhas, a few laughs, because a few may come back, a few may not come back. Those who come back will celebrate, but for those who will not come back from this great inner journey, some laughs as a goodbye....
Kowalski and Olga are making love in the upstairs bedroom. Just as Kowalski is about to start up his machinery, they hear a loud banging noise downstairs.
"What's that?" asks Olga, jumping up in bed.
"Nothing," pants Kowalski. "Come on, let's get on with it!"
"No! No way!" demands Olga. "No lovemaking until you find out what is going on downstairs."
Poor Kowalski stumbles downstairs with a very large erection, and flips on the the lights.
Suddenly, the cat jumps out of the window. The dog dives under the sofa. And the parrot, trapped in its cage, looks around frantically, then tucks one leg under its wing and screams, "Wait! Wait, you silly Polack... you wouldn't fuck a cripple would you?"
Terrence and Mrs. Tuber, the TV Couch Potatoes, are propped up on their potato couch, chewing peanuts and watching their favorite soap opera "The Potato Family" on television.
When the doorbell rings, Chip the dog starts barking, and Terrence looks around at it and accidentally pops a peanut into his ear. He is still sitting on his potato couch with his head tipped to one side, trying to get the peanut out, when his daughter and her boyfriend Frito walk in.
Frito immediately sees the situation and offers to help Terrence to get the peanut out.
"Look," says Frito, "I'll cover your mouth, stick my two fingers into your nostrils and then blow into your other ear."
In desperation, Terrence agrees to give this a try. Frito stuffs his fingers tightly into the couch potato's nose and blows into his ear. Sure enough, the peanut pops out the other side.
Later that evening, Terrence and Mrs. Tuber are propped up in bed watching a re-run of "The Potato Family" on television, when Mrs. Tuber asks her husband, "That Frito is such a nice boy, what do you think he will do when he leaves school?"
"I don't know what his plans are," replies Terrence. "But from the smell of his fingers, I think he will probably be our son-in-law."
"Hey man," says Swami Haridas to his friend, Stonehead Niskriya, "how come you got home so early from your date with Papaya Pineapple last night?"
"Well," explains Stonehead, "after dinner we went back to her apartment. We sat on her bed listening to music, talked for a while, and drank some herb tea. Then she slowly undressed, pulled back the bed covers, lay down, reached over me, and turned out the light."
"So?" asks Haridas. "What happened?"
"Well, I can take a hint," replies Stonehead. "So I went home!"
Nivedano...
(Gibberish)
Nivedano...
Be silent. Close your eyes. Feel your body to be frozen; gather all your life energy inwards and look in.
Deeper and deeper.
Find the center of your being.
Finding the center of your being is the door that leads you beyond yourself, that makes you a buddha.
Be well acquainted with this new space you are in, because you have to carry the buddha twenty-four hours -- in your gestures, in your actions, in your words, in your silence, waking or sleeping.
If one can remain with this silence, then there is no need to follow any discipline, any virtue. Everything will happen on its own accord, spontaneously.
And when things happen spontaneously they have a beauty of their own.
It is a blissful moment.
You are dissolved
into an oceanic consciousness,
you are at home,
realizing that which you have carried since the very beginning, for thousands of lives, but have never looked into it...
never searched for it, have taken it for granted.
It is the most precious treasure in you.
It is the whole universe falling in you.
Nivedano, to make it clear...
Relax, and just watch the body, the mind.
You remain a watcher.
Just a watcher.
Your body is born and dies.
Your mind every moment changes.
Only this watcher is your eternity.
Remember it.
Remind yourself of it.
And slowly slowly make it your ordinary, simple life experience, just like breathing. You don't have to make any effort.
When your buddha is that spontaneous,
you have found the truth.
Nivedano...
Come back, and bring with you all the fragrance that you have gathered.
Sit down, slowly, gracefully as a buddha, for a few seconds.
This is going to be your lifestyle.
I don't want any followers.
I want everybody to be a buddha,
a master unto himself.
Okay, Maneesha?
Yes, Beloved Master.
Can we celebrate the buddhas?
Yes!
Next: Chapter 2: Twenty-four hours a day
Energy Enhancement Enlightened Texts Zen The emptiness of the heart
Chapters:
Osho - Talks on Zen: The Buddha: The Emptiness of the Heart, Chapter 2: Twenty-four hours a day, ZEN PRACTICE IS NOT CLARIFYING CONCEPTUAL DISTINCTIONS, BUT THROWING AWAY ONE'S PRECONCEIVED VIEWS AND NOTIONS AND THE SACRED TEXTS AND ALL THE REST, AND PIERCING THROUGH THE LAYERS OF COVERINGS OVER THE SPRING OF SELF BEHIND THEM at energyenhancement.org
Osho - Talks on Zen: The Buddha: The Emptiness of the Heart, Chapter 2: Twenty-four hours a day, Question 1, WHAT IS THE WISDOM OF THE HEART? at energyenhancement.org
Osho - Talks on Zen: The Buddha: The Emptiness of the Heart, Chapter 3: This knowing is a transformation, Question 1, YESTERDAY, I REMEMBERED TO REMEMBER MY EMPTINESS MORE OFTEN THAN ANY OTHER DAY. I REMEMBERED AT THE TAILOR'S -- A CRUCIAL CRITERION at energyenhancement.org
Osho - Talks on Zen: The Buddha: The Emptiness of the Heart, Chapter 3: This knowing is a transformation, Question 1, A LAYMAN ASKED BANKEI, THOUGH I AM GRATEFUL FOR YOUR TEACHING OF BIRTHLESSNESS, THOUGHTS FROM CONSTANTLY APPLIED MENTAL HABITS READILY COME UP, AND I GET LOST IN THEM AND HAVE DIFFICULTY REMAINING CONTINUALLY UNBORN at energyenhancement.org
Osho - Talks on Zen: The Buddha: The Emptiness of the Heart, Chapter 4: Enter the door of anatta, A MONK ASKED RINZAI, WHAT IS THE ATTITUDE OF THE HEART WHICH DOES NOT CHANGE FROM MOMENT TO MOMENT? at energyenhancement.org
Osho - Talks on Zen: The Buddha: The Emptiness of the Heart, Chapter 4: Enter the door of anatta, Question 1, I THINK I HEARD YOU SAY RECENTLY THAT WHEN WE ARE AWARE OF OUR EMPTINESS, WHEN WE ARE CONSCIOUS... at energyenhancement.org
Osho - Talks on Zen: The Buddha: The Emptiness of the Heart, Chapter 5: In the blink of an eye, DAIO SAID TO GENCHU: SINCE ANCIENT TIMES, THE ENLIGHTENED ANCESTORS APPEARING IN THE WORLD RELIED JUST ON THEIR OWN FUNDAMENTAL EXPERIENCE TO REVEAL SOMETHING OF WHAT IS BEFORE US... at energyenhancement.org
Osho - Talks on Zen: The Buddha: The Emptiness of the Heart, Chapter 5: In the blink of an eye, Question 1, IS IT BECAUSE YOU SPEAK FROM YOUR OWN FUNDAMENTAL EXPERIENCE THAT YOUR WORDS SPONTANEOUSLY IMPRESS ONE AS TRUE, AS UNEQUIVOCAL COMMON SENSE, EVEN THOUGH THE LISTENER MAY NOT HAVE HAD SUCH EXPERIENCE? at energyenhancement.org
Osho - Talks on Zen: The Buddha: The Emptiness of the Heart, Chapter 6: To take up a koan, AT THE BEGINNING YOU HAVE TO TAKE UP A KOAN. THE KOAN IS SOME DEEP SAYING OF A PATRIARCH. ITS EFFECT IN THIS WORLD OF DISTINCTIONS IS TO MAKE A MAN'S GAZE STRAIGHT, AND TO GIVE HIM STRENGTH AS HE STANDS ON THE BRINK OF THE RIVER BANK at energyenhancement.org
Osho - Talks on Zen: The Buddha: The Emptiness of the Heart, Chapter 6: To take up a koan, Question 1, THIS UNSPEAKABLE THAT YOU ARE TRYING TO COMMUNICATE TO US, THIS UNGRASPABLE THAT WE ARE TRYING TO GET -- SOMETIMES IT SEEMS PROFOUNDLY MYSTERIOUS, SOMETIMES IT SEEMS EMBARRASSINGLY OBVIOUS. IS IT EITHER OF THESE -- OR BOTH TOGETHER? at energyenhancement.org
Osho - Talks on Zen: The Buddha: The Emptiness of the Heart, Chapter 7: From the surface to the center, IN THE SCHOOL OF THE ANCESTRAL TEACHERS, WE POINT DIRECTLY TO THE HUMAN MIND. VERBAL EXPLANATIONS AND ILLUSTRATIVE DEVICES ACTUALLY MISS THE POINT at energyenhancement.org
Osho - Talks on Zen: The Buddha: The Emptiness of the Heart, Chapter 7: From the surface to the center, Question 1, WHEN WE FUNCTION FROM THE PERIPHERY, WHEN WE FUNCTION OUT OF UNAWARENESS, IT SEEMS THAT OUR ENERGY GETS CAUGHT UP SOMEHOW AND SO OUR MAXIMUM ENERGY IS NOT AVAILABLE. IS IT TRUE THAT WHEN WE FUNCTION FROM OUR EMPTINESS, WE COULD HAVE ACCESS TO UNLIMITED ENERGY? at energyenhancement.org
Osho - Talks on Zen: The Buddha: The Emptiness of the Heart, Chapter 8: The man of enlightened freedom, THE ENLIGHTENED MAN ENJOYS PERFECT FREEDOM IN ACTIVE LIFE. HE IS LIKE A DRAGON SUPPORTED BY DEEP WATERS, OR LIKE A TIGER THAT COMMANDS ITS MOUNTAIN RETREAT at energyenhancement.org
Osho - Talks on Zen: The Buddha: The Emptiness of the Heart, Chapter 8: The man of enlightened freedom, Question 1, I FIND IT MORE DIFFICULT TO DISIDENTIFY FROM MY FEELINGS THAN FROM MY THOUGHTS. IT SEEMS THAT THIS IS BECAUSE MY FEELINGS ARE MORE ROOTED IN MY BODY. ARE FEELINGS CLOSER TO THE HEAD, IN FACT, THAN TO THE EMPTY HEART? at energyenhancement.org
Osho - Talks on Zen: The Buddha: The Emptiness of the Heart, Chapter 8: The man of enlightened freedom, Question 2, I SAID I FELT AWARE OF AN EMPTINESS INSIDE, AND HOW STRANGE IT WAS TO RELATE TO LIFE FEELING LIKE THAT. YOU SUGGESTED I ACT ALL THOSE THINGS ONE HAS TO DO IN EVERYDAY LIFE at energyenhancement.org