OSHO
ZEN
THE BUDDHA: THE EMPTINESS OF THE HEART
Chapter 4: Enter the door of anatta
Question 1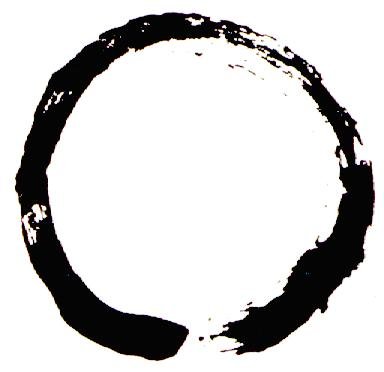 Energy Enhancement Enlightened Texts Zen The emptiness of the heart
Question 1
Maneesha has asked:
OUR BELOVED MASTER,
I THINK I HEARD YOU SAY RECENTLY THAT WHEN WE ARE AWARE OF OUR EMPTINESS, WHEN WE ARE CONSCIOUS -- EVEN IF IT IS ONLY FOR AN INSTANT -- WE ARE IN THE SAME STATE THAT YOU ARE ALWAYS IN. BUT, ISN'T IT THAT YOUR STATE OF CONSCIOUSNESS IS NOT JUST QUANTITATIVELY DIFFERENT FROM OURS -- IN THAT YOU ARE CONSCIOUS TWENTY-FOUR HOURS A DAY -- BUT IS QUALITATIVELY DIFFERENT?
I LOVE YOU AND I LOVE THAT SPACE OF EMPTINESS THAT I FEEL. WHY THEN THIS RELUCTANCE TO ACCEPT THAT MY EMPTINESS IS THE SAME AS YOURS?
Maneesha, it is an ancient question, whether there is any relationship between quantity and quality, or no relationship. Science has finally decided on the fact that they are interchangeable.
In a very ordinary experiment, you can boil water to ninety-nine degrees; it will not evaporate. The moment it comes to a hundred degrees, it will evaporate. Now certainly, the evaporated water and the liquid water, although they are both water, have a qualitative difference.
On the other hand, if you go on lowering the temperature the water becomes solid ice. Ice, water, vapor -- the inner thing is the same, but their outer expression is not only quantitatively different, it is qualitatively different. For example, you cannot quench your thirst with vapor. In the first place, to catch hold of it in a glass is going to be a difficult task; and even if you catch hold of it, it is now nothing but H2O. It has disintegrated into its basic elements.
Do you think that, by repeating `H2O', like a transcendental meditation, your thirst will be quenched? You simply need water. H2O, the mantra, will not do.
I can understand your reluctance to accept it. It is because of your love. The more you love me, the more you will see the heights of my consciousness and the more you will see the depths of your consciousness. Your love is going to reveal the dark valleys of your being, and the sunlit peaks of my consciousness. And because you love me, you cannot simply shut your eyes and deny that there are any sunlit peaks. Your love will grow more, to the point that you have to travel the path from your valleys to the sunlit peaks of the mountain.
The only thread between the master and the disciple is that of love. It is not belief, it is not faith, it is pure and simple love. You have seen in the master your own ultimate realization; you have seen in the master what you can be. Just a little turning in, and you will be the same.
And your reluctance is natural. You have loved me; you would not like to be equal to me, that seems to be insulting. But it is not insulting, it only logically looks insulting. Your love turns into a deep gratitude.
I will tell you about Sariputta, a famous philosopher at the time of Gautam Buddha. He became a disciple of Gautam Buddha just by seeing him. He himself had thousands of followers, but the moment he saw Buddha, he told his disciples that now they were free: "If you want to remain with me, you can, but now I am in a strange love with this man." And he became enlightened within two years. The day he became enlightened, his eyes were full of tears, and he was holding Buddha's feet. Buddha said, "Why are you crying?"
He said, "I cannot accept that I am equal to you. It is just impossible for me to think that now there is no difference between my consciousness and yours."
Buddha said, "Sariputta, come to your senses! It is my whole effort to bring you to the same consciousness, to the same height, as I am. Don't be worried about the fact that you have become an equal. You have always been an equal; it's just that you never realized it. Your gratitude is enough, but don't feel reluctant to accept your buddhahood."
This is going to happen to many of you. But don't be reluctant. Your mind will say, "You can rise as much as possible, but don't rise to the height of your master."
There are teachers in the world, fakes, frauds, who would not like you to rise to their heights -- if they have any. The authentic master is insistent that you should become the same, you should dwell on the same heights. That is, in a way, the definition of an authentic master. For him, you are already the same, you just don't recognize it. The whole effort is to bring the recognition to you.
The rains have come to listen to your laughter. Poor rains, nobody laughs at them. Nobody even says hello; on the contrary -- people are carrying umbrellas. That is just insulting.
Pope the Polack is invited to the White House to give a special speech on the role of the Vatican in saving the world. As he is speaking to a group of people on the lawn, he coughs, and his false teeth fall out onto the ground and break.
Seeing the situation, a nearby guest digs into his pocket and pulls out a set of dentures. Embarrassed, the pope fumbles around with them, but because they are too big, he cannot get the teeth into his mouth.
Then the guest reaches into another pocket and offers another set of false teeth. But this time they are too small.
The guest pulls out a third set from his back pocket, and the toothless Polack shoves them into his mouth. These teeth fit.
Nervous, but happy, Pope the Polack turns to the guest and says, "Wow! That is great. Are you a dentist?"
"Nope," replies the guest, with a wink, "I am an undertaker!"
It will take a little time for you to get it. But in the middle of the night, don't forget to get it!
Father Fumble, the newly ordained priest, goes for some practical Catholic experience with his teacher, Father Fungus.
The two priests sit together inside the confessional box of the Sacred Virgin's Chapel, and listen to all the crimes against God Almighty.
"I have fornicated with two strange men this week," confesses Katie. "Please forgive me, Father."
"You are forgiven, my child," says Father Fungus. "Just put forty dollars in the money box and say ten Hail Marys."
"I have been adulterous with my neighbor," pleads Polly, the next sinner.
"You are forgiven, my daughter," says Father Fungus. "Twenty dollars in the box and ten Ave Marias."
"So," says Fungus to Father Fumble. "Do you get it? All the rates are written in this little book, and if you have any problems, I will be upstairs."
Father Fumble sits alone in the confessional, and in comes the next customer.
"Father," confesses Betty, "I have just given my boyfriend Boris a blowjob."
"Blowjob?" says Father Fumble, thumbing through his book. "Blowjob?"
Then he shouts upstairs, "Hey, Father Fungus! What do I do for a blowjob?"
"Tell her to put ten dollars in the box," calls back Father Fungus, "and send her up here!"
This you get perfectly well!
Swami Deva Coconut manages to get a job on Nancy Reagan's personal staff. One day, he overhears Nancy complaining to Ed Meese that she and Ronnie are having a lot of trouble with their love life.
At a suitable moment, Swami Coconut takes Nancy aside and suggests that she should try mounting on top of her husband, instead of lying underneath in the traditional missionary position.
Nancy's Fundamentalist Christian morals are rather shocked, but she is so desperate that she agrees to give it a go.
The next morning, a delighted Nancy meets Coconut in the library.
"It was like magic," gushes Nancy, breathlessly. "It was wonderful. But tell me, Mr. Coconut, how did you know a simple thing like that would make all the difference?"
"Easy," replies Coconut. "Everyone knows that Ronald Reagan can only fuck up!"
Nivedano...
Nivedano...
Be silent.
Feel your whole body to be frozen.
Close your eyes.
This beautiful evening, this great rain, this tremendous silence, will be of help to you to go inwards as deeply as possible.
Go in...
Deeper and deeper.
You have to cross all the lines I told you about... the body, the mind, the heart. Reach to the self, the center; and then you can take a jump into eternity, into the ultimate cosmos.
Then you can open your wings, and fly in the sky.
The whole effort of meditation is to give you a taste of ultimate freedom. So don't be afraid of anything -- there is nothing to be afraid of.
It is your own sky, it is your own truth, it is your own originality.
This is the buddha in you. Recognize, remember -- and remember to remember afterwards.
To be a buddha is just a remembrance, it is not an achievement.
You are already it.
To make it clear, Nivedano...
Relax, let go.
The body will be dying, see it as a corpse; with it the mind will be gone.
Just a watcher remains eternally with you.
It is your essential nature, but the watcher is not the self.
The watcher is a no-self, it is nothingness.
It is the empty heart, it is an opening into the universe.
Let the experience sink deep in every fibre of your being, because it has to be your very life style. In your actions it has to be present. Around the clock you have to carry a remembrance of your being a buddha, and this will transform all your actions and responses.
This is the miracle... because we don't cultivate any morality, we simply awaken your buddha. And all morality, all truth, all sincerity, and all honesty simply follow your remembrance of the buddha, as a shadow.
Nivedano...
Come back, but come back as buddhas, without any hesitation. Bring out with you the experience of the innermost core.
Sit down for a few moments, without any reluctance, as a buddha. It is your right, your birthright. It is nothing like an achievement, it is just remembering a forgotten language.
You are a buddha whether you know or not. It is better to know it,
because then it transforms your whole life, brings new joys and new flowers, new blessings, new understandings, new clarities and perceptions. It is a total change.
Morality has to be cultivated; it is false. But to remember one's buddhahood... the morality comes as a shadow, on its own. Then it has a beauty, a tremendous grace; then you are not doing it, it is simply happening.
To enter into the world of spontaneity and happenings is the only reason why you are here. We are not searching or seeking anything. We are simply trying to remember who we are, what it is that is the center of our life. Finding the center, it will not be long before suddenly you will realize: this center is also the center of the whole existence -- we are all connected in the roots.
And the experience of being one with existence is the greatest and the most valuable experience that is possible for consciousness.
You are getting ready to face a miracle: inch by inch, you are moving closer and closer to the cliff, which I call the center. One step more, beyond it, and you will know that you were never separate from existence; you have never been born, and you have never died -- you are an eternity.
The joy that it brings, and the ecstasy that it brings, and the dance that it brings... it makes your whole life a celebration.
Okay, Maneesha?
Yes, Beloved Master.
Can we celebrate the ten thousand buddhas?
Yes, Beloved Master!
Next: Chapter 5: In the blink of an eye
Energy Enhancement Enlightened Texts Zen The emptiness of the heart
Chapters:
Osho - Talks on Zen: The Buddha: The Emptiness of the Heart, Chapter 1: The emptiness of the heart, TAKING THINGS EASILY AND WITHOUT FORCING, AFTER SOME TIME THE RUSH OF THOUGHT, OUTWARD AND INWARD, SUBSIDES NATURALLY, AND THE TRUE FACE SHOWS ITSELF at energyenhancement.org
Osho - Talks on Zen: The Buddha: The Emptiness of the Heart, Chapter 1: The emptiness of the heart, Question 1, IN THE WEST, THEY SAY THAT LOVE -- TWO FULL HEARTS -- MAKES THE WORLD GO ROUND. JUDGING BY THE CASUALTY RATE, FULL HEARTS DON'T SEEM TO BE THE ANSWER. WHAT IS THE WORLD OF THE EMPTY HEART OF ZEN? at energyenhancement.org
Osho - Talks on Zen: The Buddha: The Emptiness of the Heart, Chapter 2: Twenty-four hours a day, ZEN PRACTICE IS NOT CLARIFYING CONCEPTUAL DISTINCTIONS, BUT THROWING AWAY ONE'S PRECONCEIVED VIEWS AND NOTIONS AND THE SACRED TEXTS AND ALL THE REST, AND PIERCING THROUGH THE LAYERS OF COVERINGS OVER THE SPRING OF SELF BEHIND THEM at energyenhancement.org
Osho - Talks on Zen: The Buddha: The Emptiness of the Heart, Chapter 2: Twenty-four hours a day, Question 1, WHAT IS THE WISDOM OF THE HEART? at energyenhancement.org
Osho - Talks on Zen: The Buddha: The Emptiness of the Heart, Chapter 3: This knowing is a transformation, Question 1, YESTERDAY, I REMEMBERED TO REMEMBER MY EMPTINESS MORE OFTEN THAN ANY OTHER DAY. I REMEMBERED AT THE TAILOR'S -- A CRUCIAL CRITERION at energyenhancement.org
Osho - Talks on Zen: The Buddha: The Emptiness of the Heart, Chapter 3: This knowing is a transformation, Question 1, A LAYMAN ASKED BANKEI, THOUGH I AM GRATEFUL FOR YOUR TEACHING OF BIRTHLESSNESS, THOUGHTS FROM CONSTANTLY APPLIED MENTAL HABITS READILY COME UP, AND I GET LOST IN THEM AND HAVE DIFFICULTY REMAINING CONTINUALLY UNBORN at energyenhancement.org
Osho - Talks on Zen: The Buddha: The Emptiness of the Heart, Chapter 4: Enter the door of anatta, A MONK ASKED RINZAI, WHAT IS THE ATTITUDE OF THE HEART WHICH DOES NOT CHANGE FROM MOMENT TO MOMENT? at energyenhancement.org
Osho - Talks on Zen: The Buddha: The Emptiness of the Heart, Chapter 4: Enter the door of anatta, Question 1, I THINK I HEARD YOU SAY RECENTLY THAT WHEN WE ARE AWARE OF OUR EMPTINESS, WHEN WE ARE CONSCIOUS... at energyenhancement.org
Osho - Talks on Zen: The Buddha: The Emptiness of the Heart, Chapter 5: In the blink of an eye, DAIO SAID TO GENCHU: SINCE ANCIENT TIMES, THE ENLIGHTENED ANCESTORS APPEARING IN THE WORLD RELIED JUST ON THEIR OWN FUNDAMENTAL EXPERIENCE TO REVEAL SOMETHING OF WHAT IS BEFORE US... at energyenhancement.org
Osho - Talks on Zen: The Buddha: The Emptiness of the Heart, Chapter 5: In the blink of an eye, Question 1, IS IT BECAUSE YOU SPEAK FROM YOUR OWN FUNDAMENTAL EXPERIENCE THAT YOUR WORDS SPONTANEOUSLY IMPRESS ONE AS TRUE, AS UNEQUIVOCAL COMMON SENSE, EVEN THOUGH THE LISTENER MAY NOT HAVE HAD SUCH EXPERIENCE? at energyenhancement.org
Osho - Talks on Zen: The Buddha: The Emptiness of the Heart, Chapter 6: To take up a koan, AT THE BEGINNING YOU HAVE TO TAKE UP A KOAN. THE KOAN IS SOME DEEP SAYING OF A PATRIARCH. ITS EFFECT IN THIS WORLD OF DISTINCTIONS IS TO MAKE A MAN'S GAZE STRAIGHT, AND TO GIVE HIM STRENGTH AS HE STANDS ON THE BRINK OF THE RIVER BANK at energyenhancement.org
Osho - Talks on Zen: The Buddha: The Emptiness of the Heart, Chapter 6: To take up a koan, Question 1, THIS UNSPEAKABLE THAT YOU ARE TRYING TO COMMUNICATE TO US, THIS UNGRASPABLE THAT WE ARE TRYING TO GET -- SOMETIMES IT SEEMS PROFOUNDLY MYSTERIOUS, SOMETIMES IT SEEMS EMBARRASSINGLY OBVIOUS. IS IT EITHER OF THESE -- OR BOTH TOGETHER? at energyenhancement.org
Osho - Talks on Zen: The Buddha: The Emptiness of the Heart, Chapter 7: From the surface to the center, IN THE SCHOOL OF THE ANCESTRAL TEACHERS, WE POINT DIRECTLY TO THE HUMAN MIND. VERBAL EXPLANATIONS AND ILLUSTRATIVE DEVICES ACTUALLY MISS THE POINT at energyenhancement.org
Osho - Talks on Zen: The Buddha: The Emptiness of the Heart, Chapter 7: From the surface to the center, Question 1, WHEN WE FUNCTION FROM THE PERIPHERY, WHEN WE FUNCTION OUT OF UNAWARENESS, IT SEEMS THAT OUR ENERGY GETS CAUGHT UP SOMEHOW AND SO OUR MAXIMUM ENERGY IS NOT AVAILABLE. IS IT TRUE THAT WHEN WE FUNCTION FROM OUR EMPTINESS, WE COULD HAVE ACCESS TO UNLIMITED ENERGY? at energyenhancement.org
Osho - Talks on Zen: The Buddha: The Emptiness of the Heart, Chapter 8: The man of enlightened freedom, THE ENLIGHTENED MAN ENJOYS PERFECT FREEDOM IN ACTIVE LIFE. HE IS LIKE A DRAGON SUPPORTED BY DEEP WATERS, OR LIKE A TIGER THAT COMMANDS ITS MOUNTAIN RETREAT at energyenhancement.org
Osho - Talks on Zen: The Buddha: The Emptiness of the Heart, Chapter 8: The man of enlightened freedom, Question 1, I FIND IT MORE DIFFICULT TO DISIDENTIFY FROM MY FEELINGS THAN FROM MY THOUGHTS. IT SEEMS THAT THIS IS BECAUSE MY FEELINGS ARE MORE ROOTED IN MY BODY. ARE FEELINGS CLOSER TO THE HEAD, IN FACT, THAN TO THE EMPTY HEART? at energyenhancement.org
Osho - Talks on Zen: The Buddha: The Emptiness of the Heart, Chapter 8: The man of enlightened freedom, Question 2, I SAID I FELT AWARE OF AN EMPTINESS INSIDE, AND HOW STRANGE IT WAS TO RELATE TO LIFE FEELING LIKE THAT. YOU SUGGESTED I ACT ALL THOSE THINGS ONE HAS TO DO IN EVERYDAY LIFE at energyenhancement.org