OSHO
ZEN
THE BUDDHA: THE EMPTINESS OF THE HEART
Chapter 5: In the blink of an eye
Question 1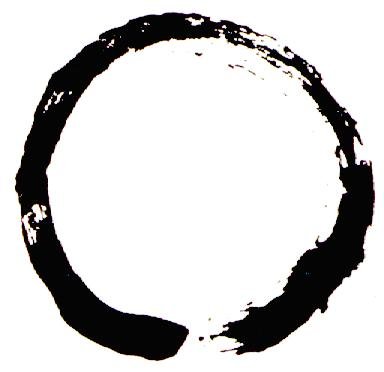 Energy Enhancement Enlightened Texts Zen The emptiness of the heart
Question 1
Maneesha has asked:
OUR BELOVED MASTER,
IS IT BECAUSE YOU SPEAK FROM YOUR OWN FUNDAMENTAL EXPERIENCE THAT YOUR WORDS SPONTANEOUSLY IMPRESS ONE AS TRUE, AS UNEQUIVOCAL COMMON SENSE, EVEN THOUGH THE LISTENER MAY NOT HAVE HAD SUCH EXPERIENCE?
FROM THE FIRST SENTENCE OF YOURS THAT I EVER READ -- BEFORE I COULD HAVE DEVELOPED THE EYES AND EARS OF LOVE -- THERE WAS NO DECISION TO CHOOSE TO ACCEPT THAT YOU WERE RIGHT. YOU SIMPLY WERE -- WHETHER IT SUITED ME OR NOT. I JUST DON'T GET IT: HOW IS IT THAT OTHERS COULD POSSIBLY FEEL OTHERWISE?
Maneesha, you can speak on the authority of others, but then your words are dead corpses, like the dry roses you can find in Holy Bibles. But when someone speaks from his own experience it is a living phenomenon. You may agree with it, you may not agree, but it leaves the impact on you that you have been in contact with someone who knows.
I am not authoritarian, but I am an authority. And you have to understand the difference between the two. The authoritarian is always within quotation marks. He is a great scholar, you cannot dispute him. His argument is very valid, supported by the scriptures. His authoritarian attitude is derived from scriptures, from the past, from others' experiences.
I am not authoritarian but certainly I am the authority. I say only that which I know. And because I say only that which I know, you may agree with it or not, it does not matter; its truth rings a bell in your heart. And whenever something rings a bell in your heart, don't listen to the mind -- the mind may not agree. Listen to the heart because the heart knows better.
The heart is ancient; the mind is a very recent development. And the mind's development is from outside experiences. The heart knows something of the inner, it knows nothing of the outer. So when your heart rings a bell, whether your mind agrees with it or not, don't be worried; you are very close to the truth.
If any person's presence simply overwhelms you ... that is the only intimate communion between a disciple and a master. That is the only way the disciple can decide that he has found his master. He is overwhelmed, he is surrounded by the master's presence from all sides. The mind may be freaking out, because mind is always afraid of being overwhelmed by someone. The mind is basically egoistic and to be overwhelmed means the ego may be gone like a shadow. Mind is afraid of truth, mind is afraid of reality, because mind consists of all kinds of illusions, lies. Truth will expose it; hence it avoids the truth.
But you are fortunate, Maneesha. If your heart says that you have found a man who is speaking on his own authority, then a revolution is possible in your very life, too. And that revolution is happening day by day, it is not something that stops. It goes on happening until you are completely burned and dissolved.
That fortunate moment will also come. It is not very far. This is a good beginning.
Before you enter into the living way, inwards, don't forget to come back again. I am always afraid for Sardar Gurudayal Singh. I have even ordered a grave to be made ready, because some day somebody may not come back. And Sardar Gurudayal Singh is standing in the queue almost at the front, very close. He will laugh and simply go away. We will celebrate... and he knows that there is no need to be worried. But he goes on coming back, because one never knows what joke I am going to tell.
I will miss him also, because he is the only man in the whole world who laughs before the joke is told. Such trust is very difficult to find. But I warn you all: go deep, but don't go too far. When Nivedano gives the call to come back, be a good boy!
Jesus and Peter are sipping their iced tea while sunbathing on the shore of Lake Galilee.
A group of children nearby start throwing rocks in the water. They laugh and shout and kick up the sand.
His peace completely destroyed, Peter sits up. "Hey! You kids!" he barks at them. "You get outta here!"
But Jesus pushes up his Ray-Ban sunglasses, wipes the sand off his face, and says, "No, Peter. Let the children come unto me."
Five minutes later, the noise is deafening as screaming kids, splashing water, and flying sand fill the air. Peter, hung over from last night's wine, gets totally pissed off. "I said, you kids just get the hell outta here!" he screams.
But again Jesus sits up, wipes the sand off himself, raises his hand and says, "Peter, I told you: let the children come unto me -- so that I can kick their little asses!"
Klopski is sitting with Seamus at the Dancing Duck Pub, sipping his beer.
"Hey, Seamus," says the Polack, "how do you do so well with the girls?"
"Easy," says Seamus. "You have to be sophisticated, and you have to have a gimmick."
"Sophisticated is easy," says Klopski, swallowing down his tenth beer. "But what is a gimmick?"
"Well," replies Seamus, "for example, I painted a white circle on the dashboard of my car. The girl usually asks me what it means. Then I very casually explain that it stands for purity. The conversation generally turns to abstract white things, like virginity. From there it is easy to talk them into it."
"Okay," says Klopski, "I think I got it."
The next evening Klopski paints a white circle on the dashboard of his car, and then goes to pick up his date, Lucy.
"That is rather unusual -- having a white circle on your dash," says Lucy to Klopski.
"Yes, it is," replies Klopski, thinking quickly as he adjusts his tie. "Do you wanna fuck?"
"You are drunk!" shouts the barman of the Groggy Doggie Pub, at Paddy, who just has slipped slowly onto the floor again.
"I'm not drunk at all!" insists Paddy, picking himself up. "In fact, I'm not even drunk a little bit, and I'll prove it to you. Now, you see that cat just coming in the door? Well, it has only got one eye."
"You're drunker than I thought," says the barman. "That cat is going out!"
Nivedano...
Nivedano...
Be silent, close your eyes.
Feel your body to be completely frozen.
Look inwards, straight to the very source of your life.
Go deeper without any fear.
Only this way has anyone found himself as a buddha. This is the only living road that leads you to your cosmic home.
Without hesitation go on, go on.
Gather all the experience of silence, the bliss and the benediction.
To make it more clear, Nivedano...
Relax, watch your mind and body, separate from you.
You are only a watcher.
This point of being a watcher is the buddha.
Recognize your buddha nature; it is just a mirror -- reflecting everything but unaffected.
Nothing leaves a mark on your watching. The mirror remains empty.
This emptiness can at any moment take a quantum leap, and you will find yourself on the other shore.
Just in a split second you can be one with the whole.
This union is the authentic goal of religiousness.
A beautiful evening...
Unfortunately, how many are able to enjoy it?
So few, but we have to spread this fire, this cool silence, just like a breeze around the globe.
This silence is going to become the womb for the new man to be born.
You prepare the way.
Nivedano...
Come back.
But come back like buddhas, with great dignity, with grace, with silence.
Sit for a few moments, just gathering, remembering, collecting the experience of your silent moments.
You have to remain a buddha twenty-four hours.
It is not an action, it is your nature.
It has to be expressed in all your actions, in your words, in your silences, in your songs, in your dances.
But you remain the watcher, the buddha.
Okay, Maneesha?
Yes, Beloved Master.
Can we celebrate all the buddhas?
Yes!
Next: Chapter 6: To take up a koan
Energy Enhancement Enlightened Texts Zen The emptiness of the heart
Chapters:
Osho - Talks on Zen: The Buddha: The Emptiness of the Heart, Chapter 1: The emptiness of the heart, TAKING THINGS EASILY AND WITHOUT FORCING, AFTER SOME TIME THE RUSH OF THOUGHT, OUTWARD AND INWARD, SUBSIDES NATURALLY, AND THE TRUE FACE SHOWS ITSELF at energyenhancement.org
Osho - Talks on Zen: The Buddha: The Emptiness of the Heart, Chapter 1: The emptiness of the heart, Question 1, IN THE WEST, THEY SAY THAT LOVE -- TWO FULL HEARTS -- MAKES THE WORLD GO ROUND. JUDGING BY THE CASUALTY RATE, FULL HEARTS DON'T SEEM TO BE THE ANSWER. WHAT IS THE WORLD OF THE EMPTY HEART OF ZEN? at energyenhancement.org
Osho - Talks on Zen: The Buddha: The Emptiness of the Heart, Chapter 2: Twenty-four hours a day, ZEN PRACTICE IS NOT CLARIFYING CONCEPTUAL DISTINCTIONS, BUT THROWING AWAY ONE'S PRECONCEIVED VIEWS AND NOTIONS AND THE SACRED TEXTS AND ALL THE REST, AND PIERCING THROUGH THE LAYERS OF COVERINGS OVER THE SPRING OF SELF BEHIND THEM at energyenhancement.org
Osho - Talks on Zen: The Buddha: The Emptiness of the Heart, Chapter 2: Twenty-four hours a day, Question 1, WHAT IS THE WISDOM OF THE HEART? at energyenhancement.org
Osho - Talks on Zen: The Buddha: The Emptiness of the Heart, Chapter 3: This knowing is a transformation, Question 1, YESTERDAY, I REMEMBERED TO REMEMBER MY EMPTINESS MORE OFTEN THAN ANY OTHER DAY. I REMEMBERED AT THE TAILOR'S -- A CRUCIAL CRITERION at energyenhancement.org
Osho - Talks on Zen: The Buddha: The Emptiness of the Heart, Chapter 3: This knowing is a transformation, Question 1, A LAYMAN ASKED BANKEI, THOUGH I AM GRATEFUL FOR YOUR TEACHING OF BIRTHLESSNESS, THOUGHTS FROM CONSTANTLY APPLIED MENTAL HABITS READILY COME UP, AND I GET LOST IN THEM AND HAVE DIFFICULTY REMAINING CONTINUALLY UNBORN at energyenhancement.org
Osho - Talks on Zen: The Buddha: The Emptiness of the Heart, Chapter 4: Enter the door of anatta, A MONK ASKED RINZAI, WHAT IS THE ATTITUDE OF THE HEART WHICH DOES NOT CHANGE FROM MOMENT TO MOMENT? at energyenhancement.org
Osho - Talks on Zen: The Buddha: The Emptiness of the Heart, Chapter 4: Enter the door of anatta, Question 1, I THINK I HEARD YOU SAY RECENTLY THAT WHEN WE ARE AWARE OF OUR EMPTINESS, WHEN WE ARE CONSCIOUS... at energyenhancement.org
Osho - Talks on Zen: The Buddha: The Emptiness of the Heart, Chapter 5: In the blink of an eye, DAIO SAID TO GENCHU: SINCE ANCIENT TIMES, THE ENLIGHTENED ANCESTORS APPEARING IN THE WORLD RELIED JUST ON THEIR OWN FUNDAMENTAL EXPERIENCE TO REVEAL SOMETHING OF WHAT IS BEFORE US... at energyenhancement.org
Osho - Talks on Zen: The Buddha: The Emptiness of the Heart, Chapter 5: In the blink of an eye, Question 1, IS IT BECAUSE YOU SPEAK FROM YOUR OWN FUNDAMENTAL EXPERIENCE THAT YOUR WORDS SPONTANEOUSLY IMPRESS ONE AS TRUE, AS UNEQUIVOCAL COMMON SENSE, EVEN THOUGH THE LISTENER MAY NOT HAVE HAD SUCH EXPERIENCE? at energyenhancement.org
Osho - Talks on Zen: The Buddha: The Emptiness of the Heart, Chapter 6: To take up a koan, AT THE BEGINNING YOU HAVE TO TAKE UP A KOAN. THE KOAN IS SOME DEEP SAYING OF A PATRIARCH. ITS EFFECT IN THIS WORLD OF DISTINCTIONS IS TO MAKE A MAN'S GAZE STRAIGHT, AND TO GIVE HIM STRENGTH AS HE STANDS ON THE BRINK OF THE RIVER BANK at energyenhancement.org
Osho - Talks on Zen: The Buddha: The Emptiness of the Heart, Chapter 6: To take up a koan, Question 1, THIS UNSPEAKABLE THAT YOU ARE TRYING TO COMMUNICATE TO US, THIS UNGRASPABLE THAT WE ARE TRYING TO GET -- SOMETIMES IT SEEMS PROFOUNDLY MYSTERIOUS, SOMETIMES IT SEEMS EMBARRASSINGLY OBVIOUS. IS IT EITHER OF THESE -- OR BOTH TOGETHER? at energyenhancement.org
Osho - Talks on Zen: The Buddha: The Emptiness of the Heart, Chapter 7: From the surface to the center, IN THE SCHOOL OF THE ANCESTRAL TEACHERS, WE POINT DIRECTLY TO THE HUMAN MIND. VERBAL EXPLANATIONS AND ILLUSTRATIVE DEVICES ACTUALLY MISS THE POINT at energyenhancement.org
Osho - Talks on Zen: The Buddha: The Emptiness of the Heart, Chapter 7: From the surface to the center, Question 1, WHEN WE FUNCTION FROM THE PERIPHERY, WHEN WE FUNCTION OUT OF UNAWARENESS, IT SEEMS THAT OUR ENERGY GETS CAUGHT UP SOMEHOW AND SO OUR MAXIMUM ENERGY IS NOT AVAILABLE. IS IT TRUE THAT WHEN WE FUNCTION FROM OUR EMPTINESS, WE COULD HAVE ACCESS TO UNLIMITED ENERGY? at energyenhancement.org
Osho - Talks on Zen: The Buddha: The Emptiness of the Heart, Chapter 8: The man of enlightened freedom, THE ENLIGHTENED MAN ENJOYS PERFECT FREEDOM IN ACTIVE LIFE. HE IS LIKE A DRAGON SUPPORTED BY DEEP WATERS, OR LIKE A TIGER THAT COMMANDS ITS MOUNTAIN RETREAT at energyenhancement.org
Osho - Talks on Zen: The Buddha: The Emptiness of the Heart, Chapter 8: The man of enlightened freedom, Question 1, I FIND IT MORE DIFFICULT TO DISIDENTIFY FROM MY FEELINGS THAN FROM MY THOUGHTS. IT SEEMS THAT THIS IS BECAUSE MY FEELINGS ARE MORE ROOTED IN MY BODY. ARE FEELINGS CLOSER TO THE HEAD, IN FACT, THAN TO THE EMPTY HEART? at energyenhancement.org
Osho - Talks on Zen: The Buddha: The Emptiness of the Heart, Chapter 8: The man of enlightened freedom, Question 2, I SAID I FELT AWARE OF AN EMPTINESS INSIDE, AND HOW STRANGE IT WAS TO RELATE TO LIFE FEELING LIKE THAT. YOU SUGGESTED I ACT ALL THOSE THINGS ONE HAS TO DO IN EVERYDAY LIFE at energyenhancement.org