OSHO
ZEN
THE BUDDHA: THE EMPTINESS OF THE HEART
Chapter 3: This knowing is a transformation
Question 1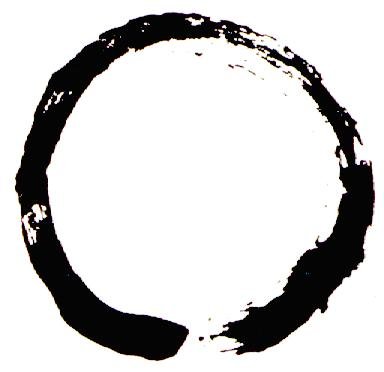 Energy Enhancement Enlightened Texts Zen The emptiness of the heart
Question 1
Maneesha has asked:
OUR BELOVED MASTER,
YESTERDAY, I REMEMBERED TO REMEMBER MY EMPTINESS MORE OFTEN THAN ANY OTHER DAY. I REMEMBERED AT THE TAILOR'S -- A CRUCIAL CRITERION. I EVEN REMEMBERED DURING RUSH HOUR AT MARIAM CANTEEN -- THE ULTIMATE TEST.
I HAVE UNDERSTOOD YOU TO SAY THAT THROUGH MAKING AN EFFORT, BY AND BY WE WILL INSTILL IN OURSELVES A SELF-PERPETUATING AWARENESS THAT FINALLY DOES NOT NEED OUR ACTIVE REMEMBRANCE; IT WILL HAVE BECOME A CONSTANT BACKDROP TO ALL WE DO.
THIS MUST BE DIFFERENT FROM SIMPLY CULTIVATING A GOOD HABIT, BUT JUST HOW IS IT DIFFERENT?
Maneesha, it is absolutely different from cultivating a good habit. You are not cultivating anything, you are simply remembering. You are remembering your own experience. In cultivating a good habit, you don't know whether it is really good or just a social convenience. You don't know who has decided that it is good, because in every society, culture, civilization, different things are thought to be good and different things are thought to be bad.
Cultivating a good habit is cultivating something borrowed -- that is the difference. I am not telling you to cultivate, I am telling you to remember your own experience as much as possible. Whenever it is possible, remember it. Give it more nourishment.
It is just like watering a rosebush, giving nourishment to your own experience. The good habit is not your experience.
You should have a look at `good habits.' They are all social conveniences. And they create a certain personality in you which is not authentic; it does not arise from your self. It comes from others -- parents, teachers, priests, social leaders.
Anything that comes from outside you, beware of it! However good it may seem, anything cultivated makes you a hypocrite. I want you to be non-hypocritical. I want you to be authentically yourself. It is not a cultivation, it is simply a remembrance of your own intrinsic nature.
The buddha is not a foreigner to you; he is sitting exactly at the center of your consciousness. We have to constantly look within so that it becomes almost natural, a flowing current. You don't have to do anything, it is there. That's why I say it is the simplest thing and, unfortunately, because it is the most simple and the most obvious, it has been neglected. Nobody bothers about who you are. You yourself don't bother.
There was a great fair, and Mulla Nasruddin went to the fair. There was no place in any hotel. One manager took pity on him and said, "If you are ready to share a room, I can manage to convince this person, who is a gentleman -- it is a two-bed room which he is occupying."
Nasruddin had no objection; he said, "It is perfectly good for me, if he is ready."
The other man was perfectly ready also, and he said, "There is no problem. A tired man, going from hotel to hotel... there is no problem. I am going to sleep, and he is going to sleep."
Nasruddin entered the room, said to the man, "Hi!" And then, wearing his shoes, his turban, his coat, everything just as he was when he had come in, he went to bed. The man looked a little surprised! And of course, with shoes and turban and coat you cannot sleep, you cannot relax. So Mulla was moving from side to side, and because of his movement the other man could not sleep. The other man said, "Listen, fellow, I have never seen anybody sleeping in his shoes."
Mulla Nasruddin said, "Neither have I heard of anybody, but I am in trouble: I love to sleep naked just as you are sleeping naked..."
The man said, "What is the trouble?"
"The trouble is, I recognize myself with my turban, with my coat, with my shoes. If I am naked, in the morning who is going to decide who is who? You are naked, I am naked. Neither do I know who I am, nor do you know."
The man said, "The problem is really great! But some solution has to be found, because I have to sleep."
So he found a small toy that some baby must have left behind before they occupied the room. He took the toy and he said, "Let's do one thing: I will tie it to your foot, so you will know that you are the man with the toy."
Nasruddin said, "A great genius you are! Otherwise I was thinking I would die this night, suffocating, in the coat and the shoes." So he removed everything and the man tied the toy to his foot. Nasruddin started snoring immediately.
Then the man had an idea..."Let us see what happens." He changed the toy, tied it to his own foot, and went to sleep. In the morning there was havoc! Nasruddin was running out in the open -- the whole hotel gathered.
The manager said, "What is the matter?"
He said, "The matter is so metaphysical. I had gone to sleep with the idea that I am the man with the toy. Certainly I am not the man with the toy; the other man has the toy. The problem is, if I am not Nasruddin, who am I? Certainly I am not Nasruddin because I had the toy; that was my symbol."
The other fellow was awakened and asked, "Do you know who you are?" He said, "I know only that I am the man with the toy."
Nasruddin said, "I had told you before that it was going to create trouble! Now for my whole life I am going to live not knowing who I am. You are Nasruddin, okay -- what about me?"
We can laugh, but that is how we know ourselves. What is your identity? Just a certain face, which goes on changing. Fortunately it does not change in jumps -- it does not know about sudden enlightenment, it only knows about the gradual. It goes on changing, but very gradually so you don't feel that it is a different face.
When you go to bed you have one face; when you wake up in the morning, it is not the same face. But because the change is so gradual, you don't take note of it. Otherwise everything is changing: your moustache is growing, your beard is growing, your face is becoming older. Everything in you is a flux -- but it is very gradual, so it seems almost at a standstill. Otherwise, you don't have any identity. If things were jumping so fast that in the night you go to sleep and in the morning you wake up and find somebody else's face... You look in the mirror -- "My god, this was never my face!" Or you had been a man and now you are a woman....
Nature has managed things to change very gradually but the change is happening, you have to be reminded. And you can feel this change only if you know something within you which is unchanging. Against the unchanging, you can see the changing.
That witness is the only unchanging element in the whole of existence. And when you become a witness and a great clarity arises in you, even small changes in you are taken note of, they reflect. You don't take any care of any change, but your mirror goes on reflecting how you are becoming older, how you are moving from life to death, from death to another womb. Your mirror in its clarity will allow you to know that you are a river, not a tank of water where nothing is moving.
Maneesha, the good habit has to be cultivated; you have to force it upon yourself. It is just a thin layer -- just a small scratch and you will forget your good habit and your natural response will come out. And your natural response is going to be barbarous because you have never gone beyond your barbarousness.
Meditation, to me, is the only civilization, the only culture, the only religion. It takes you beyond everything, above the clouds, and you can see everything in you from a bird's-eye view. You need not repeat anything; now you can be original, responsible. And to me that is the only good in existence: to respond with awareness, to respond spontaneously, not through cultivation.
I have heard about a man who was of such an angry temper that he killed his boy because he had disobeyed. And he forced his wife to jump into the well because she was trying to protect the child. The whole village gathered and the man was very much ashamed. He was so much ashamed that he said, "I will renounce the world. I am going to become a saint." A Jaina monk was in the city. He went to the monk, and the monk said, "It is a very difficult path."
The man said, "Nothing is difficult for me. You can understand -- I killed my child, I forced my wife to jump into the well. Do you think anything is difficult for me?"
The Jaina monk said, "You will have to be naked."
The man immediately threw his clothes; even the monk was shocked and surprised. But he did not understand that this was also his angry temper. The monk initiated him, and he became very famous. He was given the name Shantidas; the name means `servant of peace'.
After twenty years... he was in New Delhi. One of his friends from the village happened to be in New Delhi, so he thought, "It will be good to see how far Shantidas has gone." So he went to see him -- there was a big crowd of worshippers. Shantidas looked at him... and he recognized him, but he did not show any sign of recognition. A man of his stature cannot recognize a villager, although they have been friends. The other man immediately understood: "Nothing has changed, because he has looked at me as if he has not recognized me -- but he has recognized me. I can see it on his face."
So the man came close and said, "I have a simple question to ask. What is your name?"
This irritated Shantidas very much. He said, "You don't read the newspapers? The whole capital knows my name. My name is Muni Shantidas."
The man said, "My memory is very bad. Will you please repeat it?"
Now this was too much. He said, "I have told you! And I will repeat it, but remember: if you ask again... You know me perfectly well. My name is Shantidas."
The man said, "Just once more."
And Shantidas took his staff and said, "Once more and I will kill you!"
The man said, "There is no need to do that great work. I just wanted to know whether you had changed."
Twenty years of cultivation of all the virtues, and just a little scratch and the old man comes out. All our morality, all our cultivation is superficial. My interest is not in any superficial cultivation but in a revolution, radical, which comes out of your meditation.
Before we go into meditation... You will be going to a faraway space within yourself. Just go laughing and joyous. Seriousness I hate -- I am really serious! I want my buddhas to be dancing and singing and enjoying. I want my buddhas not to be marble statues but living and breathing and loving.
Paddy and Seamus are at the bar of the Pickled President pub. Paddy is telling Seamus all about his recent trip to America.
"You know," says Paddy, "that guy Ronald Reagan, the president of America?"
"Yes," replies Seamus, scratching his head. "He's that old goat with the pet chimpanzee, right?"
"Right," says Paddy. "Well, he has got an office in this place called the White House."
"Really?" says Seamus. "Is it like the White House pub?"
"Probably," says Paddy, "but in his office, on his desk, he has got a button. He just has to push the button, and -- boom! -- the world is finished!"
"That doesn't sound like a good idea at all," says Seamus, slurping at another beer. "My grandfather is less senile than that Ronald Reagan, and we don't even allow him to push the buttons on the television!"
Pope the Polack finds that his Catholic Christian empire is crumbling. He orders all the Vatican researchers to try and find a solution to this impending disaster.
One day, Cardinal Catzass comes charging into the papal office.
"I've got it! I've got it!" screams Catzass. "In one of the old manuscripts, it says that God has left his final message on a tiny planet at the edge of the universe, called Hysteria."
Desperate, Pope the Polack empties out the safe of Banco Vaticano, and gives the money to the Russians to build him a rocket to take him to Hysteria.
After weeks of training, Pope the Polack, Cardinal Catzass, and a chimpanzee pilot, blast off from earth and hurtle through space towards the distant planet.
Light years later, they land at a tiny spaceport in the middle of the Hysteria desert, and the Polack pope does his thing kissing the dirt. On a signpost is written the words: "God's last message -- forty miles."
In full regalia, with his shepherd's staff, rocket-shaped hat, and space suit, Pope the Polack sets off, trudging through the desert. Cardinal Catzass waves the incense-burner as they go.
Ten hours and twenty miles later, both the Polack pope and Cardinal Catzass are on their hands and knees, gasping for water.
The next morning sees the pair of Polacks pulling themselves slowly through the sand.
That night, they reach the top of a small rise and look at the hills in the distance. There, in flashing neon lights, the whole hillside is lit up with God's final message to the universe.
It reads: "We apologize for any inconvenience."
It is midnight in a dark alley behind the Hoochee Koochee pub, and the fearless lawyer, Harry Hypojerk is wandering around drunk.
Suddenly he is approached by a shabby looking guy named Fred the Freak, who is wearing a large black overcoat, a big hat, and sunglasses.
"Hey," says Fred the Freak, "are you a lawyer?"
"Yes," slobbers Harry, straightening up his tie, "I am."
"And," says Fred the Freak, "do you handle criminal cases?"
"Yes, I do," replies Harry, wobbling a bit.
"Would you even help a thief?" asks Fred the Freak.
Harry blinks his eyes, adjusts his coat, and says, "Certainly, sir."
"Okay," says Fred the Freak, pulling out his gun. "Then you can start by helping me with your wallet!"
Nivedano...
Nivedano...
Be silent.
Close your eyes, feel your body to be completely frozen.
Look inwards, as deeply as you can reach. At the very end you will find your life source.
This life source is connected with the universal life.
To experience this is to be a buddha, utterly empty of the world but absolutely full of blissfulness, of benediction, of gratitude... of a deep prayer to existence, of thankfulness.
Look as closely as you can to the source of your life, the center of your consciousness, because you have to remember it later on while you are on the circumference of life... doing all kinds of things, but never for a single moment losing touch with your innermost life source.
Doing everything, but as a buddha.
The very awareness that "I am the buddha" is going to change your whole life pattern.
To make it more clear, Nivedano...
Relax.
Just watch the body, the mind.
They are not you, you are the watcher. And the watcher is another name for the buddha.
This is a blissful evening -- ten thousand people just drowned in an oceanic consciousness of watchfulness.
Ten thousand buddhas -- there has never been such an assembly.
Be very careful and cautious that you don't lose this watchfulness when you come back from the center to the circumference.
Nivedano...
Come back, but come with all the experience, full of joy, peace and silence.
With grace and gratitude, sit down as a buddha for a few moments.
This is going to be your final posture; slowly slowly, you will be settled in your buddha nature. And if we can create ten thousand buddhas, that is enough to save humanity -- ten thousand buddhas reaching to every nook and corner of the world, simply spreading love, compassion, awareness.
And I don't think that if the world has so many buddhas, it can be destroyed by criminal politicians.
This is a crucial moment, of great responsibility and also of great challenge.
It is not only a question of your being a buddha, it is a question of saving this whole planet in its all beauty and greatness.
In the past, people used to be buddhas just for their own sake. Today, times are different. You have to be a buddha not only for your own sake, but for the sake of saving the whole world from nuclear weapons and the holders of nuclear weapons.
We have to create a great consciousness around the globe. That is our only protection against destructive science and the criminal politicians.
Remember: your responsibility is great, but it has to be a joy, not a duty. It has to be your love, your sharing of blissfulness, aliveness, your songs, your dances, your joy.
I am not telling you to be missionaries, I want you to be the mission. Missionaries have only carried borrowed knowledge. I want you to be the mission in the sense that you will be spreading your own experience. You will be radiating your own buddhahood. A wildfire has to be created around the globe, of consciousness.
This is the only hope for humanity, the only hope for the universe, to have this small planet so alive, so beautiful, so lovely. This is for the first time, that you are required to be buddhas not just for you, but to create an atmosphere in which a third world war cannot happen.
Okay, Maneesha?
Yes, Beloved Master.
Can we celebrate the ten thousand buddhas?
Next: Chapter 4: Enter the door of anatta
Energy Enhancement Enlightened Texts Zen The emptiness of the heart
Chapters:
Osho - Talks on Zen: The Buddha: The Emptiness of the Heart, Chapter 1: The emptiness of the heart, TAKING THINGS EASILY AND WITHOUT FORCING, AFTER SOME TIME THE RUSH OF THOUGHT, OUTWARD AND INWARD, SUBSIDES NATURALLY, AND THE TRUE FACE SHOWS ITSELF at energyenhancement.org
Osho - Talks on Zen: The Buddha: The Emptiness of the Heart, Chapter 1: The emptiness of the heart, Question 1, IN THE WEST, THEY SAY THAT LOVE -- TWO FULL HEARTS -- MAKES THE WORLD GO ROUND. JUDGING BY THE CASUALTY RATE, FULL HEARTS DON'T SEEM TO BE THE ANSWER. WHAT IS THE WORLD OF THE EMPTY HEART OF ZEN? at energyenhancement.org
Osho - Talks on Zen: The Buddha: The Emptiness of the Heart, Chapter 2: Twenty-four hours a day, ZEN PRACTICE IS NOT CLARIFYING CONCEPTUAL DISTINCTIONS, BUT THROWING AWAY ONE'S PRECONCEIVED VIEWS AND NOTIONS AND THE SACRED TEXTS AND ALL THE REST, AND PIERCING THROUGH THE LAYERS OF COVERINGS OVER THE SPRING OF SELF BEHIND THEM at energyenhancement.org
Osho - Talks on Zen: The Buddha: The Emptiness of the Heart, Chapter 2: Twenty-four hours a day, Question 1, WHAT IS THE WISDOM OF THE HEART? at energyenhancement.org
Osho - Talks on Zen: The Buddha: The Emptiness of the Heart, Chapter 3: This knowing is a transformation, Question 1, YESTERDAY, I REMEMBERED TO REMEMBER MY EMPTINESS MORE OFTEN THAN ANY OTHER DAY. I REMEMBERED AT THE TAILOR'S -- A CRUCIAL CRITERION at energyenhancement.org
Osho - Talks on Zen: The Buddha: The Emptiness of the Heart, Chapter 3: This knowing is a transformation, Question 1, A LAYMAN ASKED BANKEI, THOUGH I AM GRATEFUL FOR YOUR TEACHING OF BIRTHLESSNESS, THOUGHTS FROM CONSTANTLY APPLIED MENTAL HABITS READILY COME UP, AND I GET LOST IN THEM AND HAVE DIFFICULTY REMAINING CONTINUALLY UNBORN at energyenhancement.org
Osho - Talks on Zen: The Buddha: The Emptiness of the Heart, Chapter 4: Enter the door of anatta, A MONK ASKED RINZAI, WHAT IS THE ATTITUDE OF THE HEART WHICH DOES NOT CHANGE FROM MOMENT TO MOMENT? at energyenhancement.org
Osho - Talks on Zen: The Buddha: The Emptiness of the Heart, Chapter 4: Enter the door of anatta, Question 1, I THINK I HEARD YOU SAY RECENTLY THAT WHEN WE ARE AWARE OF OUR EMPTINESS, WHEN WE ARE CONSCIOUS... at energyenhancement.org
Osho - Talks on Zen: The Buddha: The Emptiness of the Heart, Chapter 5: In the blink of an eye, DAIO SAID TO GENCHU: SINCE ANCIENT TIMES, THE ENLIGHTENED ANCESTORS APPEARING IN THE WORLD RELIED JUST ON THEIR OWN FUNDAMENTAL EXPERIENCE TO REVEAL SOMETHING OF WHAT IS BEFORE US... at energyenhancement.org
Osho - Talks on Zen: The Buddha: The Emptiness of the Heart, Chapter 5: In the blink of an eye, Question 1, IS IT BECAUSE YOU SPEAK FROM YOUR OWN FUNDAMENTAL EXPERIENCE THAT YOUR WORDS SPONTANEOUSLY IMPRESS ONE AS TRUE, AS UNEQUIVOCAL COMMON SENSE, EVEN THOUGH THE LISTENER MAY NOT HAVE HAD SUCH EXPERIENCE? at energyenhancement.org
Osho - Talks on Zen: The Buddha: The Emptiness of the Heart, Chapter 6: To take up a koan, AT THE BEGINNING YOU HAVE TO TAKE UP A KOAN. THE KOAN IS SOME DEEP SAYING OF A PATRIARCH. ITS EFFECT IN THIS WORLD OF DISTINCTIONS IS TO MAKE A MAN'S GAZE STRAIGHT, AND TO GIVE HIM STRENGTH AS HE STANDS ON THE BRINK OF THE RIVER BANK at energyenhancement.org
Osho - Talks on Zen: The Buddha: The Emptiness of the Heart, Chapter 6: To take up a koan, Question 1, THIS UNSPEAKABLE THAT YOU ARE TRYING TO COMMUNICATE TO US, THIS UNGRASPABLE THAT WE ARE TRYING TO GET -- SOMETIMES IT SEEMS PROFOUNDLY MYSTERIOUS, SOMETIMES IT SEEMS EMBARRASSINGLY OBVIOUS. IS IT EITHER OF THESE -- OR BOTH TOGETHER? at energyenhancement.org
Osho - Talks on Zen: The Buddha: The Emptiness of the Heart, Chapter 7: From the surface to the center, IN THE SCHOOL OF THE ANCESTRAL TEACHERS, WE POINT DIRECTLY TO THE HUMAN MIND. VERBAL EXPLANATIONS AND ILLUSTRATIVE DEVICES ACTUALLY MISS THE POINT at energyenhancement.org
Osho - Talks on Zen: The Buddha: The Emptiness of the Heart, Chapter 7: From the surface to the center, Question 1, WHEN WE FUNCTION FROM THE PERIPHERY, WHEN WE FUNCTION OUT OF UNAWARENESS, IT SEEMS THAT OUR ENERGY GETS CAUGHT UP SOMEHOW AND SO OUR MAXIMUM ENERGY IS NOT AVAILABLE. IS IT TRUE THAT WHEN WE FUNCTION FROM OUR EMPTINESS, WE COULD HAVE ACCESS TO UNLIMITED ENERGY? at energyenhancement.org
Osho - Talks on Zen: The Buddha: The Emptiness of the Heart, Chapter 8: The man of enlightened freedom, THE ENLIGHTENED MAN ENJOYS PERFECT FREEDOM IN ACTIVE LIFE. HE IS LIKE A DRAGON SUPPORTED BY DEEP WATERS, OR LIKE A TIGER THAT COMMANDS ITS MOUNTAIN RETREAT at energyenhancement.org
Osho - Talks on Zen: The Buddha: The Emptiness of the Heart, Chapter 8: The man of enlightened freedom, Question 1, I FIND IT MORE DIFFICULT TO DISIDENTIFY FROM MY FEELINGS THAN FROM MY THOUGHTS. IT SEEMS THAT THIS IS BECAUSE MY FEELINGS ARE MORE ROOTED IN MY BODY. ARE FEELINGS CLOSER TO THE HEAD, IN FACT, THAN TO THE EMPTY HEART? at energyenhancement.org
Osho - Talks on Zen: The Buddha: The Emptiness of the Heart, Chapter 8: The man of enlightened freedom, Question 2, I SAID I FELT AWARE OF AN EMPTINESS INSIDE, AND HOW STRANGE IT WAS TO RELATE TO LIFE FEELING LIKE THAT. YOU SUGGESTED I ACT ALL THOSE THINGS ONE HAS TO DO IN EVERYDAY LIFE at energyenhancement.org