OSHO
ZEN
THE BUDDHA: THE EMPTINESS OF THE HEART
Chapter 8: The man of enlightened freedom
Question 2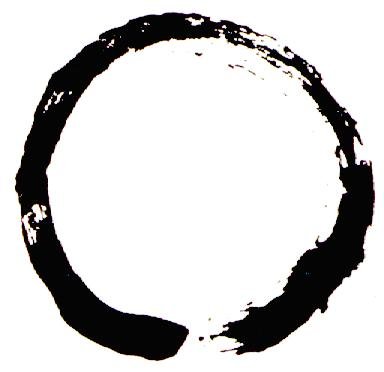 Energy Enhancement Enlightened Texts Zen The emptiness of the heart
Question 2
Another question:
BELOVED MASTER,
RECENTLY, I SAID I FELT AWARE OF AN EMPTINESS INSIDE, AND HOW STRANGE IT WAS TO RELATE TO LIFE FEELING LIKE THAT. YOU SUGGESTED I ACT ALL THOSE THINGS ONE HAS TO DO IN EVERYDAY LIFE.
WHEN I DON'T REMEMBER TO ACT, MOST OF MY COMMUNICATION WITH PEOPLE -- TO A GREATER OR LESSER EXTENT -- FEELS SOMETHING LIKE ENGO'S RAM WITH ITS HORNS ENTANGLED IN A FENCE.
BUT, REMEMBERING TO ACT, I FEEL DISENGAGED FROM PEOPLE; THERE IS A DISTANCE FROM PEOPLE, AND SO THEY DON'T AFFECT ME. YET CURIOUSLY, THE BETTER I ACT AS IF I AM LOVING, THE MORE LOVING I FEEL.
CAN YOU EXPLAIN THIS?
It is part of hypnotizing yourself. This is an ancient strategy: "Act as if you love." That "as if" will be forgotten soon and you will start thinking that you love. But this love is the love of the hypocrite.
I don't want you to begin with "as if." Just be the buddha -- why "as if?"
Look at Sardar Gurudayal Singh. Do you think he is laughing "as if?" This is a spontaneity. I am not telling you to do anything as an actor. Be authentic, be honest, be totally sincere whatever the consequence, but never move from your center of truthfulness.
Now Gurudayal Singh has laughed and I have to tell a joke. He starts it and I cannot disappoint him.
"What are those two insects doing, Daddy?" asks Little Gertrude, who is walking around the garden with her father.
"Well," mumbles her father, "you remember what I told you about the birds and the bees? That's what they are doing."
"But they are not birds and bees," protests Gertrude.
"I know," says her father, "they are called Daddy Long Legs."
"Oh!" says Gertrude, thinking for a while. "So that means," she continues, "that the one underneath is a Mommy Long Legs, and the one on top is Daddy Long Legs."
"No, it's not quite like that, dear," replies her father, "they are both Daddy Long Legs."
Gertrude thinks again for a moment, and then stomps on the insects.
"Why did you do that?" asks her surprised father.
"Why?" repeats Gertrude. "I'm not having that sort of thing in my garden!"
There is a Saturday night shoot-out in the O.K. Saloon, and the air is thick with lead bullets.
Suddenly, the doors swing open, and in walks a man who strides straight across the room and up to the bar. Immediately, all the shooting stops.
The barman pops his head up from behind the counter. "Friend," he says, "that took real courage to walk through those blazing guns without even looking left or right!"
"Not at all," replies the man, looking around, casually. "You see, I owe money to everyone here!"
Olga Kowalski comes bouncing enthusiastically downstairs in her new Kung Fu outfit.
Kowalski takes one look at her, and puts his hand over his face.
"Good God, Olga!" groans Kowalski. "Now what are you doing?"
"I'm taking Kung Fu lessons," says Olga, proudly -- and she playfully slices the air with her hand, giving Kowalski a punch on the neck.
"It is just in case," explains Olga, "some sex-fiend tries to rape me on some dark night."
"Why bother?" remarks Kowalski, slurping his beer. "It will never get that dark!"
"And Miss Willing, is this the man," screams the clever lawyer Boris Babblebrain, and pointing, "who you claim has violated you, and forcibly taken advantage of your hot, naked, helpless, female body?"
"Yes! Yes!" shouts Miss Willing, excitedly. "That is the man who did it to me!"
"And please tell the court," continues Babblebrain, his nose in the air as he strides over to the jury, "just when did this carnal and erotically perverse act occur?"
"Yes, sir," replies Miss Willing. "As I remember, it was last June... and July, and August!"
Nivedano...
Nivedano...
Be silent, close your eyes.
Let your body be completely frozen.
Look inwards, just as a witness.
The mind is there, the body is there, but you are neither the mind nor the body. You are just a watcher, a pure witness. This witnessing is the way to your life sources.
The deeper witnessing becomes, the farther away is the mind, the body; the deeper you go, the closer you come to an illumination, to an explosion of light.
Suddenly you recognize, you are a buddha.
All around is emptiness. Just at the center
you are the buddha, the watcher.
Nivedano...
Relax, to make it completely clear that the body is separate, the mind is separate, you are only the witness. In life, in death, everywhere you are a witness.
This witness never dies.
It is your eternity.
This is your buddha.
Remember it -- you have only forgotten.
It is not an achievement, it is just a remembrance. Hence it is easy to carry it around the clock doing all kinds of things, actions, gestures... you can still allow a small stream of remembrance that you are a buddha. But remember it is not `as if'.
The buddha is your authentic nature.
Nivedano...
Come back, but don't come the way you have gone in. Come with a new grandeur, with a new grace, with a new bliss... with a taste of your authentic nature.
You have been to your own roots and those roots go deep down into the universe. Now you are becoming acquainted with the path... it will become deeper every day, more and more, as you gather courage, as you start feeling more peace, more silence, more transformation.
Your remembrance of being a buddha will continue, sitting, walking, waking or sleeping. This is the greatest treasure you can find in the universe -- this empty heart of the buddha.
Okay, Maneesha?
Yes, Beloved Master.
Can we celebrate the buddhas' gathering?
Yes!
THE END
Energy Enhancement Enlightened Texts Zen The emptiness of the heart
Chapters:
Osho - Talks on Zen: The Buddha: The Emptiness of the Heart, Chapter 1: The emptiness of the heart, TAKING THINGS EASILY AND WITHOUT FORCING, AFTER SOME TIME THE RUSH OF THOUGHT, OUTWARD AND INWARD, SUBSIDES NATURALLY, AND THE TRUE FACE SHOWS ITSELF at energyenhancement.org
Osho - Talks on Zen: The Buddha: The Emptiness of the Heart, Chapter 1: The emptiness of the heart, Question 1, IN THE WEST, THEY SAY THAT LOVE -- TWO FULL HEARTS -- MAKES THE WORLD GO ROUND. JUDGING BY THE CASUALTY RATE, FULL HEARTS DON'T SEEM TO BE THE ANSWER. WHAT IS THE WORLD OF THE EMPTY HEART OF ZEN? at energyenhancement.org
Osho - Talks on Zen: The Buddha: The Emptiness of the Heart, Chapter 2: Twenty-four hours a day, ZEN PRACTICE IS NOT CLARIFYING CONCEPTUAL DISTINCTIONS, BUT THROWING AWAY ONE'S PRECONCEIVED VIEWS AND NOTIONS AND THE SACRED TEXTS AND ALL THE REST, AND PIERCING THROUGH THE LAYERS OF COVERINGS OVER THE SPRING OF SELF BEHIND THEM at energyenhancement.org
Osho - Talks on Zen: The Buddha: The Emptiness of the Heart, Chapter 2: Twenty-four hours a day, Question 1, WHAT IS THE WISDOM OF THE HEART? at energyenhancement.org
Osho - Talks on Zen: The Buddha: The Emptiness of the Heart, Chapter 3: This knowing is a transformation, Question 1, YESTERDAY, I REMEMBERED TO REMEMBER MY EMPTINESS MORE OFTEN THAN ANY OTHER DAY. I REMEMBERED AT THE TAILOR'S -- A CRUCIAL CRITERION at energyenhancement.org
Osho - Talks on Zen: The Buddha: The Emptiness of the Heart, Chapter 3: This knowing is a transformation, Question 1, A LAYMAN ASKED BANKEI, THOUGH I AM GRATEFUL FOR YOUR TEACHING OF BIRTHLESSNESS, THOUGHTS FROM CONSTANTLY APPLIED MENTAL HABITS READILY COME UP, AND I GET LOST IN THEM AND HAVE DIFFICULTY REMAINING CONTINUALLY UNBORN at energyenhancement.org
Osho - Talks on Zen: The Buddha: The Emptiness of the Heart, Chapter 4: Enter the door of anatta, A MONK ASKED RINZAI, WHAT IS THE ATTITUDE OF THE HEART WHICH DOES NOT CHANGE FROM MOMENT TO MOMENT? at energyenhancement.org
Osho - Talks on Zen: The Buddha: The Emptiness of the Heart, Chapter 4: Enter the door of anatta, Question 1, I THINK I HEARD YOU SAY RECENTLY THAT WHEN WE ARE AWARE OF OUR EMPTINESS, WHEN WE ARE CONSCIOUS... at energyenhancement.org
Osho - Talks on Zen: The Buddha: The Emptiness of the Heart, Chapter 5: In the blink of an eye, DAIO SAID TO GENCHU: SINCE ANCIENT TIMES, THE ENLIGHTENED ANCESTORS APPEARING IN THE WORLD RELIED JUST ON THEIR OWN FUNDAMENTAL EXPERIENCE TO REVEAL SOMETHING OF WHAT IS BEFORE US... at energyenhancement.org
Osho - Talks on Zen: The Buddha: The Emptiness of the Heart, Chapter 5: In the blink of an eye, Question 1, IS IT BECAUSE YOU SPEAK FROM YOUR OWN FUNDAMENTAL EXPERIENCE THAT YOUR WORDS SPONTANEOUSLY IMPRESS ONE AS TRUE, AS UNEQUIVOCAL COMMON SENSE, EVEN THOUGH THE LISTENER MAY NOT HAVE HAD SUCH EXPERIENCE? at energyenhancement.org
Osho - Talks on Zen: The Buddha: The Emptiness of the Heart, Chapter 6: To take up a koan, AT THE BEGINNING YOU HAVE TO TAKE UP A KOAN. THE KOAN IS SOME DEEP SAYING OF A PATRIARCH. ITS EFFECT IN THIS WORLD OF DISTINCTIONS IS TO MAKE A MAN'S GAZE STRAIGHT, AND TO GIVE HIM STRENGTH AS HE STANDS ON THE BRINK OF THE RIVER BANK at energyenhancement.org
Osho - Talks on Zen: The Buddha: The Emptiness of the Heart, Chapter 6: To take up a koan, Question 1, THIS UNSPEAKABLE THAT YOU ARE TRYING TO COMMUNICATE TO US, THIS UNGRASPABLE THAT WE ARE TRYING TO GET -- SOMETIMES IT SEEMS PROFOUNDLY MYSTERIOUS, SOMETIMES IT SEEMS EMBARRASSINGLY OBVIOUS. IS IT EITHER OF THESE -- OR BOTH TOGETHER? at energyenhancement.org
Osho - Talks on Zen: The Buddha: The Emptiness of the Heart, Chapter 7: From the surface to the center, IN THE SCHOOL OF THE ANCESTRAL TEACHERS, WE POINT DIRECTLY TO THE HUMAN MIND. VERBAL EXPLANATIONS AND ILLUSTRATIVE DEVICES ACTUALLY MISS THE POINT at energyenhancement.org
Osho - Talks on Zen: The Buddha: The Emptiness of the Heart, Chapter 7: From the surface to the center, Question 1, WHEN WE FUNCTION FROM THE PERIPHERY, WHEN WE FUNCTION OUT OF UNAWARENESS, IT SEEMS THAT OUR ENERGY GETS CAUGHT UP SOMEHOW AND SO OUR MAXIMUM ENERGY IS NOT AVAILABLE. IS IT TRUE THAT WHEN WE FUNCTION FROM OUR EMPTINESS, WE COULD HAVE ACCESS TO UNLIMITED ENERGY? at energyenhancement.org
Osho - Talks on Zen: The Buddha: The Emptiness of the Heart, Chapter 8: The man of enlightened freedom, THE ENLIGHTENED MAN ENJOYS PERFECT FREEDOM IN ACTIVE LIFE. HE IS LIKE A DRAGON SUPPORTED BY DEEP WATERS, OR LIKE A TIGER THAT COMMANDS ITS MOUNTAIN RETREAT at energyenhancement.org
Osho - Talks on Zen: The Buddha: The Emptiness of the Heart, Chapter 8: The man of enlightened freedom, Question 1, I FIND IT MORE DIFFICULT TO DISIDENTIFY FROM MY FEELINGS THAN FROM MY THOUGHTS. IT SEEMS THAT THIS IS BECAUSE MY FEELINGS ARE MORE ROOTED IN MY BODY. ARE FEELINGS CLOSER TO THE HEAD, IN FACT, THAN TO THE EMPTY HEART? at energyenhancement.org
Osho - Talks on Zen: The Buddha: The Emptiness of the Heart, Chapter 8: The man of enlightened freedom, Question 2, I SAID I FELT AWARE OF AN EMPTINESS INSIDE, AND HOW STRANGE IT WAS TO RELATE TO LIFE FEELING LIKE THAT. YOU SUGGESTED I ACT ALL THOSE THINGS ONE HAS TO DO IN EVERYDAY LIFE at energyenhancement.org