OSHO
ZEN
THE BUDDHA: THE EMPTINESS OF THE HEART
Chapter 7: From the surface to the center
Question 1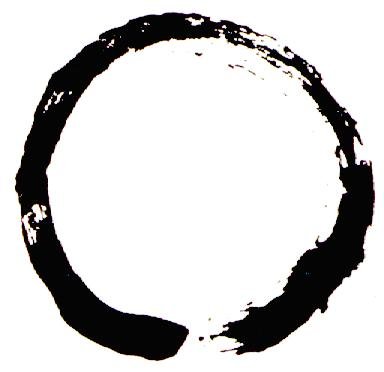 Energy Enhancement Enlightened Texts Zen The emptiness of the heart
Question 1
Maneesha has asked:
OUR BELOVED MASTER,
WHEN WE FUNCTION FROM THE PERIPHERY, WHEN WE FUNCTION OUT OF UNAWARENESS, IT SEEMS THAT OUR ENERGY GETS CAUGHT UP SOMEHOW AND SO OUR MAXIMUM ENERGY IS NOT AVAILABLE. IS IT TRUE THAT WHEN WE FUNCTION FROM OUR EMPTINESS, WE COULD HAVE ACCESS TO UNLIMITED ENERGY?
Maneesha, what you are asking is almost true. Just on one point you have to be reminded -- that when your energy is not involved in anything... Your last sentence is, "we could have access to unlimited energy." When your energy is not involved in anything, you will not be there. So the question of your access to unlimited energy does not arise. You will be ultimate energy; it will not be something that will be available to you. You will have merged with it, you will be it.
Never think in terms of separation. It is just one experience: you and the cosmos becoming one. There is no need... the whole cosmos is you, so never think in terms of access, achievement. Those words are wrong words. They are perfectly usable in the ordinary world, in the ordinary-world matters, but as you enter in, you are entering into a different dimension of being where you have never been. All your words will defy you. Whatever you experience will not be possible to express. And finally there will be no one to express it.
The ultimate experience is when you disappear, when there is nobody but pure awareness. It will not be your awareness or my awareness, it will be simply awareness.
Before we enter into the meditation, Sardar Gurudayal Singh has to be given a chance....
Popova the Russian mouse gets a visa to visit the West. Her friend, Barbarov the elephant, hears the news and wants to go along too. After a little hesitation, Popova agrees to take her friend with her.
The little mouse bakes a beautiful loaf of French bread, slices it in half down the middle, and puts one half along either side of big Barbarov.
At the Moscow airport, the police officials check Popova's papers and her baggage, and then wave her through. Barbarov, the elephant, is stopped.
"Where are your papers?" asks a policeman.
Popova the mouse turns around, really pissed off. "What's the matter with you guys?" she squeaks loudly. "Can't I even take a sandwich with me?"
Swami Jivan Joke is sitting with his girlfriend, Ma Bliss-abyss, at the back gate.
"Isn't it wonderful?" coos Bliss-abyss. "This is our third anniversary of being together, and everything is so spiritual!"
"It is?" asks Jivan Joke, shaking and trying to learn how to smoke a beedie.
"Sure!" smiles Bliss-abyss, winking at several of her new boyfriends. "We've been together for three years, and now we are experimenting with the other side -- being apart and free!"
"Oh, that!" says Joke, twitching nervously, and trying to stay centered.
"Yes," giggles Bliss-abyss, "and with all this new energy and all these new friends...!"
"My god!" interrupts Jivan Joke. "Are you ovulating again?"
"No, silly!" replies Bliss-abyss, "but since tonight is our anniversary, what shall we do?"
"Well," says Joke, closing his eyes and trying to meditate. "Let's do like everyone else I know is doing -- let's go in and celibate!"
General Jackass, now retired, is walking down the street one day when he sees Donald Dixteen. Donald used to serve as the general's valet during the last war.
General Jackass is very happy to see Donald, and shaking hands, tells Donald that he is looking for someone to take the job as his personal butler.
"You'll have exactly the same duties you had with me in the army," smiles the general. "You can begin by waking me up tomorrow morning at eight o'clock."
Donald takes the job, and the following morning, he rushes into the general's bedroom and shakes him until he wakes up.
Then he slaps the general's wife on the ass, and shouts, "Okay, baby! Here's your twenty dollars, it's time to go home!"
Nivedano...
Nivedano... Be silent, close your eyes, feel the body to be completely frozen.
Look inwards, as deep as possible, because the life source is not very far away. It is just in your empty heart. An absolutely concentrated look into your being, and you have encountered your buddhahood.
Your very life source is also the life source of the whole universe.
Deeper and deeper, so that you can gather the inner experience and bring it out into your daily life.
Slowly slowly
your buddha has to become
your very expression, your very lifestyle.
Nivedano...
Let go. Just be a watcher...
The mind is there, the body is there,
but you are not the body
and you are not the mind.
You are just the watcher.
This watcher is called the buddha.
Watching, witnessing, silently your heart becomes empty. And the empty heart is the buddha.
Let it sink deep, in every fiber of your being. This is the most precious moment -- when you are just a witness and a tremendous silence surrounds you.
It is a great, blissful evening.
Your recognition of your buddha nature
and your recognition that you are one with the whole...
There are not ten thousand buddhas here
but just one consciousness.
Nivedano...
Come back.
But come back not the way you had gone in; come back more gracefully, more peacefully, more like a buddha.
Sit down for a few moments to recollect the experience, to remember the space you have gone into, to remember the path that you have followed.
Whatever you have experienced in your witnessing is going to affect and change your twenty-four hours' life.
Unless meditation becomes a revolution, a revolution of your whole character, it is not meditation.
Meditation liberates you from yourself and brings the new, original face which we have named the buddha. Remember in your day-to-day work who you are. Let your inside affect your activities, your gestures, your language, your relations.
Okay, Maneesha?
Yes, Beloved Master.
Can we celebrate the ten thousand buddhas?
Yes!
Next: Chapter 8: The man of enlightened freedom
Energy Enhancement Enlightened Texts Zen The emptiness of the heart
Chapters:
Osho - Talks on Zen: The Buddha: The Emptiness of the Heart, Chapter 1: The emptiness of the heart, TAKING THINGS EASILY AND WITHOUT FORCING, AFTER SOME TIME THE RUSH OF THOUGHT, OUTWARD AND INWARD, SUBSIDES NATURALLY, AND THE TRUE FACE SHOWS ITSELF at energyenhancement.org
Osho - Talks on Zen: The Buddha: The Emptiness of the Heart, Chapter 1: The emptiness of the heart, Question 1, IN THE WEST, THEY SAY THAT LOVE -- TWO FULL HEARTS -- MAKES THE WORLD GO ROUND. JUDGING BY THE CASUALTY RATE, FULL HEARTS DON'T SEEM TO BE THE ANSWER. WHAT IS THE WORLD OF THE EMPTY HEART OF ZEN? at energyenhancement.org
Osho - Talks on Zen: The Buddha: The Emptiness of the Heart, Chapter 2: Twenty-four hours a day, ZEN PRACTICE IS NOT CLARIFYING CONCEPTUAL DISTINCTIONS, BUT THROWING AWAY ONE'S PRECONCEIVED VIEWS AND NOTIONS AND THE SACRED TEXTS AND ALL THE REST, AND PIERCING THROUGH THE LAYERS OF COVERINGS OVER THE SPRING OF SELF BEHIND THEM at energyenhancement.org
Osho - Talks on Zen: The Buddha: The Emptiness of the Heart, Chapter 2: Twenty-four hours a day, Question 1, WHAT IS THE WISDOM OF THE HEART? at energyenhancement.org
Osho - Talks on Zen: The Buddha: The Emptiness of the Heart, Chapter 3: This knowing is a transformation, Question 1, YESTERDAY, I REMEMBERED TO REMEMBER MY EMPTINESS MORE OFTEN THAN ANY OTHER DAY. I REMEMBERED AT THE TAILOR'S -- A CRUCIAL CRITERION at energyenhancement.org
Osho - Talks on Zen: The Buddha: The Emptiness of the Heart, Chapter 3: This knowing is a transformation, Question 1, A LAYMAN ASKED BANKEI, THOUGH I AM GRATEFUL FOR YOUR TEACHING OF BIRTHLESSNESS, THOUGHTS FROM CONSTANTLY APPLIED MENTAL HABITS READILY COME UP, AND I GET LOST IN THEM AND HAVE DIFFICULTY REMAINING CONTINUALLY UNBORN at energyenhancement.org
Osho - Talks on Zen: The Buddha: The Emptiness of the Heart, Chapter 4: Enter the door of anatta, A MONK ASKED RINZAI, WHAT IS THE ATTITUDE OF THE HEART WHICH DOES NOT CHANGE FROM MOMENT TO MOMENT? at energyenhancement.org
Osho - Talks on Zen: The Buddha: The Emptiness of the Heart, Chapter 4: Enter the door of anatta, Question 1, I THINK I HEARD YOU SAY RECENTLY THAT WHEN WE ARE AWARE OF OUR EMPTINESS, WHEN WE ARE CONSCIOUS... at energyenhancement.org
Osho - Talks on Zen: The Buddha: The Emptiness of the Heart, Chapter 5: In the blink of an eye, DAIO SAID TO GENCHU: SINCE ANCIENT TIMES, THE ENLIGHTENED ANCESTORS APPEARING IN THE WORLD RELIED JUST ON THEIR OWN FUNDAMENTAL EXPERIENCE TO REVEAL SOMETHING OF WHAT IS BEFORE US... at energyenhancement.org
Osho - Talks on Zen: The Buddha: The Emptiness of the Heart, Chapter 5: In the blink of an eye, Question 1, IS IT BECAUSE YOU SPEAK FROM YOUR OWN FUNDAMENTAL EXPERIENCE THAT YOUR WORDS SPONTANEOUSLY IMPRESS ONE AS TRUE, AS UNEQUIVOCAL COMMON SENSE, EVEN THOUGH THE LISTENER MAY NOT HAVE HAD SUCH EXPERIENCE? at energyenhancement.org
Osho - Talks on Zen: The Buddha: The Emptiness of the Heart, Chapter 6: To take up a koan, AT THE BEGINNING YOU HAVE TO TAKE UP A KOAN. THE KOAN IS SOME DEEP SAYING OF A PATRIARCH. ITS EFFECT IN THIS WORLD OF DISTINCTIONS IS TO MAKE A MAN'S GAZE STRAIGHT, AND TO GIVE HIM STRENGTH AS HE STANDS ON THE BRINK OF THE RIVER BANK at energyenhancement.org
Osho - Talks on Zen: The Buddha: The Emptiness of the Heart, Chapter 6: To take up a koan, Question 1, THIS UNSPEAKABLE THAT YOU ARE TRYING TO COMMUNICATE TO US, THIS UNGRASPABLE THAT WE ARE TRYING TO GET -- SOMETIMES IT SEEMS PROFOUNDLY MYSTERIOUS, SOMETIMES IT SEEMS EMBARRASSINGLY OBVIOUS. IS IT EITHER OF THESE -- OR BOTH TOGETHER? at energyenhancement.org
Osho - Talks on Zen: The Buddha: The Emptiness of the Heart, Chapter 7: From the surface to the center, IN THE SCHOOL OF THE ANCESTRAL TEACHERS, WE POINT DIRECTLY TO THE HUMAN MIND. VERBAL EXPLANATIONS AND ILLUSTRATIVE DEVICES ACTUALLY MISS THE POINT at energyenhancement.org
Osho - Talks on Zen: The Buddha: The Emptiness of the Heart, Chapter 7: From the surface to the center, Question 1, WHEN WE FUNCTION FROM THE PERIPHERY, WHEN WE FUNCTION OUT OF UNAWARENESS, IT SEEMS THAT OUR ENERGY GETS CAUGHT UP SOMEHOW AND SO OUR MAXIMUM ENERGY IS NOT AVAILABLE. IS IT TRUE THAT WHEN WE FUNCTION FROM OUR EMPTINESS, WE COULD HAVE ACCESS TO UNLIMITED ENERGY? at energyenhancement.org
Osho - Talks on Zen: The Buddha: The Emptiness of the Heart, Chapter 8: The man of enlightened freedom, THE ENLIGHTENED MAN ENJOYS PERFECT FREEDOM IN ACTIVE LIFE. HE IS LIKE A DRAGON SUPPORTED BY DEEP WATERS, OR LIKE A TIGER THAT COMMANDS ITS MOUNTAIN RETREAT at energyenhancement.org
Osho - Talks on Zen: The Buddha: The Emptiness of the Heart, Chapter 8: The man of enlightened freedom, Question 1, I FIND IT MORE DIFFICULT TO DISIDENTIFY FROM MY FEELINGS THAN FROM MY THOUGHTS. IT SEEMS THAT THIS IS BECAUSE MY FEELINGS ARE MORE ROOTED IN MY BODY. ARE FEELINGS CLOSER TO THE HEAD, IN FACT, THAN TO THE EMPTY HEART? at energyenhancement.org
Osho - Talks on Zen: The Buddha: The Emptiness of the Heart, Chapter 8: The man of enlightened freedom, Question 2, I SAID I FELT AWARE OF AN EMPTINESS INSIDE, AND HOW STRANGE IT WAS TO RELATE TO LIFE FEELING LIKE THAT. YOU SUGGESTED I ACT ALL THOSE THINGS ONE HAS TO DO IN EVERYDAY LIFE at energyenhancement.org