BUDDHAFIELD
ILLUMINATION ENLIGHTENMENT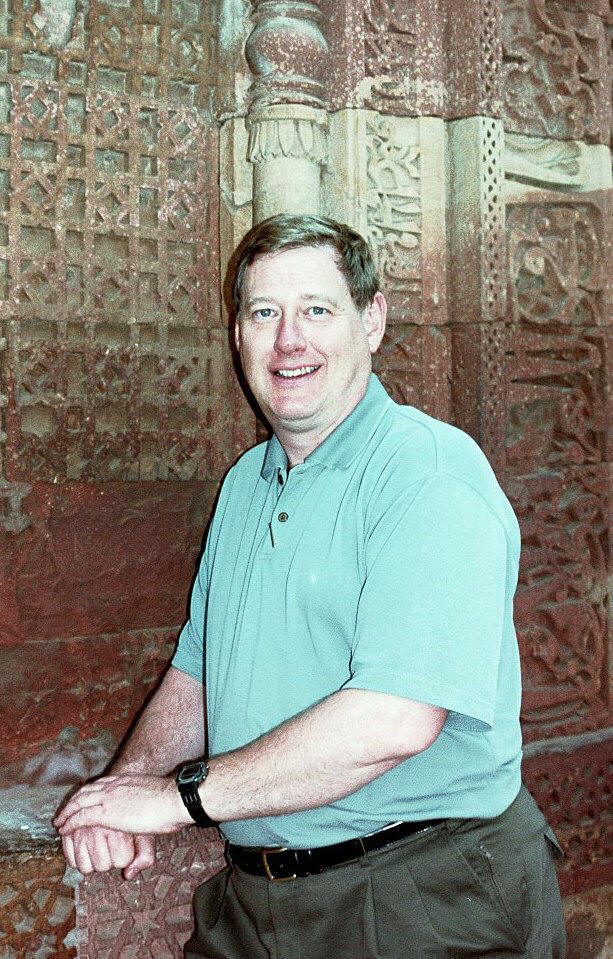 Testimonial From Gary Spaid a 500 Million Dollar Fund Wealth Counselor in Vail Valley, Colorado, USA.

... I recommend you try this Energy Enhancement for yourself.
They gave some inner WEALTH to me and Yoga and better relationships to Candy.
Candy even wants to accompany my daily meditation sessions now!!
I suggest you try the Video course or the Online Course first before you invite them to YOUR home or go to visit them wherever in the World they are. I guess Spain or India this year. You will not be disappointed.
Gary Says.. I suggest you try the Video course - CLICK HERE
YUKO SATO - MEDITATION ENERGY ENHANCEMENT TESTIMONIAL FROM THE SEPTEMBER 2006 COURSE
Yuko comes from Japan and is a Professional Photographer in Shanghai and London. Before coming on the course she had not meditated before although she has been trying Yoga for a while...
Oh my god, I changed a lot!
I screamed with silence.
I was sitting in the bar around 9 p.m. by myself in Barcelona on the first night after my Energy Enhancement Course. On the way back to the hotel, I wanted to have one drink. Surrounding by local Spanish people, everybody had a good time with their own friends, even a bartender was chatting with some regular customers.
I was drinking a glass of red wine in the middle of them and felt totally relaxed without fear. I enjoyed the moment of being, by myself, in foreign county as a stranger.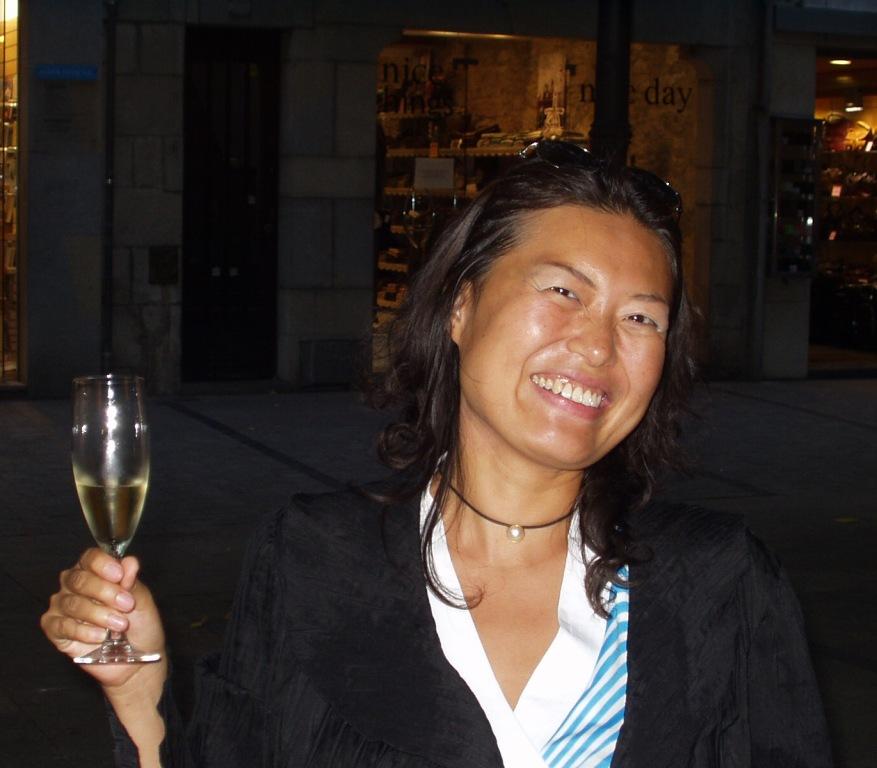 YUKO SATO TAKING A GLASS OF WINE IN GIRONA, SPAIN DURING THE ENERGY ENHANCEMENT COURSE - TAKEN BY SATCHIDANAND
If I were to be here before, I could not relax this situation, I might worry too much, for example, how they think about me? how am I look like? do I look a bit lonely? am I look OK? etc...... too many of small thoughts, however they usually are big enough to destroy having a simple good time.... 
To be honest, I have not had that feeling, "without fear...." for the whole 33 years of my life.
This is just after the two weeks of an Energy Enhancement meditation course.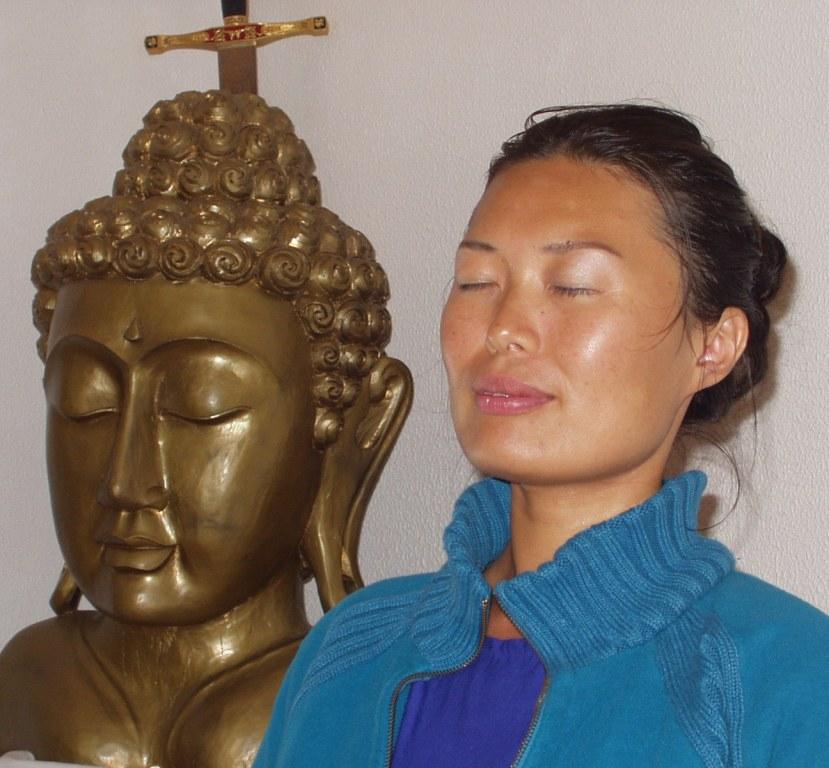 YUKO SATO TAKING MEDITATING IN THE ENERGY ENHANCEMENT CENTER IN SPAIN DURING THE ENERGY ENHANCEMENT COURSE - THE MOVING INTO THE SOUL INFUSED PERSONALITY INITIALLY ONLY HAPPENS OCCASIONALLY, BUT AS WE INTEGRATE MORE AND MORE IT BECOMES PERMANENT IN ENLIGHTENMENT - TAKEN BY SATCHIDANAND
During the course, I had many interesting and amazing experiences through meditation. I saw three black snakes, a BM with snake hair, a black rose covered with thousands of ants, a devil who controls and sucks the energy from me and thousands of innocent people, frogs, parasite eggs...etc..
All of them were blockages and implants in my body and my chakras.
Then I removed all of them using the Energy Enhancement Techniques.
The techniques are simple and powerful, moreover effective.
I did not feel any difficulty during the course. On the contrary it is fun and enjoyable.
The meditation with Satchi and Devi is sailing with fresh wind, also they have a big map. You can not be lost.

After the EE course, I went to the Juice fasting place in Portugal.

I did it for two weeks and I felt so much energy without eating.
I went for walking in the mountains for 3 hours, 2 hours yoga practice, swimming in the sea and meditation everyday.
After my Energy Enhancement Course, I am the most energetic person in this fasting program, people who work there, they thought I am not a normal human being, because I am smiling and happy all the time.
I feel absolutely happy and full of love.
(Satchidanand - fasting is a spiritual technique used for thousands of years because as well as being good for the waistline (Wasteline) and for the health, it is also working internally to get rid of the energy blockages. Because Yuko had removed most of her energy blockages during her first two weeks of the 4 weeks Energy Enhancement Course, she did not have these problems, and was able to use the fast to find and remove more of her internal energy blockages. Usually, it is my habit to do a 28 day fast each year and there are no problems due to the previous removal of internal energy blockages; I work as normal, just difficulties with entertaining.)

Another change, I can feel other person's fear in my 2nd chakra. So I give them love and ground their fear in centre of the earth. I understand the world better, that keeps the sky of my heart is clear and the sun is shining.
(Although we teach this during Energy Enhancement Initiations, this removal of energy blockages from others happens quite naturally once we begin to take back the power normally taken from us by our separated psychotic sub-personalities. Integration: back into the Soul Personality. Once we integrate them we get back the psychic powers they normally use to get us into trouble and destroy our lives using ego strategies like the poor me and the violator. - Satchidanand)

Yuko Sato
----------------------------
(Yuko, due to her Japaneseness and her experiences in past lifetimes brought a colourful experience to the Energy Enhancement Course. She had great fun removing her blockages. - Satchidanand)

For meditation, I now do for at least one hour everyday, sometimes for two hours.
I find new blockages every time.
Two days ago I found the river bottom of my antahkarana and I saw a snake swimming under my antahkarana. I have done the Energy Enhancement 7 steps for them and in the 6th step I met a strong ice woman who can turn everybody and everything into ice.

Finally I grounded her.

I just drop lines of my meditation is going and I feel bright energy every time I meditate.

Thank you for meditation
Love and light

Yuko Sato
----------------------------
***CLICK HERE FOR THE LATEST ENERGY ENHANCEMENT COURSE REPORTS FROM ARGENTINA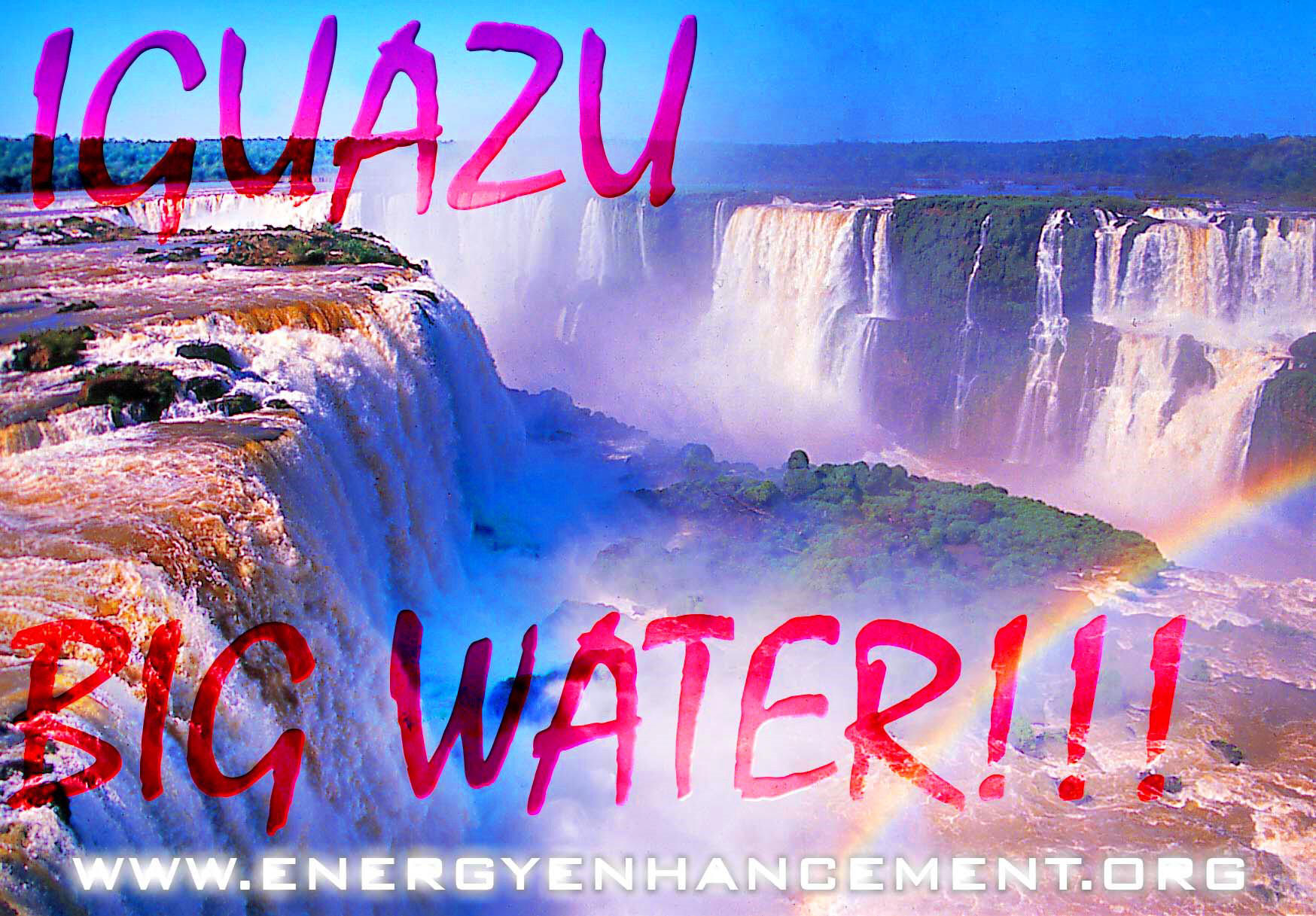 CLICK HERE FOR THE LATEST TESTIMONIALS FROM MORE RECENT ENERGY ENHANCEMENT COURSES
HIROMI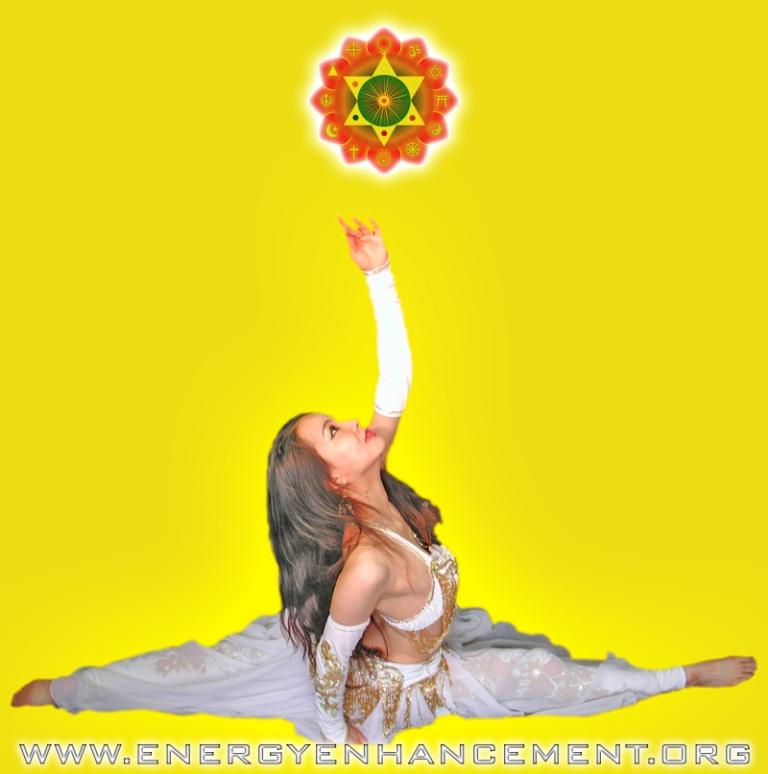 HIROMI did the Energy Enhancement Course in July 2008 is an Arabian Belly Dancer who teaches her Team, runs courses and dances in Japan.
HIROMI is an Arabian Belly Dancer who teaches her Team, runs courses and dances in Japan. Her teacher is Dancer Danisa De Paul who is an Energy Enhancement Student from Argentina who took her Energy Enhancement Course in Spain 2003
She started with the Energy Enhancement DVD Course but her experiences became so profound just by practising with the DVDs that soon booked her Course in Argentina. Here is a report on the DVD Course...
Hi, I want to tell you about my recent feeling, It came spring in Japan suddenly, I felt like my blockage began to melt and I felt negative feeling. I took a herbal face massage about 1.5 hours yesterday night, it dozed me .

End of that it came up to my mind that you were shining in white space. next Devi, Danisa, Sebaschan, me, and my partner I have never seen. You and Danisa's halo was more clear.

After that, I could feel that inside my body and my every cells swimming in lighting for a while. And when I did Level1 initiation2 by DVD, with your shining image, I could feel filled white light was in my body, And I could feel energy circulate my body include my Hurt center where my blockage is.

I could breath strongly and through my blockage, I felt - Is it good?

It may be good season for meditation, as you said.


Thanks a lot .
with love,
DVD Student Japan MARCH 2008
THE CHANNEL
Dear Swami Satchidanand

I find this e-mail now! !
I'm sorry I have many junk mail. Thank you very much
I'm happy to find this, I love "Dear Sathya Sai Baba is a master who's aim is to raise the energy of everyone on this planet.
Objective art is where art touches the higher energies of God."

I think dancer is energy agent between god and audience with music, I want to be so.
When I danced recently, a audience moved to tears and some said moved to kundalini.
I was so happy.
When I was dancing at that time, I felt energy came to my inside from the music and I was danced by the energy, I felt the energy came from sky and earth through the music.
After that I was a ecstasy.

I'll try to do meditation, though it is difficult to me.

Thanks, so much!
with love,

Hiromi Danisa's student from Japan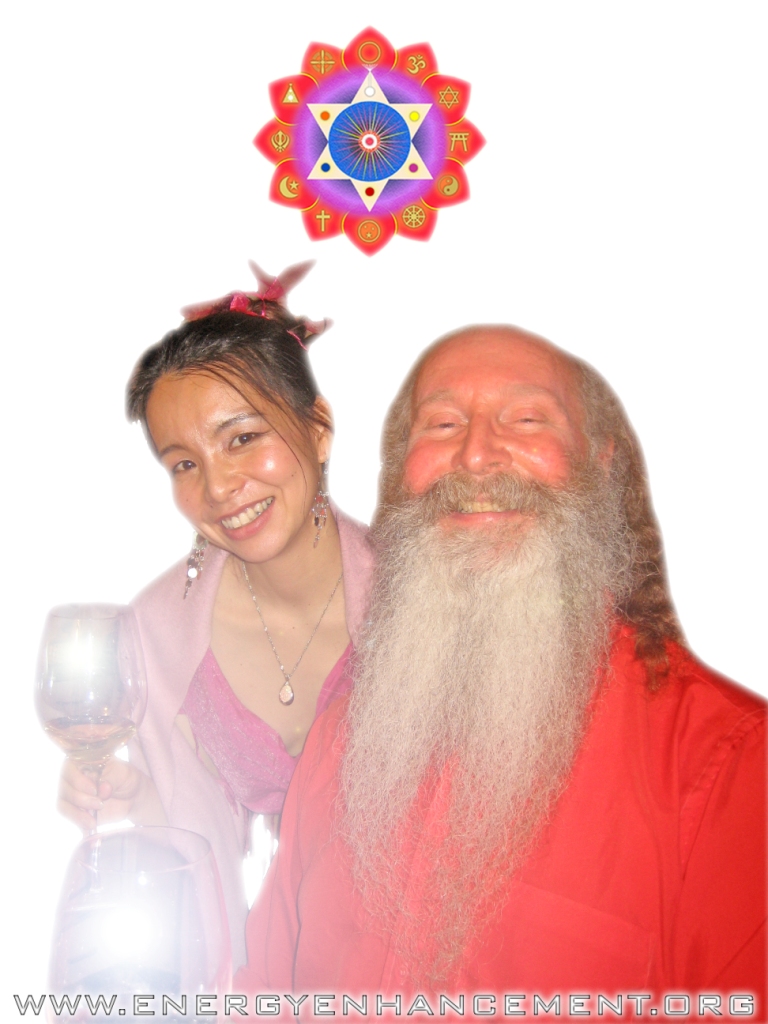 HIROMI AND SATCHIDANAND ON THE ENERGY ENHANCEMENT COURSE IN ARGENTINA JULY 2008
The art of dance is wonderful.

It gives the audience a real experience of energy, like a miracle.

It gives the dancer a real experience of giving energy.

Meditation helps the dancer to be in this high energy state 24 hours per day.

It helps control people who are energy vampires who always want to suck your energy.

It removes blockages which stop the flow of your energy.

We hope you can learn Energy Enhancement meditation with us so that you can speed up your process of becoming the best dancer in the world! with many initiations to gain energy, remove blockages, clean karma and master fantastic relationships which are always problems for dancers.

Lots of Love and Light,

Satchidanand, teacher of Danisa
Above is the picture of Hiromi from Japan who is a nurse working with neglected children and also a dancer, a dance teacher with her own team - She wants to move towards becoming a teacher of spiritual belly dance - ALL BELLY DANCERS ARE UNCONSCIOUSLY TRYING TO HEAL THE SECOND CHAKRA, THE CHAKRA OF RELATIONSHIPS - at present on the Energy Enhancement Course JULY 2008 in Argentina together with people from Finland and the UK.
At the moment she is working on the Liberation of Blockages and Dancing through the Chakras with Devi Dhyani as her extra Courses and also working on Energy Enhancement Levels 1 and 2 - removing blockages from the Body, Chakras, Antahkarana above the head and the infinity of Chakras below the center of the earth which eventually meet, in the center of the Universe, in God.
As a special treat we are teaching her special elements out of the "Mastery of Relationships Program" of Level 3 and Level 4, because she needs it, because of her father dying when she was three years old, leaving behind many blockages in the second chakra. Yesterday she said she felt liberated in that area. She is very happy.
"A good student must learn how to ask" - The request is never refused!
Another student - another nurse and also a Yoga Teacher, was saying that as she pursued one of her bad thoughts, "The whole world is shitty and filled with shit!" which always every day was creeping up on her to pounce even after using the emotional freedom technique for 5 years and knowing the necessity for keeping a positive mind - THE SECRET. Only the Enlightened can keep a positive mind.
Grounding the negative karmic mass of the SHIT thought into pure, positive spiritual energy, she saw psychically that the collective blockages that she was working on were grounding and the Negative Karmic Mass was burning up in the Center of the Earth - this is the guided meditation of Alchemical VITRIOL - but also that the released angels were travelling to be integrated into the higher psychic bodies and she saw this as beautiful coloured jewels were travelling up, from the center of the blockages after all the negative Karmic Mass had been transmuted, resurrected into the center of the universe!!
The first week of the course we are always raising the energies of the students and removing their negativity and getting their trust. And to do that we have to oppose the negative symptoms of Energy Blockages because the blockages live in our bodies lifetime after lifetime, like riders riding a Donkey! And they want to keep the donkey well under control and to do that they want a stupid donkey!! One that will listen to all their negativity and existentialist Bullshit!!
But once the Donkey starts to become a little bit more intelligent it starts to buck and the blockages get afraid and try harder, but eventually they are thrown off, thrown out, healed and integrated.
Enlightenment awaits.
The "SECRET" is that not only MUST we develop positivity, and only the Enlightened can remain permanently Positive, but also we must be capable of dissolving all the negativity. It is the blockage induced "Ostrich Syndrome" which ignores this reality and lives in La La land. "You're living in a Dream World Neo!" - Matrix. Only Energy Enhancement with ancient effective tried and tested techniques can teach this Alchemical Dissolution!!
Energy Enhancement is working to free humanity from its collective History so as the raise humanities vibrations to the next initiatory levels - just read the testimonials from many students over the previous years which all say the same thing.. Energy Enhancement works!!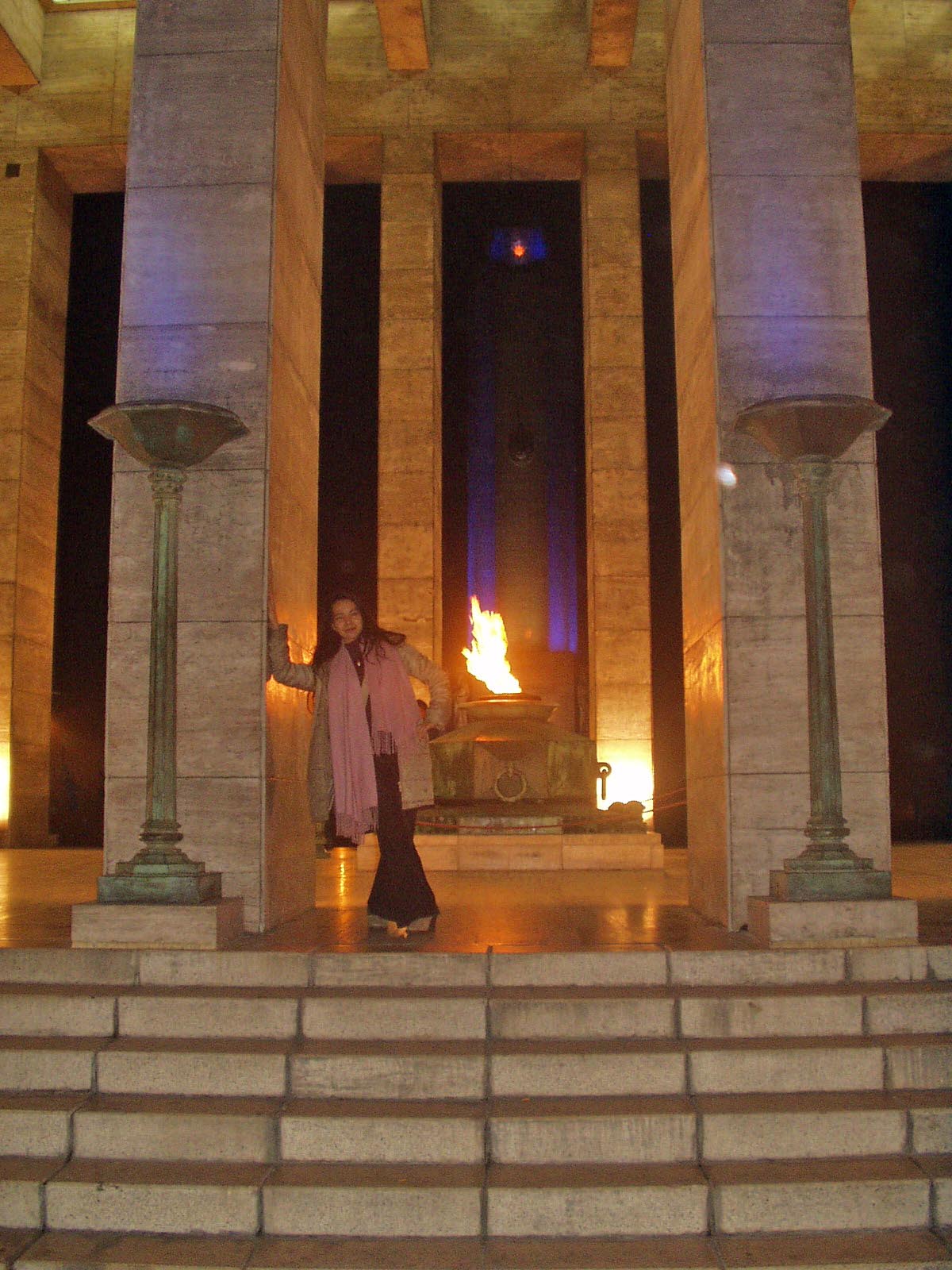 Hiromi - the Monument - Rosario
Impression from Devi of the teaching of Hiromi in ARGENTINA 2008 Jun.19th-July.16th
DANCE - LIBERATION OF BLOCKAGES AND DANCING THROUGH THE CHAKRAS
a. Liberation of Blockages using more than 3 hours per day over 14 days
b. Dancing through the Chakras 3 Hours per day for 14 days.
a) Hiromi was a student of Danisa de Paul of Belly Dance in Japan from 2006 to 2007.
Danisa is one of our students from Spain in 2001-2003. Devi is her Reiki Master as a Student of Reiki. After Dani graduated as a Reiki Master and Student of Energy Enhancement at this period with us she decided to go to Japan and become a teacher in Tokio!
Hiromi Nakagawa is her student. Hiromi asked who taught her how to Dance Sacred dance and with the answer, "Devi", Hiromi came to Argentina to study the techniques of ENERGY ENHANCEMENT and Two Extra Courses - Liberation of Blockages (L.B) and Dancing through the Chakras (D.T.C)
At the start of the first classes I realized Hiromi did not know how to breathe.
I thought, "it will be impossible for me try to teach dance with connection to the Divine if She does not know how to breathe"
There appeared an idea in my head, - The best way to make her improve the ability to breathe will be if I initiate her into Reiki One because every day she would need to do self-Reiki and I added the singing of the Bija (seed) Mantra. Like that she needed to inspire very deep and expire very long to sing.
At the end of the 28 days she could last practically more time than me or equal time of singing!!
The ability to breathe properly improved in my opinion all the rest of the exercises.
My very deep feeling was that she was a very good student. She had a lot discipline and concentration, a pleasure to teach her.
Another thing I detected during a Reiki Initiation, using the techniques of Energy Enhancement was that her Father, who died when she was 3 years old from cancer, was living as an Energy Blockage in her aura.
Using the techniques of Energy Enhancement, I helped him to go to the sky to meet the Light but in this case it is always advisable that somebody from the family help them creating a channel of light By lighting a candle for 9 days to do so. - Her father would probably be trying to help her and all the family and for that reason wanting to stick around but with so much negative karmic mass which created his cancer during his life, he could only create problems – sickness, negative emotions and thoughts - in one member of the family.
I asked Hiromi to do this candle for 9 days. This fact together with all the rest of the practices (ENERGY ENHANCEMENT, LIBERATION OF BLOCKAGES, Self Reiki) helped her a lot to discharge the base chakra, her heart and throat chakras.
If you manage to clear your chakras which happens a lot with the practices of ENERGY ENHANCEMENT, with the LIBERATION OF BLOCKAGES Course especially with the turning practices we did during the classes of Liberation of Blockages the improvement in anything you do or practices you do need to be a lot, like better feeling in your meditation, more conciseness, more abilities to create, to improvise. At the start she could not turn without getting feeling of sickness at the end of the 14 days she could enjoy turning, because the more important heavy load of Trauma formed Negative Karmic Mass was released by the techniques.-
The other 14 days with Dancing Through the Chakras Course were a very good experience for Hiromi, I think, because she could expand her abilities to Dance being a channel, creating spontaneously a choreography with the elements she learned on the course of Dancing Through the Chakras, with the different style from the folk dances of the world. Also she learned how to have an internal a golden light, which I hope will be with her ALL HER LIFE!!
Many thanks HIROMI FROM DEVI WITH MUCH LOVE!!
One day, when I was dancing in a show, I felt strong energy flowing my body from the music, earth and universe
It seemed someone made me…it was the first time to feel flowing strong energy. And audience felt that too!
I thought "this experience is very important connecting my pass, to be a true dancer having a channel with God ….beautiful, sparkling, giving love and energy to audience. I want to know more."
When I saw ENERGY ENHANCEMENTC homepage, I felt destiny! I shed tears! Though I didn't know the meaning at all I thought this course lead to my wish.
And my dance teacher I like very much recommended me. That's why I came these courses.
In these courses, I could learn about my daily question, for example "Why I feel bad feeling from the person? ",
"Why do I feel so strong connection with him?", " How can I do to be spiritual dancer?", "How can I live always happy?"
Also, I saw a past life in meditation…I was surprised!! It was very hard and I realized the meaning of strong connection with someone.
And at the same time I felt healing my past trauma. I realized ENERGY ENHANCEMENT is self healing process.
It was a precious experience! Now, I came back to Japan, I do meditation especially before dancing show.
I need purify and receive energy from God and angel to have enough energy.
I want to purify myself, I have too many blockage from past lives…
I was taught Self Reiki too… Japanese started Reiki but It is not popular in Japan. I had not knew about it .
I learned Self Reiki from Devi and I continued 21days, after that I felt my hand have stronger energy.
And I learned Mudra too…variety shape of hands ,these have a amazing power!! I was very interested in. I loved that! I'm doing everyday in Japan too and I used it in dance.
I learned variety dance, many stretches, breathing(voice) and turning…. I have learned so many things, I could know the true meaning…I would like to learn more!!
I feel I 'm in new stage in my life, many things changed after these courses, good changing.
I miss Satch , Devi and Rosario!
Until I can go to your course again, I'll try my best by myself. Please help me!
I try….
I want to live free.
I want to live happy always.
Master of Relationship.
I want to be Leilaa.
I keep in my heart about precious thing….
I'll try to plan
Thanks a lot!!
With big love and hug!!
See you again!!
Hiromi from Japan 2008.Aug,10th,Sun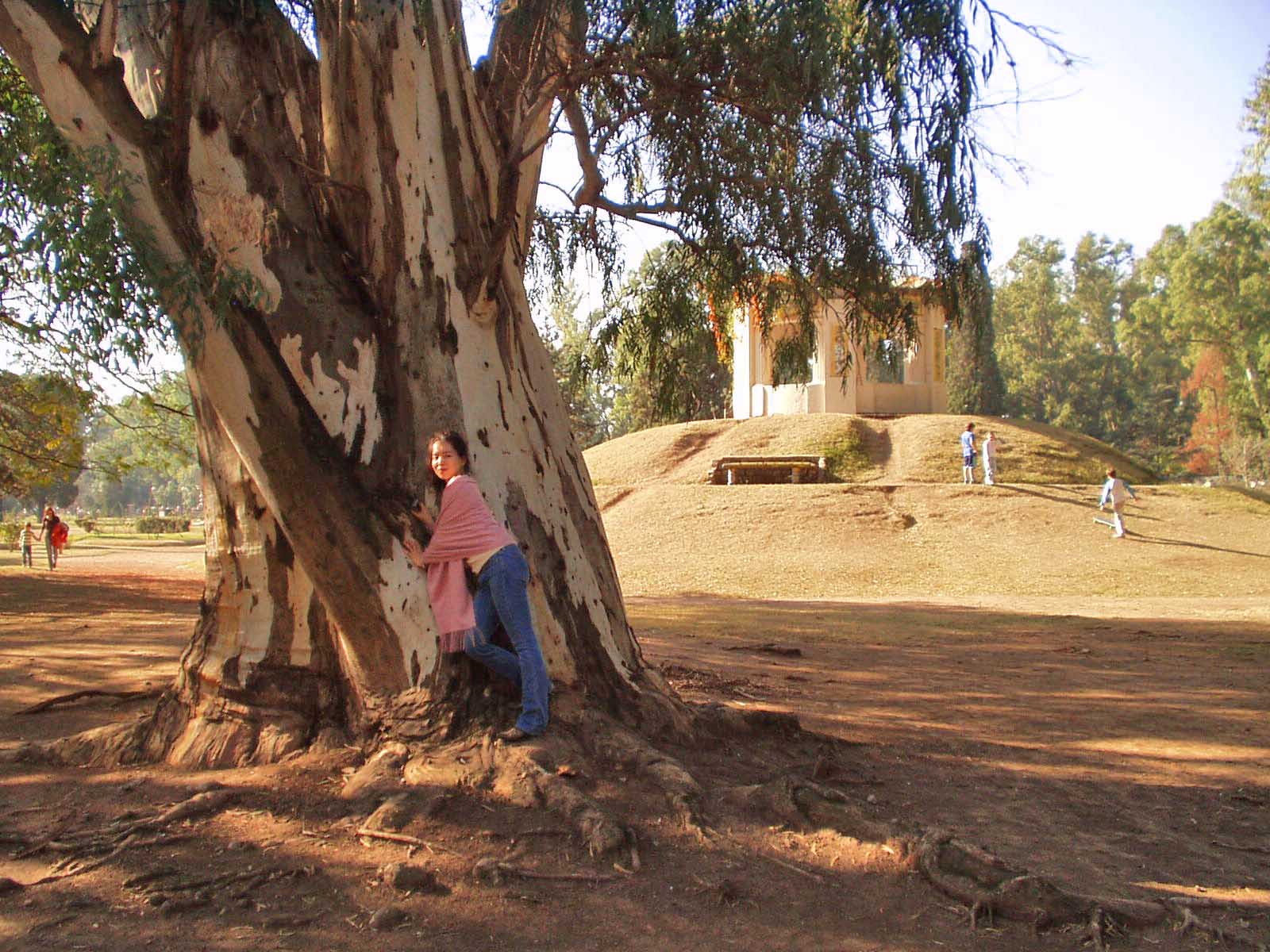 HIROMI IN ARGENTINA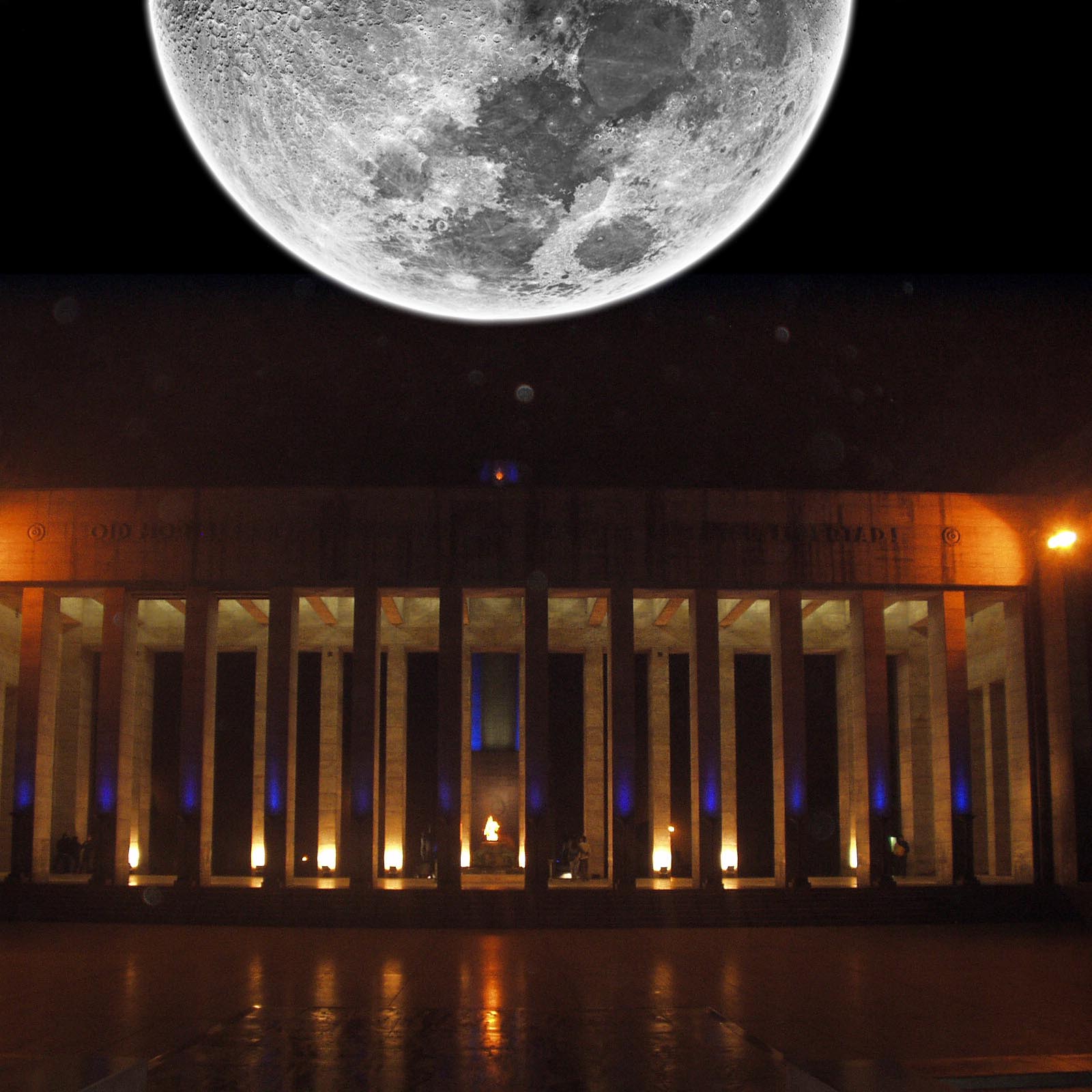 Rosario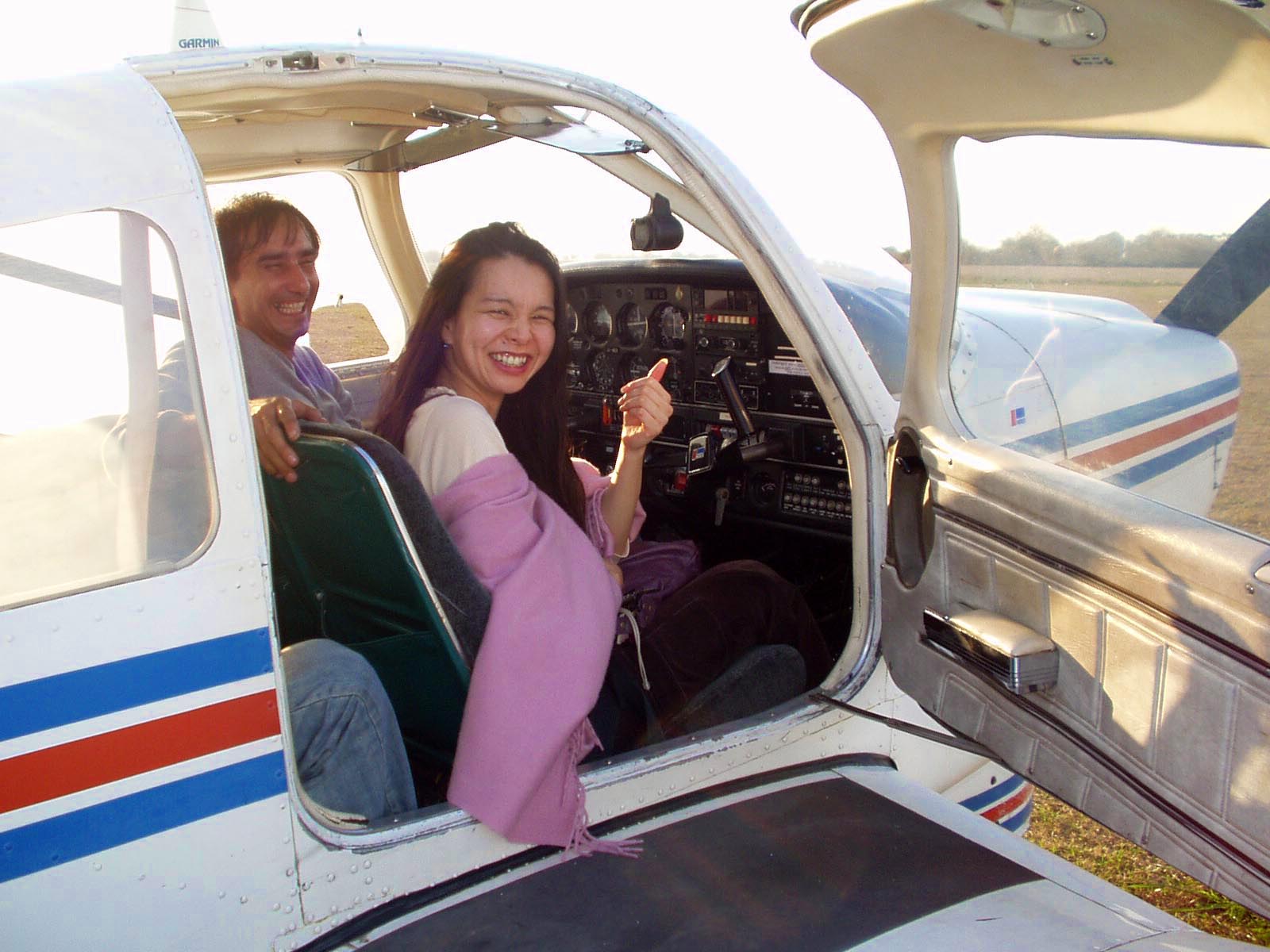 HIROMI FLYING HIGH IN ARGENTINA ON HER ENERGY ENHANCEMENT COURSE
PRICES FOR THE ENERGY ENHANCEMENT COURSE IN IGUASSU, INDIA 2009 - 2010, PERU, SPAIN - CLICK HERE!!
COME AND GET EXPERIENCED!
EMAIL sol@energyenhancement.org
To Arrange Your Course
4 WEEK COURSES AT ANY TIME
LEVEL 1 AND LEVEL 2!!
GAIN MASSIVE ENERGY
REMOVE ENERGY BLOCKAGES
ENQUIRE FOR YOUR COURSE NOW!!
email sol@energyenhancement.org for details
ENERGY ENHANCEMENT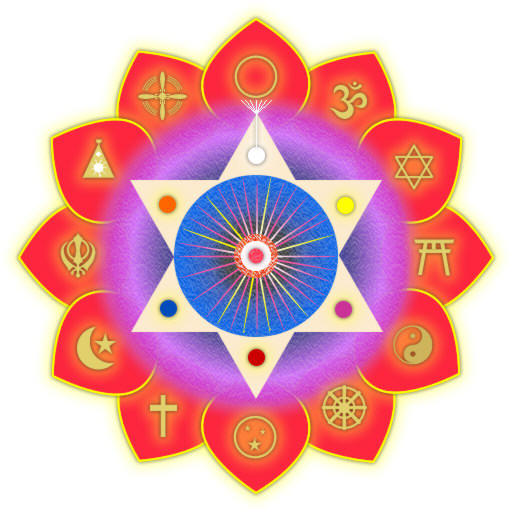 LEVEL 2
IGUAZU
BIG WATER!!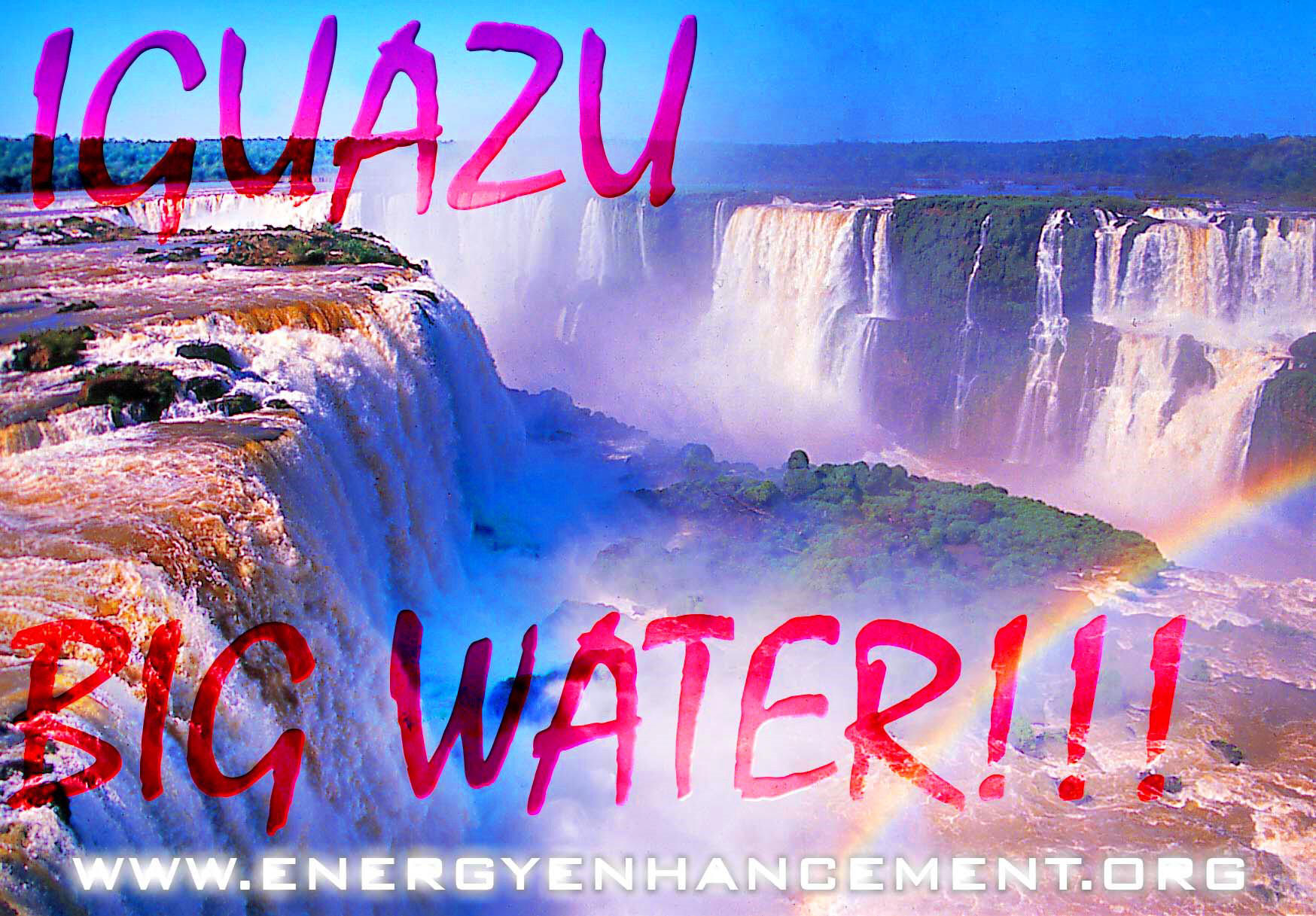 NATIONAL PARK OF IGUAZU - UNITED NATIONS PROTECTED SITE
ARE YOU READY FOR THE ENERGIES OF ENLIGHTENMENT?
COME VISIT SATCHIDANAND FOR YOUR ENERGY ENHANCEMENT COURSE
JOURNEY TO IGUAZU