OSHO
ZEN
WALKING IN ZEN, SITTING IN ZEN
Chapter 12: The Heart Always Knows
Question 5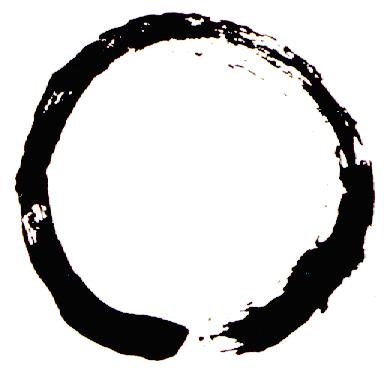 Energy Enhancement Enlightened Texts Zen Walking in Zen, Sitting in Zen
Question 5
EVEN SOME OLD PROBLEMS JUST DISAPPEARED.
That's the miracle of the heart: the heart simply helps to get rid of those problems that the mind cannot solve. The mind goes on and on moving in circles. The heart simply takes a jump out of those circles and suddenly has transcended those problems which have always tortured you. Suddenly you see that they are irrelevant, that there is no need to solve them, that there is no need even to bother about them, that they are not your concern, they don't belong to you -- as if a person has come out of sleep and the problems that he was facing in his dreams evaporate, are suddenly no longer relevant. That's what has happened, Uli.
Now you say: EVEN SOME OLD PROBLEMS JUST DISAPPEARED. HOW COULD THE WRONG MOMENT PROVE TO BE THE RIGHT ONE?
It simply proves it was not the wrong moment; it was the right moment, but you were just not aware of it. Now you are aware of it. Now move consciously deeper into it. If unconsciously so much has happened, if just by groping in the dark so much has happened, there if you start moving consciously, immense is the possibility of your growth, great is the hope. Greater flowers are waiting. The spring has come, you have seen the first blossoms; now soon all the trees will be blossoming. Your whole being will become a fragrance.
But drop that idea that you have moved out of a wrong decision; it was not wrong. Your mind was thinking that it was wrong, but your heart knew far better. The heart always knows better than the mind.
Next: Chapter 12: The Heart Always Knows, Question 6
Energy Enhancement Enlightened Texts Zen Walking in Zen, Sitting in Zen
Chapter 12:
Osho - Talks on Zen: Walking in Zen, Sitting in Zen, Chapter 12: The Heart Always Knows, Question 1, THE BUDDHA SAID, 'IF YOU WANT TO SEE, SEE AT ONCE. DON'T LET THE MIND ENTER INTO IT.' CAN YOU TELL US MORE ABOUT 'SEEING'? at energyenhancement.org
Osho - Talks on Zen: Walking in Zen, Sitting in Zen, Chapter 12: The Heart Always Knows, Question 2, I HAVE FOUR SPECIALTIES: I SLEEP VERY DEEPLY IN YOUR DISCOURSE, I EAT LOTS OF CHOCOLATE AND ICE CREAM, I AM A GERMAN GIRL AND I AM FOOLING AROUND WITH AN INDIAN SWAMI. CAN I GET ENLIGHTENED? at energyenhancement.org
Osho - Talks on Zen: Walking in Zen, Sitting in Zen, Chapter 12: The Heart Always Knows, Question 3, I TOOK SANNYAS OUT OF THE WRONG REASONS, NOT OUT OF THE HEART. I HAD THOUGHT,
Osho - Talks on Zen: Walking in Zen, Sitting in Zen, Chapter 12: The Heart Always Knows, Question 4, TWEARING THE MALA IS NO LONGER A SACRIFICE BUT A GRACE AND A PLEASURE at energyenhancement.org
Osho - Talks on Zen: Walking in Zen, Sitting in Zen, Chapter 12: The Heart Always Knows, Question 5, EVEN SOME OLD PROBLEMS JUST DISAPPEARED at energyenhancement.org
Osho - Talks on Zen: Walking in Zen, Sitting in Zen, Chapter 12: The Heart Always Knows, Question 6, WHAT DO YOU SAY TO A MIND WHICH GOES ON THINKING IN FOUR DIFFERENT LANGUAGES? (PERSIAN, ENGLISH, FRENCH, GERMAN.) at energyenhancement.org
Osho - Talks on Zen: Walking in Zen, Sitting in Zen, Chapter 12: The Heart Always Knows, Question 7, WHY AM I SO MUCH AFRAID OF DEATH? at energyenhancement.org
Osho - Talks on Zen: Walking in Zen, Sitting in Zen, Chapter 12: The Heart Always Knows, Question 8, WHAT DO YOU DO FOR EXERCISE? at energyenhancement.org
Osho - Talks on Zen: Walking in Zen, Sitting in Zen, Chapter 12: The Heart Always Knows, Question 9, ARE THERE REALLY ANY COINCIDENCES? at energyenhancement.org