OSHO
ZEN
WALKING IN ZEN, SITTING IN ZEN
Chapter 12: The Heart Always Knows
Question 8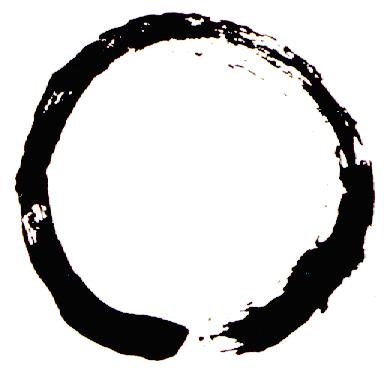 Energy Enhancement Enlightened Texts Zen Walking in Zen, Sitting in Zen
The eighth question
Question 8
OSHO,
WHAT DO YOU DO FOR EXERCISE?
Anand Prachi,
I JUST TELL a few really good jokes to myself and then laugh loudly and roll on the ground. I know no other better exercise! You can ask Vivek -- once in a while she catches me rolling on the ground!
Just the other day I was telling these jokes to myself:
Richard Nixon was suspicious of some of the politicians surrounding him, thinking there was a conspiracy developing against him.
So he gathered together his closest aides and they went to a small village somewhere in the Alps to investigate the problem.
On the second morning Nixon opened the blinds to his bedroom window, and there in the snow someone had pissed: "Nixon is an asshole." Disturbed by this, Nixon set his smartest forensic scientists to work to find the culprit.
After forty-eight hours they reported back to him.'We have bad news," they said. "We've analyzed the urine and found that it came from Henry Kissinger."
"Oh no!" said Nixon.
"But there is even worse news to come, sir. We've also discovered it is Mrs Nixon's handwriting!"
Richard Nixon, Henry Kissinger, a catholic priest and a hippie were riding in a small airplane when the landing gear fell off.
The panic-stricken pilot rushed out of the cockpit. "I'm sorry, boys, this plane's not going to make it. There are only four parachutes and as I'm the captain I get one."
He grabbed a parachute and jumped out.
Richard Nixon stood up and said, "I'm the President; the nation needs me -- sorry, gentlemen...." He grabbed a parachute and jumped.
Henry Kissinger jumped up shouting, "I'm the smartest man in the world! The world cannot afford such a sacrifice!" He grabbed a parachute and jumped out.
The priest spoke next: "My son, you are still young -- you take the last one!"
"Don't worry, father," the hippie said. "There is a parachute for each of us -- 'the smartest man in the world' just grabbed my backpack and jumped with it!"
Next: Chapter 12: The Heart Always Knows, Question 9
Energy Enhancement Enlightened Texts Zen Walking in Zen, Sitting in Zen
Chapter 12:
Osho - Talks on Zen: Walking in Zen, Sitting in Zen, Chapter 12: The Heart Always Knows, Question 1, THE BUDDHA SAID, 'IF YOU WANT TO SEE, SEE AT ONCE. DON'T LET THE MIND ENTER INTO IT.' CAN YOU TELL US MORE ABOUT 'SEEING'? at energyenhancement.org
Osho - Talks on Zen: Walking in Zen, Sitting in Zen, Chapter 12: The Heart Always Knows, Question 2, I HAVE FOUR SPECIALTIES: I SLEEP VERY DEEPLY IN YOUR DISCOURSE, I EAT LOTS OF CHOCOLATE AND ICE CREAM, I AM A GERMAN GIRL AND I AM FOOLING AROUND WITH AN INDIAN SWAMI. CAN I GET ENLIGHTENED? at energyenhancement.org
Osho - Talks on Zen: Walking in Zen, Sitting in Zen, Chapter 12: The Heart Always Knows, Question 3, I TOOK SANNYAS OUT OF THE WRONG REASONS, NOT OUT OF THE HEART. I HAD THOUGHT,
Osho - Talks on Zen: Walking in Zen, Sitting in Zen, Chapter 12: The Heart Always Knows, Question 4, TWEARING THE MALA IS NO LONGER A SACRIFICE BUT A GRACE AND A PLEASURE at energyenhancement.org
Osho - Talks on Zen: Walking in Zen, Sitting in Zen, Chapter 12: The Heart Always Knows, Question 5, EVEN SOME OLD PROBLEMS JUST DISAPPEARED at energyenhancement.org
Osho - Talks on Zen: Walking in Zen, Sitting in Zen, Chapter 12: The Heart Always Knows, Question 6, WHAT DO YOU SAY TO A MIND WHICH GOES ON THINKING IN FOUR DIFFERENT LANGUAGES? (PERSIAN, ENGLISH, FRENCH, GERMAN.) at energyenhancement.org
Osho - Talks on Zen: Walking in Zen, Sitting in Zen, Chapter 12: The Heart Always Knows, Question 7, WHY AM I SO MUCH AFRAID OF DEATH? at energyenhancement.org
Osho - Talks on Zen: Walking in Zen, Sitting in Zen, Chapter 12: The Heart Always Knows, Question 8, WHAT DO YOU DO FOR EXERCISE? at energyenhancement.org
Osho - Talks on Zen: Walking in Zen, Sitting in Zen, Chapter 12: The Heart Always Knows, Question 9, ARE THERE REALLY ANY COINCIDENCES? at energyenhancement.org