OSHO
ZEN
WALKING IN ZEN, SITTING IN ZEN
Chapter 15: So Lost And So At Home
Question 1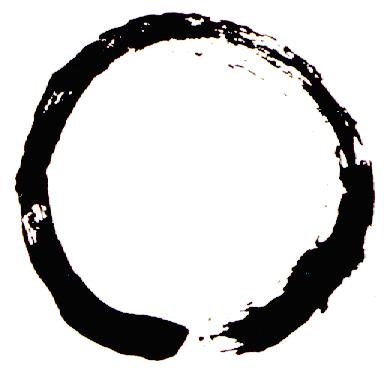 Energy Enhancement Enlightened Texts Zen Walking in Zen, Sitting in Zen
The first question
Question 1
OSHO, HOW DOES IT HAPPEN THAT I FEEL SO AT HOME AND SO LOST IN THIS BUDDHAFIELD?
Deva Kamma,
THERE IS NO CONTRADICTION IN IT; it is as it should be. To be lost, utterly lost, is to be at home. Man ordinarily lives as an ego, separate from the whole, like an island, with a definite identity -- the name, the form; he is somebody. And our whole life we make every effort to go on defining ourselves, who we are, for the simple reason that we don't know who we are. So we create an artificial, arbitrary identity; that's what the ego is.
When you enter into a love relationship with a Master -- that's what entering into a Buddhafield is -- you start losing your old identity, your definition becomes blurred. It was arbitrary anyway -- it starts melting; your limits start merging with the unlimited. You are no more somebody; you start becoming a nobody, a nothingness.
Hence the feeling of being lost, because you are missing your old games, trips; you are missing your old miseries, your so-called old pleasures; you are missing all that you had known before as part of your being. A new being is arising, a being which is not isolated from the whole, not encapsulated but one with the whole -- a wave which is part of the ocean. It is still a wave, but now a deep understanding is happening that "I am not separate," that "I need not be worried about myself," that "I have been before I was born and I will be after I am gone. This being a wave is only a phase, a momentary phenomenon. It is only a question of form; deep down I am one with the formless ocean, I am oceanic."
This is the experience, Deva Kamma, that is happening to you; hence you will feel lost -- lost if you compare it with your old identity. And the comparison comes naturally because the old is well known. Maybe for many lives you have been decorating it, maintaining it, nourishing it, nurturing it. It is an ancient habit, almost perennial; you have forgotten when it began. It is as old as the creation itself; it has gone very deep -- its roots have gone very deep. Now all that is changing. The old is dying, and you are acquainted only with the old, hence you will feel like a death is happening.
But if you look to the new, which is very fresh, just like a breeze, just like a dewdrop, just like a newly opening bud of a rose, very fresh.... You are not yet fully aware of it; it is so new, you will need a little time to be introduced to it, to become acquainted with it. But it is happening because both these processes happen simultaneously. The death of the old and the birth of the new are two sides of the same coin.
If you start looking at the new then you will feel at home. That too is happening: in a very very vague way you are becoming aware of that too. Slowly slowly the new will become settled; the old will become just a memory, a fading memory, a dream that you had dreamt while you were asleep, something that had not happened to you, maybe you had seen it in a movie or read it in a novel; it was somebody else's story. And slowly slowly it will go so far away from you that it will become difficult even to recollect it. Then the discontinuity has happened totally. Your umbilical cord is cut; you are really out of the womb of the past. You have started breathing on your own, in a new way, as a nobody.
It feels strange to be impersonal, but to be impersonal is the only way to be universal. Not to be is the only way of being. Shakespeare's dilemma, "To be or not to be..." cannot be resolved by philosophy, it can be resolved only by meditation, because in meditation not to be prepares the way for you to be. There is no question of choosing -- you need not choose between the two, there is no question of either/or -- not to be is the way for you to be. If you choose not to be you have chosen the other too: if you choose to be you will have to pass through the process of non-being.
Meditation is a process of death, of non-being, of becoming nothing on your own accord, of disappearing into the whole, into the harmony of the whole. But it is a miracle, the greatest paradoxical experience of life. There is no contradiction in it, but there is a paradox. Seen from the intellectual standpoint, there is a paradox.
You ask: HOW DOES IT HAPPEN THAT I FEEL SO AT HOME AND SO LOST IN THIS BUDDHAFIELD?
That's how it happens, that's the way it happens. That's the way of the ultimate law -- ais dhammo sanantano. If you had asked Buddha he would have said: Suchness, tathata. This is how the universal law functions: you disappear and you appear for the first time. But you appear in such a new way -- not as a person, not as a name, not as a form, not as a separate identity but just as a total oneness with the whole, in unison with the whole.
That's what is happening here. Slowly slowly the energies of the sannyasins are melting and merging and becoming one. Thousands of my sannyasins are functioning in a kind of deep orchestra; they are no longer solo players. They have drowned themselves in this Buddhafield.
It needs guts, it needs courage, it needs intelligence, it needs awareness to move from the known into the unknown, to go into the uncharted sea.
Deva Kamma, you have left this shore. Your small boat is moving towards the unknown. Never look back. The old shore will call you back, it will try to seduce you, it will give you many promises, but remember, it has never fulfilled any promise. And you have lived on this shore for so long; don't forget the misery, the pain, the anguish, the nightmare that it has been for you for years together. Now go on moving. Don't look back look ahead. And always look for the new, the fragile, that which is just arriving on the scene. You will need alertness to recognize it.
Next: Chapter 15: So Lost And So At Home, Question 2
Energy Enhancement Enlightened Texts Zen Walking in Zen, Sitting in Zen
Chapter 15:
Osho - Talks on Zen: Walking in Zen, Sitting in Zen, Chapter 15: So Lost And So At Home, Question 1, HOW DOES IT HAPPEN THAT I FEEL SO AT HOME AND SO LOST IN THIS BUDDHAFIELD? at energyenhancement.org
Osho - Talks on Zen: Walking in Zen, Sitting in Zen, Chapter 15: So Lost And So At Home, Question 2, I HAVE BEEN A SANNYASIN FOR ONLY THREE DAYS AND YET I HAVE STARTED TO DISLIKE THE NONSANNYASINS. WHAT IS HAPPENING? at energyenhancement.org
Osho - Talks on Zen: Walking in Zen, Sitting in Zen, Chapter 15: So Lost And So At Home, Question 3, CAN YOU GIVE ME A NEW ZEN KOAN TO MEDITATE ON BECAUSE FOR ALL THE OLD ONES I CAN FIND THE ANSWERS IN THE ZEN SCRIPTURES? at energyenhancement.org
Osho - Talks on Zen: Walking in Zen, Sitting in Zen, Chapter 15: So Lost And So At Home, Question 4, WHY ARE YOU TALKING ABOUT TITS SO MUCH? at energyenhancement.org
Osho - Talks on Zen: Walking in Zen, Sitting in Zen, Chapter 15: So Lost And So At Home, Question 5, ARE CHILDREN REALLY SO INTELLIGENT, OSHO, AS YOU ALWAYS SAY THEY ARE? at energyenhancement.org
Osho - Talks on Zen: Walking in Zen, Sitting in Zen, Chapter 15: So Lost And So At Home, Question 6, IT TOOK YOU SEVEN HUNDRED YEARS TO GET HERE. WHAT HAPPENED? at energyenhancement.org
Osho - Talks on Zen: Walking in Zen, Sitting in Zen, Chapter 15: So Lost And So At Home, Question 7, I'M GOING TO TELL THE TRUTH. I'M A BRITISH LADY: MY GREAT-GRANDFATHER WAS GOVERNOR OF DELHI AND MY GREAT-UNCLE WAS PRIME MINISTER OF KASHMIR. I KNOW THERE'S VERY LITTLE HOPE FOR ME, BUT IS IT NOT POSSIBLE TO DEFY THE LAWS OF NATURE AND FALL IN TUNE WITH YOU IN SPITE OF THIS UNFORTUNATE HERITAGE? at energyenhancement.org
Osho - Talks on Zen: Walking in Zen, Sitting in Zen, Chapter 15: So Lost And So At Home, Question 8, I CANNOT CONTROL MYSELF WHEN INSULTED. WHAT SHOULD I DO? at energyenhancement.org
Osho - Talks on Zen: Walking in Zen, Sitting in Zen, Chapter 15: So Lost And So At Home, Question 9, I AM A MATHEMATICIAN. CAN I ALSO BECOME A SANNYASIN? at energyenhancement.org
Osho - Talks on Zen: Walking in Zen, Sitting in Zen, Chapter 15: So Lost And So At Home, Question 10, IS THERE ANY SUCH THING AS A REAL MARRIAGE? at energyenhancement.org
Osho - Talks on Zen: Walking in Zen, Sitting in Zen, Chapter 15: So Lost And So At Home, Question 11, WHAT DO YOU SAY ABOUT DIVORCE? at energyenhancement.org
Osho - Talks on Zen: Walking in Zen, Sitting in Zen, Chapter 15: So Lost And So At Home, Question 12, LAUGHING THIS MORNING WAS SO PLEASURABLE. I FELT LIKE A BABY THAT IS BEING PLAYED WITH AND TICKLED. PLEASE TICKLE SOME MORE at energyenhancement.org