OSHO
ZEN
WALKING IN ZEN, SITTING IN ZEN
Chapter 15: So Lost And So At Home
Question 2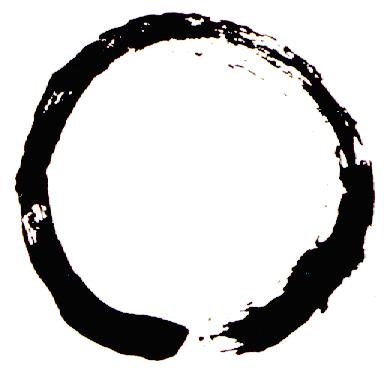 Energy Enhancement Enlightened Texts Zen Walking in Zen, Sitting in Zen
The second question
Question 2
OSHO, I HAVE BEEN A SANNYASIN FOR ONLY THREE DAYS AND YET I HAVE STARTED TO DISLIKE THE NONSANNYASINS. WHAT IS HAPPENING?
Dhyanananda,
THAT'S HOW FANATICISM IS BORN. That's how Christians, Mohammedans and Hindus have lived for centuries. That's how the foolish mind functions -- beware of it. Being a sannyasin does not mean that you have to dislike the non-sannyasins. Never look at anybody as a non-sannyasin, always look at the non-sannyasins as potential sannyasins. They are all potential sannyasins -- three days ago you were a non-sannyasin! Love them more because by your love you can help their potential to be actualized. If you dislike them you will become a cause of preventing them from becoming sannyasins. Help them.
This is not the way, but this is how the mind functions. I can understand. Mind is so ugly that it immediately starts creating new trips for the ego; even sannyas can become a trip for the ego. "Now I am a sannyasin, I am special. And the non-sannyasins? They are stupid people!" And just three days ago you were a non-sannyasin -- just three days ago! But it does not matter whether it is three days or three years, it is the same. Even after three minutes the mind starts spinning and weaving. It starts walking in a different way, looking at others with condemnation, with that ancient saintly look of "holier than thou."
Rastus was tired of being black. One day he came across an advertisement in the local paper which said: "Super Omo special skin-whitening cream -- makes skin whiter than white!"
Very excited, he purchased a packet and went home. He took a bath and scrubbed himself with the product. When he was finished, he looked in the mirror and found that his skin looked like that of a white man's.
Ecstatic, he ran out to show his wife who wasted no time in jumping into the bath herself. She too was very happy when she emerged looking like a white lady.
They found their young son and told him, "Hey, boy -- this is your chance to become a white boy!"
"But I don't want to be a white boy!" he exclaimed. "I'm happy the way I am -- I'm happy to be black!"
Rastus turned to his wife and said, "You know, I have been white for only one hour and already these blacks are giving me shit!"
Beware of this mind. These are the ways of the mind. A sannyasin has to drop the mind. You have to be alert about the ways the ego takes grip of you. You are not to become holier than others; on the contrary, sannyas simply means an initiation into being ordinary.
The Pope is addressed as Your Holiness, the Shankaracharya is addressed as Your Divinity, the founder of the Hare Krishna Movement was addressed as His Divine Grace. You have to remember that I address you as Your Holy Ordinariness! There is nothing more beautiful than just being ordinary. The moment you are ready to be ordinary you become divine; that's the only way to become divine.
God is very ordinary. If he were not ordinary he would not become the rocks, he would not become the trees, he would not become the animals, he would not become human beings; he would not descend to such lower states. But he is so ordinary... and he is so happy to be a fish or even to be a cockroach or a beetle.
I have heard:
George Harrison was walking in the garden and he came across a beetle and he said, "Hey, beetle, do you know? You must be happy that we have called our group The Beatles -- we have called our group by your name!"
The beetle looked at Harrison and said, "Do you call your group Eric? My name is Eric! I am no ordinary beetle."
Nobody is ordinary except a very few people -- a Buddha, a Jesus, a Zarathustra. These people are ordinary people; they have the courage to be ordinary. In that very courage they reach the ultimate depth of being and existence.
My sannyasins have to gather that courage to be nobodies; that's what I mean by being ordinary. Our whole effort here is to transform the mundane into the sacred. We don't want to create a rift between the mundane and the sacred; that has been the way for centuries -- the rift. That rift has created a schizophrenic humanity.
People are constantly in a tense state of affairs. The mundane pulls them to one side and the sacred to the very opposite. If they go with the mundane they feel guilty. If you enjoy eating and drinking and making merry then you feel guilty -- you are doing something wrong. If you stop eating, drinking, making merry, and you become an ascetic, you start feeling very anxious, very troubled, because you are going against nature. You start feeling,'What am I doing to myself? Is it right?a And then you have to constantly repress. You have to avoid the world, you have to escape to a monastery or to the Himalayas. And each small thing creates a problem for you. Rather than solving your problems you have created a thousand and one problems.
Your so-called saints live only in problems; everything is a problem. Eating is such a problem, they make so much fuss about it. They will eat this and they will not eat that. The Jaina monk cannot eat the poor potatoes. Why? What is wrong with potatoes? They look so innocent; one has never heard anything wrong about them -- they have never done any wrong to anybody. But a Jaina monk cannot eat potatoes. It is prohibited in his scriptures because they grow underground, they don't grow in the sunlight, so something is wrong with them. They grow in darkness; eating them will create darkness in you, you know? And you have to be a light unto yourself. So anything that grows underneath the earth is prohibited, carrots and all -- anything that grows underneath the earth. They don't believe in underground things.
I am a firm believer in underground things because they are very revolutionary! If you eat them they will help you to go underground. And finally everybody has to go underground, so why not prepare?
Once I was traveling with a Hindu monk. He would not drink milk from buffaloes. Why? -- because Hindu scriptures say that buffalo milk creates laziness. As if Indians can be more lazy! And that Hindu saint was not doing anything, so I said, "I don't see what trouble there will be -- you don't do anything at all. The buffalo milk can't harm you -- you are already lazy, so why be worried about it?"
Not only that, he only used to drink the milk from a white cow. I said, "What is the matter with black cows?"
"Black is an evil color."
I said to the saint. "Then we should part our ways; we cannot travel together, not even for a single moment. You are the most stupid person I have come across, because even from a black cow the milk is white, the milk does not become black! If the milk were becoming black maybe there would have been some point in your idea."
But he wouldn't listen.
And he will take only warm milk immediately from the cow, not heated on the stove or on a fire. The cow had to be milked just in front of him so that he could drink it warm from the cow itself. I said, "Why don't you just do what the kids do? Just drink from the tits! That will be even warmer. Even with milking it and then bringing it to you.... And it is not so hot that it remains really warm. You just drink directly from the cow's tits!"
He said, "What are you saying?"
I said, "Yes, that will make you a far greater saint!"
But these fools are worshipped by people.
He would only eat food prepared by a virgin girl, otherwise not. How is the food affected? Whether it is prepared by a virgin girl or by a non-virgin, how is the food affected? He said, "There are subtle vibrations."
I said, "I can trust you only.... I will bring two, three thalis prepared for you, one by a virgin girl, another by a woman who is married and has children, and the third by a prostitute, and you just show me which one belongs to whom just by their vibe. If you cannot judge then stop this nonsense. Don't talk nonsense. What vibes are you talking about?"
You should drop this idea that only hippies talk about vibes; Indian saints have been talking about them for at least five thousand years.
Now he was at a loss; he could not discriminate. So I said, "Then drop it -- you don't know what vibes are. You are just talking any stupid jargon. It may impress foolish people, but what vibes are you talking about?"
Hindu saints, Jaina saints, Buddhist monks are not allowed to sit in a place where a woman has just been sitting. A certain time has to elapse; after that they can sit, because that place goes on radiating sexual vibes from the woman. These people are utterly mad!
But these are the ways of the ego in order to make the demarcation that they are special, spiritual; they are not ordinary, mundane, wordly. Otherwise how to make a discrimination? How to condemn ordinary people? You have to create something; anything will do.
Jaina monks pull out their hair; they can't shave, they can't use scissors. As if scissors were great technology! They avoid technology -- as if a blade were great technology. They will pull out their hair. Utterly stupid! But thousands of people gather to see them pulling out their hair because they are performing a great austerity. Do anything stupid but do something which is unnatural and people will start worshipping you.
Christian monks used to beat themselves every morning. There were sects of Christian monks who would whip themselves every morning. Their bodies were continuously bleeding, their bodies had wounds all over them from foot to head. And the man who would whip himself the most would be thought to be the greatest saint. And people would gather to watch and count who was whipping himself more, who was bleeding more. Now these people who were whipping themselves were masochists and the people who had gathered to see them were sadists. They were both ill, pathological, but this pathology has persisted.
My whole work here is to drop this division between the mundane and the sacred. I want you to live a very ordinary life so that you don't have to go on any ego trips.
Remember, Dhyanananda, three days or three years or thirty years, it is all the same; time makes no difference. Be aware of the fact that the ego is very cunning and it will try to find out ways to puff you up. This is a very simple way: to dislike the non-sannyasins. Immediately you are special and they are ordinary people, they don't understand and you understand.
They are all people with potential. Love them, help them, respect them. That is their decision whether to be a sannyasin or not to be a sannyasin; that is their freedom, it is your freedom. And freedom should be respected.
Next: Chapter 15: So Lost And So At Home, Question 3
Energy Enhancement Enlightened Texts Zen Walking in Zen, Sitting in Zen
Chapter 15:
Osho - Talks on Zen: Walking in Zen, Sitting in Zen, Chapter 15: So Lost And So At Home, Question 1, HOW DOES IT HAPPEN THAT I FEEL SO AT HOME AND SO LOST IN THIS BUDDHAFIELD? at energyenhancement.org
Osho - Talks on Zen: Walking in Zen, Sitting in Zen, Chapter 15: So Lost And So At Home, Question 2, I HAVE BEEN A SANNYASIN FOR ONLY THREE DAYS AND YET I HAVE STARTED TO DISLIKE THE NONSANNYASINS. WHAT IS HAPPENING? at energyenhancement.org
Osho - Talks on Zen: Walking in Zen, Sitting in Zen, Chapter 15: So Lost And So At Home, Question 3, CAN YOU GIVE ME A NEW ZEN KOAN TO MEDITATE ON BECAUSE FOR ALL THE OLD ONES I CAN FIND THE ANSWERS IN THE ZEN SCRIPTURES? at energyenhancement.org
Osho - Talks on Zen: Walking in Zen, Sitting in Zen, Chapter 15: So Lost And So At Home, Question 4, WHY ARE YOU TALKING ABOUT TITS SO MUCH? at energyenhancement.org
Osho - Talks on Zen: Walking in Zen, Sitting in Zen, Chapter 15: So Lost And So At Home, Question 5, ARE CHILDREN REALLY SO INTELLIGENT, OSHO, AS YOU ALWAYS SAY THEY ARE? at energyenhancement.org
Osho - Talks on Zen: Walking in Zen, Sitting in Zen, Chapter 15: So Lost And So At Home, Question 6, IT TOOK YOU SEVEN HUNDRED YEARS TO GET HERE. WHAT HAPPENED? at energyenhancement.org
Osho - Talks on Zen: Walking in Zen, Sitting in Zen, Chapter 15: So Lost And So At Home, Question 7, I'M GOING TO TELL THE TRUTH. I'M A BRITISH LADY: MY GREAT-GRANDFATHER WAS GOVERNOR OF DELHI AND MY GREAT-UNCLE WAS PRIME MINISTER OF KASHMIR. I KNOW THERE'S VERY LITTLE HOPE FOR ME, BUT IS IT NOT POSSIBLE TO DEFY THE LAWS OF NATURE AND FALL IN TUNE WITH YOU IN SPITE OF THIS UNFORTUNATE HERITAGE? at energyenhancement.org
Osho - Talks on Zen: Walking in Zen, Sitting in Zen, Chapter 15: So Lost And So At Home, Question 8, I CANNOT CONTROL MYSELF WHEN INSULTED. WHAT SHOULD I DO? at energyenhancement.org
Osho - Talks on Zen: Walking in Zen, Sitting in Zen, Chapter 15: So Lost And So At Home, Question 9, I AM A MATHEMATICIAN. CAN I ALSO BECOME A SANNYASIN? at energyenhancement.org
Osho - Talks on Zen: Walking in Zen, Sitting in Zen, Chapter 15: So Lost And So At Home, Question 10, IS THERE ANY SUCH THING AS A REAL MARRIAGE? at energyenhancement.org
Osho - Talks on Zen: Walking in Zen, Sitting in Zen, Chapter 15: So Lost And So At Home, Question 11, WHAT DO YOU SAY ABOUT DIVORCE? at energyenhancement.org
Osho - Talks on Zen: Walking in Zen, Sitting in Zen, Chapter 15: So Lost And So At Home, Question 12, LAUGHING THIS MORNING WAS SO PLEASURABLE. I FELT LIKE A BABY THAT IS BEING PLAYED WITH AND TICKLED. PLEASE TICKLE SOME MORE at energyenhancement.org