OSHO
ZEN
WALKING IN ZEN, SITTING IN ZEN
Chapter 15: So Lost And So At Home
Question 7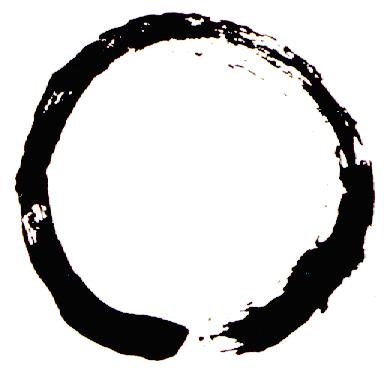 Energy Enhancement Enlightened Texts Zen Walking in Zen, Sitting in Zen
The seventh question
Question 7
OSHO, I'M GOING TO TELL THE TRUTH. I'M A BRITISH LADY: MY GREAT-GRANDFATHER WAS GOVERNOR OF DELHI AND MY GREAT-UNCLE WAS PRIME MINISTER OF KASHMIR. I KNOW THERE'S VERY LITTLE HOPE FOR ME, BUT IS IT NOT POSSIBLE TO DEFY THE LAWS OF NATURE AND FALL IN TUNE WITH YOU IN SPITE OF THIS UNFORTUNATE HERITAGE?
Anand Anupam,
DON'T BE WORRIED -- truth liberates! You have confessed the sin. That's the beauty of confession; now there is no worry.
Heinrich Heine was dying and these were his last words: "God will forgive me -- it is his trait."
So don't be worried. Even if you are British, God is going to forgive you. All that is needed on your part is to confess. And don't take my jokes seriously. The British are beautiful people -- I love them.
Next: Chapter 15: So Lost And So At Home, Question 8
Energy Enhancement Enlightened Texts Zen Walking in Zen, Sitting in Zen
Chapter 15:
Osho - Talks on Zen: Walking in Zen, Sitting in Zen, Chapter 15: So Lost And So At Home, Question 1, HOW DOES IT HAPPEN THAT I FEEL SO AT HOME AND SO LOST IN THIS BUDDHAFIELD? at energyenhancement.org
Osho - Talks on Zen: Walking in Zen, Sitting in Zen, Chapter 15: So Lost And So At Home, Question 2, I HAVE BEEN A SANNYASIN FOR ONLY THREE DAYS AND YET I HAVE STARTED TO DISLIKE THE NONSANNYASINS. WHAT IS HAPPENING? at energyenhancement.org
Osho - Talks on Zen: Walking in Zen, Sitting in Zen, Chapter 15: So Lost And So At Home, Question 3, CAN YOU GIVE ME A NEW ZEN KOAN TO MEDITATE ON BECAUSE FOR ALL THE OLD ONES I CAN FIND THE ANSWERS IN THE ZEN SCRIPTURES? at energyenhancement.org
Osho - Talks on Zen: Walking in Zen, Sitting in Zen, Chapter 15: So Lost And So At Home, Question 4, WHY ARE YOU TALKING ABOUT TITS SO MUCH? at energyenhancement.org
Osho - Talks on Zen: Walking in Zen, Sitting in Zen, Chapter 15: So Lost And So At Home, Question 5, ARE CHILDREN REALLY SO INTELLIGENT, OSHO, AS YOU ALWAYS SAY THEY ARE? at energyenhancement.org
Osho - Talks on Zen: Walking in Zen, Sitting in Zen, Chapter 15: So Lost And So At Home, Question 6, IT TOOK YOU SEVEN HUNDRED YEARS TO GET HERE. WHAT HAPPENED? at energyenhancement.org
Osho - Talks on Zen: Walking in Zen, Sitting in Zen, Chapter 15: So Lost And So At Home, Question 7, I'M GOING TO TELL THE TRUTH. I'M A BRITISH LADY: MY GREAT-GRANDFATHER WAS GOVERNOR OF DELHI AND MY GREAT-UNCLE WAS PRIME MINISTER OF KASHMIR. I KNOW THERE'S VERY LITTLE HOPE FOR ME, BUT IS IT NOT POSSIBLE TO DEFY THE LAWS OF NATURE AND FALL IN TUNE WITH YOU IN SPITE OF THIS UNFORTUNATE HERITAGE? at energyenhancement.org
Osho - Talks on Zen: Walking in Zen, Sitting in Zen, Chapter 15: So Lost And So At Home, Question 8, I CANNOT CONTROL MYSELF WHEN INSULTED. WHAT SHOULD I DO? at energyenhancement.org
Osho - Talks on Zen: Walking in Zen, Sitting in Zen, Chapter 15: So Lost And So At Home, Question 9, I AM A MATHEMATICIAN. CAN I ALSO BECOME A SANNYASIN? at energyenhancement.org
Osho - Talks on Zen: Walking in Zen, Sitting in Zen, Chapter 15: So Lost And So At Home, Question 10, IS THERE ANY SUCH THING AS A REAL MARRIAGE? at energyenhancement.org
Osho - Talks on Zen: Walking in Zen, Sitting in Zen, Chapter 15: So Lost And So At Home, Question 11, WHAT DO YOU SAY ABOUT DIVORCE? at energyenhancement.org
Osho - Talks on Zen: Walking in Zen, Sitting in Zen, Chapter 15: So Lost And So At Home, Question 12, LAUGHING THIS MORNING WAS SO PLEASURABLE. I FELT LIKE A BABY THAT IS BEING PLAYED WITH AND TICKLED. PLEASE TICKLE SOME MORE at energyenhancement.org