The Matrix And Antahkarana Hyperdimensional Predatory Energy Blockage Forces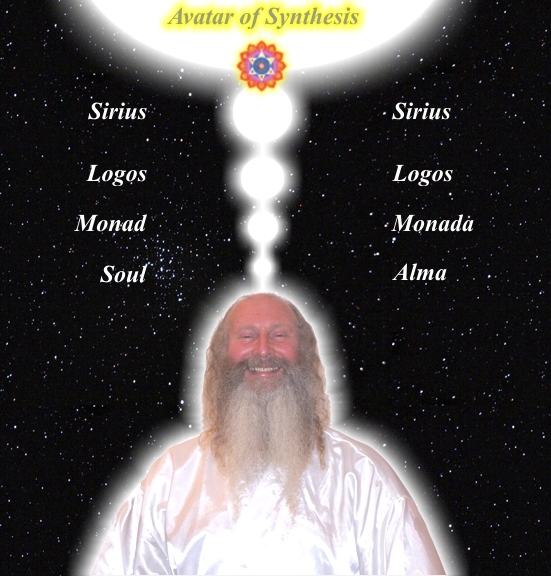 Dear Satchi:
Today I found your article: "The Matrix and Antahkarana and Hyperdimemsional Predatory Energy Blockage
Forces".
https://www.energyenhancement.org/The-Matrix-And-Antahkarana-Hyperdimensional-Predatory-Energy-Blockage-Forces.htm
I read down to where you start talking about Dan Brown's the Davinci code. I will go back and read the rest of
the page soon. This article I explained so much about what I have been experiencing. It thoroughly explained
how these energy blockages distract and why truthful intellectual knowledge is only part of our development. In
fact reading about the truth of this world in my experience, can start feeling like being stuck down the rabbit
hole. My younger brother Karl, and I both came to this conclusion. Sadly, I think many give up the search at that
point.

Your article helped me clarify for myself that it is not necessary to focus on the details of our past. The who,
what, why, & how of course are important. But as you explain spiritual evolution or freedom does not come from
figuring everything out intellectually. And nor do I need to feel responsible for "fighting" for people who are
enduring what I have right now. Or for standing up against the targeting programs. This is such a huge relief
and allows me to focus on the important task at hand of energy blockages removal. So I thank you so you very
much for this article, along with all of your other articles, videos and help via e-mails.
What is the Matrix?
School or prison, depending on your chosen perspective. On the one hand, it is a hyperdimensional teaching system accelerating your rate of spiritual evolution by providing you with catalytic experiences in response to your thoughts, emotions, and spiritual composition. On the other hand, many of these experiences manifest as predatory forces preying upon your weaknesses.
Of course, the only way to prevent being manipulated by these forces is to discover, integrate, and transform your weaknesses into strengths, thereby indirectly accomplishing the higher purpose of the Matrix which is to help you transcend it.
Nevertheless, these antahkarana hyperdimensional predatory energy blockage forces have their own agenda, which is to expand their power base and sustain themselves by feeding upon humanity's energies as well as keeping anyone from becoming aware enough to add destabilizing influences to the spiritual prison/farm they are running here on earth.
The sum total of their hyperdimensional manipulation system can be termed the "Matrix Energy Blockage Control System" – a school of hard knocks that weakens the spiritually weak and strengthens the spiritually strong, in accordance with their choice to be victims or warriors.
"To those who have, more will be given
To those who have not, it will all be taken away"
A bad habit is very easy in the beginning but it is very bitter in the end.
A good habit, like meditation every day, is very difficult in the beginning, but very sweet in the end.
As soon as you put your head up above the parapet you become a target.
The dark side will throw everything at you to make you stop what you are doing.
Yet your quality is shown by finishing that which you have started.
To become a Master, you must Be A Master!!
You can start by becoming Master of Your Self; Master of Your Mind!!
Energy Enhancement has changed me that's for sure. I've been searching for many years for a technique that can alter behaviour, enhance it, hone it. Energy enhancement gave me that. It's very magical. Very mystical. Very enriching to the soul! I'm at the very start of my meditation and have been studying for three months now. And I'm eager for more and more and more. It's a great and rewarding thing. So rewarding!!

I've met ascended masters/ people like Jesus...sounds crazy but it's very true. Try yourself. I've experienced past lives. Met people in past lives that are family in this life. Learned that we need to try. Seen energy. And gathered it! It's amazing!!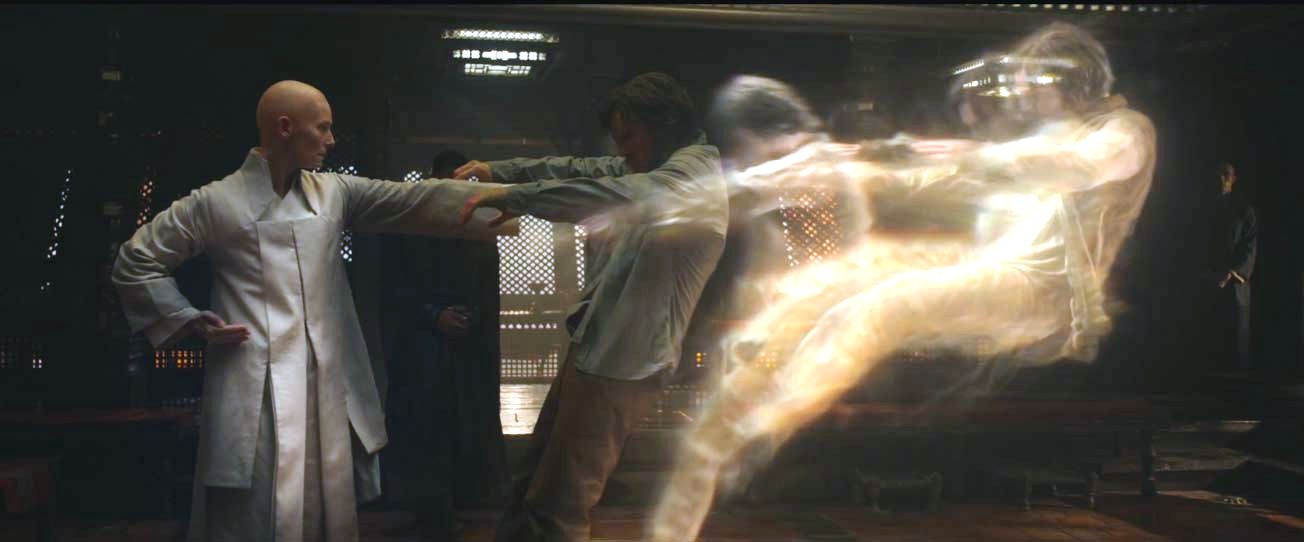 The Ancient One: I pushed your astral form out from your physical form.
ONCE YOU HAVE EXPERIENCED REALITY, YOU CAN'T GO BACK TO A FALSE WORLD VIEW
DOCTOR STRANGE - PSYCHIC WARRIOR ENERGY ENHANCEMENT ESOTERIC MOVIE REVIEW
Antahkarana Hyperdimensional Energy Blockage Predators:
Higher up the Antahkarana in the Chakras above the head. Beyond the human level of evolution are several levels occupied by more sophisticated forms of life, including Ascended Masters.
Also including hostile beings with the ability to transcend space and linear time, read thoughts, manipulate emotions, take over puppeteer unaware individuals, and project themselves in and out of our physical reality. These bad people require your vital energy to sustain themselves; mankind has long been their primary food source.
They feed upon energies that are in resonance with their own soul vibrations: negative emotions, psychological suffering, drug manicism and perverted sexual energies. Being greedy as they are, rather than just harvesting naturally occurring energies emitted by those who have freely chosen to engage in lower vibrational behavior, these predators seek to induce ignorance, suffering, and perversion in as many people as possible to maximize their energy harvest.
While this isn't technically a freewill violation (because they can only amplify what latent negative tendencies we already have within us), their forceful milking of energy via the Matrix Control System does constitute an imbalance because it encourages ignorance and slavery instead of awareness and freedom.
Suppression of Awareness by Energy Blockages in One Starting the Spiritual Practise:
Because hostile hyperdimensional forces have a vested interest in the Matrix Control System, they go to extraordinary lengths to suppress any destabilizing factors that could disrupt their food supply. Anyone who starts the process of waking up and regaining personal power and freedom through Spiritual Practise is immediately targeted. The targeting aims to put him back to sleep, render him powerless, or make him lose faith in continuing his path.
When a personal impulse toward freedom occurs, an equal and opposite impulse is set into motion, attracting to the target various negatively synchronistic opportunities to engage in lowering experiences to offset his impulse toward freedom. These include distraction of the mind, pain in the body, emotional upset.
They also include situations that aim to induce fear, distraction, suffering, doubt, depression, indulgence in lower impulses, and self-serving behavior. Sometimes this phenomenon arises naturally from the law of inertia, other times there is active amplification of this counter-impulse by negative hyperdimensional forces to disarm the threat before he gains more power.
Other methods of suppression include sabotaging and distracting a targeted individual via people around him who are open to direct manipulation. Anyone who fails to be fully conscious in the present moment can be a puppet for as long as their attention is elsewhere. Lapses of attention are enough for a subconsciosly implanted impulses to result in regrettable words or actions.
In a way, all of the above coming to you can now be seen as a confirmation of the existence of Forces who are working against your Waking Up.
The majority of people in this world place no priority on awareness or attentiveness, created by spiritual practises which awaken powers higher than the intellect. Instead they live life in a semi-conscious dream state implanted by blockages over many lifetimes that makes them very prone to being pawns of the Matrix Control System.
Some are born with insufficient levels of individualized consciousness to ever experience a lucid moment, and it is these who form the primary class of Matrix agents, completely taken over, the rest of functioning as collaborating agents only part of the time when we fail to watch ourselves.
Due to the great quantity of asleep people in the population, the Matrix Control System has no problem finding chesspiece collaborators to maneuver into place around a targeted individual.
The Bigger Picture: THE BALANCE
While we may not be the source of injustices against us, we are the cause of it. The Matrix, even with its level of imbalance and corruption by those freewill entities who have overstepped their place in nature as catalytic firespitters, is nevertheless still a learning program entirely responsive to our own ignorance and weaknesses.
It may be a predator's choice to attack, but it is our choice to accept the attack and succumb to it. The Matrix Control System can only throw us by the elements within us that correspond to its low vibratory nature.
Attacks serve to identify our own weaknesses, thus providing focus for where to take the next step on one's path of spiritual awakening.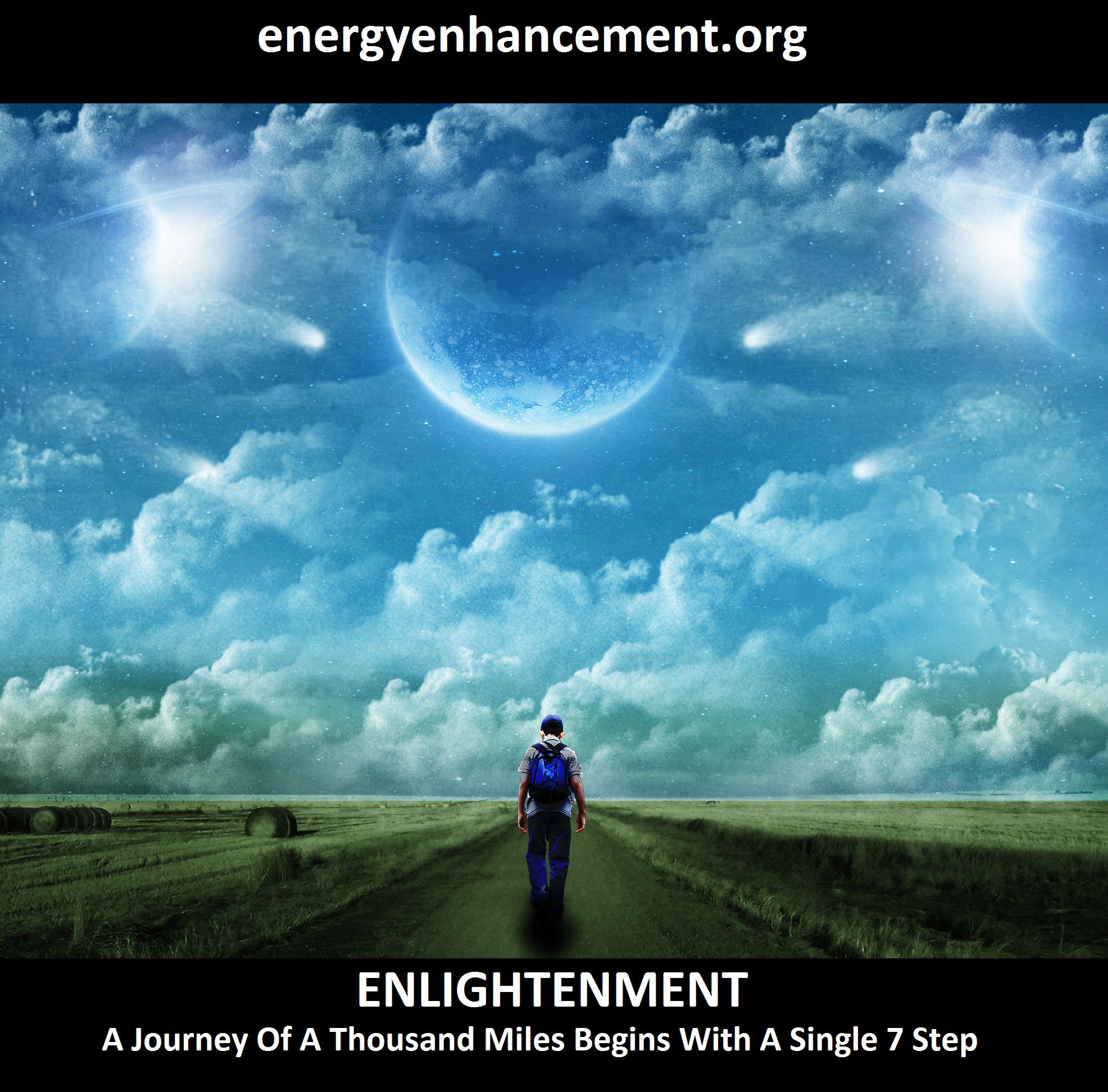 THE SEVEN STEP PROCESS OF ENERGY ENHANCEMENT COURSE LEVEL 2 TEMOVES ALL ENERGY BLOCKAGES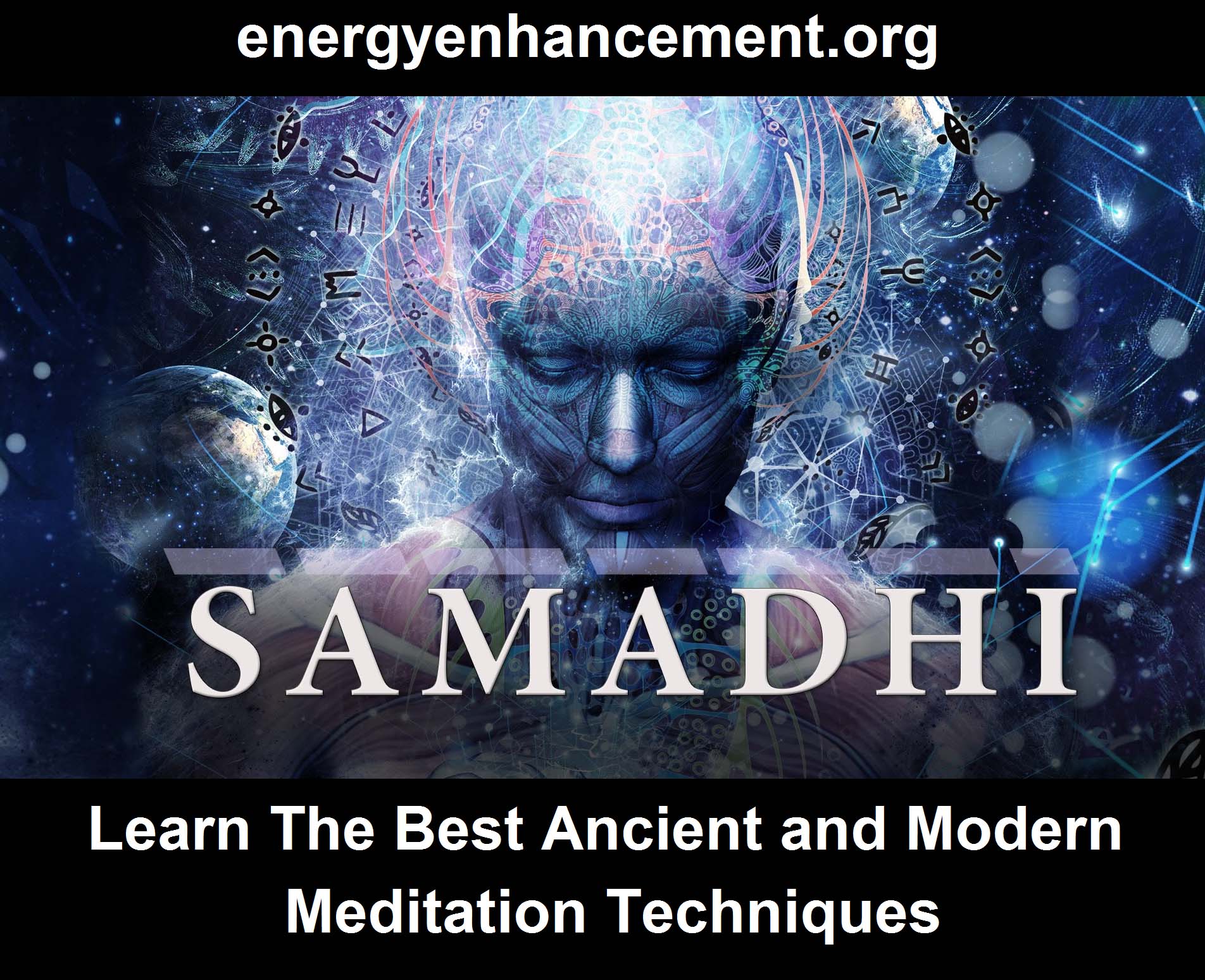 What can we do about the topic of topics, predation by Archontic Demonic energy blockage implants?

"All we can do is discipline ourselves to the point where they will not touch us," Don Juan advises.

Energy Enhancement is that discipline.

Significantly, he says will not, not can not. He also says that the alien predator energy blockages are the way the universe tests us, as just noted.

It follows that the intent to arrange our minds and lives so that the flyers/Archontic Demonic energy blockage are not willing to intrude on us is the capital exercise, the primary test in progress for humanity which is taught in..

THE ENERGY ENHANCEMENT COURSE


"Miracles, Miracles and yet more Miracles!!" - Graham Smith on his Energy Enhancement Course in India November 2009

"DO IT!" M.S. - HR Director PepsiCo Europe/Asia

INCREDIBLE PRICE REDUCTIONS!!

Buy Now!!

GIVE YOURSELF A

CHRISTMAS PRESENT

MAKE A NEW YEAR RESOLUTION!!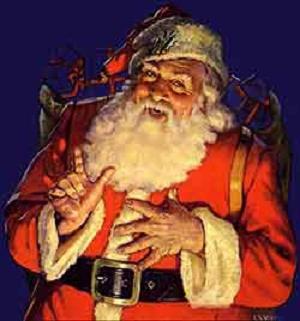 WHICH CAN...

SPEED UP!

IMMEDIATE Meditational Experience

AT A VERY GOOD PRICE

Buy Now!!

< style="font-size: 50pt" 3995" 4002" 4163" 4162" 4161" 4160" 4159" 4158" 4157" 4156" 4155" 4154" 4153" 4152" 4151" 4150" 4149" 4148" 4147" 4146" 4145" 4144" 4143" 4142" 4141" 4140" 4139" 4138" 4137" 4136" 4135" 4134" 4133" 4132" 4131" 4130" 4129" 4128"> VIDEO EXCERPTS FROM THE ENERGY ENHANCEMENT VIDEO COURSE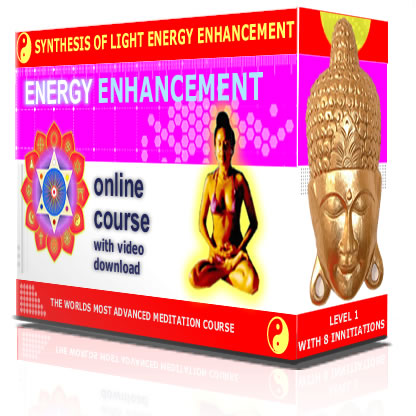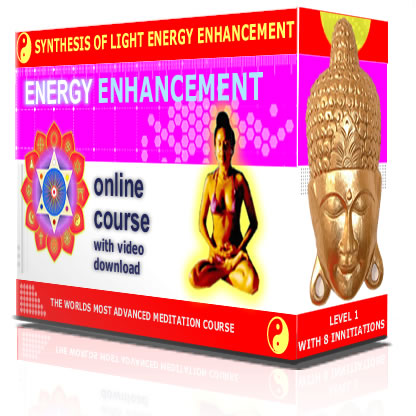 NOW.. IN VIDEO...
ENERGY ENHANCEMENT IS THE NEWEST AND HIGHEST SPIRITUAL IMPULSE ON THIS PLANET.
THE DAN BROWN DA VINCI CODE, THE HOLY GRAIL, THE CHRIST ENERGY, THE MEROVINGIANS AND SEXUAL RITUALS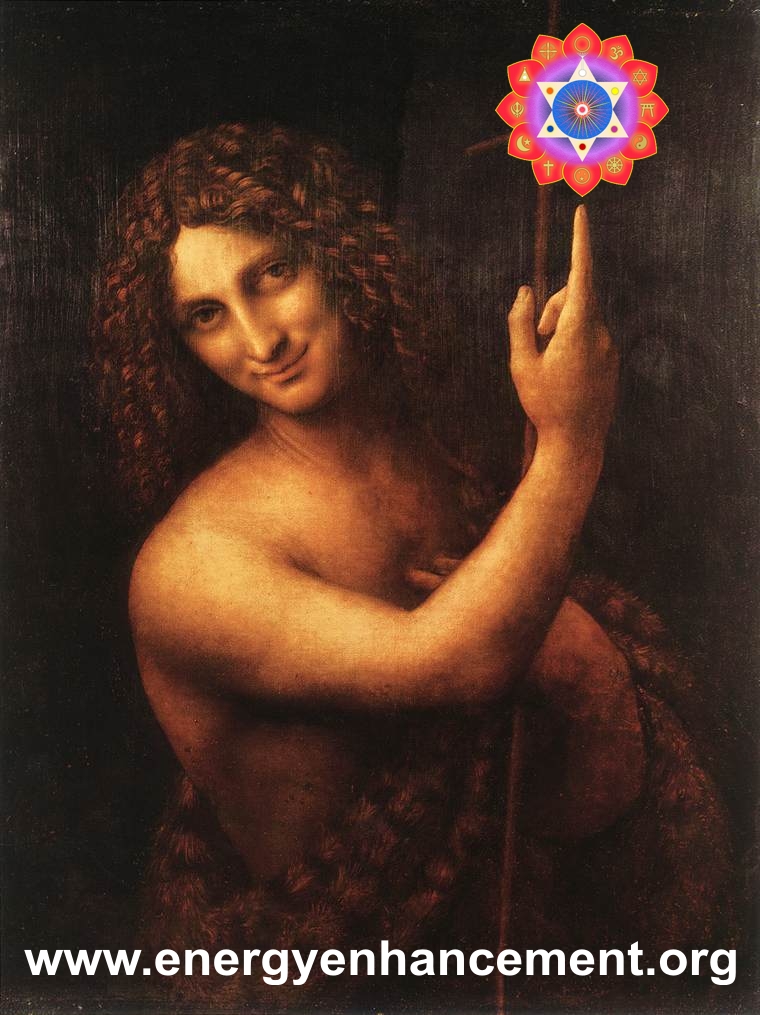 LEONARDO DA VINCI - "DO NOT LOOK UPON MY FINGER, INSTEAD LOOK TOWARDS THE SOUL TO WHICH IT POINTS"
"WE HAVE A LOT OF GOLD TO GIVE" SATCHIDANAND AND DEVI DHYANI
<>
The intellect is powerful but knows not and can never know the truth of anything.
Thus just by feeding the intellect the person reading this piece can know nothing for certain.
It is only a spiritual practise like meditation which can feed the Heart, Will, Psychic Vision and Intuition ONLY THROUGH WHICH THE REAL TRUTH IS KNOWN.
Thus by searching those sites purporting to tell the truth, the whole truth, and nothing but the truth and being fed only the intellect about conspiracies, the Matrix, Metaphysics, and the Control of the Elite, know that you are being fed a partial truth, disinformation, and only by working on yourself by spiritual means like meditation, will you have access to all the rest by which only can you KNOW the Truth.... the Heart, Will, Psychic Vision and Intuition.
Thus reject all those sites which show you only the partial truth of the Intellect. Those sites which do not teach Ancient Meditation Techniques.
Thus, only by taking the Energy Enhancement Course can you know the reality of all this...
This is not a book review, this is a caution concerning the purported factual basis of the book. Although a work of fiction, Dan Brown's
The Da Vinci Code
<> and the Movie with Tom Hanks, openly borrows from nonfiction sources that discuss the bloodline of Christ, that Jesus had one or more children whose descendants are alive today. The Church has declared this proposition blasphemous, while the fanatics counter by pointing to works of nonfiction supporting the idea. Most bookstores will have these nonfiction sources on display, sources like
Bloodline of the Holy Grail
<> by Sir Laurence Gardner and
Holy Blood, Holy Grail
by Baigent, Leigh, and Lincoln. These works factually discuss what has become the central framework to Dan Brown's book.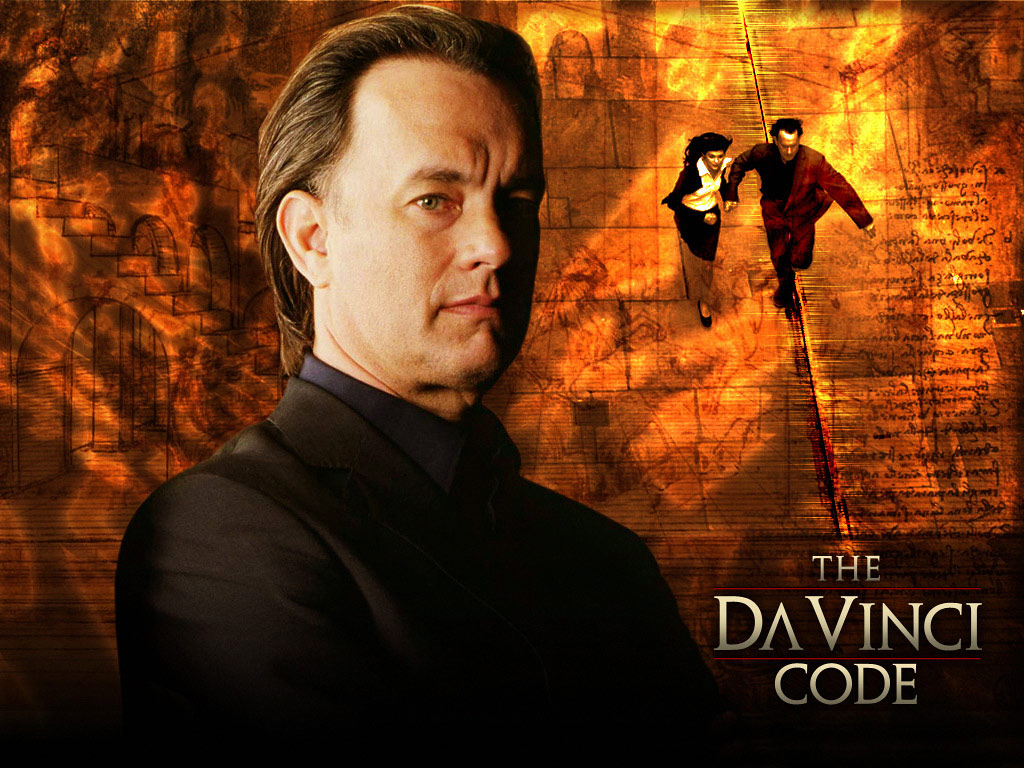 The Da Vinci Code
serves as an entertaining primer on the subject of hidden history and religious conspiracy that encourages readers to follow up with the nonfiction works. The problem is that these followups are misleading. Siding entirely with either the Church or the Dan Brown fanatics is therefore asking to be deceived. <>
As in most political systems, when you have two false choices, already bought and prepared, someone needs to give you truth.
Below I will explain the couple questionable items to watch out for, but first let's discuss the issue of blasphemy.
The Church objects to the "bloodline of Christ" concept because the Bible never mentioned his being married to Mary Magdalene, nor would his divine status as the Son of God allow him to have sex and father mortal children. So the theory contradicts the Bible and defiles the divine status of Jesus Christ. There are a couple problems with this. First of all, there is a difference between Jesus the man, and Christ the Spirit. Jesus was an exceptionally wise soul whose purity of heart and mind opened him to his full spiritual potential, to a full connection with the force that is Christ.
He thus, like all Enlightened Masters who are the heads of all the world's religions, became a potent channel for the divine Will. Jesus the man had a biological mother and father, and he may have had a wife and children – but this says nothing about the ineffable Christ force that came into him when he was sufficiently prepared by Master, Meditation and Philosophy.
The Church is unwilling to separate the personality from the essence, and thus takes any facts concerning the mortal Jesus as an affront to the immortal Christ. As for contradictions to the Bible, let's remember that despite its wisdom the Bible, far from being the absolute Word of God, is a haphazard collection of scriptures heavily edited by political forces and corrupted by incorrect translations.
So let's separate the idea of the mortal Jesus from the immortal Christ and accept that Jesus could have married and had children while the Christ remains pure as it always was and will be.
The first deception concerns the following:
Now, even assuming that Jesus had flesh and blood descendants, The Da Vinci Code makes an interesting statement concerning what became of these:
"And so Langdon had remained, standing beside Sophie and listening in mute astonishment while Marie told the story of Sophie's late parents. Incredibly, both had been from Merovingian families direct descendants of Mary Magdalene and Jesus Christ." – The Da Vinci Code
This is the idea you will find in the nonfiction works mentioned earlier, that the descendants of Jesus and Mary Magdalene later became the Merovingians. And that idea seems purposely manufactured to mislead.
The Merovingians
were a French dynasty that sprang to power in the fifth century after Europe was plunged into the Dark Ages by apocalyptic natural disasters. The latter is not well known, but tree ring data from that time suggests severe climate disruptions, written records of which have since been expunged. Far from being a divine bloodline, the Merovingians were of a darker strain from the dark side whose own legends speak of having been spawned from a sea monster. That myth is part literal, part symbolic, and relates to their covenant with negative hyperdimensional entities, but that's beyond the scope of this discussion.
"[...] the brotherhood had another, more important duty as well to protect the bloodline itself. Christ's lineage was in perpetual danger. The early Church feared that if the lineage were permitted to grow, the secret of Jesus and Magdalene would eventually surface and challenge the fundamental Catholic doctrine that of a divine Messiah who did not consort with women or engage in sexual union." He paused. "Nonetheless, Christ's line grew quietly under cover in France until making a bold move in the fifth century, when it intermarried with French royal blood and created a lineage known as the Merovingian bloodline." – The Da Vinci Code
It is no secret that the Dark Merovingians are the ancestors of today's royal bloodlines. This includes the blue bloods of Europe and America who have produced numerous kings, queens, and presidents throughout history. No surprise that they continue the Merovingian tradition of accumulating wealth, power, knowledge, and control. So perhaps now you can see the problem with claiming the Merovingians are descendants of Jesus – it would imply that today's blue bloods, the elite families who basically run the world, are of a divine bloodline and thus have the "divine right of kings" to rule over us.
As well as the Da Vinci Code and the Books above, Movies such as Gattica and The "Underworld" Series about Vampires where, "The Blood is the Life!" have been written to propagandise that Blood contains information which makes you superior.
Spiritually we know that other means are used to transfer information and the Blood of Christ is simply a metaphor for the energy which flows from the chakras above the head, from God, into your receptive Crown Chakra and this is where all Intuition, Inspiration and Prophesy arrives.
The Concept of "Bloodline" and "Genetics" and "DNA" being in charge of everything is complete nonsense. These concepts justify the rights of families and Oligarchs to Rule by divine right.
That is the first deception.
The second deception concerns the following:
"Langdon decided not to shock his students with the fact that more than a dozen secret societies around the world many of them quite influential still practiced loveless satanic sex rites and kept the ancient traditions alive. Tom Cruise's character in the film Eyes Wide Shut discovered this the hard way when he sneaked into a private gathering of ultraelite Manhattanites only to find himself witnessing Hieros Gamos. Sadly, the filmmakers had gotten most of the specifics wrong, but the basic gist was there a secret society communing to celebrate the magic of sexual union." – The Da Vinci Code
Actually,
Stanley Kubrick who made Eyes Wide Shut
knew what he was doing, and died for his art and it is this part of
The Da Vinci Code
that apologetically tries to buffer the truth. Benign sexual rituals that celebrate the creation of life do exist, but what you will find most prevalent among these Dark Merovingian-descendant secret societies are rituals of a spiritually inverted nature involving many bad and perverted things, homosexuality, pedophilia, bestiality, coprophagia, human sacrifice, cannibalism - RITUAL!! - hardly what one would expect from a divine bloodline.
If Jesus had descendants, if there were indeed a bloodline of light, you would not find these in prominent positions of power interbreeding with each other to keep the bloodline pure. Rather, they would be scattered across the western world, many not knowing who they are until their true destiny is gradually revealed to them, while others who have awoken formed into secret societies of a hidden but positive nature functioning as conscious agents of the divine Will, knightly custodians of the Truth.
Athough we can breed animals and human beings with certain traits, surely the souls who occupy these bodies seek out only those bodies which have the possibilities of supporting their evolution grown psychic powers. Those souls who are born into the families of the dark side have less chance of escaping their fate than those souls who are ignored and left to grow by themselves. The Taoists say that only the crooked trees are left behind as useless when the forest is cut down for wood.
Those who fit into the world have no chance of escaping its mundane fate. Anyone who agrees with and says Yes!! to the corruption, to the pain, to the great deception. Those who when Satan shows them all the comforts of this world and say, Yes!! "lets all work for Satan because its easier that way"
Those who take the Ring.
Only those who are rejected and have rejected have the chance of accepting the golden key of Illumination.
And that means those who rightly reject only Intellect and thus prepare themselves for Mastery, Illumination, Enlightenment by practising Meditation can enter into the Kingdom of Heaven. You have to work for it and no-one became a Master by only going to University on a Rhodes Scholarship and getting their degree.
You must Meditate too!!.
And they may not necessarily be descendants of Jesus himself, but others who in ancient past lifetimes whose covenant with the Divine left an Energy Talent imprint. What they guard, what they fight for and advance, is not the simplistic notion that Jesus had children, but something far more powerful. It has been referred to as the Holy Grail, and it is these hidden bloodlines of light—not the visible blue bloods occupying positions of political and monarchical power—that are the true guardians of the Grail.
What is the Grail? It has been referred to as the cup that caught the blood of Christ, or the dish that carried the head of John the Baptist. These are symbols and should not be taken literally. The Grail is simultaneously an object of immeasurable power, the spiritual integrity needed to make use of the object, and the ernlightened destined to be its custodians.
The medieval Grail legends differed greatly, but the version by Wolfram von Eschenbach called
Parzival
is the least corrupted. As stated in
Parzival
, the "Graal" was a magical stone brought to earth for safekeeping by a troop of neutral angels during the Great War in Heaven. This stone had the power to manifest one's wishes, filling one's dinner plate and drinking cup with whatever one could desire to eat or drink.
If you trace the Grail legends back in time, you will first come across Persian stories about the Lamp of Aladdin. The Geni is the Greek Genius which translates from Ancient Greek as, "The Soul"
Truly, perhaps Enlightenment is next!!
NEXT.. THE REMOVAL OF ENERGY BLOCKAGES - THE SEVEN STEP PROCESS OF LEVEL 2 OF THE ENERGY ENHANCEMENT COURSE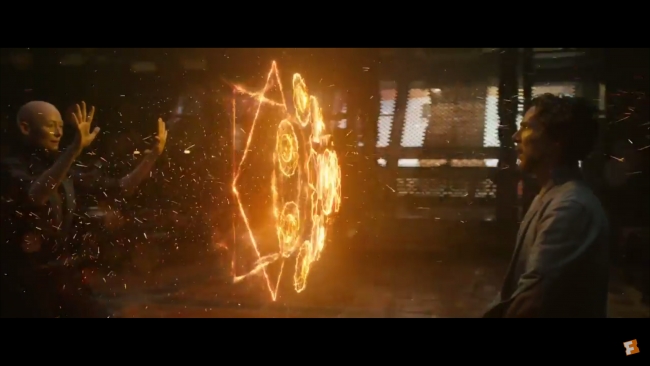 We harness energies drawn from other dimensions to cast spells, to conjure shields and weapons - to make magic.".
DOCTOR STRANGE - PSYCHIC WARRIOR ENERGY ENHANCEMENT ESOTERIC MOVIE REVIEW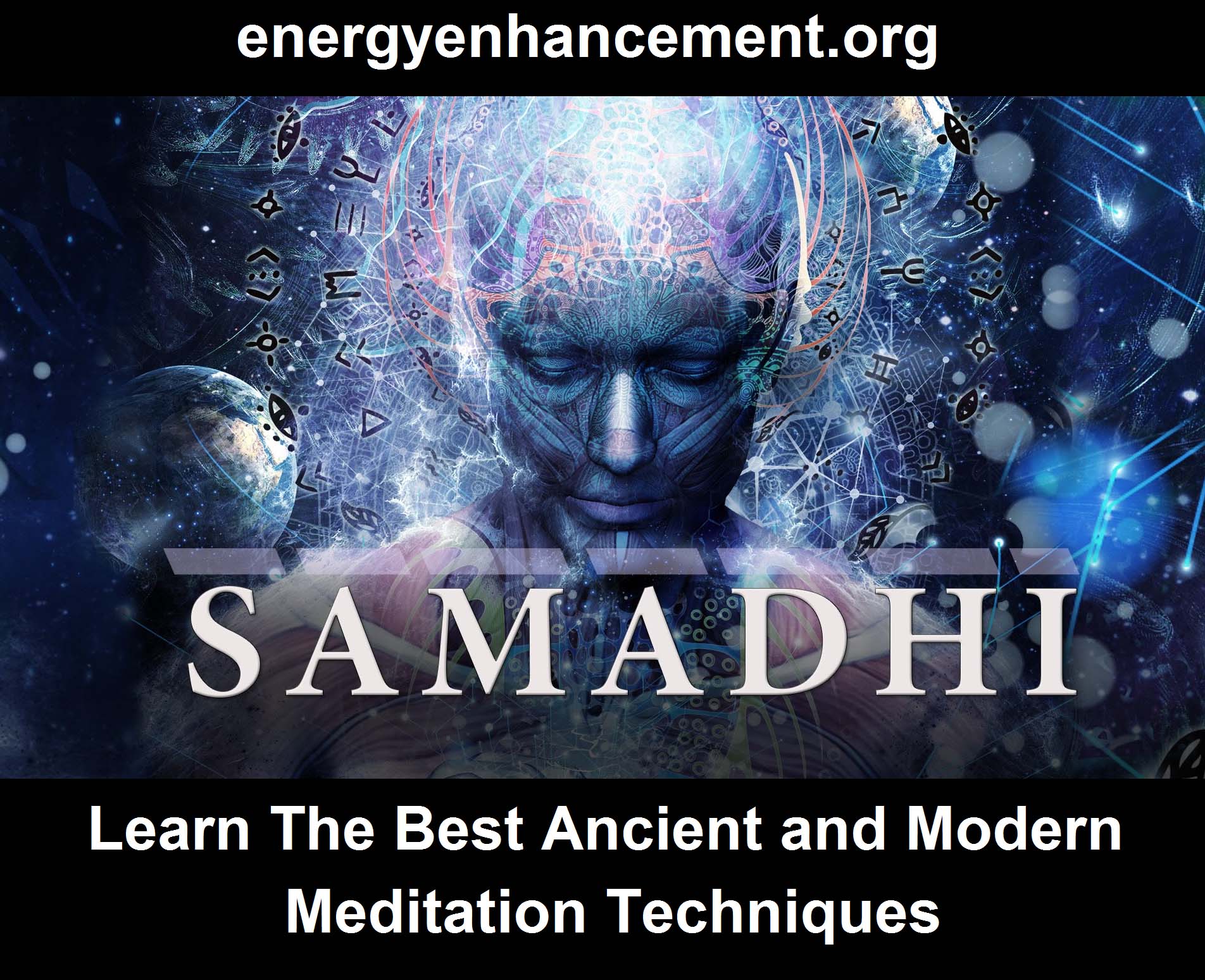 Then the Hebrew accounts of the Ark of the Covenant, then the Greek and Nordic myths concerning various horns or stones of plenty like the Occultem Lapidem -the Hidden Stone or the Philosophers Stone of Alchemical VITRIOL we talk about in Energy Enhancement Level 1 Initiation 3 - The Grounding of Negative Energies, such as the Horn of Hercules, the millstone of Amlethus, the Sampo, The Cornucopia of Energy Enhancement Level 1 Initiation 4 - The Projection into the Antahkarana of the Chakras above the head - like the Soul Chakra and so on. What these all have in common is that they concern an object that through a vortical process can access the Soul Chakra and turn thoughts into reality, something powerful enough to change history as we know it.

It is the keystone of our physical existence, a veritable "spacetime machine" of Energy Enhancement as a friend of mine has coined it.

The Holy Grail depicts the Cup of Christ into which flows the Blood of Christ, once we understand that the energy of god flowing from the Center of the Universe, Heaven, is the Blood of Christ and the Chalice of the Holy Grail represents the Quiet Mind, prepared and purified by Meditation. As the energy flows into the cup and lower, from the Base Chakra into the Hidden Stone, Kundalini Chakra in the center of the Earth, so a magnetic vortex of energy spirals around it, anticlockwise, widdershins in the direction of the flow.

So when The Da Vinci Code and related works talk about the Templars being custodians of a simple religious truth concerning Jesus having had a child and wife, do not be so naive. The guardians of the Grail are beyond petty family matters. Most Enlightened Masters are born as cuckoos into their family.

So to summarize, Jesus Christ was an Enlightened Master, a man of extraordinary purity who became an open channel for the divine Will, whose activities as a man such as marrying or fathering children bear no mark on the sanctity of the Christ energy that later descended into him. And if he did engender a divine bloodline, his descendants would not have been the Merovingians as claimed in The Da Vinci Code, so be very suspicious should the royal families or secular elite ever proclaim their right to rule over mankind due to their supposed divine status. They are usurpers, and should they ever attempt this they would fit the definition of anti-christ.

There are divine Enlightened Masters, but these are scattered about and work for Truth and Balance from behind the scenes, being entirely anonymous to the public. What makes a divine bloodline? Simply that the genetics are right for a soul of high spiritual caliber to repeatedly incarnate and continue the Work of uplifting mankind.

Now, if you are new to the esoteric or conspiracy field, I would advise you to be careful in your research, to read widely, use your intuition, and employ critical thinking in figuring some of this stuff out. Furthermore, watch out that you don't get sucked into things you don't actually need to know, like trivial details that have no consequence for you and your purpose here. It's easy to get preoccupied deciphering the coded truths the alchemists and gnostics recorded in their written and architectural works, but remember there are other less cryptic sources today saying the same thing. You wouldn't want to pass up what's in front of your face for what has been triple encrypted centuries ago to avoid charges of heresy. Whatever you read, keep only what makes sense and fits, and the rest put aside.<>

Thus by searching those sites purporting to tell the truth, the whole truth, and nothing but the truth and being fed only the intellect about conspiracies, the Matrix, Metaphysics, and the Control of the Elite, know that you are being fed a partial truth, and only by working on yourself by spiritual means like meditation, will you have access to all the rest by which only can you

KNOW the Truth.... the Heart, Will, Psychic Vision and Intuition.

Thus reject all those sites which show you only the partial truth of the Intellect.

Those sites which do not teach Ancient Meditation Techniques.

Thus, only by taking the Energy Enhancement Course can you know the reality of all this...

The intellectual stuff is only a teaser to get you to practise something spiritual under a genuine white master. The Dark side is easy to find and they will offer you the Earth.

Finding the Real Gold is the test of the genuine student.
CLICK HERE - MASTERY OF RELATIONSHIPS ENERGY CONNECTIONS AND REMOVING IMPLANT BLOCKAGES MAIN PAGE TANTRA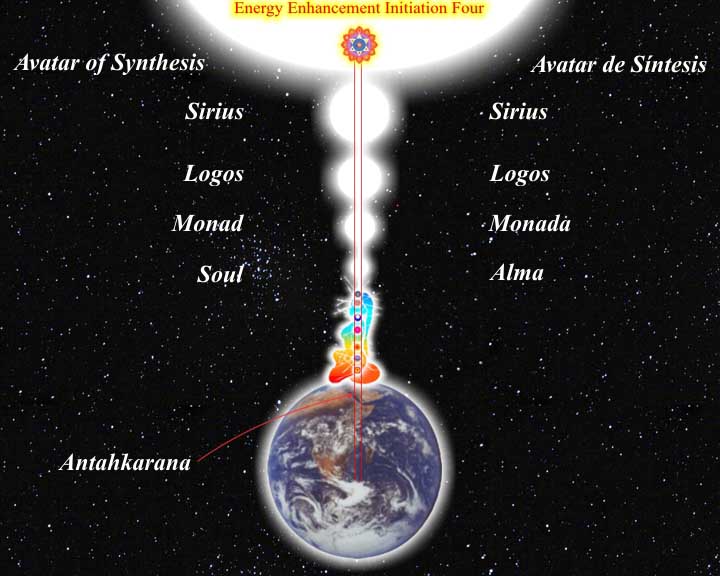 INCREASE YOUR PSYCHIC VISION

FROM DON MINIHANES COURSE REPORT - LAST WEEK OF ENERGY ENHANCEMENT REIKI MASTERY OPTION

"I am now in the last week of the course and I feel like a totally different person. I have regained myself and have been given from nothing having no psychic vision at all at the start of the energy enhancement course, a clarity of psychic vision that is breathtaking."

"As we practiced on each other with Energy Enhancement Level 4 techniques - Energy Connections and the Mastery of Relationships and How to remove Energy Blockages and Implants from our Students - we came very quickly to realise this. I could literally feel the energy moving inside each chakra as the other person worked within me from several meters away and when I worked on the other person I could see me projecting energy to them and could see where the blockages were within their chakras.

I could force the energy from my centres into their centres and clean their centre bringing the energy full circle back to me. You could tell the state of their chakras by the amount of energy returning to your own centre and this was achieved by mind power only.

Before I came here to learn Energy Enhancement Satchi said he would teach me to do it in this way and I was sceptical about this claim. I could never envision me having psychic vision, but I have now, I can now do astonishingly powerful Reiki sessions on people without going any where near them and distance healing over any distance is a piece of cake, incredible stuff."

"I am totally de-stressed and have expanded in every way. I feel stronger and fitter and much more mentally agile than I have ever felt in my life. The fog and confusion of life has gone and I feel that I have just received the inside information on everything. I am ready for anything and am wide awake. I am full of the most incredible energy imaginable and have Energy Enhancement Reiki that is so powerful it staggers me. I know a thing or two about Reiki and had a very strong Reiki connection before I got here, now I have a connection that is beyond description and I have yet to undergo the second initiation this week and then the masters. I have opted to take this as an extra and for anyone who is interested, I believe this is beyond anything you will ever experienced anywhere."

I am now equipped with life tools and healing tools that one only dreams of and there is nothing out there in the world that will ever faze me again. I am absolutely delighted that I decided to come here, because this experience has changed me, for the good of me and for all those that I will touch when I leave here. I am so excited and can't wait to start exploring my new found talents"

MORE ON ENERGY ENHANCEMENT REIKI

The Process of Purification

<>

The process of Your evolution as well as that of the world and all the people in it is that of Purification.

We are a higherarchy of Functions mixed with Trauma – Formed Negative Karmic Mass and these Functions which are composed of ordered Colonies of Angels are what underly the Physical Body, The Emotional Body, the Mental Body.

And also these Angel Colonies form the Spiritual Bodies which exist above the Crown Chakra and the center of the Universe.

It is the dense energy of Evil Trauma – Formed Negative Karmic Mass which separate, wall off, stripe through and disorder these talent functions within themselves and which cause these functions to act with an evil egotistical interest separated from the energy of God in the Center of the Universe.

It is the dense energy of Trauma – Formed Negative Karmic Mass which forms the ego which separates, walls off, these talent functions from the energy of God in the Center of the Universe and from each other.

Thus the many histories of Dissociative Identity Disorder and Multiple Personality Disorder as many personalities can exist in One Mind as the various sub – personalities, separate minds, become walled off within the one mind by the evil Trauma – Formed Negative Karmic Mass.

MPD and DID are the problems caused by and associated with the Organ Kundabuffer (Kundabuffer is an Energy Blockage which walls off one part of the Body or Emotions or Mind from another part), as Gurdjieff said, which cause all the problems of Humanity in this world.

Thus Gurdjieff said, "The guy who says he will get up at Four in the Morning is not the same Guy who throws the alarm clock out of the window!"

This reality is what powers the dark Side, "Divide and Conquer" said the Romans.

As one human being becomes infected with Trauma – Formed Negative Karmic Mass so he becomes more and more evil like a Orc as defined by the Lord of the Rings. He becomes less intelligent, loses the ability to do anything and all his talents become desire filled, grasping, selfish, egotistical, psychopathic.

Because this separative nature of the ego which destroys Love the Will. Because Love and a functioning Will can only be ONE!

Thus the weapons of the dark side, Drugs, Sex, Violence and Rock and Roll which all cause separation, which all destroy Love and which all destroy the Will.

Talents have been formed as functions in every human being over many lifetimes these Talent Personalities become refined and really good at their job.

In the Unenlightened these Talents are contaminated by desire, grasping… The Selfish, Competitive EGO.

Sub – Personalities like the Star, the Poor Me and the Violator, are used to vampirise attention and energy in everyone around them. With Energy Enhancement these Star, the Poor Me and Violator Sub – Personalities become purified such that they are used intentionally for a good purpose.

For example charities use the Poor Me by using a photograph of starving people in order to excite compassion in people looking at the picture, so as to awaken the hearts of the people looking at the picture, in order gain the funds to help the starving people.

Then there is the egotistical connector Sub - Personality

Then there is the egotistical business Sub – Personality striped with Trauma – Formed Negative Karmic Mass. We can characterize the Bad Business Sub – Personality as like Shylock in the Merchant of Venice..

Shakespeare actually wrote this play, "The Merchant of Venice" to excite compassion in the Hearts of the audience viewing the play for the Fall of Shylock. Even this Golem who destroys his own life and the life of his family through his evil actions deserves pity.

And I pity the egotistical Business Sub – Personality.. Filled with hate. A Miser who makes money his God to the detriment of all other functions. The egotistical Business Sub – Personality does what it does, mechanically with no thought for anything else. Only to hoard money. "Look at me!! I've got a Million Pounds!"

Enlightenment comes from Purification through..
Alignment with the Energies of the Soul in Energy Enhancement Level 1 Initiation 4 and also in Energy Enhancement Level 1 Initiation 6 which intensifies the alignment of Initiation 4. As we absorb the energies of the Soul so we Supercharge the Physical, Emotional and Mental Bodies and throw out the Trauma – Formed Negative Karmic Mass. The feeling of correct alignment is amazing – well loved by every student for its beneficial effects on every part of the Bodymind and for its Purificative effects.

The Elimination of Energy Blockages which necessarily involves the Grounding of the Negative Energies of Trauma – Formed Negative Karmic Mass.

The Resurrection of the Purified Blockage Core into the Purified Angel Matrices, like pure Angel Crystal Functionality which exist in chakras above the head without any Trauma – Formed Negative Karmic Mass without any pain. Total peace and purity. It is the true forgiveness of every bad thing we have every done or ever will do. This augmentation of Chakra Functionality and size, the ability to channel higher quantities and qualities of energy, creates the growing functionality of a larger Psychic Body. As Gurdjieff said, "The Coating of the Higher Being Body proper to a real Human Being", of the many Enlightenment Initiations... Enlightenment, Guru or Master, World Teacher.. These Purified Blockage Cores come originally from the pre-enlightened person own body but later from their own Guru or Master's Group and later still from World Transmission, World Transformation of every Soul on this planet.

Normally the Egotistical Business personality only wants money and so allies and aligns only with the impure and the corrupt in some shape or form. As they see the corruption they slowly change their practises higher and higher.

Until that time it is "Business as usual" based on contracts given by local and national government, based on laws created by National Government. For example trillions of Dollars each year are spent on..
Research and development of new armaments, warplanes, satellites, Submarines, Warships, Ballistic Missiles, highly enriched Uranium, Fusion Bombs, created by private companies in the "Military Industrial Complex".

Armaments – Explosive Materiel, Napalm etc. created by private companies used in the useless Wars of Vietnam and Iraq whose only purpose was to create profits for the "Military Industrial Complex" as termed and warned about by President Eisenhower in 1960.

War, the standing Army of those who, " Make the sacrifice" and once the sacrifice is made are then forgotten about and cheated out of their pensions over, for example, "Gulf War Syndrome". Used to keep totalitarian dictators in power so that Natural Resources – Petroleum, Metals, Uranium, Diamonds, can be corruptly and cheaply bought and to create future terrorists who are the cause of the necessity for totalitarian dictators and the slave repression of a Totalitarian Society. "You can fool most of the people most of the time, and this is enough in any democracy where you need a maximum of 51% of the vote" and probably less of the vote, because people who understand this information and are disgusted by the corruption of politicians, of the fact that all politicians have to take the Ring, to prove that they are corrupt and are trustworthy enough to, "Stay Bought" before being chosen in advance, so that there is no free choice of people to vote for, will never vote again.

Petroleum – The creation of the Scarcity of Energy Business – Scare means Fear – so as to bump up the prices. One hour of sunlight shining on this planet is sufficient to power all industry, all homes on this planet, for 100 years. The Abundance of the energy of God above our heads is Infinite.

Pharmaceuticals. A. Legal – prescribed by Doctors who are not taught by Pharma-bought, Chair Endowed, University Professors to treat with pharma-less 4000 year old Acupuncture or highly effective Homeopathy. And B. Illegal which only make money because they are kept illegal as in, "Prohibition" Massive trillion dollar Illegal profits are only possible with, "Prohibition". It is possible for doctors to prescribe these "illegal" drugs freely to registered addicts as was done in Britain in the 1960's which totally stops profits for Organised Crime. Such are the profits from legal and illegal drugs that most politicians who take briefs from lobbyists to vote for and speak out for the "Medical Industrial Complex" and "Prohibition" are feeding from the same Company Trough.
Inside every Human Being is the Egotistical Business Sub-Personality filled with Trauma – Formed Negative Karmic Mass who over many lifetimes has become an expert in money business.

There are psychological tests available to Psychologists which test the amount of Corruption, Trauma – Formed Negative Karmic Mass, or the Propensity for Psychopathy, in any human being.

It is not easy to cheat on these tests which can be given to children, every year, to test that they are being cured of psychological problems by Energy Enhancement techniques.

Children have recorded examinations every year for all subjects. Why not test for psychopathy? Parents can independently test their children to help their future development. They can cure all problems before adulthood with Energy Enhancement techniques. Enlightened countries can do it, mandate it, by decree.

These tests and the records from childhood should become mandatorily transparent for any proposed politician or CEO or Professor in any country in the world, which will totally solve the corruption of the Egotistical Psychopathic Business Sub-Personality filled with Trauma – Formed Negative Karmic Mass.

As the Business sub-personality is purified so it becomes possible to ally or align, place your money with the Highest Energies. It is not possible for the Egotistical Business Sub-Personality filled with Trauma – Formed Negative Karmic Mass to align with any pure person.

This alone shows the Height of your Evolution.

Align with Energy Enhancement.

Do Not be Satisfied with Less!!

Come on an Energy Enhancement Course to remove your Egotistical Business Sub-Personality filled with Trauma – Formed Negative Karmic Mass, NOW!!

FROM DON MINIHANES COURSE REPORT - LAST WEEK OF ENERGY ENHANCEMENT REIKI MASTERY OPTION

"I am now in the last week of the course and I feel like a totally different person. I have regained myself and have been given from nothing having no psychic vision at all at the start of the energy enhancement course, a clarity of psychic vision that is breathtaking."

"As we practiced on each other we came very quickly to realise this. I could literally feel the energy moving inside each chakra as the other person worked within me from several meters away and when I worked on the other person I could see me projecting energy to them and could see where the blockages were within their chakras.

I could force the energy from my centres into their centres and clean their centre bringing the energy full circle back to me. You could tell the state of their chakras by the amount of energy returning to your own centre and this was achieved by mind power only.

Before I came here Satchi said he would teach me to do it in this way and I was sceptical about this claim. I could never envision me having psychic vision, but I have now, I can now do astonishingly powerful Reiki sessions on people without going any where near them and distance healing over any distance is a piece of cake, incredible stuff."

"I am totally de-stressed and have expanded in every way. I feel stronger and fitter and much more mentally agile than I have ever felt in my life. The fog and confusion of life has gone and I feel that I have just received the inside information on everything. I am ready for anything and am wide awake. I am full of the most incredible energy imaginable and have Energy Enhancement Reiki that is so powerful it staggers me. I know a thing or two about Reiki and had a very strong Reiki connection before I got here, now I have a connection that is beyond description and I have yet to undergo the second initiation this week and then the masters. I have opted to take this as an extra and for anyone who is interested, I believe this is beyond anything you will ever experienced anywhere."

I am now equipped with life tools and healing tools that one only dreams of and there is nothing out there in the world that will ever faze me again. I am absolutely delighted that I decided to come here, because this experience has changed me, for the good of me and for all those that I will touch when I leave here. I am so excited and can't wait to start exploring my new found talents"

MORE ON ENERGY ENHANCEMENT REIKI

IF YOU ARE INTERESTED IN ENERGY ENHANCEMENT LIVE COURSES CONSIDER THIS YEAR...
USA - CALIFORNIA, EUROPE - SPAIN, SOUTH BRAZIL - IGUASSU, INDIA - TAJ MAHAL

GROUND NEGATIVE ENERGIES AND ELIMINATE ENERGY BLOCKAGES - COME ON A LIVE COURSE GET THE STREAMING VIDEOS - NOW!!

EMAIL sol@energyenhancement.org

ENERGY ENHANCEMENT DVDS AND VIDEO INITIATIONS ON DEMAND
BUY THE HOME STUDY COURSE WITH STREAMING VIDEO
CLICK HERE!! https://www.energyenhancement.org/Energy-Enhancement-Courses/HomeStudyMeditationCourse.htm


TWO INITIATION DVD COURSE https://www.energyenhancement.org/teachingvideosTwoInitiationDVDprice.htm


FOUR INITIATION DVD COURSE https://www.energyenhancement.org/teachingvideosDVDprice.htm


25 INITIATIONS https://www.energyenhancement.org/Energy-Enhancement-Streaming-Video-DVD-Course-Shakti-Mahashanti-Price.htm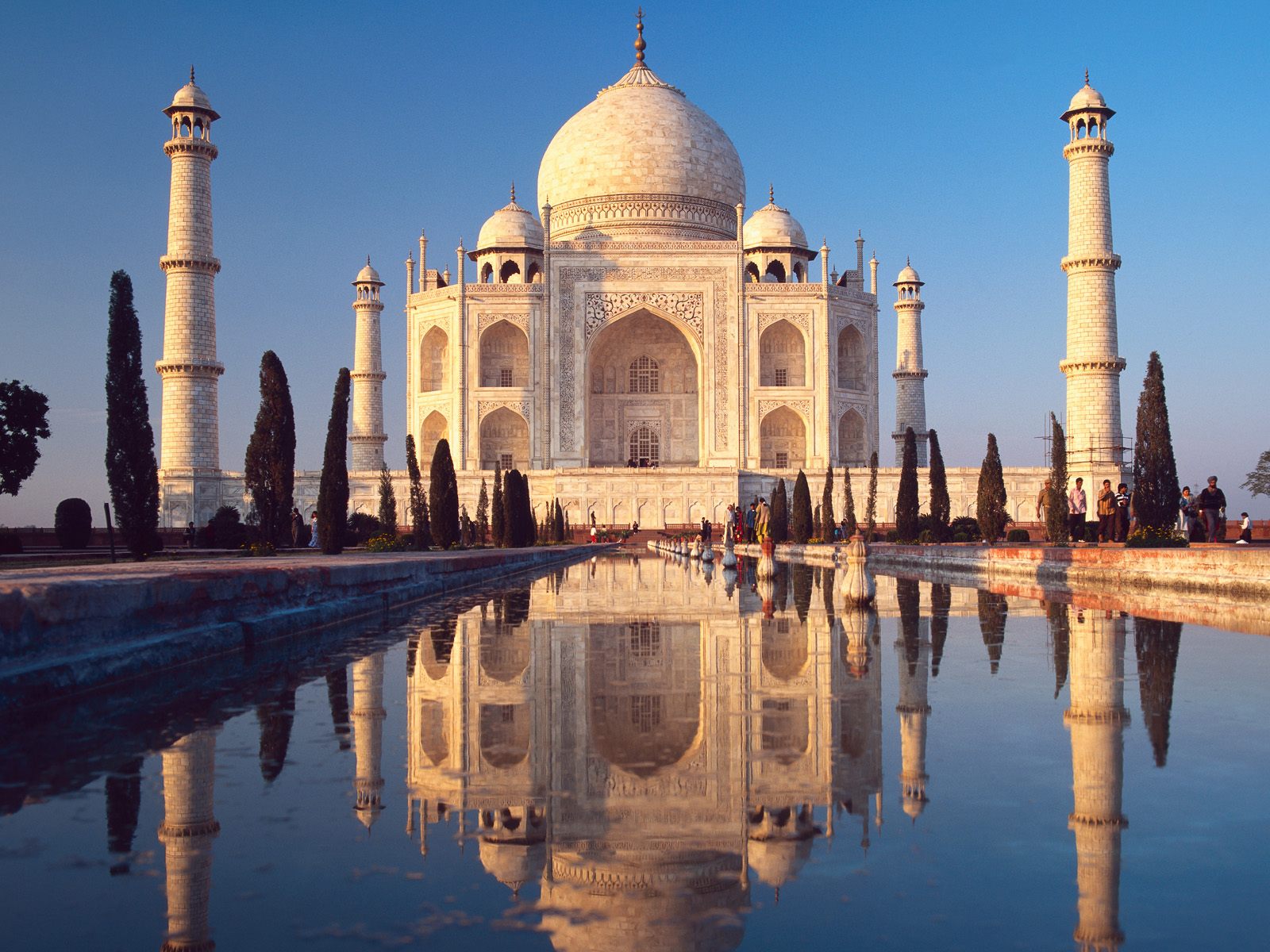 GET THE LATEST!! JOIN Energy Enhancement on Twitter http://twitter.com/meditationee

Printed Books at Amazon.Com
GAIN SUPER ENERGY
SACRED SYMBOLS AND SUPER ENERGY
ENERGY ENHANCEMENT BOOK 1 - LINK IN TO INFINITE CHAKRA ENERGY
Downloadable PDF in Colour https://www.energyenhancement.org/Buy-Super-Energy-and-Sacred-Symbols-Book-Downloadable-PDF.htm

In Your Hand from Amazon http://www.amazon.com/s/ref=nb_ss_b?url=search-alias%3Dstripbooks&field-keywords=swami+satchidanand&x=13&y=18


EE HOME PAGE INTRODUCTION https://www.energyenhancement.org/

EE LEVEL 1 GAIN SUPER ENERGY https://www.energyenhancement.org/Level1.htm

EE LEVEL 2 ELIMINATE ENERGY BLOCKAGES https://www.energyenhancement.org/Level2.htm

EE LEVEL 3 CLEAN KARMA https://www.energyenhancement.org/Level3.htm

EE LEVEL 4 MASTER ENERGY CONNECTIONS AND RELATIONSHIPS https://www.energyenhancement.org/Level4.htm


SINCE 1993 - FIFTEEN YEARS OF FANTASTIC COURSE REPORTS
See our Testimonials from MS, HR Director Europe/Asia, Pepsi Co.,
Philip Chester, Change manager working with CEOs of many fortune 500
companies, and Honey Kalaria, Bollywood film star, Choreographer and owner
of Diva Entertainments.
COURSE REPORTS 2004-5 https://www.energyenhancement.org/page17.htm
COURSE REPORTS 2006-7 https://www.energyenhancement.org/LatestTestimonials.htm

LIVE COURSES 2010
The Energy Enhancement Levels 1 and 2 - 15 Initiation Energy Enhancement Course is available over 28 Days - Get in touch by email to design your course.
https://www.energyenhancement.org/Argentina_EnergyEnhancement_HotelPlazaSol_Rosario_Meditation.htm

SPAIN https://www.energyenhancement.org/Escala.htm

INDIA TOUR https://www.energyenhancement.org/menu.htm https://www.energyenhancement.org/2000India.htm



Energy Enhancement Ashram https://www.energyenhancement.org/Iguassu-Ashram-Project.htm

COURSE VIDEO EXAMPLES 90 YOUTUBE DVD COURSE VIDEOS http://www.youtube.com/results?search_query=Swamisatchidanand&search=Search

SACRED DANCE, CARMINA BURANA; https://www.energyenhancement.org/Carmina-Burana-TEXT-POETRY-SIGNIFICANCE-DEVI-DHYANI-DVD-HD-ENERGYENHANCEMENT.htm


Osho Book Directory https://www.energyenhancement.org/Osho/Osho-Books-Directory.html

Texts https://www.energyenhancement.org/Meditation-Yoga-Metaphysics-Om-Aham-Mani.html

Satchidanand Articles https://www.energyenhancement.org/ContentMeditationArticles.htm

Satchidanand Broadcasts https://www.energyenhancement.org/Energy-Enhancement-Broadcast-Meditation-Articles-Story.htm

Satchidanand and Devi Dhyani Bio https://www.energyenhancement.org/page15.htm
< id="role_document2093">