email sol@energyenhancement.org for details
A NEW YEARS REVOLUTION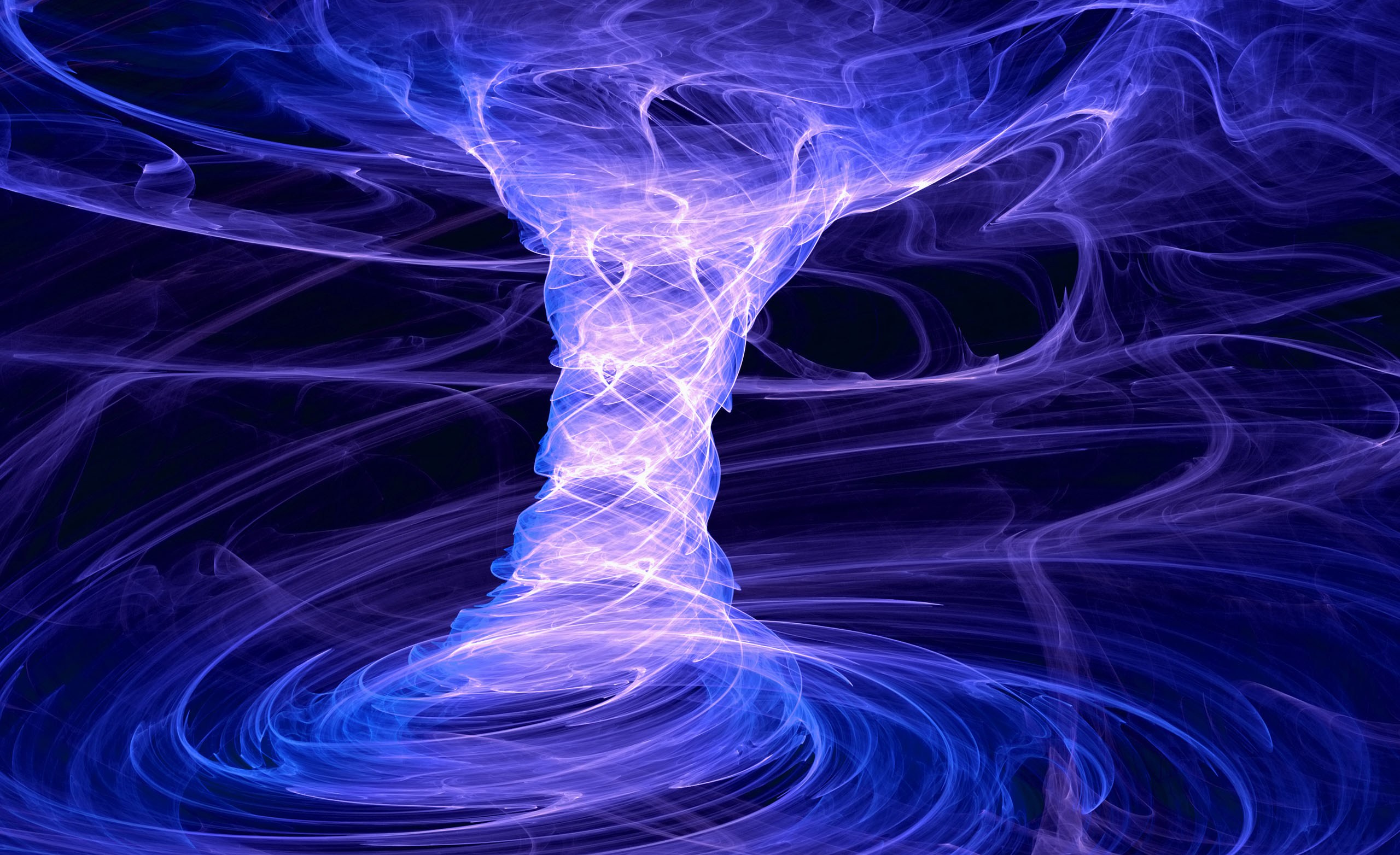 THE SAMADHI ANTAHKARANA COLUMN BETWEEN HEAVEN AND EARTH
The first thing I would like to tell you is: don't seek it anywhere else. Don't seek it in me, don't seek it in scriptures, don't seek it in clever explanations -- they all explain away, they don't explain. They simply stuff your empty mind, they don't make you aware of what is. And the more the mind is stuffed with dead knowledge, the more dull and stupid you become. Knowledge makes people stupid; it dulls their sensitivity. It stuffs them, it becomes a weight on them, it strengthens their ego but it does not give light and it does not show them the way. It is not possible.
With me, the definition of right and wrong, good and bad, sin and virtue, absolutely changes. Whatever the enlightened person does is right. Whatever the enlightened person does not do, is wrong.

So I don't teach you any discipline, any morality. I simply teach you to be awake, and in your awareness you cannot do anything wrong. You cannot harm anybody, you cannot violate anybody's freedom, you cannot interfere into anybody's territory. A great respect for life, reverence for life, arises in you, and it has nothing to do with your religion, it has nothing to do with your belief systems.

A man of awareness does not belong to any organized religion.
Organized religion is against religiousness.
Every human created controlling organized religion kills the truth!

When I say to you you are gods and goddesses you will not believe it because you have completely forgotten who is travelling within you, who is sitting within you, who is listening to me, who is looking at me. You have completely forgotten. You have been given some labels from the outside and you have trusted those labels -- your name, your religion, your country -- all bogus! It does not make any sense if you are a Hindu or a Christian or a Mohammedan if you don't know your self. These labels make no sense at all except that they may be of a certain utility. What sense does it make whether you are a Hindu, or a Christian, or a Mohammedan, or an Indian, or an American, or Chinese? How does it make sense, how does it help you to know your being? All are irrelevant -- because the being is neither Indian, nor Chinese, nor American; and the being is neither Hindu, nor Mohammedan, nor Christian. The being is simply a pure 'is-ness'.
FOR FULL ARTICLE SEE BELOW
THE ENERGY ENHANCEMENT APPRENTICE LEVEL ONE COURSE -
EXPERIENCE GAINING MORE ENERGY
THE KUNDALINI KRIYAS
A NEW YEARS REVOLUTION
GIVE YOURSELF A
CHRISTMAS
PRESENT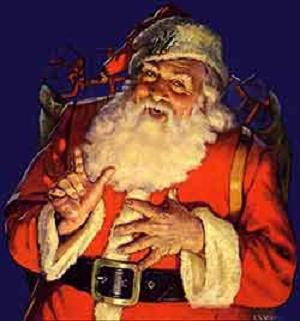 WHICH CAN...
SPEED UP!
IMMEDIATE meditational experience
INCREASE YOUR INTELLIGENCE
THE POWER TO DO
ALIGN WITH THE ENERGIES OF THE COSMOS AND KUNDALINI SHAKTI.
THE GROUNDING OF NEGATIVE ENERGIES
THE CIRCULATION OF THE ENERGIES
MICROCOSMIC AND MACROCOSMIC ORBITS
PYRAMID PROTECTION
THE MERKABA
THE COMPLETE REMOVAL OF ALL ENERGY BLOCKAGES
ARE YOU ENERGY EXPERIENCED?
THE NEW ENERGY ENHANCEMENT STREAMING VIDEO COURSES IN FOUR LEVELS
- THE ULTIMATE TECHNIQUES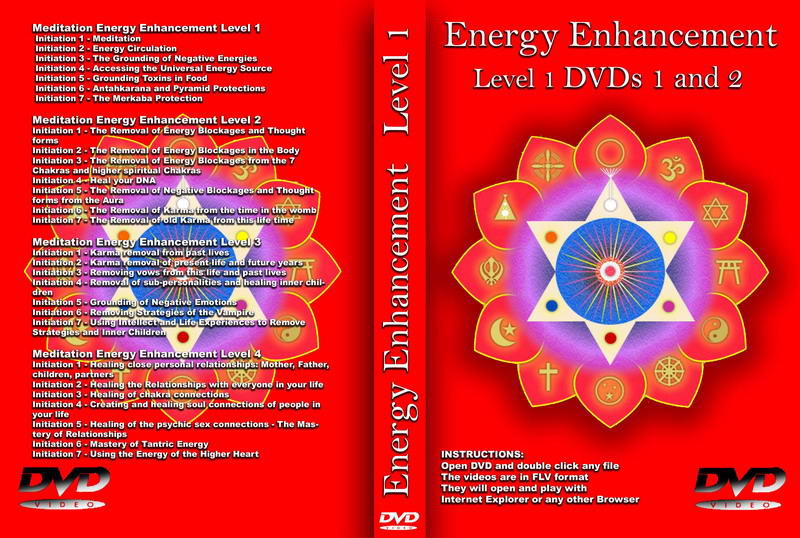 BUY TWO LEVELS TO..
POWER UP!!
ELIMINATE ENERGY BLOCKAGES
ENERGY ENHANCEMENT STUDENT REPORT BY JAIMIE 1ST MARCH 2014
JUST A BEGINNERS - JAIMES - EXPERIENCE OF THE ENERGY ENHANCEMENT VIDEO MEDITATION COURSE TWO
ENERGY ENHANCEMENT STUDENT REPORT BY JAIMIE 13th MARCH 2014
JUST A BEGINNERS EXPERIENCE OF THE ENERGY ENHANCEMENT VIDEO MEDITATION COURSE ONE...
BY IT'S NATURE, SATANISM AS WELL AS USING, DRUGS, HYPNOSIS AND TRAUMA TO MIND CONTROL, ALSO USE ADDICTION IMPLANT BLOCKAGES IN CULTURE TO CONTROL THEIR POPULATIONS
ENERGY ENHANCEMENT WAS CREATED TO REMOVE ALL PAIN -
TO FREE YOUR MIND!!"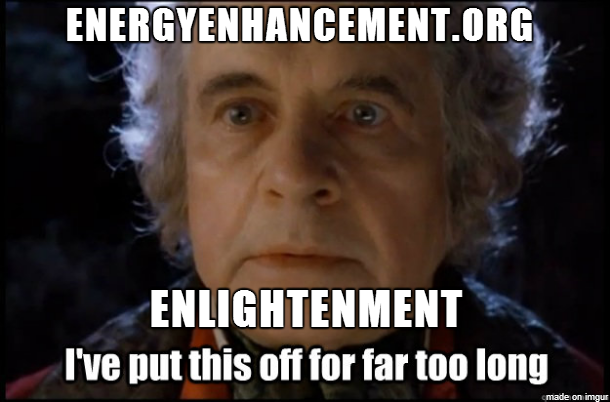 It is not just Energy Enhancement!!
Everyone in the World who tries to remove these Luciferian and Satanic Energy Blockages gets sidetracked, sabotaged and derailed!!
But as you can see, when you get your act together, focusing your Will, you have the Power of the Energy Enhancement techniques to remove whatever you focus on - Immediately!!
Well whenever you get derailed, 7step the symptoms of derailment using Willpower to overcome the bad guys.
WHO IS IN CHARGE!!


ENERGY ENHANCEMENT - THE ULTIMATE MEDITATION COURSE!!
Energy Enhancement Meditation is Meditation as it was originally meant to be..
"Traditional meditations are designed to fail!!"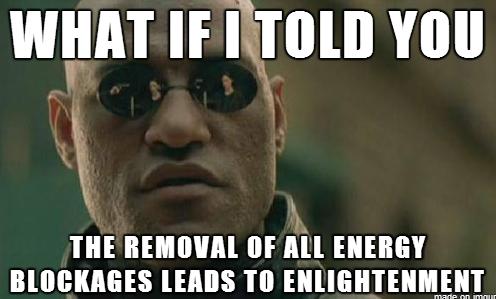 The Ancient Enemy who counts meditation and the mind control psychic arts as one of its main planks of World Domination has used Infil-Traitors for 10,000 years in every Organisation - Religion, Dynastic Families, Politics, Geopolitics, Economics, Universities, Intelligence Services, Think Tanks, Banking, International Companies, Eugenics - Worldwide, censoring Alchemical VITRIOL, the Kundalini Key and Energy Blockage Removal from every Meditation Program..
WE HAVE SO MANY ARTICLES SHOWING THE ORIGINAL EXISTENCE OF THESE ESSENTIAL MEDITATION TECHNIQUES IN EVERY WORLD RELIGION..
NOW, SPEED UP YOUR PROCESS WITH ENERGY ENHANCEMENT ALCHEMICAL VITRIOL, KUNDALINI KEY AND ENERGY BLOCKAGE REMOVAL ON THE PATH OF ENLIGHTENMENT
GET IT NOW!!
SIGN UP TO THE MAILING LIST
EMAIL sol@energyenhancement.org FOR DETAILS..
LIVE COURSES, INDIA AND IGUAZU FALLS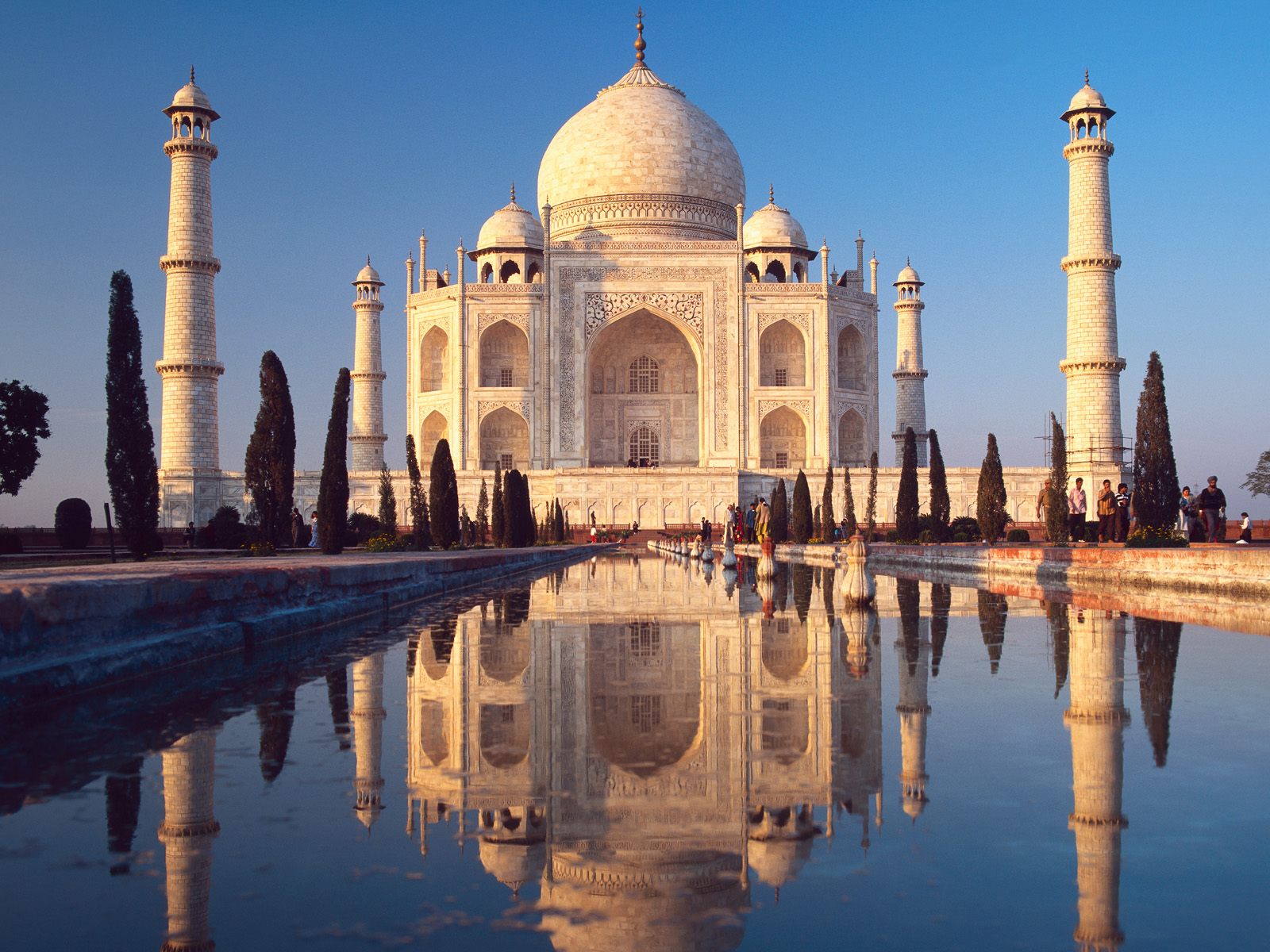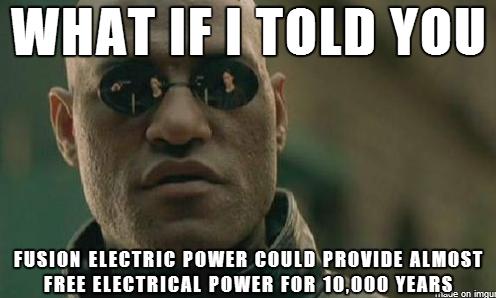 MEDITATIONAL SUPERPOWERS
For Thousands of Years, Enlightened Masters using only the thousands of years Ancient Science of Meditation, which alone has developed All the Ancient Religious figures, Enlightened Spiritual Masters, have accelerated their Evolution, "Die before you Die", developed Superpowers, consciously leaving their bodies and journeying to the Stars and to God on the path of the Antahkarana - the infinity of, "Chakras above the Head" in the Astral Body.
With the Formula of the Emerald Tablet.. "As Above, So Below" we know that physically it is the Destiny of Humanity to Journey to the Stars in the same way we do psychically.
Yes, it is the destiny of Humanity to reach the Stars and in these times from the Empire of Satanic Babylon for 10,000 years we seem to have forgotten that in Austerity, the destruction of NASA and the fifty years old dream of President Kennedy to enrich Humanity through Economic Increase and Investment - Kennedy Planned to have one thousand Fusion Reactors Online by the 1980's - and to leave the Nest of the Earth and Reach the Stars. With the infinite Power Generation Energy of Fusion and Matter/Antimatter interaction ONLY, can we create a Starship..
You have to understand that human richness and money and evolution has to be planned in advance through using the credit creation capacity of the Central Banks like the Federal Reserve to invest in Fusion Power Generation instead of spending 23 Trillions of Dollars on giving money to bankrupt banks, increase the Spending on Fusion from five billions of dollars a year, to a sensible amount.
Austerity must be planned and executed too.
And since the execution of President Kennedy in 1963, Austerity has been planned and Executed...
IT'S HERE NOW!!
GOD EXISTS, RELIGIOUSNESS EXISTS, SUPERPOWERS EXIST. .
Yes, it is the destiny of Humanity to reach the Stars. Yet throughout history from the time of the Old Religion of Satanic Babylon, Pagan, Satanic, Luciferian Generational Families who worship Pagan Saturn, Venus, Moon and the Sun - Satan, Isis, and Mithras - have controlled Humanity through Addiction Implant Blockages, Myth, Money, Mind Control Propaganda, Slavery, Drugs and Sex.
From Babylon to the Slave Trading, Drug Running Empires; The Roman Empire, Venetian Empire, British Empire, Anglo-American Empire Generational Families have infil-traitored every Government, every Politician, Every Ministry, every International Company, every Bank, every University, every Think Tank, every Secret Society.
Satanic Psychopathic Religions and Myths (The Ten Myths which control the World) have been specifically created to maintain the Generational Family control of society. To exacerbate Implant addiction blockages of sex, drugs and rock and roll through Pagan, Satanic Ritual sex, Ritual drugs and religious music in order to divert, pervert and degenerate humanity in order to rule them. More than anything, to keep Humanity Austere; Poor barefoot and back on the reservation and away from the Meditational Superpowers which alone can free Humanity from their chains.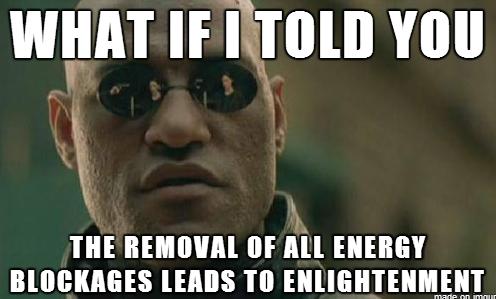 ONLY THE SUPERPOWERS DEVELOPED BY THE SCIENCE OF REAL MEDITATION CAN FREE HUMANITY TO REACH THE STARS.
ENERGY ENHANCEMENT MEDITATION ENLIGHTENMENT AND ILLUMINATION
THE INCREDIBLE MEDITATION COURSE AND MEDITATION TECHNIQUES CREATED TO PRODUCE ENLIGHTENMENT AND ILLUMINATION
"ALL TRADITIONAL MEDITATIONS HAVE BEEN DESIGNED TO FAIL" - SATCHIDANAND -
"BECAUSE ORIGINALLY ALL MEDITATIONS CONTAINED THE TECHNIQUES OF, "THE KUNDALINI KEY" AND OF, "ALCHEMICAL VITRIOL" TO GROUND NEGATIVE ENERGIES AND TO NATURALLY INCREASE KUNDALINI ENERGY"
"NOW, ONLY ENERGY ENHANCEMENT MEDITATION TEACHES THESE TECHNIQUES WHICH SPEED UP THE ENLIGHTENMENT PROCESS"
CLICK HERE FOR..
AND
Translation of VITRIOL.. "Visit the Center of the Earth there you will find the Philosophers Stone, Kundalini Chakra, which transmutes all Negative Energy, All Pain, All Negative Karmic Mass, into Pure Positive Spiritual Energy. By changing the direction of that Energy along the Path of the Soul, Soul Chakra, Central Spiritual Sun, First Chakra Above the Head you will receive Enlightenment"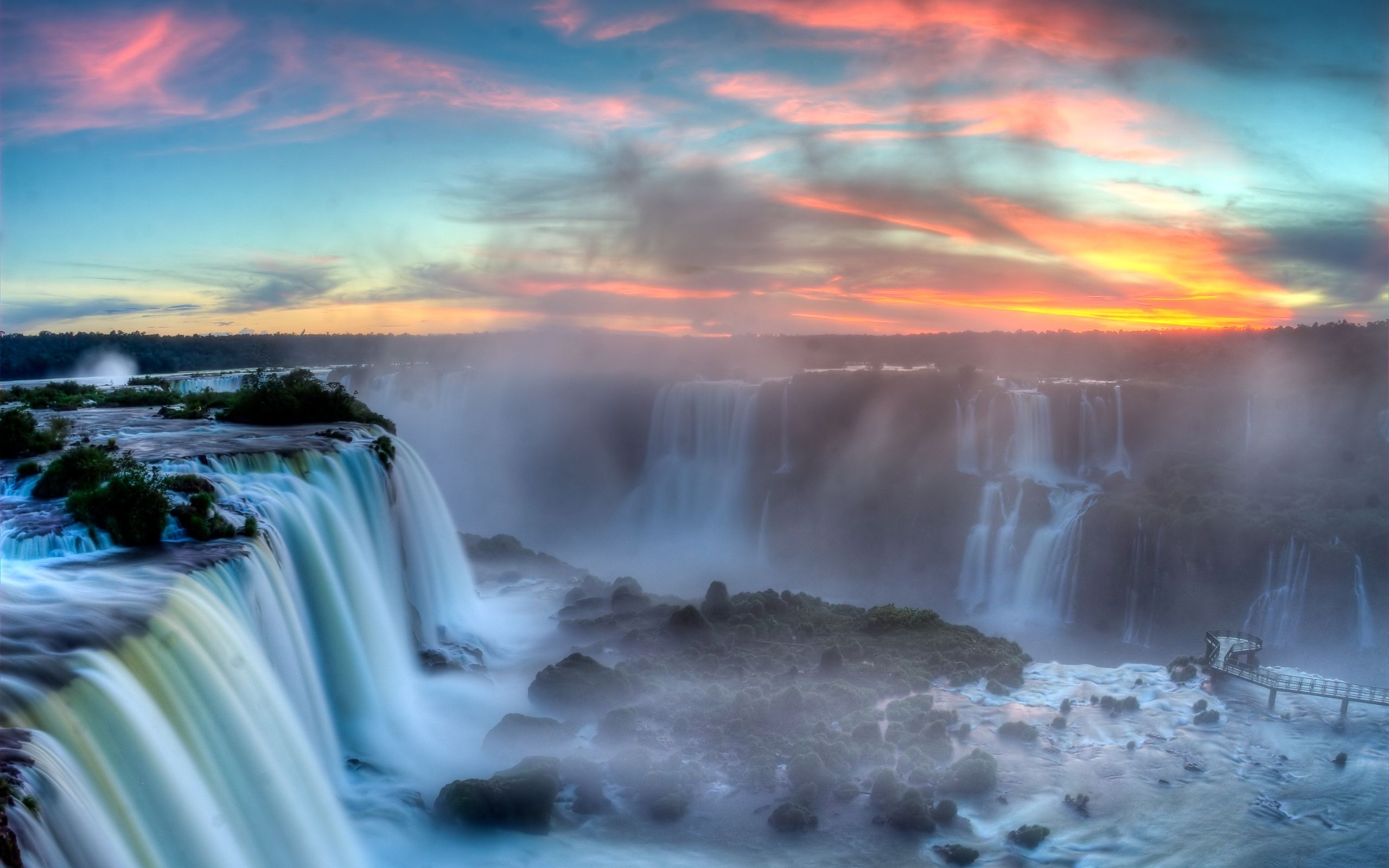 "IF YOUR TRADITIONAL MEDITATION DOES NOT TEACH YOU ABOUT THE KUNDALINI KEY AND ALCHEMICAL VITRIOL, THEN IT HAS BEEN DESIGNED TO FAIL"
LEARN ANCIENT POWERFUL TECHNIQUES OF MEDITATION WHICH SPEEED UP!! YOUR PROCESS. GET IT!! INFINITE KUNDALINI ENERGY FROM THE CHAKRAS ABOVE THE HEAD, SHINE LIKE THE SUN, IMPROVE IQ, GROUND ALL PAIN, STOP VAMPIRES DRAINING YOUR ENERGY, REMOVE BLOCKAGES, LEARN ILLUMINATION, ENLIGHTENMENT.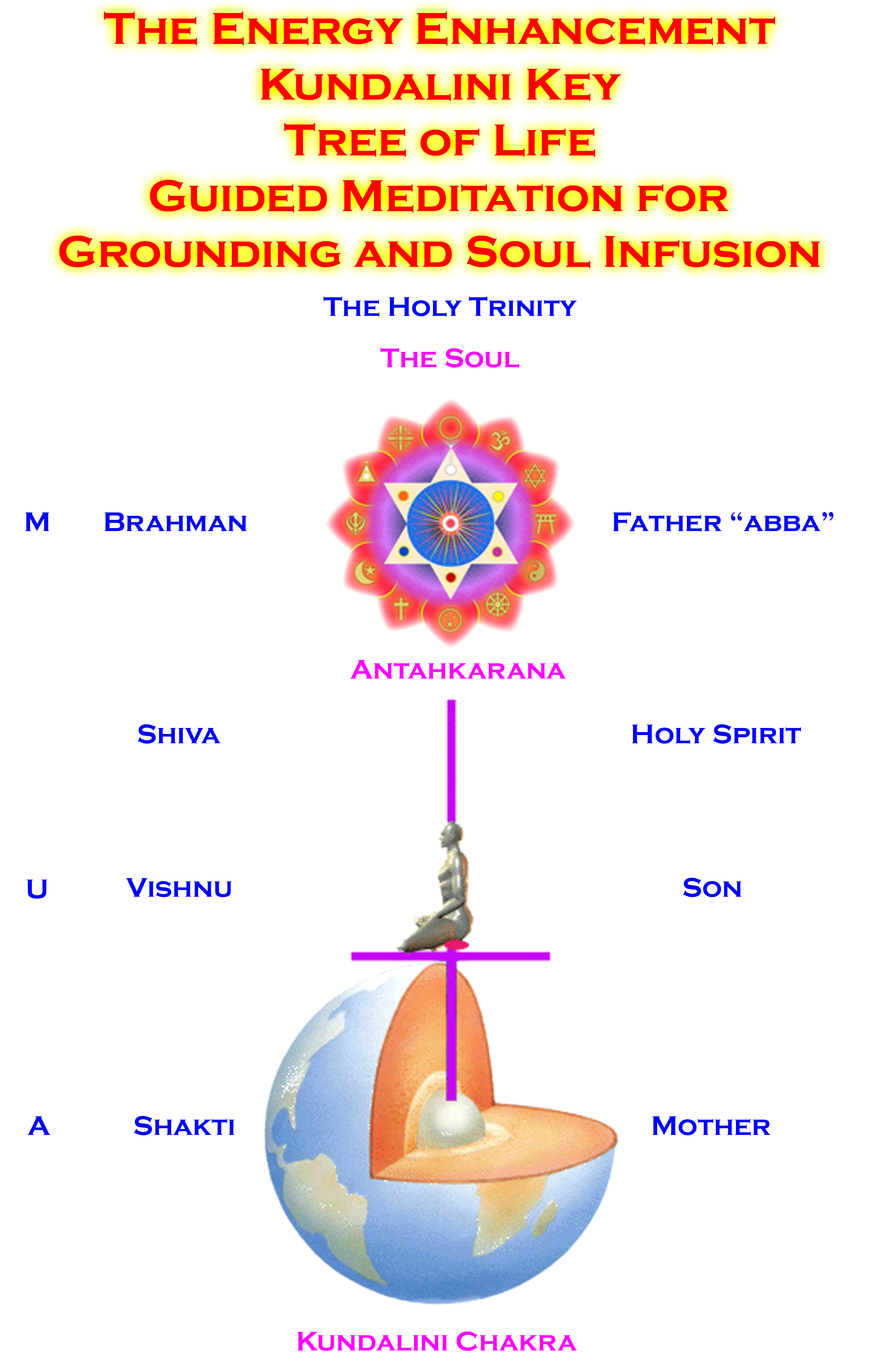 FIND ALL THE INCREDIBLE MEDITATION TECHNIQUES AND MEDITATION PRACTISES REMOVED FROM TRADITIONAL MEDITATIONS AND TAUGHT IN THE ENERGY ENHANCEMENT
STREAMING VIDEO
MEDITATION COURSE AND LIVE MEDITATION RETREATS IN BRAZIL AND INDIA
THE ENERGY ENHANCEMENT VIDEO MEDITATION COURSE

ENERGY ENHANCEMENT - THE ULTIMATE MEDITATION COURSE!!
ANCIENT EFFECTIVE ENERGY ENHANCEMENT MEDITATION SECRETS
ALL THE MEDITATION TECHNIQUES!!
SUCCESSFUL
SPEED UP YOUR PROCESS!!
PROVEN
TIME TESTED
TRUE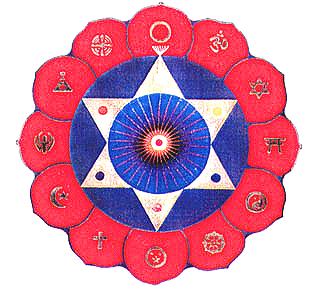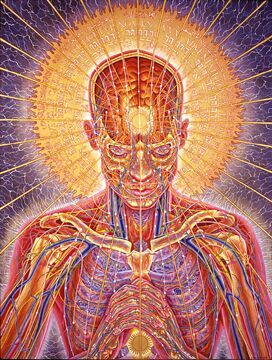 THE MOST ADVANCED MEDITATION COURSE, MEDITATION TECHNIQUES AND MEDITATION PRACTICES ON THIS PLANET, INCLUDING THE KUNDALINI KEY, THE KUNDALINI KRIYAS, ALCHEMICAL VITRIOL AND KUNDALINI YOGA IN 28 INITIATIONS!!
SPEED UP THE PROCESS!!
"I have experience of many forms of meditation and practices for self improvement including: Transcendental meditation (TM) 12 years, Kriya Yoga 9 years, Sushila Buddhi Dharma (SUBUD) 7 years, and more recently the Sedona Method and the Course in Miracles.
The Energy Enhancement programme encapsulates and expands all of these systems, it is complete and no questions are left unanswered."
JEAN - NUCLEAR ENGINEER
WHY JUST SIT? - YOU NEED REAL SPIRITUAL EXPERIENCE - FAST!!
READ BELOW ALL THE TECHNIQUES TAKEN OUT OF TRADITIONAL MEDITATIONS AND PUT BACK BY THE ENERGY ENHANCEMENT MEDITATION COURSE!!
- RESTORING THE ENERGY ENHANCEMENT KUNDALINI KEY
Phillip Chester
Phillip Chester - Change manager working directly to the Managing Directors of several fortune 500 companies.
"I feel that I have been given some secret knowledge, which was only given to the initiated, or hidden among a lot of unnecessary sub techniques in other disciplines."
"The energy techniques given in Energy Enhancement have never been explained to me in Aikido (even Ki Aikido), Yoga or Ashtanga Yoga or on any meditation course that I have been on like Transcendental Meditation, and have only been partly taught to me previously by Taoist Master Mantak Chia and on Tantra Courses. Mantak Chia I found particularly confusing; Chi Gung I found awkward"
"ENERGY ENHANCEMENT GOES MUCH FURTHER THAN ALL THE ABOVE, IN A MORE EFFECTIVE WAY THAT ANY OF THE OTHERS I HAVE EXPERIENCED..."
One effect of Energy Enhancement is that I can no longer look at other disciplines like Ashtanga Yoga, Transcendental Meditation, NLP, Aikido and Ki Aikido and Mantak Chia and his Chi Gung, in the same light, because they do not contain this learning.
Phillip Chester - Change manager working directly to the Managing Directors of several fortune 500 companies.
SERVING YOU SINCE 1991 - ENQUIRIES AND BOOKINGS EMAIL sol@energyenhancement.org
MEDITATION ENERGY ENHANCEMENT - THE CORE ENERGY TECHNIQUES!!
THE MOST ADVANCED MEDITATION TECHNIQUES ON THIS PLANET, IN 28 INITIATIONS!!
ANCIENT EFFECTIVE ENERGY ENHANCEMENT SECRETS -
SUCCESSFUL
PROVEN
TIME TESTED
TRUE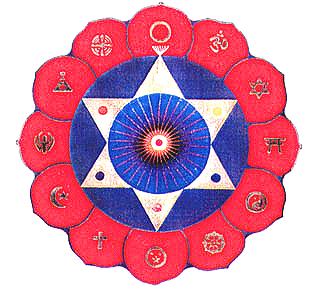 ENERGY ENHANCEMENT
COURSE TESTIMONIAL
Beloved Satchiji and Devi,

Very quickly, as I'm a bit on the run, but I wanted to thank you for providing that little video in the broadcast email below, which I received today. Every word is potent and precise and straight to the point and it's simply an radiant gem tucked in there--wow! I was also touched to see my email and your reply right afterwards--but the video is just the ticket! I will have to read the rest of the email tomorrow because I'm all out of steam today and still have meditation to do before sleep and another work day.

I am on section 9 of the first initiation of Level 2, the advanced powerful technique. I'll write it all up as you asked and I'm in for it because I had to fight a sleep ray through a couple of the longer segments. THAT'S why I'm so thrilled to get that little 5-minute video today-in broadcast, ENERGY ENHANCEMENT GOA, INDIA GIVING A COURSE NOW.. -it was like a crystal sword swooping in and clearing my forcefield. Amazing.

That's it for me tonight. Long work day. But my hope is renewed and I'm in it to win it.
Thank you for your extraordinary help and guidance--I am nearly speechless at how your energy can be so palpable and uplifting when I am so far away from you physically. I am truly blessed. It is the impetus to press on and make good on removing all the energy blockages so I can become useful at last.

My deepest love and admiration to you both,

"J"
The Yoga Sutras of Patanjali -
Book Three - Vibhuti Pada
The

Yoga Sutras of Patanjali -

Book Three - Vibhuti Pada

SUTRA 39 -
By the loosening of the cause (of the bondage of mind to body) and by knowledge of the procedure of the mind-stuff's functioning, entering another's body is accomplished.
The Yoga Sutras of Patanjali - are at least 5000 years old and were part of a verbal tradition even before that
So, what we are talking about here is how to take over the body and mind of another human being.
Yogis have done this with the permission of the present owner as "Walk Ins" but bad people do this in order to control the world.
Not only this, where psychic passages are created to enter into the mind, but also they can enter, as in our take on the Matrix Movie, any part of the body to take the psychic energies of the people they enter, turning a Human Being into a battery.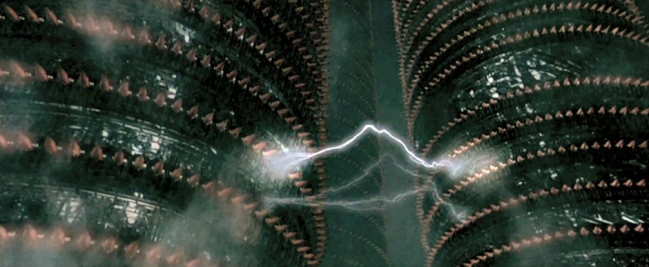 EACH POD CONTAINS A HUMAN BEING LIVING IN A VIRTUAL REALITY WHOSE PURPOSE IS TO RESIGN HUMANITY TO BEING A BATTERY OF ENERGY FOR THE ENERGY VAMPIRES!! - FRESH MEAT!! FINGER LICKING GOOD!!
Any human being plugged into the Matrix can be taken over at any time by "Agent Smith" - The vampirisation of Humanity for thousands of years.
Every human being has a series of control implants placed in his body over many lifetimes usually to vampirise their energy but in the higher classes, the higher families from whence come the politicians, the control implants are placed in the head whilst at public school for complete take over.
Energy Enhancement is the methodology where you can become free of Control Implant Blockages placed in your Physical and Psychic Bodies. Level 2 - The Removal of Energy Blockages is where we start the task of Liberation!! ILLUMINATION, ENLIGHTENMENT!!
ENERGY ENHANCEMENT TALES OF SAMADHI WHITE LIGHT
One of the differences between Energy Enhancement and a normal meditation Course is that Energy Enhancement is experiential - you get direct experience of psychic powers, blockages, visions of past lives, a direct experience of reality which leads on to a steady practice of Blockage removal and so, on towards freedom and liberation in this lifetime.

One of the ways to understand this is to read the experiences, the Reports of our Students on the Energy Enhancement Course which are available in two or three large pages on the site. They all say the same thing, that Energy Enhancement works and with Energy Enhancement you can move along your path of spirituality faster than with any other path.

The teachers, Satchidanand and Devi Dhyani have been teaching Energy Enhancement now for almost twenty years and have much experience with students and with meditation. They come from a line of Masters who initiated them in Sannyas before they too took on the task of world teaching. Satchidanand from Sivananda of Rishikesh having been initiated by Sivananda's high Initiate, Yogiraj Swami Satchidananda, and having received some of his spiritual energy upon his death. The energy transmission of the Masters is talked about in much more detail elsewhere than we have space for here, but be aware that the Spiritual Transmission exists and is fully at work in any Energy Enhancement Course.
If you can receive energy correctly.
And not everyone can because they get the symptoms of energy blockages instead - Going to sleep, shaking, pain, heat, cold, negative emotions, - all the common so called symptoms of Kundalini Energy.
But if you can receive energy correctly - without energy blockages - "When the energy is flowing correctly, there is no movement" - Saadi of Shiraz.
"We eventually get into a state of energy transfer. We both feel it as white light flowing from one to the other in an incredibly intense way which lasts for two hours. At the end of that time I perceive an initiation which is taking place on the astral plane. Surrounded by a group of ascended masters I introduce him to the chief initiator who uses the rod of initiation to touch his third eye with the intense energies of initiation so that his energies can never again drop into that state we call normal waking consciousness."
If you can receive energy then the chances are that you can give energy. Only the people who can receive energy correctly can go on to become enlightened, can go on to become Initiators of men, Gurus and Spiritual Masters.
If you only get the symptoms of Energy Blockages in the Buddhafield which is the intense aura of energy which surrounds every Spiritual Master then you need to remove the Energy Blockages which produce the symptoms. The Energy Enhancement Level Two Seven Step Process is the unfailing technique which can remove any Energy Blockage.

When we become a stream enterer, we tap into the Energies of the Earth and of Heaven and of the Buddhafield and through energising our faculties, we start to have spiritual experiences beyond the norm. We start to feel and see energy to start with, which always comes to every student.

It happens with all of our students...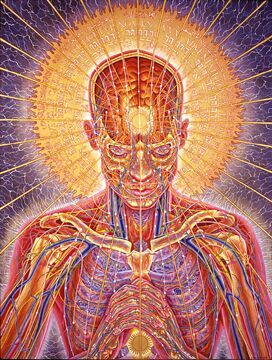 HIROMI FROM JAPAN - ARGENTINA ENERGY ENHANCEMENT MID COURSE REPORT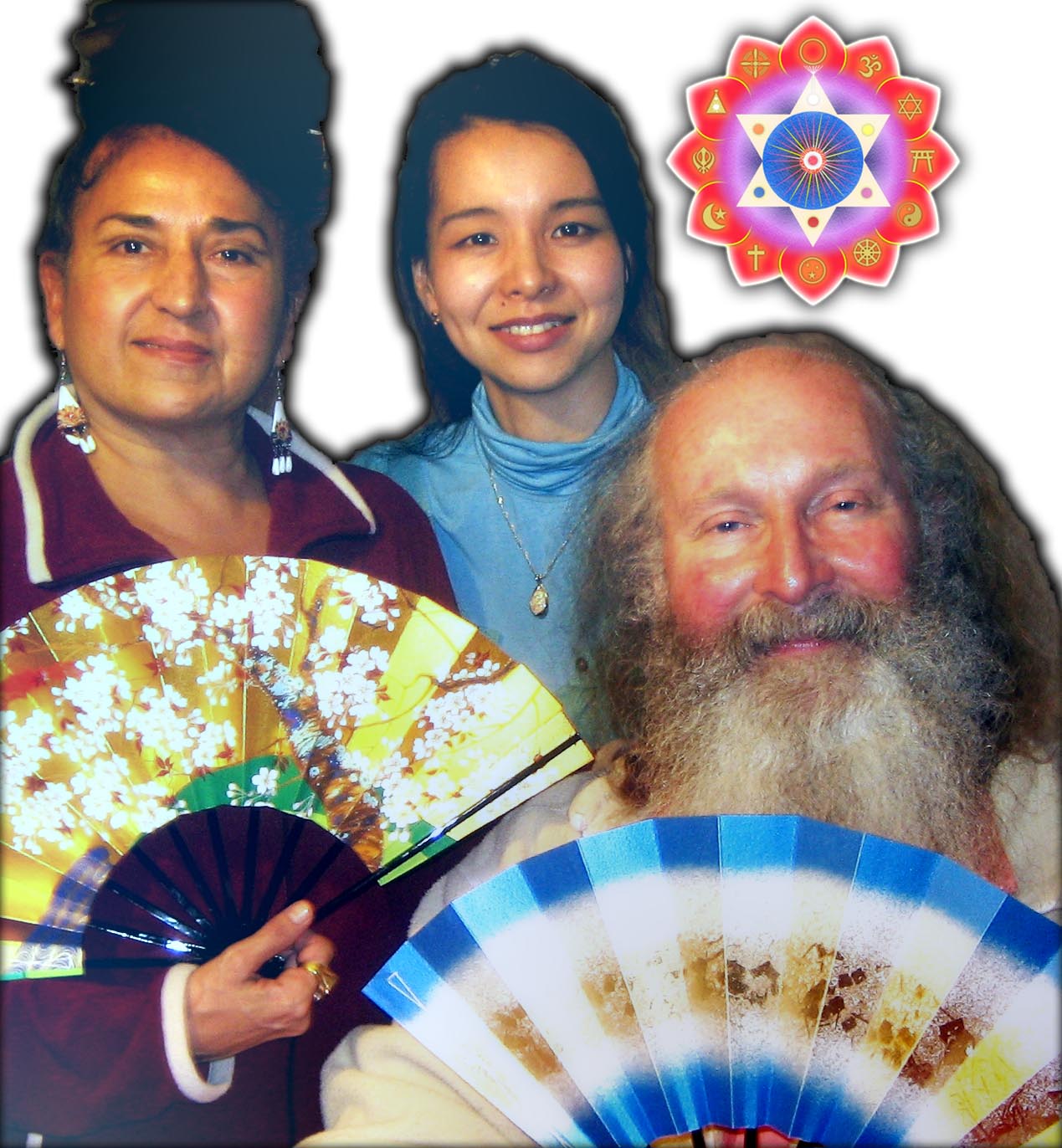 Above is the picture of Hiromi from Japan who is a nurse working with neglected children and also a dancer, - She wants to move towards becoming a teacher of spiritual belly dance - ALL BELLY DANCERS ARE UNCONSCIOUSLY TRYING TO HEAL THE SECOND CHAKRA, THE CHAKRA OF RELATIONSHIPS - at present on the Energy Enhancement Course JULY 2008 in Argentina together with people from Finland and the UK.
At the moment she is working on the Liberation of Blockages and Dancing through the Chakras with Devi Dhyani as her extra Courses and also working on Energy Enhancement Levels 1 and 2 - removing blockages from the Body, Chakras, Antahkarana above the head and the infinity of Chakras below the center of the earth which eventually meet, in the center of the Universe, in God.
As a special treat we are teaching her special elements out of the "Mastery of Relationships Program" of Level 3 and Level 4, because she needs it, because of her father dying when she was three years old, leaving behind many blockages in the second chakra. Yesterday she said she felt liberated in that area. She is very happy.
"A good student must learn how to ask" - The request is never refused!
Another student - another nurse and also a Yoga Teacher, was saying that as she pursued one of her bad thoughts, "The whole world is shitty and filled with shit!" which always every day was creeping up on her to pounce even after using the emotional freedom technique for 5 years and knowing the necessity for keeping a positive mind - grounding the negative karmic mass of the thought into pure, positive spiritual energy, she saw psychically that the collective blockages that she was working on were grounding and the Negative Karmic Mass was burning up in the Center of the Earth - this is the guided meditation of Alchemical VITRIOL - but also that the released angels were travelling to be integrated into the higher psychic bodies and she saw this as beautiful coloured jewels were travelling up, from the center of the blockages after all the negative Karmic Mass had been transmuted, resurrected into the center of the universe!!
The first week of the course we are always raising the energies of the students and removing their negativity and getting their trust. And to do that we have to oppose the negative symptoms of Energy Blockages because the blockages live in our bodies lifetime after lifetime, like riders riding a Donkey! And they want to keep the donkey well under control and to do that they want a stupid donkey!! One that will listen to all their negativity and existentialist Bullshit!!
But once the Donkey starts to become a little bit more intelligent it starts to buck and the blockages get afraid and try harder, but eventually they are thrown off, thrown out, healed and integrated.
Enlightenment awaits.
The "SECRET" is that not only MUST we develop positivity, and only the Enlightened can remain permanently Positive, but also we must be capable of dissolving all the negativity. It is the "Ostrich Syndrome" which ignores this reality and lives in La La land.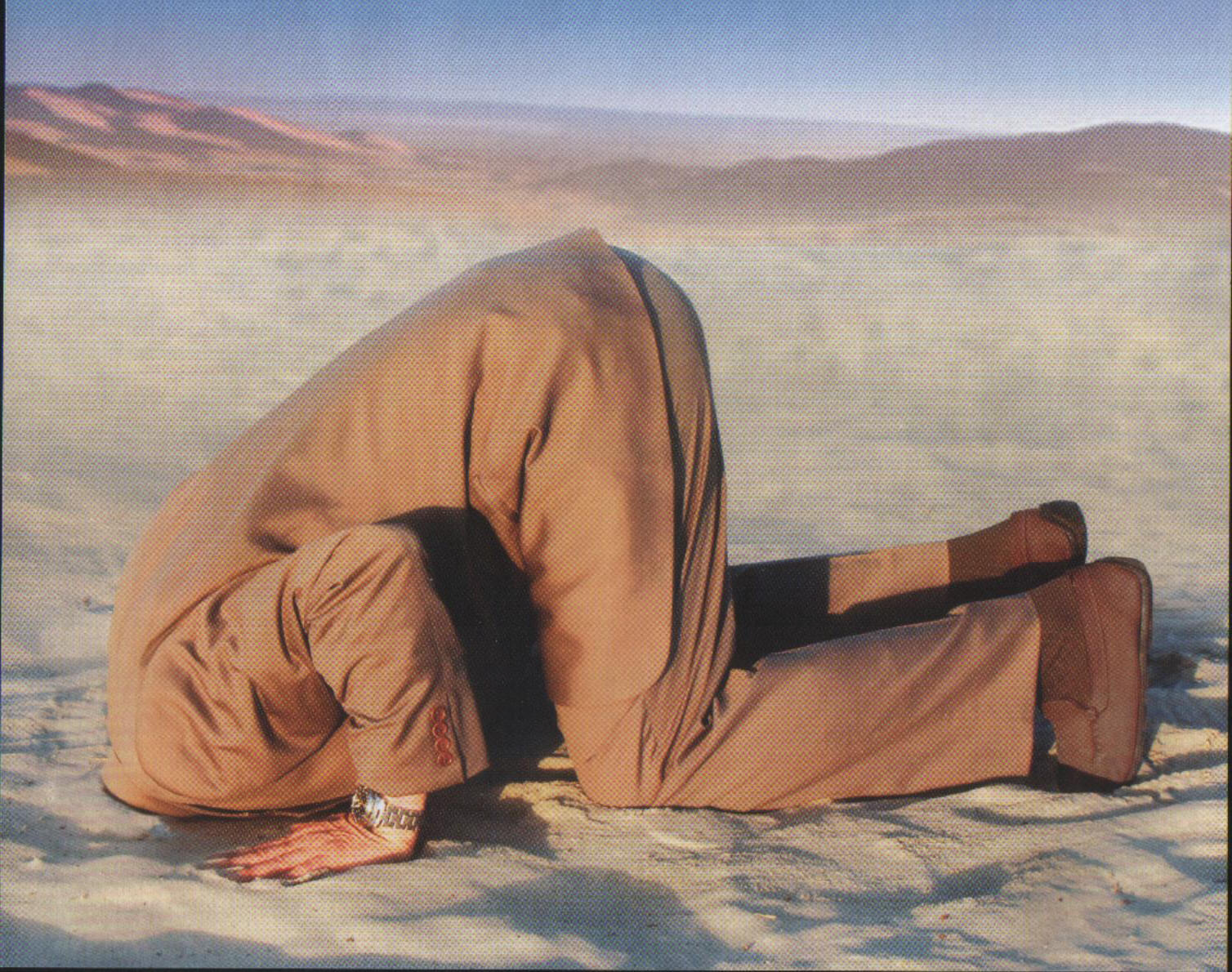 THE OSTRICH BURIES ITS HEAD IN THE SAND WHEN IT GETS AFRAID!!
"You're living in a Dream World Neo!" - Matrix.
Only Energy Enhancement with ancient effective tried and tested techniques can teach this Alchemical Dissolution of Negative Energies!!
Energy Enhancement is working to free humanity from its collective History so as the raise humanities vibrations to the next initiatory levels - just read the testimonials from many students over the previous years which all say the same thing.. Energy Enhancement works!!
HIROMI FROM JAPAN - ARGENTINA ENERGY ENHANCEMENT FULL COURSE REPORT - 2008
"AND HE SAID THAT HE WANTED TO CONTINUE THE RELATIONSHIP AND SHE FELT FULFILLED AND SO HAPPY!!"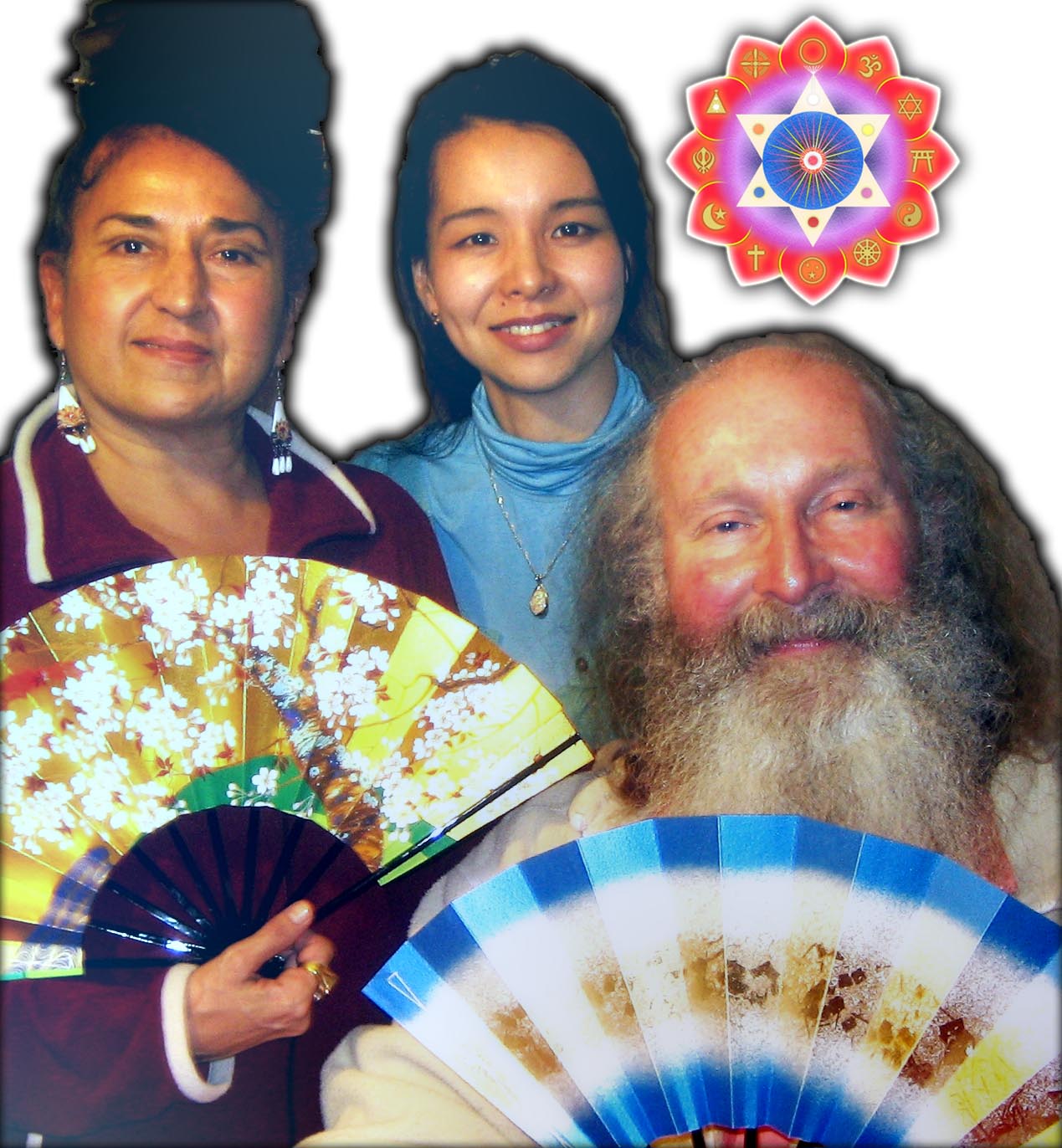 One of our students on the July 2008 Course - and this is only a half time report, was saying that she felt our energies, our auras were much bigger, wider, than the normal peoples. She could feel that this was so because we were drawing energy down from the center of the universe and grounding it into the center of the earth.

She was very happy that she had seen her blockages in the Second Chakra and had, by using Energy Enhancement Level 2 techniques been able to remove them. The Second Chakra is the chakra of Relationships and it is not possible to maintain a long relationship if these blockages exist because they stop the energy connections between the second chakras and thus the warm feeling necessary to any good relationship does not exist if you have these blockages there. At an energy level this computes as, "She does not really love me even though the words are there, I cannot feel the energies. I will look for someone else!"

She was also happy at looking for the sub personality is living within her mind who connects with our loved one. She saw this sub personality as a child in a past life during the second world war. All of her family was dead, killed by the bombs and she, the child in that lifetime, was all alone. She took this inner child sub personality, forged in the pain of war, and grounded all of its Negative karmic Mass, then she gently took it into her main Soul Personality. Integrating it with the whole.

With Sub Personalities in charge of the power of energetic connection the sub personality connects and then they come over and talk to us and we wonder, "Why?". And the sub personality who disconnects and they leave us, And we stand they saying, "What Happened?". When we get disconnected by one of our sub personalities the main soul personality does not have the psychic power of connection. When we heal the sub personality blockage of all the negative energy which created it, then we take the psychic power of the blockage, in this case the power of connection, and plug it into our soul personality. Then we get the conscious power of connection. We, the Main Soul Infused Personality, decides who to connect with and who to disconnect from. Its all to do with being more conscious of what we do.
Later she found the sub-personality of "Don't Leave Me!" probably from that lifetime where she lost all her parents. What better way to end up the victim, the doormat?? And so this sub-personality needed to have all its trauma grounded and healed and then send up to the higher chakras - a process of Resurrection - to be integrated with the soul.

She had an Argentine boyfriend from her previous visit to Argentina but felt that there was not the same feeling this time around. Although there was a very strong energy bringing them together, the guy was a little afraid. It turned out that although the guy was a good guy, he was a little disturbed in the basic situation by fixed attitudes which confused him.

So we recommended Energy Enhancement Level 4 techniques on the boyfriend and we taught her these even though she had come on the Level 1 and Level 2 course, she needed them. When she did them she had visions of a past lifetime with him in Europe in the middle ages. In those days the guy was of noble birth and she was not so high, so although they were very much in love his duty was to marry the princess to keep the land together and so they could not marry. They were having a child together which she had to abort and she saw an image of the child which she felt was very beautiful. Although they were very much in love, in those days it was not possible to continue the relationship.

By using Energy Enhancement techniques on the boyfriend, as part of the Mastery of Relationships, it may be possible to de-confuse him and help the relationship here and now..
AND THEN..
So later she talked to the guy, a normal guy, about the past life experience but he made no comment and she felt that she had not touched him and felt sad.
But in the next meeting he took her especially to a bar by the river Parana, the second largest river in the world, and here it is 50 KM to the other side.
He said that when he felt too intellectual he always can to this bar alone because here he felt he could contact his intuition, the energies of his soul. And she told him of her past life experience again and that she had been meditating on him using the techniques we teach in Energy Enhancement for the Mastery of relationships to remove all past Karma, all fear, all pain.
And she consciously connected to him with her heart, moving the energy connection from her second chakra to the heart chakra and he felt it. And we had taught her to do that, and in order to do that successfully she had to spend a day, meditating on removing the pain blockages from her heart, from all those previous relationships which had ended so badly, in order to Heal her Heart.
THE ENERGY ENHANCEMENT MASTERY OF ENERGY CONNECTIONS
THE ENERGY ENHANCEMENT MASTERY OF RELATIONSHIPS
And he gave her a CD Present, and a ring. And he said that he wanted to continue the relationship and she felt fulfilled and so happy.
Get your asses over here Now and Speed Up your process of Enlightenment on the Energy Enhancement one month course!!
SATCHIDANAND
COME VISIT SATCHIDANAND
A NEW YEARS REVOLUTION
email sol@energyenhancement.org for details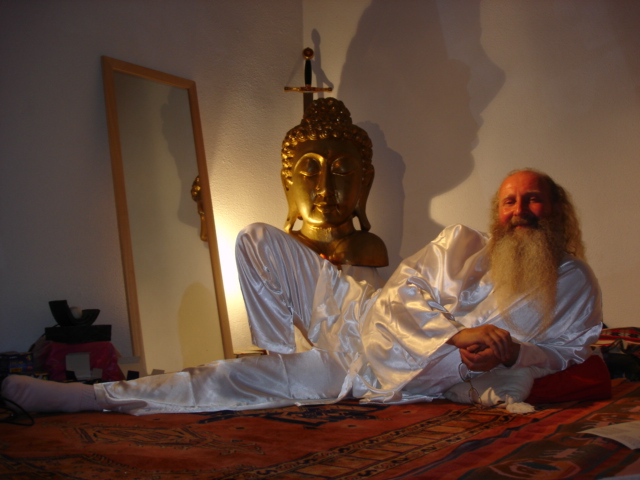 SATCHIDANAND - ENERGY ENHANCEMENT TALES OF ENLIGHTENMENT JULY 2008 ARGENTINA
SAMADHI WITH WHITE LIGHT AND THE INTENSITY OF THE MUSIC AND THE KUNDALINI ENERGY
I remember back in India whilst I was living in Madras in 1989, after that time when I was meditating three hours every day and getting all the insights into Energy Enhancement meditation from experiences in my meditation from the ascended masters and then later finding the same techniques in all the ancient myths and religions.

It was after Swami Satchidananda came to me in my meditation and stayed there in white light for an hour and he did this for three days on the trot. And then this friend came in with a leaflet and said, "Hey, you know Swami Satchidananda don't you?" And there was Swami Satchidananda on the leaflet giving a feast and Dance to all the people in Madras, three days earlier.

And on the leaflet was no address, just the Name of a Dr N Mahalingam who was funding all this. So I went to the Telephone directory, but there were five pages of Mahalingams. India, one thousand million people and you want to find Dr N Mahalingam? So I turned to the guy who loaned me the Telephone Directory and he said, " I know Dr N Mahalingam, he is my best friend!" And he gave me the telephone number in Madras!!

So I telephoned the number and the answer in very high tones, perfect english accent, "This is the residence of Dr N Mahalingam, can I help you?" Apparently Dr N Mahalingam, as well as being a director of the Theosophical Society in Madras was also a sugar magnate and a billionaire. So they gave us his address and telephone no. in Coimbatore and that's how we got to see Swami Satchidananda in India. And we stayed with Swami Satchidananda for a month and went to Bombay with him as he flew out.

Well in Coimbatore we got the invite to the Ashram of a brother yogi to Swami Satchidananda, one who had been with Swami Satchidananda's guru - Swami Sivananda of Rishikesh. And this Guru was known as a music guru. We went on the occasion of a Karnatic Music Concert with very good musicians. L Shankar who plays with John McLaughlin in the Group Shakti and is one of the greatest violin players in the world comes from that tradition of Karnatic Music of South India and the tradition of the music of Saint Thyagaraja who spiritualised India with his sequence of the Pancharatna Kritis, two hundred years earlier.

In the middle of the city of Coimbatore we enter into a restaurant where students of the Guru are preparing Indian Delicacies and up to the music Hall on the top floor and we sit on the floor, no seats, in the lotus posture at the feet of the music guru, Swami Sivananda - the same name as his guru! - who is sitting in a very nice chair.

The music starts and after an hour the rest of the people are moving and a little uncomfortable. But Devi and I are sitting firm, and music, very intense and beautiful Classical Indian Carnatic Music with a great lady violinist and our spines are going crack, crack, crack! with the intensity of the kundalini energy coming from the music guru. "When the energy is flowing correctly, there is no movement" - Saadi of Shiraz. And we shift into Samadhi with white light and the intensity of the music and the kundalini energy.

All great art, art which has been touched by God, whether it is Music, Movies, or Paintings have the ability to evoke Kundalini Energy through energy. And when this energy is being evoked in the presence of a Guru, the energy is intensified as the Guru adds his energy to the occasion.

Which brings me to the point..

Last night we decided to play the movie, "The Green Mile" by Frank Darrabont starring the Forrest Gump actor, Tom Hanks, for our students. Firstly because its a great movie with many spiritual teachings. But secondly because this is a movie which has been touched by God.

And as the movie was playing my body spontaneously went into Pranayama as I focused and concentrated the energy. My antahkarana opened and I was conscious of channeling the energy of the soul. Everything seems so much more intense and meaningful when this happens and it happens a lot to me. It seems that life only has meaning and significance when this energy is being channeled. Thus, when it happens I know I am on a path with heart, my Soul Path, The path of my Dharma. More, at certain points in the movie my abdomen contracted and I was able to feel the ball of white light which was fulminating there and then I released it from the appropriate chakra sometimes with waves of tears. I knew what I was doing because it always happens. Spontaneously, with no will on my part, I become a channel for the energy of the movie.

At the end I asked some participants what they had felt.

One said that it had been a too intense experience for him to talk about it.

A few days later he said he felt a fat pipe of the antahkarana wider than normal as the Kundalini energy flowed and shock of kundalini energy which made him burst into tears. The meaning of the movie had penetrated deep within him and he was aware of the experience.

Another said she had seen the movie previously but had taken it as a fantasy and had not connected to it. During our performance she had been in the movie every step of the way and had realised its essential truth.

Sometimes its difficult to put into words our intense feeling but everyone recognised the nature of the experience and everyone responded to the energy.

Only if you have been prepared to receive the energy by past life training or the removal of energy blockages on the Energy Enhancement Course can the energy be received correctly.

All the symptoms of energy blockages come up in an intense buddhafield for those who have many energy blockages and these symptoms are normally called the symptoms of Kundalini Energy. Pain, Heat, Cold, Moving, Sleep, Awe, Fear, Anger, and more.. We get these with everyone at the start of every course.

Thus the work of the critics who cannot feel the energy of Star wars or the Lord of the Rings Movies - they sleep normally and call it boring, childish, they do not know..

Yet here on the Energy Enhancement Course we are removing the blockages of pain, of movement, of fear of Anger. Preparing people to receive the vast energies of existence, of Kundalini, of Illumination, Of Enlightenment...

Get your asses over here Now and Speed Up your process of Enlightenment on the Energy Enhancement one month course!!
SATCHIDANAND
COME VISIT SATCHIDANAND
A NEW YEARS REVOLUTION
email sol@energyenhancement.org for details
ENERGY ENHANCEMENT TALES OF ENLIGHTENMENT JULY 2008 ARGENTINA
GOLDEN LIGHT SURGES INTO MY BRAIN...
"A POINT OF LIGHT EXPLODES, it opens and golden light surges in to my brain from the center of my head. Like liquid light it fills me up and at the same time the universe is born, the light expands forming energies that divide and merge forming particles eventually forming atoms, molecules witch form stardust stars solar systems galaxies, planets and the they form life, living cells that connect to form a physical brain, manifestation of the cosmic mind and consciousness, eventually reaching my cortex and I open my eyes and remember my self.
My center is the center of the universe, the circle is complete! I am absolutely everything. All time is curved around me, all galactic systems are me, all life is me and I am through this small body I am complete. My personal mind goes in to absolute shock, into hysterical laughter that I cannot stop. I am overflowing billion times billion. Infinite amount of information fills me in a timeless time, my consciousness is flowing from the beginningless beginning of all reaching the final destination of all.
The grand cycle is complete and I encounter all the infinite forms of existence as well as the formless forms of enlightenment beings, the future. I am, one with my self from the future! From the times of conscious creation. There is only space, all of my meridians are ONE! Stretching through all the creation. Then I leave my body and I am guided through many things that I cannot explain or remember in my current state."
As we were talking well into the night at the end of our Energy Enhancement Course together.
After he has removed many energy blockages over the last four weeks. Blockages above the crown chakra in the Antahkarana which were preventing him from re-connecting with the Source of all Life. He described one of the blockages between one million and Infinity of chakras above the head as a dense translucent crystal which was incredibly difficult to remove, different from the other blockages which he had found below it which were dense and covered with a black tarry substance or blood and which were more easy to transmute and dissolve.
We eventually get into a state of energy transfer. We both feel it as white light flowing from one to the other in an incredibly intense way which lasts for two hours. At the end of that time I perceive an initiation which is taking place on the astral plane. Surrounded by a group of ascended masters I introduce him to the chief initiator who uses the rod of initiation to touch his third eye with the intense energies of initiation so that his energies can never again drop into that state we call normal waking consciousness.
Never to lose the Light of Enlightenment, ever again.
Get your asses over here Now and Speed Up your process of Enlightenment on the Energy Enhancement one month course!!
SATCHIDANAND
ARE YOU READY FOR THE ENERGIES OF ENLIGHTENMENT?
COME VISIT SATCHIDANAND
A NEW YEARS REVOLUTION
email sol@energyenhancement.org for details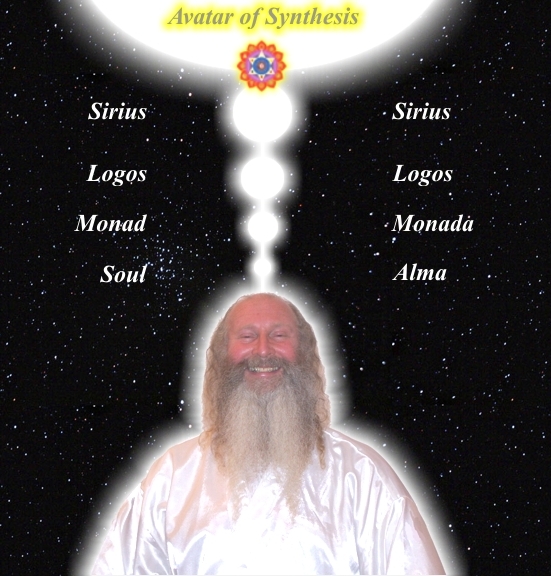 THE LORD OF THE RINGS PART TWO - THE TWO TOWERS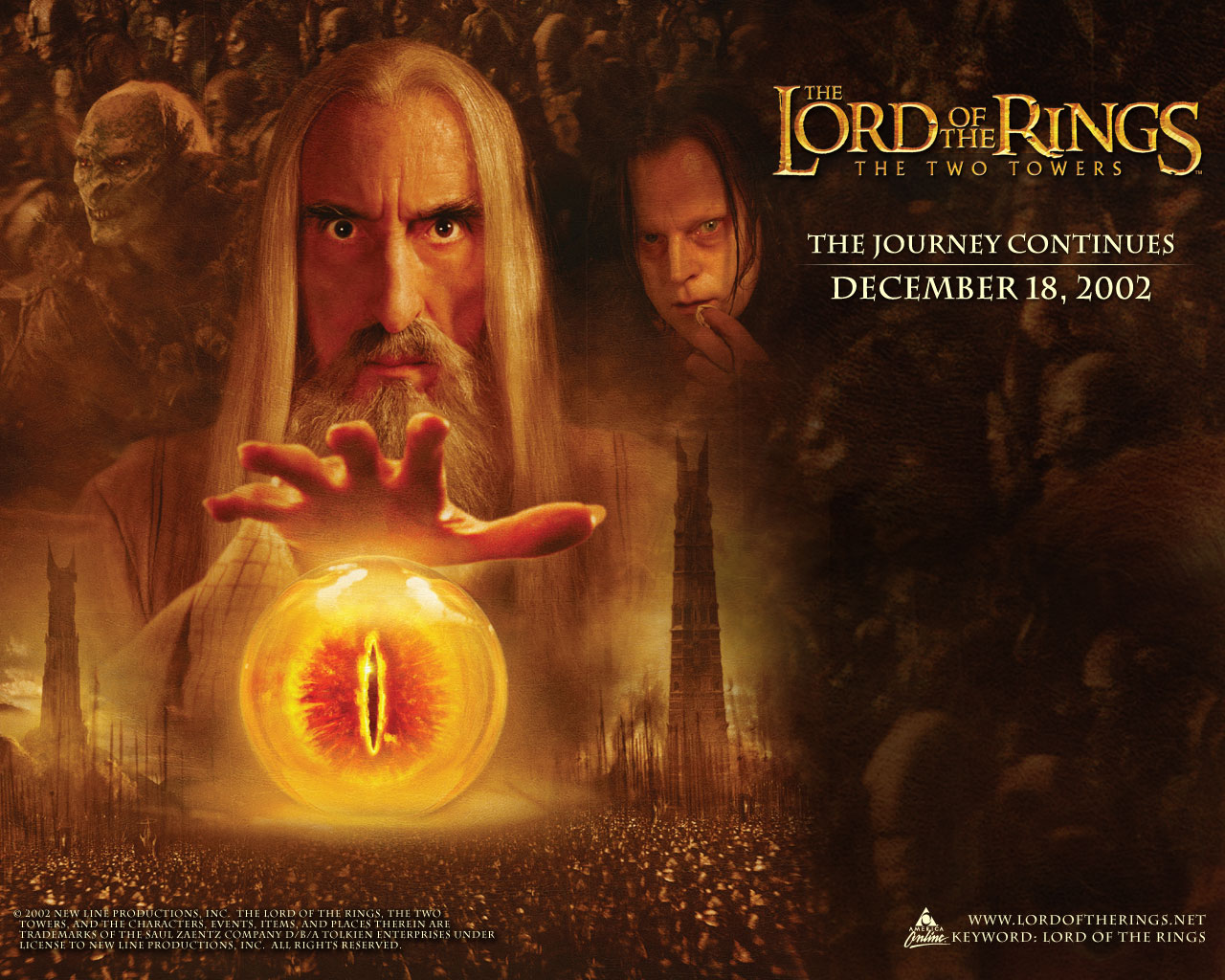 As I said before, the Lord of the Rings is the story - applicable to this planet, as said Tolkien, about a Black Magician Sauron, who puts all his perverting power into an Energy Blockage, the Ring, in order to take form on the Planet - to move from the Spiritual plane and take over a new body - and rule the World.
Once he loses the Ring to Isildur who cuts it off his hand, he must exist only on the Astral Plane, seeking to find the Ring and return to power in the Body of one of his servants who he must take over.
This is very much like the Movie of "Stargate" where an alien has taken over the body of a human in order to rule on this planet. Or "Invasion of the Body Snatchers" where aliens take over the planet by taking over each human, one at a time.
Gandalf is the White Magician who opposes Sauron.. In his Pyrrhic victory over the Balrog of Morgoth his willpower has been tested and found to be sufficient. Therefore his spiritual energies are increased sufficient to his task and he is sent back.
He finds that Saruman has taken over the body and Mind of Theoden King. Gandalf the White has sufficient power to remove Saruman from the Mind of Theoden and free him to go to war against Sauron.
Gandalf: You cannot pass!

Frodo: Gandalf!

GANDALF

I am a servant of the Secret Fire, wielder of the flame of Arnor.
Go back to the shadow!!
The dark fire will not avail you, flame of Udun!
You shall not pass!

GANDALF
Through fire and water. From the lowest dungeon to the highest peak, I fought him, the Balrog of Morgoth. Until at last, I threw down my enemy and smote his ruin upon the mountainside. Darkness took me, and I strayed out of thought and time. Stars wheeled overhead and everyday was as long as a life age of the earth. But it was not the end. I felt life in me again. I've been sent back until my task is done.

GANDALF
Edoras and the Golden Hall of Meduseld, There dwells Theoden, King of Rohan, whose mind is overthrown. Saruman's hold over King Theoden is now very strong.

Hama:
I cannot allow you before Theoden King so armed, Gandalf Greyhame... by order of Grima Wormtongue.
[Gandalf nods, and they hand over their weapons]

Hama: Your staff.
Gandalf: Oh... you would not part an old man from his walking stick?
[Hama lets them through; Gandalf winks at Aragorn]

GRIMA
My Lord. Gandalf the Grey is coming. He's a herald of woe.

GANDALF
The courtesy of your hall is somewhat lessened of late, Theoden-King.

GRIMA
He's not welcome.

THEODEN
Why should I welcome you, Gandalf Stormcrow?

GRIMA
A just question, my liege. Late is the hour in which this conjurer chooses to appear. Lathspell I name him. Ill news is an ill guest.

GANDALF
Be silent! Keep your forked tongue behind your teeth. I have not passed through fire and death to bandy crooked words with a witless worm.

GRIMA
His staff. I told you to take the wizard's staff!

GANDALF
Theoden, Son of Thengel. Too long have you sat in the shadows.

GIMLI (to Grima)
I would stay still if I were you.

GANDALF
Hearken to me! I release you from the spell.

THEODEN
Hahaha! You have no power here, Gandalf the Grey. Haha! Ah!!

GANDALF
I will draw you, Saruman, as poison is drawn from a wound. (and throws off his grey cloak to reveal.. Gandalf the White!!)

EOWYN rushes in, tries to go to THEODEN, but ARAGORN stops her

ARAGORN
Wait.

THEODEN (in SARUMAN'S voice)
If I go, Theoden dies.

GANDALF
You did not kill me. You will not kill him.

THEODEN (in SARUMAN'S voice)
Rohan is mine!

GANDALF
Be gone!

We see Saruman thrown out of the body of Theoden!

SARUMAN'S spell of the take over of the body and mind of Theoden is broken. THEODEN'S face begins to change, into a much younger-looking man. EOWYN rushes up to him.

Theoden: Gandalf.

Gandalf: Breathe the free air again, my friend.

Theoden: [stands up from the throne] Dark have been my dreams of late.
[looks at his hands]

Gandalf: Your fingers would remember their old strength better... if they grasped your sword.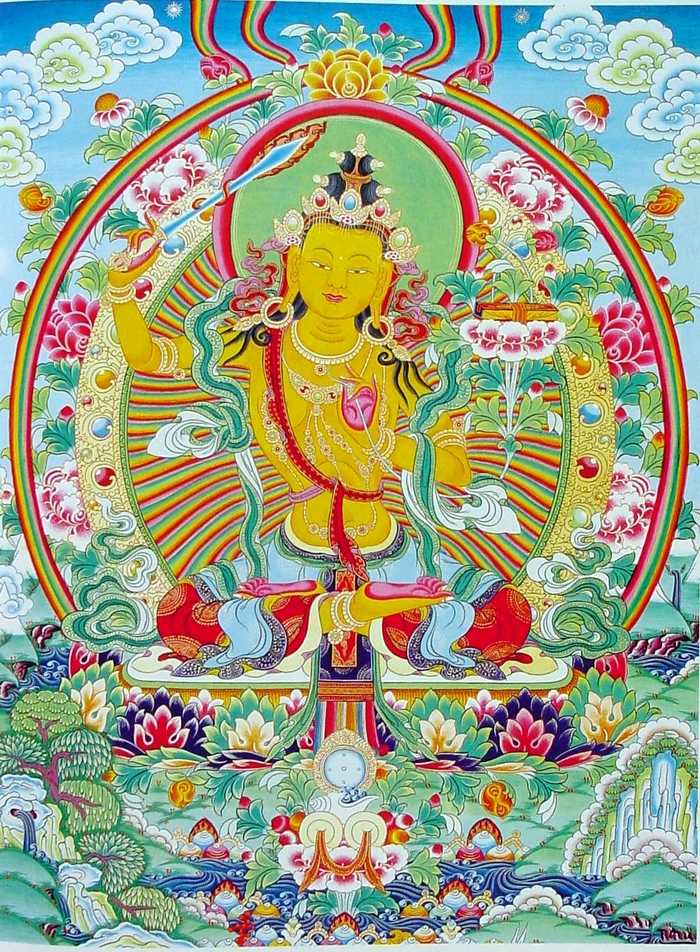 MANJUSRI AND HIS SWORD OF DIS-CRIME-INATION
- THE REMOVAL OF TRAUMA-FORMED NEGATIVE KARMIC MASS AND THE REMOVAL OF ENERGY BLOCKAGES
A NEW YEARS REVOLUTION
THE TWO LEVEL FOUR WEEK COURSE
IGUAZU
DON'T MISS IT!!
FOR FOUR WEEKS Book it now!!
email sol@energyenhancement.org for details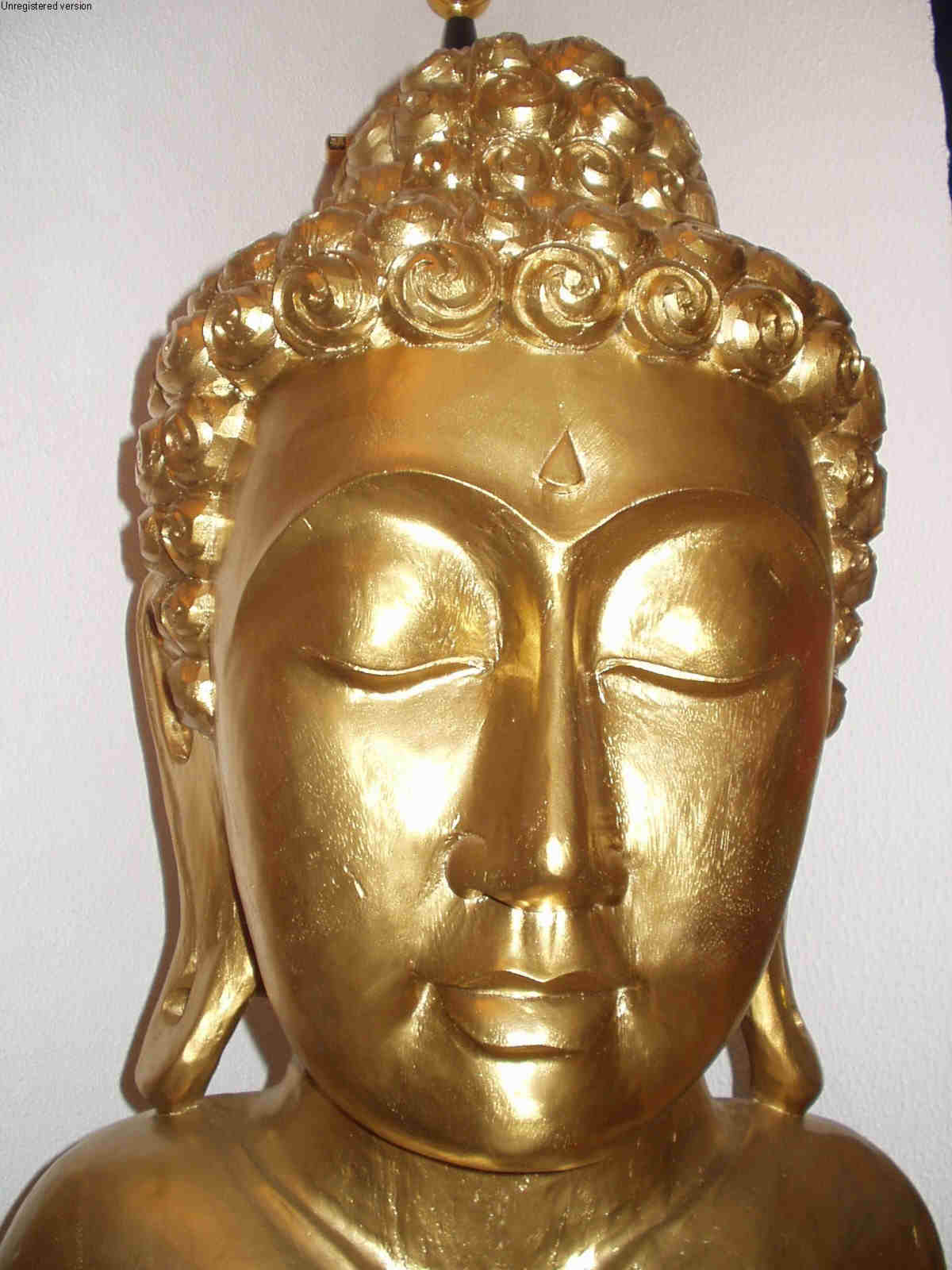 BUDDHA IN THE SOL VILLA ENERGY ENHANCEMENT MEDITATION ROOM
ENERGY ENHANCEMENT IS THE NEWEST AND HIGHEST SPIRITUAL IMPULSE ON THIS PLANET.
A NEW YEARS REVOLUTION
DON'T MISS IT!!
THIS ENERGY ENHANCEMENT COURSE IS FOUR WEEKS
FOR FOUR WEEKS
Book it now!!
SPAIN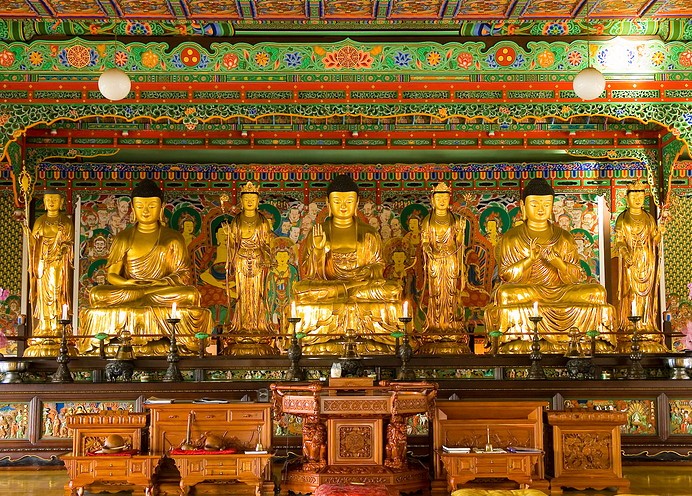 THE SOL VILLA SPAIN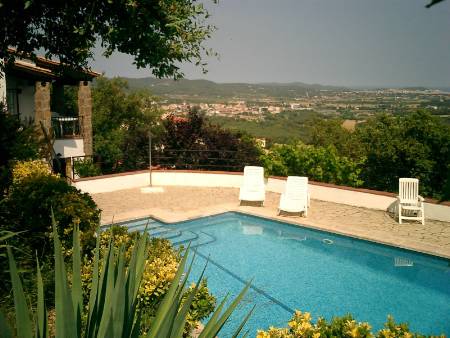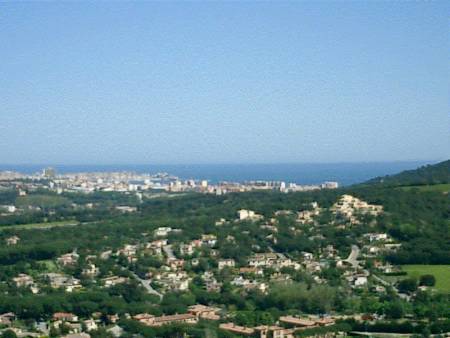 VIEW FROM THE BALCONY OF THE VILLA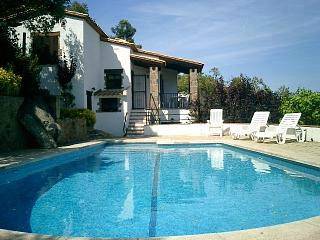 SWIMMING POOL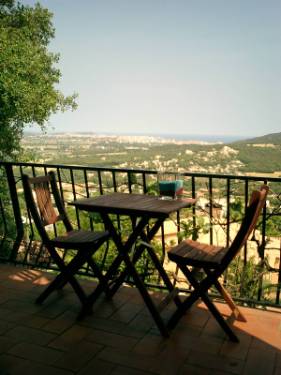 BALCONY AT THE VILLA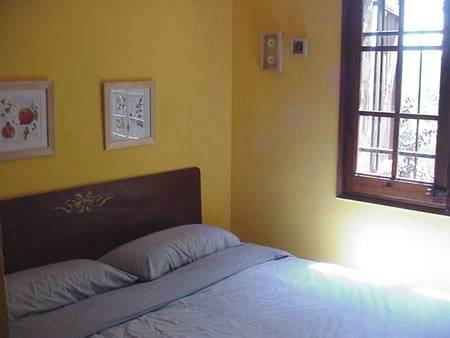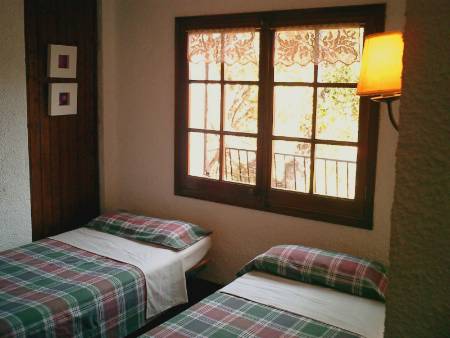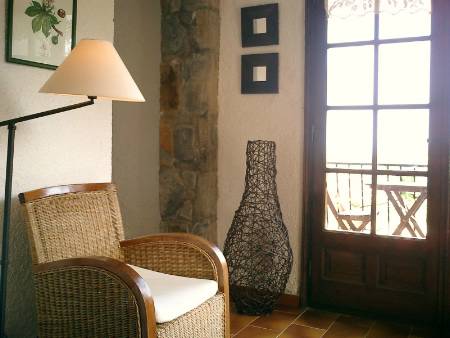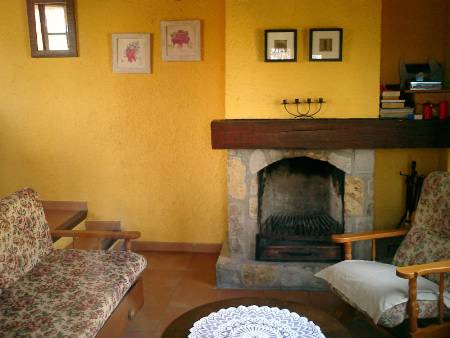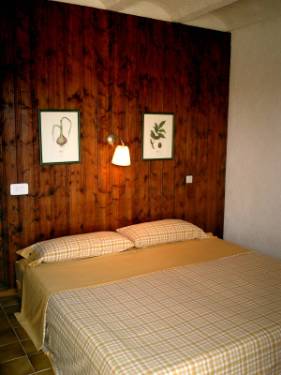 Very well decorated with breath-taking sea views (Bay of Palamos) and the mountain and private pool, in a deluxe development. Very calm and private area with a typically mediterranean vegetation, at short distance from the best beaches in Costa Brava (Palamós, San Antoni, Torre Valentina, Playa de Aro and Sagaro). It consists of: 4 double bedrooms, 2 complete bathroom, a toilet, 2 kitchens, 2 living - dining rooms with chimney and terrace.
email sol@energyenhancement.org for details
VIDEO OF ELSIE MASUZUMI FROM CANADA AND HER EXPERIENCES ON THE SEPTEMBER 2007 ENERGY ENHANCEMENT COURSE IN SPAIN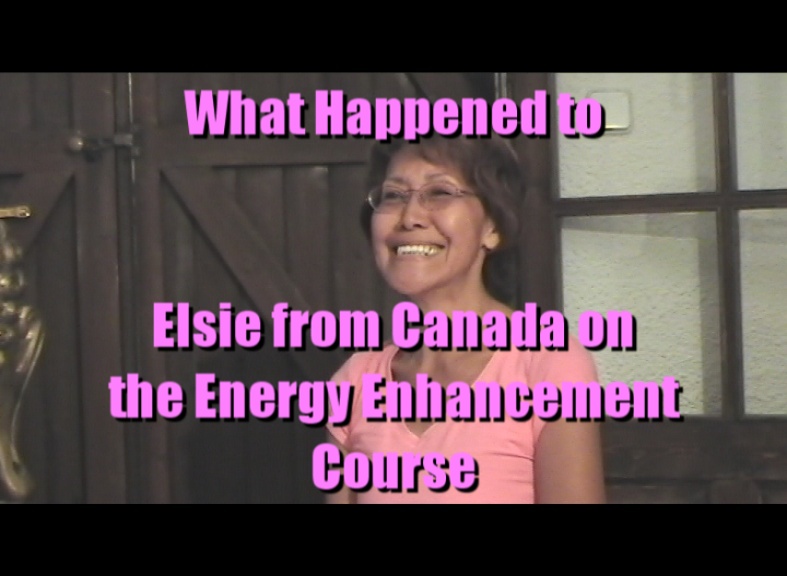 http://www.energyenhancement.org/player/Elsie-Testimonial-Spain-2007/flv6.html
CLICK ABOVE FOR VIDEO
ELSIE: Hello my name is Elsie. I'm from Canada.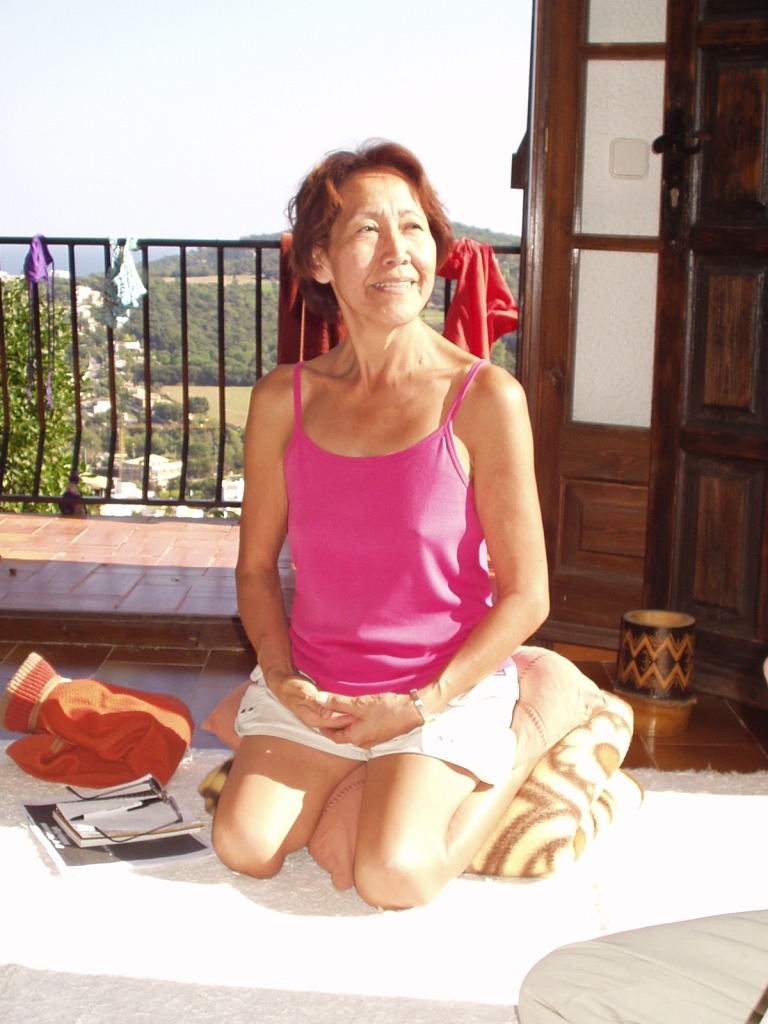 ELSIE IN THE MEDITATION ROOM


When I first decided to take this Energy Enhancement course, I read and re-read the website for Energy Enhancement and it was really really good to see all the testimonials from students and just to read all their experiences and for them to really to express it from the heart and it has touched me in that form. So when I did decide to come for the course, I had come with no expectations, I let myself open so I could experience what is right and appropriate for me.

So, first Level was wonderful because we had a great group of people and for me my experience was just right for me. I just don't have any words to express what I felt. So there were times when I shared and there were times when I didn't want it to share because it was all for me, for me at the moment.
And as I progressed in the first level, the second level was even better because it dealt more into you, you as the physical mind body spirit sort of.
And one of the experiences that I have had it has a profound feeling from the heart was when I had worked with Devi on the metamorphic self-healing course.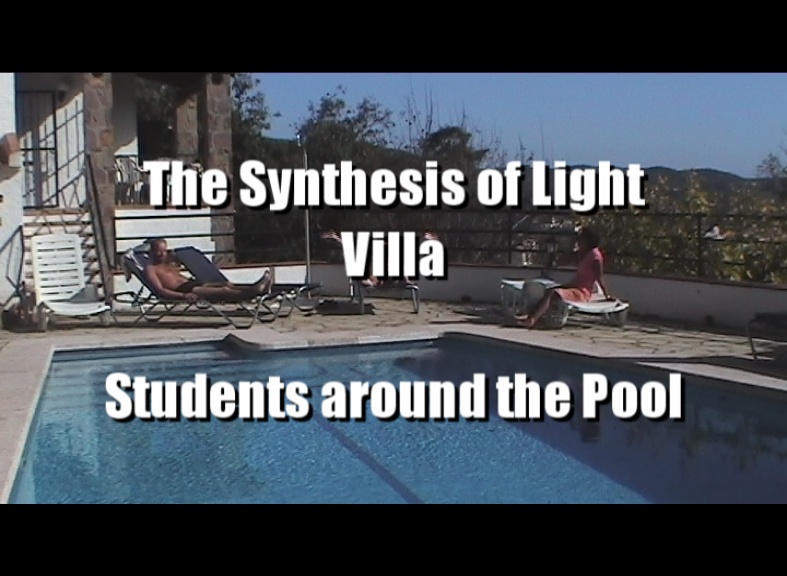 Now as I am trying to express my experience is difficult because my words don't do my experience any justice and for the healing I had received at that time and now as I talk is what comes in form when it's ready for me and for all the energies to perhaps integrate in my body spirit. So for that I'm very thankful for Devi and for all her help and her love.

Another experience that I've had was when we were working on the Blockages for relations and people and everything to do with your interactions with people, significant people, not so significant people. One of the expressions I've had come from was in the form of an Octopus, and when I had worked on that particular Blockage; it just let me know of all the implants, whether they were deeply seeded or whether it was more in the present and how it was all interlinked and so many linkages I guess you may say.

So I was able to see that our Blockages affect a whole range of people around.

SATCHI: ¿And what do you think that this Octopus represented?

ELSIE: Oh, it represented people. It represented different groups of people that have affected me in my life to date.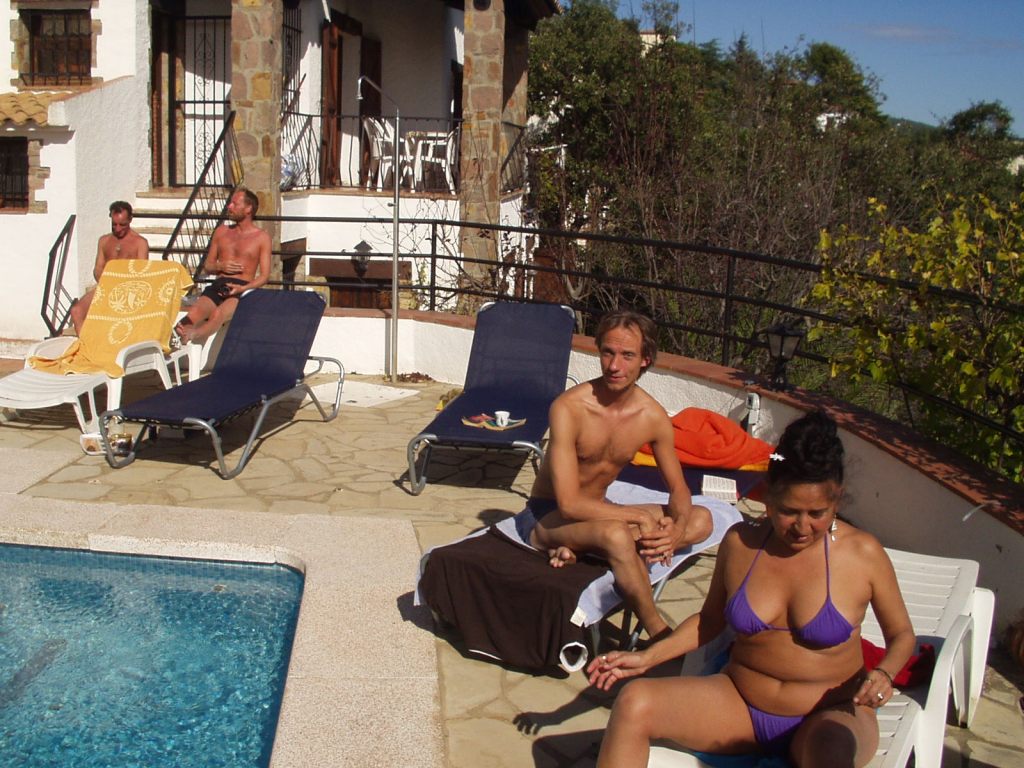 SPAIN-ENERGY-ENHANCEMENT-MEDITATION-2007-DEVI-JIRI-Thomas Blair-DON.JPG
THE GUY ON THE TOP LEFT IS DON.. HE CAME FOR THE COURSE AGAIN IN SPAIN AFTER COMING ON THE JANUARY 2007 COURSE IN ARGENTINA

SATCHI: But why was it an Octopus?

ELSIE: Well it just let me know that each tentacle was a different person or perhaps a group of people that had sub-personalities within me or that had implants or perhaps any forms of negative energies working within me.

SATCHI: Dependency?

ELSIE: Dependency, yes. One of them was dependency in my relationships. And the poor me as a child and addictions.

So for me to work on all those tentacles...

SATCHI: And it was really showing you how the other people with their Blockages and with their things that they wanted to do, they were affecting you...

ELSIE: Yes, they were. YES. And so as I worked on the Octopus although it was very very hard work to be transmuting it...

SATCHI: But you had some help...

ELSIE: I had a lot of help from my guides. They assisted me but they did all the work my guides and great spirit, the angels, they did all the work for me. But I was able to see that the Blockage just dissolved into my new particles and they just dissolved.


SATCHI: ¿And how did that feel Elsie?

ELSIE: It felt wonderful. There was a great release. And it really really you know when the Blockage it transmuted. Like my heart, it's just, "this is wonderful, I don't need that In my life now; I don't need that". So for me my heart it just went open.

SATCHI: And of course this Octopus was in the Solar Plexus...

ELSIE: Yes.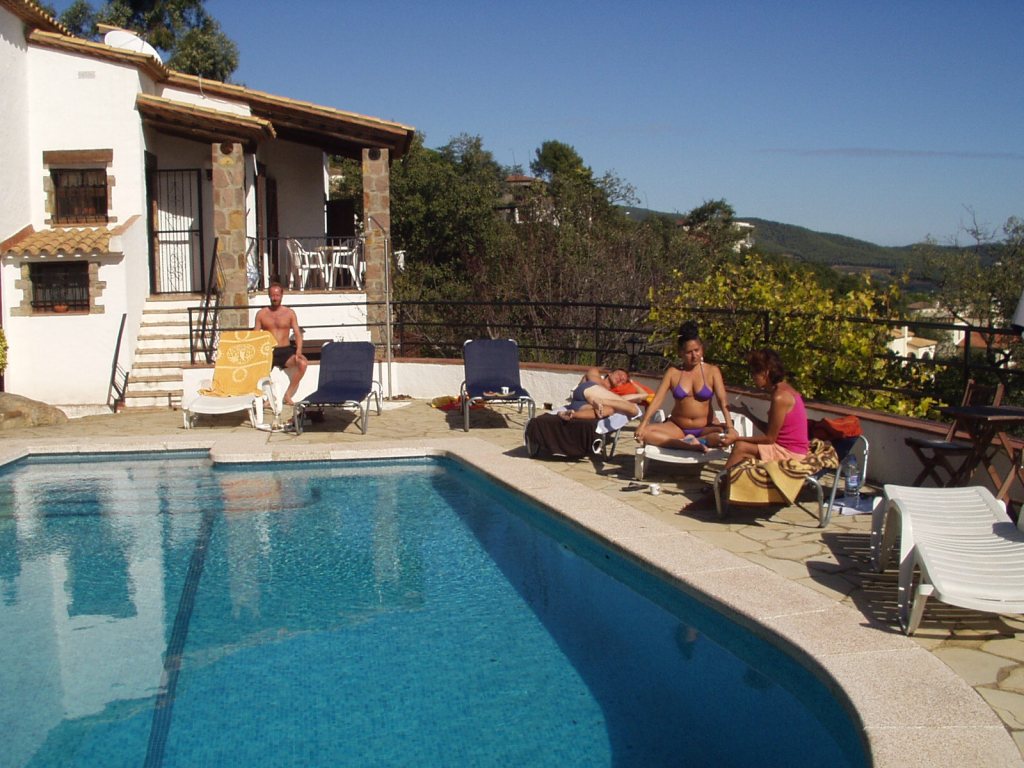 SPAIN-ENERGY-ENHANCEMENT-MEDITATION-2007-ELSIE-DEVI-JIRI-Thomas Blair.JPG

SATCHI: And the Solar Plexus powers the heart. And if the Solar Plexus is been parasitised by all those other people taking your energies, then there's no room for any energy to go into the heart.

So when is all removed, what happens?

ELSIE: Well I felt wonderful. I just felt like a great weight was released from me and I felt more light, more light. My body certainly felt better. Very much better.

SATCHI: And of course that's very similar to what happened when you were removing Blockages from the Antahkarana.

ELSIE: Yes.

SATCHI: The energies that stretched from the center of the earth out into the center of the universe and you were working on all of that chakra by chakra. A long hard work to remove all of that.

ELSIE: Yes I was.

SATCHI: ¿And how did you feel when you were working on those Blockages and removing them?

ELSIE: As I worked, I had again a lot of help from my guides, from my angels and from great spirit. I know that it was not just me that was able to dissolve it but my asking for help it was giving to me instantly when I needed to work on all those chakras and dissolve all blockages and each time the Blockages were dissolved, released; I felt more lighter and lighter and the light went brighter and brighter with each level.

SATCHI: You were describing your hair? curling? around but it hit the Crown chakra...

ELSIE: I did. My Crown chakra was just really crackling.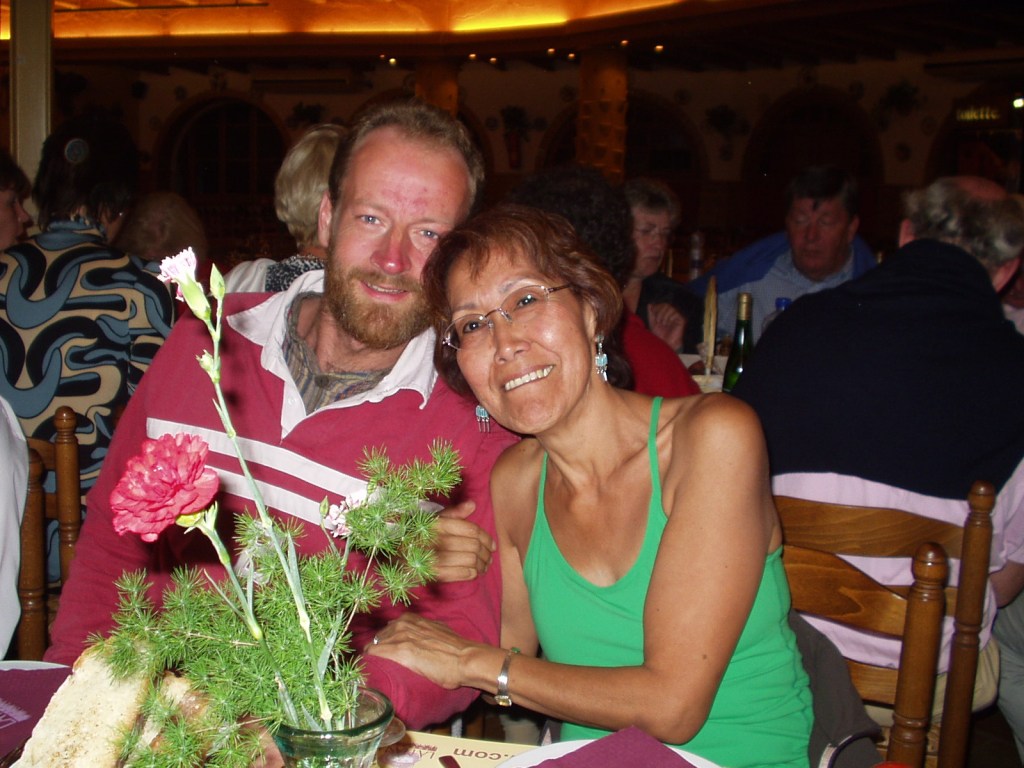 Thomas Blair AND ELSIE AT THE FLAMENCO

SATCHI: ¿And where did you find the Blockages mainly Elsie? ¿Were were they in the Antahkarana?

ELSIE: As I worked about the, well the Monad, I had a lot of Blockages in the Level Three and Four.

Satchy: Level Three is the Logos and Level Four is Sirius.

ELSIE: Yes...amm...--

SATCHI: Ohh, but are the Levels to the side you are talking about...

ELSIE: The Bad Mothers...

SATCHI: (Laughs) The BM's!...

ELSIE: The BM's. Yes. I had a lot of Blockages there because as I thought the transmuting went, it didn't. Another Blockage it would appear, so there was more work to be done. I'm glad to be rid of those but there's still more work to be done.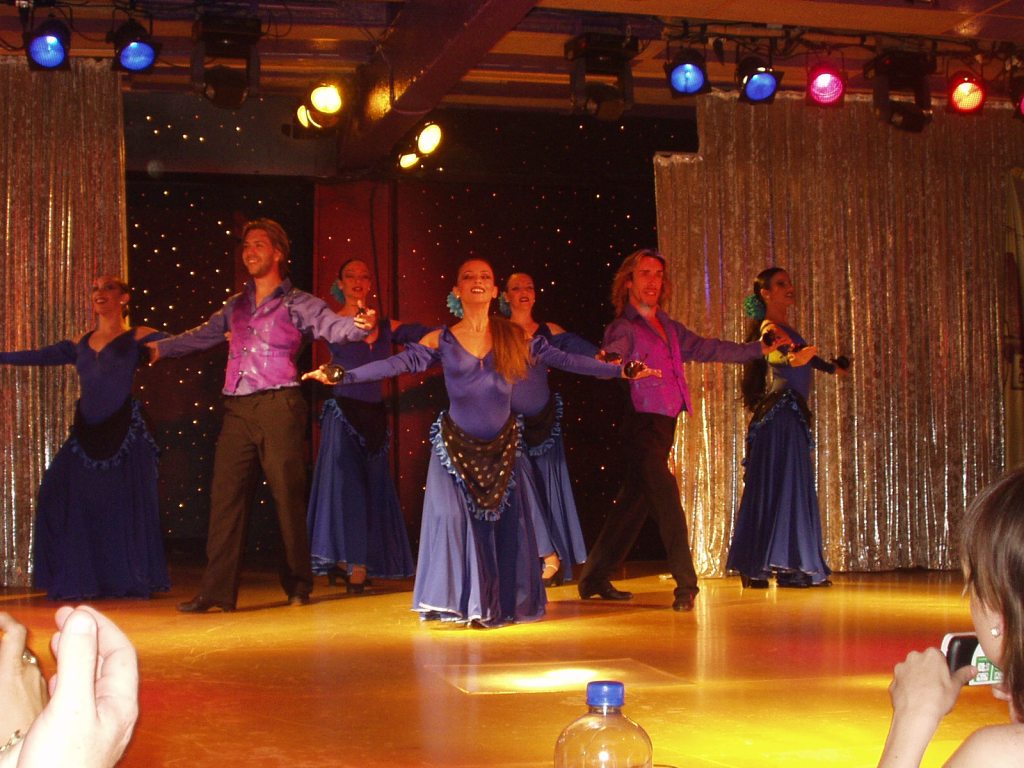 THE FLAMENCO SHOW

SATCHI: ¿And what was the effect of having those Blockages above your head and how did you feel when they've been removed?

ELSIE: Well, I can't really tell you how I felt except to say that I had a great release and I felt so much better. Even though my face or my body may not show the result, I know how I felt as I had worked on the Blockages.

SATCHI: ¿And where were the Blockages in Levels above the head?

ELSIE: Well, the Monad, the Sirius, the three levels above the Avatar of Synthesis...

SATCHI: So that will be six, seven and eight chakras above the Crown chakra. ¿And higher than that?

ELSIE: I didn't worked higher than that but I worked on those three Levels, and as I did worked on those three Levels there was more Blockages there.

SATCHI: Well I remember I said that the first Level is from say five to a hundred ckakras above and the second level is from a hundred to a million chakras above the Crown chakra and the last one was from a million to infinity chakras above the Crown chakra. And you were finding Blockages in all those areas...

ELSIE: All those areas. But the Blockages that I had to really really work with and it took some difficulties were in the BM's and Level Four of each of those...

SATCHI: Well of course all of these Blockages above the Crown chakra are implants. They have been placed there to cut you off from the light of the energy in the center of the universe. The purpose is to keep people in darkness. And when you remove it, there is all this energy.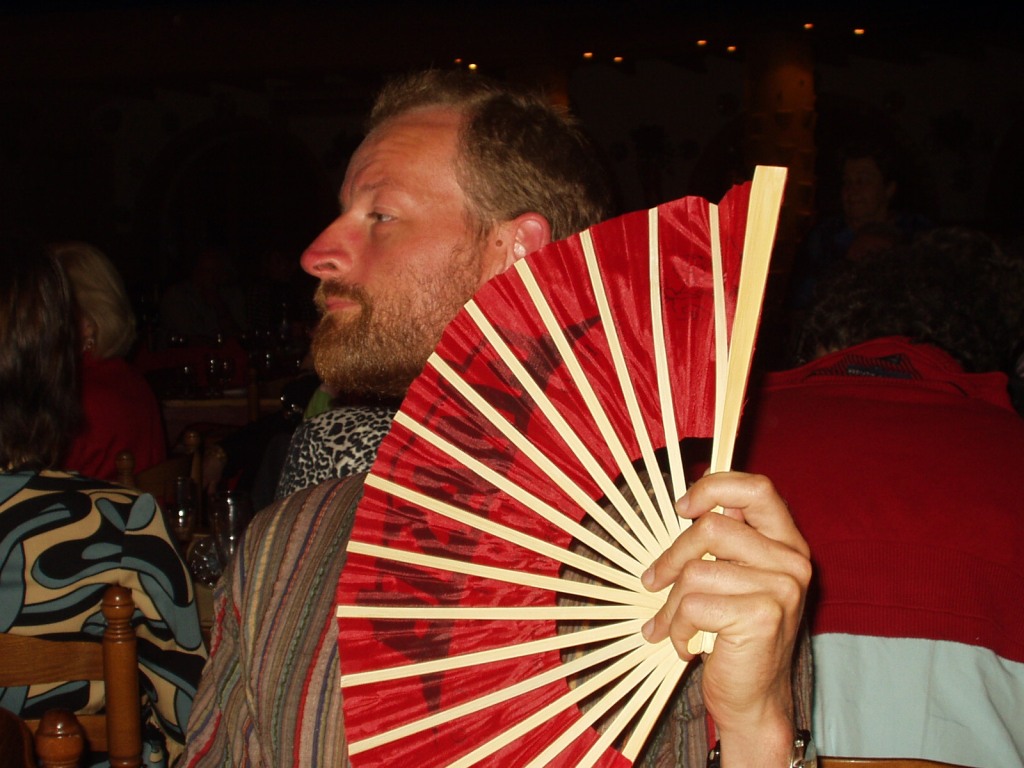 Thomas Blair FLAMENCO FAN

And you cover them all so beneath the Base chakra as well, didn't you?

ELSIE: I did. And I did worked on the three lower base chakras you know the same like the zero to ten and then from the ten to the million, and million to the - or billion to the infinity.

SATCHI: But the worst one is the one just below the Base chakra beneath the Base chakra on the way to the center of the Earth and it was a big one there. I remember that one.

ELSIE: I had great difficulty with that one. Great difficulty.

SATCHI: And of course that one is to cut off from your grounding, from the source, from the Earth itself and to keep you a slave. No power to do anything.

¿How do you feel now Elsie?

ELSIE: Relieved. Actually I feel so much better. I have more strength than I had. Prior to taking the Level One, Level Two EE Meditation Course.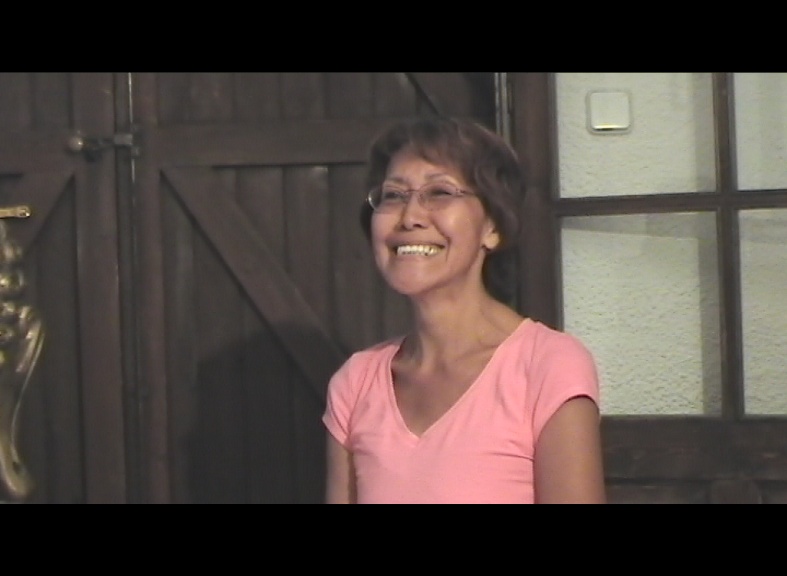 And I'm still working on my energy.
WEB ADDRESS OF ELSIES VIDEO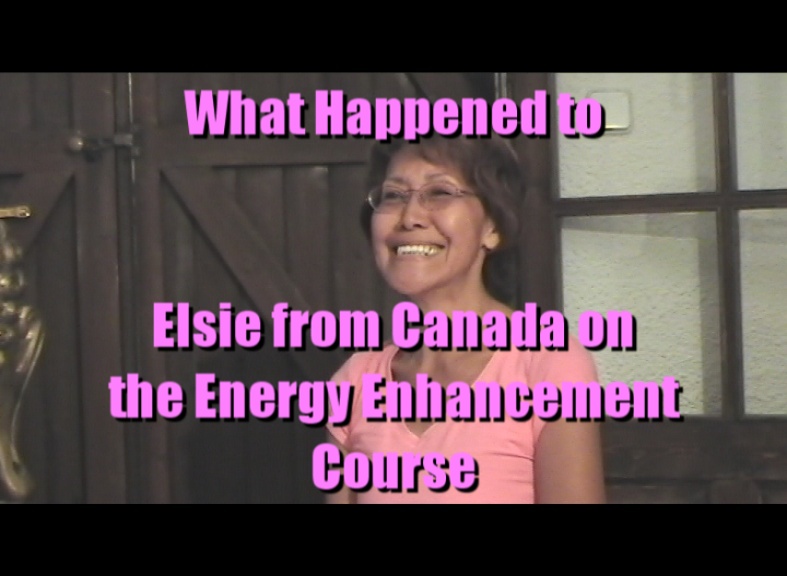 http://www.energyenhancement.org/player/Elsie-Testimonial-Spain-2007/flv6.html
CLICK ABOVE FOR VIDEO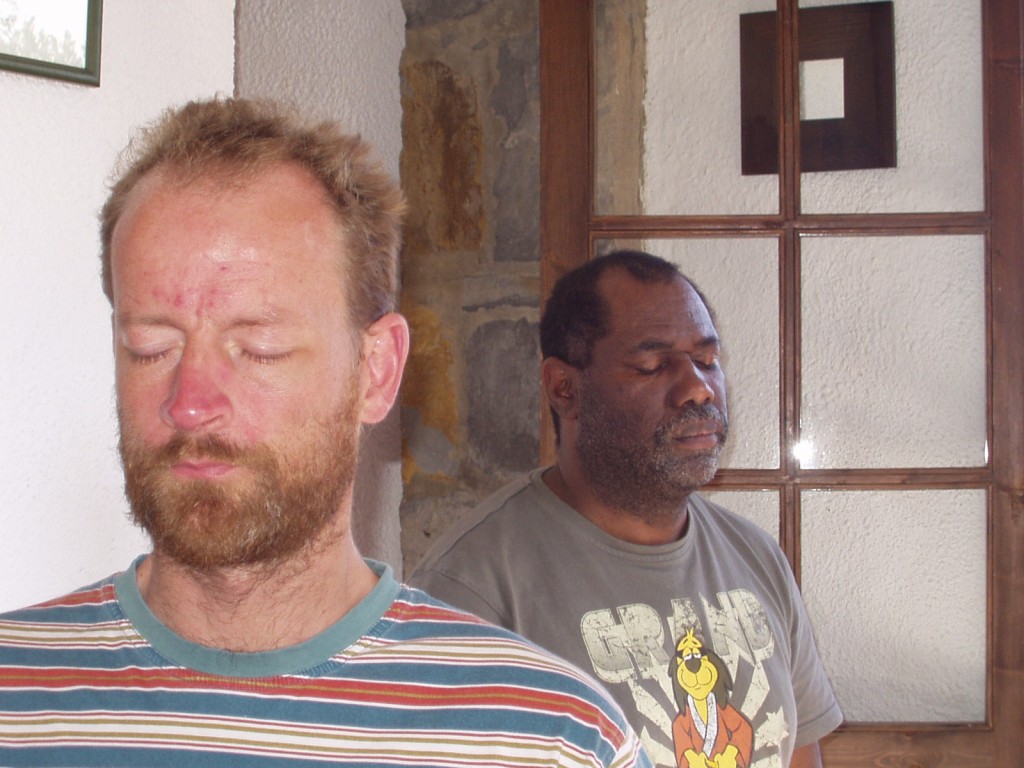 CURTIS AND Thomas Blair IN MEDITATION
SATCHI AND DEVI FLAMENCO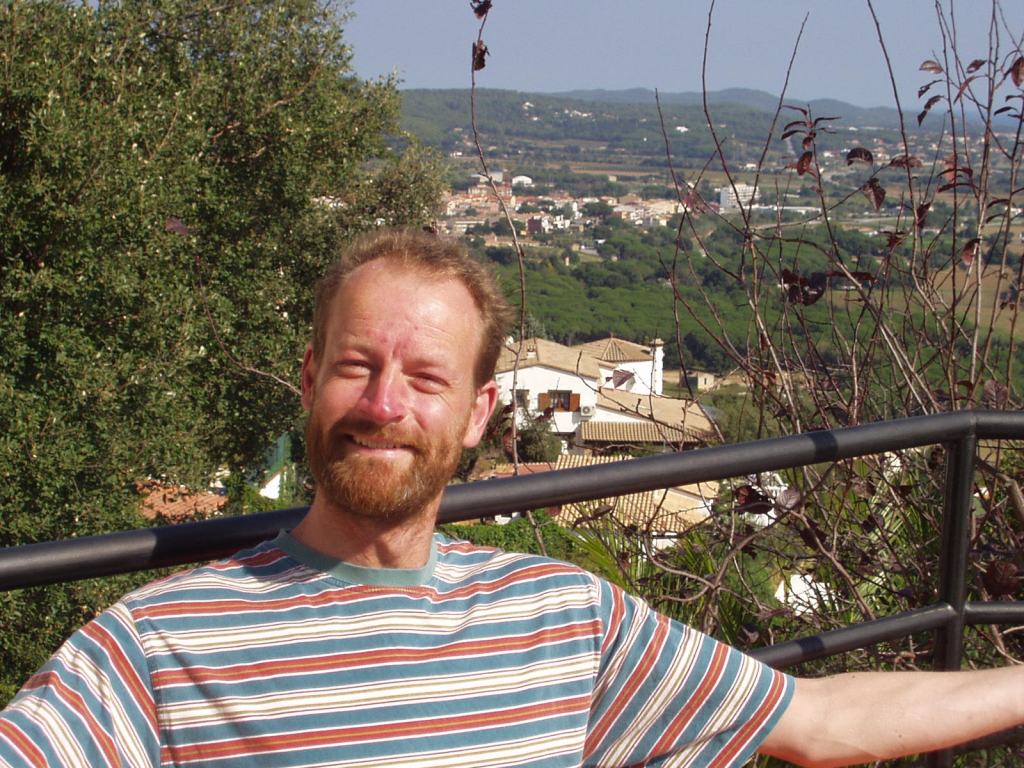 Thomas Blair CAME BACK ON THE SEPTEMBER 2007 COURSE IN SPAIN AFTER COMPLETING THE 2005 COURSE IN L'ESCALA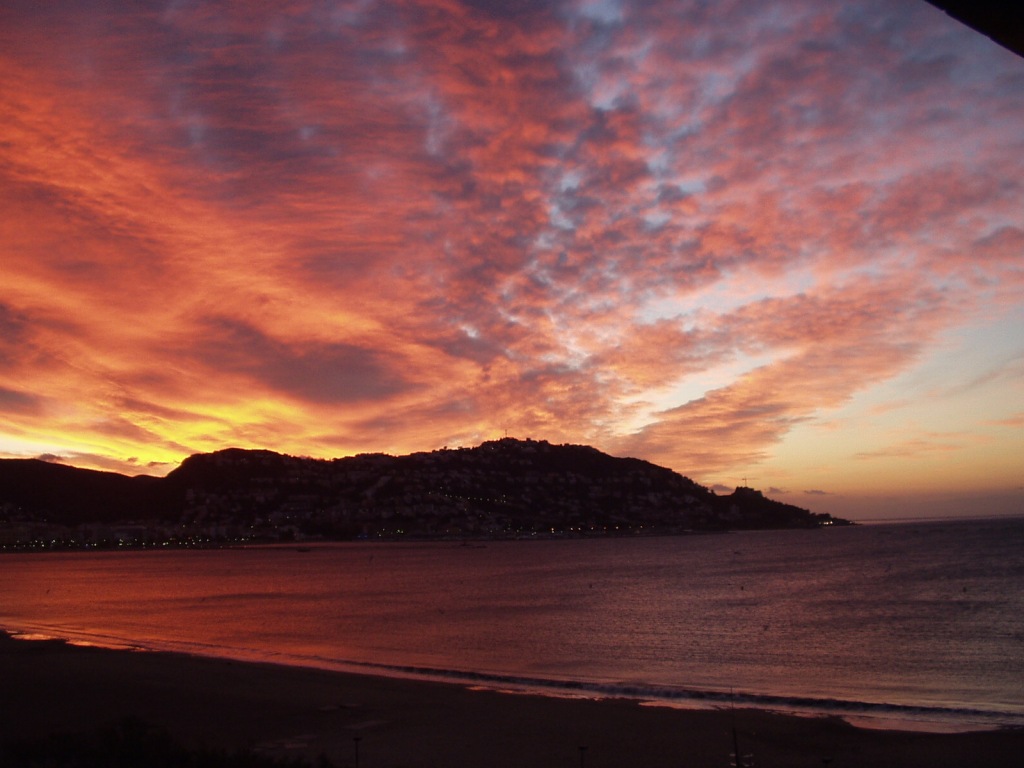 DAWN IN ROSAS SPAIN JUST BEFORE WE LEAVE FOR ARGENTINA
ENERGY ENHANCEMENT TALES OF ENLIGHTENMENT JULY 2008 ARGENTINA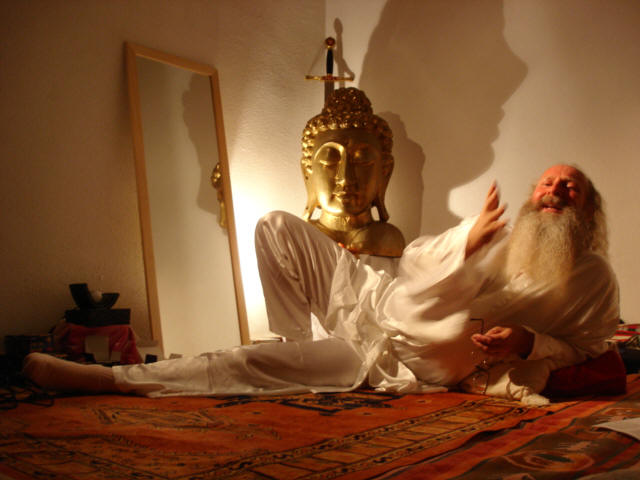 One of our students on the July 2008 Course - and this is only a half time report, was saying that she felt our energies, our auras were much bigger, wider, than the normal peoples. She could feel that this was so because we were drawing energy down from the center of the universe and grounding it into the center of the earth.

Another student said that when he was young, he saw that most adults were not in. They never noticed him and the few that did he liked the best. He felt that most people were "not in" and this feeling was compounded by the Energy Enhancement Meditations which raised his energy levels such that when he walked down the street in the middle of the course, he saw that most people were not awake. They were simply scuttling by with the mentality of ants with a sort of group instinct. Most people he felt were not awake and in many cases he felt they were afraid of waking up.

Like most intelligent people he felt that intellectuals were intensely stupid. For an example, as an artist he now knew that low intellectual critics were put to sleep by their blockages when viewing anything with energy encoded within it. One of the symptoms of blockages in people is that they easily go to sleep in the presence of kundalini energy.

Thus anything with higher energies to them was incredibly boring because they are going to sleep. This was from the fact that the most highly spiritual films of the 20th century were universally hated by 100% of all critics when they first came out and essentially were all still hated, although intensely loved by the common people. Titles like Star Wars, Lord of the Rings - the book and the movies, and The Last Samurai come to mind amongst many others - hated by the critics, yet loved by those who have the evolution and thus the ability feel energy..

People are not all at the same energy level. People are not all at the same evolutionary level. We work in monadic groups, in tribes ecapsulated by the Mayan Astrology, and all these tribes contain people of the same energy level. A guru, a Sat Guru is one of the people in the Monadic group who has woken up, become aware, enlightened and thus becomes responsible for the evolution of the Group.

Thus the people who are called to the group of Energy Enhancement which is one of the seed groups involved in the Evolution of the world.

If you feel this in yourself then do not delay and get your asses over here as soon as possible. Its Incredible!!


ARE YOU READY FOR THE ENERGIES OF ENLIGHTENMENT?
COME VISIT SATCHIDANAND
IGUAZU
email sol@energyenhancement.org for details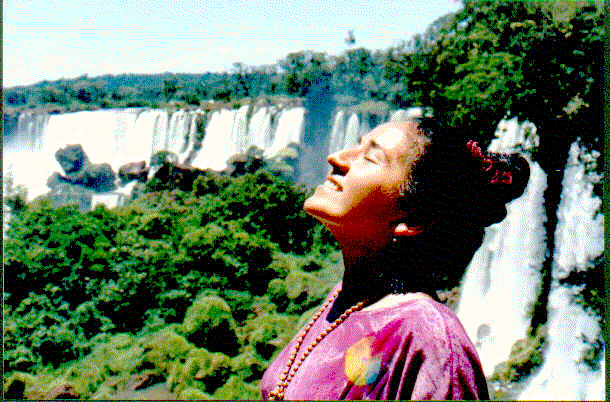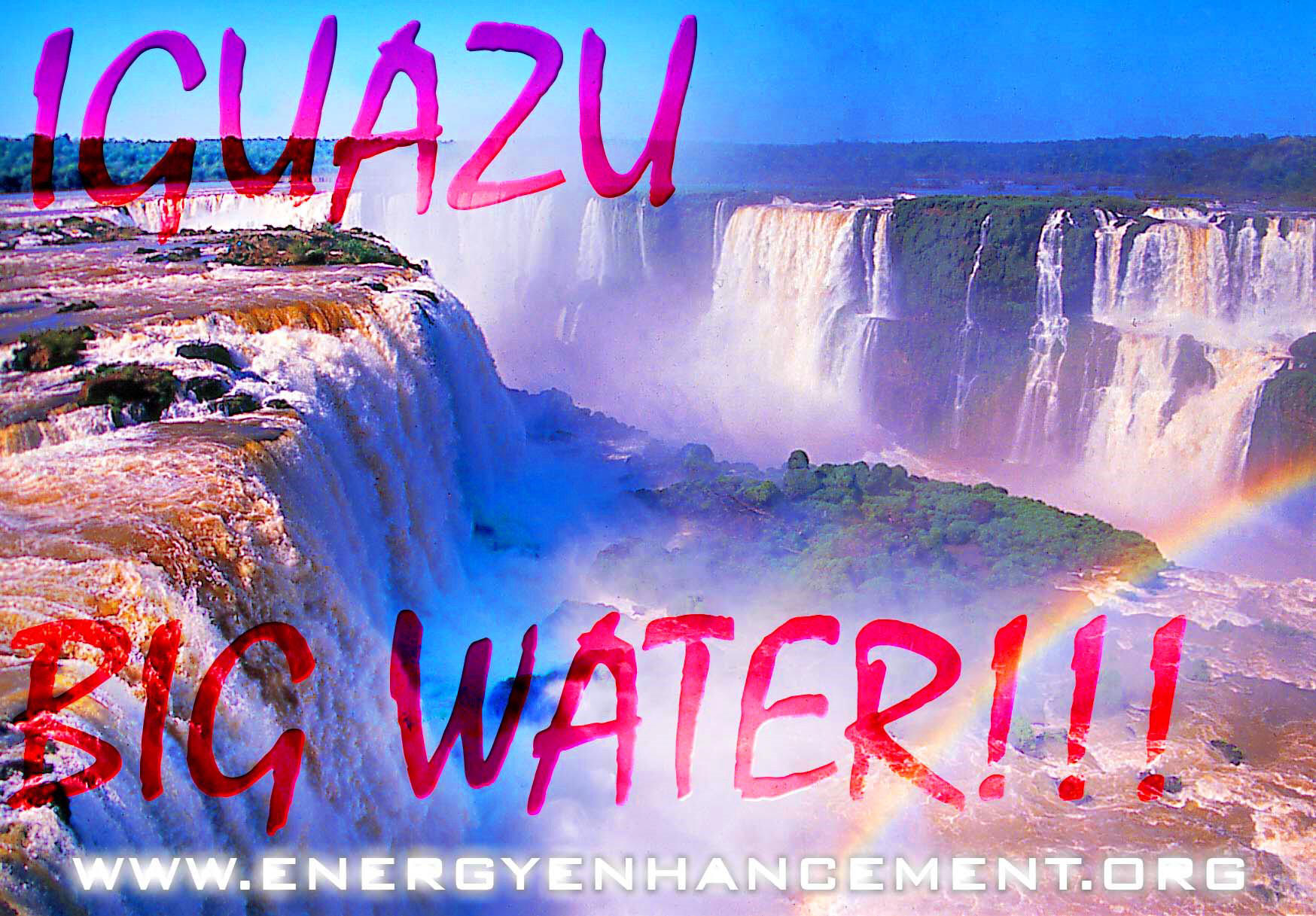 IGUAZU FALLS IS A WORLD ENERGY CENTER SACRED TO THE INCA AND THE GUARANI FOR THOUSANDS OF YEARS
email sol@energyenhancement.org for details
THE EE STUDENT REPORTS
THE ENERGY ENHANCEMENT STUDENTS HAVE BEEN GIVING THEIR EXPERIENCES - STUDENTS ONE, AND EXPERIENCES STUDENTS TWO - THEY SAY WHAT HAPPENED TO THEM EXPERIENCE OF THE ENERGY ENHANCEMENT COURSE - CLICK BELOW!!
ELSIE'S VIDEO FROM SPAIN - CLICK BELOW...
http://www.energyenhancement.org/player/Elsie-Testimonial-Spain-2007/flv6.html
THE EE STUDENT REPORTS - CLICK BELOW!!
email sol@energyenhancement.org for details
IGUAZU FALLS
THE TEACHING
ENERGY ENHANCEMENT THEORY IS SCIENTIFIC AND SIMPLE. IT WORKS WITH EVERYONE - SEE THE TESTIMONIALS ONE, IT IS OVER 5000 YEARS OLD. YOU CAN LEARN THE SCIENCE AND THE TECHNOLOGY BY VIDEO
THE ONLINE STREAMING VIDEO COURSE AND THE TWO LEVEL ONLINE STREAMING VIDEO COURSE
THE 12 DVD COURSE WITH FREE DVDS!
THE TWO LEVEL DVD COURSE WITH FREE DVDS!!

OR LIVE COURSES...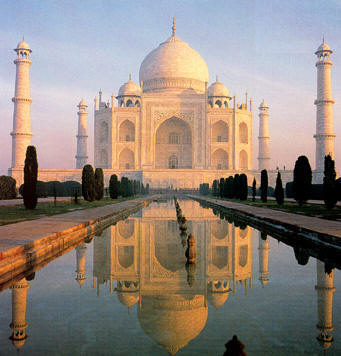 email sol@energyenhancement.org for details
PERU - we are thinking of another trip to PERU
- BOLIVIA - LA PAZ - GATEWAY OF THE SUN OF MELCHIZEDEK AT TIHUANACO - ISLAND OF THE SUN, LAKE TITICACA - CUZCO - MACHU PICHU - ENERGY ENHANCEMENT LEVELS 1 AND 2!!
email sol@energyenhancement.org for details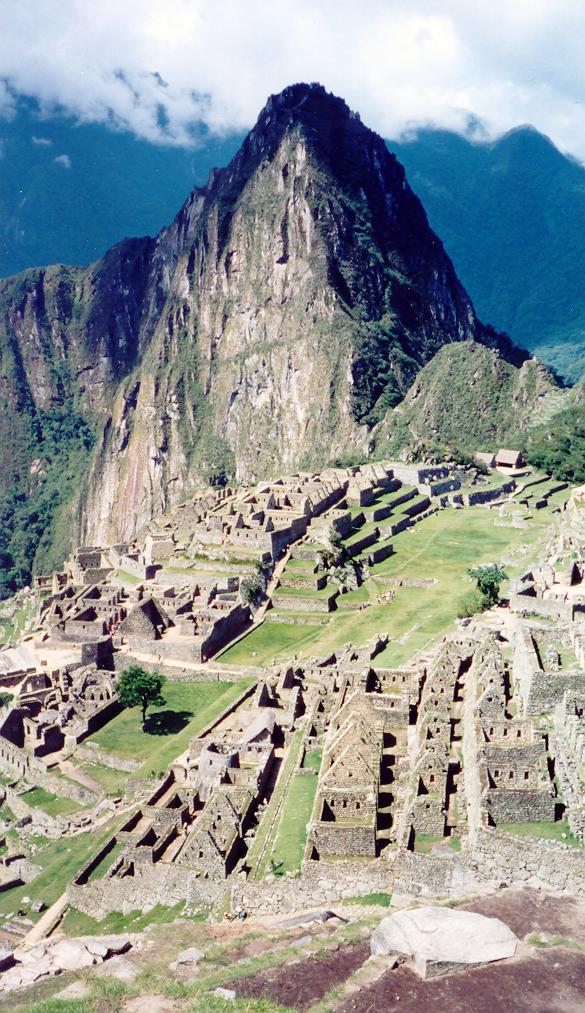 email sol@energyenhancement.org for details

TESTIMONIAL FROM HIROMI IN JAPAN ON THE DVD COURSE

Hi, I want to tell you about my recent feeling, It came spring in Japan suddenly, I felt like my blockage began to melt and I felt negative feeling. I took a herbal face massage about 1.5 hours yesterday night, it dozed me .


End of that it came up to my mind that you were shining in white space. next Devi, Danisa, Sebaschan, me, and my partner I have never seen. You and Danisa's halo was more clear.



After that, I could feel that inside my body and my every cells swimming in lighting for a while.

And when I did Level1 initiation2 by DVD

, with your shining image, I could feel filled white light was in my body, And I could feel energy circulate my body include my Hurt center where my blockage is.


I could breath strongly and through my blockage, I felt - Is it good?

It may be good season for meditation, as you said.



Thanks a lot .
with love,
DVD Student HIROMI - Japan MARCH 2008

CLICK BELOW FOR SITE NAVIGATION

ENERGY ENHANCEMENT TALES OF ENLIGHTENMENT JULY 2008 ARGENTINA
28th June 2008 Argentina First week of the Energy Enhancement Course.

"From the start I felt the energy to be well grounded, healing and strong. The moves/excercises we did were different from what I have come across before in Yoga or other systems.

They were very grounding and balancing. I especially felt the balancing effect of the left and right side of my body, the "Dropping Down of my energy and grounding of negative energy.

Also there was a feeling of connection to higher energy.

On the second time I was experiencing some heavy and difficult energies and trauma from a previous accident. Half way through the class there was a strong snap from my hip and release of tension and bad feeling. After that I felt that a lot of negative tension dropped from my body.

After two sessions I am that the mobility of my accident injured hip has gotten noticeably better and my whole being has cleared from a lot of tension and negativity. This has been replaced by positive clear energy."