For many thousands of years the dream of immortality has been a priority for the elite. Perfecti are those who have already achieved it through the power of meditation as recorded in the Yoga Sutras of Patanjali which gives the meditational methodology for "how to enter into the body of another"..
Naturally, humans are reincarnated lifetime to lifetime in order to evolve their psychic bodies in talents and genius, eventually in Illumination, Enlightenment when the evolved psychic body fuses with the Chakras above the Head.
However, it is possible for unevolved man to pluck at immortality before his time and become stuck in a loop of never ending trauma - formed negative karmic mass and their psychic bodies degenerate over thousands of years becoming a type of Golem. In this type of future, cut off from the chakras above the head, these types must manage humanity as they are all afraid of the real death. Moving from Avatar to Avatar which they wrest from their sons they gain all the meaningless pleasures from the earth. Their immortal families of which they remain the head, generation to generation, rule over all the earth. But in the end..
Revelations 9:6 "And in those days shall men seek death, and shall not find it; and shall desire to die, and death shall flee from them."
HAVING THE MEDITATIONAL SECRETS OF IMMORTALITY WITHOUT EVOLUTION FOR 10,000 YEARS
NOW THEY PROMISE IMMORTALITY TO THEIR WORKERS..
But hark!! After 60 years and billions of dollars spent, not only has cancer not been cured, but it has increased by 10,000% - stick to meditation!!
AS ABOVE SO BELOW..
The first Global Future Congress 2045 (GF2045) was held on Feb.17-20 2012 in Moscow, where 56 world leading physicists, biologists, anthropologists, sociologists, psychologists and philosophers met to discuss breakthroughs in life extension technologies and draft a resolution to the United Nations setting the radical lengthening of human lifespan and the creation of Avatars as a priority for the preservation of humankind.
About 500 people attended the three-day event featuring presentations by over 50 scientists including inventor Ray Kurzweil, Microsoft Research Director Rane Johnson-Stempson, and Astronaut Sergey Krichevskiy. The event was focused on breakthrough technologies that could create a synthetic body-vessel for the mind, offering humans unlimited prolongation of life to the point of immortality - see movie 2012 where it cost one billion euros for a seat on the Ark.
The Congress launched the creation of a global scientific network focused on the creation of a synthetic physical body and the ability to transplant human consciousness into it. GF2045 will also serve as an investment hub, linking business leaders to opportunities to contribute to specific life-extension projects.
"I think the time-frames are quite reasonable, and it's the right kind of goals," said Kurzweil. "Every new iPhone, every new advancement in biology and medicine is going to advance us, so a project like this is going to help forge the way."
Among the featured life-extension projects is "2045" a Russia-based Avatar project consisting of three phases. First, to create a humanoid robot dubbed "Avatar", and a state-of-the-art brain-computer interface system. Next, to create a life support system between the "Avatar" and the human brain. The final step is creating an artificial brain in which to transfer the original individual consciousness.
"This is extremely important, as we now face a time where the unconscious evolution period has now turned into a new era -- a new period where controlled human evolution can occur," said Dmitry Itskov, Founder and Chairman of GF2045. "The technology and processes involved in this project are no longer a matter of science fiction; they are very real."
Last week, the United States Defense Department unveiled an Avatar project of their own, aiming to create a semi-autonomous machine to act as the soldiers surrogate. This project, led by DARPA, a Pentagon research agency, has been deemed exclusively for military use.
"These innovations should not stay closed and militarized. Our mission is to create life extension technology available and affordable to all human beings," said Itskov.
Event organizers and speakers drafted a resolution to be submitted to the United Nations demanding the implementation of committees to discuss life extension Avatar projects as a necessary tool in the preservation of humankind, as well as defining ethical parameters for scientists worldwide.
Fittingly, two of the attendees at the 2012 anglophile Rockefeller Foundation funded Bilderberg meeting created from the Rockefeller Foundation funded Mont Pelerin Society Its founders included Friedrich Hayek, Karl Popper, Ludwig von Mises, George Stigler, and Monetary Milton Friedman - came from Russia. The two Russians dealing with science & technology (though neither were apparently involved directly in this 2045 conference) including the owner of a Nano technology company, while Bilderberg steering committee members like Silicon Valley exec Peter Thiel are funding private space ventures, artificial island civilizations, next-gen Internet ventures and more.
<> RUS Chubais, Anatoly B. CEO, OJSC RUSNANO whose following of the Austerity theories of the Von Mises Austrian School Economics theories of the Mont Pelerin Society created the new Russia of Austerity - no welfare leading to the genocide of many thousands of dead Russians, the giving away of state assets and the creation of Robber Baron Oligarchs beholden to foreign interests and World Management. RUS Ivanov, Igor S. Associate member, Russian Academy of Science; President, Russian International Affairs Council
T<>he Austerity theories of the Rockefeller Foundation funded Von Mises Austrian School Economics theories of the Mont Pelerin Society created the New European Austerity, failures of Greece, Ireland, Portugal, Italy, France etc leading to a World depression from failures of USA, Brazil, China, India only stoppable by a the traditional American economic system of Hamilton and Liszt taken up by Greek Syriza/Tarpley - canceling of 1500 Trillion dollars of Toxic derivatives, the bankruptcy of the zombie banks and the creation of trillion dollar tranches of central bank investment in infrastructure to produce 30 million new jobs.
The Global Future 2045 International Congress, led by iconic futurist Ray Kurzweil lays out a stark vision of the future for neo-humanity where AI, cybernetics, nanotech and other emerging technologies replace mankind– an openly transhumanist vision now being steered by the elite, but which emerged out of the Eugenic/Darwinian-circles directed by the likes of T.H. Huxley and his grandchildren Julian, who coined the term Transhumanism, and "Planned Parenthood" as replacements for the word Eugenics after it got such bad press from Hitler during the Second World War; and Aldous Huxley, author of Brave New World. Resistance to this rapid shift in society, the 2045 conference argues, is nothing short of a return to the middle ages.
The group admittedly met to draft "resolution that will be submitted to the United Nations demanding the implementation of committees to discuss life extension Avatar projects as a necessary tool in the preservation of humankind."
2045: A New Era for Humanity - Russia 2045 dubs itself a 'strategic social movement,' with aims to 'evolve humanity' and extend life towards the everlasting. The project outlines a forecast for development in the following increments:
Now: the emergence of new Transhumanist movements & parties amid the ongoing planned socio-economic crisis between 2012-2013;
New centers for cybernetic technologies to radically extend life, where the "race for immortality" starts by 2014,
The creation of the avatar (robotic human copy) between 2015-2020, as well as robots to replace human manufacturing & labor, servant tasks and heartless warrior robots; thought controlled robots to displace travel needs; flying cars, thought-driven communications implanted in bodies or 'sprayed on skin.'
By 2025, the group foresees the creation of an autonomous system providing life support for the brain that is capable of 'interacting with the environment'; brains transplanted into avatar bodies greatly expanding life and allowing complete sensory experiences.
Between 2030-2035, the emergence of "Re-Brain," a reverse-engineering of the human brain already being mapped out, wherein science comes 'close to understanding the principles of consciousness.'
By 2035, the first successful transplantation of personality to other data receptacles and the "epoch of cybernetic immortality begins."
2040-2050 brings the arrival of bodies 'made of nano-robots' that can take any shape, as well as hologram bodies.
2045-2050 will bring forth drastic changes to the social structure and sci-tech development. It is in this age that the United Nation's original promise of the end to war & violence - the war to end all wars - is again, as always, predicted, where instead "spiritual self-improvement" without meditation takes precedent. A New Era of robotic Gattaca Neo-Humanity Dawns, according to what they say.
This is textbook Transhumanism, rooted in many ancient orders and the philosophy of eugenics as created by the Galton, Darwin, Wedgewood and Huxley families and promoted by the Rockefeller Foundation. Darwin's "Survival of the Fittest" is pure Eugenics - it means that the elite are the fittest and they are obviously the best people to survive.
At its heart, Transhumanism represents an esoteric quest for godhood among certain circles connected to esoteric masonry, occultism and science/technology wherein supposedly evolving, superior beings 'ethically' replace lesser humans. This philosophy is portrayed in Last summers blockbuster, "Avatar" by Campbell and this summer's blockbuster "Prometheus", a sort of prequel to the Alien series, and directed by Sir Ridley Scott, who founded the film franchise which helps illustrate the dangers of emerging technology in the hands of the elite who hold this vision:
The next GF2045 International Congress will be held Spring 2013, in New York City.
Normal evolution involves lifetime after lifetime of grinding Karma.
Advanced evolution of the "Perfecti", the elite, involves so much effort just to stand still without evolving, having to manage everything and never being satisfied with what one has. This is Enochian Key Immortality - Yes - but at what cost?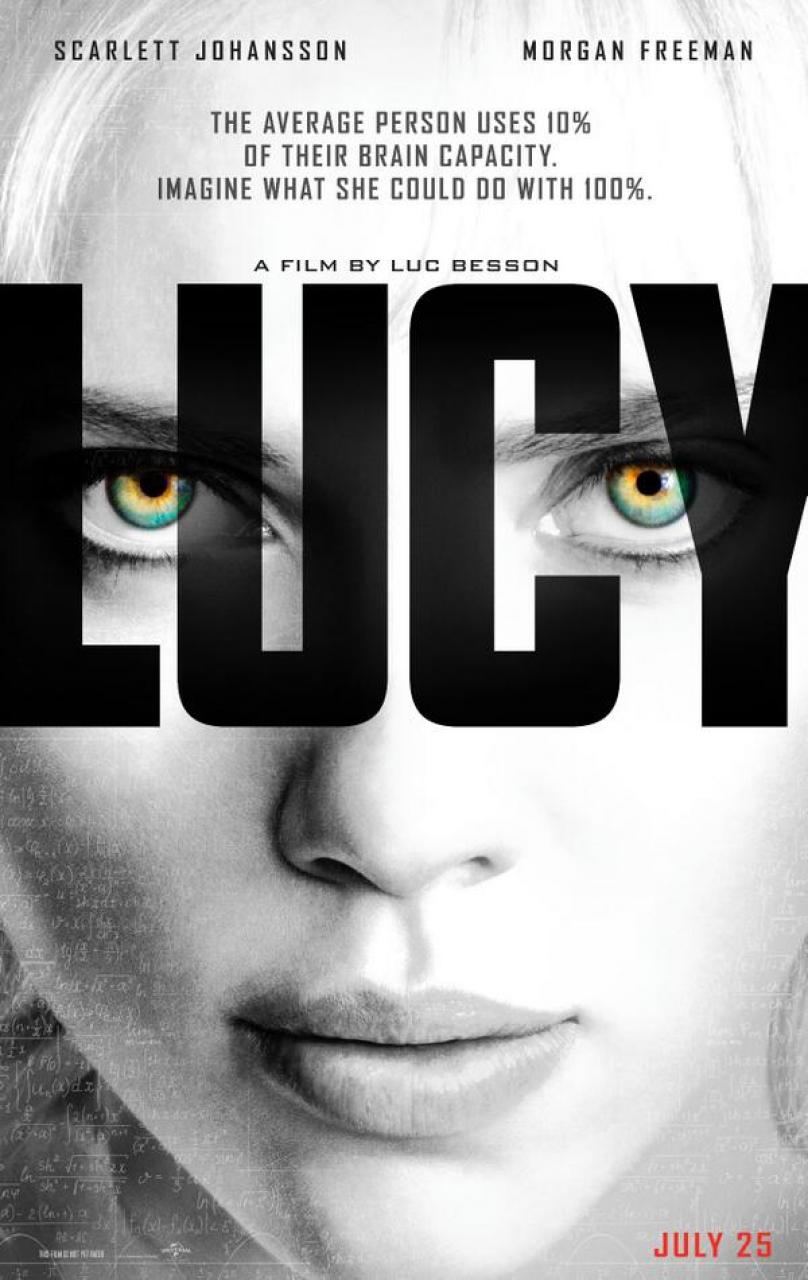 SATCHIDANAND MOVIE REVIEW LUCY - LUCYFER, LUCIFER, SATANISM, SATANIC MEMES, THE SINGULARITY, DRUGS, TRANSHUMANISM, EUGENICS
LEAP INTO THE FUTURE!!
Energy Enhancement has the secret of the Immortality of Kaya Kalpa, of Evolution To Enlightenment with Immortality. A step beyond every evolutionary path.. FAST!!
THE ENERGY ENHANCEMENT SECRET KNOWLEDGE OF THE NEOPLATONIC ELITE The survival of the species demands a revival of the "secret knowledge" of the Neoplatonic elite. That knowledge must not only be revived, but as we do here, must be situated within and updated by appropriate terms of modern scientific and Energy Enhancement Spiritual knowledge.