Energy Enhancement APPRENTICE LEVEL 3

Initiation 4

THE GROUNDING OF THE EMOTIONS

This Initiation shows how to Ground, to Drain all the negative energies from your negative emotions and thus remove all your emotional Energy Blockages.

1. ANGER

2. MANICISM, OVER THE TOPNESS

3. SEEKING, CRAVING ATTENTION

4. SADNESS AND DEPRESSION

5. FEAR

6. ENVY AND JEALOUSY

7. THE DESIRE TO HARM

ENERGY ENHANCEMENT EASILY REMOVES ENERGY BLOCKAGES

INCREASE YOUR INTELLIGENCE

THE START OF THE ENERGY ENHANCEMENT ENERGIES REMOVES THE ENERGY BLOCKAGES INSIDE WHICH CAUSE LACK OF MEMORY AND INTELLIGENCE, ANGER AND DEPRESSION, ACHES, PAINS AND ALL DISEASE EVEN INCLUDING CANCER.

STOP THE PAIN - TRANSMUTE AND DISSOLVE ALL TRAUMA AND NEGATIVE ENERGY

THE PAINLESS REMOVAL OF STRESS, TRAUMA AND NEGATIVE EMOTION

The Buddhafield of energy, in which evolutionary progress can quickly be made, and Kundalini Energy are absolutely necessary to any course of Meditation.

Energy Enhancement Advanced Techniques allow PAINLESS progress above and beyond any other course.

The Relationships of the Negative Emotions and the Strategies to Energy Blockages and Acupuncture.

Acupuncture is a healing modality which has been used for 4000 years. The Energy Channels of the body have been mapped for that time and scientifically, the points on the meridians have a much higher electrical resistance than the surrounding tissue. As yet, science has not been able to explain this but scientifically, empirically, the evidence exists!!

Acupuncture explains that health problems start with what are called energy blockages. These Energy Blockages exist at least 6 months before there is any disease!!

The Theory of Acupuncture Diagnosis, Five Element Traditional Chinese Medicine, says that each Energy Meridian in the human body corresponds to one of the 5 Elements, and each Energy Blockage also creates a Negative Emotion corresponding to the Element of the Meridian.

And not only that, Each negative emotion corresponds to negative sub-personalities which are those splits in the central stem personality corresponding to the selfish separative ego.

If you look at the 5 Elements in the diagram of the Shen and Ko (Kundalini) cycle, a circular diagram, you will see that the table below joins up, top and bottom.

Remove the Energy Blockages with the advanced techniques of Energy Enhancement slowly releasing all the incredible potential of a normal human being, as the blockages go, the intelligence increases and enlightenment itself is sure to follow.

Finally, the Ancient Acupuncture Treatment to remove "The Seven Dragons and the Seven Internal Demons",

which you can receive from any practitioner of Traditional Acupuncture, is a wonderful treatment to get rid of the simplest of the Energy Blockages,...

but Energy Enhancement Techniques are really needed to remove those blockages which are deeper and more intense.

REMOVE

ALL NEGATIVE EMOTIONS AT THE LEVEL OF ENERGY, PAINLESSLY!!

The Five Elements

Energy Channel or Meridian

Negative Emotion caused by the Energy Blockage

Wood meridians

Liver and Gall Bladder

Irritation and Anger
Fire Meridians
Heart, Triple Warmer, Pericardium and Small intestine
Manic
Earth Meridians
Stomach and Spleen
Needing to give Sympathy and Attention

Constantly Seeking Sympathy and Attention

Metal or Air Meridians
Lungs or Large Intestine
Depression and Sadness
Water Meridians
Kidney and Bladder
Fear

INCREASE YOUR INTELLIGENCE
ENERGY ENHANCEMENT TEACHES YOU HOW TO REMOVE ALL THESE PAINFUL PARTS AND EMOTIONS WITHOUT ANY PAIN OR PROBLEM, JUST THROUGH MEDITATION AND THE PRESENCE OF YOUR TEACHERS, IN THE BUDDHAFIELD..
ENERGY ENHANCEMENT ON THE COSTA BRAVA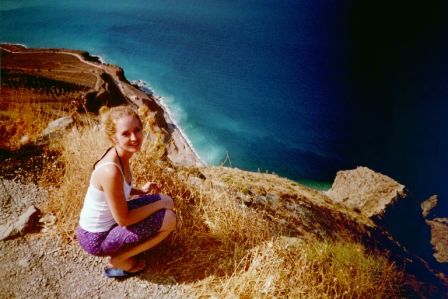 ENERGY ENHANCEMENT WITH VANESSA, ON THE COSTA BRAVA, SPAIN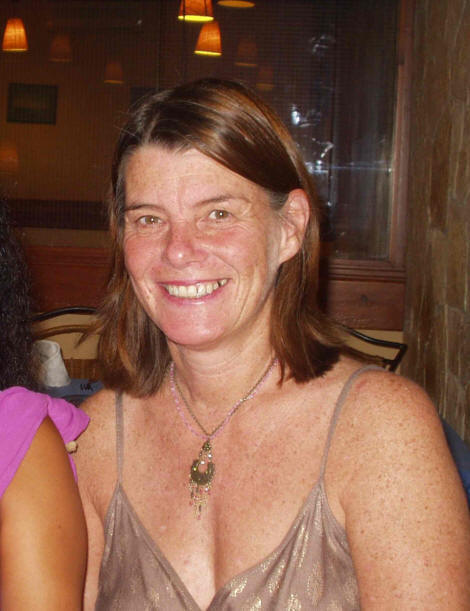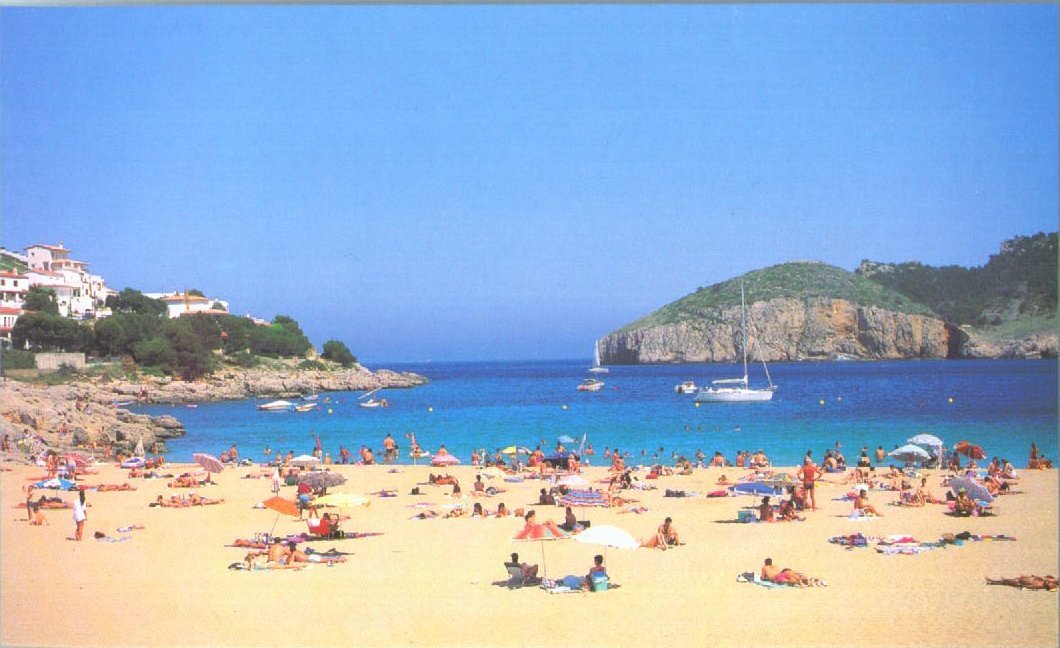 L'Escala. Satchidanand, Well, after traveling from India to Spain we have resumed our Energy Enhancement Courses with our new clients in the beautiful SOL Villa on the Costa Brava in Spain. Here is an Interesting testimonial from over the first four days of the Energy Enhancement Level One Course.......

The Experiences at the Energy Enhancement Course with Satchidanand and Devi Dhyani

During past meditation sessions for over two years, I have twirled like a top when my bottom came into contact with the floor.

Satchi explained this was the Kundalini rising and I needed to find the centre of it. By swaying backwards and forwards, then side to side, I could touch upon its centre but it is a very fine place to contact and I kept going off course.

The same movement was to be done with my head, keeping the chin down. Then I needed to keep rechecking throughout the meditation to find it again.



After two years the swaying finally stopped in ONE session with Energy Enhancement! I later found out that Satchi had been working on this blockage at the same time using Energy Enhancement Level 2 Techniques.

On the next session we dealt with the circulation of energy, imagining a gold, white or silver light filling the body. The aim was to intensify it and get it to burn from inside. It had to permeate the whole body, chest, belly, arms, and legs. Then we were to take the light out from our heart centre in a thin line through the chakras.

It could flow either way and we were to test each out, the air or the water path. As we did so we were to look out for places where we did not see the light or feel it, where the light jumped, or there was pain or where we got distracted.

At these various places, there would be a blockage. When a blockage was identified we were to push thread through them and continue the sequence. The breath, crown and heart chakras were to be used as pushing tools.

There would be an increase in the power of the new techniques to remove blockages used in Energy Enhancement Levels Two and Three.

The main thing I noticed was that there were small black circles at various places en route. I could not say exactly where they were but just knew their vague vicinity. These Black Circles are our clients view of Energy Blockages she spotted during the meditation. Satchidanand

I repeated in the evening, focusing on my belly blockage but got distracted by a cough and had to leave the room. Satchi explained the belly and throat chakras were connected, hence my cough.

Distraction has to be caught.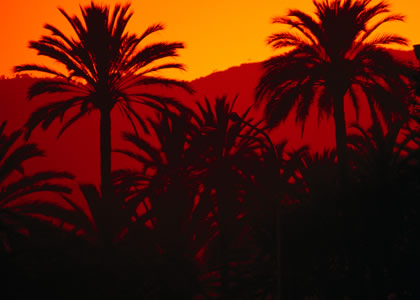 In bed that night on another try, I was enjoying the white light so much I did not feel like following the sequence and wanted to remain in the white light.
I fell sleep but was awoken by a loud popping sound and an image of a black disc appearing in front of me.
ENERGY ENHANCEMENT IS EXTRAORDINARY - ALL OF THE STUDENTS GET INCREDIBLE HEALING EXPERIENCES!!!


Next morning we took the sequence a stage further with the transmutation of cosmic energy and taking the energy to its fire core. The meaning of vitriol was explained and its relevance to alchemy as being the first formula or guided meditation of alchemy. Vitriol also means anger and we were to use this technique "To drain the last dregs of our Vitriol".

We were taught that blockages were seen as black like coal, food for the fire which would increase its heat. That Kundalini heat would then flow up the spine. I could not feel the heat coming up my spine just a gentle warmth.

As I was trying this process I became angry, I knew I did not want my blockages anymore, that was why I had come on the Energy Enhancement course, I was fed up with them, they had served no purpose for me so far in my life, they had done me no good I wanted rid of them. I threw them in the fire with venom.

As I started to throw, I wanted to throw more on. I became very angry. I felt I had so much to be angry about; I could go on forever.

After this session I felt quite good.

My Energy Enhancement REIKI Initiations with Devi Dhyani, Devi uses Energy Enhancement Techniques in the Reiki Initiations, so....

On receiving my first Reiki initiation I felt very peaceful. Blue and white energies kept expanding. As the session went on I started to cry, tears rolling down my cheeks and there was some kundalini jolting of my body but I was not unduly worried.

At the second session I felt I was being pulled up by one single hair on my head, up and up it pulled me. Later it felt as though a whole lot of stuff was coming out of my head into the universe. First my little fingers felt numb then the other fingers followed suit. My feet also felt numb and slightly raised off the floor. My bottom also felt as though it was coming off the chair. Upwards and upwards was the movement. I felt emotionally tearful and tears welled slight. I felt very powerful, that I could move mountains with this strength.

On the third session I felt Devi's hands heat and a feeling of pushing me downwards. Initially again there was an image of white hands in the pray position and an opening up of my heart chakra, they felt more empowered this time. I felt snake like movements up and down my spine and I still felt numbness in my fingers tips but power going into them. I asked for help and the session ended with like wings flying slowly upwards, it was very beautiful and brought tears to my eyes, I wanted to fly too.

On the fourth session I felt similar sensations as before but this time the snake went outside my body, moving slowly upwards towards a star of light.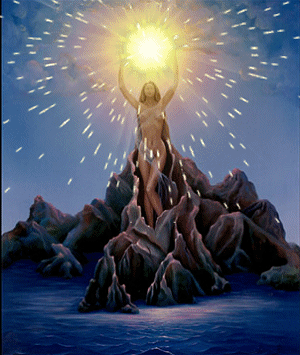 My heart felt as though it was opening more and I felt a throbbing in my hands. A tornado started in my body, swirling very fast from the bottom of my spine upwards, eventually it slowed down to a snails pace, the energies had become gentler. ;
From the white light I asked for help with my belly blockage. The light told me to use the white thread to weave in and out of this blockage and I successfully sent it down into the fire.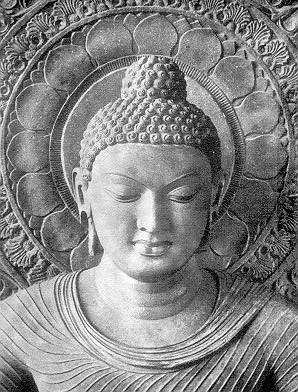 INCREASE YOUR INTELLIGENCE
Energy Enhancement Advanced Techniques allow PAINLESS progress above and beyond any other course.



On the last day of her course, after 4 weeks of Energy Enhancement blockage removal, Lisabeta was getting ready for her Yoga Teacher Training tryout. She was going to give another lesson in Yoga to us.

Well as she was preparing she decided to do a little meditation and when she sat, she just felt all this energy which made her want to sit even more.

She felt herself ascending higher and higher like her head was going up into the center of the universe and she was breaking through one of her old barriers, like her head was pushing through the top of an egg.


As she broke through this barrier, she felt fingers brushing through her hair with a sweet indescribable energy for what seemed like a long time. Well, we were trying to get her to come to the yoga class. Talking to her and telling her to come out of it. But she could not hear us, she did not want to. She was in bliss. Gentle fingers brushing slowly through her hair.
She stayed in this state for two hours without moving!
She looks just glowing with energy, relaxed and wonderful. A big smile all over her face!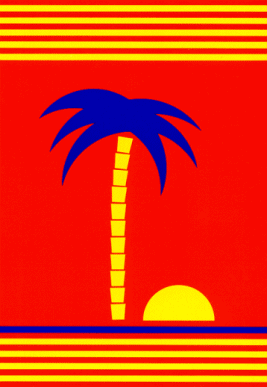 THE ENERGY ENHANCEMENT LIVE COURSE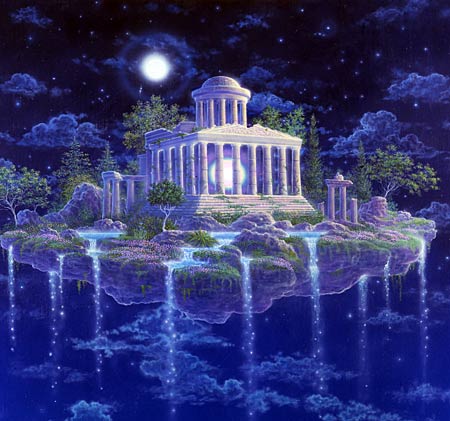 The Energy Enhancement Buddha at the SOL Center,
EMAIL sol@energyenhancement.org
THE MOST ADVANCED AND PRODUCTIVE MEDITATION COURSE IN THE WORLD AS SAID IN THE TESTIMONIALS OF OUR PAST STUDENTS!!!
TEACHING IN EASY STEPS...
WEEK ONE LEVEL ONE - THE GAINING OF ENERGY
MEDITATION, SHAKTIPAT, ENERGY CIRCULATION, THE KUNDALINI KRIYAS, THE FIVE ELEMENTAL PATHS OF THE CHI OF CHINESE ALCHEMICAL TAOISM, THE GROUNDING OF NEGATIVE ENERGIES, ACCESS TO KUNDALINI ENERGY, CHECK OUT FOOD, REMOVE ENERGY BLOCKAGES, STRONG PSYCHIC PROTECTION, LEARN THE MERKABA, PYRAMID PROTECTION, POWER TOWER PROTECTION, THE BUDDHAFIELD, CREATE THE ANTAHKARANA, SOUL FUSION, MONADIC INFUSION, LOGOS INFUSION, SIRIAN INFUSION, THE AVATAR OF SYNTHESIS!!!
EMAIL sol@energyenhancement.org
Will I come back for Level 2???????
I believe the phrase is …."You bet your butt!!"
Alan Dolan
Communications Person, Well known aerospace company, Riyadh, The Magic Kingdom of Saudi Arabia.
PS. Did I mention the banana and ginger shakes ????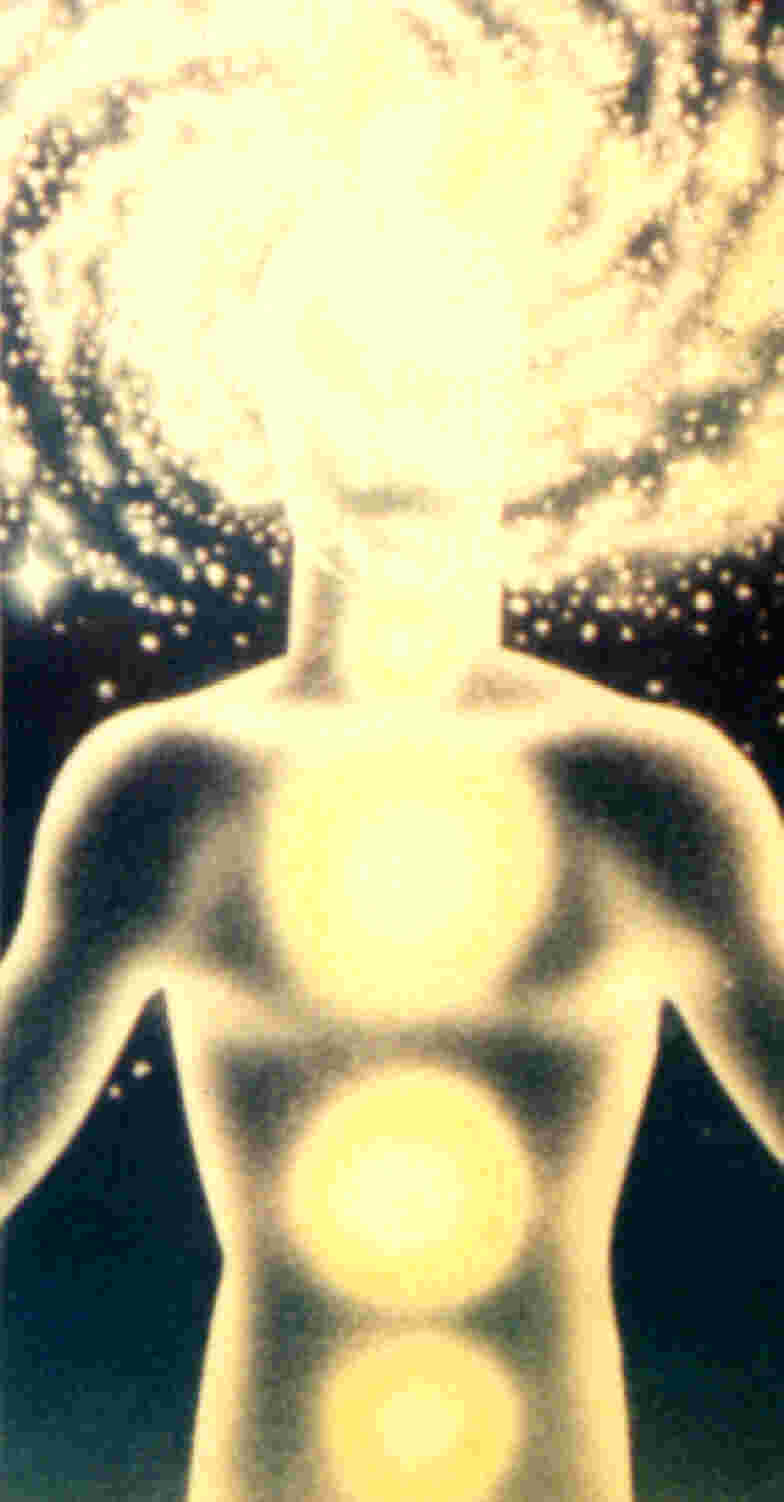 EXPERIENCE MORE!!!
INCREASE YOUR INTELLIGENCE
EMAIL sol@energyenhancement.org for PRICES AND BOOKINGS

SATCHI PROVED THIS TO ME IN THE FIRST FIVE MINUTES OF OUR FIRST MEDITATION, BY PUTTING MY BACK AND TOP OF THE HEAD IN THE RIGHT POSTURE. I IMMEDIATELY FELT A FLOW OF ENERGY GOING UP MY SPINE.
Once this stage was reached I had tremendous energy!
more?....
http://www.energyenhancement.org/page17.htm
Meditation is a prerequisite to the further advanced states of Energy Enhancement and just this Energy Enhancement Meditation is enough to gradually lead you towards your Ultimate Clarity, your Ultimate peace.
THE PAINLESS REMOVAL OF STRESS, TRAUMA AND NEGATIVE EMOTION
CONNECT, ONLY CONNECT - GOETHE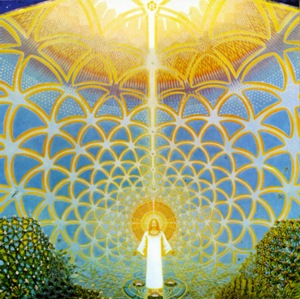 With Energy Enhancement it is not necessary to go anywhere near painful memory, negative emotions and catharsis which are the foundations of other courses.
If you are not experiencing spiritual energy in your Yoga or Meditation practise then What is UP!!
ENERGY ENHANCEMENT AND KUNDALINI TANTRA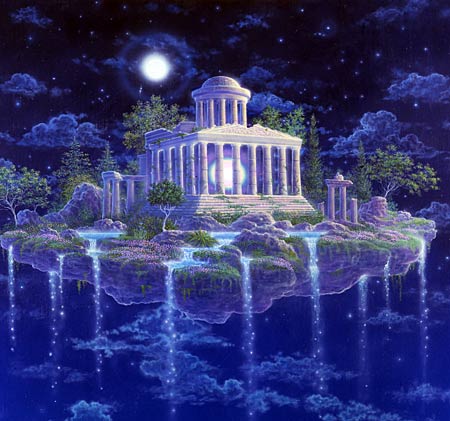 "EASY AND SMOOTH ENERGY ENHANCEMENT PUTS YOU IN CONTACT WITH KUNDALINI ENERGY WHICH SPEEDS UP THE PROCESS OF ENLIGHTENMENT AND INTELLIGENCE"
COME AND GET EXPERIENCED!
CLICK BELOW FOR DETAILS
EMAIL sol@energyenhancement.org
FOR PRICES
INTENSIVE VIDEO COURSE LEVEL ONE STREAMING VIDEO -
SPECIAL OFFERS..
EMAIL sol@energyenhancement .org for details
BUY NOW!!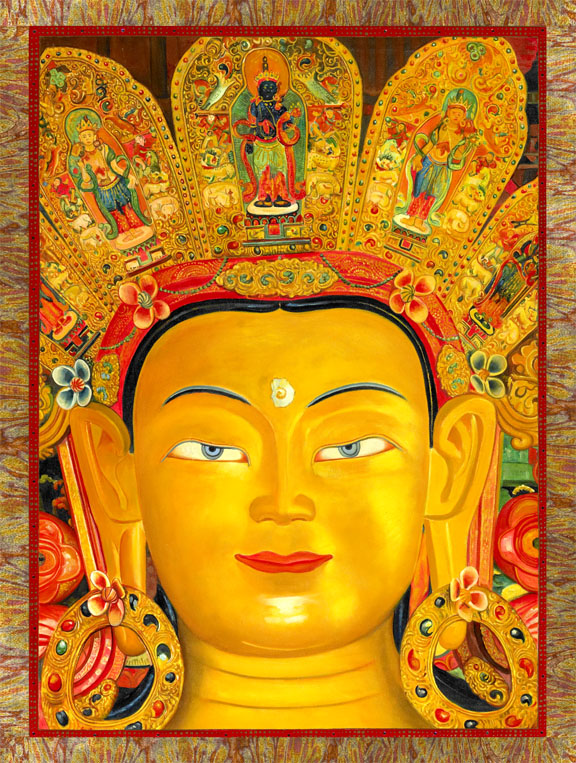 THE ENERGY ENHANCEMENT APPRENTICE LEVEL TWO COURSE
THE REMOVAL OF ENERGY BLOCKAGES.
THE REMOVAL OF THOUGHTFORMS, IMPLANTS, ENTITIES, AURIC EGG BLOCKAGES, DISAPPOINTMENT, BEREAVEMENT, NEGATIVE EMOTIONS - ANGER, FEAR, WANTING SYMPATHY, MANIC, SADNESS, DEPRESSION, CHRONIC DEPRESSION, ENVY, JEALOUSY, THE DESIRE TO DO HARM, EMOTIONAL IQ, CLEAR CANCER FROM THE DNA, CHAKRAS, PARTS OF THE BODY, THE TIMELINE, THE KARMA CLEANING PROCESS, THE WOMB, CLEAN THE KARMA FROM ALL THE YEARS OF YOUR LIFE, CREATE GOOD LUCK, AND GOOD HEALTH.
Energy Enhancement Advanced Techniques allow PAINLESS progress above and beyond any other course.
Energy Enhancement Advanced Techniques only use ENERGY which underlies all other human functions.
With Energy Enhancement it is not necessary to go anywhere near painful memory, negative emotions which are the foundations of other courses.
There are Four APPRENTICE LEVELs of Energy Enhancement Teaching, each APPRENTICE LEVEL is a Meditation Course having Seven Meditational Initiations which can be taken in a Week-Long Course.
Each APPRENTICE LEVEL is entirely independent of the others and complete in itself. You do not have to take every APPRENTICE LEVEL, but the APPRENTICE LEVELs must be taken in the order of One, Two, Three and Four.
Brenda Wilkinson, Co Durham.
You have both made me think about life in a very different way and I thank you both with all my love.

MEDITATION, SHAKTIPAT, ENERGY CIRCULATION, THE KUNDALINI KRIYAS, THE FIVE ELEMENTAL PATHS OF THE CHI OF CHINESE ALCHEMICAL TAOISM, THE GROUNDING OF NEGATIVE ENERGIES, ACCESS TO KUNDALINI ENERGY, CHECK OUT FOOD, REMOVE ENERGY BLOCKAGES, STRONG PSYCHIC PROTECTION, LEARN THE MERKABA, PYRAMID PROTECTION, POWER TOWER PROTECTION, CREATE THE ANTAHKARANA, SOUL FUSION, MONADIC INFUSION, LOGOS INFUSION!!!
EXPERIENCE MORE!!!
EMAIL sol@energyenhancement.org for PRICES AND BOOKINGS

"SATCHI PROVED THIS TO ME IN THE FIRST FIVE MINUTES OF OUR FIRST MEDITATION, BY PUTTING MY BACK AND TOP OF THE HEAD IN THE RIGHT POSTURE. I IMMEDIATELY FELT A FLOW OF ENERGY GOING UP MY SPINE."
Once this stage was reached I had tremendous energy!"
more?....
http://www.energyenhancement.org/page17.htm
AFTER COURSE ONE - DVD VIDEO COURSE INTENSIVE TWO
FREE!! WITH THE ENERGY ENHANCEMENT SHAKTI COURSE
NEW!! IMPROVED!! 14 HOURS OF VIDEO, SEVEN DVDS

MUST BE BOUGHT AFTER PURCHASING DVD VIDEO COURSE ONE

FREE SHIPPING

FREE TEXT SUPPORT

FREE SACRED DANCE AND CHANTING VIDEOS

ENERGY ENHANCEMENT INITIATIONS 5 to 8
SEVEN DVDs...
| | |
| --- | --- |
| | 1. Energy Enhancement DVD Course 2, Initiation 5 Projecting Energy |

Projecting Energy Introductory Talk

The Initiation, Sending Energy To Good and Bad Food, Students Experiences and Satchidanands replies


2. Energy Enhancement DVD Course 2, Initiation 6

The Power Towers, Antahkarana Protection



Introductory Talk - The Initiation
Students Questions, Experiences and Satchidanands Replies

| | |
| --- | --- |
| | 3. Energy Enhancement DVD Course 2, Initiation 7 Pyramid Psychic Protection |



Introductory Talk
The Initiation

| | |
| --- | --- |
| | 4. Energy Enhancement DVD Course 2, Initiation 8 Creating the Light Body, The Merkaba Psychic Protection |



Introductory Talk - The Initiation
Students Experiences

| | |
| --- | --- |
| | 5. FREE!! Energy Enhancement DVD Course 2, Satchidanand Talks DVD1. |



Swami Satchidanand Talks on Drinking the good water, Heal your DNA, Dhirens Samurai Past Life, Remove all Thoughtforms or Energy Blockages.

| | |
| --- | --- |
| | 6. FREE!! Energy Enhancement DVD Course 2, Satchidanand Talks DVD2. |

| | |
| --- | --- |
| | 7. FREE!! Energy Enhancement DVD Course 2, Akhnaten by Philip Glass Devi - Dhyani Sacred Dance Series |




"IF YOU HAVE NEVER SEEN DEVI DANCE HER SACRED DANCE THEN THIS SERIES OF DVDS IS UNMISSABLE! HERE IS RAW HEALING ENERGY AND KUNDALINI WITH SOME OF THE FINEST MUSICIAN CHANNELERS, INDIGO CHILDREN OF THE FIRST GENERATION."

Swami Devi Dhyani at the Ariston Hotel

in 5.1 Surround sound

Akhnaten, By Philip Glass is one of the most Energising Works of this Century. See it with the Amazing dance of Devi Dhyani - True Sacred Dance..

A

khnaten, by Philip Glass

1. The Funeral of Akhnatens father, Amenhotep the Fourth - Base Chakra

2. Akhnaten and Nefertiti's Love. - The Heart Chakra

3. The Hymn to the Sun, Crown Chakra, The Blessing, where Devi Projects Healing Energy and Reiki surrounded by Swirling Wings.....

4. Om Shanthi Chant By Satchidanand and Devi Dhyani

| | |
| --- | --- |
| | 9. FREE Text Backup |

Books, Articles, Text Backup to Each Initiation on the DVD, Yoga, Pranayama, Audio Talks by Swami Satchidanand
DVD VIDEO COURSE INTENSIVE TWO

FREE WITH THE ENERGY ENHANCEMENT

SHAKTI COURSE

EMAIL sol@energyenhancement.org

Since that time I am always connected to and able to source the white light from above my head. Many times during this process I just forget to breathe as though my breathing is just naturally suspended. I am now living in the Light!!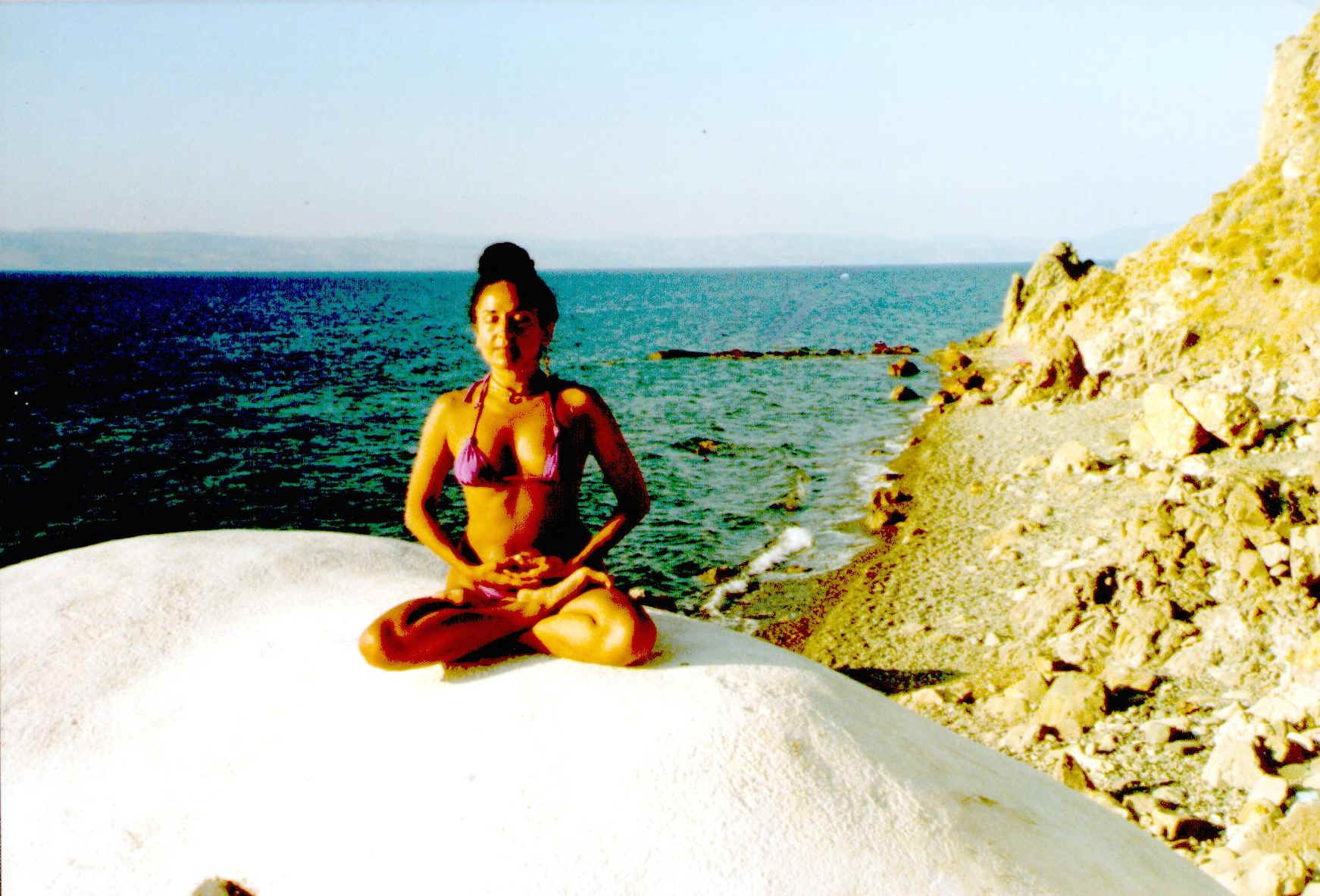 Devi is pure magic.
She said I just know where the point is. I can just see it, and when she treated it our client felt a terrible pain where Devi was touching her on the feet.
The Pains at the back of the heart now were completely gone!
Devi used the light puncture and the Techniques of Energy Enhancement to ground all the negative energy in the point on the feet. It took her five minutes and after that treatment there was no more pain in the point of the feet and the pains on either side of the abdomen had also disappeared. Where did it go to?
Pain is due to an energy blockage.
Devi searching for the reason of the pain in the back of the Heart found the Wood Meridian was not working, so she used the Metal Meridian to remove it.
She treated the pain in the back with the light crystal color puncture the point was just right because the pain was sharp even when was not any force in the application of the crystal light puncture and after the wood meridian started to work she started to treat the Bladder Meridian with the Earth Meridian to made disappear the pain in the back and so it did.
The Pains at the back of the heart now were completely gone!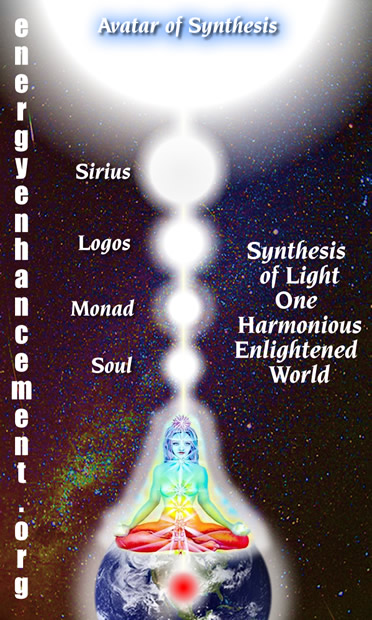 COME ON A LIVE COURSE AND GET EXPERIENCED!
EMAIL sol@energyenhancement.org for PRICES AND BOOKINGS
---
THE TRUTH IS ONE, THE PATHS ARE MANY
The Energy Enhancement Symbol
The Energy Enhancement Symbol of the Twelve Petalled Lotus of the Heart Center with One of the Symbols of the Worlds Major Religions in Each One of the Petals. Inside the symbol is the Hexagram - The Seal of Solomon, with the Seven Chakras describing the Three Initiations on the Path of Enlightenment - Initiation 1. The Opening of the Heart. Solar Plexus to Heart Chakra. Initiation 2. The Mastery of Relationships, Abdomen to Throat Chakra. Initiation 3. Enlightenment, Base to all the Head Chakras which is taught on the Energy Enhancement Course plus many other Initiations. At the Very Center is the Heart Chakra radiating Peace and Light outwards.. like the Sun...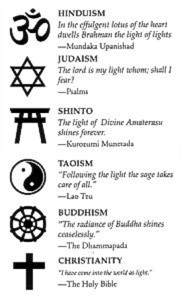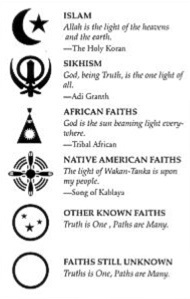 ---
"The day is short and the work is Great and the workers are Lazy. But the reward is Large and our Master urges us to make Haste."
Writings of the Abbod of Halmyrach
SPEED UP THE PROCESS OF ENLIGHTENMENT
Speed Up the Process of Evolution, Intelligence, Emotional Stability, Energy, Kindness, Wisdom and Leadership which many courses profess to teach but which Energy Enhancement has given with both hands to the many and varied students taught by it.
STOP THE PAIN - TRANSMUTE AND DISSOLVE ALL TRAUMA AND NEGATIVE ENERGY
Testimonial From Gary Spaid a Wealth Counselor in Vail Valley, Colorado, USA.
So, what did we get? I can say that practicing the technique of Stage 4 of Level One of Energy Enhancement with Devi and Satchy gave more power to the top down approach of Meditation. I had an experience of the MAGIC!! that I so longed for in my meditation.
Sitting in the flame of Kundalini and seeing my karma burn up was a POWERFUL experience.

Spain After Energy Enhancement Course Email...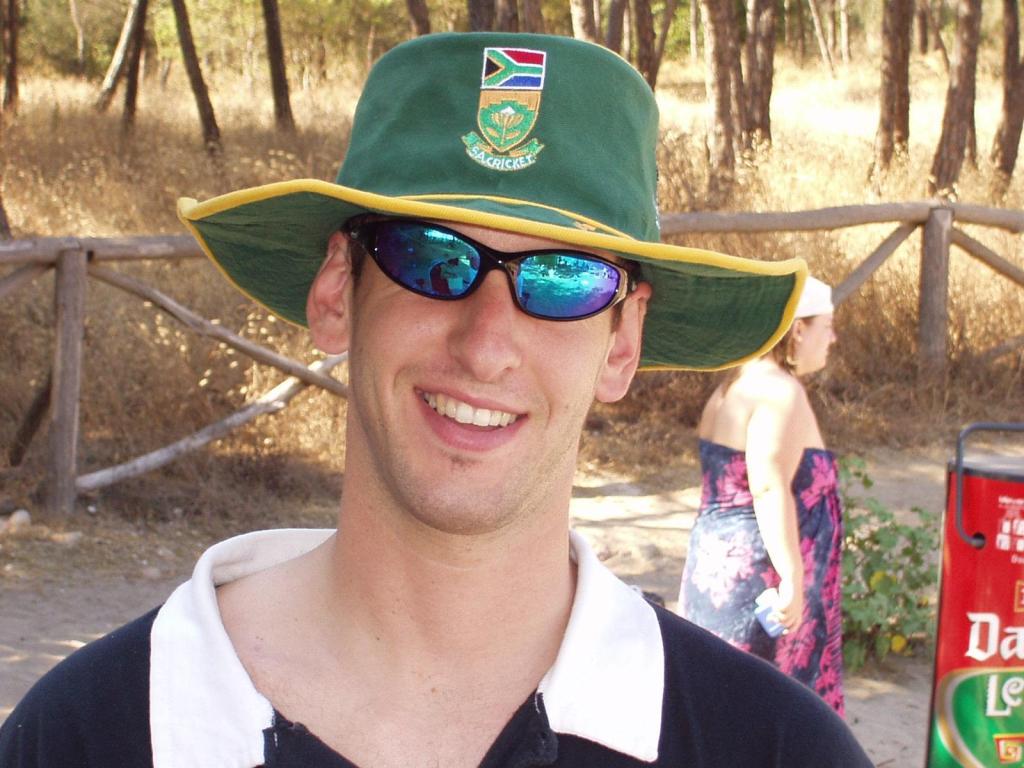 at the Beach in Spain

hiya Satchi,
howzitgoin?!
<grin!>

I was aware of a fair bit of energy in the car on the way to the airport, and on the plane - what were you up to?!

I suppose I'm supposed to believe that you were busy "healing" me!!!!

<wink!>

That is the way it felt all right, so, if so, thank you very much!


I felt very happy on the plane, and not in a selfish way at all, I felt like I was sparkling!


<LAUGHS!> I hope yer getting the "tone" / humour of this email,
I'm making fun of myself!

take care!

thanks for everything.

GKS
http://www.energyenhancement.org/page17.htm
---
THE THREE EVOLUTIONARY TYPES -
GRENOUILLE THE VAMPIRE AS INHABITANT OF DANTES INFERNO - PLATO'S BRONZE SOULS, WITH A DISCUSSION OF DANTES PURGATORY - PLATO'S SILER SOULS, AND DANTES PARADISE - PLATOS GOLDEN SOULS - THE ILLUMINATED, THE ENLIGHTENED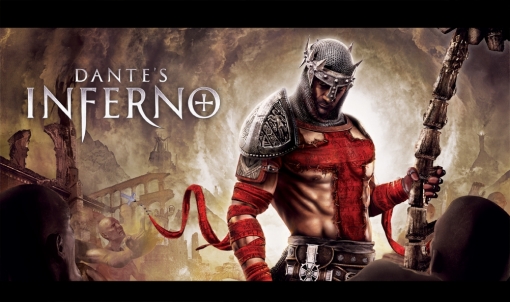 Dante and Plato divide people into three different types corresponding to their evolution, corresponding to their philosophy, corresponding to negative karmic mass - Trauma - formed, of course.
The Commedia (later called "The Divine Comedy," after Dante's death) is organized into three sections of thirty-three successive cantos each. The term "successive" is crucial. In each section, the ordering of the successive cantos reflects an ordering-principle of evolution, of philosophy, of a way of being.
This ordering-principle is properly termed a "transfinite" in the most rigorous sense of the mathematician Cantor's intent. The Energy Enhancement Chakras above the head along the Antahkarana are examples of Transfinite functions And the transfinite corresponds to an ordering principle, an evolutionary philosophy which cannot be created from below, but can only be seen from above.
The person who is higher always can understand and therefore forgive, love, the person who is lower.
The person who is evolutionary lower can never understand the person who is higher like Jesus Christ and therefore they say, "I suppose you think you're really good don't you?" "Well, I'll show you!!" from the story of the Monkey in my commentary on the Yoga Sutras of Patanjali.
THUS EVERY MASTER IS CRUCIFIED
DANTE
CLICK HERE FOR THE FULL ARTICLE!!
MEDITATION
The Secret
Trust In The Master
IT IS RELATED THAT A MAN WENT TO THE ASSEMBLY OF THE MASTER BAQI-BILLAH OF DELHI AND SAID, "I HAVE BEEN READING THE FAMOUS VERSE OF THE MASTER HAFEZ, 'IF YOUR TEACHER BIDS YOU STAIN YOUR PRAYER CARPET WITH WINE, OBEY HIM.' BUT I HAVE A DIFFICULTY."

BAQI-BILLAH SAID, "DWELL APART FROM ME FOR SOME TIME AND I SHALL ILLUSTRATE THE MATTER FOR YOU."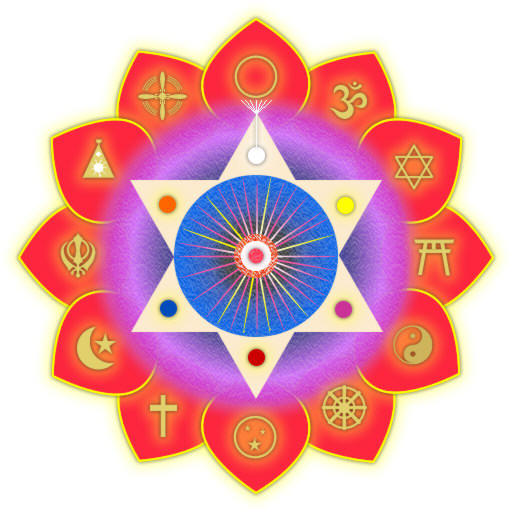 AFTER A CONSIDERABLE PERIOD OF TIME, THE DISCIPLE RECEIVED A LETTER FROM THE SAGE. IT SAID, "TAKE ALL THE MONEY YOU HAVE AND, GIVE IT TO THE GATE-KEEPER OF ANY BROTHEL."

THE DISCIPLE WAS SHOCKED, AND FOR A TIME THOUGHT THAT THE MASTER MUST BE A FRAUD. AFTER WRESTLING WITH HIMSELF FOR DAYS, HOWEVER, HE WENT TO THE NEAREST HOUSE OF ILL FAME AND PRESENTED THE MAN AT THE DOOR WITH ALL THE MONEY WHICH HE HAD.

"FOR SUCH A SUM OF MONEY", SAID THE DOORMAN, "I SHALL ALLOT YOU THE CHOICEST GEM OF OUR COLLECTION, AN UNTOUCHED WOMAN."

AS SOON AS HE ENTERED THE ROOM, THE WOMAN THERE SAID, "I HAVE BEEN TRICKED INTO BEING IN THIS HOUSE, AND AM HELD HERE BY FORCE AND THREATS. IF YOUR SENSE OF JUSTICE IS STRONGER THAN YOUR REASON FOR COMING HERE, HELP ME TO ESCAPE."

THEN THE DISCIPLE KNEW THE MEANING OF THE POEM OF HAFEZ, "IF YOUR TEACHER BIDS YOU STAIN YOUR PRAYER CARPET WITH WINE, OBEY HIM."



SCIENCE IS BASED ON DOUBT: doubt is its method, its climate, its very soul. Science cannot exist without doubt. It is only through questioning, and constant questioning, that science comes to know about the facts of existence. Its world of enquiry is objective.

The object cannot be trusted. The object is dead. You have to penetrate the object with as many questions and doubts as possible; only then will the object reveal its mysteries.

Religion, on the contrary, is trust. Religion's method is trust. Trust is its climate, its philosophy, its very being, because religion is not concerned with objects but with your own subjectivity. The journey of science is outwards, the journey of religion is inwards. Science means going outward, religion means going inward; their directions are diametrically opposite. Although they are diametrically opposite they are complementary too, as all opposites always are.

There is a harmony between the opposites. The inner and the outer are not enemies, they are in utter coordination. The body and the soul are not enemies, they befriend each other; in fact they cannot exist separately, they can exist only in a togetherness. Man and woman, darkness and light, summer and winter, positive and negative -- they are all together, although they are opposites. But they are not enemies, this has to be understood: opposites and yet complementaries... and there is utter harmony in existence.

It is like inhalation and exhalation: you breathe in, you breathe out. When you breathe in it is one process, the breath goes inwards; when you breathe out it is just the opposite process, the breath goes outwards, but it is the same breath. Inhalation and exhalation are two aspects of the same phenomenon, opposites and yet complementary; so are religion and science, so are doubt and trust.

Because it has not been understood in the past a great calamity has happened to humanity, the greatest calamity, I call it -- the calamity that has kept religion and science not only separate but inimical. In the past we have not been able to bring a synthesis between science and religion. Because of that incapability the world has become split and the man who is trained in science becomes anti-religious; and vice versa, the person who moves into the world of religion becomes anti-scientific. This need not happen, this should not happen.

If you are really. intelligent you will be able to coordinate between these opposites. You will be able to bring a harmony between these two, doubt and trust, and then arises the real total human being.

What do I mean when I say a great harmony has to be achieved? I mean that when you are moving outwards, use doubt as your methodology, trust doubt when you are moving outwards. When you are enquiring into the world of objects trust doubt. Doubt is beautiful, immensely beautiful. And when you are moving inwards put your doubt aside: trust trust. And the man who can manage this I call a really intelligent person.

It is like you are seeing me, you are seeing me through your eyes, but you are also listening to me, you are listening to me through your ears. The ears cannot see and the eyes cannot hear, but still there is a tremendous coordination happening in you: you know you are hearing the same person that you are seeing. This is intelligence, this coordination is intelligence. Deep down a synthesis is happening constantly. The ears are pouring one information, the eyes are pouring another information; both are unrelated -- as far as ears and eyes are concerned, both are unrelated -- but your intelligence is creating a relationship between them: you are hearing the same person you are seeing.

Exactly in the same way, doubt cannot know the subject and trust cannot know the object. Doubt can know the object, trust can know the subject; and intelligence is when both pour their information into one pool and truth is known in both its aspects, as inner, as outer.

That is the real religion humanity needs now -- or, the real science -- which will not divide man and which will not cripple man. Up to now, hitherto, man has been crippled.

If you trust you forget the language of doubt. The society becomes unscientific, becomes incapable of tackling so many problems that man has to encounter, becomes poor, impoverished, ill, ugly. If you start only using doubt the society becomes better, scientifically better, technologically better, affluent, but the inner world simply is forgotten. Then you don't have a soul; inwards you remain fast asleep. In both ways man remains lopsided. In both ways man remains partial and cannot become total.

The religions of the past have failed in creating a total man. And so has been the case with modern science; modern science has also failed in creating the total man. And the total man is the need because only the total man can be contented, only the total man can be richer inwards, outwards. Only the total man can be really in a celebration -- his body satisfied, his soul satisfied, his senses contented, his spirit contented.

This small story is the story of trust, because Sufism is an approach towards the inner. This story is not meant to be understood as against doubt. It has to be understood as that only as far as the inner journey is concerned, doubt is inadequate, only trust is adequate.

If you want to see, see through the eyes, don't try to see through the ears; ears are not capable of that. If you want to hear, hear through the ears and forget all about the eyes; eyes cannot hear. Both are right in their own dimensions. Both are partial, and your intelligence has to transcend their partiality. Your intelligence has to create a synthesis.

In the past your intelligence was not trusted, hence you were told either to doubt and become scientific, or to trust and become religious. Neither the so-called religious people have trusted your intelligence and its transcending quality, nor have the scientists trusted your intelligence and its transcending quality. Both were afraid because the other looked opposite. All complementaries look opposite.

There is no need to be afraid of the opposite. The opposite has to be absorbed, not denied, because whatsoever is denied will take revenge in its own time. Never deny anything: let that be a fundamental law. Absorb, go on absorbing, howsoever opposite something looks to you. Remember always, existence functions through opposites, it can only function through opposites. It is through the opposites that existence creates momentum, dynamism. It is by polar opposites that the existence creates a dialectical process; otherwise there would be no dialectical process.

Just think: a world only of men and no women -- it would not be rich, it would be very very flat; or a world where only women exist -- that too would be ugly, that too would be very very stagnant. From where will the movement come? The opposite is the challenge, and because of the challenge the movement arises. Because of the challenge you cannot become asleep, you become awakened.

It is through the opposites that existence moves, grows, evolves. It is a subtle strategy, but only now is it possible to understand it in its totality, because we have lived the way of religion for centuries and we have lived the way of science also for a few centuries; now we know that both are complementary, not opposites.

But this story is the story of the religious investigation: it depends on trust.

A few things before we enter into the story...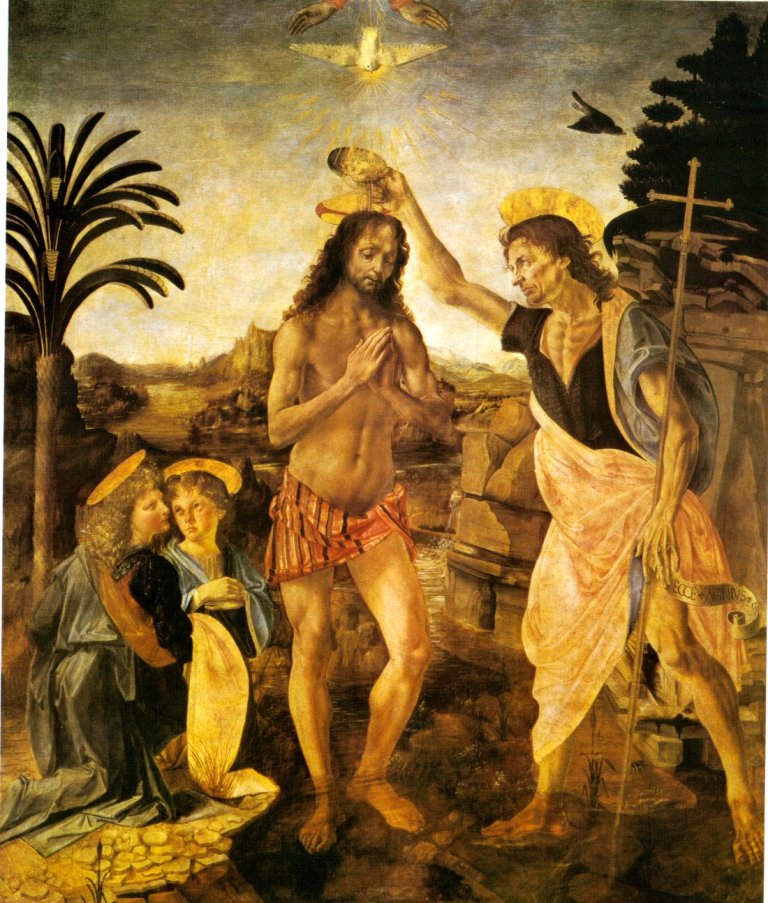 Says Hafez, "Do not travel through these stations without the company of a Perfect Master. There is darkness. Beware of the danger of getting lost!" When you are moving outwards you can move alone, because in the outer world you are never alone. Millions of people are existing there. When you are moving outwards the reality is so individual, it is not personal. The reality is objective, it is impersonal. If you are seeing a rock it is not only you who is seeing the rock; everybody who is standing there can see the rock. The rock has an objective existence. There is not any danger of getting into hallucinations. The others' presence, their witness, will keep you away from hallucinations.

But when you start moving inwards you are alone. Who is going to decide whether what you are seeing is true or just a fantasy? When you move outwards there is light, light of the sun and the moon and the stars; there is enough light outside. But when you move inwards first you will encounter great darkness because your eyes have become accustomed to the outer light and they don't know how to look in. You will be falling into an abysmal darkness. You will need somebody who has traveled the inner path -- you will need a Master.

In the outer world you will need only a teacher who can inform you. That information can be got from the library too, or from a computer. The teacher is just there to give you information like the book or the computer. There is no need for any personal involvement with the teacher; the teacher is not there as a person, you need not be intimate with him.

The Master means you have to be very intimate with him -- it is a love relationship -- because in the inner world you will need him so deeply that unless you are very close to his heart and he is very close to your heart, it will not be possible to keep his company in the inner darkness. Great intimacy is needed, and intimacy arises out of love, out of trust. If you doubt the Master, you will not be able to go on that dangerous journey of inner adventure. Only his love and your love for him will keep you alive, will keep you enthusiastic, will keep you nourished.

Hafez is right: "Do not travel through these stations without the company of a Perfect Master. There is darkness. Beware of the danger of getting lost!"

In the outside world there is no danger of getting lost. There are milestones on every road, maps are available, guides are available, and there are millions of people always there who can help you.

But in the inner world there are no maps, because each individual's subjectivity is so different that maps cannot be made, and each individual's growth is so unique that milestones cannot be made, and each individual follows such different labyrinths that you will need somebody who is tremendously alert, aware, enlightened to help you on each step. Otherwise from each step there is a possibility of getting lost.

And the greatest problem is: when you lose the outer world you are left utterly alone. And you will not be able to make any distinction between what is fact and what is fiction. The boundaries between fact and fiction start dissolving.

For example, in the morning when you wake up you relate a dream to your wife. You know it is a dream. How do you know it is a dream? -- because only you dream it. Your wife was sleeping on the same bed and she had no awareness that you had been to the Himalayas, and you had been traveling in the mountains, and you had been visiting places. She had no awareness, and she was sleeping just by your side. In the morning if your wife says that she has also dreamt the same dream; that yes, the journey was beautiful and the mountains were beautiful, and "Think of that dark bungalow where we stayed"... then you will become suspicious about whether it was a dream or a reality. And if your son comes in and says, "Daddy, where have you been the whole night? I came twice. You were both not present in the room," then you will become more suspicious: "Maybe it was real?" How do you judge reality? If others agree then you know it is a fact, if nobody agrees then you know it is a fiction. The others' agreement makes it a fact.

But in the inner world you will be alone, totally alone. There will be nobody to agree or disagree. How will you know what is fact and what is fiction? If you see Buddha in your meditations, how will you know whether he has really appeared or you have simply been dreaming? That is the problem. And one can easily get lost in one's own fictions, and to be lost in one's own fictions is madness: that is the danger on the inner journey. You will need somebody who can be present in your innerness.

That is the meaning of trust: creating such a strong bridge with someone that even when you are alone in your meditations he is there.

The Master is always with the disciple if the disciple allows him to be. The Master is absolutely available until the very last moment; yes, to the very last moment, until God happens to you. The Master disappears only when God has happened; or, both things happen simultaneously -- the disappearance of the Master and the appearance of God. But up to that moment the Master follows you like a shadow. He keeps you alert, he does not allow you to go astray.

Rumi says, "Deadly poison looks like honey and milk. Wait! Do not journey without a Master who knows."

The relationship between a Master and a disciple is what is meant by the word trust. To others who have never known of it, it will look blind -- just as love looks blind to people who have never loved. But ask those who have loved and they will tell a totally different story. They will say, "We were blind before we had loved. We became insightful only through love. We attained to eyes through love, we had no eyes without love." Ask the people who have known love and they will say, "People without love are all blind."

And that's the case with the disciple who has known the love and trust for a Master. He will laugh when you say, "You are blind." He will laugh at your ridiculous remark, because now he knows what it is to have eyes, eyes into his own inner reality, eyes which can see inwards. You have eyes which can see only outwards, but the disciple starts having eyes which can see inwards. He starts having ears which can hear inwards. His senses are doubled. You live with only five senses, the disciple lives with ten senses: five for the outer journey and five for the inner. The disciple becomes utterly rich: just think... five more senses becoming available. You have the ears which can know and hear the music that comes from the outside, but you are deaf to the inner music -- and there is an inner music which is continuously flowing in you.

That inner music Sufis call sama. Once it is heard, all outer music just becomes noise and nothing else. You have an inner fragrance; once it is smelled all outer fragrances are no more fragrances. They start stinking. When the inner eye opens you know a totally different vision of beauty, a new splendor, and before that splendor all outer beauties simply look pale -- faint old photographs, reflections in muddy water. When you have known the inner crystal-clarity, everything outside looks a chaos, a confusion.

The disciple becomes utterly rich. He starts growing inner senses: he has ten senses instead of five. And when all these ten senses fall into a harmony something immensely beautiful and blissful is created. That's what God is.

Hafez says, "Stop this cleverness and planning, for love closes the gates of the Divine to the heart of anyone who does not completely lose himself on the Path of Devotion."

The disciple has to lose himself into the Master; that's what trust is. Then there is no question of doubt. The surrender is absolute. Then the Master becomes your inner voice, then there is no separation. You don't think in terms of separation.

The Master is the Kaaba of his lovers -- Kaaba is the name of the temple of God in Mecca. The Master is the Kaaba to his disciples; the disciples don't go to the Kaaba. That's why Mohammedans, orthodox Mohammedans, have not been very happy about the Sufis.

It is related that when the great Sufi, Junnaid, asked his disciple, Mansur, to go for a pilgrimage to Kaaba because Mansur was creating troubles... Whenever he would go into his ecstasy he would start shouting in utter joy, "I am God!" and that is sacrilege to the orthodox Mohammedan, that is arrogance.

Junnaid told Mansur, his disciple, many times, "You stop shouting that. I know you are, I know I am, I know everybody is -- but you stop! Don't say it so loudly, keep it inside, because the people are foolish -- they will start creating trouble for you." Mansur would always say, "Yes, sir." But whenever he would be in his ecstasy again he would shout, "Ana el Haq!" I am God I Junnaid said, "You promise me, and you again and again do the same." He said, "What can I do? I promise you, but God does not promise you. And when I am lost, he declares I It is not me." And Junnaid knew it, so he said, "It is good" -- just to avoid... because rumors were spreading, reports against Mansur and Junnaid and their work were reaching the king. And the prime minister was very much against... so Junnaid said, "Just to avoid the trouble you go for a pilgrimage; you go to Kaaba." And in those days going to Kaaba meant for years; you have to go walking thousands of miles. So Mansur said, "Okay." He stood up and he said, "Okay, so I am going." Junnaid was very happy. He said, "I was not thinking you would leave so easily."

And what did Mansur do, do you know? He just went around Junnaid seven times and then said, "I am back! You are my Kaaba!"

To the disciple the Master is Kaaba. To the disciple the Master is his God, his temple.

And he is also the qiblah to the disciple. Qiblah is the direction facing Mecca, towards which all Moslems pray. Whenever a Moslem prays he keeps his face towards Kaaba; that direction is called qiblah.

Now Sufis are again very unorthodox: they don't keep their faces towards the Kaaba, they keep their faces towards the Master, wherever the Master is. For the disciple the Master is Kaaba and the Master is qiblah. He is the temple and he is the direction to the temple.

This is trust.

In HADID it is reported that God says to Mohammed, "Whoever seeks me will find me. Whoever finds me will know me. Whoever knows me will have love for me. Whoever loves me I will love. Whomever I love I will kill. And whomever I will kill, his blood-money I will pay. I am myself his blood-money".. a tremendously important saying. God says to Mohammed, "Whomever I love I will kill."

The Master has to kill the disciple. The disciple has to allow the Master to kill him. The disciple has to be in a rejoicing when the Master kills him.

Just the other day somebody who was not yet a sannyasin had asked, "It is said that if you meet the Buddha on the Way, kill him. Then why is it not said if you meet Rajneesh on the Way, kill him?" Exactly that has to be done: if you meet Rajneesh on the Way, kill him! But that statement was made to the disciples; you are not yet a disciple. You will never meet me on the Way in the first place. The question of killing me will never arise. I can meet you on the Way only if you have first allowed me to kill you.

That is the meaning of being a disciple: the Master first kills the disciple -- that is the beginning of the journey -- then finally the disciple kills the Master -- that is the end. Then the Master and the disciple have both disappeared. Then only God is.

That tremendously pregnant statement by the Zen Masters, "If you meet the Buddha on the Way, kill him," is the last step of the journey, so whomsoever has asked it has not understood it at all. Yes, you have to kill me, but you will meet me only if you allow me first to kill you. That is a pre-requirement. I will not come on just anybody's Way, Tom, Harry, or Dick, no. I will only come on the Way when you have allowed me to destroy you. And then, certainly, the Master has to be killed. The beginning is with the death of the disciple and the end with the death of the Master. Then the separation is gone; then there is no disciple, no Master. Then only pure energy is left. That pure energy is God.

The disciple has to be in the state Sufis call 'tavern of ruins', kharabat.

It is said that Bayazid of Bistami was in this state when someone knocked at his door. Bayazid asked, "Who do you want?" The man answered that he was looking for Bayazid of Bistami. Bayazid replied, "Ah! It has been years since I have had any news of him."

The moment a person becomes a disciple he has chosen suicide. He has chosen to destroy himself, because he has known that to be is to be in misery, that to be is to be in hell. Now he wants to learn the ways not to be.

Sufism leads to this state, the state of non-being, loss of self and passing away into the beloved. As Khwajeh' Abdollah Ansari has said, "Oh God! Non-being is an affliction for all, but a blessing for me." Thus whoever enters the path of Sufism in order to achieve a spiritual station or high state of consciousness has taken the first step wrongly. The real Sufi is one who goes on the path in order to not be. The gnostic, Aref, gyan-yogi, travels within himself, whereas the Sufi travels from himself. The gnostic says, "Know thyself in order to know God." The Sufi, prem-yogi, the bhakta, says, "Let go of thyself in order to be free. " The goal of the Sufi is not self-knowledge but dissolution of the self. The goal of the Sufi is not self-realization but annihilation of the self, fana. And the first lesson has to be learned with the Master.

To be in a state of not-being in the presence of the Master is called adab. Adab is a Sufi word: it means the art of being in the presence of the Master. Literally it means etiquette, but it is not just etiquette. It means the art of how to be in the presence of a Master; in fact, how to be there and yet absent, how to be as if you are not.

The story is told of a disciple who was once in the presence of his Master, the great Junnaid. He was standing with total reverence and respect, like one who is praying to God. The Master said, "You are standing superbly, but it would be better if you were not to be at all." That is adab -- to be in the presence of the Master as an absence, so his presence can fill you to all nooks and corners of your being. Not to give him any resistance -- that is adab; not to have any armor around you -- that is adab; not to defend yourself -- that is adab.

And that's what we constantly go on doing: we are constantly defending ourselves. And it is perfectly okay in the outside world; you have to defend. It is a constant struggle to survive and you have to keep an armor, otherwise you will be exploited; people will take advantage of your vulnerability, of your openness. So when relating in the world you have to keep a certain quality of resistance, you have to be on guard, and that's okay.

But if you have that same attitude and manner when you are with the Master then your being with the Master is just pointless. There you have to surrender all your defence structures, strategies. You have to open your doors and windows so the Master can flow in you like light and breeze and rain, so the Master can simply penetrate you with no resistance from your side. You have to be just a receptivity, you have to be feminine. That is adab.

And trust is the fundamental of adab.....
MORE?
MEDITATION
THE SECRET OF SECRETS VOL2
Riding on a Miracle
MASTER LU-TSU SAID: 'RELEASE IS IN THE EYE... THE SEED-BLOSSOMS OF THE HUMAN BODY MUST BE CONCENTRATED UPWARD IN THE EMPTY SPACE.' - (ENERGY ENHANCEMENT iNITIATION 4) IMMORTALITY IS CONTAINED IN THIS AND ALSO THE OVERCOMING OF THE WORLD.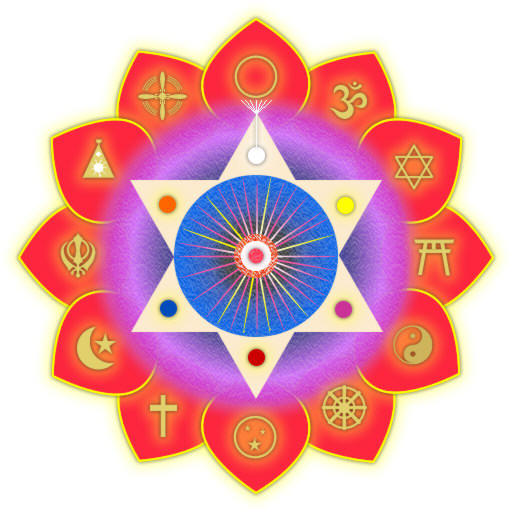 THE LIGHT IS NOT IN THE BODY ALONE, NOR IS IT ONLY OUTSIDE THE BODY. MOUNTAINS AND RIVERS AND THE GREAT EARTH ARE LIT BY SUN AND MOON; ALL THAT IS THIS LIGHT. THEREFORE IT IS NOT ONLY WITHIN THE BODY. UNDERSTANDING AND CLARITY, PERCEPTION AND ENLIGHTENMENT, AND ALL MOVEMENTS (OF THE SPIRIT) ARE LIKEWISE THIS LIGHT; THEREFORE IT IS NOT JUST SOMETHING OUTSIDE THE BODY. THE LIGHT-FLOWER OF HEAVEN AND EARTH FILLS ALL THE THOUSAND SPACES. BUT ALSO THE LIGHT-FLOWER OF THE INDIVIDUAL BODY PASSES THROUGH HEAVEN AND COVERS THE EARTH. THEREFORE, AS SOON AS THE LIGHT IS CIRCULATING, HEAVEN AND EARTH, MOUNTAINS AND RIVERS, ARE ALL CIRCULATING WITH IT AT THE SAME TIME.

TO CONCENTRATE THE SEED-FLOWER OF THE HUMAN BODY ABOVE IN THE EYES, THAT IS THE GREAT KEY OF THE HUMAN BODY. CHILDREN, TAKE HEED! IF FOR A DAY YOU DO NOT PRACTISE MEDITATION, THIS LIGHT STREAMS OUT, WHO KNOWS WHITHER? IF YOU ONLY MEDITATE FOR A QUARTER OF AN HOUR, BY IT YOU CAN DO AWAY WITH THE TEN THOUSAND AEONS AND A THOUSAND BIRTHS. ALL METHODS END IN QUIETNESS. THIS MARVELLOUS MAGIC CANNOT BE FATHOMED.

BUT WHEN THE PRACTICE IS STARTED, ONE MUST PRESS ON FROM THE OBVIOUS TO THE PROFOUND, FROM THE COARSE TO THE FINE. EVERYTHING DEPENDS ON THERE BEING NO INTERRUPTION. THE BEGINNING AND THE END OF THE PRACTICE MUST BE ONE. IN BETWEEN THERE ARE COOLER AND WARMER MOMENTS, THAT GOES WITHOUT SAYING. BUT THE GOAL MUST BE TO REACH THE VASTNESS OF HEAVEN AND THE DEPTHS OF THE SEA, SO THAT ALL METHODS SEEM QUITE EASY AND TAKEN FOR GRANTED. ONLY THEN HAVE WE MASTERED IT.

AN OLD FABLE has it that when God was creating the world he was approached by four questioning angels. 'How are you doing it?' the first one asked. The second queried, 'Why?' The third one said, 'May I have it when you finish?' The fourth one said, 'Can I help?'

The first one was the question of the scientist, the second, the philosopher's, the third, the politician's, and the fourth was the question of the religious one.

The scientific inquiry into existence is that of detached observation. The scientist has to be objective. To be objective he has to remain uninvolved; he cannot participate, because the moment he becomes a participant he becomes involved. Hence the scientist can only know the outer circumference of life and existence. The innermost core will remain unavailable to science; its very methodology prohibits it.

The philosopher only speculates, he never experiments. He goes on asking AD infinitum, 'Why?' And the question is such that whatsoever the answer, it can be asked again -- 'Why?' There is no possibility of any conclusion through philosophy. Philosophy remains in a state of non-conclusion. It is a futile activity; it leads nowhere.

The politician simply wants to possess the world, to own it. He is the most dangerous of all because he is the most violent. His interest in life is not in life itself but in his own power. He is power-hungry, power-mad; he is a maniac, he is destructive. The moment you possess something alive, you kill it, because the moment something becomes a property it is no more alive. Possess a tree, and it is no more alive. Possess a woman or a man, and you have killed them. Possess anything, and death is the outcome, because only death can be possessed.

Life is freedom. It remains basically free. You cannot possess it, you cannot put it into the bank, you cannot draw a line around it. You cannot say, 'This is mine'; to say so is disrespectful, to say so is egoistic, to say so is mad.

Life possesses us. How can we possess it? We have to be possessed by life more and more. The whole gestalt has to change: from being possessive, one has to become capable of being possessed by the whole.

The politician never comes to know the truth of life.

The religious person participates. He dances with life. He sings with existence. He helps life. He is surrendered to existence, and he is not detached and aloof. He does not really ask any question, he is not after knowledge; his whole effort is how to be in harmony with existence, how to be totally one with it. Hence the Eastern word for the ultimate experience: SAMADHI.

It comes from two words. SAM -- SAM means together with. The same root SAM has moved into English, too; it is in 'sympathy', it is in 'symphony'. A little bit changed, it is in 'synthesis', 'synchronicity'. SAM means together with. ADHI means the lord, God. SAMADHI means union with God, to be one with God. And that is exactly the meaning of the English word 'religion'. It means to become one with existence; not to be divided, not to remain separate but to become one. And only in this oneness does one come to know, see, experience, and be.

Religion is also a great experiment -- the greatest, in fact -- but with a difference. Science experiments with the object, religion experiments with the subject itself. Its whole concern is: Who am I?

One should begin from the beginning. Unless I know myself, I am not going to know anything else. If deep down I remain ignorant, then my whole knowledge is just garbage. It is based on ignorance, it is rooted in ignorance. First the light has to happen inside me, and then it can spread. Then it can go to the very boundaries of existence -- if there are any boundaries. But first this has to happen within me. The first flame has to come from my subjectivity. When my centre is full of light, then only will whatsoever is known really be known. Unless you know yourself, unless the knower is there, how can you know anything else? If you yourself are in deep darkness, all the lights that you have created outside are deceptions, illusions.

The religious quest is the greatest quest in existence. A few things have to be understood about this quest.

The first thing: religion cannot creep; it has to dance or die. And that's what is not happening in the world -- religion is not dancing, hence it has died. Religion is creeping and crawling; it has forgotten how to fly. Religion has become dogma. Dogma is death; it is a corpse. To be flowing and alive and flying, religion has to exist as an experience -- not as a theory, not as theology, but as meditation; not as a philosophy about God but as a personal experience of God. And, know perfectly well: to know about God is not to know God. You can go on knowing about and about, but you will never know God. To know about is to go round and round without penetrating the very centre of it.

Religion cannot creep, and religion is creeping. Christianity, Hinduism, Islam -- they are all creeping. They have all become apologetic. They are all afraid of the scientific growth in the world. They have been fighting against science. They tried all that they could do to prevent scientific growth, but they failed. Now they try to get all of their support from science -- whatsoever they can manage -- but they know perfectly well that they have become secondary. They can exist only if science supports them. They can exist only if scientific argument becomes a prop. This is creeping. Religion is no more on its own ground, on its own feet; it needs support from science. It is living a borrowed existence, a borrowed life. Its time is gone.

Why has it happened? Once a religion becomes dogma and is no more experience, it dies automatically. And a dead body cannot stand on its own, it needs support. All the churches and the temples are supported, they are not standing on their own.

When there is a Buddha he stands on his own. When there is a Christ he stands on his own. Then religion dances, sings a song. Then it is alive, it blooms, there are a thousand and one flowers, and great fragrance is released.

My effort here is to make religion dance again. There is no need for any support, because religion in itself is the greatest authentic experience. Others should look towards science for support, not religion! If religion starts dancing, starts becoming alive, science will need its support, because science itself is losing ground. It is becoming uglier and uglier every day. It is becoming more and more life-negative every day. It is becoming more and more political every day. All that science discovers is possessed by the politician. And all that science discovers serves death; it is no more serving life. Ninety percent of scientific effort goes on war. Science is losing face. Unless religion starts dancing, even science will no longer have any future. Science will need some release of energy from religion to support it. And if religion can be alive again and science becomes a part, a shadow of religion, then only can it be free of the politician and his madness. Otherwise it seems impossible.

Man is coming closer and closer to the ultimate destruction of life on the earth. Only a release of religious energy can save him, can save humanity.

What we are doing here may look like a very small experiment, but its potential is infinite. The future of humanity depends on only one thing: that religion can again lead man, that religion can again become the central influence on man, that religion can again become humanity's dream.

And remember, it is a very difficult dream -- almost impossible. To dream to be with God, to dream to be in God, is bound to be something like an impossible dream. Man has lost courage. His dreams are tiny now, his dreams are very mundane; he no longer dreams of the transcendental. And remember, if you stop dreaming about the transcendental, you will live a meaningless life. Meaning arises only in contact with the transcendental. Meaning arises only when you are part of a greater whole, when you are part of something higher than you, something bigger than you. When man tries to surpass himself then there is religion. And that's what I call the dance of religion -- man trying to transcend himself. No other animal can do it. No other animal is capable of it. Only man has the potential and the possibility to surpass himself. And a few men have surpassed themselves; a few men have reached to the other shore.

And when I am talking to you, I am talking from the other shore. Hence, I am not saying it from borrowed knowledge, I am saying it from my own experience. I know the impossible can become possible. It has become possible in me, it can become possible in you. Once your inner being becomes full of light, once you know no darkness within yourself, then you are religious.

Dream the impossible dream. It may look almost absurd in the beginning -- it does look -- but if it is strong enough, it transforms your reality.

I have heard...

Three trees once grew on a hillside, and as they swayed in the breeze they would dream what they would like to be.

'I should like to be cut down one day,' said the first tree, 'and turned into a baby's cradle.'

'I should like to be cut down one day,' said the second, 'and become a great ship sailing the seas, carrying treasure and precious stones.'

And the third said, 'I should like to stand on a hill-top and point people to heaven.'

One day the woodcutters came along and cut down the first tree. 'Let's make it into a cattle stall,' they said.

'But I don't wish to be a cattle stall,' cried the tree. 'I want to be a baby's cradle.' But they turned it into a cattle stall, and when the child Jesus was born, they laid him gently in the cattle stall for there was nowhere else to put him. And the tree said, 'Why, this is far far more wonderful than ever I dreamed.'

The woodcutters said of the second tree, 'Let's make this tree into a fishing boat.'

But the tree said, 'No! I don't wish to be a fishing boat; I want to be a great ship carrying treasure and precious stones.' But they turned the tree into a fishing boat and put it on an island lake. And a fisherman called Simon Peter bought the boat, and Jesus sailed in the boat and taught the people from it. And the tree said, 'Why, this is far far more wonderful than ever I dreamed.'

And of the third tree they said, 'Let's make it into a cross.' But the tree said, 'I don't want to be a cross -- a thing of shame on which men die. I want to stand on a hill-top and point people to heaven.' But they turned the tree into a cross and Jesus was nailed to that cross. And all down the years, men have looked to that cross, and it has pointed them to God.

Even if trees can dream something, they become it. So what to say about man?

Man has the greatest potential on the earth, in existence. If you are lacking something, it means you are lacking a great dream of surpassing yourself. You have become satisfied with the mundane. You have started creeping on the earth, crawling on the earth. You don't look upwards. There is a great beyond calling you forth! There is a great beyond challenging you. And only that man is truly a man who accepts the challenge of the beyond. All others are only men in name, in form, but not really men.


Be a man! Accept the challenge of the unknown, of the beyond. Let it become a great dream in your being. That which you appear to be is only a seed. The seed has to fall into the soil, and has to die, and has to become a tree, and has to bloom.

If you cut the seed, you will not find flowers there. That's where science is missing the whole point -- it goes on cutting the seed. It says, 'You say this seed will bring great flowering? We will cut and dissect the seed, and see.' And they cut and dissect the seed, and they have the methodology to dissect the seed, but no flower is found. So they say there is no flower. That's how they have come to the conclusion that there is no God in existence, that there is no soul, that there is no beyond, that life is just an accident and there is no destiny to life.

There is a famous saying of the Zen Master, Ikkyu.

'If you break open the cherry tree, where are the blossoms?

But in springtime how they bloom!'

Wait for the springtime. If you want to see, then wait for the springtime. And then you will find a Buddha, not a man; and you will find a Jesus, not a man; and you will find a Krishna, not a man. Then you will find the flower, and the seed is no more found there; the seed has disappeared, its function fulfilled. It was protecting something of immense value, it was carrying a blueprint; now it is no more needed. The soil has been found, the spring has arrived, and the seed was courageous enough to die.

Man's ego is nothing but a seed. It is very protective. People ask me, 'If ego is such a barrier towards God, then why in the first place does ego exist? If mind is such a barrier to God, then why does mind exist at all?' It exists to protect you, just as the hard shell of the seed exists to protect the potential. The potential is very soft; it will be destroyed if the hard shell is not around it. The hard shell is not the enemy. The hard shell will be the enemy only if the spring has come, and the soil has been found, and the seed rejects death. If the hard shell says, 'Now, I will go on protecting you, even against the spring. I will protect you against this soil,' then there is going to be trouble.

That's where the problem arises. The ego in itself is not a problem. The child needs it, otherwise the child will be very unprotected. He will not know how to survive in this world of struggle. He will not know how to protect himself against so many hazards. He is so soft, tender, he will die before he becomes a Buddha. The ego helps him. The ego is a kind of armour, and so is the mind -- it protects him.

It is not your enemy. It is the enemy only when the moment has come and you are ready to move into meditation -- you have found a Master, you have found a method and you are ready -- but the mind says, 'No, I cannot die. Just think of all the blessings that I have showered upon you. Just think of all the benefits that I have given you. Just think of all that I have done for you! Feel grateful, and don't try to destroy me.'

Then the problem arises: then the protector becomes destructive. Then you have to fight against your own mind, you have to fight against your own ego, you have to fight against your own armour, because the armour is no more needed. You have to release your inner potential -- spring has come.

So when spring has come, only then is it a problem; otherwise it is not a problem, it is a help. The helpful can become a hindrance. When its time is gone, it has to go.

Dream of the impossible. Dream of surpassing yourself. Dream of NIRVANA, dream of MOKSHA, dream of the kingdom of God; only then will you start working and moving towards it, and only then with that dream, will your feet have the quality of dance.

Without the dream you will become dull. That's why people are dragging. How can they dance? For what? Just to go every day to the office and work, and come back home and quarrel with the wife and listen to all the complaints of the children? And next day the same rut starts again -- year in, year out. What is there to dance about? In fact, it is a miracle how man goes on living, why he does not commit suicide. What does he live for?

There is nothing that is awaiting him, there is nothing that he can look up to. There is no star in the night; it is all darkness. It is a miracle how man goes on living, how he manages. The people who commit suicide seem to be more logical. The people who go on living seem to be very illogical. Miserable, bored, dragging -- but they go on living. But it shows something. It shows one thing: that your innermost being knows that the possibility is there. Any day you may become alert about the potential, about the possible. Any day, the dream will possess you. And then there will be meaning and there will be dance.

'Religion is art,' said William Blake. 'Religion is art, not money.'

This is a very very pregnant statement. And only a man like William Blake could have made it. He is a mystic poet.

What is art? 'Art is a way,' he says, 'of doing something': painting, poetry, dancing, sculpture, music, pottery, weaving. 'Art is a way of doing something.' He does not say anything about creating oneself. But that is exactly what religion is. It is not painting, it is not poetry, it is not sculpture, it is not music, but something on the same lines, something beyond -- creating oneself.

Religion is a way of doing something also -- living, loving, seeing, being. All art is 'making'. It is helping God to create. That's why I call the man who said to God, 'Can I help?' the religious man.

If you want to know the creator you will have to become a creator in some measure on your own. Poetry may not be religion proper but it points in the right direction. When a poet is really in a creative state, he knows something of religion -- a faraway distant music, because when he is in a creative state, he is no more himself. He participates -- although in a very small measure, but he participates in God.

Just a drop of divinity enters into him. That's why great poets have always said, 'When we write poetry, we are not the creators of it. We become possessed. Some unknown energy enters, sings, dances in us. We don't know what it is.' When a painter is lost into his painting, he is utterly lost into his painting, his ego disappears. Maybe only for moments, but in those egoless moments God paints through him.

If you participate in God, God participates in you. Art is an unconscious form of religion. Religion is conscious art. Art is as if you are religious in a dream, but it is pointing in the right direction. The artist is the nearest to the religious. But it is not understood that way. You don't think of a poet as religious or a painter as religious, on the contrary, if somebody fasts, tortures his body, makes his being ugly, you start thinking that HE is religious. He is simply being violent with himself. He is just suicidal, he is neurotic, and you think he is religious.

Neurotics become MAHATMAS; they are respected and worshipped as saints. They are not religious at all. The difference between a so-called saint and a murderer is not much. The murderer murders somebody else, and your so-called saint murders himself. But both do the same thing: both are violent, both are destructive. And whenever you are destructive you are farthest from God, because God is creativity. To me, aesthetics is the closest neighbour of religiousness, not ethics.

Lenin is reported to have said, 'Ethics will be the aesthetics of the future.' I say: No, just the contrary; aesthetics will be the ethics of the future. Beauty is going to be the truth of the future, because beauty can be created. And a beautiful person, who loves beauty, who lives beauty, who creates beauty, is moral -- and with no effort. His morality is not a cultivated morality, it is just his aesthetic sense that makes him moral. He cannot kill because he cannot think of killing as being beautiful. He cannot cheat, he cannot be dishonest because all these things make him feel ugly. His criterion is beauty. And I agree with William Blake that religion is art.

All art is making. All making necessitates a kind of faith. You see what is not there, and work in such a way that what was invisible, intangible, inaudible, is given shape in time and space. What is produced will be apparent to the senses -- a painting, a poem, or a garden. Art is not to be confused, however, with the object it produces.
MORE?
ENERGY ENHANCEMENT
THE CORE ENERGY
CLICK HERE FOR - ENERGY ENHANCEMENT MOVIE REVIEWS BY SATCHIDANAND
CLICK HERE FOR ALL MOVIE REVIEWS