AMY ZANTRAS ENERGY ENHANCEMENT YOGA EXPERIENCE
I got the great opportunity to be a student of satchis advanced yoga class.
After practising yoga by myself over two years with many advanced teachers I really was astonished by the effect i got after just this one Energy Enhancement class.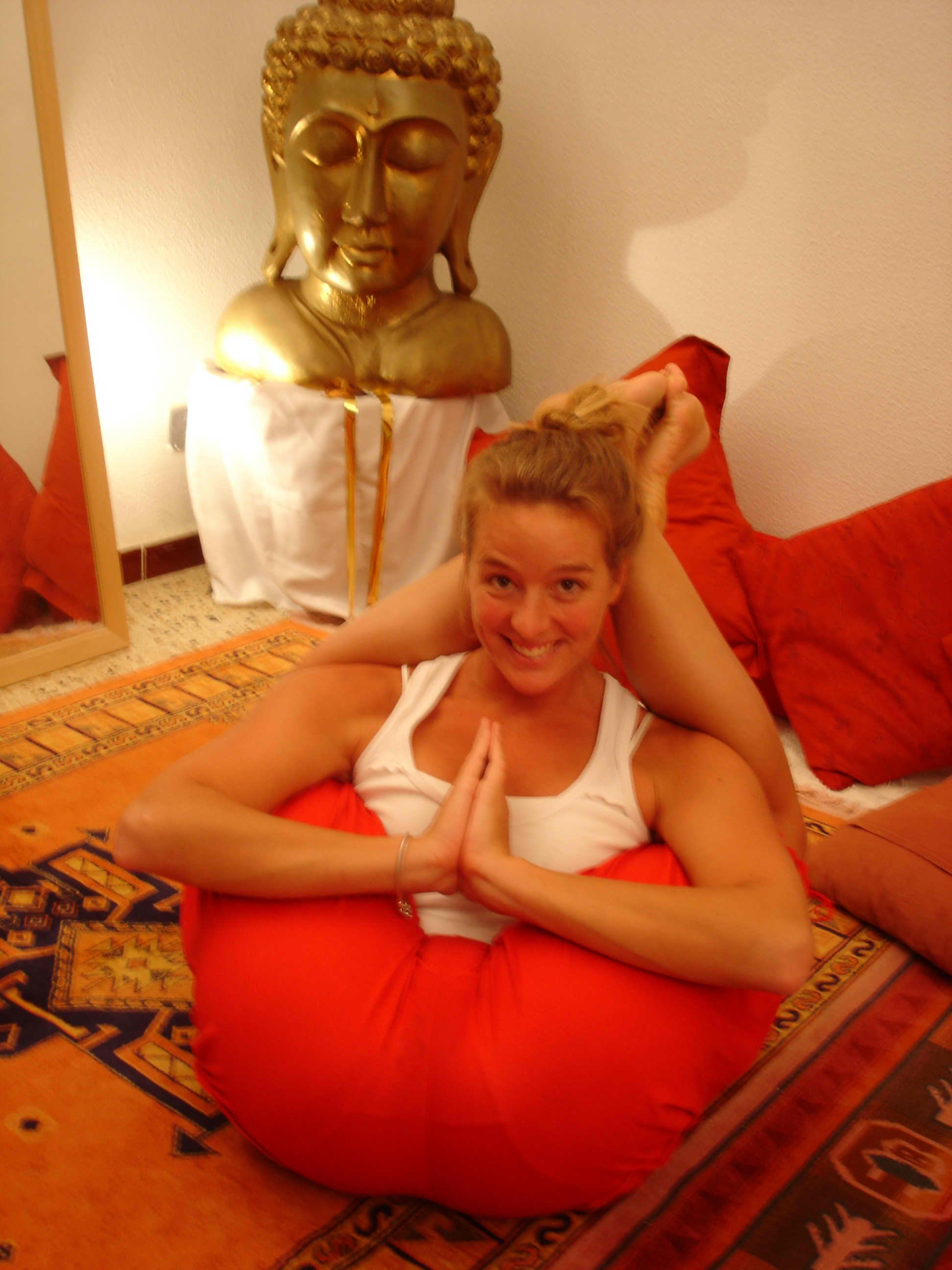 I would like to tell you about different benefits i got from this 2 hour experience.
MEDITATION ENERGY ENHANCEMENT YOGA CLASS INTRODUCTION
Already at the beginning of the class i appreciated the introduction to hear what Journey we will go on for the next 2 hours. The Introduction told me....

My body and my mind got prepared by letting them know that this will be a very individual journey and that i do not need to pass my own limits. i need to find the border of what i can do and feel and breathe in to this posture.

To improve i do a little more just before i come out from the posture. i work with the strength and the flexibility of the body to attain a perfect balance within and without. The breathing i use as a tool to deepen the relaxation in between the postures.

And in the posture itself it helped to find my limits and to release the tension points using breathing, visualisation of the Golden Light and Advanced Energy Enhancement Techniques.

During the whole lesson i was to keep the eyes closed, to get more attention and focus on myself and to not get distracted.
DURING THE ENERGY MEDITATION ENHANCEMENT YOGA CLASS
During the lessons i did not feel any sense of time. The work i did went so deep and conscious that there was no time to think really.
Between the relaxations i did postures within my own capacity and conscious breathing, and noticing the point of tension which i tried to release by breathing into them or using the energy enhancement techinques.
In the relaxation, which for me is just as important as the posture itself, i got time to sense the body and its reaction on the action i did from the posture. To come to the point of consciousness and unconsciousness helped me to release even more tightness, which i sometimes could even feel in the repetition of the posture, by getting further in to it.
The soothing and present voice of Satchi gave me a stability, confidence and a sense of being taken care of in the lesson.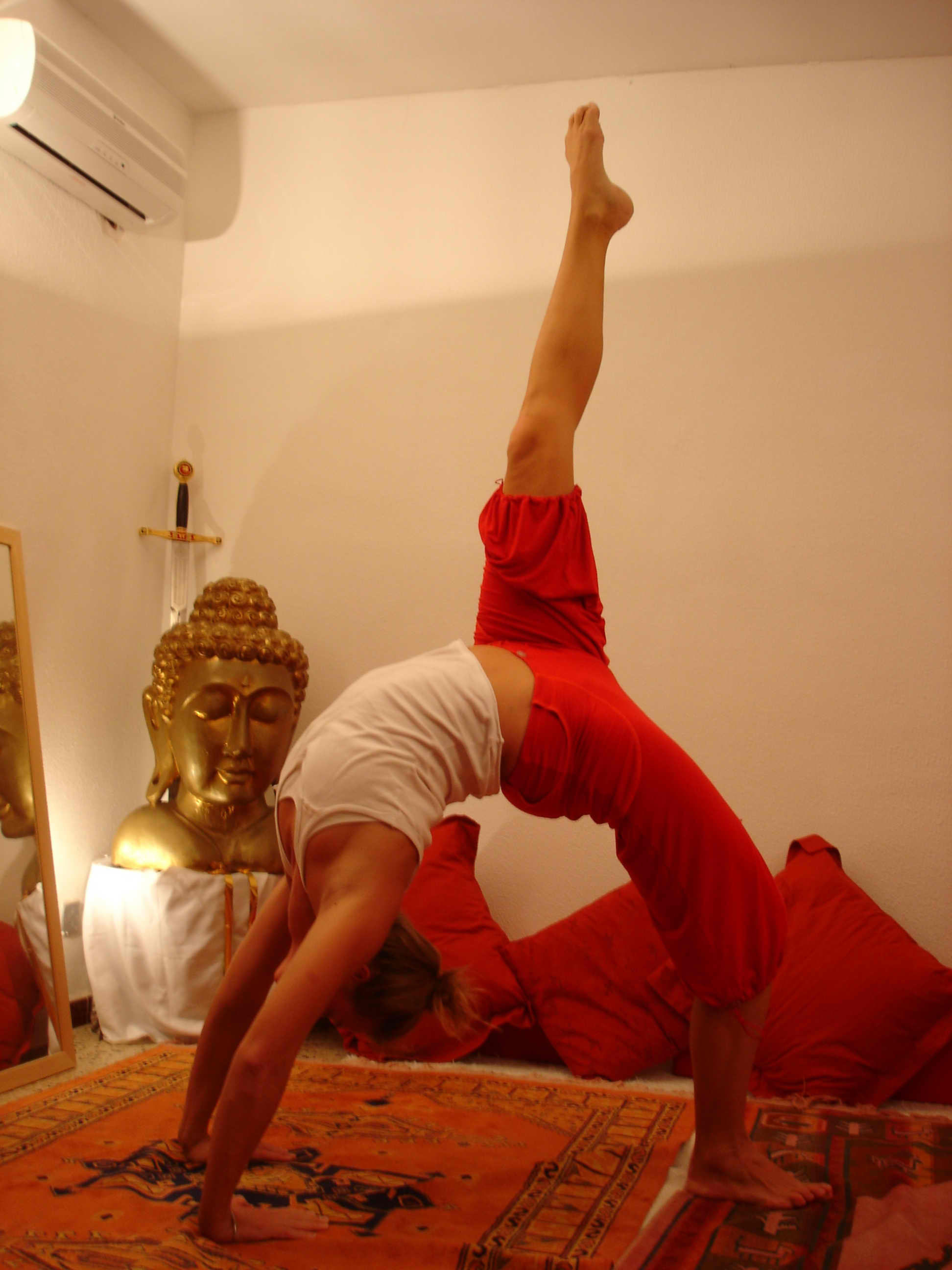 MEDITATION ENERGY ENHANCEMENT YOGA IMPROVES MEDITATION
After the lessons i did a meditation which was more powerful and focussed than my normal meditation. The moment i closed my eyes i fell in to a deep focused potent meditation. I felt this strong power of goodness and willpower in me with which i could work effectively.
I spent the whole ninety minutes deep in meditation just sitting on the floor without any cushion and I did not notice it until after an hour when I stretched my legs. So deep!!
The whole time I spent getting in touch and sourcing the universal energy field and the connection was just so much bigger and more intense than my normal meditation.
Satchi said I spent my time in Samadhi, a very concentrated and higher level of meditation. This is the purpose of the Energy Enhancement Sequence of Yoga Postures which can be used by any level of practitioner from beginners to the more advanced, in the Satchidanand Buddhafield.
THE RESULTS OF MEDITATION ENERGY ENHANCEMENT YOGA

The rest of the evening i felt like a rocket which was ready to leave. Strong, powerful, resourced, energy, myself.
Thank you so much for a great experience and another insight of how powerful yoga actually is. Feeling that yoga is another path to the fullfillment of finding the true self, absolutness, kaivalyam.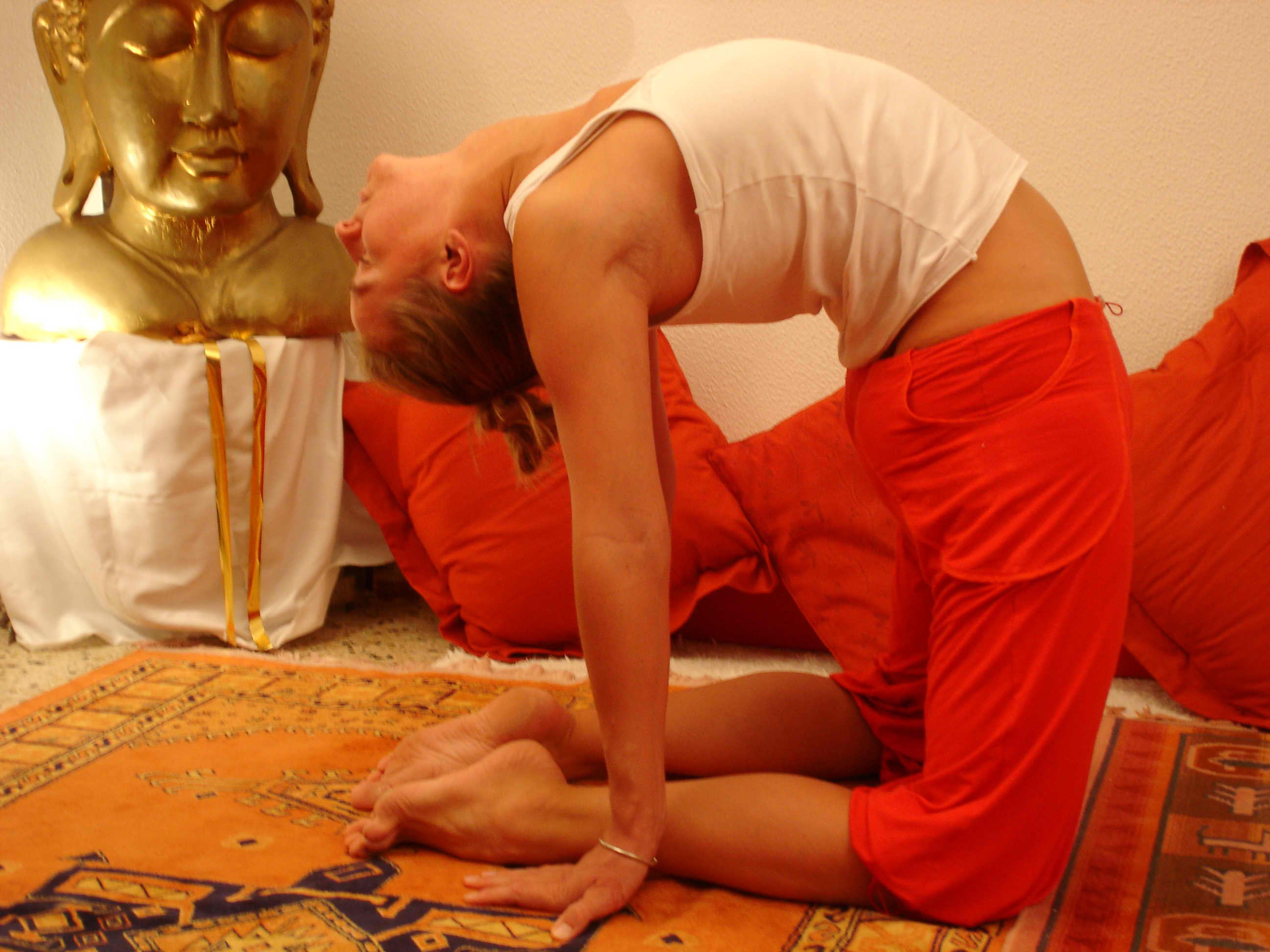 AMY ZANTRAS EMAIL FROM INDIA
HAPPY BIRTHDAY SATCHI
HAPPY HAPPY BIRTHDAY. I WISH YOU ALL THE BEST AND MORE!!
i am really glad i met you and devi. all your knowledge and teachings have had a life Changing impact on me, which will let me see the world with new eyes again and not only eyes as i learnt but also from different chakras. thank you.
i arrived safely in india. went to shop already some indian clothes, but first of all i energetically cleaned my room with the monks chanting and put some energy enhancement protection columns around it. the moskitos - i could not really be bothered about these, but i will get the moskito net for the bed and for the windows too, to be sure to be sure.
of course i already checked the food. they put me already on quite a diet and they always serve rice, which drops down as a rock using energy enhancement initiation 5, so I know all rice here in india contains pesticides. some stuff goes up , but not a lot, so i will go for the bananas instead and always have some in my room from now on.
i feel as if i am not quite arrived yet. i do not quite realise that i am here in india in an ashram yet for the next six months, learning more about yoga even if the horns on the street outside keep reminding me.
i am always off on thursdays and also will have some time in between to do some Energy Enhancement meditation. i also did meditation before going to bed and it is helpful for me to still write down stuff i grounded in my spiritual diary, to just know what i work on next.
one of the next Energy Enhancement meditations will also be the situation of leaving the Energy Enhancement September course. Of being attached to an Energy Enhancement place where i felt comfortable and felt at home. Of having people around me that are understanding and sharing and open and willing to improve or be more happy. i will let you know what happens, you might probably know already, but i let you know anyway.
so here i go! with lots of helpful knowledge ( i had a good flight grounding the negative energies a lot, and actually not being so tired when i arrived).
SATCHI, i wish you a great birthday.

i send you light and love

Amy or Kaivalyananda ( i still have to get used to this name...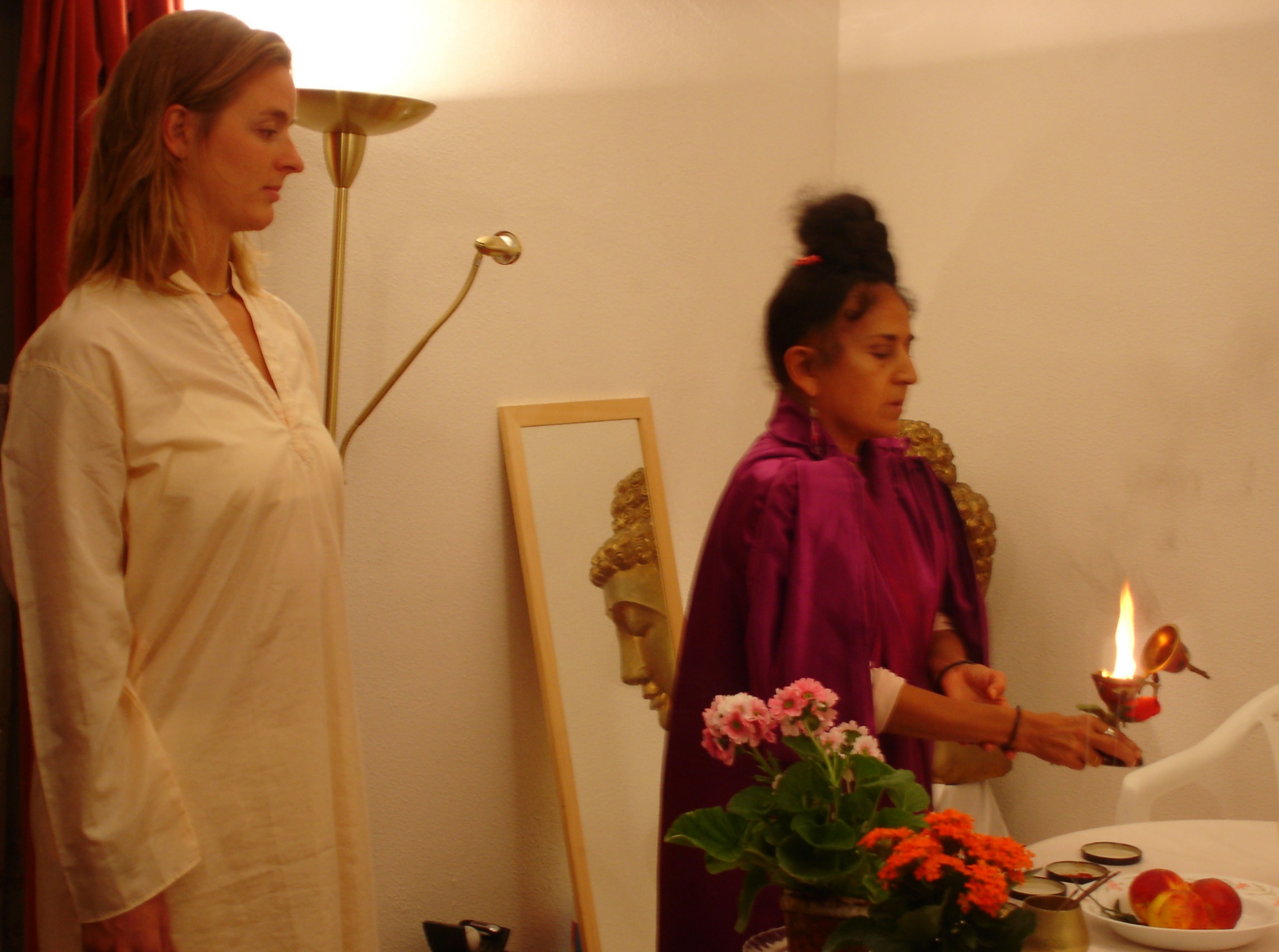 Devi Initiating Amy as Swami Kaivalyananda (The Freedom of Enlightenment)